16+ Fun Ways to Repurpose Vintage Linens
What can you do with old linens? Vintage linens and fabric can be repurposed and upcycled into beautiful home decor. Here are 16 dIY projects to get you started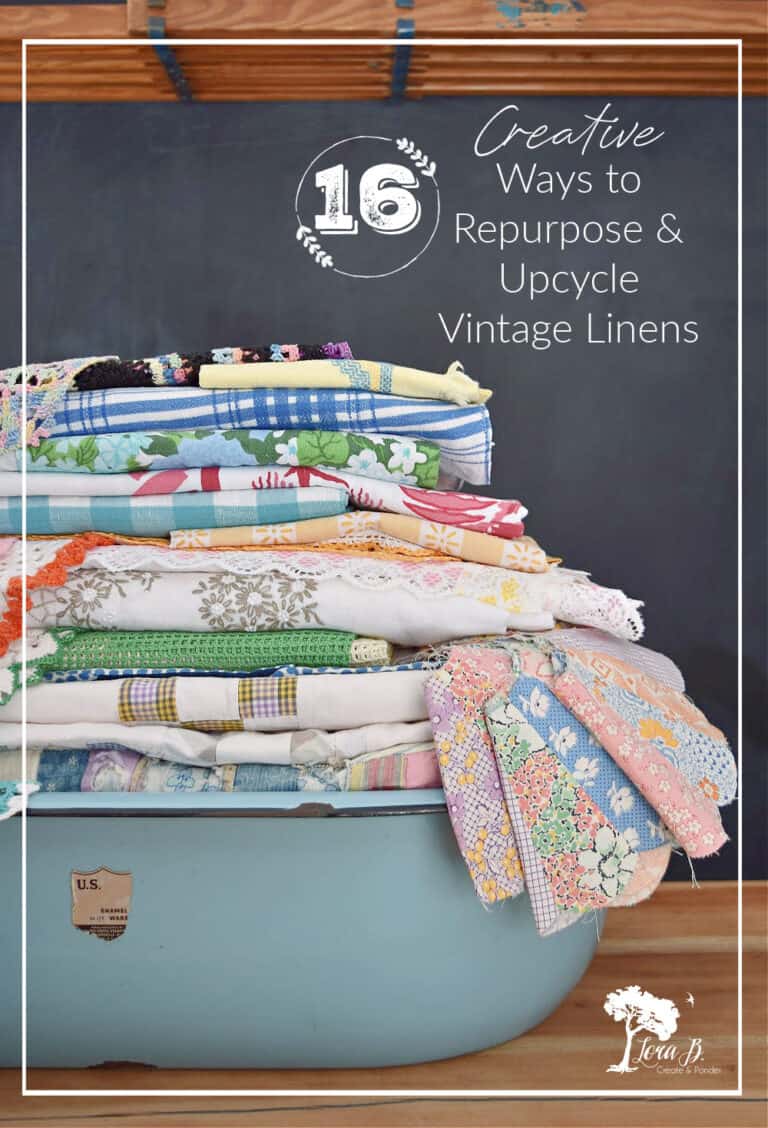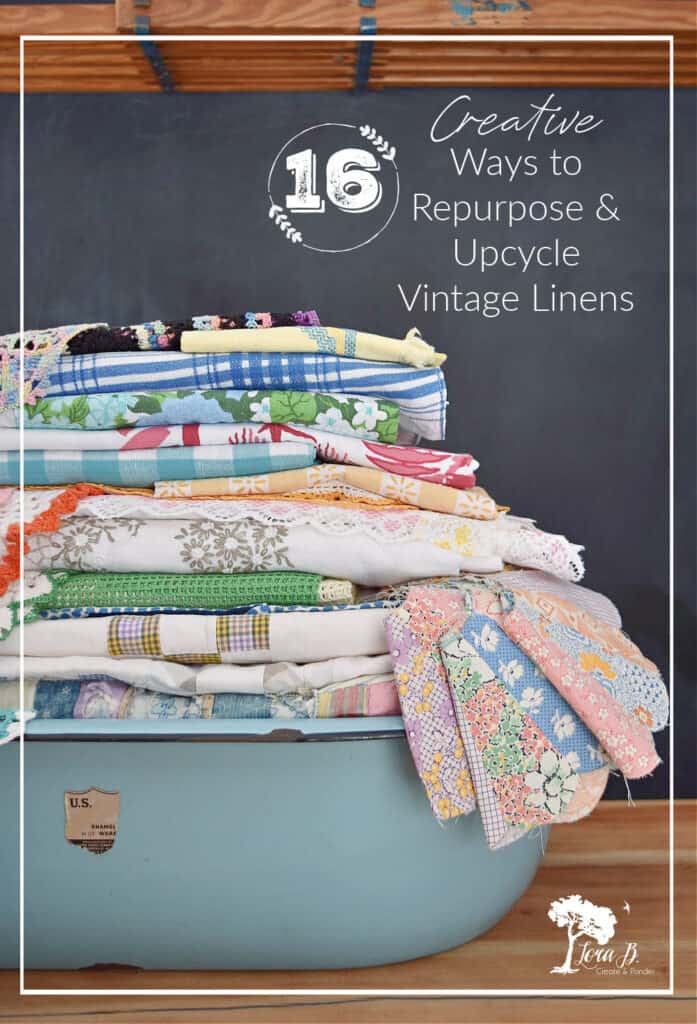 Vintage linens are fun to collect and there are plenty of them to be found! Whether they were made in a factory or hand-crafted, they can add a unique touch to your home decor. But they don't have to be used the same way they did in their former life. With a bit of creativity and some DIY skills, you can enjoy them so many ways! Here are 16+ Fun Ways to Repurpose Vintage Linens you can make now!
Today's post is part of our Lifestyle of Love series, dreamed up by Cindy at County Road 407. This group loves vintage, antiques, farmhouse and repurposed. We share how we use these in our homes to send ideas your way! If you're visiting from The Crowned Goat, I'm sure you loved CoCo's tips for cleaning vintage linens. So good to have these strategies in your back pocket!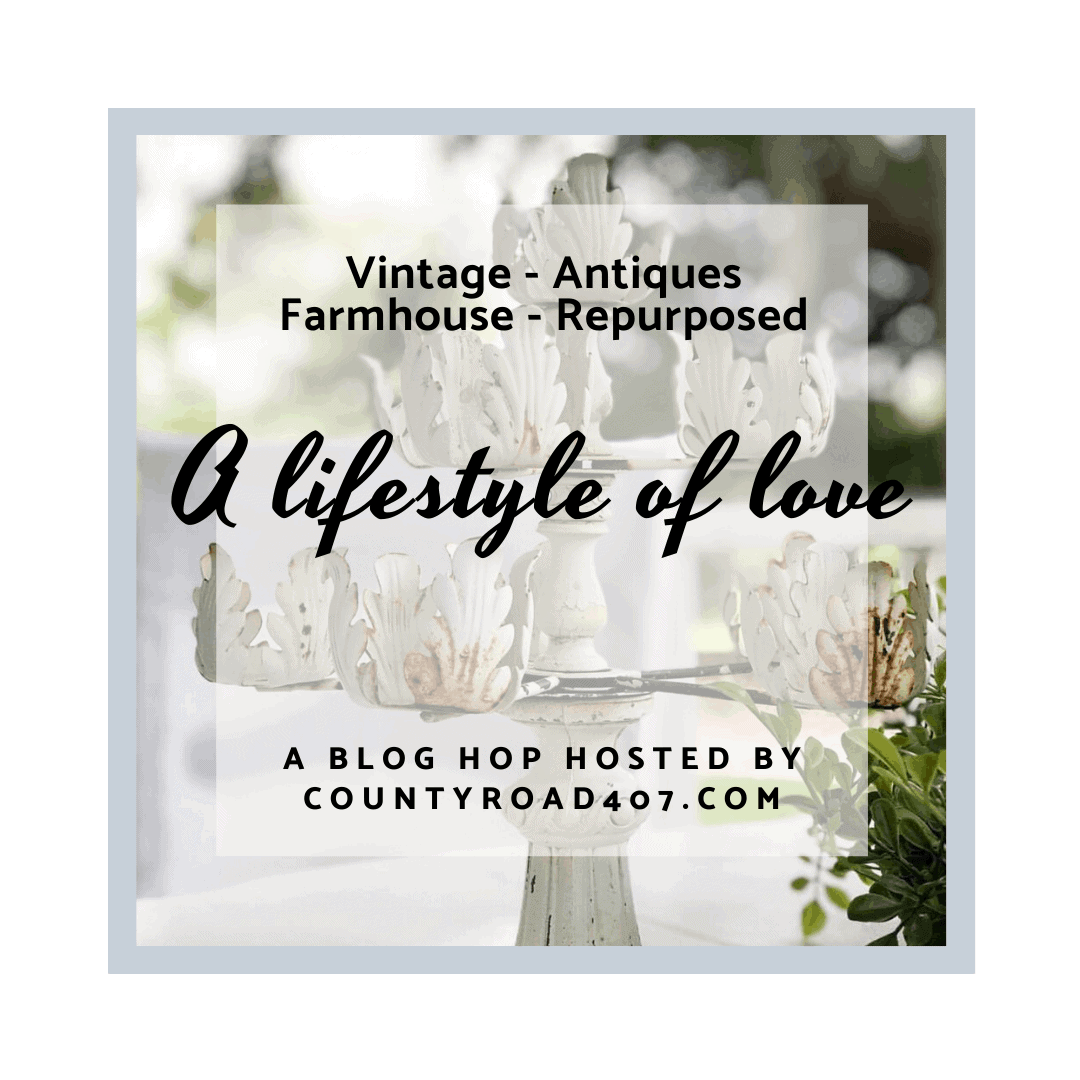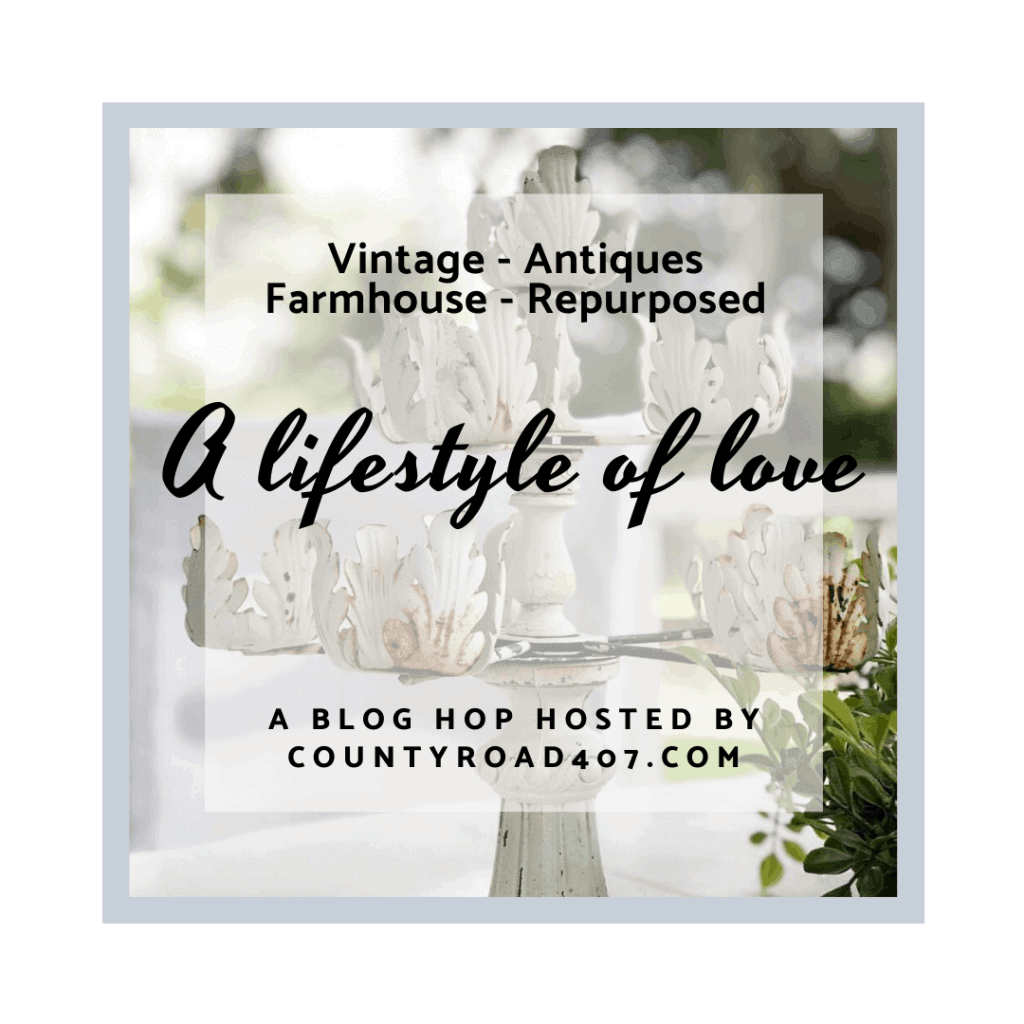 I have an absolute hoard of vintage linens and am always looking for new ways to use and enjoy them. I'm so excited to see all the ideas today. I'll have all the links to my friend's inspiration at the end.
16+ Fun Ways to Repurpose Vintage Linens
For your convenience, this post contains affiliate links. If you make a purchase, I may receive a commission. There is no additional cost to you. My full privacy policy is here. 
Upcycled Vintage Feedsacks
In my post, "Feedsacks, Flour Sacks or Grain Sacks? Is There a Difference" I looked into the history of these 3 vintage fabrics and tried to define them. It was fun to learn how these terms are used interchangably.
To protect the furniture in our kitchen, Happy Girl and I crafted slipcovers from charming feedsacks with farmhouse images. I added embroidery to pop the elements even more. It' so easy to throw these in the washing machine and they've saved the seats!
"How to Add Vintage Feedsack Slipcovers to New Furniture Seats"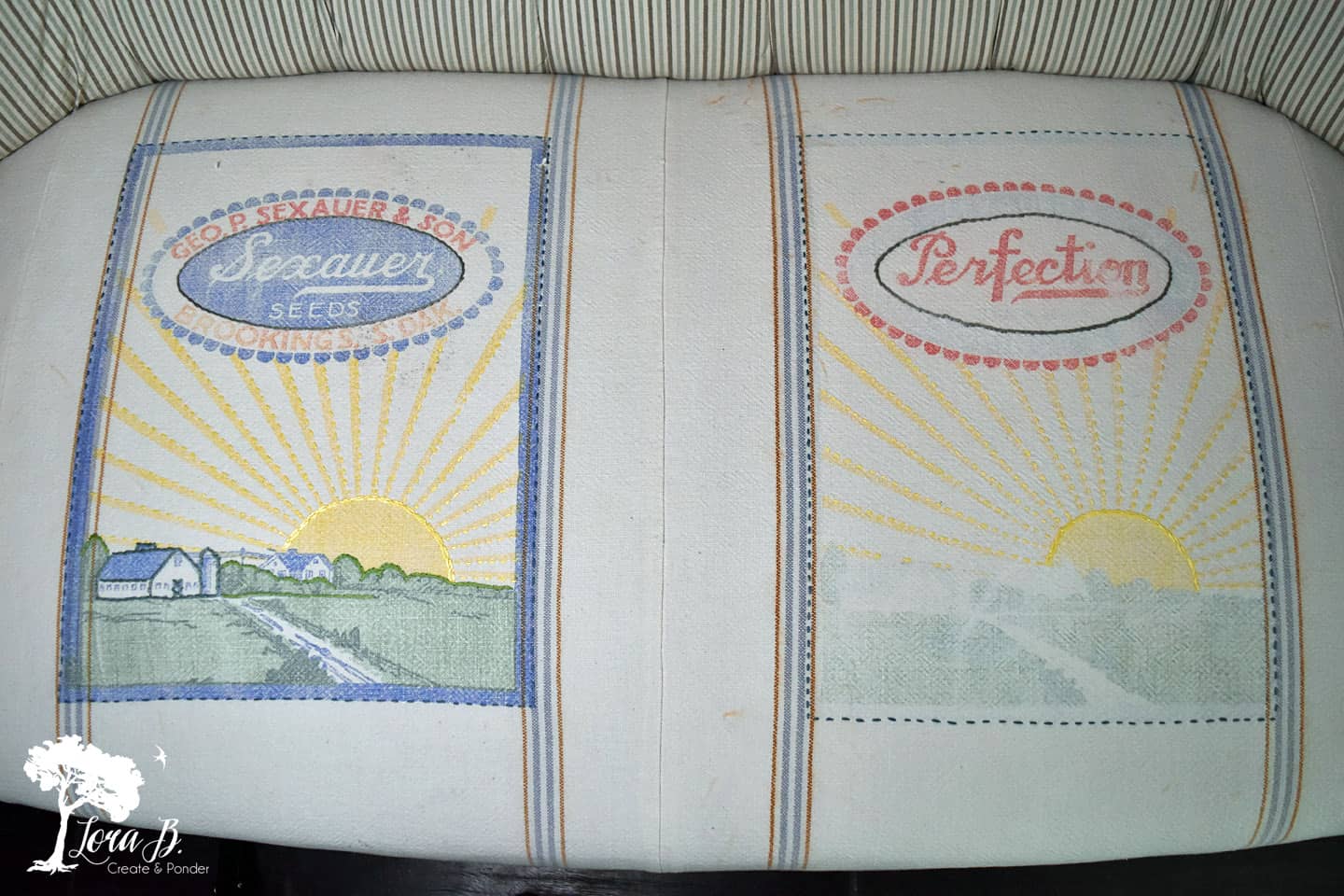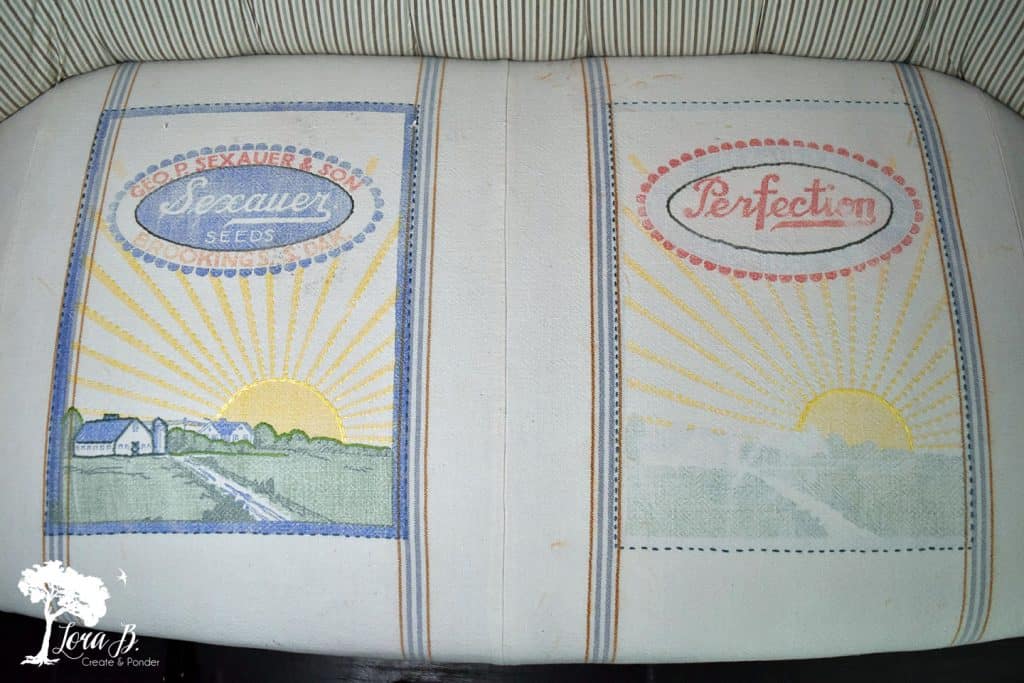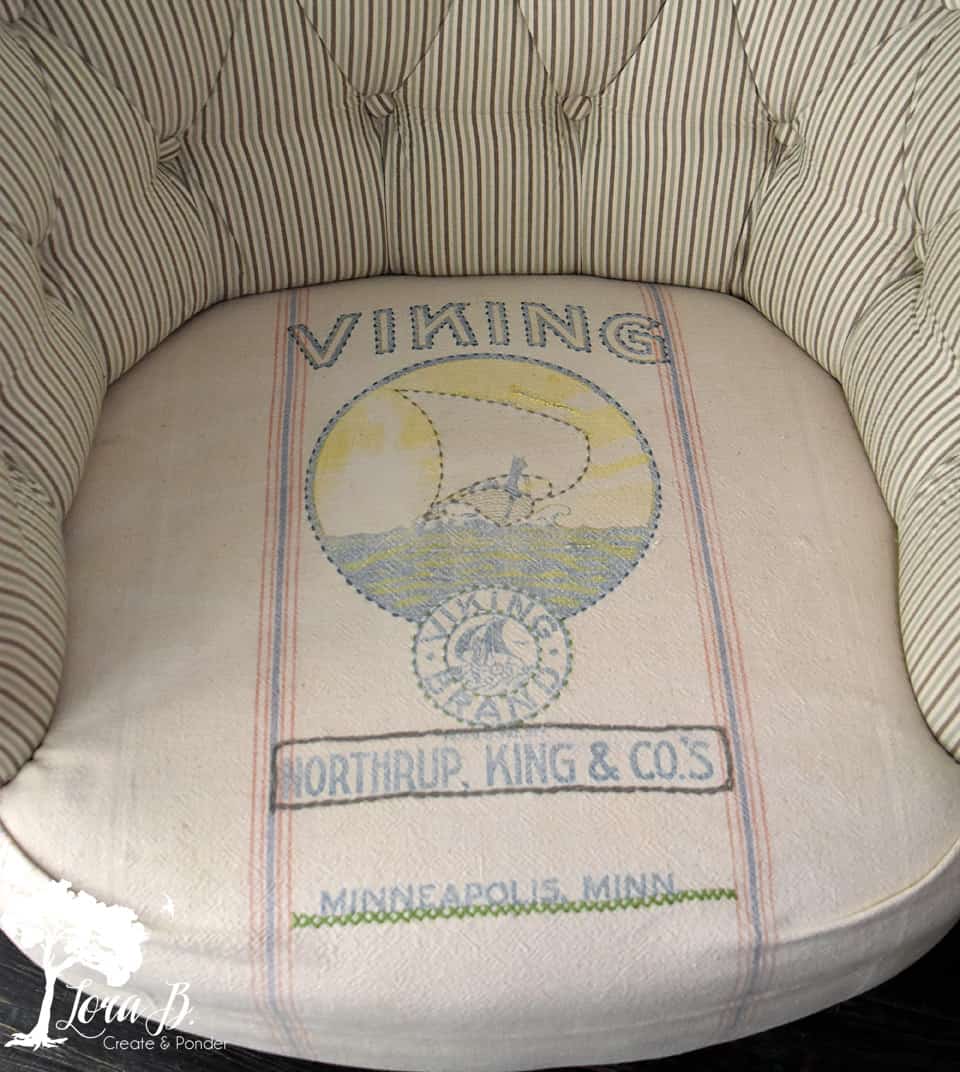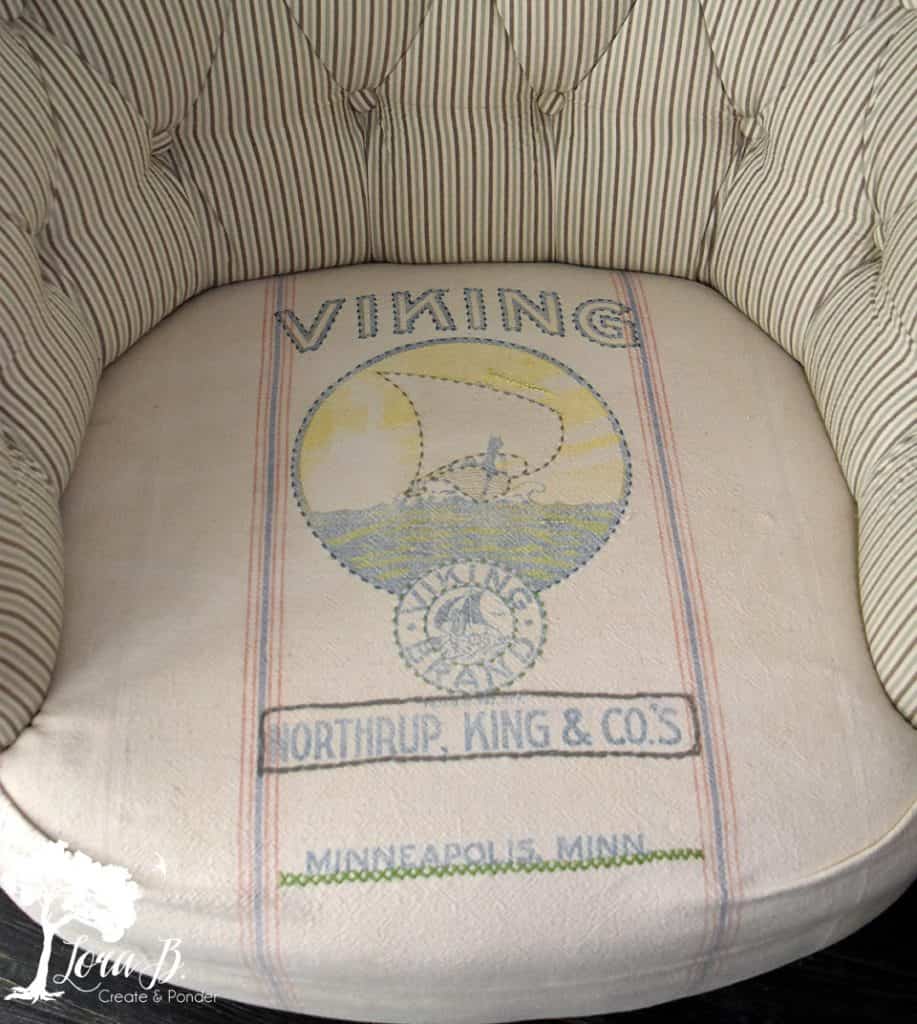 Upholster A Stool with Old Fabric
These sturdy old grainsack and feedsack fabrics were used to hold pantry supplies and farm feed, and they're strong. If you get out your stapler, they're the perfect way to give old furniture or a stool vintage farmhouse style.
"Easy Stapled DIY Feedsack Mini Stool"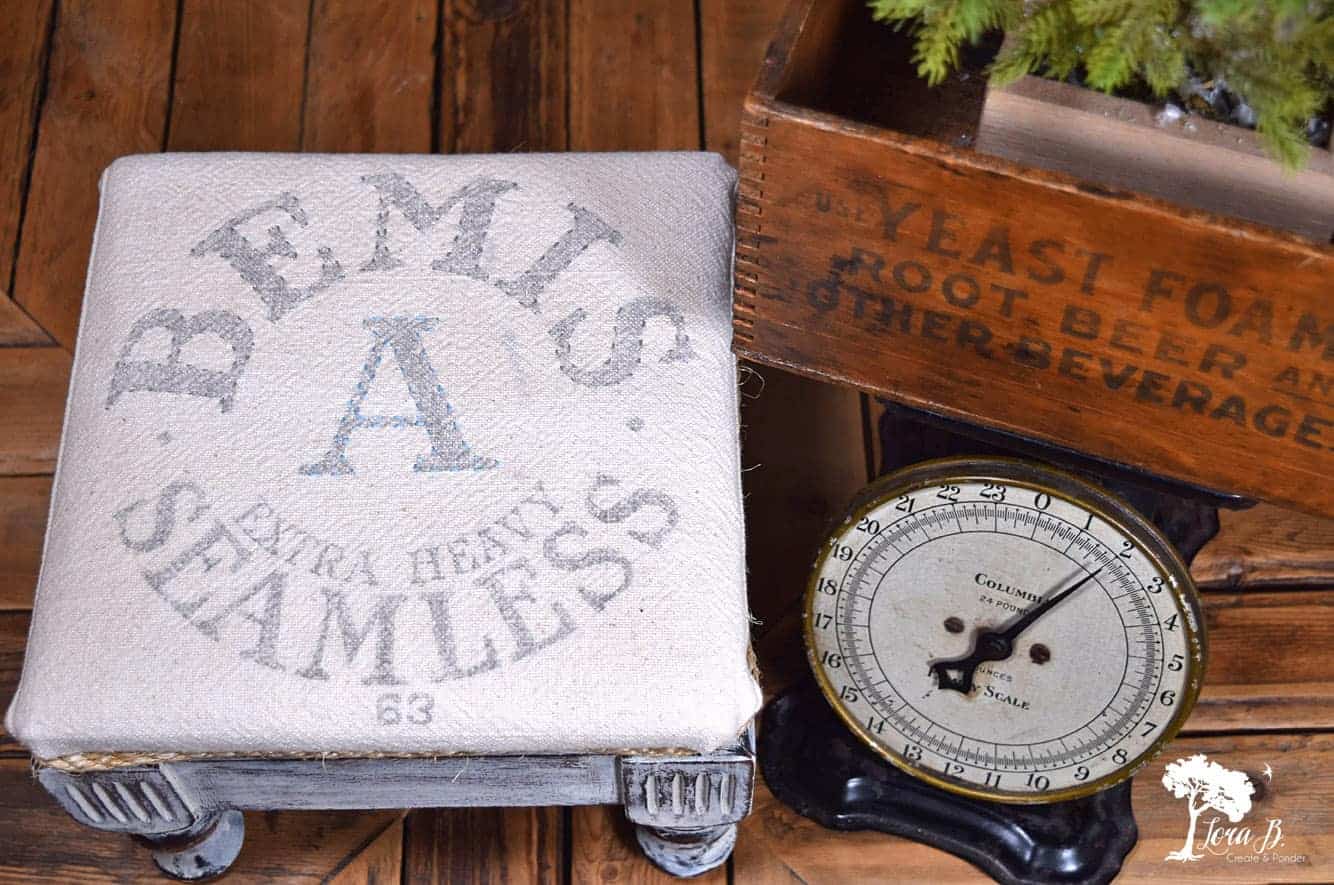 Upcycled Calico Flour Sacks
Calico flour sacks that were originally repurposed into dresses and quilts are fun when used all together. Glue them to a wreath form or decoupauge to styrofoam eggs. Add vintage trims for extra charm.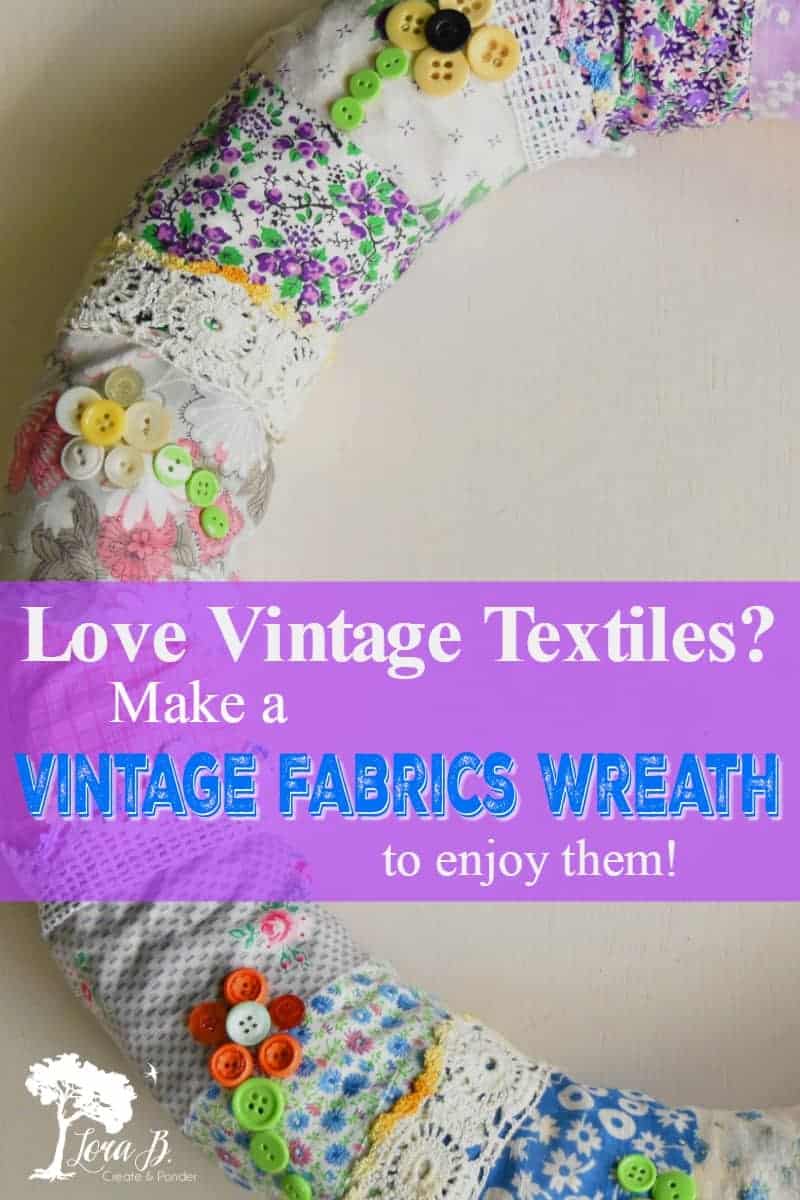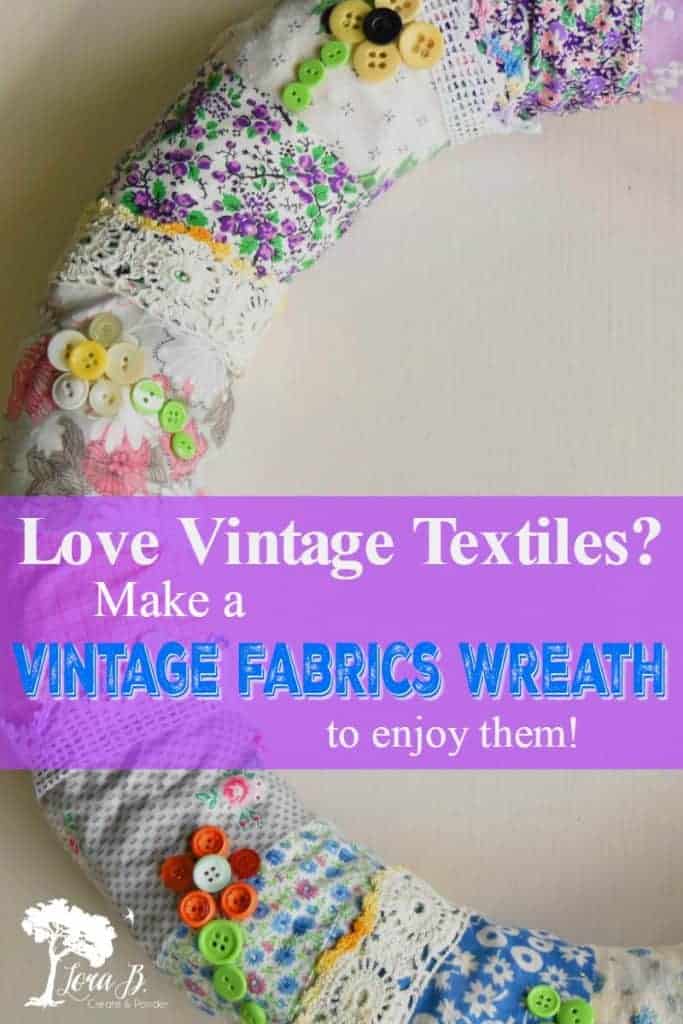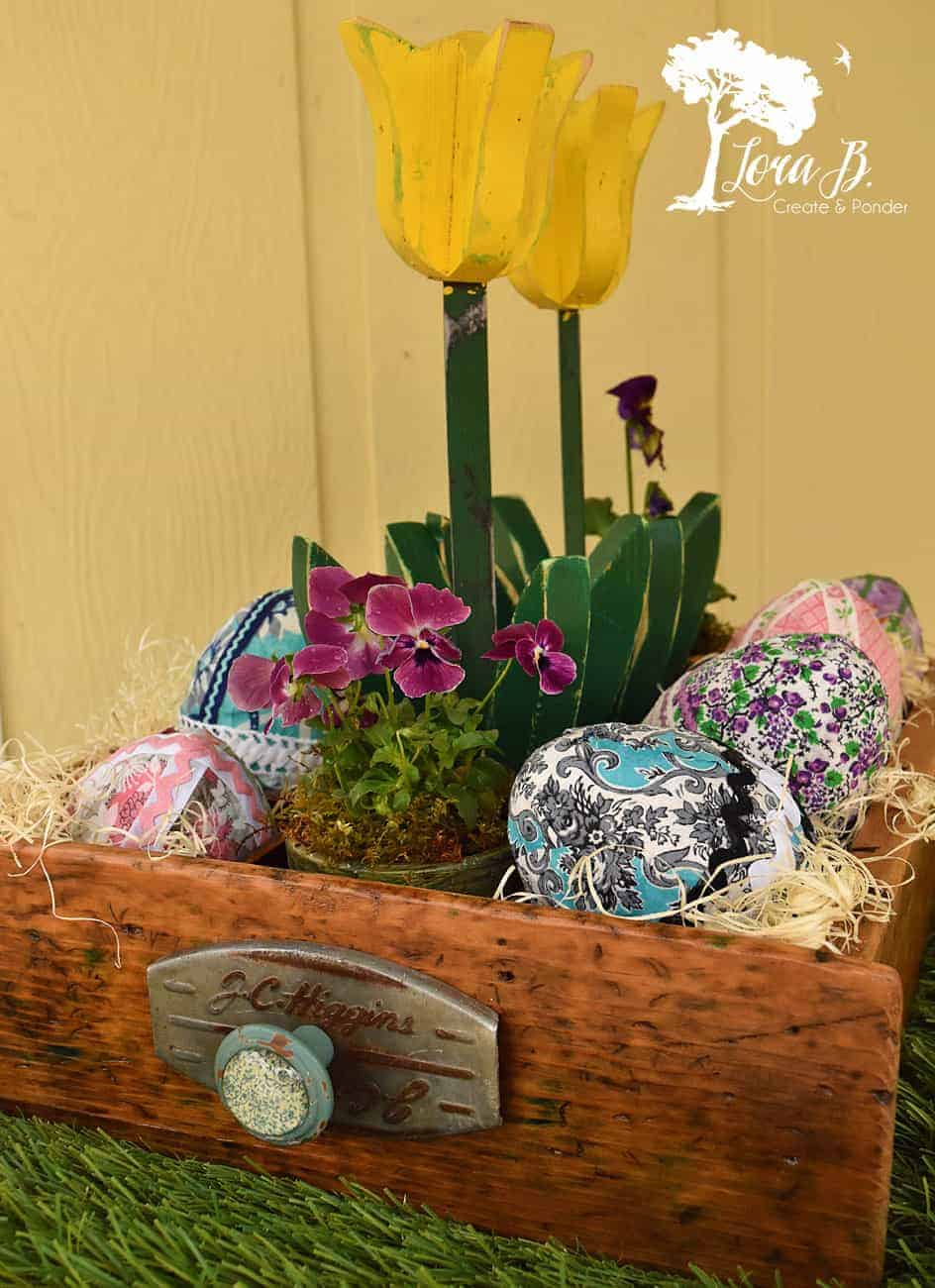 Tape Vintage Trims to Oval Platters
For a totally new take on decorating Easter eggs, tape vintage pillowcase trim, ribbon and rickrack onto oval platters. It's a fun craft to do with kids and makes beautiful Easter decor.
"Decorating Oval Platters as Giant Easter Eggs"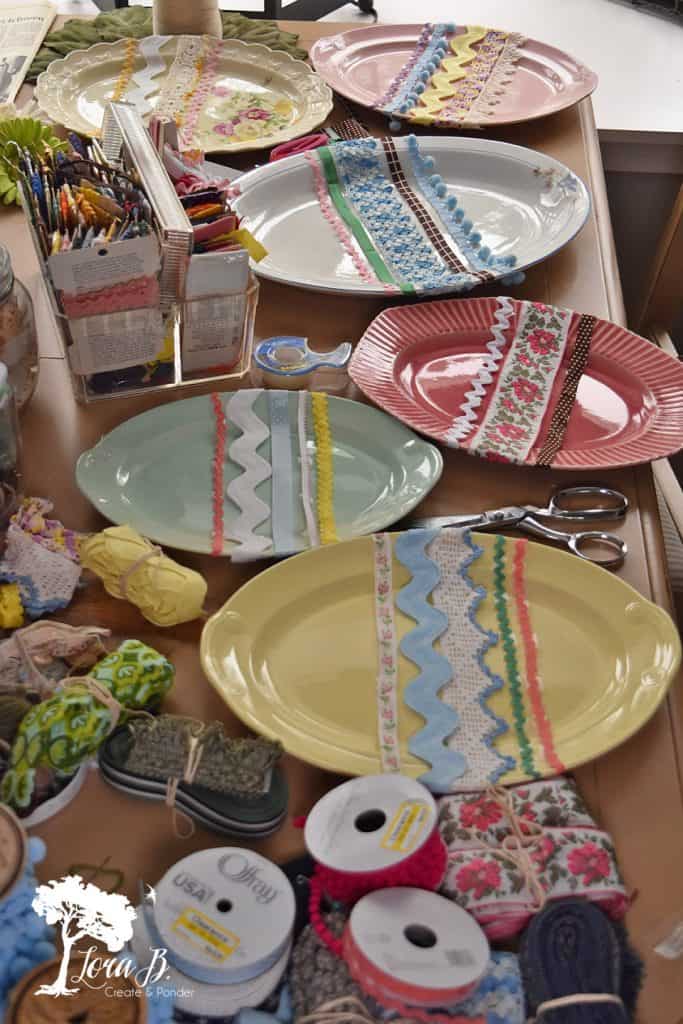 DIY Cafe Curtains with Old Towels
Vintage kitchen towels often have adorable embroidery. Cafe curtains can be an easy DIY project. Pick up some clip rings and make adorable, seasonal cafe curtains for your home!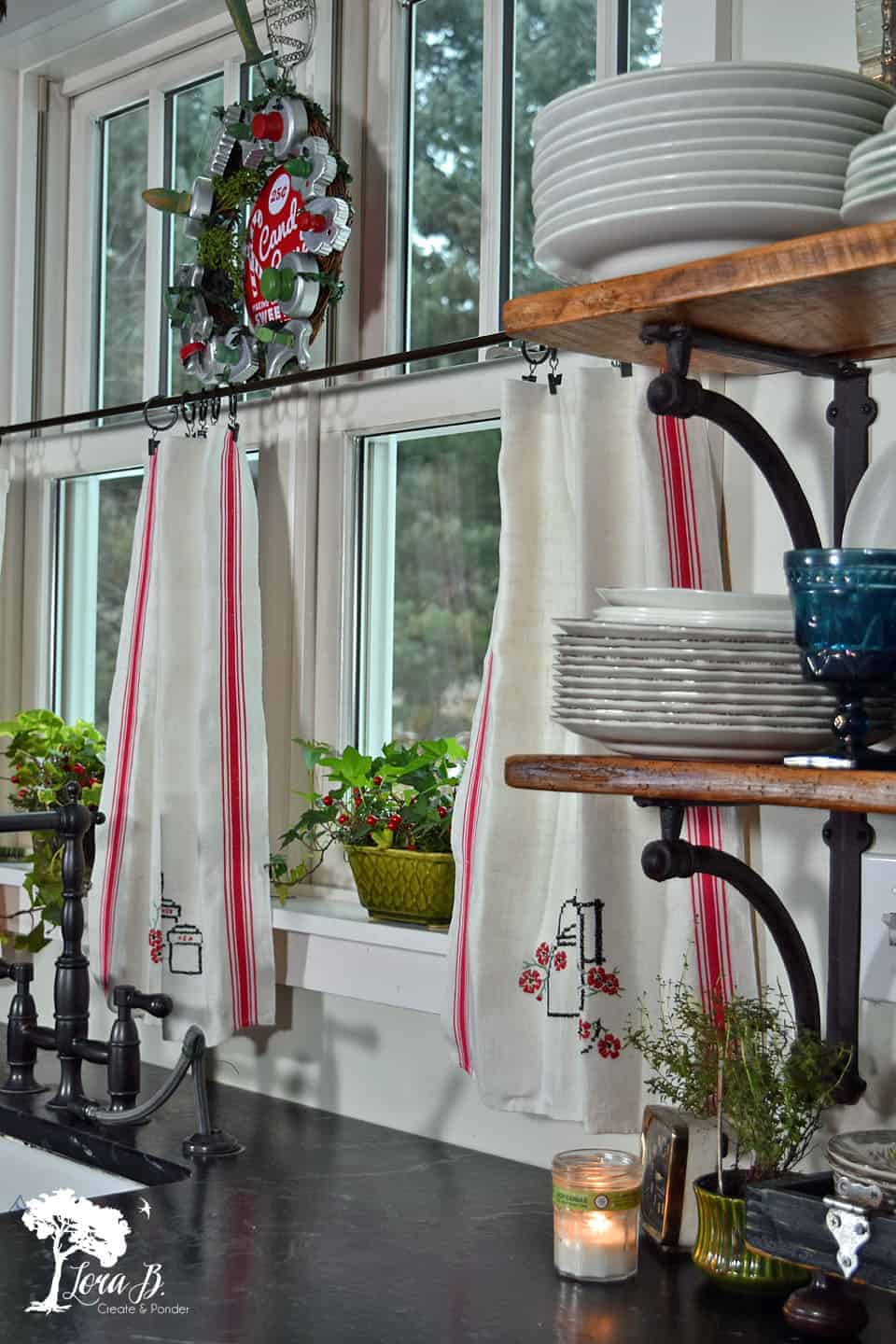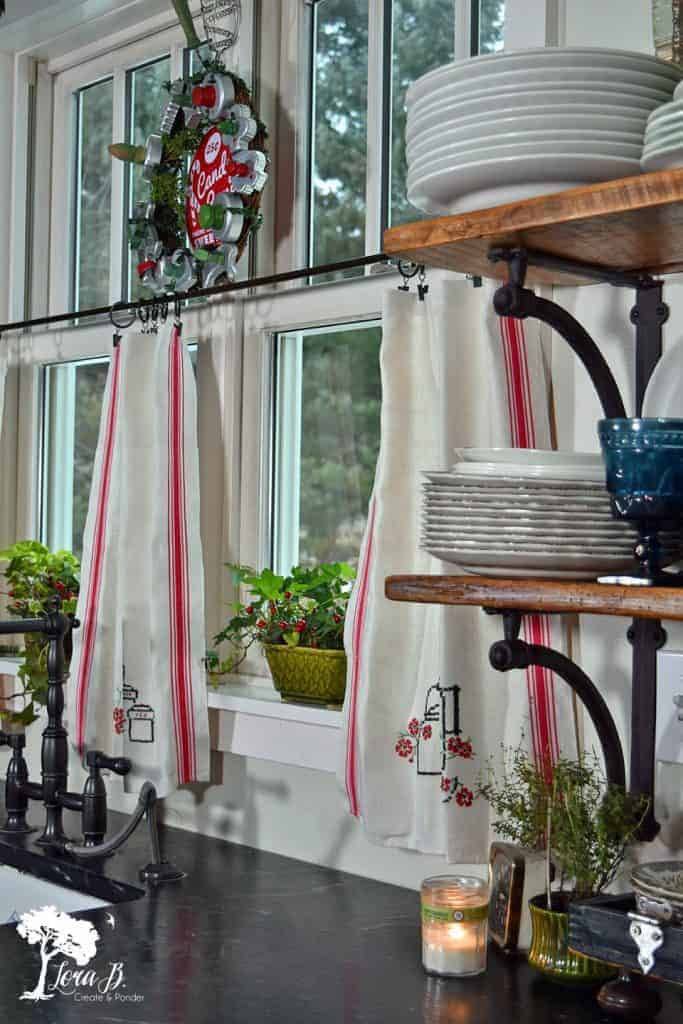 Repurposed Silverware Pockets
Flatware looks ready for a celebration when you repurpose vintage Swedish Huck towels into silverware pockets. Learn more about this embroidery technique and how to make these in "Repurposed Vintage Linens Flatware Pocket How To".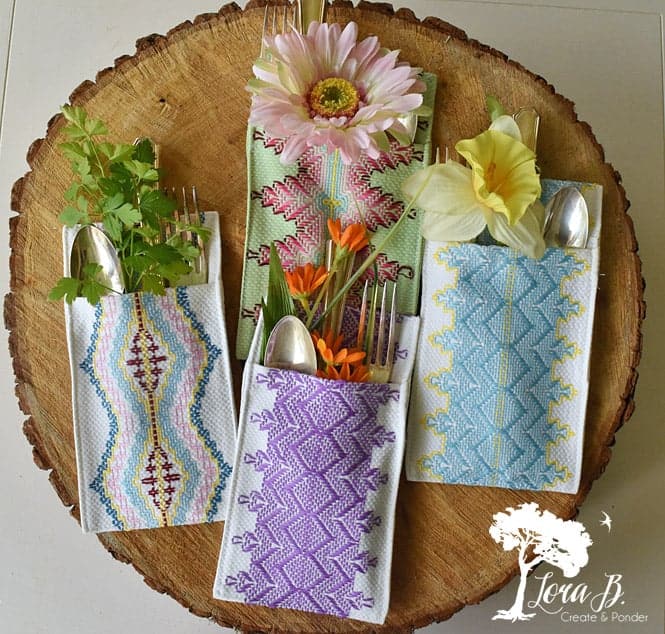 Repurpose Vintage Napkins into a Runner
Colorful, graphic cloth napkins can be upcycled into a no-sew runner, perfect centerpiece for a pretty table.
"No Sew Vintage Napkin Runner How To"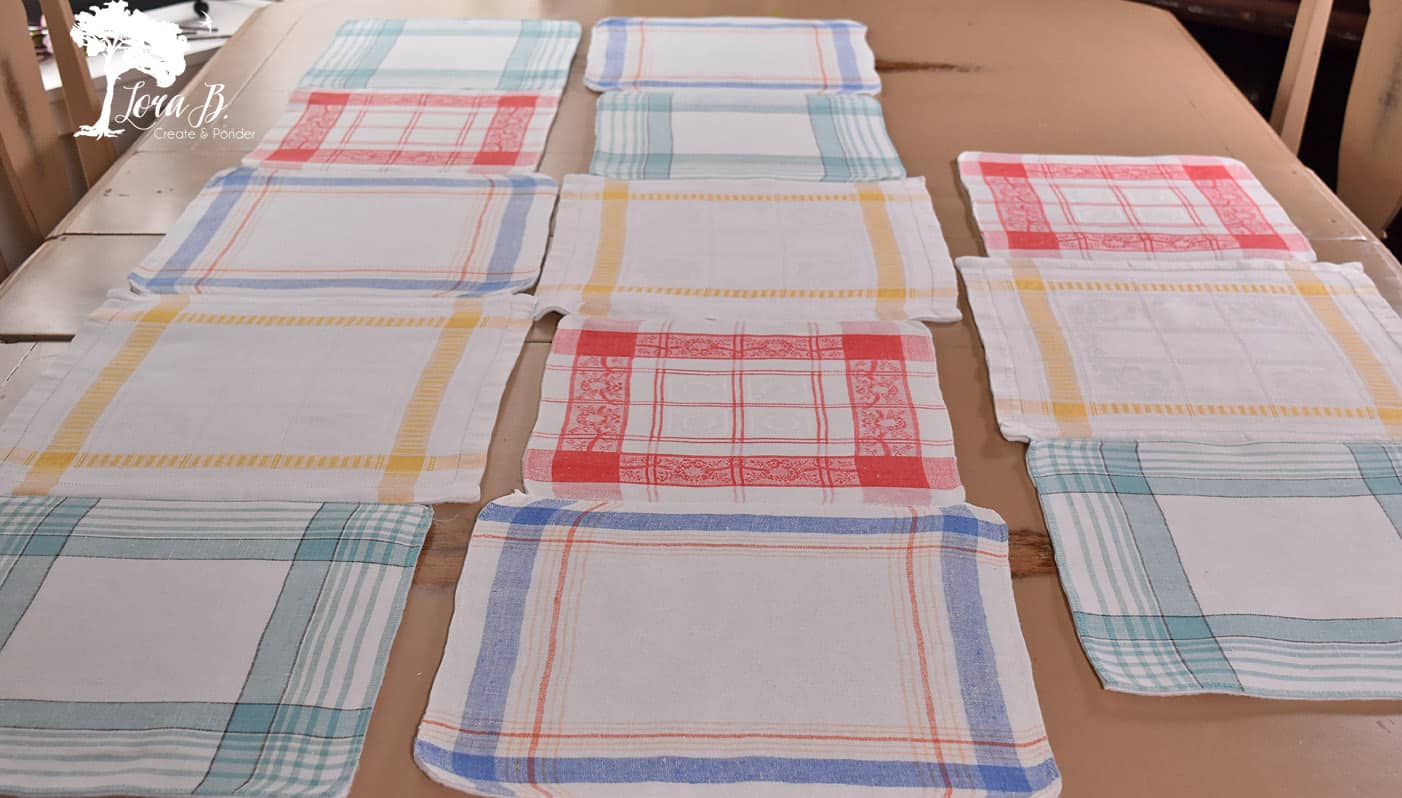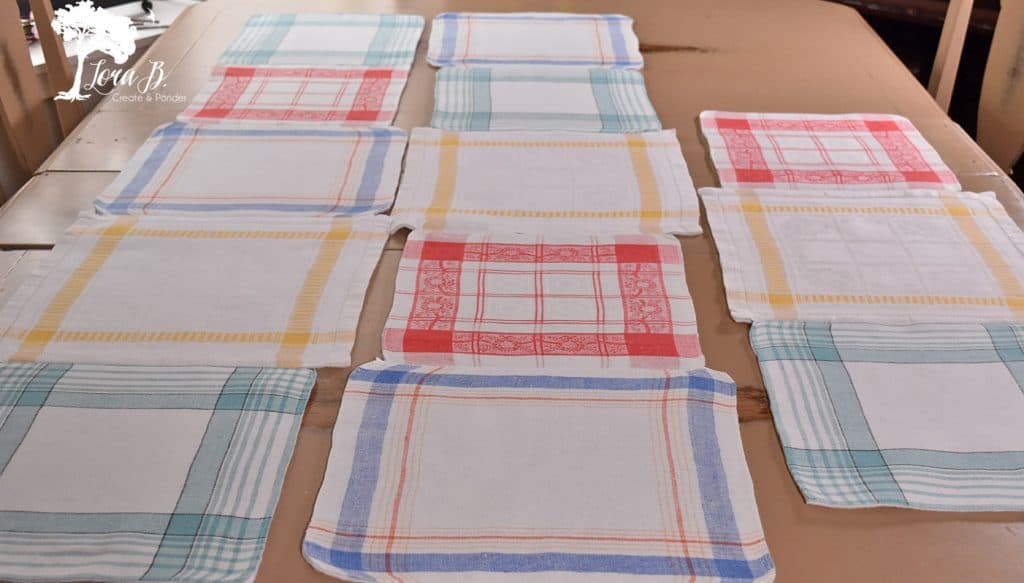 Repurpose a Vintage Bedspread as a Tablecloth
I hate ironing, and repurposing a vintage bedspread as a tablecloth is one of my favorite table setting tricks. It can easily be thrown into the washer and drier when you're done!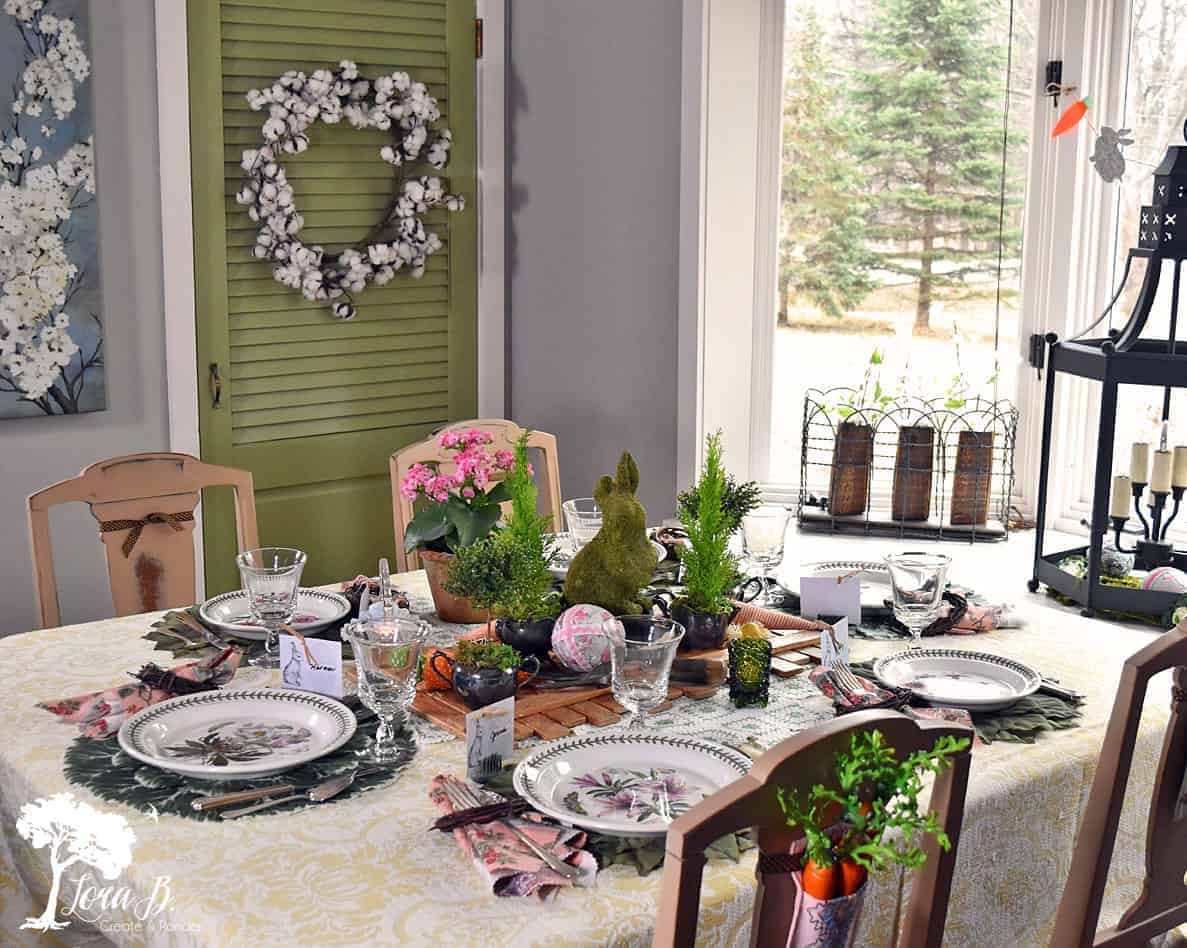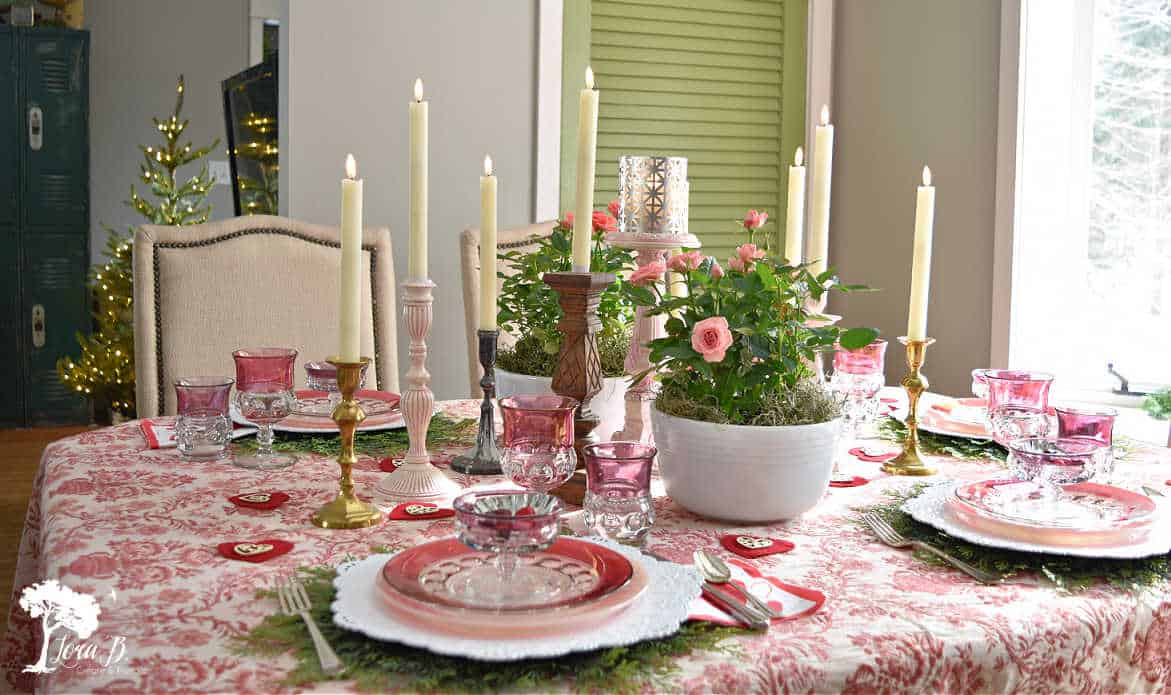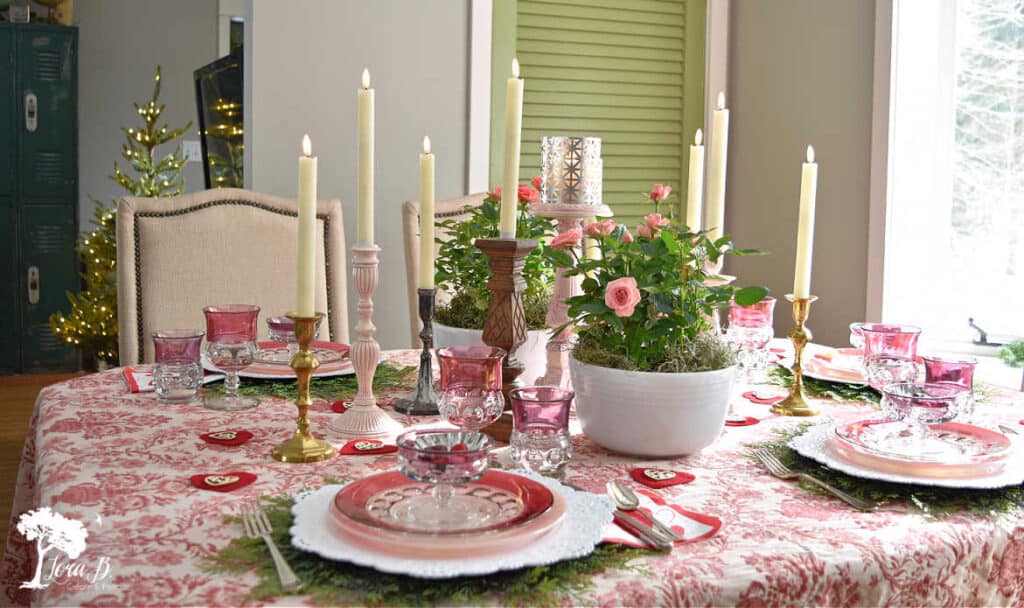 Upcycling Vintage Handkerchiefs
Using seasonal handkerchiefs was all the rage years ago, and many women had a good selection. Their charming patterns are perfect for upcycling. I cut up a few of my Grandma's Valentine's hankies and turned them into a no-sew placemat. I really need to do this with some of her Springy patterns, too.
"Upcycled Vintage Handkerchief Charger"
Upcycled Fabric Roses
With a little trial and error, I taught myself how to DIY the cutest fabric roses. I purchased a few from a craft show and pulled them apart to learn how to make them. They are so fun to decorate with!
"DIY Fabric Roses, Vintage Farmhouse Style"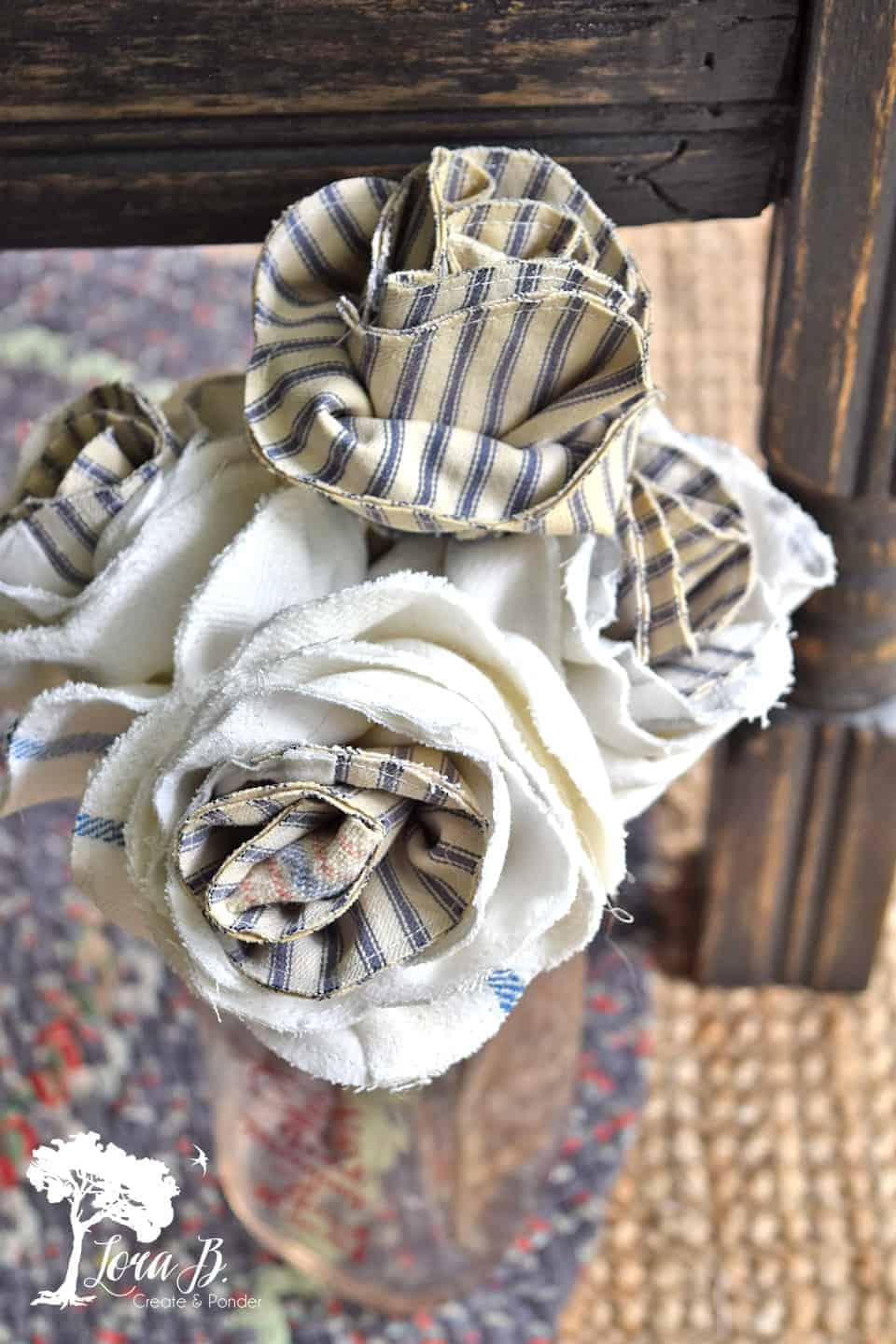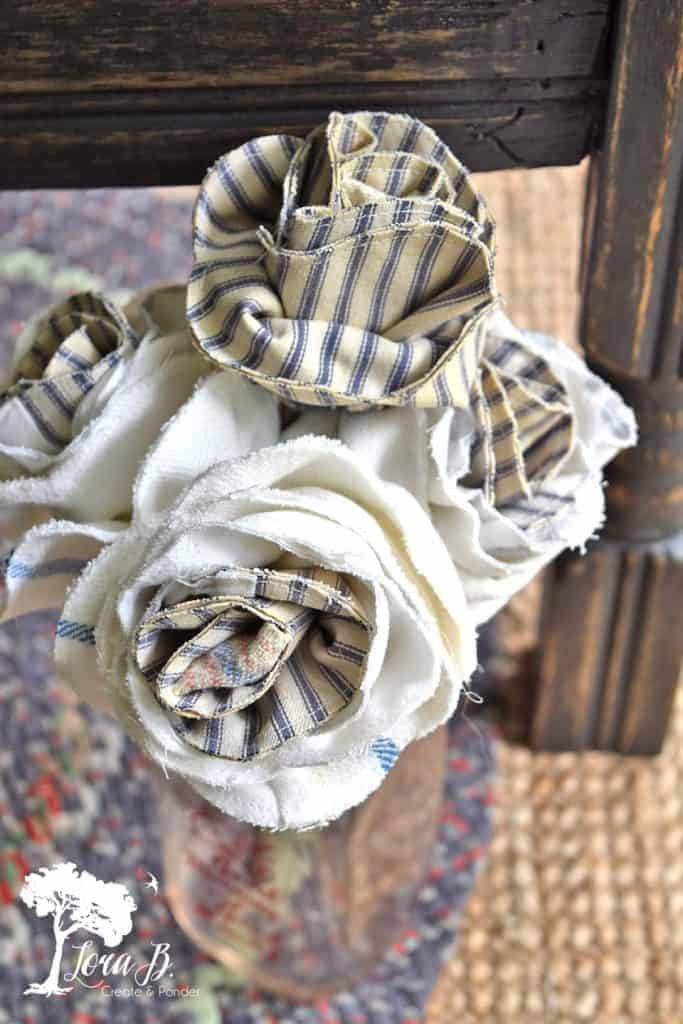 Upcycled Flannel Shirt
After seeing a similar upcycled flannel shirt at a craft event, I taught myself how to add a vintage dresser scarf to the sleeves. I always get comments when I wear it!
"Add Flouncy Sleeves to a Flannel Shirt, Vintage Style"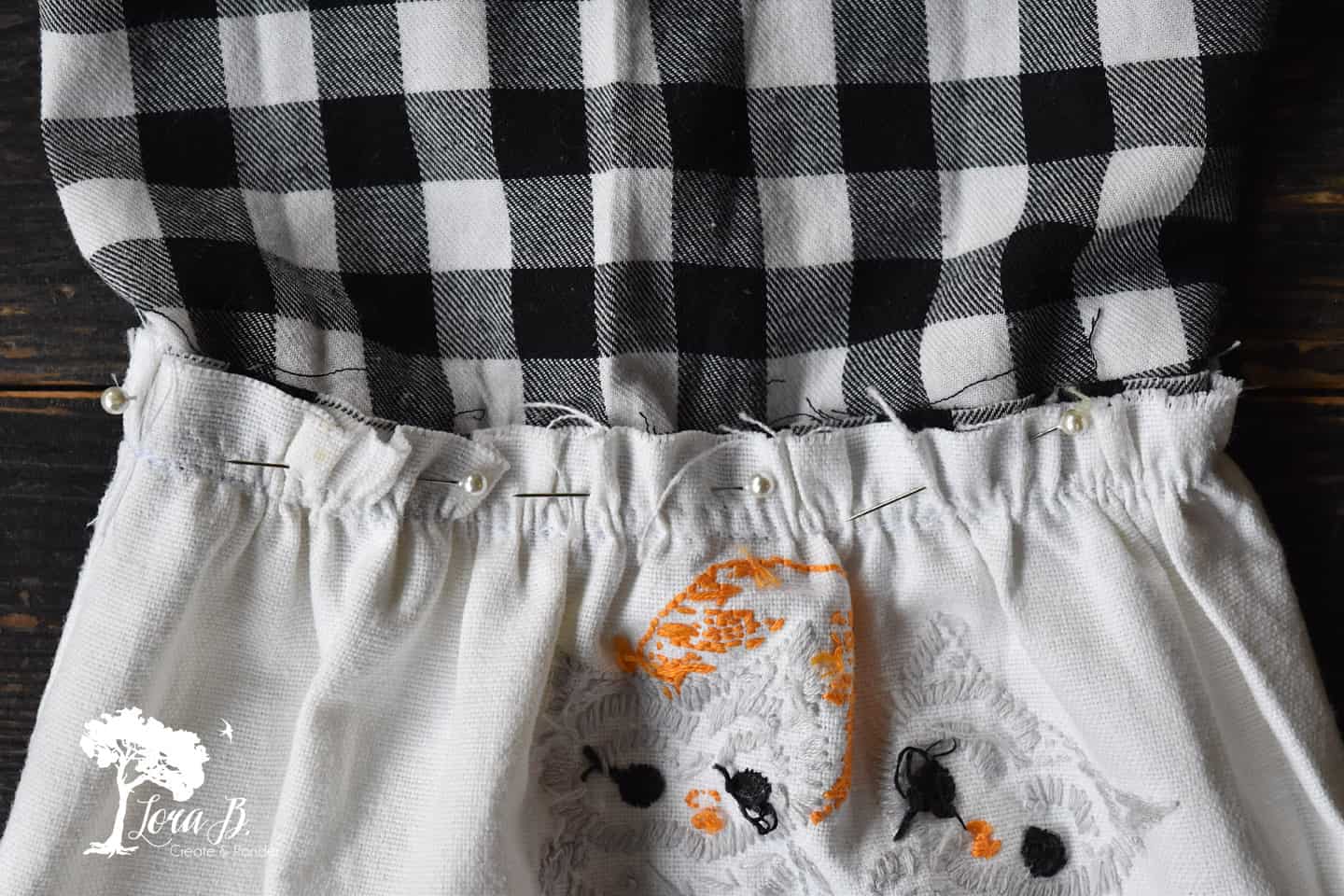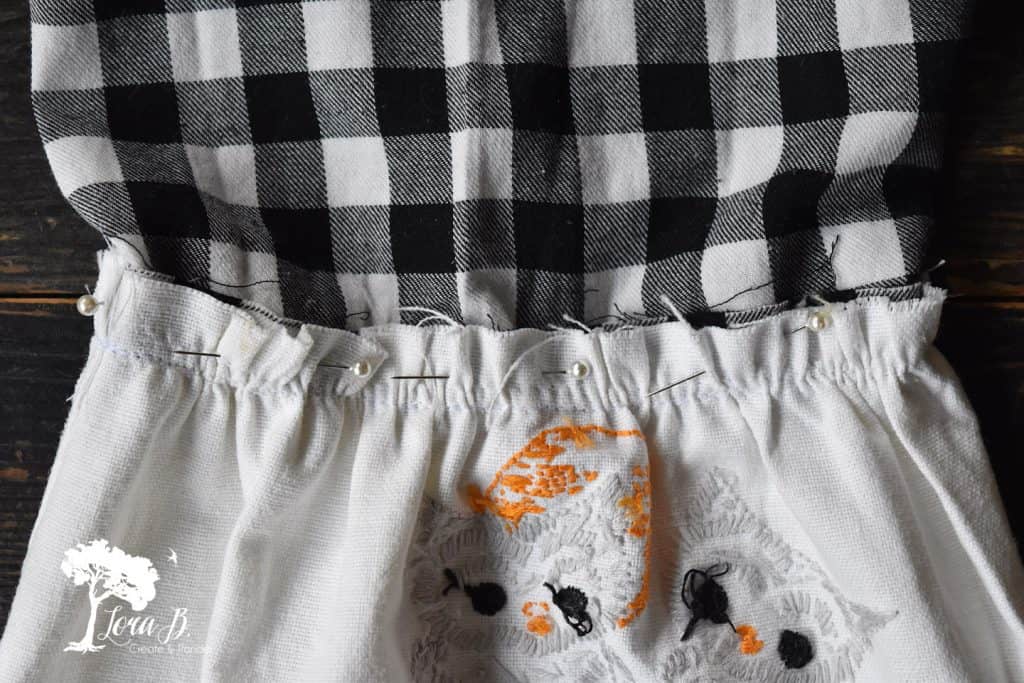 Upcycled Wool Blanket Bunting
Several beautiful wool blankets that had stains inspired me to make bunting garland that is fun to decorate the porch with in the Fall.
"Repurposed Wool Blanket Bunting How To"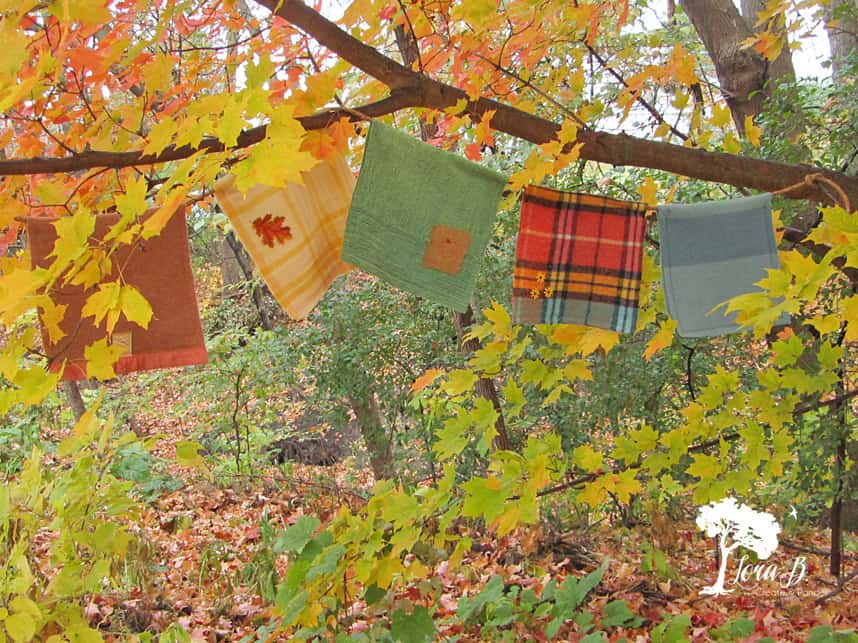 Upcycled Vintage Fabric Pumpkins
Old scraps of vintage fabrics made the cutest DIY pumpkins for Fall decor. I used thrifted sweaters and a stash of old fabric for great variety.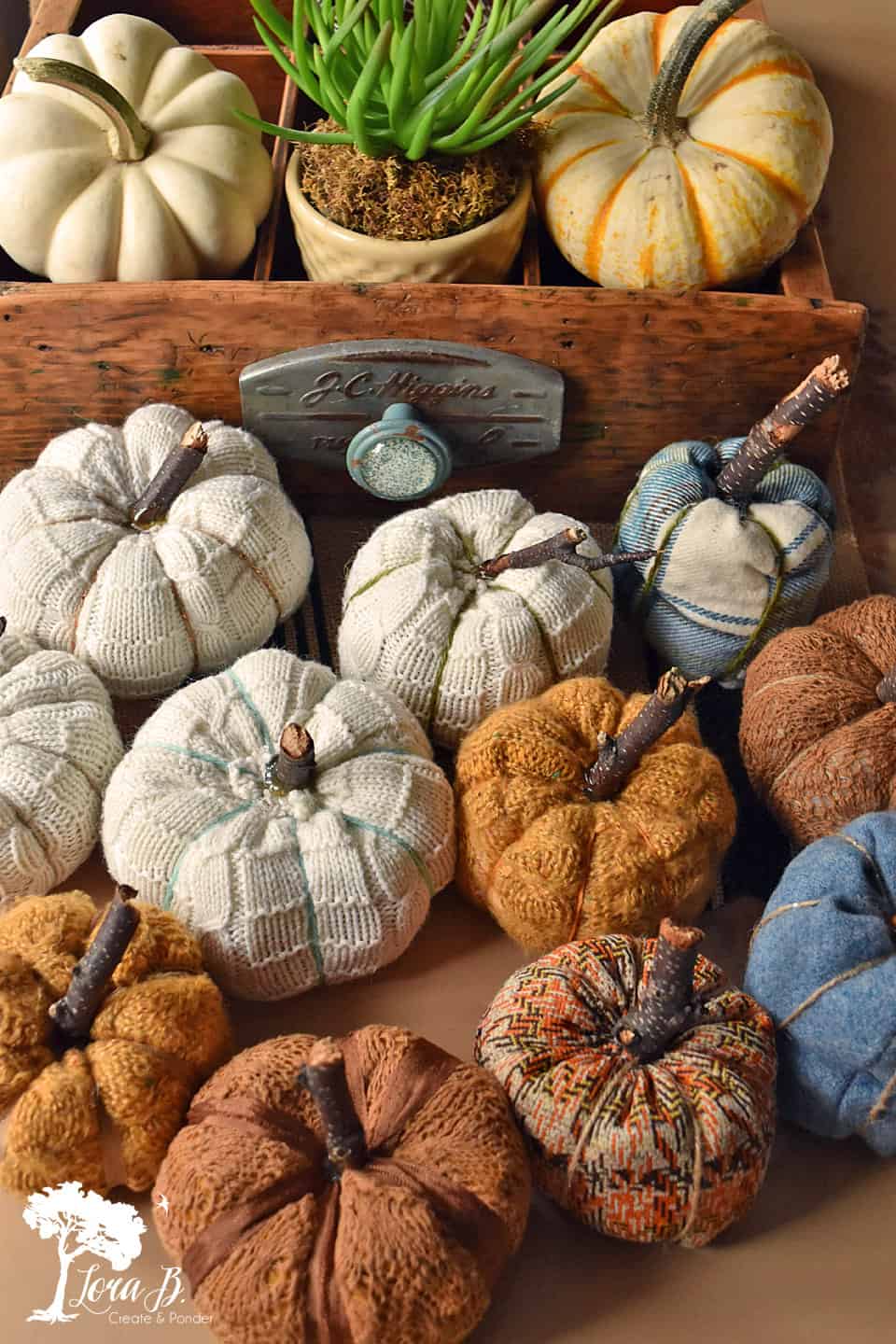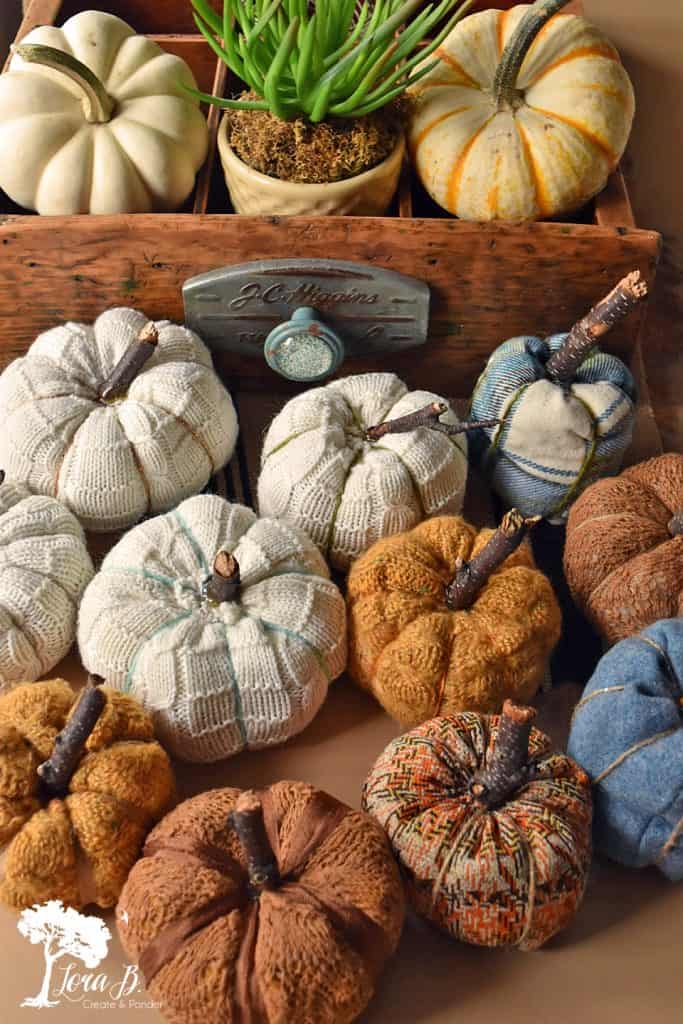 Upcycling Vintage Patchwork Quilts
Old patchwork quilts have a way of finding their way to me. I love their colorful, happy selves! Often the years of wear have left them a bit tattered and torn. I like to easily repair them or turn them into upcycled projects.
Learn "How to Easily Fix an Old Patchwork Quilt" here.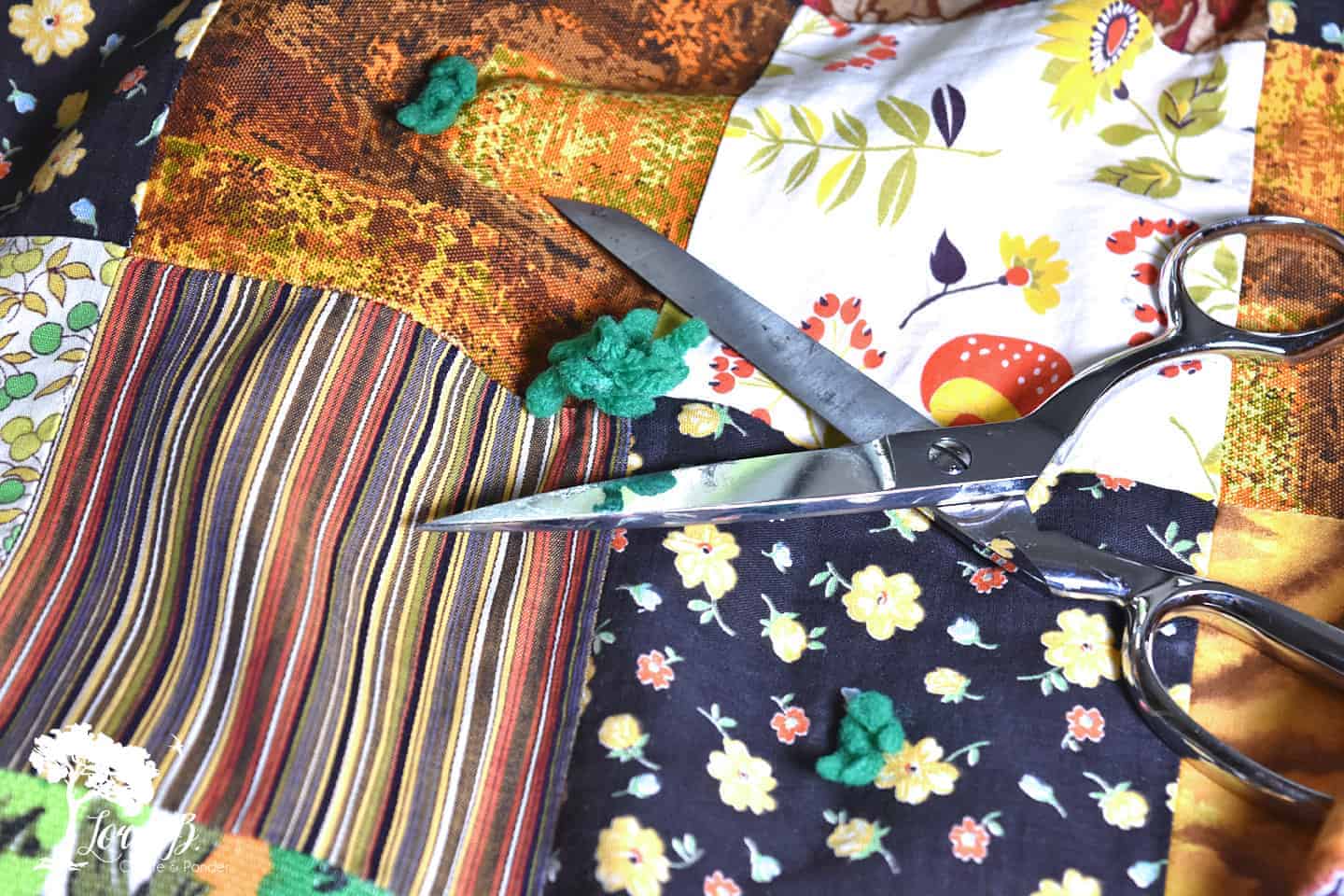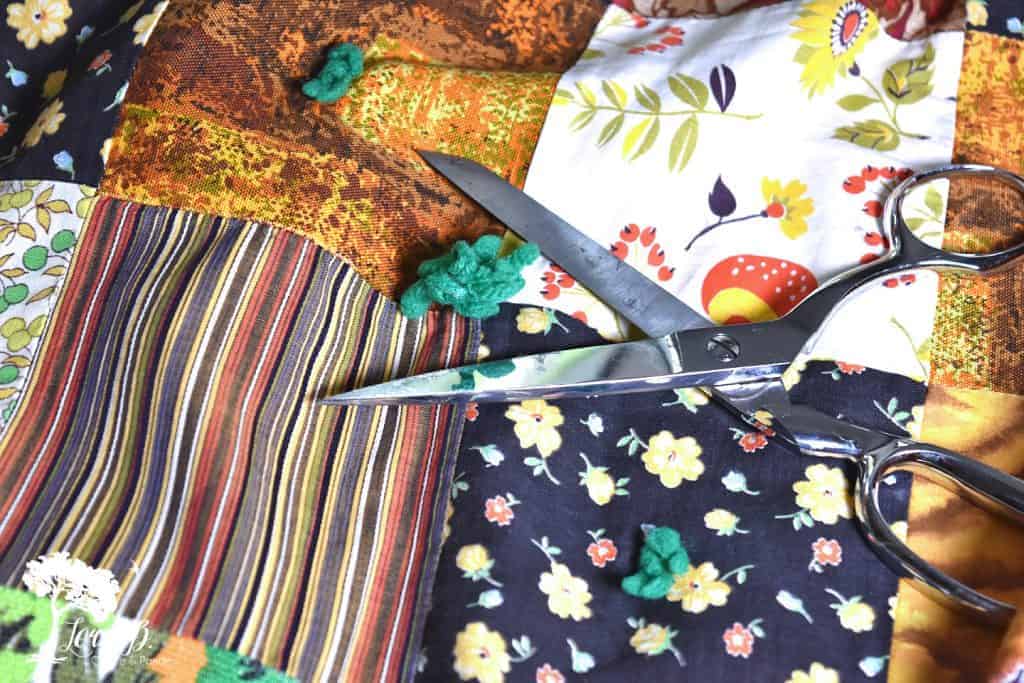 You can make coasters, runners, pillows, and so many more things with old quilts! Any small scrap can be repurposed and upcycled. Whether they're still all in one piece, or in pieces, vintage quilts are one of my favorites!
Deconstructed Fabric Scrap Balls
If you don't have sewing skills, you can still enjoy the charm of vintage fabrics. Someone gave me a whole load of threadbare clothes from the 30's. They had been worn thin and repaired so many times. I laundered them and spent a whole road trip ripping them into strips and rolling them into fabric balls. They are the perfect cute filler when I'm decorating!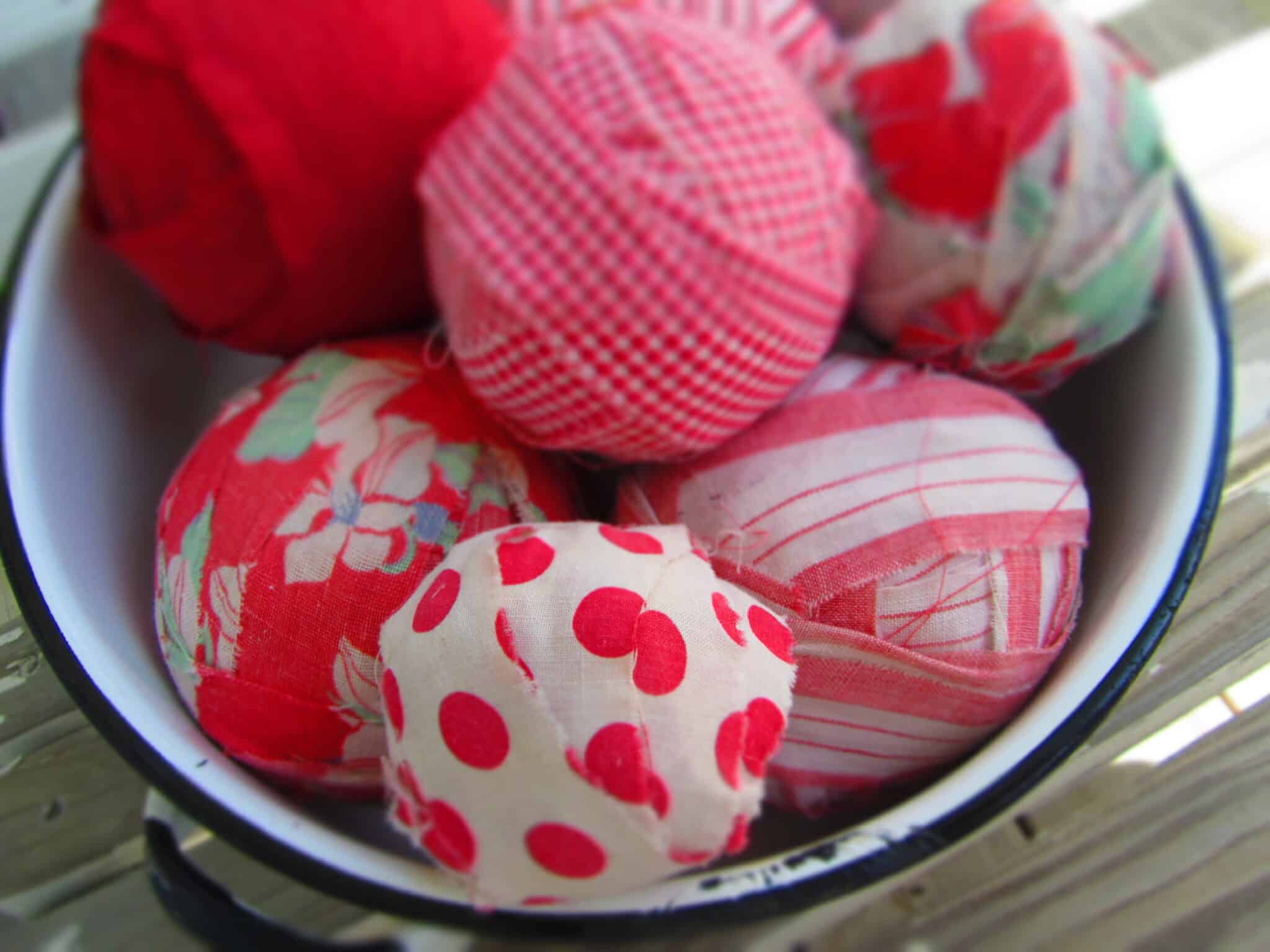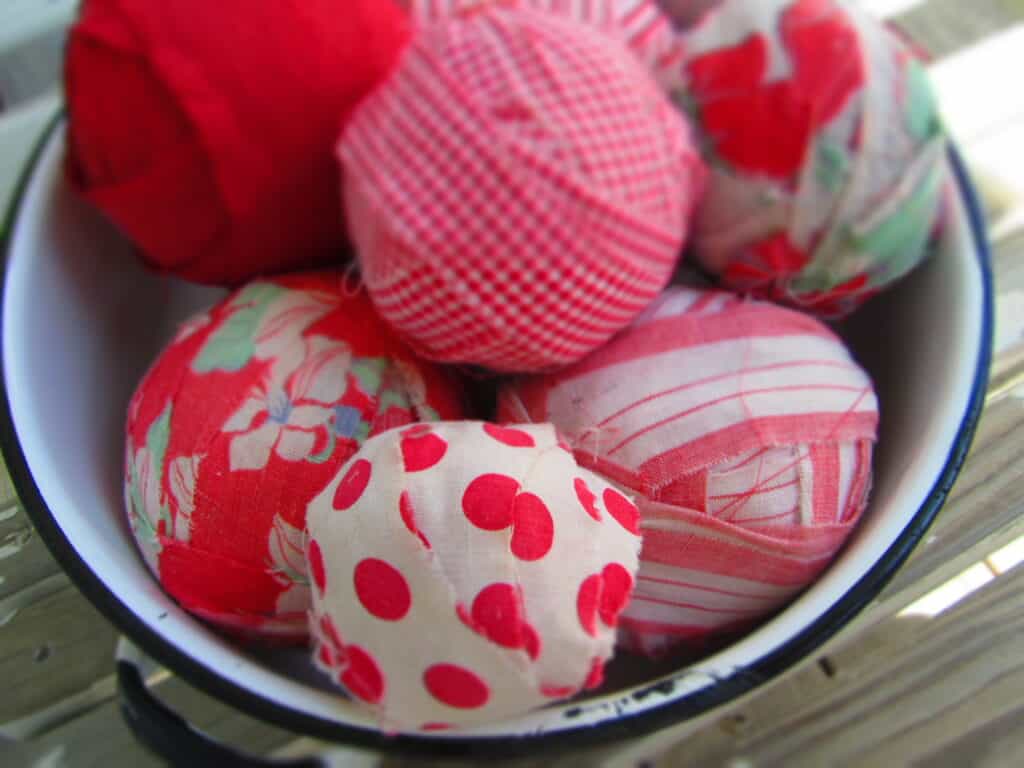 Upcycled Flannel Coasters
Thrifted shirts and an old flannel blazer got upcycled into the cutest cork flannel coasters for winter. I share the easy DIY and a book with amazing fabric upcycling projects in "DIY Plaid Flannel Coasters".
Last, But Definitely Not Least, Make Pillows with Vintage Linens
Vintage linens make the best unique-to-you pillows! Whether you use old quilts, vintage calico prints or feedsacks, your home will reflect your love for history and old things.
Here's a sampling of some I've made through the years: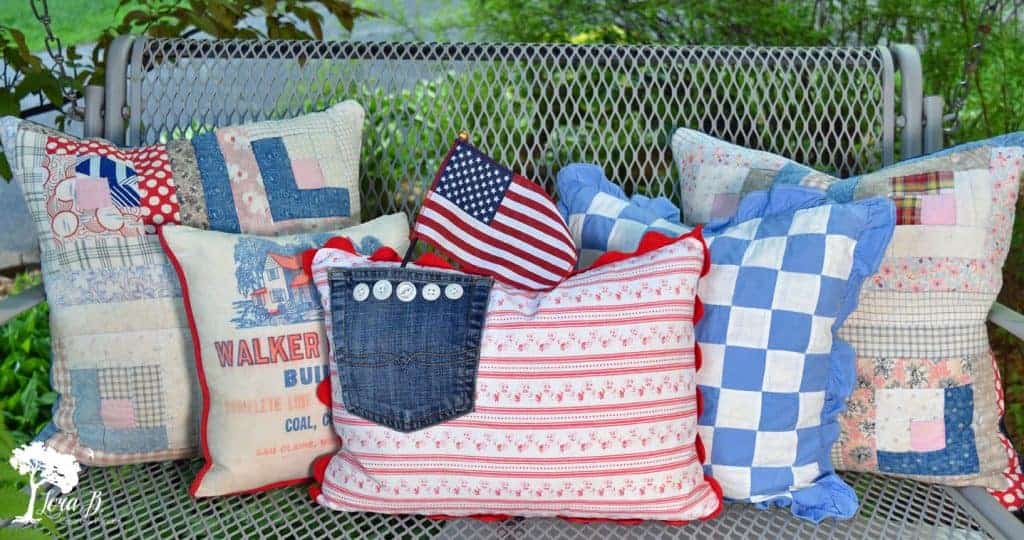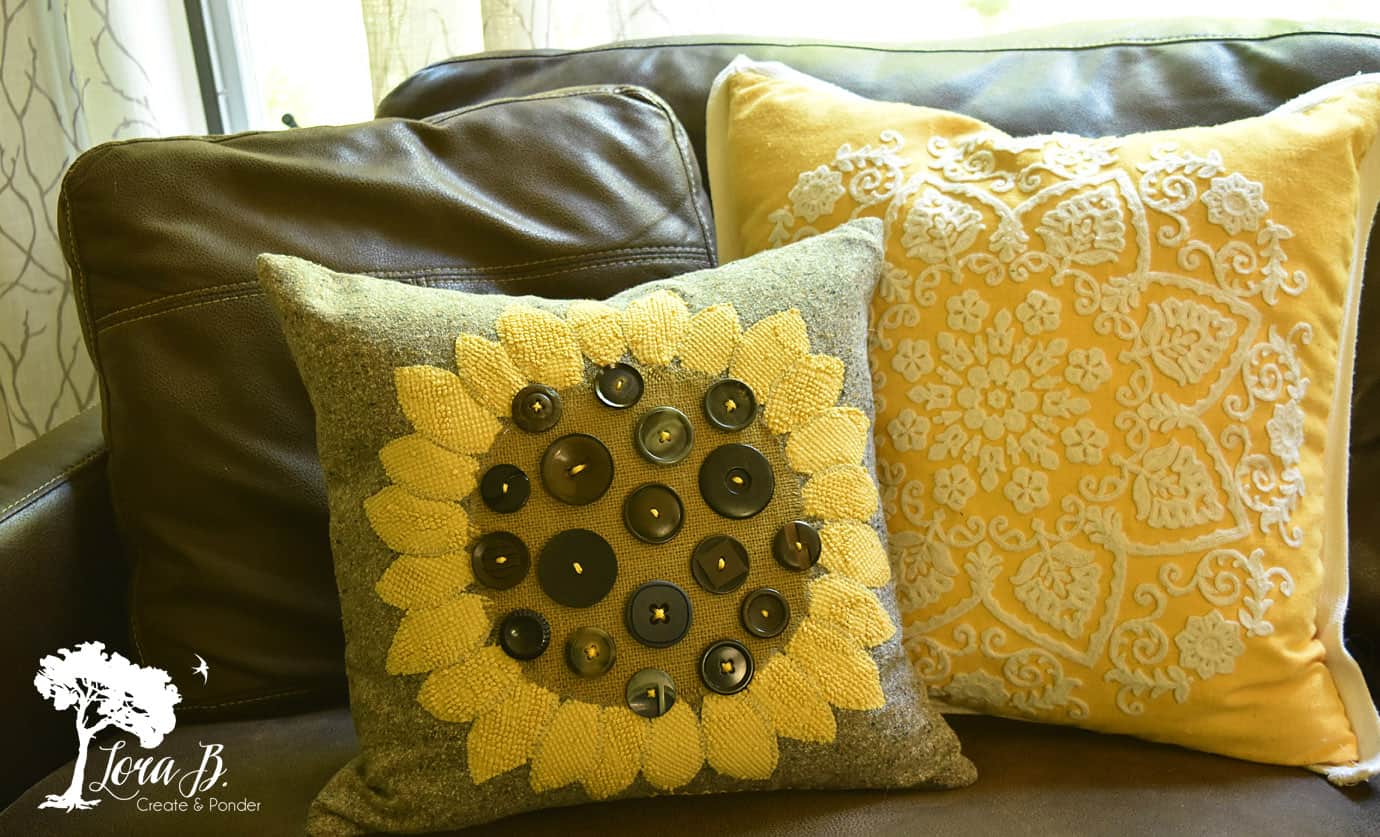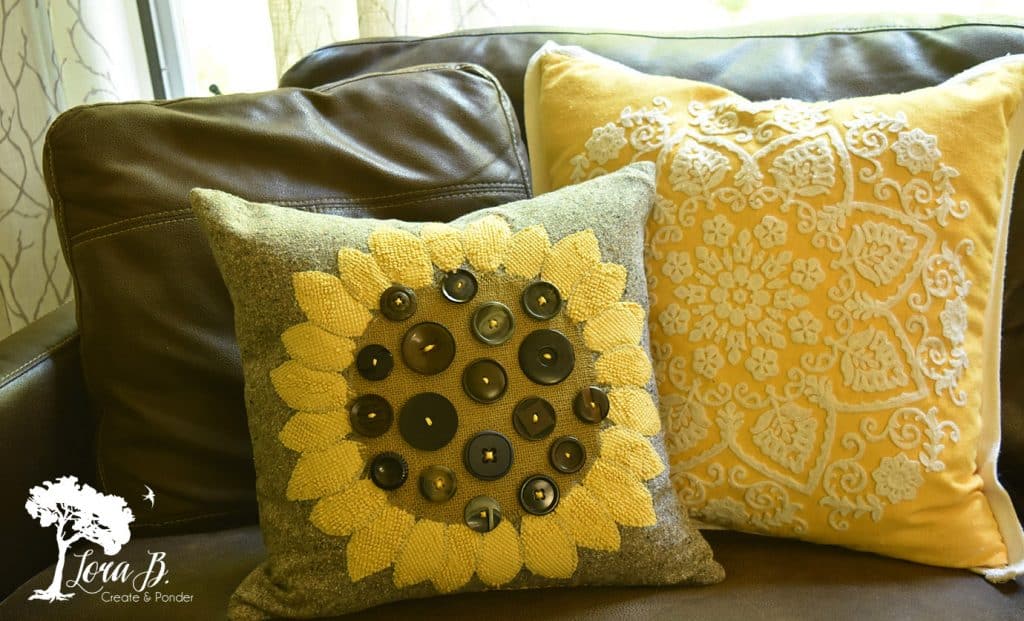 "Sunflower Button Pillow How To"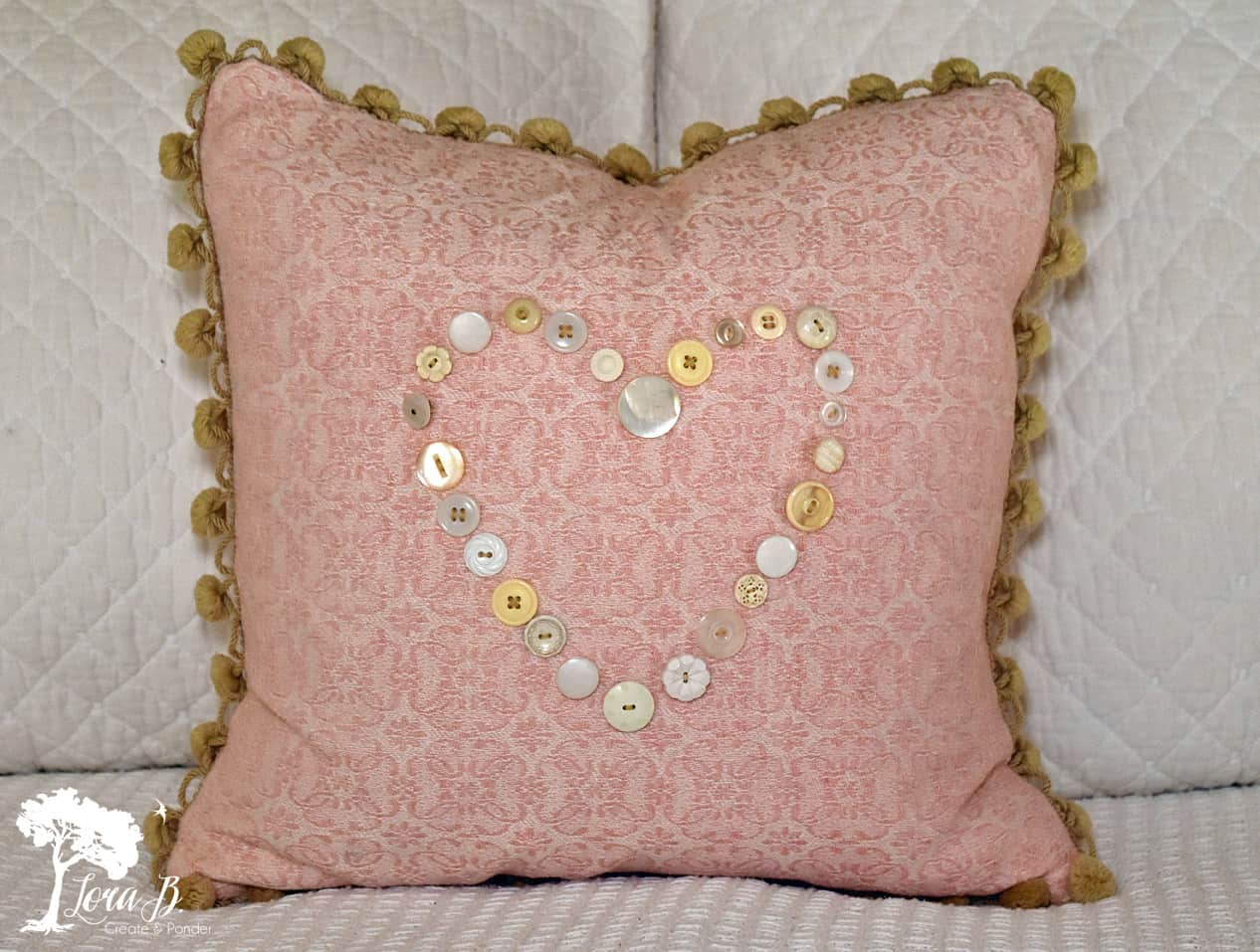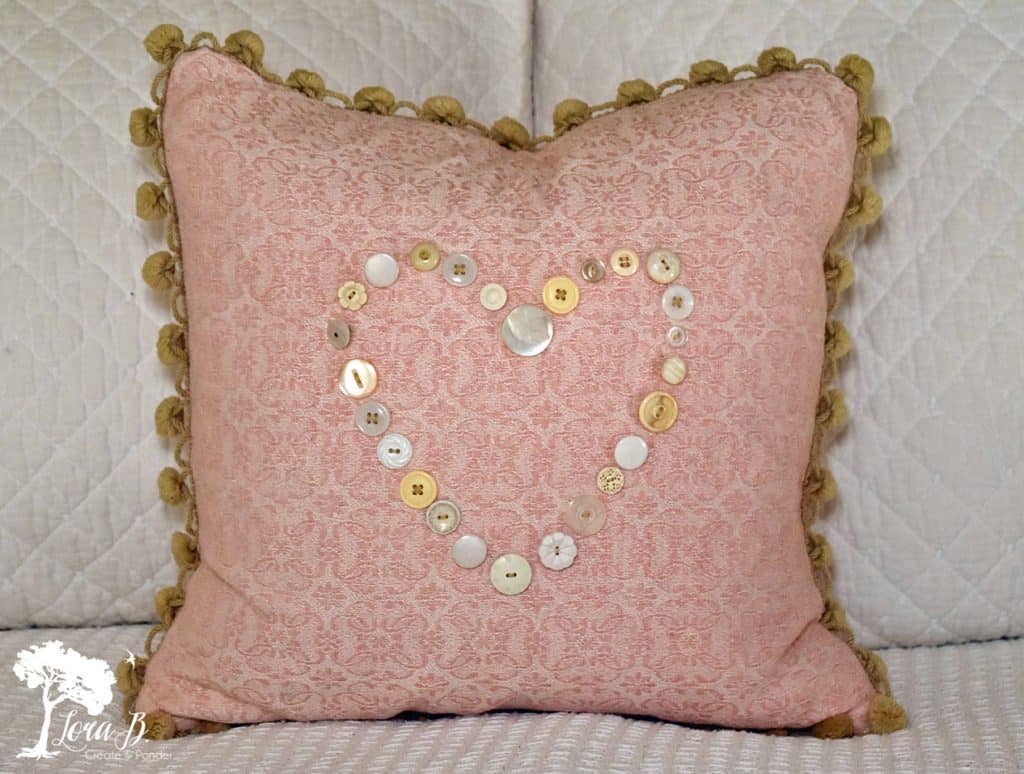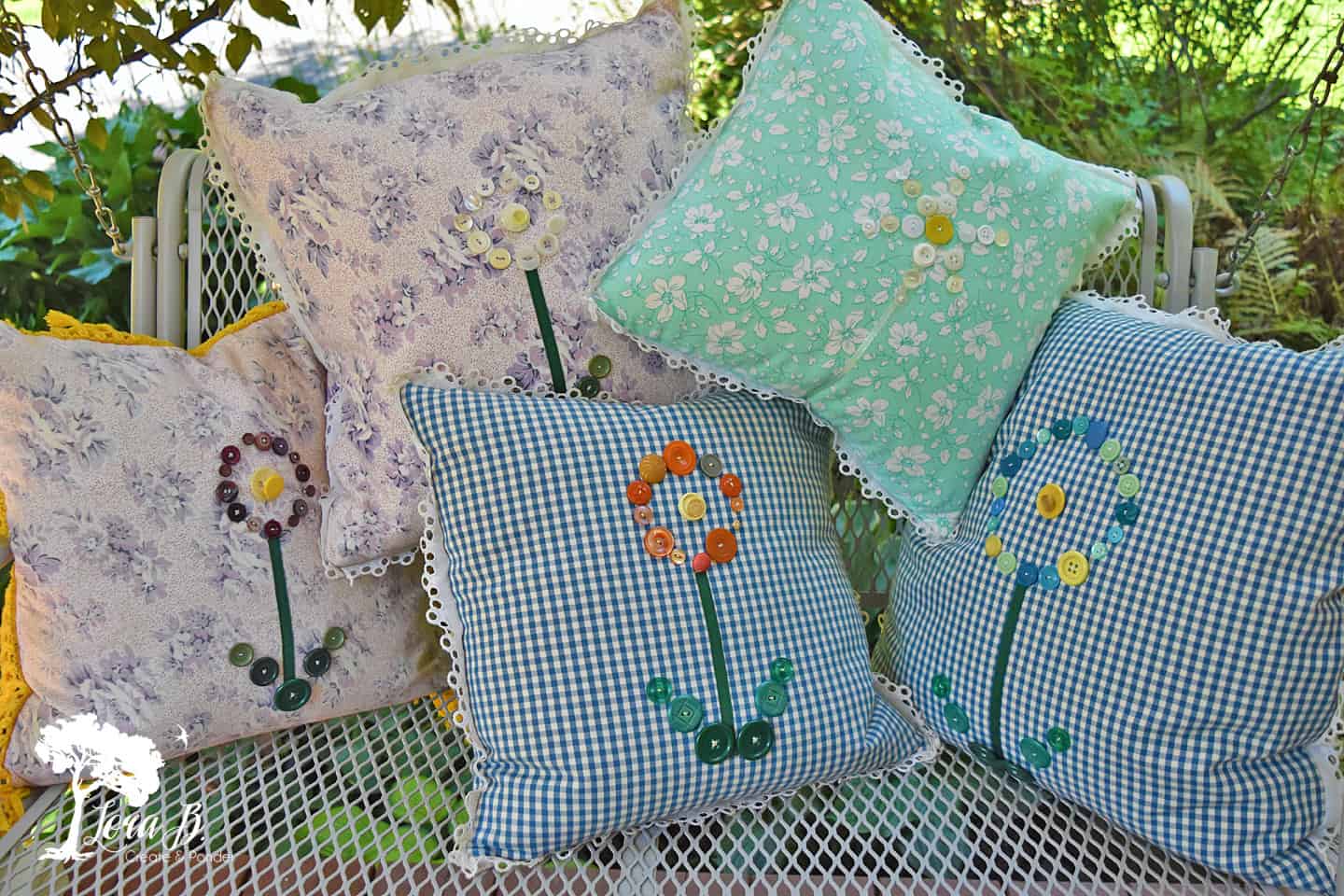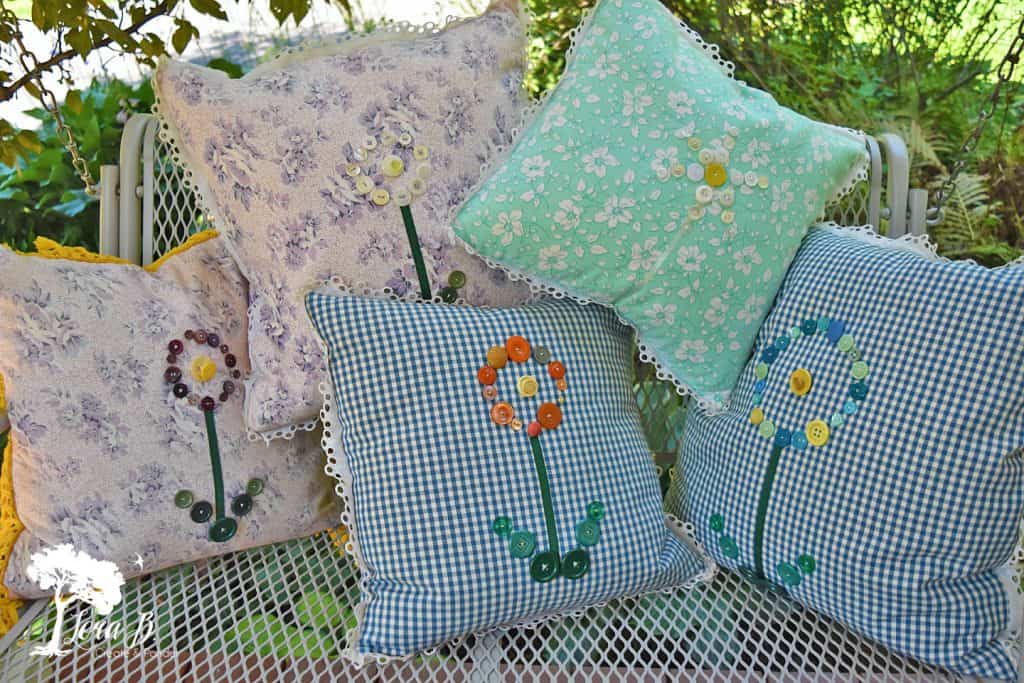 Oh, boy…this post lets you see how much I love vintage linens, and am always looking for another way to enjoy them! Maybe one of these DIY projects inspired you to dig out some of Grandma's vintage linens and upcycle them into something you can use and enjoy!
Learn my magic formula for getting stains out of old linens in "How to Wash Vintage Linens".
For even more vintage linen ideas, visit Cindy at County Road 407 next; I always love her beautiful farmhouse inspiration!

Shop my favorite upcycling and repurposing tools and resources in my Amazon Shop HERE.
If you're in need of more Vintage Linens, check HERE.

Thanks for reading 16+ Fun Ways Repurpose Vintage Linens. If you enjoyed your visit, become an Insider to keep the ideas flowing!
Pin, Share, and Enjoy the Rest of the Inspiration!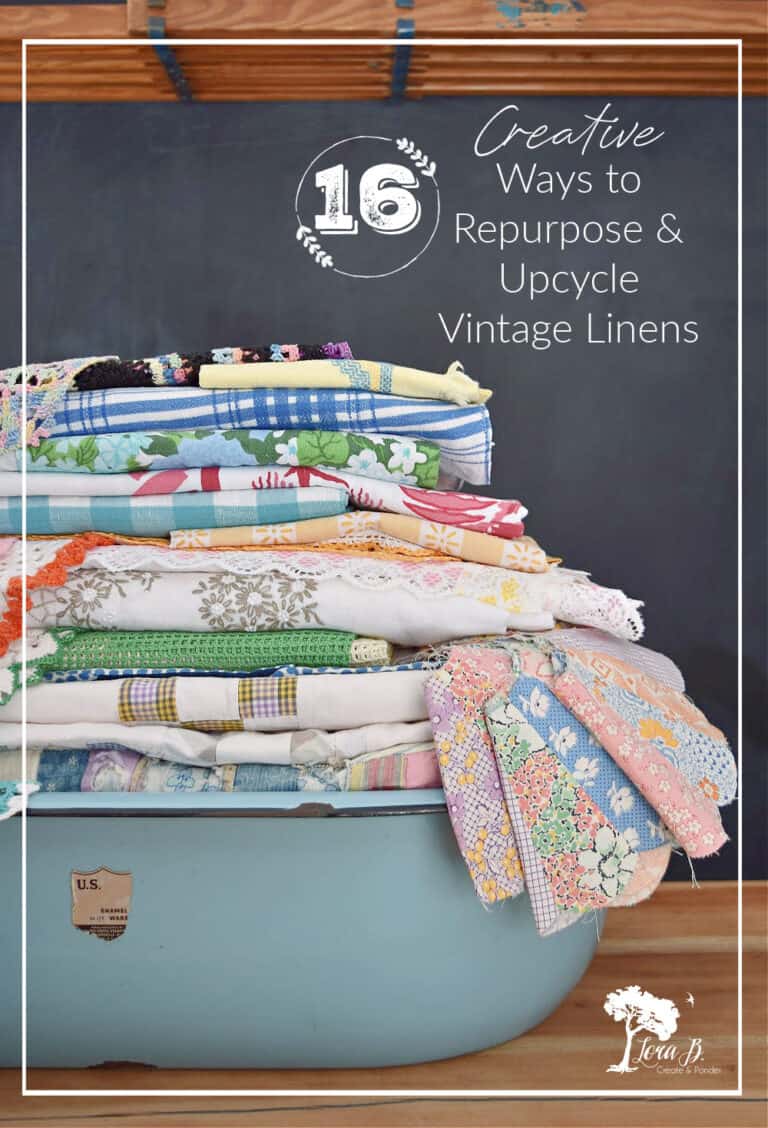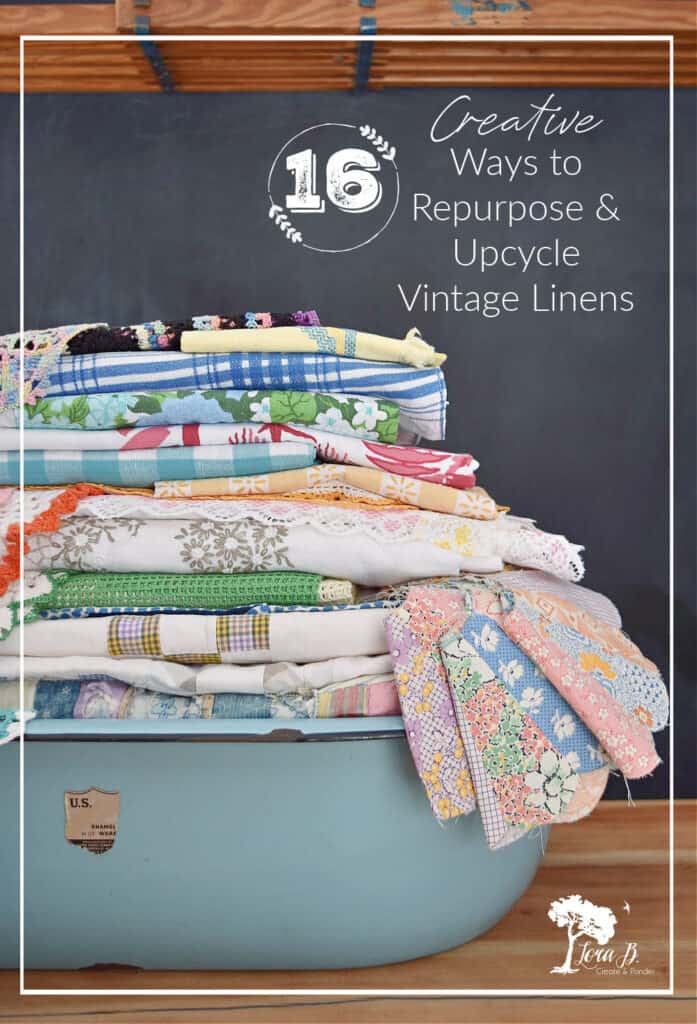 Sharing at these lovely parties: