DIY Plaid Flannel Coasters
Plaid flannel coasters can be made easily with cork and a thrifted shirt. Here's the how to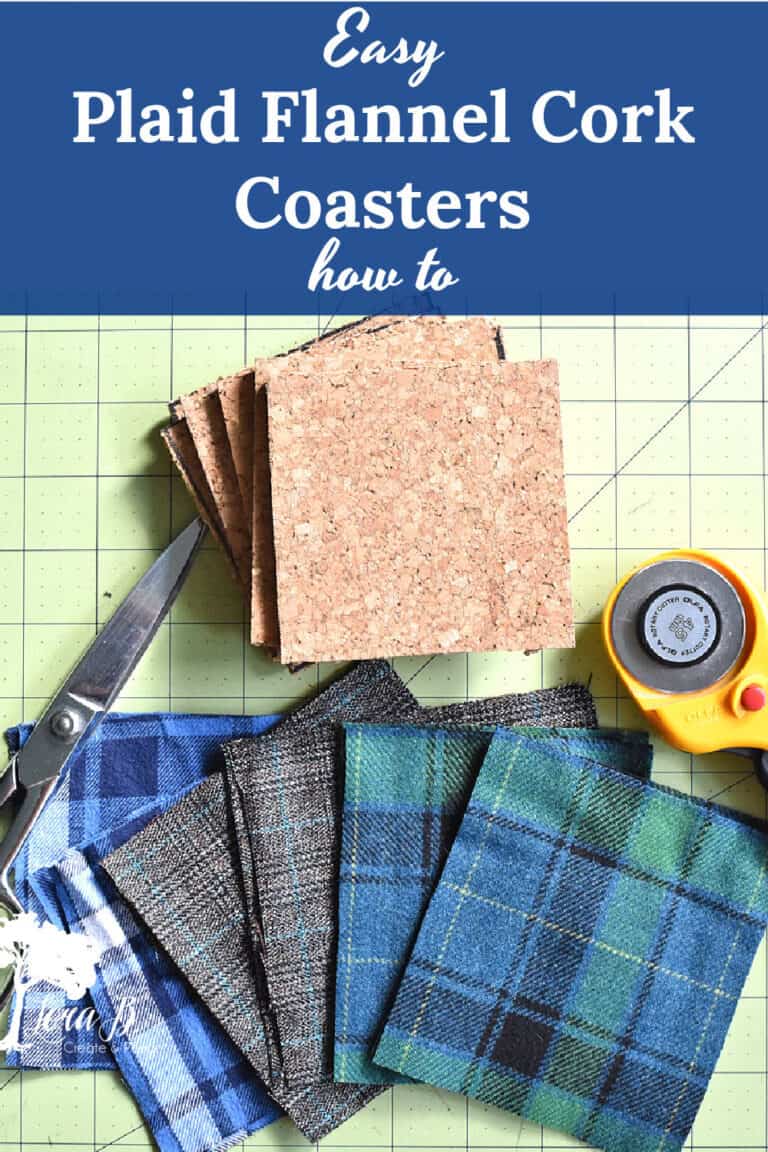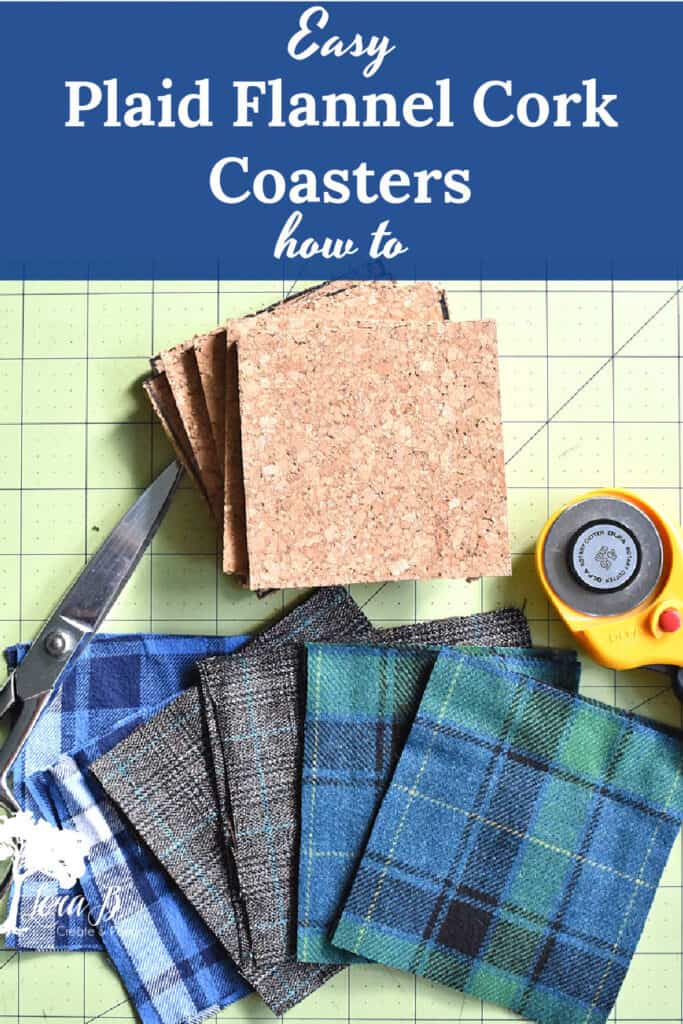 When the weather starts to cool, I get in the mood to pull out the flannel and jeans. And what's better than turning some of those old plaid flannel shirts into some fun, upcycled projects? Today I'm going to be making DIY Plaid Flannel Coasters from a new fun crafting book, Crafting with Flannel by Sarah Ramberg.
I'm joining my Thrifty Style Team friends today to bring you all kinds of inexpensive Fall home decorating ideas! Thanks to Julie at Redhead Can Decorate for hosting this group. I'll have all the rest of the great ideas & inspiration down below.
Crafting with Flannel Book
For your convenience, this post contains affiliate links. If you make a purchase, I may receive a commission. There is no additional cost to you. My full privacy policy is here
The Crafting with Flannel book is written by Sarah Ramberg, author and creator of the blog SadieSeasongoods. Sarah is one of the most creative and inventive bloggers I know. She is a true trash to treasure gal like me, and I'm always wowed at the ideas she comes up with for her thrifted finds; she can upcycle anything! Her amazing book is full of easy, fun flannel projects, perfect for gifting or your home. All you need to start is an old or thrifted shirt!
Get your own Crafting with Flannel book HERE.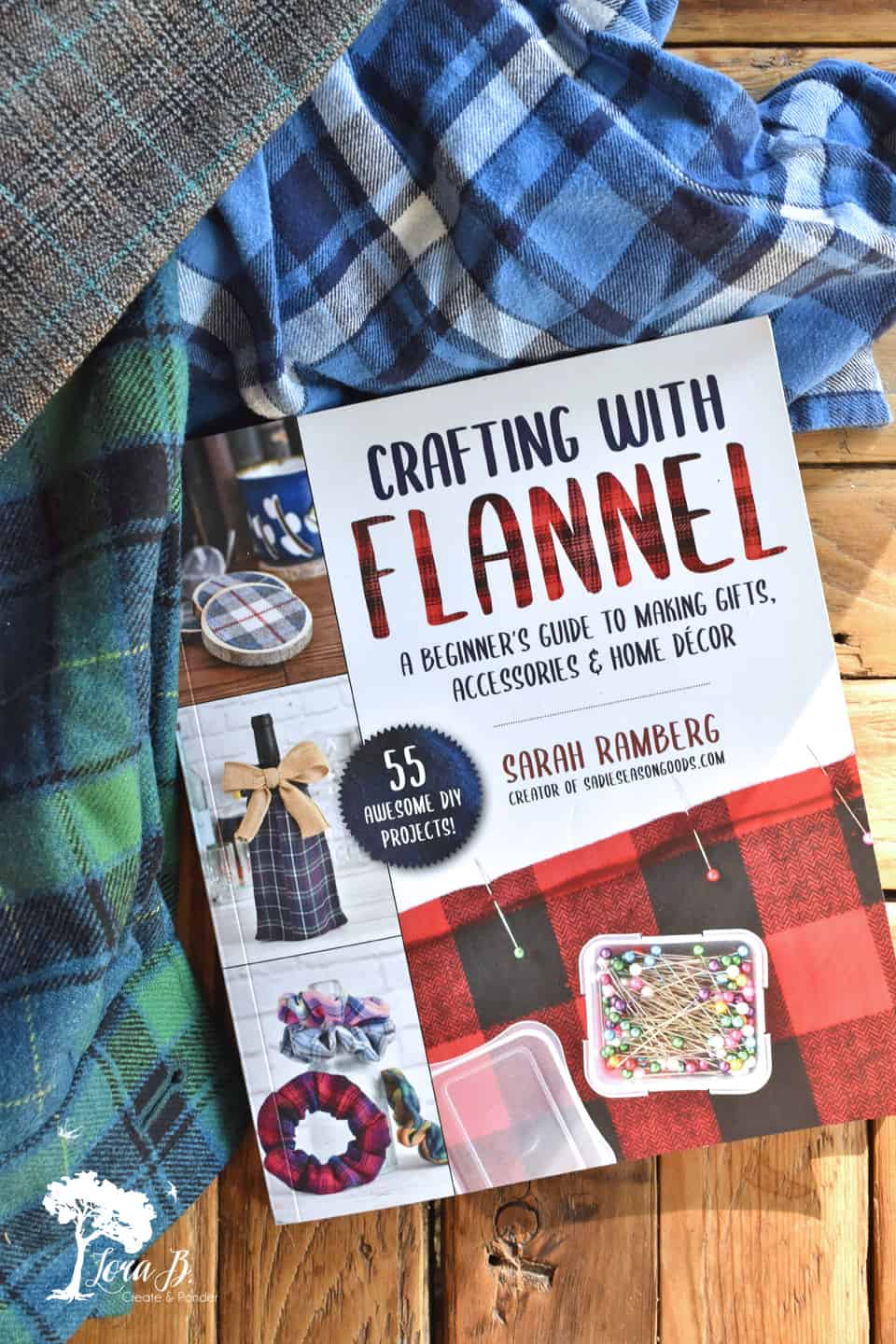 DIY Plaid Flannel Coasters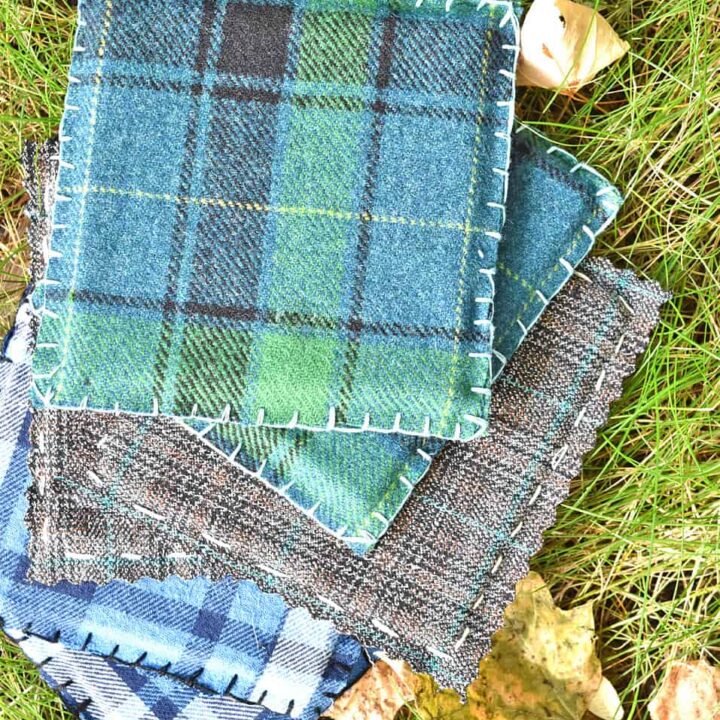 DIY Plaid Flannel Coasters
Total Time:
2 hours
2 minutes
DIY Plaid Flannel Coasters are easily made from a thrifted shirt and cork tiles. Here's the simple how to.
Materials
old plaid flannel shirt or fabric yardage
cork tiles
embroidery floss to coordinate
Tools
fabric scissors and pinking shears or
rotary cutter with pinking shears blade
cutting mat
spray adhesive for multi surface
embroidery needle
Instructions
Cut cork tiles into desired coaster size. 4" square works well.
Cut fabric 1" larger than cork coasters. Pay attention to plaid fabric pattern to line up what part of design you desire.
Use spray adhesive on cork square and attach 1 piece of fabric. Press down. Turn over and do the same with the other piece of fabric, sandwiching the cork in between. Follow dry time directions on bottle.
Divide a length of embroidery floss in 1/2 and stitch around, close to the cork edge. Use any stitch you like.
Trim extra fabric off edge with pinking shear or rotary pinking blade.
Notes
The book shows a chain stitch and a running stitch around coasters with a pinking shear edge.
I used a blanket stitch for 4 of my coasters edges. There was only a small margin of fabric around the cork. The blanket stitch was a nice finishing edge also.
Great way to brush up on your embroidery skills!
Recommended Products
As an Amazon Associate and member of other affiliate programs, I earn from qualifying purchases.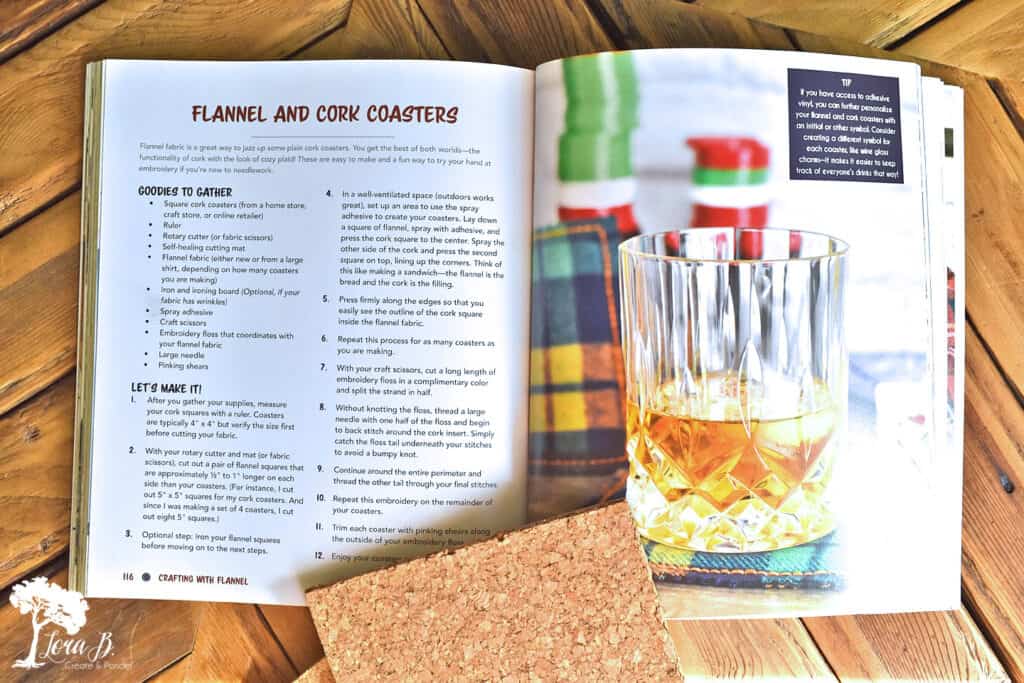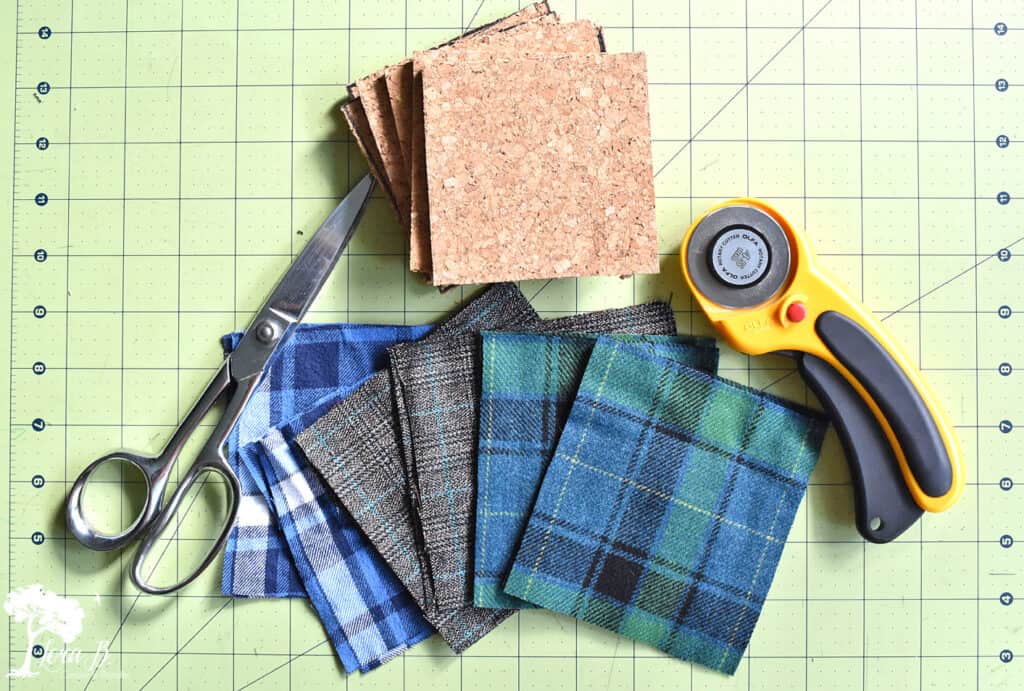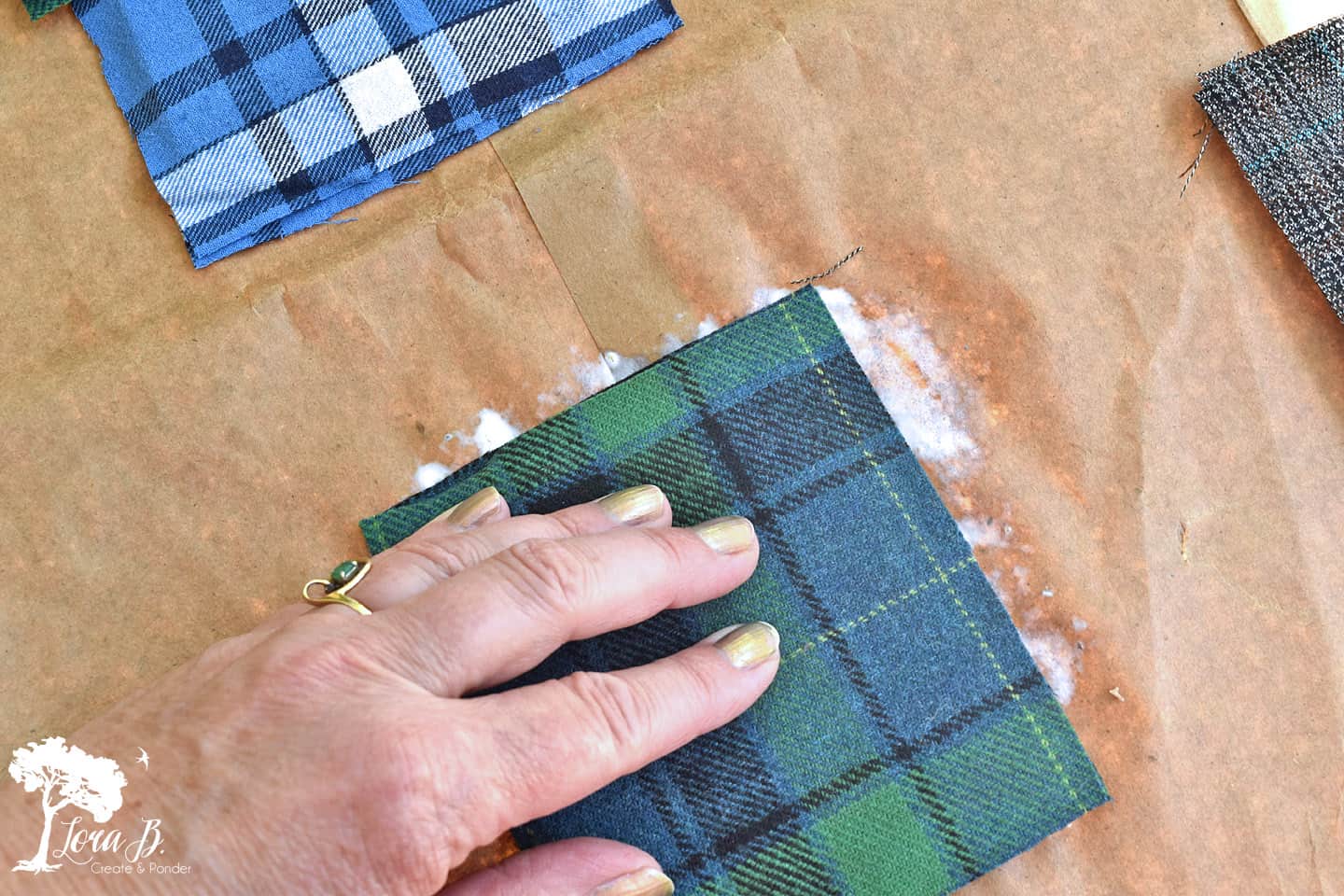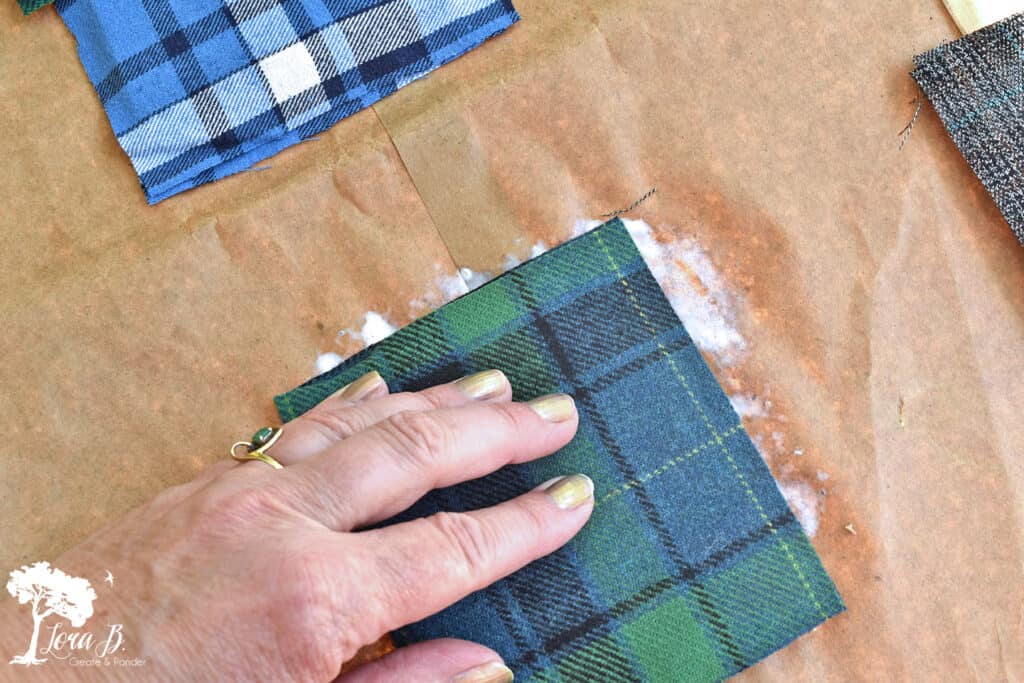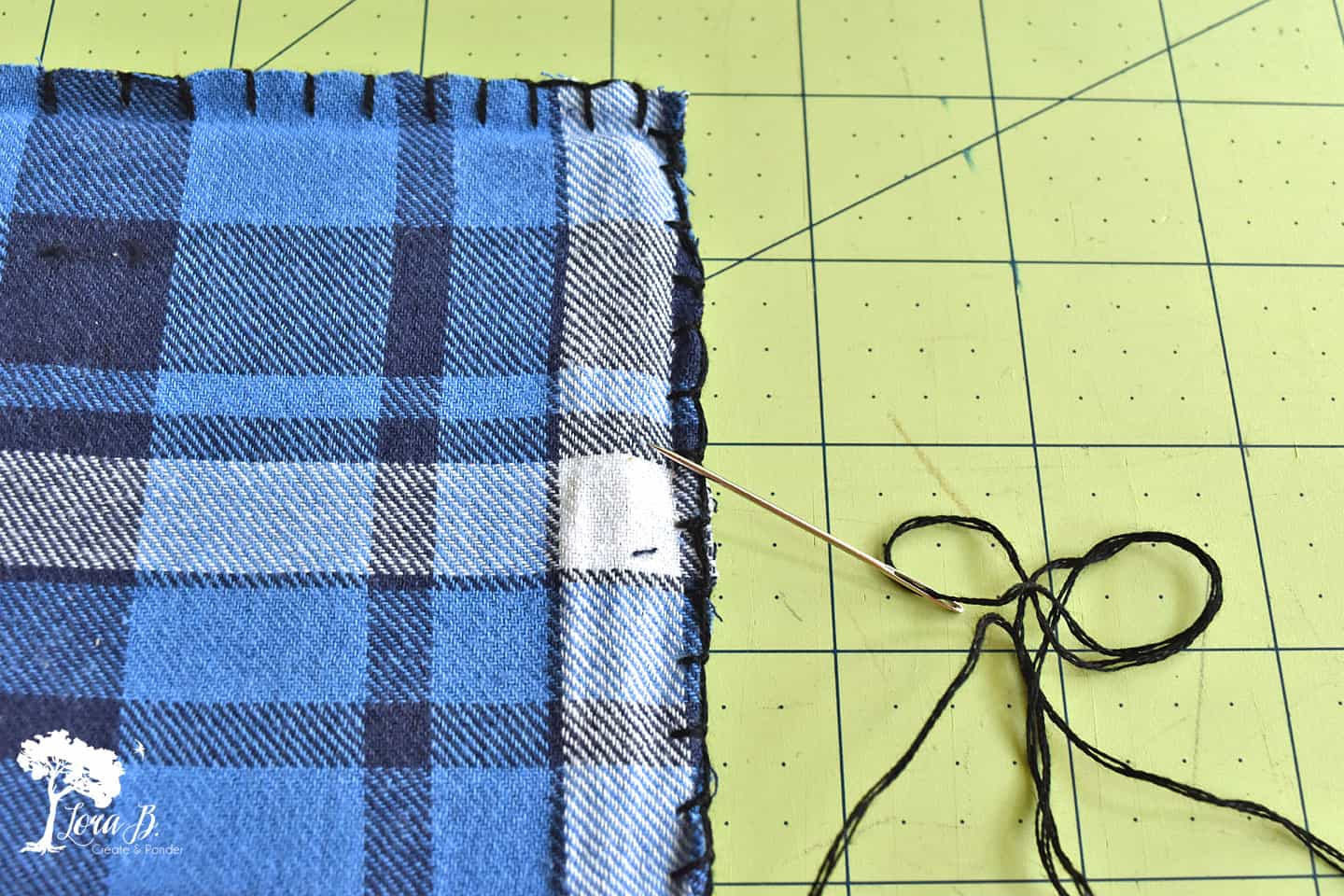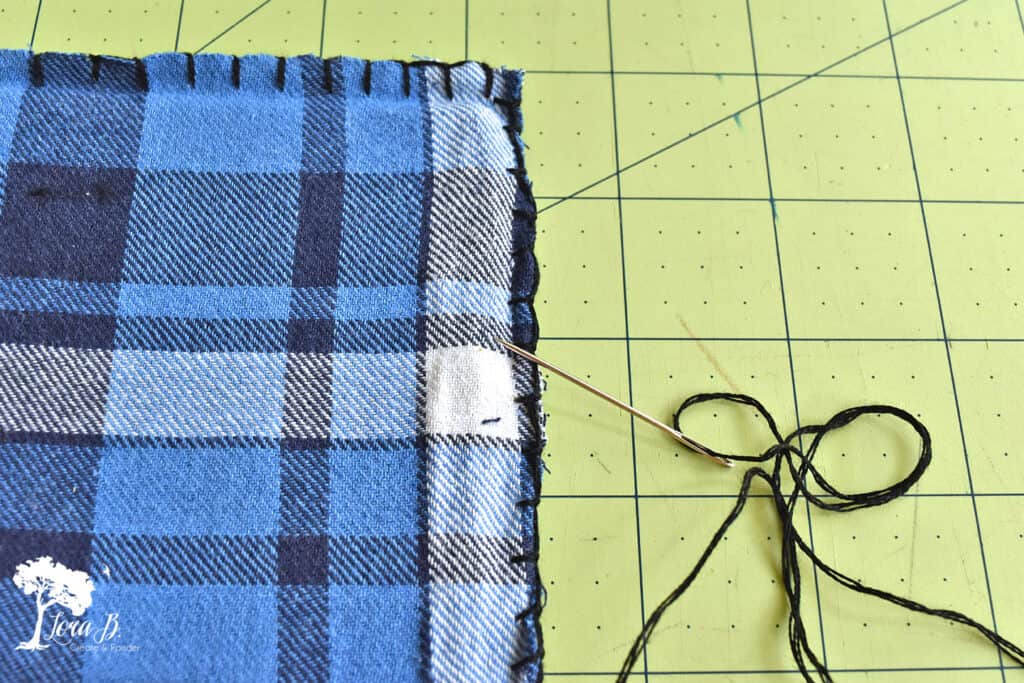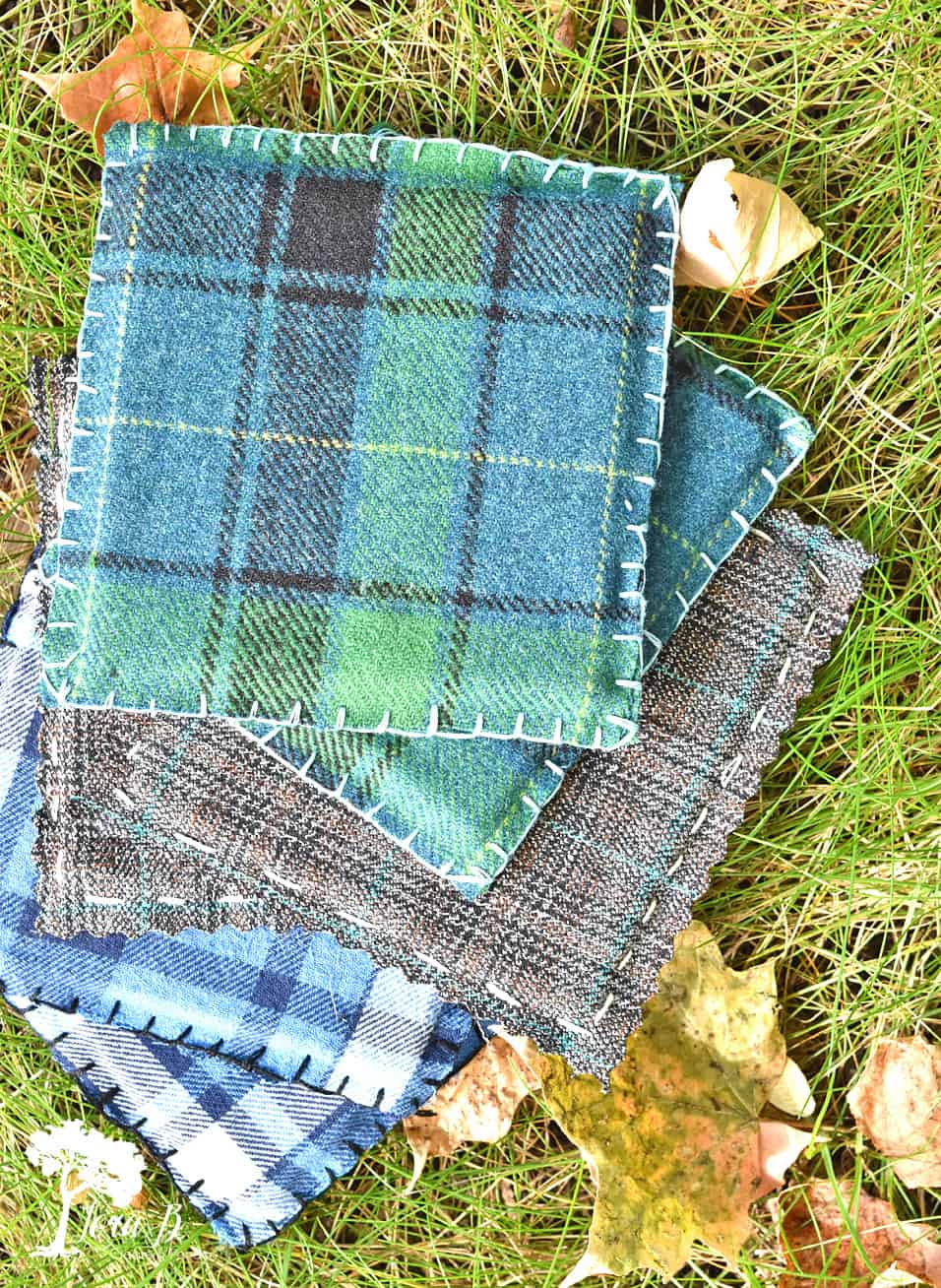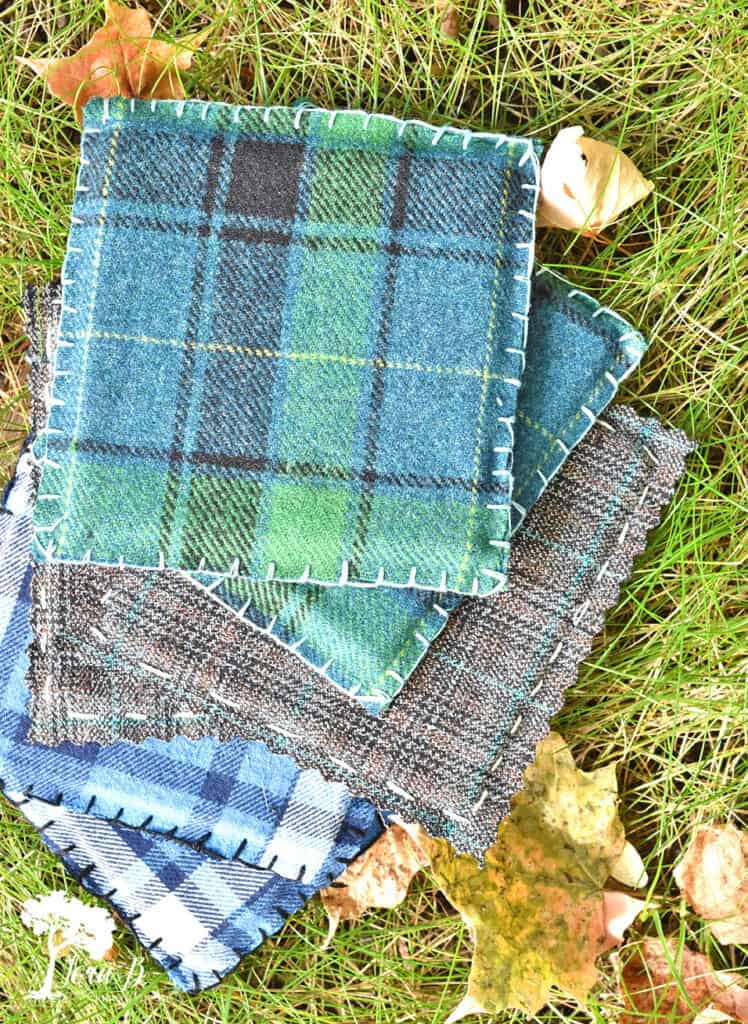 Think I definitely need to practice a little more on my embroidery stitches; I was a little rusty on the blanket stitch!
But these cork flannel coasters were so easy and fun to make, and a great way to use some old plaid shirts! I did prefer the feel of the wool plaid better…of course, it was an old Pendleton jacket.
Crafting with Flannel is a great book, full of easy crafts to make for yourself, or for gifting! I think Sarah knocked it out of the park with this handy book. What a fun way to celebrate flannel!
Hope you enjoyed this DIY Plaid Flannel Coasters how to. I'm excited to see what the rest of my Thrifty Style Team friends came up with for Fall home decor ideas!
Pin, share, and enjoy the rest of the inspiration!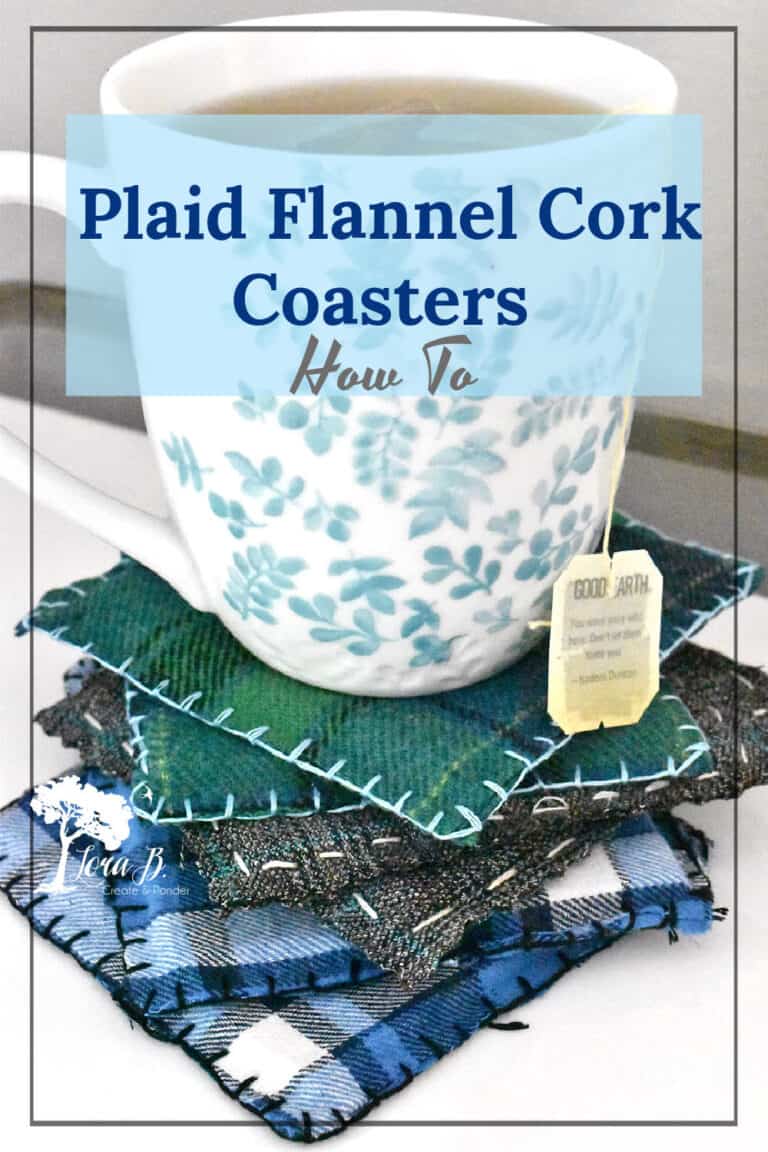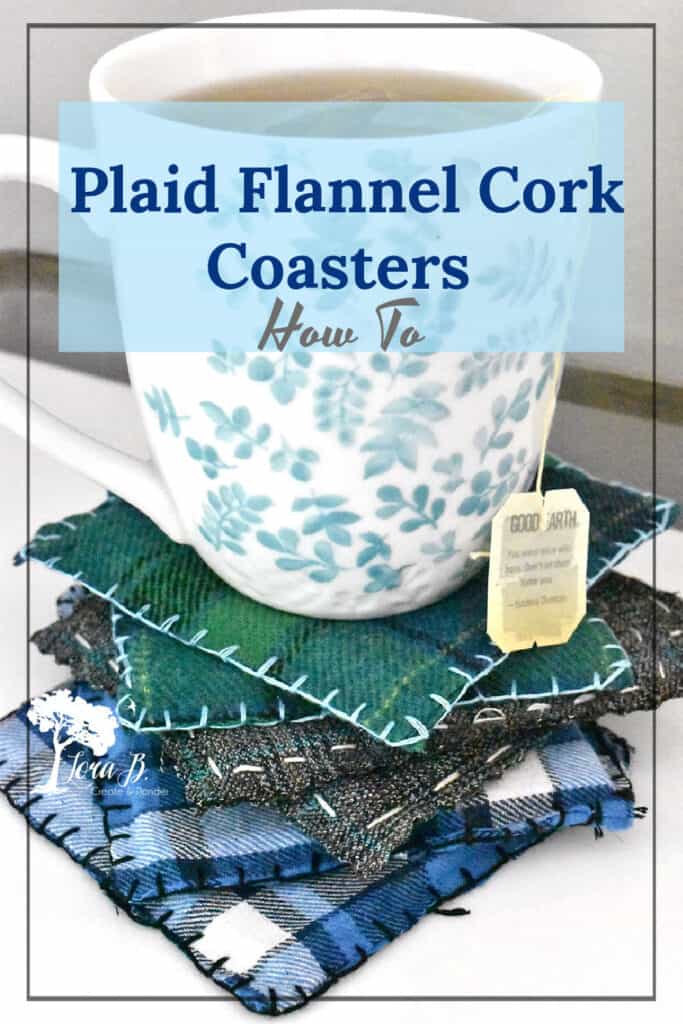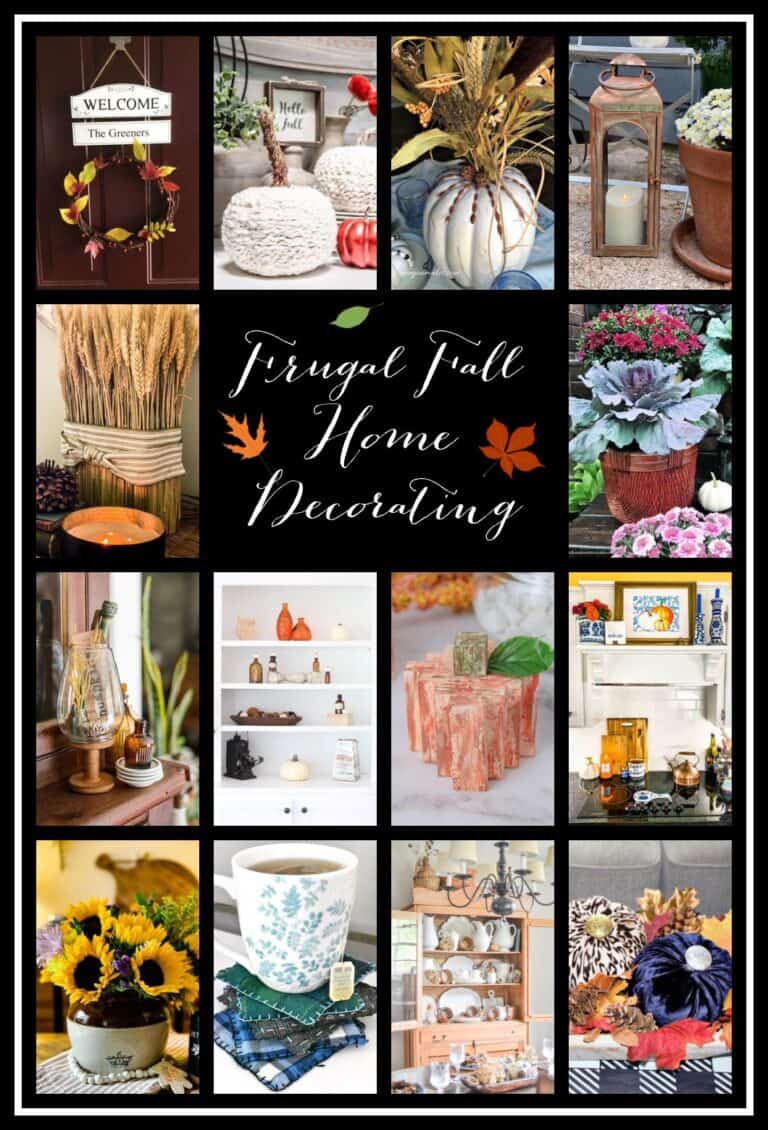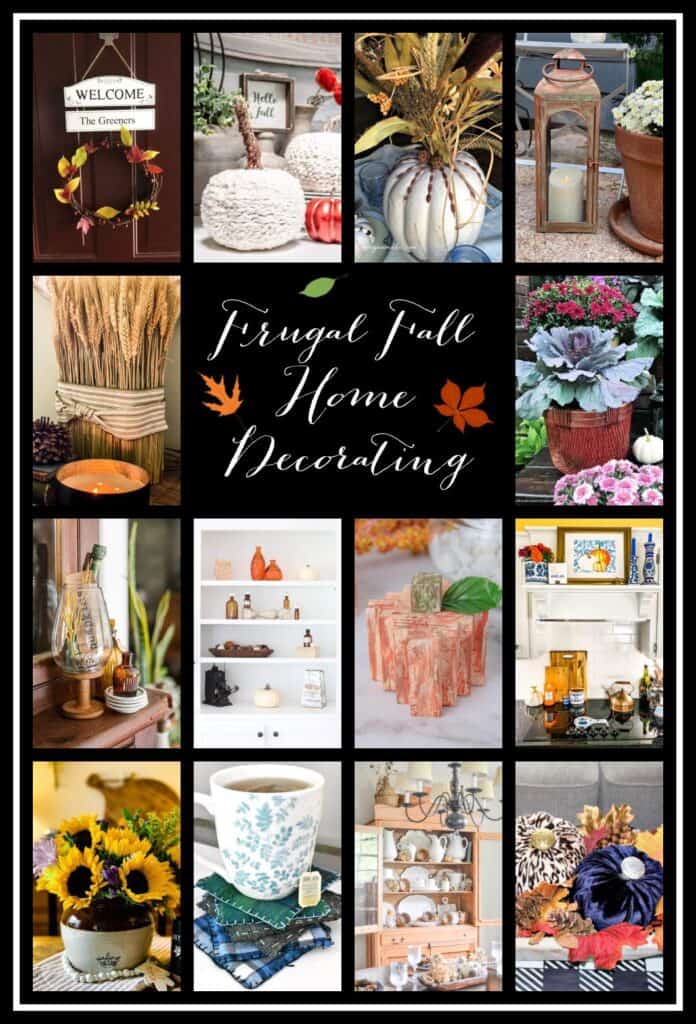 Redhead Can Decorate, "3 Thrifty Fall Planter Cover Ideas"
DIY Beautify, "Easy Crochet Chain Sweater Pumpkins"
2 Bees in a Pod, "Fall Living Room with Thrifted Decor"
Postcards from the Ridge, "Decorating Ideas That Will Make Your Wallet Happy"
The How to Home, "Vintage Bean Pot Vase filled with a Sunflower Bouquet"
The Tattered Pew, "How To Quickly Get The Look of Aged Copper"
Sweet Pea, "Dollar Tree Tumbling Tower Block Pumpkins"
Meeghan Makes, "How To Make a Faux Pumpkin Centerpiece"
I Should Be Mopping the Floor, "White and Blue Fall Decor in the Kitchen"
Our Crafty Mom, "Dollar Store Pumpkin Makeover With Velvet"
Chas' Crazy Creations, "Fall Nature Decorating An Easy How To Guide"
Cottage on Bunker Hill, "Dried Wheat Centerpiece"
VinYet Etc, "DIY Fall Cloche With Thrifted Finds"

Sharing at these lovely parties: