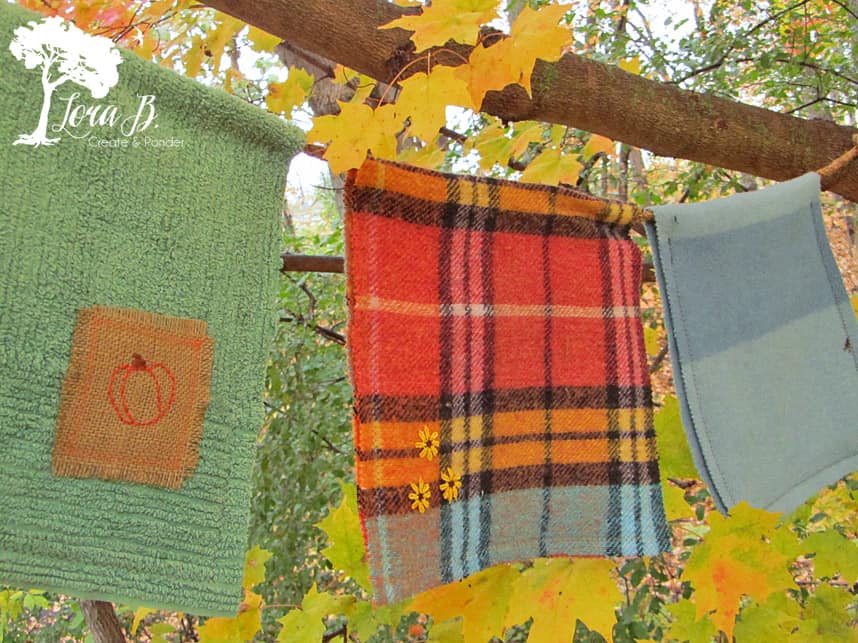 Less-than-perfect blankets seem to call to me like orphans seeking a home. I find them at church sales ("For the Love and Comfort of Church Sales"),  thrift stores, and alongside the road ("Curbside Junking Adventures and Tips"). It seems a shame to throw away a perfectly beautiful, warm blanket just because it has a couple stains or a few moth holes. Guess my big stack of orphaned blankets needing a new purpose was what birthed this Wool Blanket Bunting, perfect for the cooler days of fall!
I have to admit these photos were taken a few years ago, when I whipped up quite a few of these for my former store. Our leaves are not this colorful and beautiful yet! But I've been amassing some fall items to decorate my porch and was thinking I should whip up some of these cuties to drape under my overhang.
I'll go over the easy steps I took to create these, so you can cut up some old blankets, too! Or keep an eye out for some at the next sale you go to;)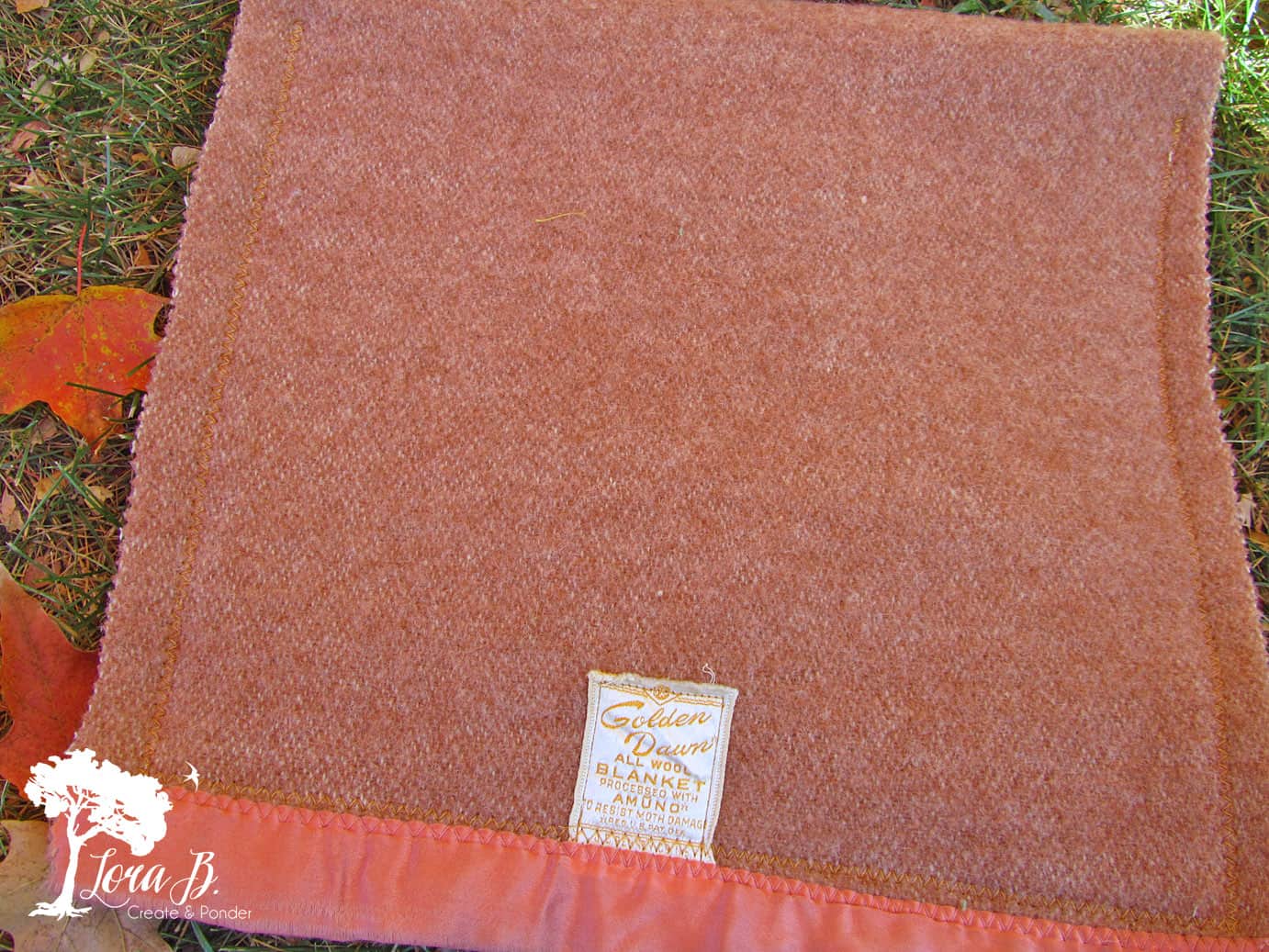 Cut your blankets into 12″x 24″ rectangles, leaving fringe, satin edges or vintage tags intact for character. Pinking shears can be used for extra charm. Luckily, wool blankets won't fray, which makes this project even easier.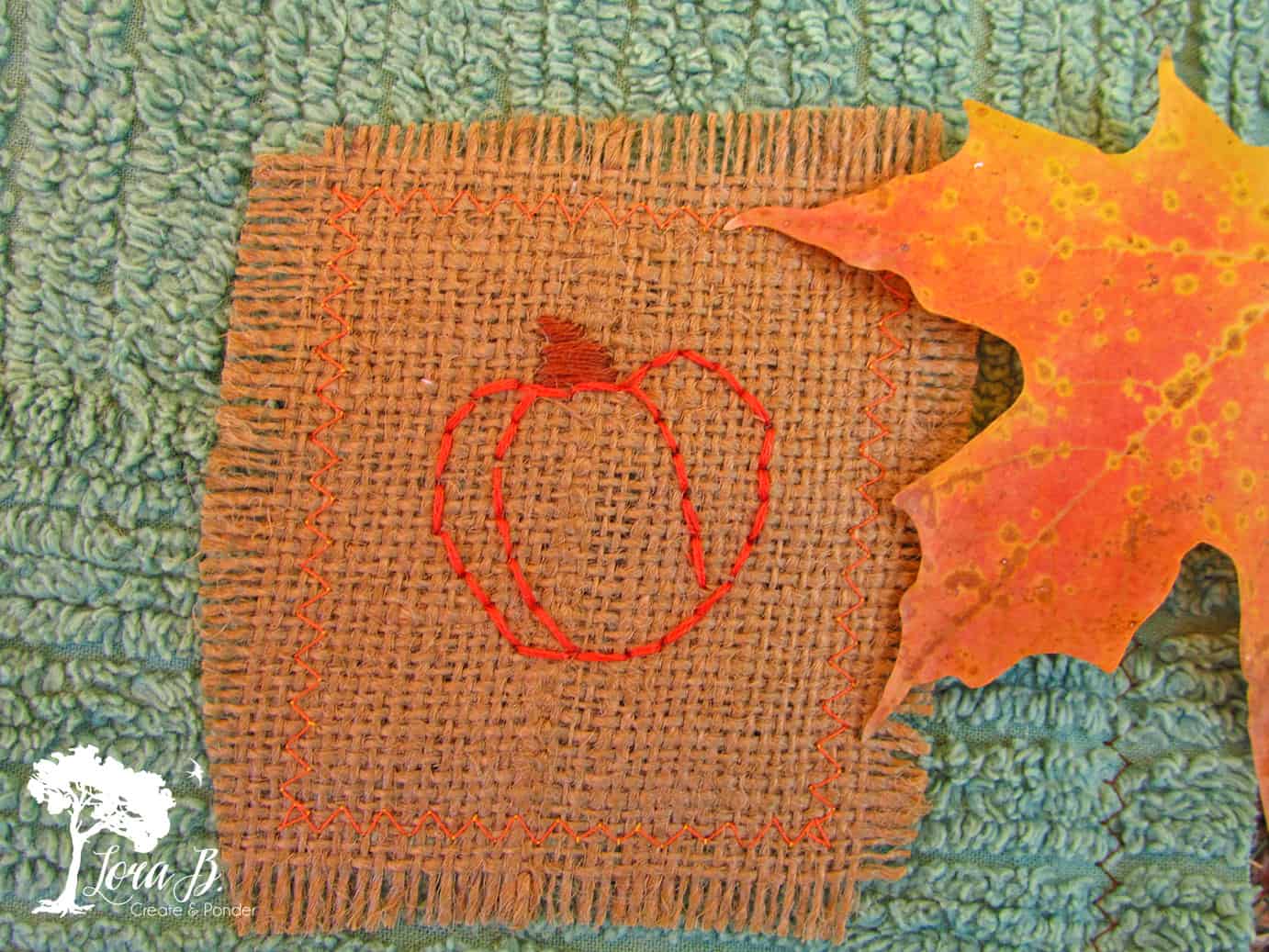 Add any extra embellishments you'd like. I needlepointed a simple pumpkin onto a square of burlap and stitched it onto the corner of a green chenille with an orange zigzag stitch.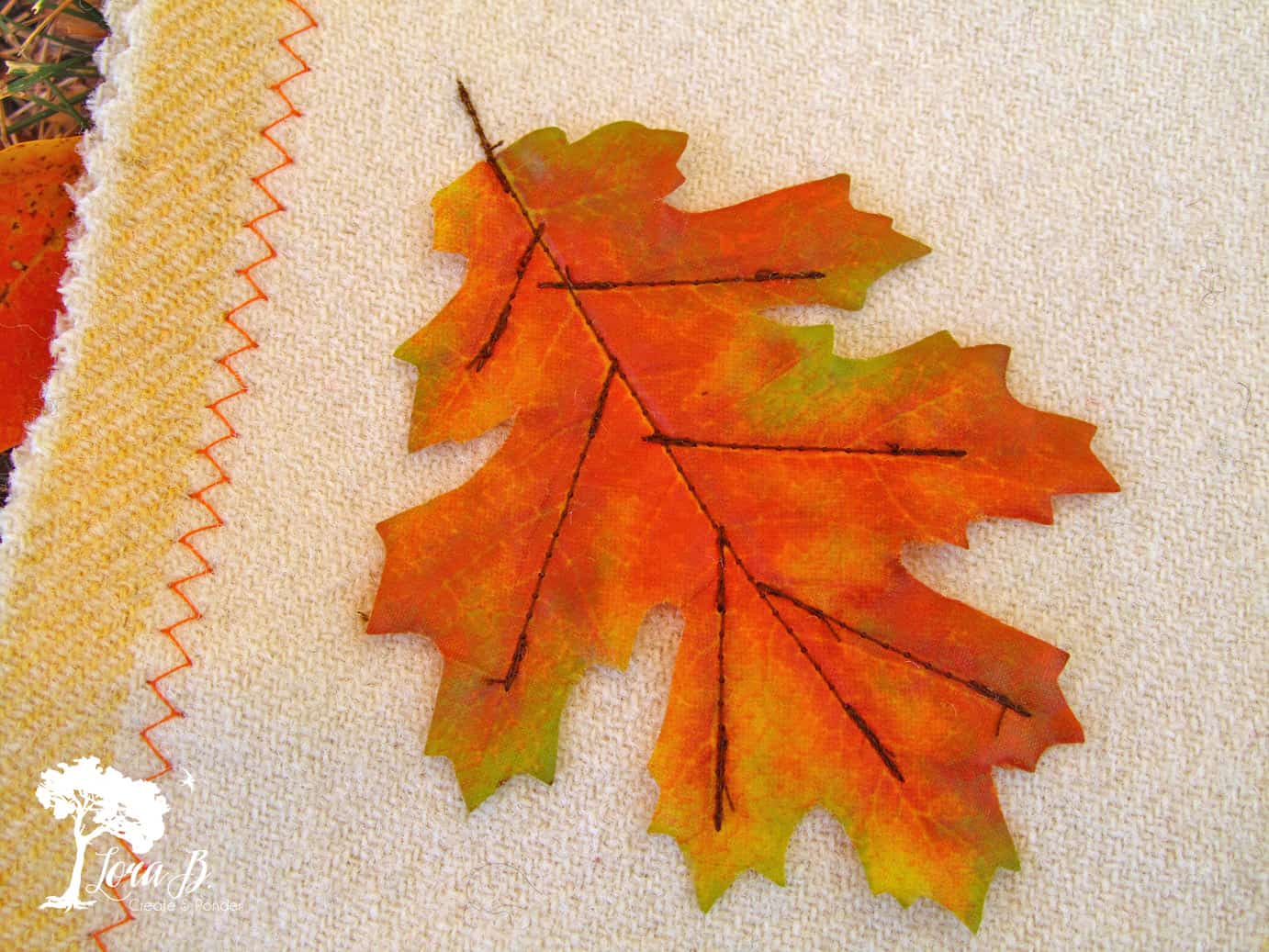 I also ripped off the plastic veining from a silk leaf and machine-stitched some brown thread instead.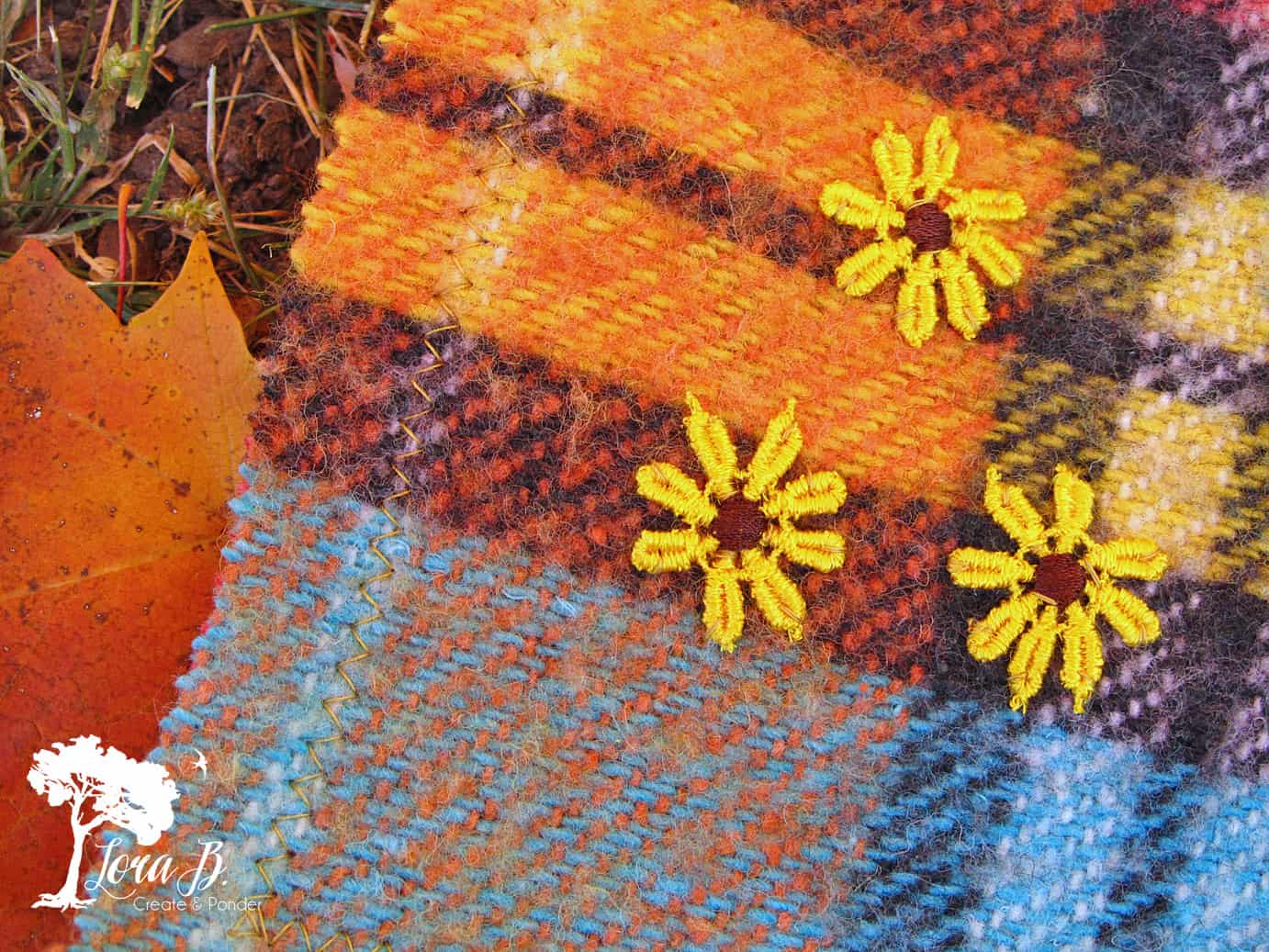 I found some sunflower embellishments in my stash, cut them apart and hand-stitched them to the plaid blanket square.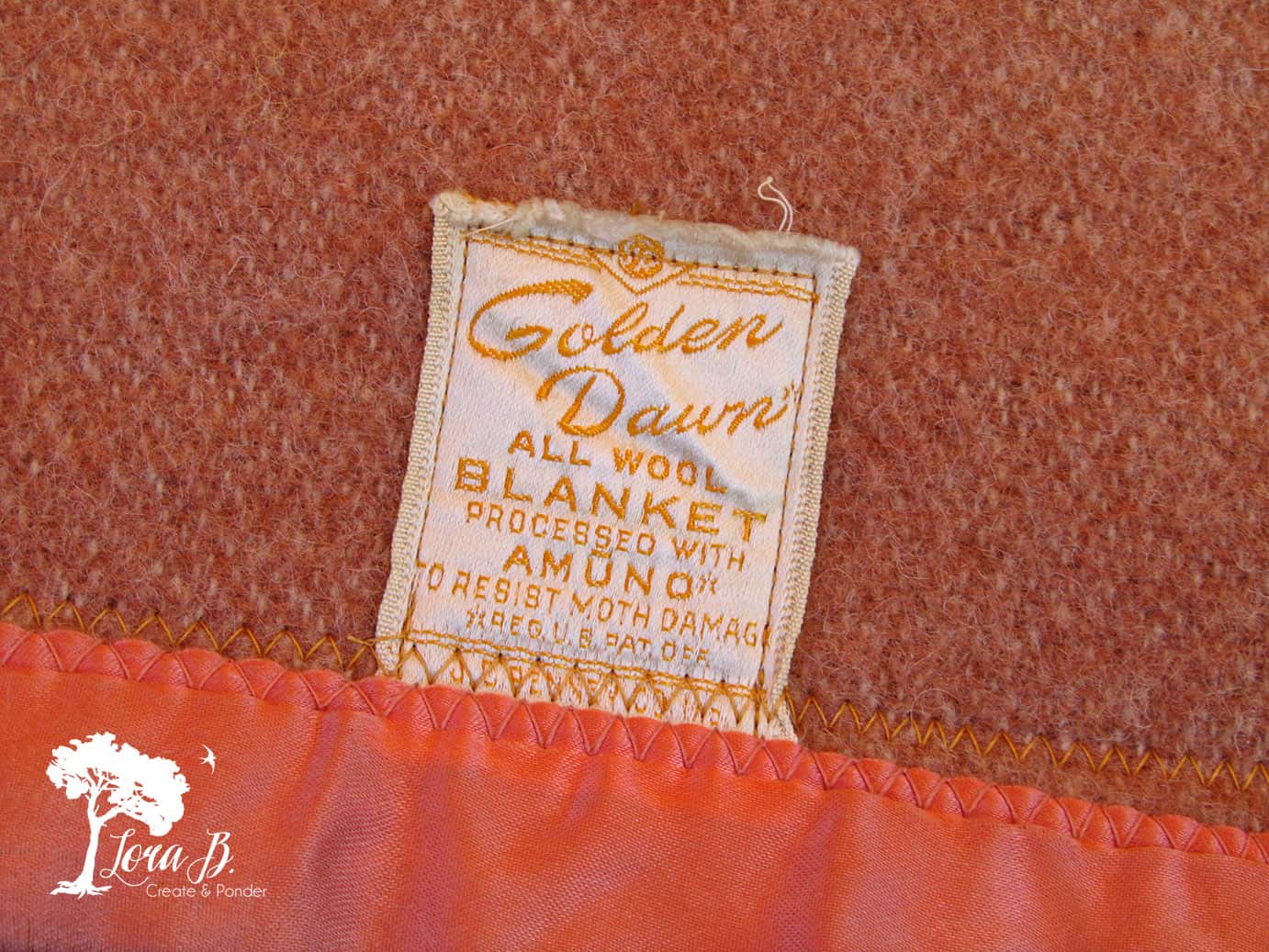 Keep vintage tags intact or relocate them for added charm.
Some blankets may have their own visual interest such as stripes, etc.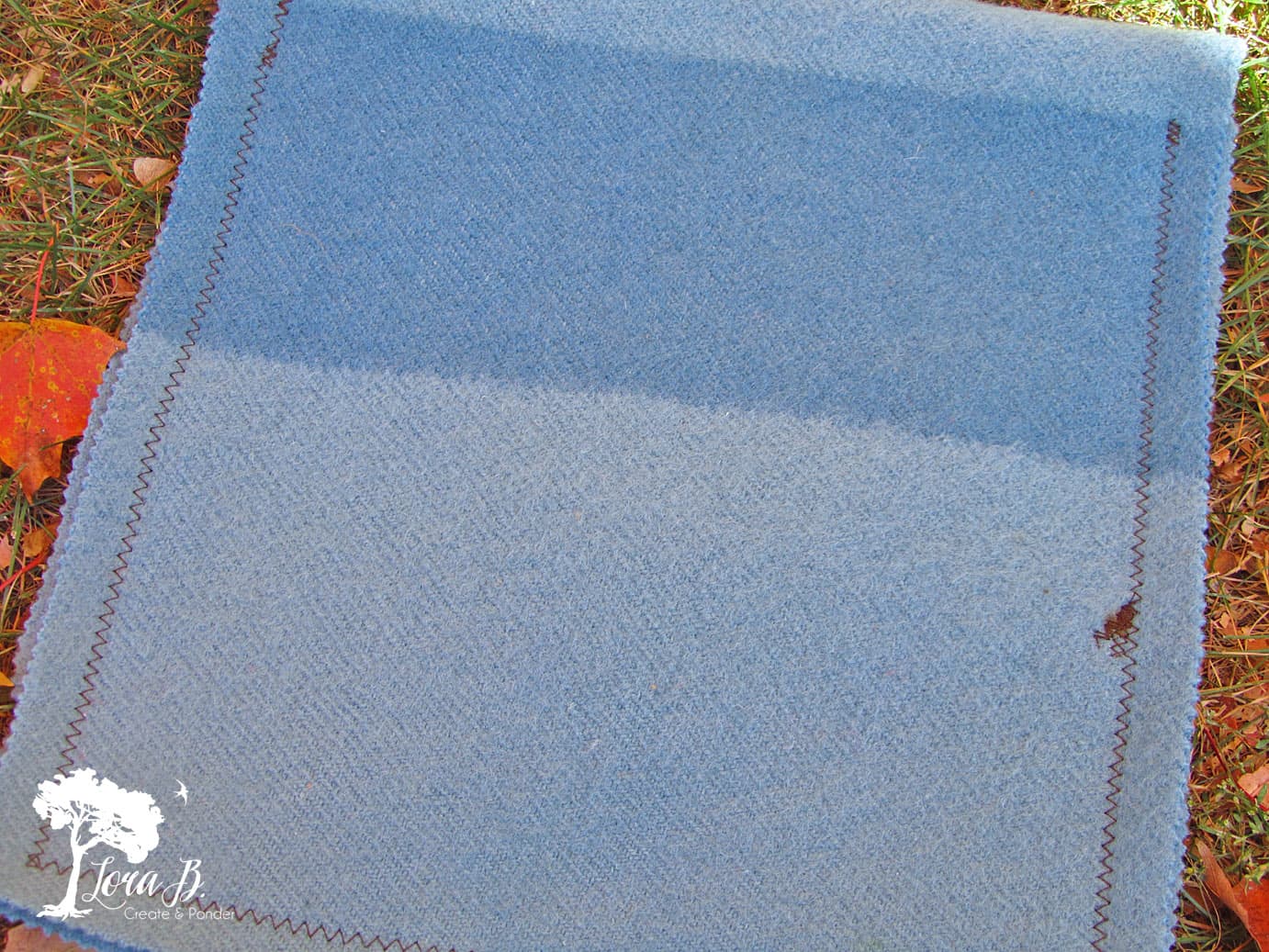 When you have all your embellishments done, fold over your rectangle with the right sides out. Pin around the three sides to be sewn. Leaving a 1″ gap at the top of the folded edge, sew around the 3 sides using a zig-zag stitch with a 1/2″ seam allowance.
When all your squares are sewn, pull/push sisal rope through the opening at the top. If you need, wrap a piece of masking tape around the end to create a point and to hinder fraying.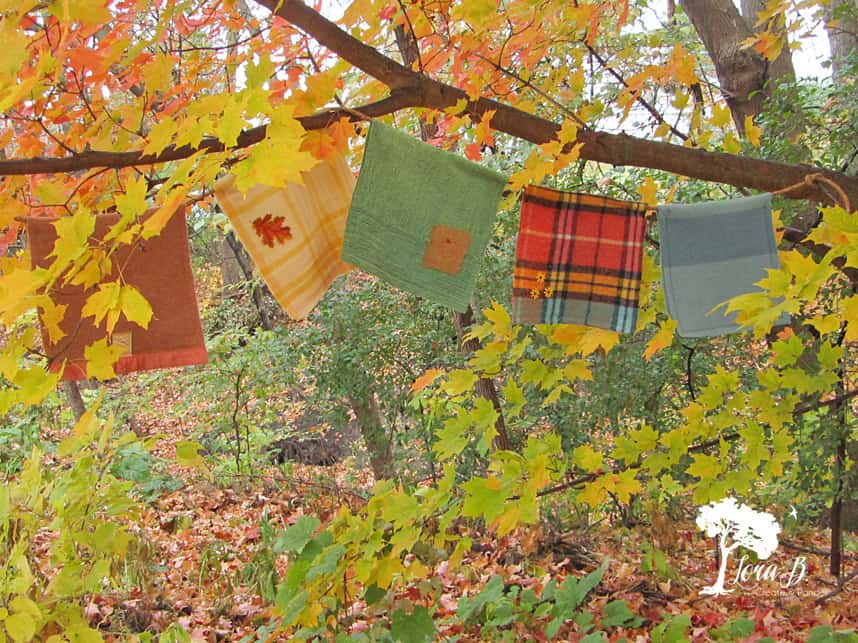 Place 5 or 6 squares on each length, leaving 1-2 inches between for flexibility.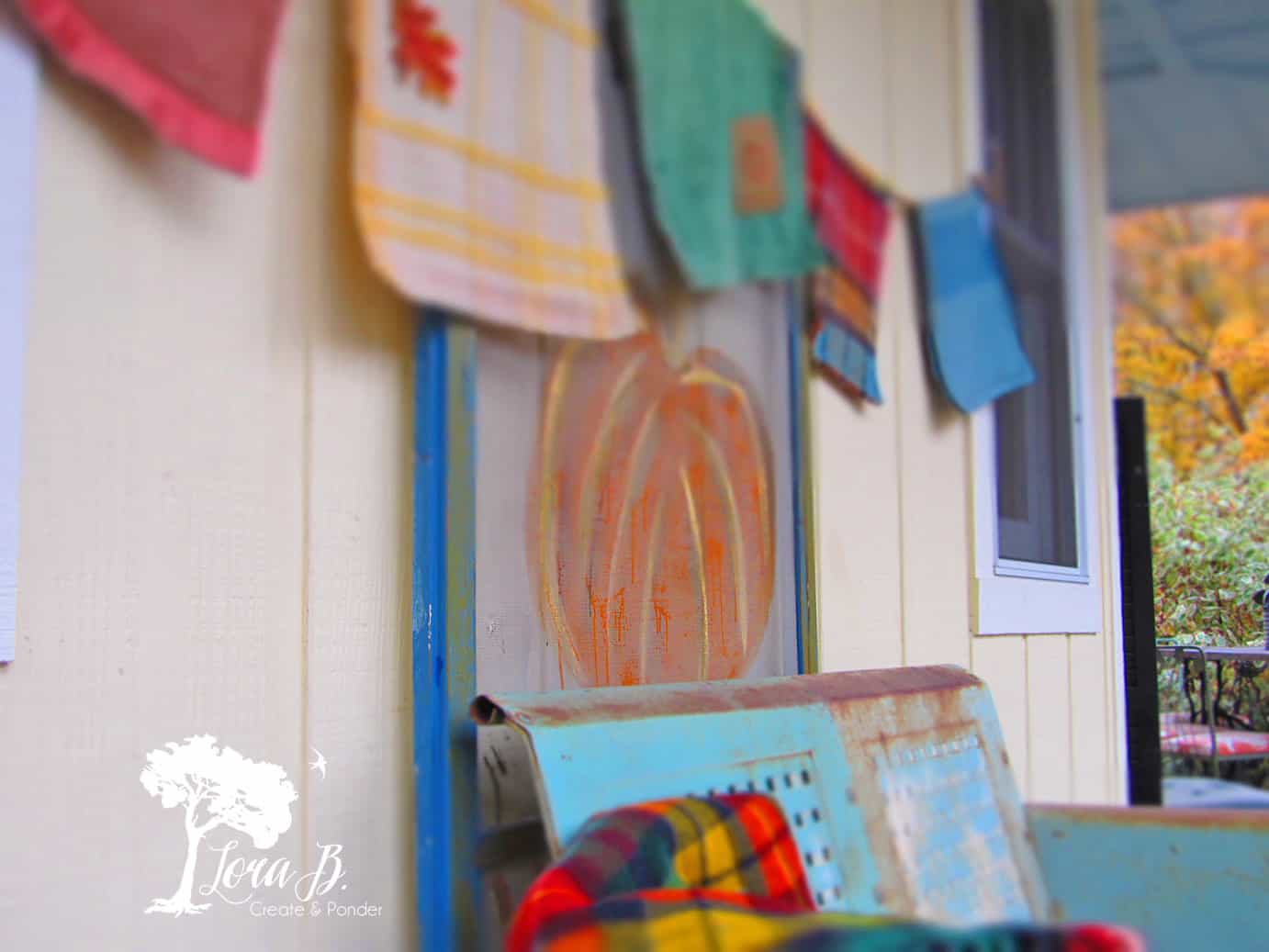 These are so fun to decorate under a covered porch, or even add a festive touch to a harvest party! A great way to still enjoy those less-than-perfect pretty, vintage blankets. Whip up some Wool Blanket Bunting to enjoy for your fall or winter decorating!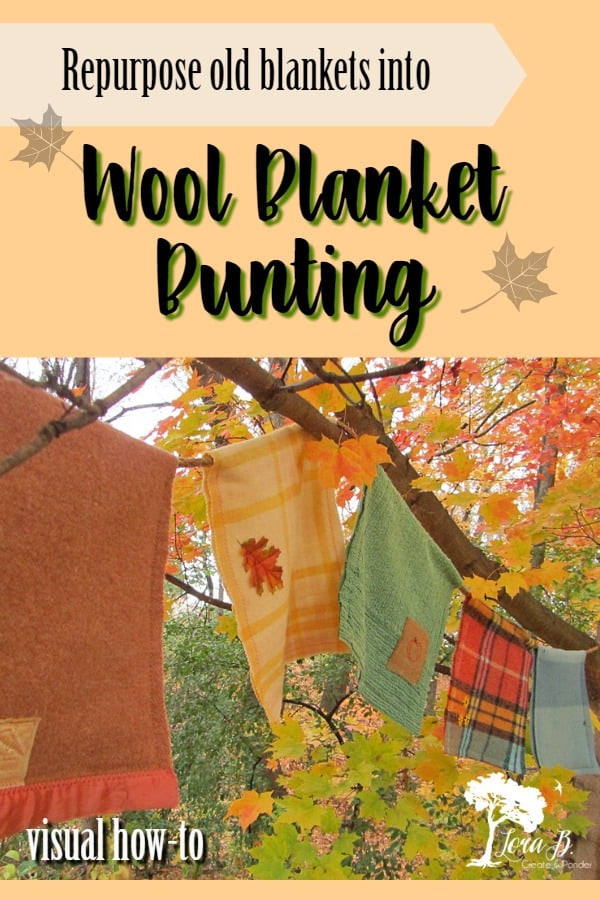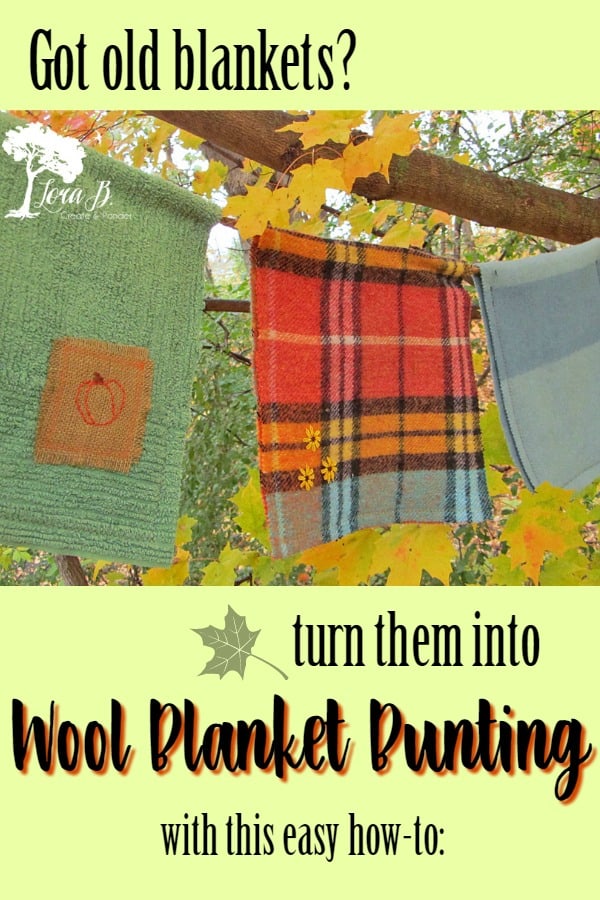 Sharing at these lovely parties: