Winter Decorating Ideas to Enjoy Your Home All Season
Here are decorating ideas to enjoy your home during the winter months.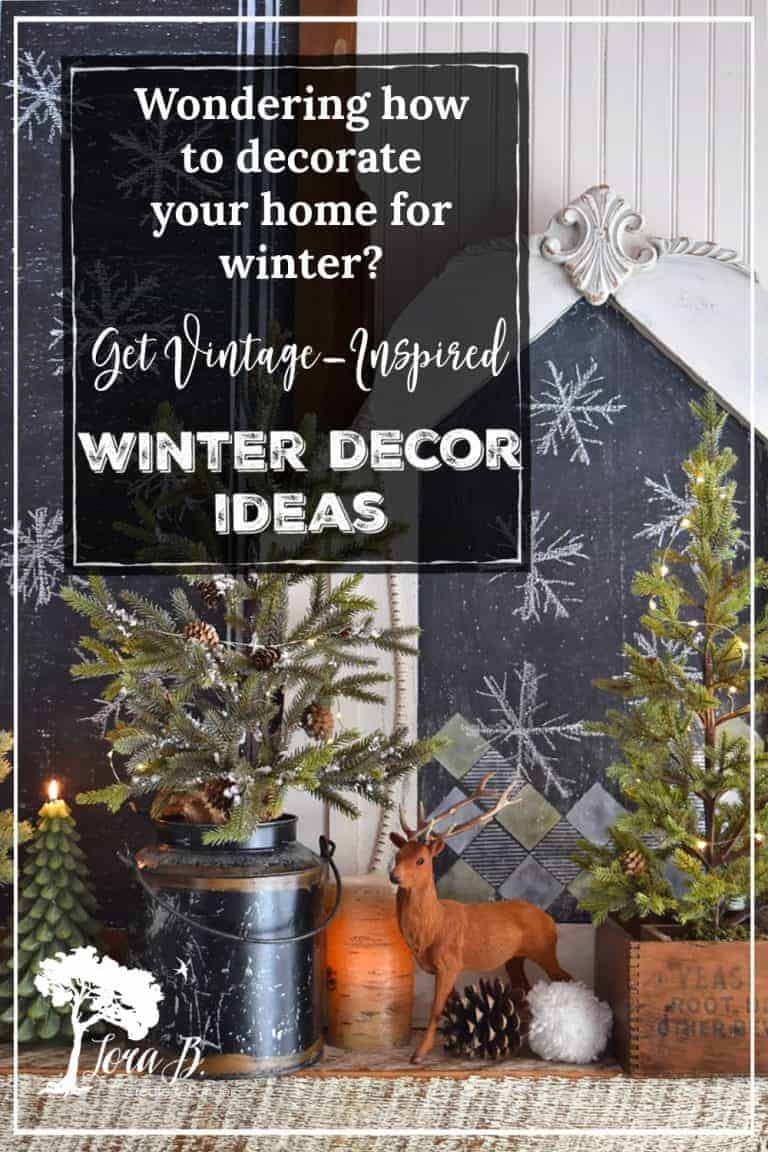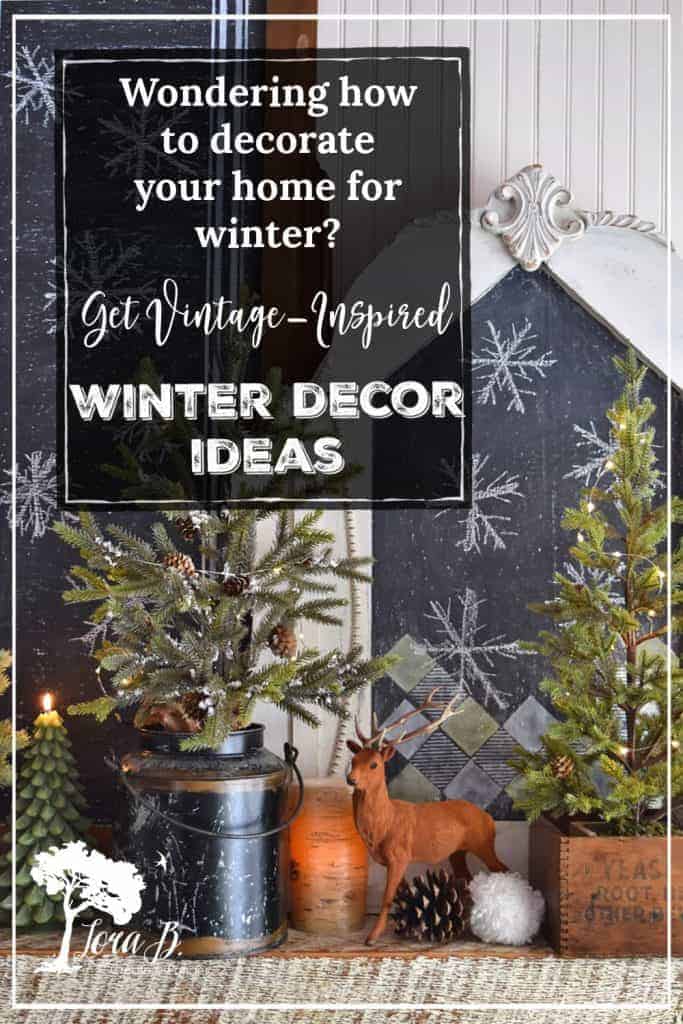 Ever wonder how to decorate your house in January? Your home doesn't have to be boring during the dark, cold winter months, it can be welcoming and cozy. Here are some after-Christmas decorating ideas to keep your home welcoming for yourself and your family. Winter Decorating Ideas to Enjoy Your Home All Season will help you endure until Spring!
Winter Decorating Ideas to Enjoy Your Home All Season
For your convenience, this post contains affiliate links. If you make a purchase, I may receive a commission. There is no additional cost to you. My full privacy policy is here. 
Decorate Your Home with Architecture and Texture
Here's a list to get you started on what decorations you should pull out for winter. Accessories you may have already, plus textures that will keep it all interesting and beautiful!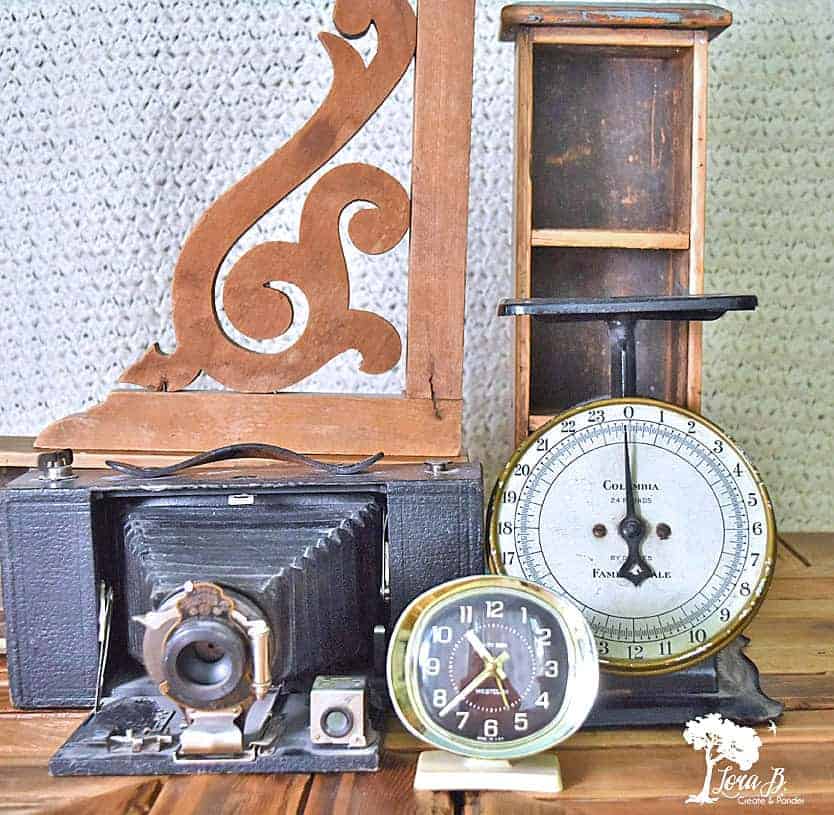 Create a Cozy Reading Nook
Winter is also the perfect time to create a cozy reading nook in your home somewhere! Here are some ideas to get you started. (this post was an autumn version; just transpose it to winter)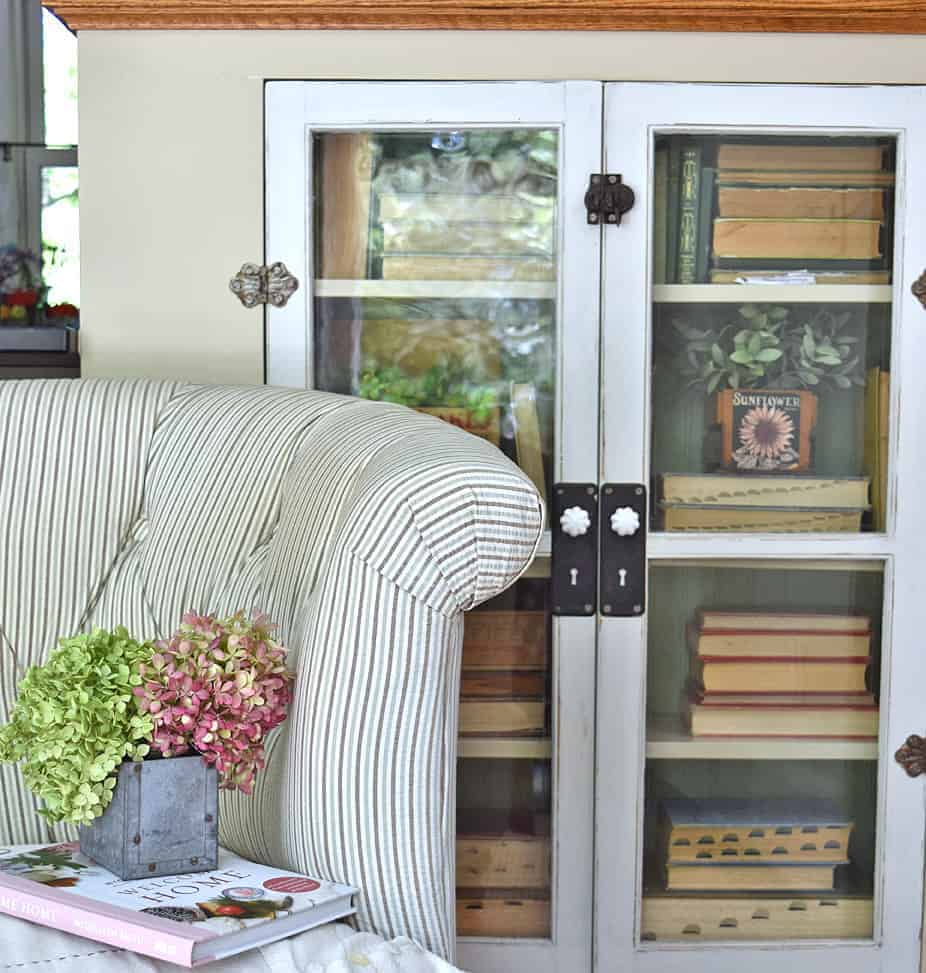 Start With Your Mantle (or something similar)
My winter decor usually starts with the mantel, so we can enjoy cozy nights by the fire. If you don't have a mantel, use a long buffet or the top of a piano to create an inspiring winter vignette. Need some mantel inspiration? Check out: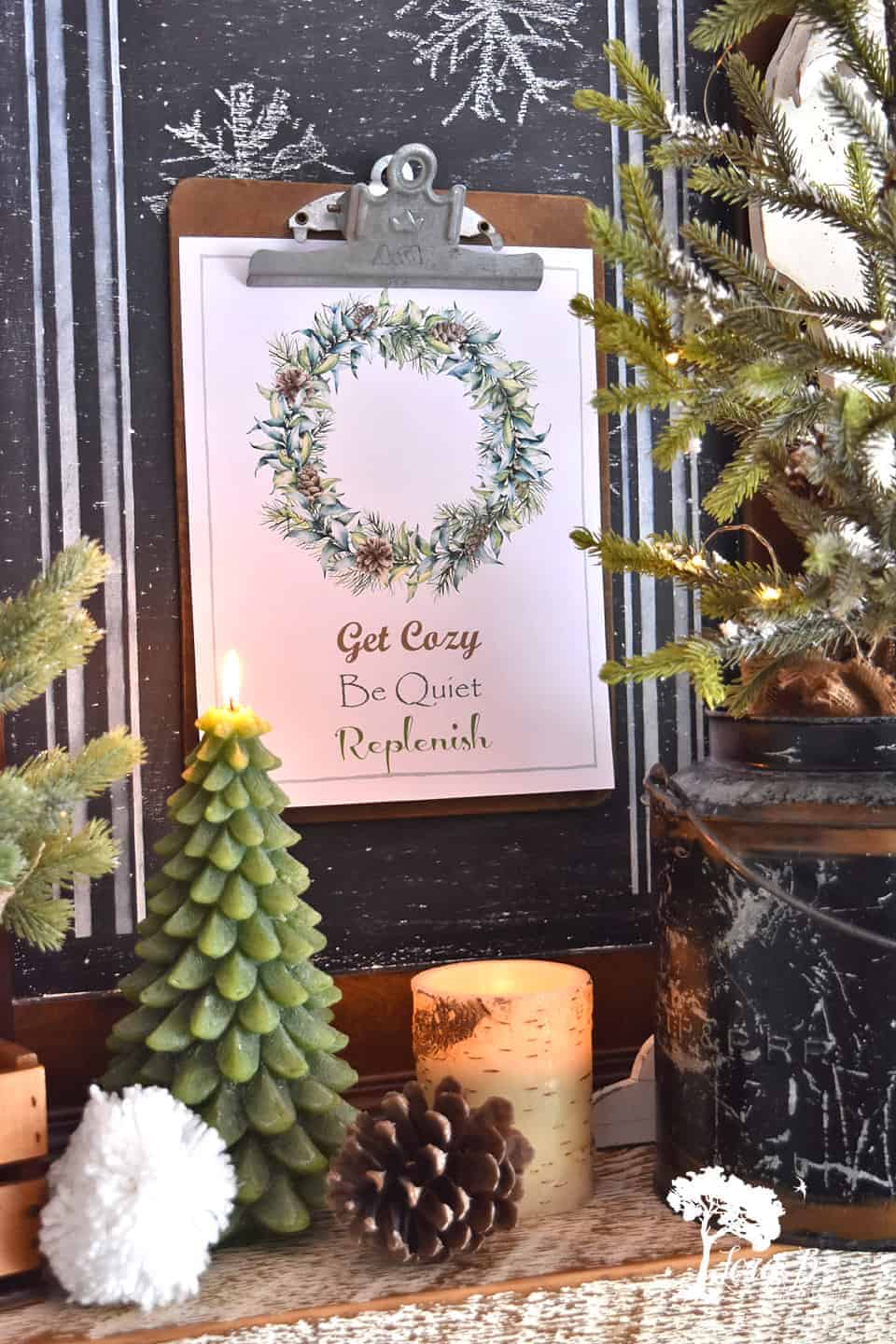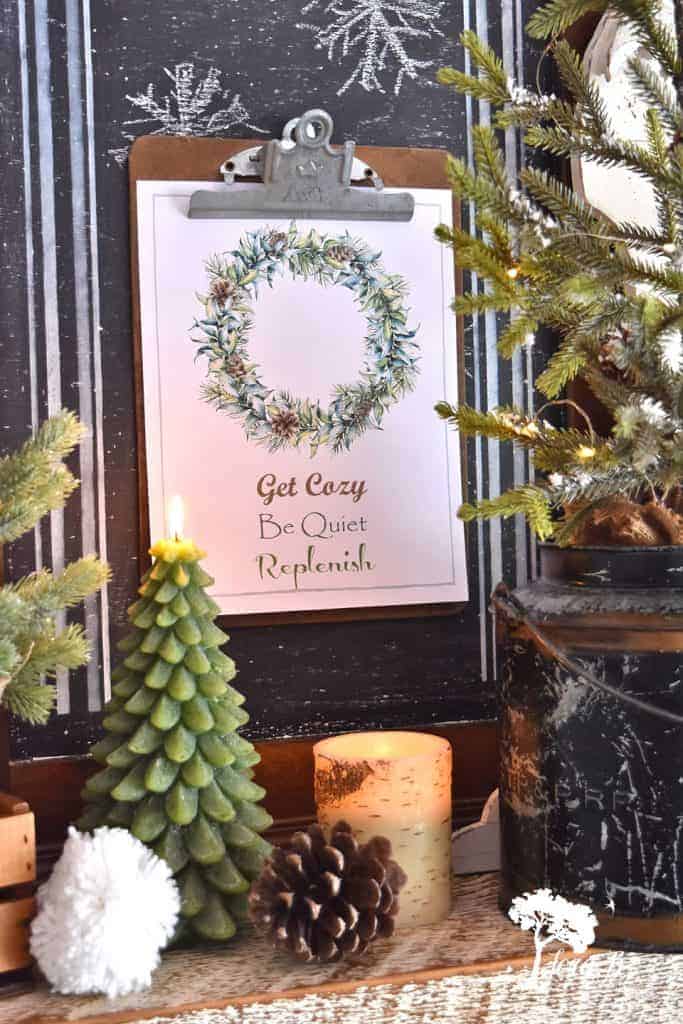 Incorporate Yarn into Your Winter Decor
For cozy texture, bring yarny textures into your home. Scarfs, mittens and hats can be used as accents for runners or tucked into your vignettes. You can also make simple "snowballs" by wrapping yarn around styrofoam balls. Tuck them here and there, or mass them into a vintage toolbox or bowl. A string of battery-powered fairy lights will top it off perfectly.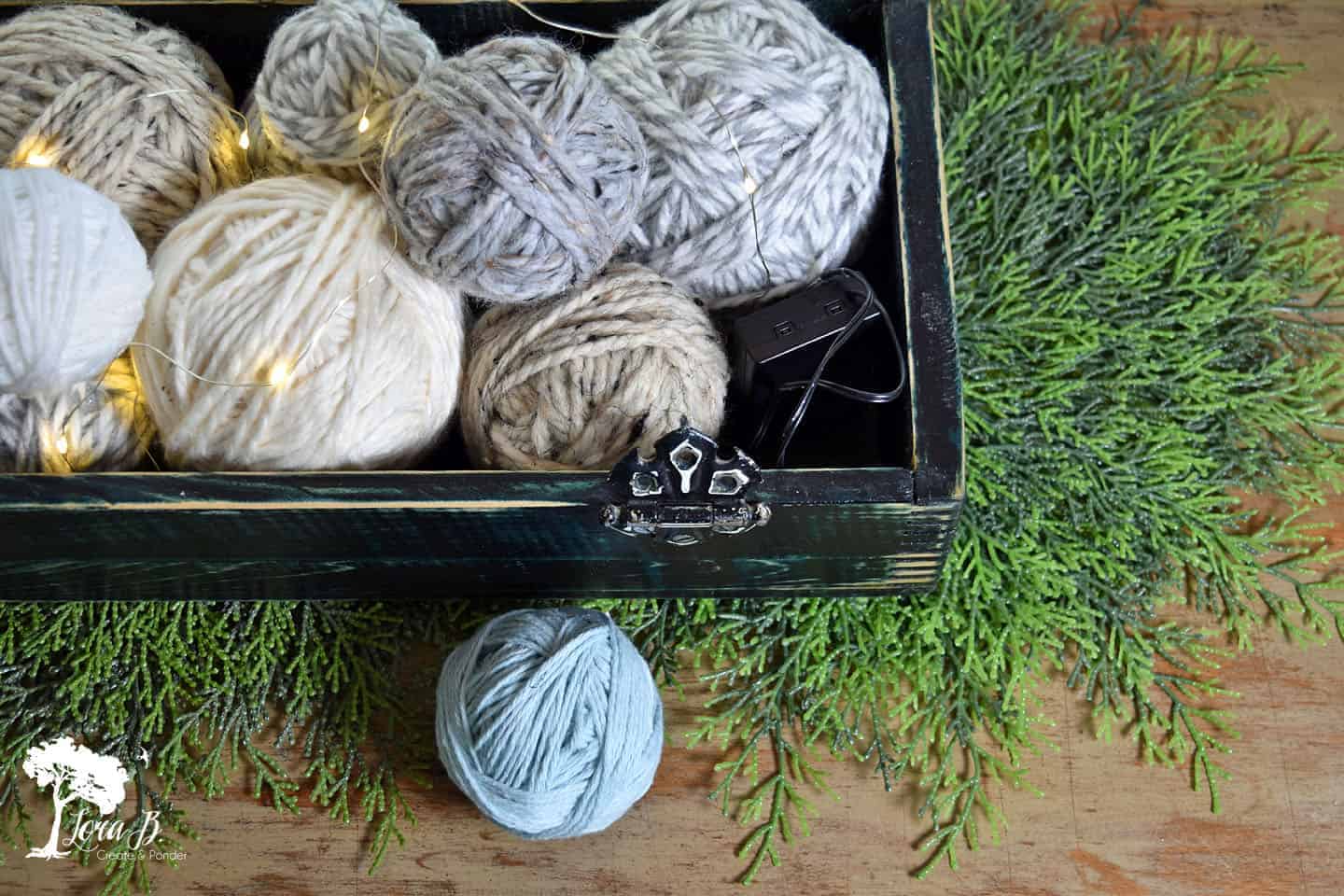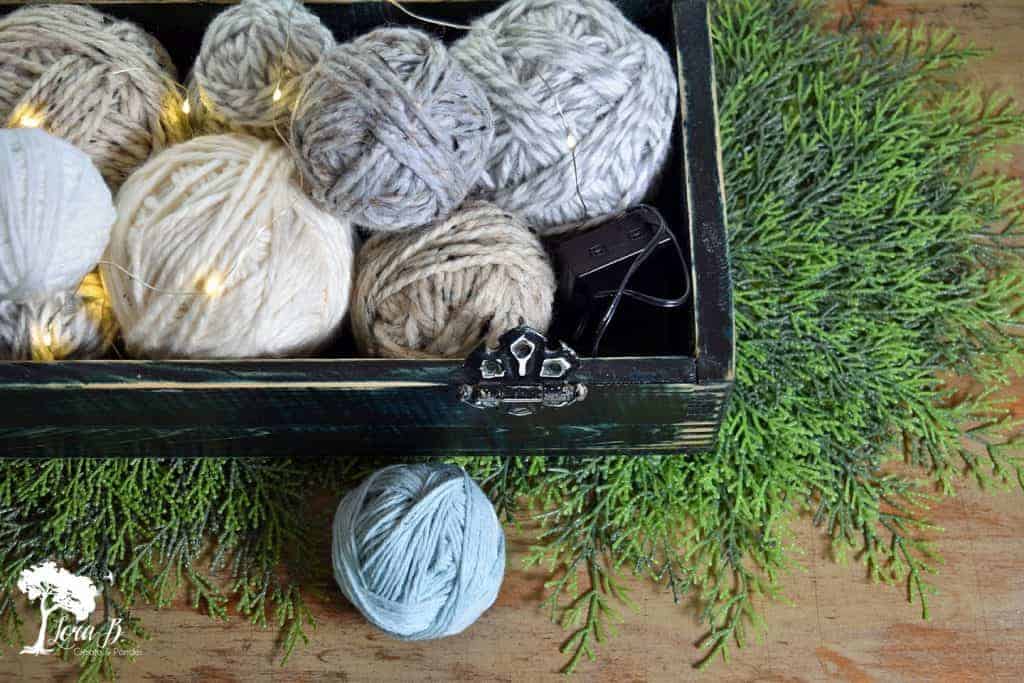 Cozy Up Your Bedroom
Pretty decor doesn't have to be just for the main living areas. You can add seasonal decor to your private spaces, too. What better way to feel comfortable in the winter than to cozy up your bedroom with seasonal decor. Just add  winter touches to some of the accessories you already have. Here are some ideas:

Pretend You're at the Cabin
You may not have a cabin, but it's fun to decorate your house like you do…especially in the winter! Take cues from some cozy cabin pictures and thrift and DIY your way to achieve the look in your own home. Exactly what I did with some blogger friends. You'll love the variety of ideas!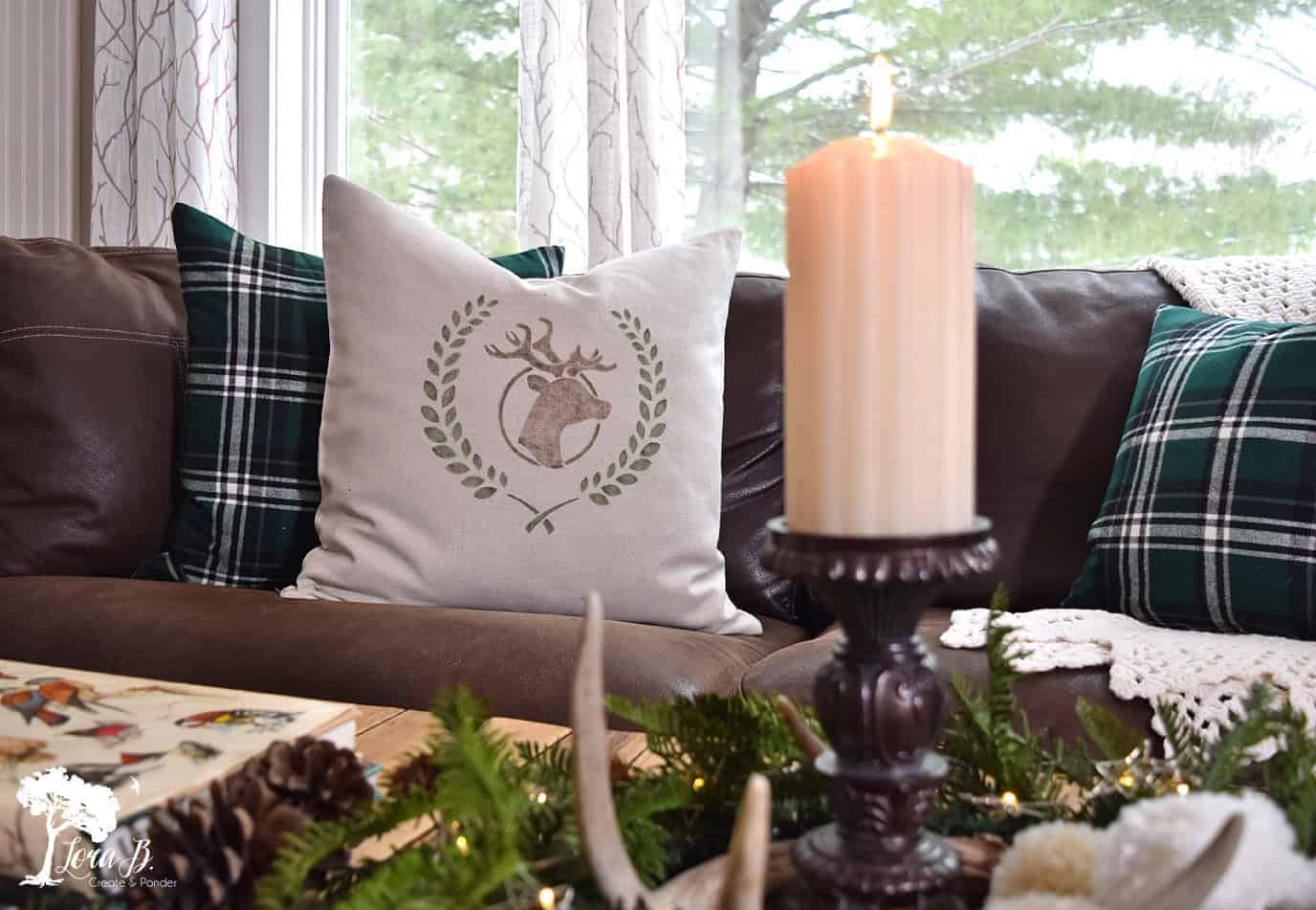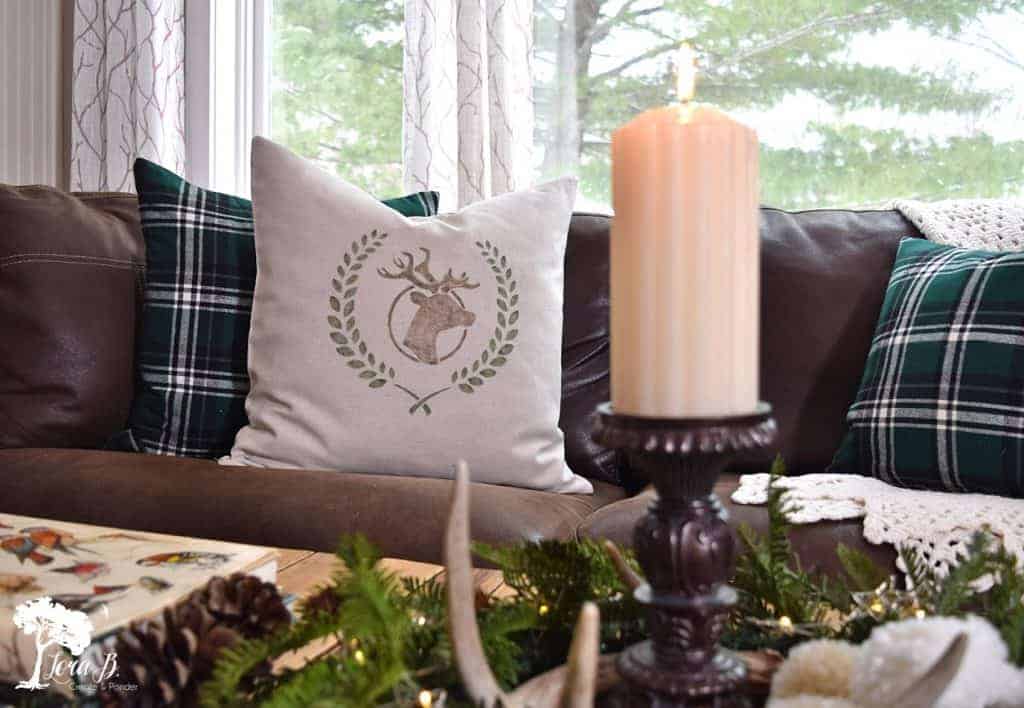 Create Privacy with DIY Curtains
When the leaves are off the trees, you can feel like you're in a fishbowl if you don't have window treatments. Rather than spending money, take the thrifty route and DIY some cafe curtains. Even easier if you start with ready-made towels or vintage linens.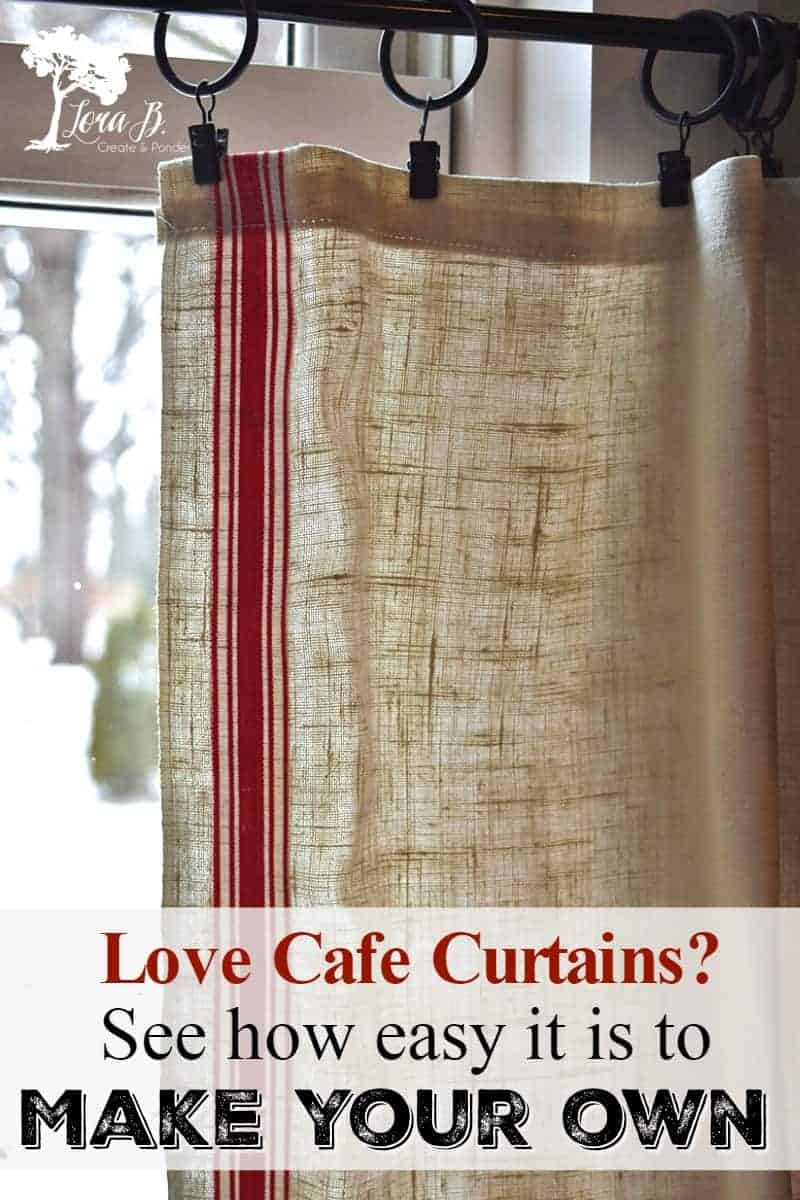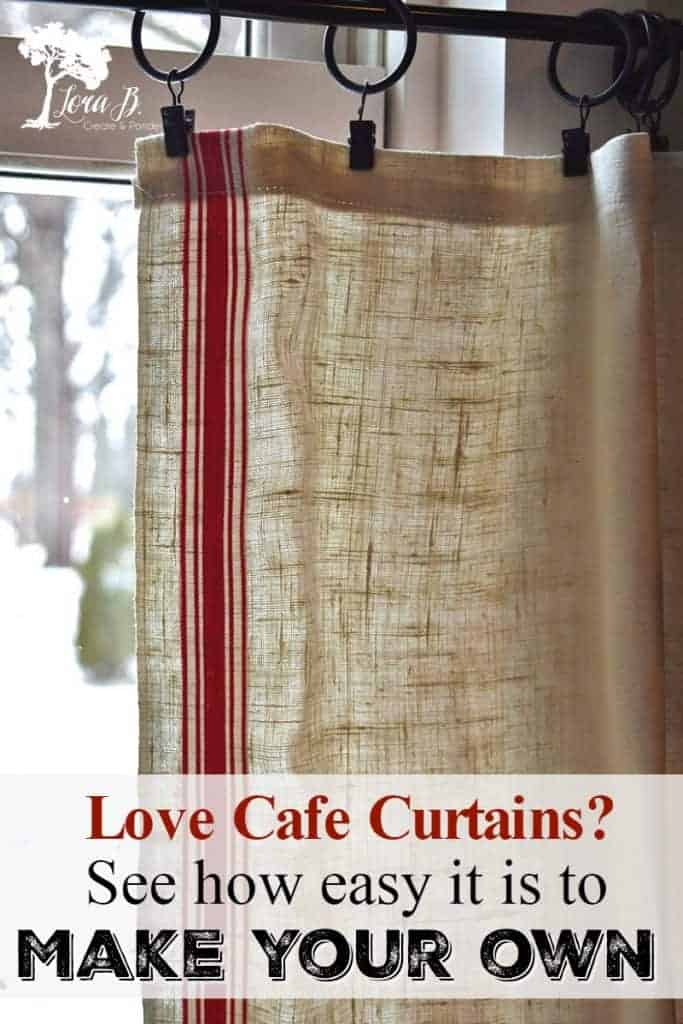 Give Your Everyday Accessories a Winter Touch
Last, but definitely not least, give the accessories you live with everyday a winter touch. Add a pinecone, a bit of yarn, or a bit of frosty faux evergreen. You don't have to buy new, just use what you have in a different way. Take these cues from the ideas I used with my birdcage collection: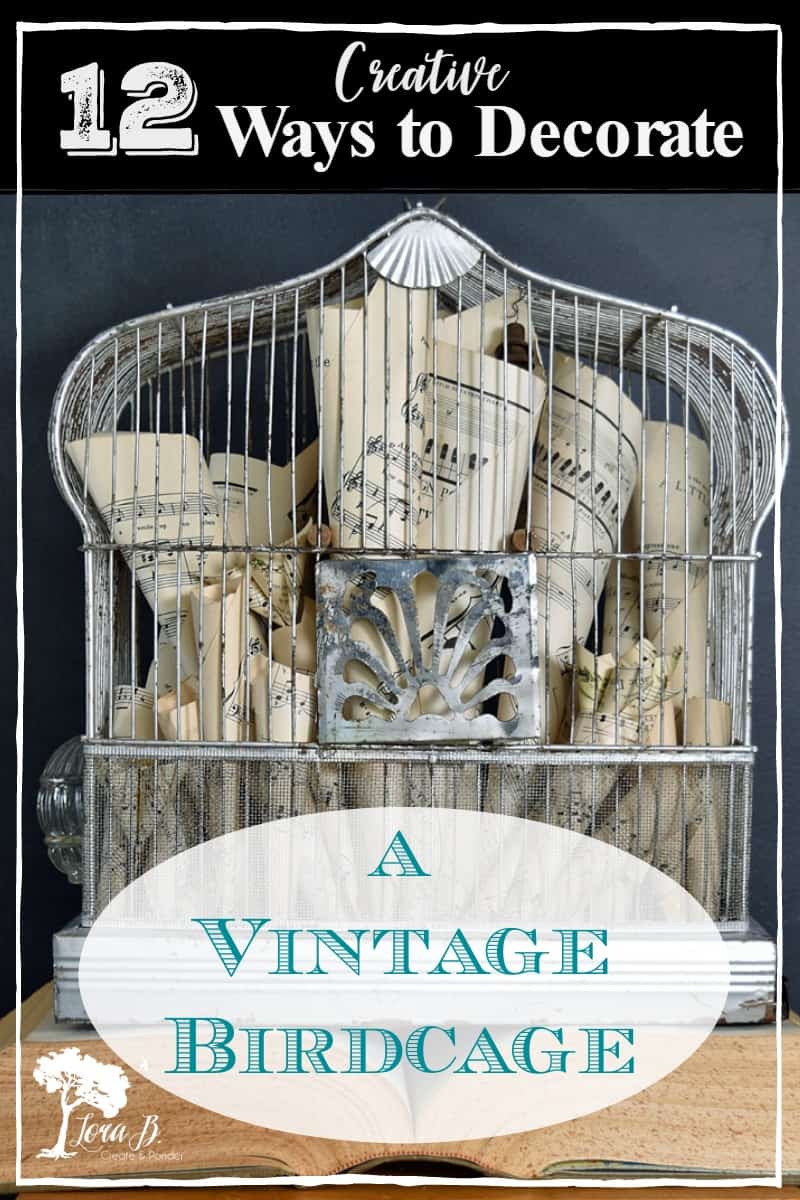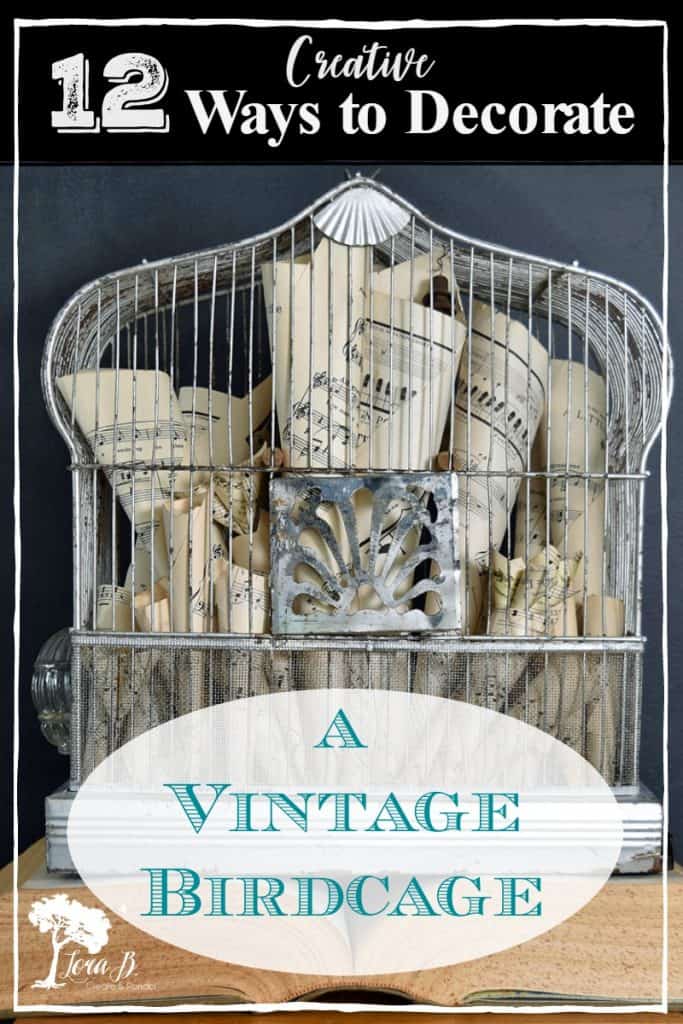 Hopefully you'll never have to ask, "How should I decorate my house for winter?" again! This collection of posts should give you enough winter decorating ideas to last you many months. Winter is long here in the north; we need to make it comfortable and cozy. With a pretty-decorated home, you and your family can enjoy the dark nights and not see them as just something to endure.
If you enjoyed Winter Decorating Ideas to Enjoy Your Home All Season and want more ideas and inspiration, become an Insider down below!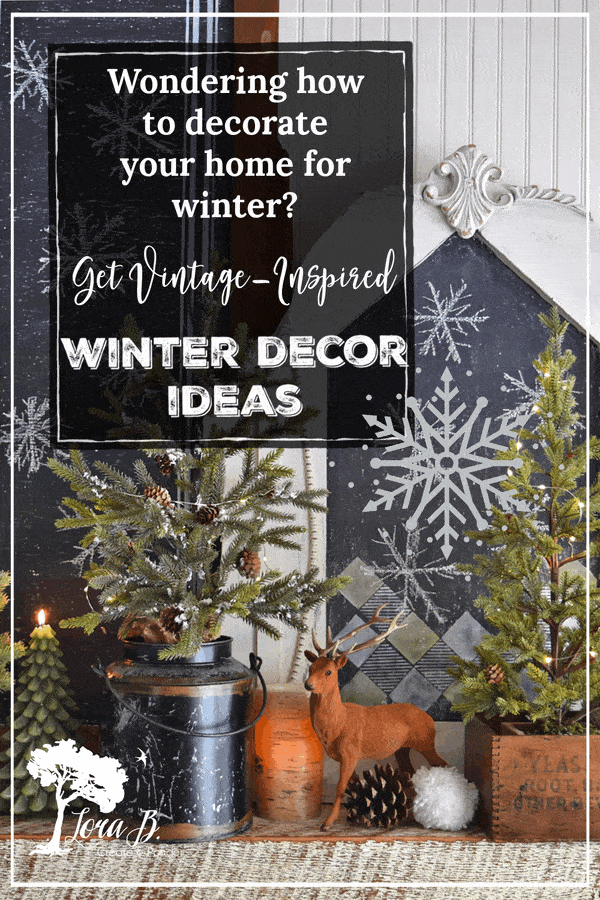 Sharing at these lovely parties: