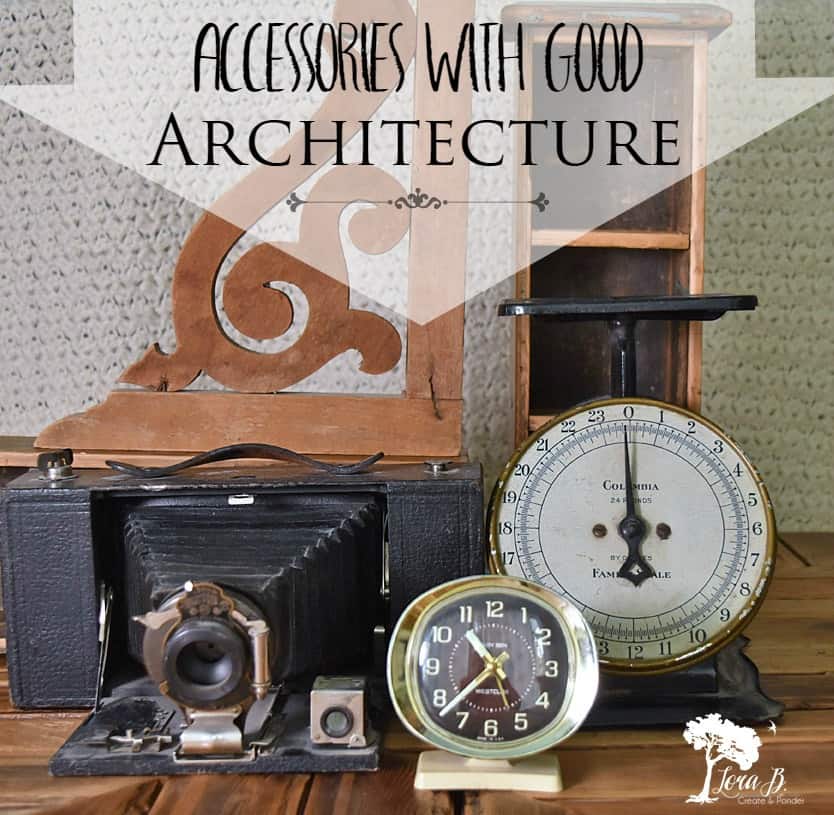 A friend texted me this week with a case of decorating desperation. The Christmas decor is gone and her home is bare naked! What should she do now, since spring is still a couple months away (at least in our neck of the woods)?
Winter Neutral decorating accessories to the rescue! Here are my go-to items to style my home for these couple of months before spring is singing it's song. We'll be looking out at snow and will have cold temps for awhile, so these accessories ensure our home will feel cozy and filled with interesting, subtle textures.
First off is the pic above.
Gather your vintage or new accessories that have good architecture.
Old scales, cameras, clocks, drawers, suitcases, metronomes, globes, typewriters; classic good junk can be the foundation of your vignettes.
Supporting items can include vessels with subtle textures, such as pottery, glassware, and textured metal.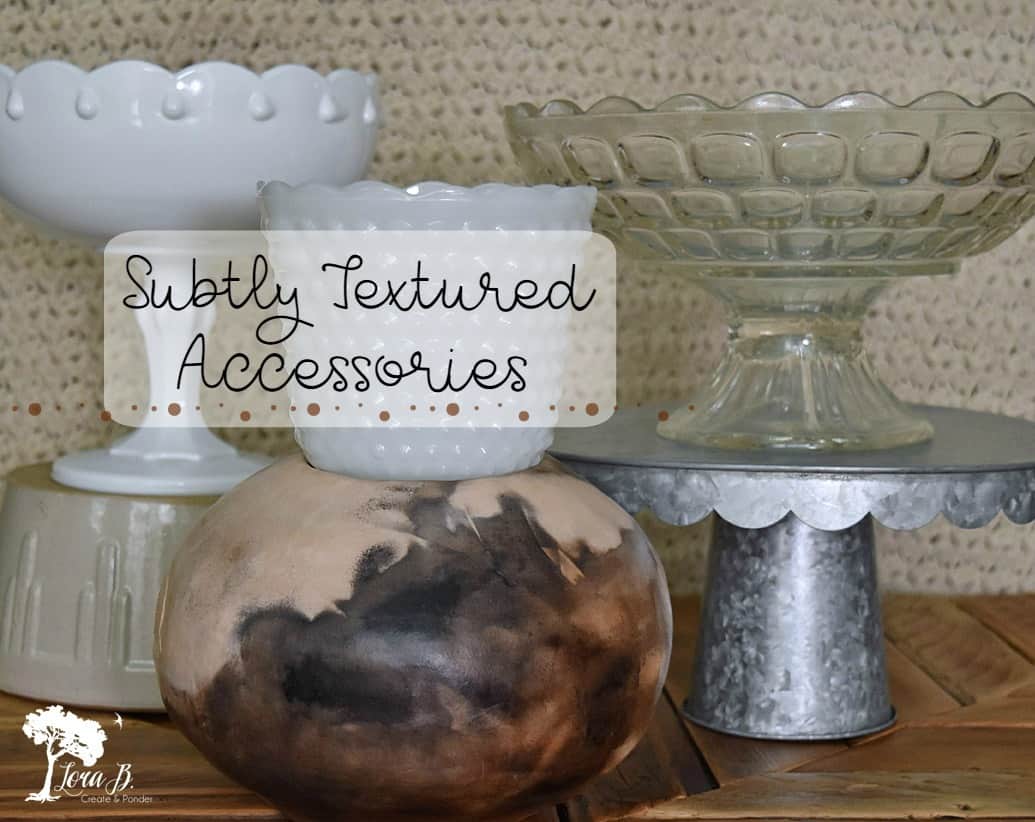 Check out your local thrift store for an assortment of cheap Candlesticks.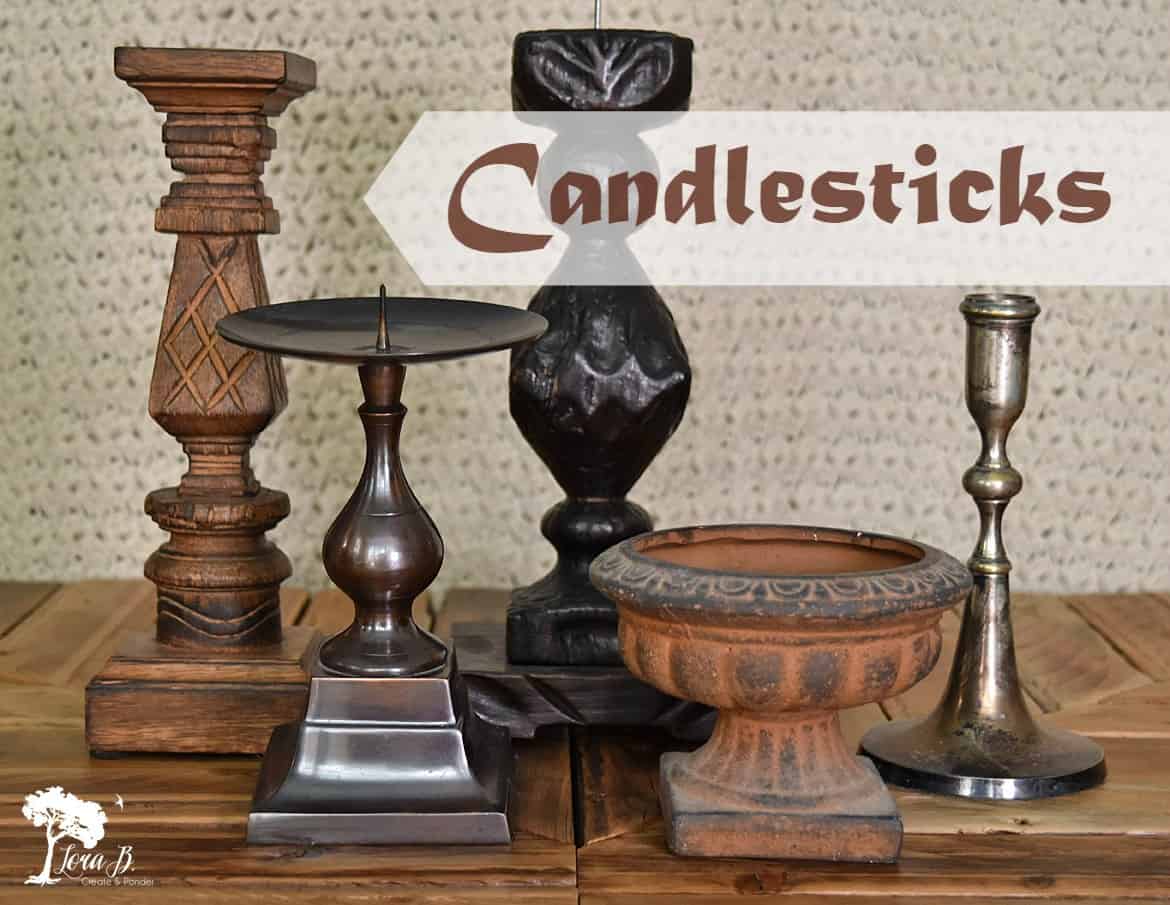 Once you've got your large items assembled from all corners, make sure you have some foundational vintage books to bring height and texture to your groupings.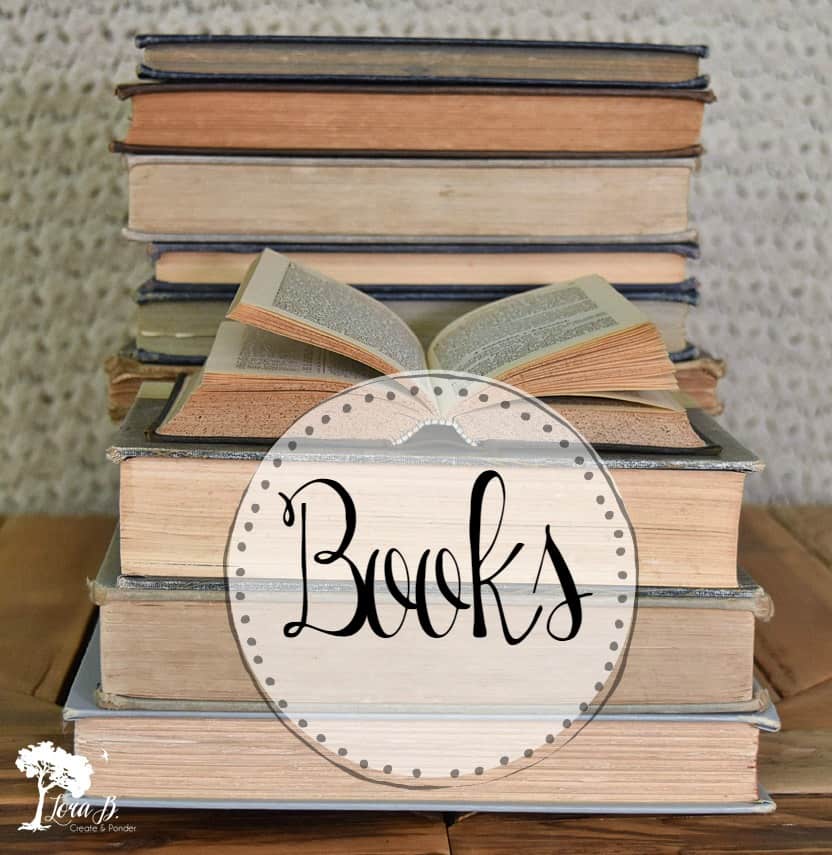 I like to use the subtle-colored covers with greys, blues, browns and black.
Since you've got your old books out, cut some up and create some art. Shred some through your shredder for extra texture, create some bunting, or cut some leaves and staple or glue them to a length of yarn, like I did. Vintage music can be lovely used this way, too.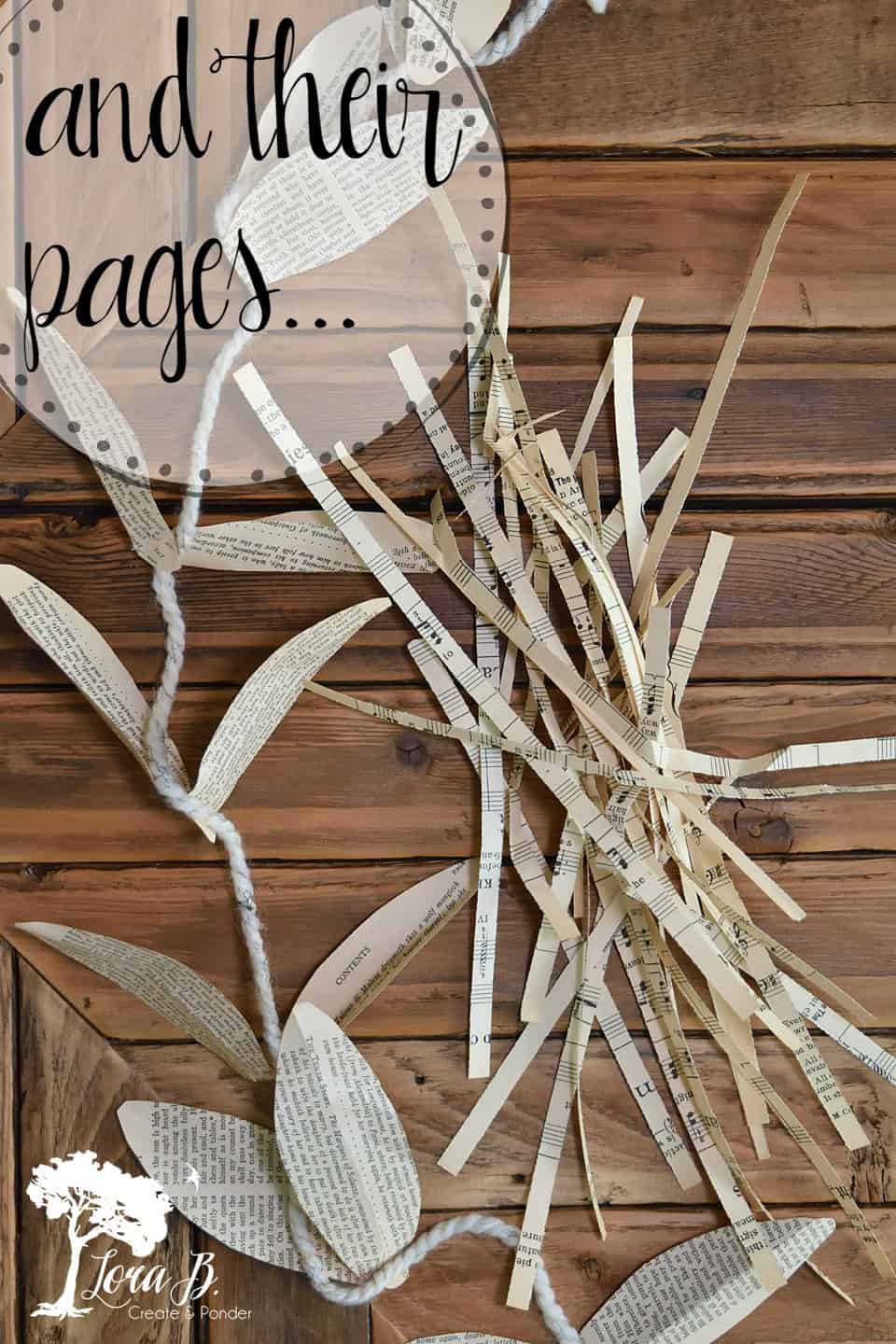 Now for some more texture…
All season foliage in a variety of gray-greens or blue-toned greens set off all your hard surfaces.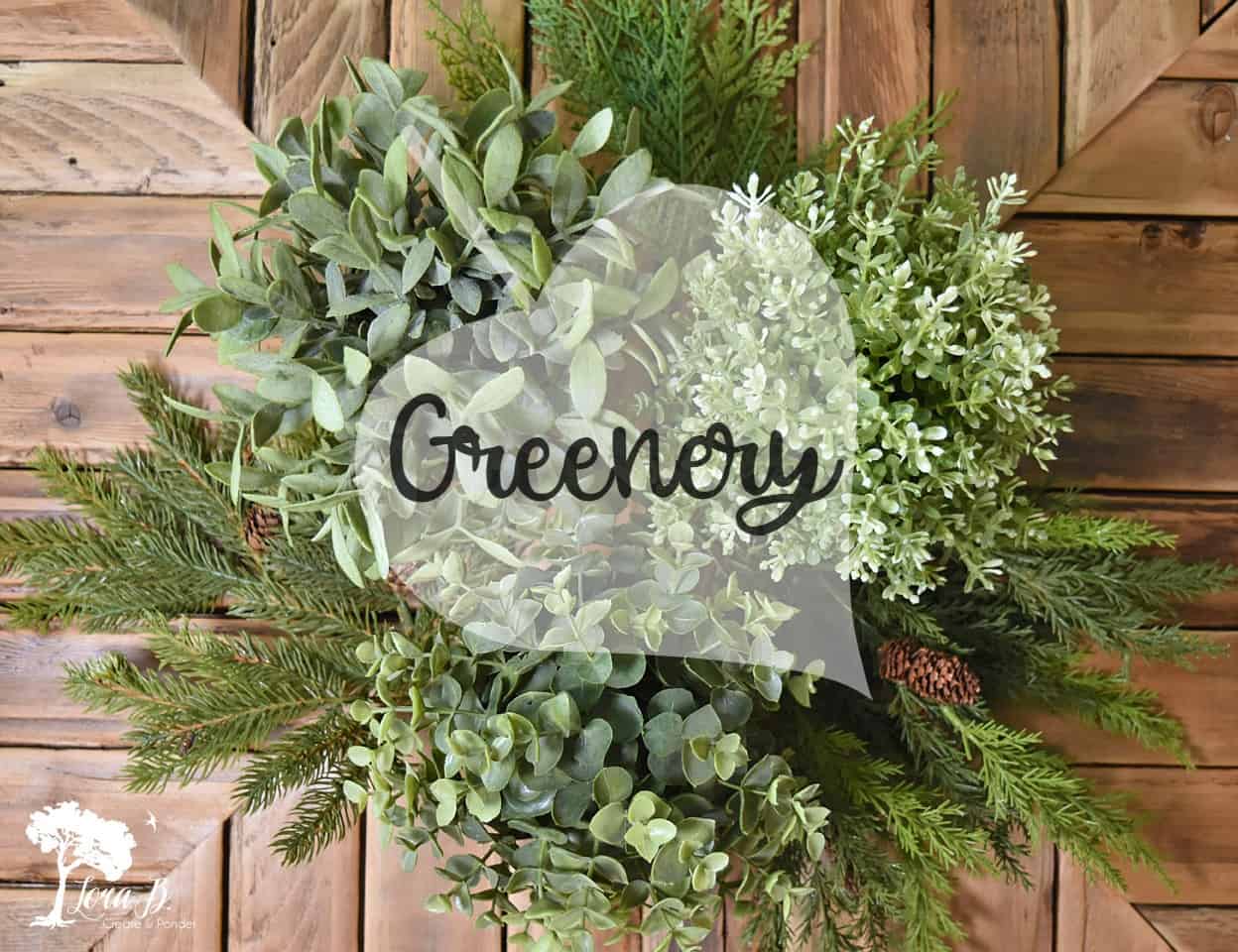 Combine different types of greens for added interest. Use evergreens with succulents and add any type of leafy greens.
Use rough organic materials such as bark, wood slices and pinecones.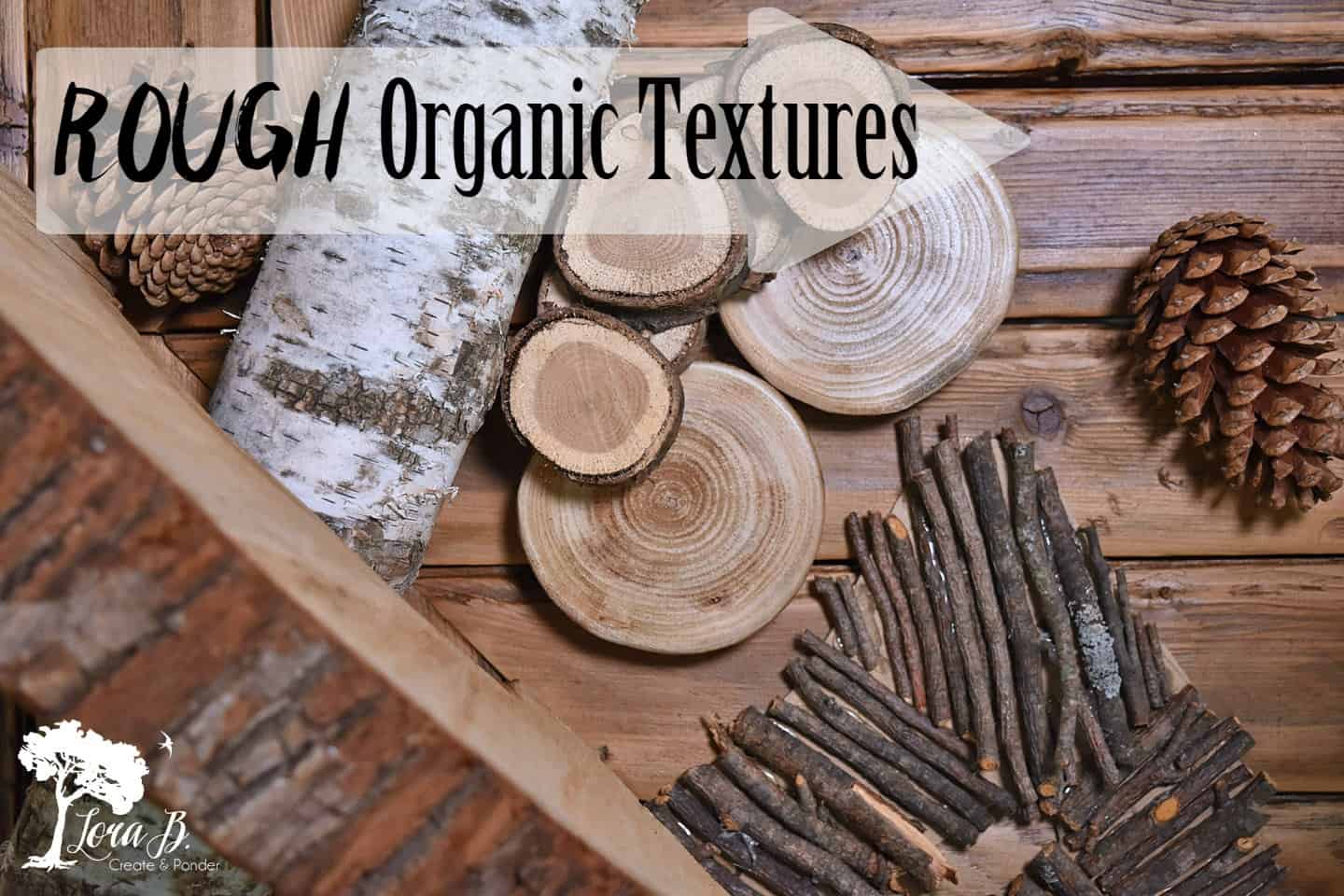 Scrounge your yard or a neighbors for sticks, pinecones and fallen branches to cut up. These organic textures bring a natural element to your vignettes that just can't be beat.
Incorporate soft, warm fabric materials such as yarn, fleece, and felt.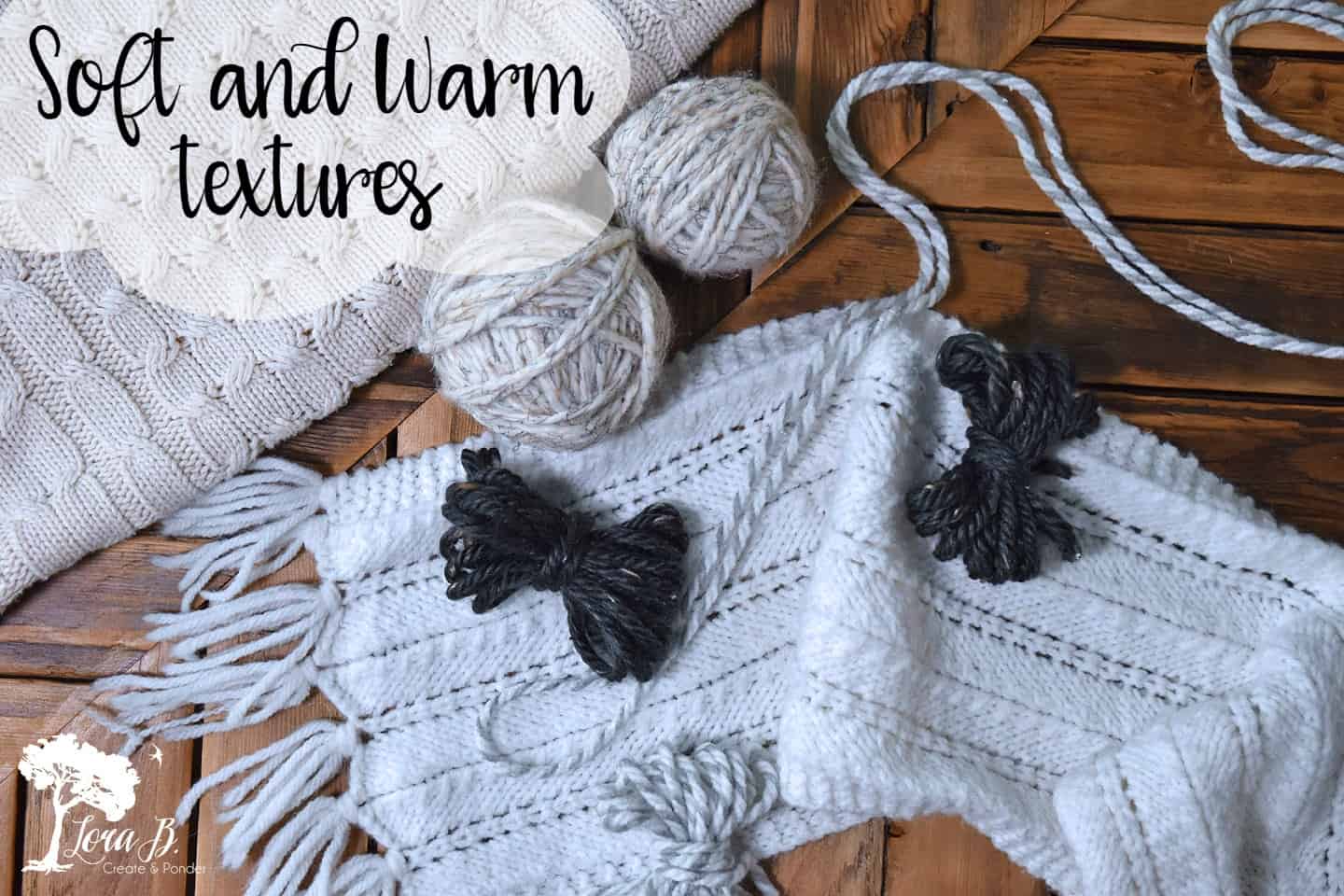 Use an old scarf as a runner on your buffet, sew up an old sweater for a pillow cover, or wrap some styro balls in yarn. Just seeing these warm textures will make you feel warmer!
Use textural fillers for interest in bowls, wood containers and glass vessels.
Vintage hoarders rejoice! Whatever bits and bobs you can scrounge up can be elevated to art when grouped together. Old spools, clothespins, buttons, rulers, paintbrushes, letters-corral it all and enjoy it's visual interest!
The last two elements are intended to bring some "life" to your vignettes:
Woodland animals can add a touch of whimsy and life to your home's style.
Whether they're older ceramic figures, softer craft-store varieties or textural versions, seeing a little face peeking out can add some fun to your accessorizing (and can make for a fun "I spy" game with the littles).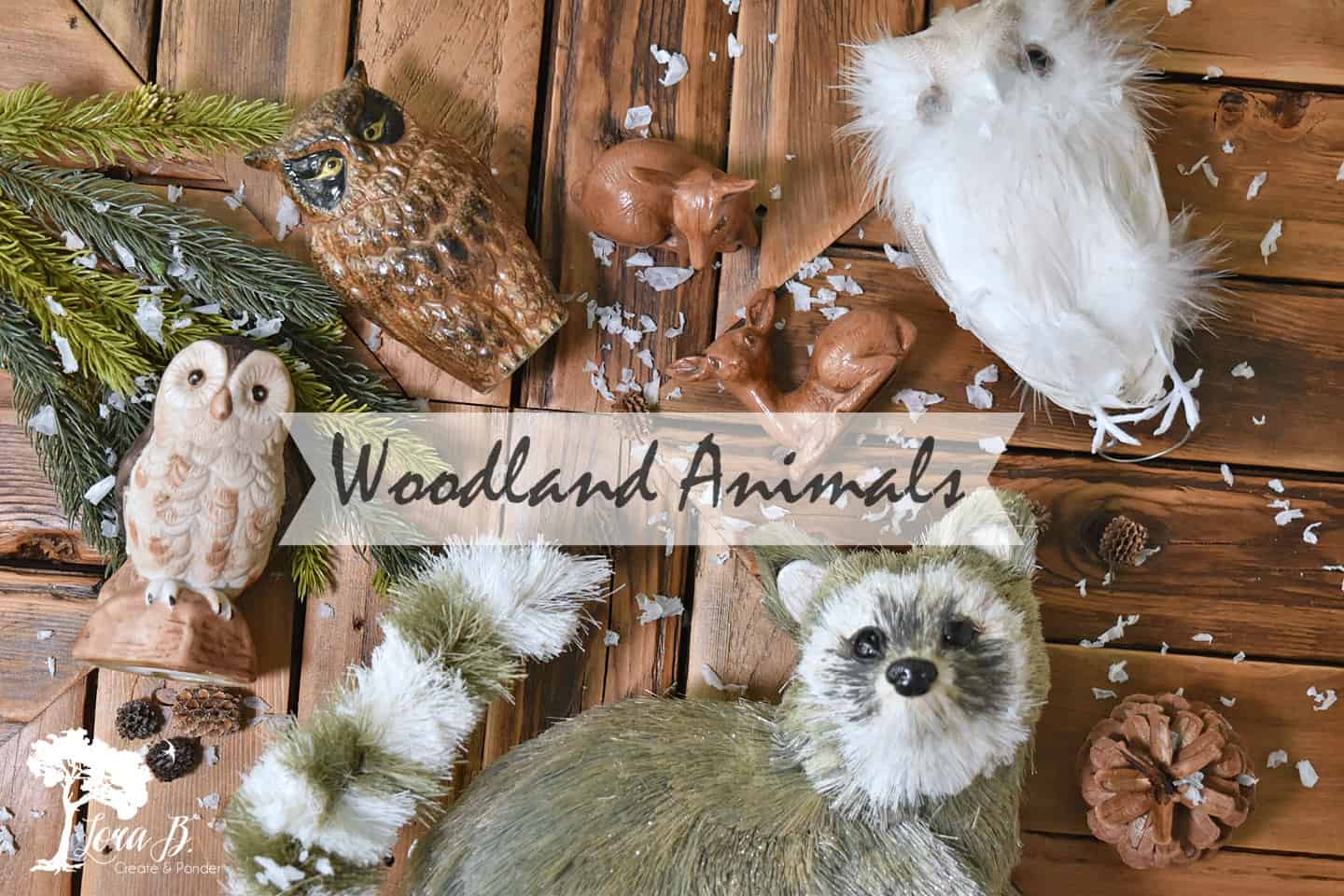 Last, but definitely not least…
Fight away the darkness of winter with plenty of light features.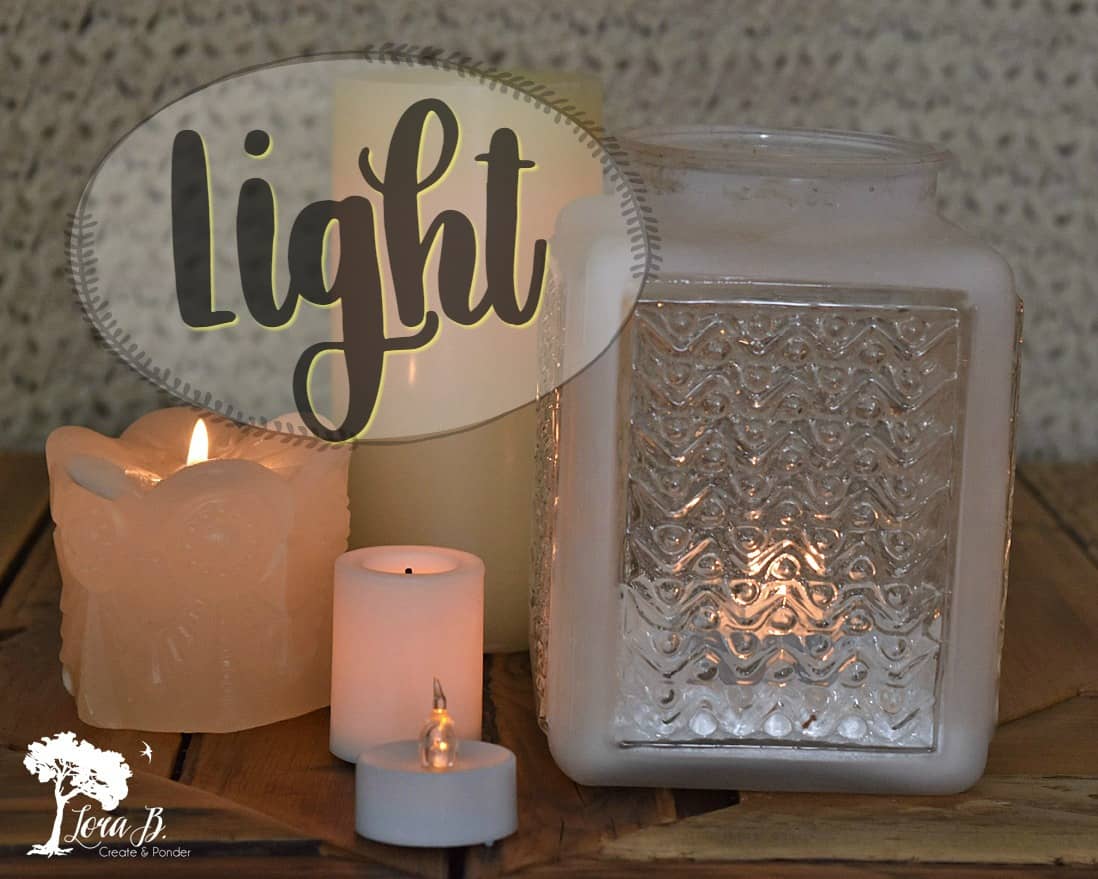 Real candles flickering, fake ones, or little strings of glimmer lights make the dark nights more bearable. The nights become a special part of wintertime, rather than a time to be endured.
There's 10 elements you can use to style your home in it's after-Christmas bare-ness! You may enjoy it all so much, you can just add and delete a little once spring starts singing her song!
If you need some more tips on how to style accessories, check out these posts: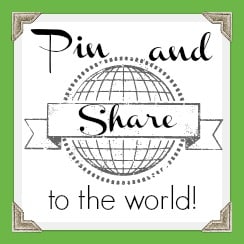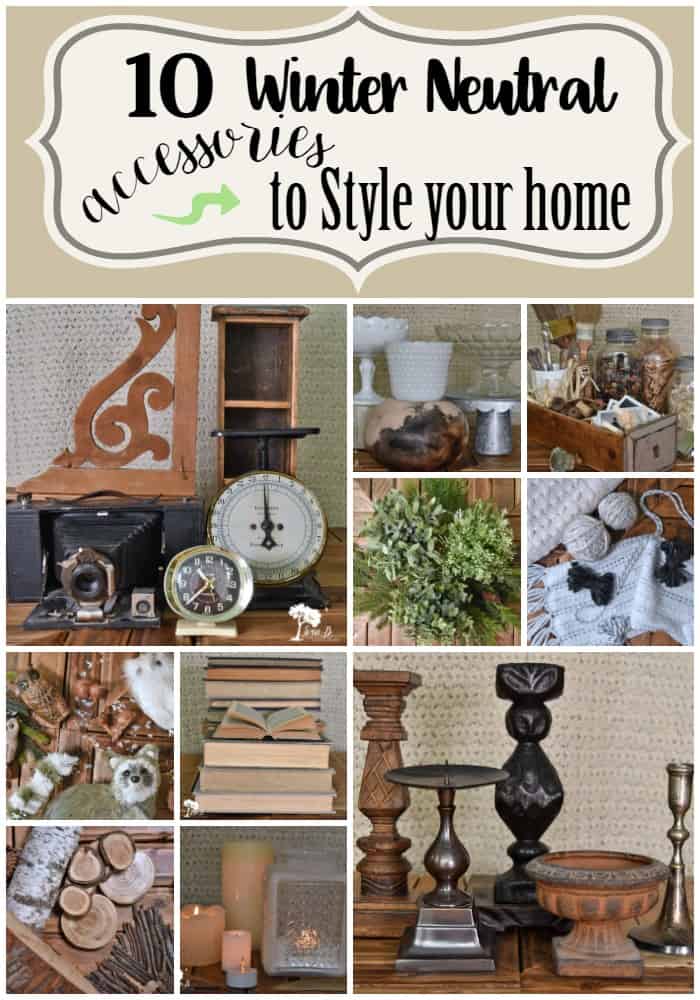 Sharing at these lovely parties:
Follow the Yellow Brick Home, Thursday Favorite Things