Decorating with Books 101 and Beyond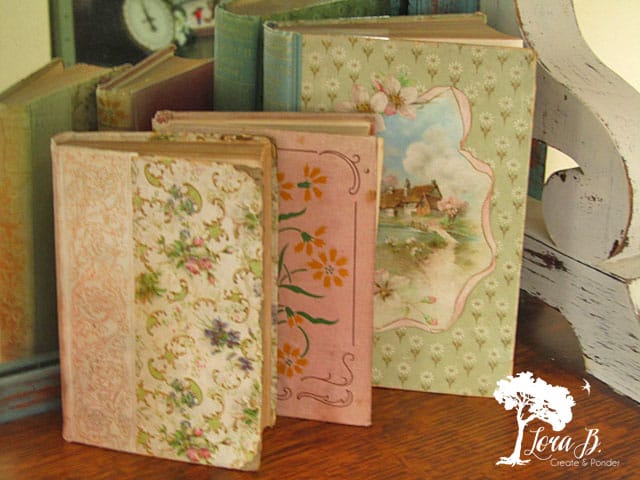 One of my most common questions to homeowners when I was staging homes was, "Do you have any hardcover or vintage books?" No, paperbacks do not count. Old or new, hardback books are a decorating staple, whether they're a huge atlas', gardening books, cookbooks, beautiful vintage books, or old photo albums…they're all foundational styling elements. Grab yourself some books and learn all about using them to decorate your home in this post, Decorating with Books 101 and Beyond.
If you don't have any hardcover books in your arsenal of supplies, run to the nearest thrift store and pick up a cart-full for cheap. Your home will thank you, even if you never read a single one! There's just so many ways you can decorate with them around your home.
I have an ample supply from all my years of junking and thrifting! I love the time-worn, faded, vintage beauties, but also have a pretty good stash of coffee table, decorating books (similar to my magazine hoards). This time of year, they can be seen all over my house.
Books, how I love thee…let me count thy ways…
Stacked by colors: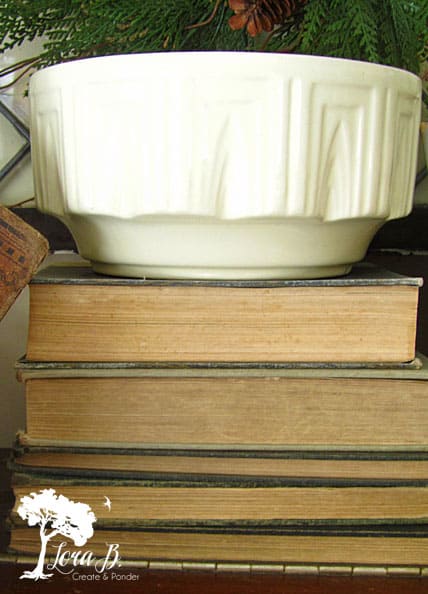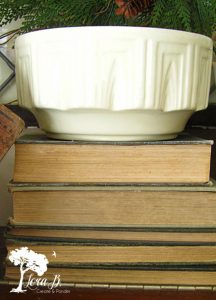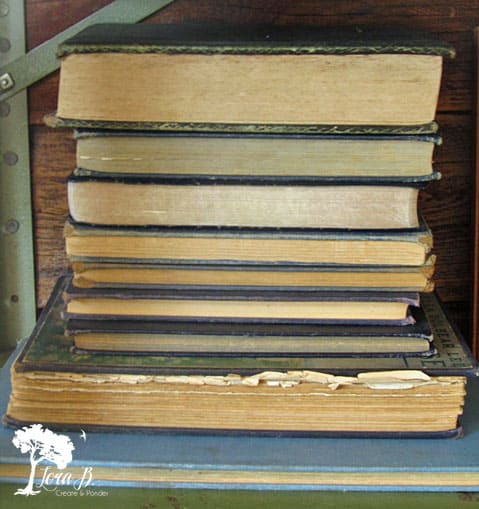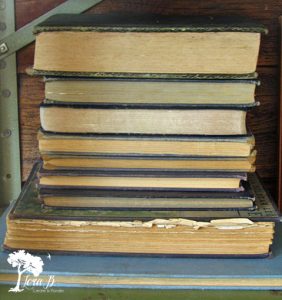 Standing, by colors, or just solo: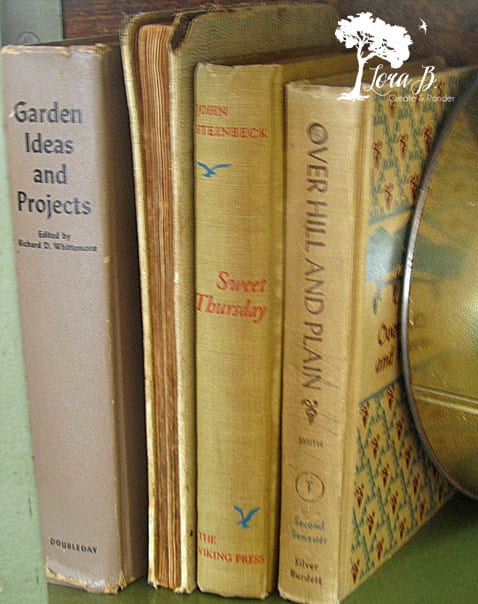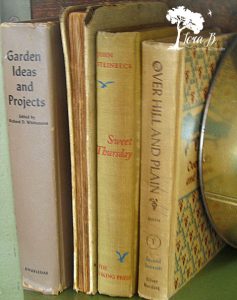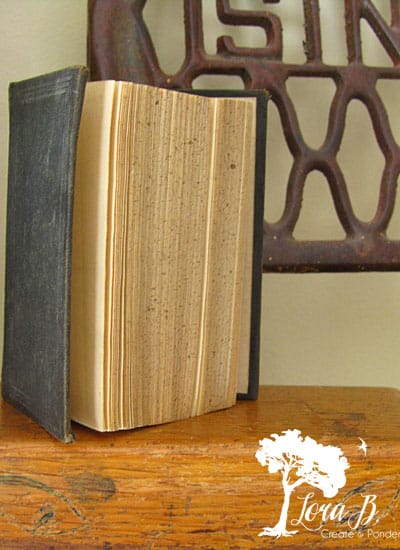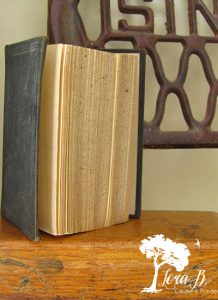 O.K., that was for beginners. Now, put those two concepts together and add a couple of accessories…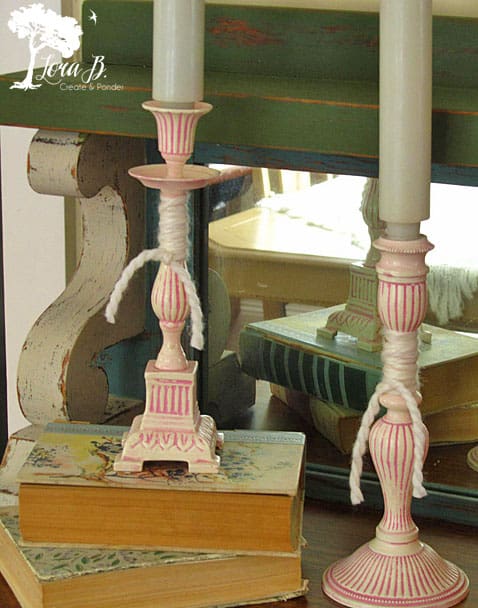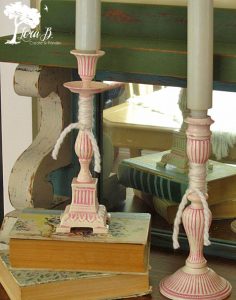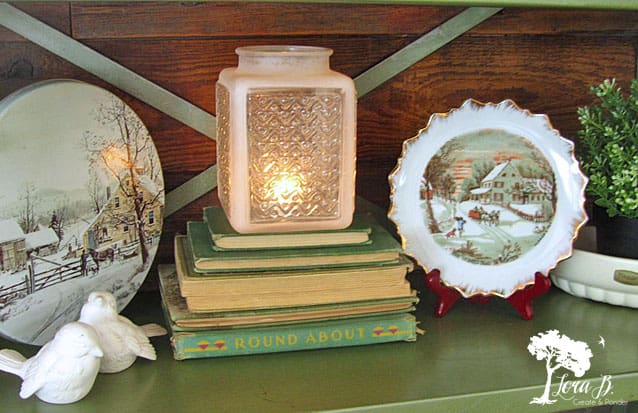 Now, you're getting it…
Let's get fancy…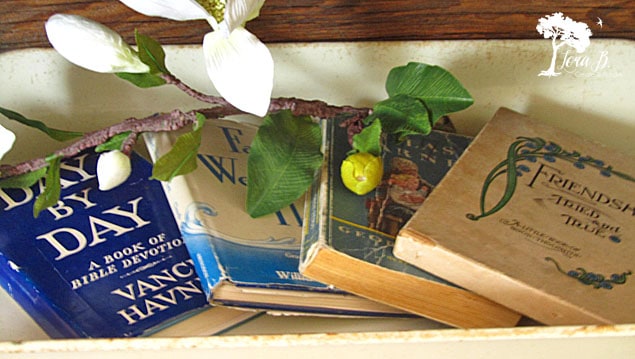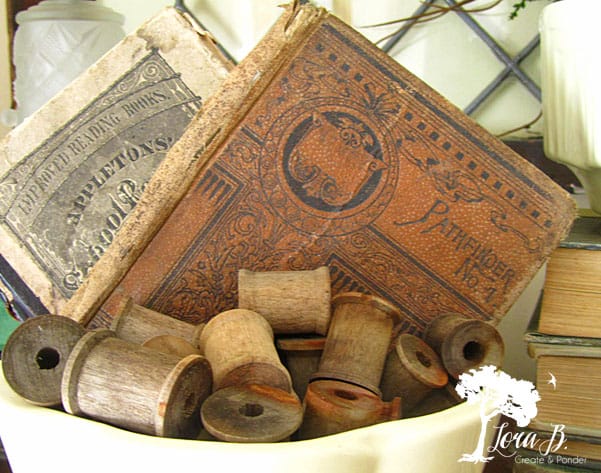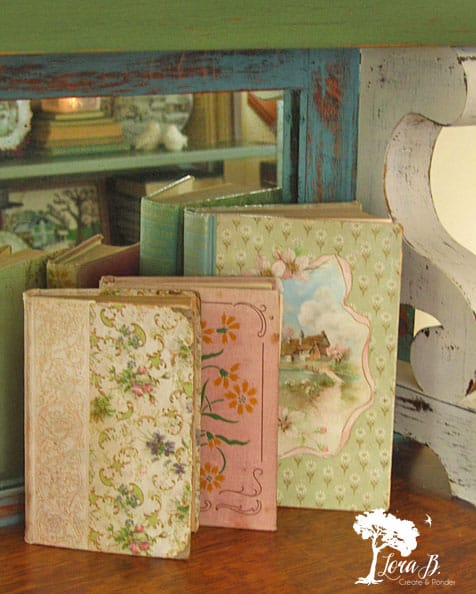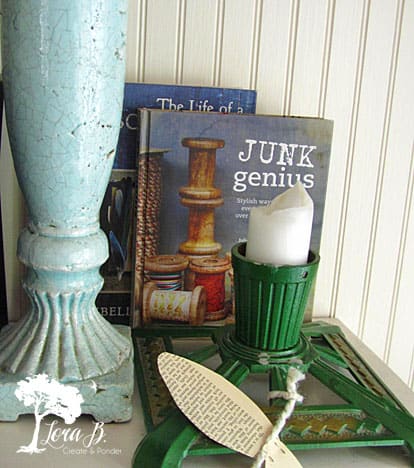 Show off those beautiful front covers! The great typography of old words and graphics, the amazing photograph the publisher took weeks to decide on. Maybe seeing that beautiful front cover will encourage you to reach for that $30 coffee table book instead of watching another episode of Downtown Abby…
Or how about getting crafty and pulling a couple pages out, rolling them up and adhering with a glue gun, or even a stapler? Add them to any container for instant art.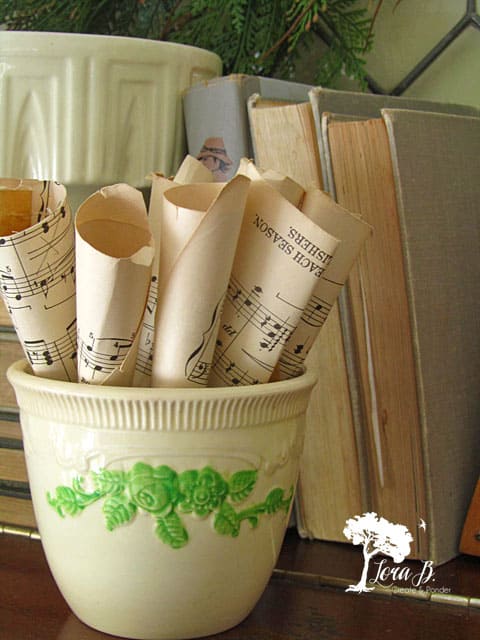 Now, put that all together, and you have a "Still Life"!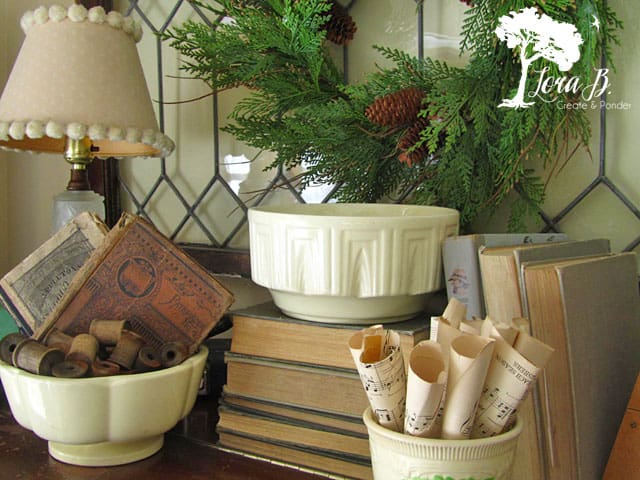 If the pages inside are beautiful, grab an easel and you can have changing art just by turning the pages.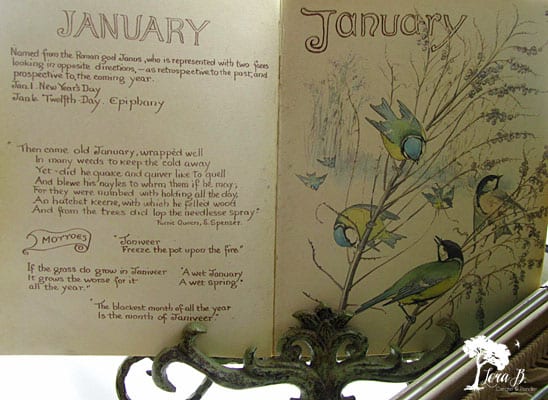 And if you really want to go over the top (like I usually do), grab an old book who's binding is almost shot and hang it from a clip or an old pants hanger, adding a photo or painting, if you like…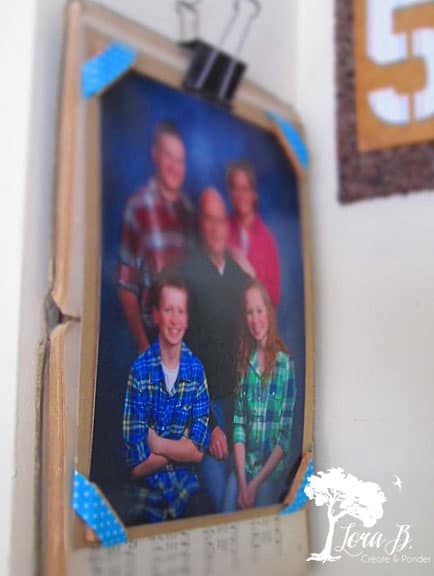 Upscale stores have figured out that books are a cheap way of making their displays look great, why not use them in your house the same way? Found these ideas a couple years ago in the Galleria shopping center.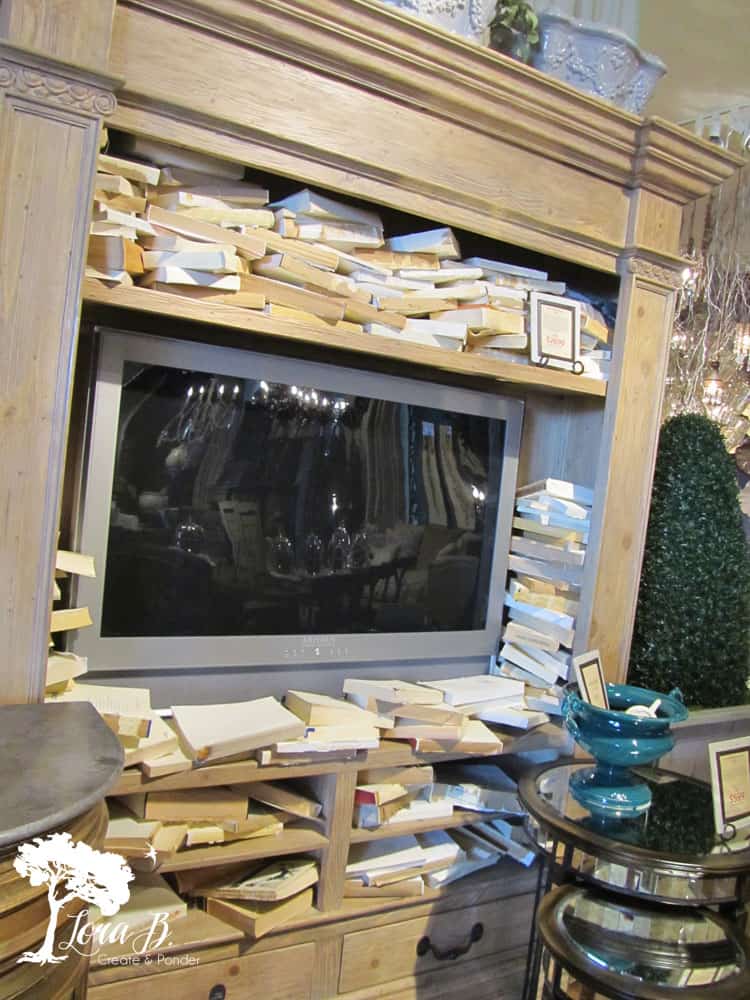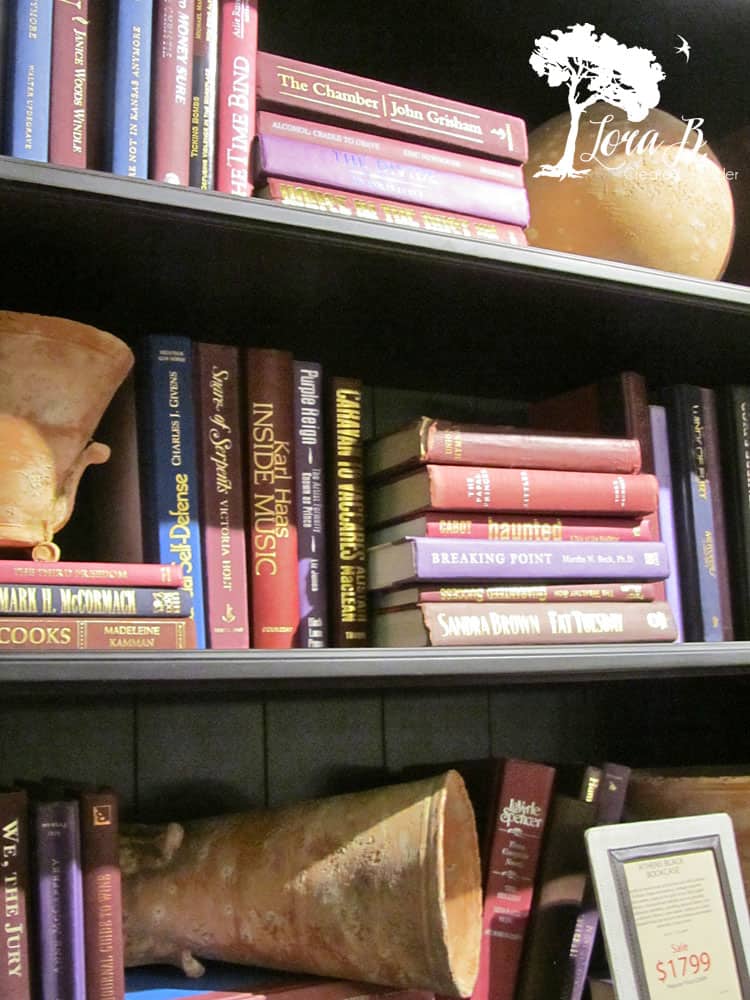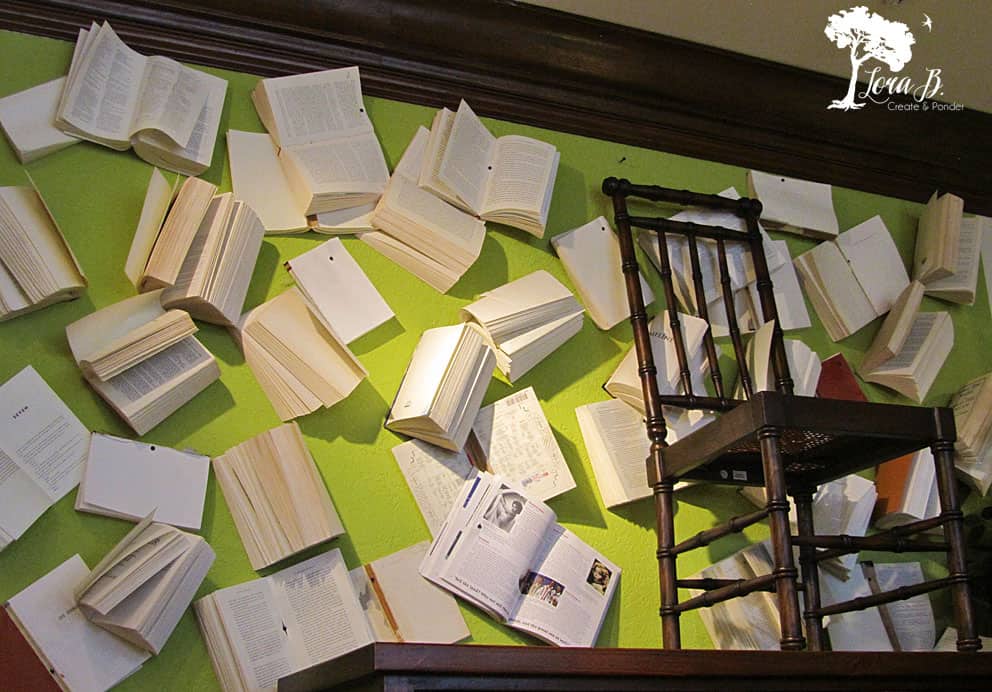 Winter's a great time to do something a little different around your house. And what better time to enjoy books…not just for reading, anymore!
I hope your head is swimming with ideas of how to style your books! Hardcover books, whether vintage or not are a wonderful, cheap way to decorate your home! They add texture, height, and added interest to each display. Make sure you Pin these ideas, so you can have them later! Hope Decorating with Books 101 and Beyond got you inspired to be creative!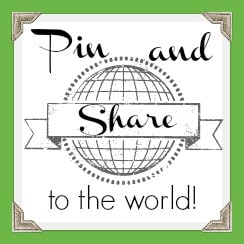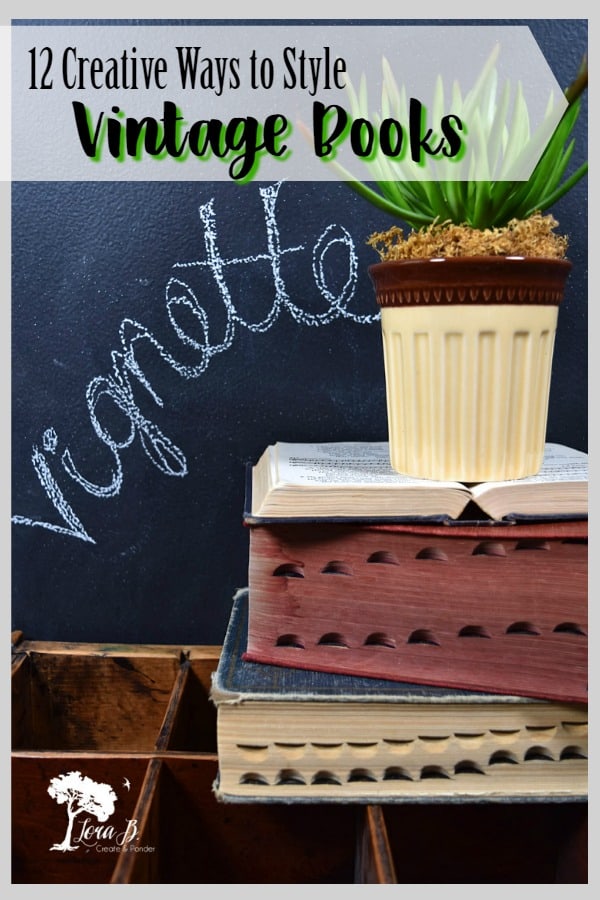 Sharing this at: