Top 10 Most Popular Decorating Posts of 2022
here are the top 10 most popular home decor posts in 2022. a nice variety of seasonal decor inspiration, giving you plenty of ideas for decorating with vintage finds.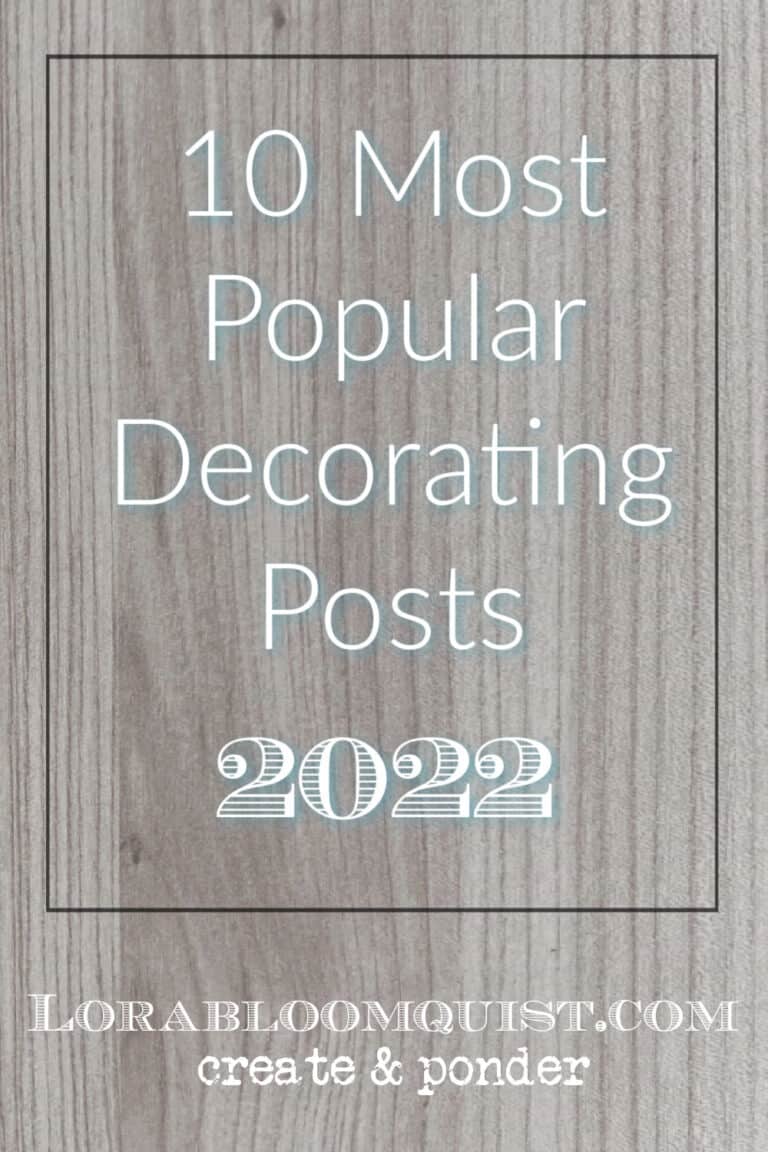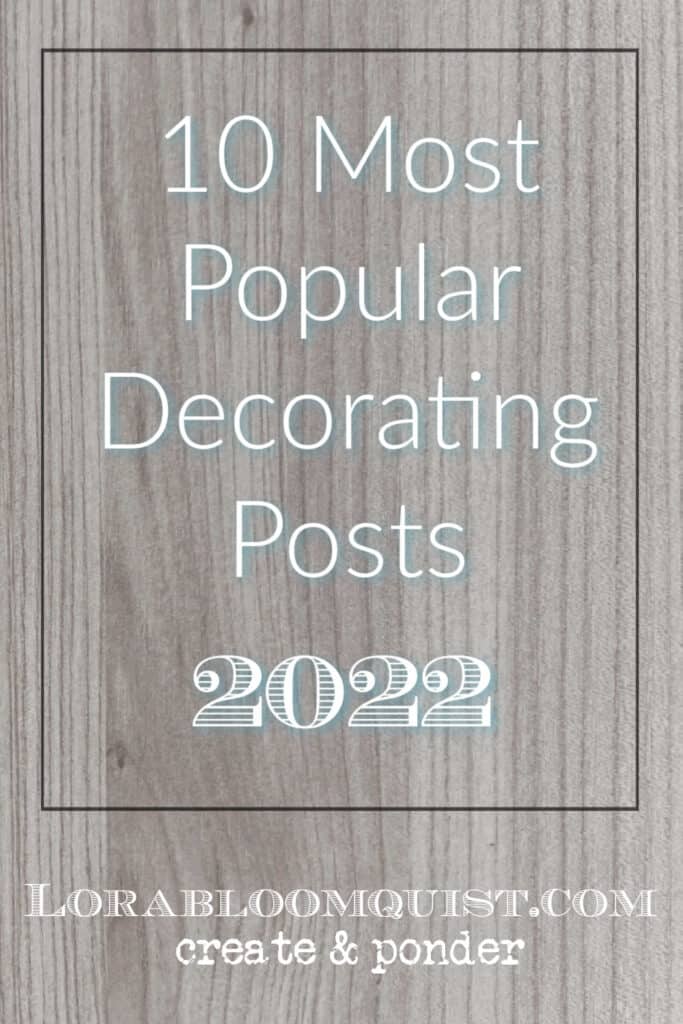 At the end of the year it's fun to look back through the pictures and see all the ways I decorated our home in each season. Vintage decorating ideas for every season are represented here! It's obvious you all love vintage finds, too, and are always on the hunt for new ways to decorate with your treasures! Here are the Top 10 Most Popular Decorating Posts of 2022.
Top 10 Most Popular Decorating Posts of 2022
10) Our Vintage Farmhouse Fall Porch Tour
You all loved how I moved this aqua cupboard out to our covered porch last summer. Having a large furniture piece outside is a fun way to be able to style seasonal decor. The bold color made all the Fall colors really pop!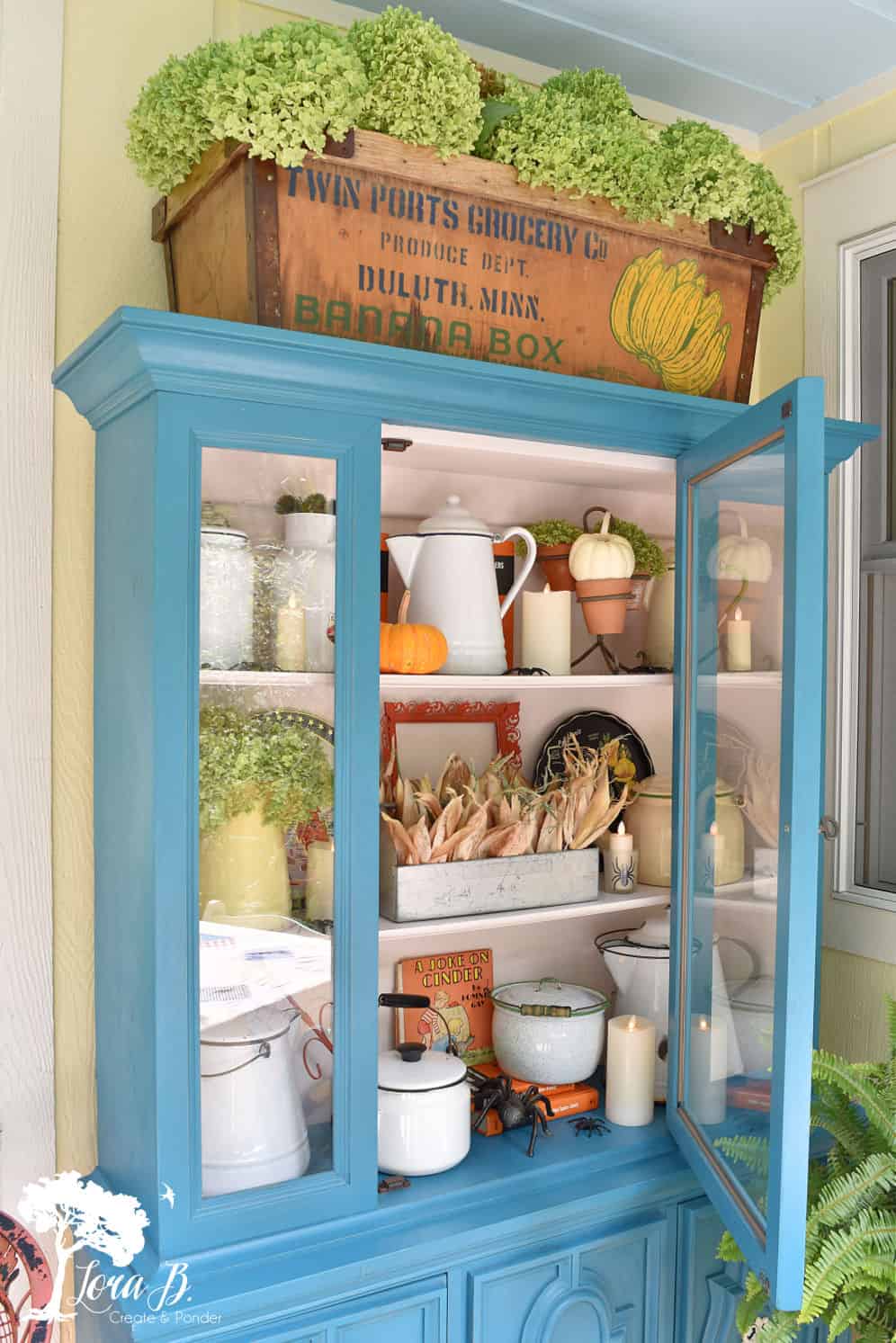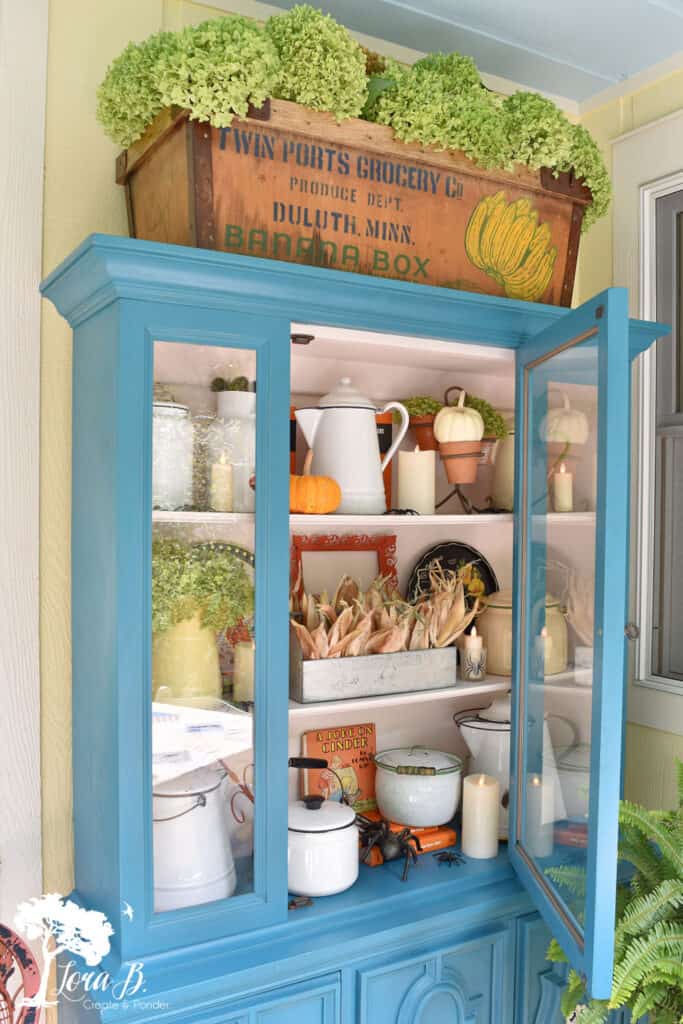 9) How to Decorate to Thrift the Look, Eclectic Decor
Eclectic decor is not how I'd normally define my style, but after reading the comments from this Thrift the Look challenge, I think it does describe how I decorate. It's always fun to "try out" a different style in a smaller area of your home.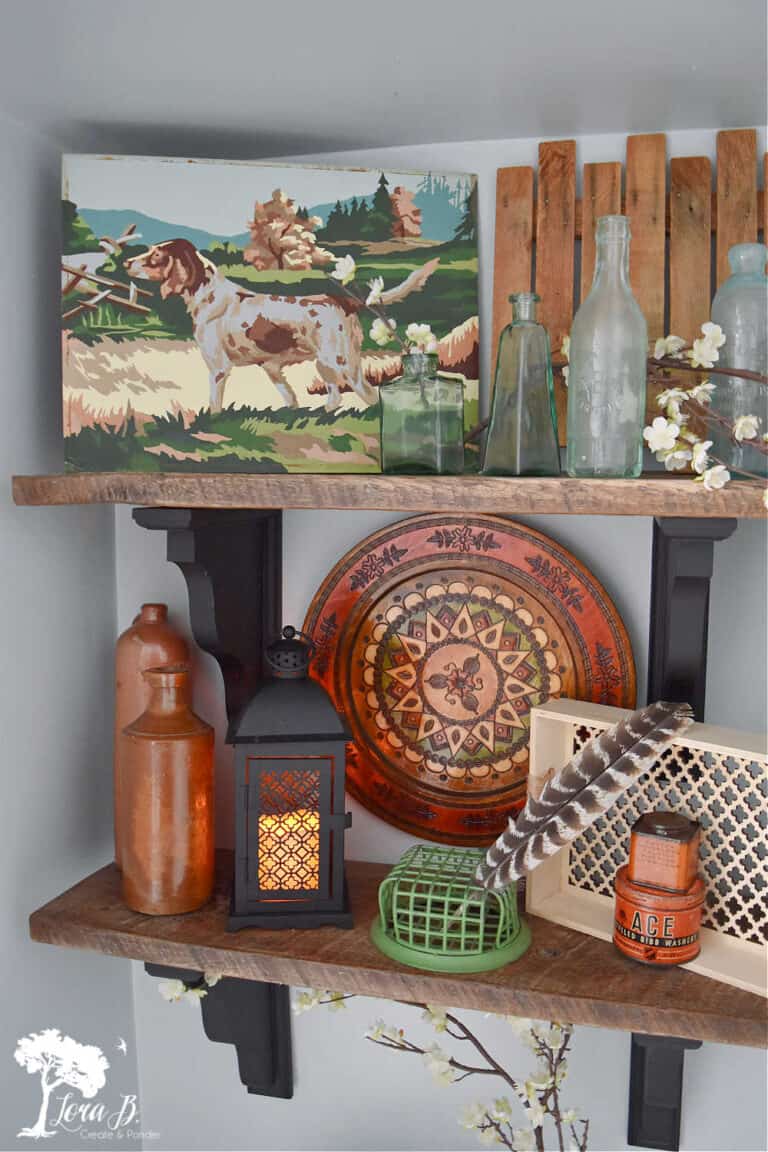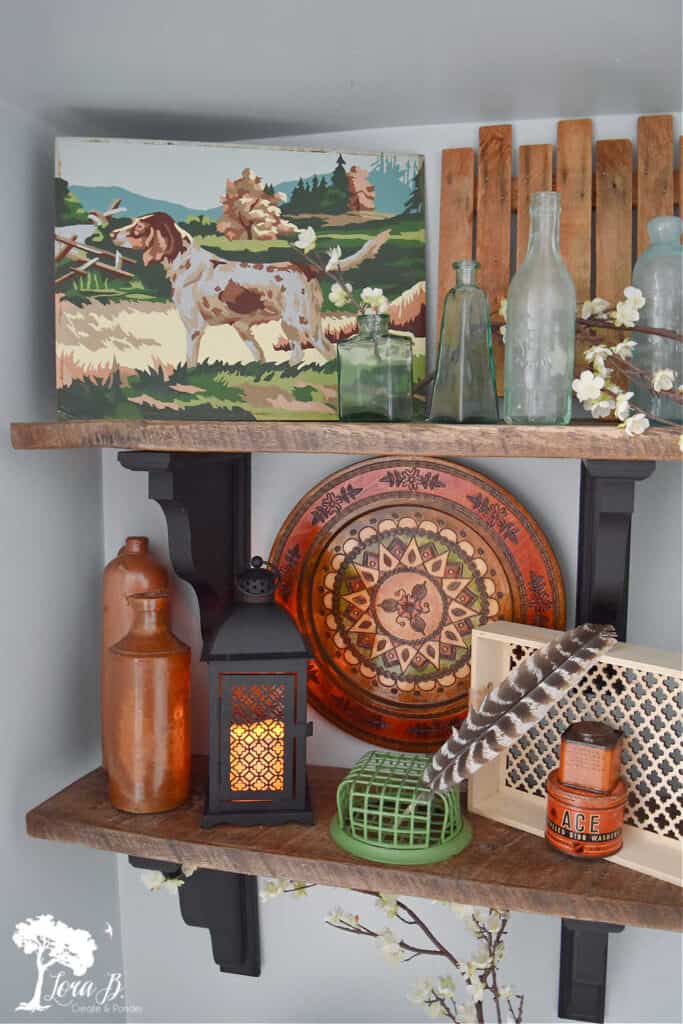 8) Cozy Winter Living Room with Vintage Style
How do you decorate after you take all the Christmas down? We have winter for quite a few months and this Library-themed living room inspired you! So many vintage finds to include in this look.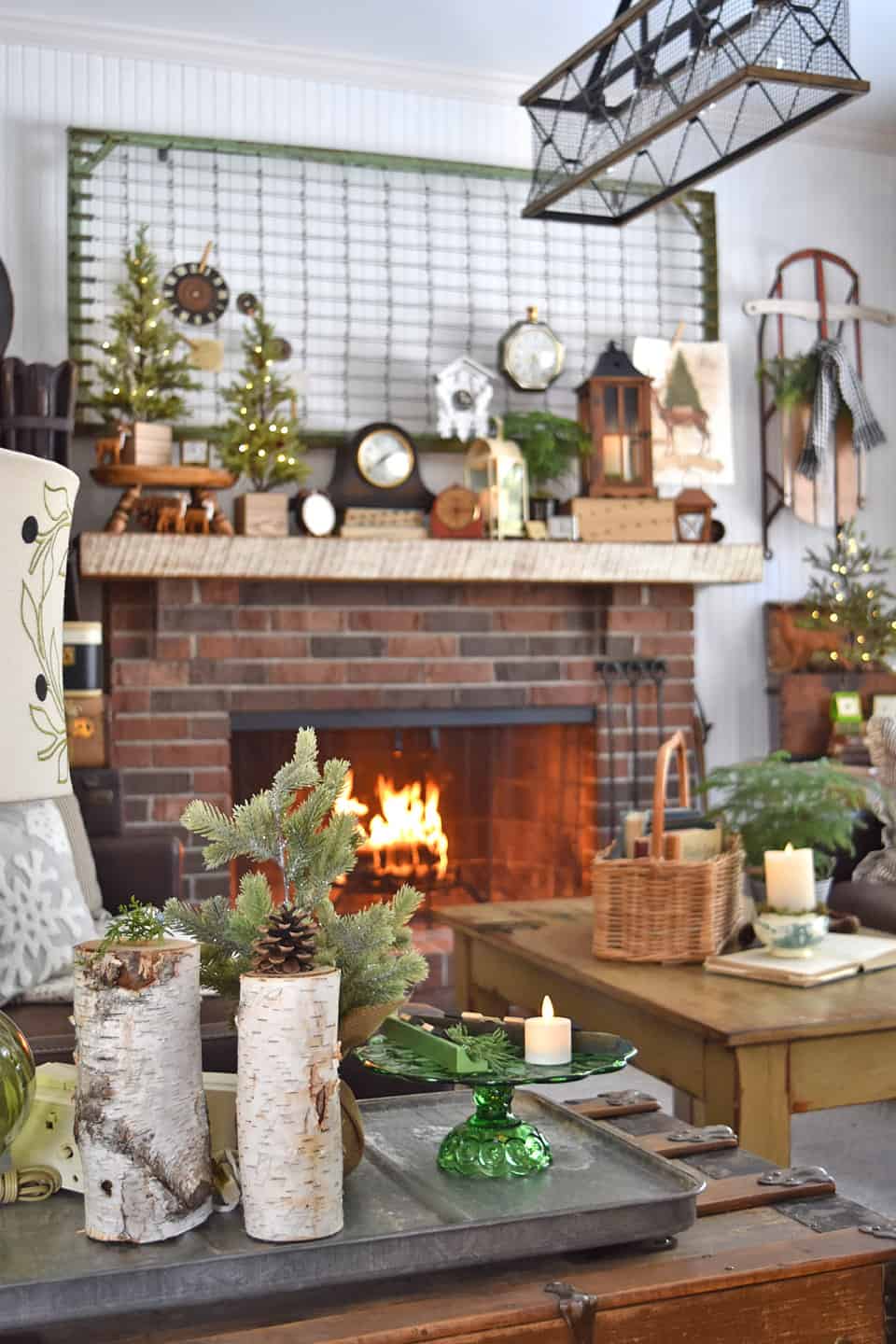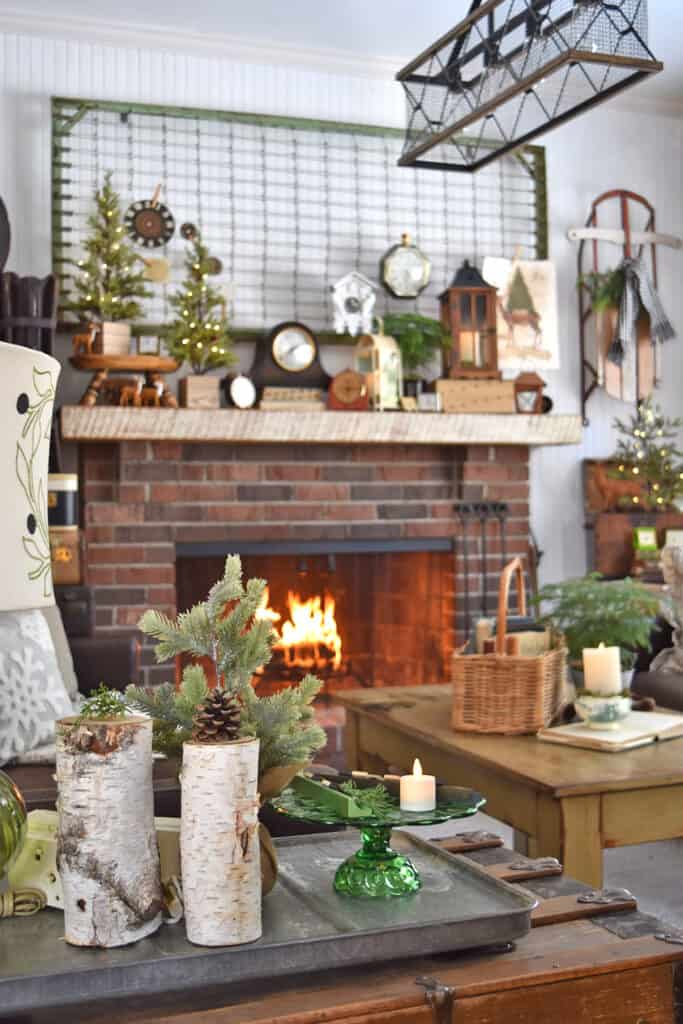 7) How to Decorate to Thrift the Look, Dark Academia
Dark Academia was another decorating style challenge, and it was fun to learn more about this look and give it my own music-themed twist. Quite a few of you resonated with this classical look; a great way to enjoy many vintage finds, too!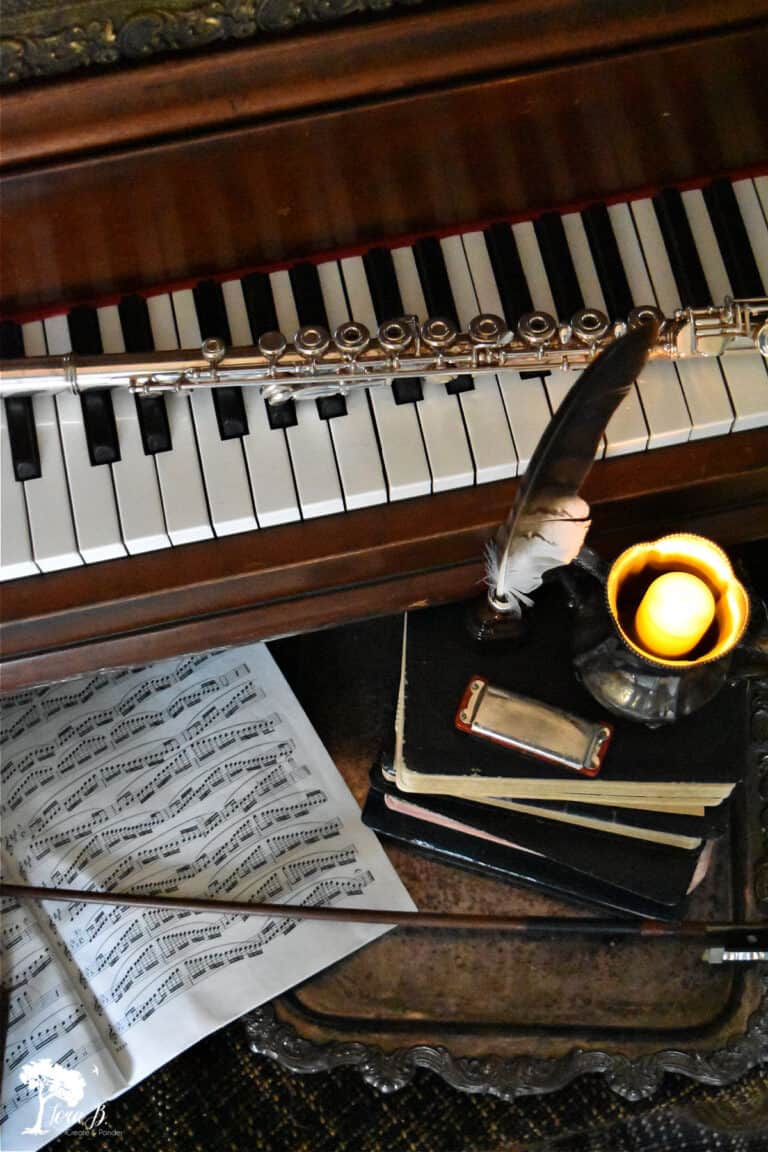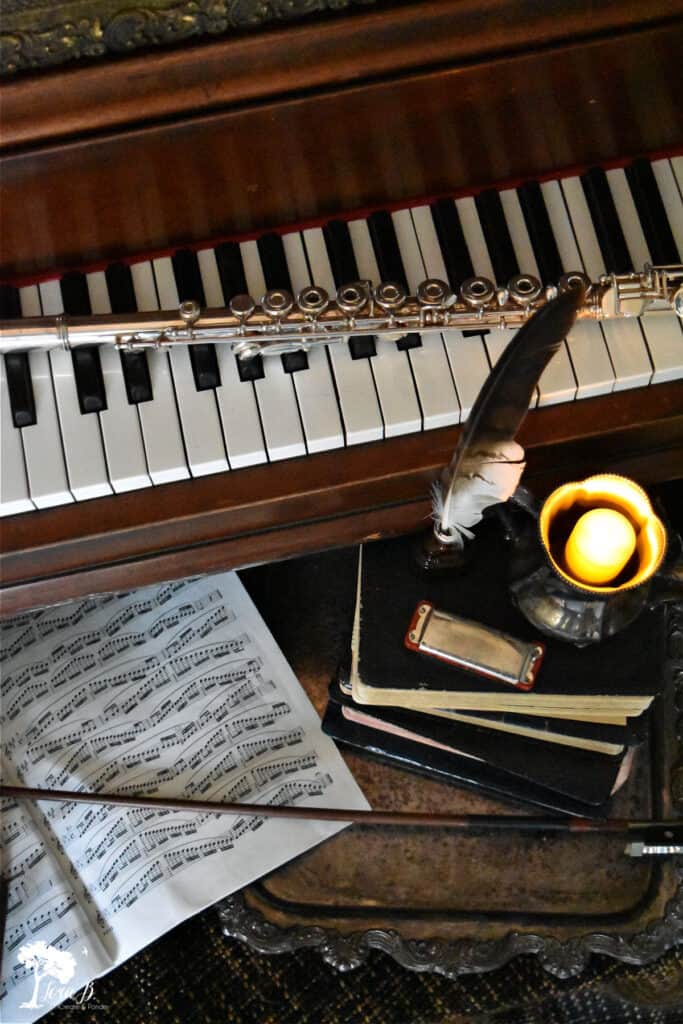 6) Vintage Inspired Christmas Home Tour with Traditional Style
Christmas home tours always make the most popular list, because we all love to see homes all gussied up for the holidays!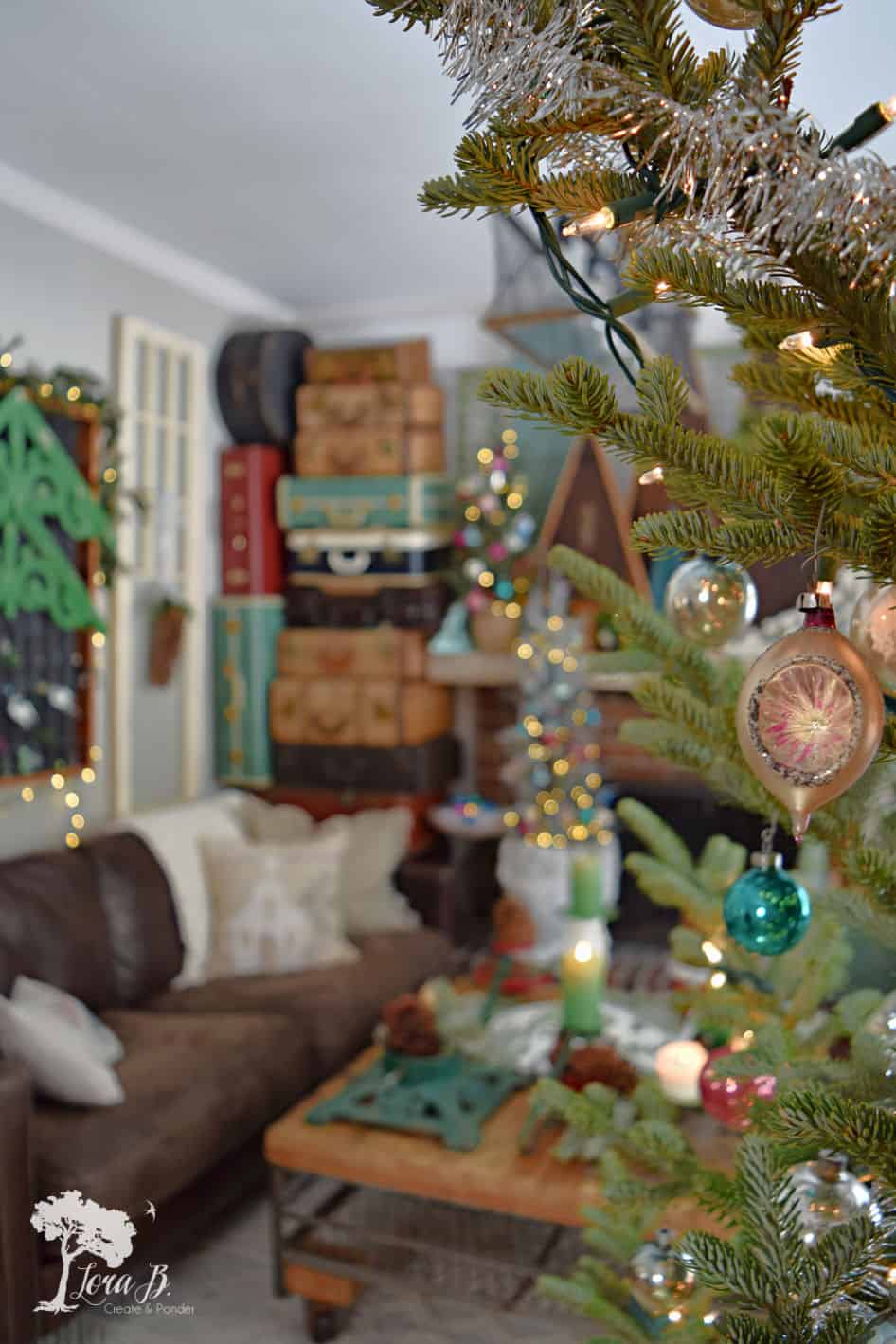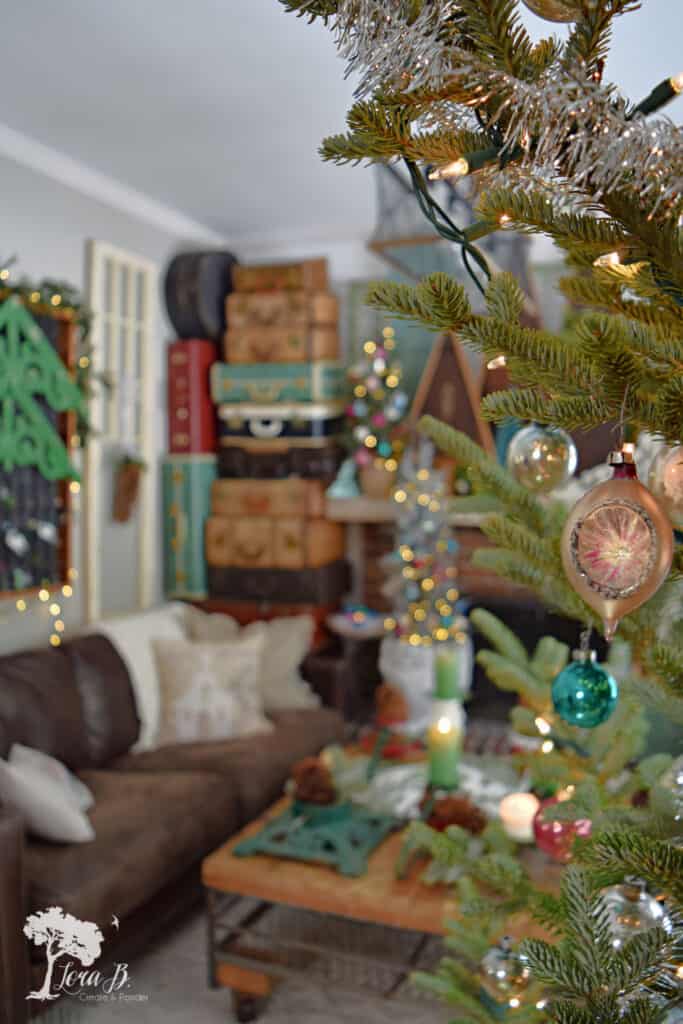 5) Thrifting for Vintage Christmas Decor
If you've found your way here, it's likely you also love decorating your home with unique, thrifted decor. This Christmas I scored big while secondhand shopping and you loved seeing my haul. Then you got to see how I decorated with all my recent finds for the holidays!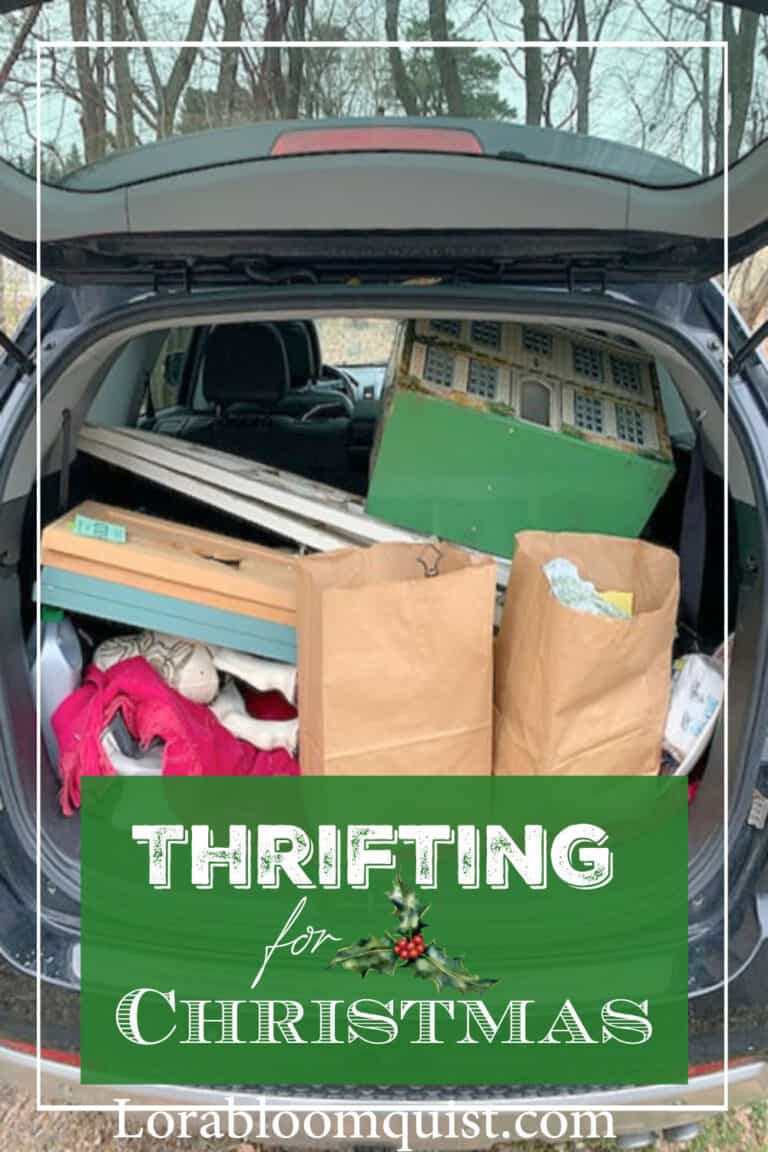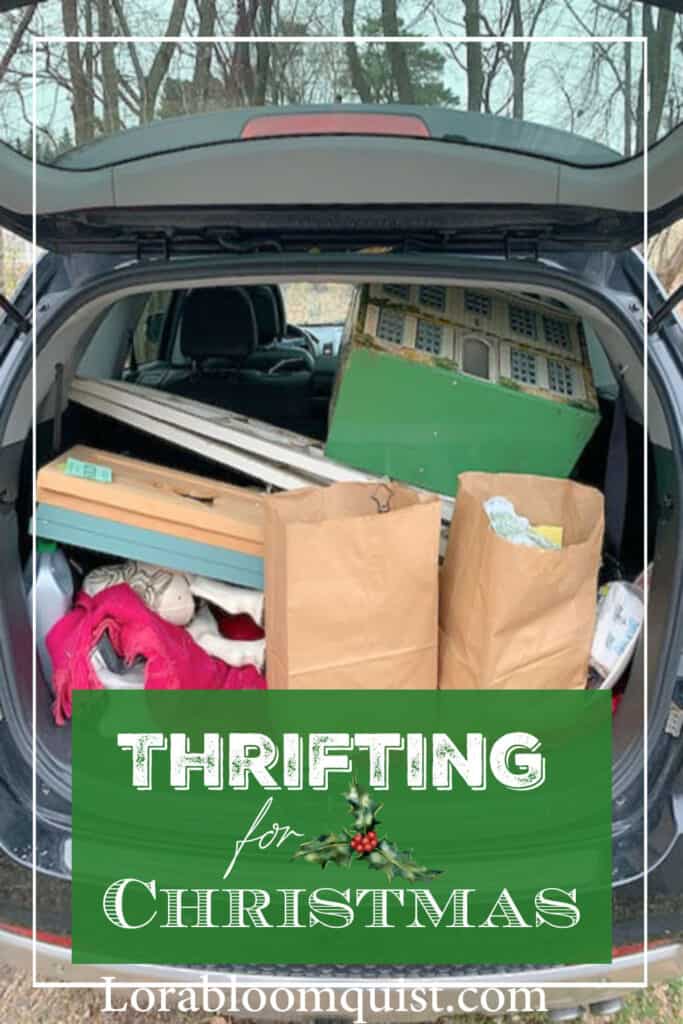 4) 12 Easy Ways to Refresh Your Home Inexpensively
This post is filled with easy ways to give your home a boost without spending much money. Definitely one to check out after the holidays!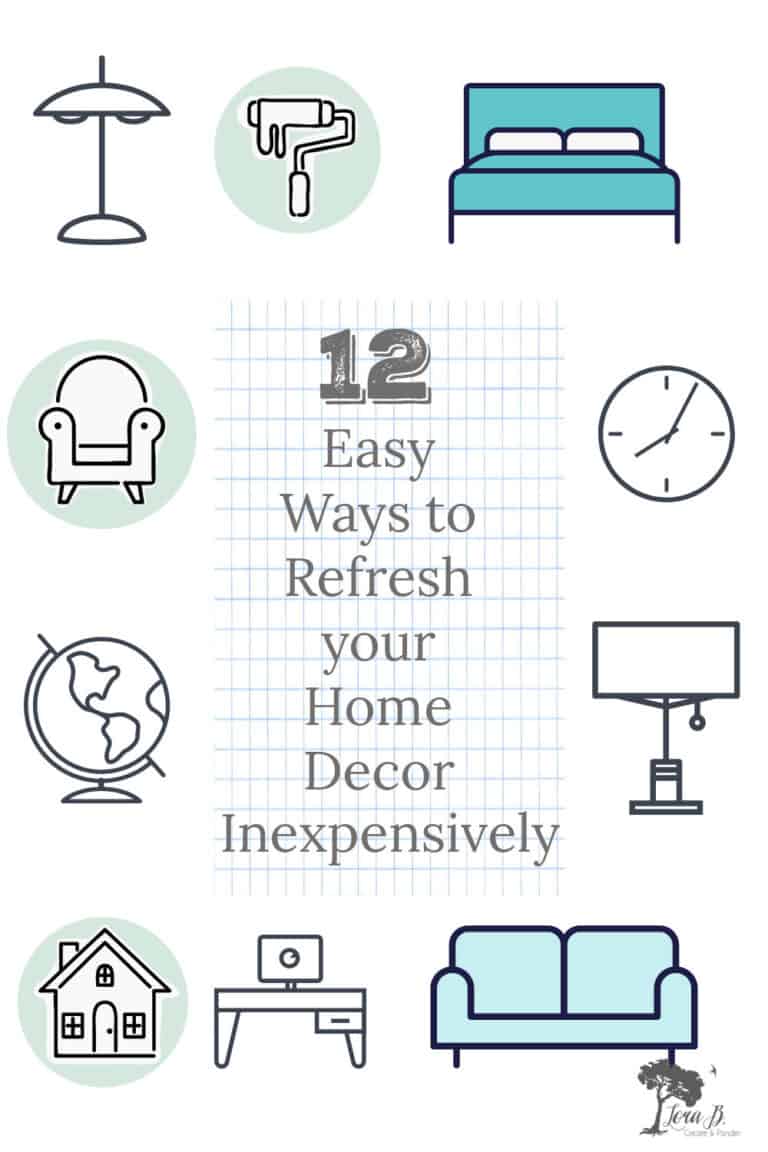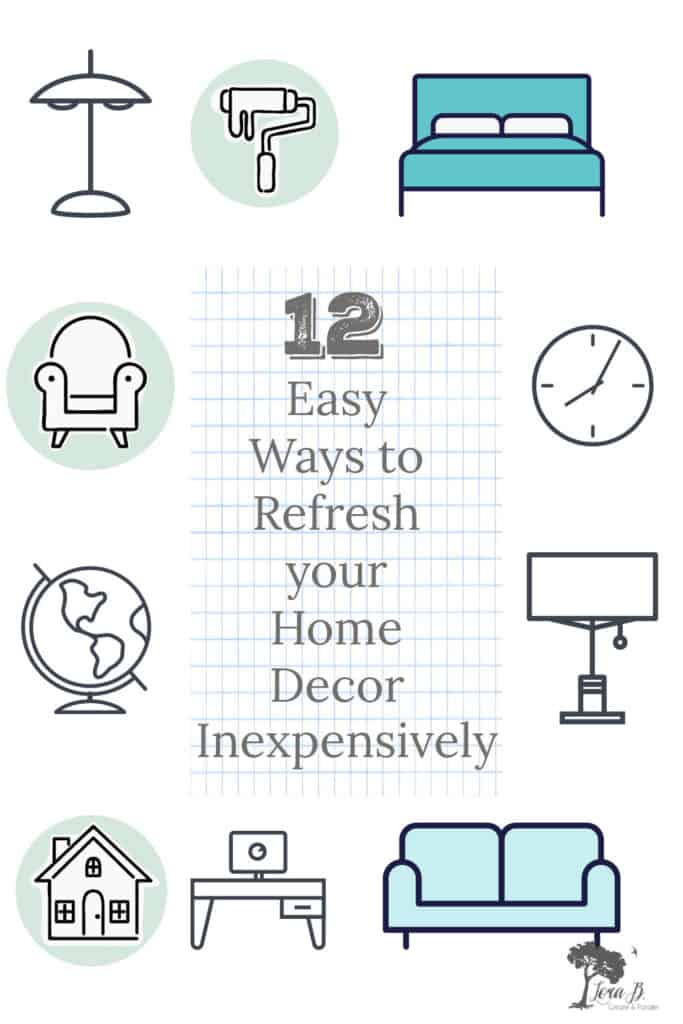 3) Decorating the Fall Mantel with a Vintage Door
Who doesn't love a perfectly-patinaed old door? We've got them on every doorway in our home and I was excited to find a creative way to use a recent find on our Fall Mantel. The subtle orange chippy paint was perfect.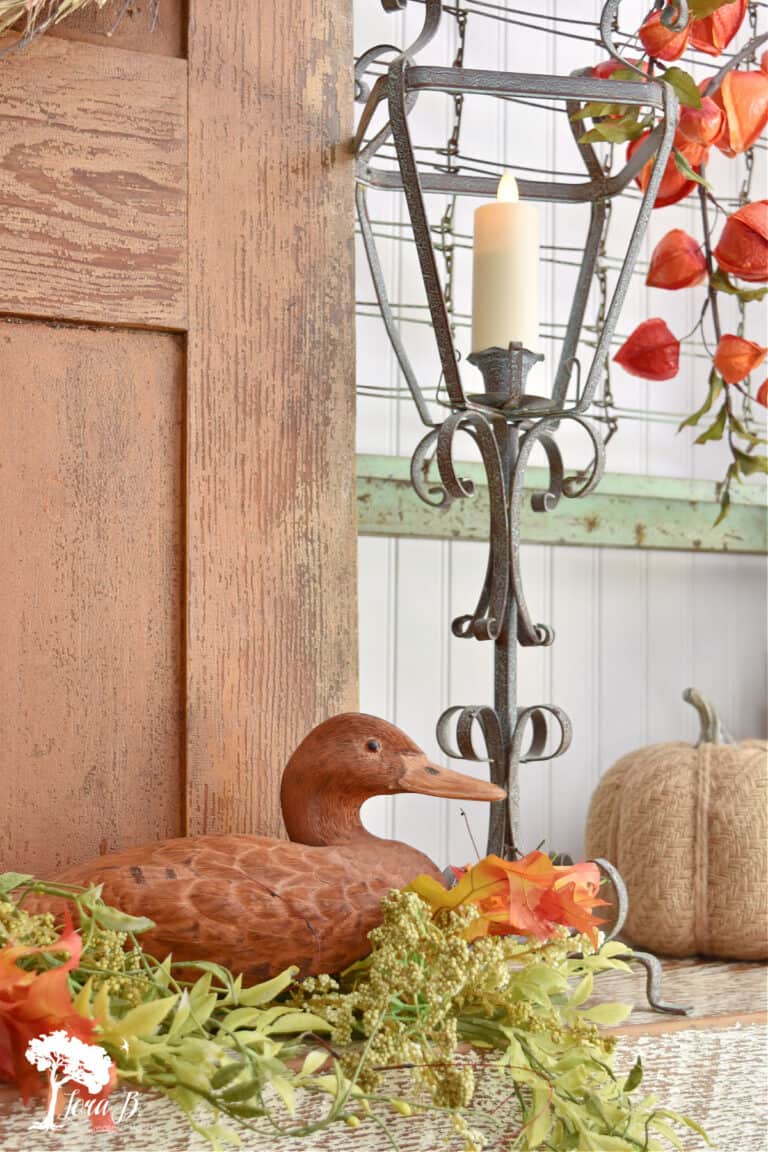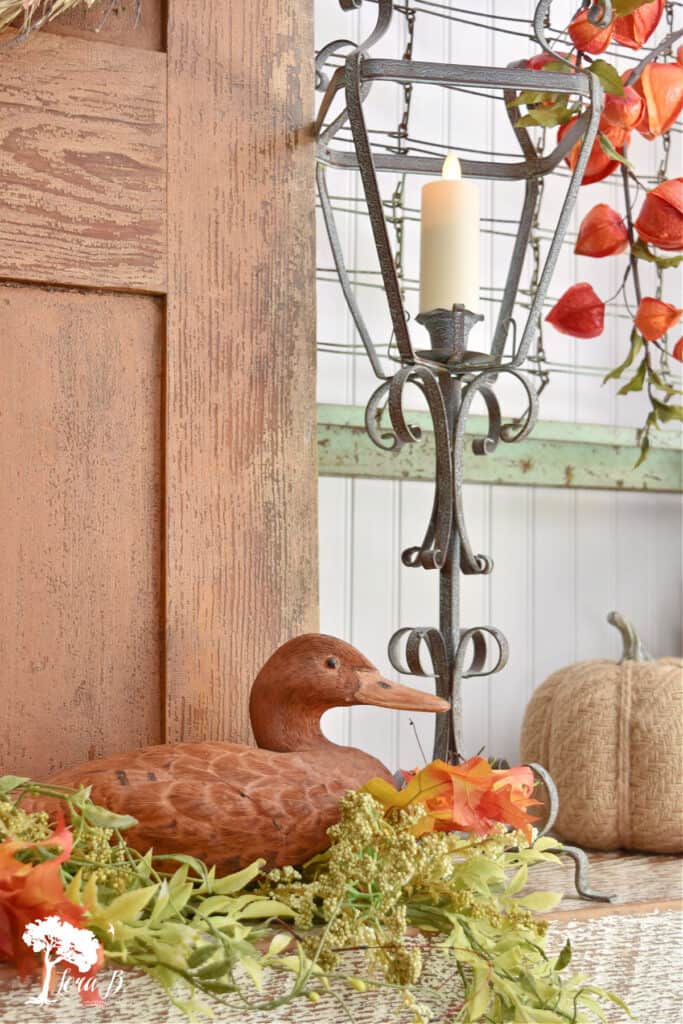 2) A Charming Spring Kitchen with Cottage Style
I couldn't be happier to see the return of cute cottage decor style. Last Spring I filled our kitchen with this romantic, sweet style and it brought me right back to my Laura Ashley days. If you love flowers and gardening, this look will be right up your alley; perfect for Springtime!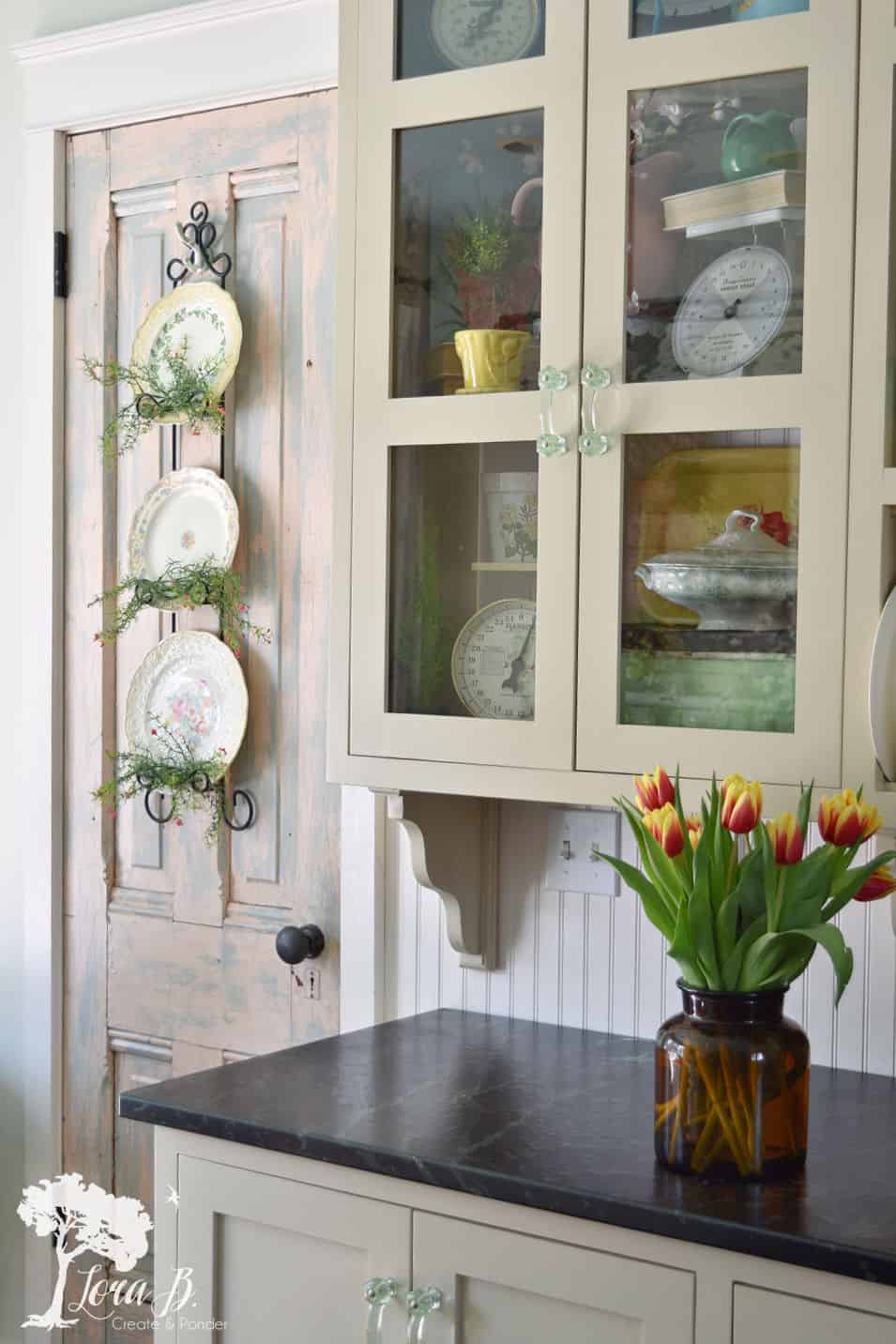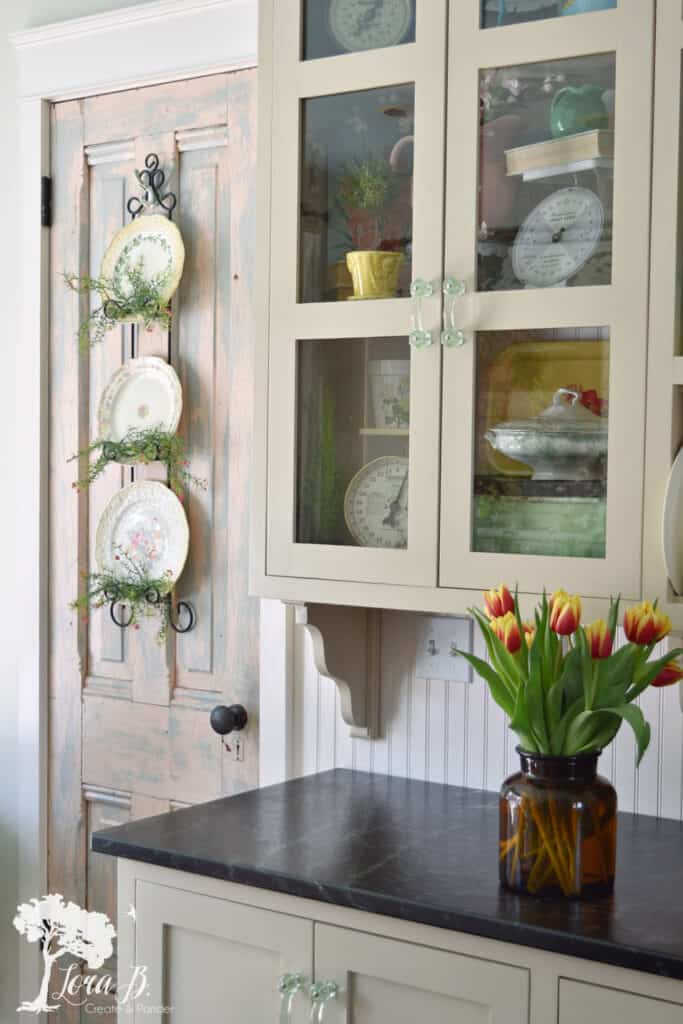 1) 10 Pretty Ways to Decorate with Vintage Milkglass
Milkglass is as basic to vintage decorating as a pair of jeans is to your wardrobe. It can be dressed up or down, be used for function or beauty and can be paired with any color for any season. This post gives you plenty of ideas to use it in your home decor. I'm guessing many of you have your own collection!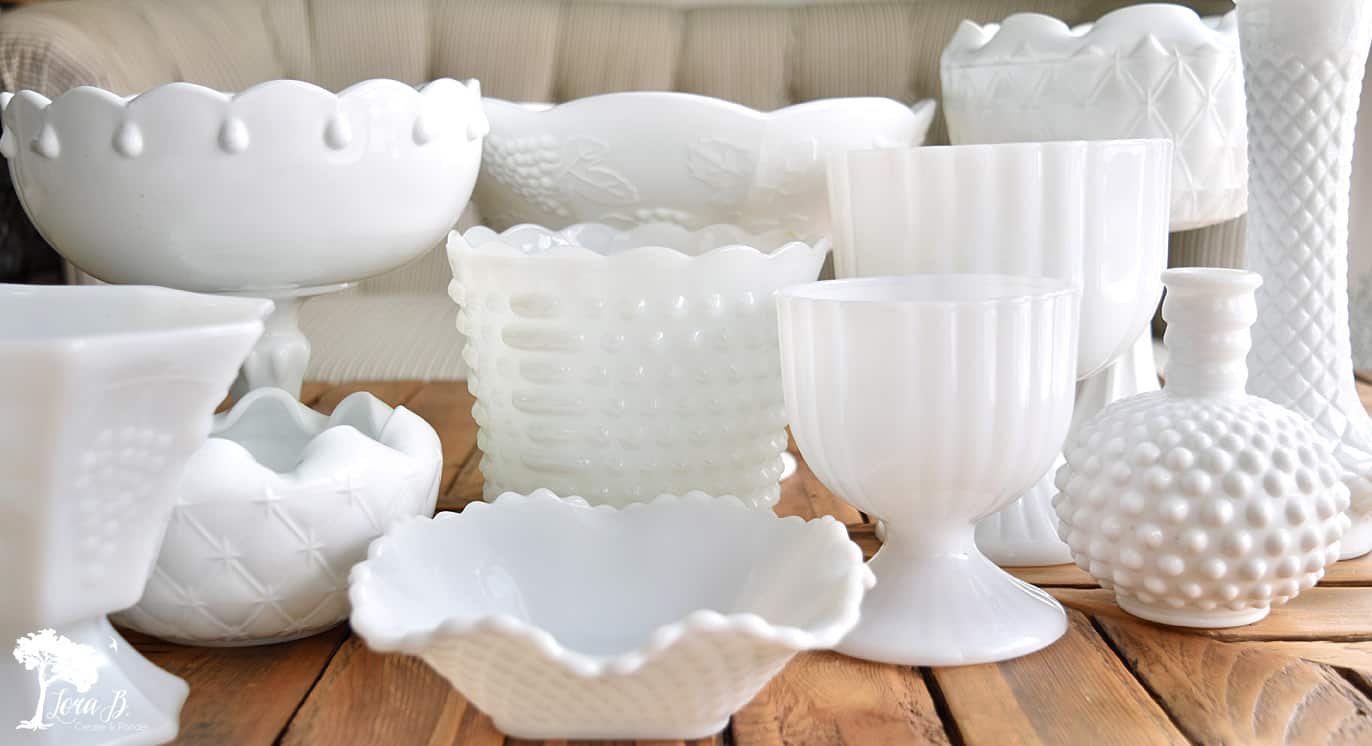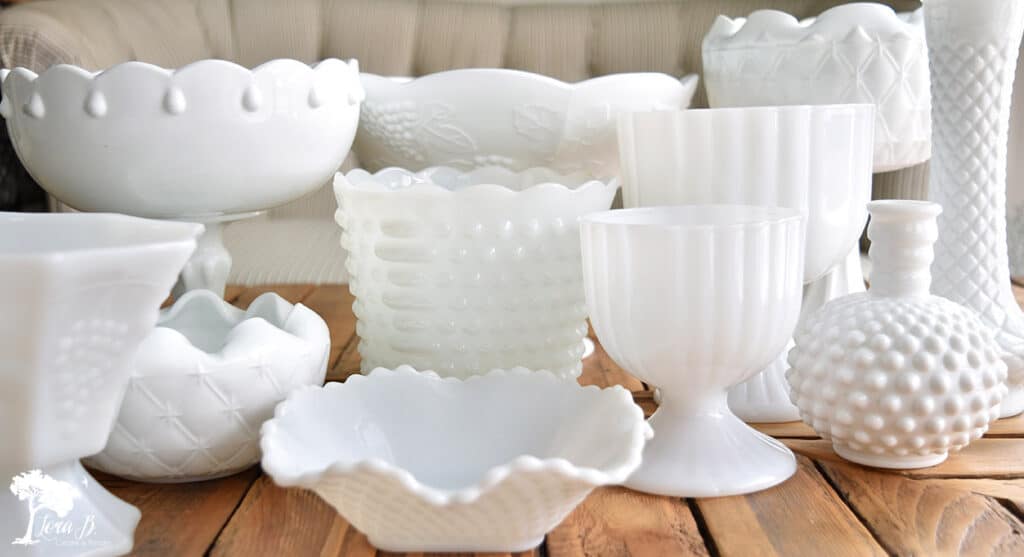 Had you read all of these posts? Did your favorites make the list? This roundup was a great variety of seasons and places in our home, and I hope it gave you lots of decorating ideas!
Thanks for reading the Top 10 Most Popular Decorating Posts of 2022. If you enjoyed your visit, become an Insider to keep the ideas flowing!
Pin and share!