Graduation Party Planning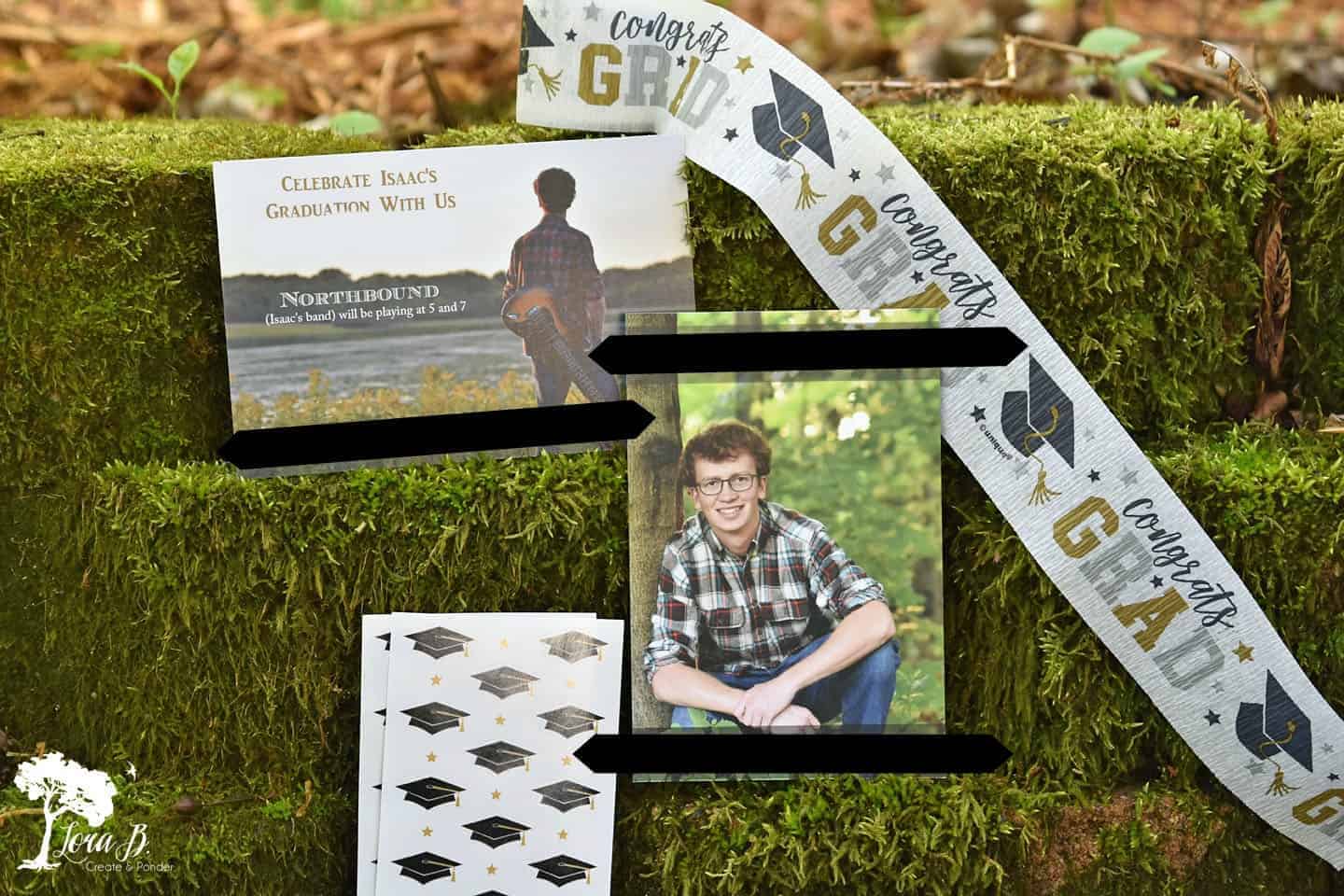 It's tradition in our neck of the woods to have a special party to celebrate high school graduation. I know this isn't "a thing" in many areas, but we've grown up with it, and it is kind of a milestone, celebrating a child moving on into adulthood. Some may see it as a time to hail a student's success; I see it as a celebration of their whole life, of who they've become. Kind of like a birthday party on steroids;) This Graduation Party Planning has been consuming my mind (and my time) for many months. Here's a sneak peak into the details.
I also see graduation parties as a time to thank all the people who have contributed to your child's life. From teachers and coaches that have taught them, to family friends and relatives who prayed them through tough circumstances. Raising great kids is no easy task, and I so appreciate those special people who have helped my children become who they are today. Graduation parties are a thank you card to these people as well.
In order for both the graduate and your special guests to feel loved and appreciated, details need to be thought out and coordinated beforehand. Also, I don't want to be a stressed out mess during the party and want to enjoy our guests and the whole experience. If I've thought about everything beforehand and coordinated it all, I can (almost) relax during the party and soak up all the moments.
Create a Theme for Your Graduation Party Planning
Starting out with a theme in your party planning helps everything fall into place. It helps you make decisions when you're purchasing tableware, creating vignettes and making centerpieces. For this graduation party planning process, I am working with a "Tree" theme. This youngest boy/man of mine has always been a tree climber. He loves the outdoors and has been climbing trees twice the height of our home (while I pray) for quite a while. Here's how I'm working this theme into the whole day.
Party Planning: Guest Tables
To capture the Tree theme on the guest tables, the decor will be rustic. Painter's dropcloths will clothe the 8 foot plastic party tables I've rented. Other glass and wood patio tables we own will be bare, so the whole look won't get too fussy. "Repurposed Lath Stick Runners" have been made in rectangles and squares, and will be the centerpiece foundation on each table. Leafy placemats will peek out from underneath to add some green.
These gnarly-looking things are leftover branches from large hydrangea bushes we used for my sister's wedding 10+ years ago. They will be painted with brown paint and stuck into some type of wood stumps or these "Repurposed Vintage Bucket Rustic Vases". Photos will be clipped with natural clothespins on the branches. Natural moss from the yard will accent the tables like confetti.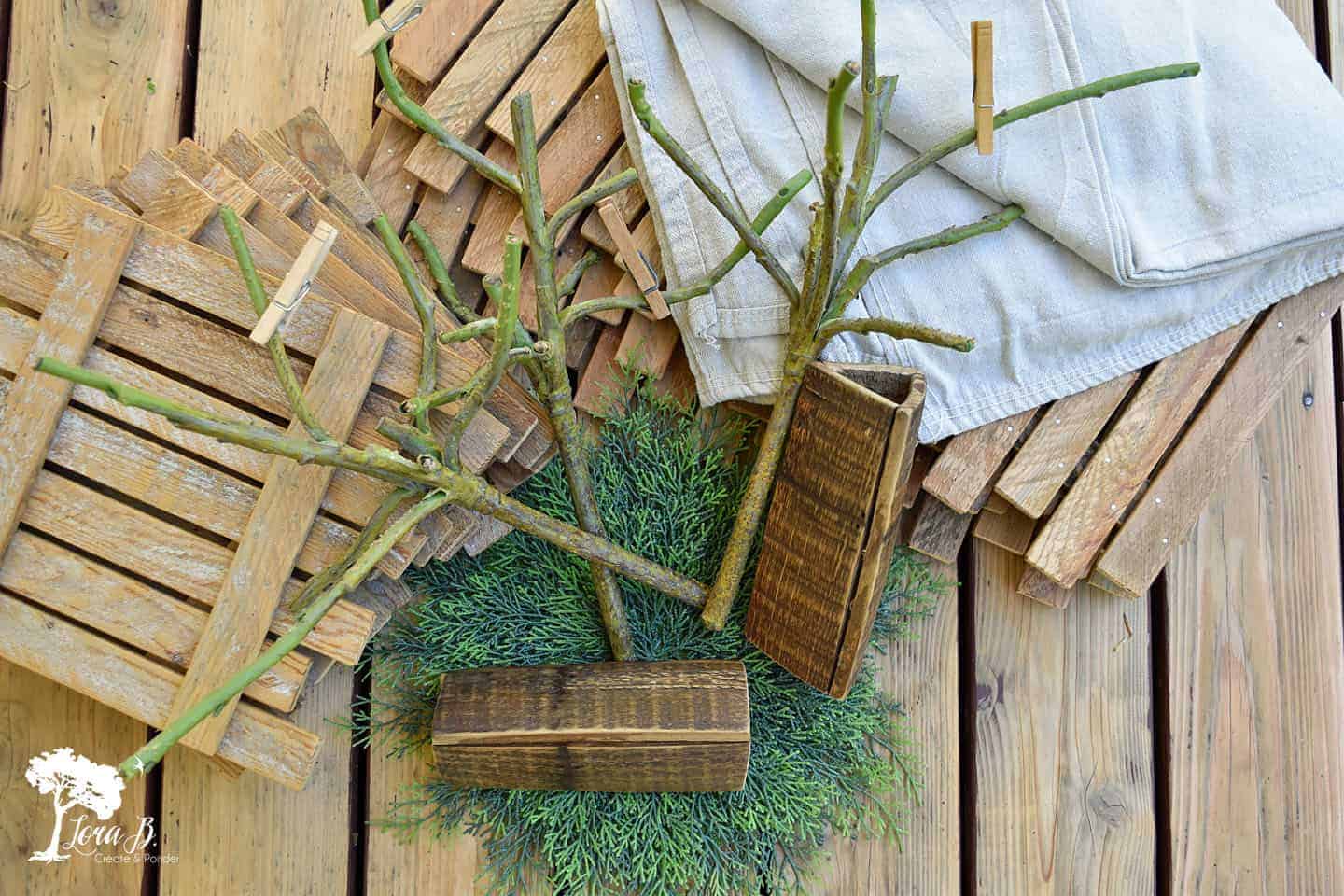 Party Planning: Buffet and Food
For this Tree party, picnic-type food seemed to fit nicely. It's also my 3rd and last child, and I wanted to keep this one as easy as possible. I ordered broasted chicken and will be buying potato salad. The veggies and dip and cowboy cavier can be made ahead of time, as can the cookies and bars. "Cucumber Lime Punch", which is always a crowd favorite, is easy to make and will be right outside the door on the deck for quick access. I'll have lemon water and decaf coffee for guests also.
Vintage enamelware in white-with-black and white-with-green will serve the food and hold chilling ice underneath. Refreshed, junky drawers ("Use Vintage Finds and Refreshed Junk as Unique Serving Pieces and Centerpieces") will corral paper plates, napkins and utensils. The buffet will be built up with wood slices, organic-looking placemats and a mini, lighted tree.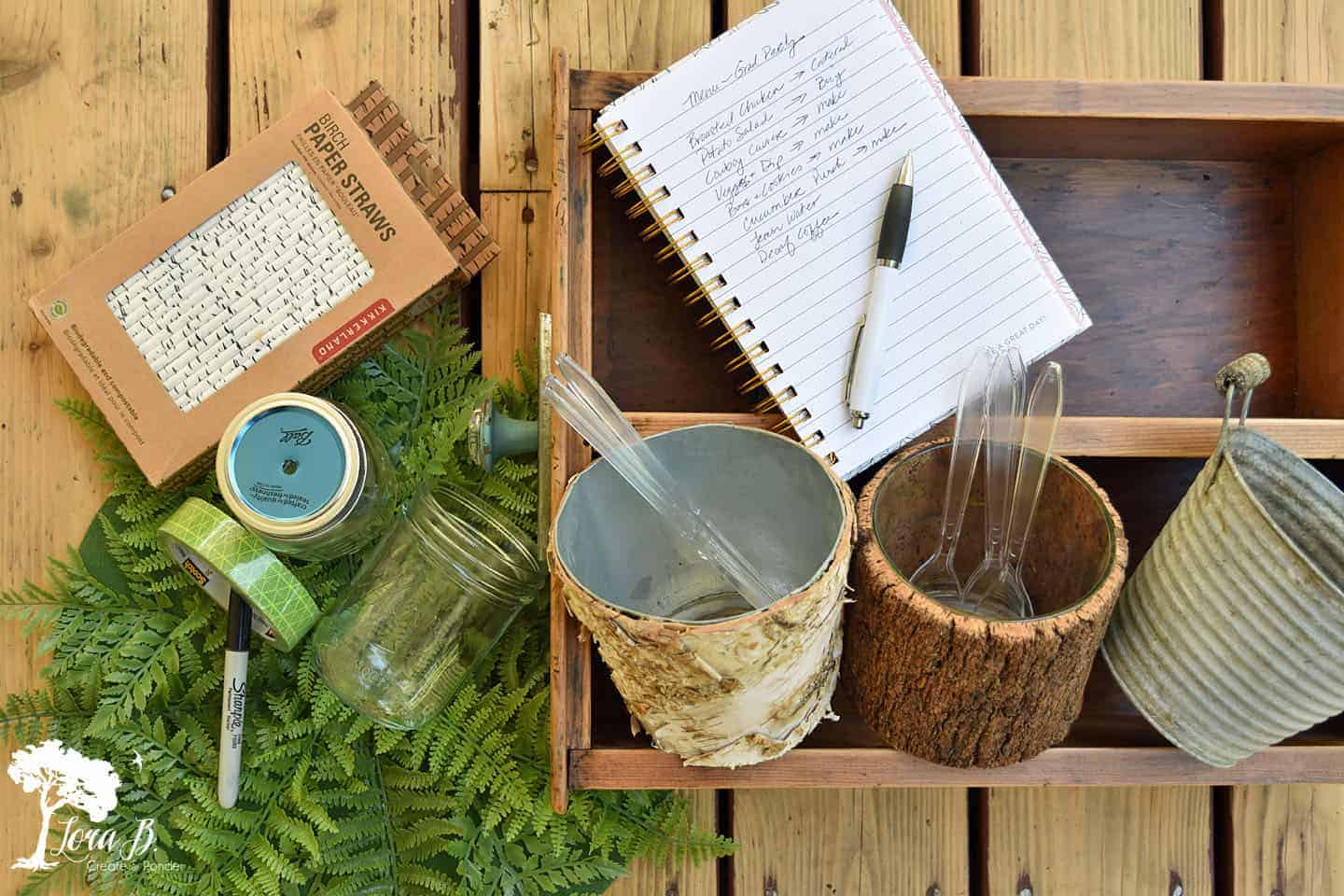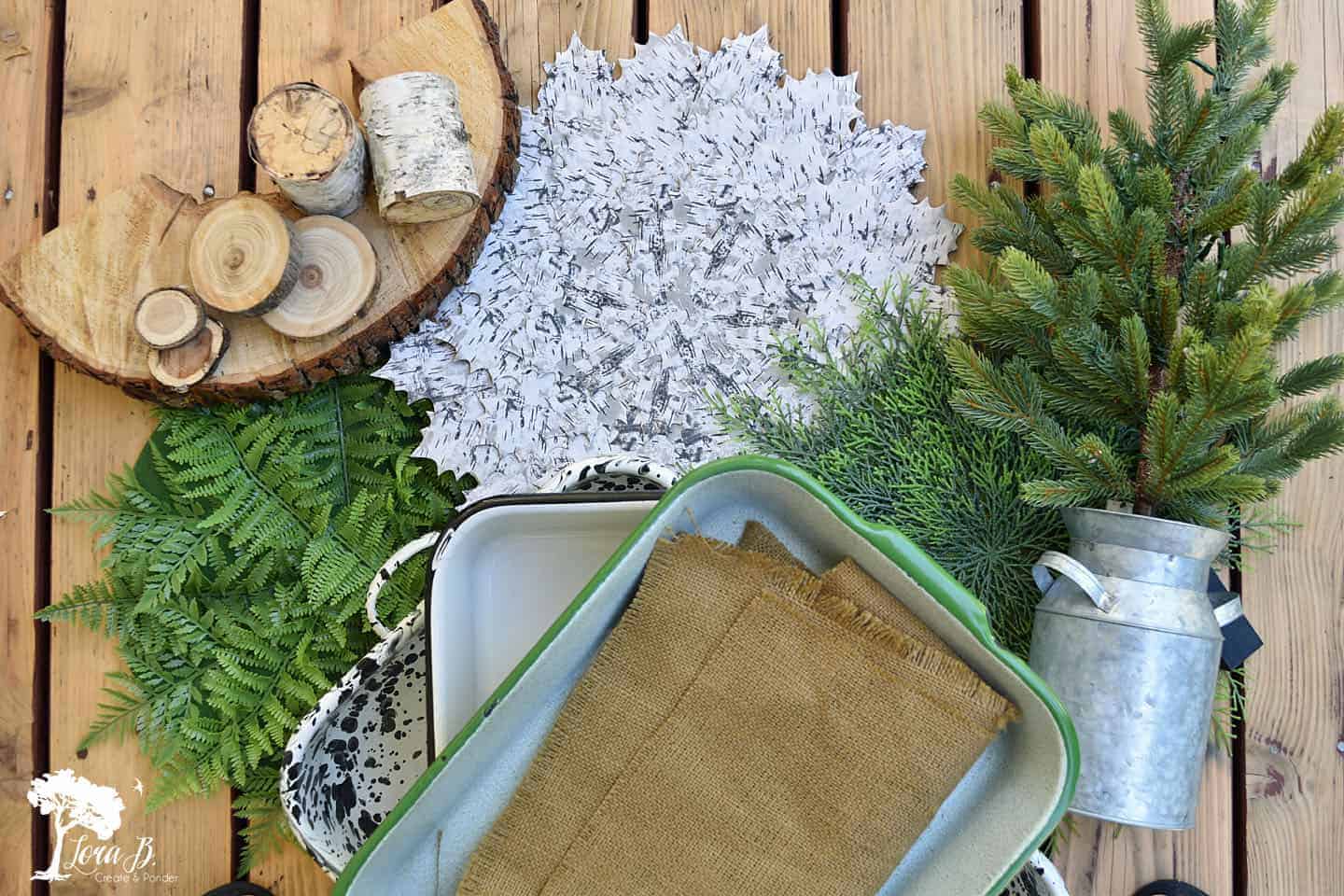 Instead of using plastic cups for the punch and water, I've got a ton of glass jars with metal lids. Birch straws carry thought the theme, and green washi tape will be available to write their names.
Graduation Party Planning: Other Decor
Since this son is planning on studying architecture, the other decor vignettes will have an architectural flair. A couple vintage A frame ladders will be painted black and have wood planks spanning their rungs to display his senior pictures and other memorabilia. An old metal toolbox will be refreshed ("How to Refresh Vintage Galvanized Metal") to contain his cards. Clipboards will display his every year gradeschool pics, suspended from regular ladders. Galvanized metal leaves and sticks on rope will create bunting to accent different areas of the party.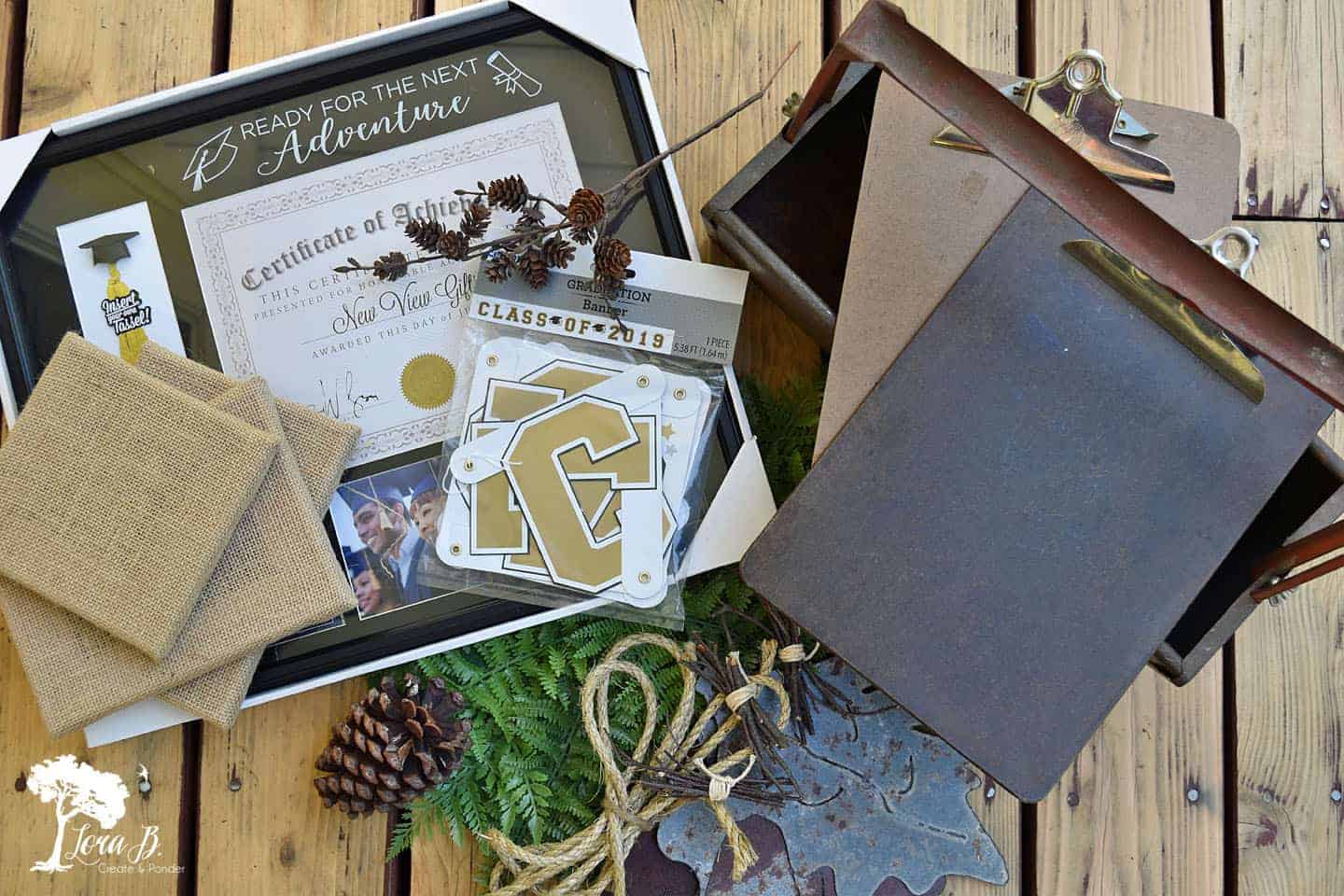 The graduation party pile is overflowing in the dining room! But seeing all this fun, themed decor helps me get excited for the fun parts of the party while we still slave away on touching up paint, sealing the deck, and getting gardens in shape. Rest and relaxation will definitely be on the agenda when this summertime outdoor party is over! Pray for beautiful weather; there's no way this many people would fit inside our house!
For more party and event planning tips:
"Outdoor Party Tips: The Entrance and Furniture"
"Grad Party Planning Tips, The Decor"
"Junk Beautiful Photo and Memory Displays"
"Party Theme Building: Where to Start"
I hope hearing a lot of the details about this Graduation Party Planning process helps you the next time you're hosting a big event! In a couple of weeks, you'll see how this party turned out! I'm starting to look forward to being on the other side;0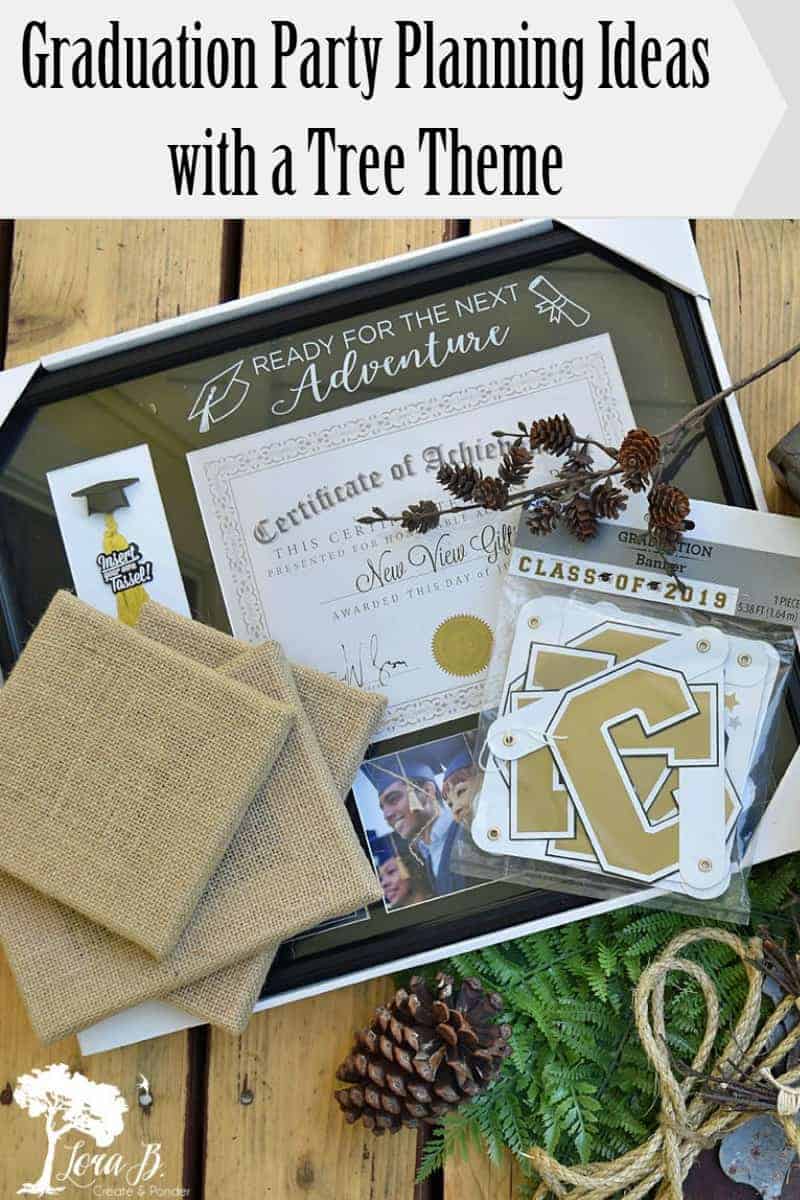 Sharing at these lovely parties: