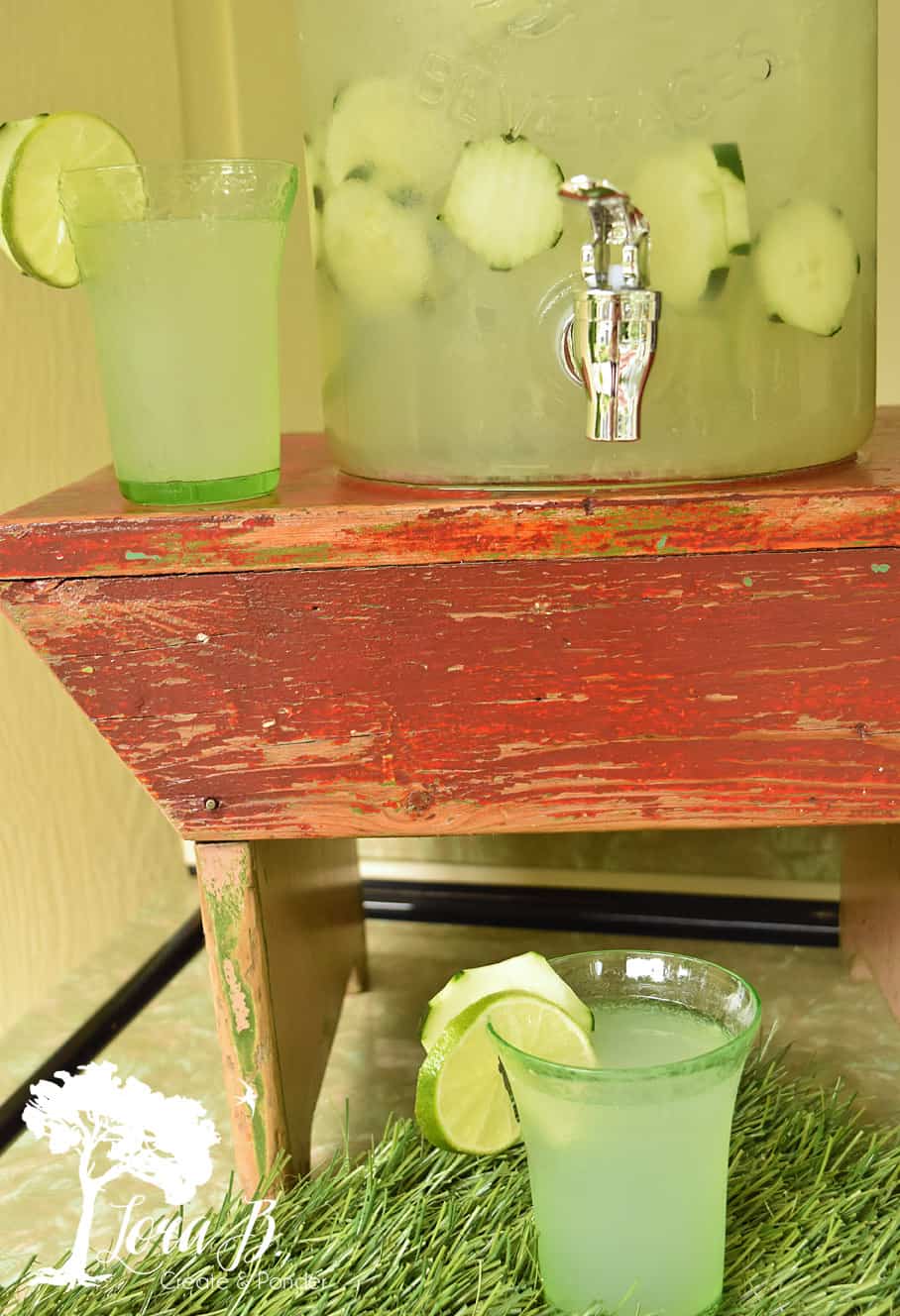 I promised I'd share some of the favorite recipes I made from our recent outdoor grad party, like the "Broccoli Quiche" I shared the other day, which got my vote as the best egg dish of the day. But the Cucumber Punch was definitely the surprise hit of the party! We had to keep refilling the cute oversize jar container many times over, and guests kept asking…what's in this?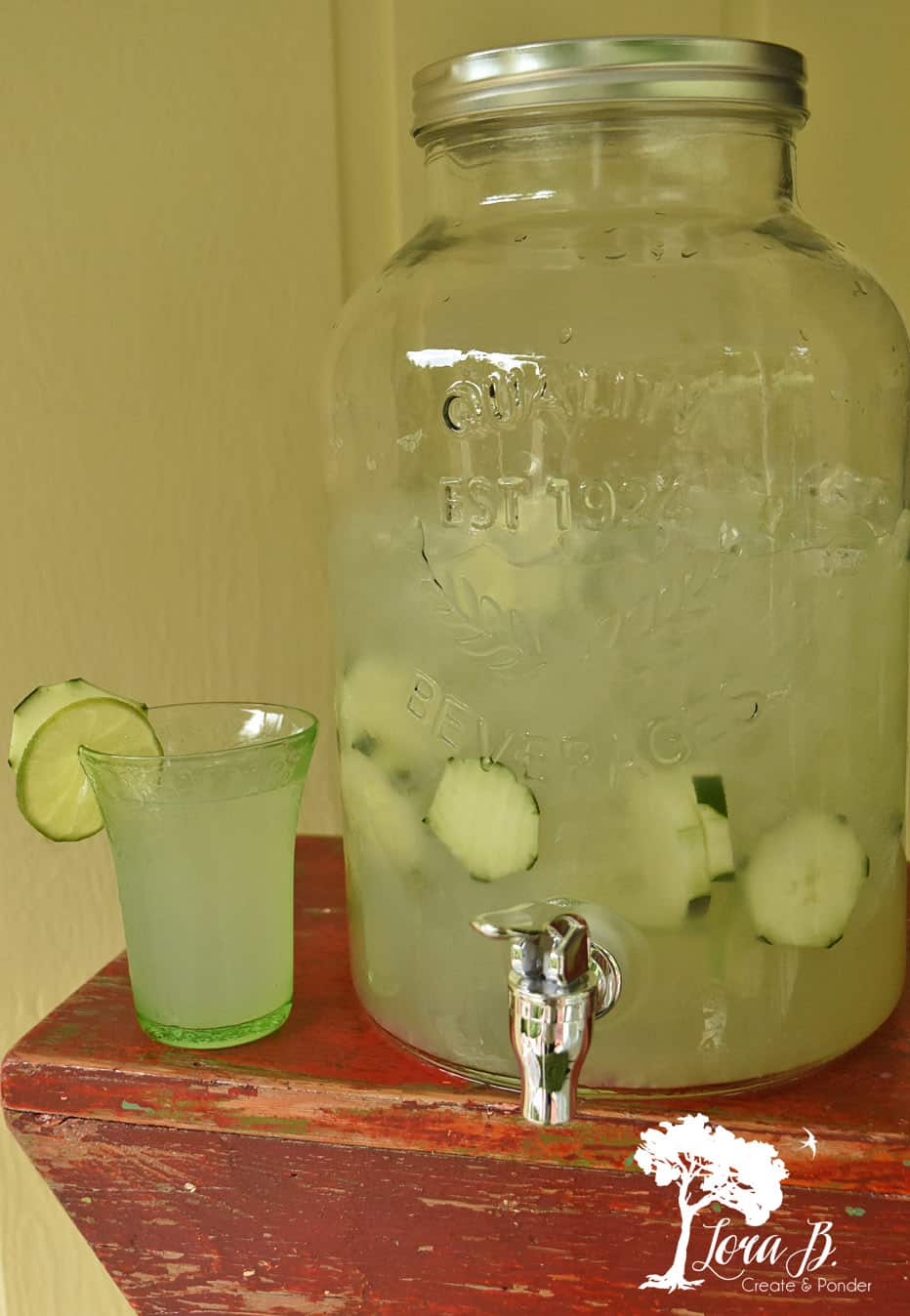 It's honestly about as easy a punch recipe as you can find, and the unique flavor combination of lime with cucumber refreshes and delights the tastebuds!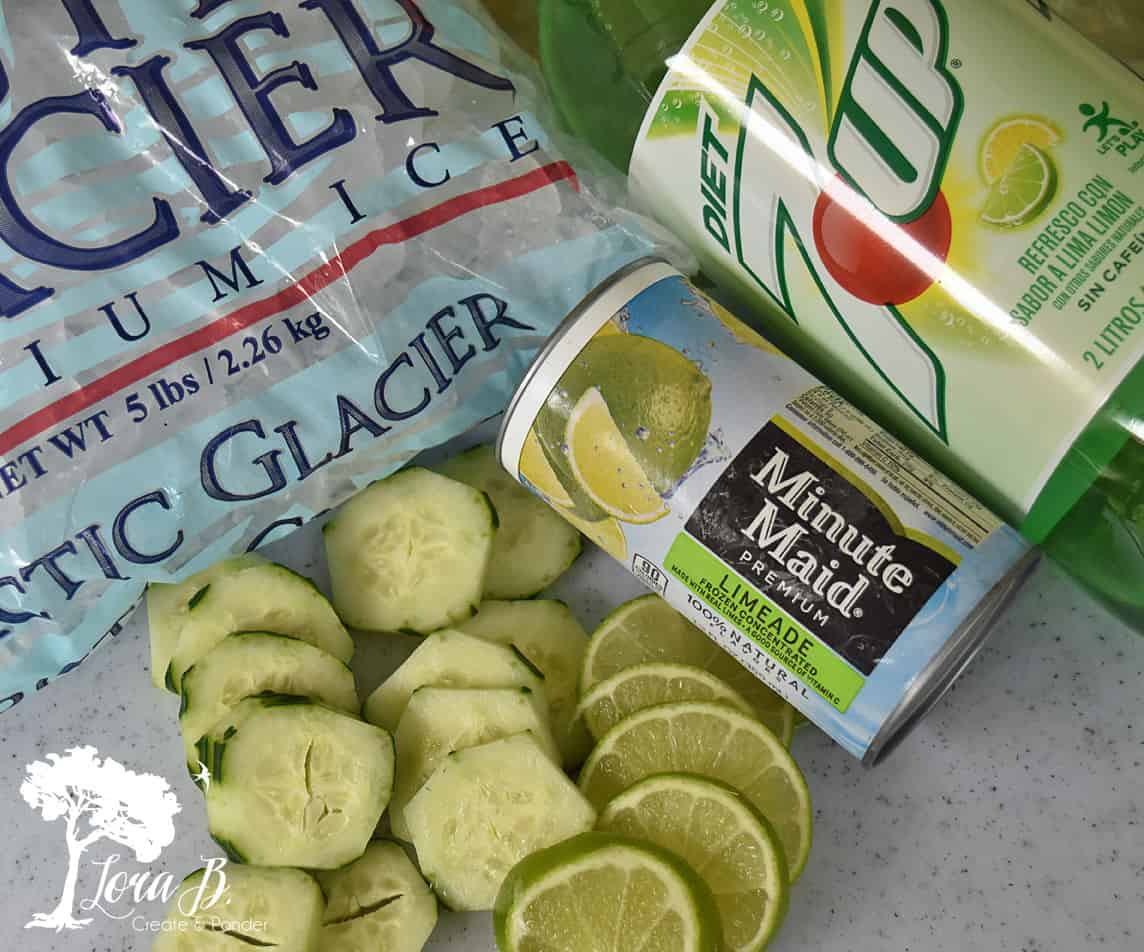 Cucumber Lime Punch
1- 5 lb bag ice cubes
1- 12 oz frozen can of limeade, thawed
1-2 liter bottle of Diet 7-up
Cucumber Slices (I like to stripe them) and Lime Slices
Place ice cubes in punch bowl or large beverage container. Pour limeade and 7-up over, along with slices. Stir. (This is one recipe in my container). Drink and be happy!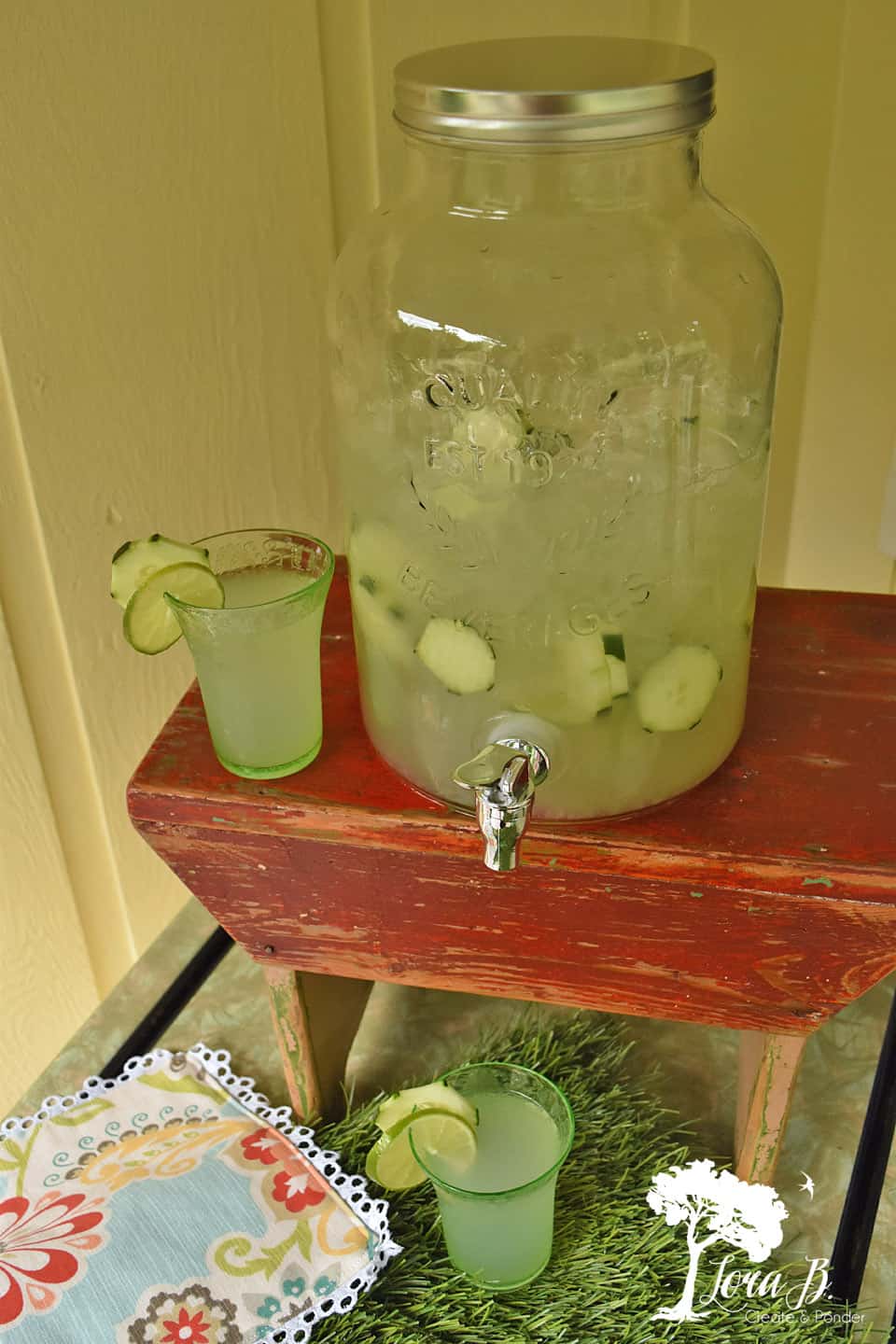 Bonus Tip: The spout on these beverage containers are placed so low, set your cute glass server on a vintage stool, upside down pail or wood crate, so guests can place their glasses under and you don't have to put it on the edge of the table!
And instead of having a napkin to catch the drips, how about a little square of fake grass from your local building store for a summertime touch? You can hose off the stickiness after the party;)
Read how I refreshed my cute roadside stool in "Little Stools: Function, Love, and Sellability" and see how I styled a garden party with my newly scored green depression dishes in, "Green Depression Glass and a Little Junk for a Garden Party".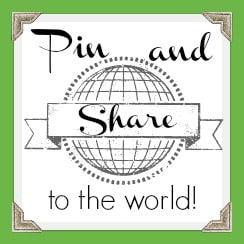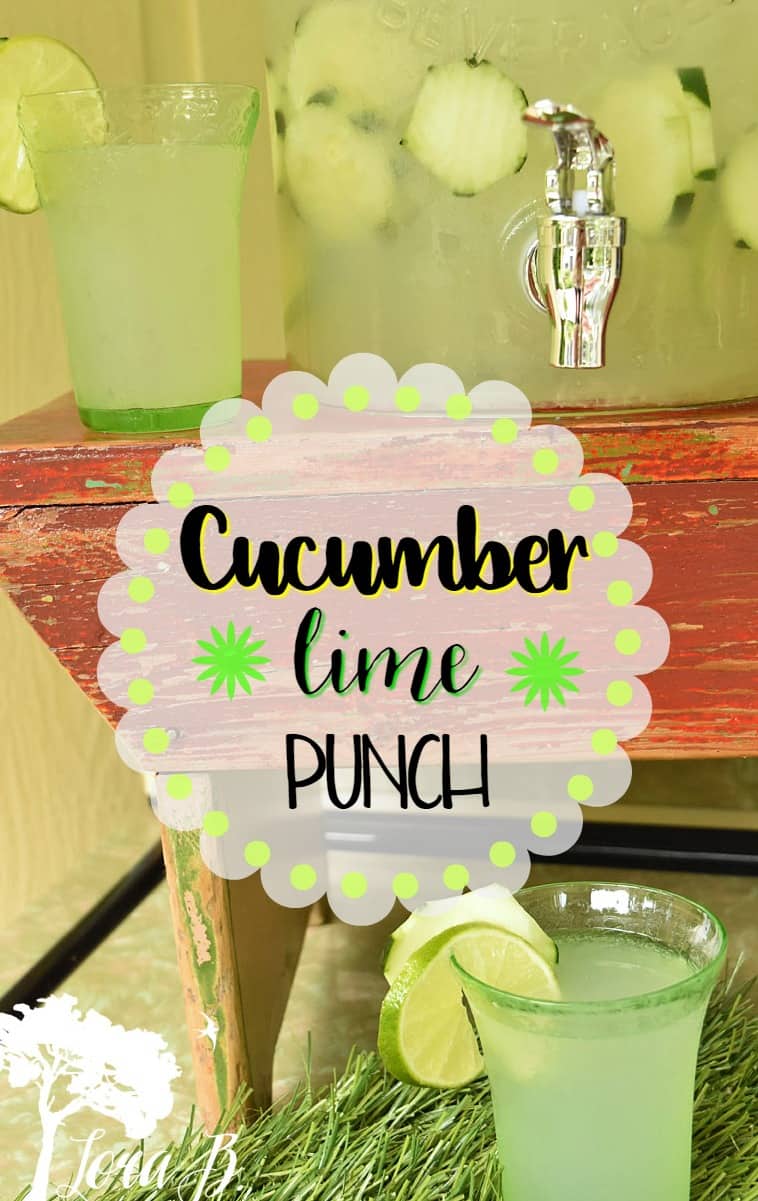 Sharing at these lovely parties: