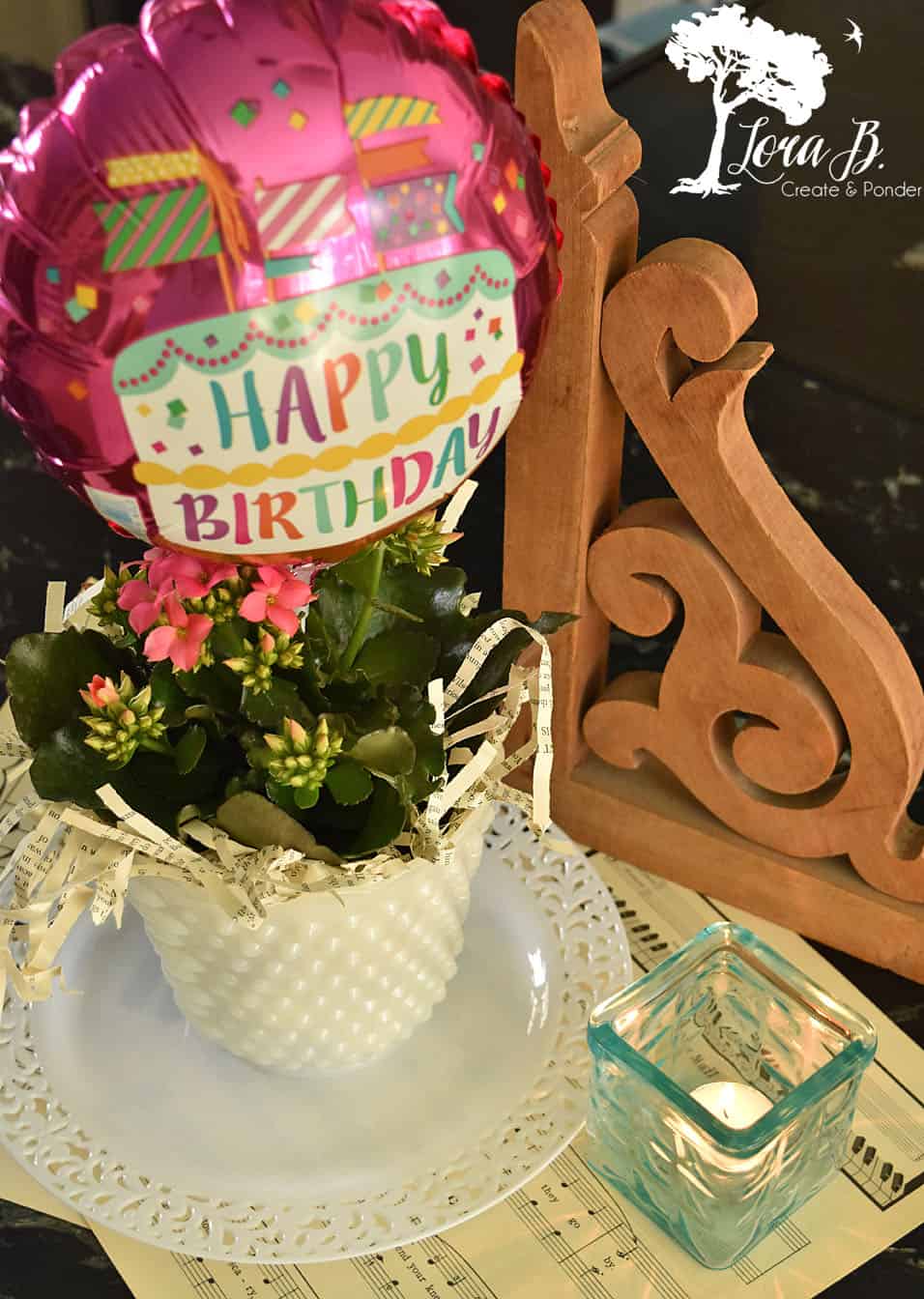 As I was thinking about Happy Girls 18th birthday party these last couple weeks, I was analyzing how I actually come up with themes for the family parties we host. I thought it would be helpful inspiration to you as you are party planning for your loved ones or friends.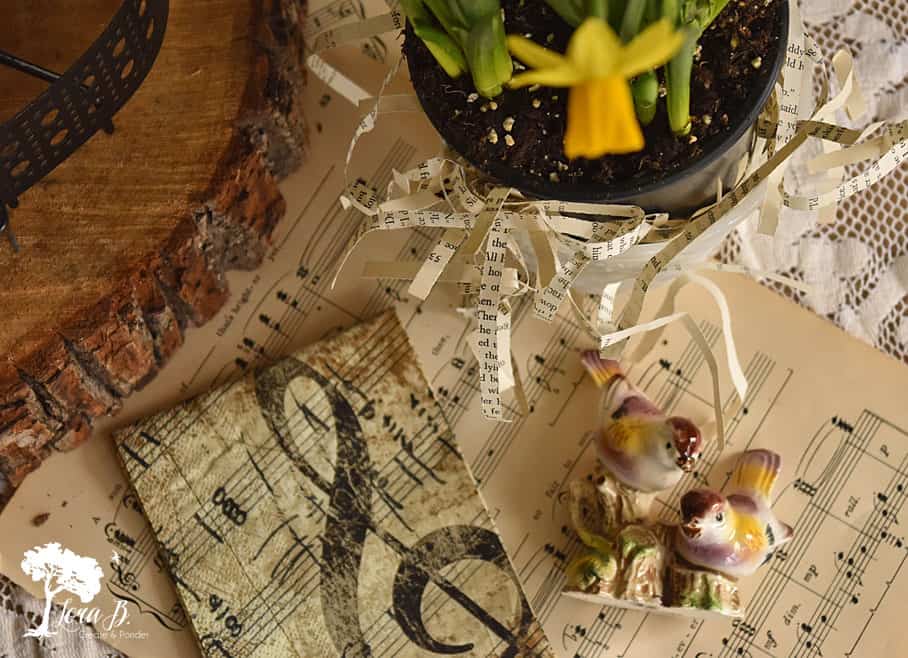 For weeks (or longer) before, I am thinking about that special person and what they're really into right now. Is there a certain hobby that's capturing their attention? Do they have a new job or club that's exciting and new for them? Are they taking a trip or another adventure that they're focused on?
Here are some of the party launch ideas I've come up with in past years:
Cruise Ship Vacation
Minnesota State Fair
Valleyfair Amusement Park
Lemonade Stand
Bike Track
Airsoft Guns
Fear Factor/ Survivor
Wanting a Dog
Camping
Sports-Baseball, Football, etc
Because a birthday party/ anniversary / shower should be all about that special person, so the theme should revolve around what is meaningful to them at this stage or year of their life. It also ends up being a great memory maker, "That was the year he wanted a dog so badly…", or "That was the first time you went to Valleyfair with Boy Scouts". It helps put a framework to your memories.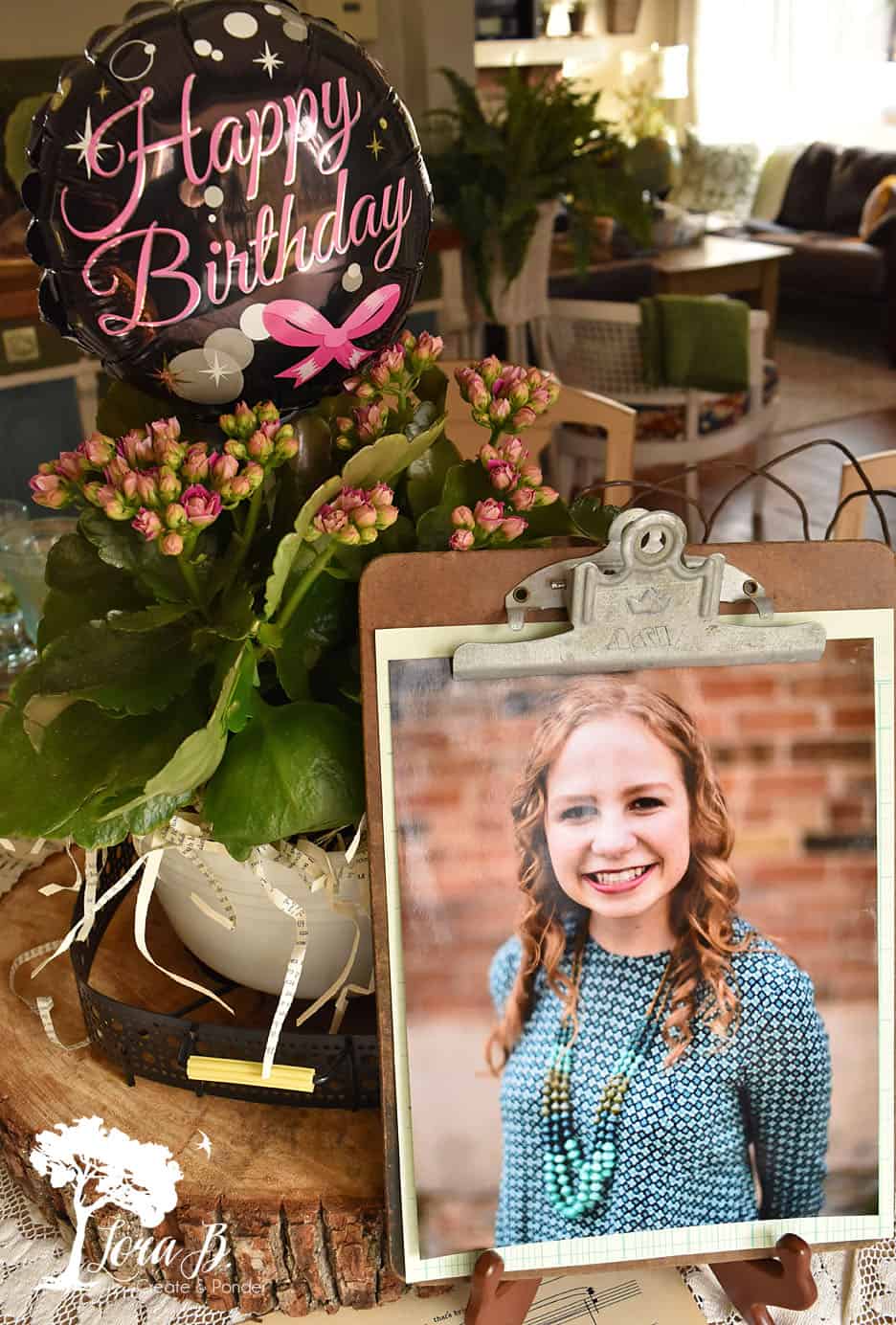 And once you have a launching point for your party, it makes all the other elements so much easier to decide on. You can pick out paper goods that coordinate with your theme, you can choose foods to go along with your great idea…everything else just falls into place!
I've spent the last 4 out of 5 weekends with Happy Girl auditioning at colleges for Musical Theater, so my theme of "Songbird" and music seemed appropriate. And since we're experiencing our earliest ever spring here in MN, filling the tables with springtime flowers and textures was timely also.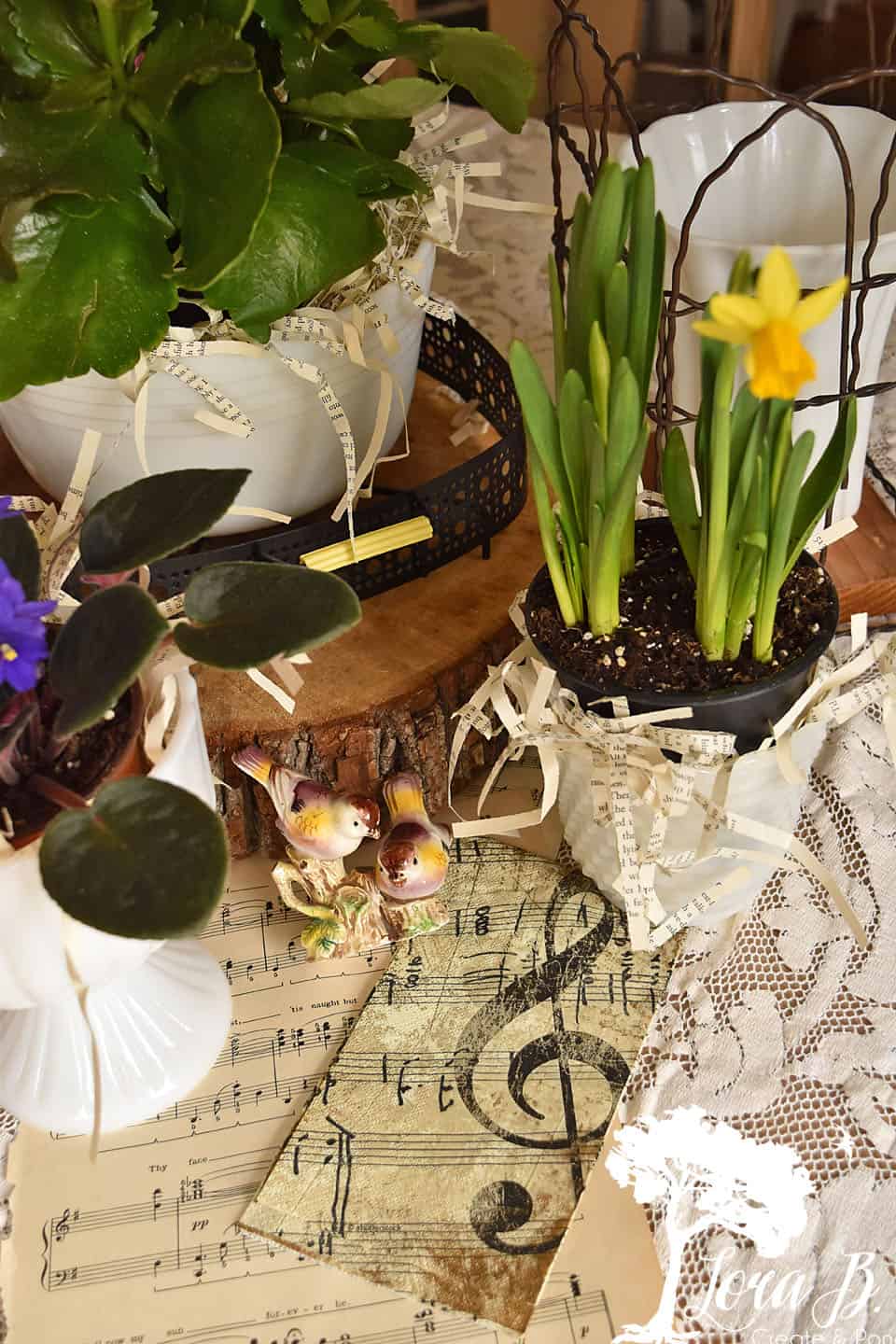 I had purchased the treble clef napkins a long time ago, knowing I'd use them for one of her parties. I quickly pulled pages out of an old songbook and used them as placemats. I liked using touches of black with all the sweet colors, because it represents the maturity and sophistication she's grown into, along with the sweetness she's had since she was little.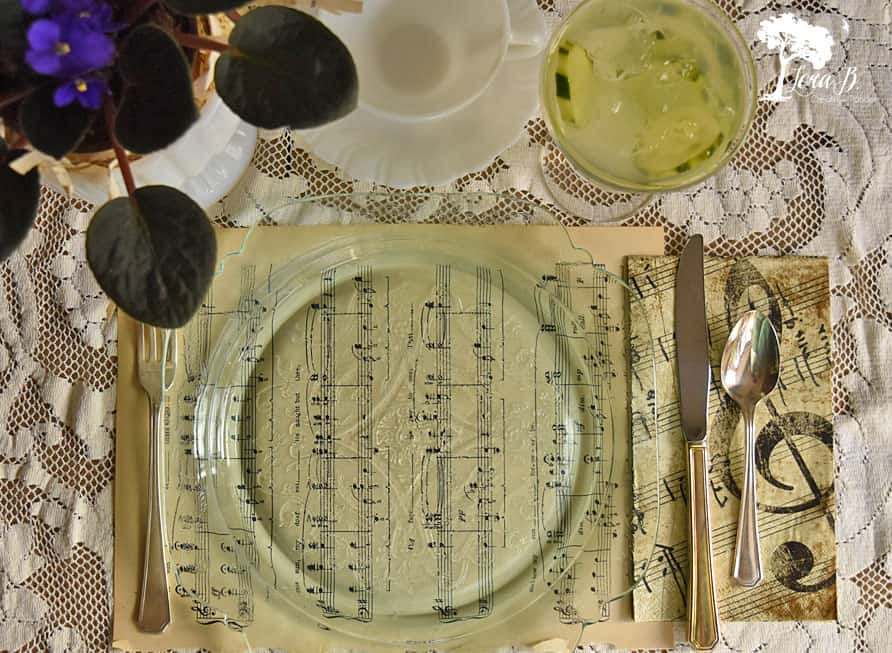 She loves happy colors, especially aquas and greens, so I used my aqua sandwich glass plates, which were fun since the sheet music showed through! My family gathering was at 14, so I had to go every other with the place settings, but I think it makes for a more lively table anyway.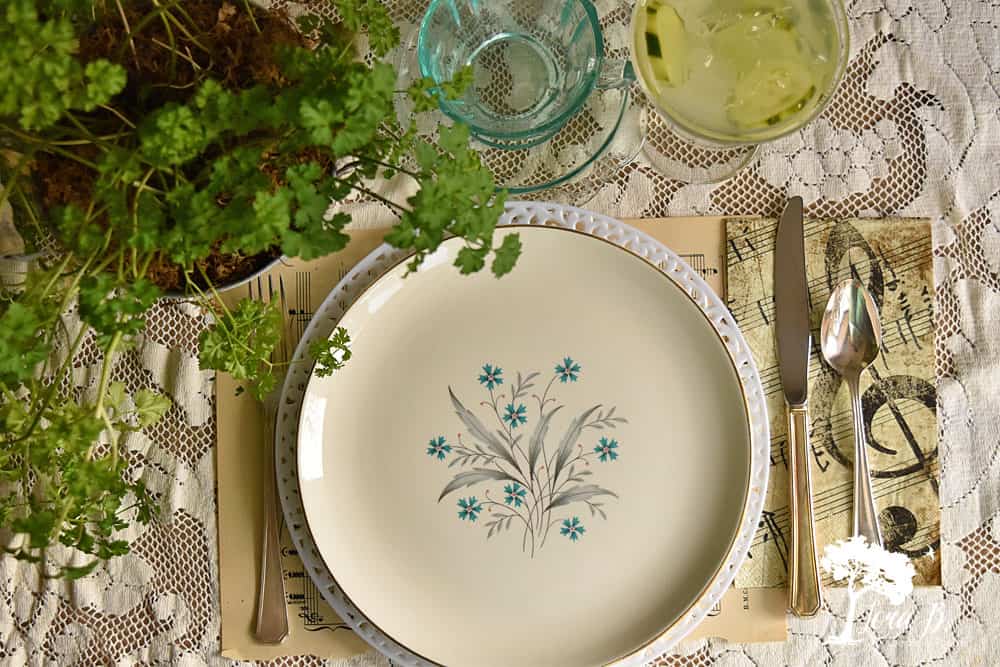 We had Hawaiian Haystack, one of her favorite meals with Blueberry and Raisin Bran Muffins. Cucumber Limeade Punch was the perfect green refreshment to go along. I'll share these recipes the next couple of days!
Does this have you starting to think about the theme for your next party? Would love to hear your ideas. What's your loved one really into right now?
Pin to Remember!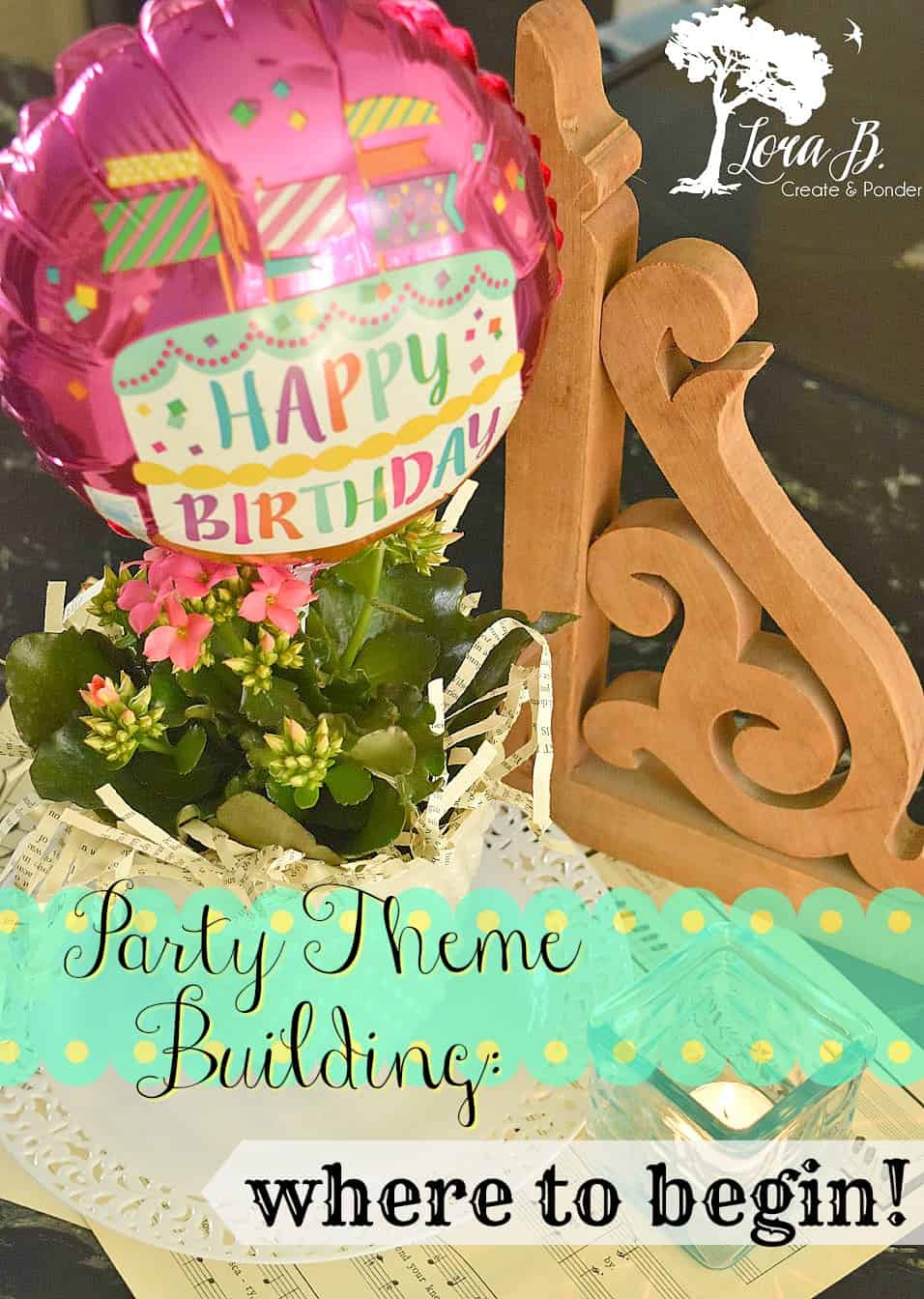 Sharing this at: