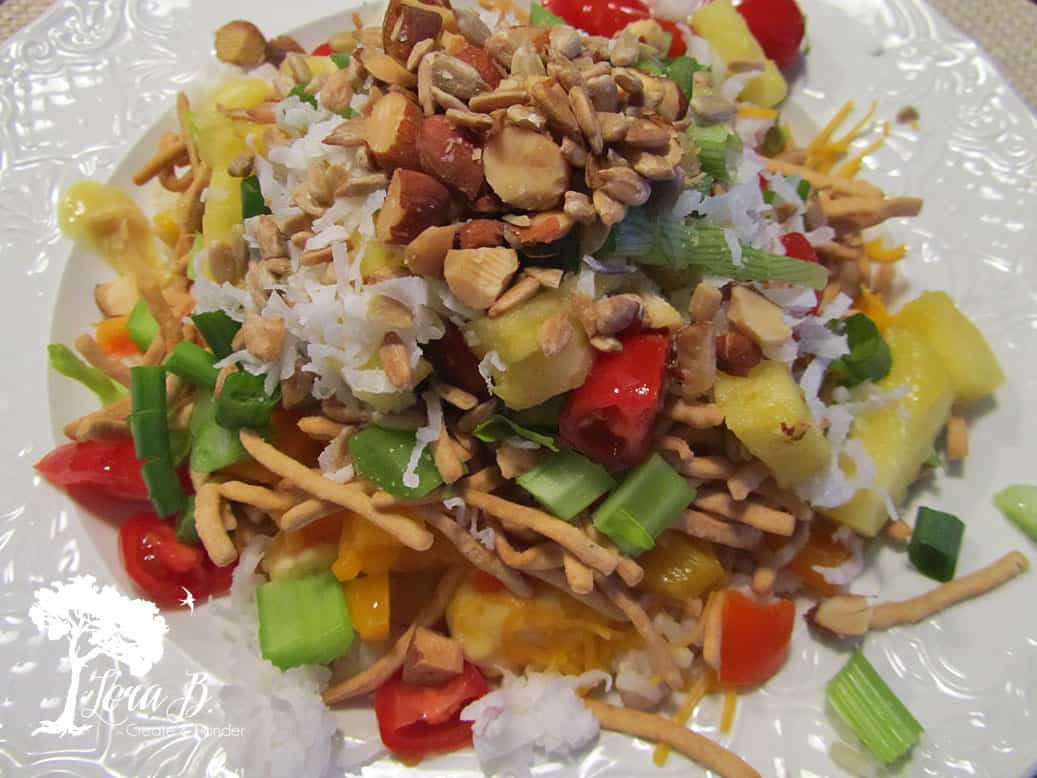 When the winter recipes have lost their luster, this crowd-pleasing favorite is a go-to for tropical envy.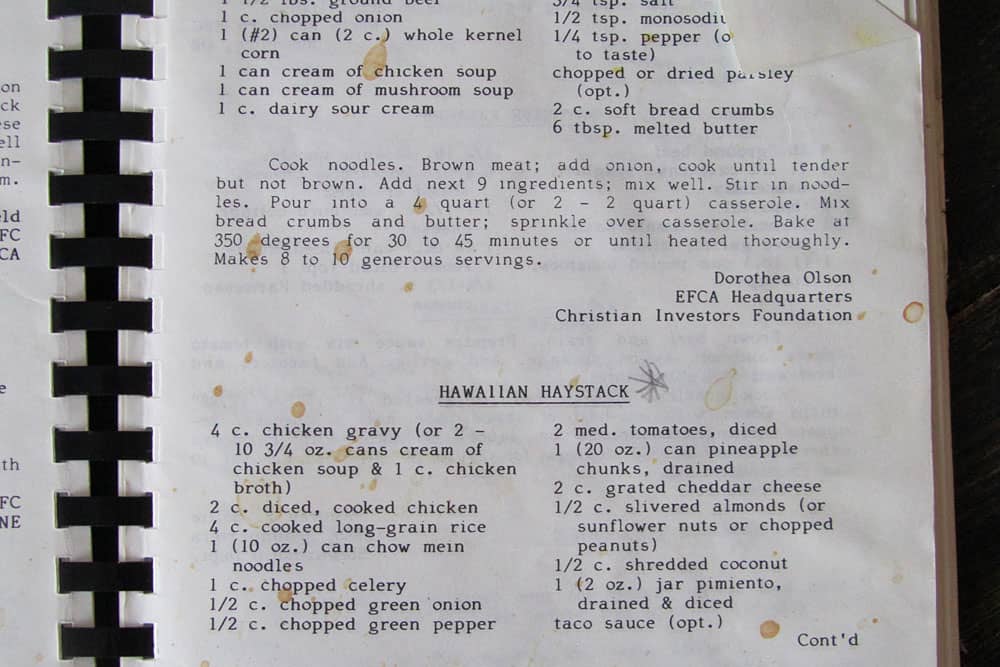 This recipe came out of my Evangelical Free Church cookbook I got as a shower gift from my mother-in-law. Church cookbooks are the best, aren't they?   You can tell by the dog-eared, splattered page that I've made this one a lot!  I usually make either Raisin Bran or Blueberry muffins to go with it.  The pickier eaters can have all their items separate.  I like it all…and my mound usually gets bigger than I can eat!  Buffet meals like this recipe are my favorite for parties!
Hawaiian Haystack
Ingredients:
2 cups cooked, cubed chicken
2 10 oz. cans cream of chicken soup
1 cup chicken broth
Toppings:
Rice, white or brown, cooked
Chow Mein noodles
Shredded Cheddar Cheese
Chopped celery
Chopped green onion
Chopped green pepper and/or red & yellow peppers
Chopped tomatoes
Bite size pineapple chunks- fresh or canned tidbits
Shredded Coconut
Slivered almonds
Sunflower Seeds
Soy Sauce
Directions:
Combine soup, broth and cooked chicken in a stockpot on medium heat until warm, stirring occasionally. To serve, we usually have the rice and crunchy noodles first, then the gravy and the rest of the toppings in the order listed.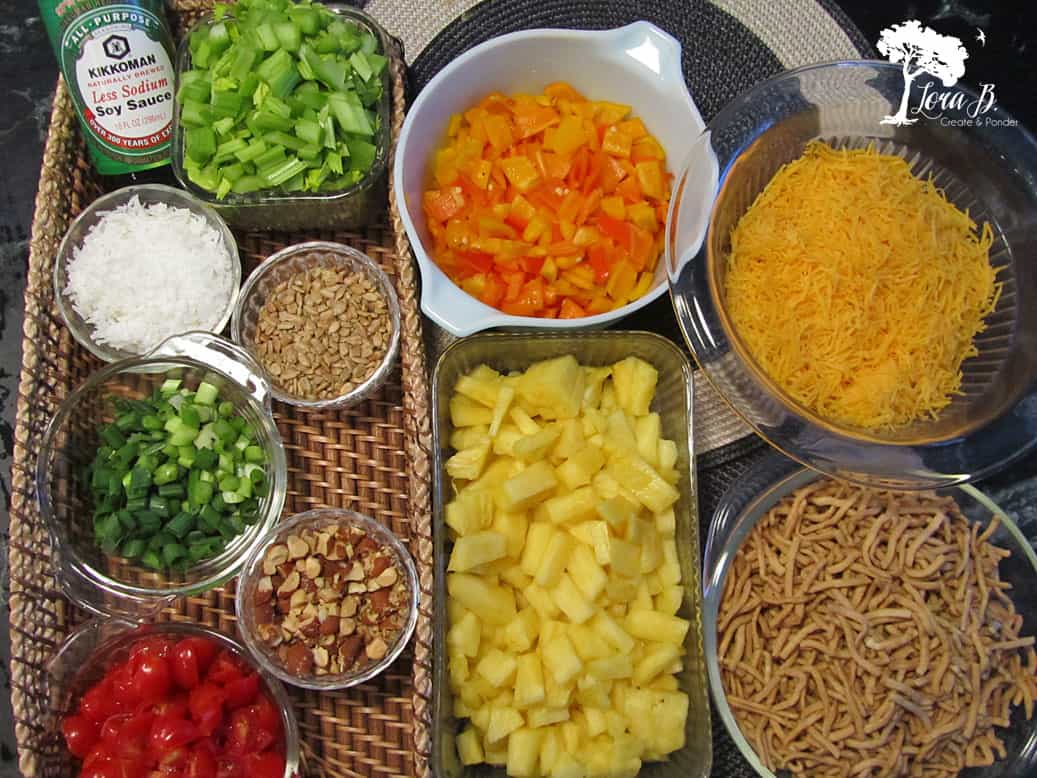 I usually make a double recipe for a big family party and for leftovers.  I love serving all the toppings in my vintage refrigerator dishes, because I can simply put their lids on and pop them in the frig for leftovers!