Junk Beautiful Photo and Memory Displays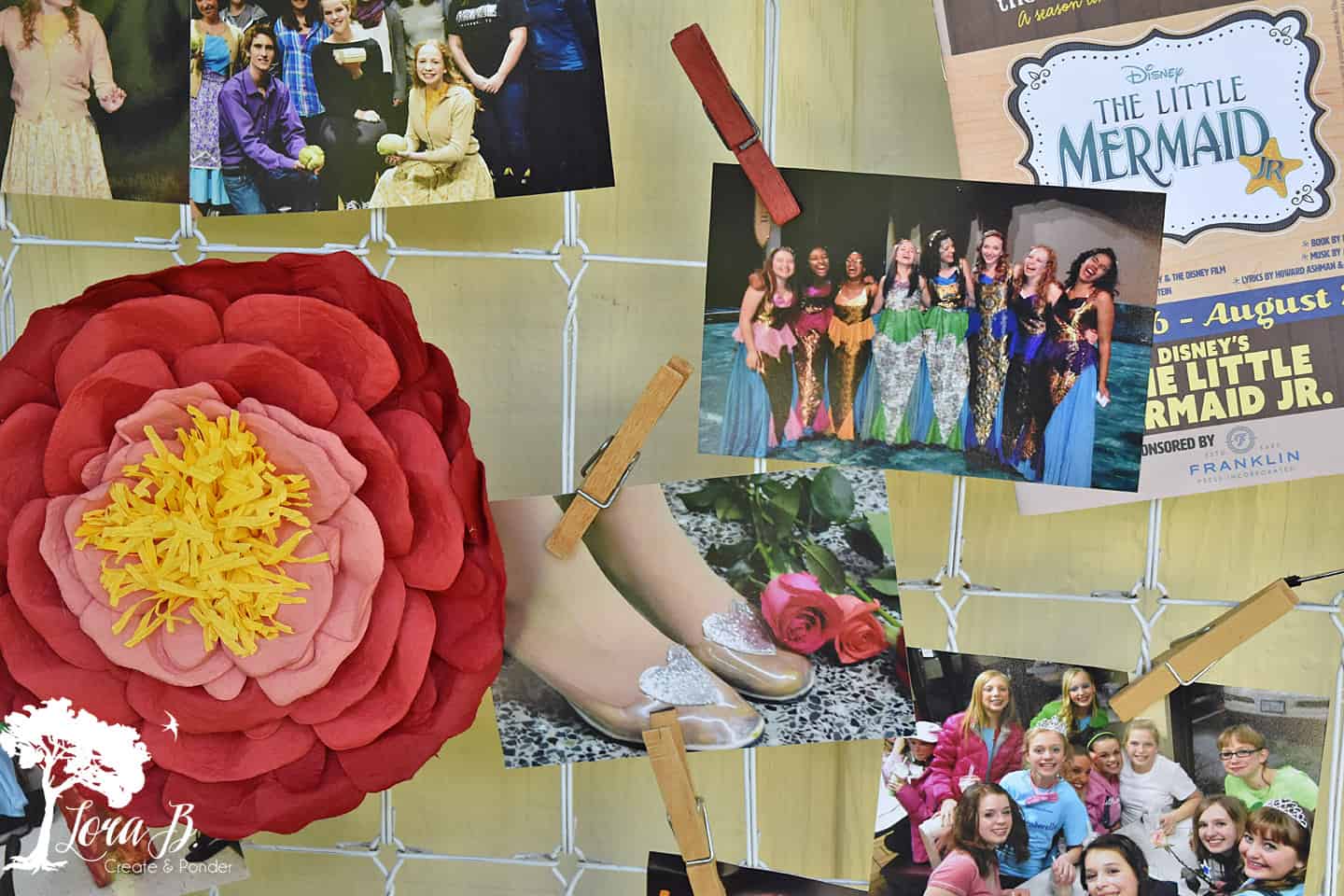 My challenge to myself for Happy Girl's outdoor grad party was to use as much junk as possible, while still being true to her feminine and fun style. Using a variety of junky items I'd found in roadside piles ("Curbside Junking Adventures and Tips") and leftovers from store projects ("Do I Miss It?"), we were able to display a ton of her special memories to all our guests…with a totally unique flair.
For my older son's party, I had placed each of his grade photos on clipboards and hung them from 3 rustic ladders. I still wanted to use the clipboard idea, but give this display a little more girly-ness than ladders.
I had picked up this totally ugly screen a while back ( I don't remember where, but I know I wouldn't have shelled out any money for it):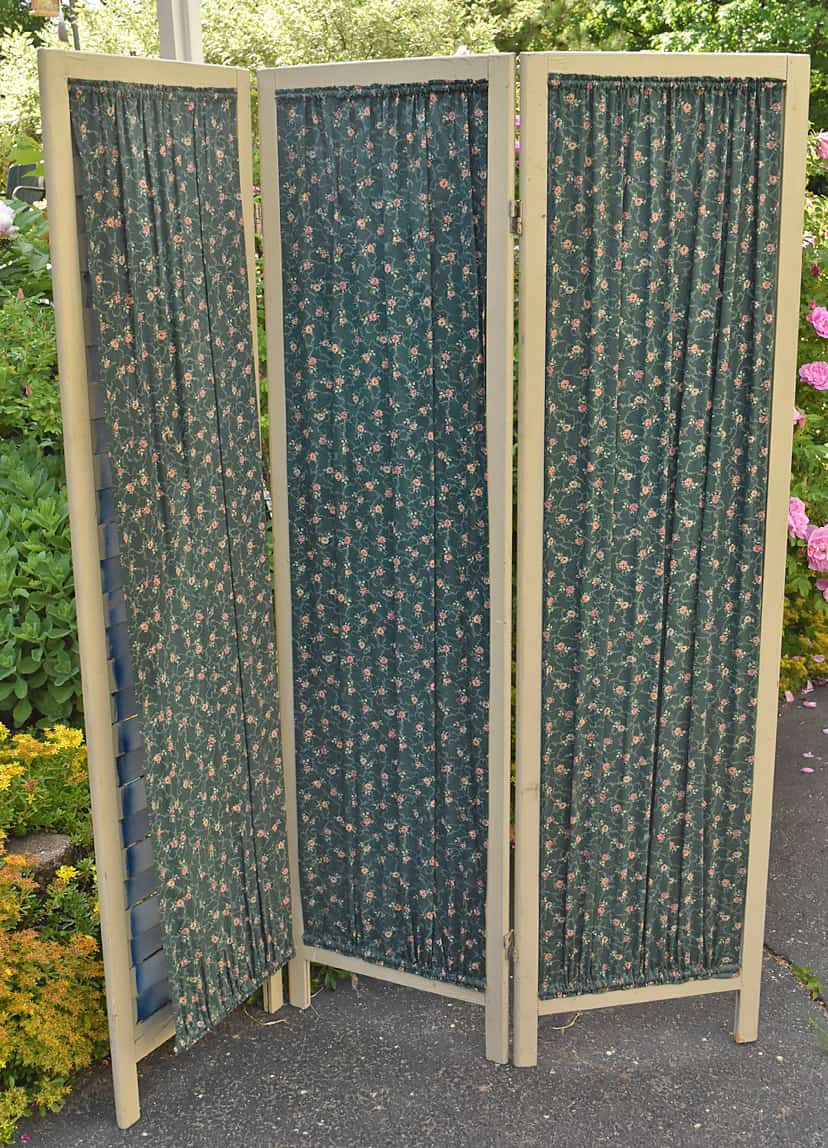 Can you say early 80's?
The back showed a little more potential…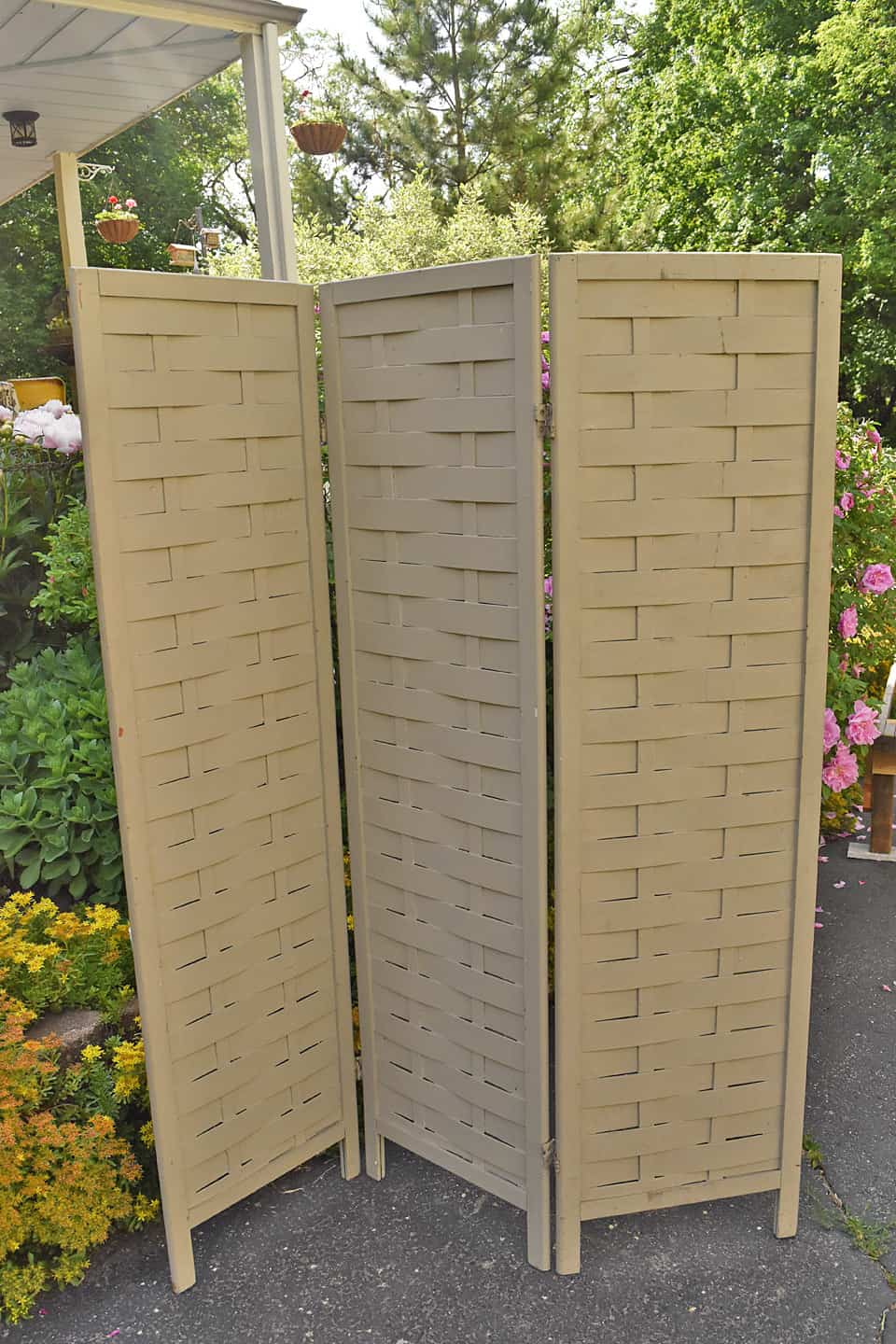 Kinda mod, kinda funky, right?
I added it to my long list of spray painting projects for this party. Luckily, Rustoleum carried the perfect colors to coordinate with the paper flowers and bunting that I was using for my decor inspiration ("Grad Party Planning Tips, The Decor").
A couple cans of spray paint later, along with the same clipboards and some vintage eyelet ribbon I had laying around…all her precious photos were the centerpiece of the party: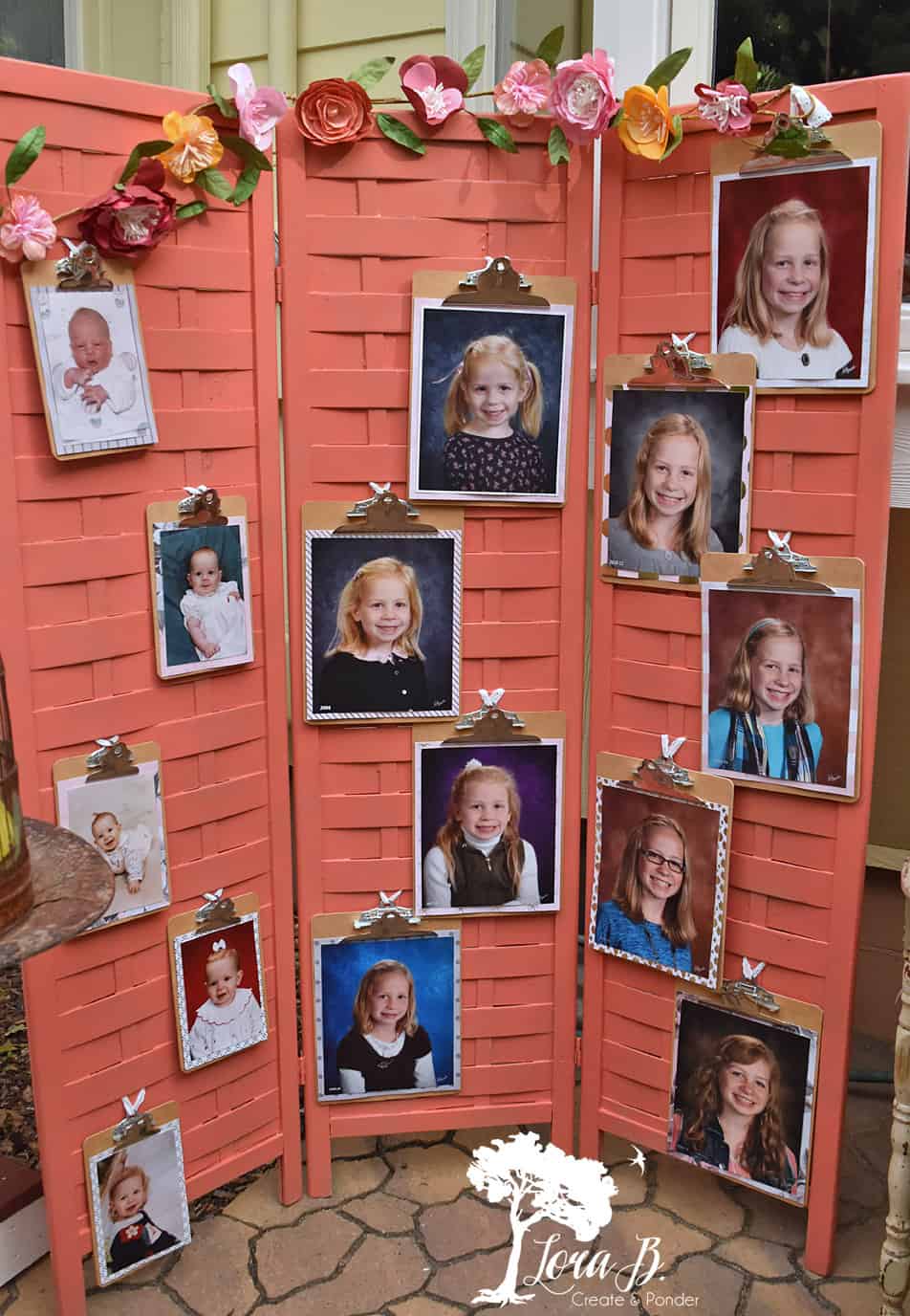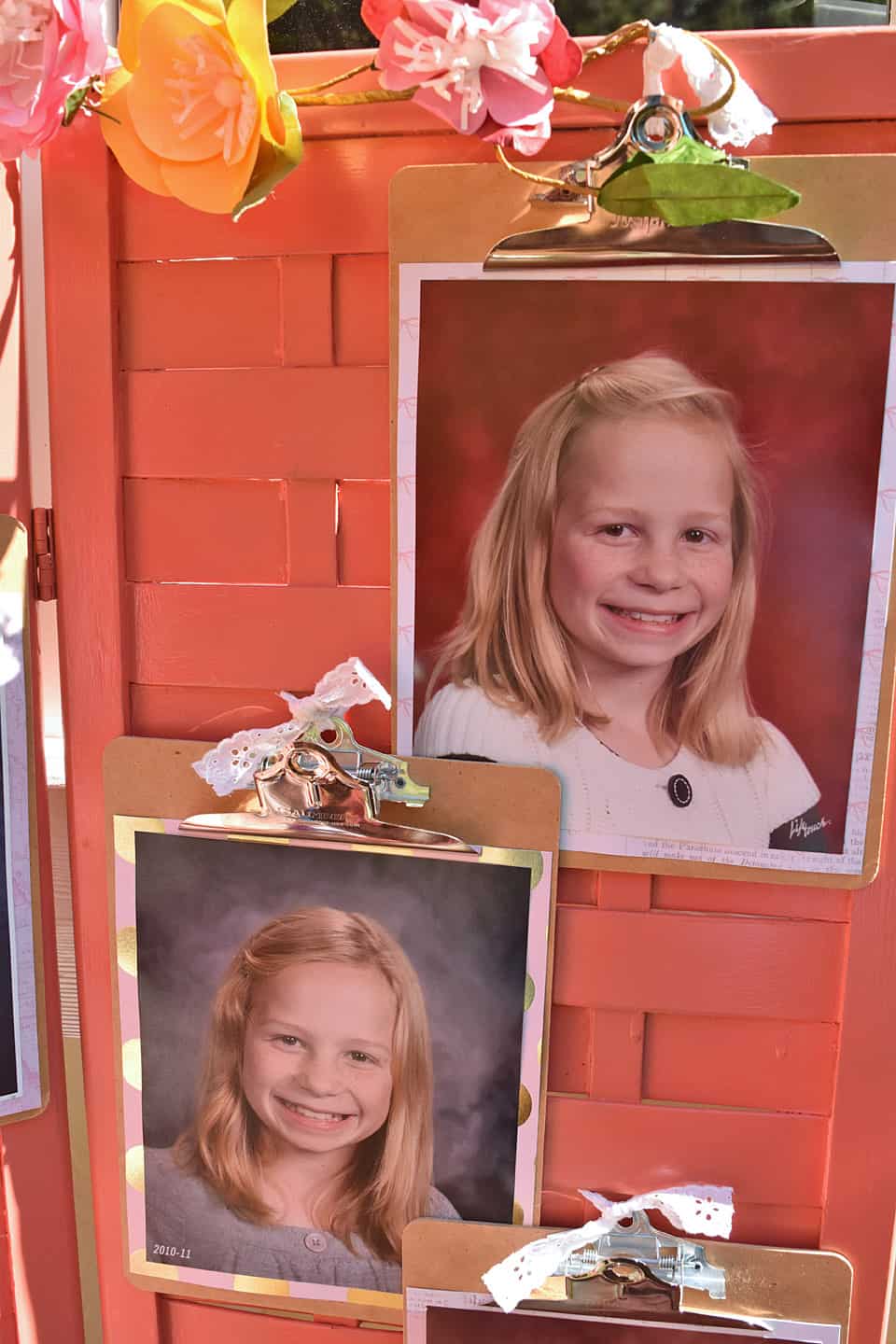 We sprinkled the clearance paper flower decorations all over the photo displays to coordinate them all. We added background papers to the pics in our theme colors of pinks with gold polka-dots.
For her cards, I placed a vintage birdcage on top of a rusted out birdbath I picked up junking also. Both had a coat of poly on of course, to pretty up their patina. The birdcage worked great for the cards and I purposely placed it in a very public place next to the photo screen in order to dissuade anyone from helping themselves:(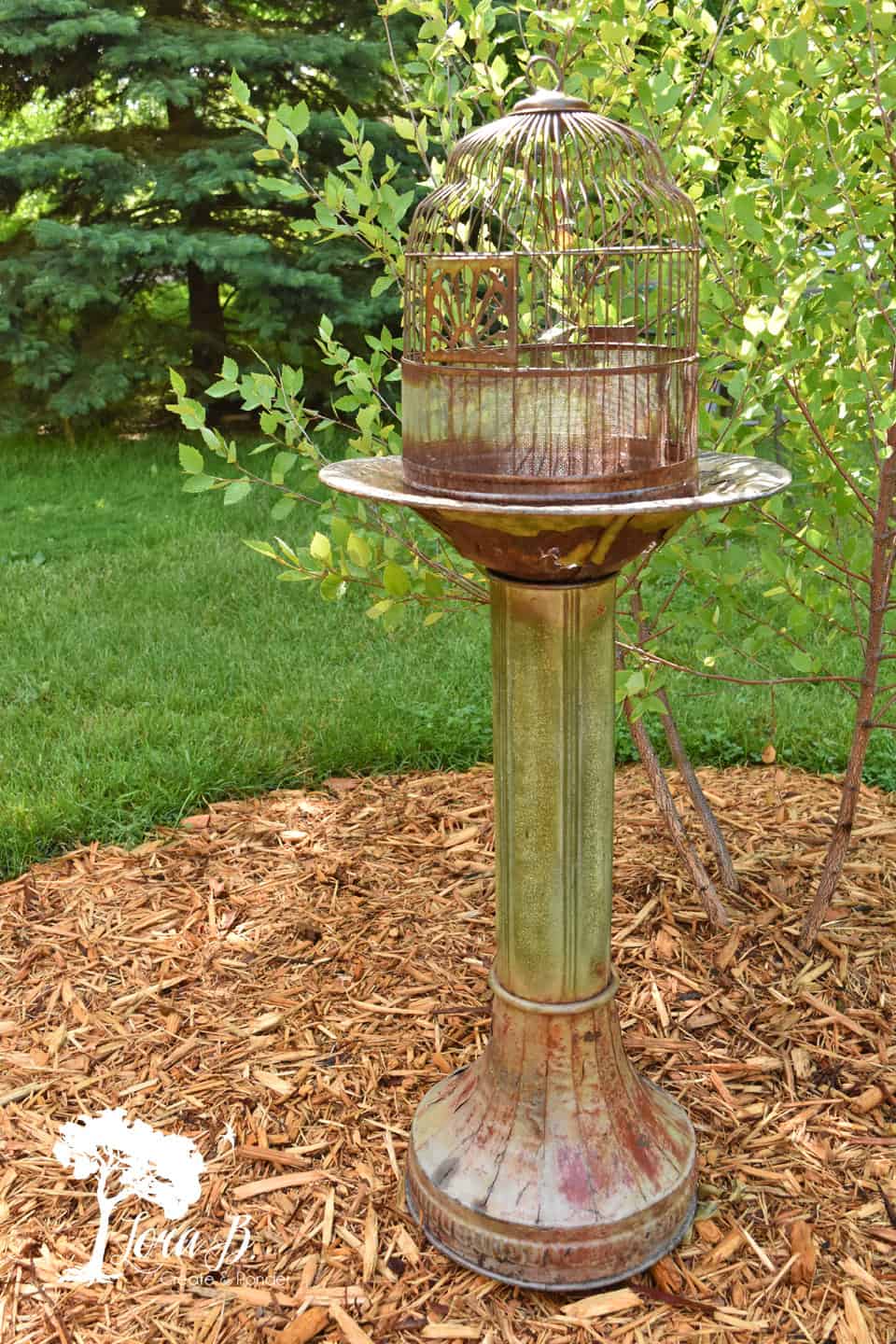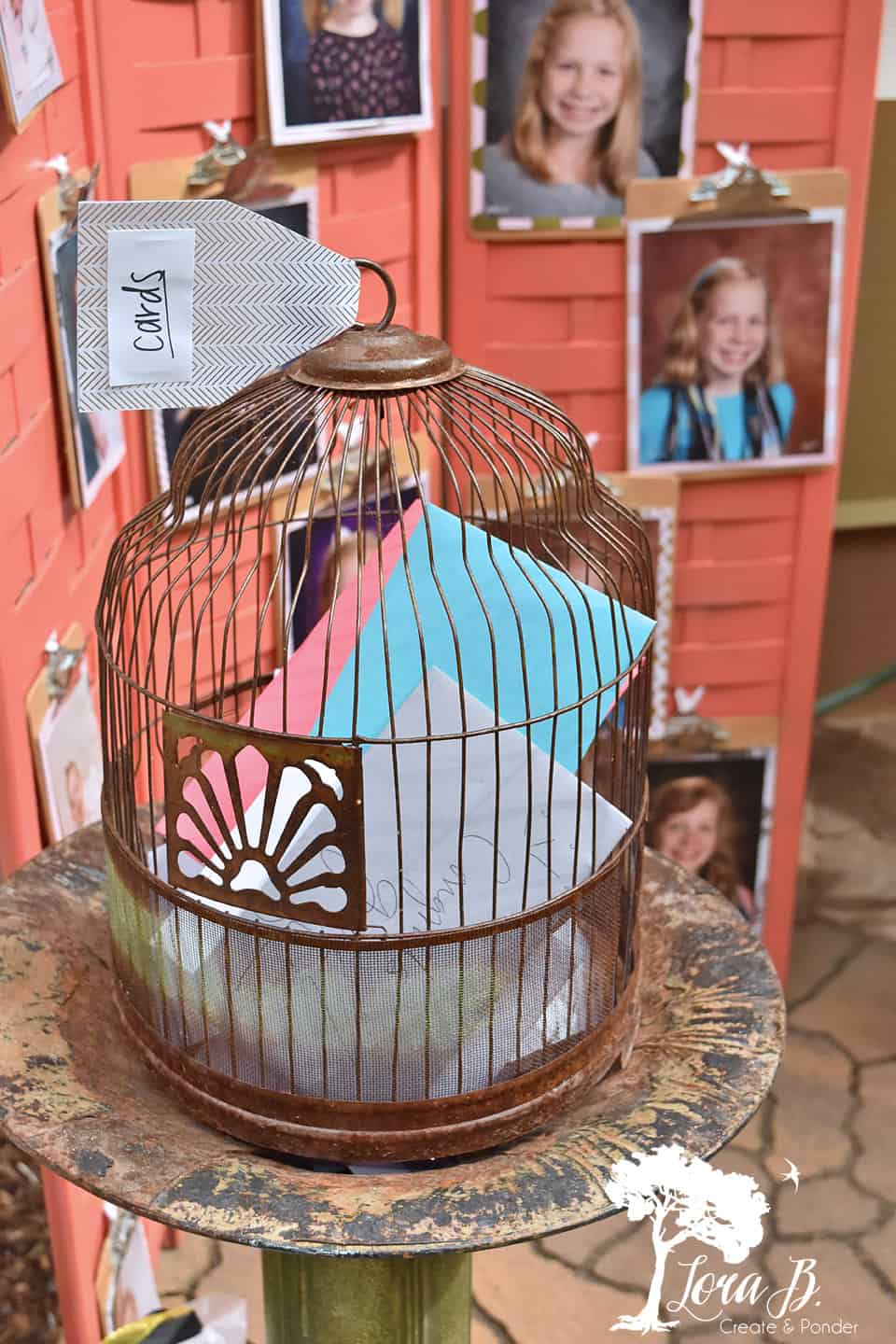 The photo screen became the focal point of the party, placed in the middle right next to the food, and also because of the big punch of color. We put some of her senior photos and her tassels in a nice frame and placed them on another great piece of vintage someone had given me…a vintage music stand. Which fits her perfectly, since she's a music/theater girl!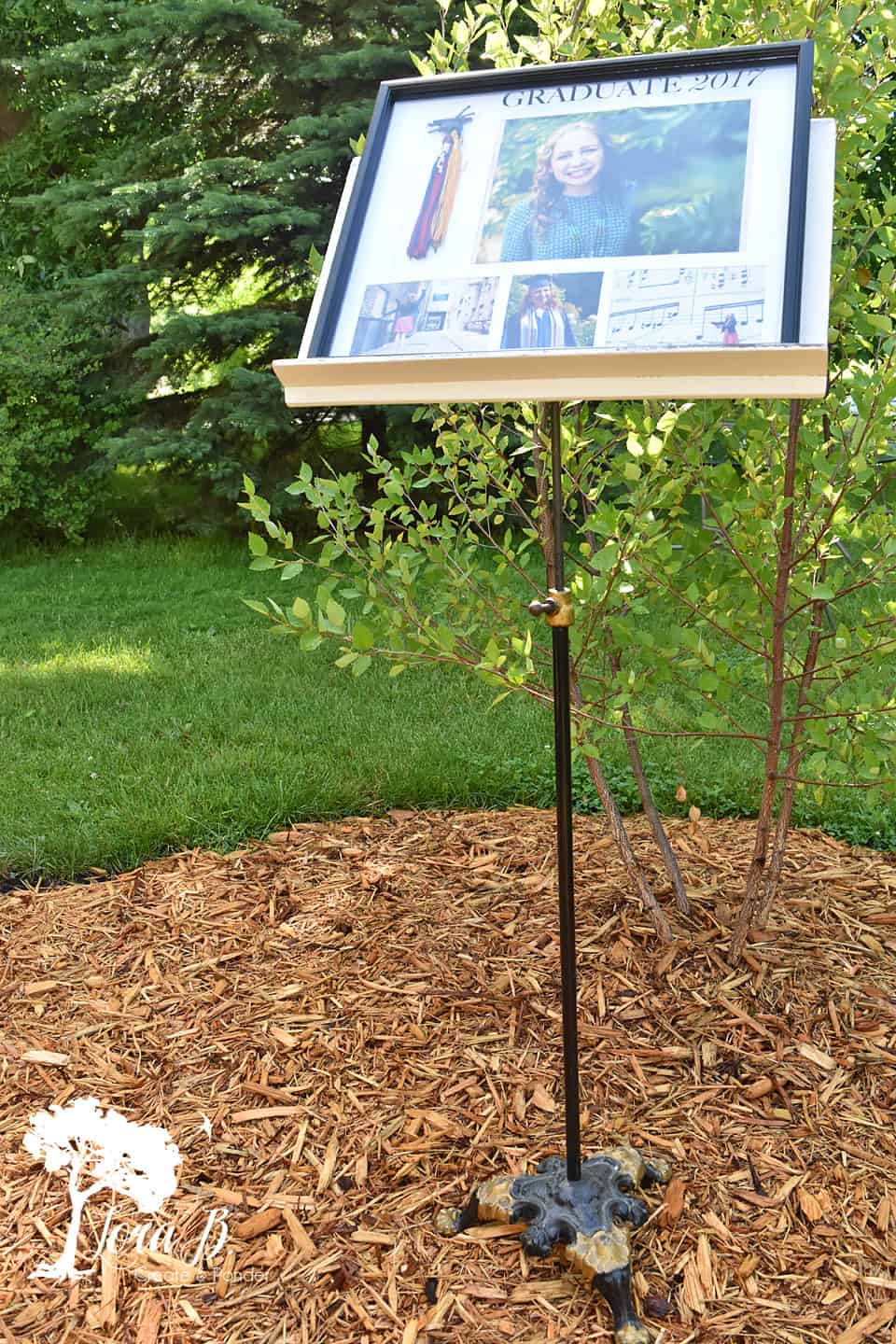 There's always more to display than photos. There are momentos that go with the photos. I had picked up 4 crib springs this spring while junking (see link above) and decided to paint them white. They became a perfect, portable, vertical display space for all her memories.
She themed each of the 4 and placed other items (from shows she's been in) nearby. We used RIT dyed clothespins to clip anything and everything on the crib springs. Then we simply leaned them against the house!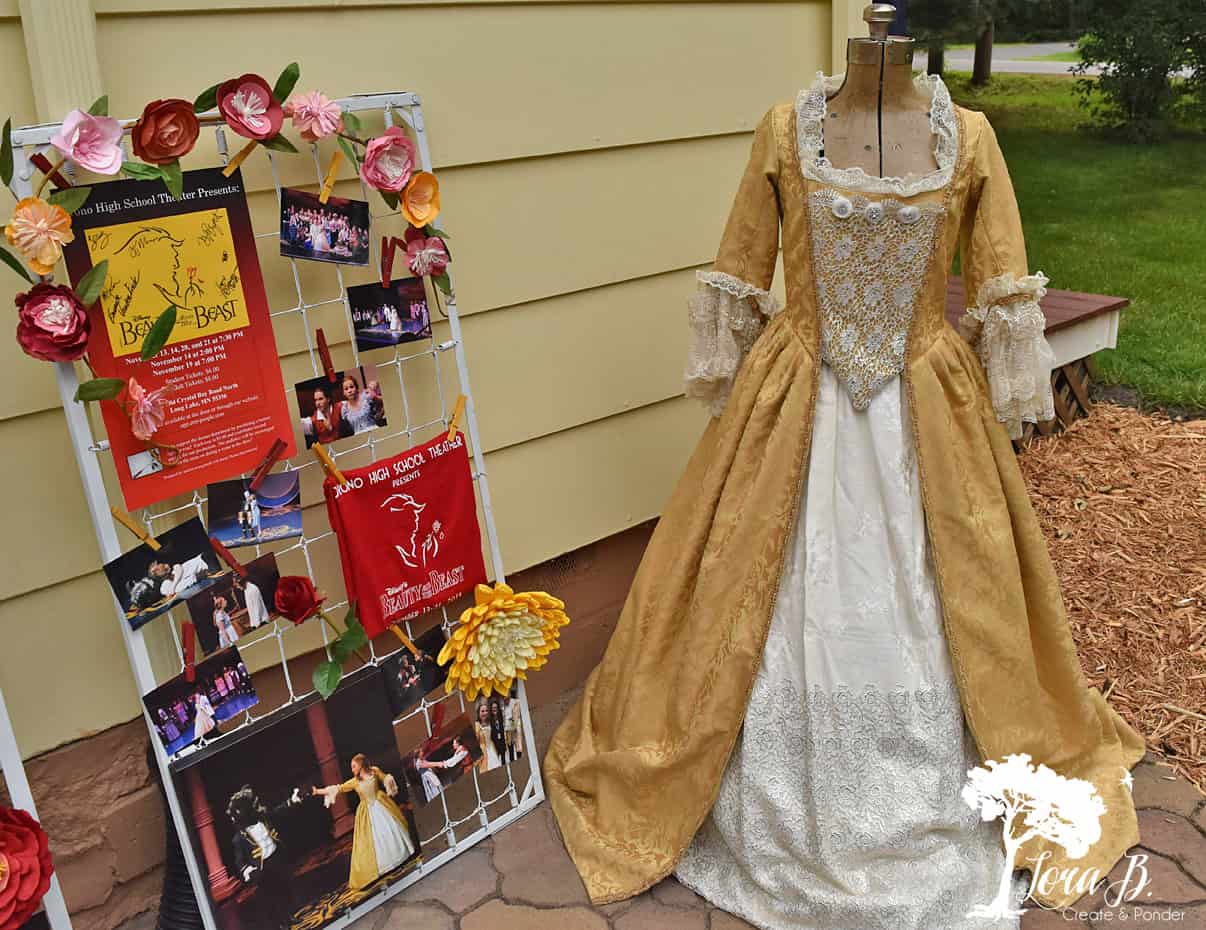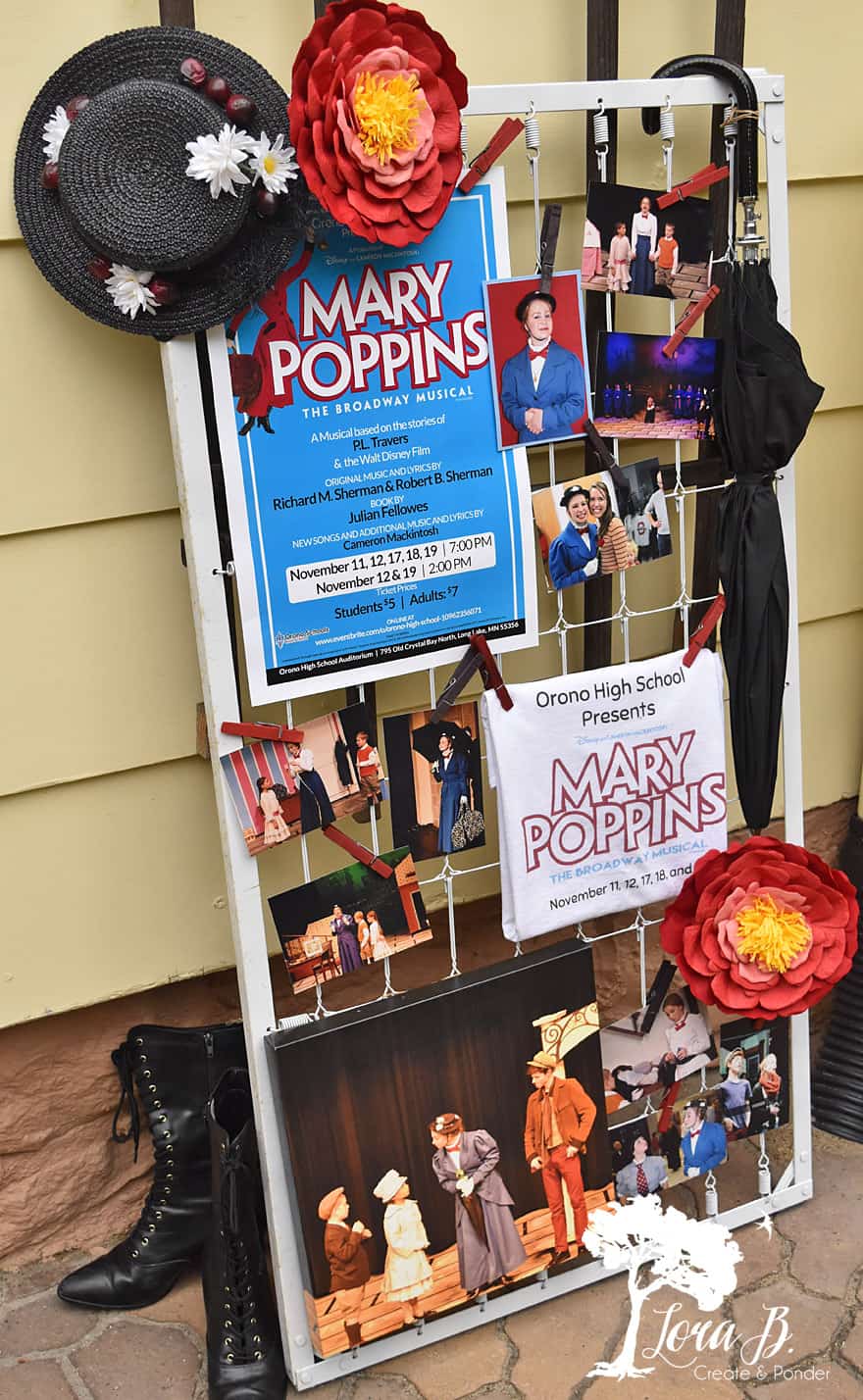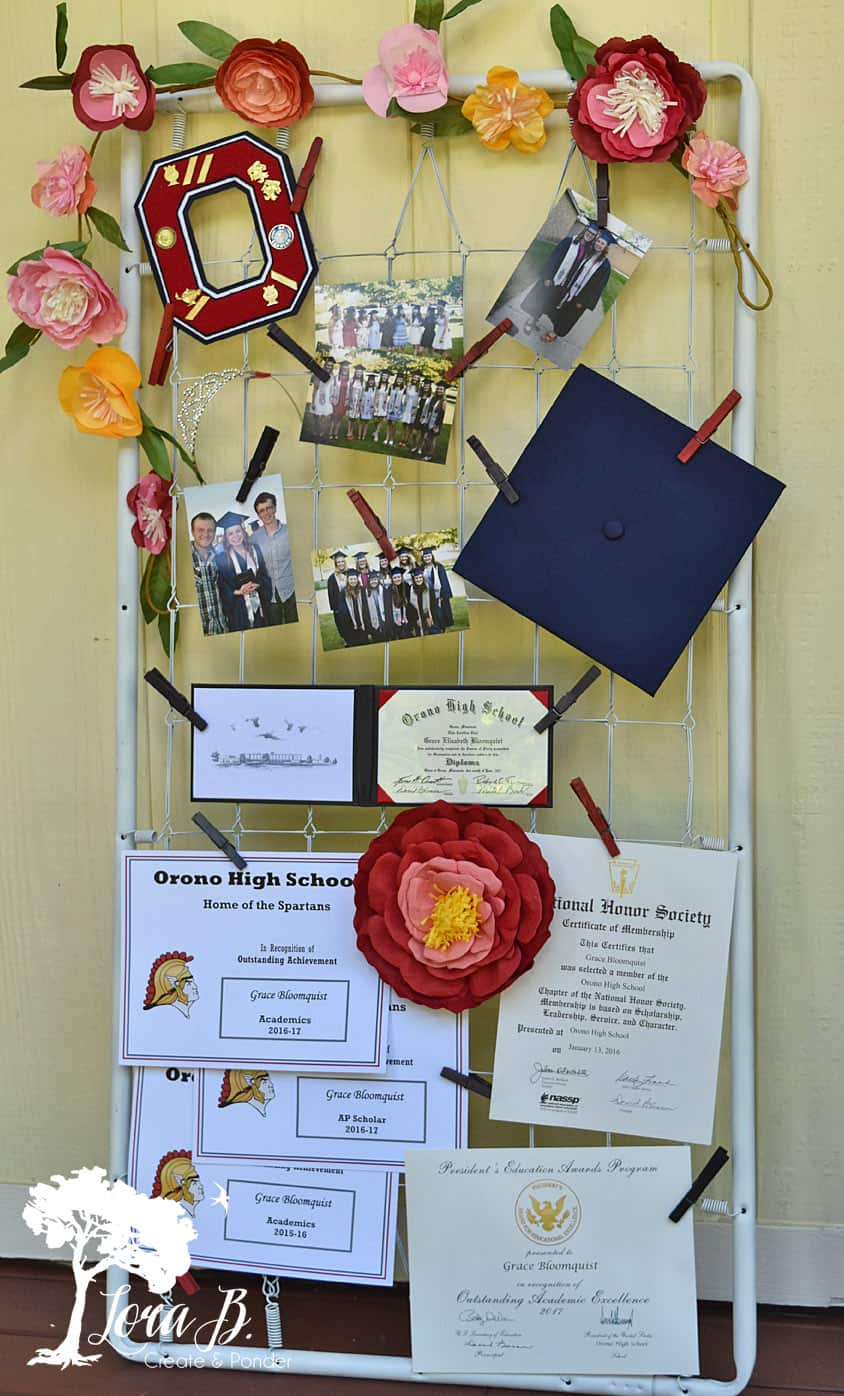 And instead of using posterboard for photo displays, I had the vision to use some of the antique mirrors I had leftover from dressers I had done for the store. They just seemed more girly;) Mr. Fix-it took out the old heavy mirrors and we painted the masonite insides yellow, pink and chalkboard black. She themed each mirror and taped her pics with fun colored washi tape.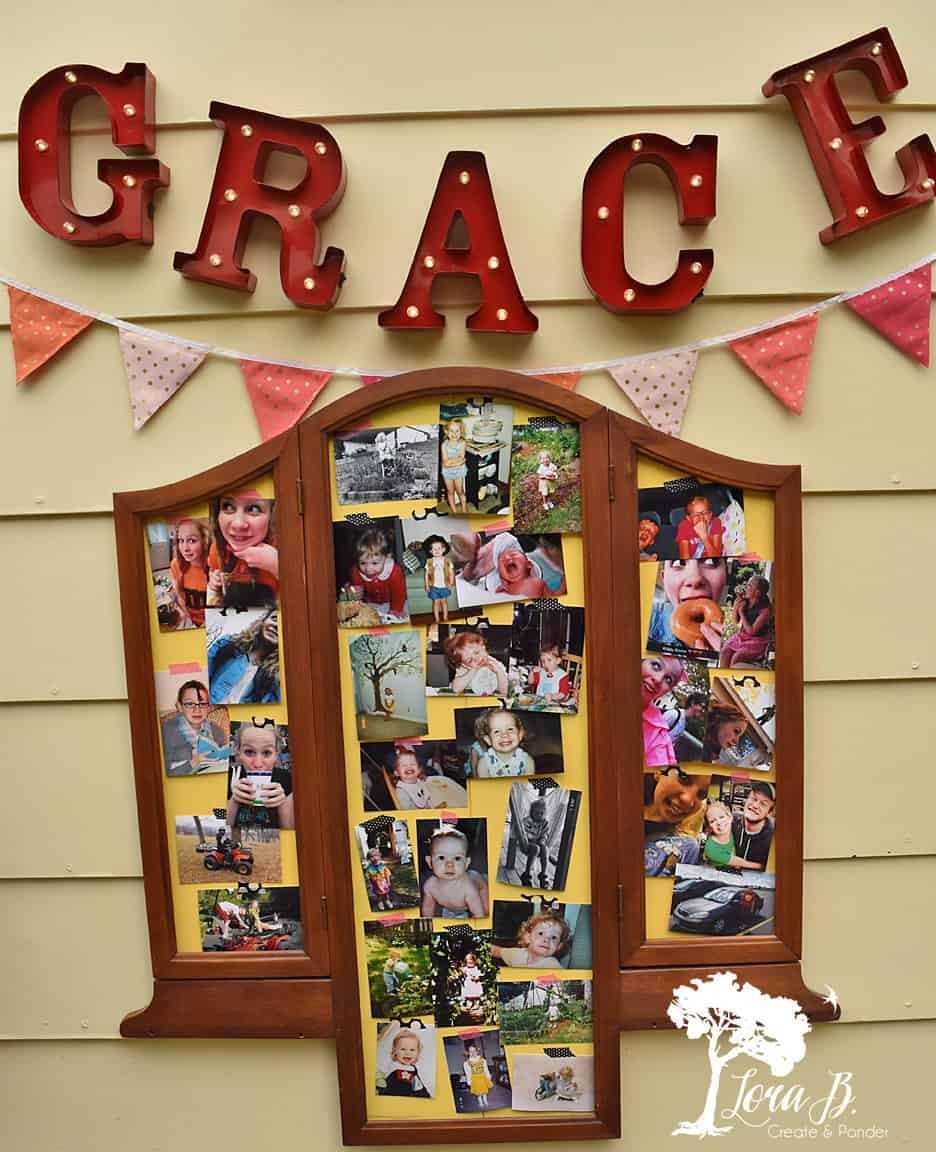 Refreshed junk usage accomplished! We stayed true to our theme colors and styles but displayed all the precious memories in a unique way. I bet you're going to go dig out that old dresser mirror now…or maybe that crib spring that's in the back of the garage. Make your photo and memory collages totally unique by using some junk!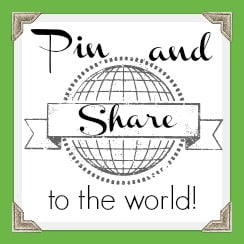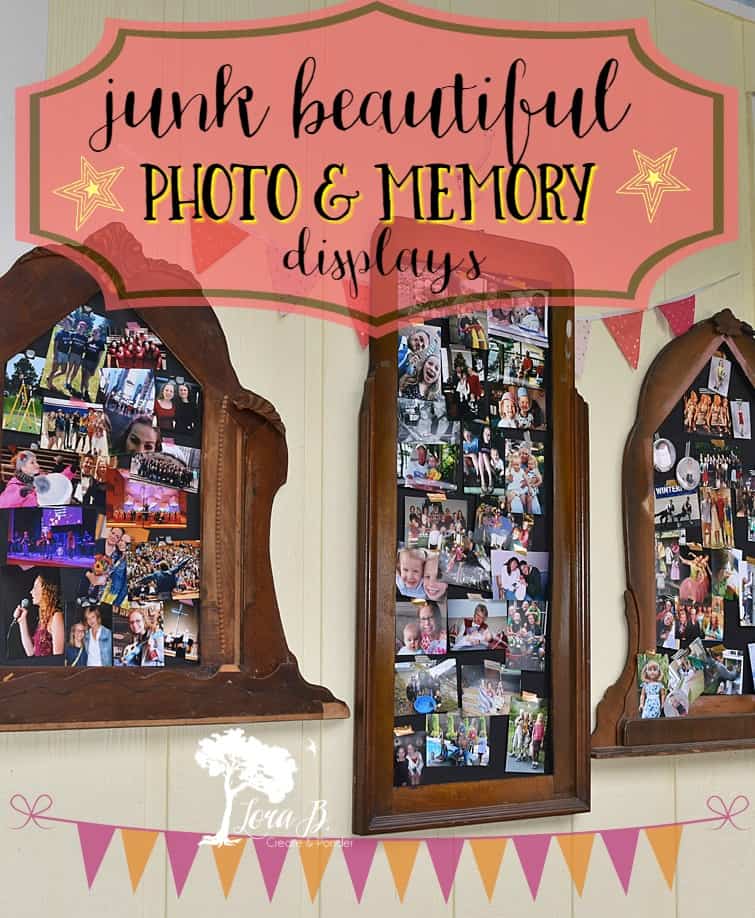 Linking up at these lovely parties: