A few of my favorite home decor items for the month of August, plus 4 recommendations from blogger friends.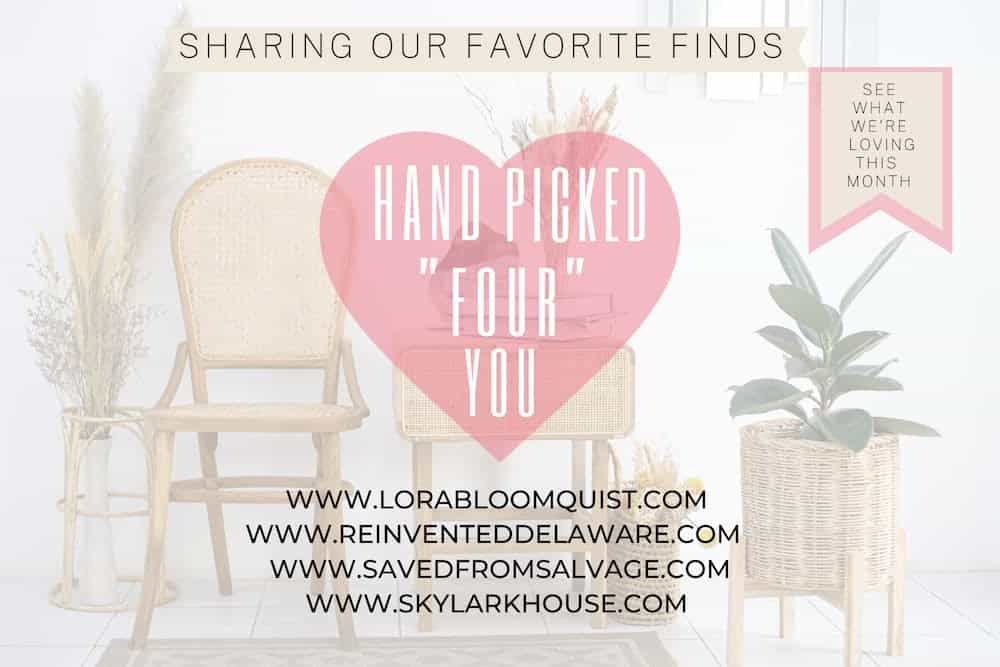 How can it be the last month of summer already? It goes so fast, doesn't it? Now it's time to enjoy the summer harvest of flowers and produce, which I love! I've shared a couple of my favorite summer recipes lately. Today I'm sharing what I'm loving this final month of summer, along with recommendations from a couple friends. Here are our Handpicked Favorites for the month of August!
Handpicked Favorites
For your convenience, this post contains affiliate links. If you make a purchase, I may receive a commission. There is no additional cost to you. My full privacy policy is here.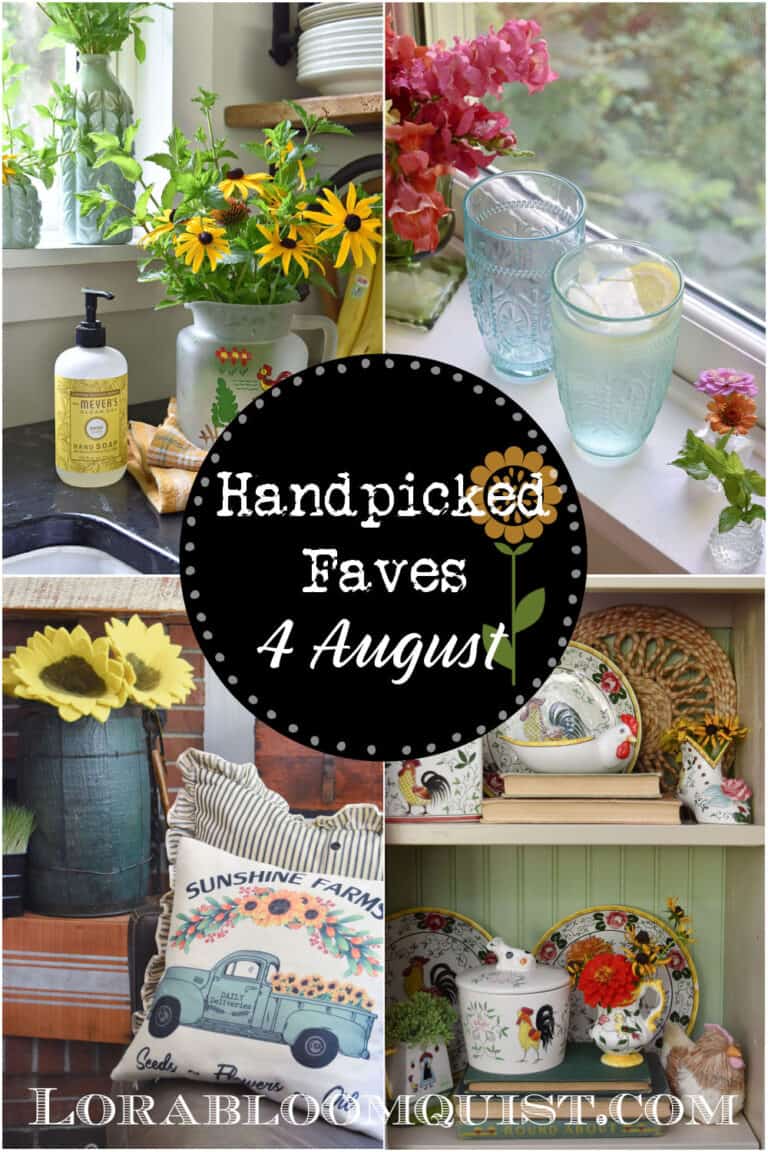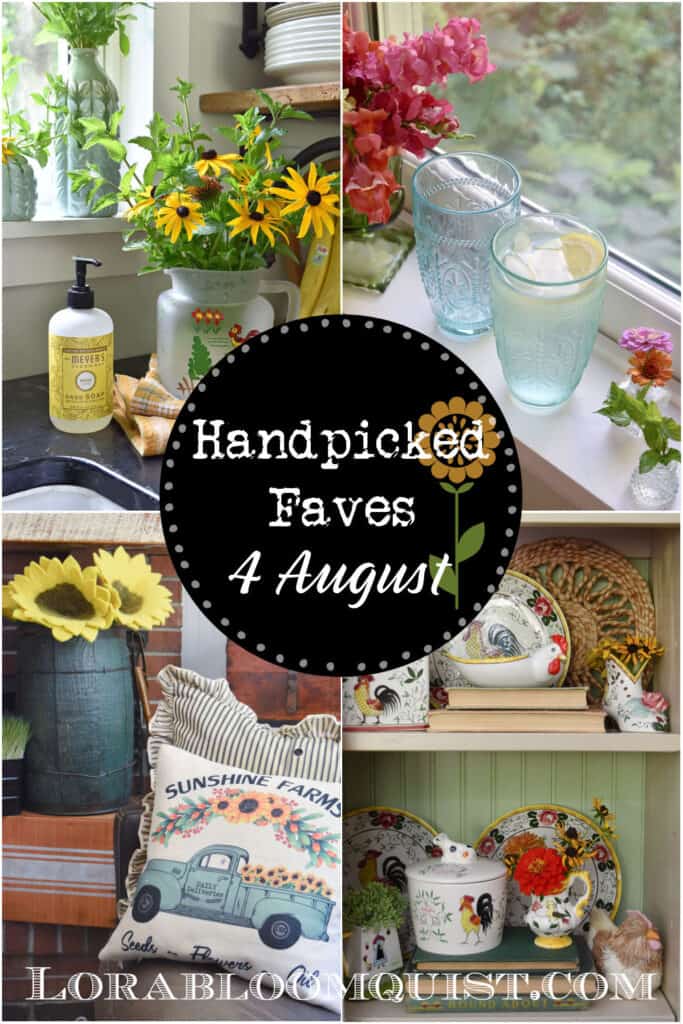 Late summer is all about the golden glow, and I love filling my kitchen with the beautiful deep shade of yellow. It's like the late summer sunshine! My kitchen sink is enjoying THIS scent of my favorite soap, and I picked up a few new kitchen towels like THESE, too.
THESE vintage-inspired new glasses are just what we needed. I got a box of blue and a box of green to coordinate with our kitchen. Everyone agrees they're the perfect weight and size, and I love the vintage-look relief pattern. They come in other colors, too. They look so pretty on our open shelves!
August is definitely sunflower month! I've started spotting them growing alongside the road; time to grab a bucket of water and scissors and do some curbside picking;) Seasonal pillow covers with old pickup trucks and sunflowers have farmstand charm this time of year. You can find similar ones HERE, HERE, HERE, or HERE. So easy to swap up inexpensive pillow covers seasonally! (And run, don't walk to Trader Joe's for these awesome oversized felted wool sunflowers-otherwise look HERE for handcrafted ones)
Faves From My Friends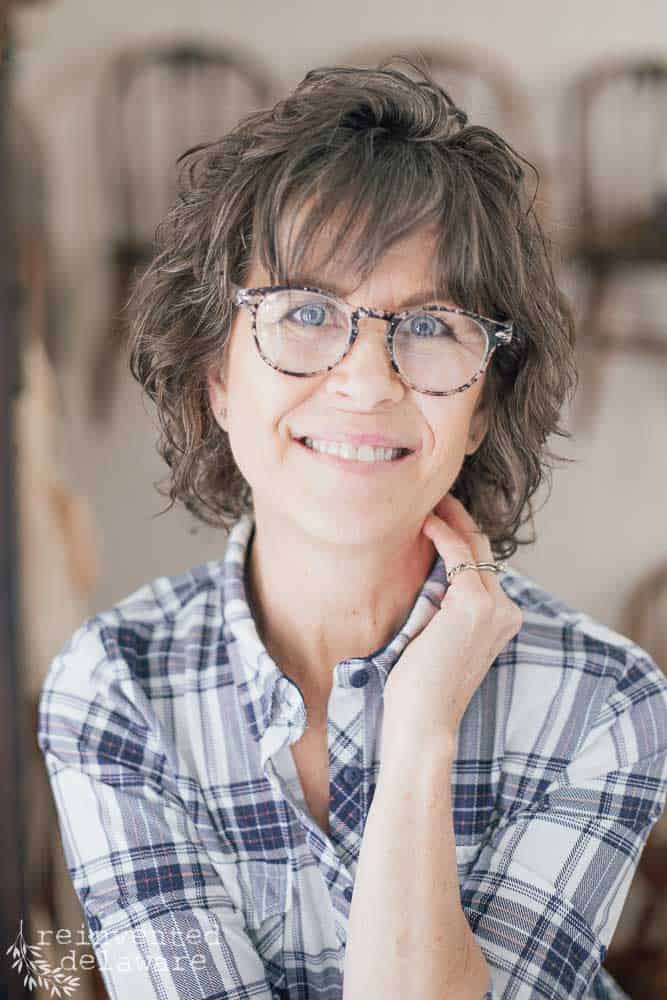 Cindy, Reinvented Delaware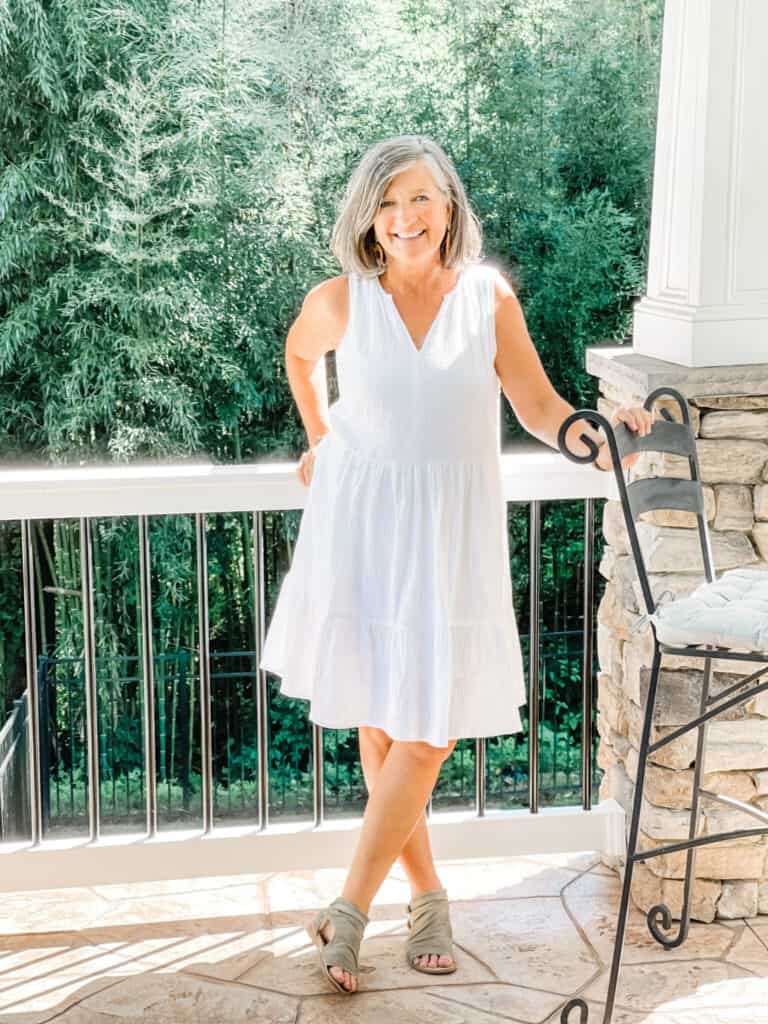 Regina, Saved From Salvage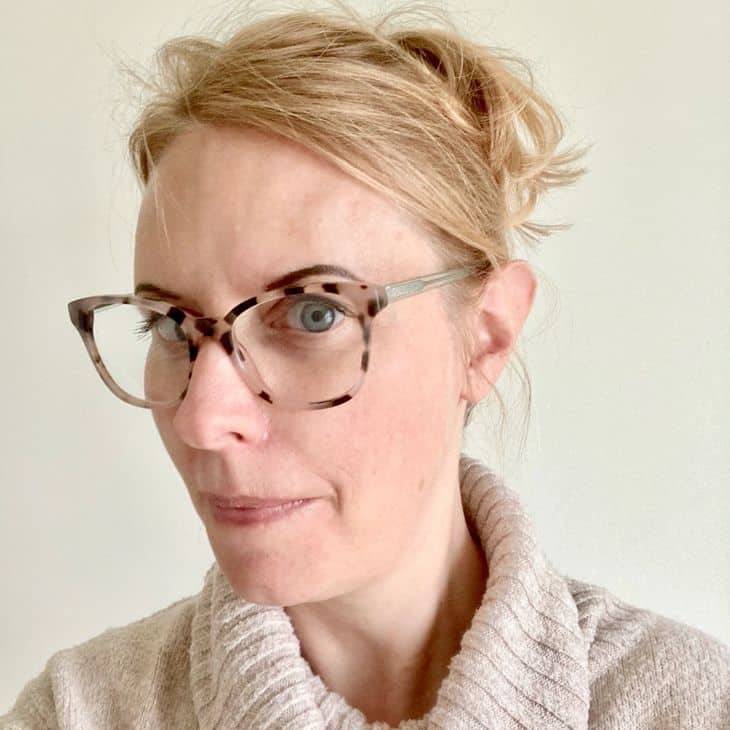 Anna, Sky Lark House

August Decorating and DIY Inspiration:
"Sunflower Button Pillow How To"
"10 Creative Places to Hang Wreaths"
"8 Fall Textures to Look For at Thrift Stores"
"5 Fun Ways to Repurpose Old Bakeware"
Hope these Favorite Finds from my friends and I will help and inspire you today!
If you enjoyed your visit, be sure to Become an Insider, so the ideas can be sent right to you! Sign up HERE.
Follow Me: LTK | Amazon | Pinterest | Instagram | Facebook
pin and save