5 Fun Ways to Repurpose Old Bakeware
Vintage bakeware can easily be found inexpensively. Here are fun ways to repurpose it for unique home decor
Old bakeware can inexpensively be found when shopping secondhand. Thrift store shelves are usually plenty full of lifetimes-full of these baking basics. What better material to repurpose into something fun and unique to decorate your home throughout the seasons? Here are 5 Fun Ways to Repurpose Old Bakeware, once you pick up a stash for yourself!
Old bakeware comes in many shapes and sizes. The different variations of textures is what makes them fun for repurposing projects. Once you get them clean, you can choose whether you like their original color for these projects, or whether they need a bit of spray paint. Luckily, a good paint + primer spray paint will easily give these old workhorses a fresh new look if you choose.
Fun Ways to Repurpose Old Bakeware
Here are 5 repurposing projects you can enjoy decorating with throughout the seasons. Click on the title below to get to the how-to!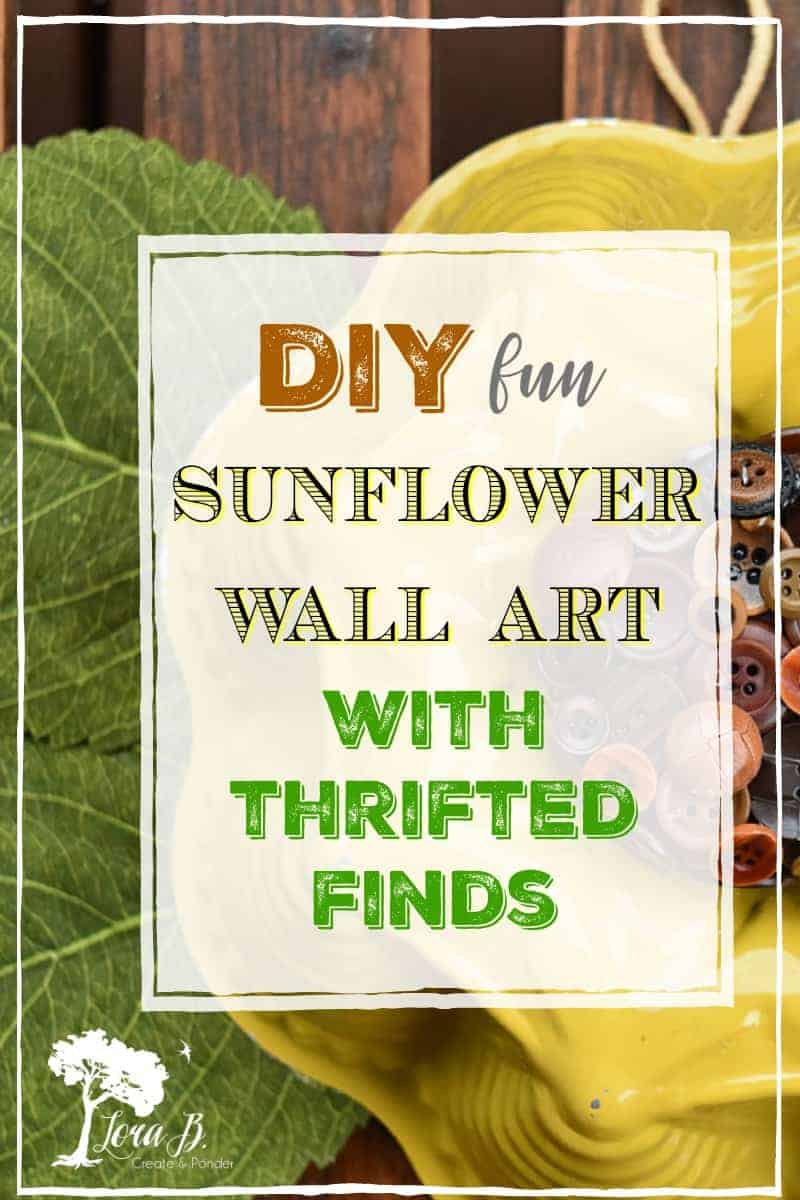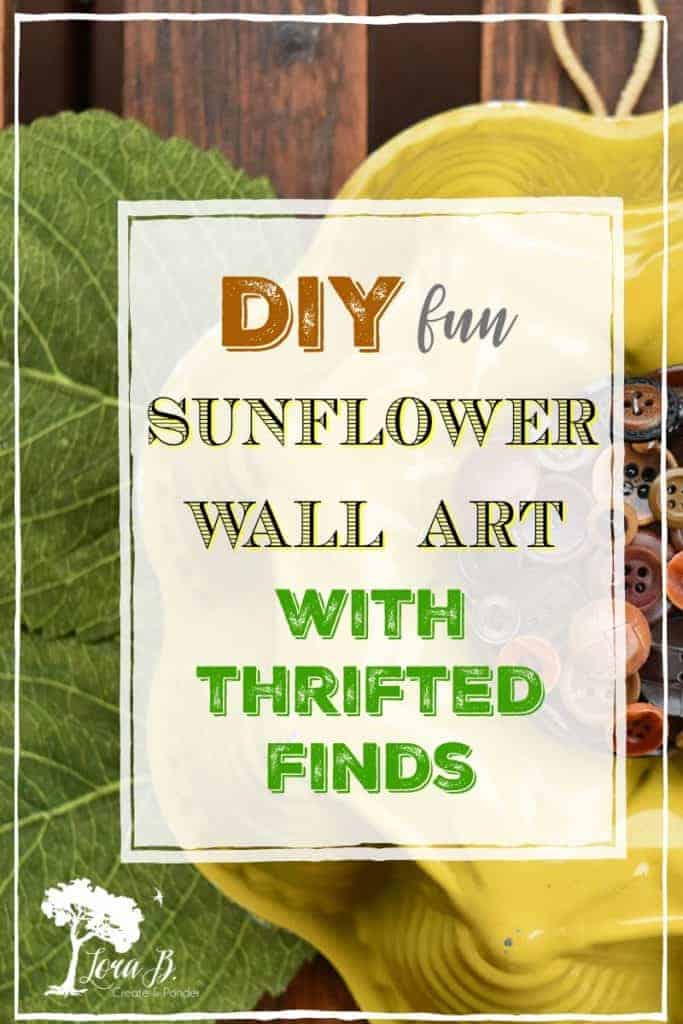 This fun sunflower, made from a vintage cake mold will put a smile on your face! Perfect late summer and early fall decor item to hang indoors, or on the porch.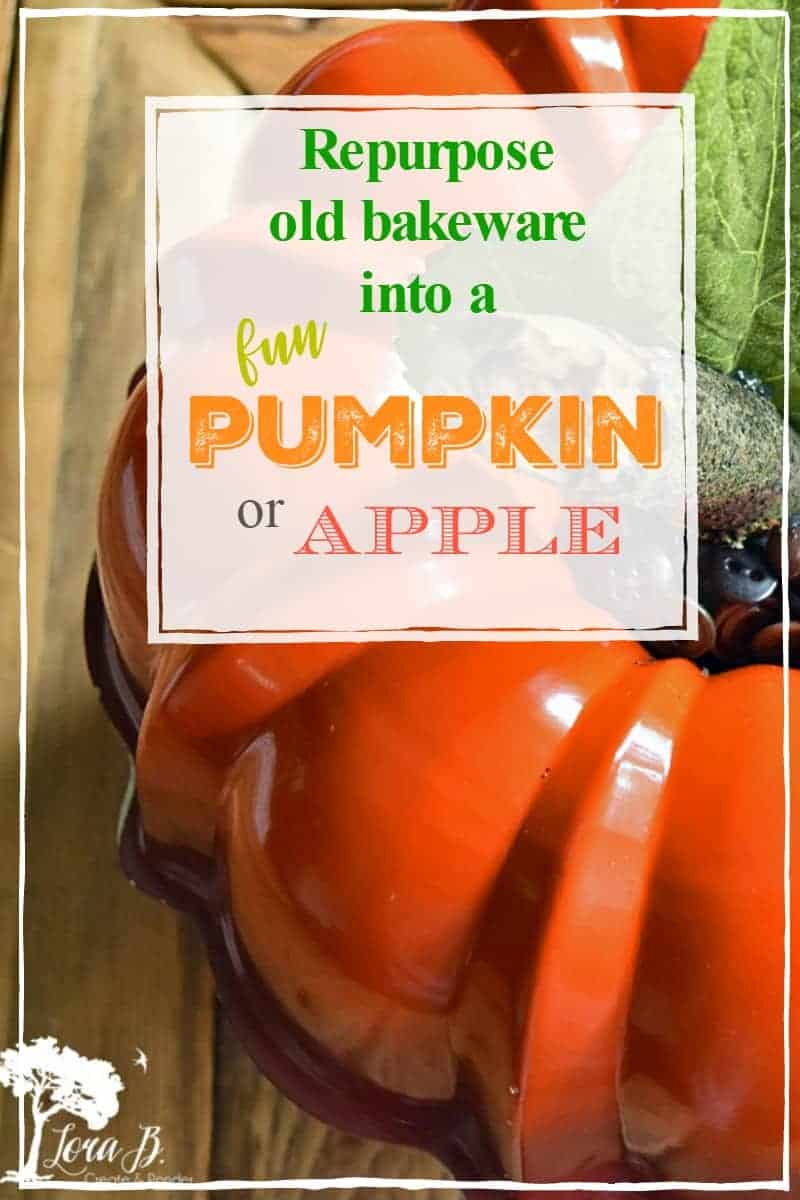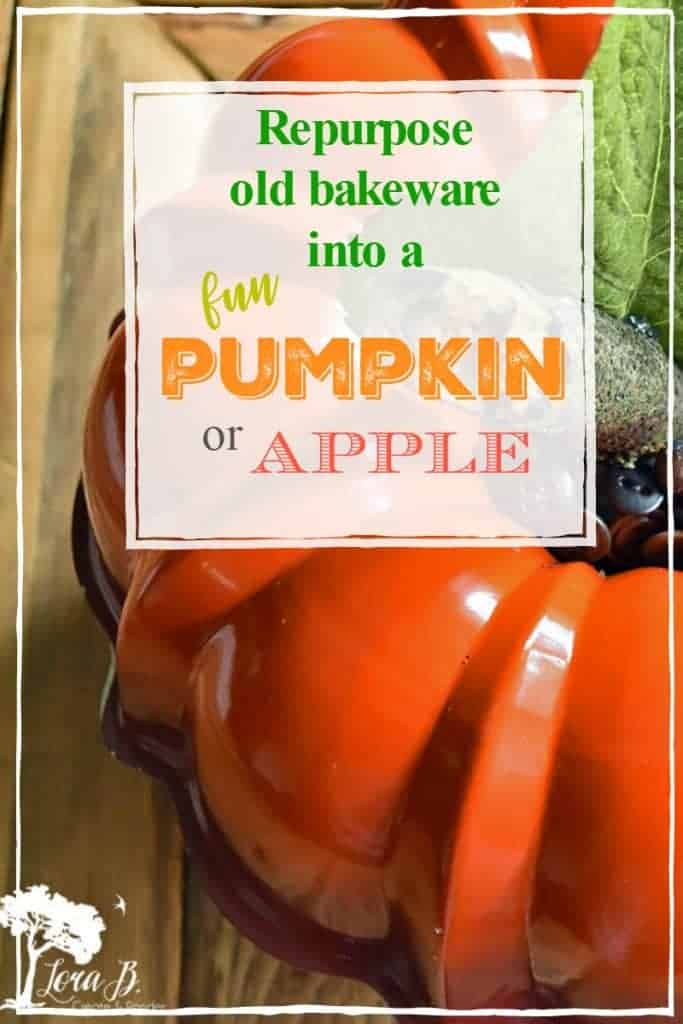 Bundt pans are usually plentiful on thrift store shelves. By putting 2 together, you can have a great, oversized pumpkin or apple for your fall decor. Spray paint the pans to achieve whichever fruit or veggie you decide on!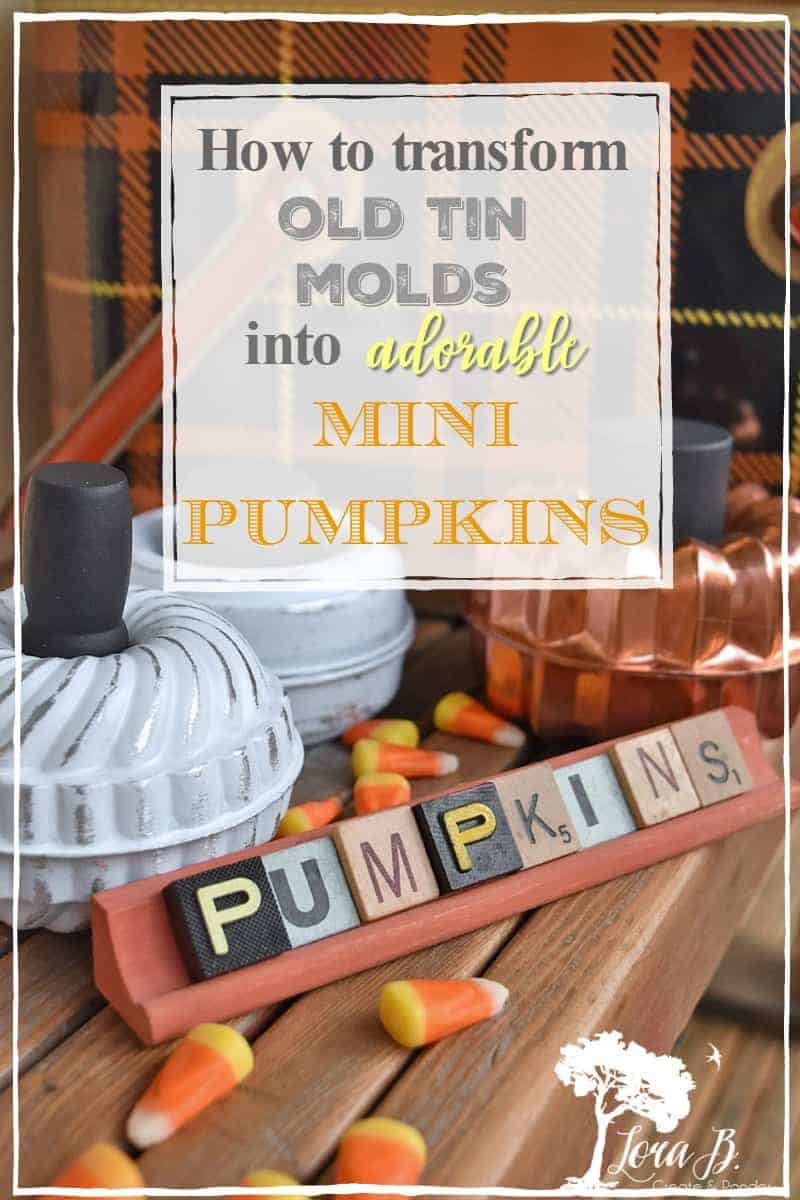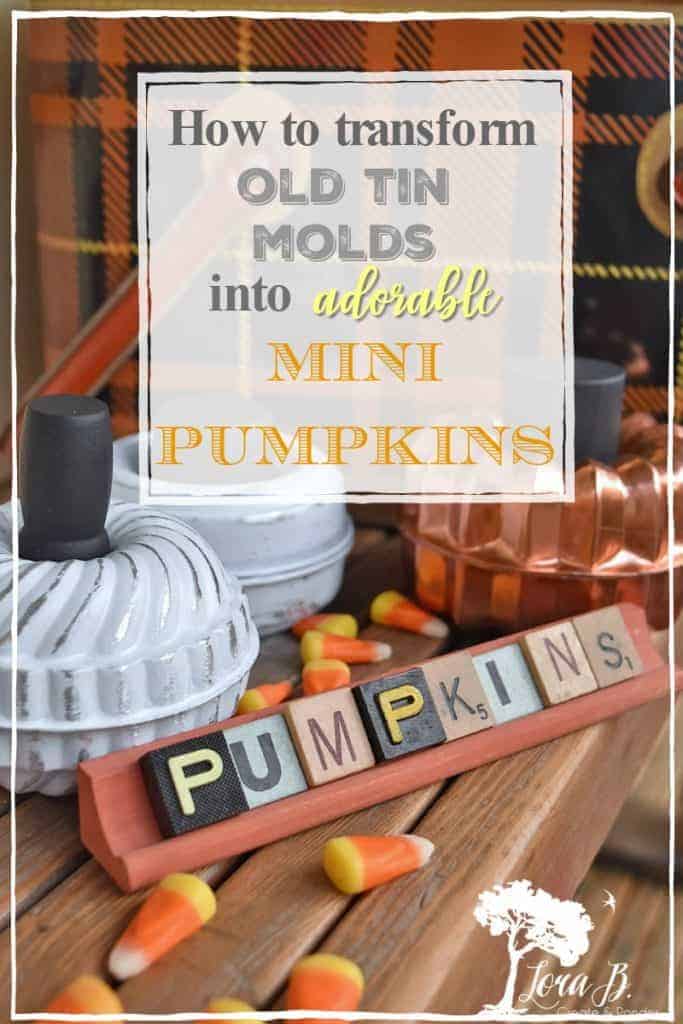 These little tart mold pumpkins are so fun to decorate with. They can sit at each place setting with a nametag for a fall party. You could even tape a jack-o-lantern onto their sides with black paper or felt. Sitting on a shelf alone or en masse, they stand in for mini pumpkins with a junky, unique twist.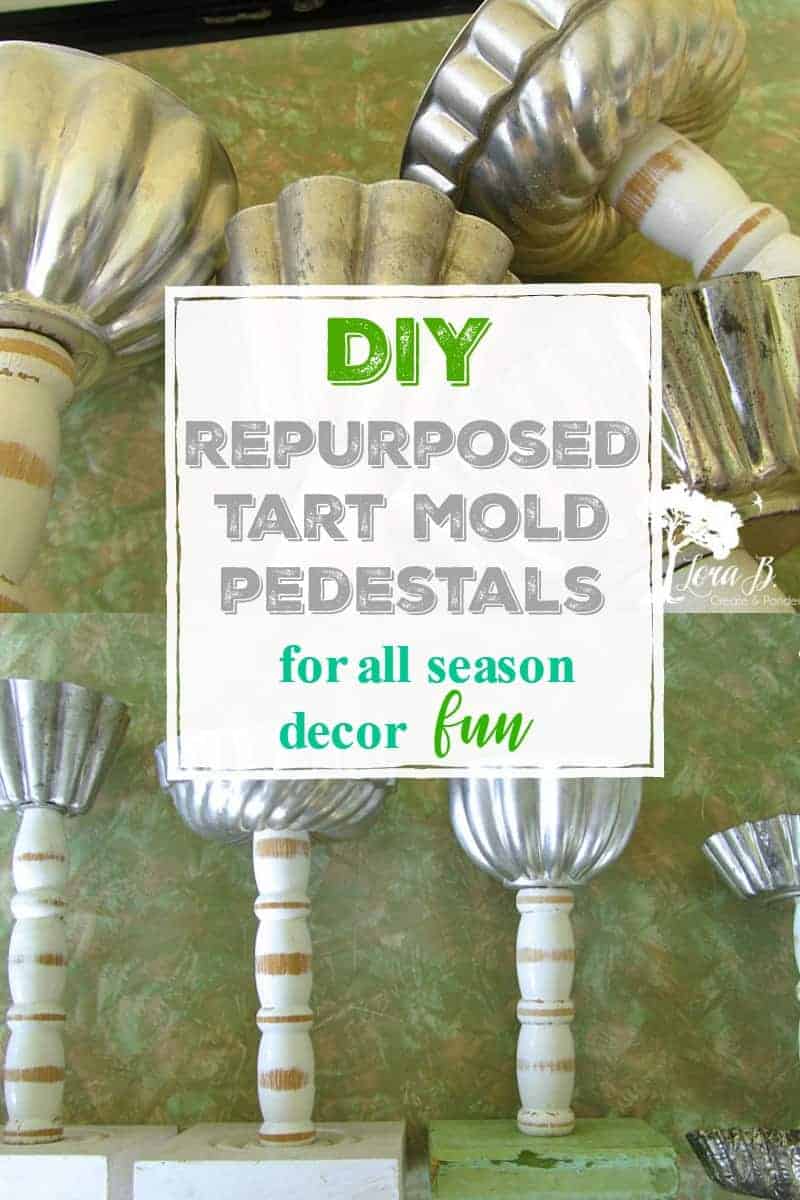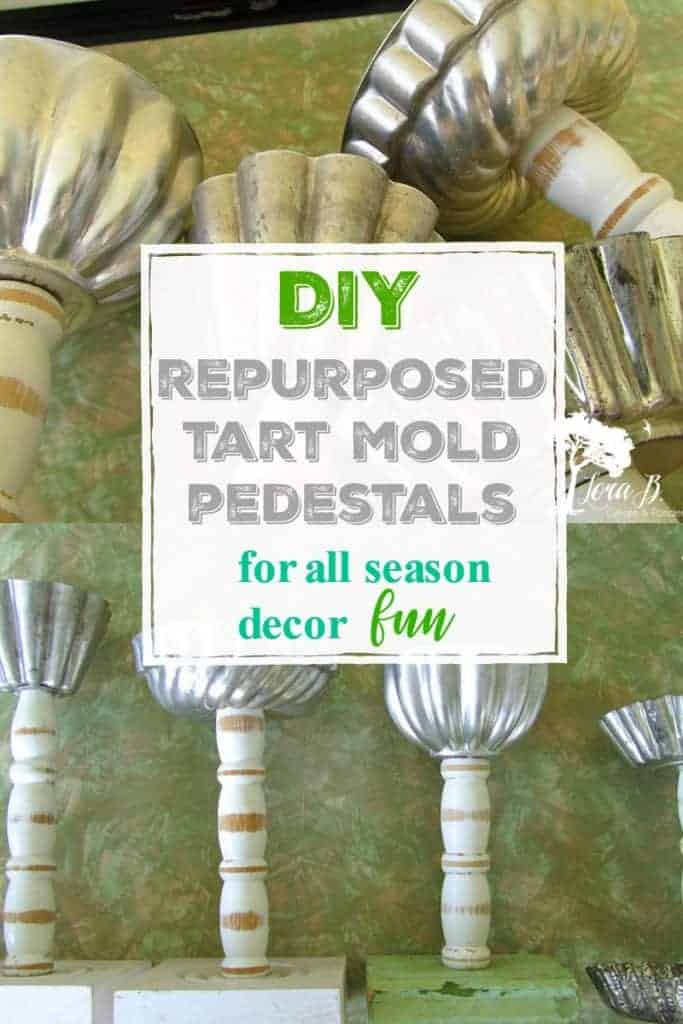 Elevating a variety of tart molds on a mini spindle is a simple project with loads of decorating possibilities. With each new season you can add something different to these cuties. From nests in the spring to pumpkins in the fall, these little accents can go from windowsill to tabletop. Add a ribbon or raffia around their neck for extra cuteness.  Make a double decker pedestal with a smaller mold on top and a wider one on bottom as another variation.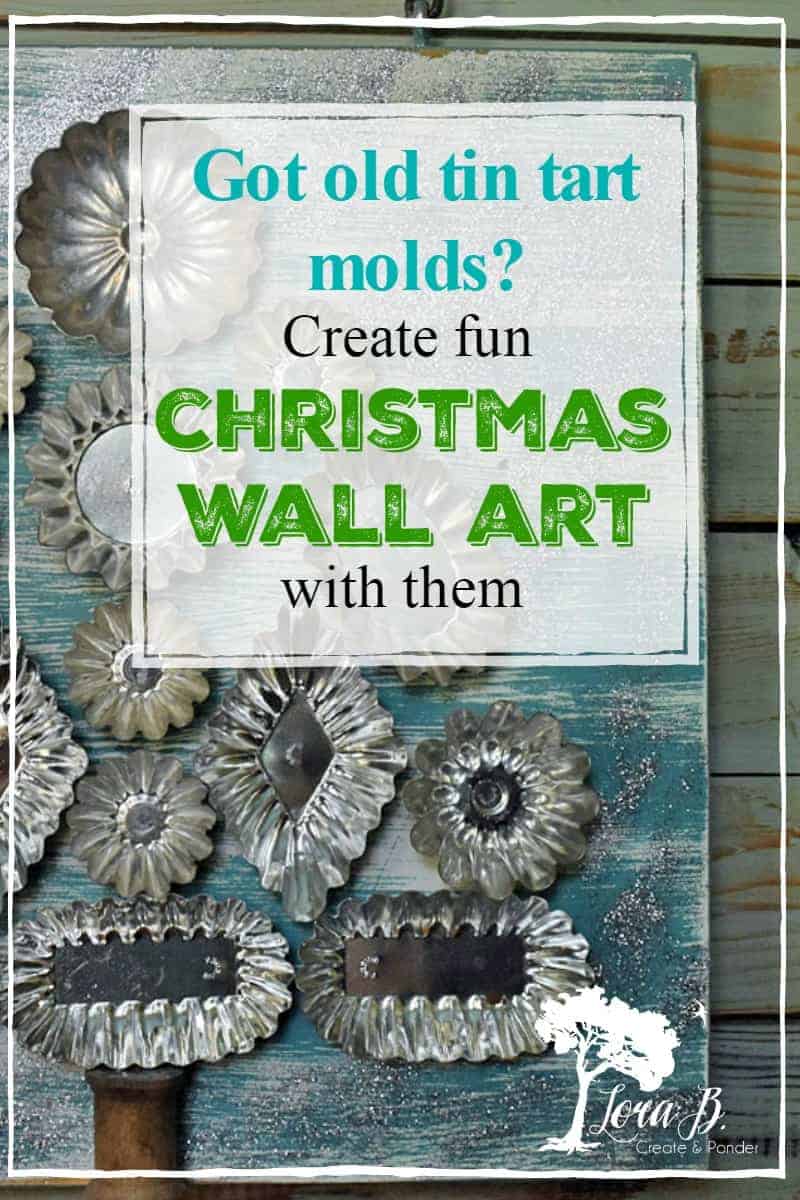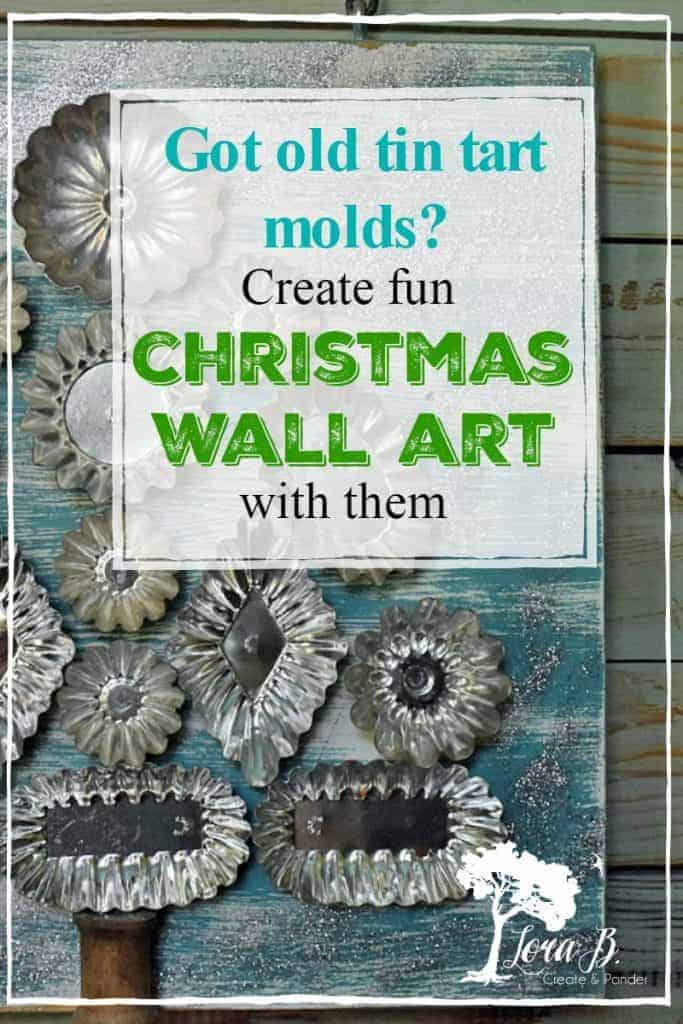 Vintage sandbakkel molds sparkle with their tin patina. Elevate them to art by amassing their different shapes and forms into Christmas shaped wreaths or trees. Fun Christmas decor, especially paired with Grandma's old cookie recipe!
I hope these 5 Fun Ways to Repurpose Old Bakeware has you inspired for some old pieces you have laying around. Or, maybe to venture out secondhand shopping and find some for your next repurposed project! If you're heading to the thrift store, make sure to check out my very popular, "3 Things to Look for at the Thrift Store".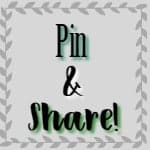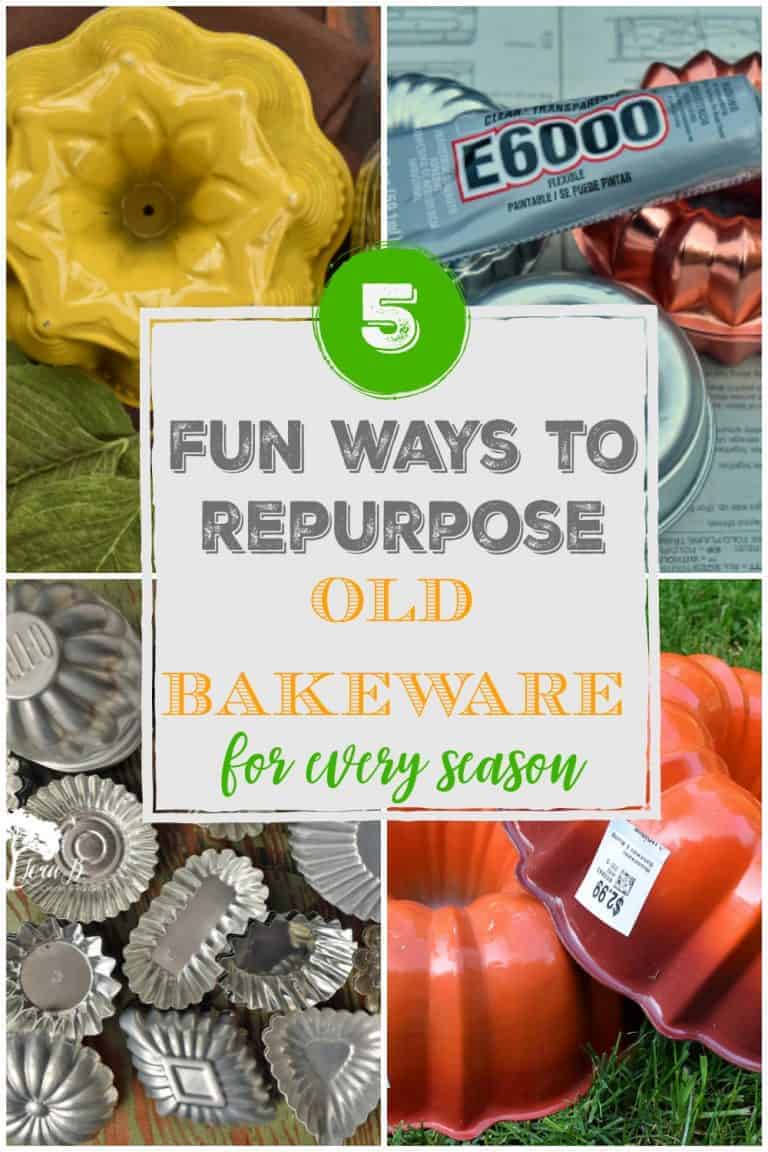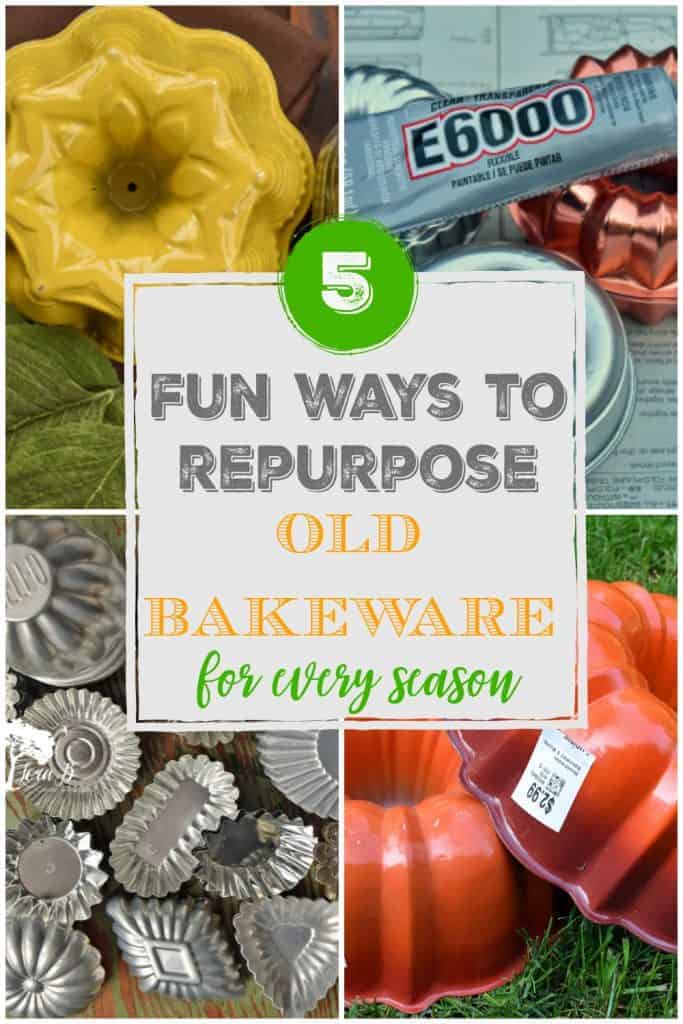 Sharing at: