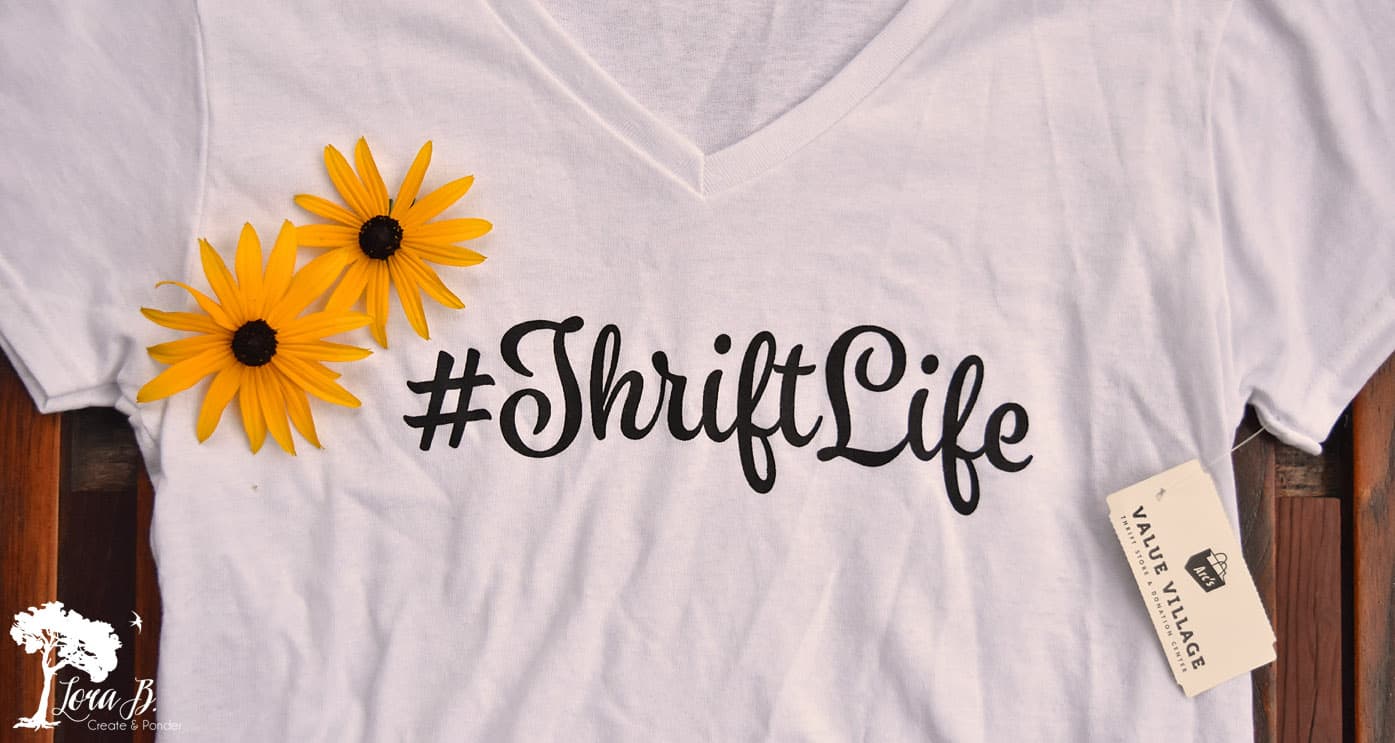 The title of this post sounds a little like a 3 point sermon, right? But I guess any talk that has only 3 points usually means I can remember them! Since we just had national thrift store day, and because I recently cleared out a lot of JUNK, I thought I'd share with you what I still look for when I go treasure hunting! Empty space or not, a true junker still loves the thrill of the hunt, because there's always something else out there I can decorate with;) Here are 3 things to look for at the thrift store.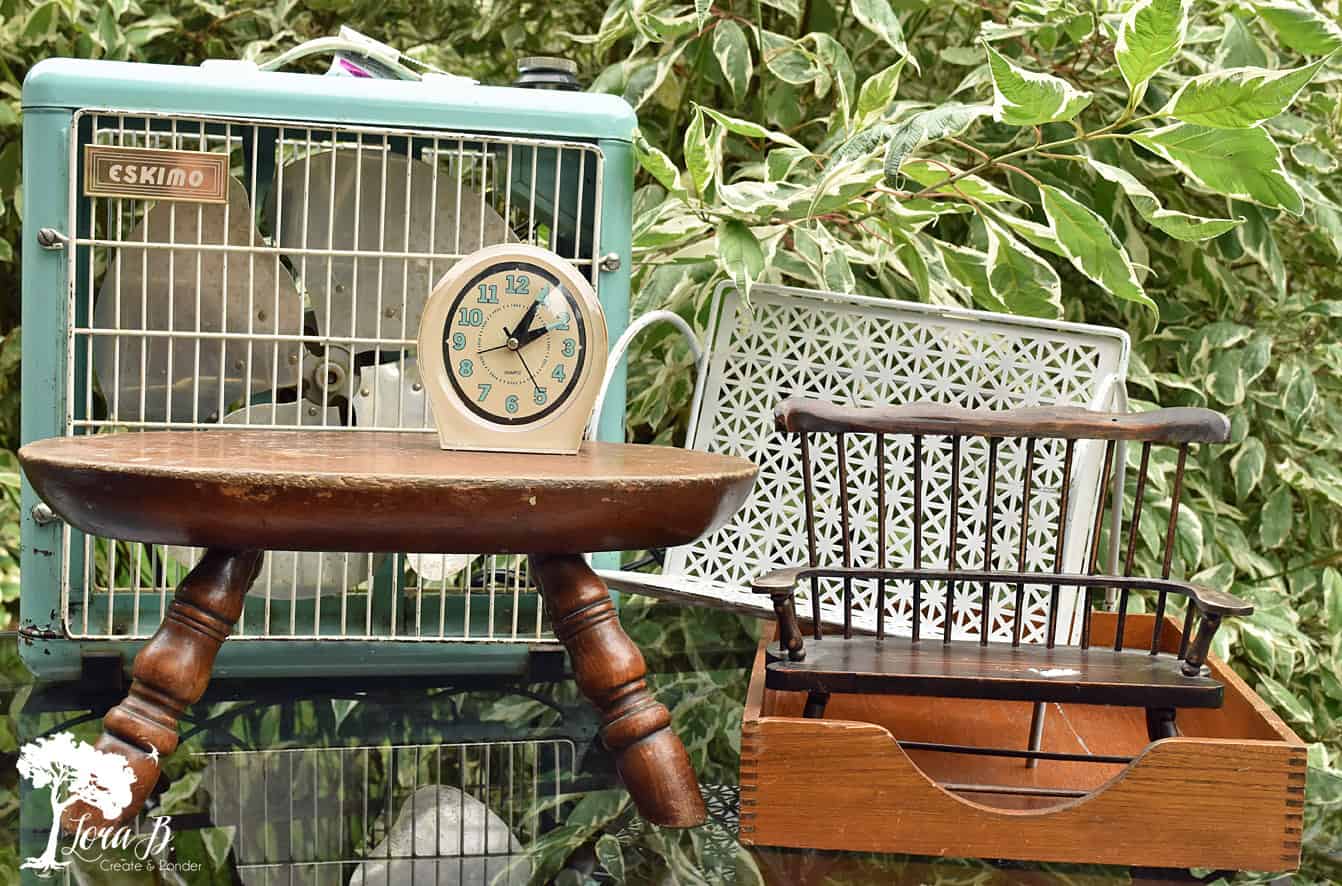 Classic Junk
Classic junk items are items that look good anywhere, anytime. They are great for photo styling, and a great addition to any vignette in any room of your home. You may even use them to decorate for a special party, to create a centerpiece or a display.
My list is long, but it includes old cameras, clocks, little stools, old fans, globes, interesting wood boxes, scales, typewriters, hardcover books, wood spools and anything architectural. These items have great bones, interesting, varied textures and sometimes have classic graphics.
If the price is right, I always pick these classic junk items up, because I know I'll use them; they're always in season!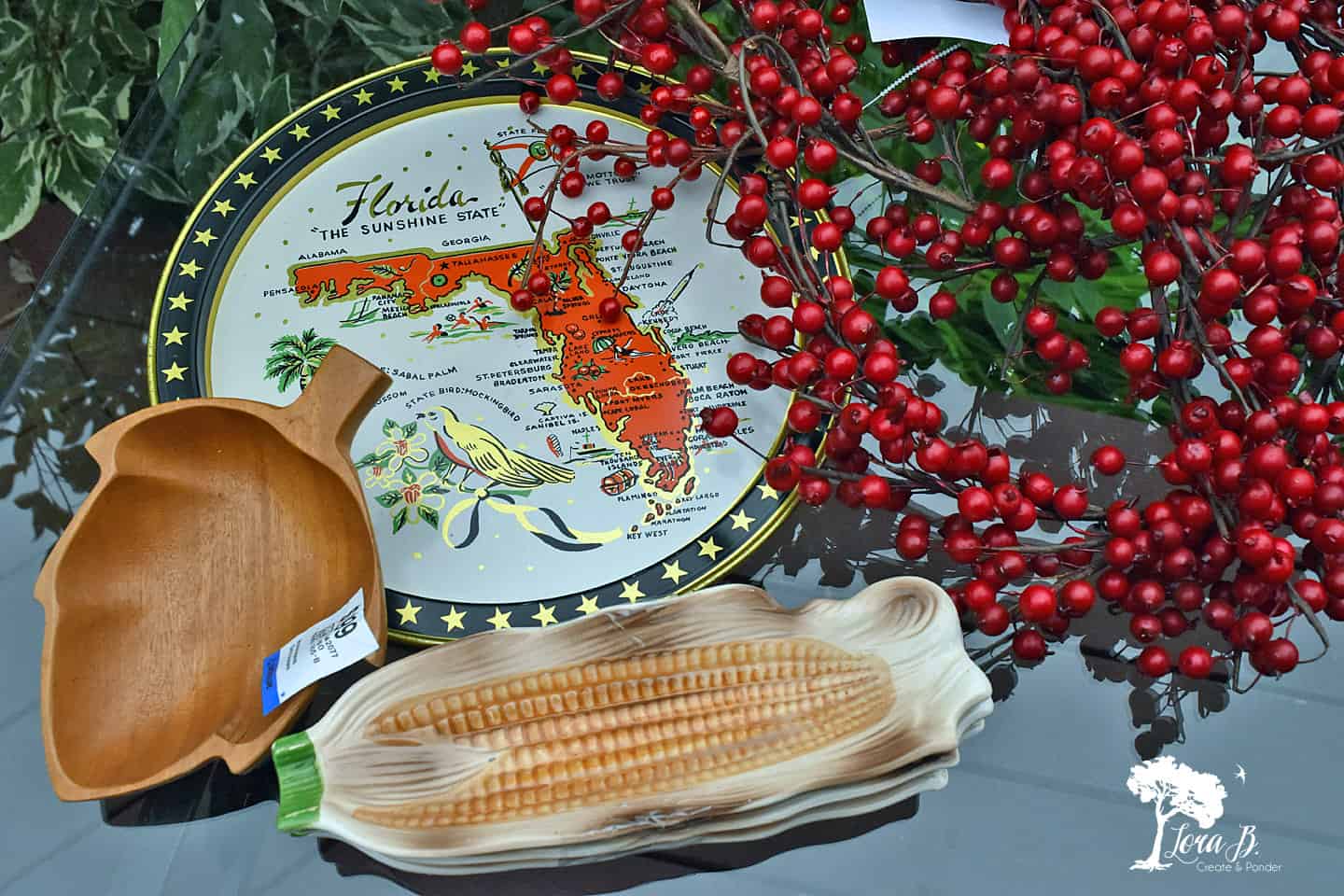 Seasonal Decor
Much of my seasonal decor has been purchased from thrift stores, church sales and estate sales. And often, it's been found completely out of season for the season I will use it in! I found great little ziplock bags of acorns and apples recently that I used for my "Vintage Divided Tray" early fall centerpiece. Last week I picked up the Florida tray above for it's Halloween coloring, the corn trays and the wood acorn for fall decor, and nice red berries always come in handy! Many times at summer church sales, I'm the only one looking at the Christmas tables!
Thrift store and church sale prices on seasonal foliage is so much cheaper than purchasing it in the store, and you're not limited to whatever is "in fashion" at the time. You can find a much wider variety of seasonal decor items thrifting, because you're getting a sampling of a lifetime of items!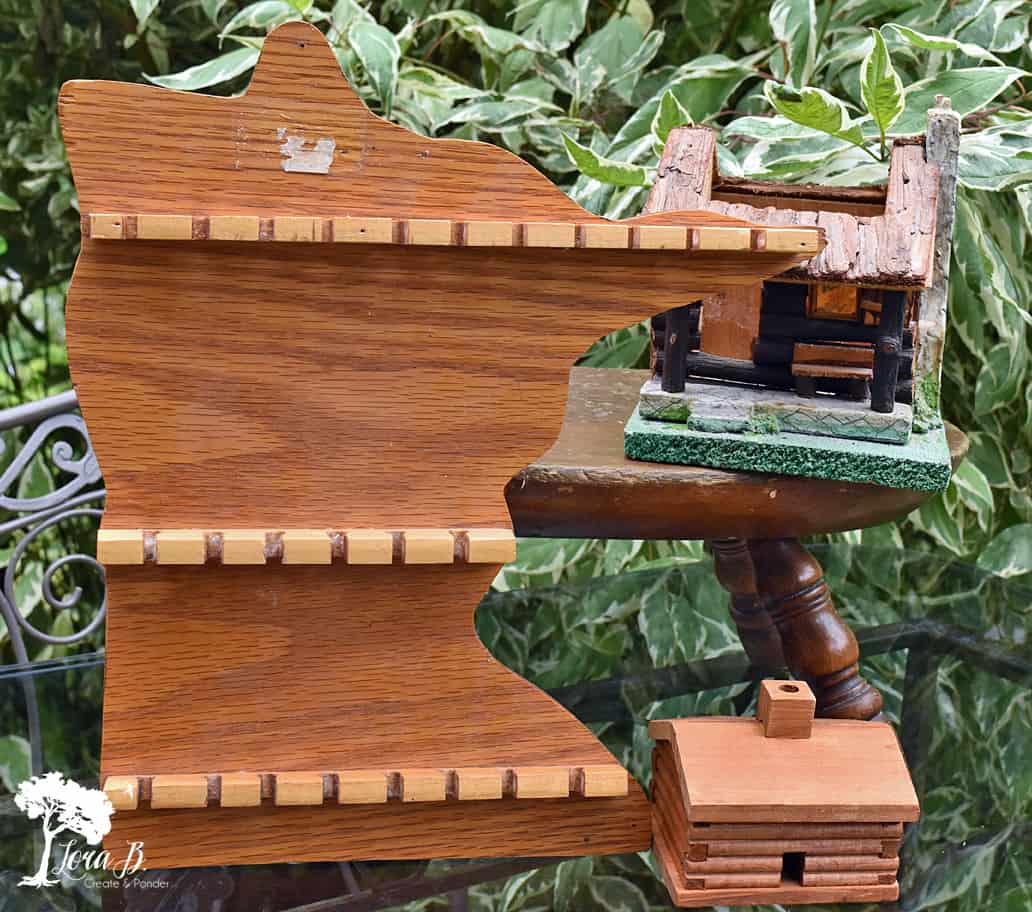 Themed Accessories
Many times when I am heading to the thrift store, I have a certain theme in mind. When I was selling at my store, and in other's stores, I had a themed vignette I wanted to create, usually centered around the seasons. The items I bought, above, are for a blog hop in late September where we will all be challenged with a photo to imitate the look of, using thrifted and cheap finds! Can you see a theme developing here?
Sometimes the themed accessories I'm on the hunt for revolve around a certain color or pattern, too. If I'm looking for red and black plaid for a fall-winter vignette, it's easy to search the shelves for those colors. I may find some hard goods, then I may spot an afghan that fits, even an old hat or scarf to add to a display. Having a theme in your mind, helps you find the items you're looking for!
Hope this 3 part sermon helps you the next time you're on the treasure hunting trail!
C.S.T.=
Classic Junk
Seasonal Decor
Themed Accessories
Want to see some of my fall-themed treasures from last year? Check out "Styling Tip: On the Hunt for Fall Textures". If you want to learn more about Church sales, check out "Church Sales 101".
Fall is a great time to score some fun finds, before we all want to go into winter hibernation! Hope my 3 Things to Look for at the Thrift Store helps you stay focused the next time you are out secondhand shopping!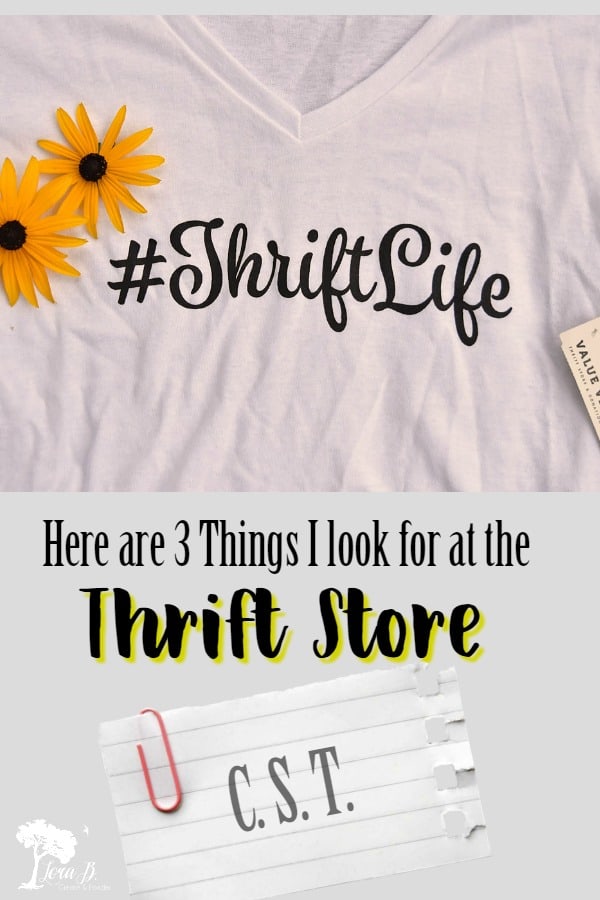 Sharing at these lovely parties: