Have you ever been to a church sale? It's a great place to shop for secondhand and vintage finds. Here are the best reasons to shop at church sales.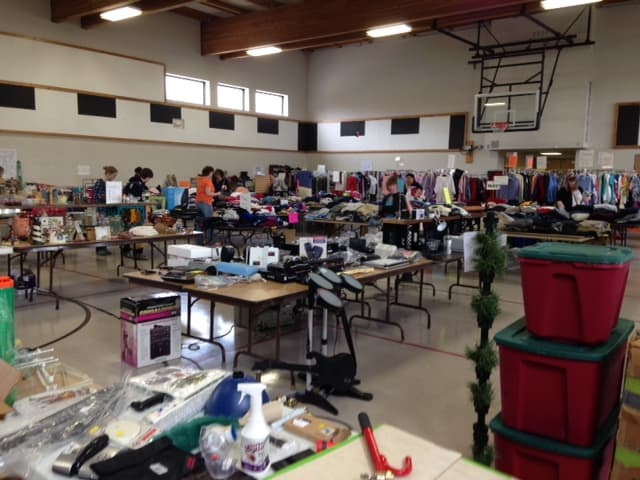 Church sales are a great place to find secondhand and vintage finds inexpensively. Usually held in the Spring and the Fall, they are a fun experience for many reasons. If you've never been to one, here are some "expert" tips. Hopefully Church Sales 101 will convince you to find one near you!
Church Sales 101
What's a Church Sale?
Church sales are usually held to fund ministries. Parishioners donate their clothing and household goods to be sold inexpensively. You can find clothes, books, furniture, toys, household goods, and sometimes plants, baked goods and lunch at these events.
Usually held from Wednesdays to Saturdays, church sales are timed when it's best for their volunteer staff. Sometimes they have a preview night or afternoon where there's a small fee to get first dibs. On the second or third day, there's usually a discount and a "bag day" price so they can clear as much out as possible.
Church sales can be all different sized. Some will simply be held in a gym or basement. Others are so large they fill the whole church, even the outside. One large local church fills all their rooms with different items and has several tents set up outside. Parking can spread for blocks and there's a huge line to get in the first day.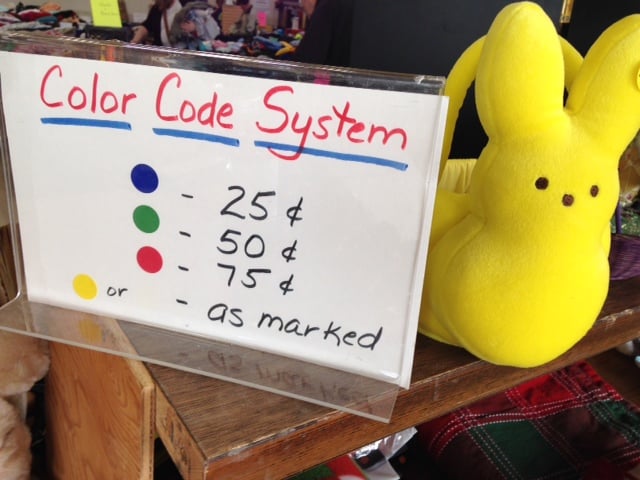 Inexpensive Prices for Secondhand Finds
Usually church sales have a lot to offer. It's a lot of work for the volunteers to get individual items priced, so often they group things on tables or in rooms. Pricing is usually posted and there are always volunteers to ask if you're wondering. The prices can't be beat.
One sale I attend just asks for a donation, so nothing is priced! It's a little intimidating at first, but now I just estimate what I'd spend on the items at another sale, and give them a donation. They're usually well pleased with how much I take off their hands, and what I write the check for!
Plants, Baked Goods and Lunch!
Churches often combine their fund raising efforts by offering other money-making items. One of my favorite sales offers bedding plants, just in time for Mother's Day. Sometimes there's even perennials that the churchgoers have just divided from their yards. Prices are usually lower than you'd spend at the garden center.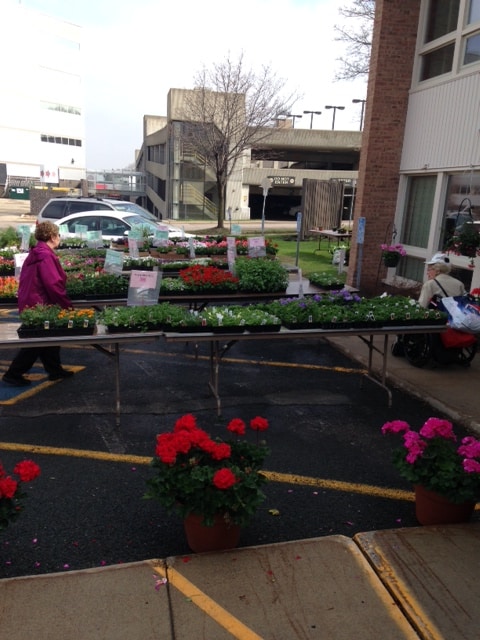 Some churches will have homemade fresh baked goods for sale. Others will offer meals that can satisfy while hunting for treasures. At this sale the pulled pork that had been simmering all night was delicious. And you're always served with a smile!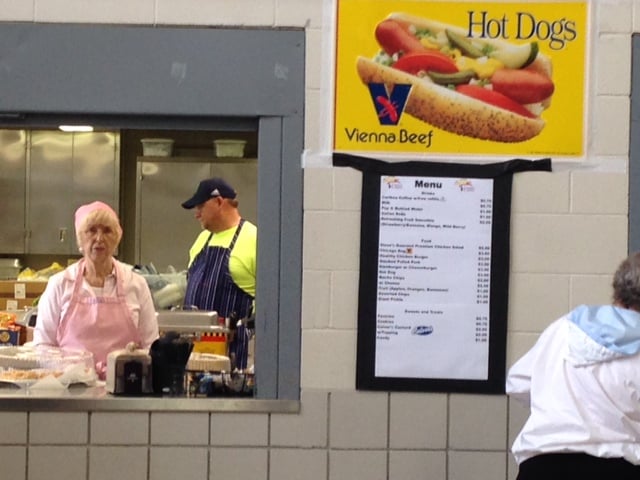 How Do You Find Church Sales?
Church sales are sometimes listed in local papers' garage sale listings, or search the garage sale listings on Craig's list and use the search word "church". They can also be found with a search on Facebook Marketplace. Often they hold them the same weekend every year, so you can know when your favorites are, but make sure to sign up for their mailing list, if they have one.
What Type of Payment Do They Take?
Usually church sales will not take credit cards because they don't want to pay the fees. It would also be tricky for their volunteer check out staff. It's best to have cash, but sometimes they will accept a check with proper ID. Larger sales may make you pay in each room/ area.
Once you're accumulated a whole pile of goodies, there's usually a friendly Grandpa to help load your loot! As you're shopping, you can often start a pile near the check out that you can keep adding to;)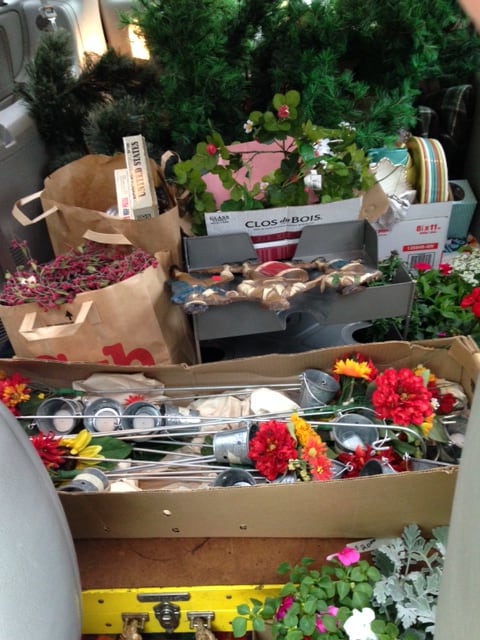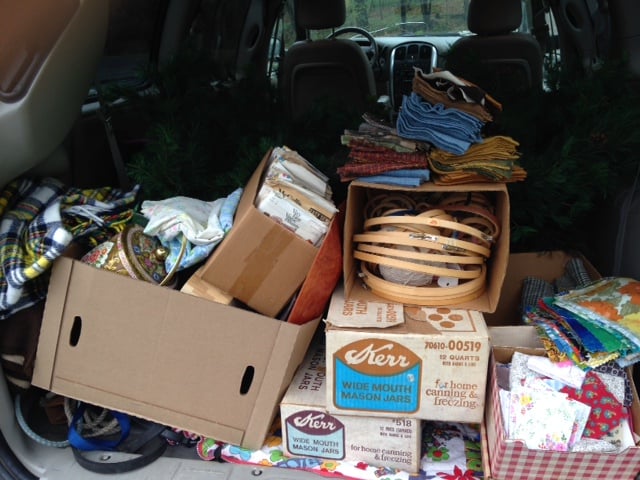 The best part is these sale events are held inside, so they're a sure bet if you need to take the day off! You can have a lot of fun for little money at church sales. They are definitely one of my favorite places to gather vintage and thrifted finds!
For more thrifty shopping adventures and tips, see HERE.
Hope you enjoyed learning more about Church Sales 101. If you're a creative, vintage lover, be sure to sign up to become an Insider to have all the ideas sent right to you! (Sign up HERE)
Pin and Save