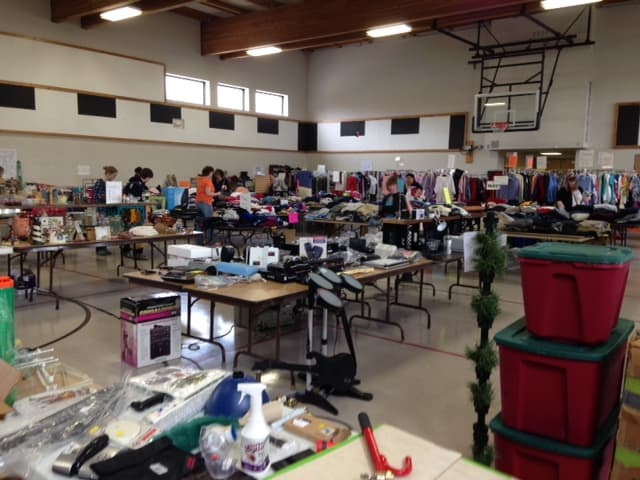 Tis the season for church sales! And the best part is…they are weather guaranteed! I went to two yesterday, and came home with a whole van load of goodies!
There's something for everyone at these sales, and it all goes to a good cause! From clothes, to books, to furniture, to toys, to household goodies, to plants…
They're usually on Thursdays, Fridays, and Saturdays, but once in awhile they'll have a preview night where you can give a dollar or two to get in early. On the second or third day, there's usually a discount and a "bag day" price.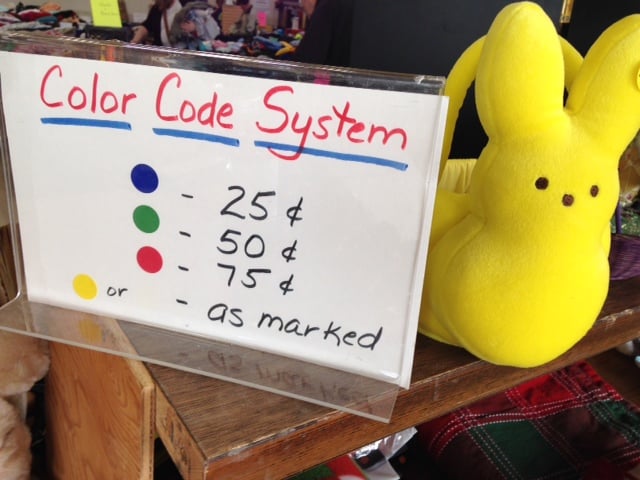 Pricing is usually posted if there are so many items they can't price them all. One sale I attend just asks for a donation, so nothing is priced! It's a little intimidating at first, but now I just estimate what I'd spend on the items at another sale, and give them a donation. They're usually well pleased with how much I take off their hands, and what I write the check for!
If you're lucky, they'll have some plants for sale, too. Sometimes there's even perennials that the churchgoers have just divided from their yards. Prices are usually lower than you'd spend at the garden center.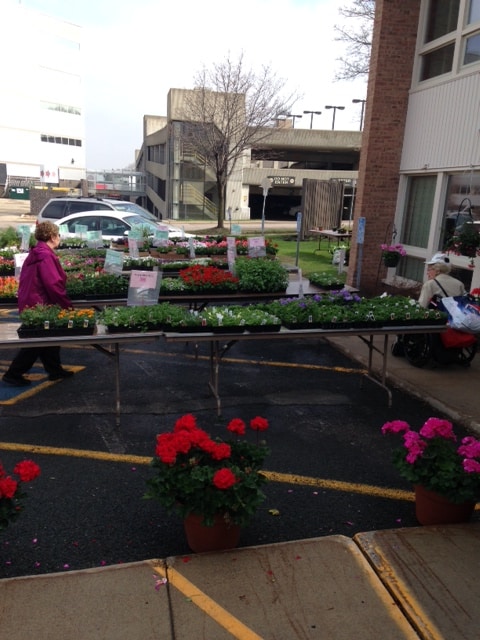 Church sales are sometimes listed in local papers' garage sale listings, or search the garage sale listings on Craig's list and use the search word "church". They usually hold them the same weekend every year, so you can know when your favorites are, and sign up for their mailing list, if they have one.
They don't usually take credit cards, so have checks or cash ready. Some larger sales make you pay in each room/ area (so you'd want to have cash).
I personally like to take advantage of the home-baked treats in the morning, and have some home-cooked goodies for lunch! The pulled pork that had been simmering all night was yesterday's lunch 🙂 I even ran into an old friend to share it with!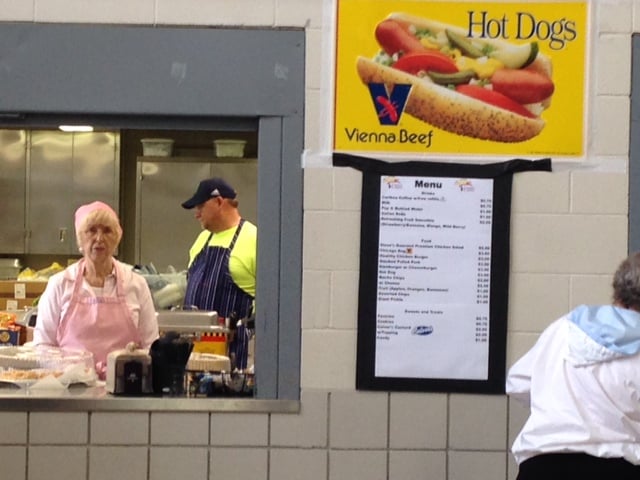 And when I've accumulated a whole pile of goodies, there's always a friendly Grandpa to help me load my loot! Think I have every season represented here: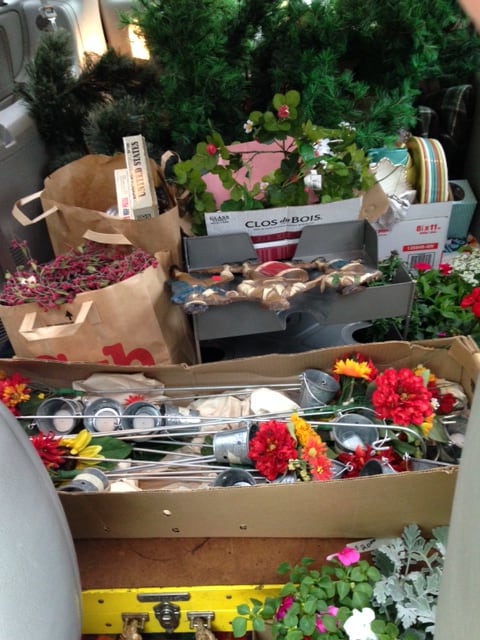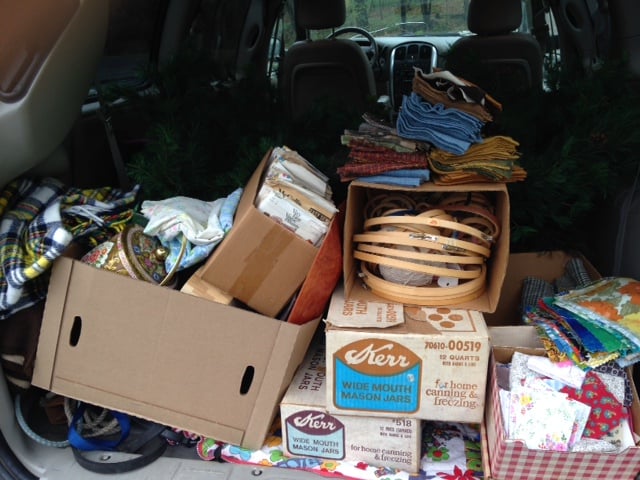 Pretty good haul for a couple hours of work!
Hope the weather cooperates this weekend…I've got a lot of planting to do!