For the Love and Comfort of Church Sales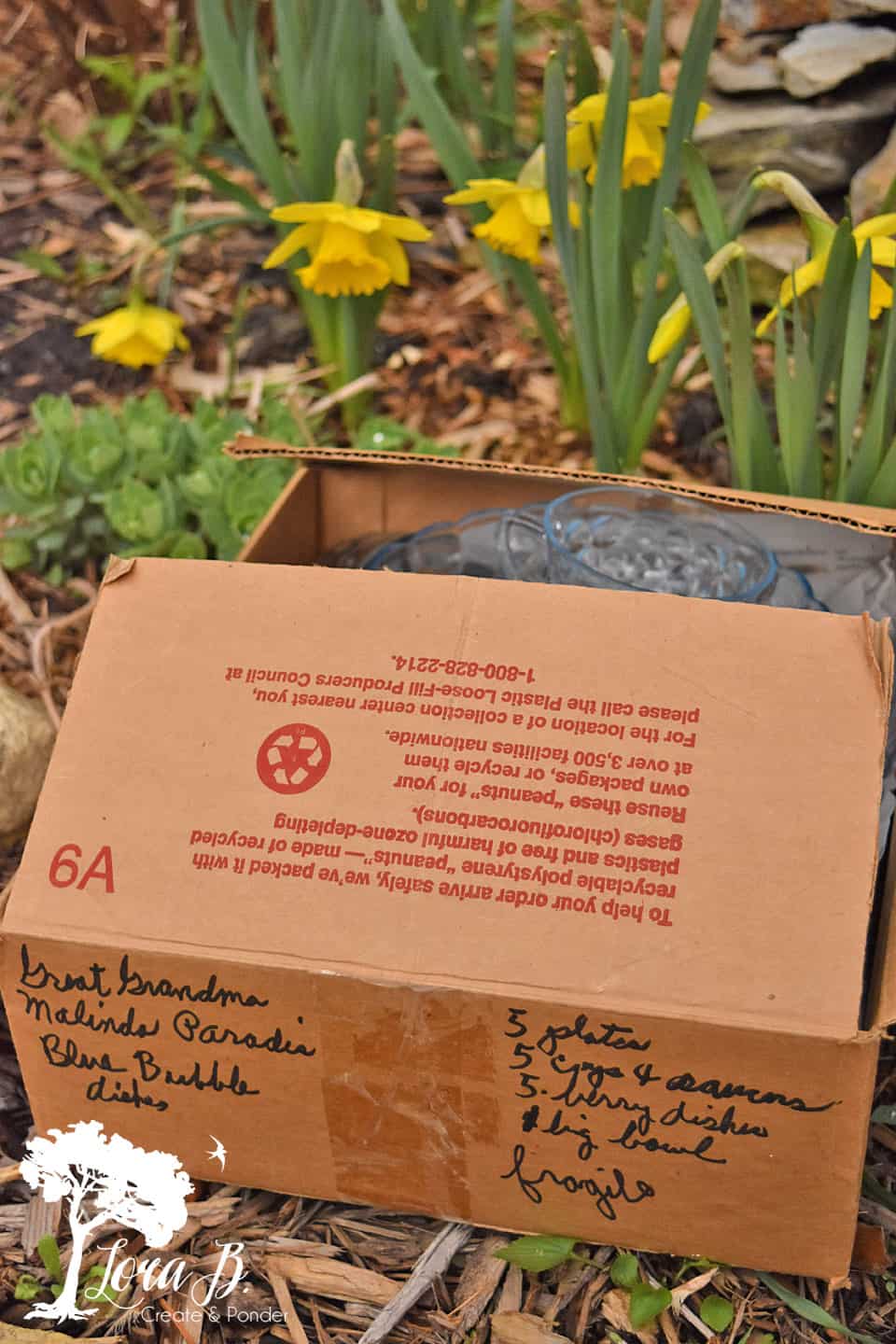 Last week I went to the first church sale of the season in my neck of the woods. And I've got to admit, as I parked my van and spied the morning dew glistening off the white canopy covering the mish mosh of second hand furniture, the lyrics of the Cheers TV show started singing in my head…
"Making your way in the world today takes everything you've got.
Taking a break from all your worries, sure would help a lot.
Wouldn't you like to get away?
Sometimes you want to go
Where everybody knows your name,
and they're always glad you came. 
You wanna be where you can see
our troubles are all the same
You wanna be where everybody knows your name."
Because even though the friendly older gentleman with their receipt books at the ready and the wrinkled, smiley ladies offering me a brown grocery bag don't know my name…
I am home.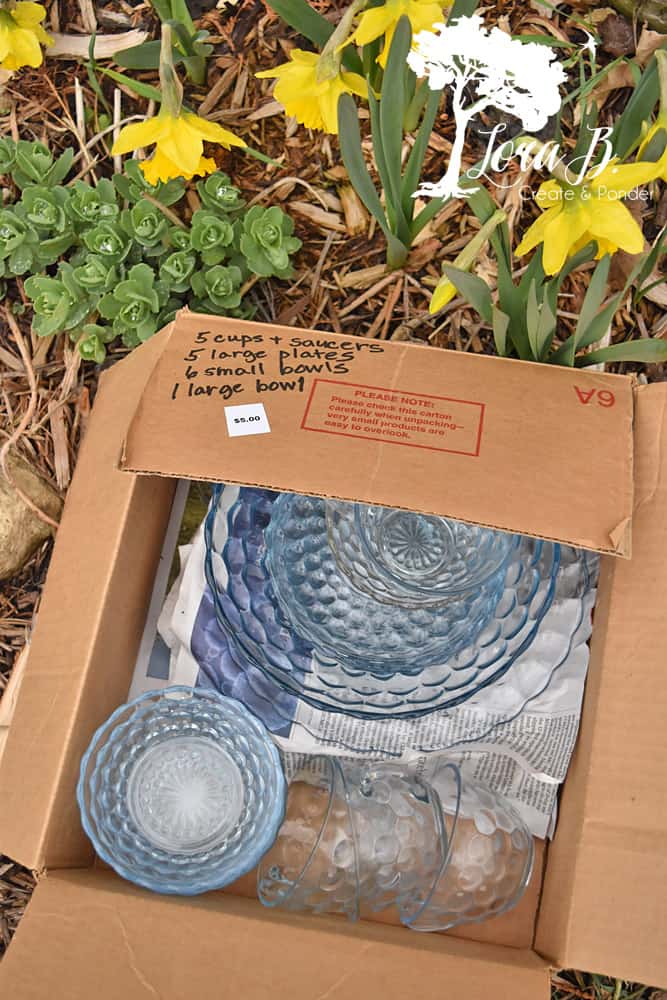 And when Great Grandma Malinda's blue bubble glass set of dishes is safely tucked away in a cardboard box with a $5 price sticker on the top? I am one happy hunter. Even though I need more dishes as much as a hole in the head. Mr. Fix-it loves me because I could feed the 5000…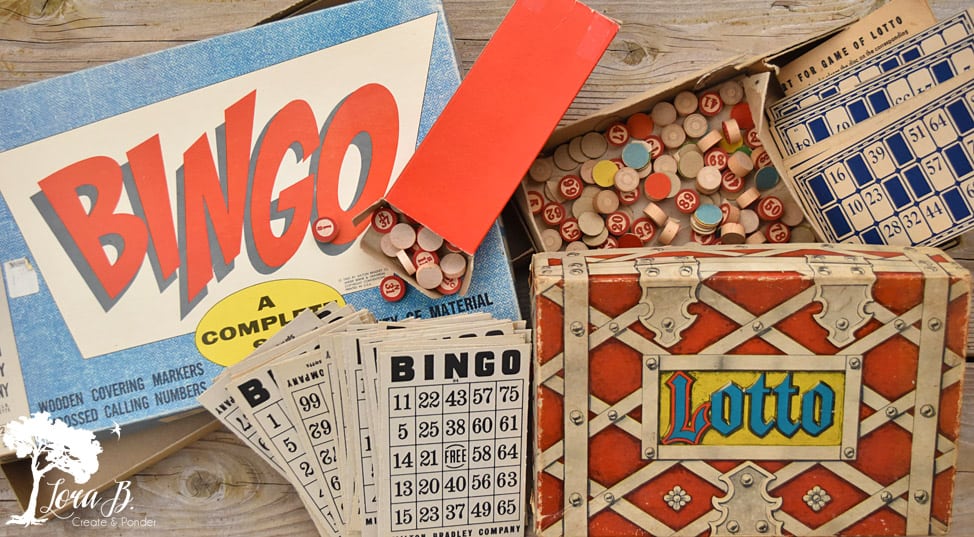 Yep, anytime I can get a set of vintage dishes for $5, I'm yelling "BINGO" in my head, and I can't. hold. myself. back.
And maybe the old games above just happened to jump into my brown grocery bag too, because I was lamenting the other day that we sold all our wonderful game stash from the store in bags just to get rid of them! I need some. They come in handy for crafty projects!
"and they're always glad you came"… Yes, the elderly hosts at this party are glad I came. They were even gladder when I was supplying a store and would make a huge pile. But I'm holding myself back, because I don't need my house to be any more full, right?
My search was for 9″x 13″ glass pans for the upcoming grad party and white doilies: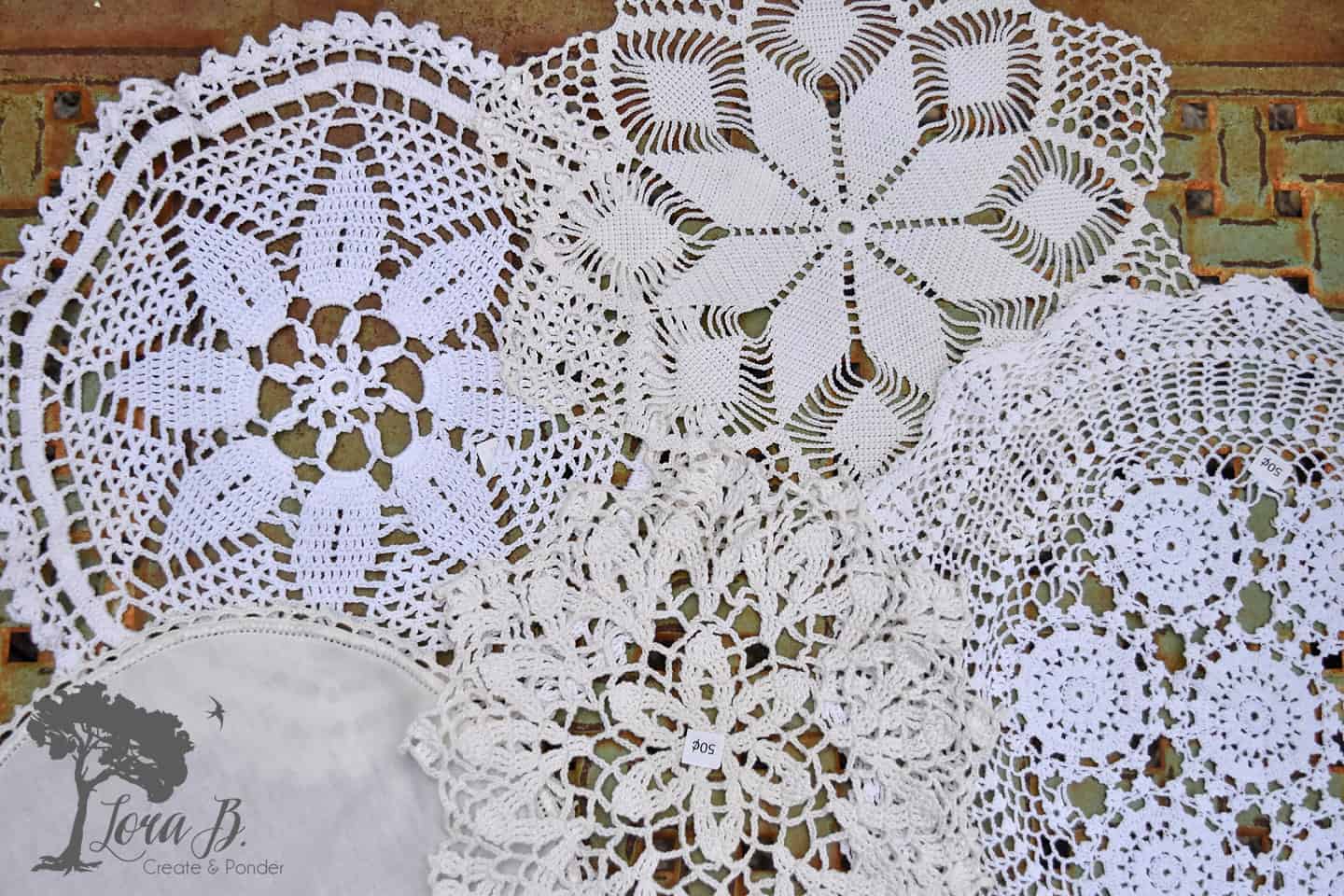 Doilies…check. My upcoming craft project is to make many, many feet of doily bunting for Happy Girls' grad party. No luck on the 9″x 13″…because no one really parts with the workhorse of the kitchen, right?
Of course, when I was picking through the lace bin, I remembered May Day was right around the corner…and one can always add to their vintage crocheted trim stash…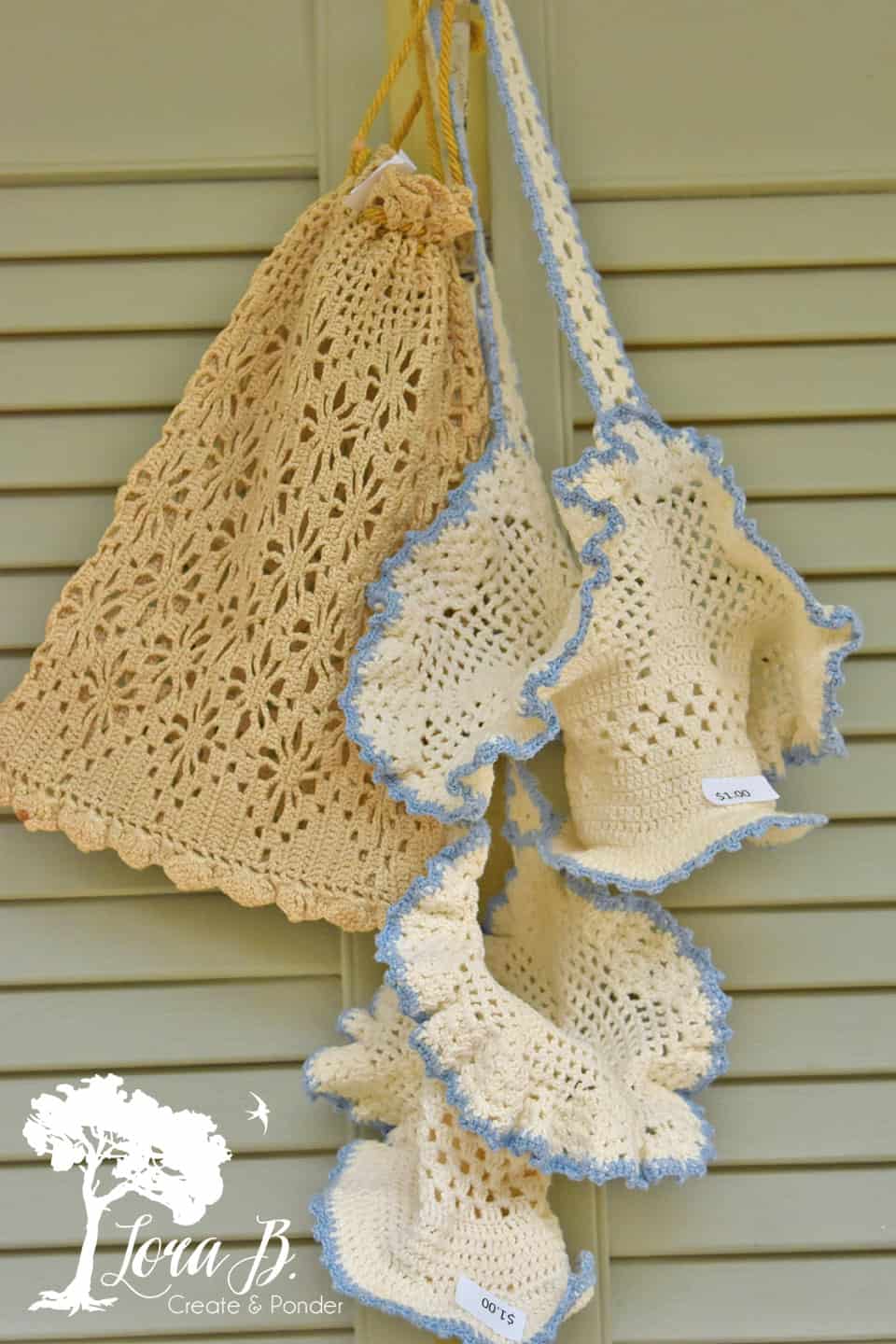 (and yes, I purposely left all the price tags on to torture you;)
"You wanna be where you can see, our troubles are all the same"…
The kind church ladies offered to carry my box of dishes to the front. The fellow sale-goers are friendly and chatty while they dig through the piles of household leftovers.
"Taking a break from all your worries, sure would help a lot"…
Some people go to Bars to feel welcomed and lighten their minds of the worries of the world.
I go to church sales.
The hosts and customers are friendly; I feel at home amidst piles of secondhand finds. The prices are cheap, so I can't do too much damage. Spending less than $20 is cheap entertainment these days.
And brightly colored, floral themed accessories can satisfy my green thumb until it's time to really plant flowers.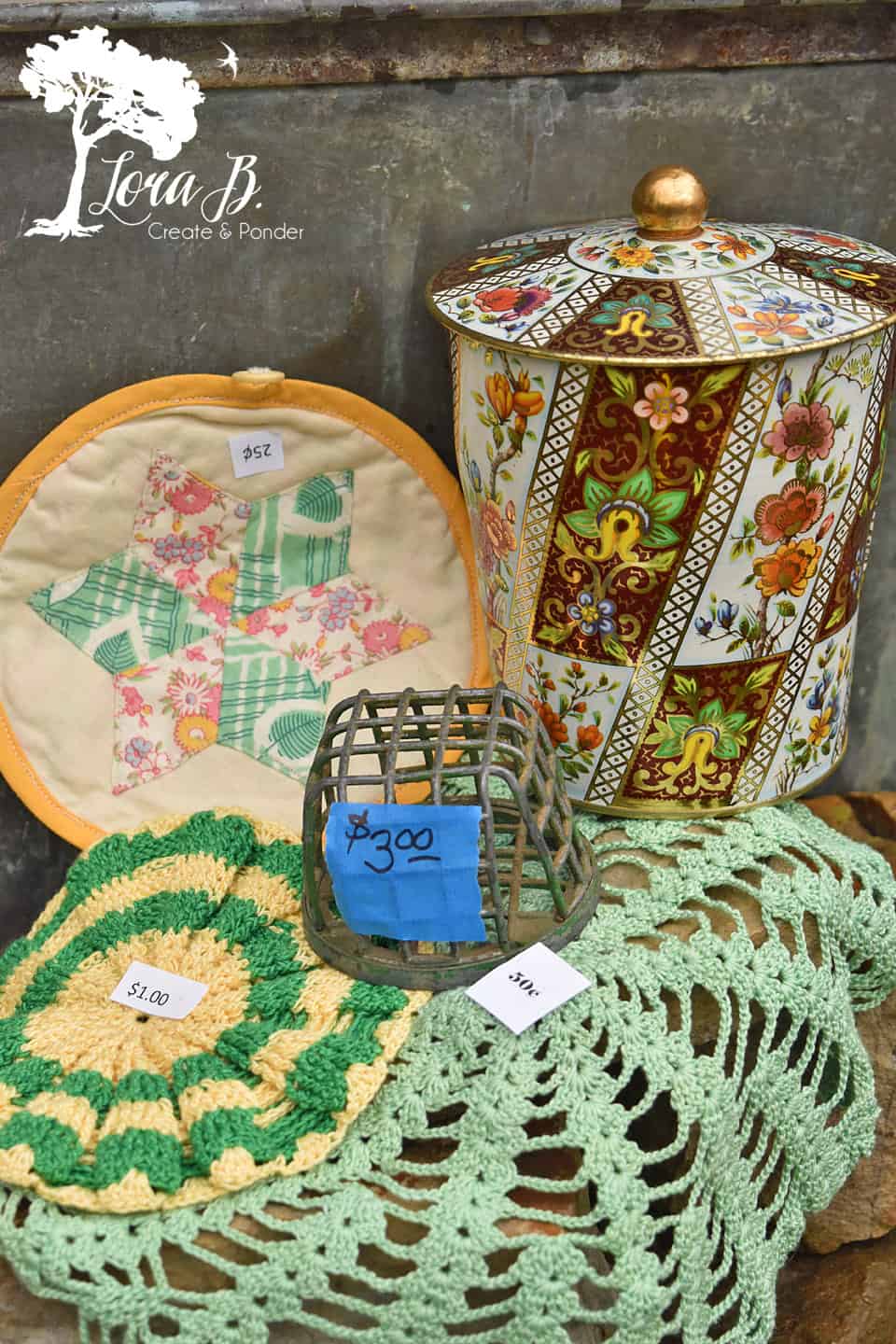 Ah, church sales…you are where I want to be every Thursday morning for the next month or so. Even though I don't need to fill a store anymore, I can't deny your allure to my vintage-loving soul.
You comfort me with your surroundings, with your people, with your low prices…with your baked goods and cheap, homemade lunch.
Thank you, Spring, for blessing us with church sales for a couple months!
And even though I've been singing a bar-room song throughout this post…
Can I get an Amen?
Linking up with these lovely parties: