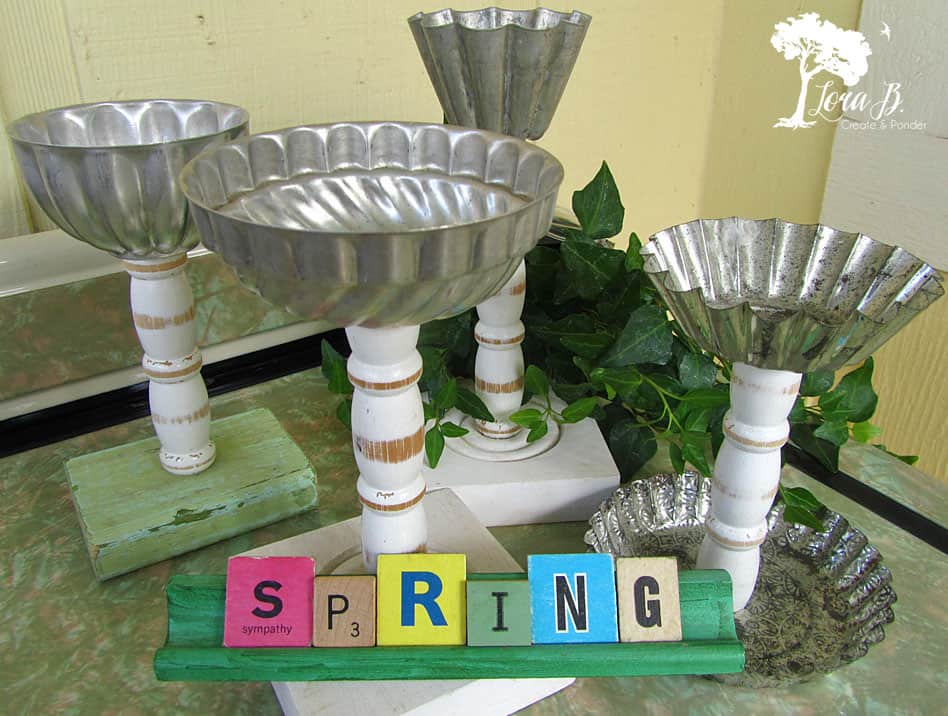 One of my favorite chameleon, decorating staples that Mr. Fix-it makes for me are these little tart mold pedestals. I've seen quite a few larger versions out there in blogdom, but think these little guys are still pretty original…which is saying a lot in this T.M.I. (too many ideas), Pinterest world we live in. If you enjoy all the fun shapes and sizes of these vintage jello and tart tins, I think you'll love these repurposed Tart Mold Pedestals!
Here's how you can make your own!
Repurposed Tart Mold Pedestals
Gather Vintage Baking or Jello Molds
For starters, you'll need some jello/tart molds or sandbakkel molds for the top and bottom, or just the top if you want the base to be wood. I've amassed quite the collection: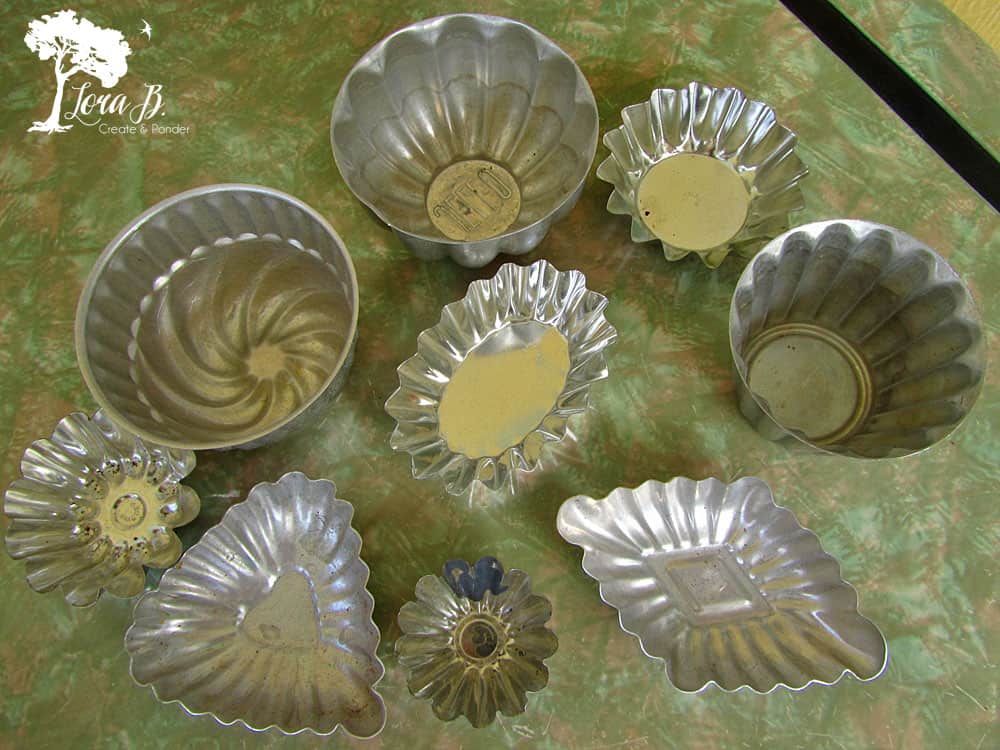 Use Old Crib or Chair Spindles for the Neck
You'll need some type of spindle for the neck. We use old spindles from a crib and Mr. Fix-it distresses them perfectly for me. Old chair spindles would work well also.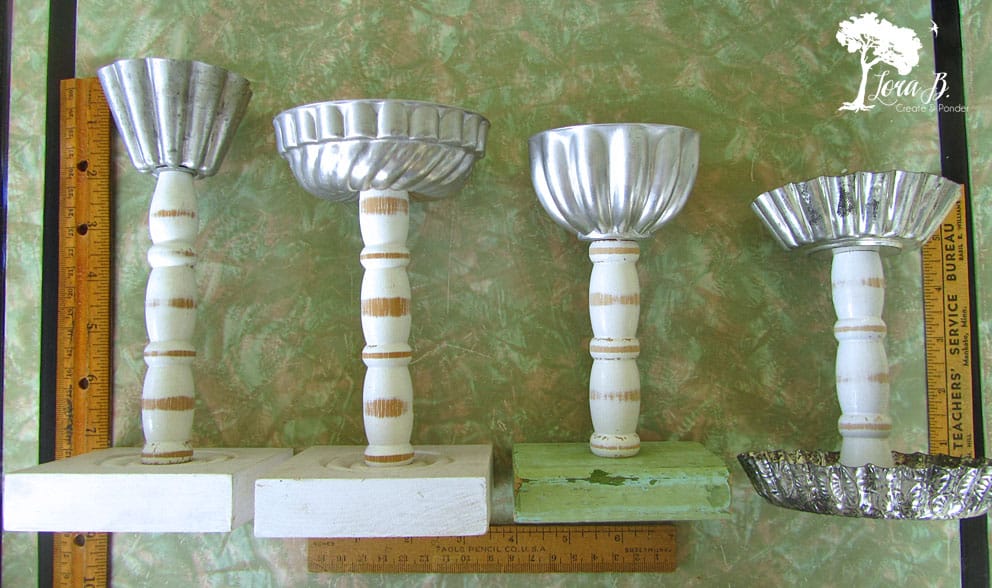 The finished height of our tart mold pedestals are usually 4-6″.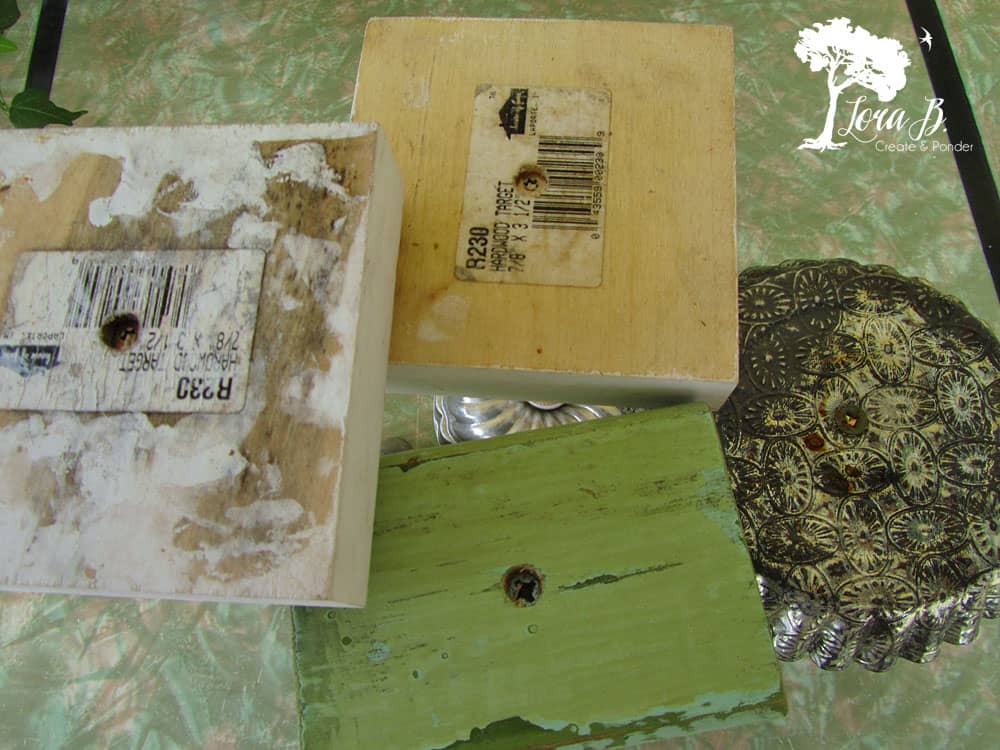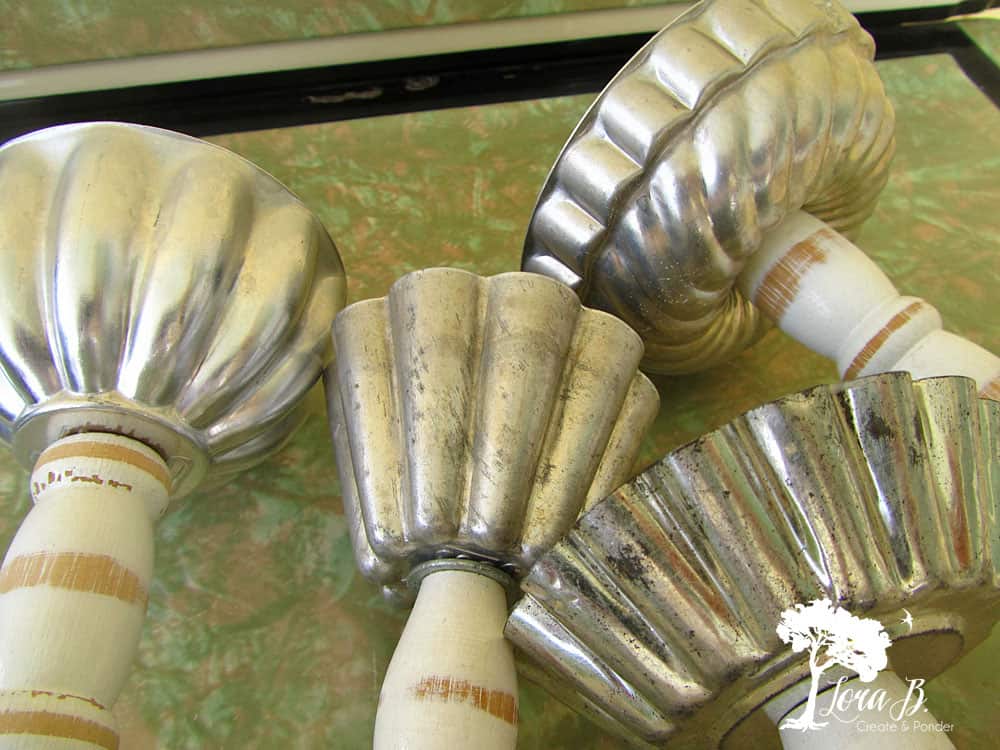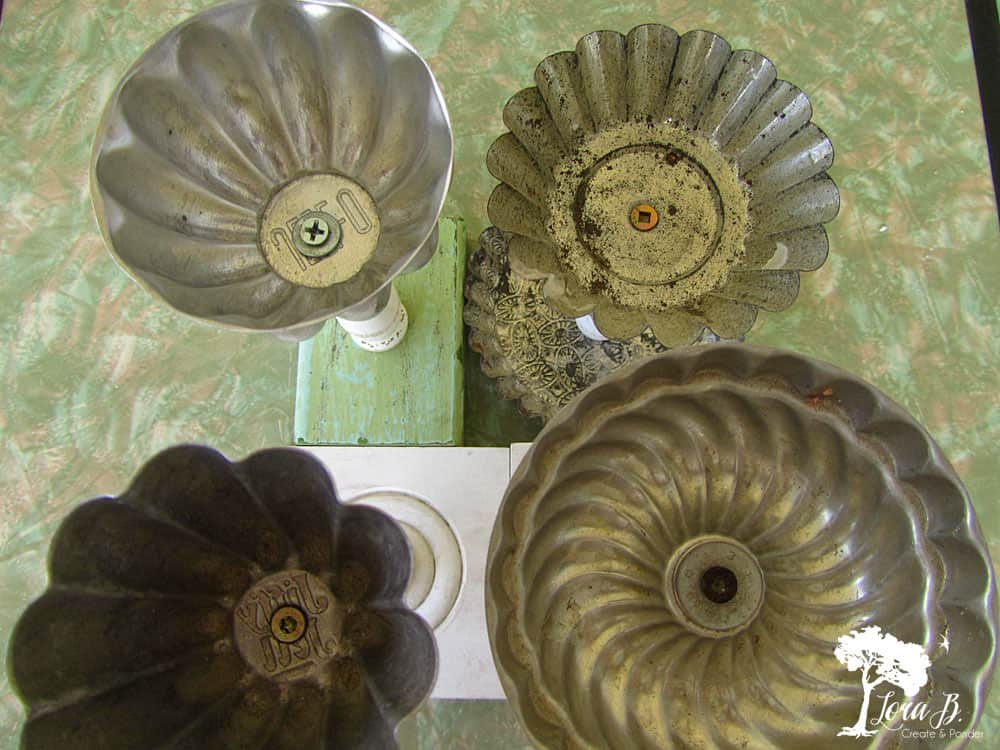 Use Scraps of Wood for the Base
Couple of construction hints. Washers on either side of the tart molds provide a more sturdy fit. If you're using a wood base, sink the screw in a little so your base is level. Mr. Fix-it purposely picks out funky screws that have a little patina when they show because he knows I'm just not a new-and-shiny-hardware kind of girl!
Once they're all made, you can have fun decorating with them, singly or en mass!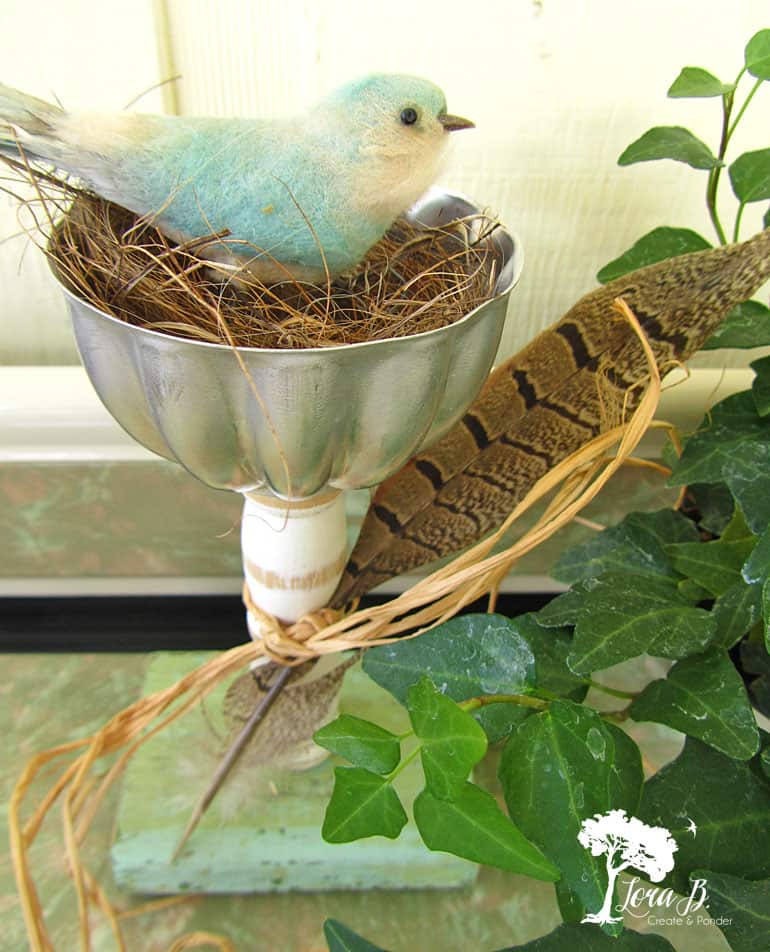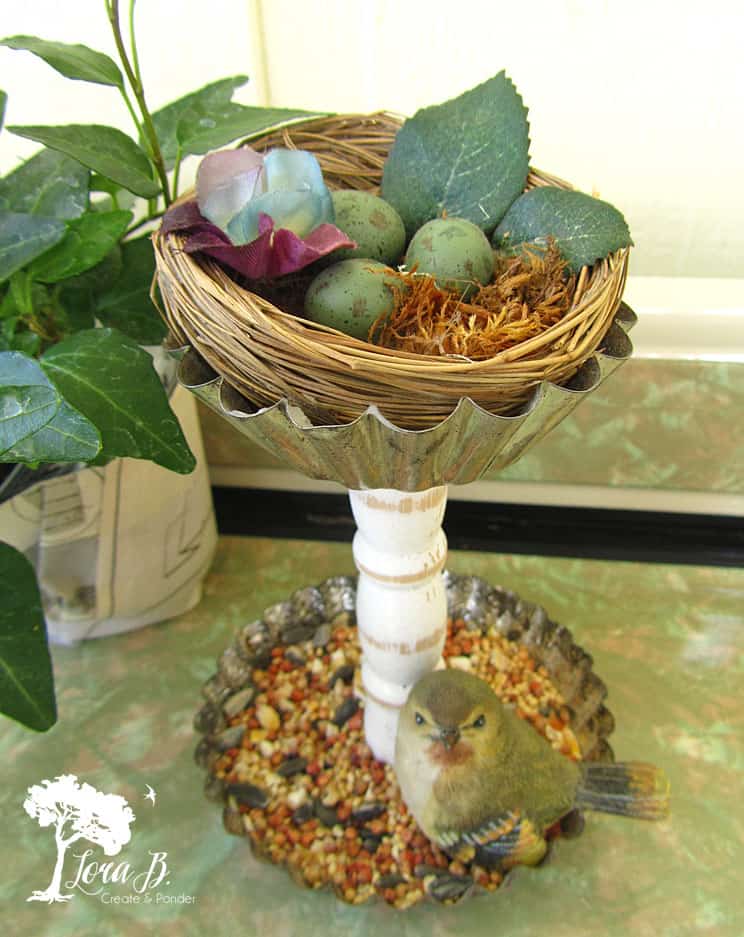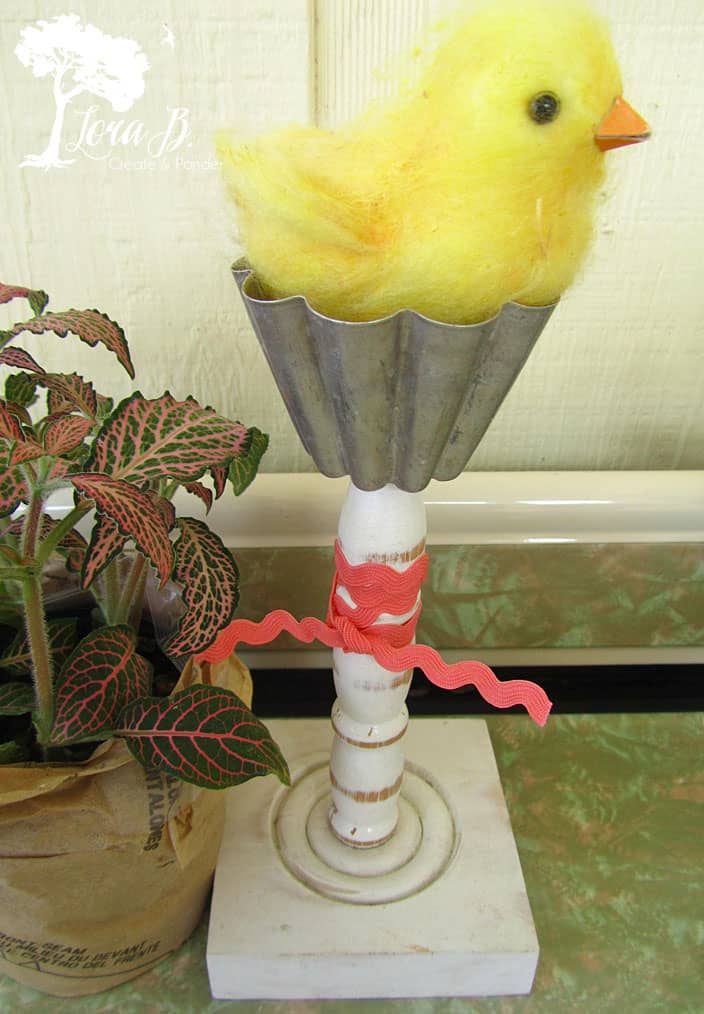 I use them for every season. In the fall they're perfect with a mini pumpkin, or a collection of acorns. In the winter, some epsom salts, a pinecone and a candle, or even some vintage Christmas bulbs. So many decorative possibilities!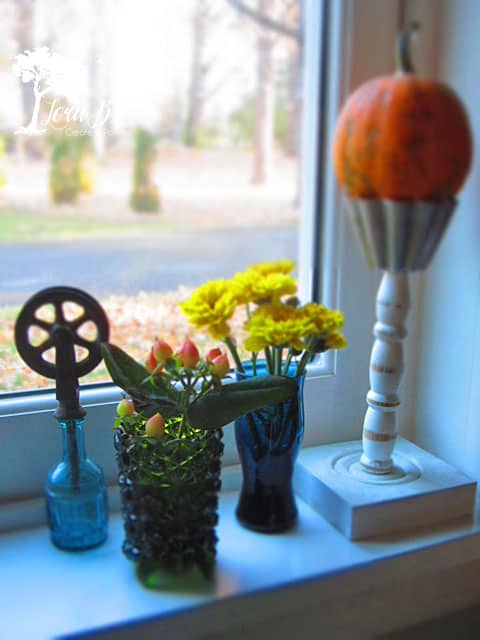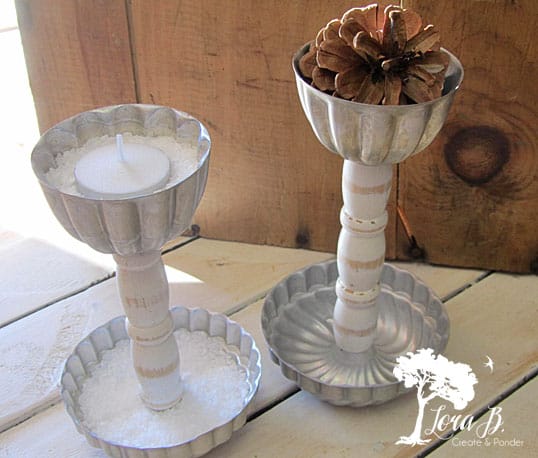 You can vary their style by using different materials; natural materials will be earthy, shredded paper and candy can look cute and festive.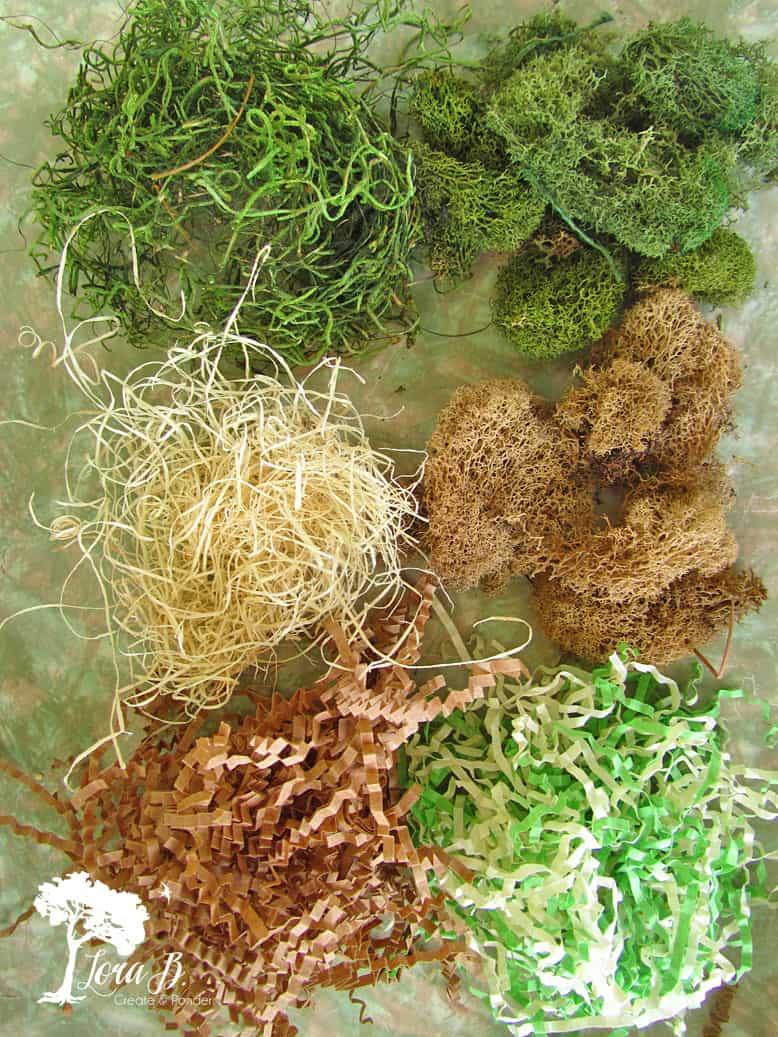 With Easter coming up, I love them filled with Easter egg candy, but they also fit right in with classic, garden party decor, too. Tie a ribbon around their neck for extra punch!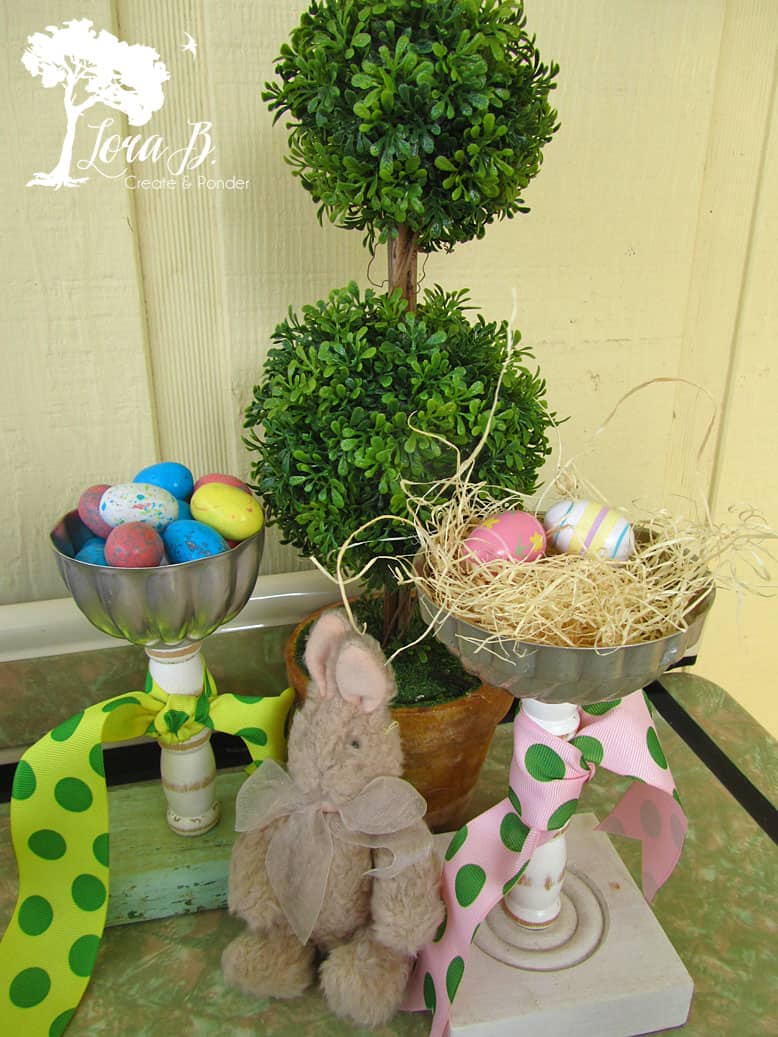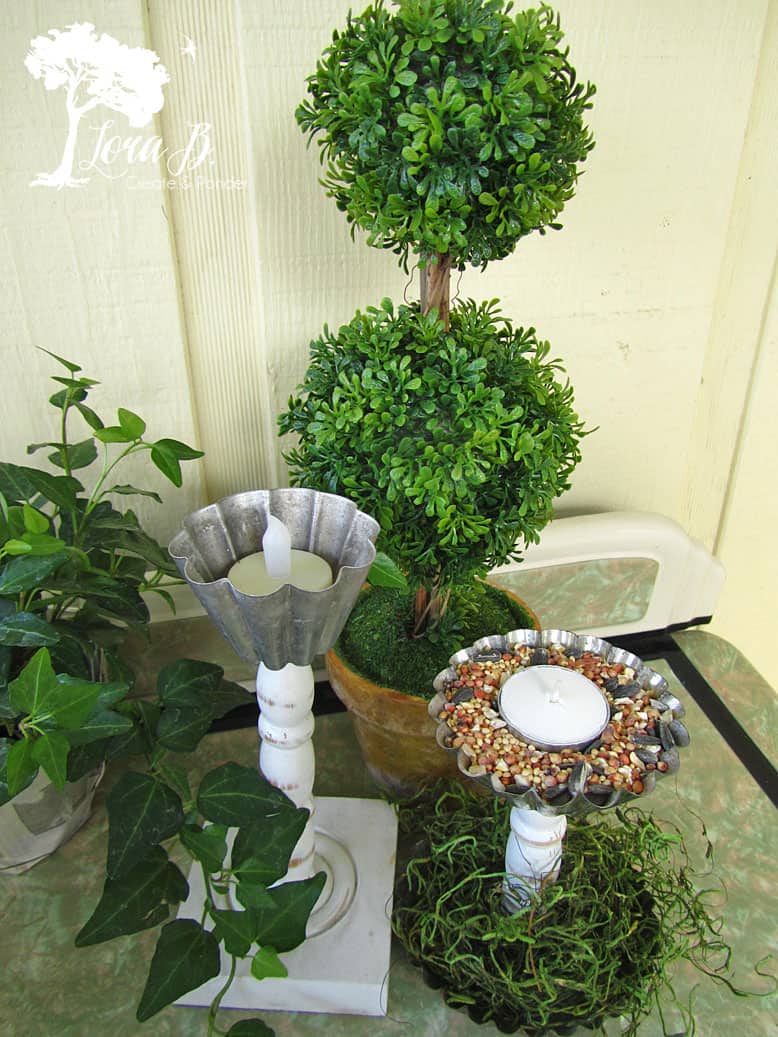 One at each place setting for a treat is extra special, or just one on your windowsill works, too. If you're planning a wedding, or a special shower, wouldn't it be fun to send each guest home with one?
Hope you can gather the right pieces and make some Repurposed Tart Mold Pedestals for yourself!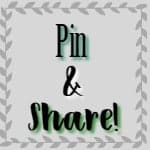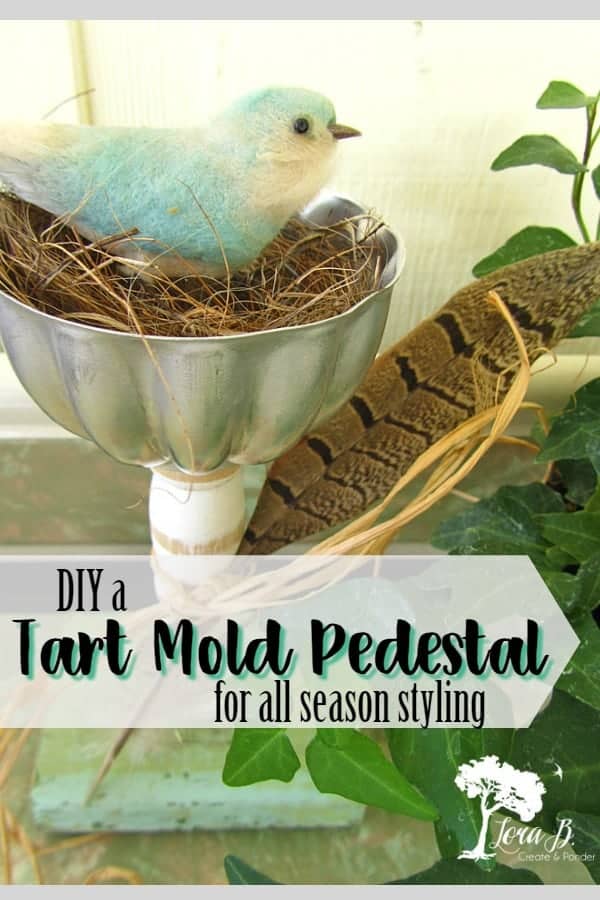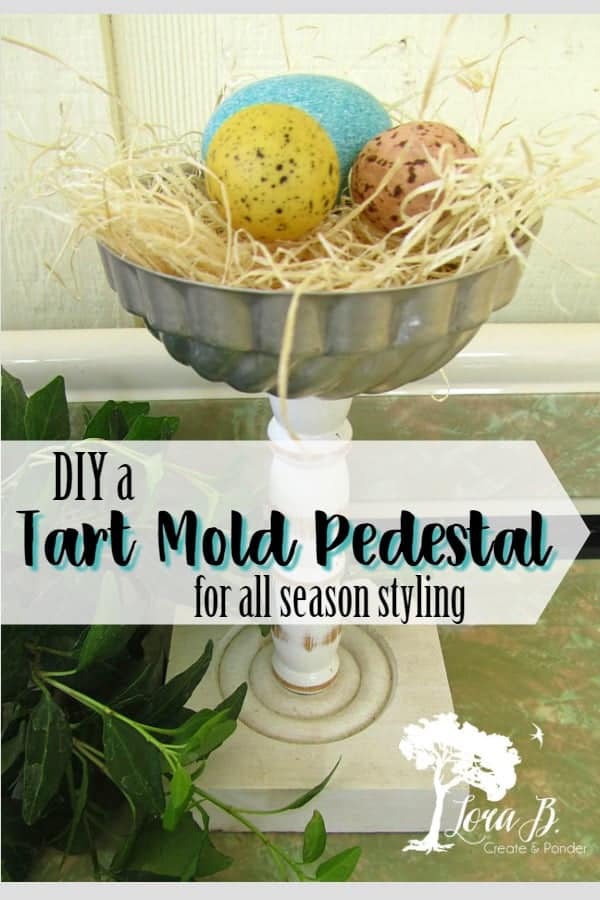 Linking up with: