Fun Ways to Use Vintage Finds in your Outdoor Decorating
Vintage finds from flea markets, estate sales, antique shops and farm auctions are a fun way to add nostalgic style to your outdoor living spaces. Here are some ideas to get your salvaged, vintage outdoor decor started!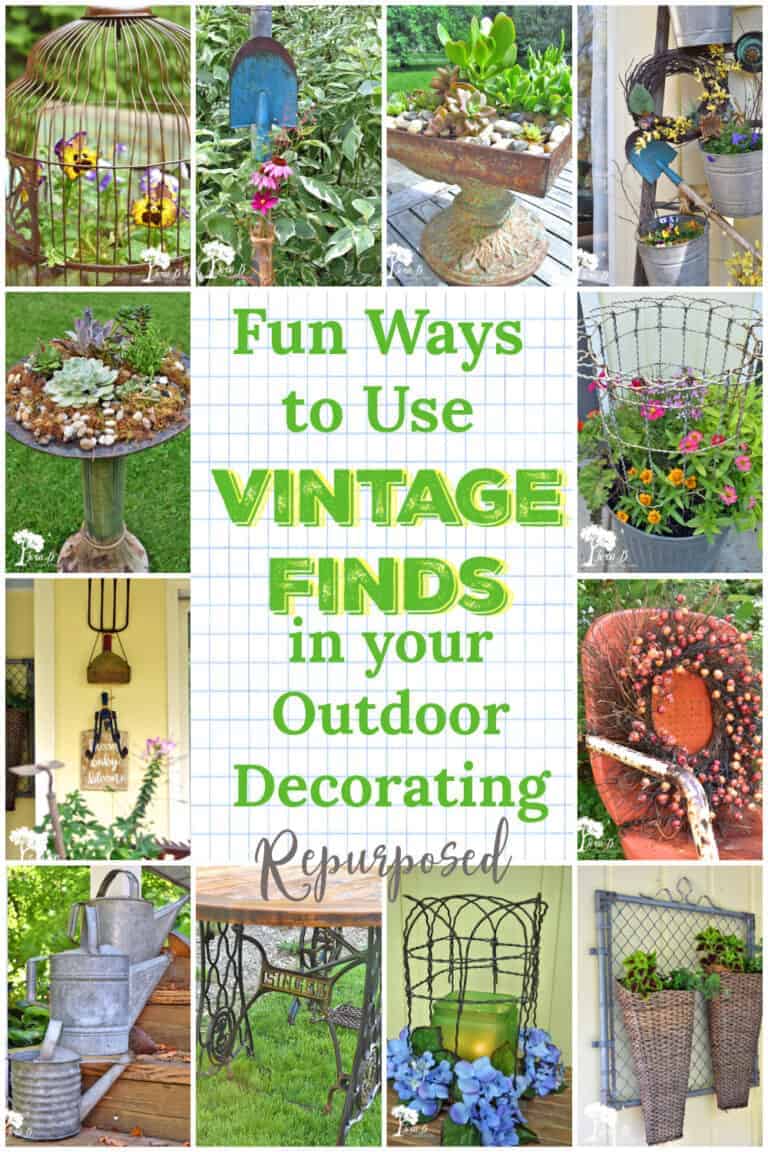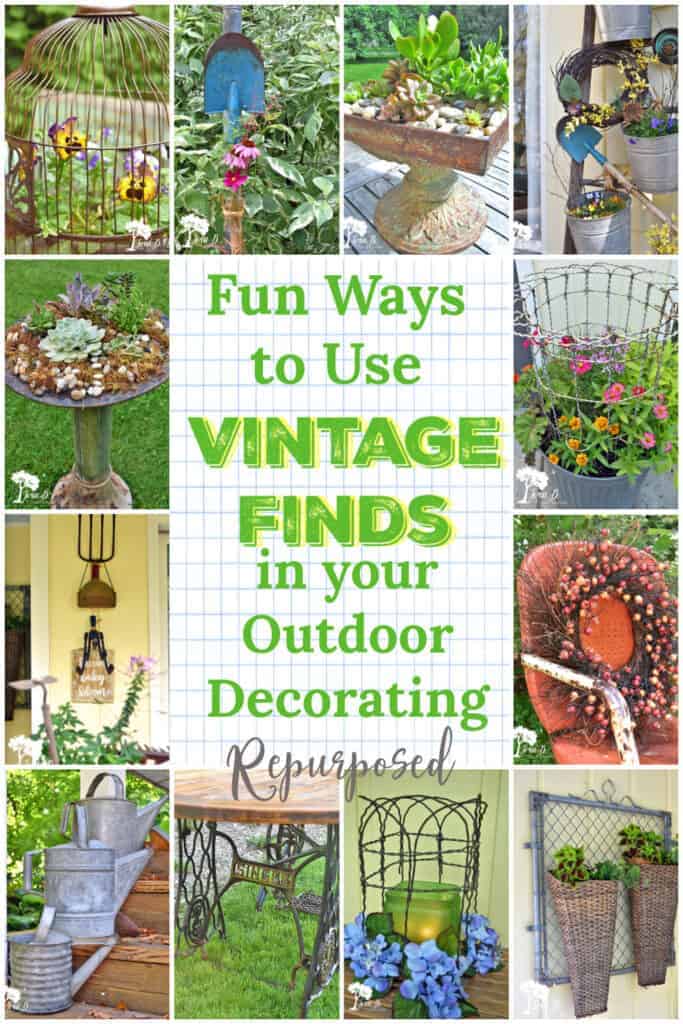 The gardening season is starting, and it's time to decorate your outdoor living spaces! What better way to show off your vintage-loving style than to use your latest salvaged, flea market finds to decorate your porch and patio. Today's post is going to give you tons of decorating and repurposing ideas for your vintage finds. It may even motivate you to buzz out and scrounge up some more! Here are Fun Ways to Use Vintage Finds in your Outdoor Decorating.
I'm joining my Thrifty Style Team friends today to send inexpensive, creative ideas your way! Thanks to Julie at Redheadcandecorate for organizing us! I'll have all the rest of the inspiration at the end. We've got some new faces joining us, also!
See more Thrifty Style Team diy and decor ideas HERE.

Fun Ways to Use Vintage Finds in your Outdoor Decorating
For your convenience, this post contains affiliate links. If you make a purchase, I may receive a commission. There is no additional cost to you. My full privacy policy is here.
Make Your Vintage Find a Feature in your Outdoor Decor
If you've got larger vintage finds, why not feature them in your outdoor decor? Make them the centerpiece of your garden, or use them to disguise a less-than-pretty corner. Outdoors is a much larger decorating canvas than indoors, so you can have fun with larger-scaled salvaged finds.
Here are some second-hand finds that make a great feature:
farm cupola
old ladder
vintage bicycle
garden windmill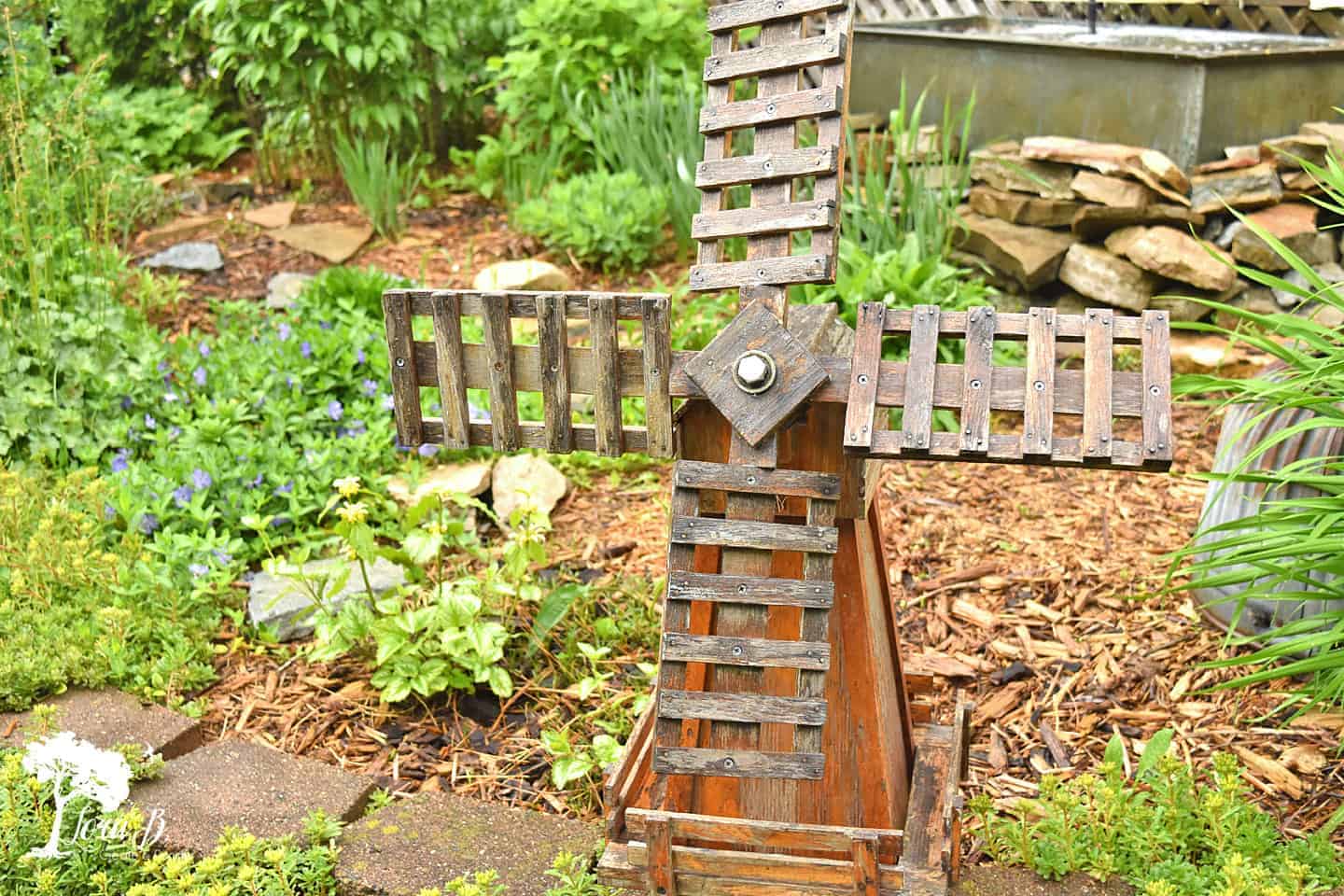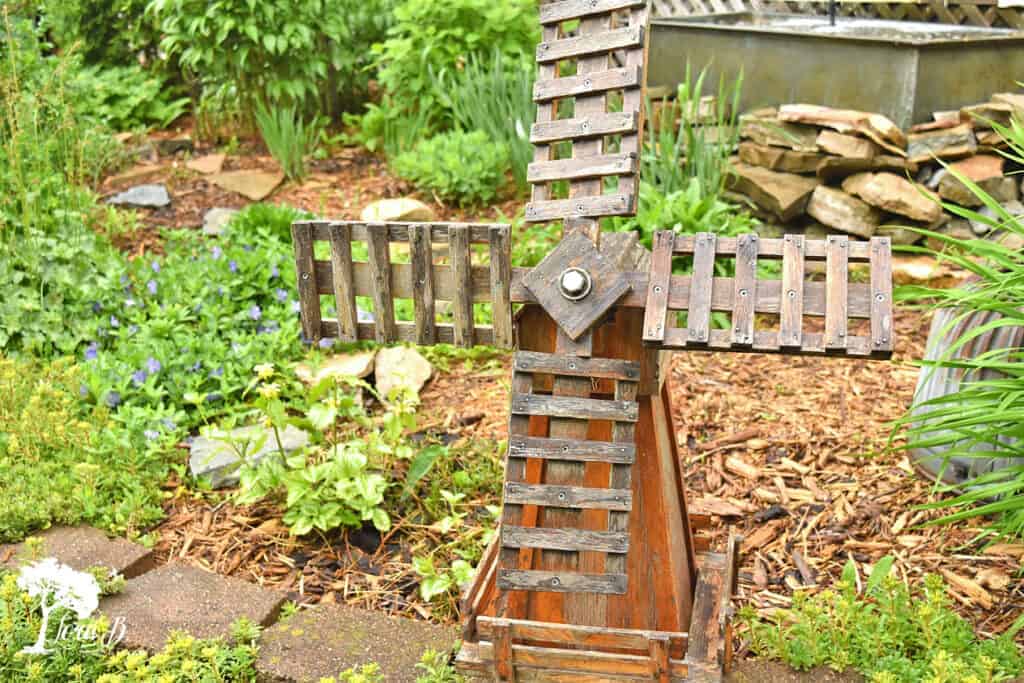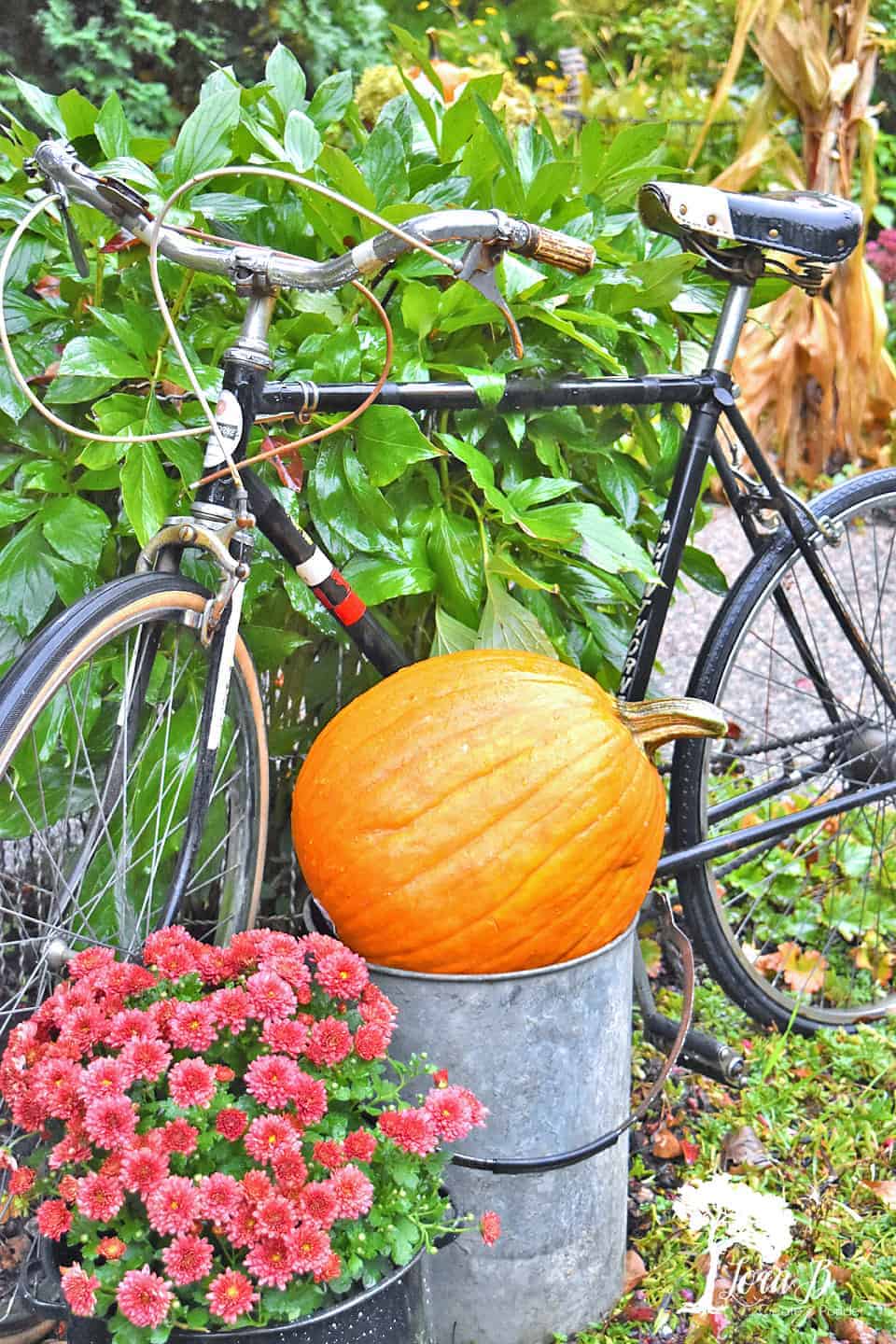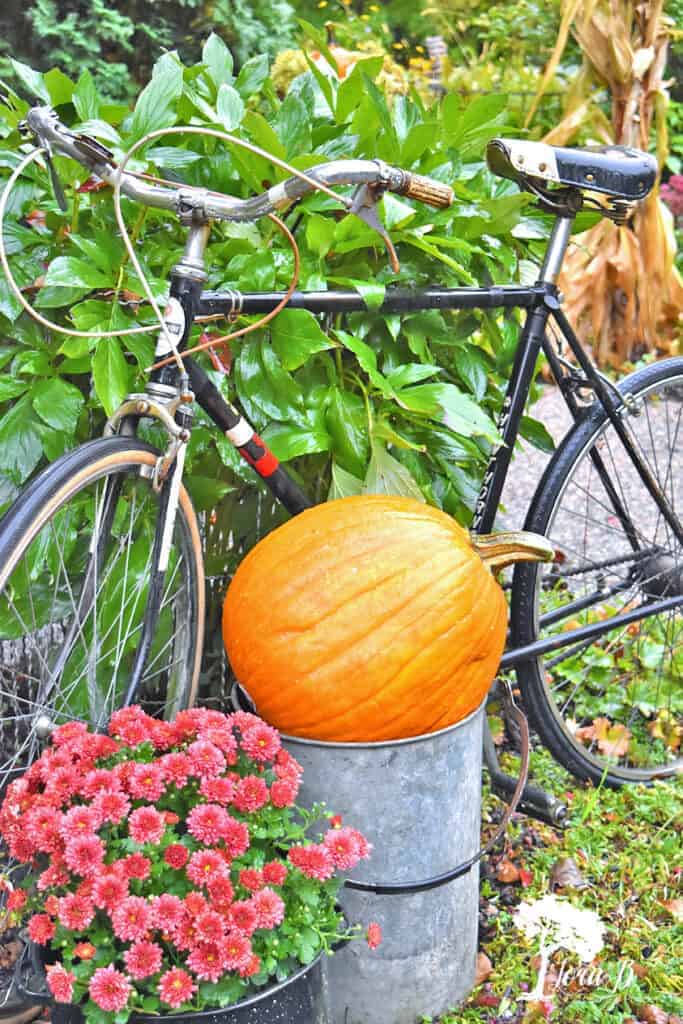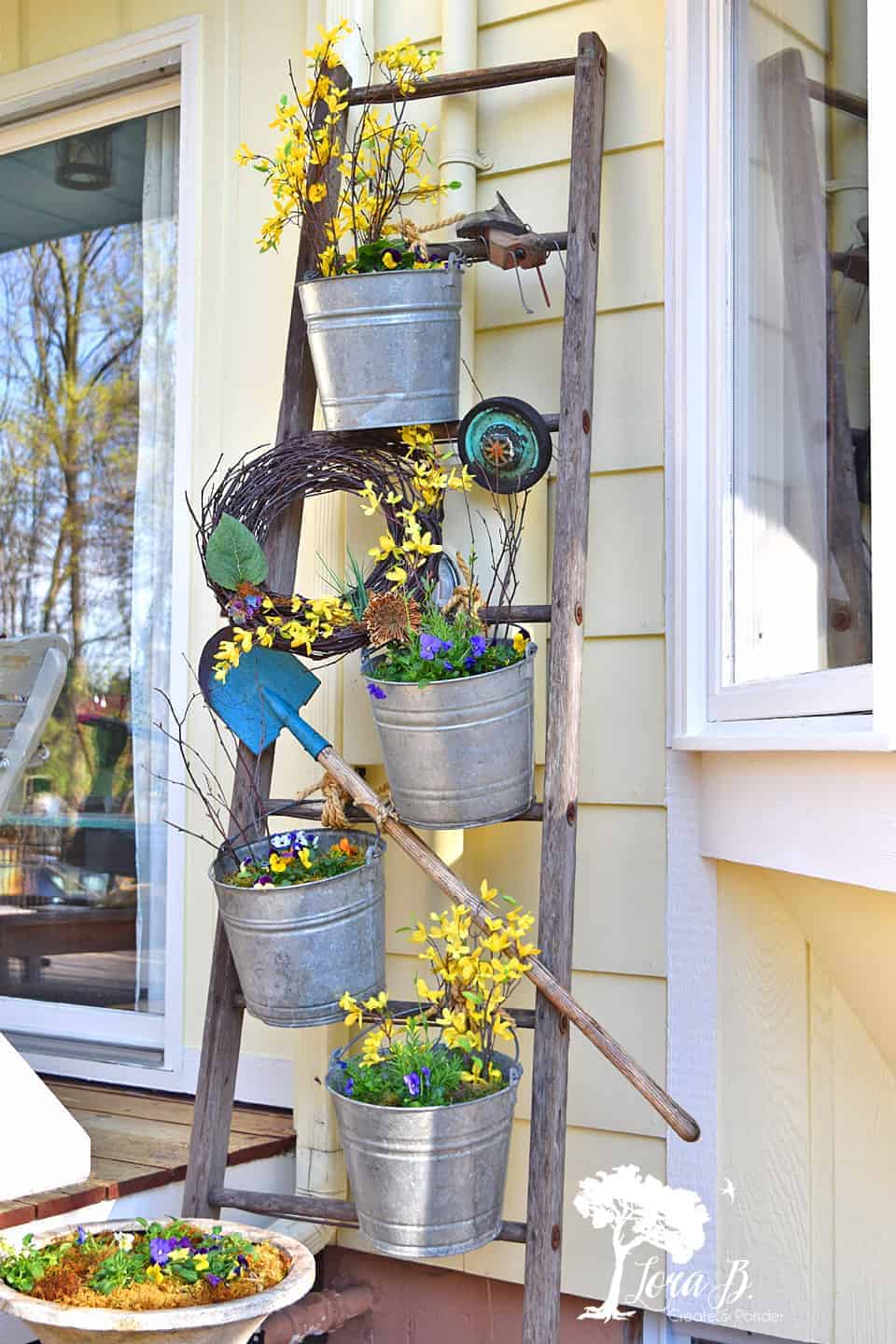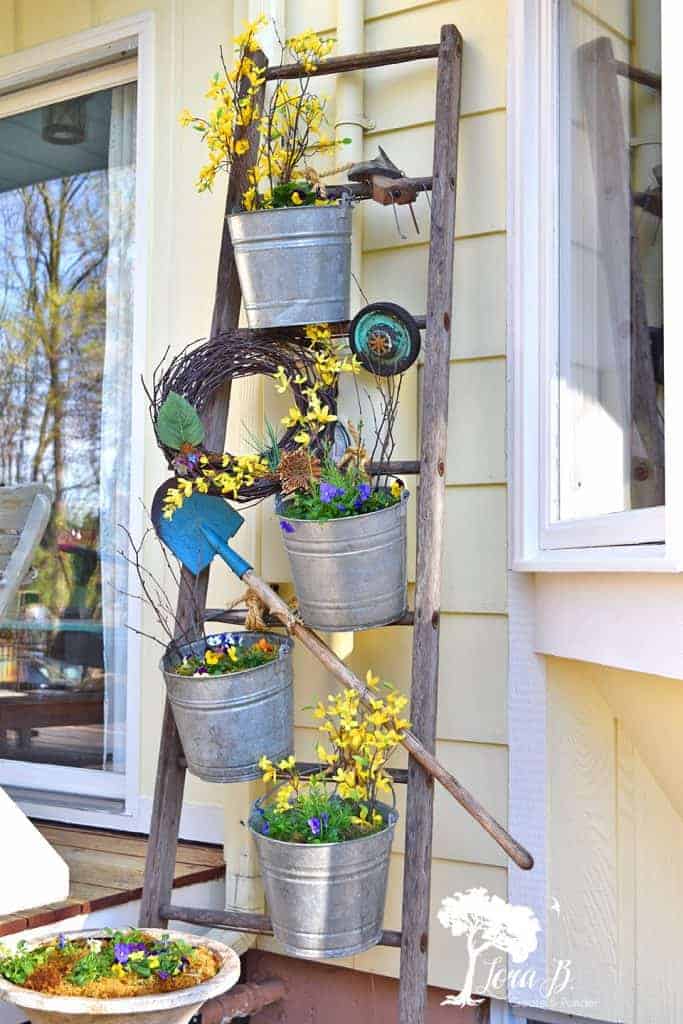 "Upcycled Old Ladder Garden Display"
Hang Architectural Salvage and Vintage on Your Outdoor Walls
Go vertical with your flea market finds. Hanging a vintage architectural salvage find can give you a great backdrop for fresh foliage and other decor. Whether it's the wall of your house, garage, or shed, your view will be much more pleasing with vintage art!
These vintage finds work great as a vertical hanging backdrop:
bedsprings
garden gates
mirror and picture frames
old windows
shutters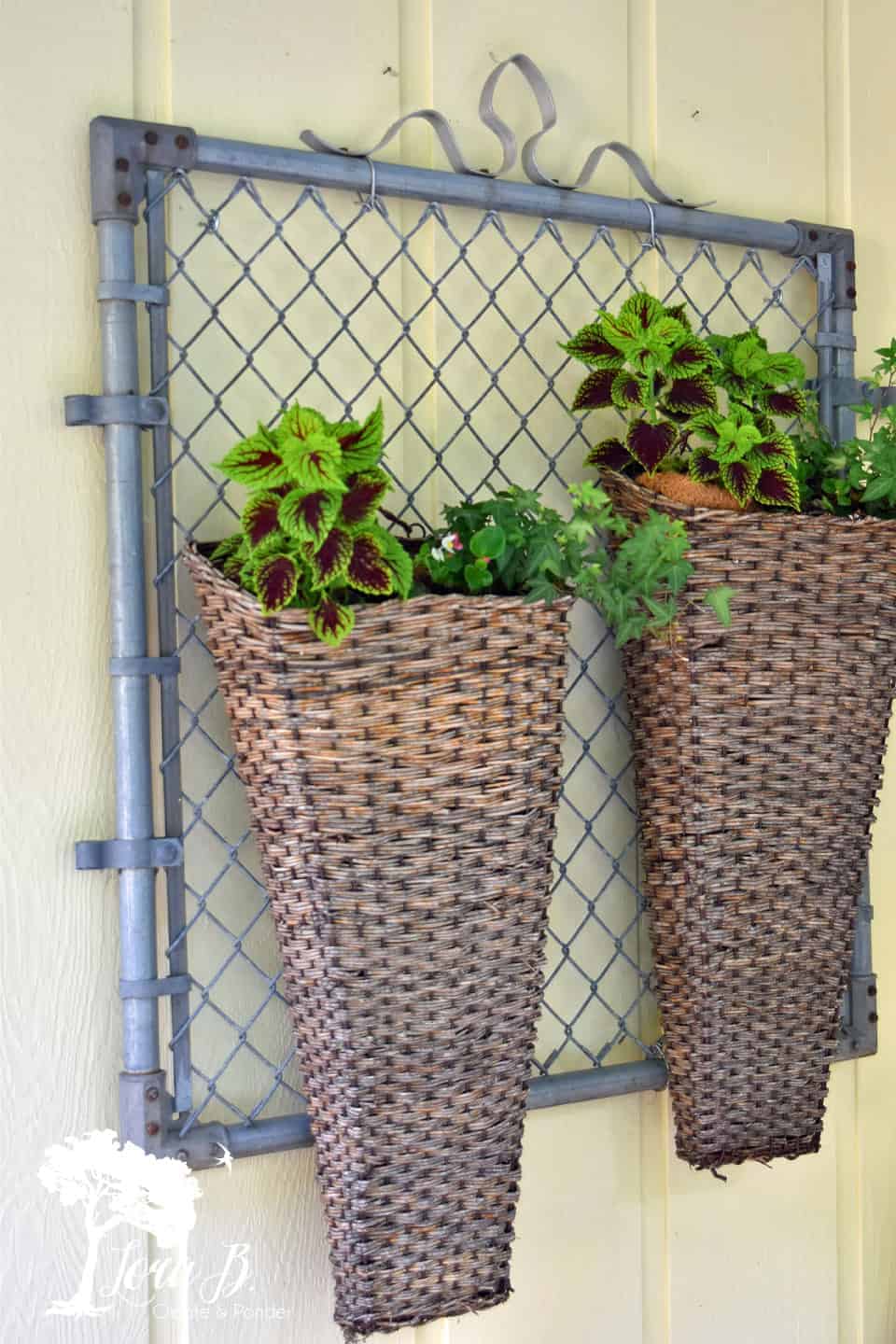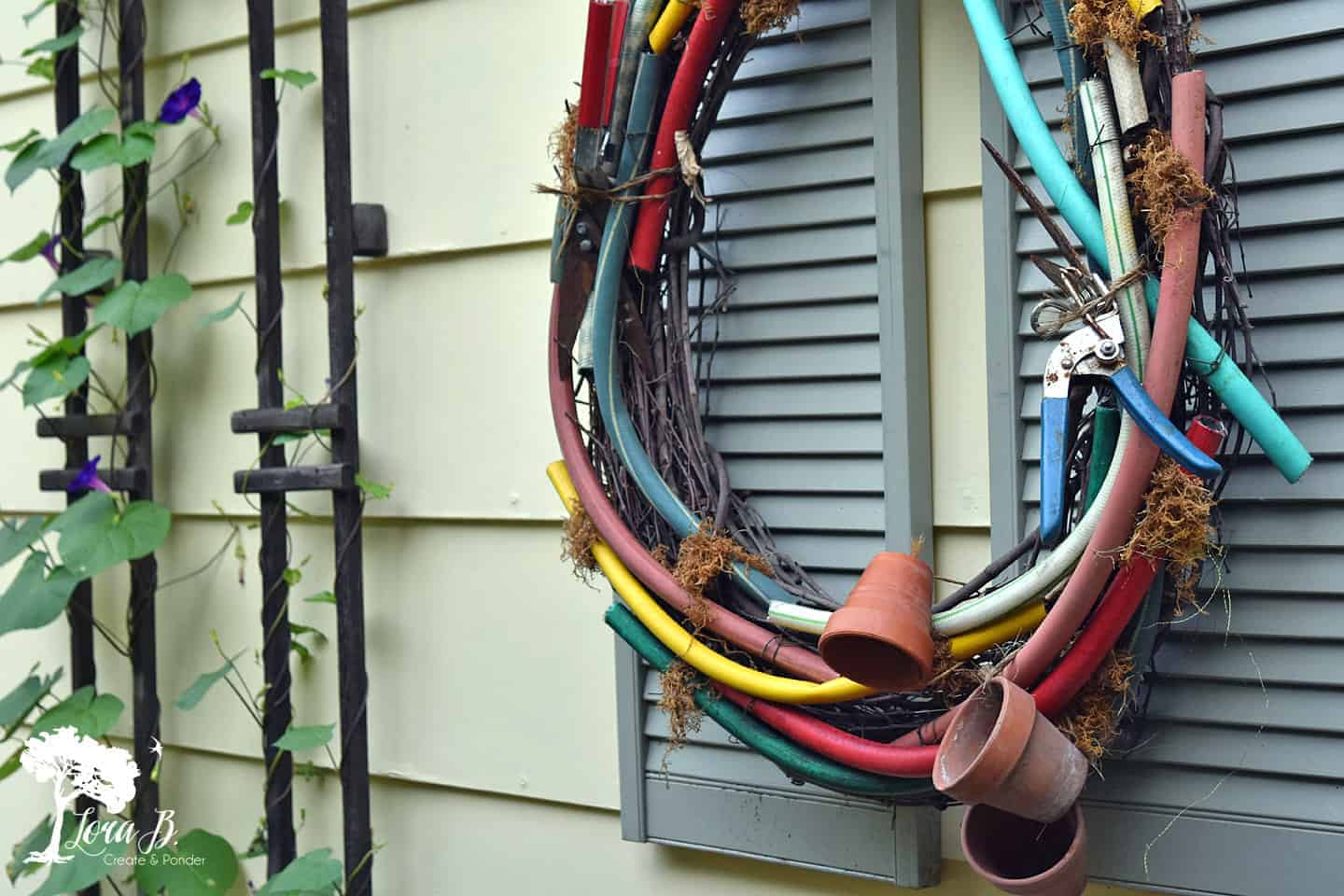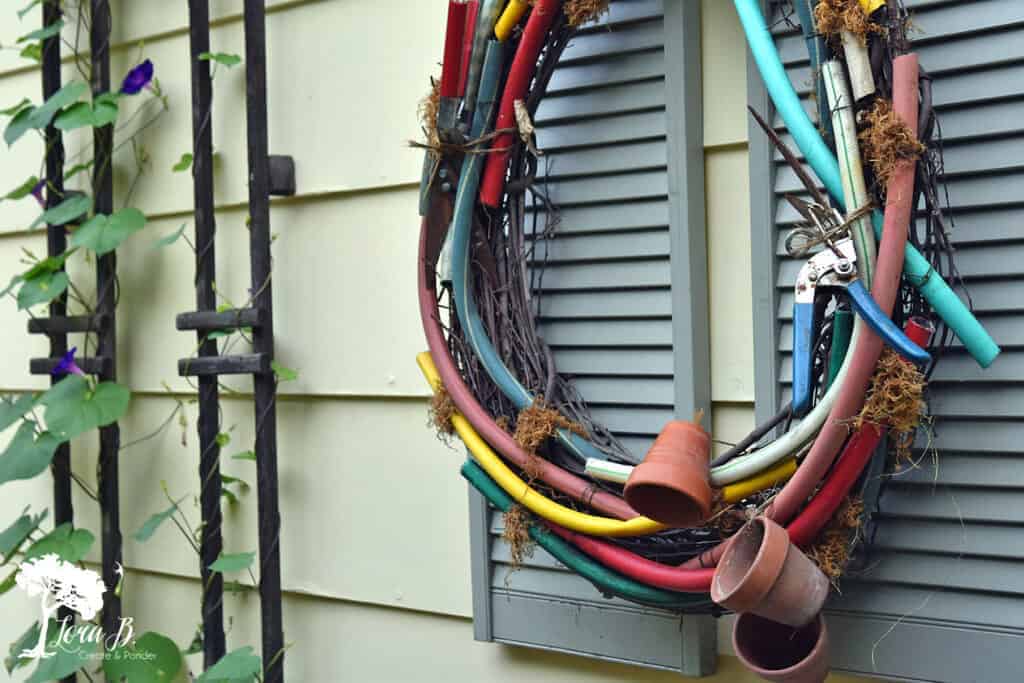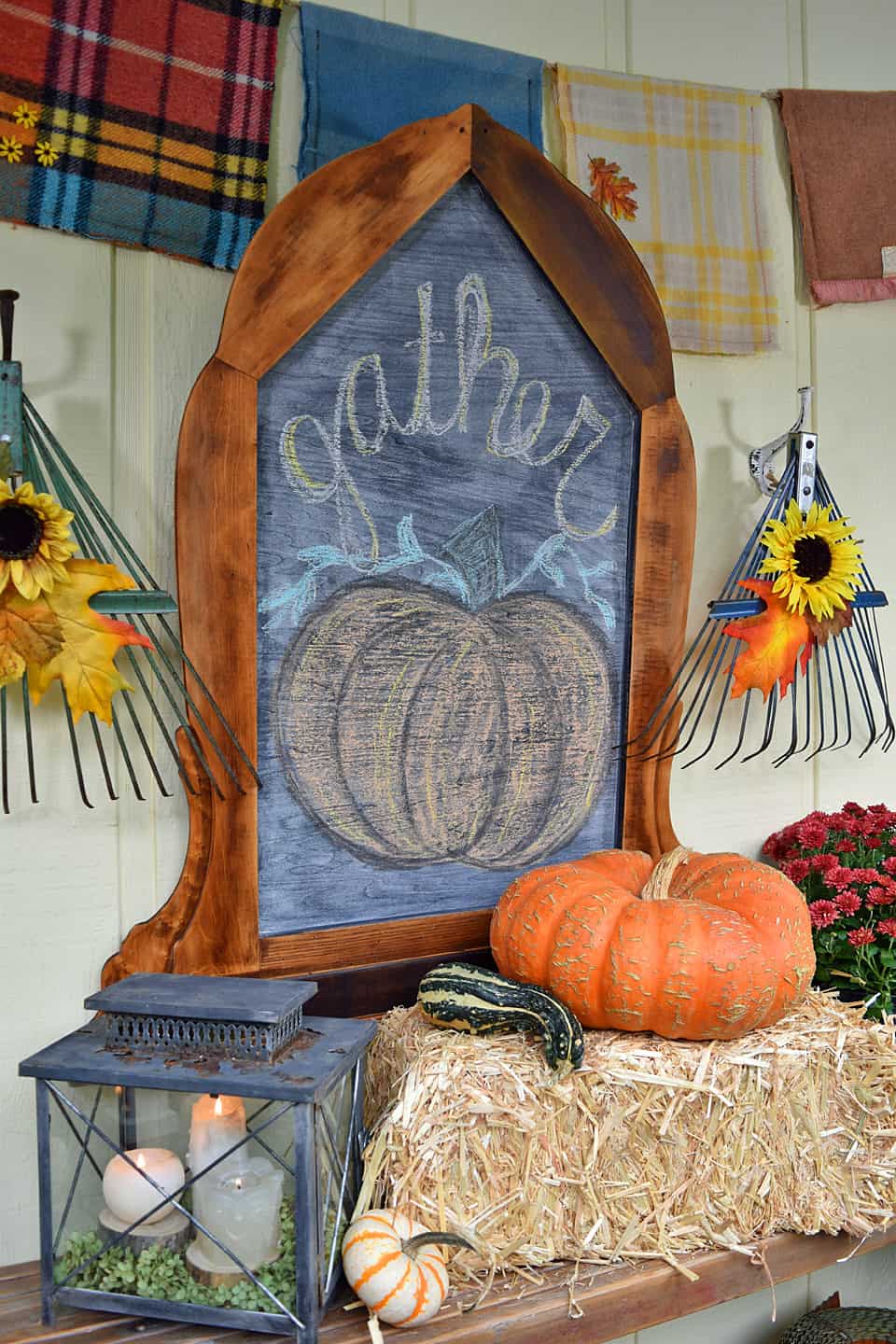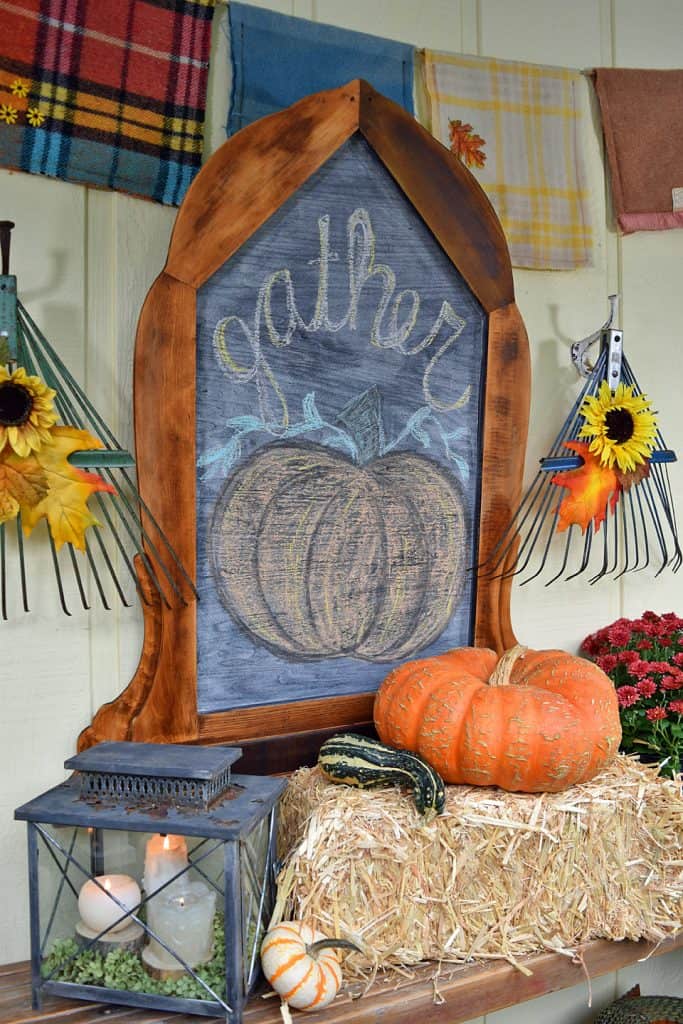 "Fall Decorated Porch and Patio"
Repurpose Vintage Finds for Function and Decor
Salvaged scores can be used as is or repurposed into unique outdoor furniture and decor. Old garden fencing can be turned into pretty planters, parts of old furniture can become table bases. Chairs that have lost their ability to seat someone can be the perfect perch for a pot of flowers or a pretty wreath. My philosophy is that the parts can be more interesting than the whole. See the potential!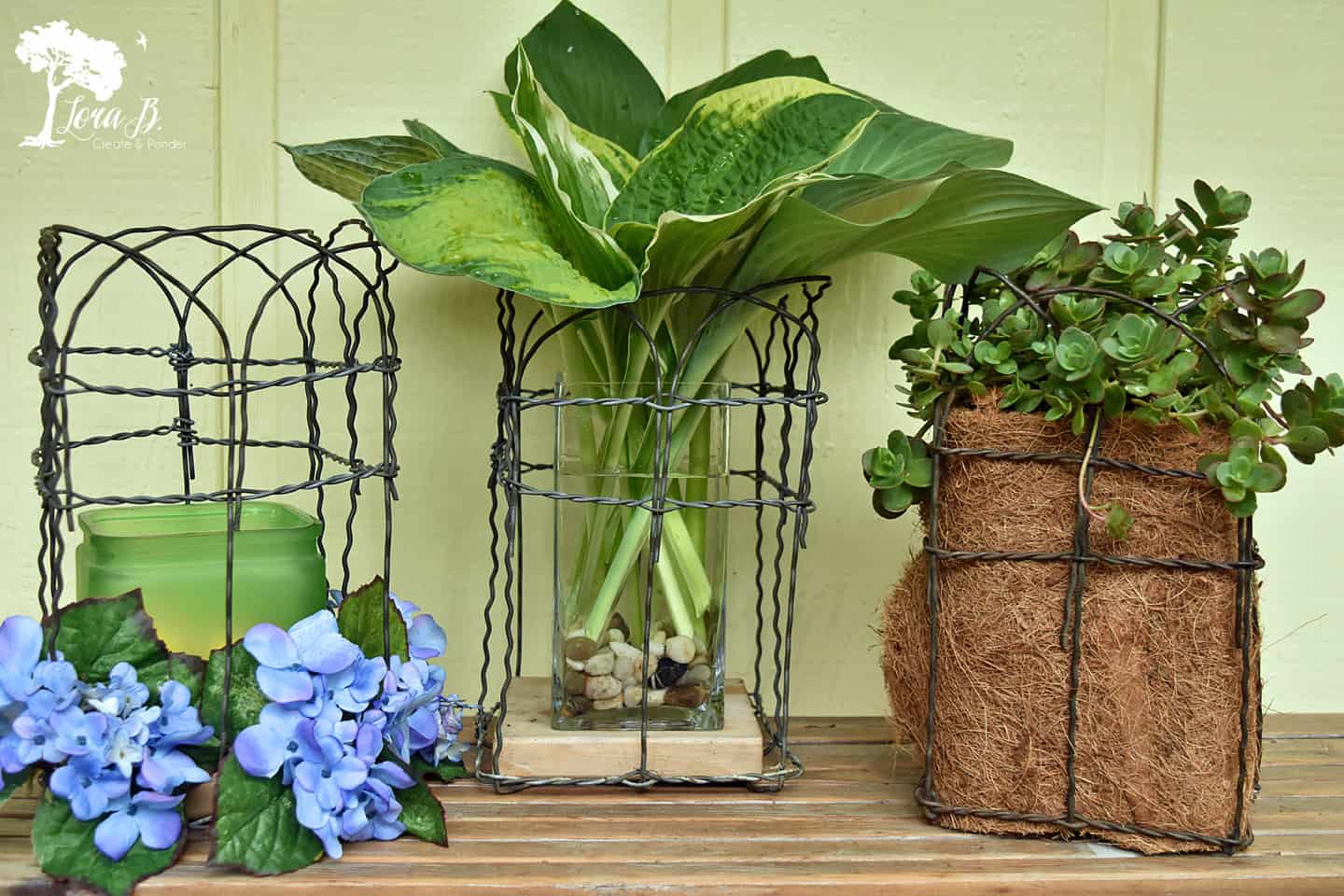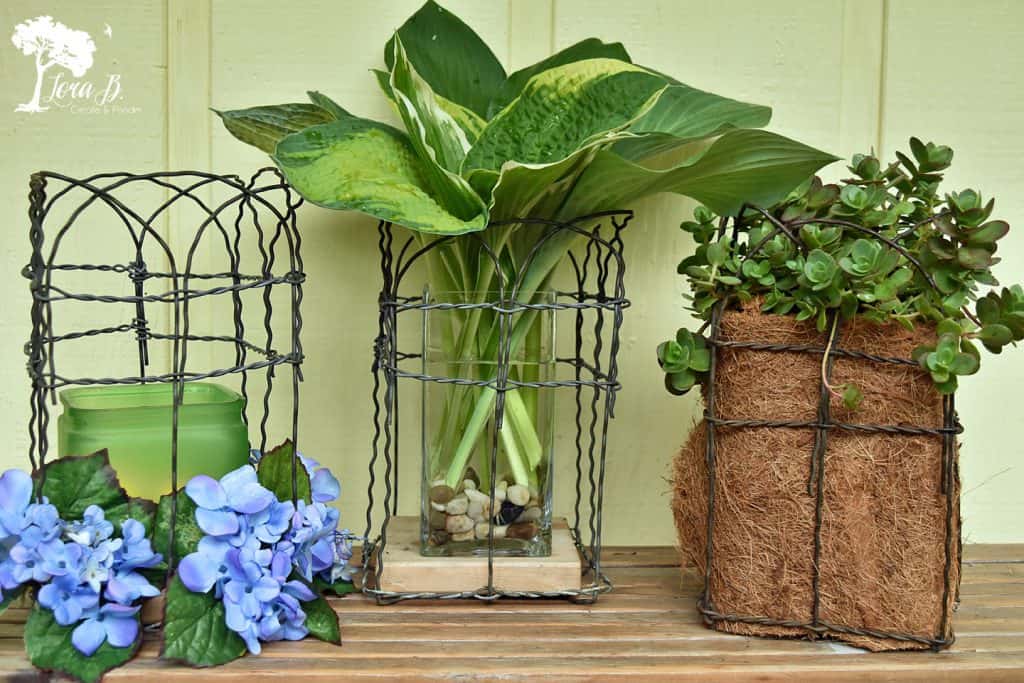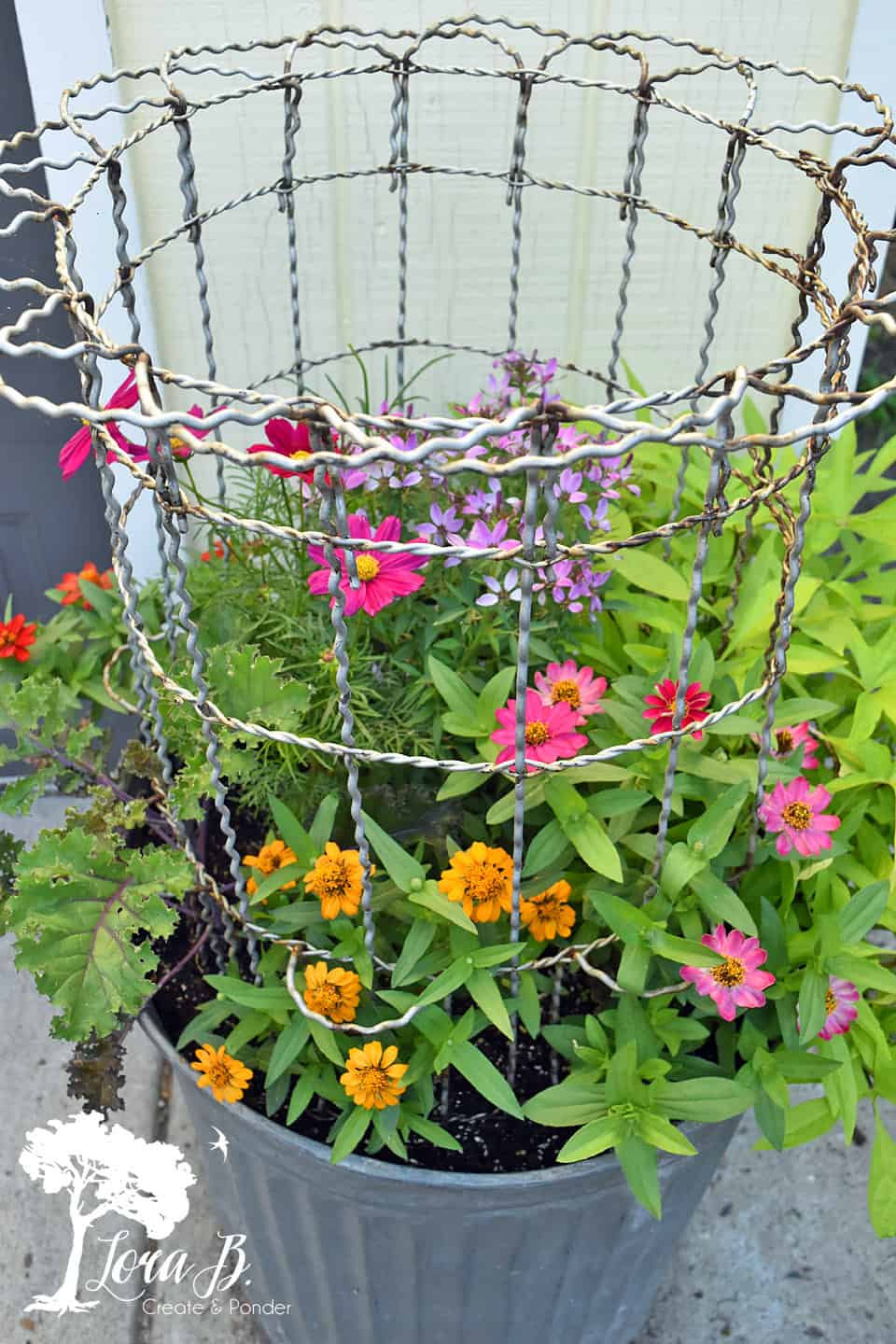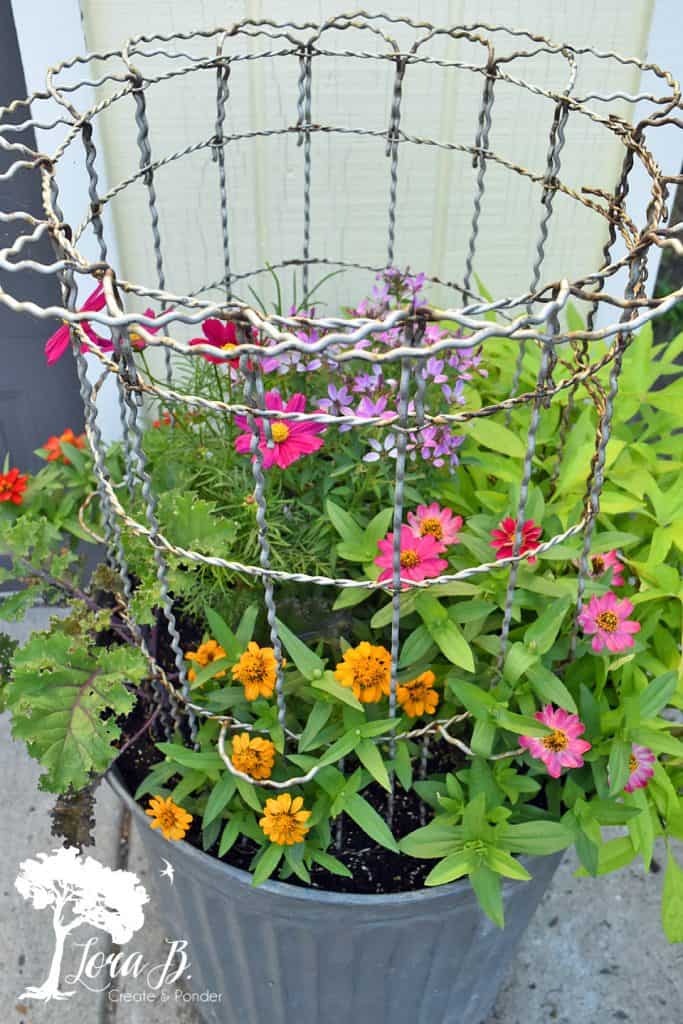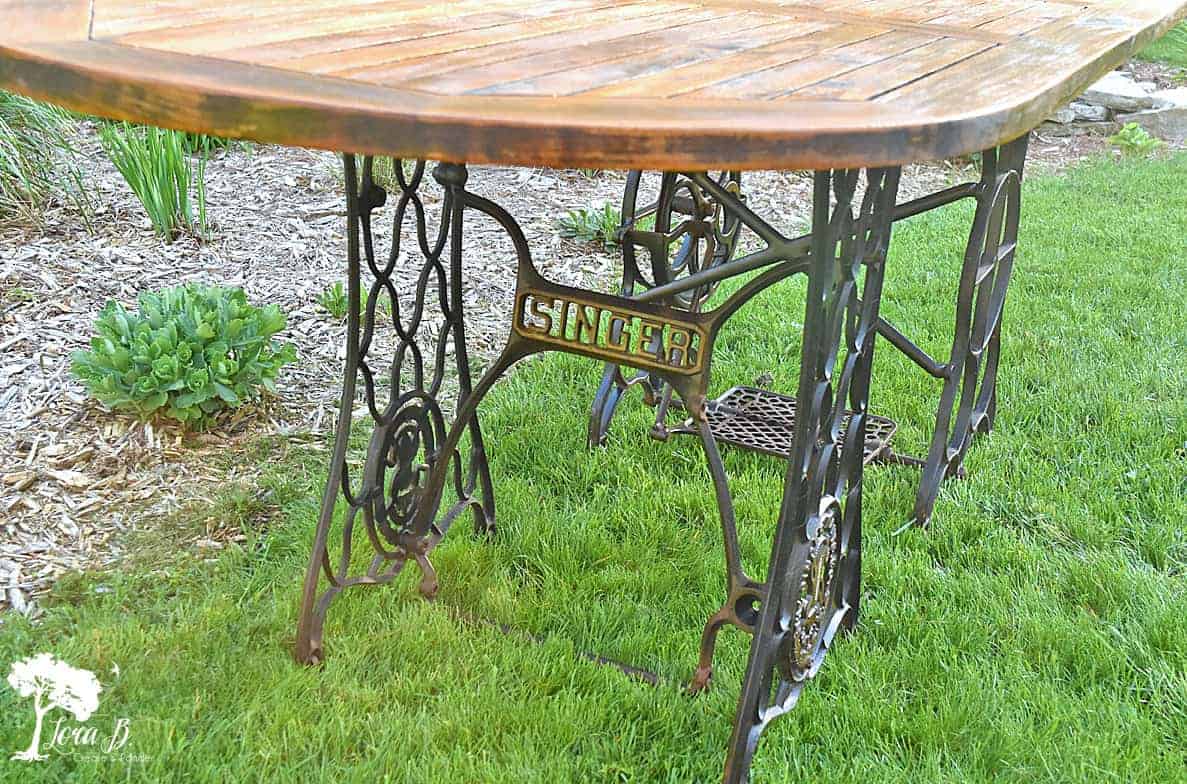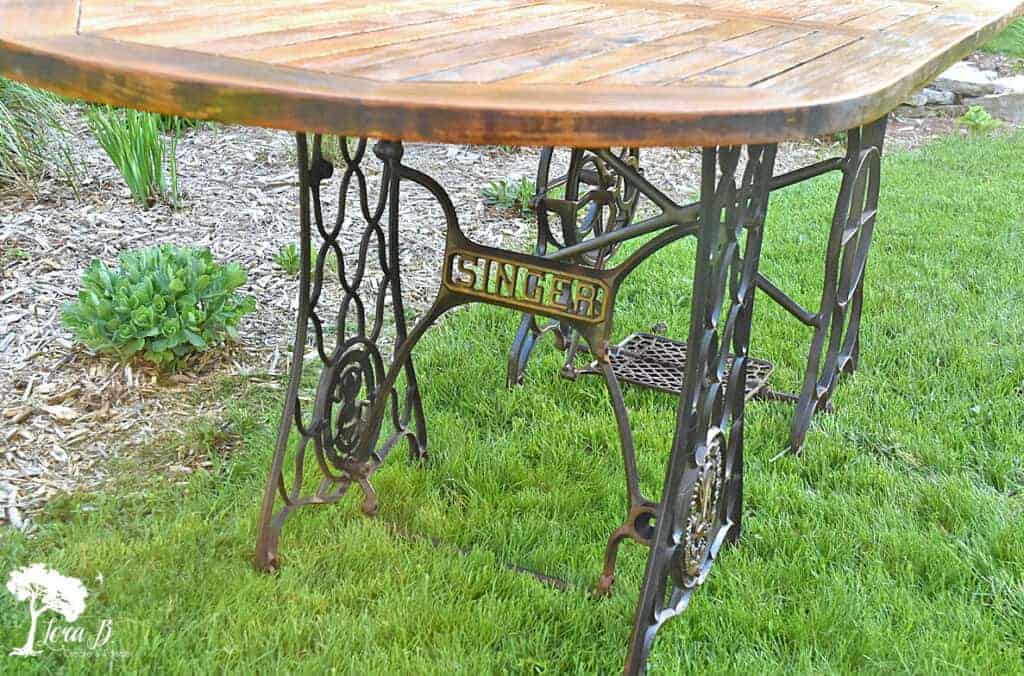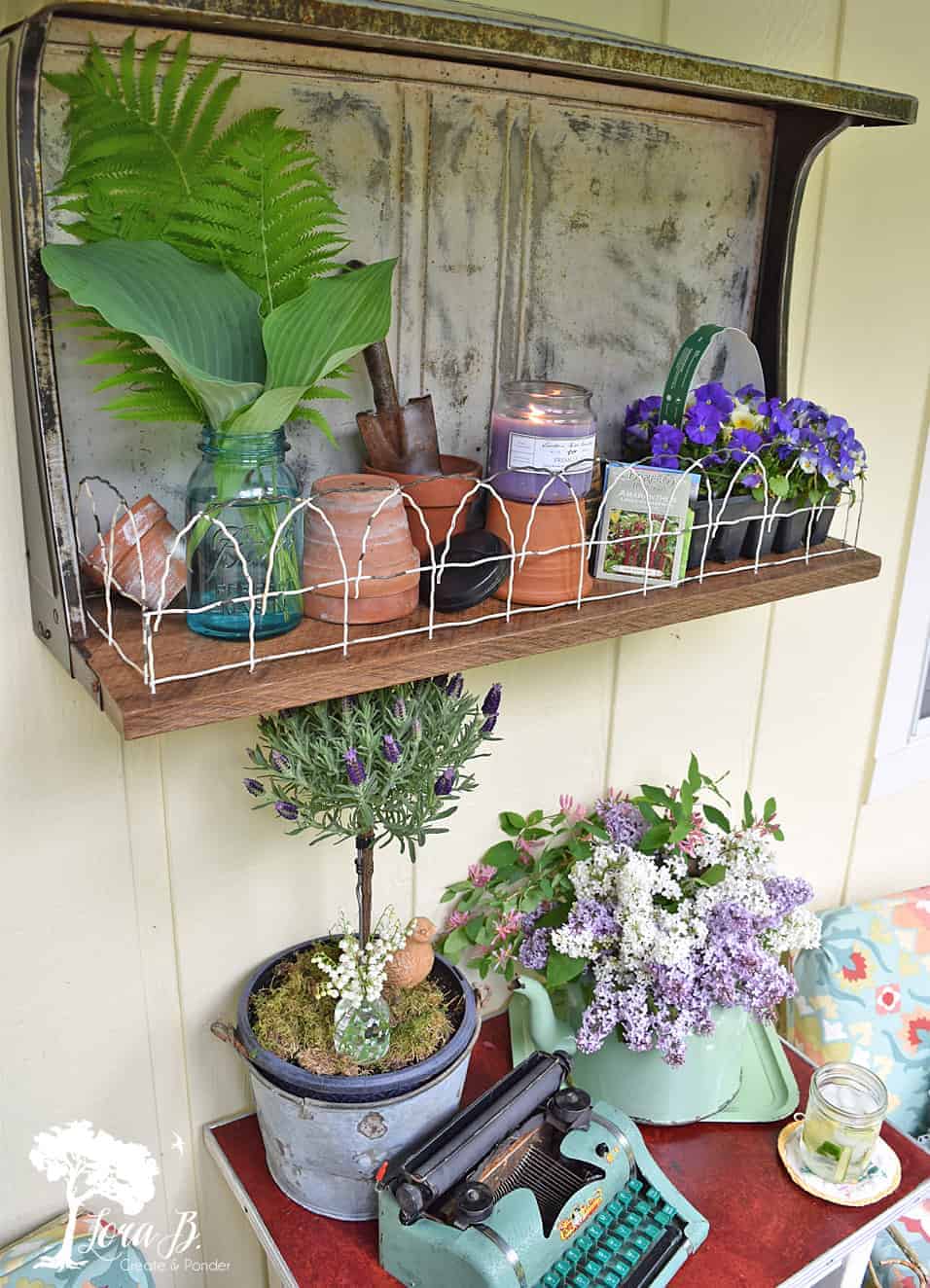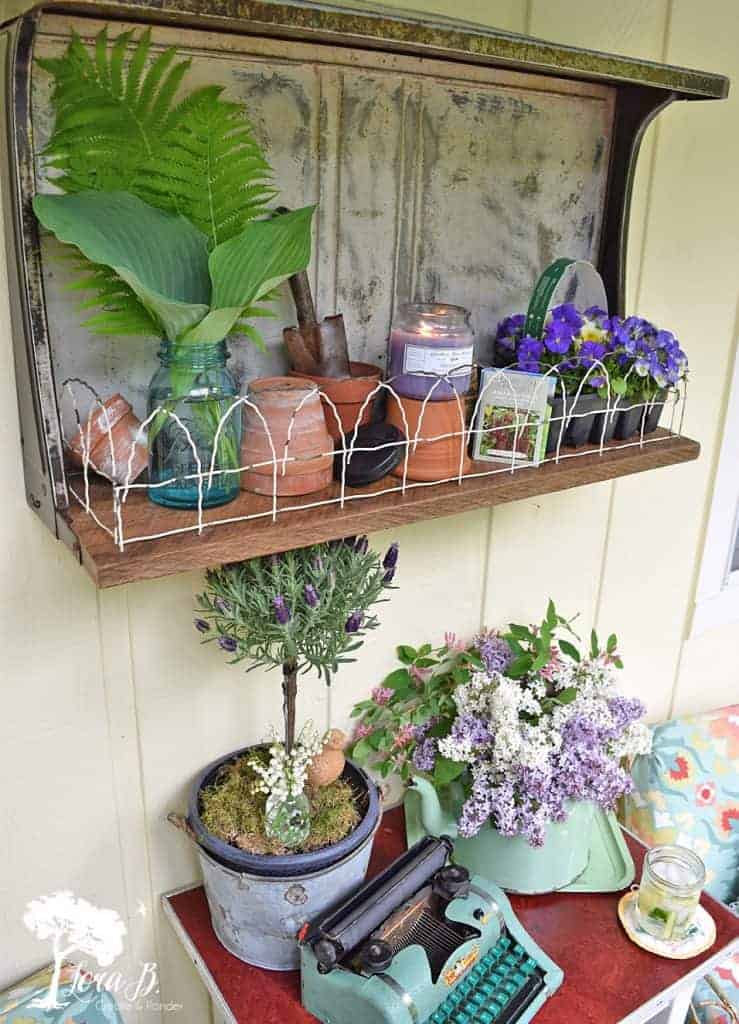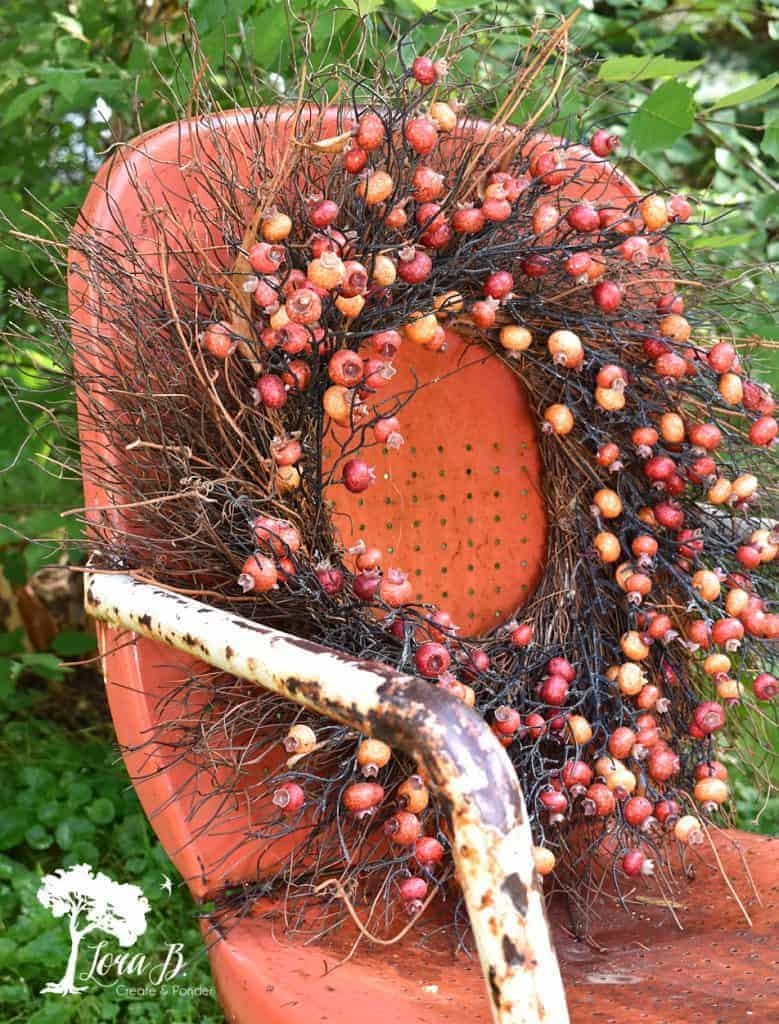 "16 Repurposed Vintage Junk Projects with Garden Style"
"Decorating the Summer Porch with Refreshed Vintage Finds"
"How to Refresh and Enjoy Vintage Metal Lawn Chairs (and keep their time-worn appeal)"
Fill Vintage Vessels with Foliage or Water
This idea is the easiest yet! Think of any vintage vessel as a planter, or turn it into a water feature. For a planter, drill drainage holes to avoid root rot. Fill your vintage finds with flowers, succulents, grasses…whatever fits your garden style. Or add an electric pump to create a water feature.
Here are some vintage planter and/or water feature ideas:
galvanized buckets
garbage cans
watering cans
coffee and teapots
old cans with fun graphics
dressers
birdbaths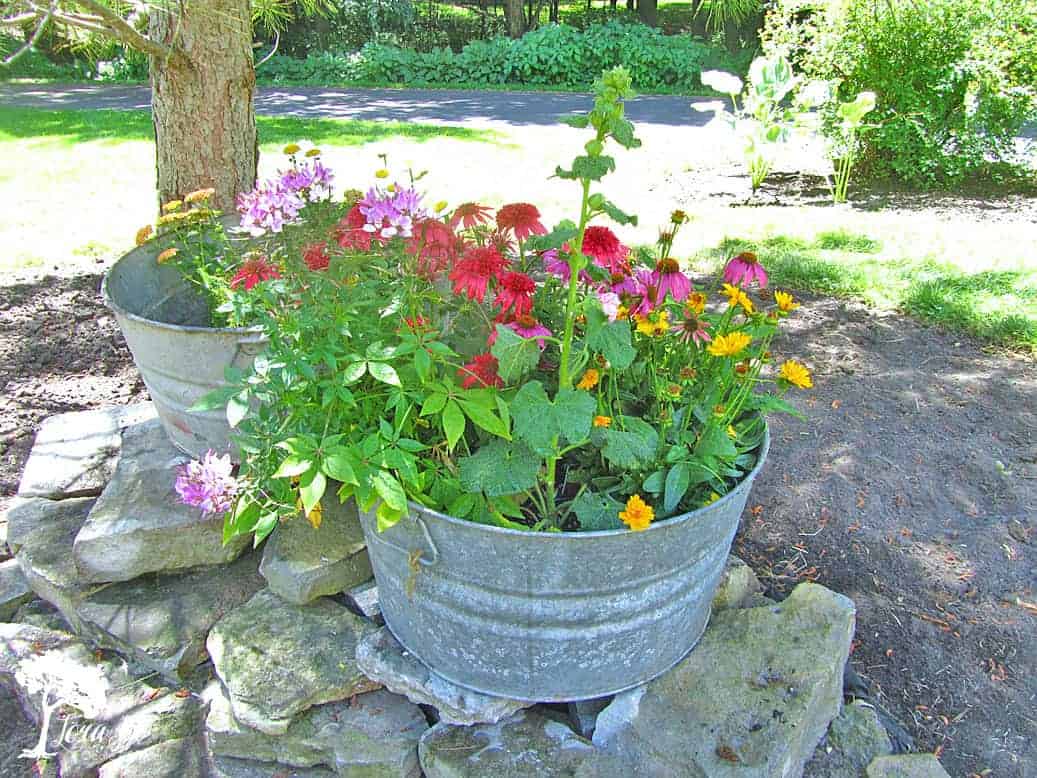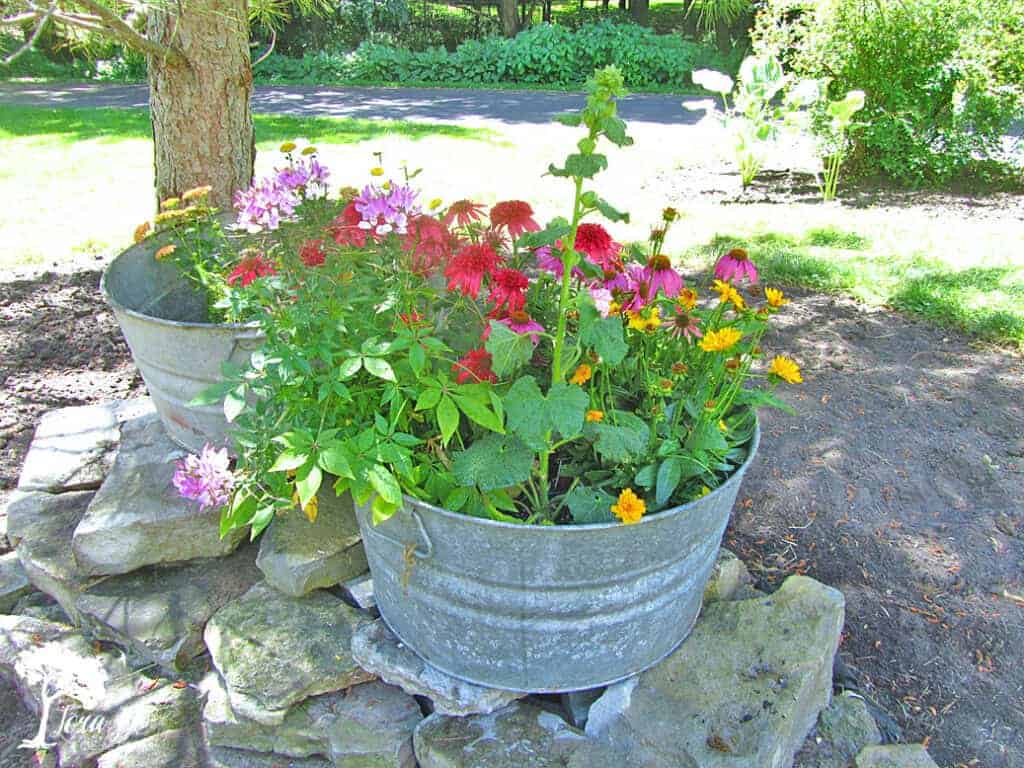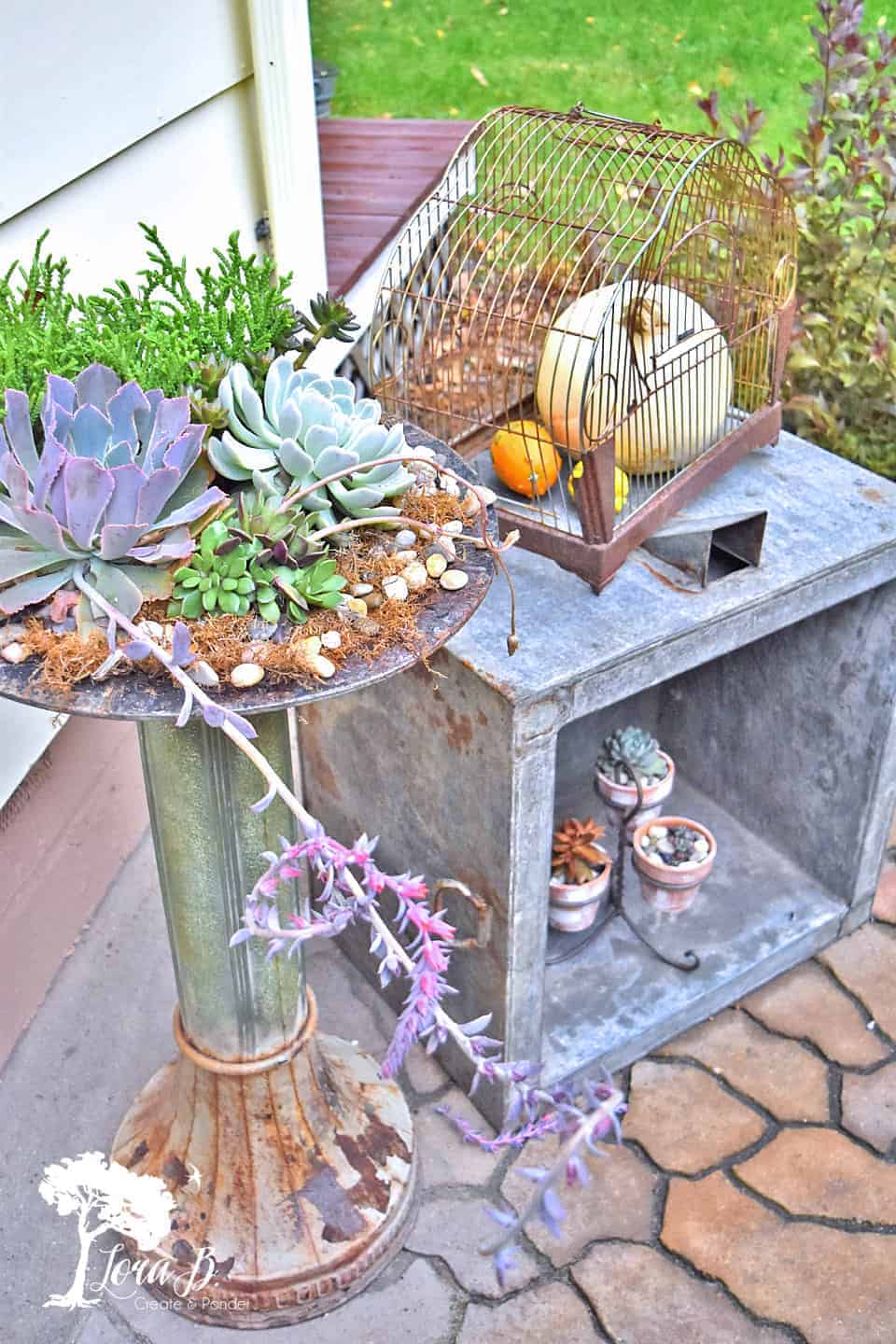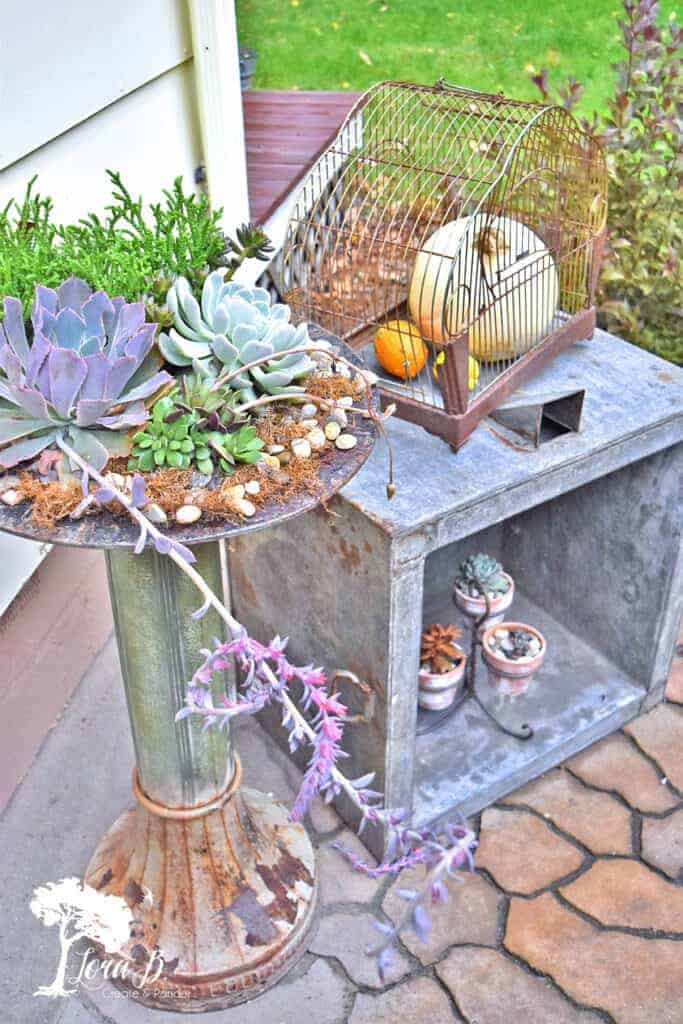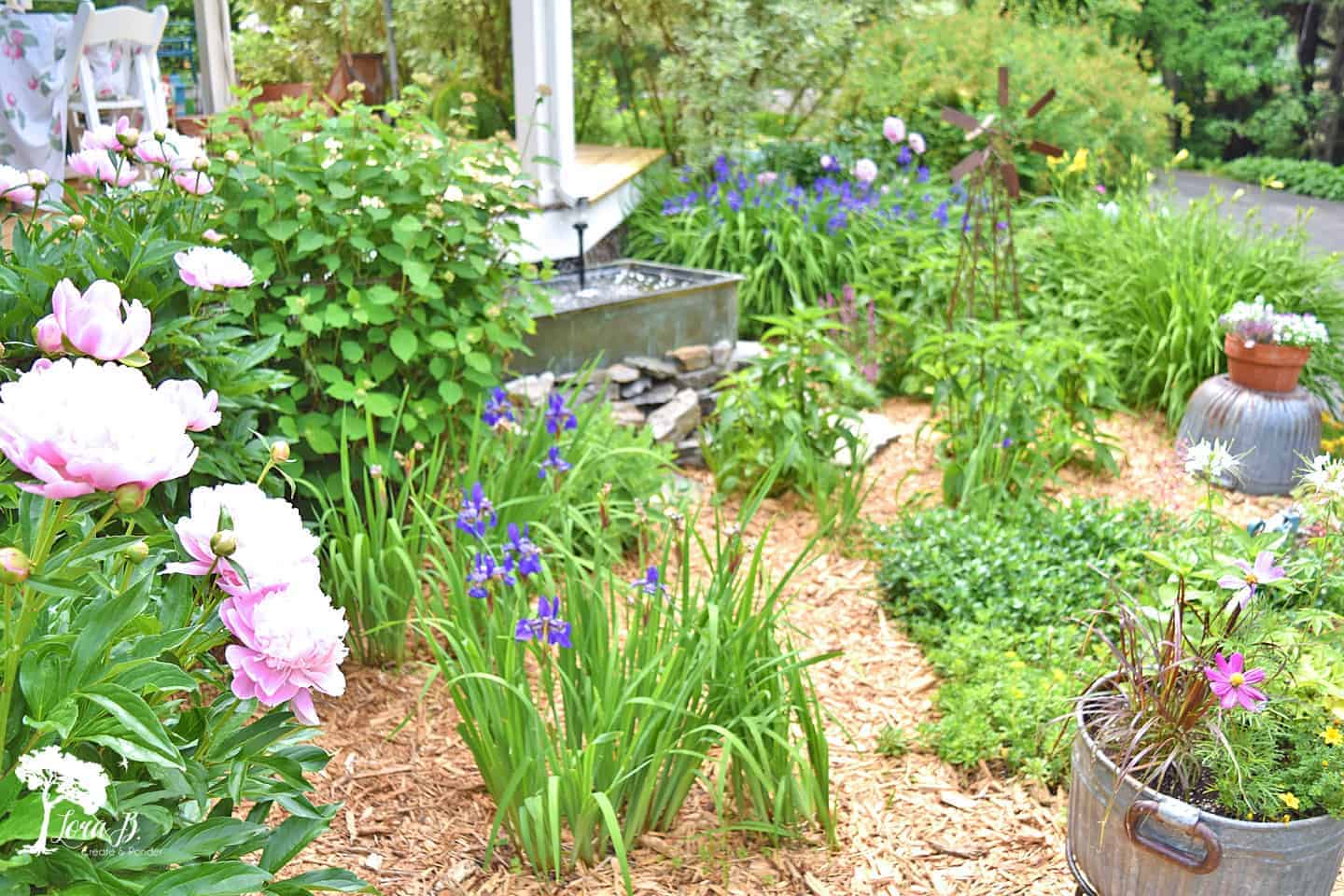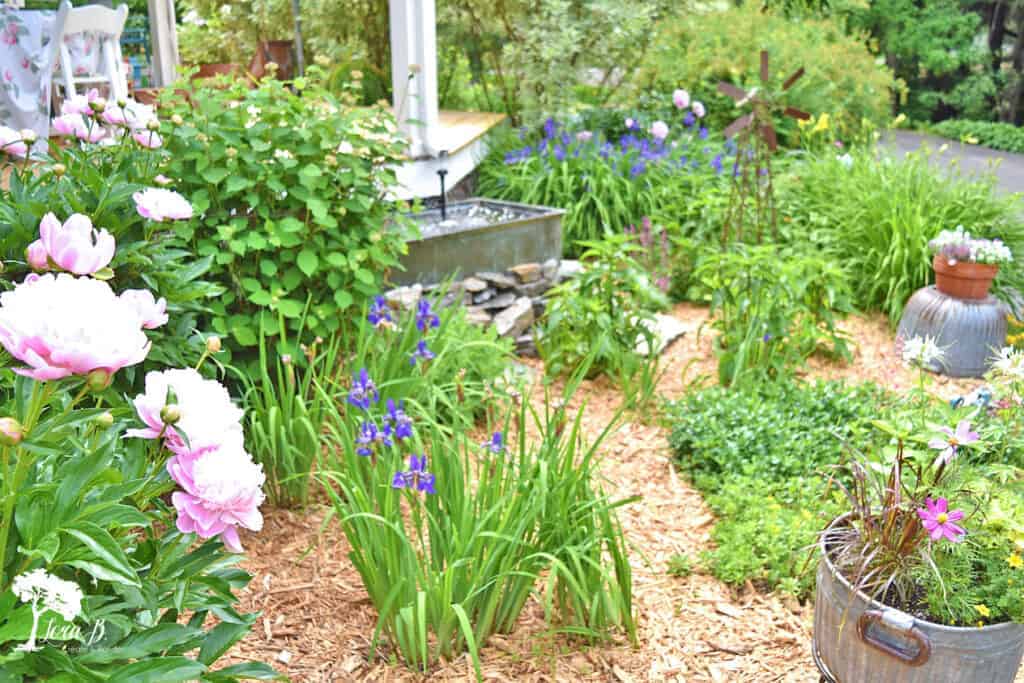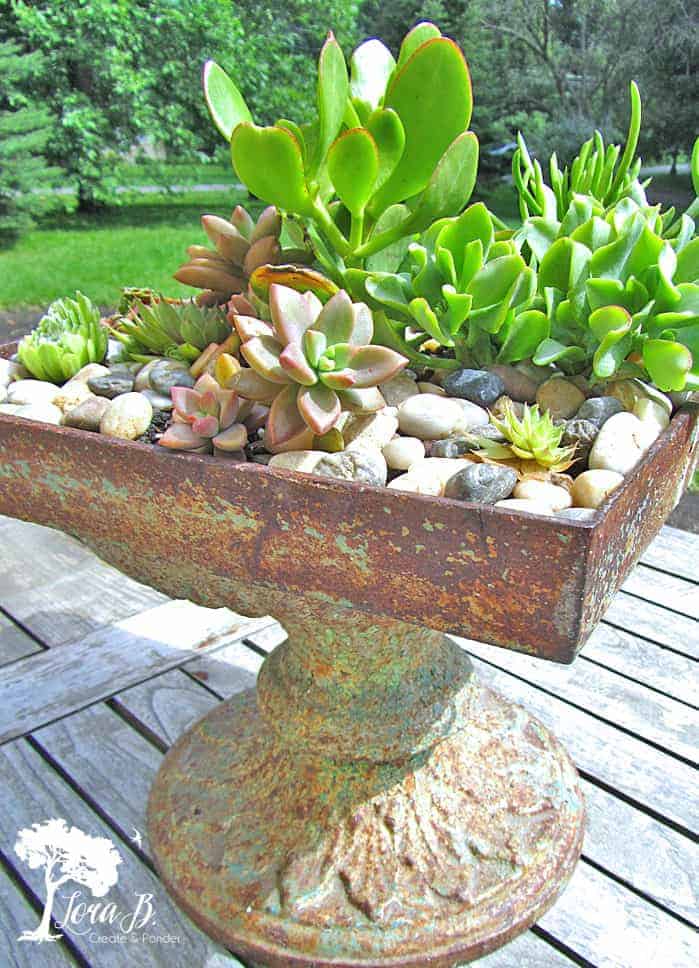 "Repurposed Garbage Can Planter with Vintage Fencing"
"Repurposed Birdbath as Succulent Planter"
Add Vintage Finds to the Top
Just like the cherry on top of a hot fudge sundae, a vintage find can top off an outdoor container plant beautifully. You can plant a trailing vine to grow up and around it, or leave it plain. Stick it in the dirt or attach with garden twine. I love layering my vintage finds and pairing them up together.
Great vintage topper ideas:
birdcage
rake, shovel, garden tool
vintage fencing
spindles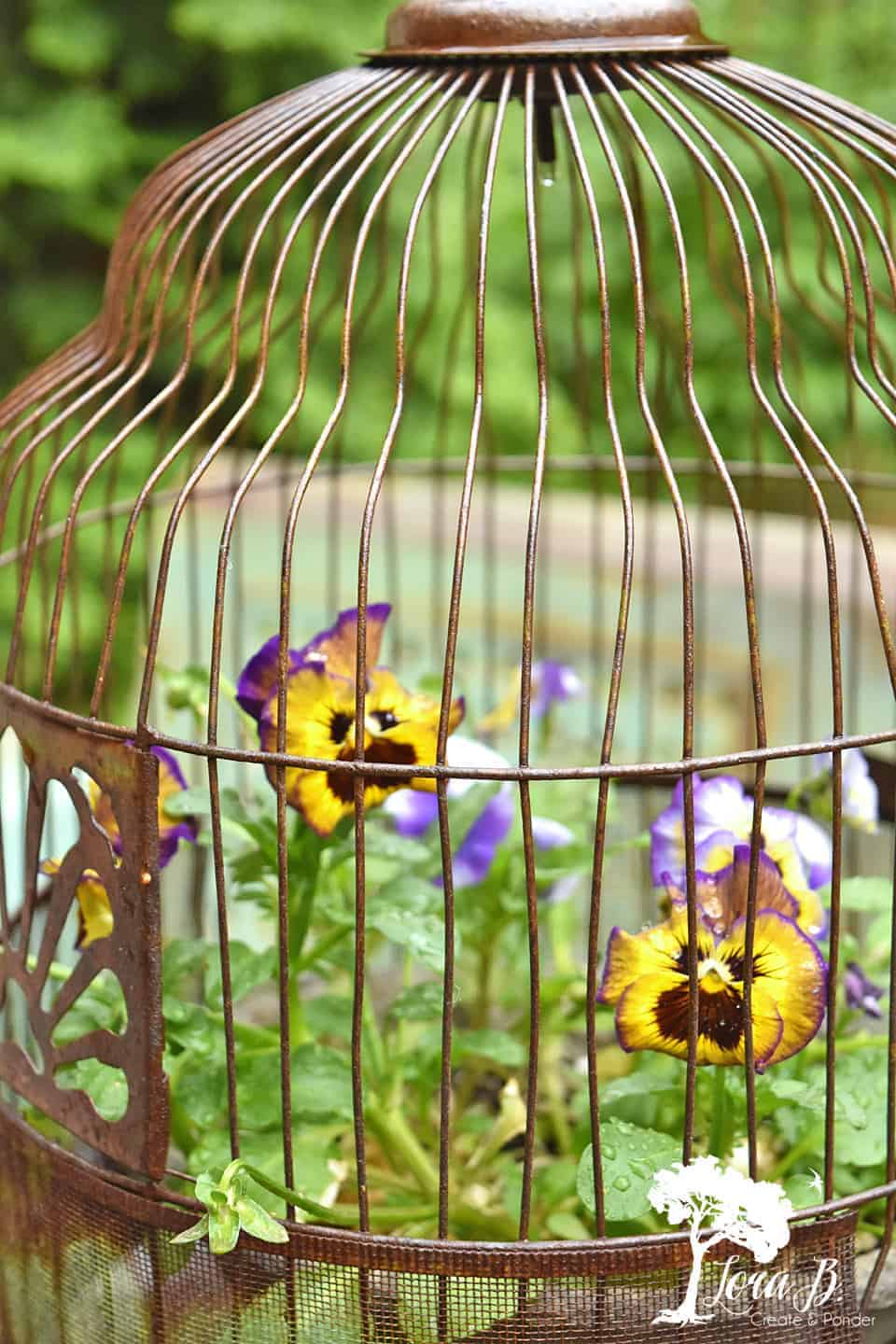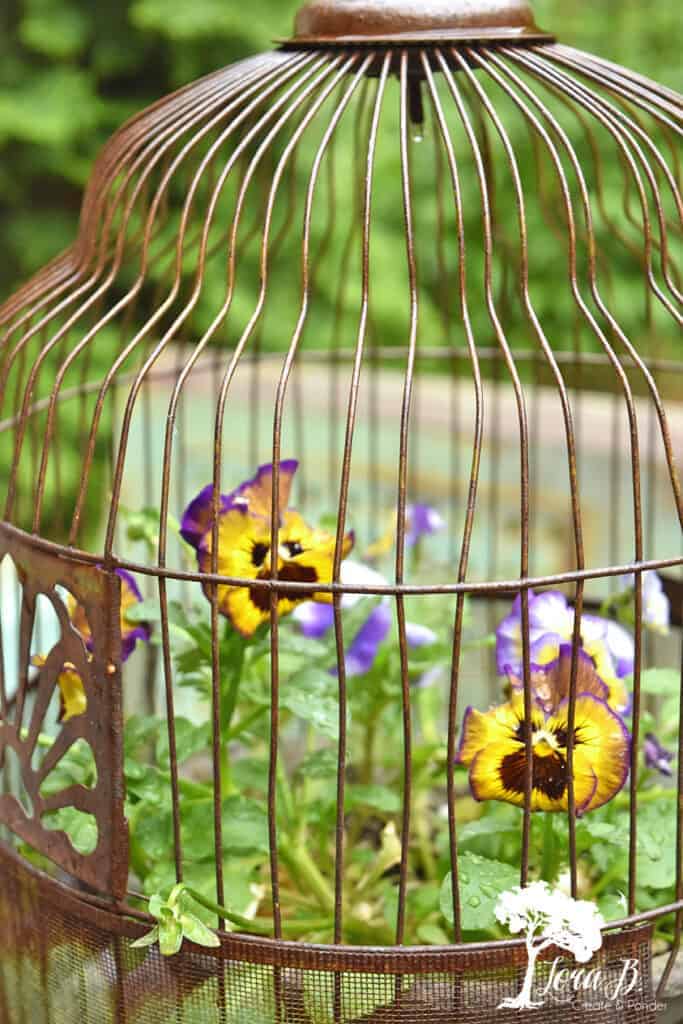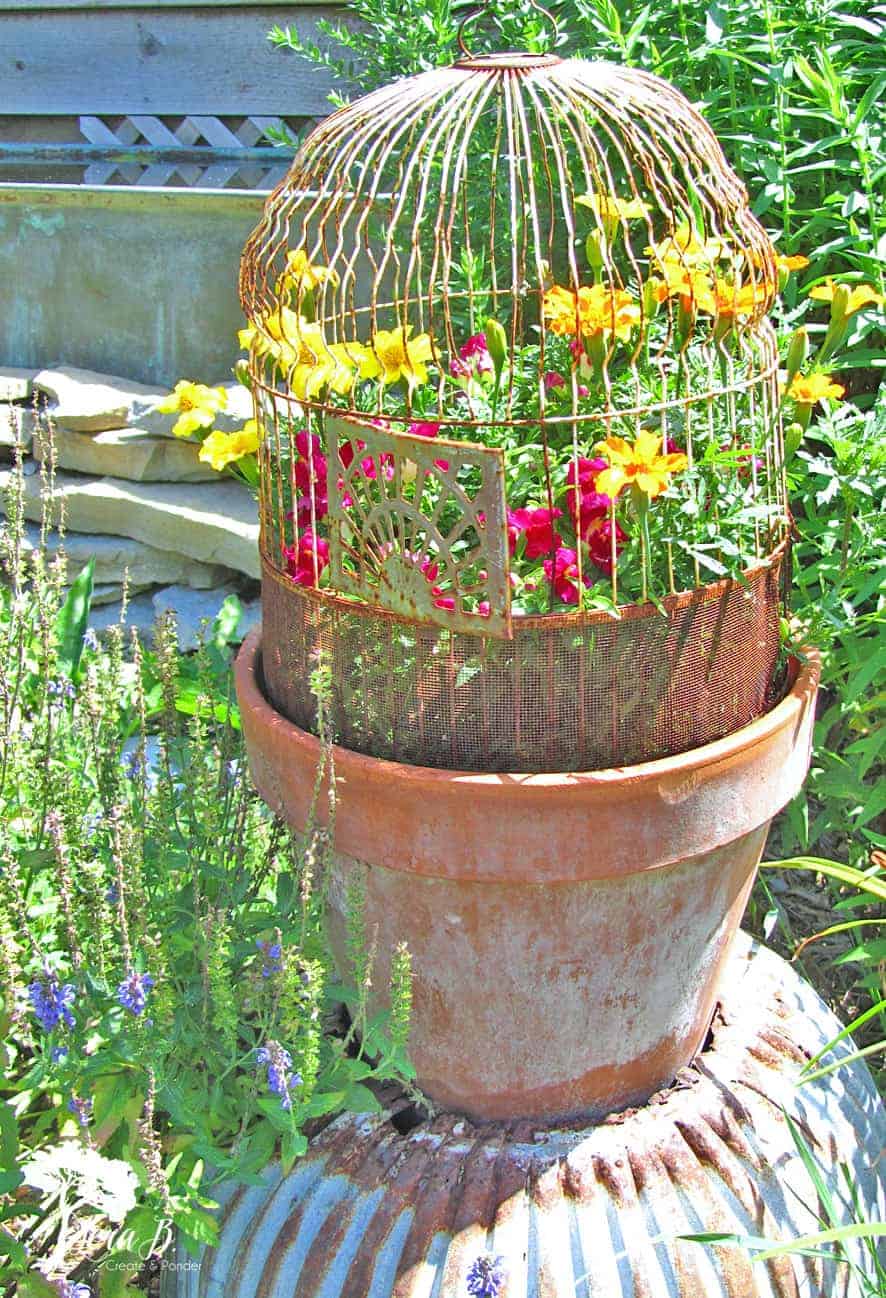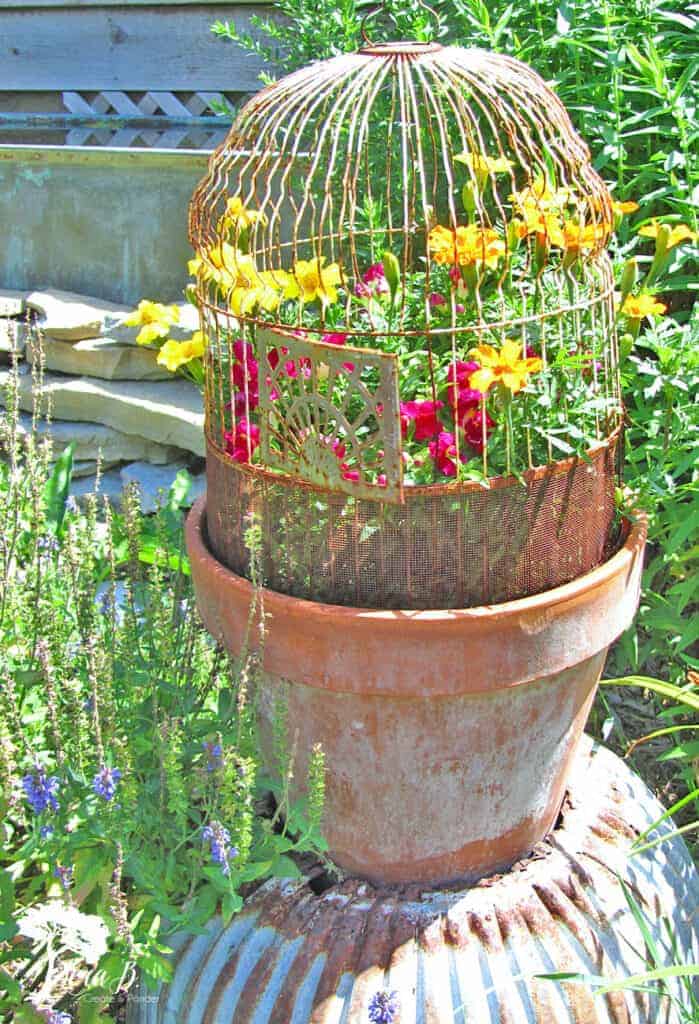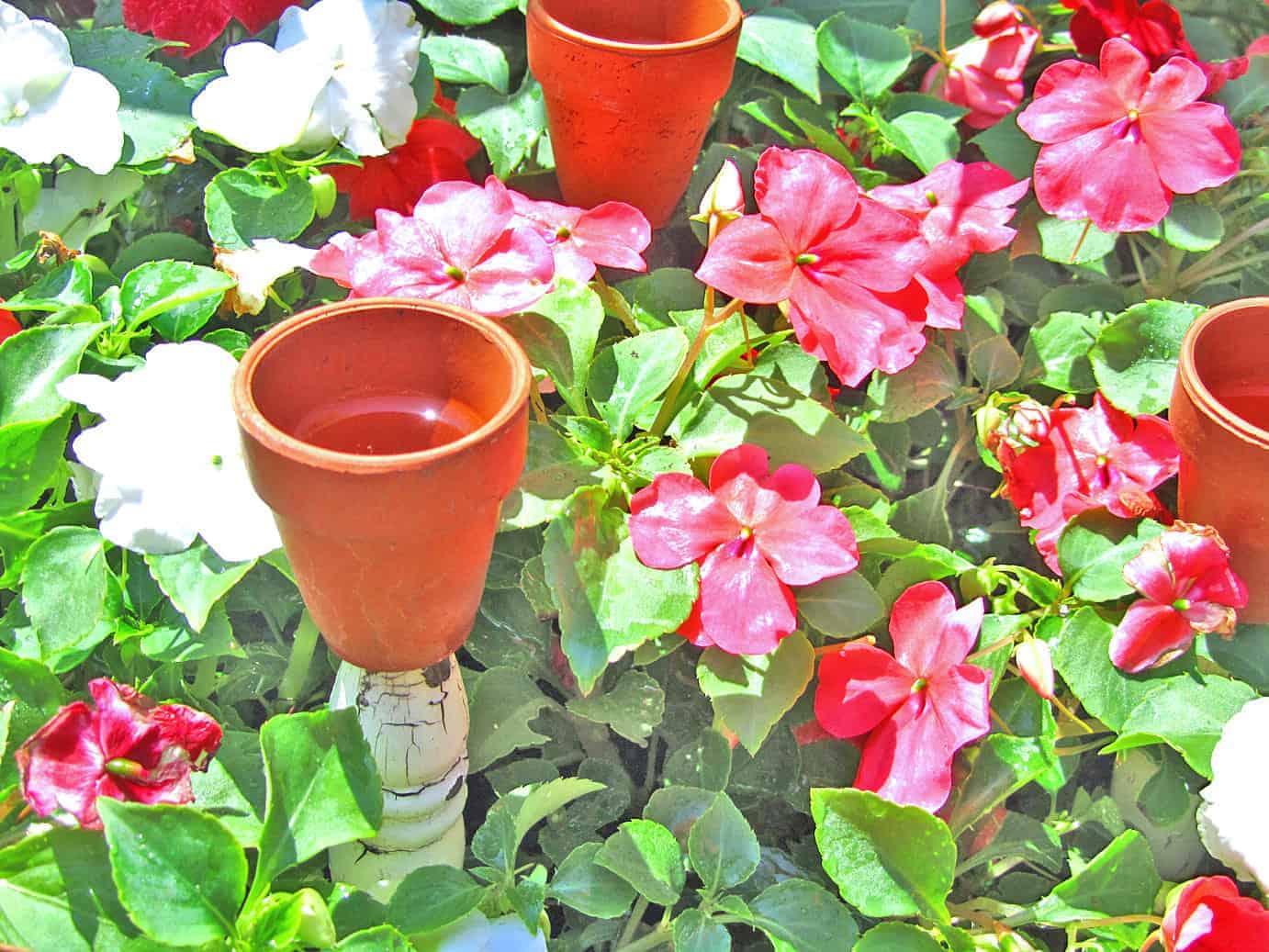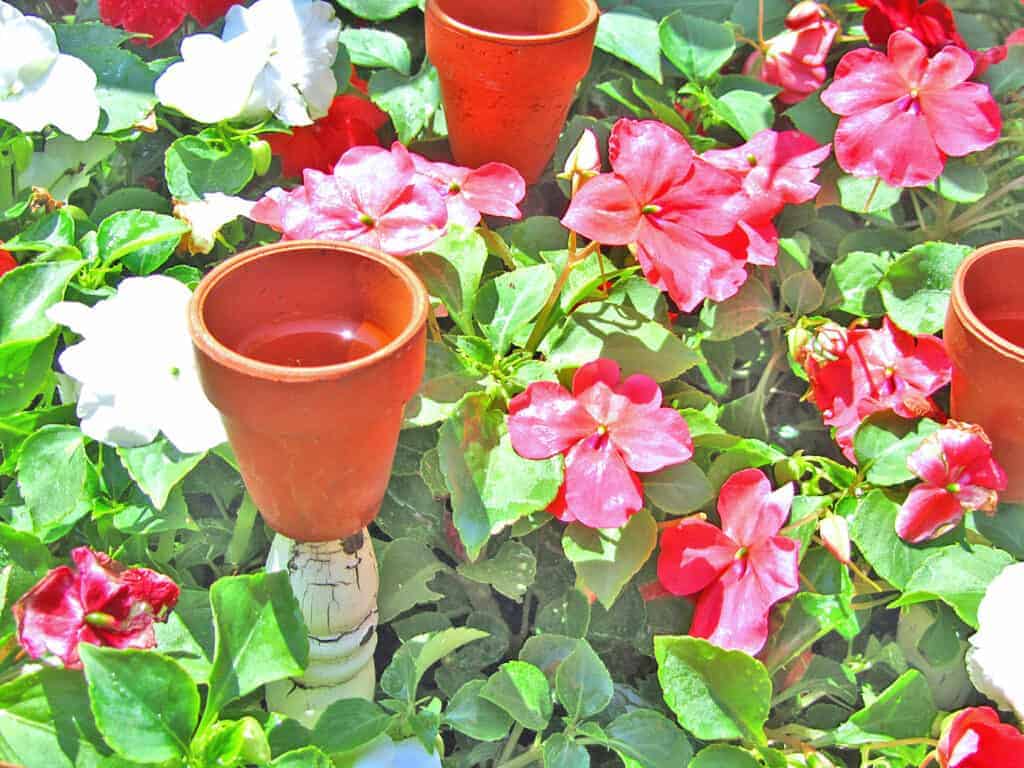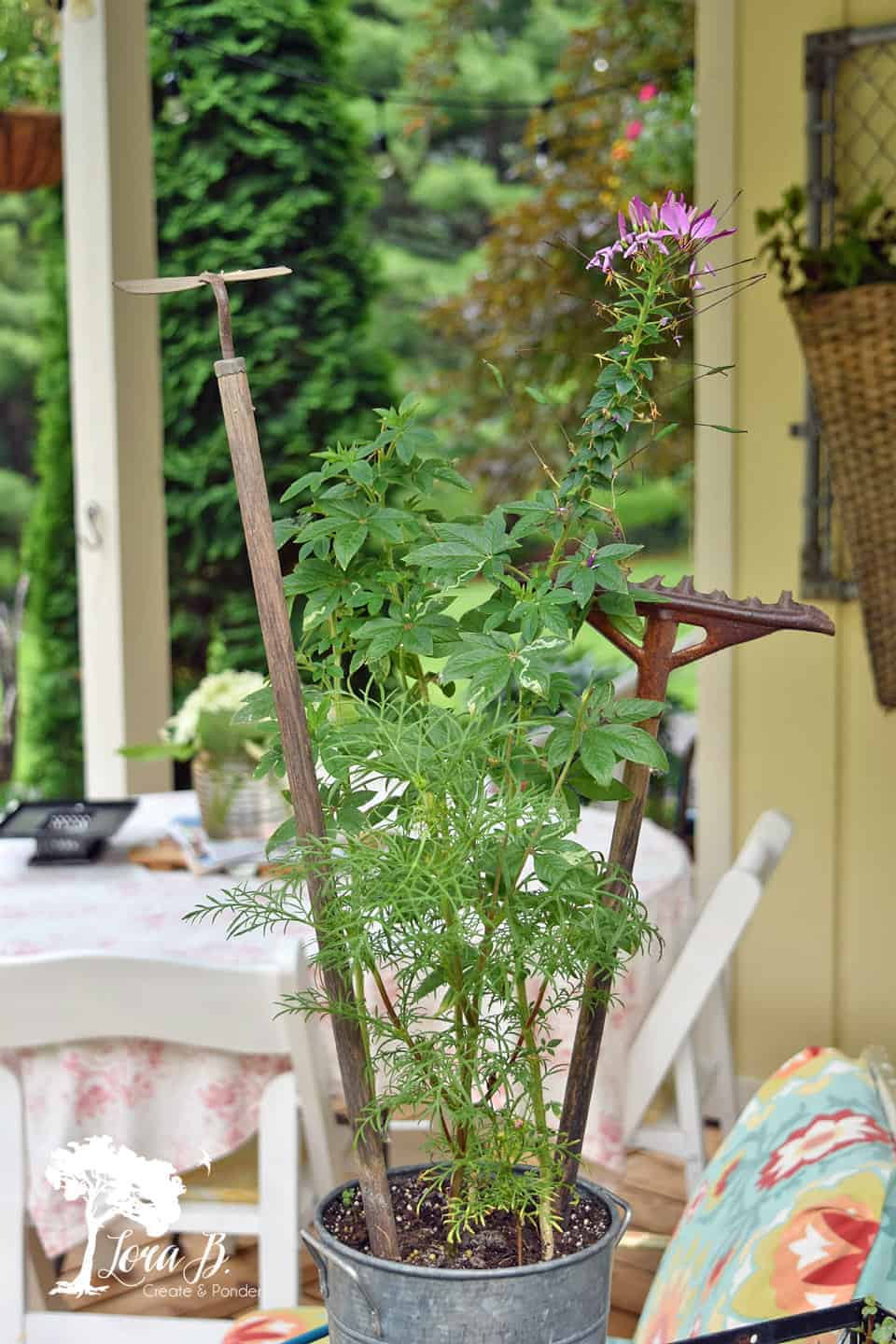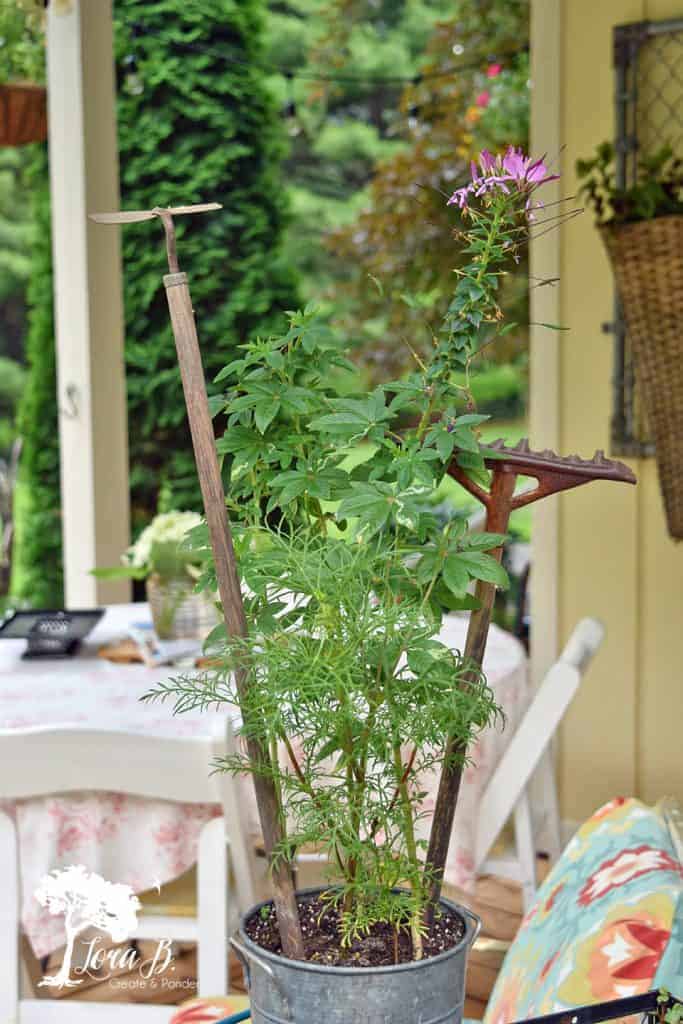 "10 Easy Ways to Decorate with Vintage Garden Tools"

Hope your head is swimming with ideas for how you can use your salvaged, vintage finds in your outdoor decorating! Or maybe you decided you need to hit the flea markets, estate sales, antique shops or farm auctions to scrounge up some more great finds! Using old things in new ways is such a fun and unique way to add vintage flair to your outdoor living space.
Thanks for reading Fun Ways to Use Vintage Finds in your Outdoor Decorating! If you enjoyed your visit and want to keep the ideas coming, become an Insider down below!
Pin, Share, and Enjoy the Rest of the Inspiration!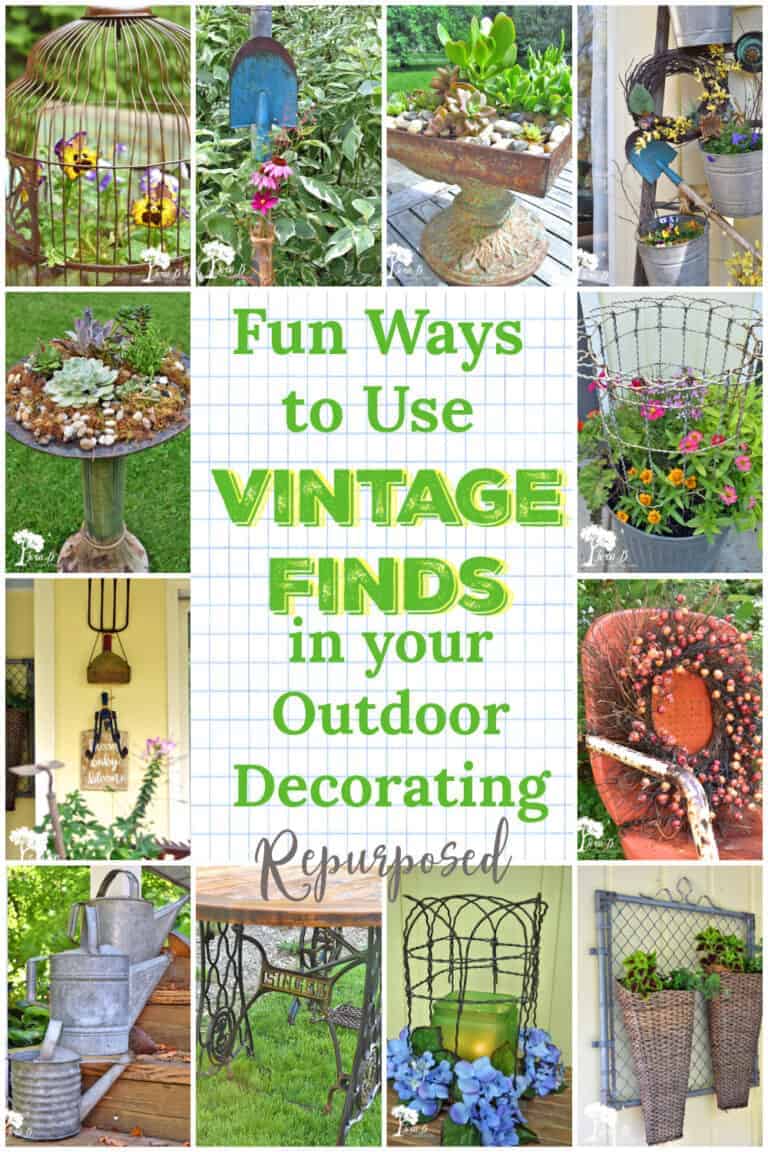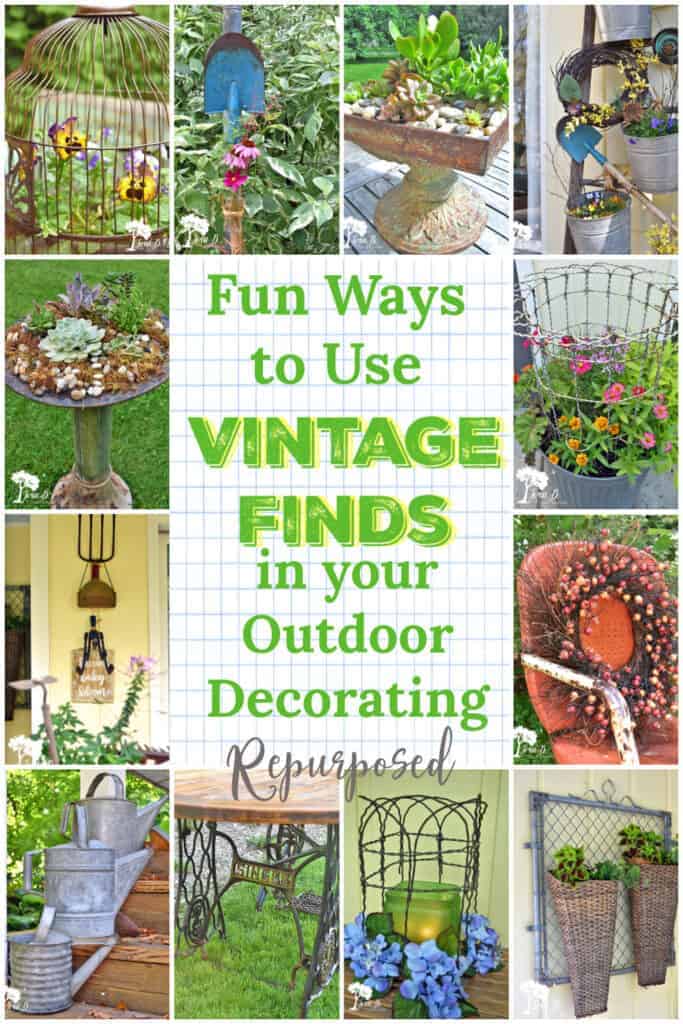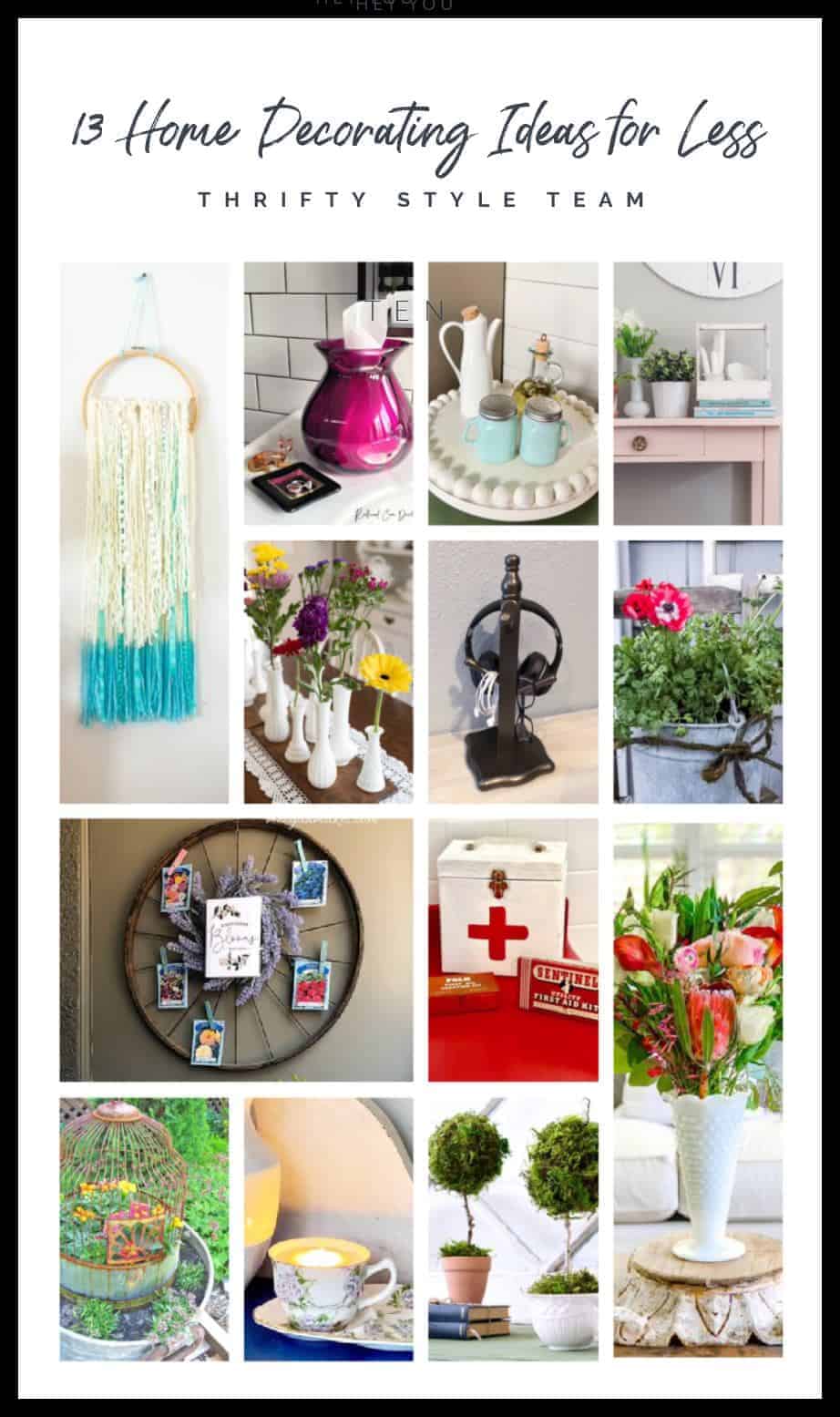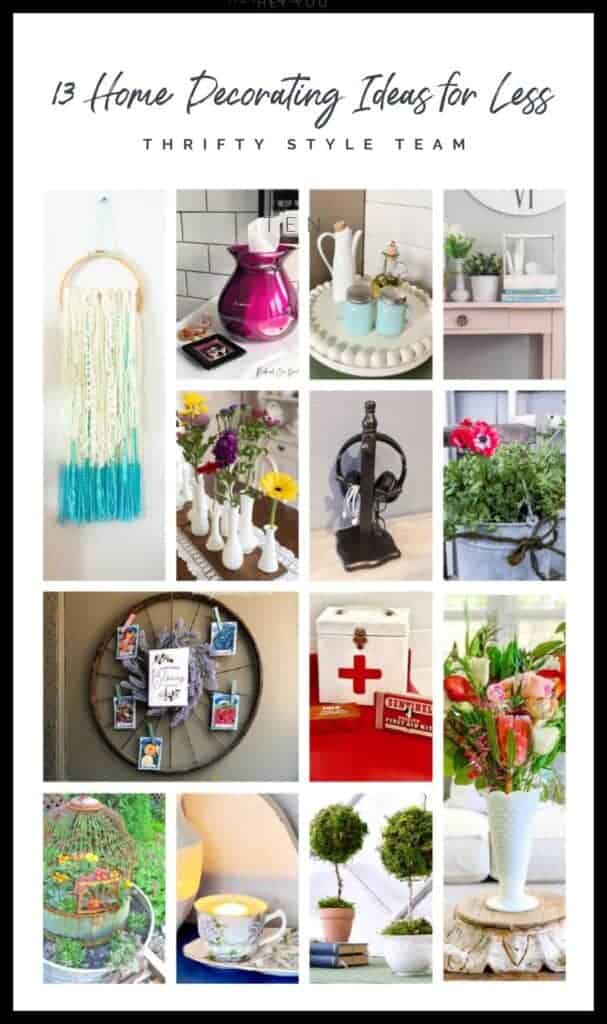 Red Head Can Decorate, "Clever Bathroom Tissue Dispenser Ideas"
The Painted Hinge, "5 Tips for Thrifting on Facebook Marketplace"
DIY Beautify, "Curbside Pink Table"
2 Bees in a Pod, "10 Thrifty Decorating Ideas for Spring"
The How To Home, "DIY Yarn Boho Wall Hanging"
The Tattered Pew, "25 Budget Friendly Home Decor Projects"
Meegan Makes, "Spring Vintage Bicycle Rim Wreath"
Cottage at the Crossroads, "Farmhouse Lazy Susan with Wood Beads"
White Arrows Home, "DIY Vintage Inspired First Aid Kit Box"
Our Crafty Mom, "Soy Teacup Candles DIY"
Chas' Crazy Creations, "Acrylic Paint Ideas DIY Mug Rack"
Cottage on Bunker Hill, "Vintage Spring Porch Decorating Ideas"

Sharing at these lovely parties: