How to Plant Succulents in an Old Birdbath
How do you make a birdbath into a planter? What can I plant in my birdbath? Today's repurpose will give your old birdbath new life!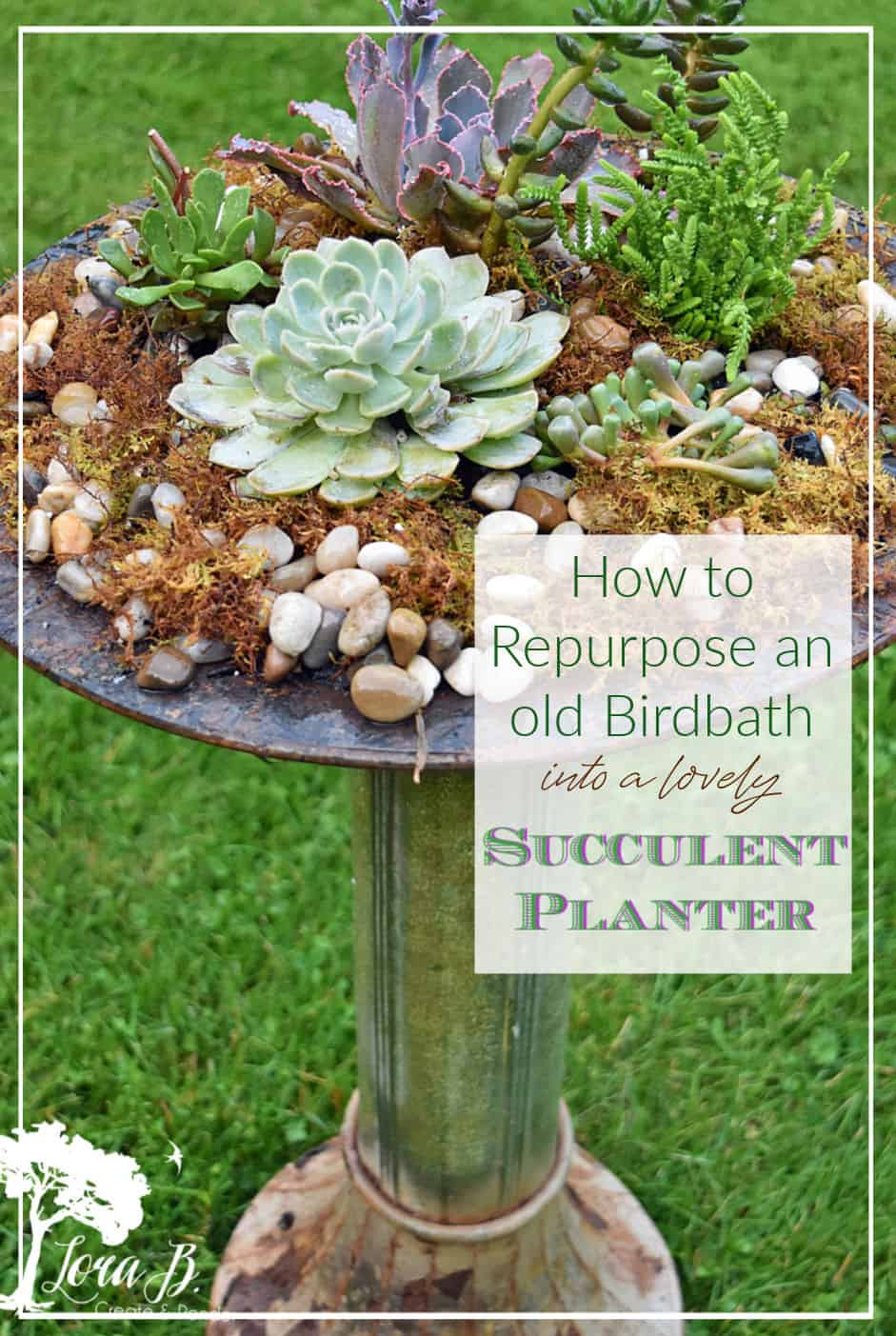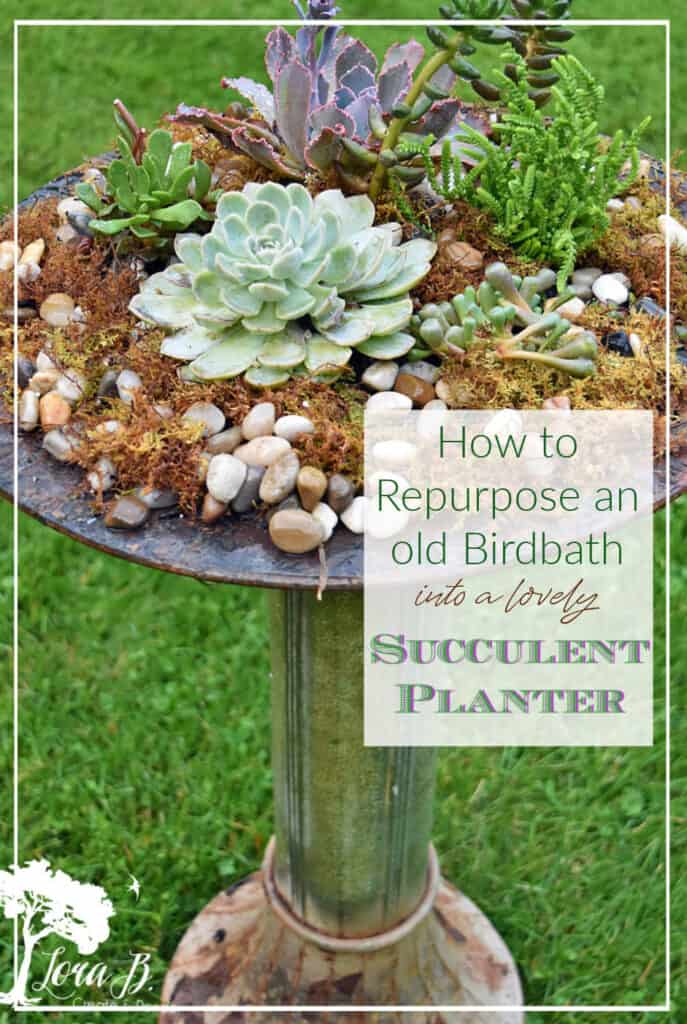 This old, rusty birdbath caught my eye in a curbside junk pile. It's days of giving birds a drink or a bath are long gone with it's holey basin. Which makes it a perfect candidate for repurposing! Here's How to Plant Succulents in an Old Birdbath.
Once a birdbath rusts and gets holes in it, most would think it's lost it's purpose. But when you've got a repurposing brain, it's time to bring new life to the old. Can you put plants in a birdbath? Yes, you can, indeed! How do you make a birdbath into a planter if it's got holes in it?
Here's how to repurpose an old birdbath.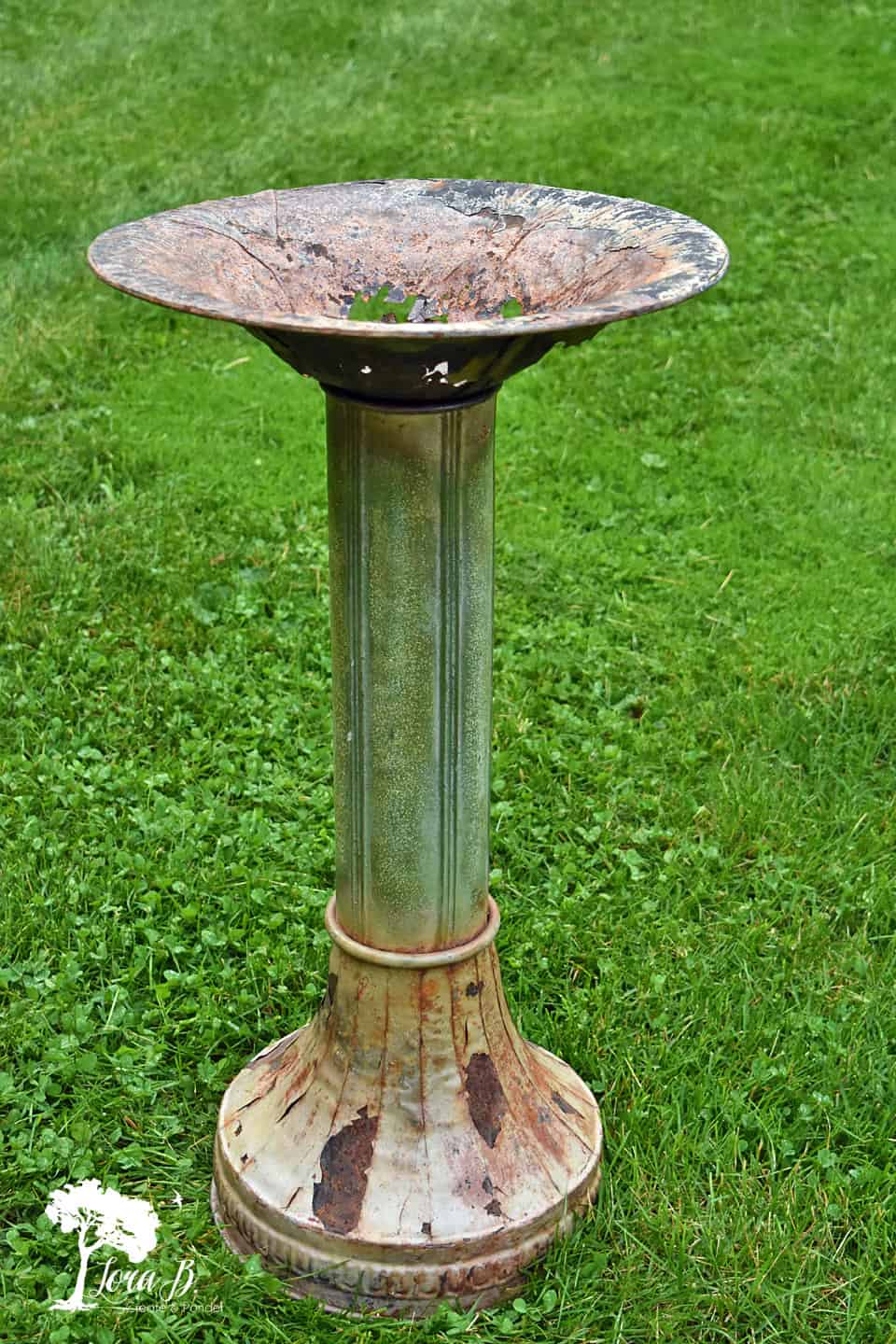 How to Plant Succulents in a Birdbath
For your convenience, this post contains affiliate links. If you make a purchase, I may receive a commission. There is no additional cost to you. My full privacy policy is here.
Clean Birdbath and Block Holes
First I scrubbed the old birdbath and brushed it with a couple of coats of outdoor polyurethane to bring out the patina. (I use THIS for my outdoor projects).
Yes, my birdbath definitely had drainage already, but actually a little too much. The dirt would fall right through. If you need drainage, simply drill holes into the base of the basin.
To keep the soil from falling through, I placed a circle of flexible screening in the bottom of the birdbath basin. (you can buy it HERE)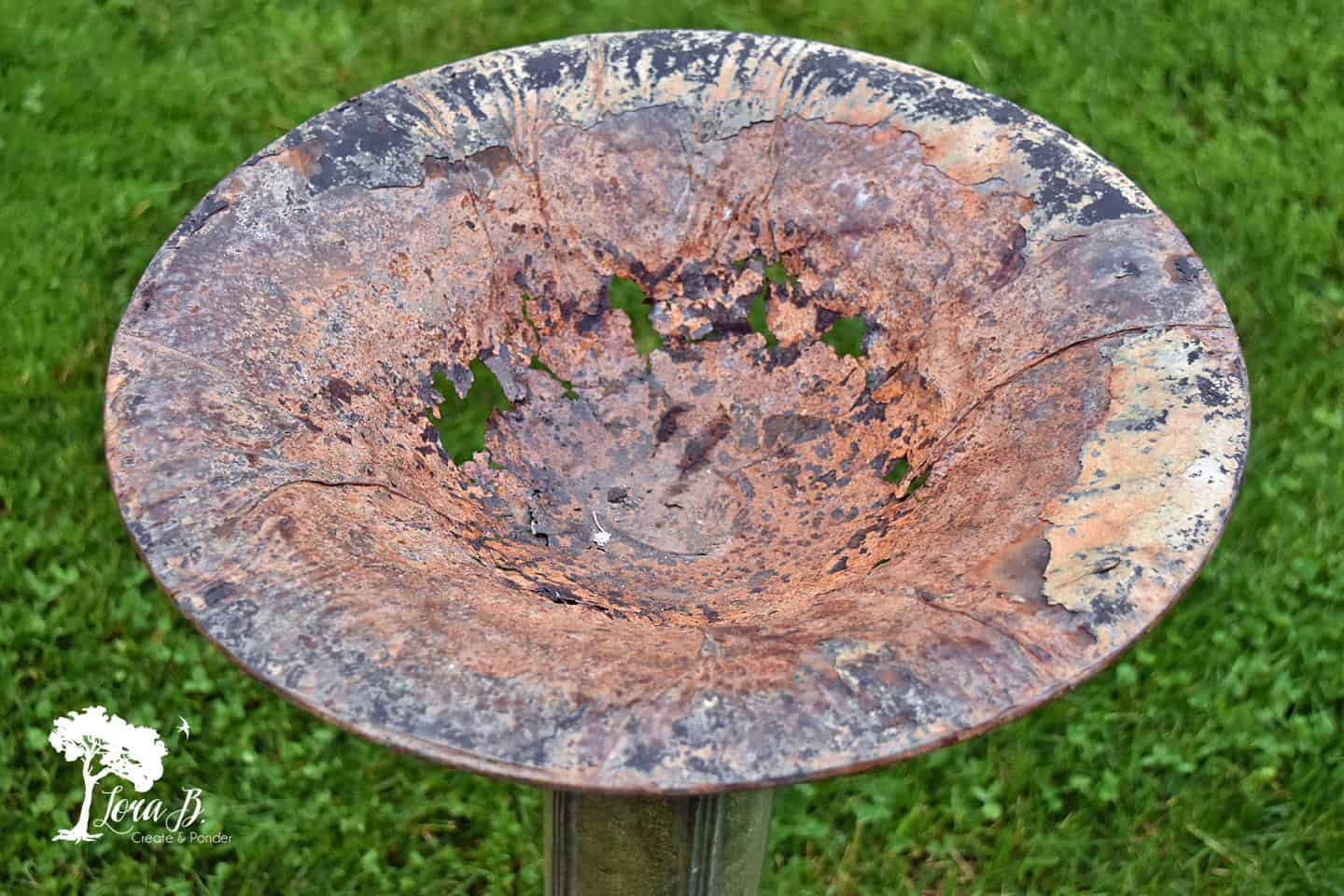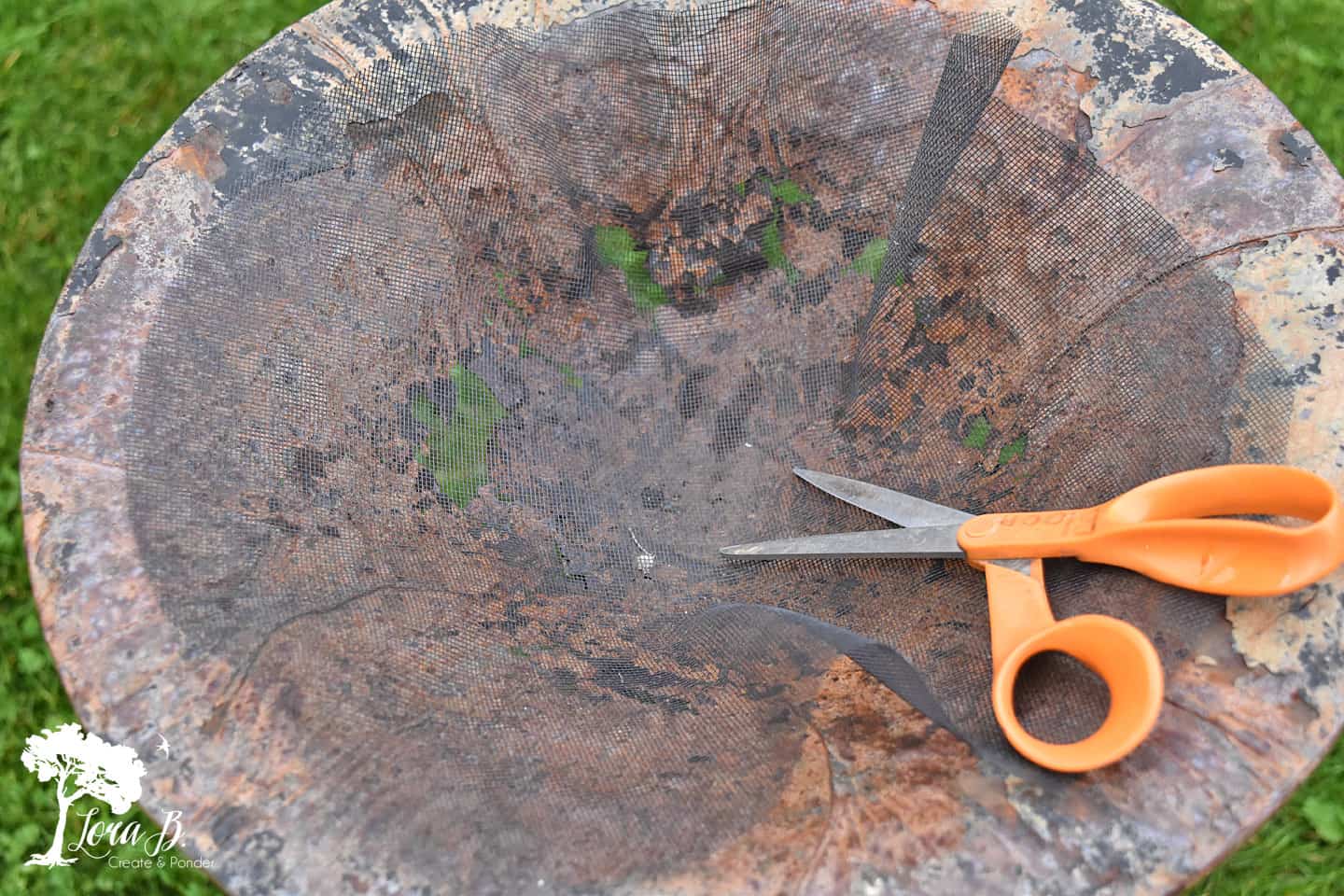 Add Weight to Birdbath Basin
This birdbath is lightweight and I was afraid it might blow over. To keep the screening in place and to anchor the whole thing, I placed rocks in the bottom. They will also help with drainage.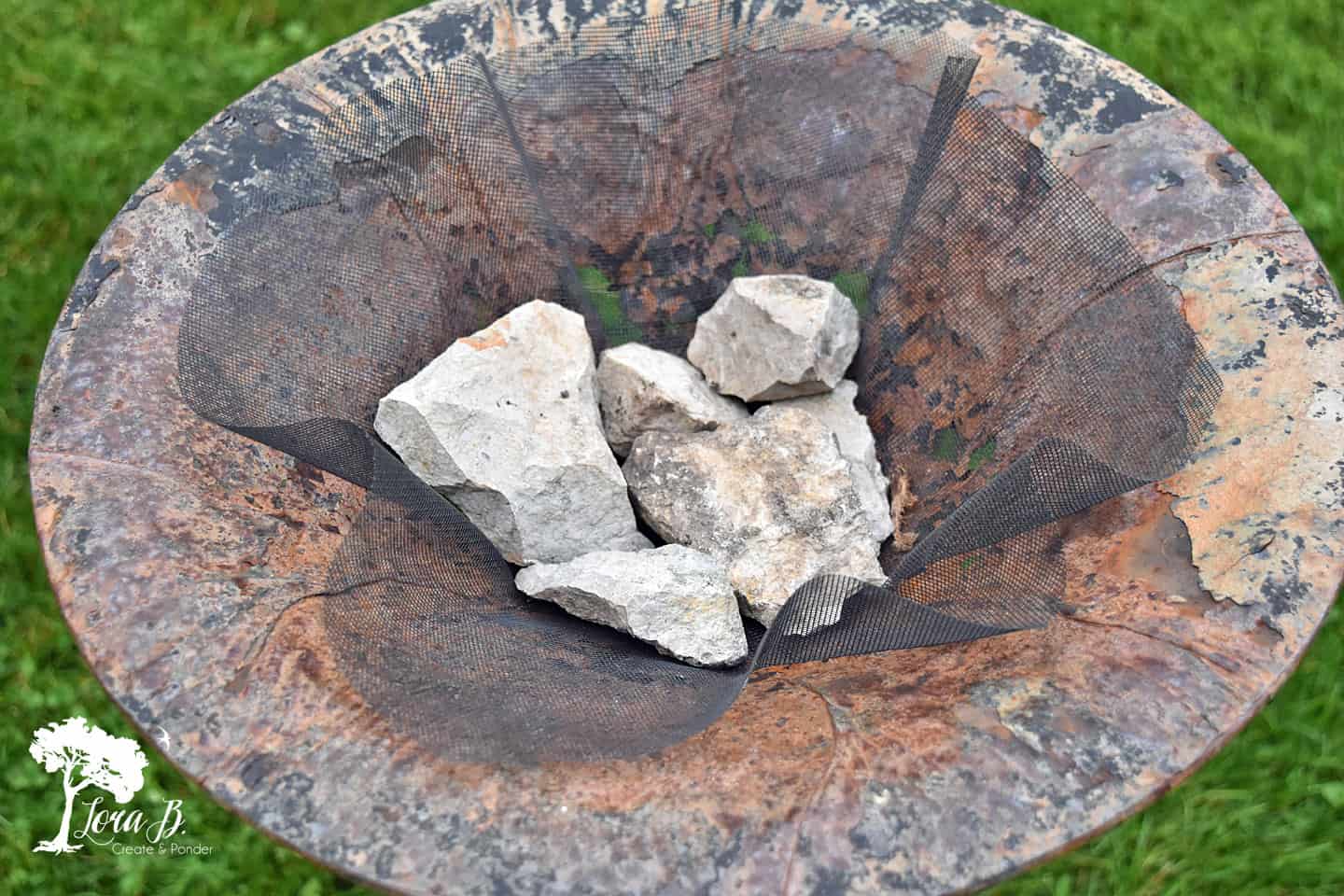 Add Soil, Plants and Mulch
Succulents don't need much room for their roots, so a birdbath is a perfect shallow planter for them. I planted a variety of types in potting soil, varying the textures and colors. They already look beautiful with the patina of the old birdbath.
To cover the dirt and finish off the look, I used moss and river rocks. They also add more textural interest until the plants themselves fill in.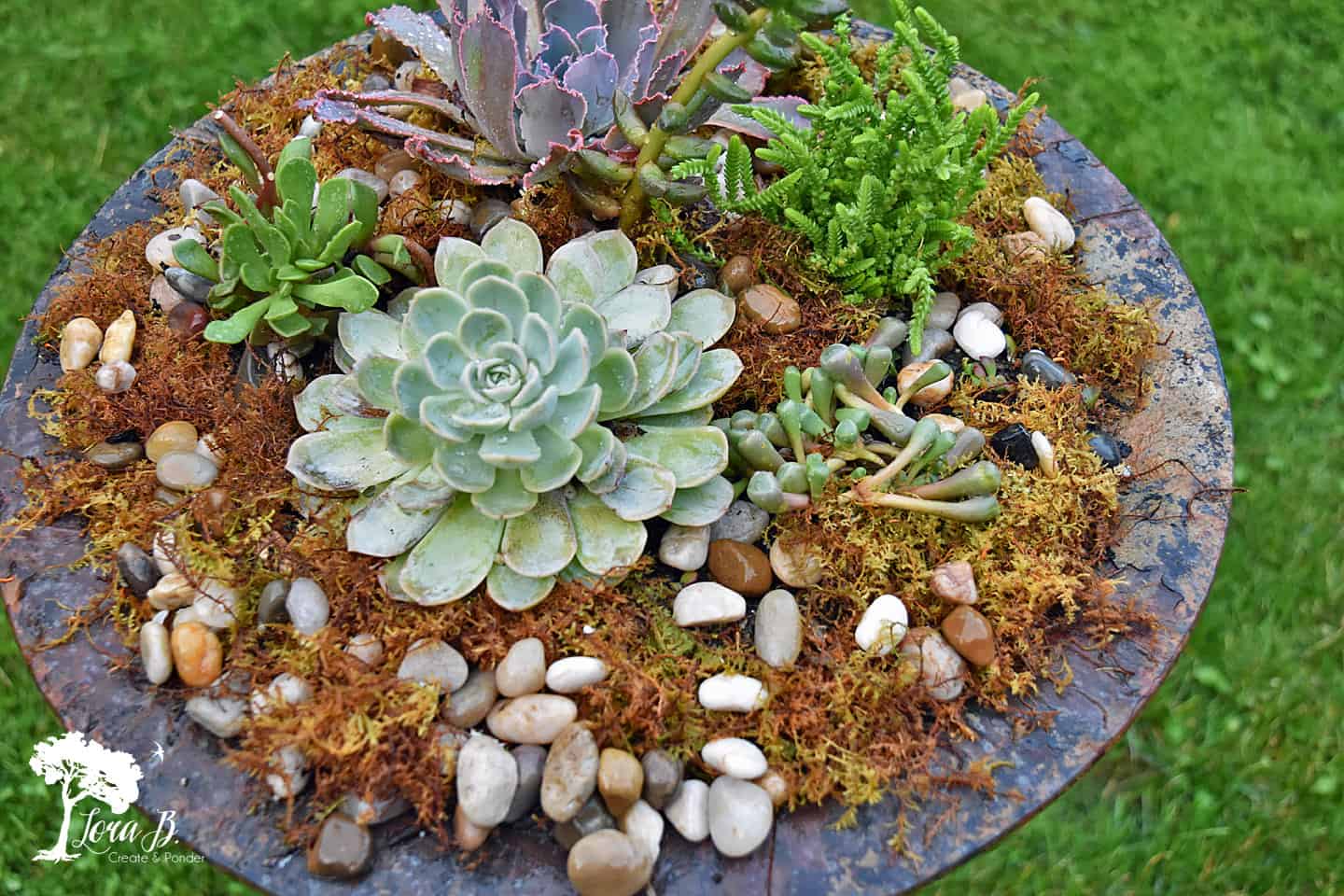 How to Enjoy the Birdbath Planter
The birdbath succulent planter can be enjoyed as a higher interest point in the garden, or even placed on a deck or patio. The plants will fill in and trail beautifully.
Other pots of flowers can gather around the base to add further color and texture.
I hope seeing this trash-to treasure project encourages you to always think twice when you see something tired and worn. If you happen to see a has-been birdbath that's seen better days, re-imagine and re-purpose it as a succulent planter! You'll probably be able to score it for cheap…or even better…free!
For more of my vintage repurposed projects, see HERE.
Thanks for reading How to Plant Succulents in a Birdbath. Become an Insider to keep the ideas flowing!
Pin and Share