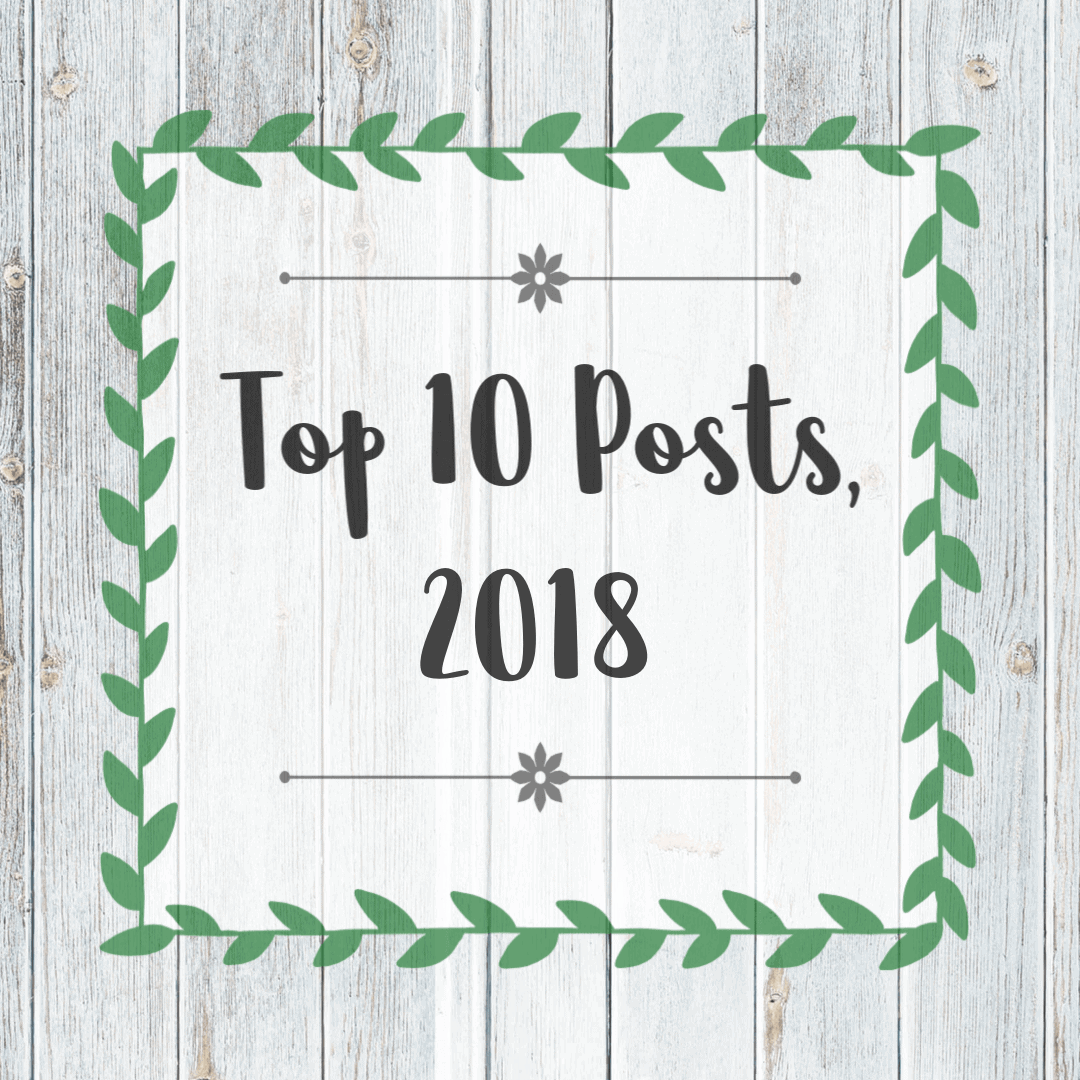 It's a New Year, which means it's time to look back over the previous year a little and set goals for the next! It's always fun to see what reader's found interesting. Sometimes it's a project that I fell in love with also, but then other times it's a quick off-the-top-of-my-head post that I slapped together on the fly. The winner for the most views this year was just that; a fast Monday morning post when the creative juices were a little dry. Guess you just never know! In case you missed any of these Top Posts for 2018, here they are!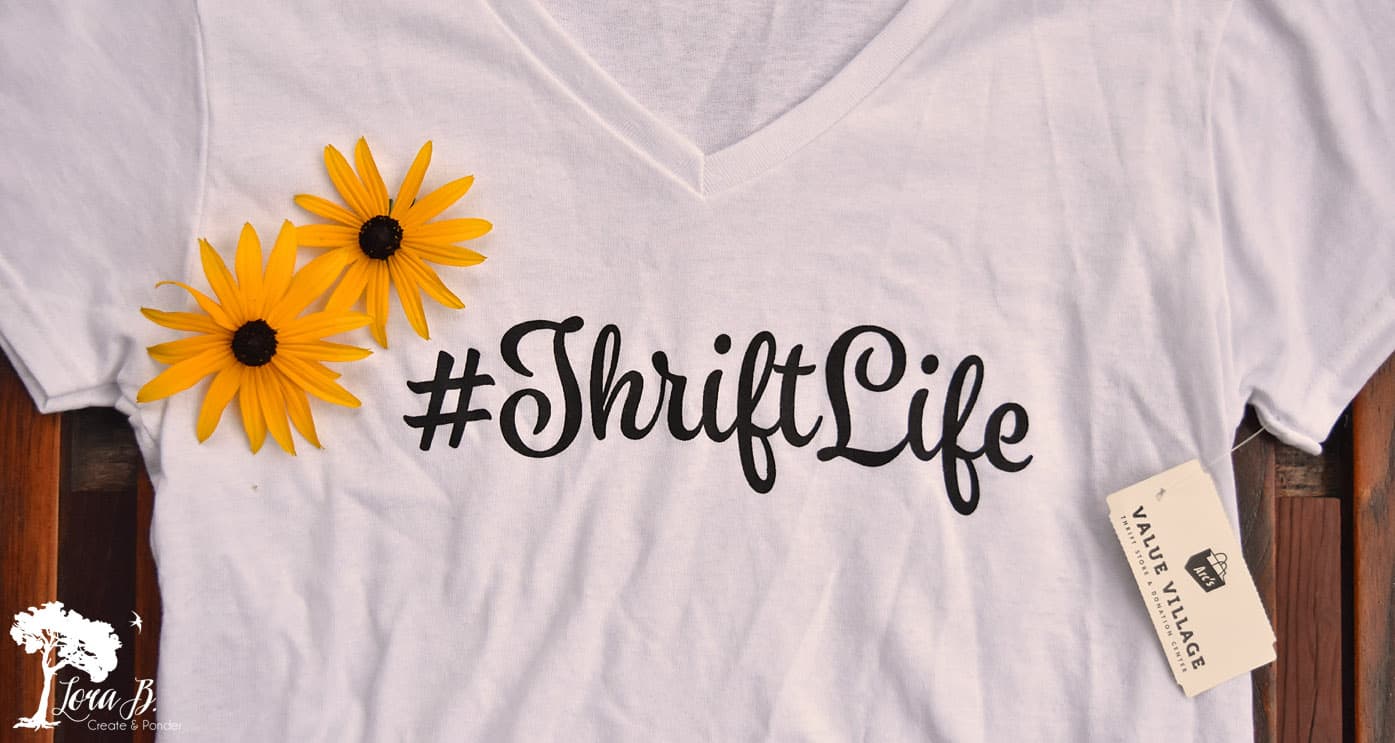 I think this one was a hit with Pinterest searches and that's what popped it to the top of the charts! Check out "3 Things to Look for at the Thrift Store" to start your year out right!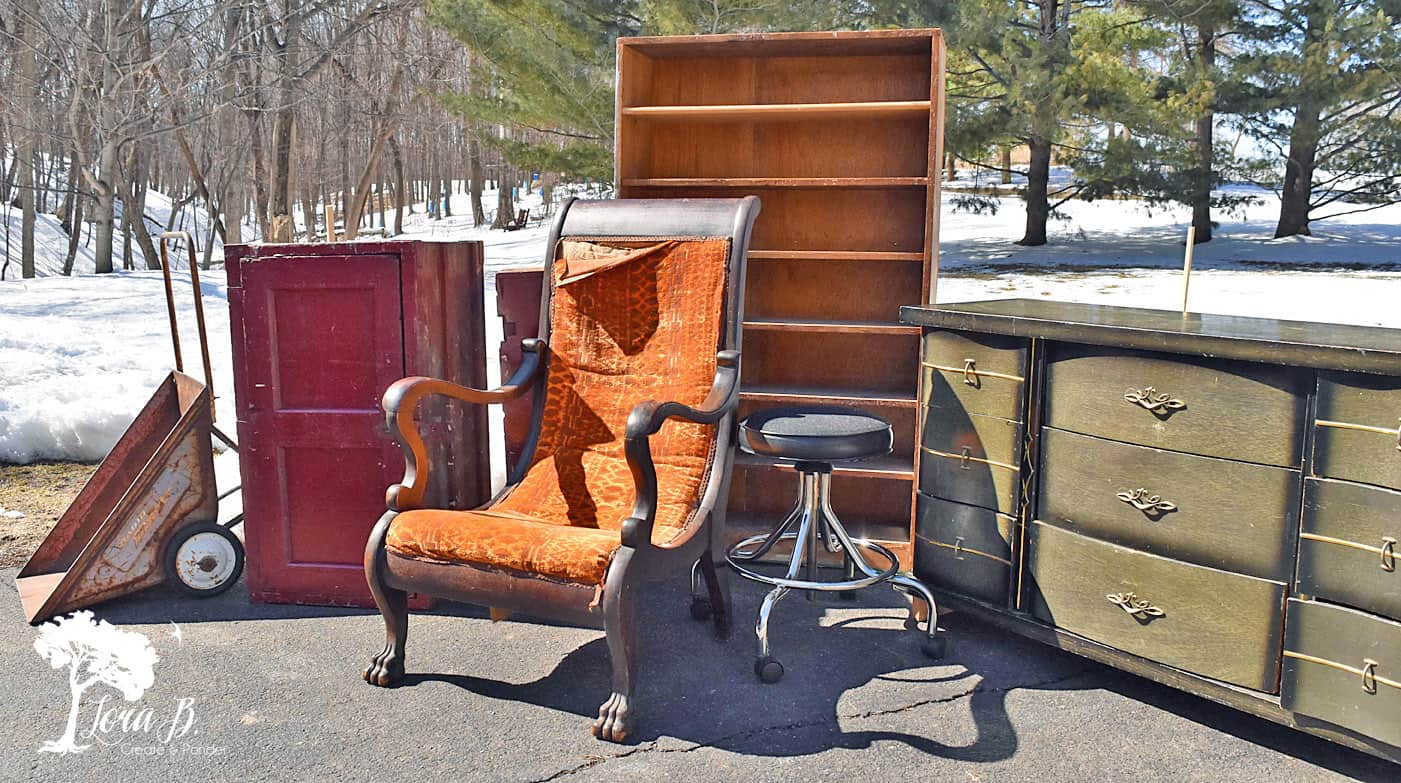 Guess there's other junk lovers out there, because my springtime curbside treasures grabbed a lot of attention, too! Even though I'm not selling anymore, the thrill of the hunt still runs in the veins pretty strong! See some of my curbside adventures in "Curbside Junking Finds".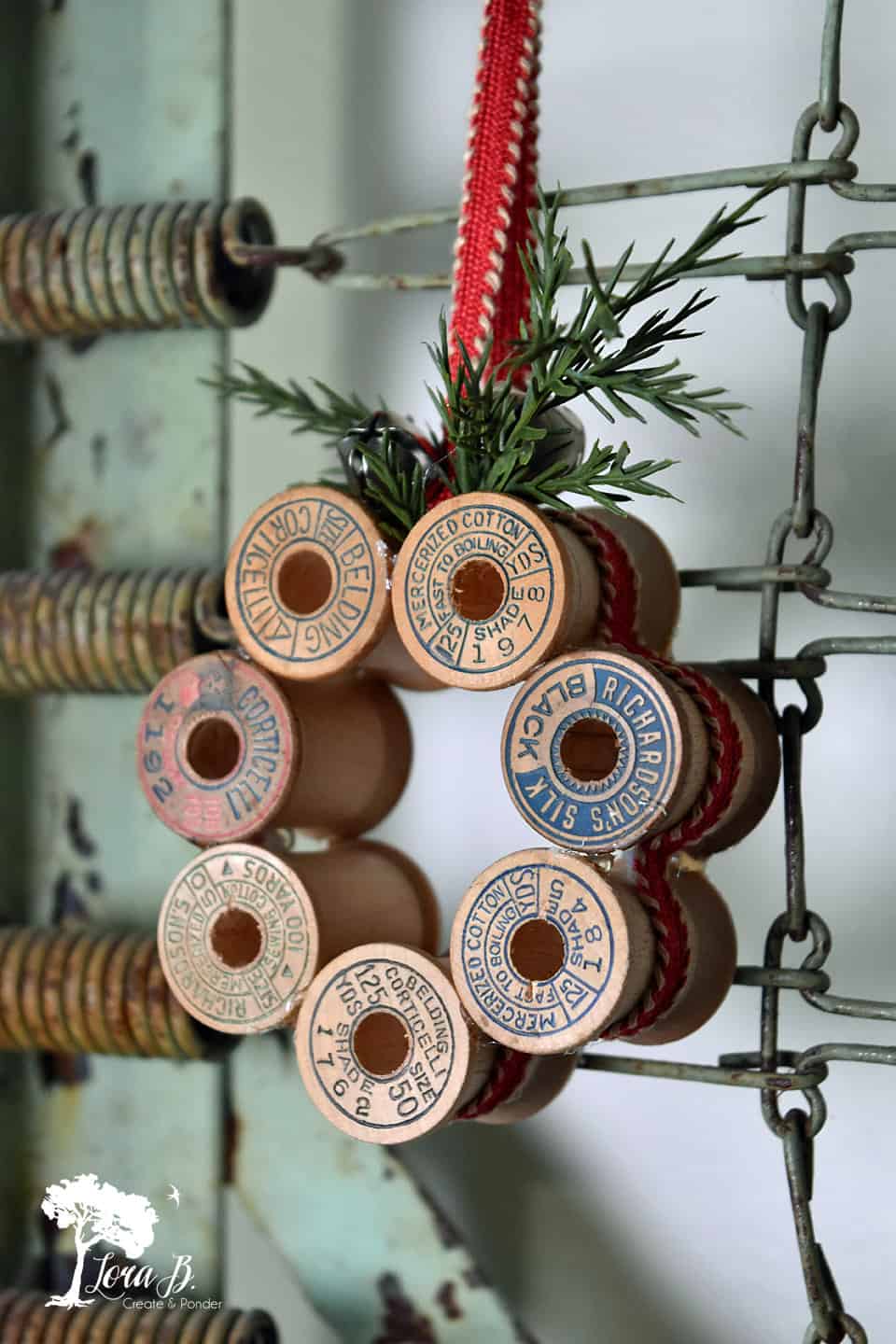 This recent "Thread Spool Mini Wreath" must have given a lot of spool owners a new idea for their stash, because in a short time, it's been shared like crazy!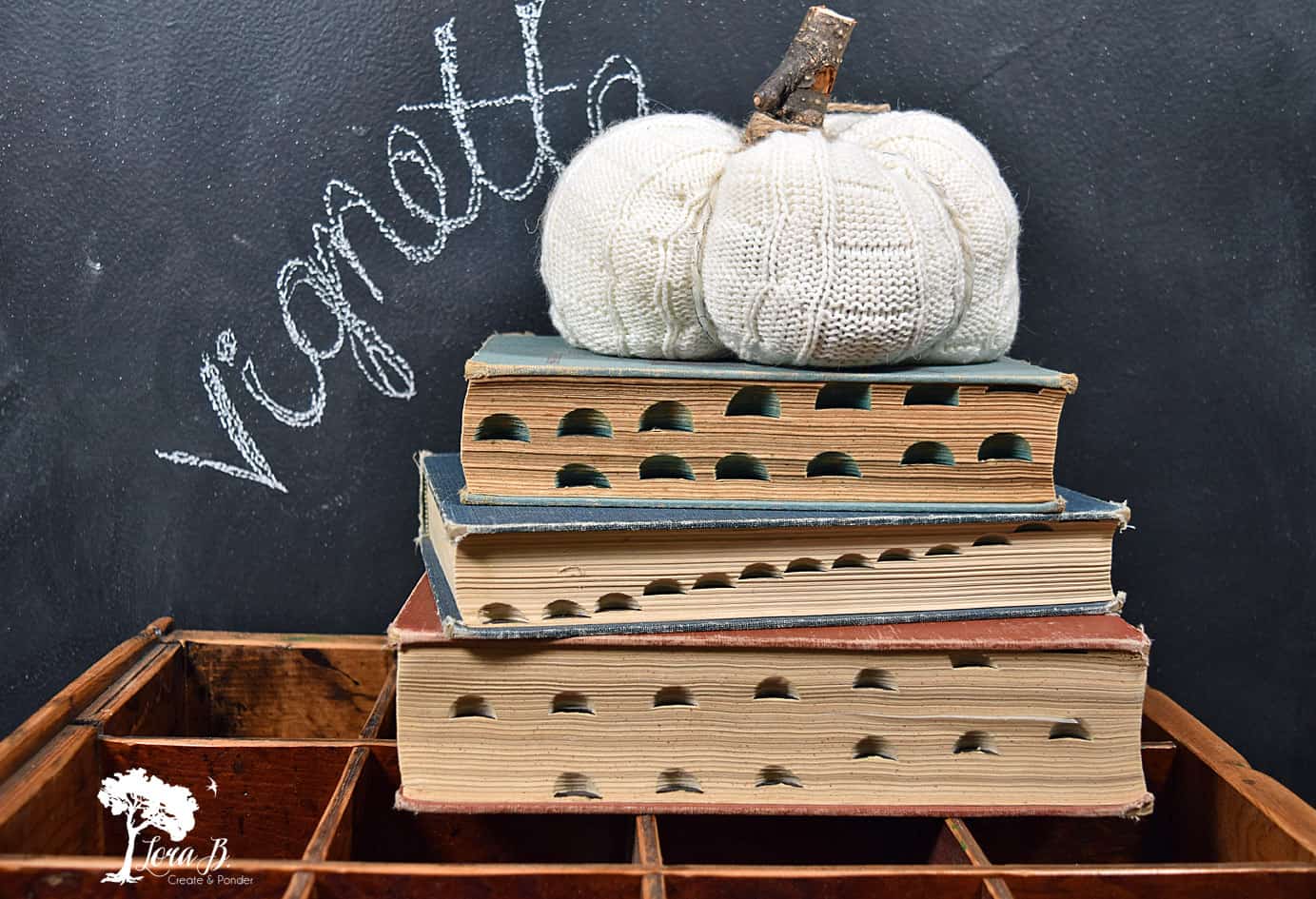 Vintage books are a decorating staple, and I think "Decorating with Vintage Books: On the Hunt for Tabs" has a whole lot of readers on a new mission! Check out all the styling possibilities!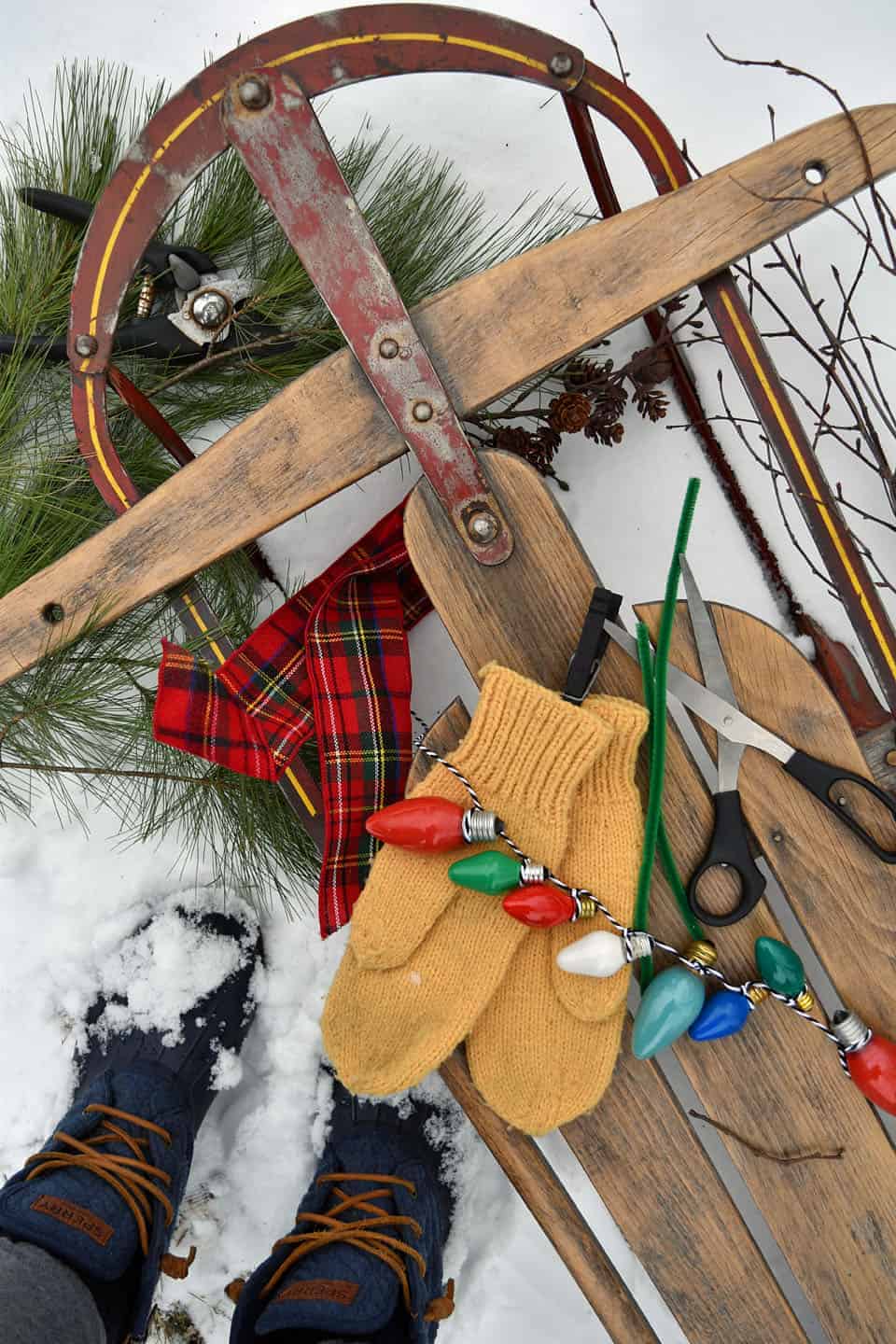 "10 Ways to Decorate a Vintage Sled" was a fun collection of ideas. Even though I froze my toes off taking all the pics, it was well worth all your sleds looking more handsome in the future! And probably some old sleds finding new homes, also;)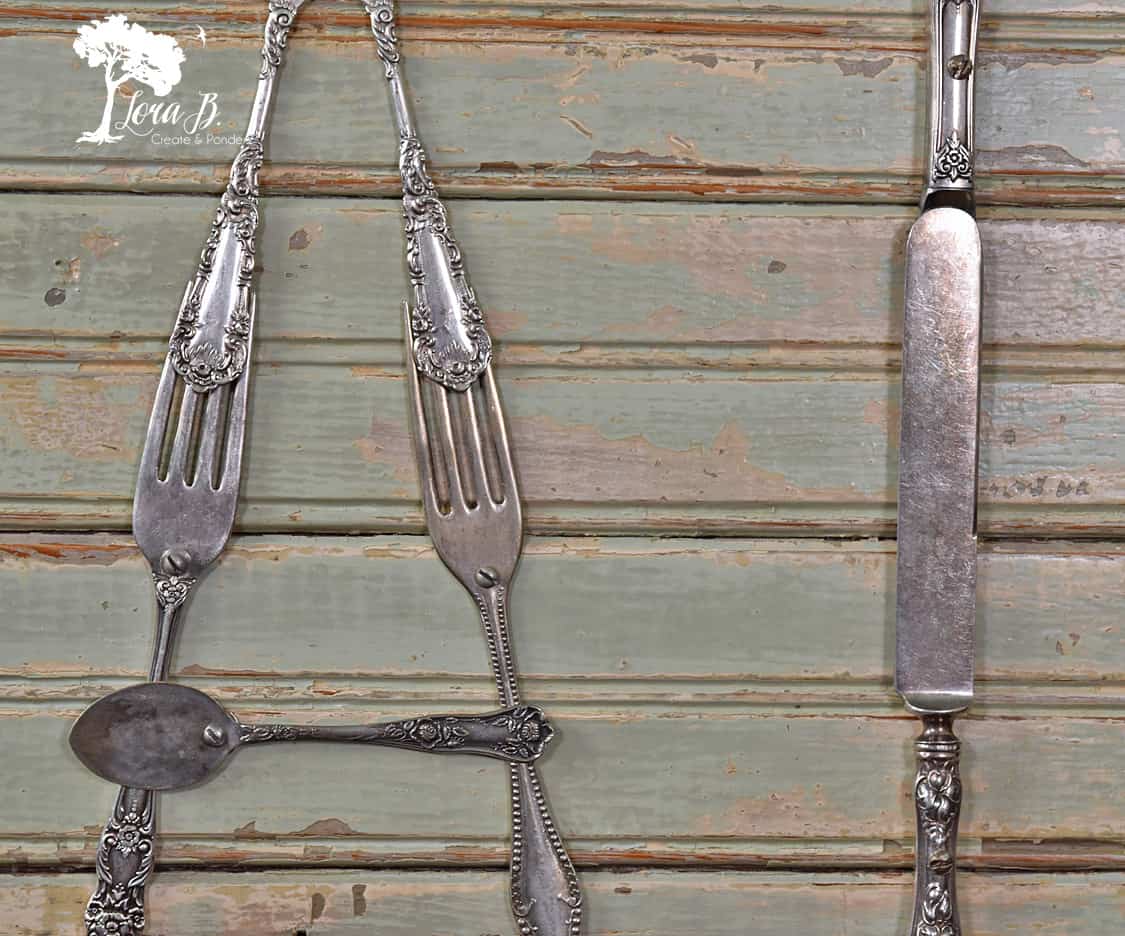 Our monthly Thrifty Chicks challenges always motivate me to come up with some crazy repurposing ideas! It's one of my favorite days of the month (second Wednesday). Because I had a huge stash of vintage silverware someone had given me, this "Vintage Silverware Art for the Kitchen" was born. It's so easy to create, and we're enjoying it everyday! Although it doesn't really help with New Year's resolutions…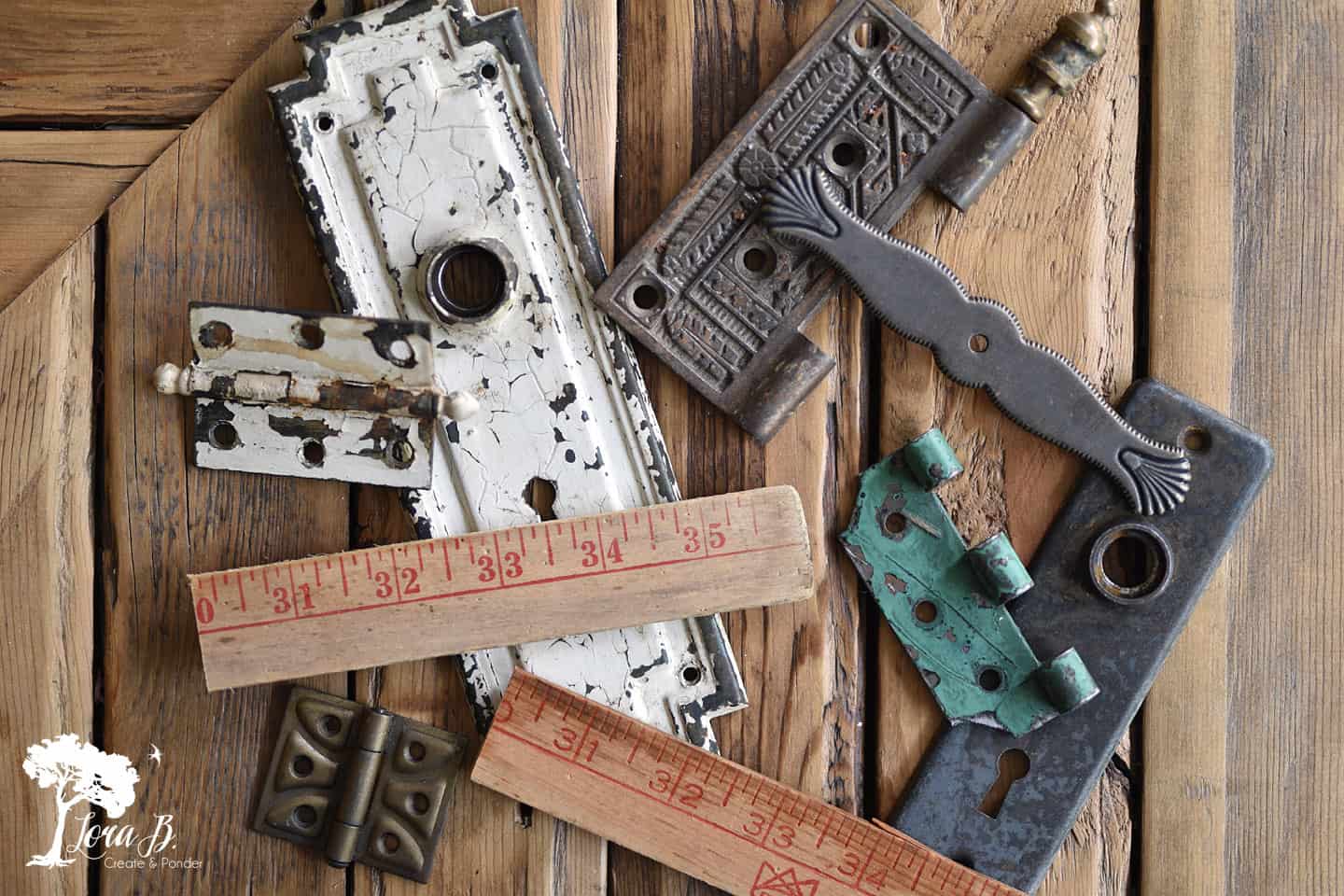 I must confess, I'm a vintage hardware hoarder! I came up with some of my favorite ideas to enjoy it in "5 Creative Tips for Using Vintage Hardware". You'll be digging through garages and basements for them, soon, too!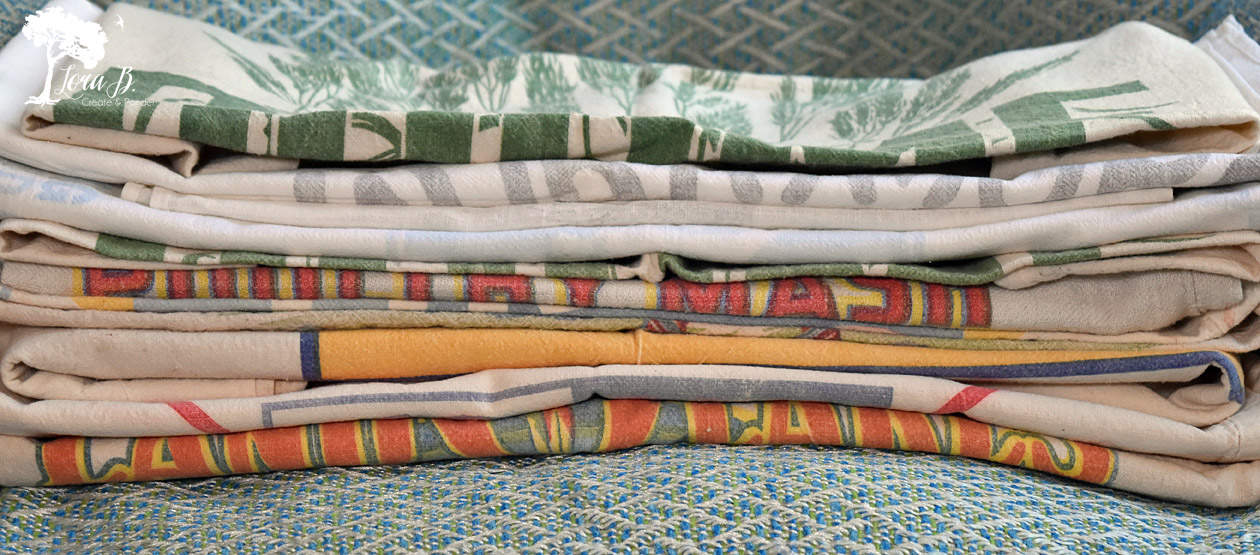 I've always loved vintage feedsacks and still have several projects I want to make to enjoy my collection. I looked into the history of them in "Feedsacks, Flour Sacks, or Grain Sacks? Is there a Difference?" You'll be seeing more of these repurposed, soon!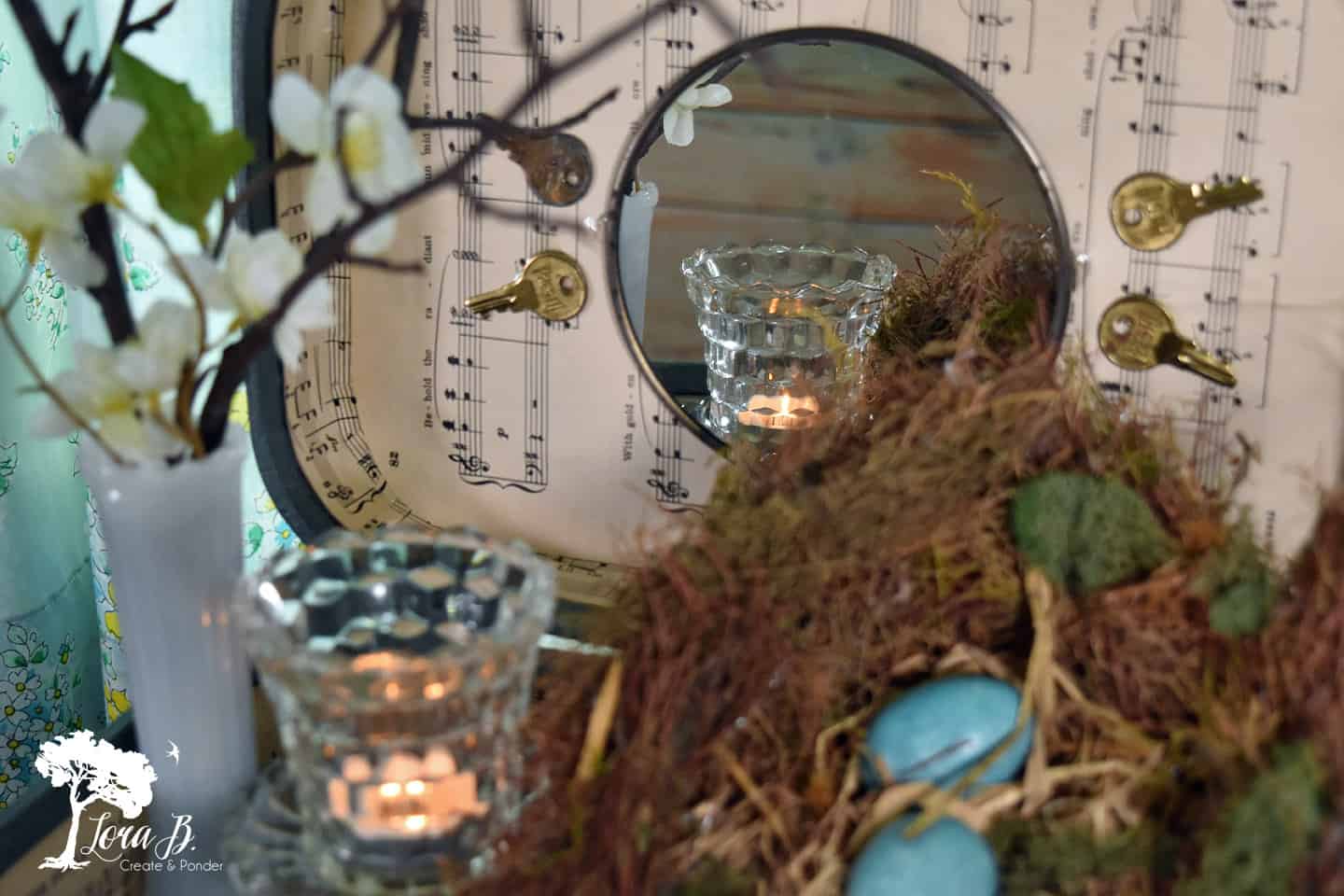 Vintage suitcases are a classic find and a wonderful decorating element. I refreshed an old cosmetic case in "Repurposing a Vintage Cosmetic Case" and created a fun springtime entryway arrangement.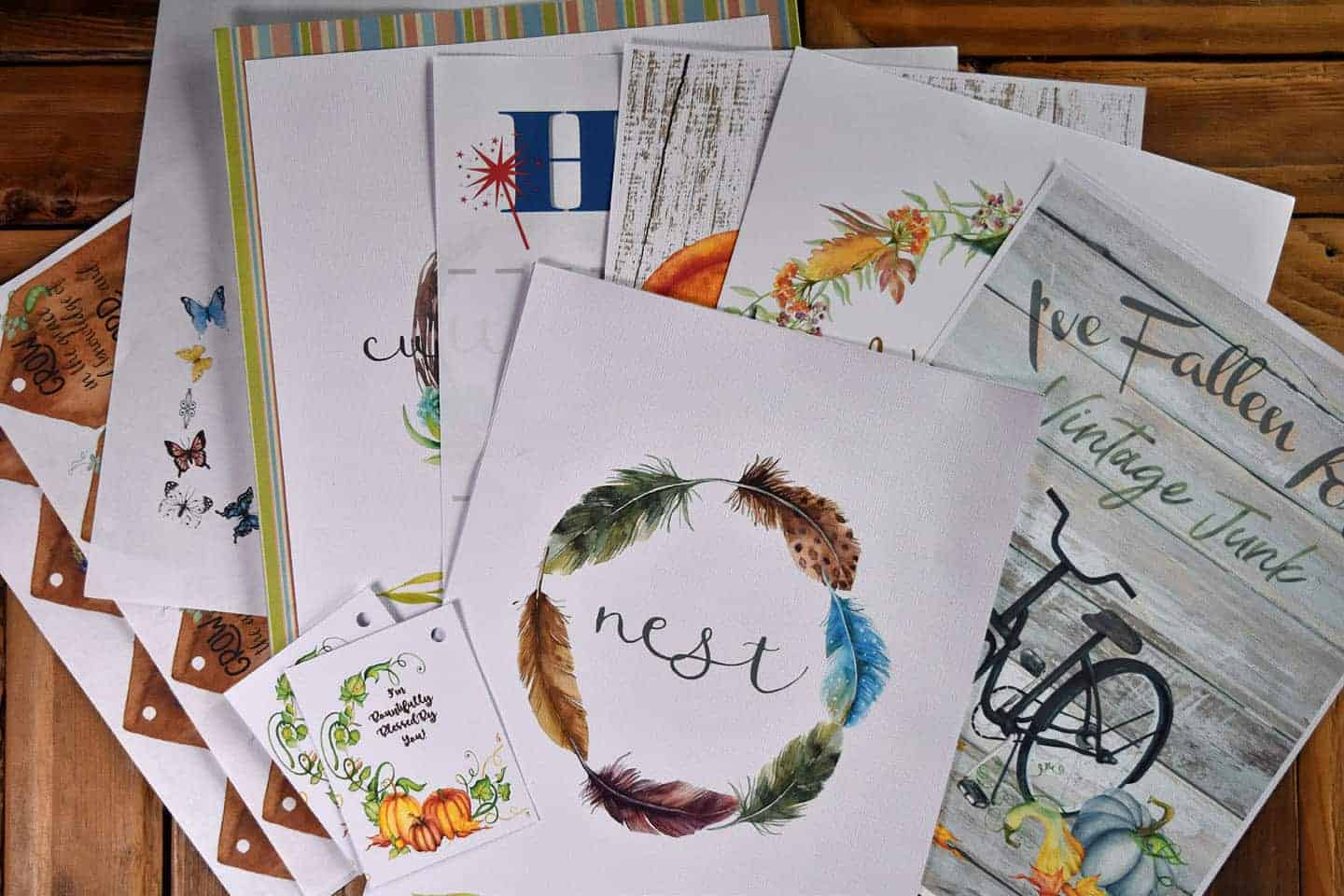 The Resource Library isn't a post, but was almost the most visited place on the blog! Which makes me so happy! My Resource library is a whole new aspect of blogging I've started this year. I't been so fun to create decorative and helpful resources and offer them for free to Lora B Insiders. If you want to enjoy them also and stay up-to-date on creative adventures, I'd love if you'd subscribe below!
It feels good to look back over the year and see all the creativity! I'm excited that 2018  brought so many more vintage, junk and decorating lovers here! I've so enjoyed meeting new friends in blogdom this year and look forward to all kinds of creative projects and styling in the future! Please let me know if you have any ideas you'd like me to get thinking on! Your questions promote my ideas, so I welcome them wholeheartedly! Hope you enjoyed this Top 10 Posts for 2018!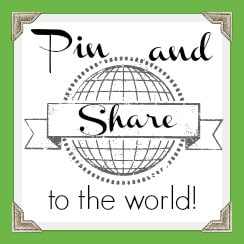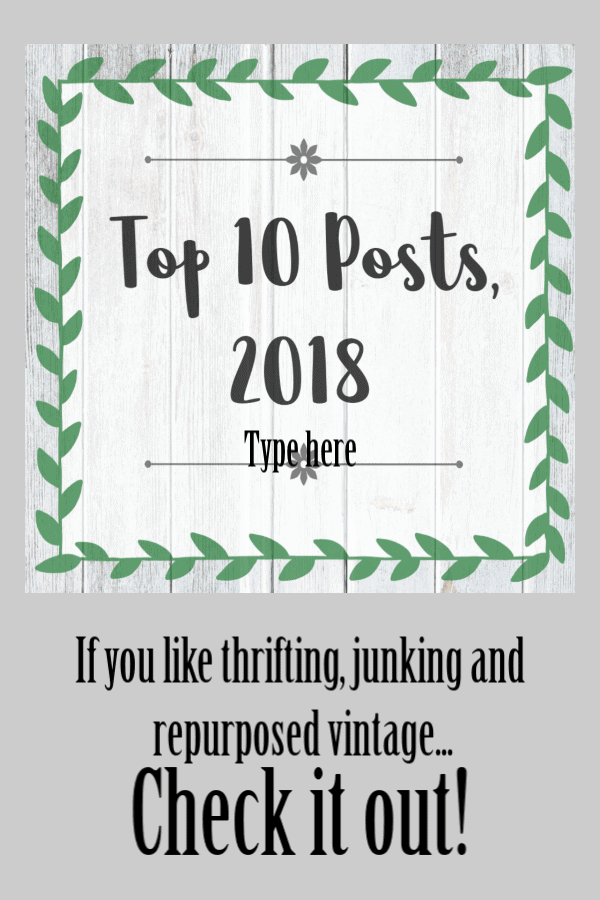 Sharing at these lovely parties: