Leafy DIY Fabric Scrap Wreath for Fall
What Can you make out of old wool blankets? This super easy DIY fabric scrap wreath is a great way to upcycle vintage blankets and use up fabric scraps.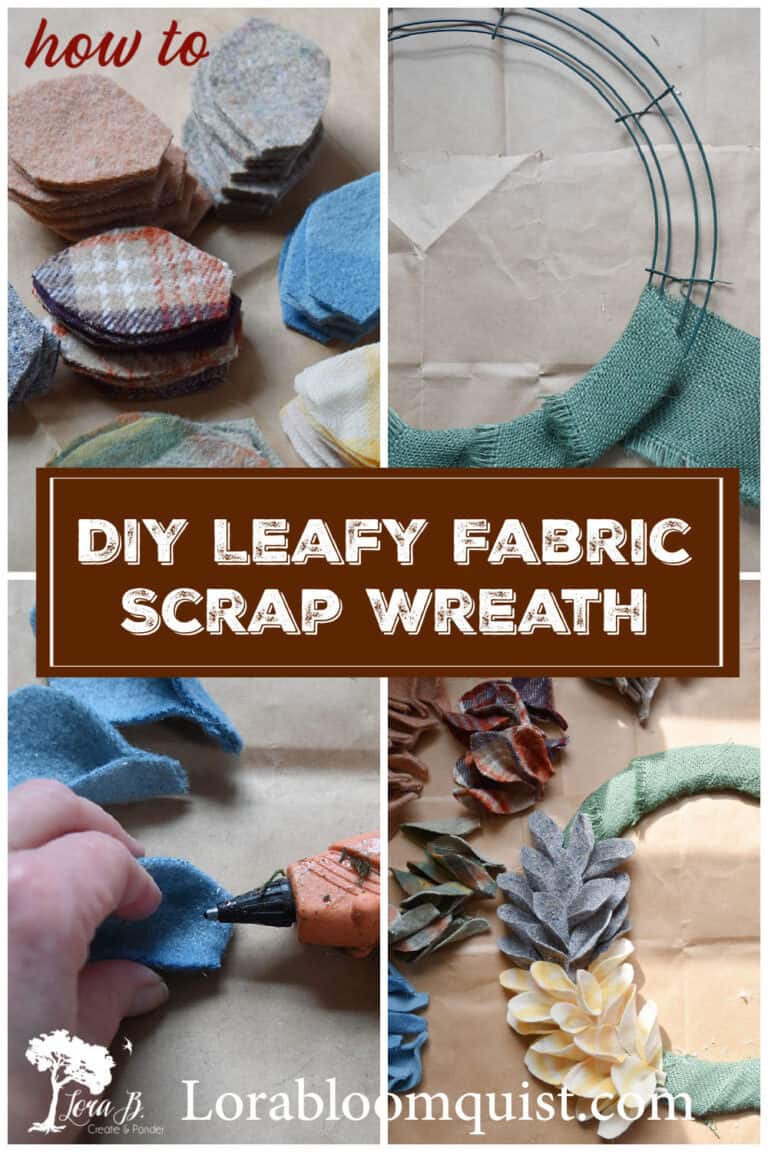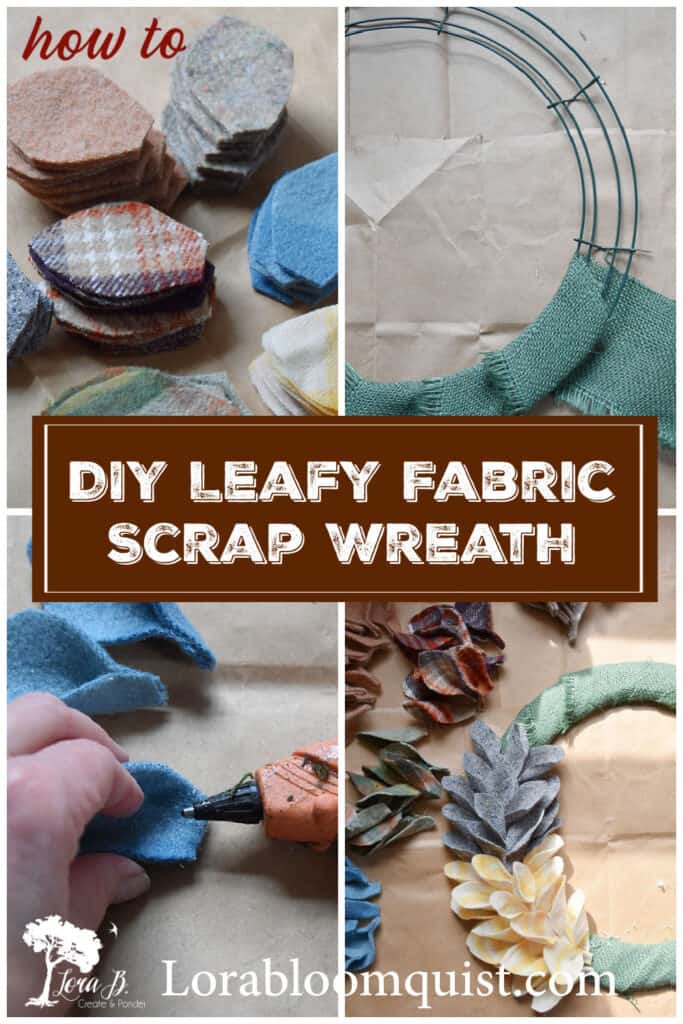 Making something beautiful out of basically nothing is one of my favorite things to do! This upcycled wreath does exactly that, using vintage blankets and fabric scraps. Inexpensive, easy and beautiful? Can't beat that for a great DIY! You're going to want to make one of these for every season. Here's how to make a Leafy DIY Fabric Scrap Wreath for Fall.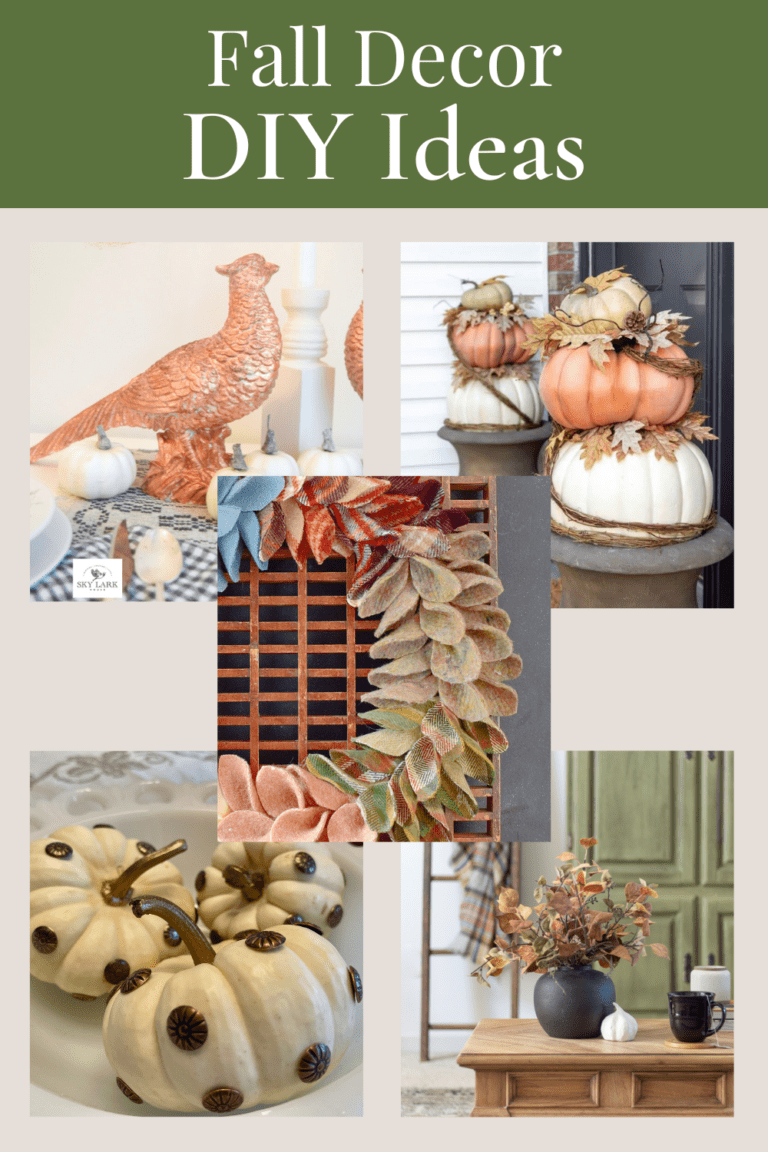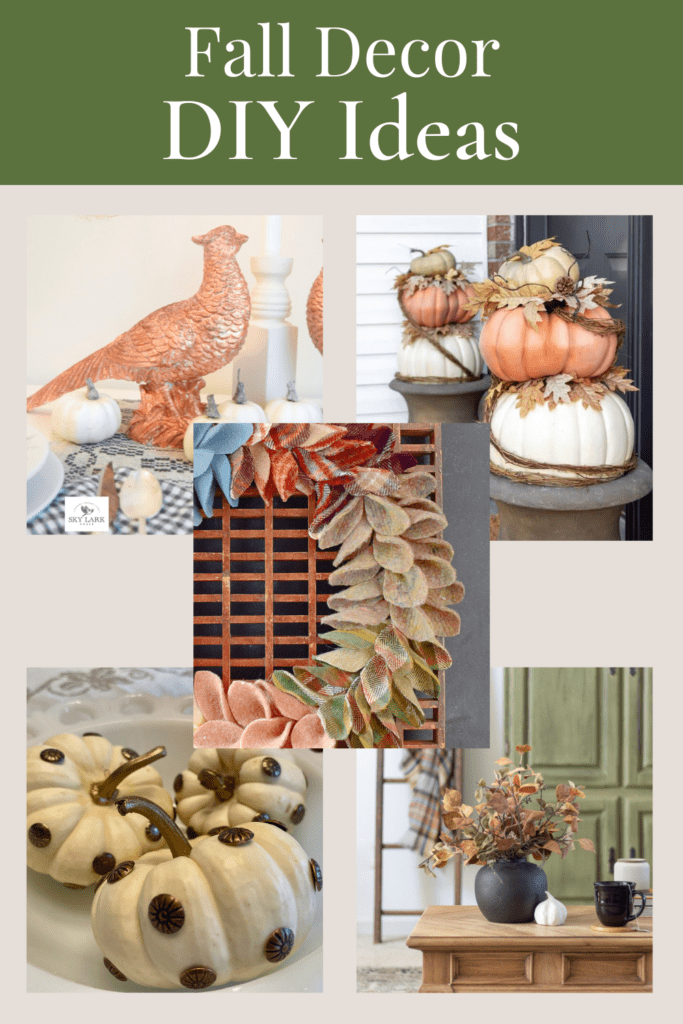 Today I'm joining a few creative friends to send Fall DIY project ideas your way. Thanks to Aliya from Open Doors Open Hearts for hosting us! If you're visiting from The Antiqued Journey, weren't Rachel's polka dot pumpkins so cute? Fun fact: Rachel and I both live in the Mpls, MN area and have actually met in real life! Make sure to give both of these ladies a visit:) I'll have the rest of the inspiration at the end.
Leafy DIY Fabric Scrap Wreath for Fall
For your convenience, this post contains affiliate links. If you make a purchase, I may receive a commission. There is no additional cost to you. My full privacy policy is here.
This wreath idea came out of seeing a beautiful idea from KariAnne Wood from Thistlewood Farms. KariAnne is super creative and is an expert at making beautiful from the humble. Her Dropcloth Wreath is so cool! But, I'm a color girl and love to make my projects from something old. Trash to treasure is my forte:)
My stack of vintage blanket pieces, leftover from my "Repurposed Wool Blanket Bunting" was calling to me. I wanted to enjoy all these pretty old blankets everyday; I love their colors and patterns. I decided to use KariAnne's idea with my old blanket and scrap fabric stash. I couldn't be happier with the result! And I think you're going to want to make one (at least) of these for yourself.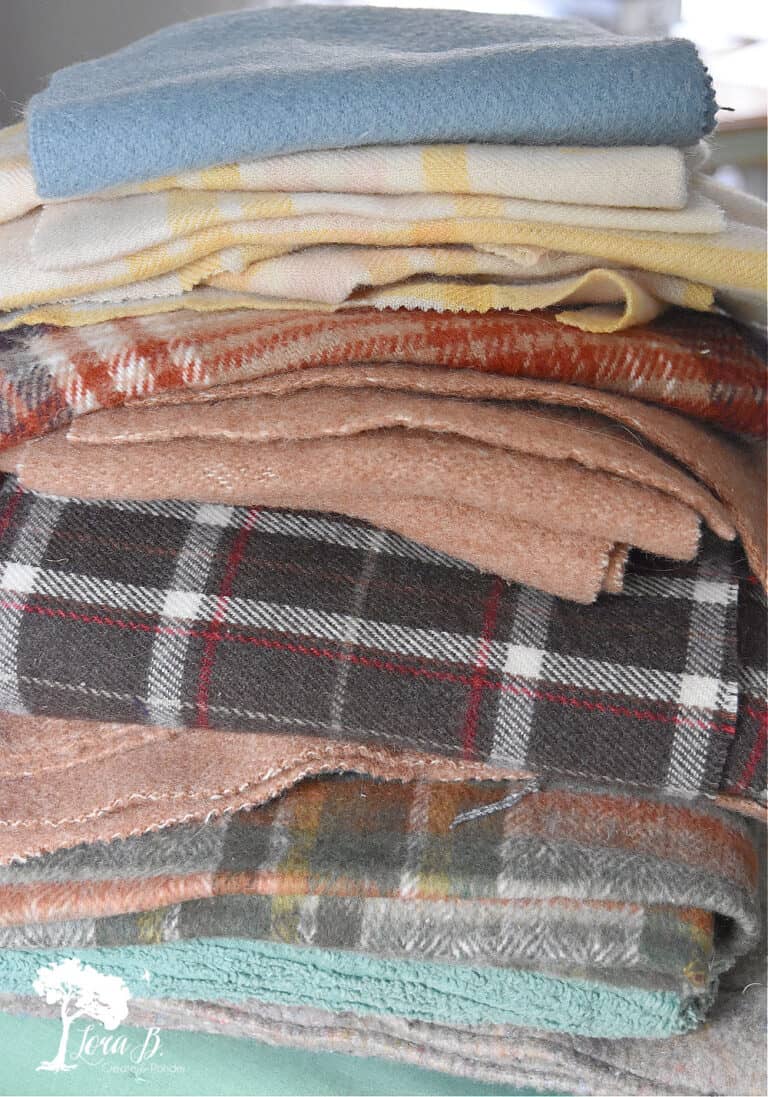 Disclosure: no perfect vintage blankets were harmed in this project. These are stained, holey versions that were picked up for basically free😉
How to Make a Leafy DIY Fabric Scrap Wreath
Materials & tools Needed:
Old blankets and fabric scraps
Cardstock leaf shape (make yourself)
Fabric scissors (these are my favorite:)
Lengths of fabric scrap/burlap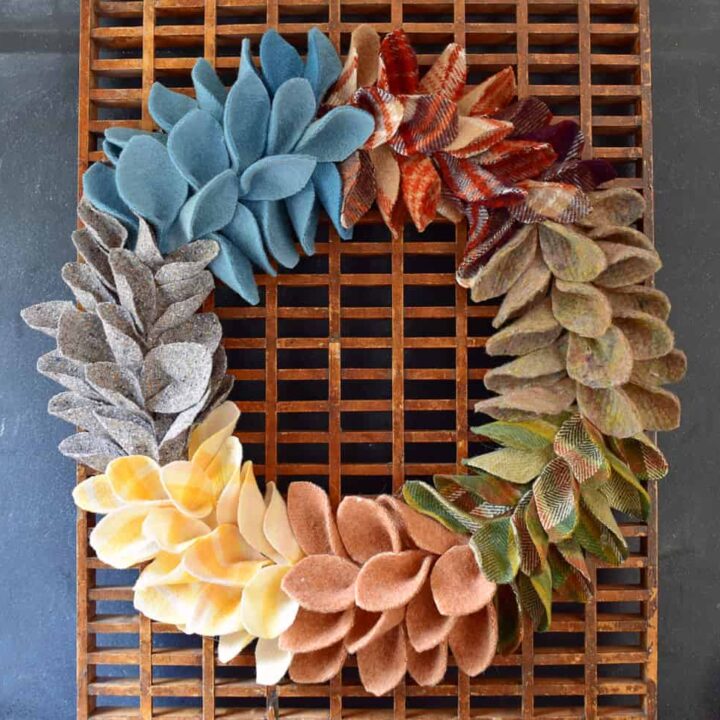 Leafy Fabric Scrap Wreath
Craft a simple leafy wreath from scrap fabrics and thrifted blankets. Beautiful for any season, depending on the fabrics you choose
Materials
wire wreath form (I used a 12")
scrap fabrics
leaf template
burlap
twine
Tools
fabric scissors
hot melt glue gun and glue
Instructions
Gather your materials and tools.
First, wrap lengths of burlap or scrap fabric around wreath form to cover. Hot glue at the beginning and at end.
This is just to cover the wreath form and so it looks nice from the back.
Cut a simple leaf template from cardboard or cardstock. Mine was 3 1/2" long and had a wider space at the bottom and a pointy part at the other end.
My leaf was 2 1/2" wide.
Cut out a bunch of leaf shapes in different scrap fabrics. Old blankets, vintage scarves and thicker fabric scraps work nicely.
Hot glue the end of each leaf and squeeze closed. Hold till dry. It will resemble more of a petal now.
Start hot glueing your leaves onto the wreath form, all going the same direction. Placement idea: I glued one on either side facing in first. Then I glued one in the middle facing the center of the wreath. If there were bare spots, I added random ones; I didn't want it to look too "perfect".
Glue 5-7" of each leaf's color/pattern. This is a 12" leaf form, to give you an idea.
Tie a twine knot on the back to hang anywhere.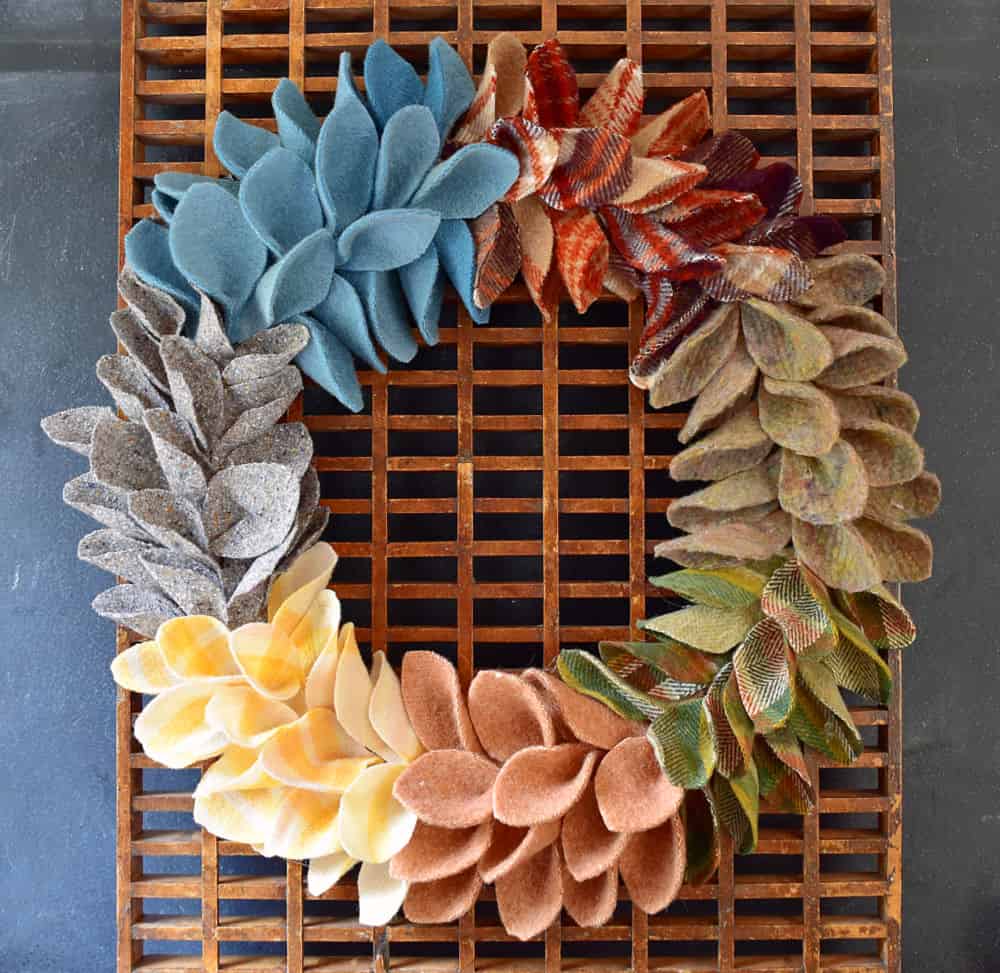 I'm so excited with how this wreath turned out! FYI, most of these fabrics are from vintage blankets. The gray fabric is leftover from my "Sunflower Button Pillow How To", and the green plaid is leftover yardage from another craft project. The thicker fabrics fill out the wreath better.
For more of my vintage repurposed projects:
Upcycled Vintage Quilt Witch Hat DIY
16 Best Vintage Repurposing Junk Projects to Make Now
For more creative, Fall DIY project ideas, I hope you'll visit, Aliya, from Open Doors Open Hearts next; her clay pumpkins are so cool!
Thanks for reading Leafy DIY Fabric Scrap Wreath for Fall. If you enjoyed your visit, Become an Insider to keep the ideas flowing! (find out how HERE).
pin, share, and enjoy the rest of the inspiration!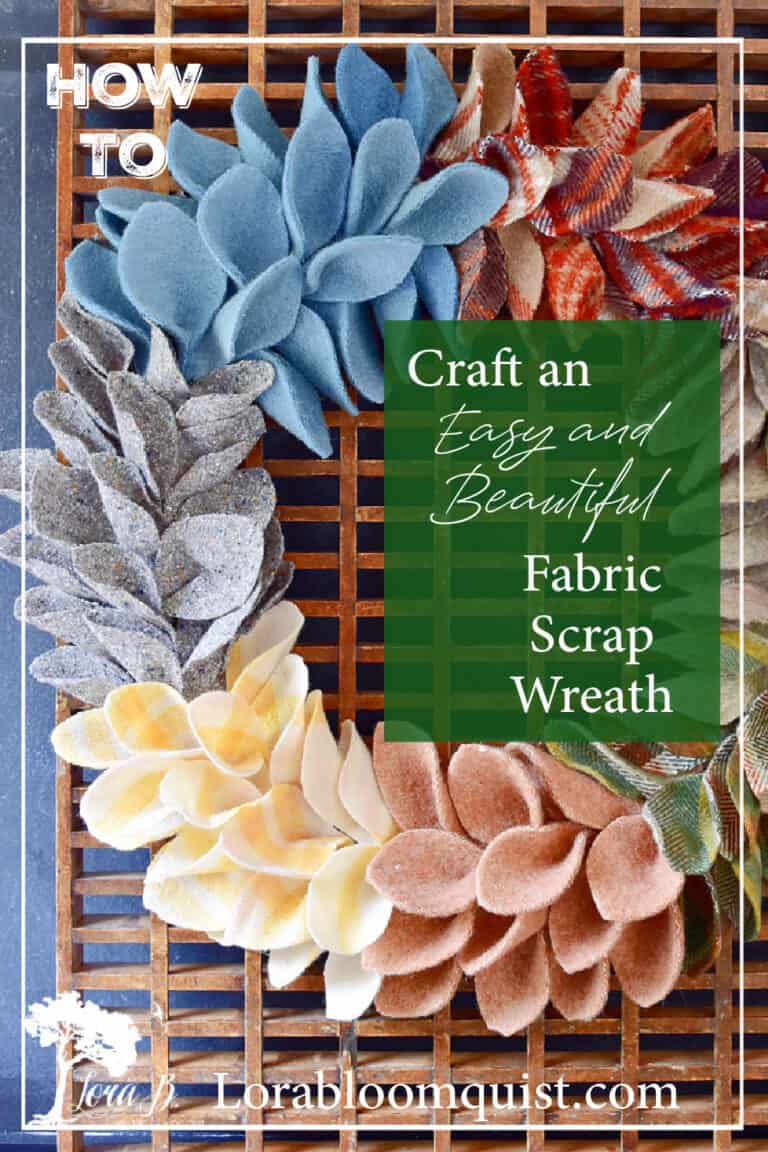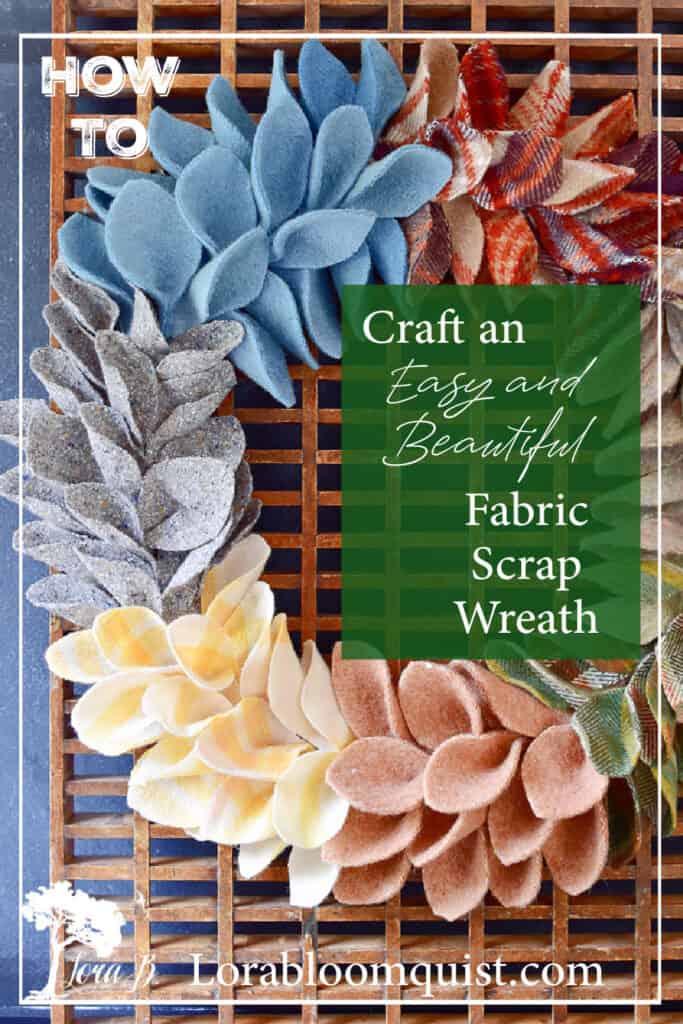 5 Fall DIY Projects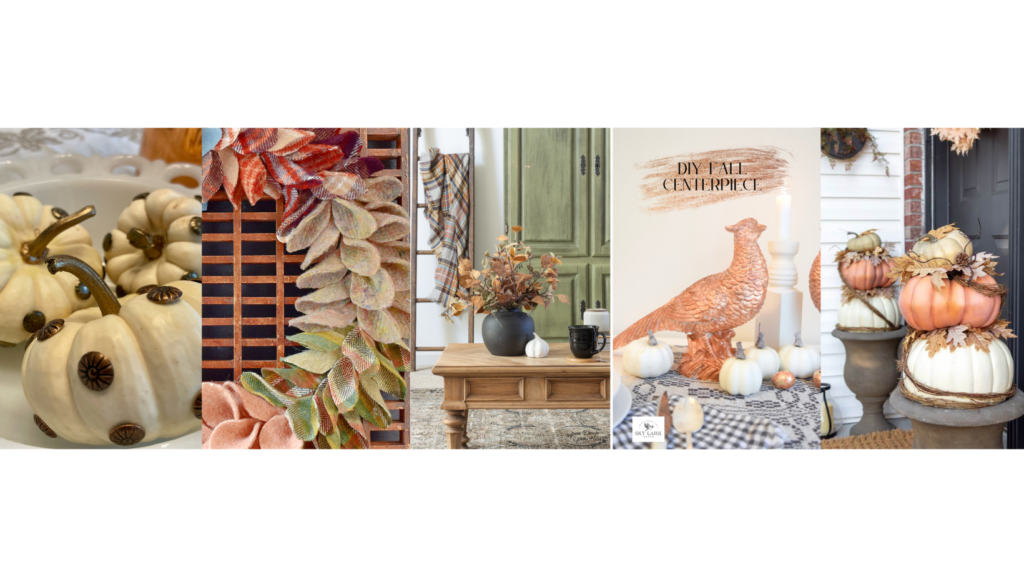 The Antiqued Journey | Lora Bloomquist Create and Ponder | Open Doors Open Hearts
Sky Lark House | Midwest Life and Style


Sharing at these lovely parties: