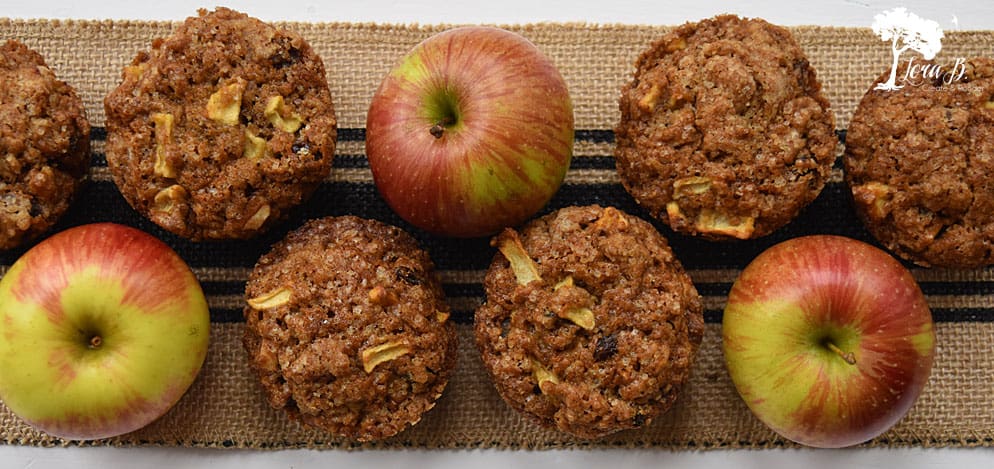 Our local orchard was discounting their end-of-the-year apples, so I stocked up. But now I'm busy preserving them in whatever way I can think of. My family's already enjoyed apple crisp, Carmel apple cake, and apple slices and carmel. The frig is full, but I still have a pretty big amount left in the bag…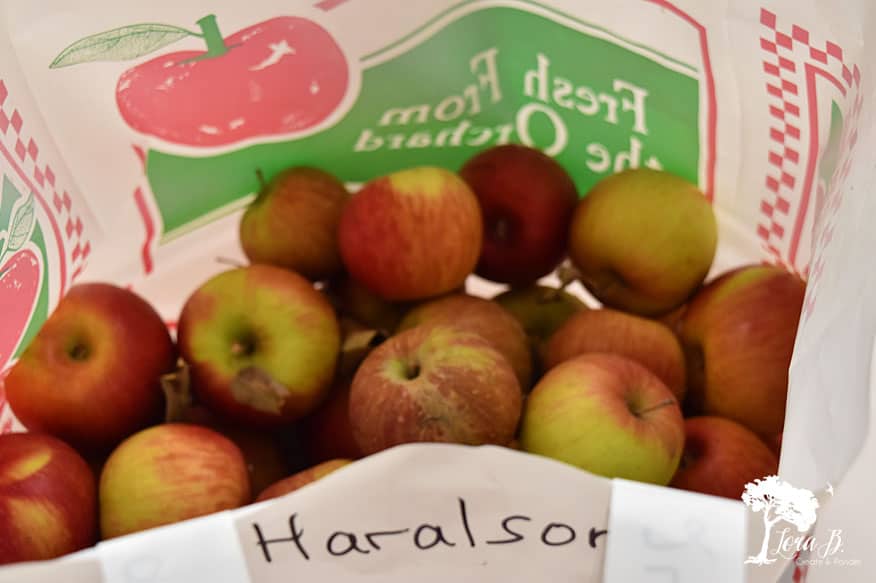 I made a big batch of homemade apple sauce and hot canned it. This process is still new to me, so I am patting myself on the back a little. Seventeen jars of applesauce to enjoy and bake with through the winter!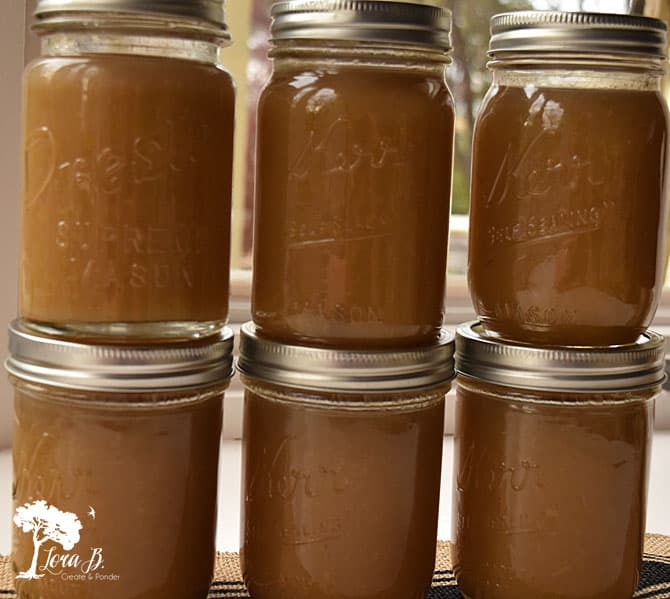 I decided to try a muffin recipe that was on the orchard's  newsletter that they sent home with me. I love muffins for an easy breakfast, and have never tried an apple version. I only used up 4 apples for a double recipe, so think I may make a couple more batches and freeze some, because these are definitely a winner!
Apple Muffins
Ingredients:
1 3/4 cup flour
1 1/4 cup sugar (I may try to delete some of this next time, because they're plenty sweet)
1 tsp baking soda
1 tsp cinnamon
1/2 tsp salt
1/2 tsp ground cloves
1/8 tsp nutmeg
1 large apple, peeled, seeded, and chopped finely
2/3 cup raisens
1/2 cup vegetable oil
2 eggs
1/2 cup finely chopped nuts (pecans or walnuts)
Directions:
Place raisins in hot tap water to soak. Prepare apples and place in large bowl. Add oil and eggs; combine. In a large bowl, combine all the rest of the ingredients. Stir the wet apple mixture into the dry ingredients.Add drained raisins. Mix thoroughly with spoon. Line muffin tins with paper cups or spray with non-stick spray. Fill cups with thick batter 3/4 full; muffins don't raise much. Bake 325 degrees for 30-35 minutes.
The little bit of clove and nutmeg give these rustic muffins a wonderful, harves-y flavor! My mouth loves texture, and the combination  of apple pieces, nuts and raisins was similar to a really good carrot cake. With a side of coffee, it was a perfect breakfast!
If you liked this post and want to make sure you don't miss others, please follow!
Linking up with: