These moist, delicious apple muffins are the perfect Fall treat. Or anytime you want to enjoy the warm spices of harvest.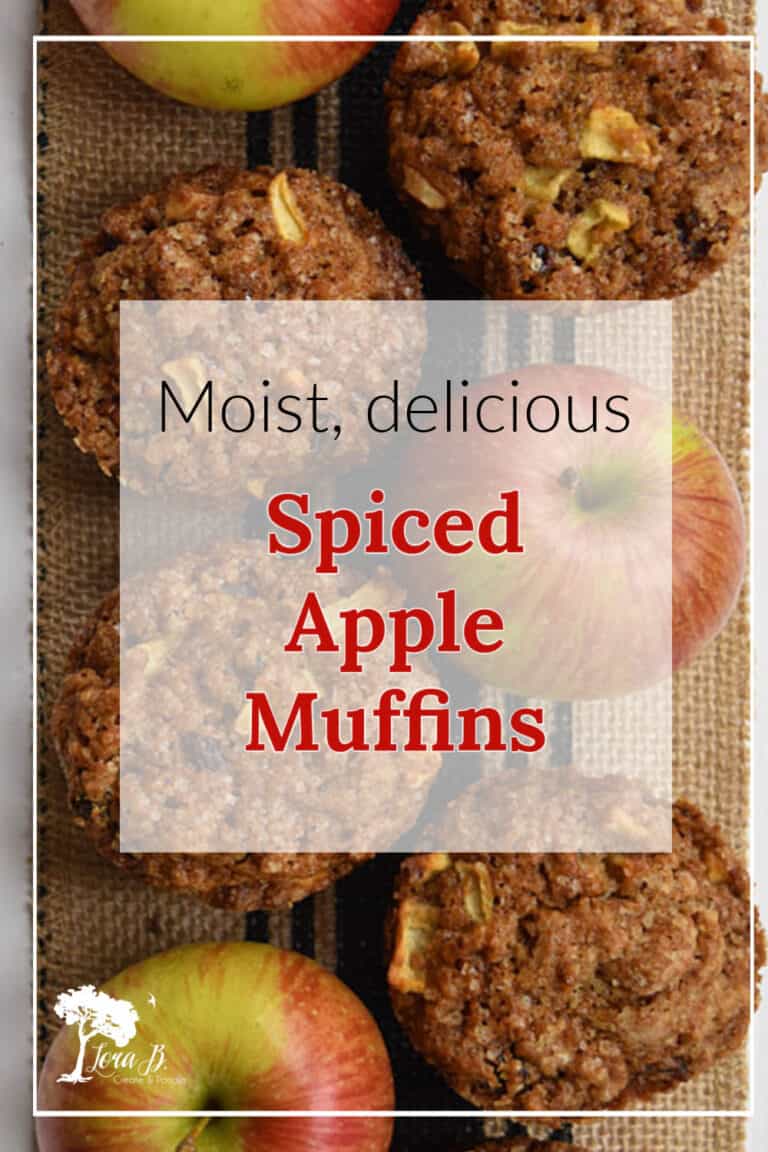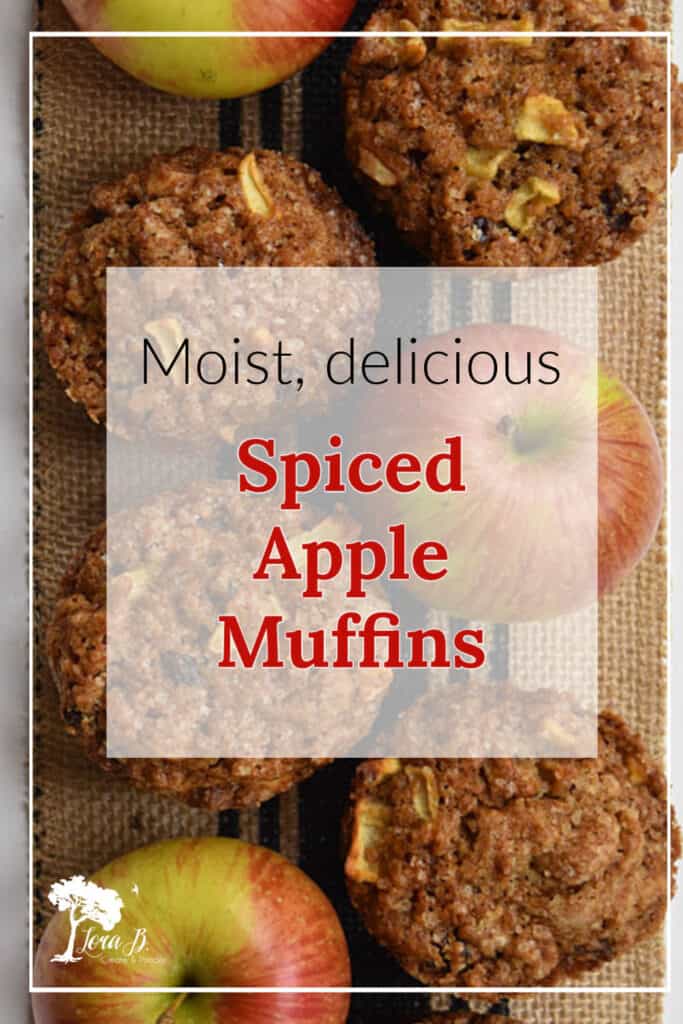 Our local orchard was discounting their end-of-the-year apples, so I stocked up. I'm busy preserving them in whatever way I can think of! My family's already enjoyed apple crisp, Caramel Apple Cake, and apple slices and caramel. The frig is full, but I still have a pretty big amount left in the bag; time to bake some yummy Spiced Apple Muffins.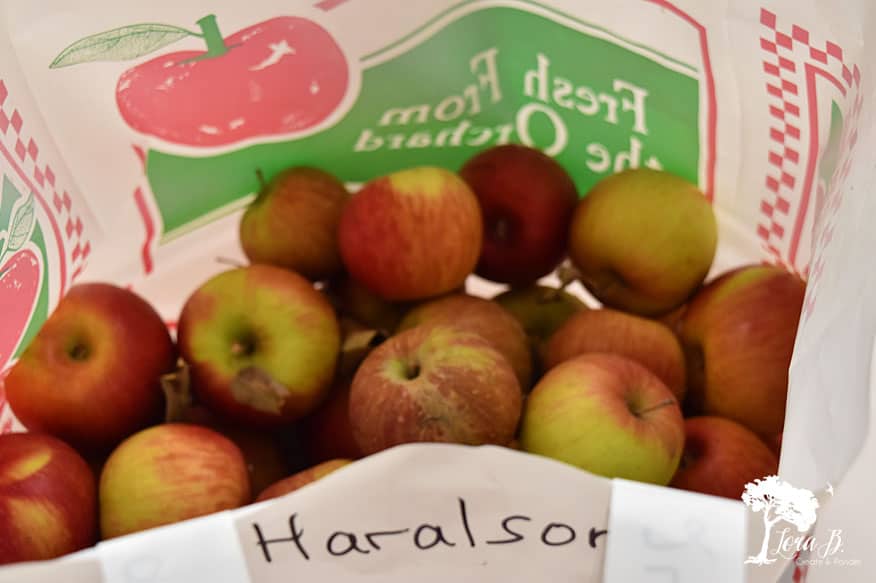 I made a big batch of homemade apple sauce and hot canned it. This process is still new to me, so I am patting myself on the back a little. Seventeen jars of applesauce to enjoy and bake with through the winter!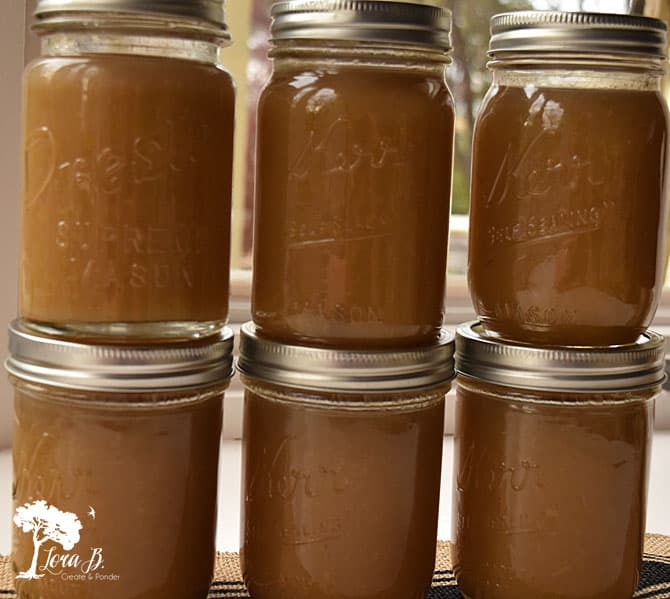 I decided to try a muffin recipe that was on the orchard's  newsletter that they sent home with me. I love muffins for an easy breakfast, and have never tried an apple version. I only used up 4 apples for a double recipe, so think I may make a couple more batches and freeze some, because these are definitely a winner! The Harvest spices make them extry yummy! Enjoy these Spiced Apple Muffins!
Spiced Apple Muffins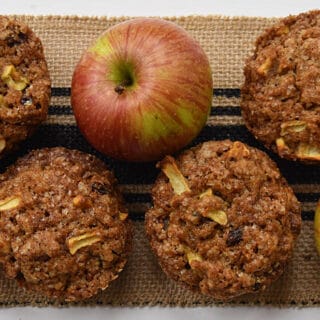 Spiced Apple Muffins
These yummy apple muffins have the perfect combination of Fall spices. Wonderful for breakfast or a treat!
Ingredients
1 3/4 cup flour
1 1/4 cup sugar (I may try to delete some of this next time, because they're plenty sweet)
1 tsp baking soda
1 tsp cinnamon
1/2 tsp salt
1/2 tsp ground cloves
1/8 tsp nutmeg
1 large apple, peeled, seeded, and chopped finely (or grated)
2/3 cup raisins
1/2 cup vegetable oil
2 eggs
1/2 cup finely chopped nuts (pecans or walnuts)
Instructions
Place raisins in hot tap water to soak. Prepare apples and place in large bowl. Add oil and eggs; combine. In another bowl, combine all the rest of the ingredients. Stir the wet apple mixture into the dry ingredients. Add drained raisins. Mix thoroughly with spoon. Line muffin tins with paper cups or spray with non-stick spray. Fill cups with thick batter 3/4 full; muffins don't raise much.
Bake 325 degrees for 30-35 minutes.
Notes
I usually make a double batch of these, because they go fast! Perfect with a slice of cheese for a snack.
Nutrition Information:
Yield:

12
Serving Size:

1
Amount Per Serving:
Calories:

310
Total Fat:

13g
Saturated Fat:

1g
Trans Fat:

0g
Unsaturated Fat:

11g
Cholesterol:

31mg
Sodium:

231mg
Carbohydrates:

46g
Fiber:

2g
Sugar:

28g
Protein:

4g
More favorite baked treats:
Pumpkin Chocolate Chip Muffins
The little bit of clove and nutmeg give these rustic muffins a wonderful, harvesty flavor! My mouth loves texture, and the combination  of apple pieces, nuts and raisins is similar to a really good carrot cake. With a side of coffee and a slice of cheese, they can pass for breakfast! Definitely give these Spiced Apple Muffins a try!
Pin and Share!