Repurposed Rolling Pin Decor for Christmas
Repurpose an old rolling pin with vintage trims and game pieces to create a charming DIY Christmas decor accent.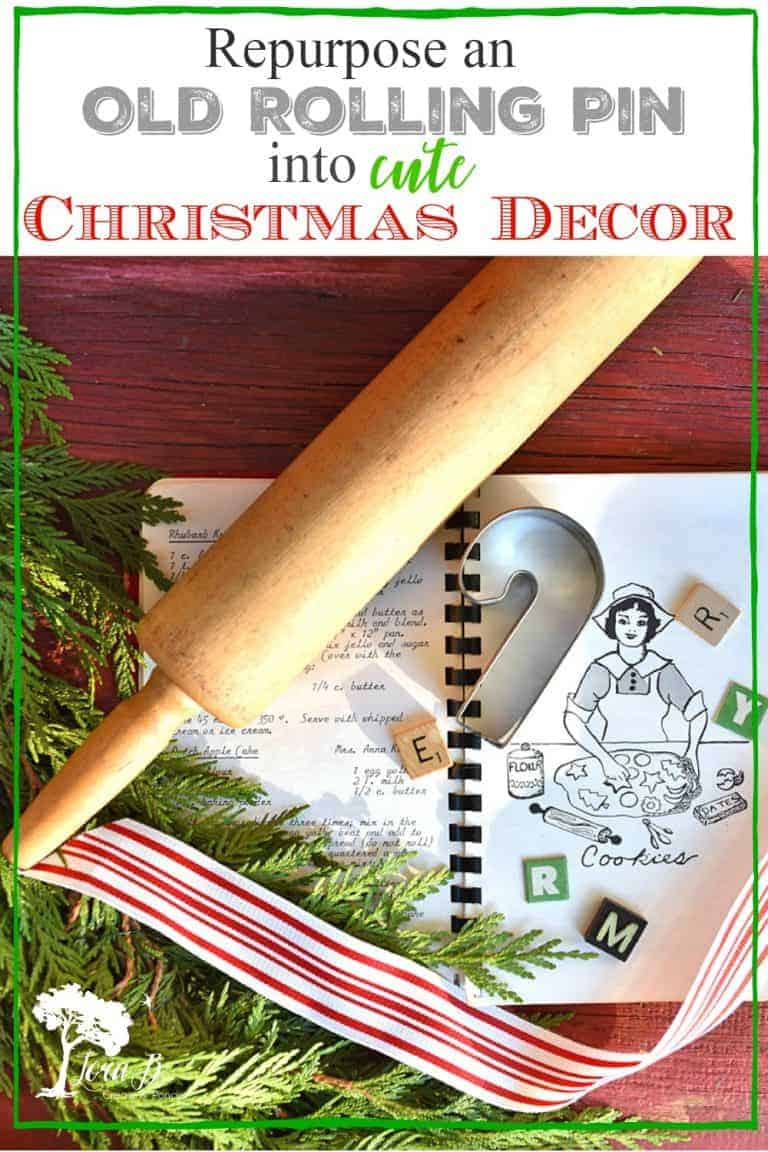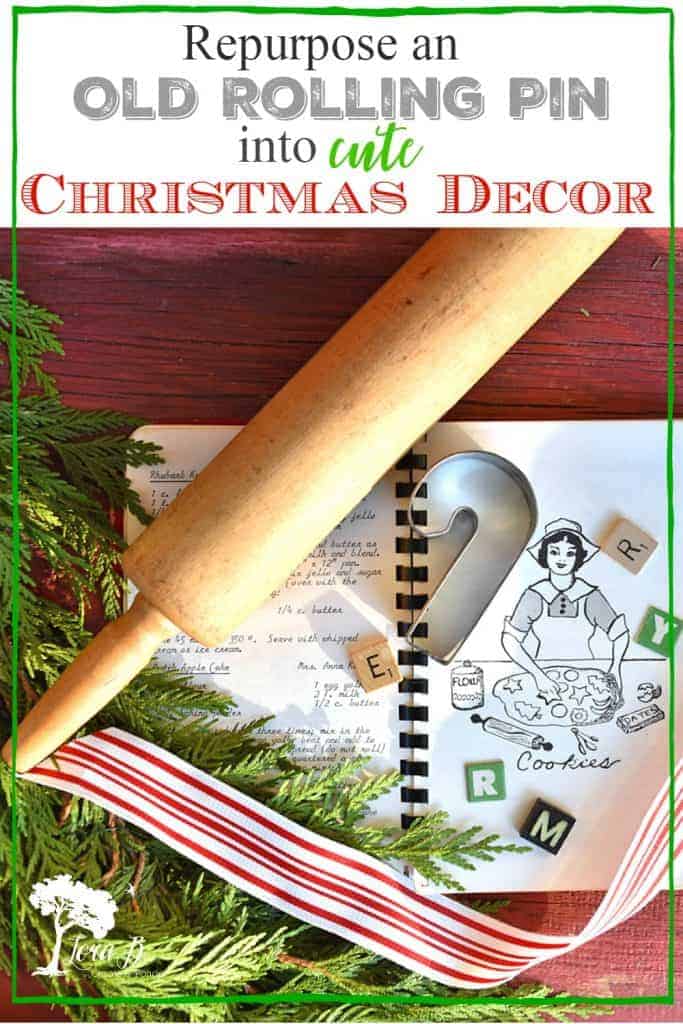 Old rolling pins and bakeware are plentiful when you shop secondhand. And they're usually fairly inexpensive, too. Great reason to put some vintage bits and bobs together and repurpose them into something cute for Christmas! If you're in the mood for something sweet this holiday, you can DIY this Repurposed Rolling Pin Decor for Christmas, to gift or keep yourself!
I'm joining a couple other vintage loving friends today from our Creative Vintage Darlings Facebook Group. If you love vintage-finding it, collecting it and decorating with it, you should join us! We have way too much fun:) You can join HERE.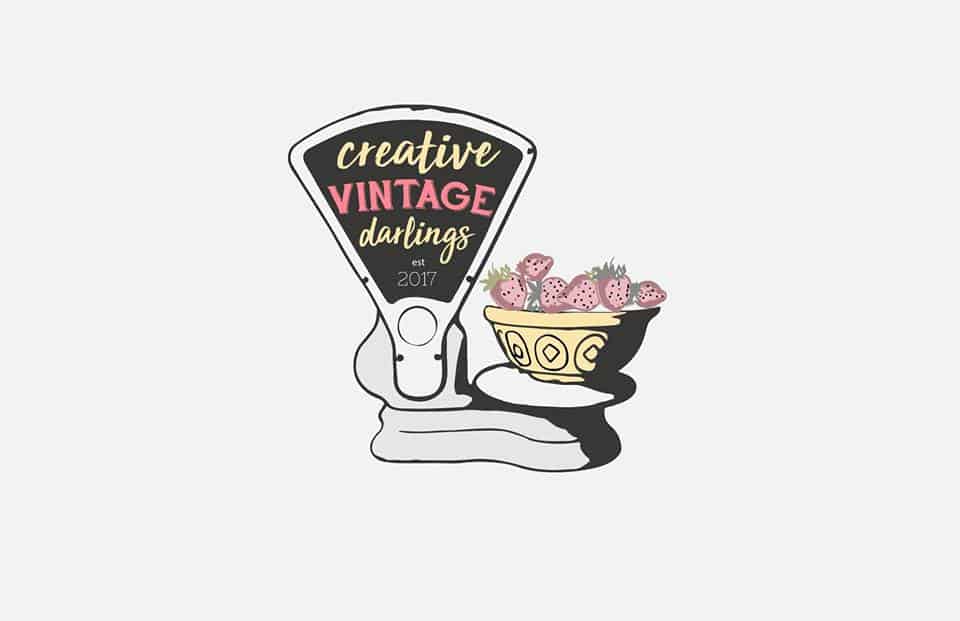 I'll link to my friends' posts at the end!
Repurposed Rolling Pin Decor for Christmas
For your convenience, this post contains affiliate links. If you make a purchase, I may receive a commission. There is no additional cost to you. My full privacy policy is here.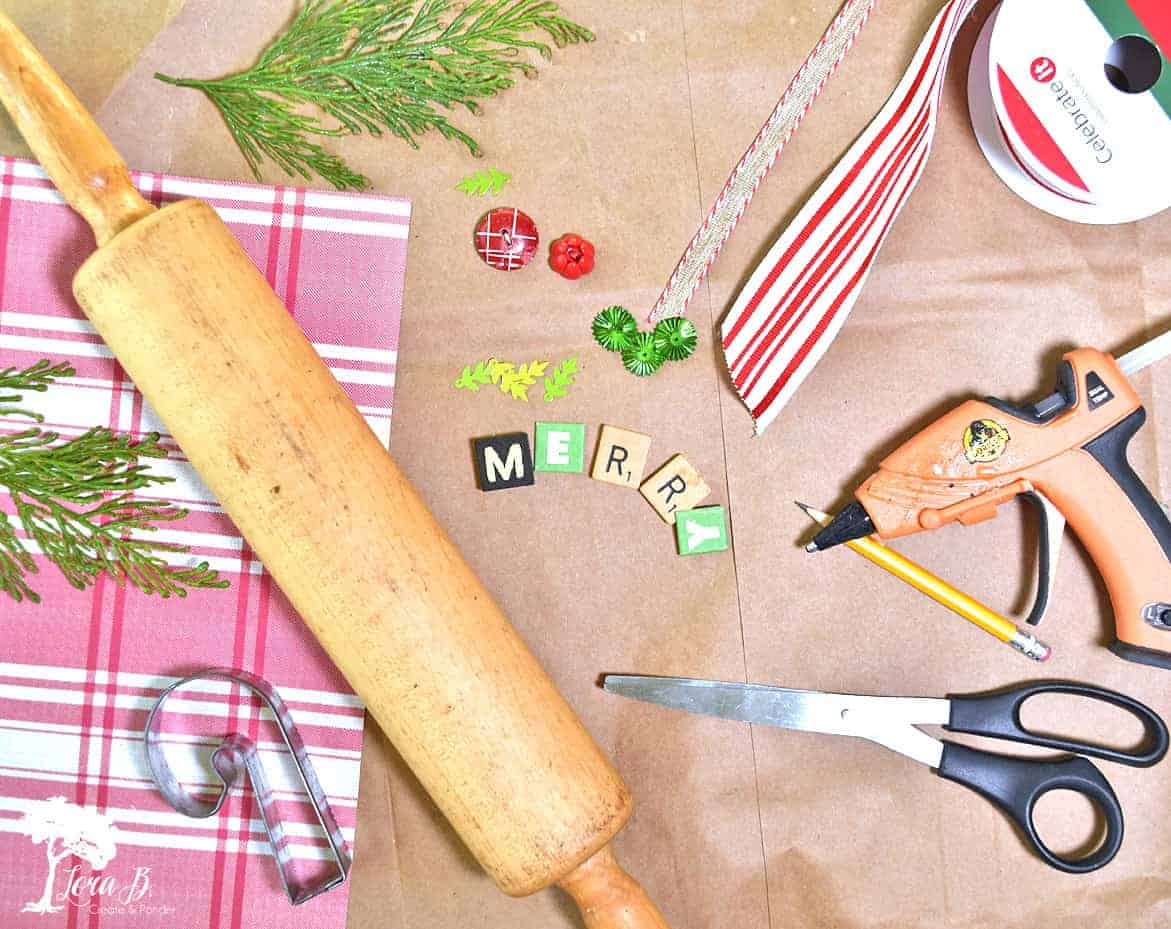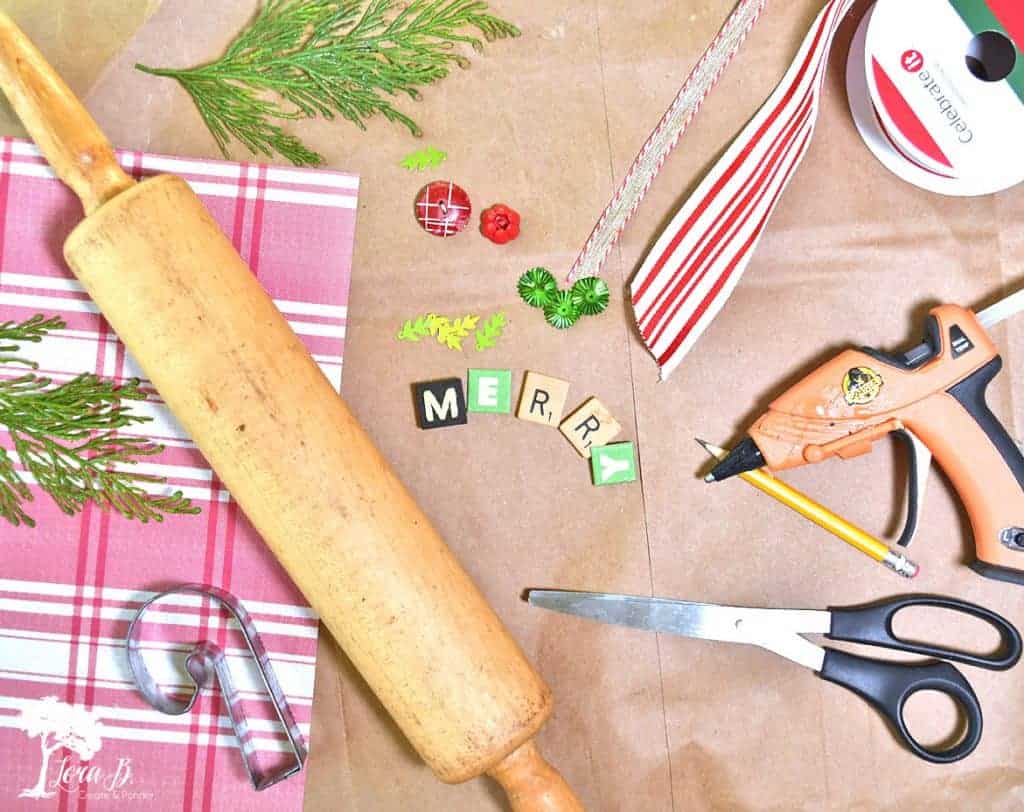 Materials Needed:
faux evergreen snips
red and white patterned paper (I got THIS collection and am loving it! Great for making origami flowers, too)
scissors
First, Make a Hanger for your DIY Rolling Pin Repurpose
Tie a thinner ribbon around one of the handles and knot. Knot at the top, too, to create a hanger to display your new Christmas decor.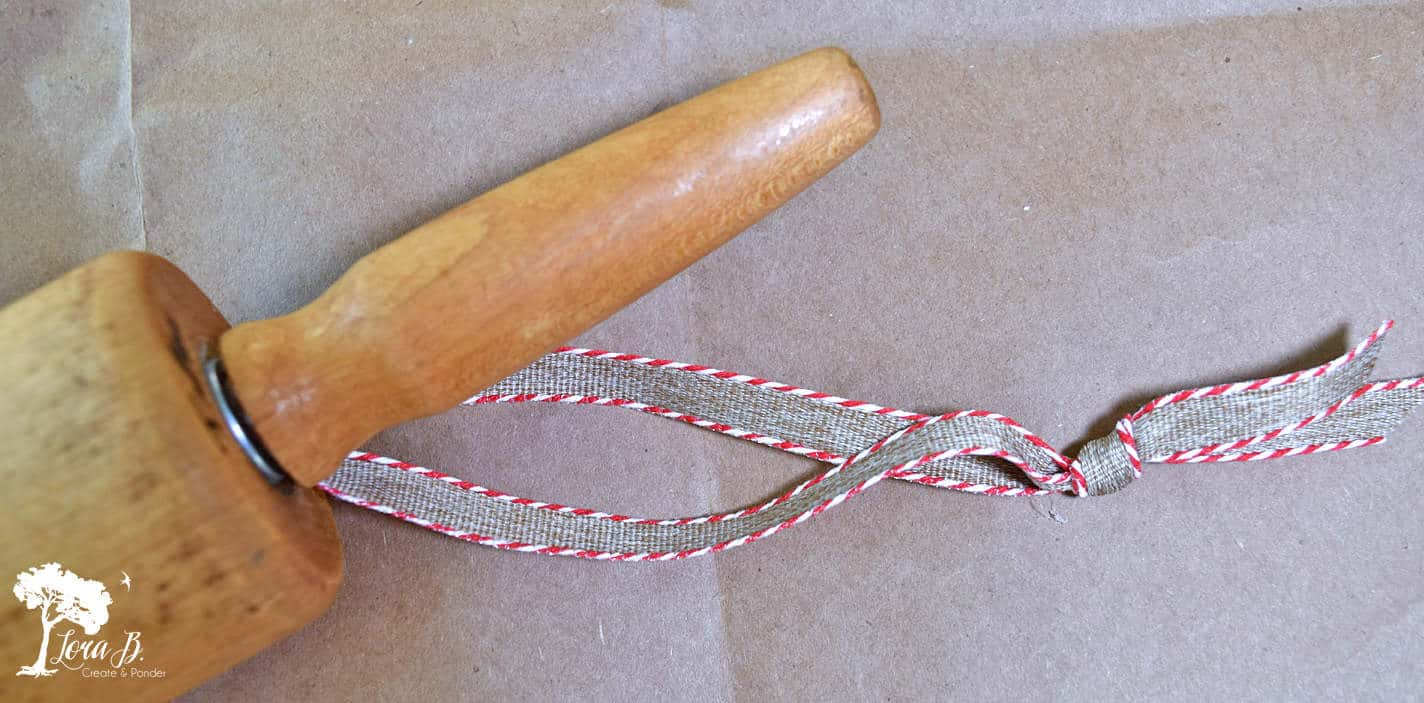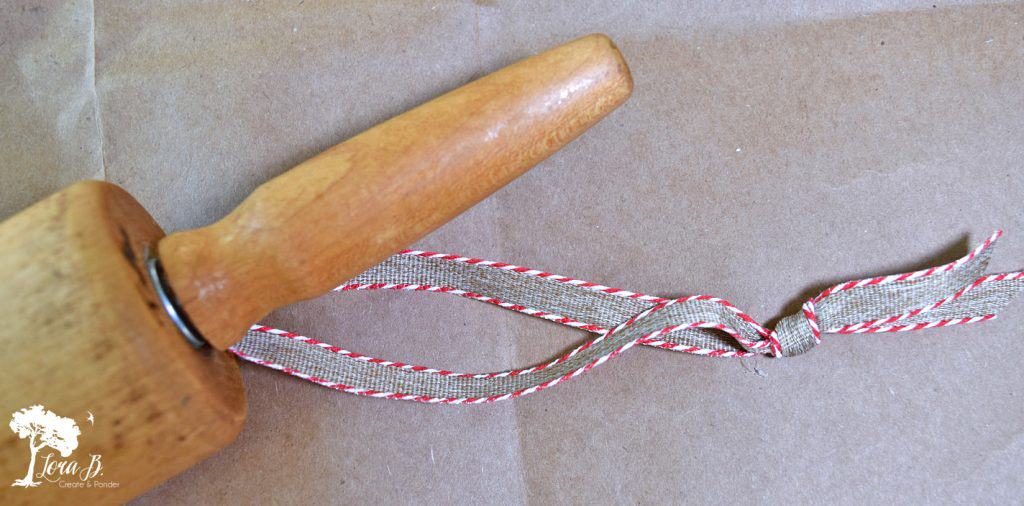 Next, Place Cute Paper in Cookie Cutter
Your cookie cutter will show off better if you place some cute paper inside. I went with a candy cane theme on this whole project, so I chose a cute red and white plaid paper. I tried several ways of getting the paper to stay inside the cookie cutter and ended up just using scotch tape. If anyone else has a better idea, please let me know!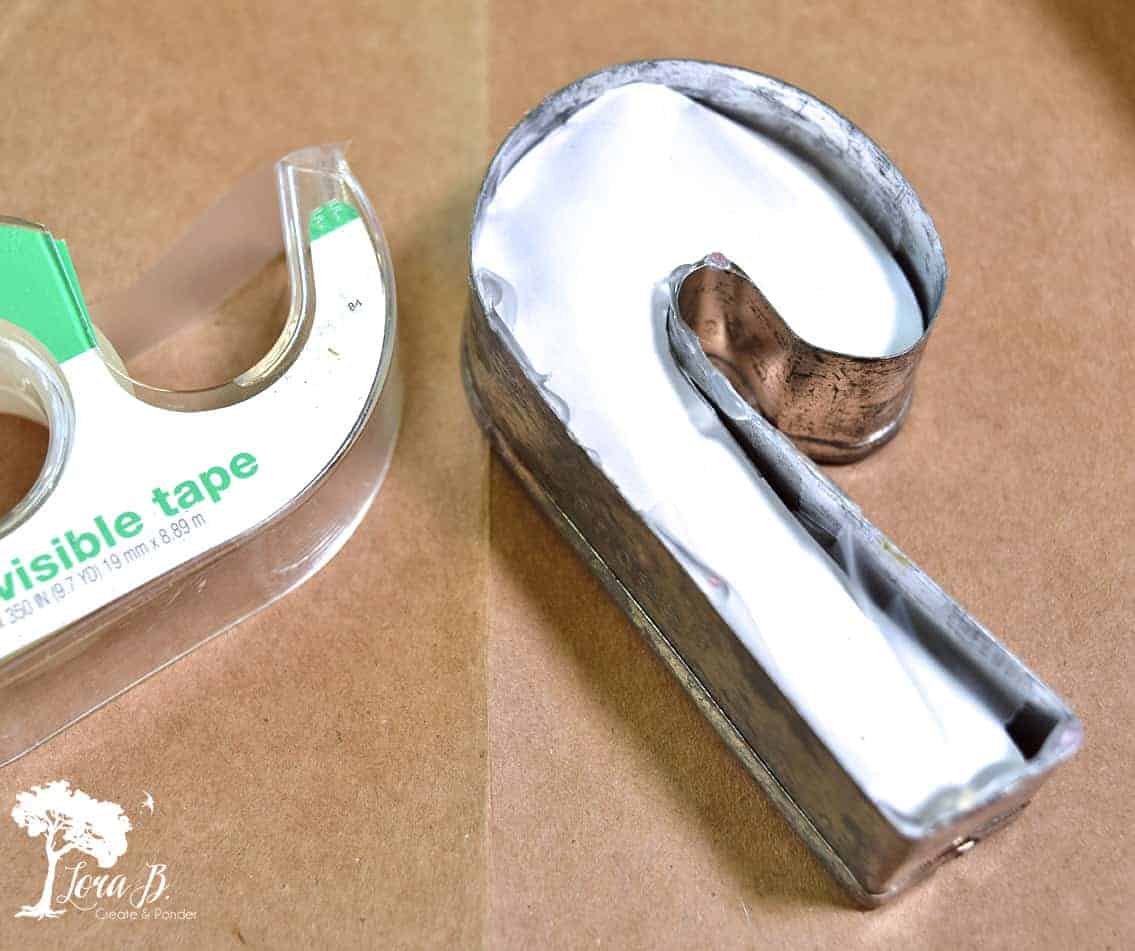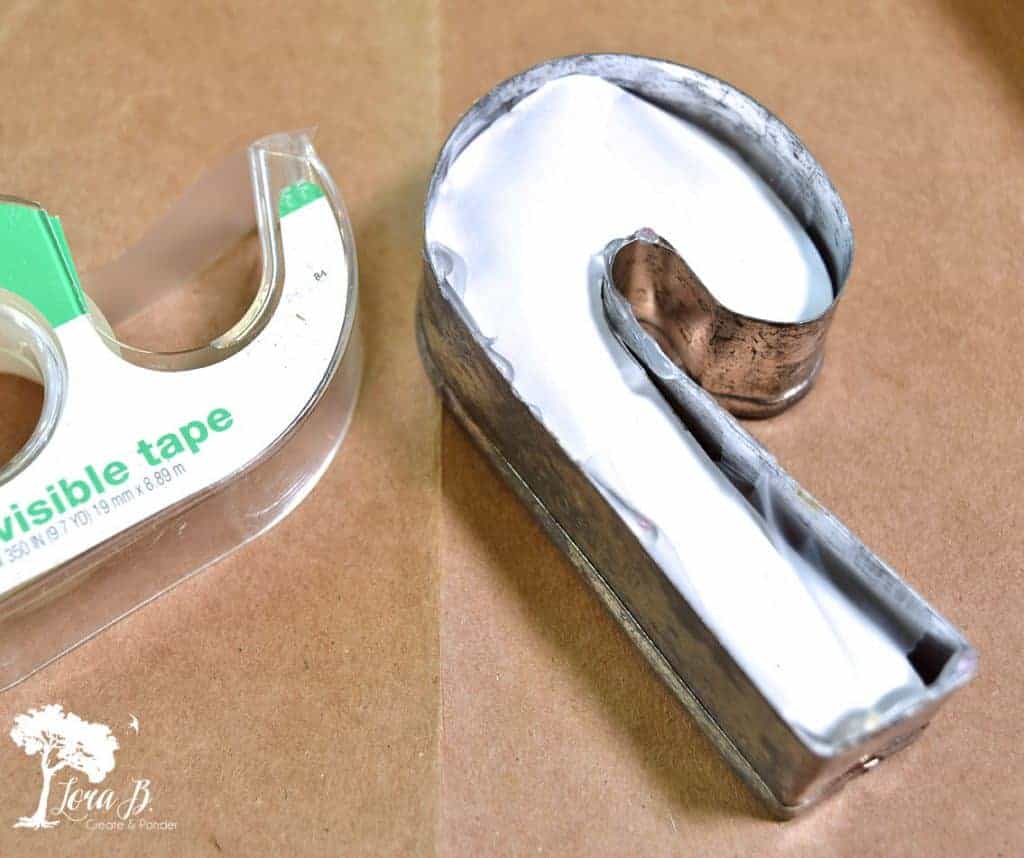 Start Gluing the Larger Items First
To keep everything in scale, hot glue the larger items on first. I started with the cookie cutter and then glued some snips of faux greenery at the top. You could also use bindwire (love this stuff; get it HERE) to attach the foliage; hot glue can be unreliable. If mine falls off, I'll be wiring it next;)
Then tie knots of ribbon on the handles. I like to cut the ends at an angle.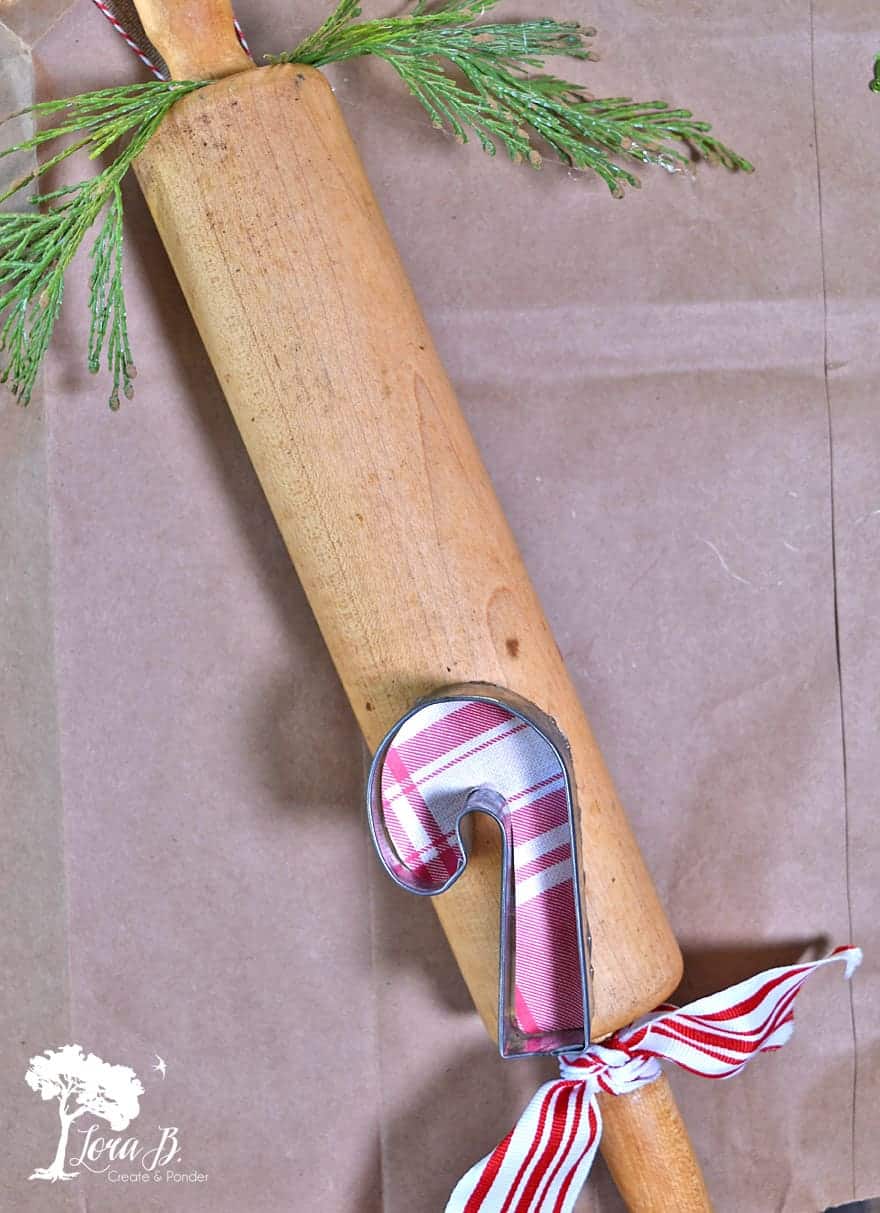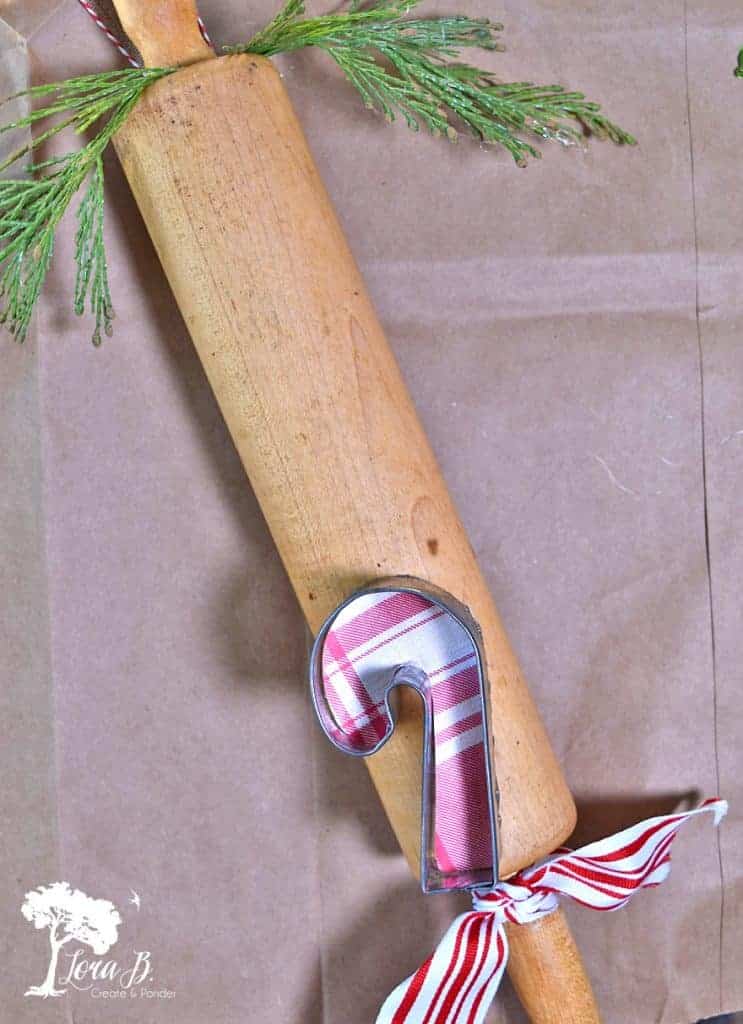 Lastly, Glue on Old Game Board Letters and Craft Trims
Whenever I'm at an estate sale, church sale or secondhand shopping anywhere, I scoop up old crafting supplies. I also buy any old games that have interesting letters or pieces. All these bits and bobs come in handy when crafting vintage! You can also find them readily available on Etsy. Very handy to have a good stash!
Glue on your word/words of choice and any other embellishments.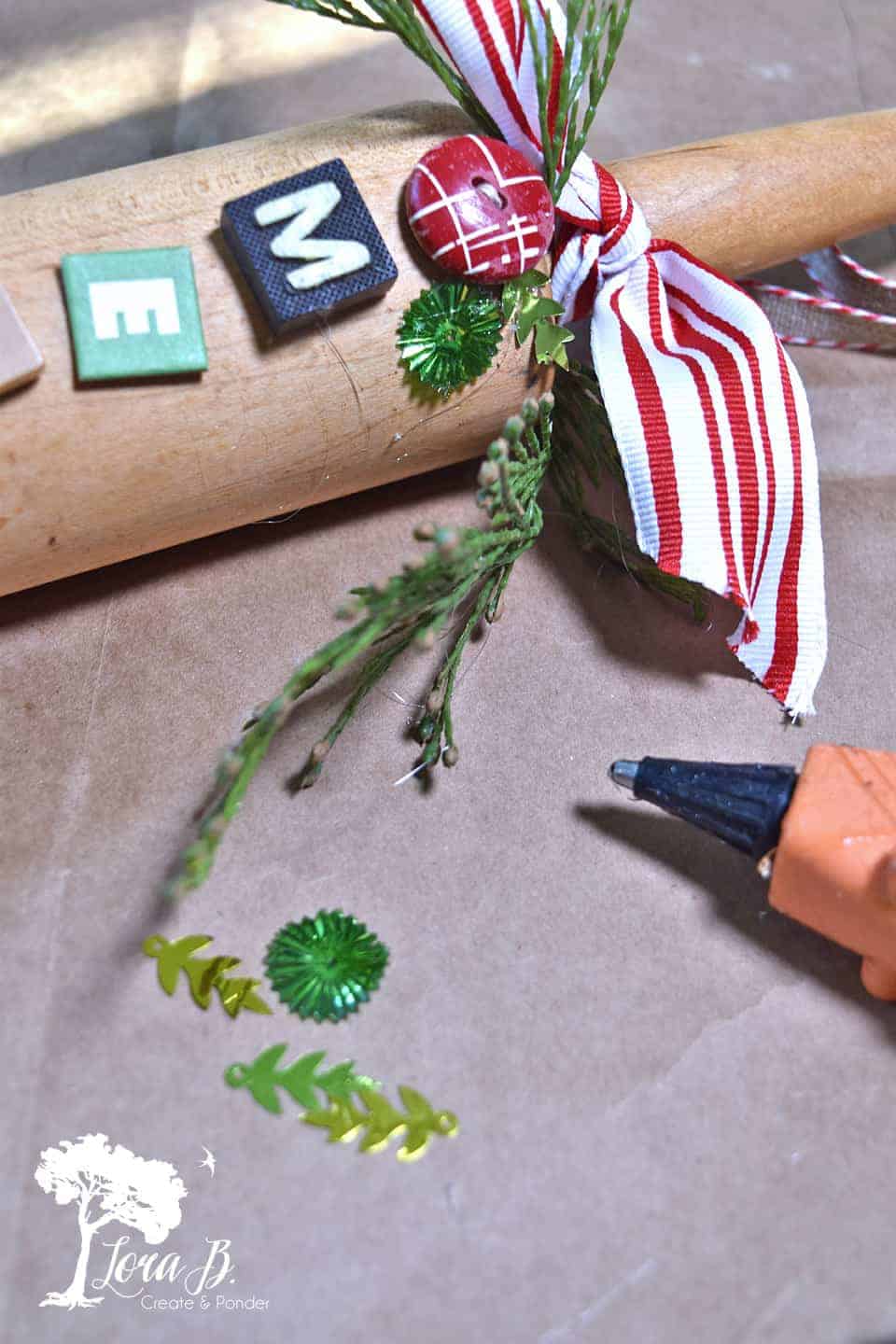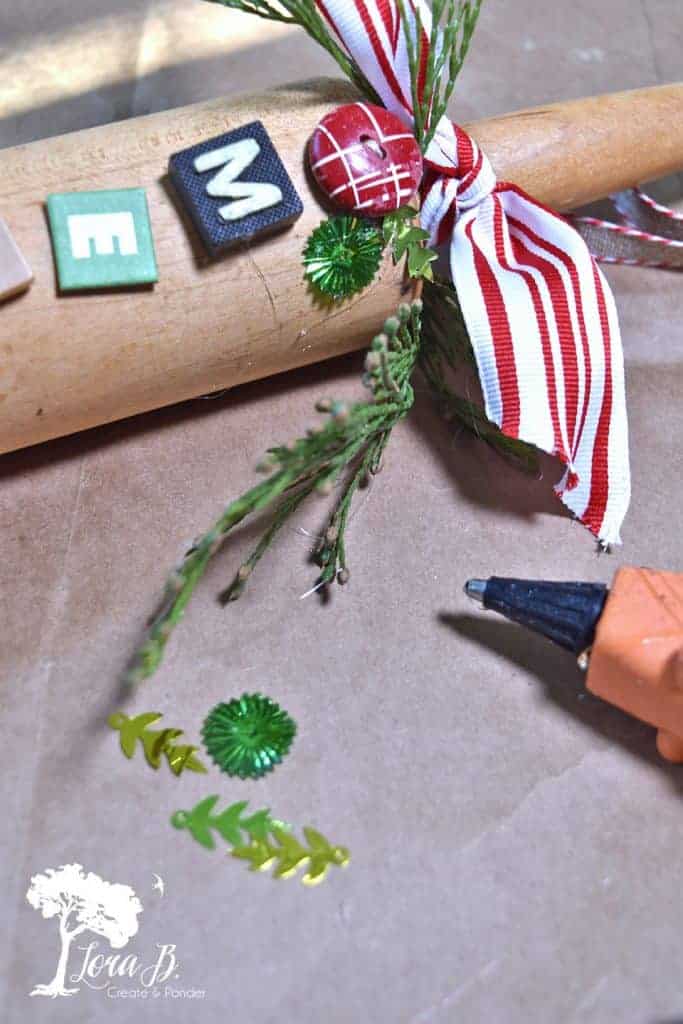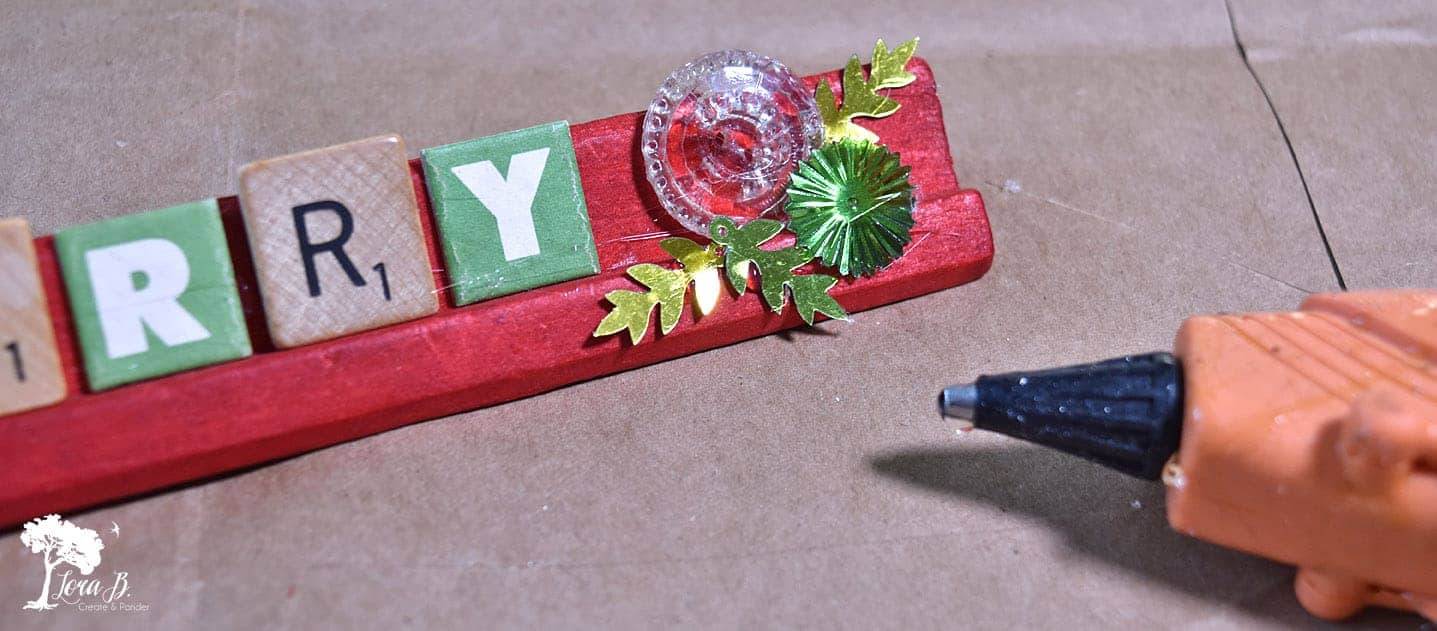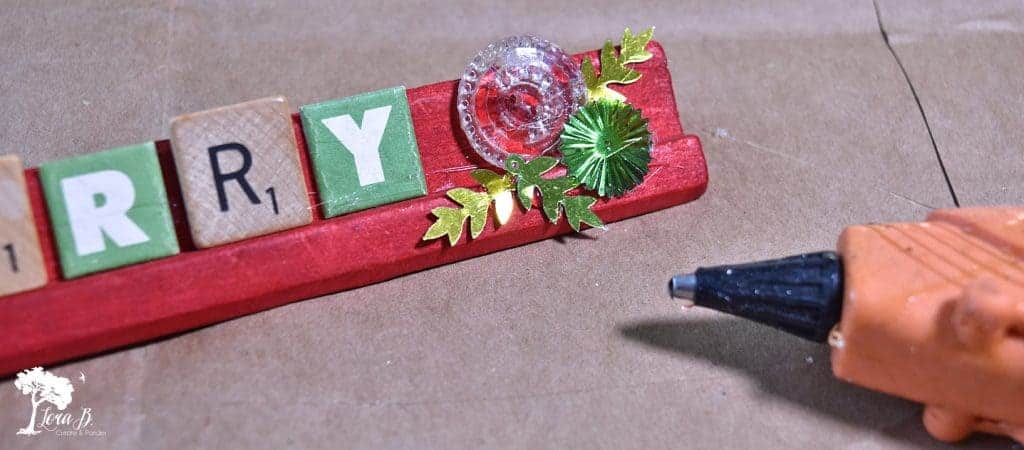 While I was at it, I decided to give a red-painted scrabble board the same treatment. I enjoy having one of these cuties on my kitchen window ledge for the season;)
You can get carried away when you've got a hot glue gun in your hand and vintage notions available!
Crafter's tip: Get rid of all those pesky hot glue strings with your hair drier!
Decorate with your Repurposed Rolling Pin Decor for Christmas…(or give as a gift)
Ready for the cute reveal? It looks pretty good hanging on our "new" pantry door in our "A Christmas Kitchen with Vintage Nostalgia" decor.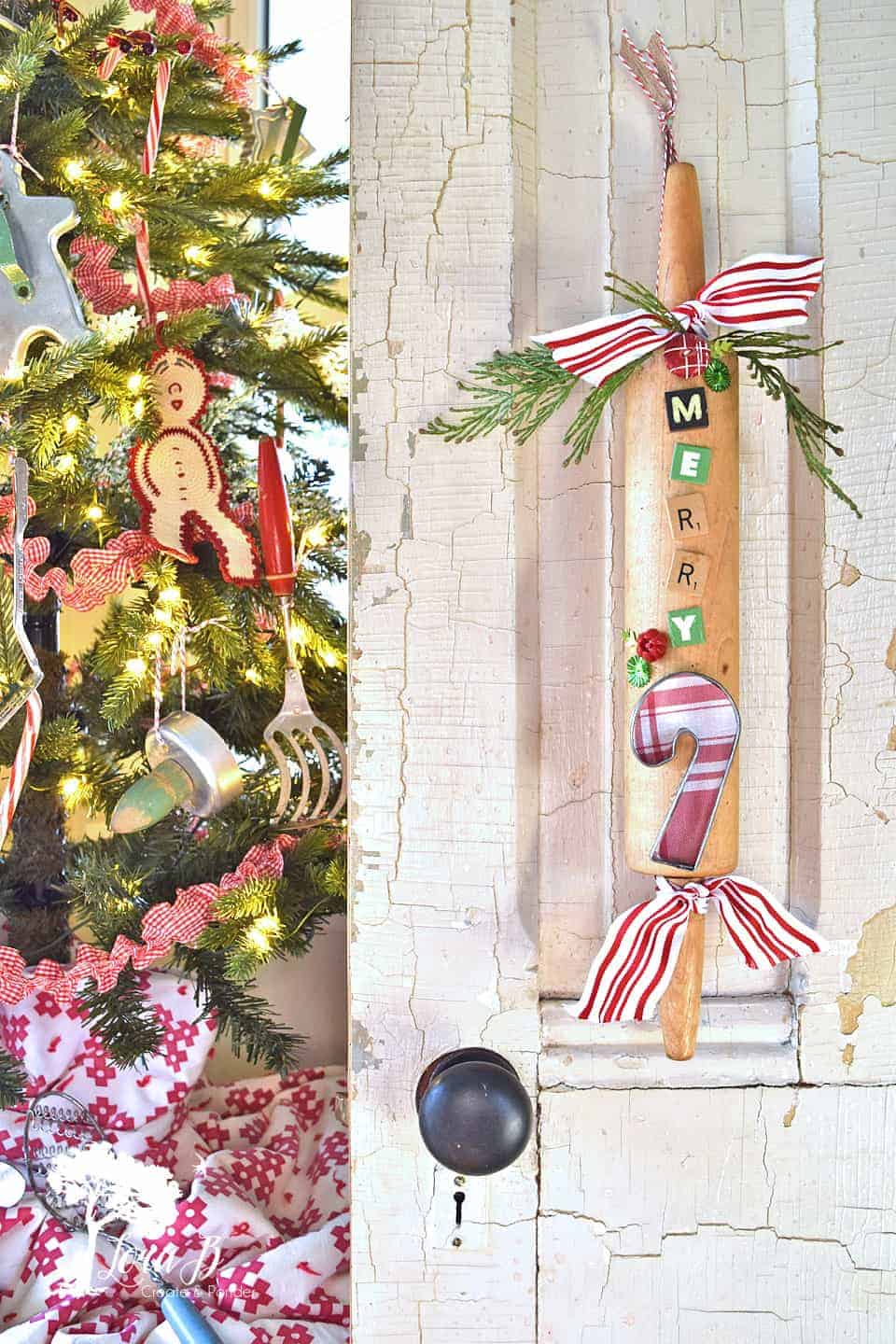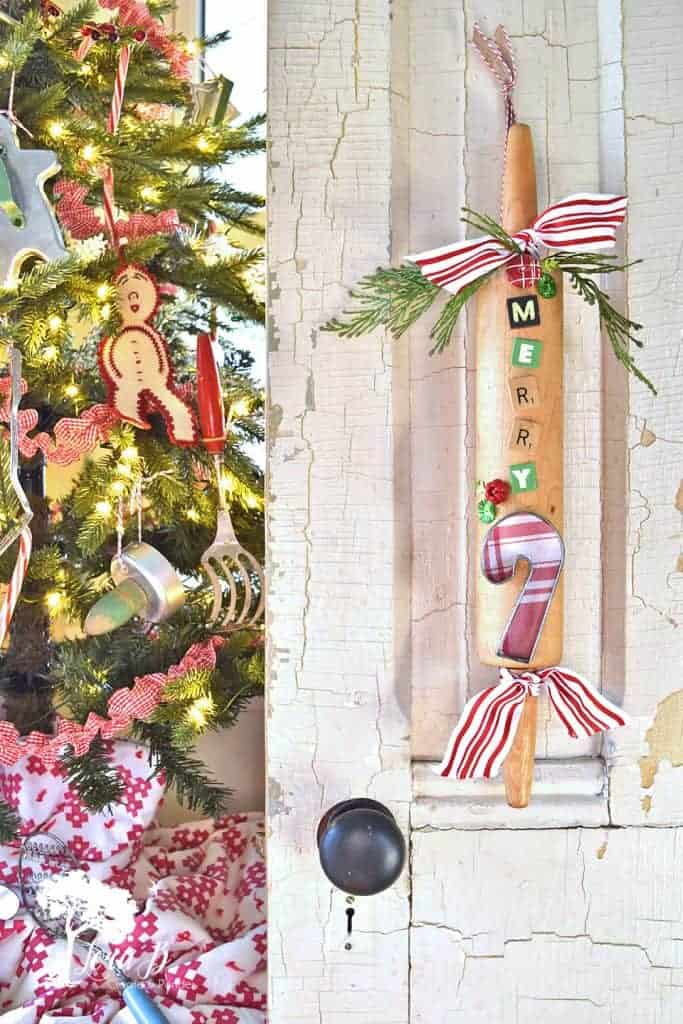 And my little "extra" I made for the kitchen windowsill: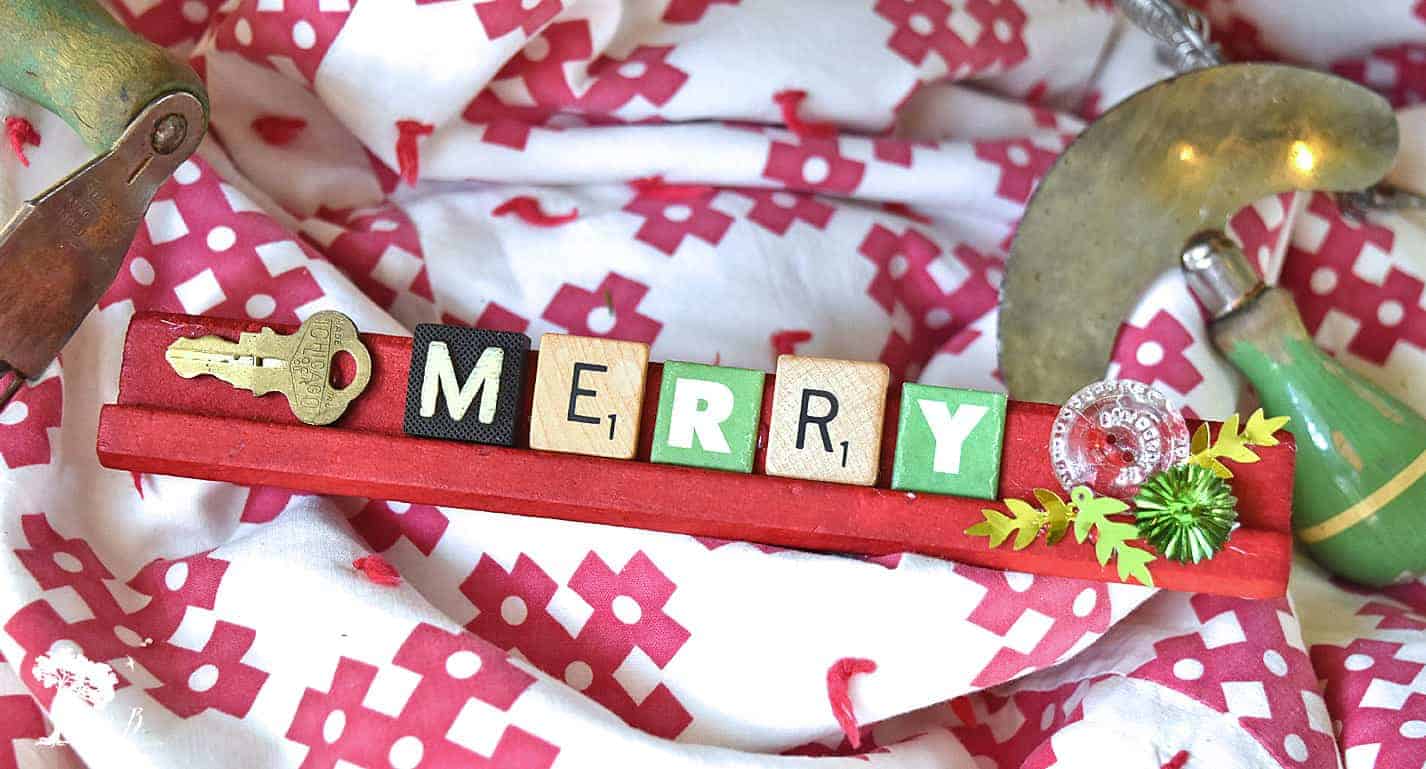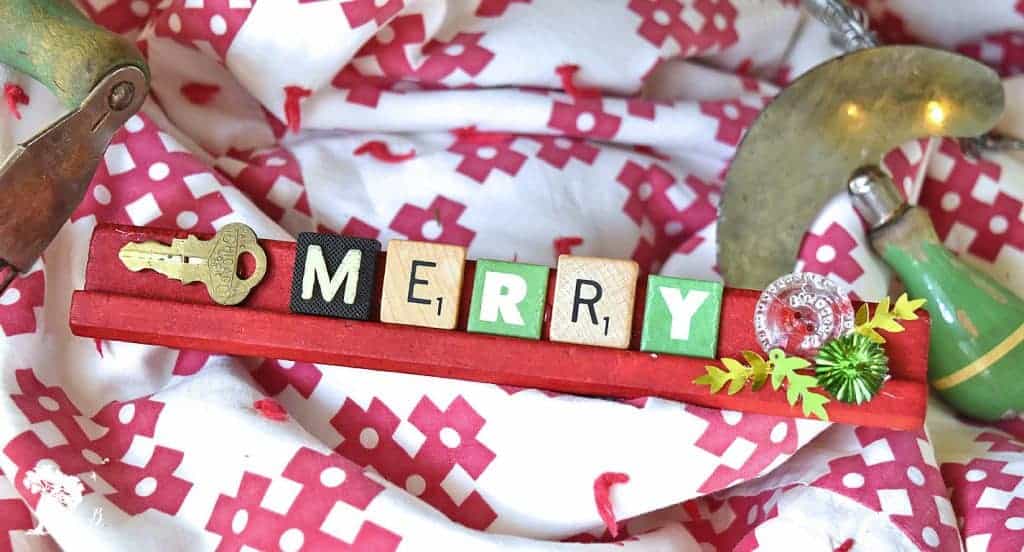 Anyone else love crafting with vintage goodies at Christmastime? Of course I was listening to some Bing Crosby while making it all…and enjoying all the pretty lights on my cookie-cutter-filled kitchen tree. This year we can use all the sweet we can get, right? Actually, these projects would be a fun craft night project (whenever we can get together again).
For other repurposed kitchen cookware and bakeware projects, see:
5 Fun Ways to Repurpose Old Bakeware
"DIY Stenciled Rolling Pin Display"
Hope you enjoyed this sweet DIY Repurposed Rolling Pin Decor for Christmas . So easy and fun, you could watch a Hallmark movie at the same time! And all the materials are easy to find. I can't wait to see what my other creative, vintage-loving friends are sharing today!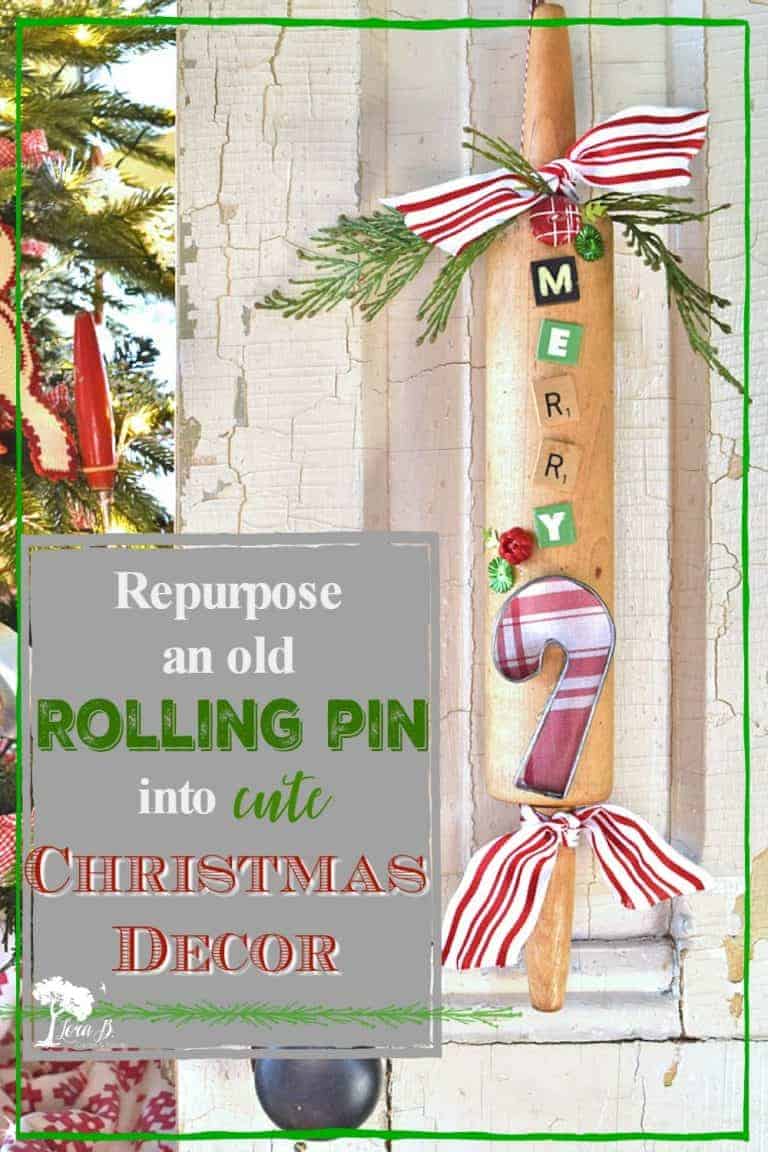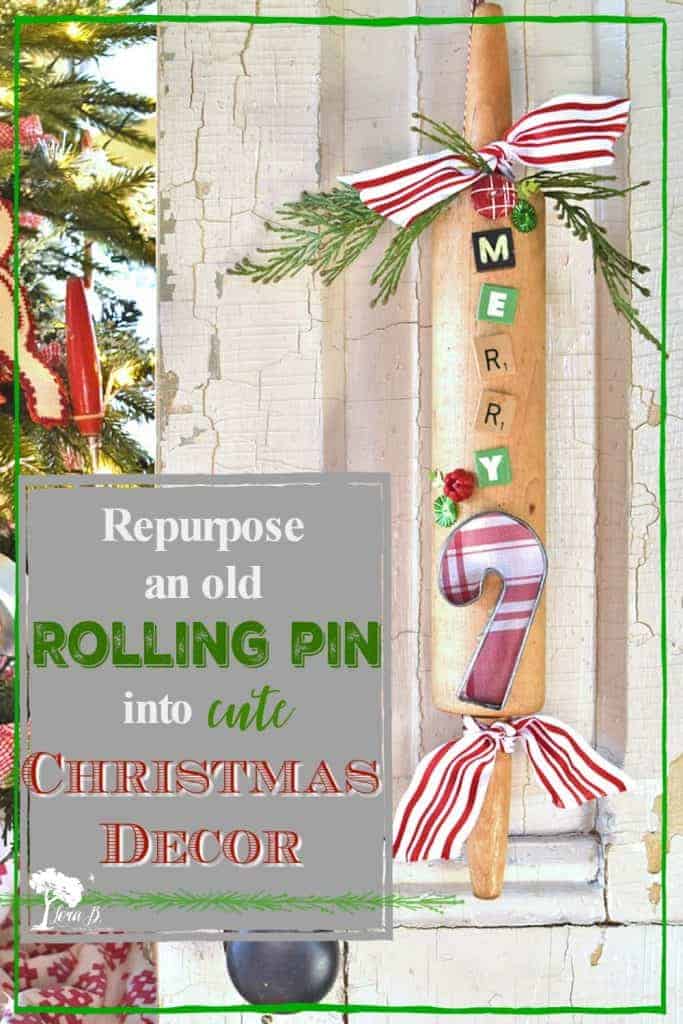 Creative Vintage Darlings
Thank you for joining us on this Christmas Vintage blog hop! If you'd like to follow us for more vintage goodness and inspiration you can find the whole gang here on Facebook . You can also find vintage inspiration by following our hashtag on Instagram. We are also starting a brand new Instagram in 2021; you can start following now if you'd like, CreativeVintageDarlings .
Visit my friends for vintage Christmas inspiration!


Little Vintage Cottage / Lora Bloomquist / Vinyet Etc

Sharing at these lovely parties: