A few of my favorite home decor and dIY items for the month of july, plus recommendations from 4 blogger friends.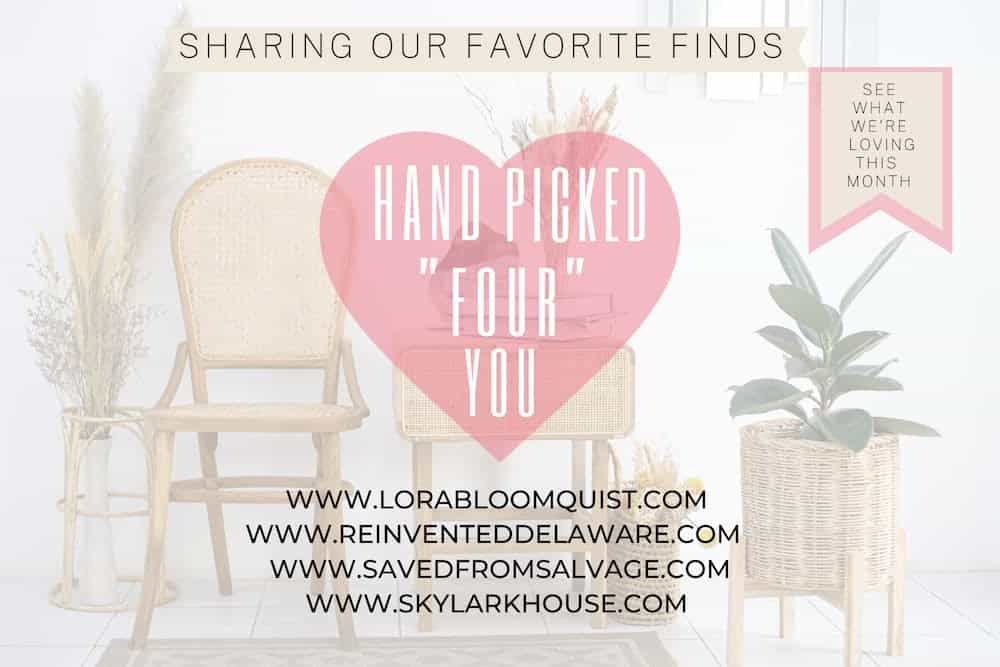 The summer heat is here! How are you keeping cool? Watering the flowers is an everyday chore these days, but it sure is nice to come into air conditioning when I'm done. I'm still trying to finish up my summer decorating; my focus has been on gardening for the last months. Today I'm joining a couple friends to share our seasonal Handpicked Favorites. Hopefully some of these items and tips will be helpful to you!
Handpicked Favorites
For your convenience, this post contains affiliate links. If you make a purchase, I may receive a commission. There is no additional cost to you. My full privacy policy is here.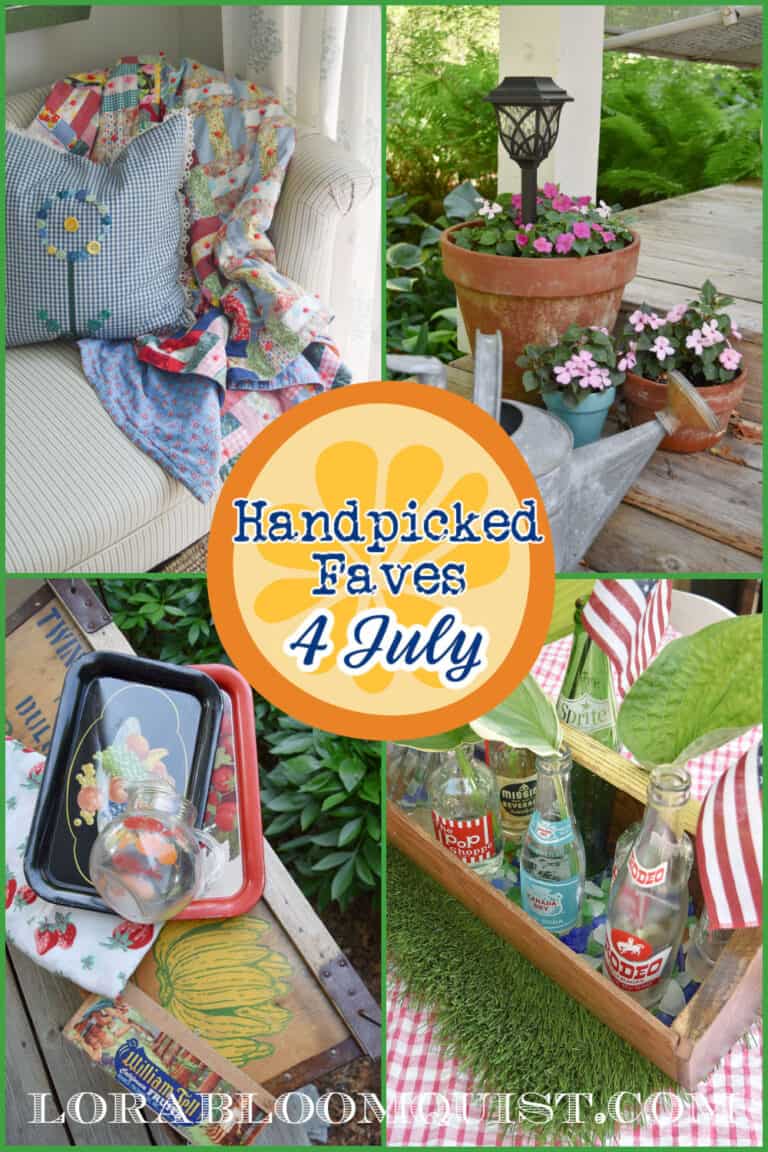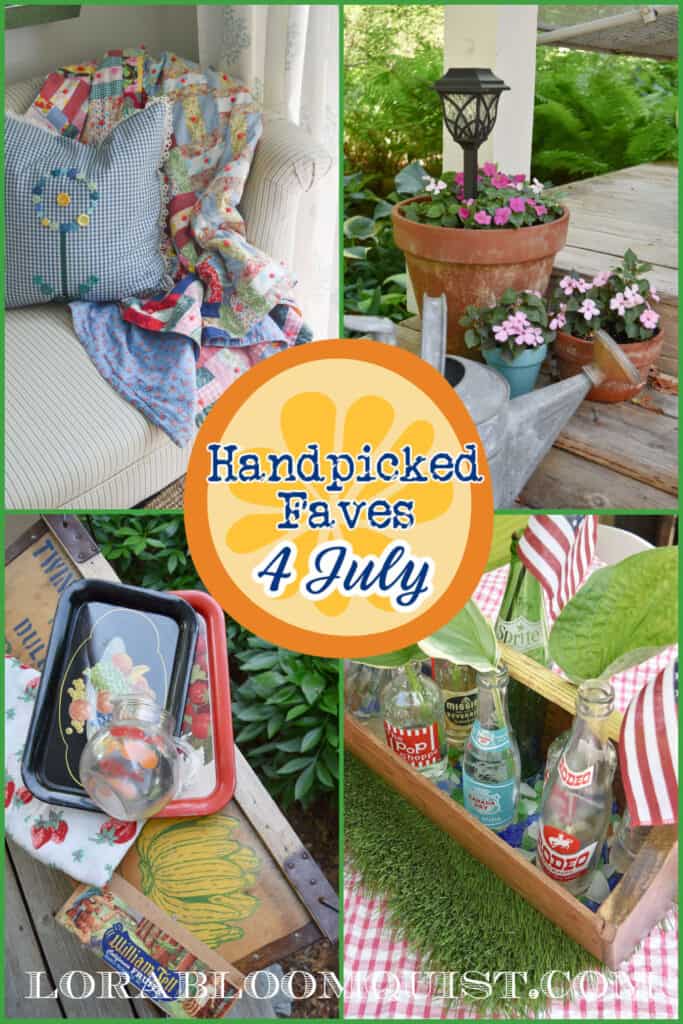 Faves From My Friends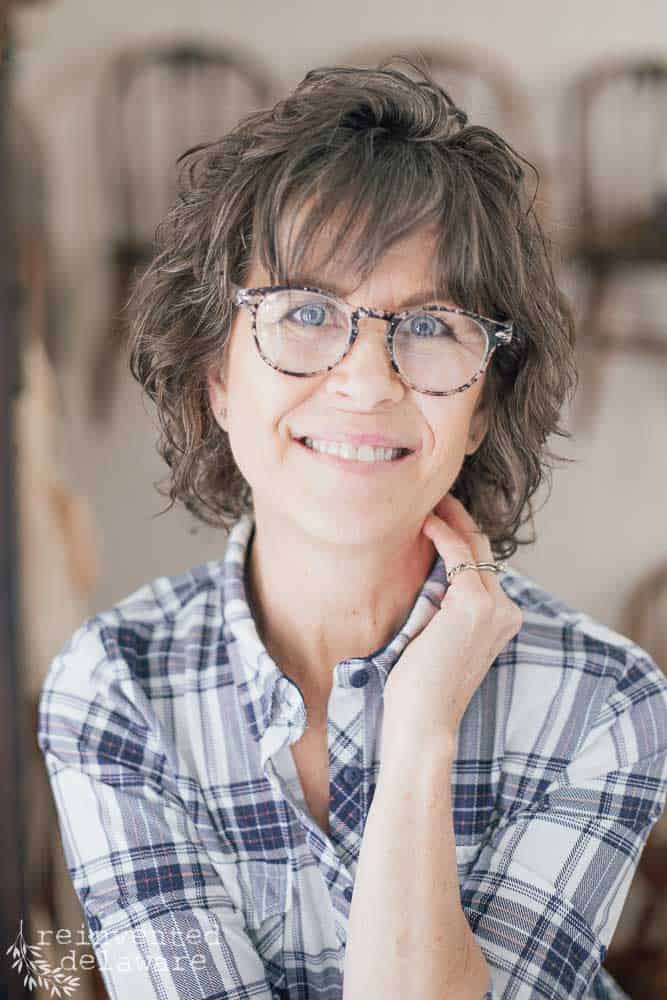 Cindy, Reinvented Delaware
I'm loving these Bermuda shorts from Walmart's Time and Tru collection this summer. I have the tan pair as well as the black and white checked pair. They are perfect when I am out thrifting or running errands. I have several of the v-neck tees to coordinate with them too.
Speaking of summer – it's cold brew season! Coffee that is! My gallon size-mason-jar-looking dispenser has a stainless steele spigot that won't break after a few uses. My cold brew coffee sock makes just enough for the whole week! BTW, this gallon beverage dispenser could be used for other drinks like iced tea or flavored waters!
In the workshop this week, I've been using transfers on several projects. They come in all sorts of designs and the ideas are endless! I've put them on furniture, thrifted cutting boards and even a fabric tote bag! I'll be sharing that tutorial soon!
And of course, I had to share my favorite tool in the workshop. It's a quick flip drive attachment for the end of my power drill. It makes predrilling holes before adding the screw so easy! Just snap the brass fitting and the drill bit and screw bit can interchange in a second!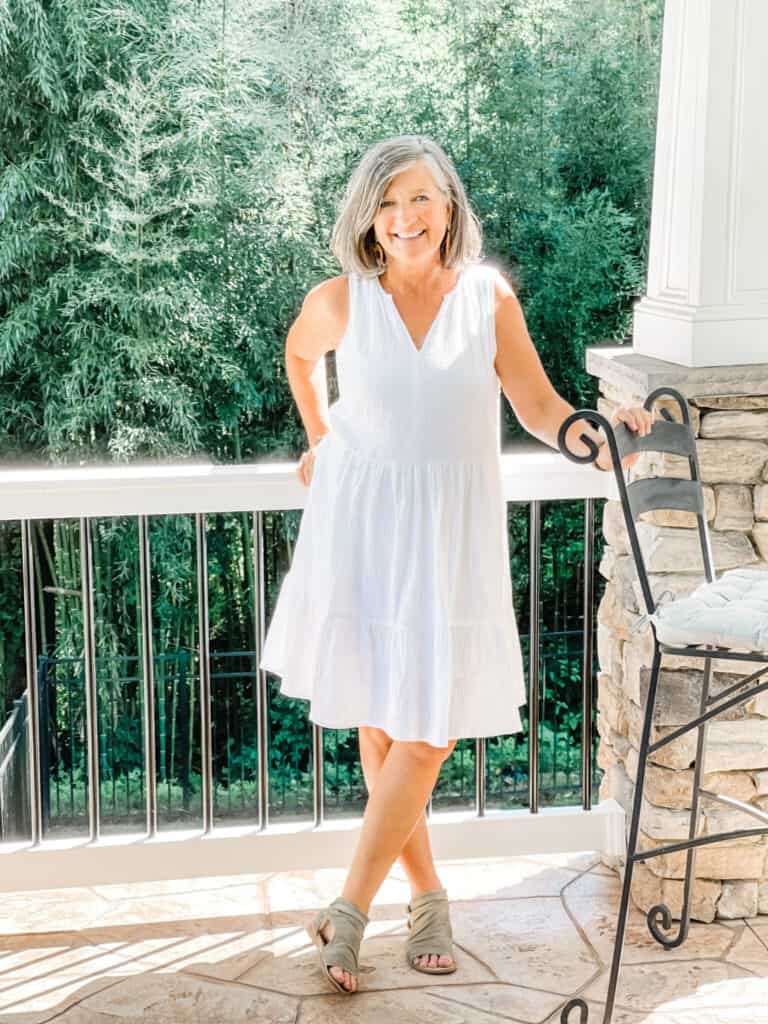 Regina, Saved From Salvage
WATERPROOF PEN THERMOMETER – We grill all year round and this takes the guess work out of cooking. Never wonder if the meat is done with this waterproof thermometer. I guess because I'm Serve Safe certified, I like to make sure no one gets sick.
MICROFIBER CLOTHS – This is back on the hit parade because if you didn't grab them last month, then it's time. Not only am I saving on window cleaner, I have zero streaks. Who's joining?
ECOS – Plastic Free Laundry Sheets – Anyone else just cringe at all the plastic? Even though we buy our laundry pods in a large bag instead of a plastic jug, I still don't love it. I just got these and I just feel better using them. Oh and they smell so good!
FLY FANS – Ok another game changer here. I love to eat outside and do most evenings. No longer do I have to bring a huge fan out and tilt it towards the table. These are quiet, and can be placed anywhere. I have two on my table during meals. I usually put one on the side table when I'm working outside. Even when I'm not eating, just to keep bugs at bay.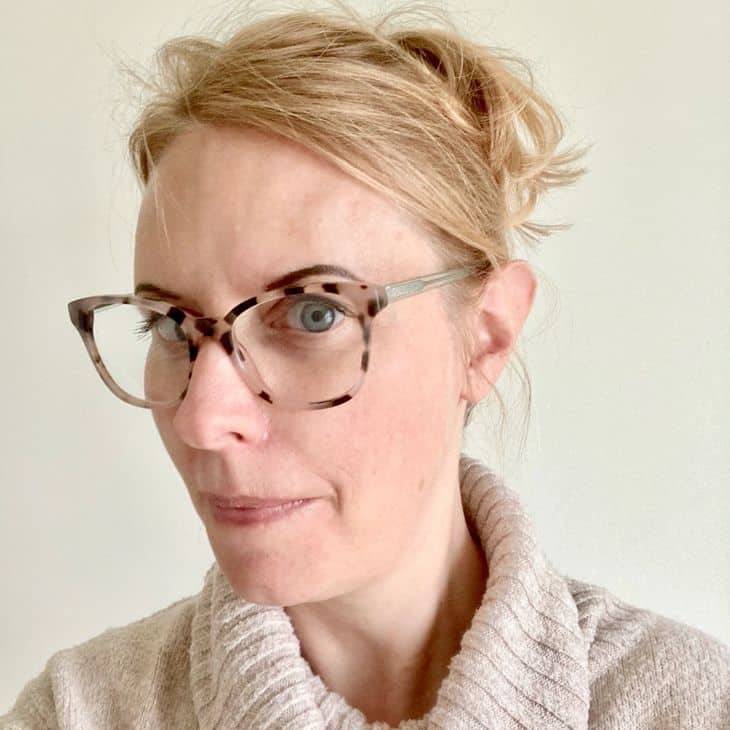 Anna, Sky Lark House
These finds are items that I have ordered, currently use and enjoy. I am linking the actual product I purchased, not a similar item.

July Decorating and DIY Inspiration:
"Patriotic Hutch Decor with Vintage Style"
"Easy and Fun Ways to Decorate with Vintage Wooden Crates"
"Repurposed Old Wood Crate Tote Caddy DIY"
"How to Clean Galvanized Metal and Revive it's Vintage Patina"
Hope these Favorite Finds from my friends and I will help and inspire you today! Keep cool!
If you enjoyed your visit, be sure to become an Insider, so the ideas can be sent right to you! Sign up HERE.
Follow Me: LTK | Amazon | Pinterest | Instagram | Facebook