Repurposed Old Wood Crate Tote Caddy DIY
An old wooden fruit crate can be repurposed into a charming tote caddy with this simple how to. Perfect for vintage, cottage, and rustic home decor.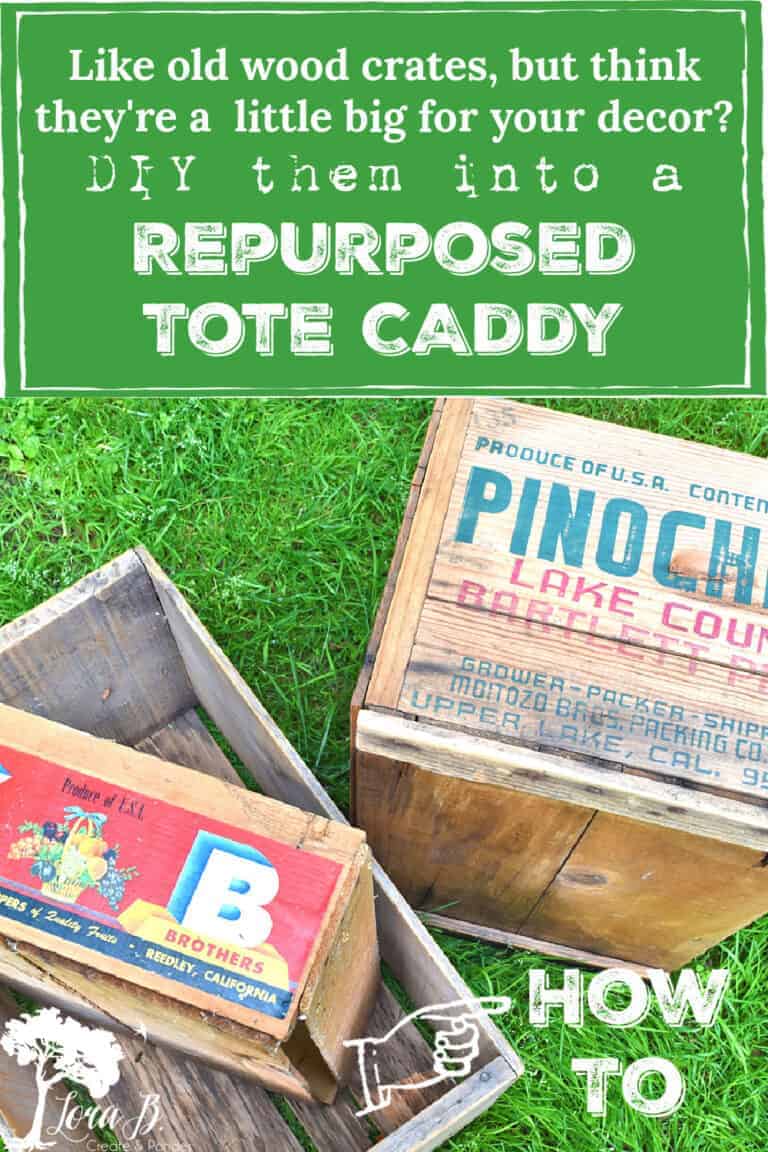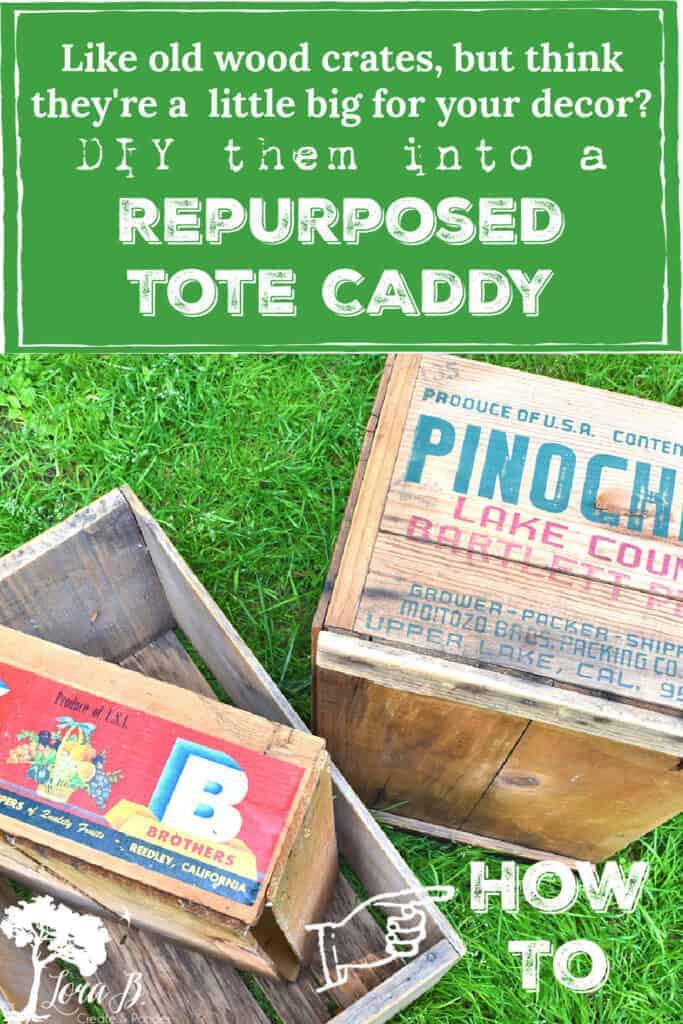 Old wood fruit crates have classic vintage appeal. Whether their labels and graphics are intact or not, the character-filled charm is perfect for country cottage home decor. I picked up a couple of these oldies a while back and wanted to use them in my home, but honestly they take up a lot of square inches. How could I enjoy these old wood crates with their fun graphics, but make them…smaller? This Repurposed Old Wood Crate Tote Caddy DIY is my answer; check out the easy how to!
Today I'm joining my Thrifty Style Team friends to bring you inexpensive and creative ideas for you and your home! Thanks to Julie from Redhead Can Decorate for heading us up. I'll have all the rest of the ideas and inspiration at the end!
Repurposed Old Wood Crate Tote Caddy DIY
For your convenience, this post contains affiliate links. If you make a purchase, I may receive a commission. There is no additional cost to you. My full privacy policy is here.
This project is fairly easy if you have some basic woodworking tools and skills. My inspiration for this project is the way old handymen would use what they had available in their garage or basement shops to make organization. Old cheese boxes, cigar boxes, metal cans and vintage medicine tins were repurposed into organizers for their workshops. As we worked on these projects, we used what we already had laying around.
Directions How to Make an Old Wood Crate Tote Caddy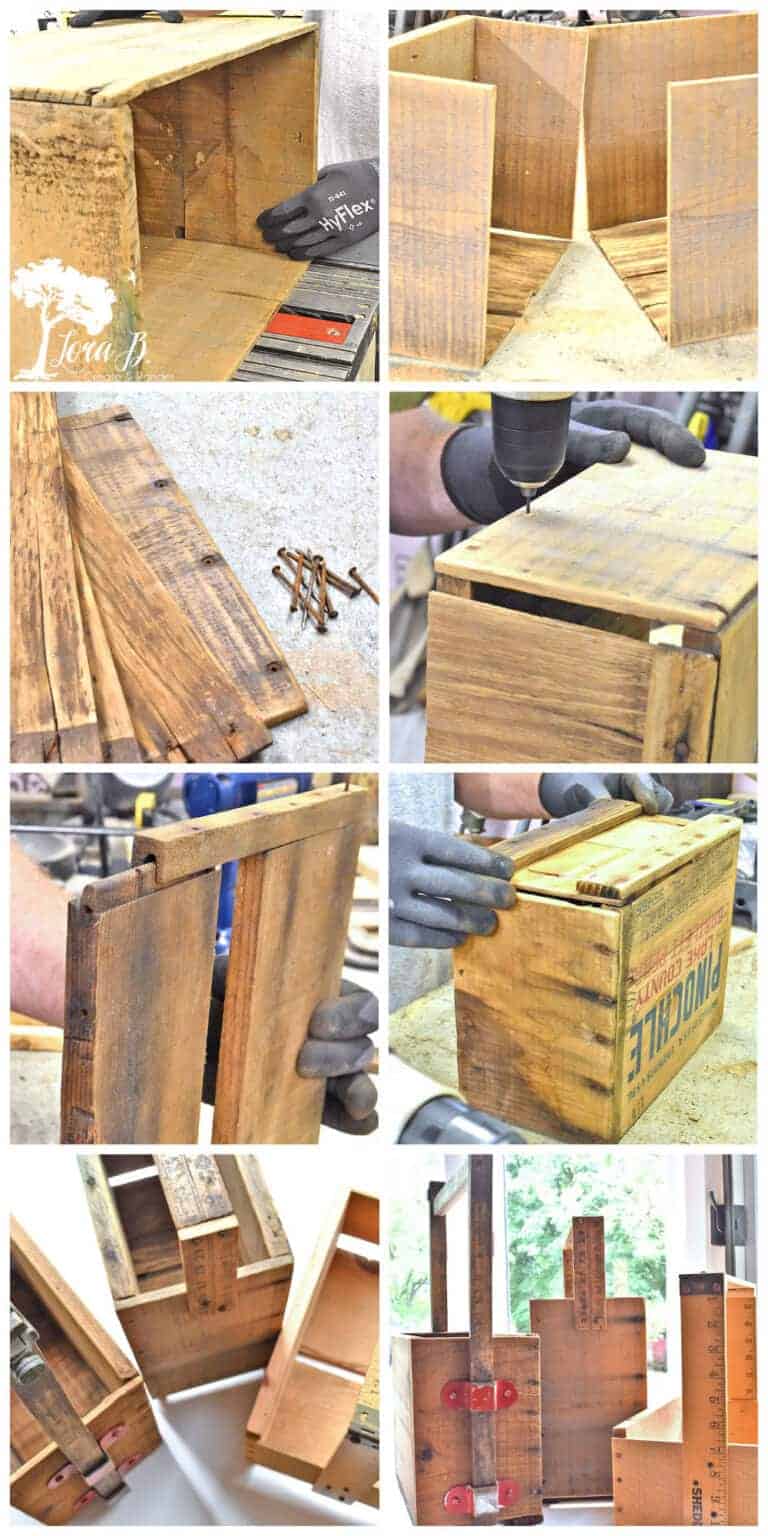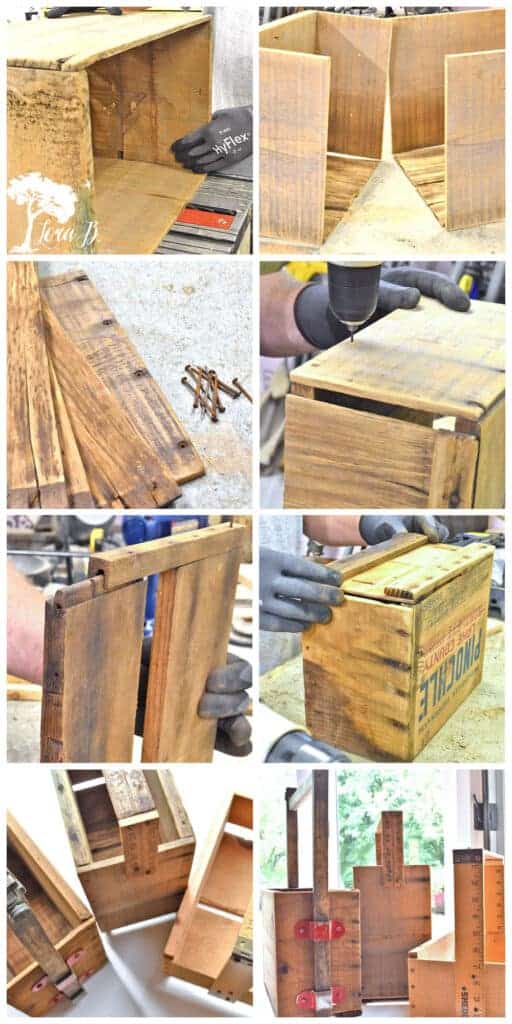 These old wooden crates come in all sizes, so you may have to adjust these instructions accordingly.
Cut wooden crate to width size you desire. We cut the tall crates at 8″ and the short crate at 10″. The table saw worked well for this task.
Take apart the part you are not using (the larger piece) carefully. Keep the old, rusty nails if they're not too far gone. Keep the rest of the wood for some future project.
Re-attach the end to the shorter version of the crate. Pre-drill holes and use the old nails, copying the formation of the nails on the front end.
Each of these old crates is constructed differently. One of our crate ends was tongue and groove construction, so we had to rebuild the end.
Once you get the back end on, put the runner piece back on the bottom the same way (pre-drill and nail).
You could use the shortened crates as is, hanging on a wall with shelf brackets, etc. Or you can add handles for a toolbox/tool caddy look.
Add old yardsticks as handles and add old hinges and hardware for character. Nail the yardstick handles to the outside of the crates for more handcrafted appeal.
Finish off project by brushing on a coat of water based polyurethane to seal and bring out the vintage beauty. (THIS is my favorite; use it on everything)
Use the Wood Crate Tote Caddy for Organization or Decor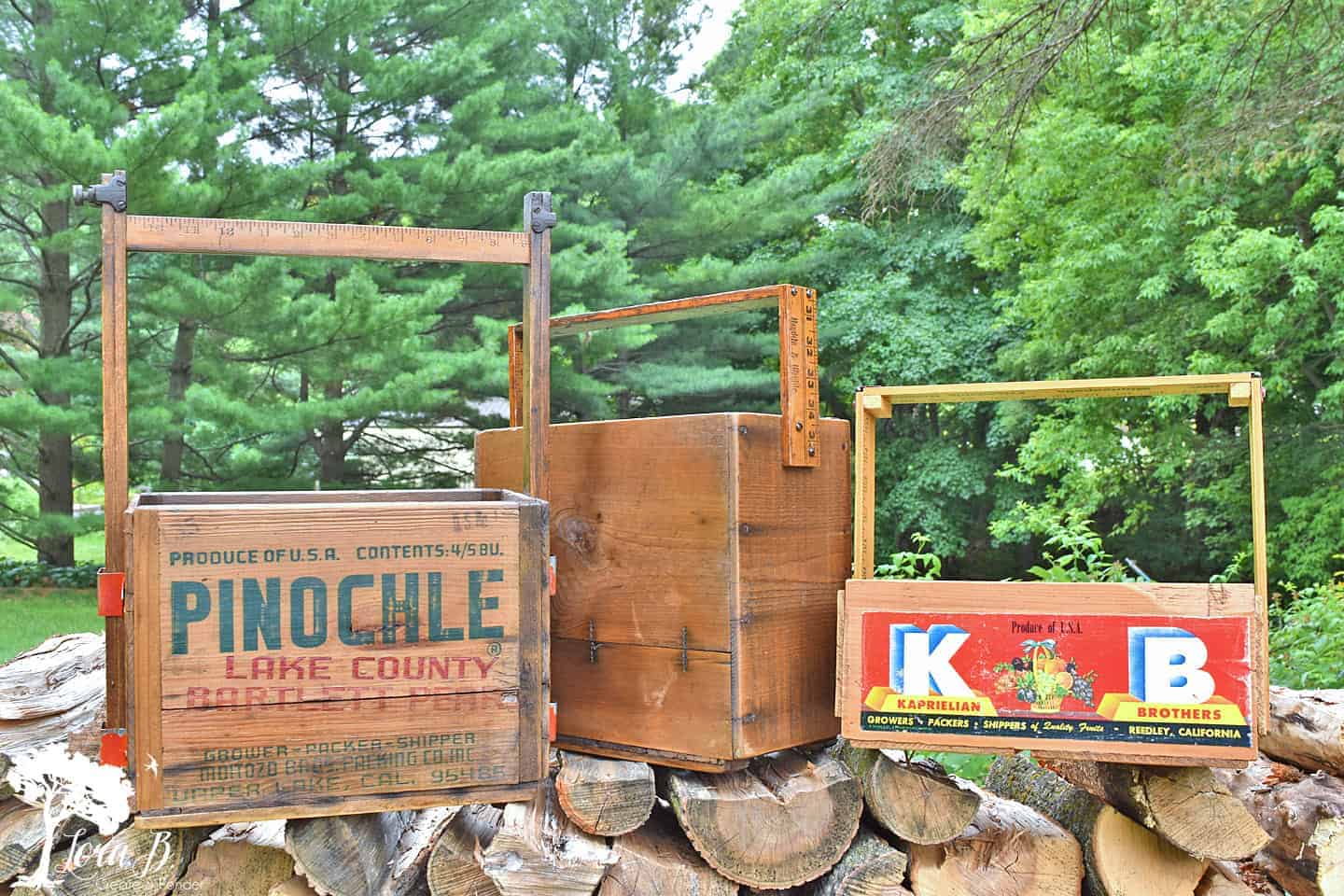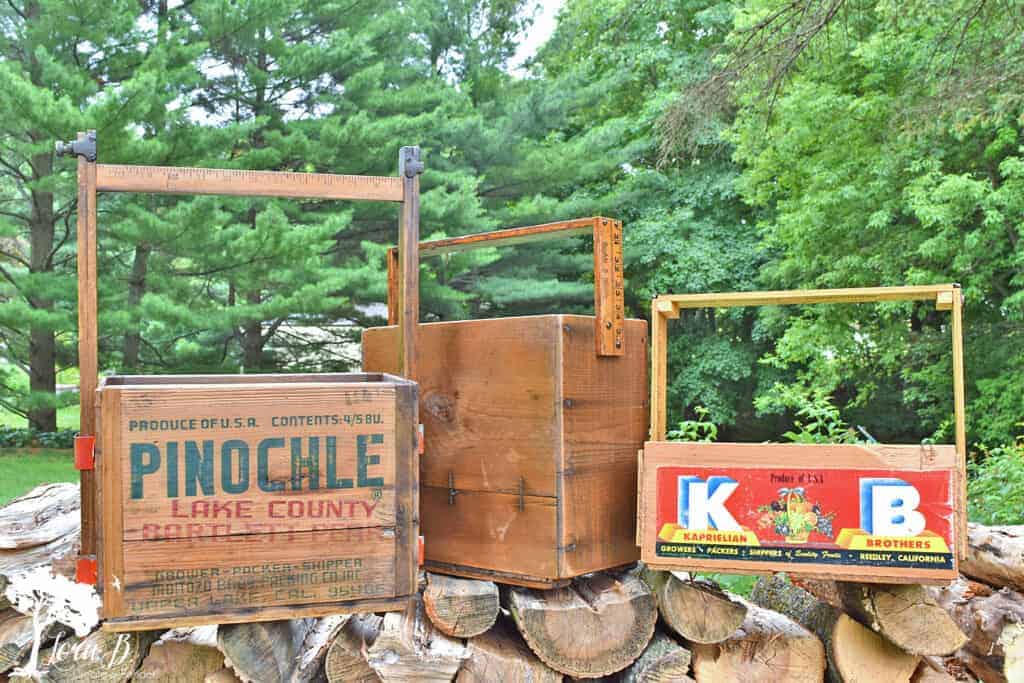 I'm as pleased as punch with how cute these old wooden crates turned out with a bit of repurposing! I went and grabbed some vintage milk bottles and picked some flowers from the yard.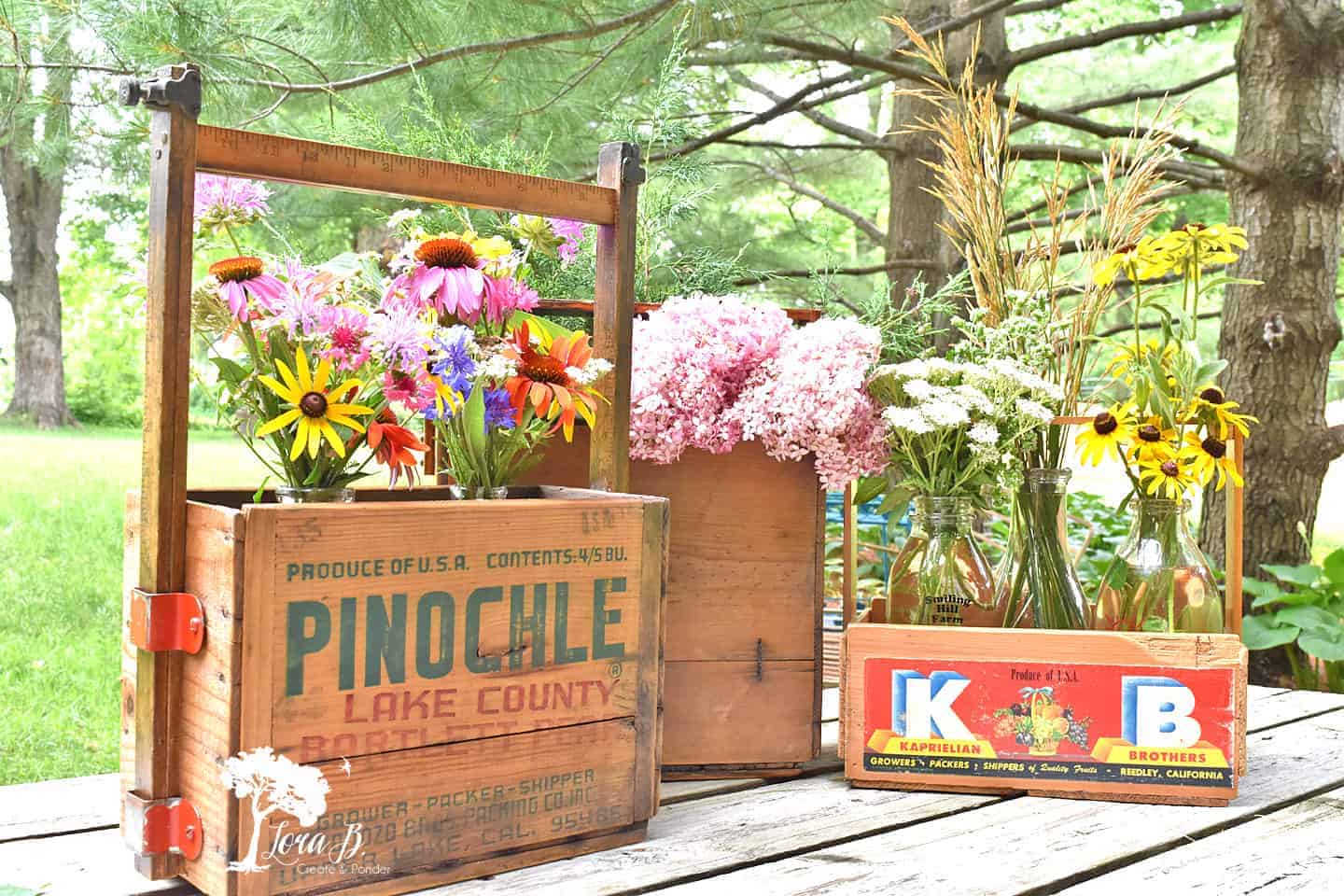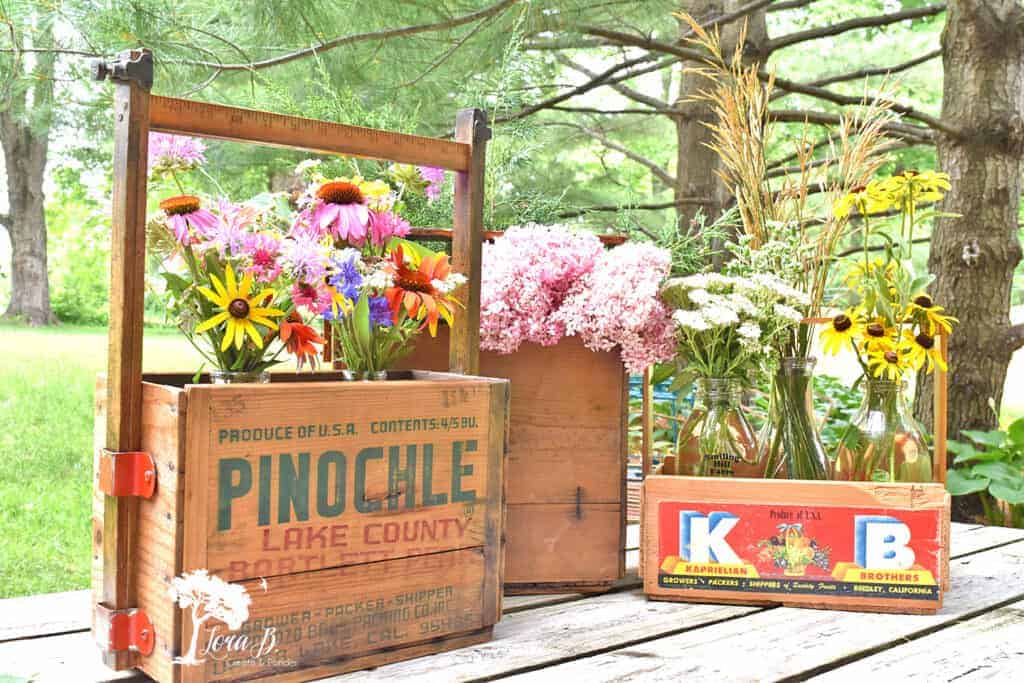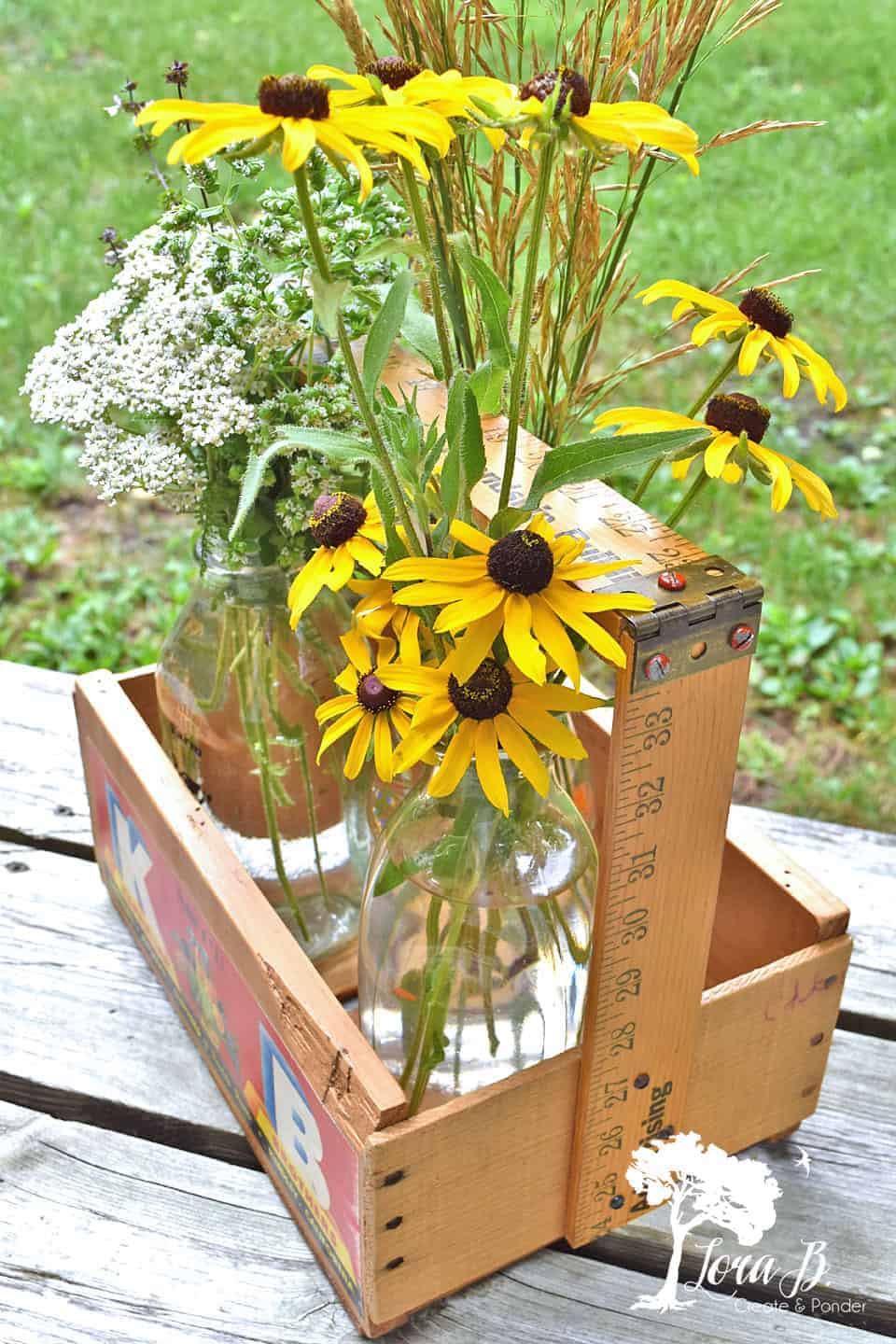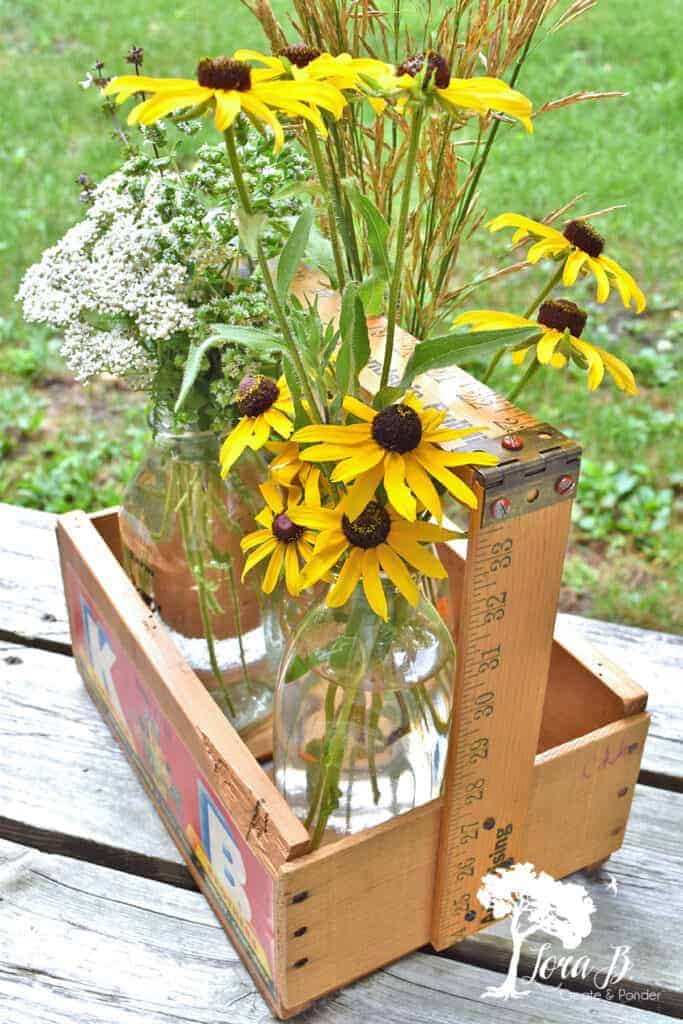 Don't they remind you of the projects the handymen of times before used to make for their tools and essentials? Any household container would be put to use. They were "green" before the concept was even invented!
I just love the charm of the old graphics, and am happy to have found a smaller way to enjoy these old crates in my home decor!
For more old wood crate decor ideas, check out, "Easy and Fun Ways to Decorate with Vintage Wooden Crates".

Shopping Info to get the Look:
Need an old crate for this project? Check HERE.
or…add a reproduction label to a crate you already have. Check HERE.
and find a vintage yardstick for the handle HERE.

Hope you enjoyed this Repurposed Old Wood Crate Tote Caddy DIY! To keep the ideas and inspiration coming, become an Insider down below! Can't wait to see what the rest of the Thrifty Style Team ladies came up with this month!
Pin, Share, and Enjoy the Rest of the Inspiration!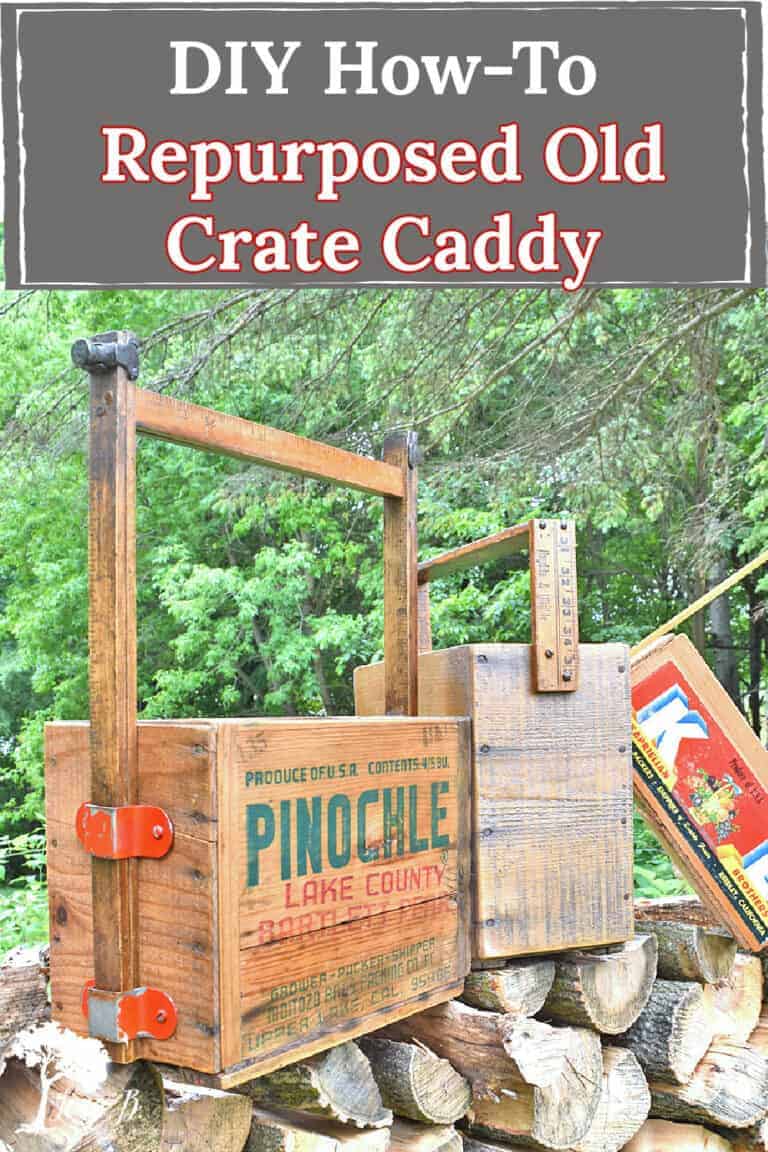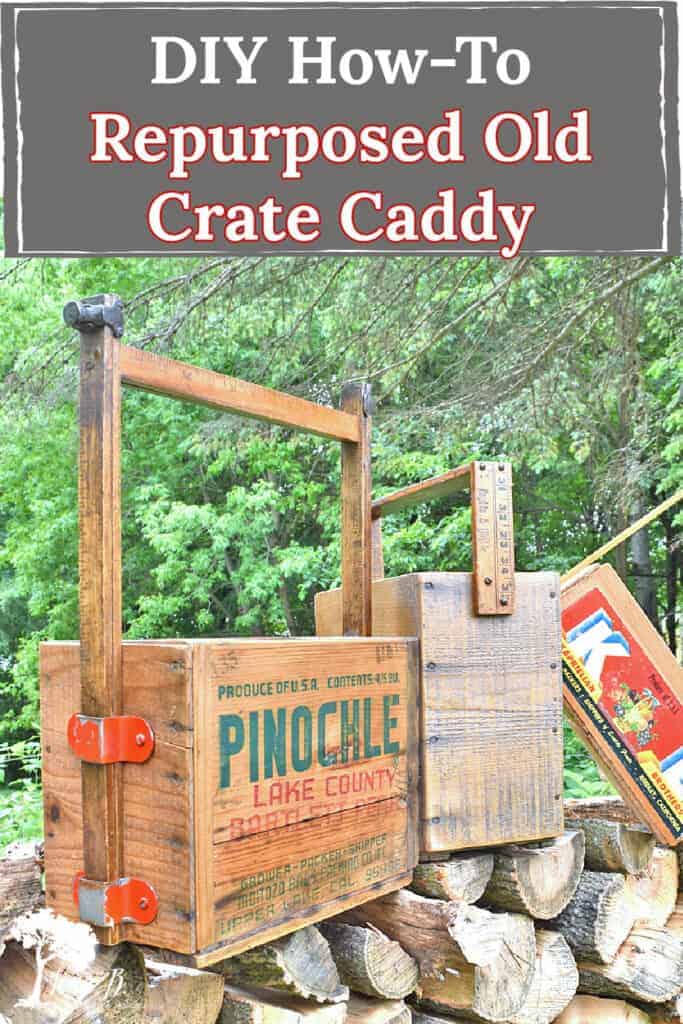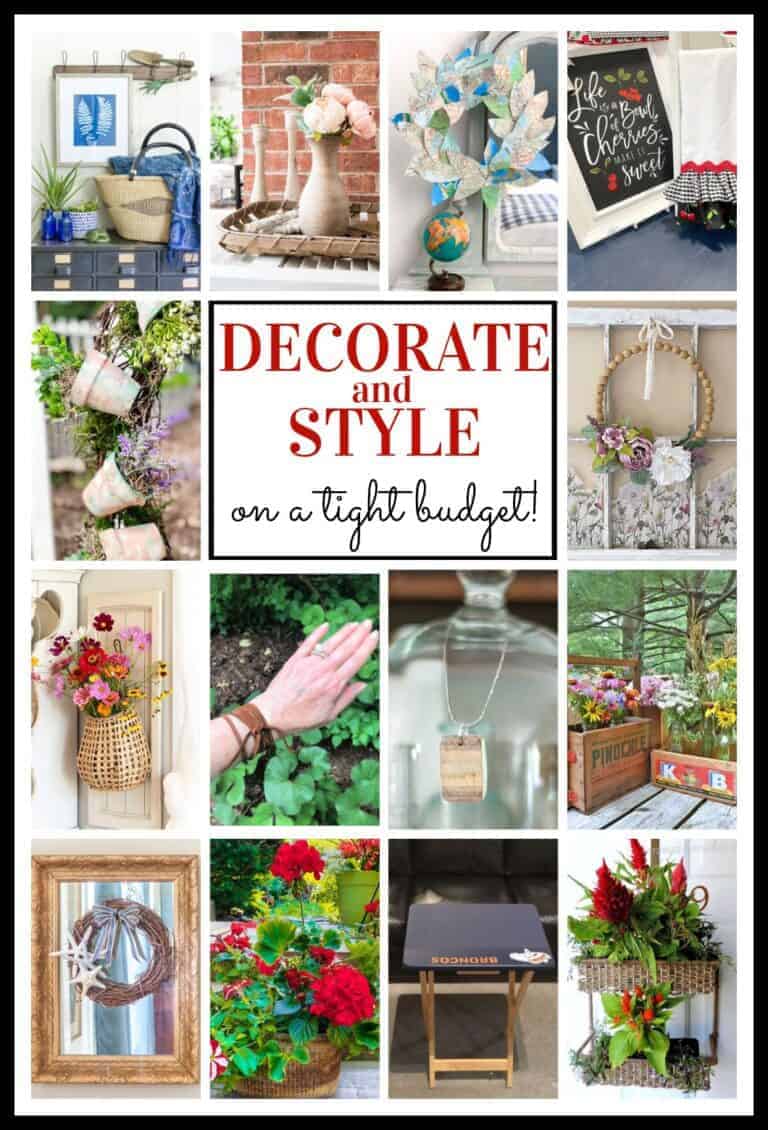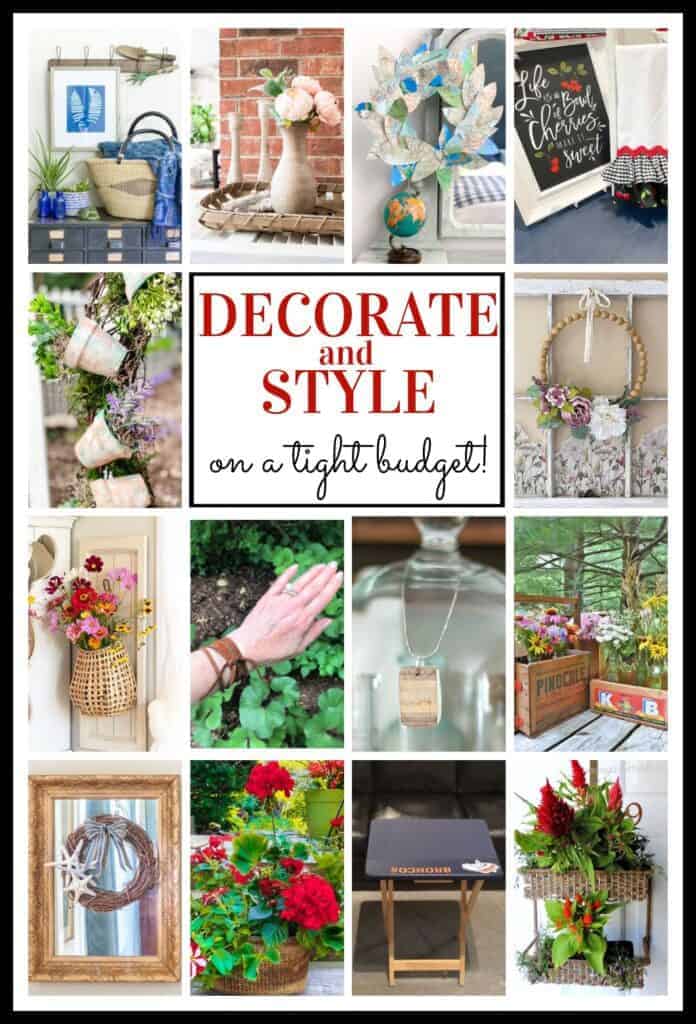 Redhead Can Decorate, "How to Create & Style a Sexy Rustic Suede Bracelet"
The Painted Hinge, "How to Use Real Flowers in Hanging Baskets"
DIY Beautify, "How to Get That Restoration Hardware Finish with Paint"
2 Bees in a Pod, "Vacation Memory Map Wreath"
The How to Home, "Easy and Quick Upcycled Garden Planters to Make in Minutes"
Sweet Pea, "Antique Mirror Makeover"
What Meeghan Makes, "How To Make a Flower Basket from a Spice Rack"
Cottage at the Crossroads, "No Sew Ruffled Tea Towel"
Our Crafty Mom, "Cottage Core Old Window Wall Decor"
Chas' Crazy Creations, "Easy DIY Chalkboard TV Tray"
Cottage on Bunker Hill, "DIY Mini Flower Pot Wreath"
Vinyet Etc, "DIY – Wooden Pendant From Thrifted Tennis Racket"
Postcards from the Ridge, "Designer DIY Wall Art with Sunprints"

Sharing at these lovely parties: