A few of my favorite Things to enjoy in the month of june, plus favorite recommendations from 4 blogger friends.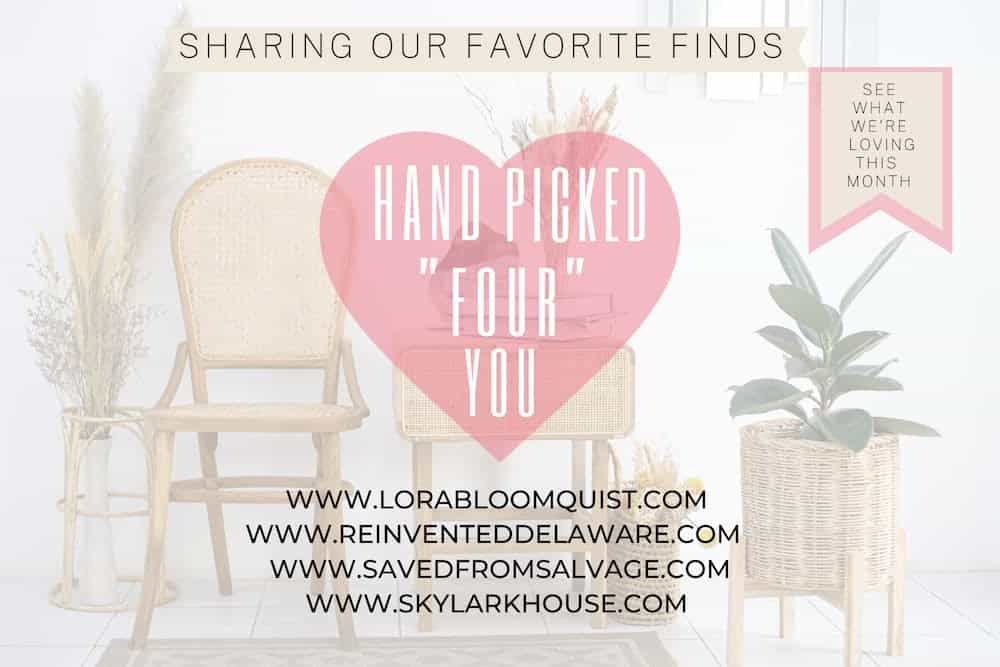 I turned on the A/C on this week, which means summer has finally arrived! As the heat turns up, so does my home's color palette. I'm trying to finish up my planting and porch decorating so I can kick back and enjoy beautiful summer days. Here are the Handpicked Favorites I'm loving this month, along with recommendations from my friends!
Handpicked Favorites
For your convenience, this post contains affiliate links. If you make a purchase, I may receive a commission. There is no additional cost to you. My full privacy policy is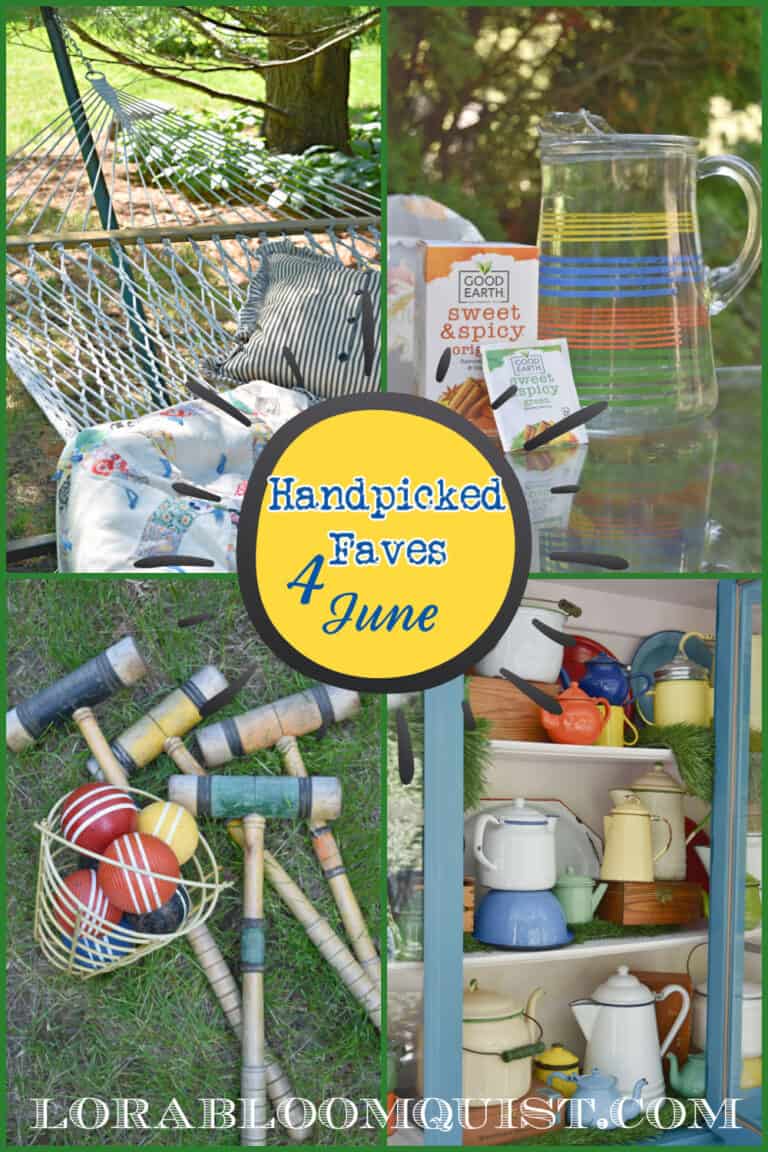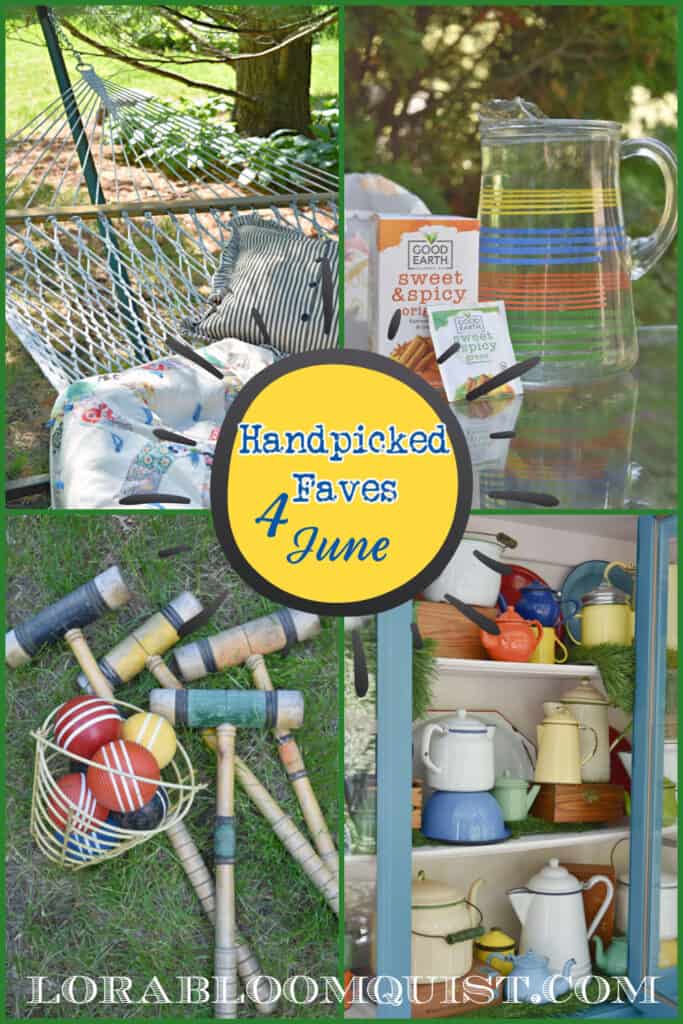 After a long day of gardening, there's no better place to stretch out and relax than a hammock in the shade. A classic rope style will allow the breeze to cool your back. Make sure to grab a pillow and a vintage quilt so you can doze off watching the clouds. (great Dad's day gift idea, too;) Find a hammock like ours HERE.
Hot summer days require plenty of hydration. I love making simple, refreshing sun tea. I fill a glass pitcher with cold water and suspend 6-8 tea bags in the top. I cover with plastic wrap and let it steep in the sunshine all day. My favorite flavors are Good Earth's Sweet and Spicy Original and Green. I see they also have some other flavors I need to try. They have both caffeinated and un-caffeinated versions, FYI. Find Good Earth Tea HERE. (Cute striped vintage pitcher can be found HERE)
Our family has come up with a revised version of the classic croquet game. It's called "extreme croquet". They don't just set the wickets in grass, they spread them far and wide so players have to go through woods, through sheds, on driveways-the harder the better. Memorial Day's game lasted 3 hours! I have a great collection of old games to choose from (and decorate with), but my eldest, Mr. Freckles, said the new games have longer handles which is easier for taller people. If you don't have a croquet game in your yard game stash, definitely get one…and play it extreme! Find classic new croquet sets HERE. Find vintage croquet pieces HERE.
Brightly colored enamelware can be found in all the fun summer colors. Because it's unbreakable, it's perfect for the porch, picnics, and camping. I'm filling my porch cupboard with my vintage collection this summer and think I need to get some enamelware plates to set a cute outdoor table. Love THESE vintage-looking ones and THESE yellow ones. THESE vintage-looking plates are cute, too. Wouldn't it be fun to set an outdoor table with a mix of vintage and new enamelware? Find vintage enamelware HERE.
Faves From My Friends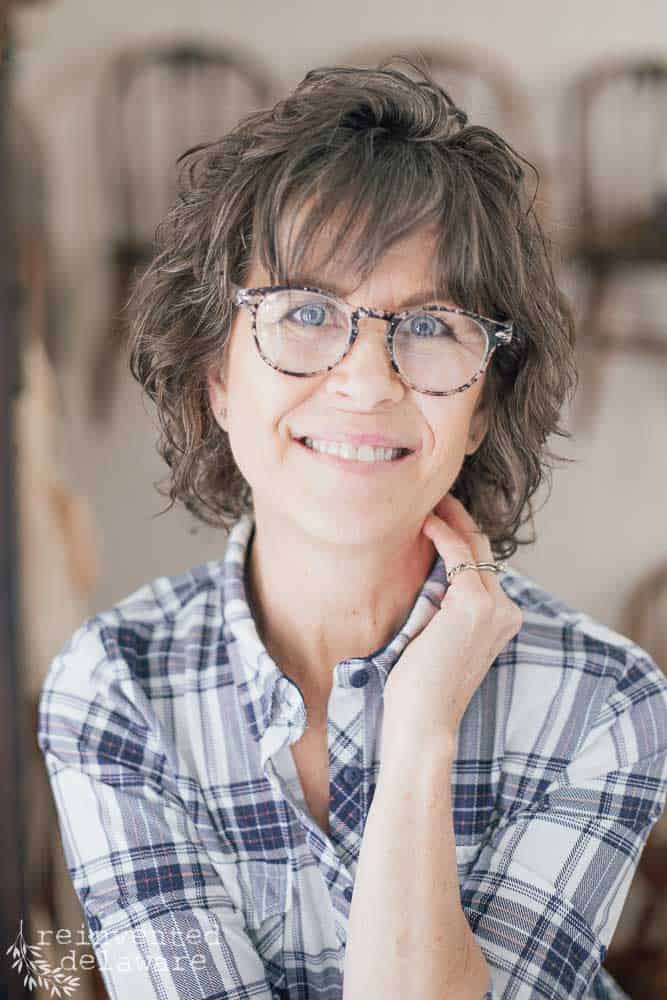 Cindy, Reinvented Delaware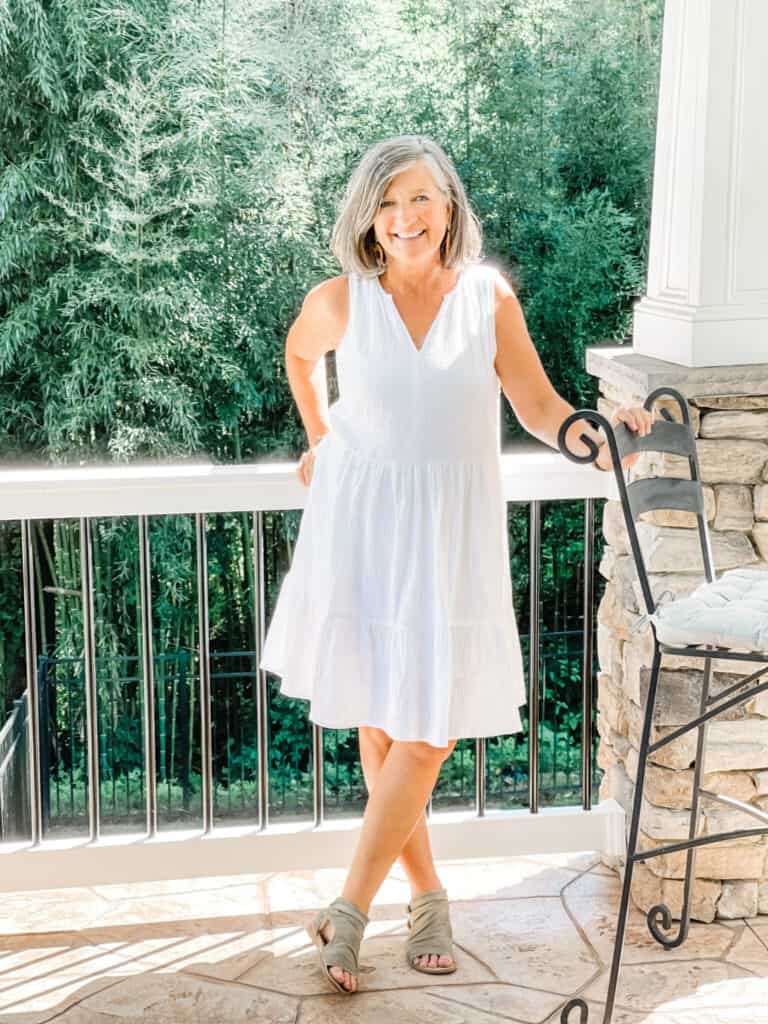 Regina, Saved From Salvage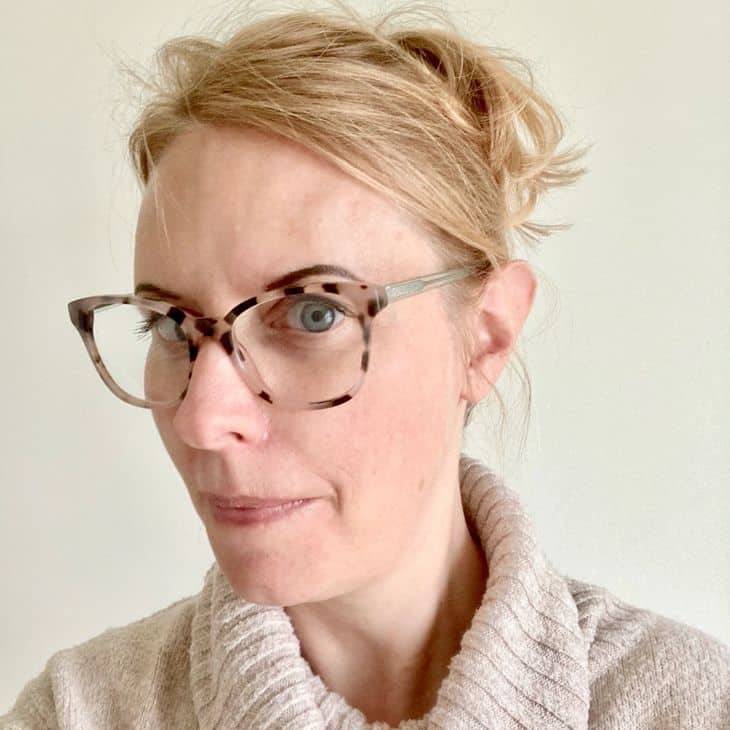 Anna, Sky Lark House

June decorating and DIY inspiration:
"25 Best Patriotic Decor & DIY Ideas with Vintage Repurposed Junk"
"Vintage Americana Patriotic Tablescape Ideas"
"A Patriotic Porch Pinterest Challenge"
"Decorating a Northwoods Cabin with Vintage Camp Style"
"Vintage Summer Decor with Cabin Style"
Hope you're embracing the summer vibes in a big way! Hopefully this inspiration and our Handpicked Favorites will help you enjoy this new season:)
Follow Me: LTK | Amazon | Pinterest | Instagram | Facebook
Pin and save