Weekly Rambles is a Summary of the week, plus favorite decor & dIY inspiration from around the web.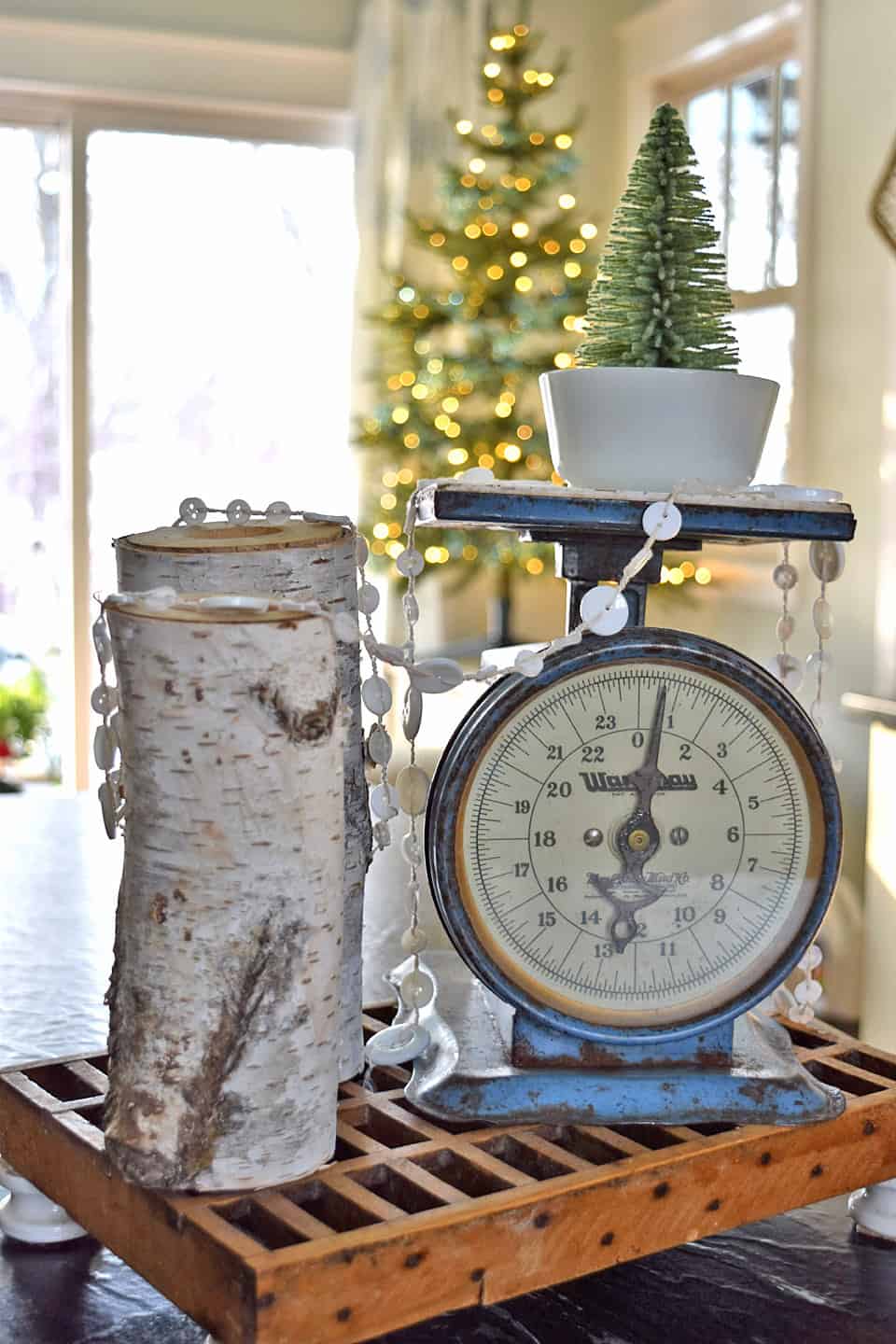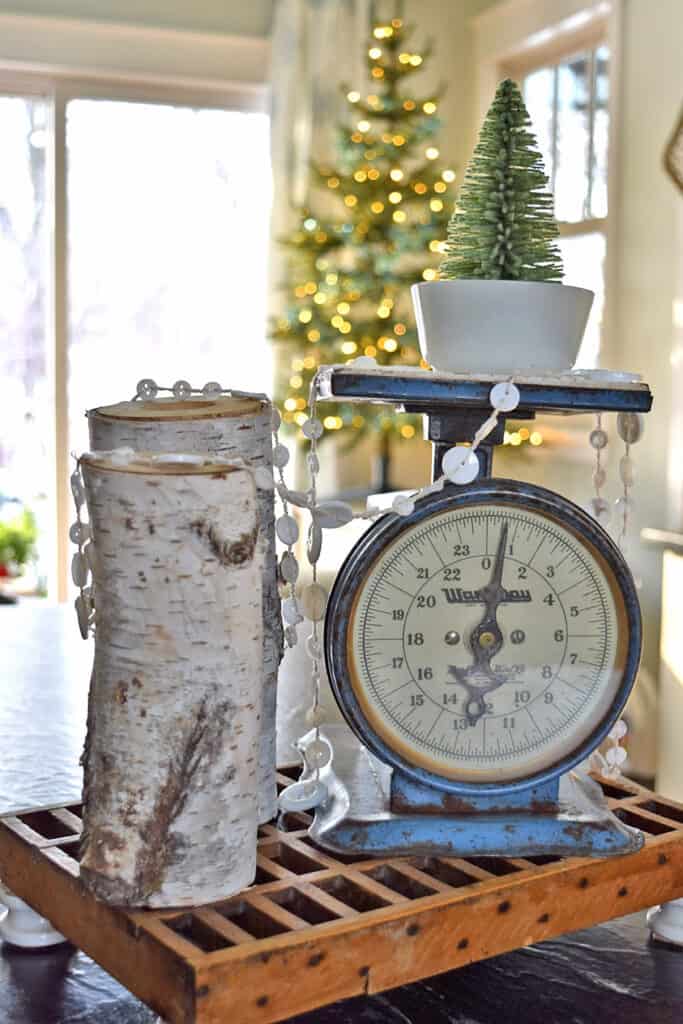 Are you getting filled up with the Christmas spirit yet? Now that I've been to my first Holiday concert and heard beautiful Christmas music, I'm getting there. And I just heard we're supposed to get 6″ of the white stuff tomorrow; bring on the white Christmas! Let's get to some Weekly Rambles!
Weekly Rambles
For your convenience, this post contains affiliate links. If you make a purchase, I may receive a commission. There is no additional cost to you. My full privacy policy is here.
~Isn't that white button garland in the pic above the cutest? I just received it from an Etsy seller. I saw it on someone else's blog and loved it's homespun look. It's handcrafted beautifully, and honestly I wouldn't have the patience to make it for how little she charges for it! You can get it HERE.
~I baked my first Christmas treat this week; Delicious Cranberry Orange Bread. The men in my family are not really into it, which means I'll probably eat the whole loaf myself. The diets begin in January, right? Maybe I'll bake their favorite Peanut Butter Blossom cookies this weekend; they don't last long!
~I'm still fussing away with the Christmas decor; really moving slow this year. But I did come up with an idea for my mantel that I'm kind of excited about. I just needed an inspirational idea. Here's a hint…it's one of my vintage collections; last year I used them as a centerpiece, and I've also hung them on a ladder. Can you guess?
~We enjoyed driving my Dad around to look at Christmas lights this week while listening to Holiday music on the radio. Such an easy way for a shut in to get in the Christmas spirit. Enjoying a drive-through treat is a great addition, too. Do you have someone in your life who you could bless by doing this?
~I've realized I just need to keep my hot glue gun out during the Holidays. There's always an ornament or decoration that needs a little help. I had way too much fun crafting the Scrabble Holiday Art How To this week. We used to sell a ton of scrabble letters and trays at my former store. This easy project is a classic winner!

Favorite Decor and DIY Inspiration from Around the Web
I've been enjoying the variety of Christmas home decor on This Holiday Tour.
Are you seeing orange slices everywhere? Here's a great how to.
Loved all the beautiful White Christmas-inspired ideas for this patio party.
This DIY vintage circus diorama is so cute.
This post made me want to ask Santa for a dough bowl for Christmas.
How cool are these DIY wood skis for decor?
This centerpiece idea makes me want to get all my vintage tins out.
I never would have thought of using old faucet handles for these; love it.
Great tips for caring for your poinsettia's here. I love all the new varieties available.
Loved these vintage Christmas-styled shelves and all her design tips.

Enjoy the Christmas season, friends!