Scrabble Holiday Art How To
Craft some cute vintage-inspired holiday greetings home decor with scrabble letters. great gift idea!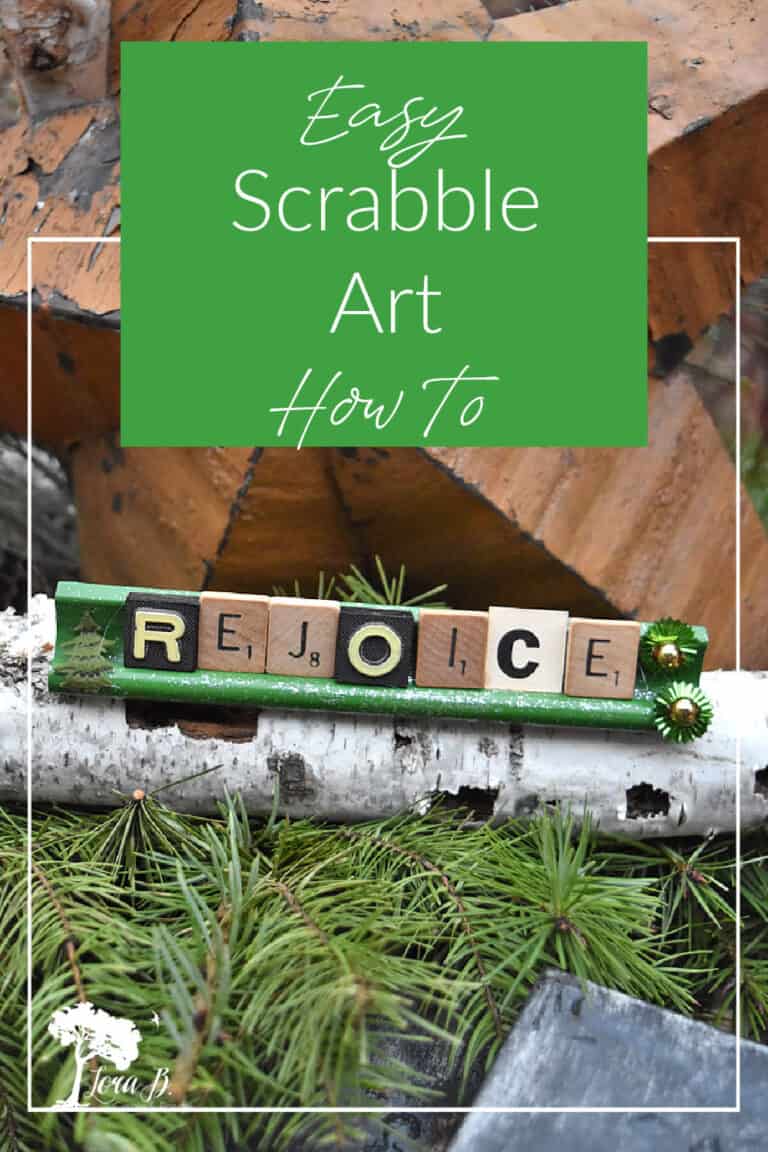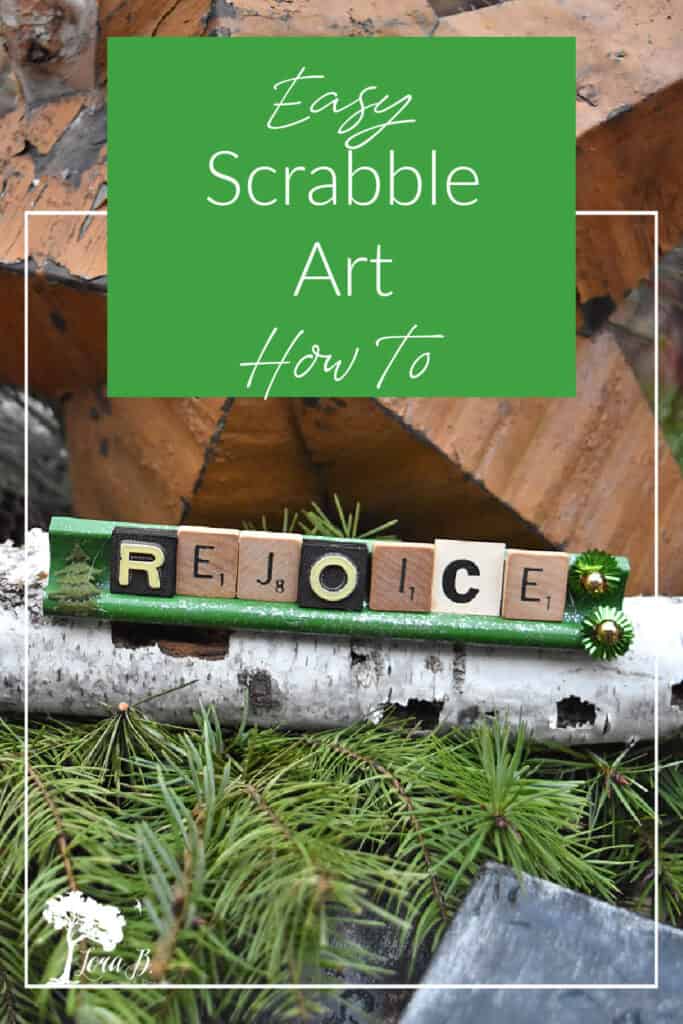 It's so fun to be creative during the Holiday season! Making something you can give as a gift or use in your own home decor brings that extra touch of love. These simple old game letter greetings are just that. All you need is an old scrabble game, some bits from the craft room and a glue gun. They're perfect to add to a homemade treat. Hope this Scrabble Holiday Art How To inspires you to get creative!
Today I'm joining the Thrifty Style Team, led by Julie at Redhead Can Decorate, to bring you Christmas inspiration! Can't wait to see all the ideas from these creative ladies; I'll have all the links down below.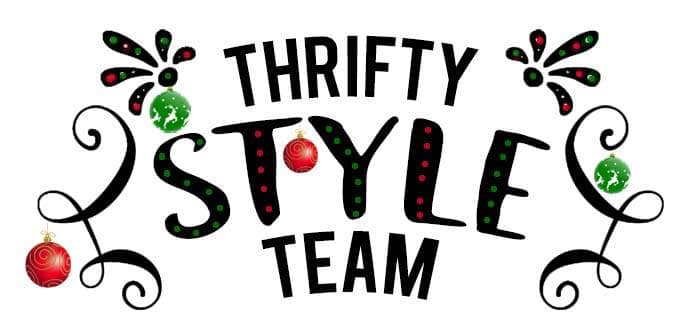 Scrabble Holiday Art How To
For your convenience, this post contains affiliate links. If you make a purchase, I may receive a commission. There is no additional cost to you. My full privacy policy is here.

Materials needed:
bits and pieces
hair drier

Scrabble Art How To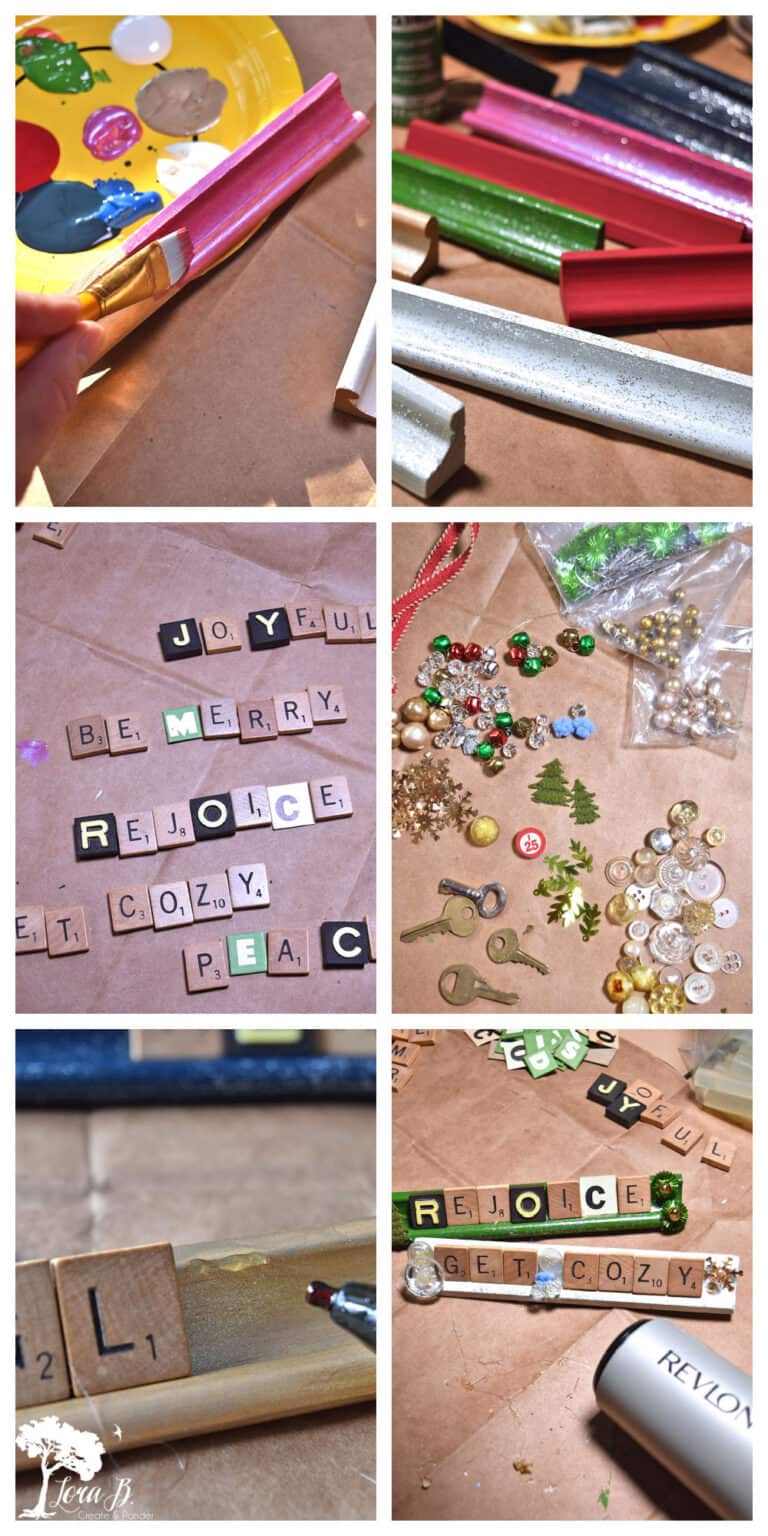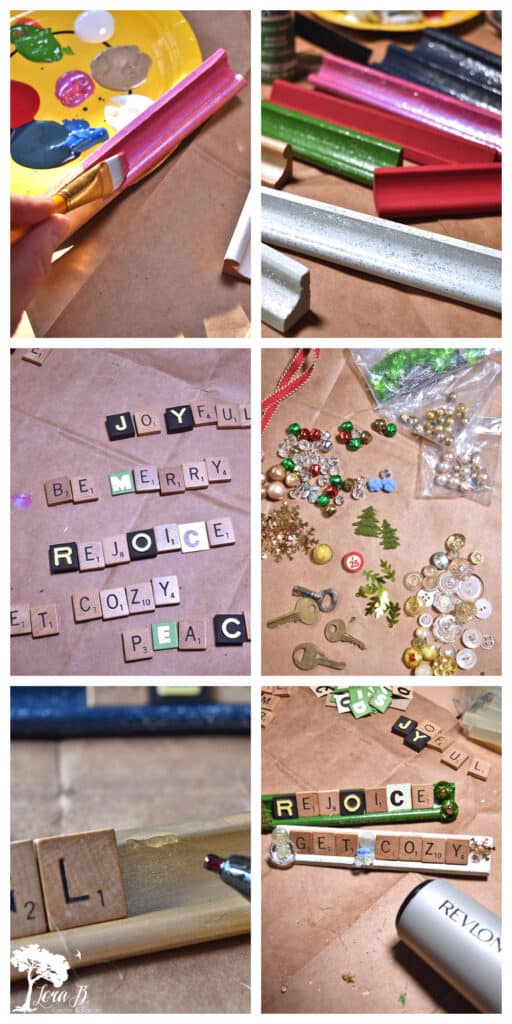 Paint scrabble trays with desired craft paint colors. A coat of glitter paint over the top will give it extra Holiday sparkle.
Paint the tops first, let dry. Then paint the bottoms and ends.
Gather your letters and brainstorm the words you'd like, varying the types of letters if you like.
Find bits to add to your art: broken jewelry, old buttons, ribbons, junk.
Decide how you want your word to be on the tray. Overlap letters if you need to conserve space. Place hot melt glue strip behind top of letter only (if you do it on the bottom, it will show more). Glue on each letter.
Hot glue any extra embellishments you'd like. Finish off with a hot hair drier to melt the glue strings.
Here are some that I did to give you word and embellishment ideas. Once you get started, you'll want to make a bunch!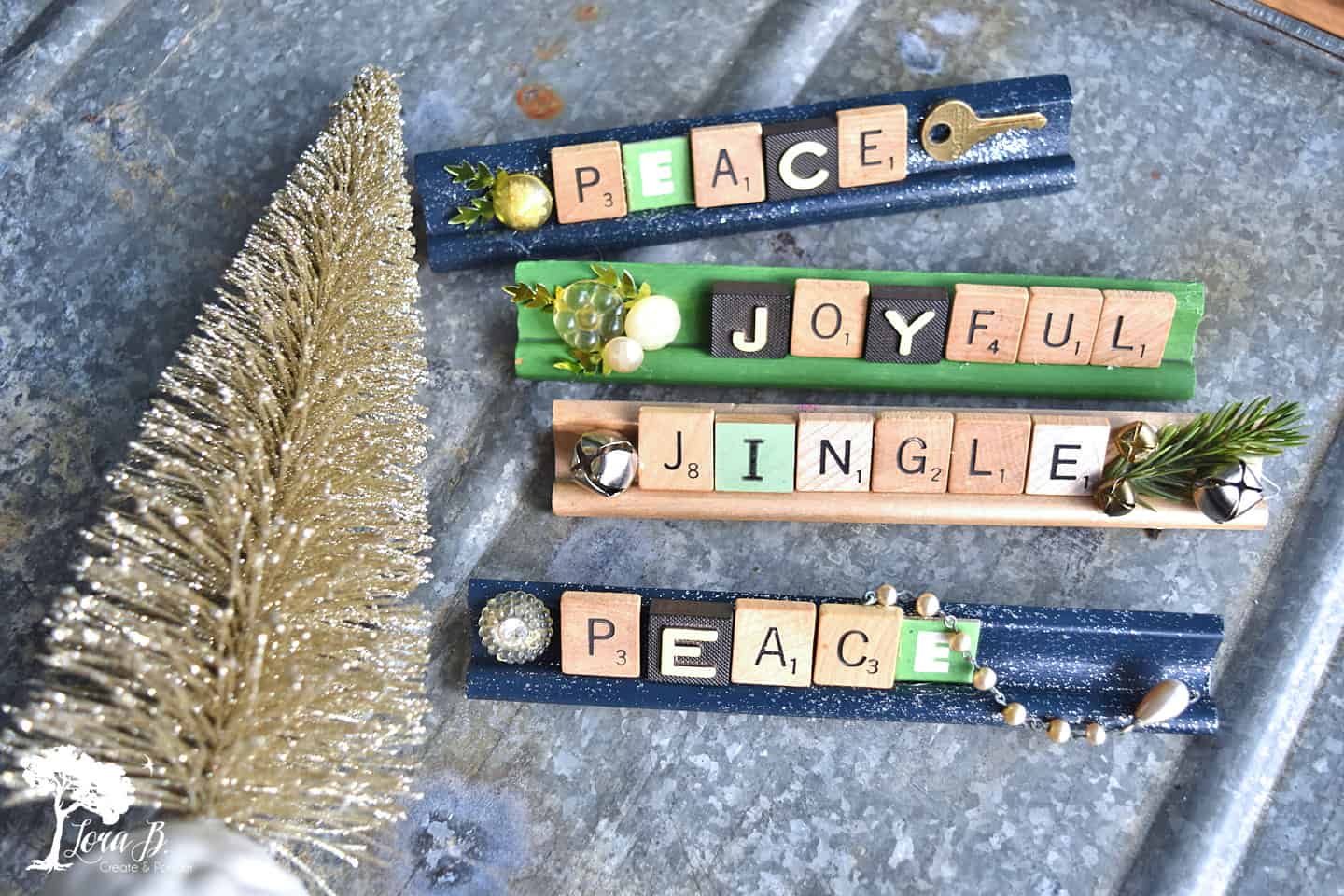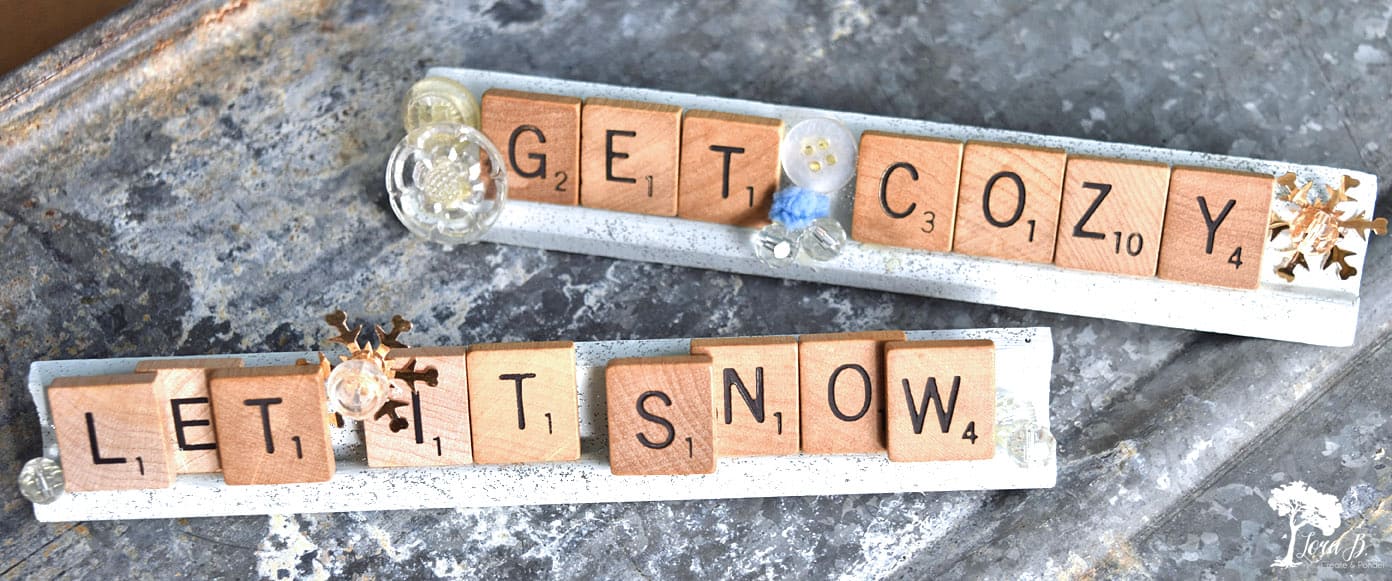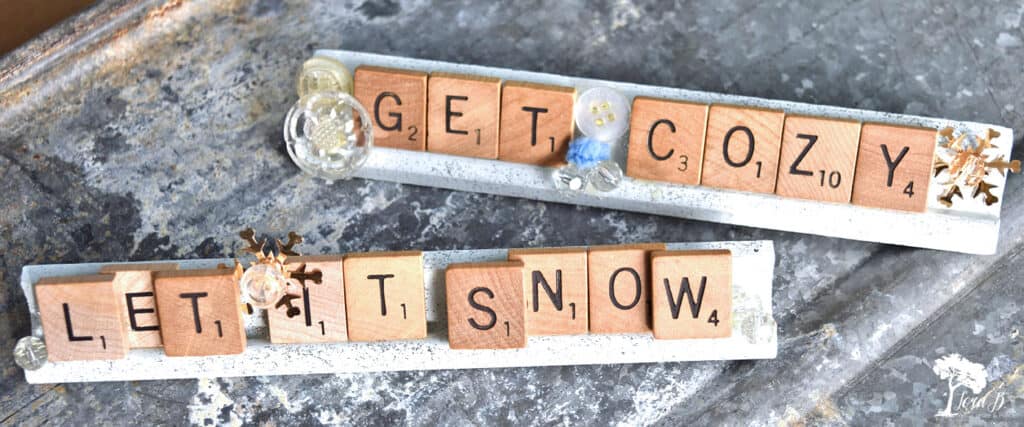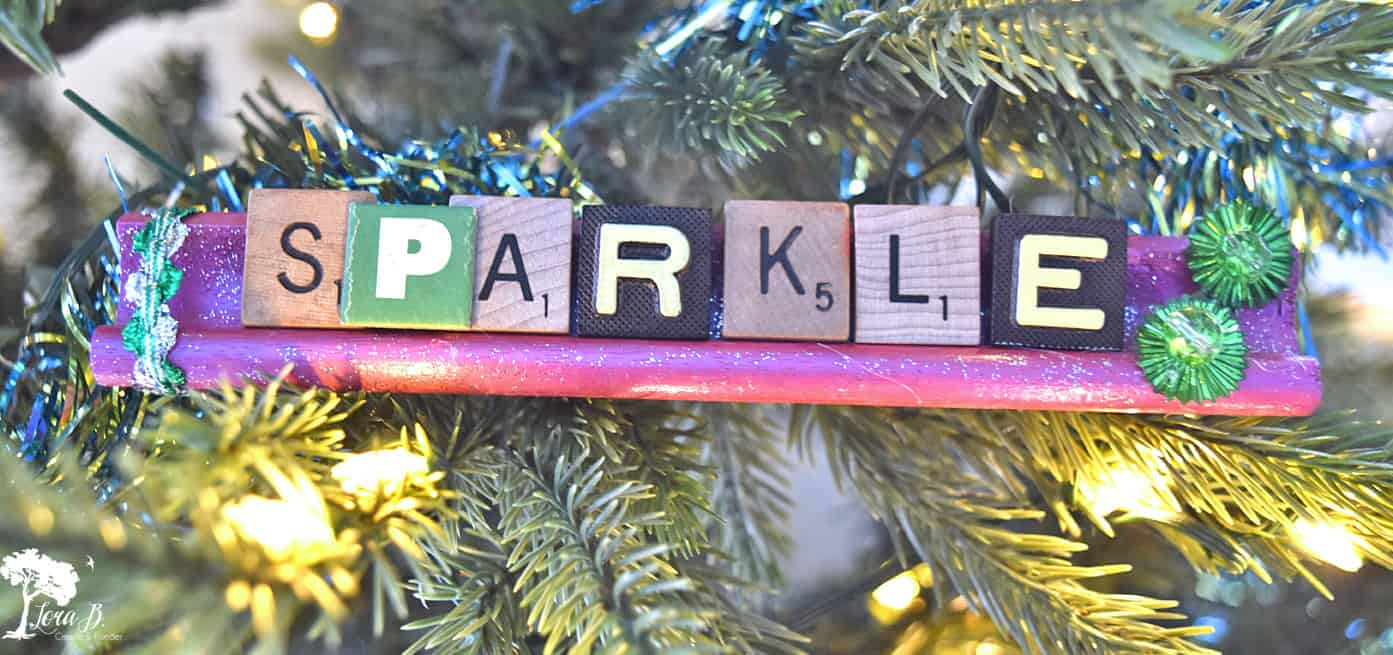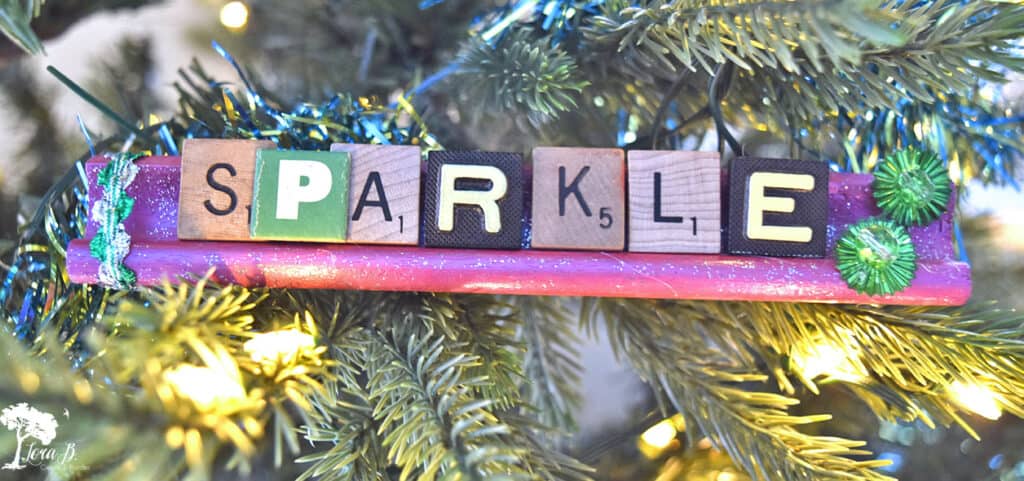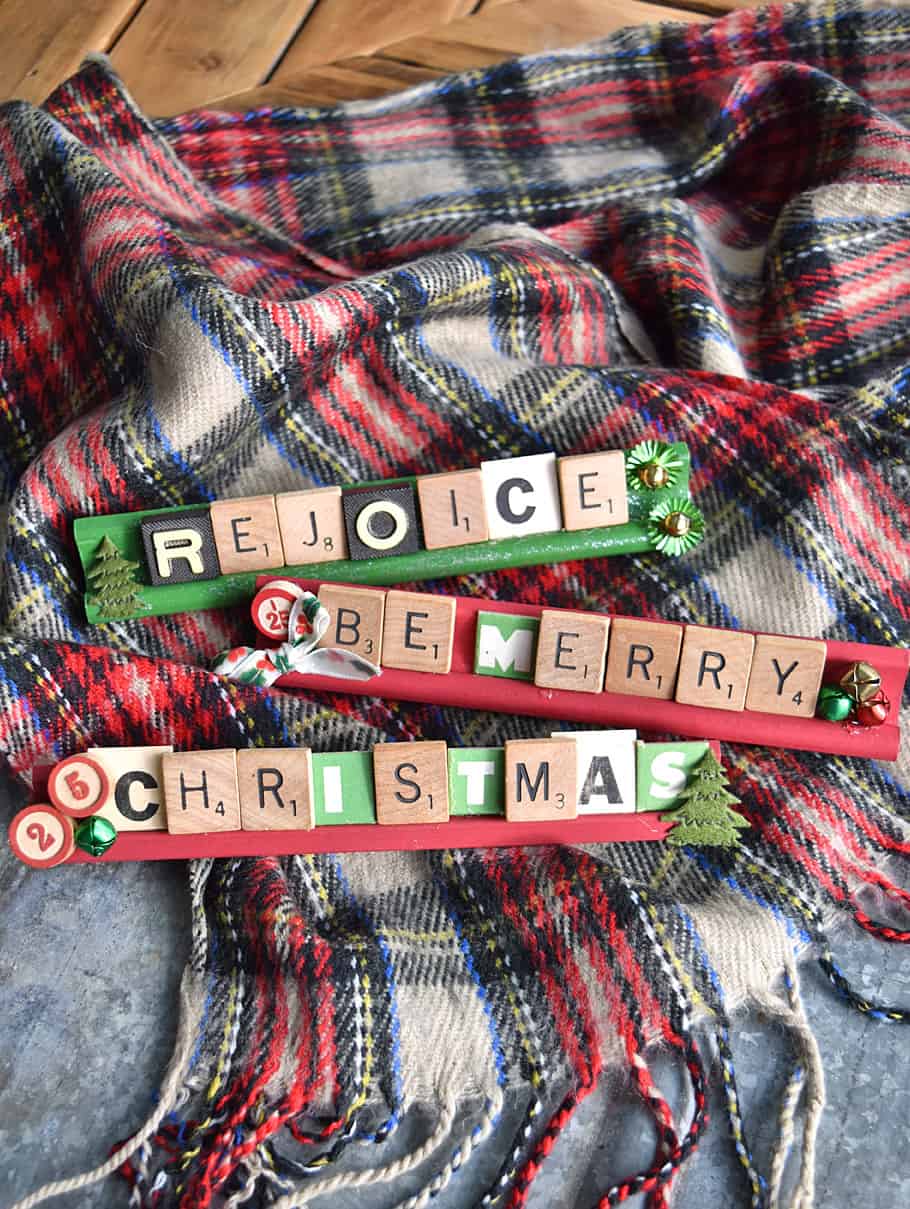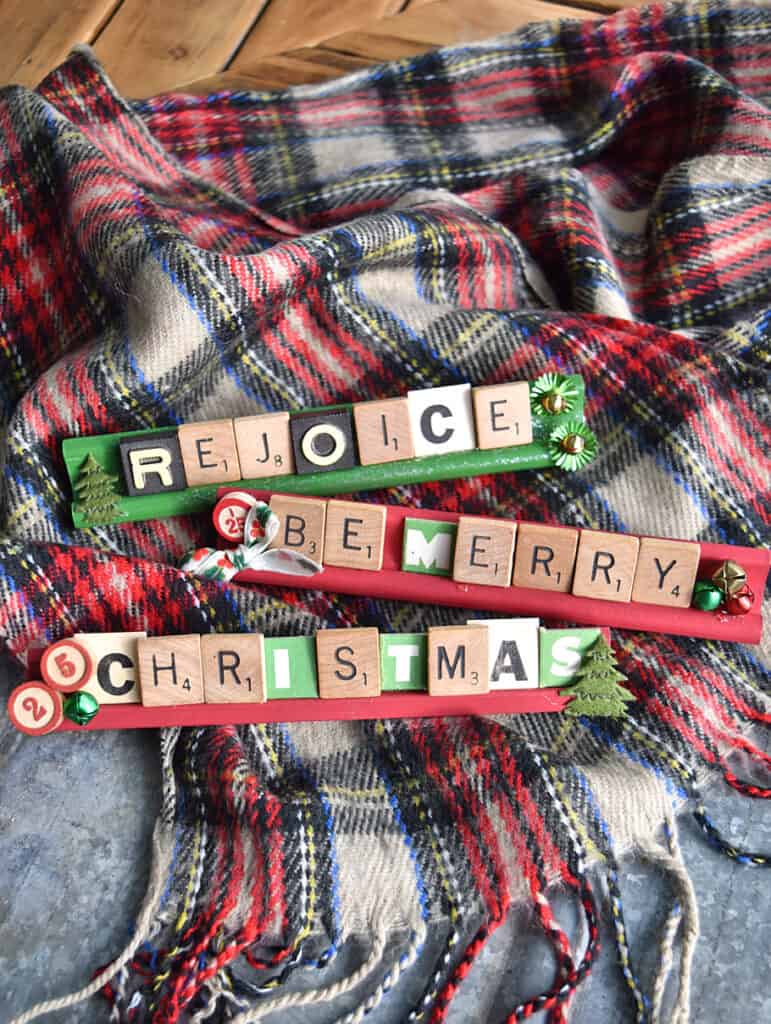 Great Idea for Holiday Gifts
Yes, you'll want to add some of these around your home with your Christmas decor, but they're great to add to a gift! A fun, unique addition to a homemade treat to give all those people you want to thank this time of year.
I added one to the top of my Delicious Cranberry Orange Bread and some backyard black raspberry freezer jam.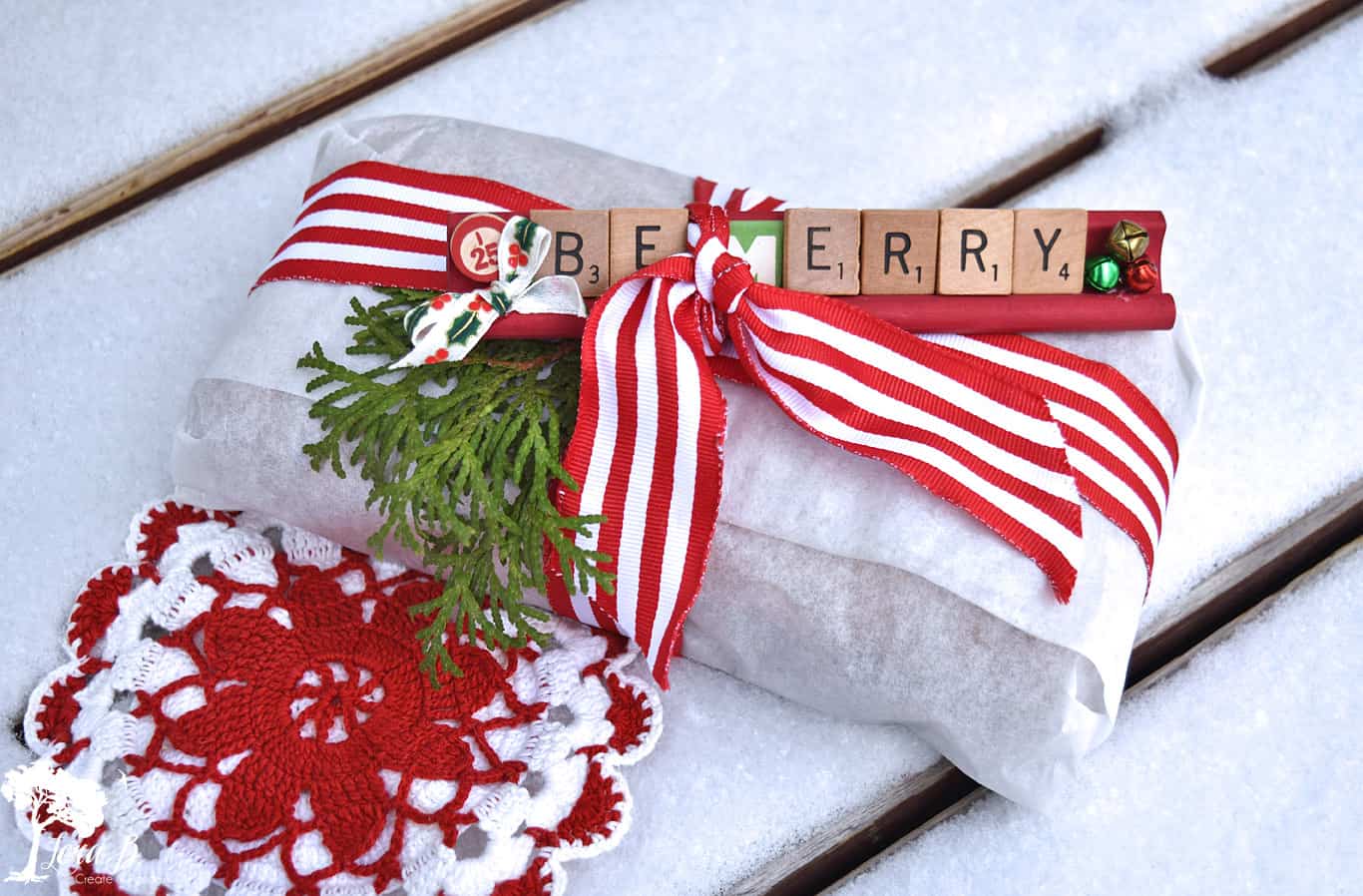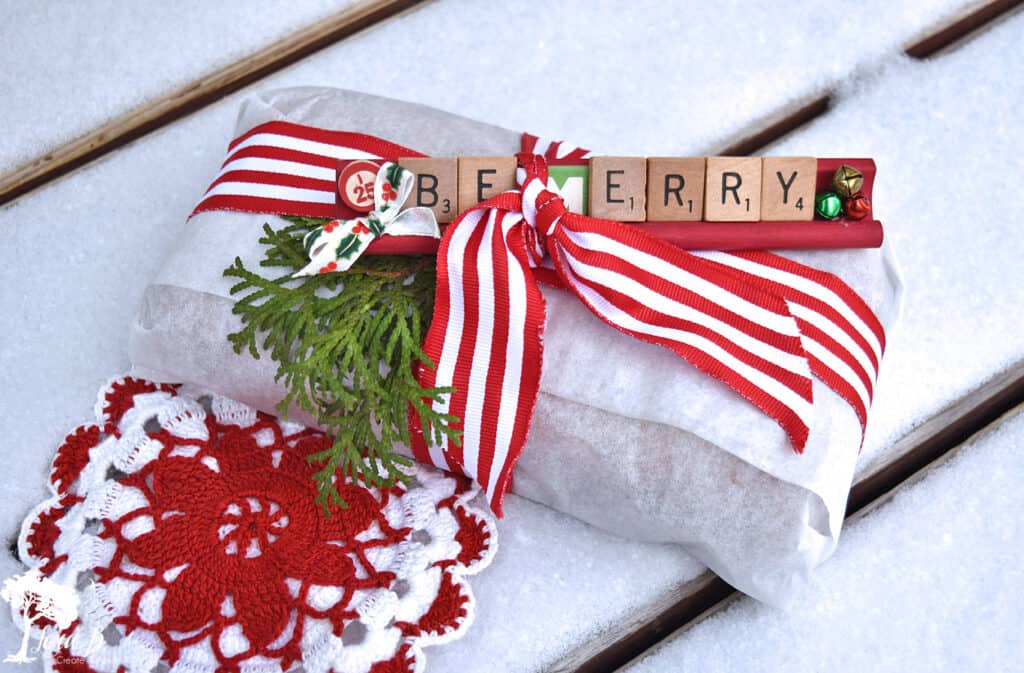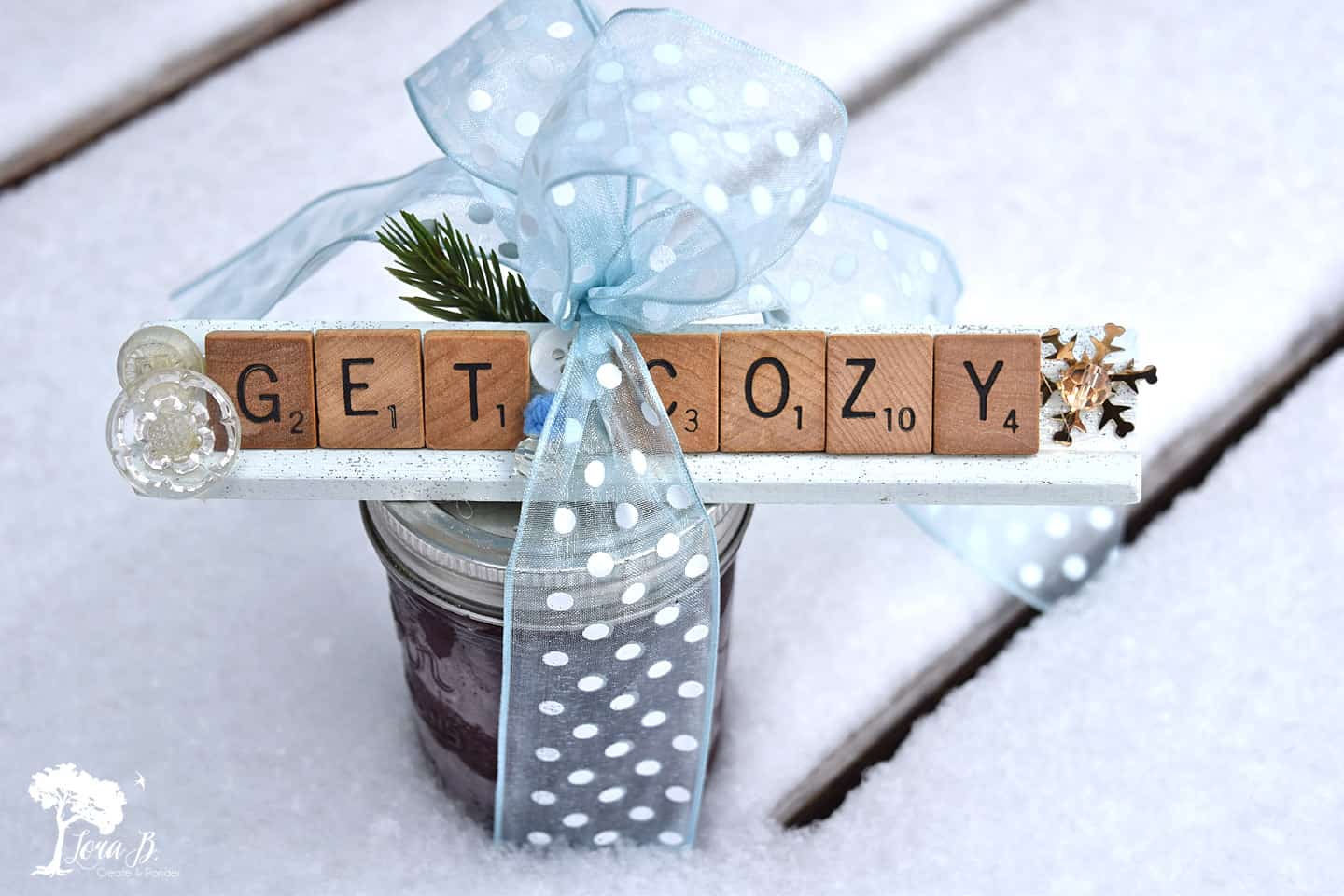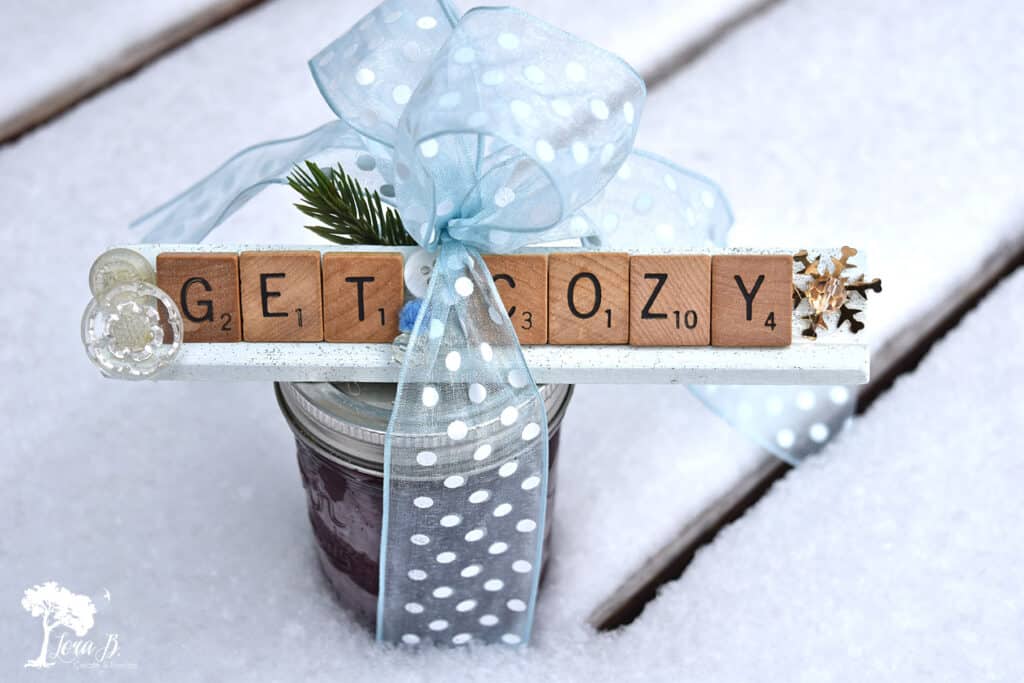 Don't you love homemade gifts like these that show you put in some extra effort?
These little greetings are the perfect windowsill decor touch, too.
Hope you enjoyed this Scrabble Holiday Art How To, and are inspired to get creative! Definitely become an Insider if you want to keep the ideas coming!
Pin, Share, and Enjoy the rest of the inspiration!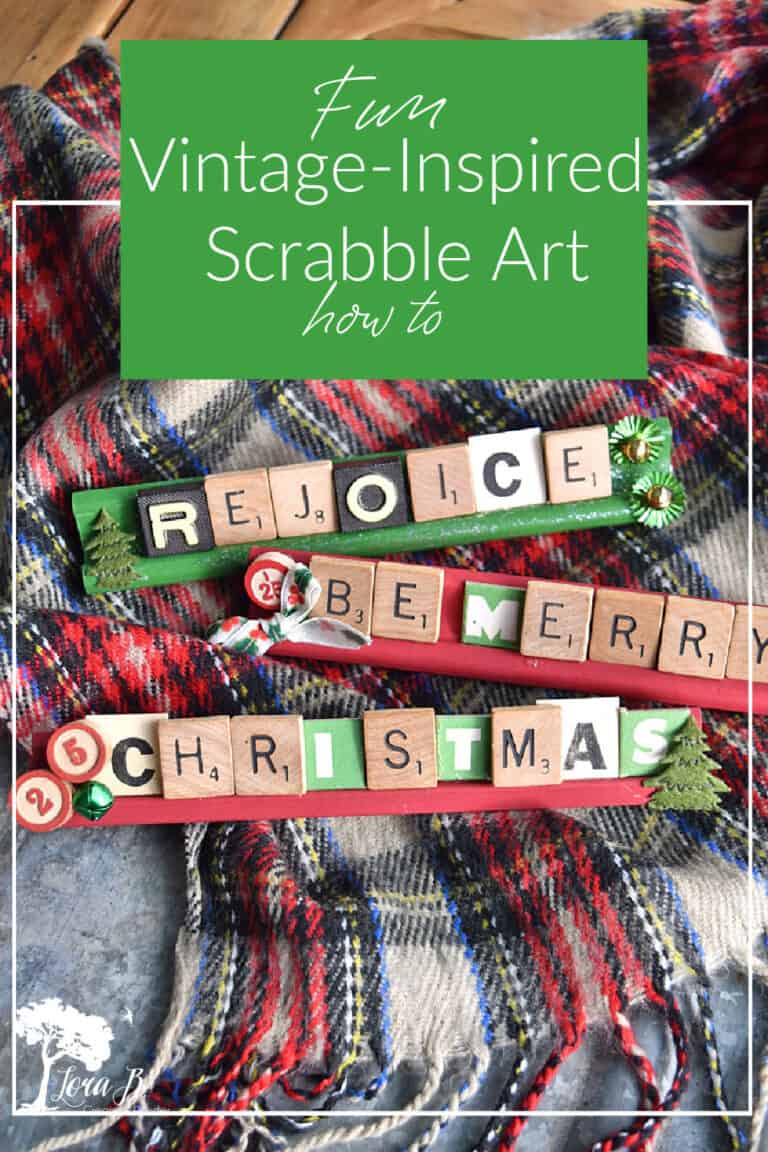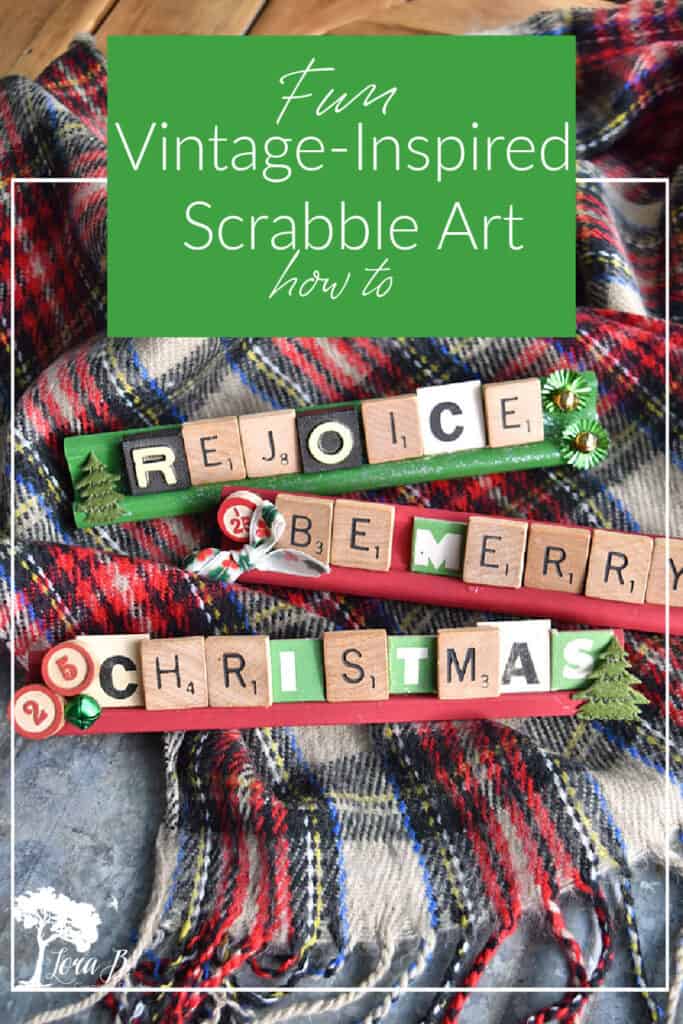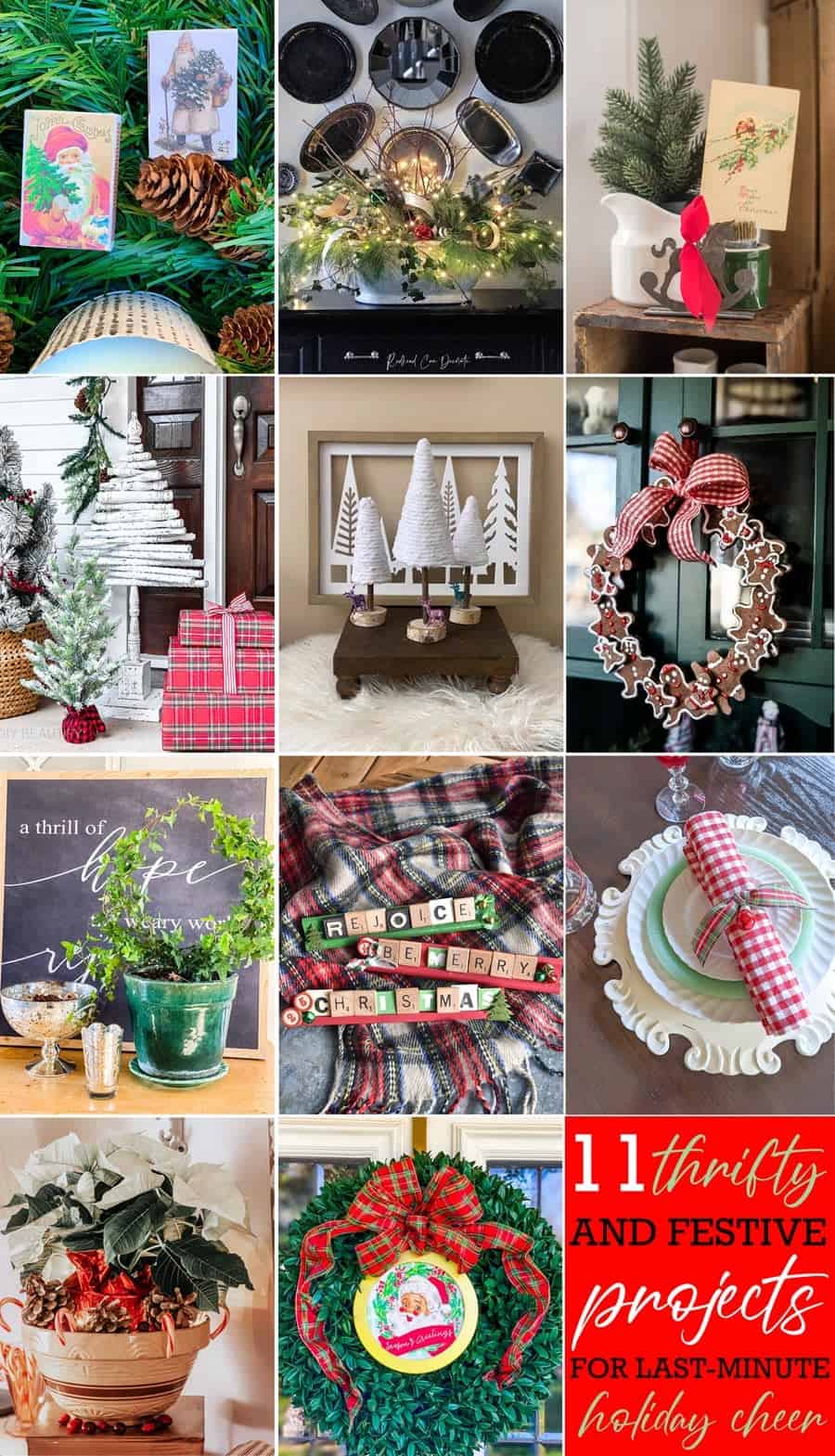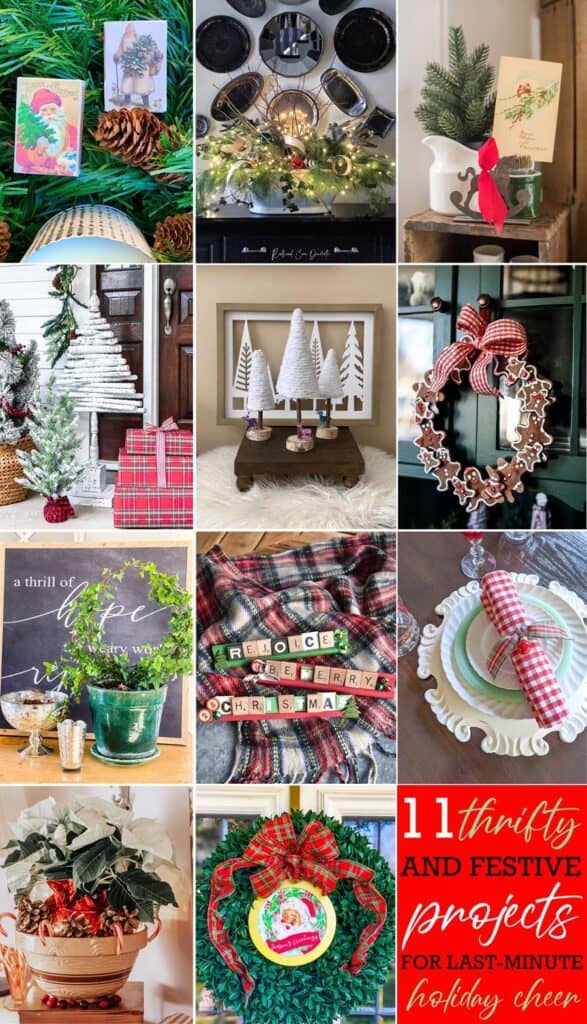 Redhead Can Decorate, "How to Create a Fresh Pine Christmas Centerpiece"
Our Crafty Mom, "Easy DIY Cone Christmas Trees (From a Dollar Tree Mop Head"
DIY Beautify, "Chippy White Spindle Christmas Tree"
2 Bees in a Pod, "DIY Christmas Matchbox – Perfect Gift"
Sweet Pea, "Painted Christmas Stocking"
Postcards from the Ridge, "Festive Christmas Table Decorations That Anyone Can Do"
I Should Be Mopping the Floor, "Free Retro Santa Printables"
The How To Home, "How to Dress Up a Cheap Poinsettia Plant so it Looks Expensive"
The Tattered Pew, "How To Make An Ivy Topiary From a Wire Hanger"
Cottage on Bunker Hill, "How to Make a Wreath Out of Gingerbread Salt Dough"
VinYet Etc, "Create Holiday Magic – Have yourself a Vintage little Christmas!"

Sharing at these lovely parties: