Weekly Rambles is a summary of the week, plus favorite decor and creative inspiration from around the web.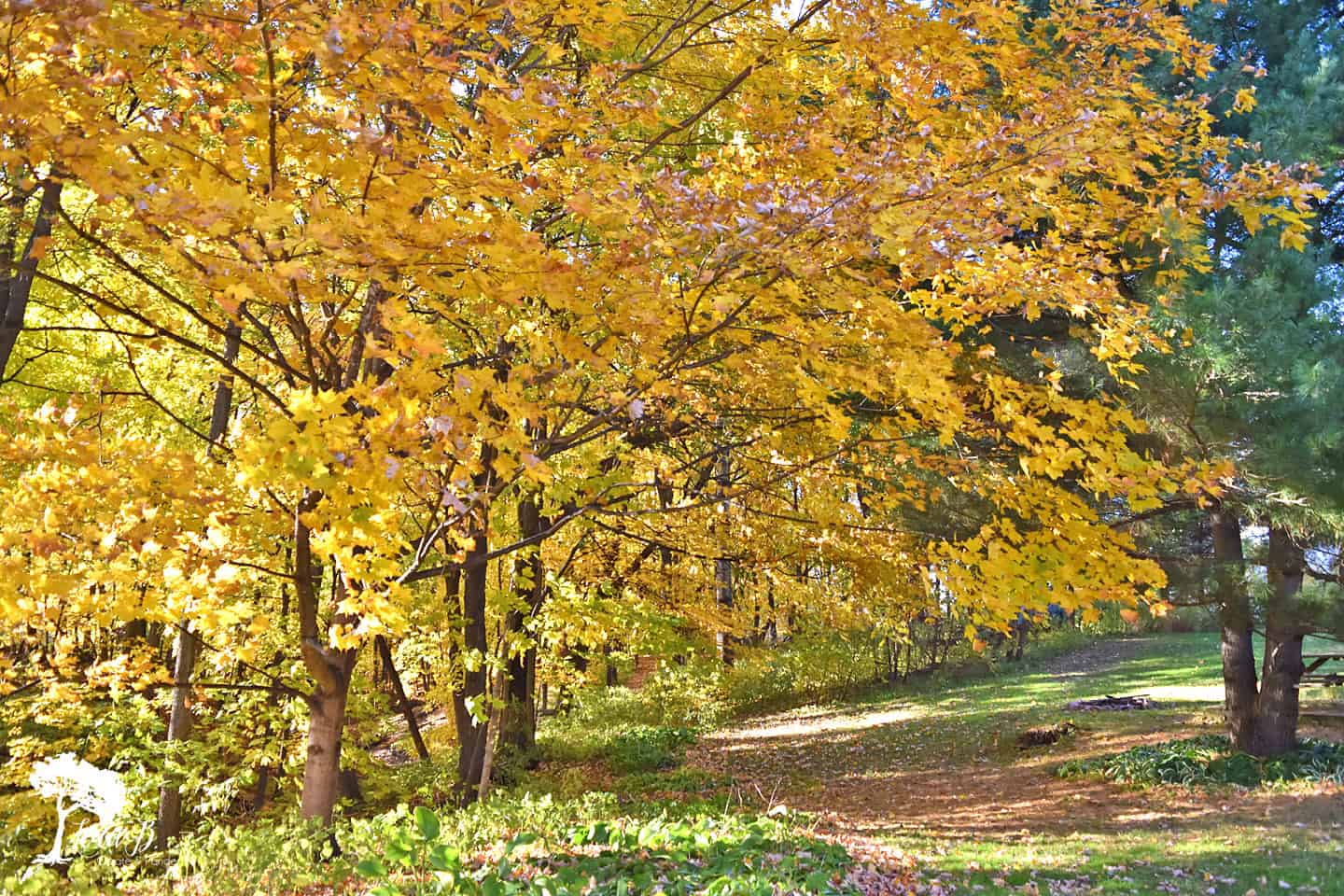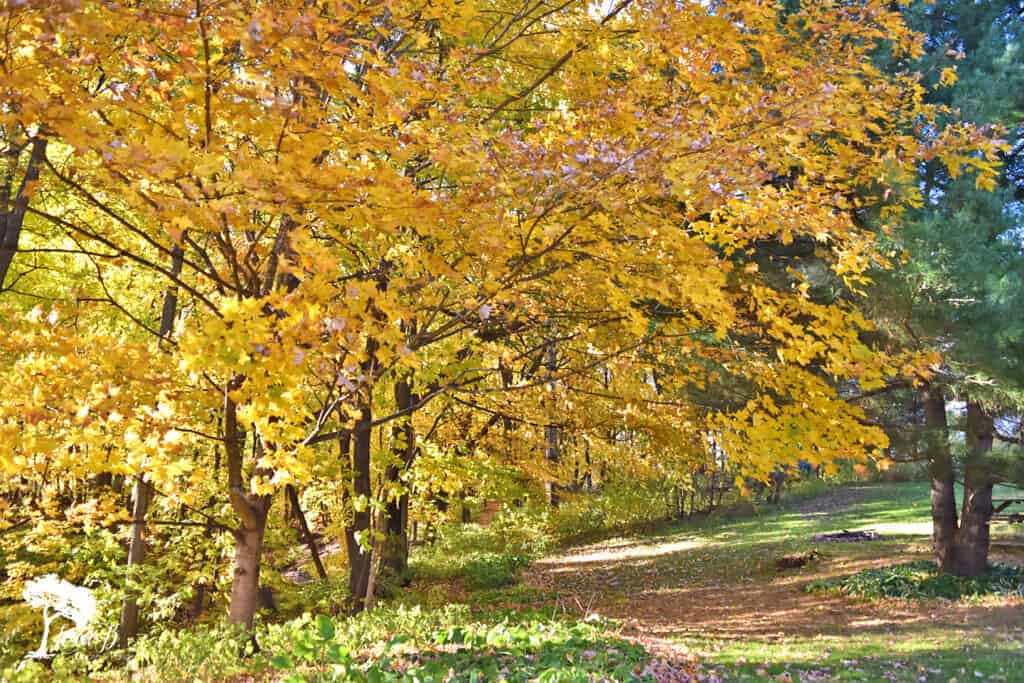 It's time to bring back the Weekly Rambles. I haven't decided if it will be every Saturday yet. Feeling a little non-committal these days since Mom passed. Is that a stage of grief? I know many of you looked forward to these every weekend, so I'll try to get back in the swing of it! I do love seeing all the creativity out in the blogging world! Here are my Weekly Rambles!
Weekly Rambles
For your convenience, this post contains affiliate links. If you make a purchase, I may receive a commission. There is no additional cost to you. My full privacy policy is here.
~We're in the golden days of our yard! For a few short weeks, the mature maple trees that surround our house are in their full, colorful glory. The view out every window is filled with golden trees, and colorful leaves cover the ground. If only it could last longer! Soon the leaves will be down and everything will be brown and barren. Then we start wishing for some of the white stuff!
~Happy Girl will be moving to her 1st apartment in a couple of weeks, now that she has a "real" job. I'm so excited for her. And I'm excited that I get to take over her room! No more office in the same room that I sleep! Can't wait to get it all set up. With a designated space in my house, I'm hoping to get video figured out, and start a youtube channel. Are you ready to actually SEE me do some projects? Stay tuned!
~If you get my weekly emails (sign up HERE), you know I'm slowly emptying out our storage unit (given up on moving). We can actually see the floor now, and Mr. Fix-it is getting excited to not have to pay the monthly fee! I'm unpacking collections I haven't seen for 2 years (that's the fun part) and trying to rework them into our home (that's the not fun part). Anyone else getting in the "I need to get everything clean and organized before the Holidays" mood?
~The weather has changed this week, and the temps are dropping. I'm pulling out the Fall recipes! This week I made chili, and also Pumpkin Chocolate Chip Muffins; they're a family favorite. I also shared Easy, Delicious Pepperoncini Shredded Beef on the blog. Hopefully you'll love it as much as we do!
~As I'm unpacking, I'm starting to think about this year's Christmas decorating theme, because every year is different. If you're starting to dream, too, check out "How to Plan Out Your Christmas Decor". If you're in the mood to do some Christmas crafting, check out "12 Vintage Repurposed Junk Ideas for Christmas".
Favorite Inspiration From Around the Web
Get your home ready for the Holidays with these ideas.
These were great tips to keep fresh flowers lasing longer.
Get great tips for when to divide your perennials.
Loved this simple brown kraft leaf garland DIY.
This beautiful DIY Dried Flower Wreath is a great way to enjoy your spent summer garden.
Loved this over the top pumpkin display, just for fun!
Loved this post on discovering your style and creating mood boards.
Appreciated the insights for re-discovering your life purpose in this post.
This is a fun way to repurpose an old trunk.
Loved this bathroom refresh (and the black toilet seat).
I'm sure that's enough inspiration to keep you busy for awhile!
Are you happy to see Weekly Rambles back?