Easy, Delicious Pepperoncini Shredded Beef
This yummy shredded Beef recipe is a family favorite. easy and impressive for large gatherings.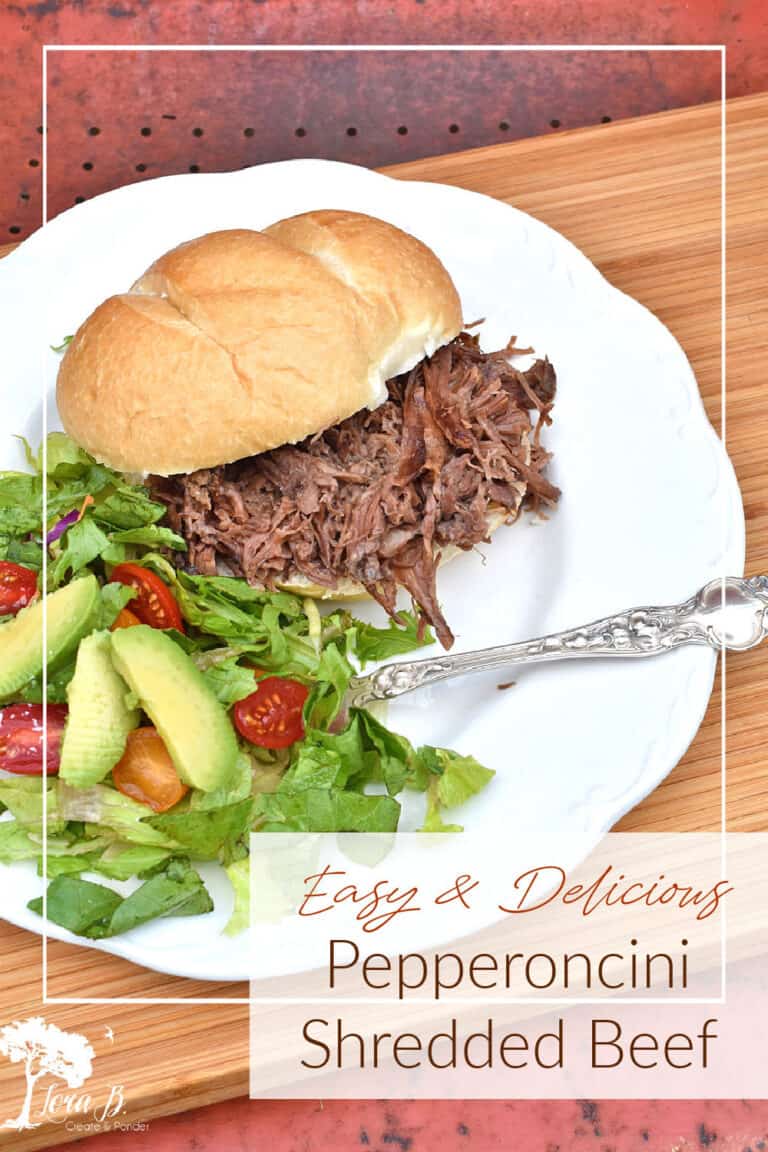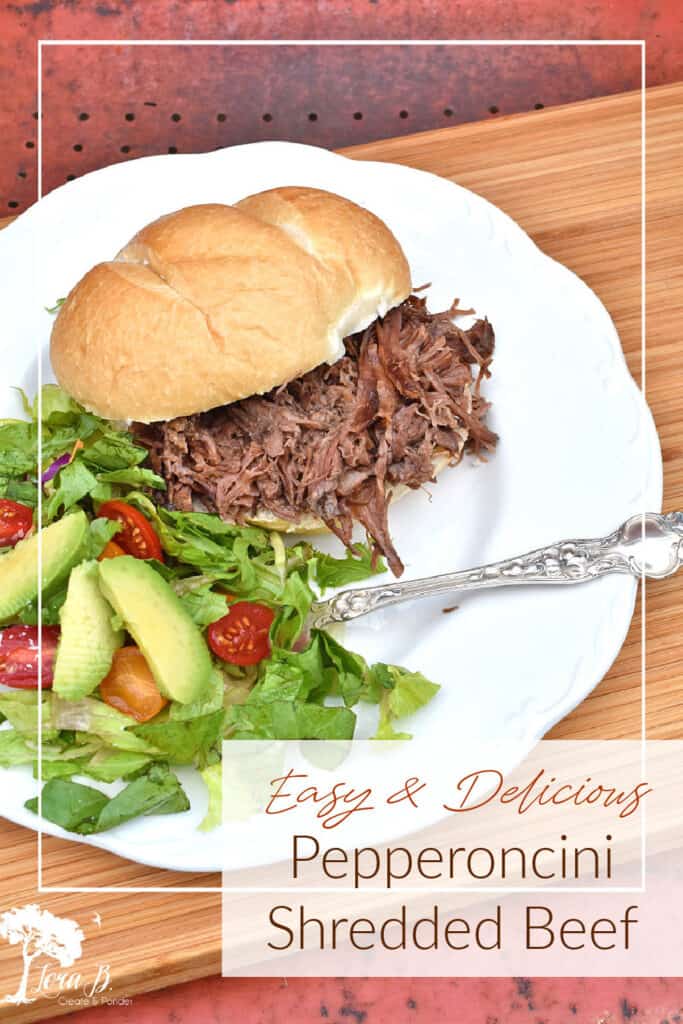 There's nothing better than a recipe that is both easy and delicious. This Shredded Beef is definitely both and has a unique flavor to boot. It's perfect for a large gathering, or to keep in the frig and eat as leftovers for several days. And make sure you freeze some, so you can make a yummy pot of Vegetable Beef Stew later. Enjoy this Easy, Delicious Pepperoncini Shredded Beef recipe!
Easy, Delicious Pepperoncini Shredded Beef
For your convenience, this post contains affiliate links. If you make a purchase, I may receive a commission. There is no additional cost to you. My full privacy policy is here.
This recipe is the easiest to make! All you do is put the 3 ingredients in a roaster pan or large baking dish, cover, and let it cook all day. Your house will smell wonderful. Then simply pull apart the tender beef and eat as you like.
Printable recipe below.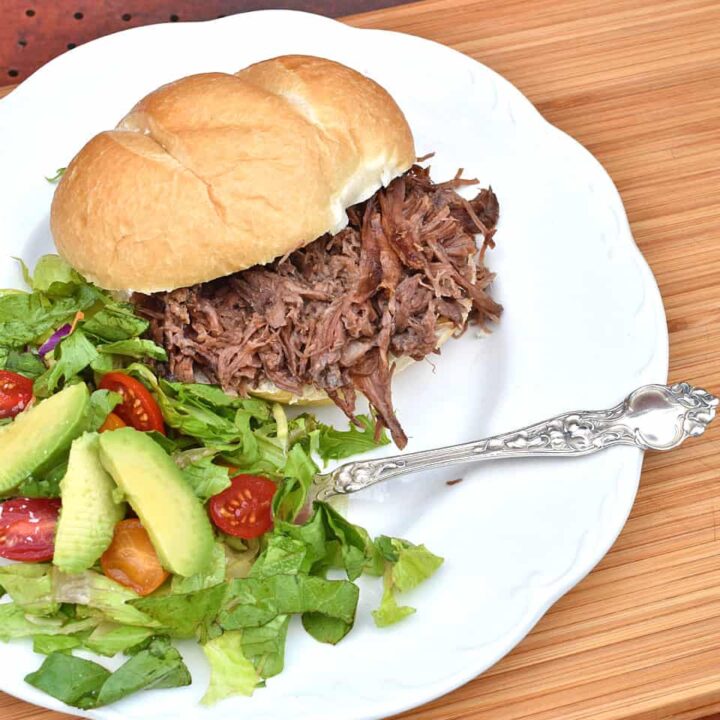 Pepperoncini Shredded Beef
Additional Time:
10 minutes
Total Time:
7 hours
20 minutes
This easy recipe for shredded beef has delicious flavor. The large recipe makes it perfect for gatherings. Leftovers make an amazing vegetable soup.
Ingredients
6-8 pound chuck roast
1 jar whole pepperoncini peppers with juices
3 Dry Ranch dressing packets (Hidden Valley)
Instructions
Place raw meat into roaster pan or large baking pan.
Shake dry ranch packets over meat.
Pour entire jar of whole pepperoncini's and juices over.
Cover with heavy foil or lid.
Bake 275 degree oven for 7 hours.
Shred tender beef with forks.
Can be placed in crock pot on warm for large gathering.
Serve with sandwich buns.
Notes
Offer horseradish sauce for a zippy topping.
I always freeze a couple cup-fulls to make a delicious vegetable barley soup later.
Let me know if this Easy, Delicious Pepperoncini Shredded Beef becomes a favorite for you!
Pin & share!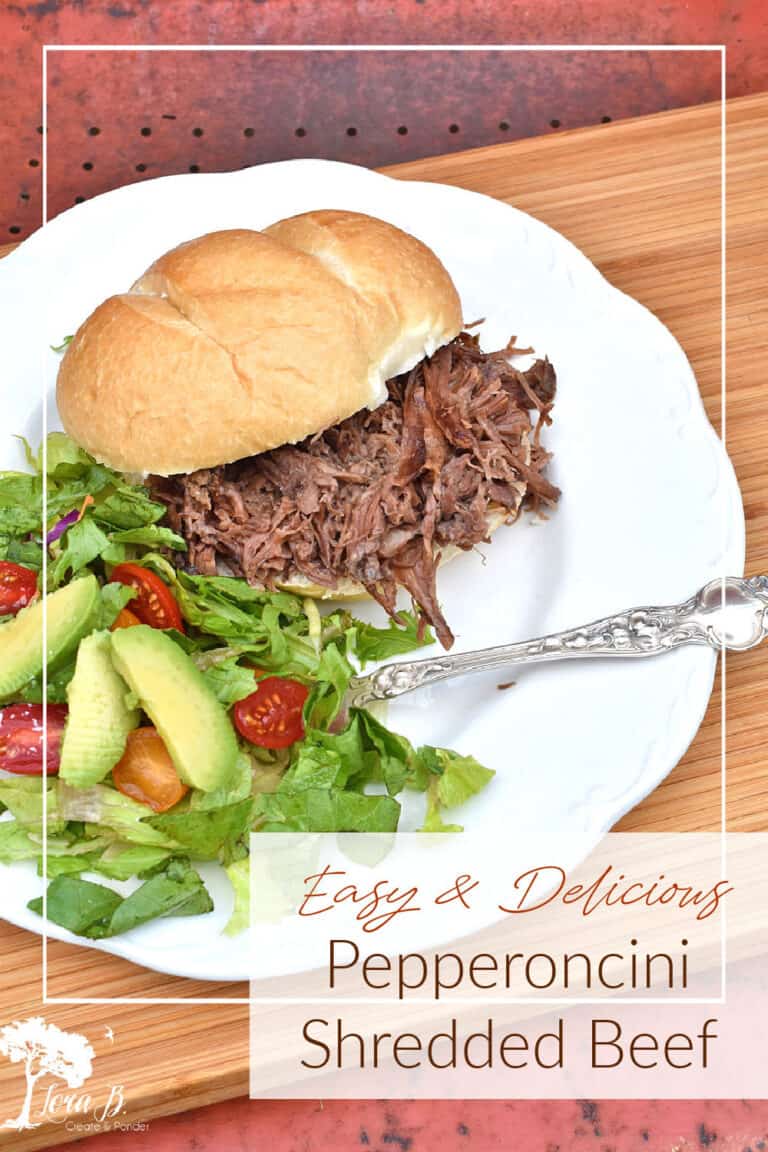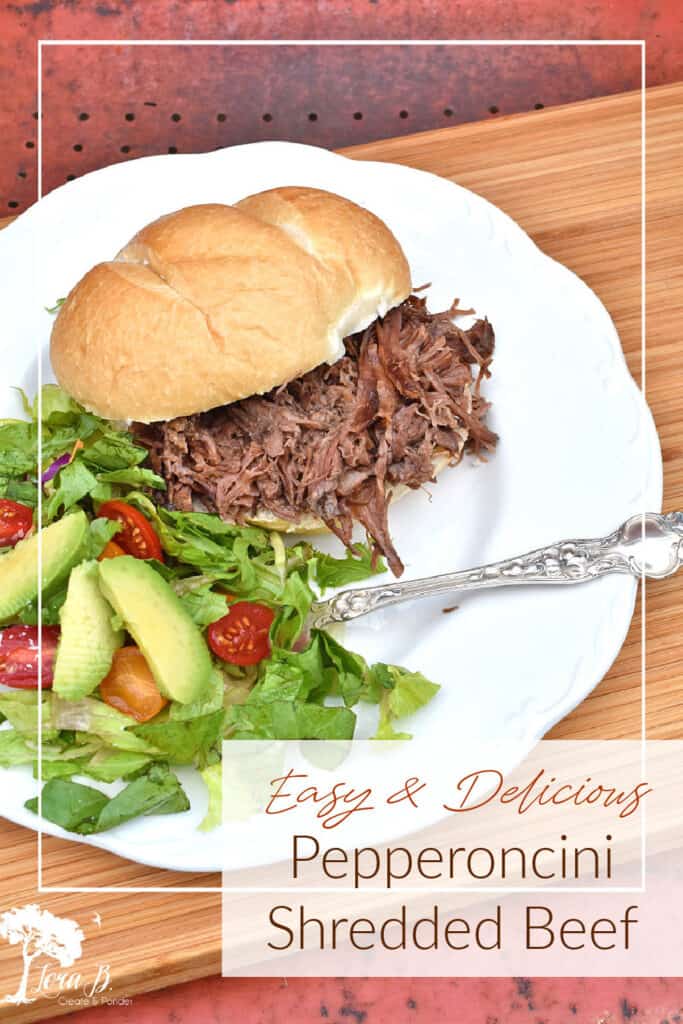 Sharing at these lovely parties: