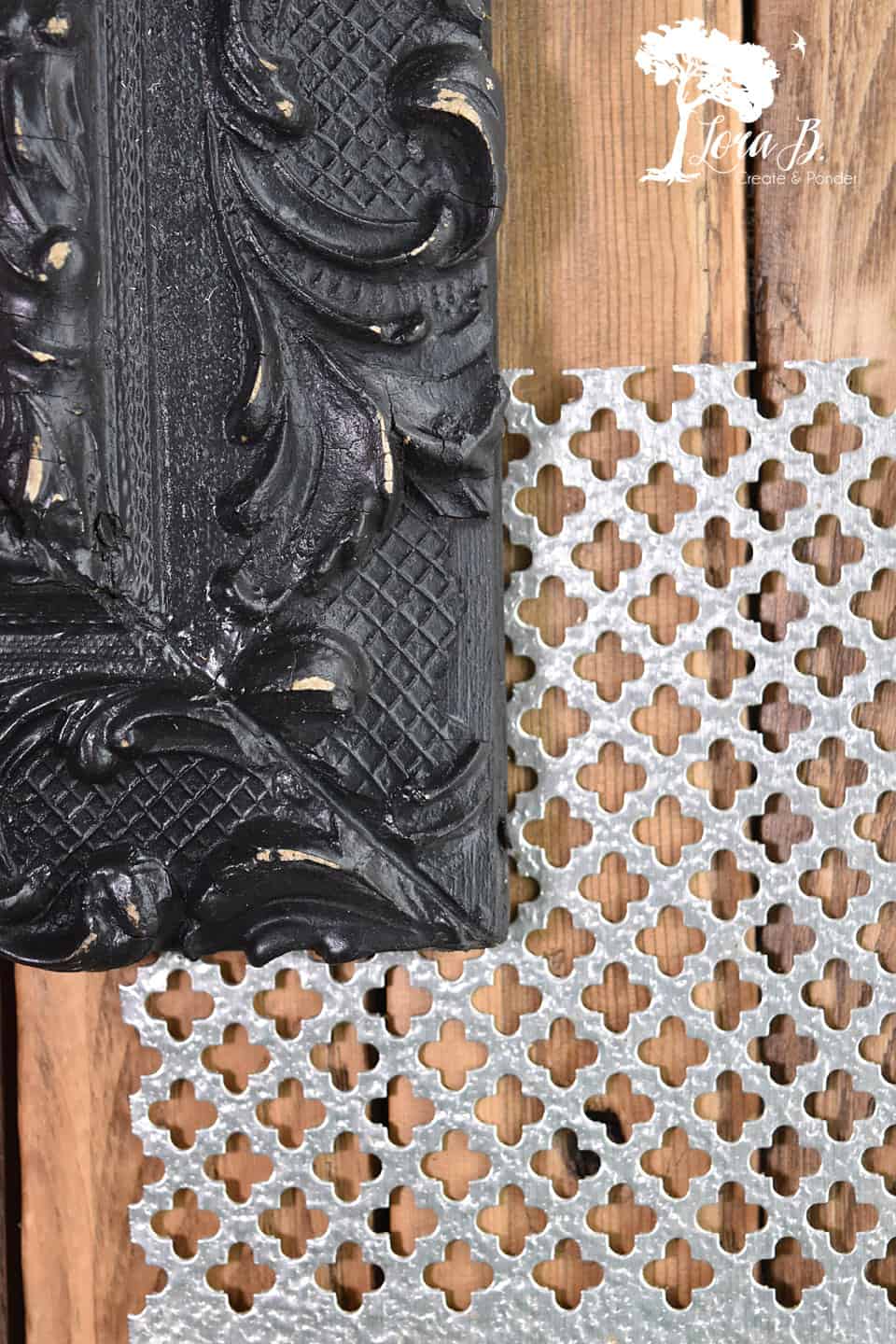 Vintage Frames have so much character in and of themselves, they hardly need any more help. But sometimes, when the ceramic detailing is falling off and you want more creative possibilities than just hanging an empty frame on the wall, some refreshing and re-imagining is in order. This easy frame project results in so many beautiful and functional creative uses, you'll be hunting for that perfect frame to upcycle!
Today's project is inspired by my Thrifty Chicks Challenge friends! Each 2nd Wednesday of the month we come up with creative ideas centered around a theme. There will certainly be a Valentine flavor happening today, since it's Valentine's Day! All my friend's projects will be linked up at the bottom of this post; make sure to check them all out! These ladies are so creative!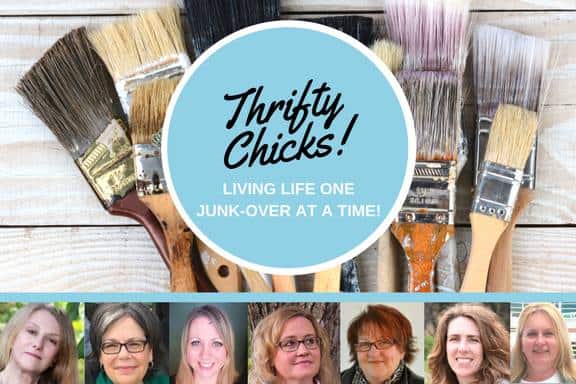 The first task is to find a wonderful, vintage frame. Even if some of the details are chipping off, no worries. Once you get some paint in your favorite color on, and give it a little distressing, no one will notice. I'm using an old, thick frame that I painted black and distressed. I wanted a classic color so I can use this frame in many different ways.
The sheet metal can be purchased at most big box stores. It comes in 24″ x 3′ sheets and is around $30 per. It comes in a couple designs and is a remake of old radiator covers. I've used a retro-style triangle design on more plain frames, but this more vintage-y looking design looks great with fancier frames. You can either leave the metal silver or spray paint a color.
Cut the sheet metal with tin snips to fit into the frame where the glass used to be. Then nail or staple small strips of wood around the edges to adhere the tin to that recessed area of the frame.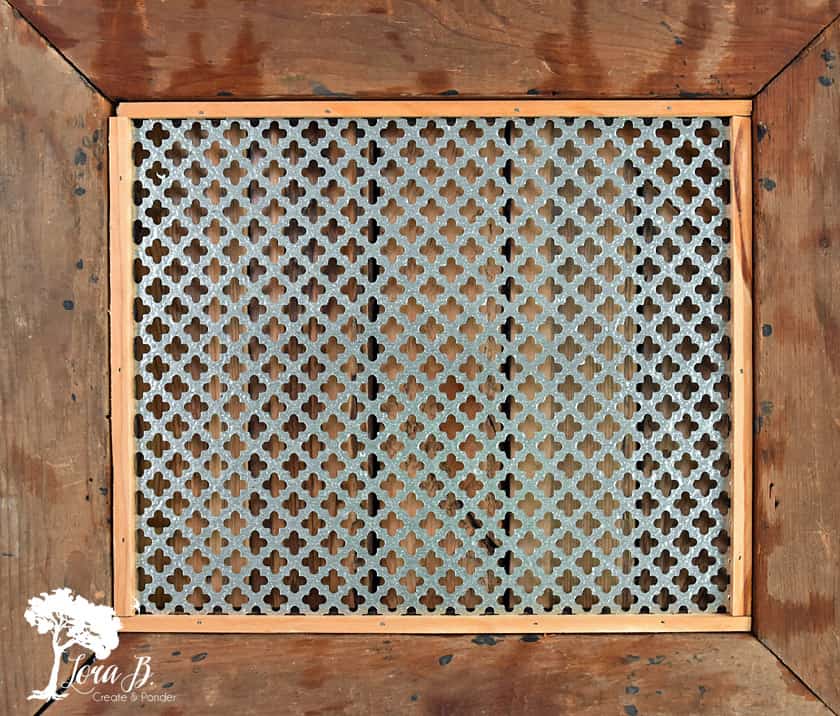 It's as simple as that! But now the fun part comes…so many decorating options, both functional and beautiful!
You can use it as a base for a centerpiece: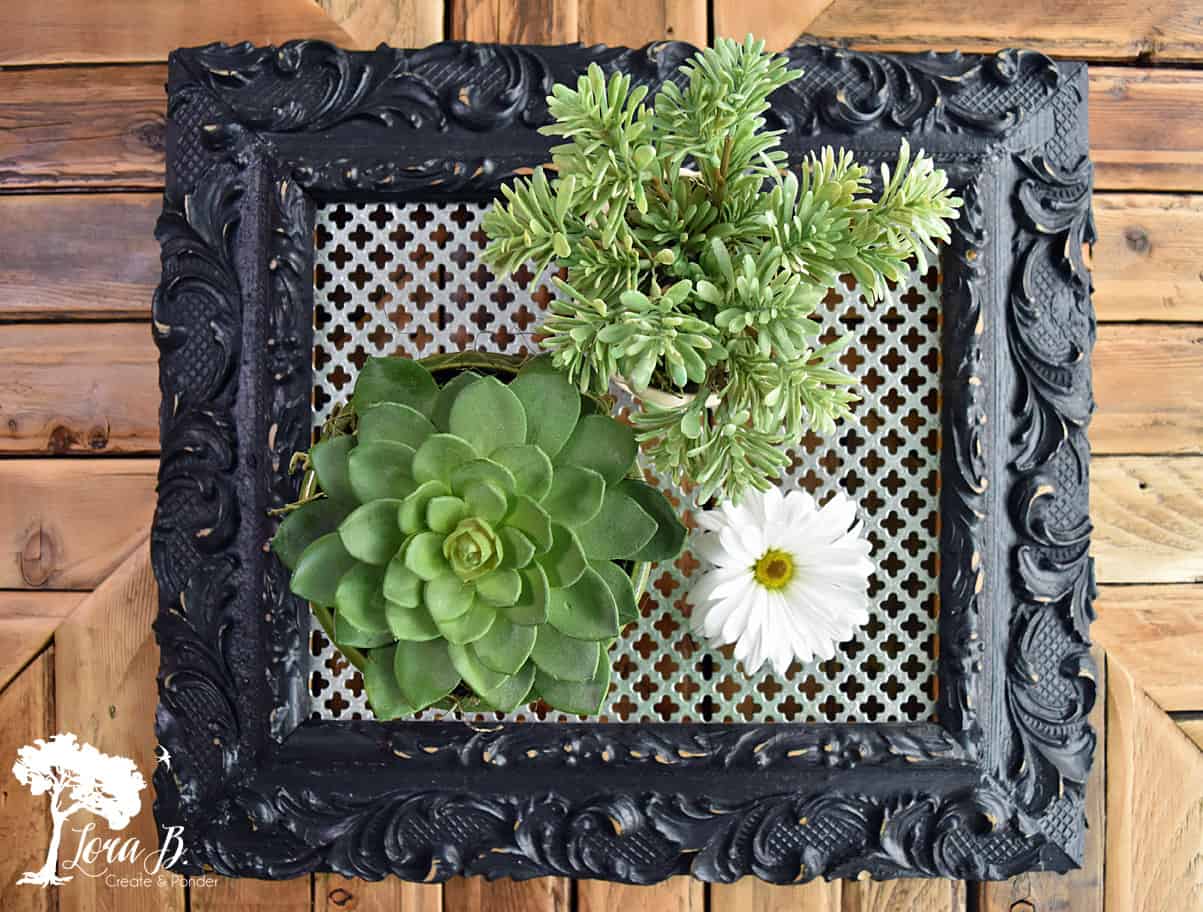 If you place a picture hanger on the back, you can elevate your jewelry collection to art status, combining function and beauty: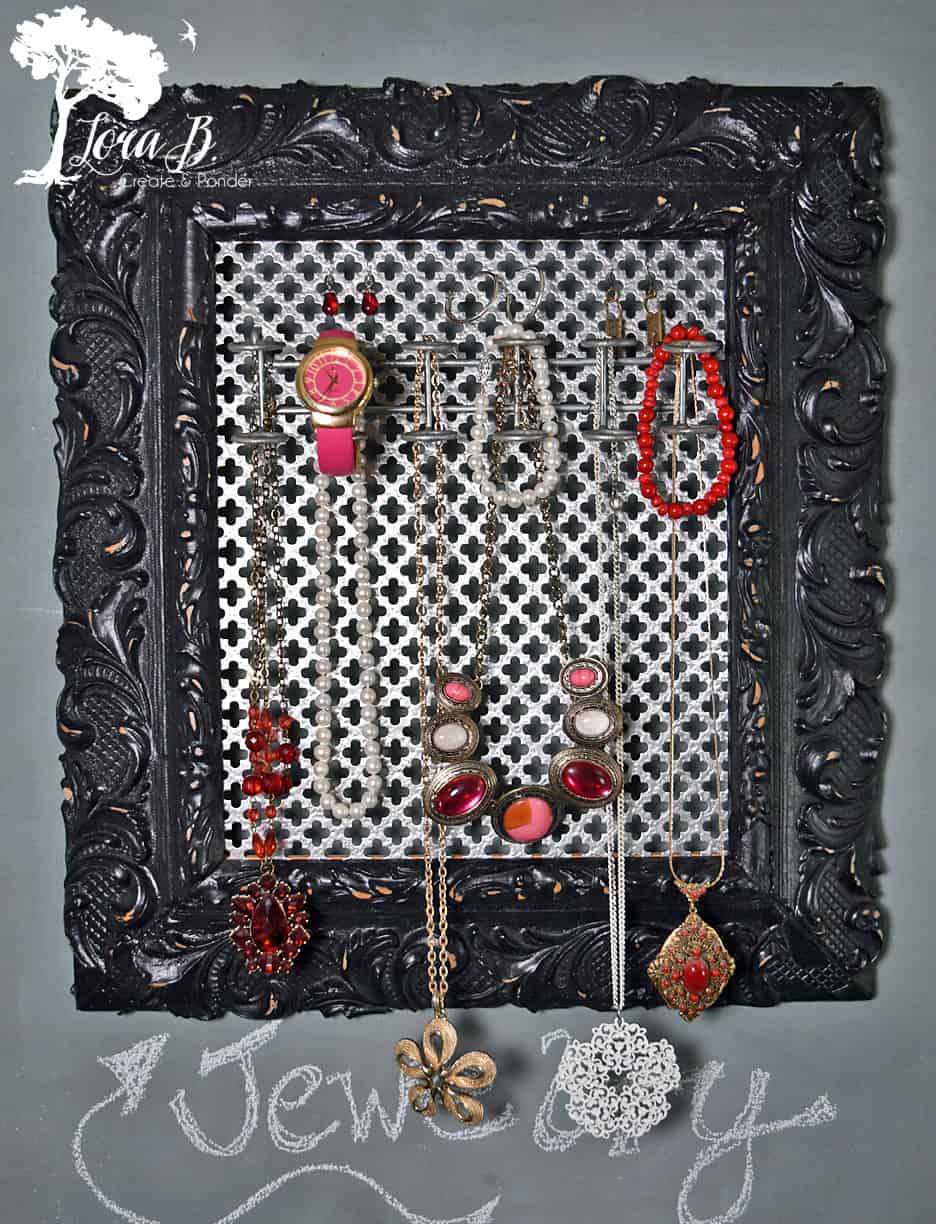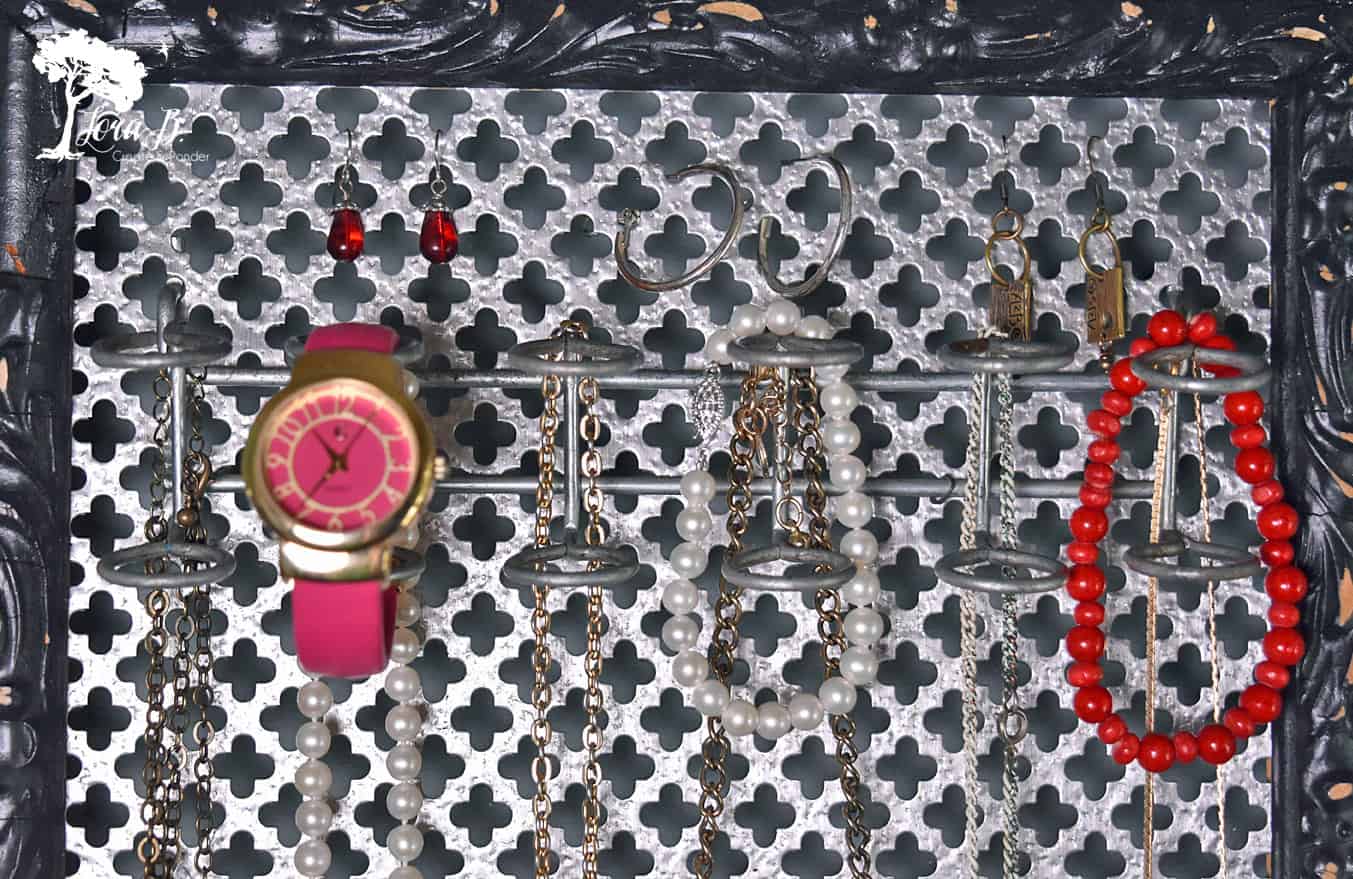 An old tool organizer works wonderfully for necklaces and bracelets, it's arms wedging in between the holes of the decoration.
My favorite way to enjoy these pretty frames with decorative metal is to attach a vintage vase and fill it with real or fake flowers.
Choose a vase or bottle with a skinny neck. Milkglass vases work well, or old medicinal bottles. Use wire or twine to tie the bottle to the sheet metal (I used bark wire).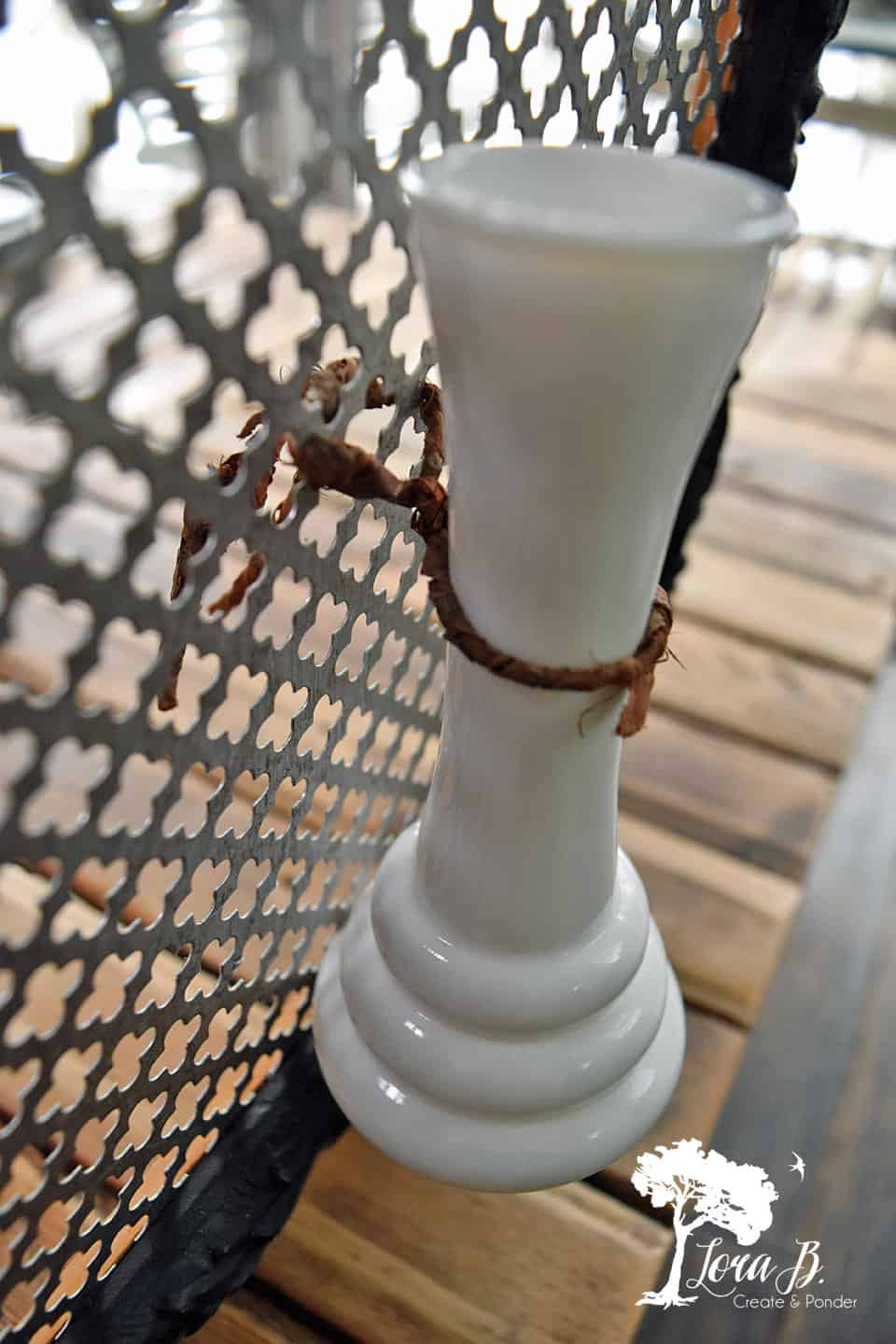 Tie some ribbon around the neck of the vase to cover the wire/twine.
Add some water and fresh flowers (tulips for spring, fresh herbs for summer). Or…if it's Valentine's Day…fill with pretty everlasing pink flowers!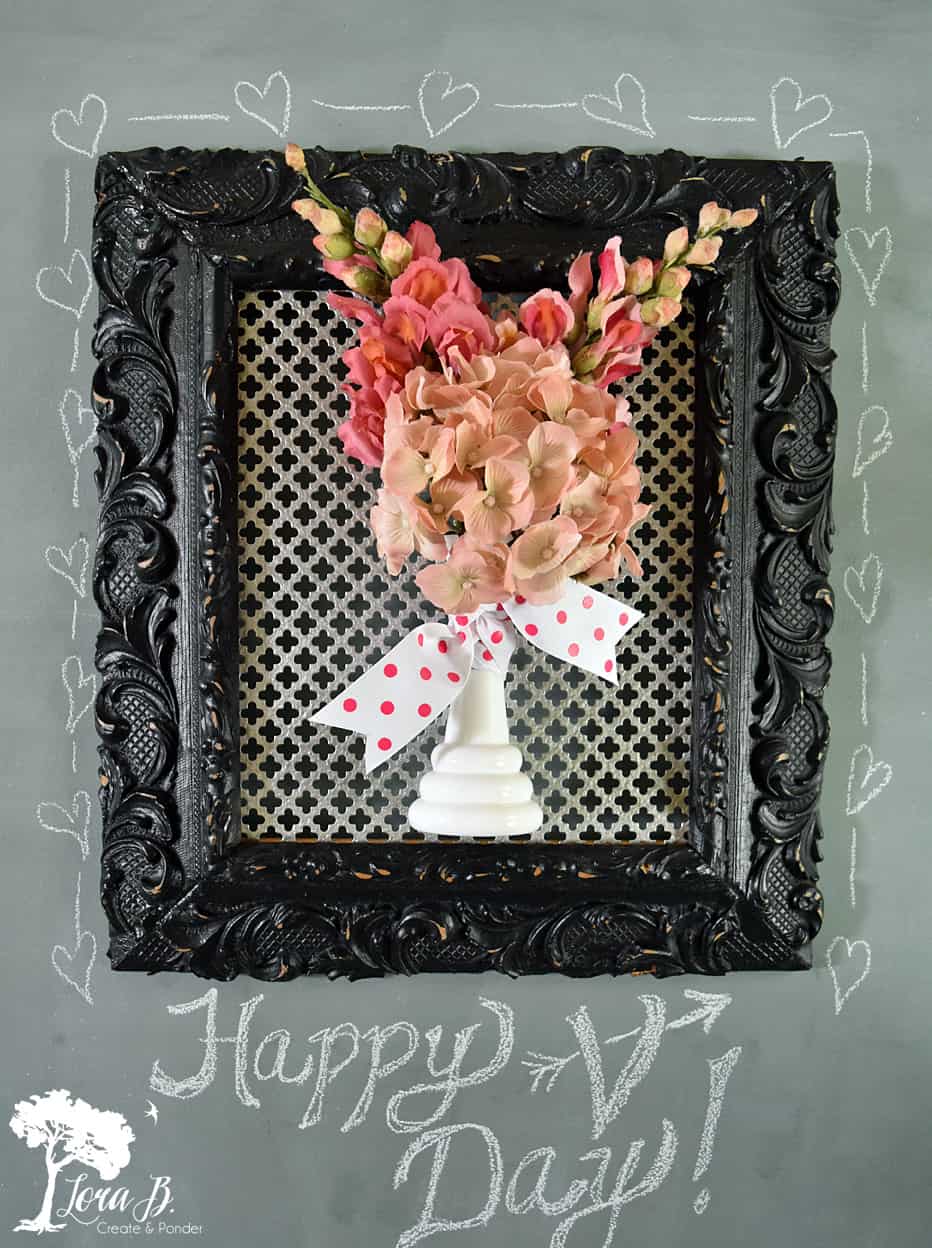 Happy Valentine's Day!
These pretty frames are so easy and can be used in so many ways. I love them en masse! If you are a dealer, definitely whip up a bunch at a time in all sizes and show your customers all the ways they can use them. They would also be a beautiful backdrop for a wedding with vases-full of the wedding flowers, or even laying as centerpieces.
The best projects are easy and have many decorative possibilities!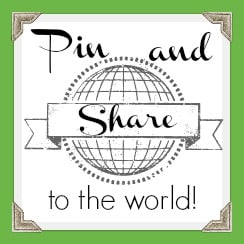 Now to see all  the Frame Challenge projects!
Here are the "Befores":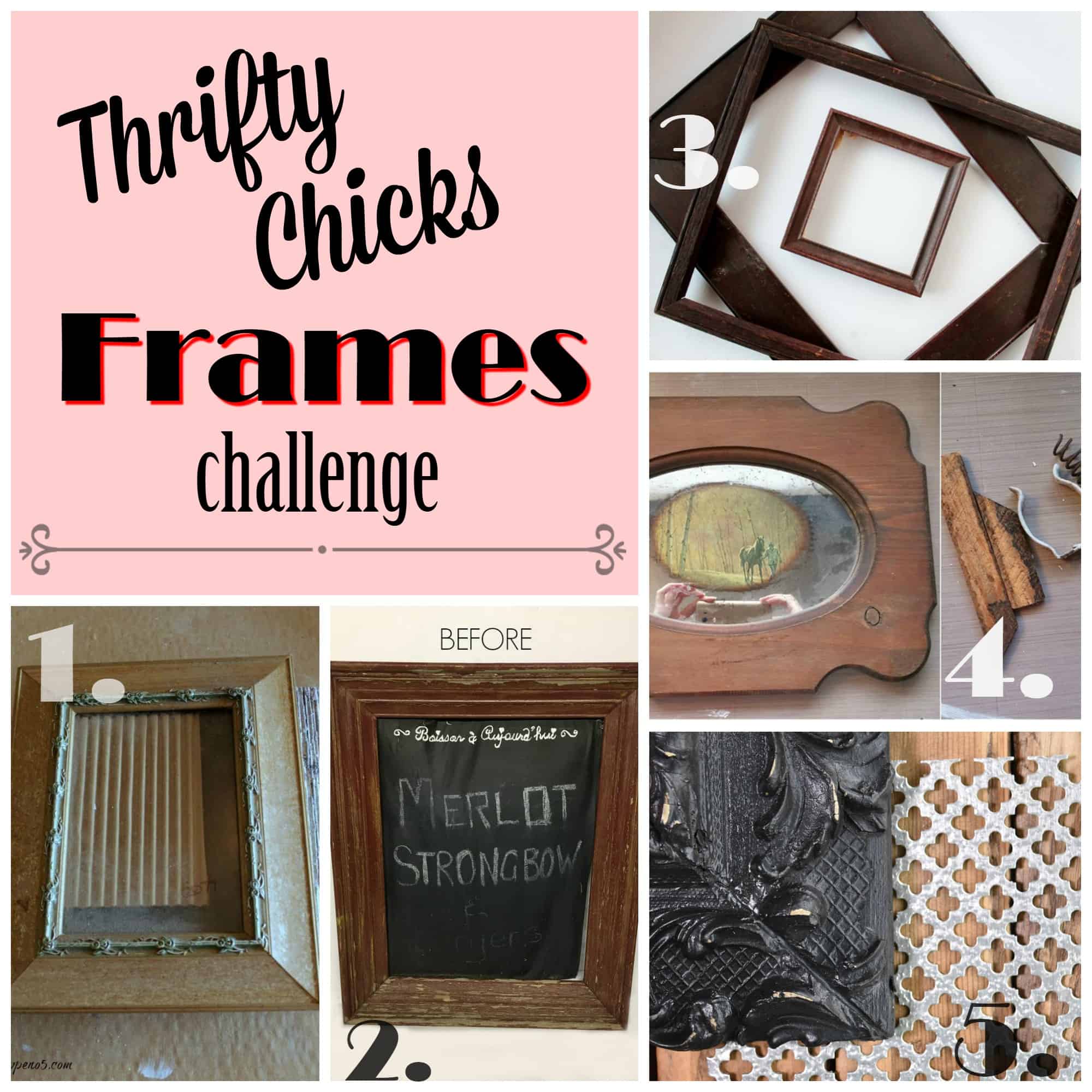 And here are the links:
Shoppe No. 5, "Update a Frame For Valentine's Day"
Interior Frugalista, "Coastal Picture Frame Serving Tray"
Adirondack Girl @ Heart, "Vintage Frame Transformation + Pretty Button Valentine"
Little Vintage Cottage, " Upcycled Valentine Picture Frame"
Me;)

Sharing at these lovely parties: