Easy Ways to Repurpose and Decorate Old Frames
What can you do with an old frame? There are so many things to do with old picture frames. Here are Repurposed picture frame ideas to inspire your creativity.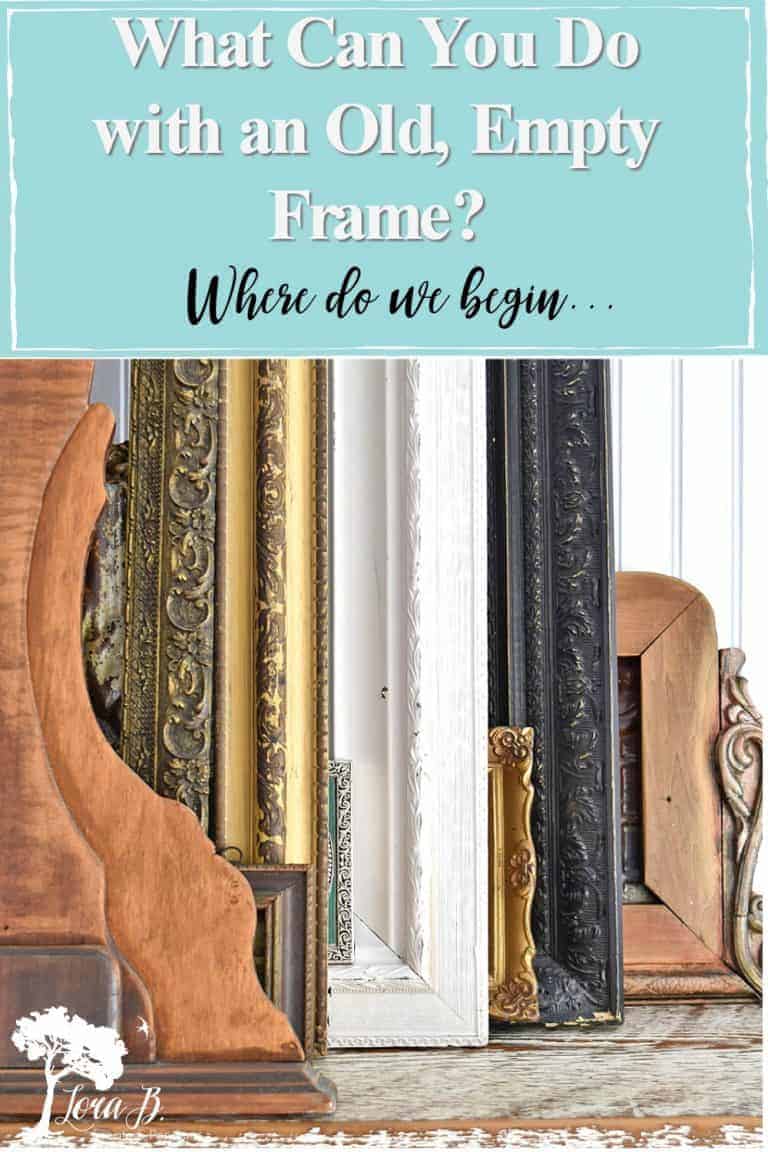 Old frames without glass may be a decorator's hidden secret asset. There are so many ways to use their timeworn vintage beauty in your home! I've lost count of how many I have around; it's hard to turn them down when the price is right (usually free;). Today I'll show you some Easy and Fun Ways to Repurpose and Decorate Old Frames.
This post is part of our monthly Lifestyle of Love blog hop, organized by Cindy, of County Road 407. Cindy has rounded up the best vintage, antique, farmhouse, and repurposed lovers around! If you're visiting from The Painted Hinge, I'm sure you loved Michelle's fresh style. I'll have all the rest of the links down below.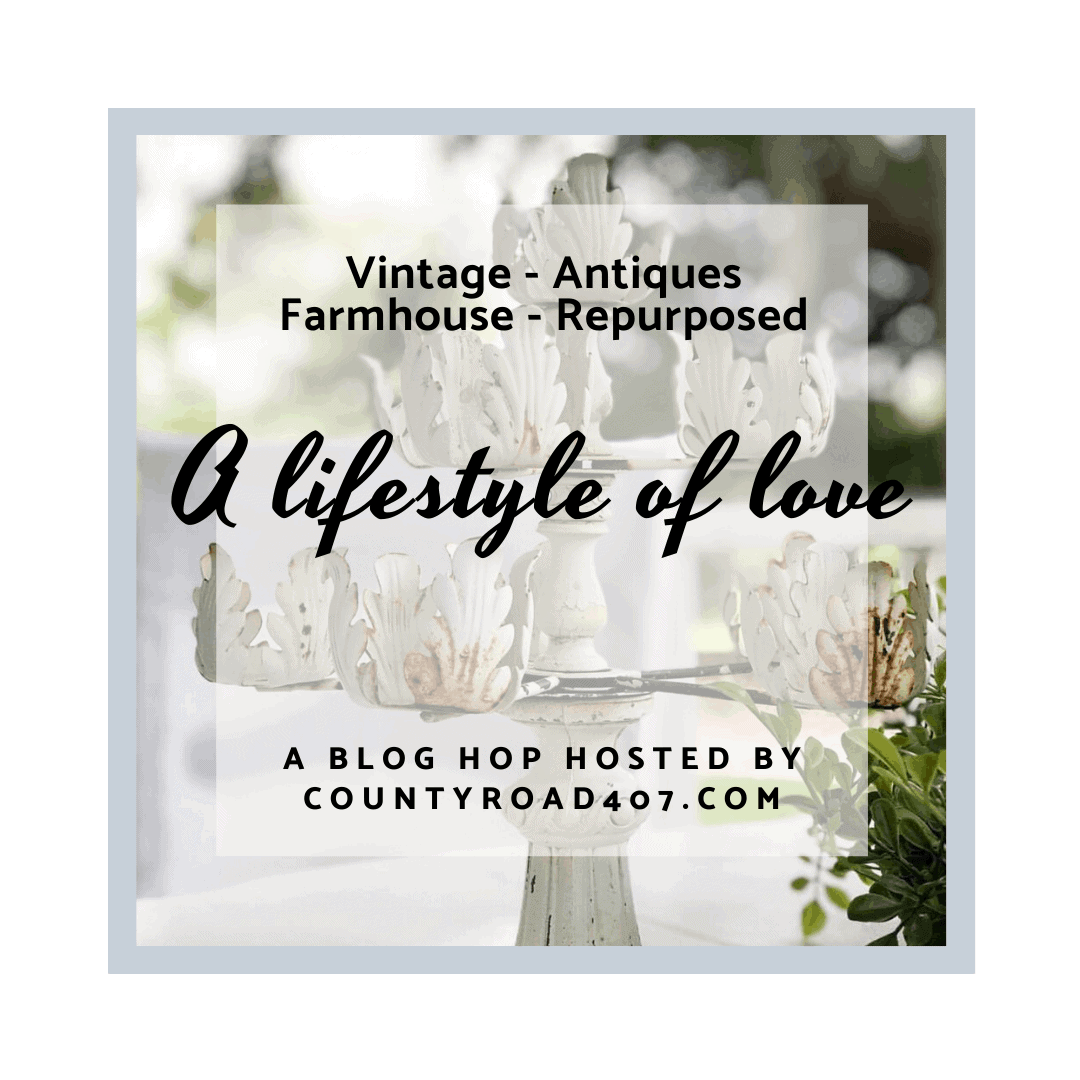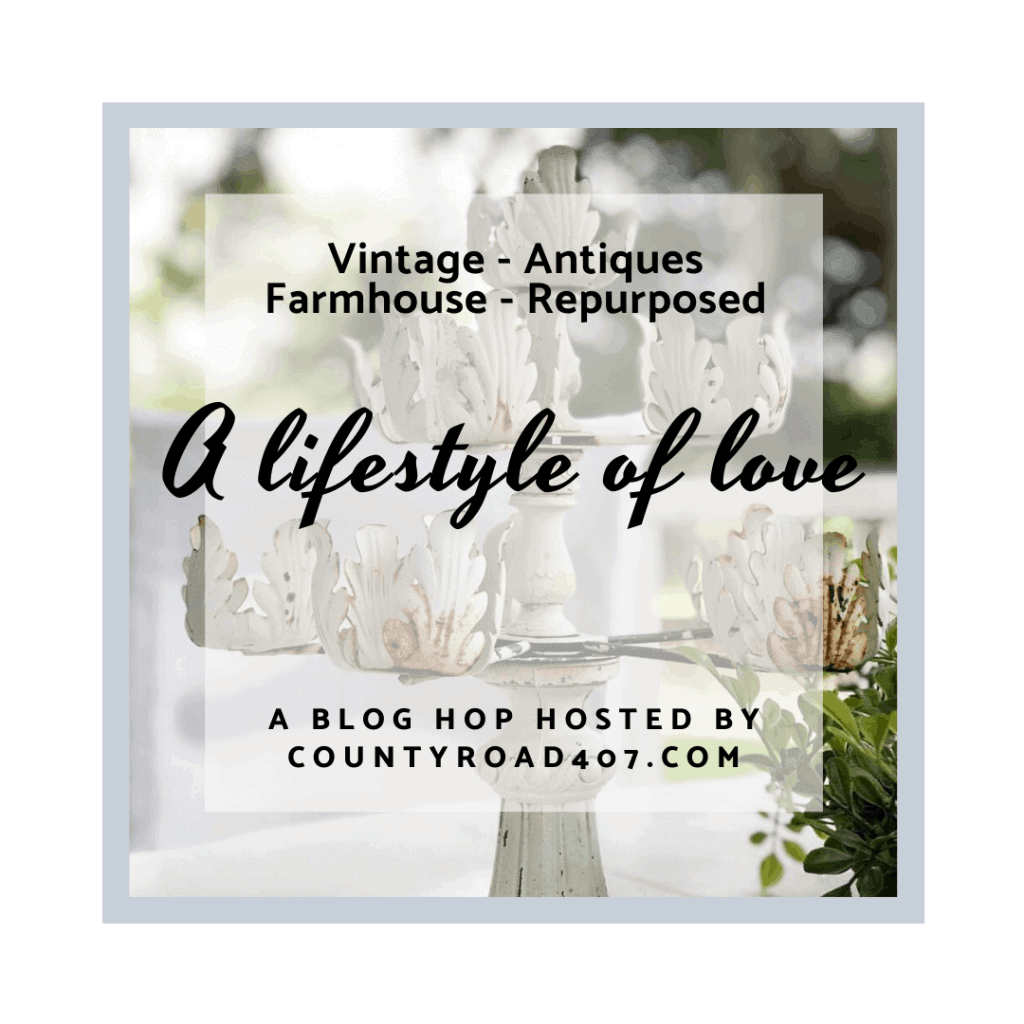 This post feels like it may become a this-is-your-life kind of flashback of the many ways I've used old vintage frames in my home. But that's what this blog hop is all about! Today you're going to get a ton of ideas for how to use old frames; be ready to head out to your nearest vintage or thrift store and stock up for yourself!
Easy and Fun Ways to Repurpose and Decorate Old Frames
For your convenience, this post contains affiliate links. If you make a purchase, I may receive a commission. There is no additional cost to you. My full privacy policy is here.
Enjoy Vintage Old Frames Alone with a Little Extra
Vintage, old frames usually have enough beautiful details in and of themselves, they don't need much extra. Whether you lean them against your wall or hang them, a simple adornment inside their blank space is all you need. You can use a ribbon and hang something from the top piece of the frame, or use a nail to hang something on the wall behind.
Some things to fill an empty frame:
wreath
print or photograph
bunting/garland
string lights
foliage branch
Think of the frame as a canvas to create on. Tie something on it, place an item in it, or behind it, wrap it with something.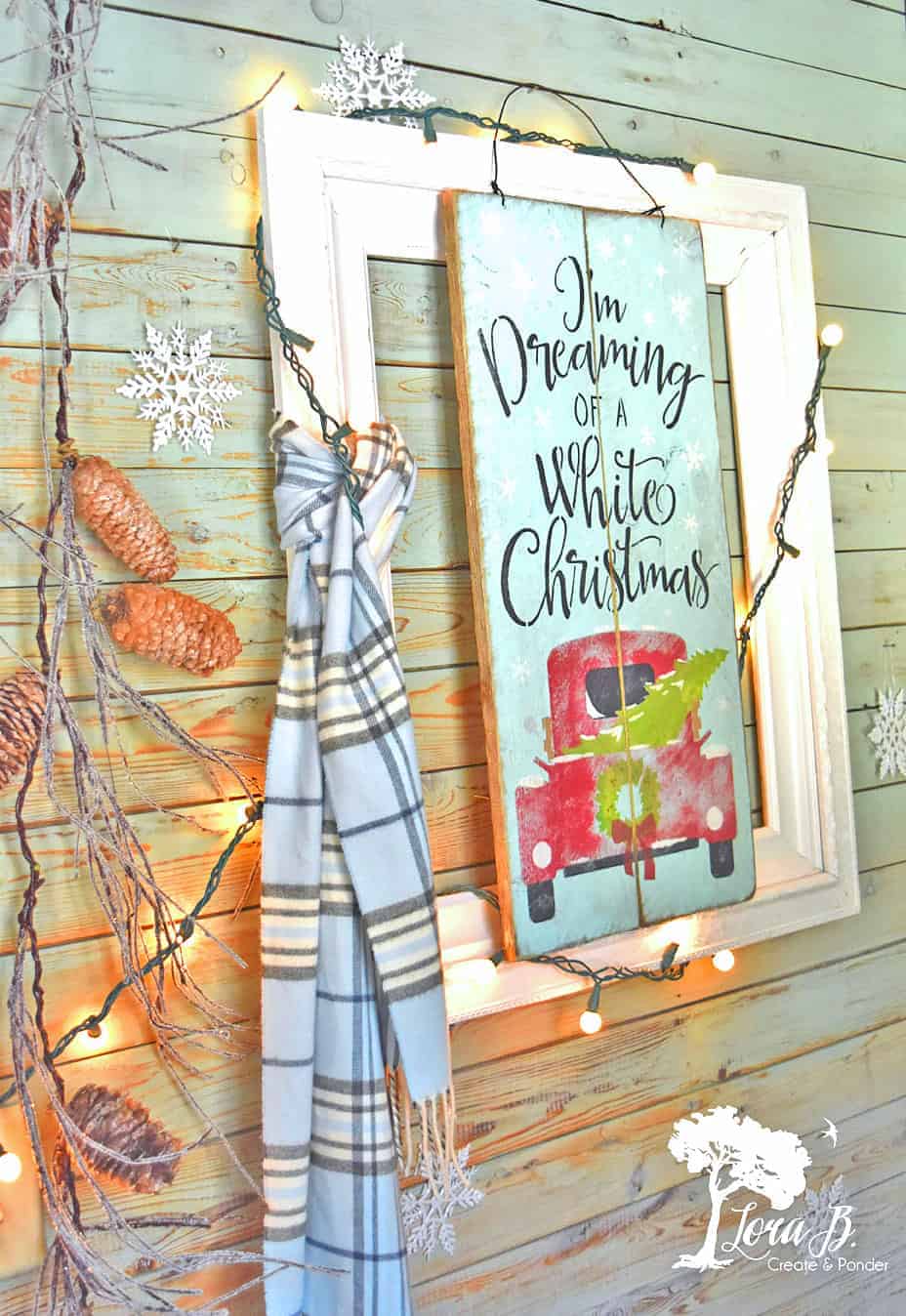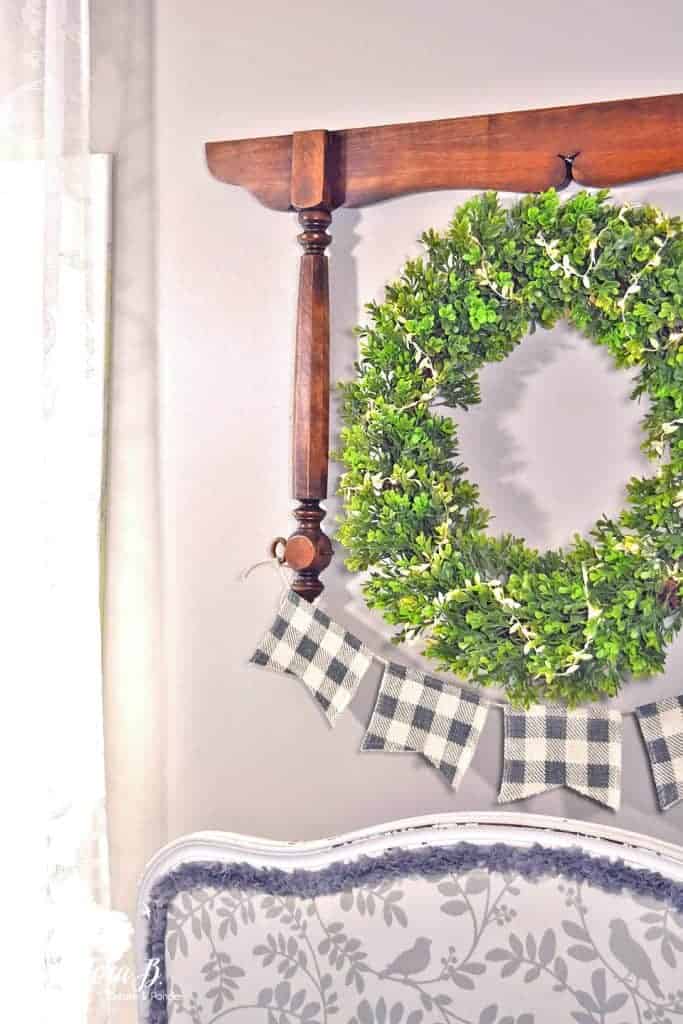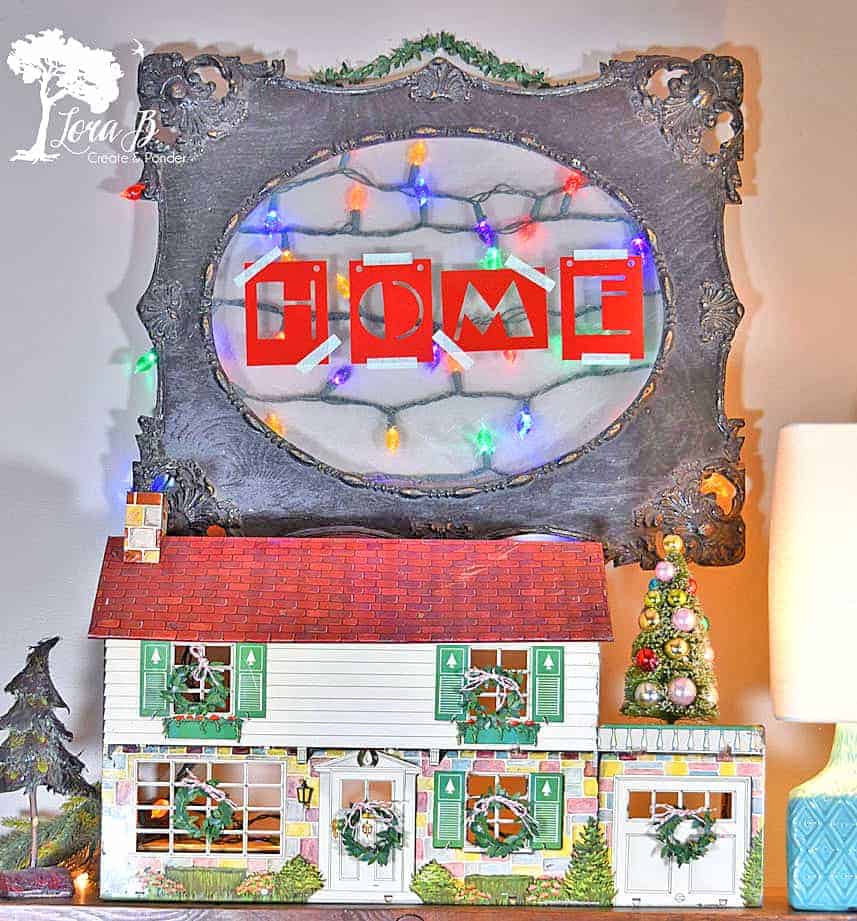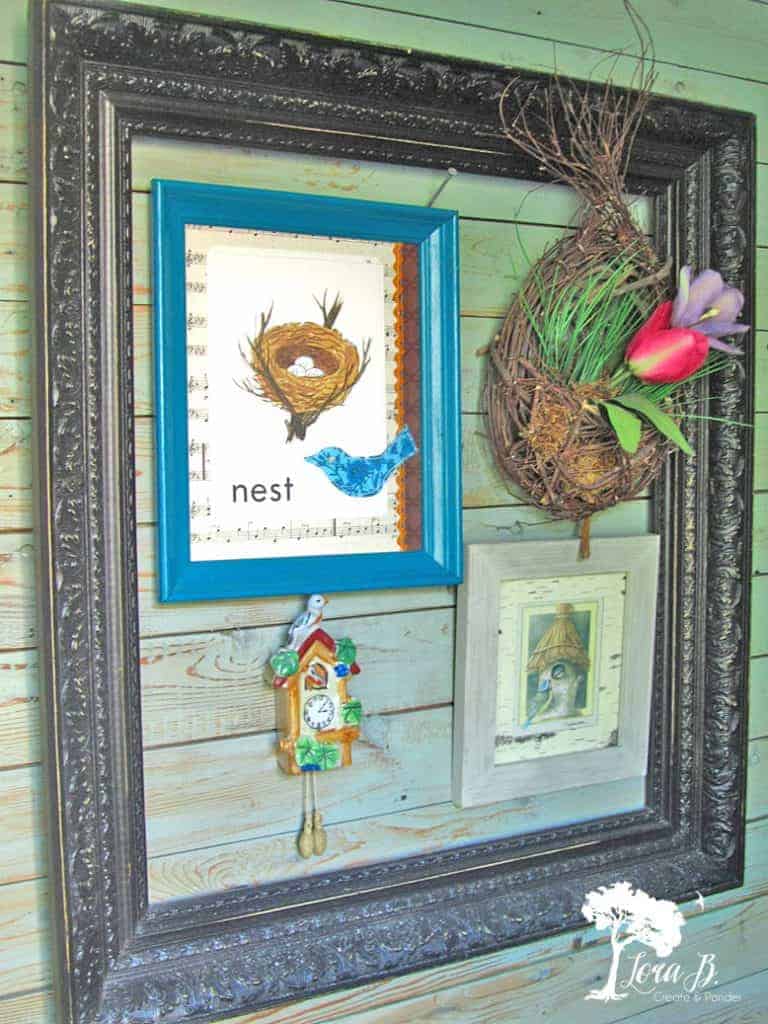 Fill an Old Frame with Texture
Adding an interesting textural filling to an empty frame is a fun way to get a whole new accessory for your home. Take out the glass and put any of these options inside:
decorative sheet metal
pegboard
chicken wire
chipboard
painted chalkboard
ceiling tin
corrugated tin
shiplap or beadboard
Your frame can be used for organizational function or beauty! I hang my jewelry on a frame filled with painted pegboard, which turns it into art for my closet. Any type of metal inserted can become a magnet board. Painting chalkboard on a simple board inside a frame has all sorts of possibilities of decor or function.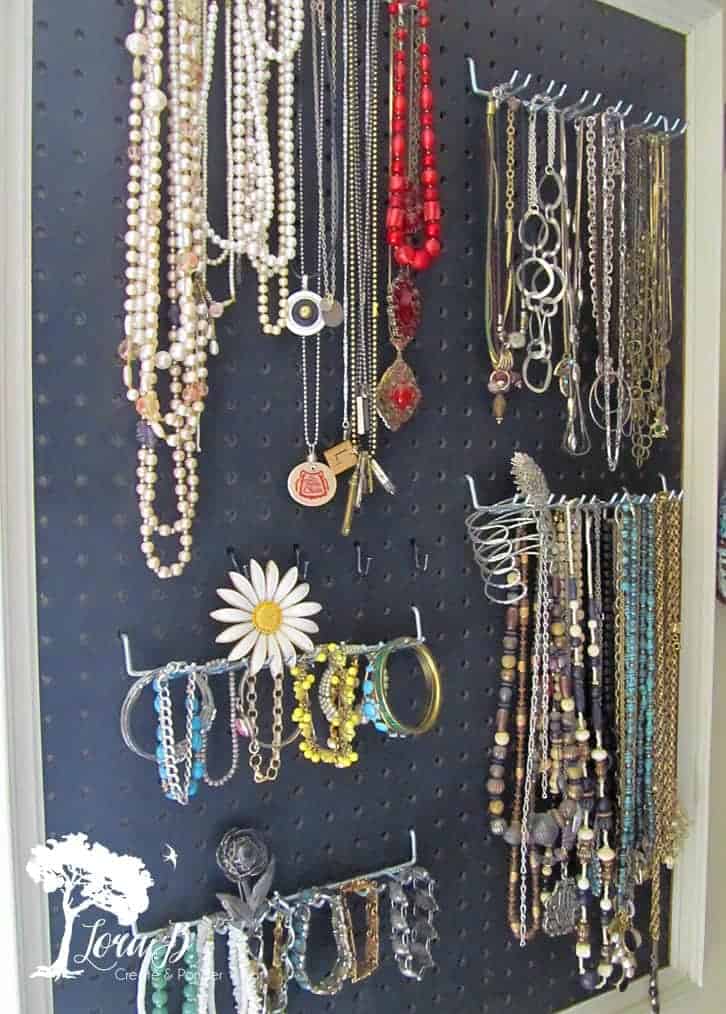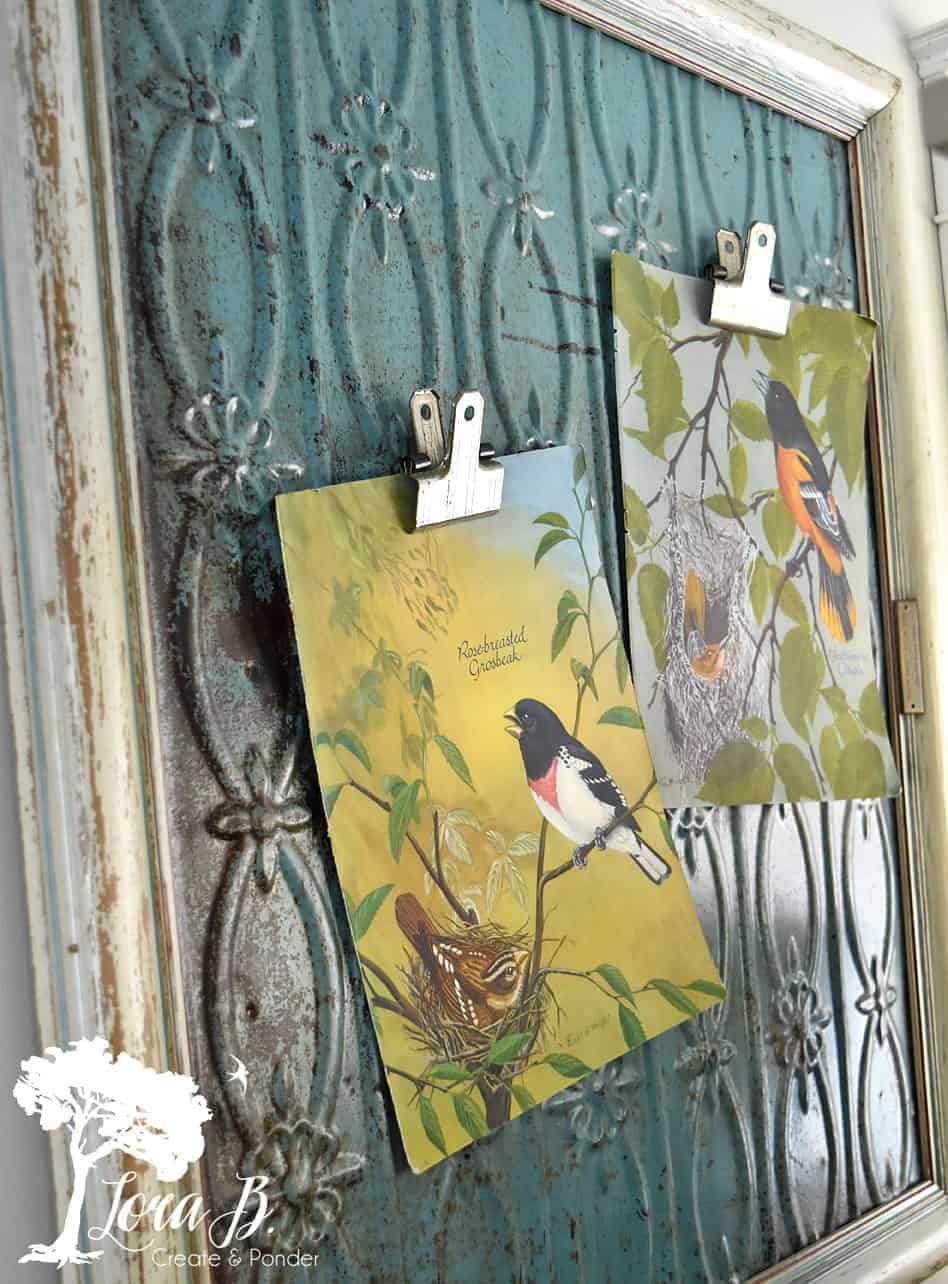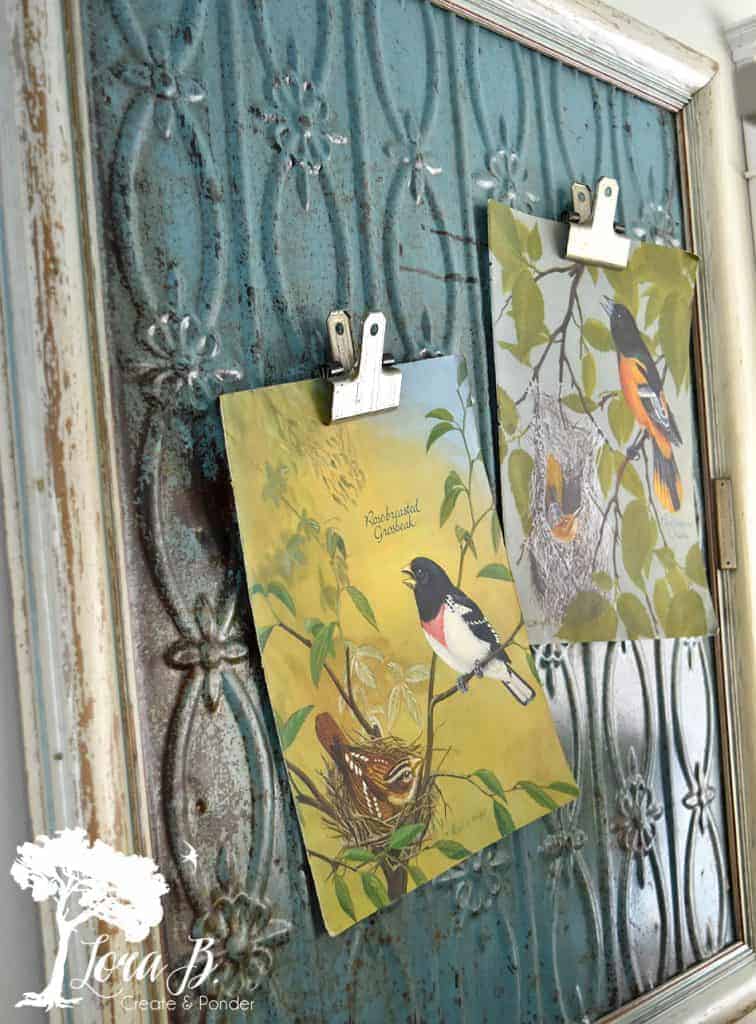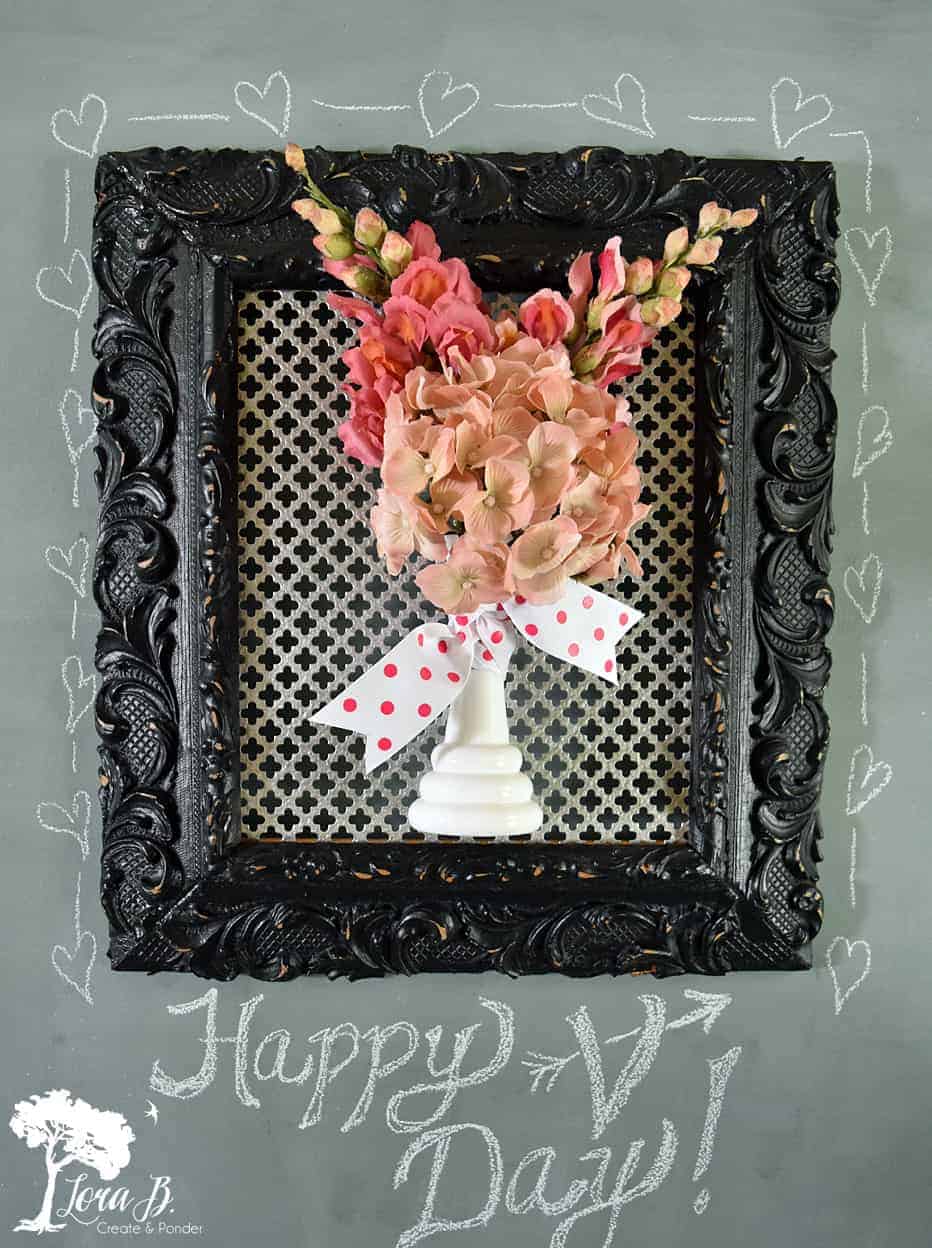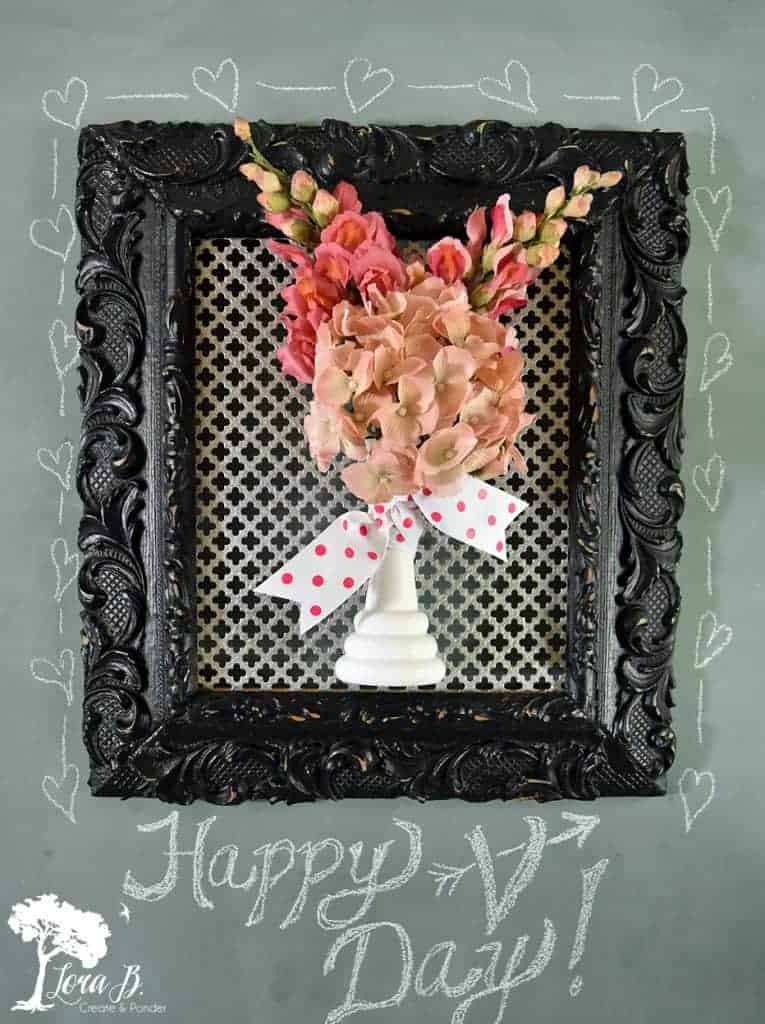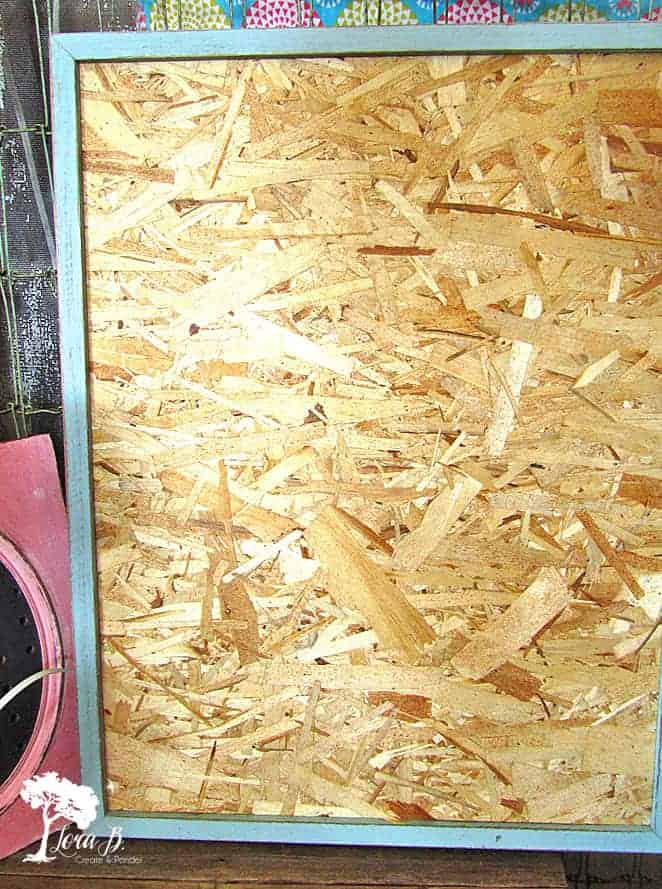 You can nail to the surface and hang a grouping of items, or you can wire on a vase of flowers. It still frames the view, just in a different way than it did originally!
Group Old Frames for Impact
When you have a lot of frames, it's fun to enjoy all their beauty together. The mantel or the top of a piece of furniture is a great place to amass your frame collection. Layer them singly or overlap so you can see parts of each peeking out.
You can see examples of all of these ideas together on these Harvest and Christmas mantels.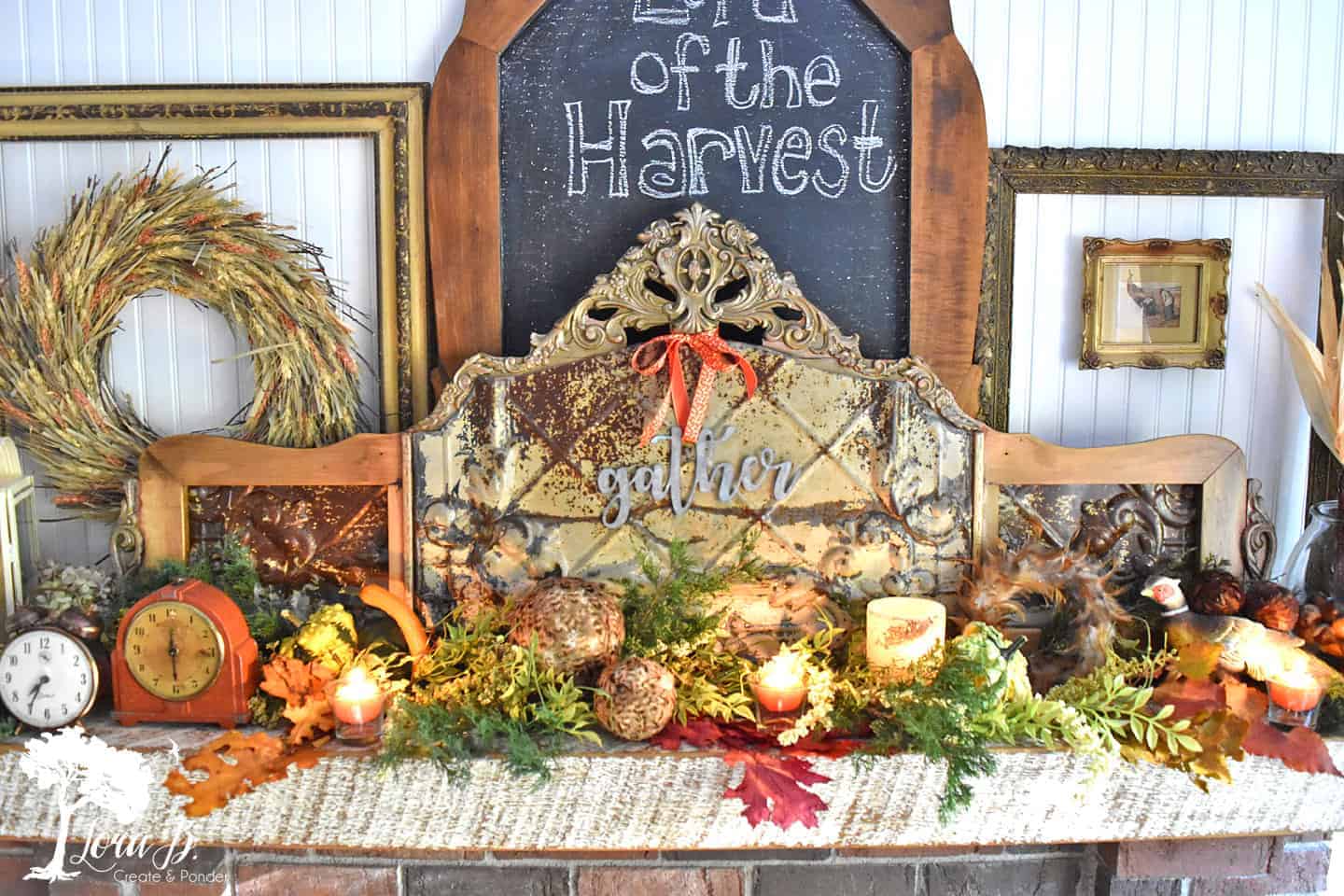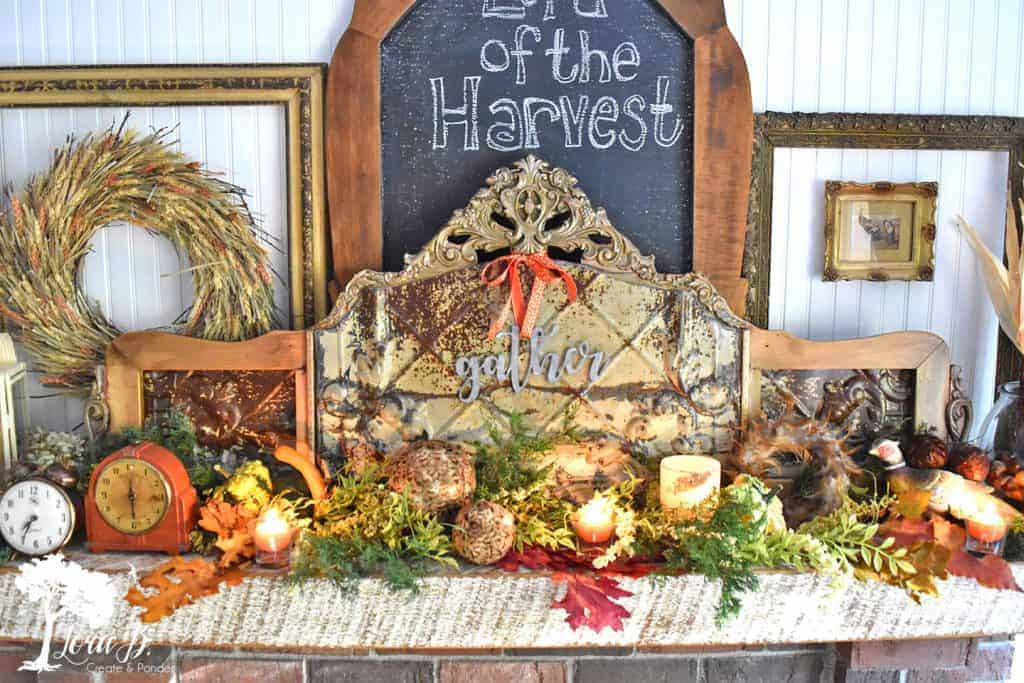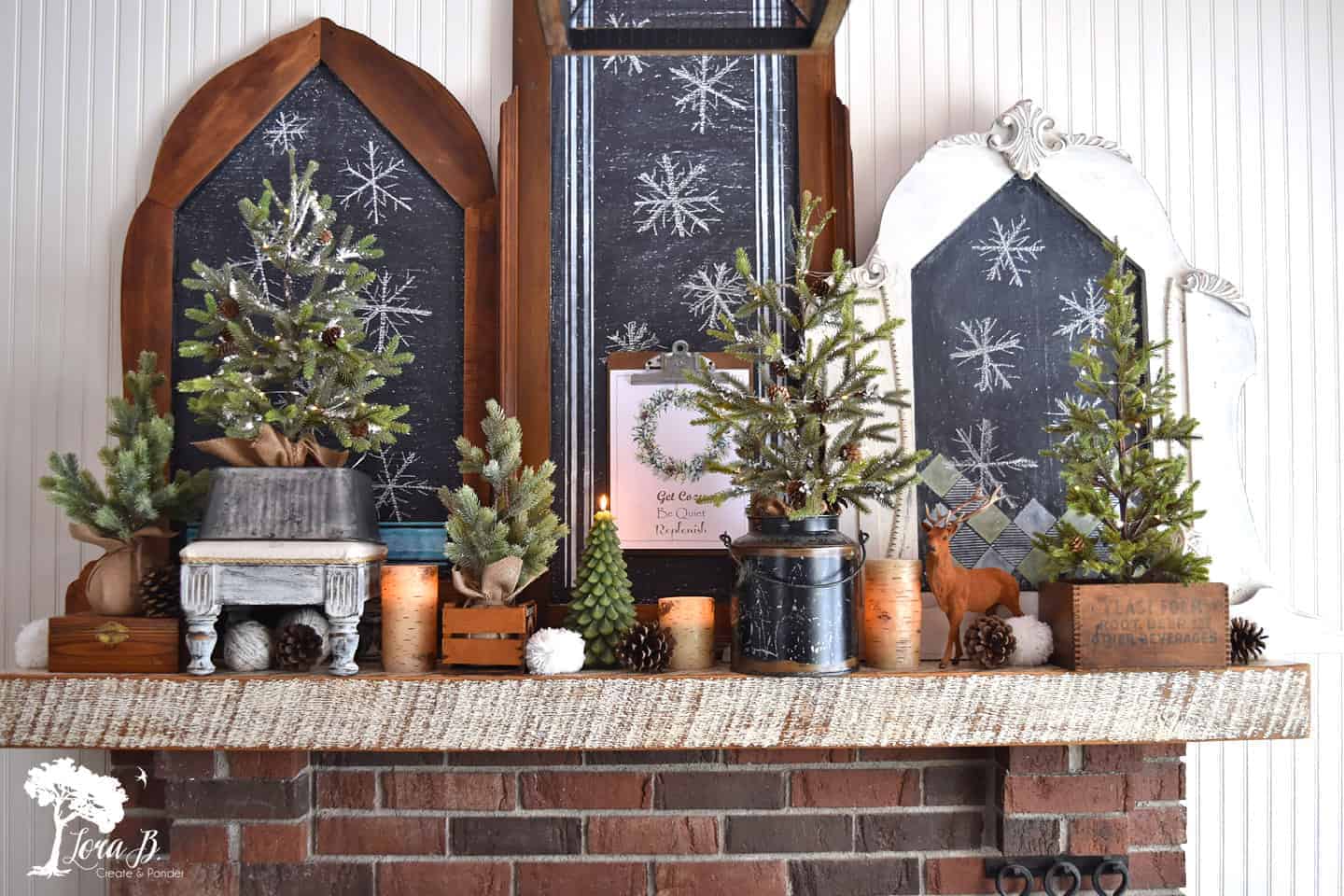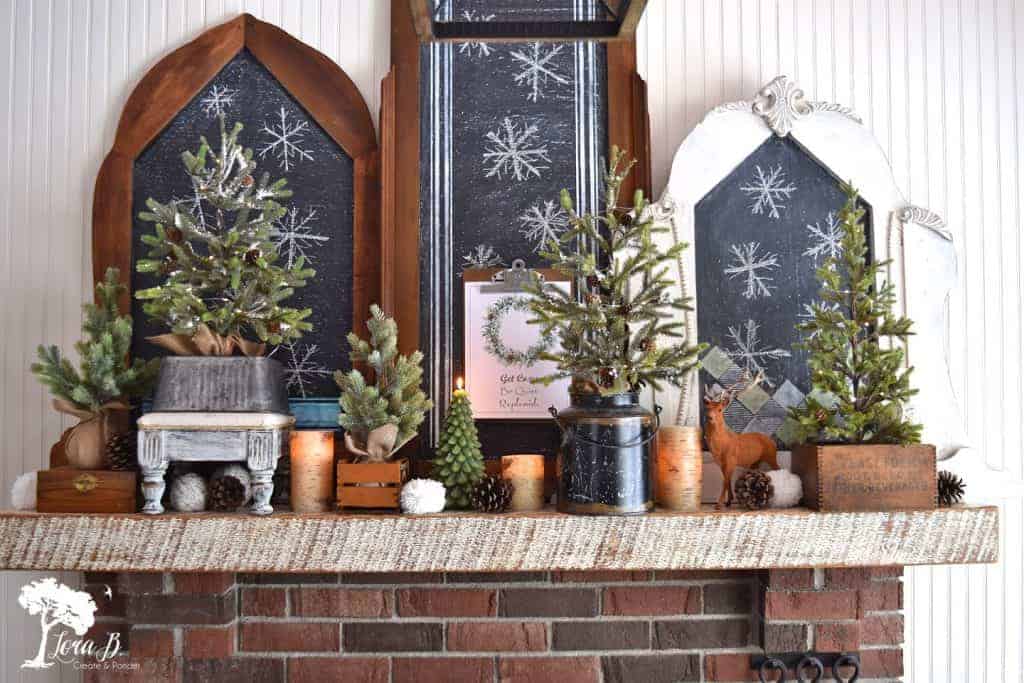 Are you amazed at all the possibilities a couple old frames can bring to your home decor? They are the chameleon of decorating; use them for function or beauty. See…you can never have too many frames!
Check out our other Lifestyle of Love hops for more ideas:
"9 Easy Ways to Decorate with Bottles and Jars"
"Easy and Fun Ways to Decorate with Vintage Wooden Crates"
For more frame ideas, visit CoCo at The Crowned Goat next; she has some great tips for improving the look of old frames (and she's got great style;).
Thanks for stopping by and reading Easy and Fun Ways to Repurpose and Decorate Old Frames! If you enjoyed the ideas and inspiration, become an Insider down below!
Pin, Share, and Enjoy the Rest of the Inspiration!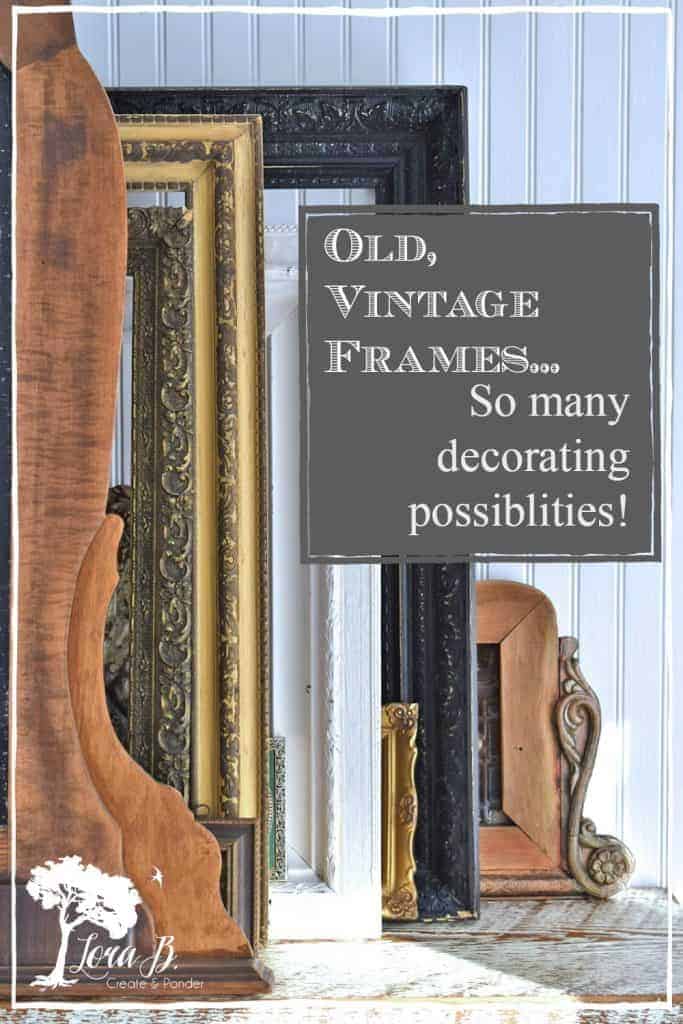 You are invited to the Inlinkz link party!
Sharing at these lovely parties: