Refreshing and Replenishing Wood Pieces, Quickly and Easily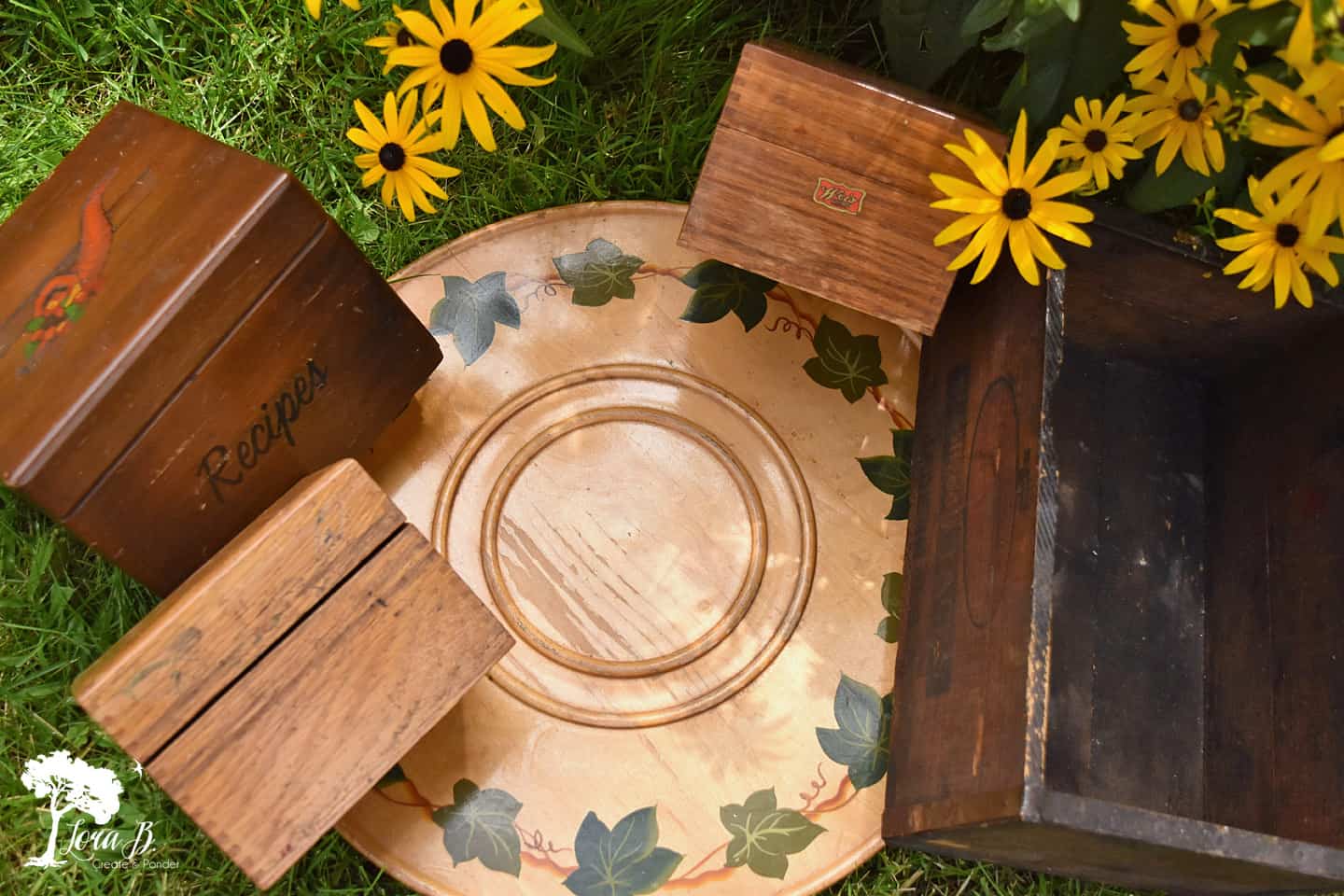 The summer accessories are going to bed and the fall accessories are coming out for their season in the sun. My house is a whirlwind of piles…going down, coming up, going away. I love the texture of wood in my autumn styling, so I've made a pile to use. Vintage wood boxes, candlesticks and other decorative items look wonderful with a fresh coat of poly (like I did with my "Wagner Sprayer" last fall), but sometimes I just need to refresh items a little quicker and easier, a.k.a. instant gratification!
Enter a stylist and dealer's best kept secret…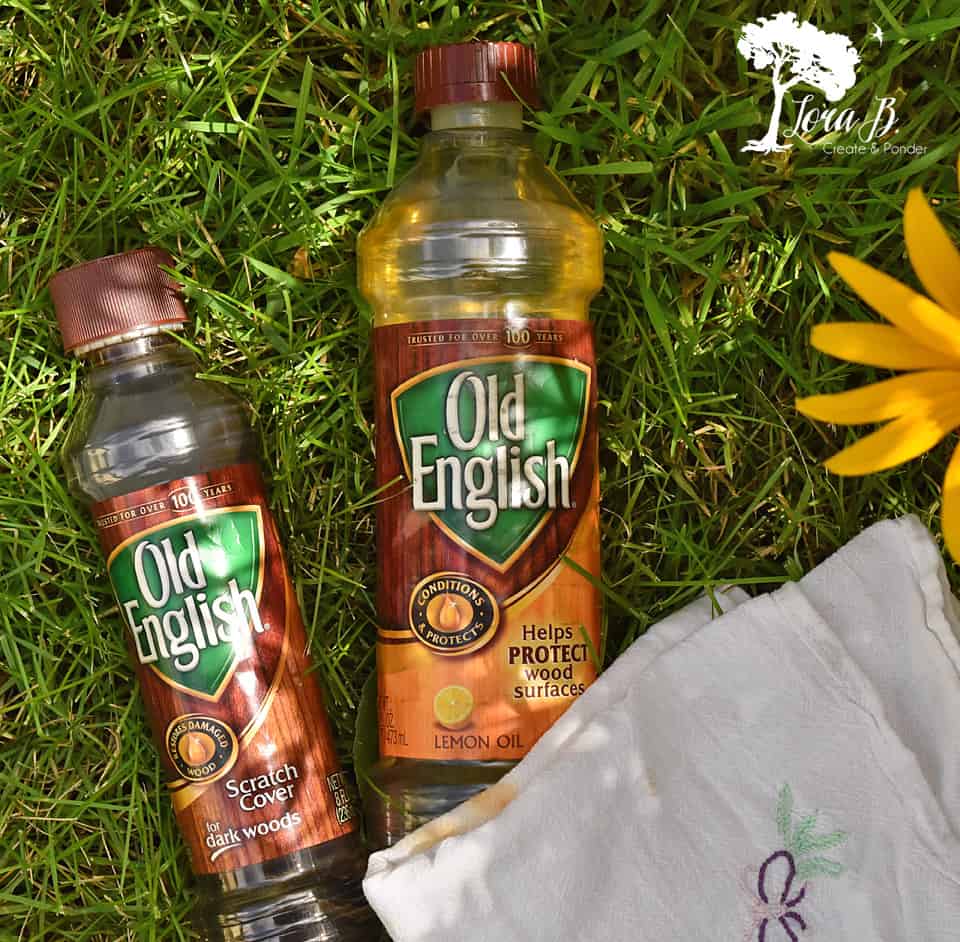 Old English Lemon Oil and Scratch Cover, one for lighter woods and one for darker. Yes, I sound like an infomercial, but no, this is not a sponsored post (yet!). It's been around for decades…well it says, "Trusted for over a 100 years" on the bottle;) But I know a lot of people don't know about this humble little bottle you can pick up with your groceries.
When you've got some tired pieces that have some dings and divits from years of being purposefully used, Old English is the quickest and easiest pick-me-up. It's kind of like foundation for my face;)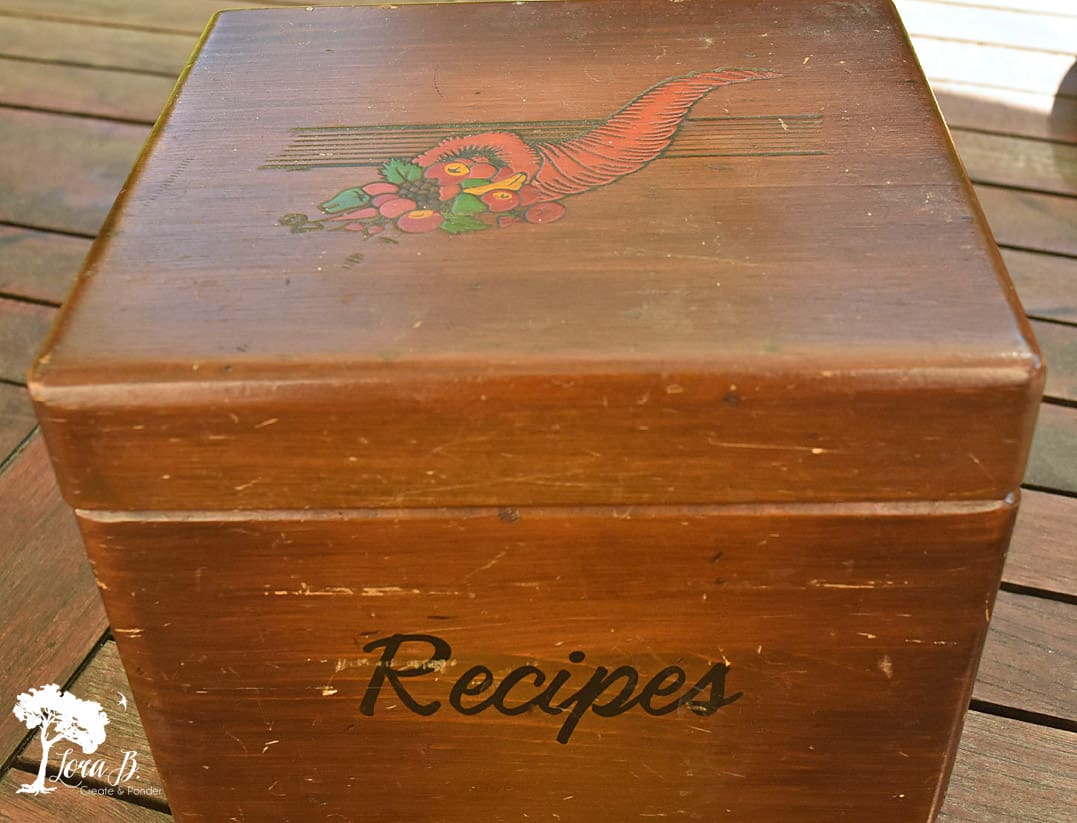 Wood pieces that really don't need a complete re-do, just a little refreshing. As you can see from my recipe boxes in the pics above, they just look a little tired and worn.
I grabbed an old lint-free cloth, squirted some Old English on it and started wiping them down, inside and out.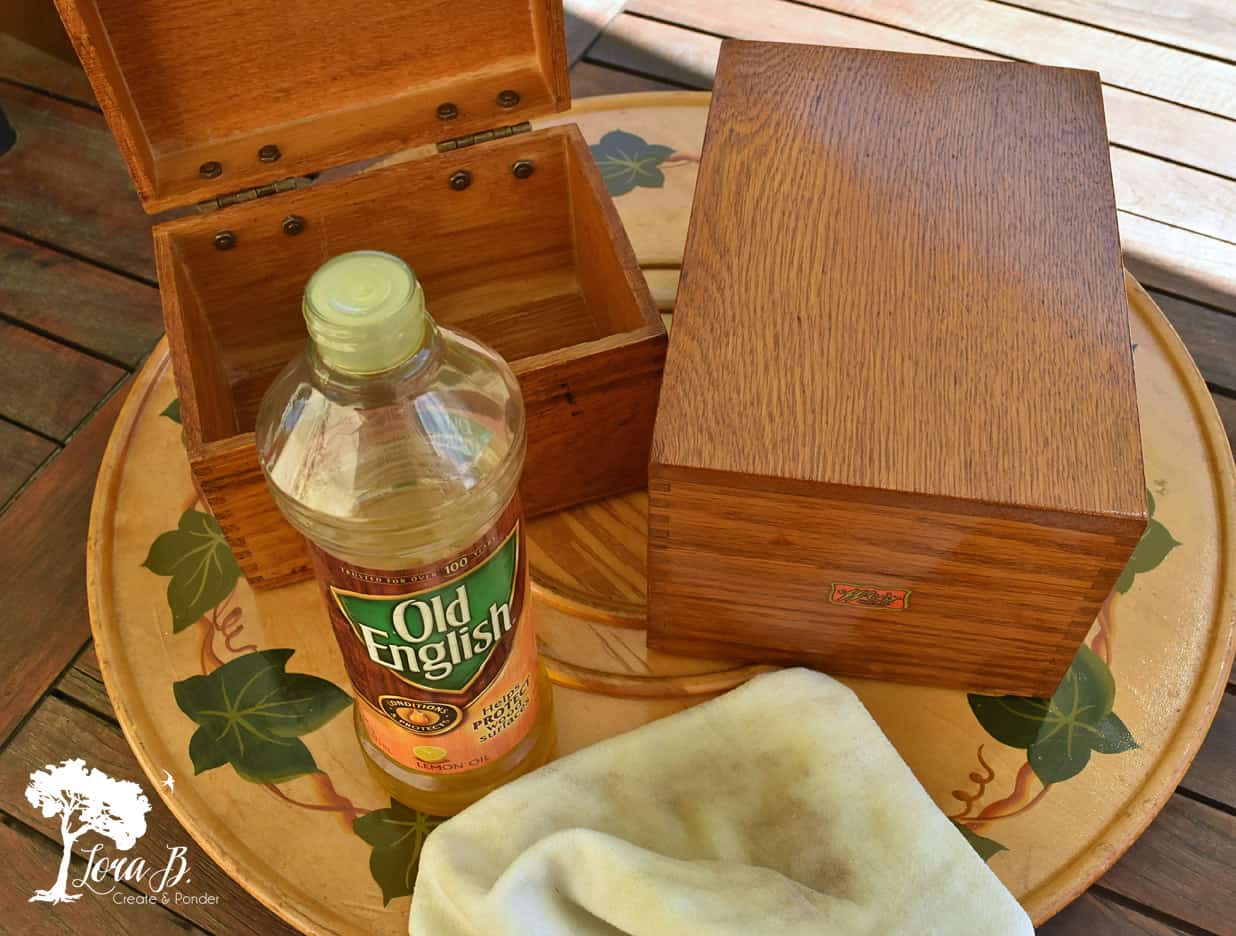 It's like the old wood just got a refreshing gulp of lemonade. It happily soaks into the grain and covers over any imperfections. I let it soak in and dry for a bit while I'm treating some of the other pieces, and then wipe it down, rubbing and buffing gently.
The lighter version, lemon oil, is perfect for oak, maple, pine and other light woods.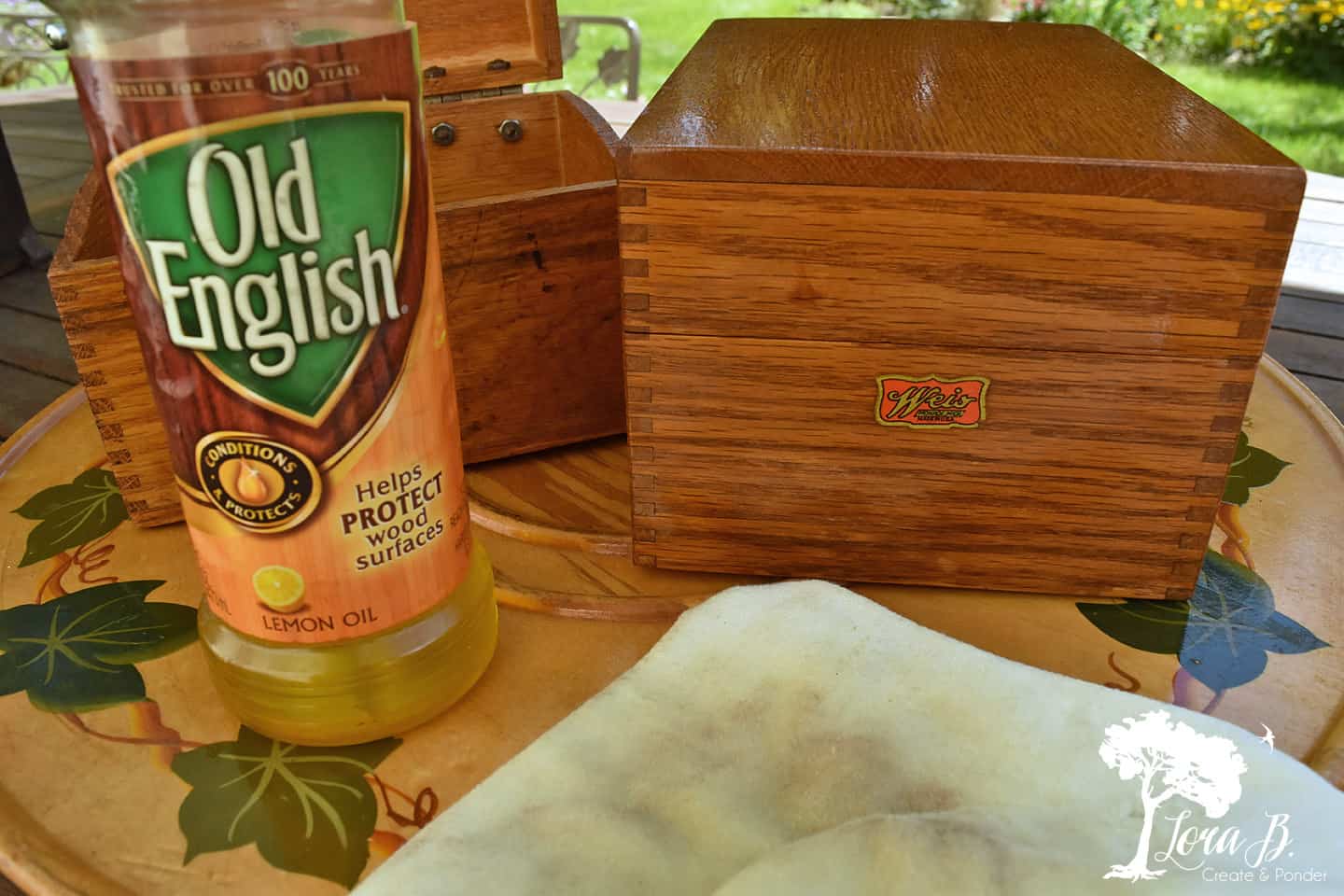 If you've got woodwork in your home that's oak, try giving it a boost with some of this!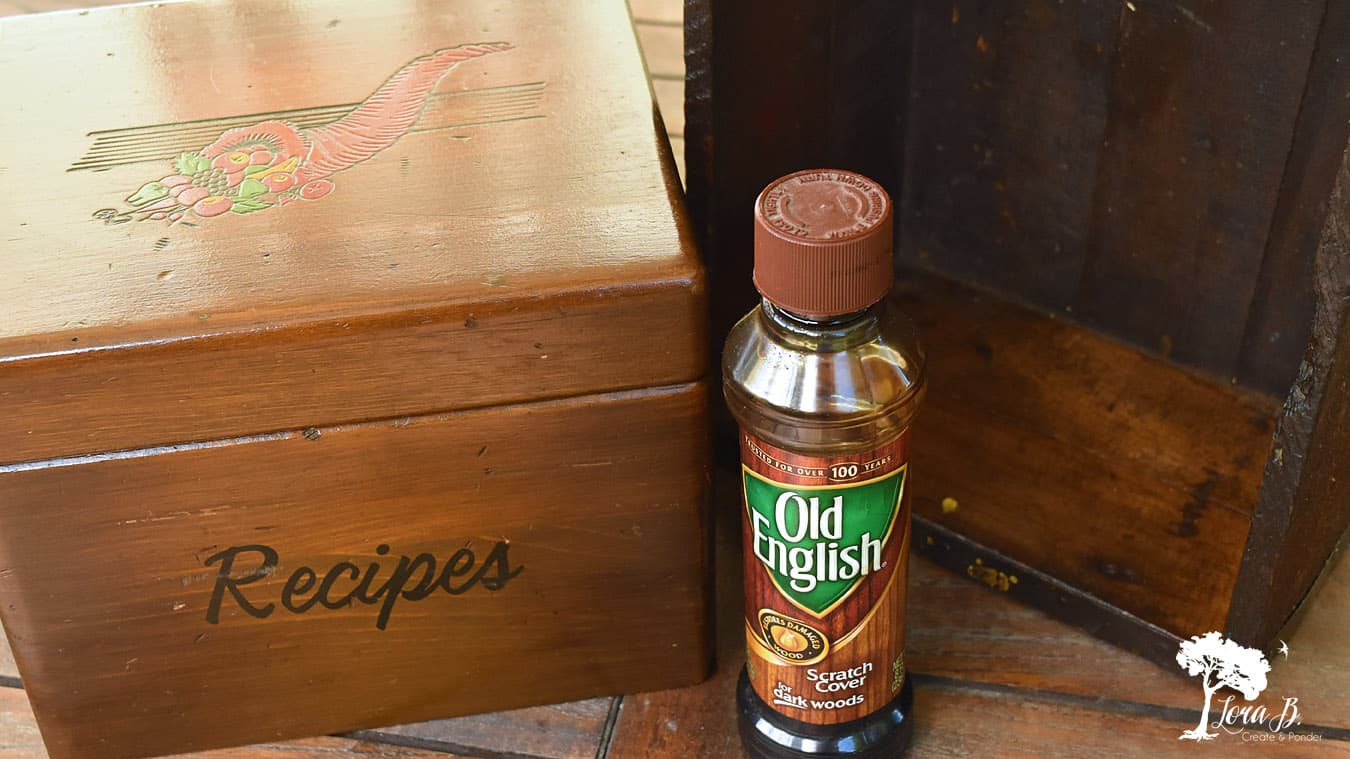 The darker wood version, Scratch Cover, works wonders on darker woods. It fills in and covers wear marks and brings a beautiful lustre to tired-looking wood. Look how much better this recipe box looks. And I had been thinking about giving this old tacks box a little sanding and polying, but with a couple swipes of Old English, I think I'm satisfied!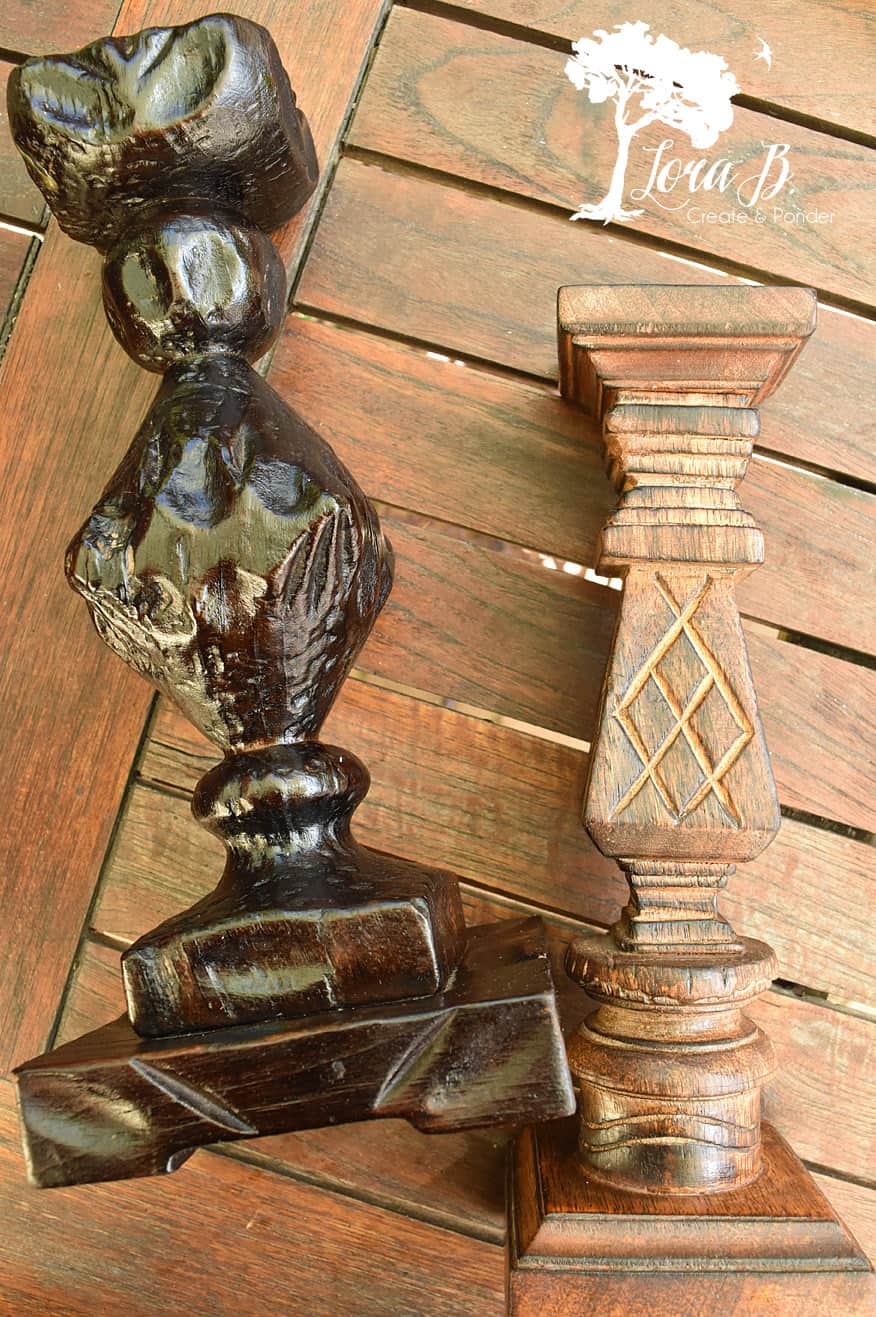 I pulled out some wood candlesticks and wiped a little on them too. I've even "aged" an old canvas painting with the darker version because the colors were a little too bright for my tastes.
**If you sell vintage items or furniture, Old English is definitely a product you want in your toolbox of tricks. With some quick wiping, your merchandise will be much more appealing, will sell quicker, and will stand out from your competition's.**
Try it on your chair legs, your side tables, even your piano. And you can go back over with another coat for even better coverage and protection.
I was thinking about painting this cute little recipe box…but now that it got a refresh,   I may need to swap up from my current sad looking one! I could stand to go through and weed out some recipes. And it's kind of the season to clean and organize, now that the weather is getting cooler!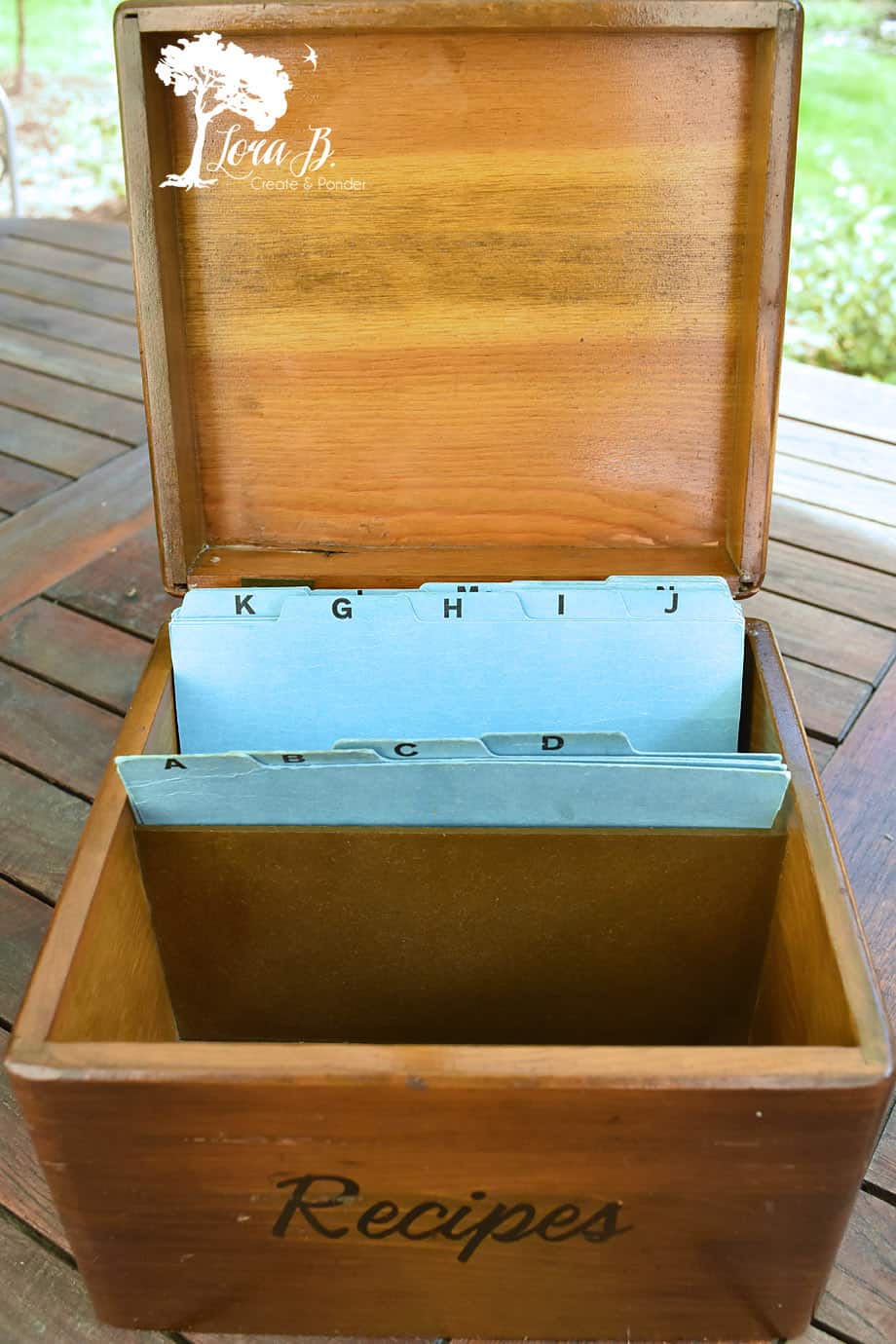 So when you're out and about, pick up a couple bottles of Old English and treat some of your wood pieces to a mini-makeover! Just one of those little details;)