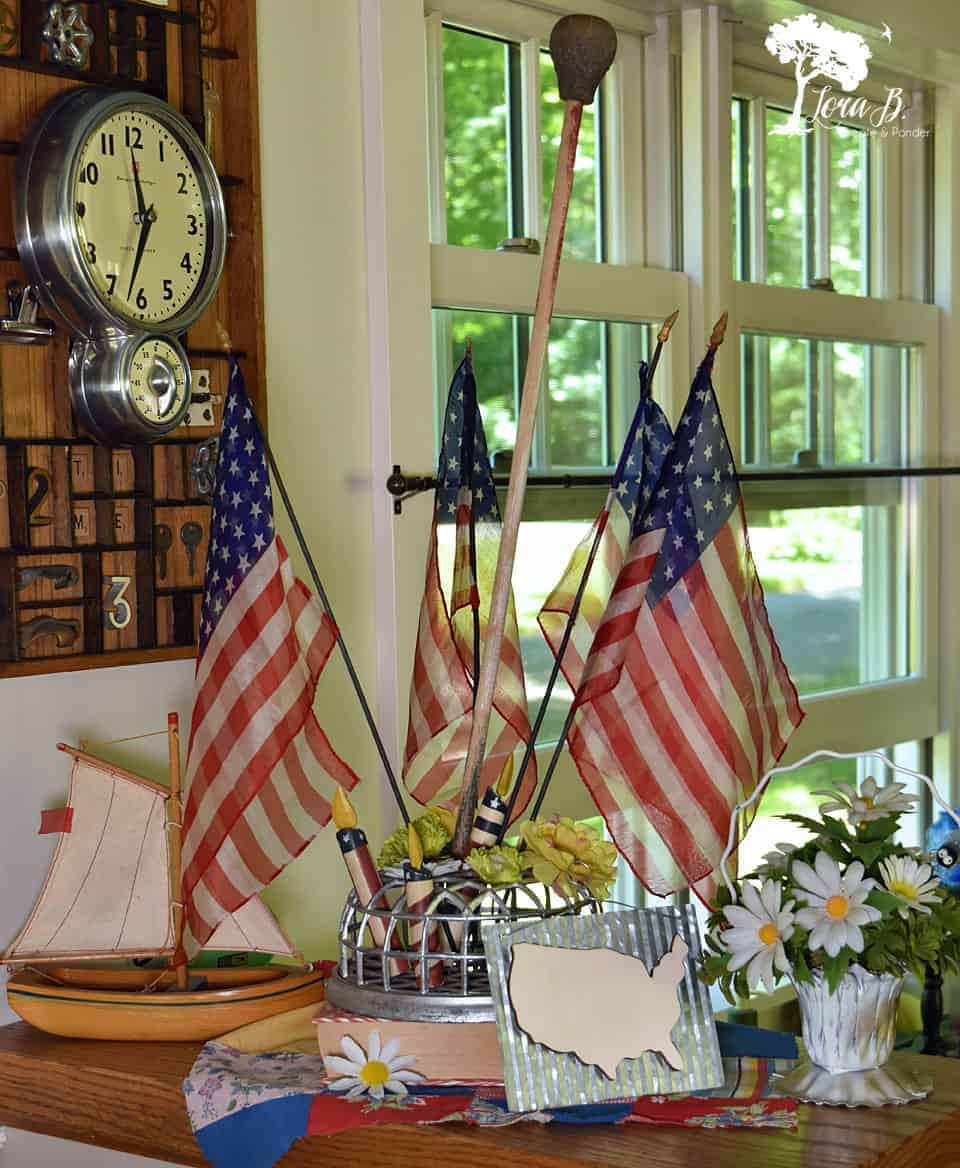 Summer is beginning, and it's time to bring out the patriotic decor, no matter what country you're in! Patriotic decor doesn't have to be limited to a package of flags from the dollar store. Vintage collections can be combined with store-bought items to create fun, festive vignettes for your home or your cabin. Fun summer decorating begins with Patriotic Home Decor!
Begin Your Patriotic Home Decor at the Entrance
Just like ushering in the season, welcome yourself and your guests with a fun, patriotic vignette as they enter. Combine vintage or new flags with other classic summertime standards: colorful quilt accents, daisies, galvanized accessories, and anything that represents light or sparkle.
Decorate with Vintage Collections that Stir Up Classic Memories
It's fun to pull out the vintage collections that harken back to a simpler time. Seeing old things may stir the memories of guests, and hopefully inspire them to share some remembrances of the "old days". The vintage graphics on many packages have charming colors that easily meld with patriotic and summertime decor.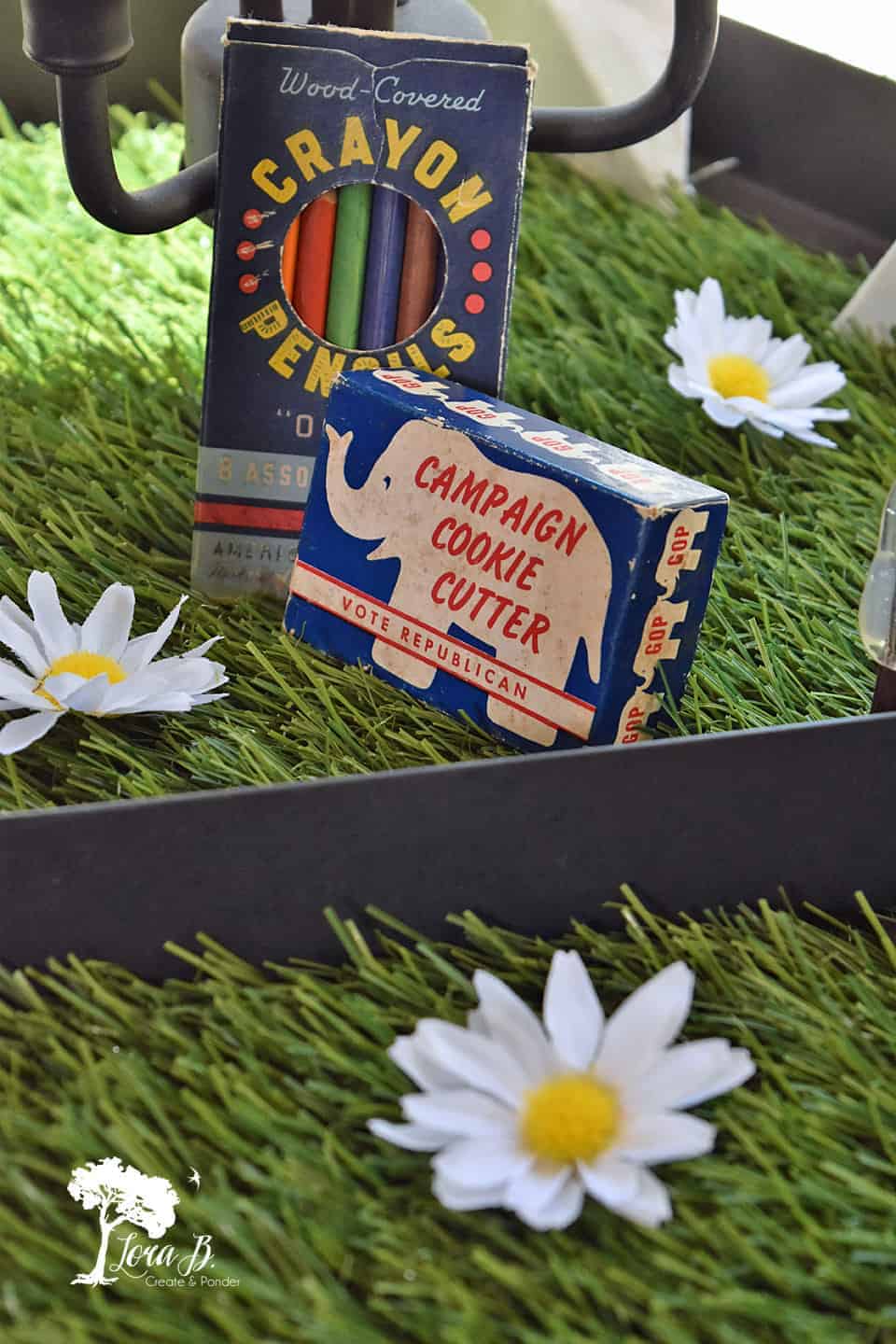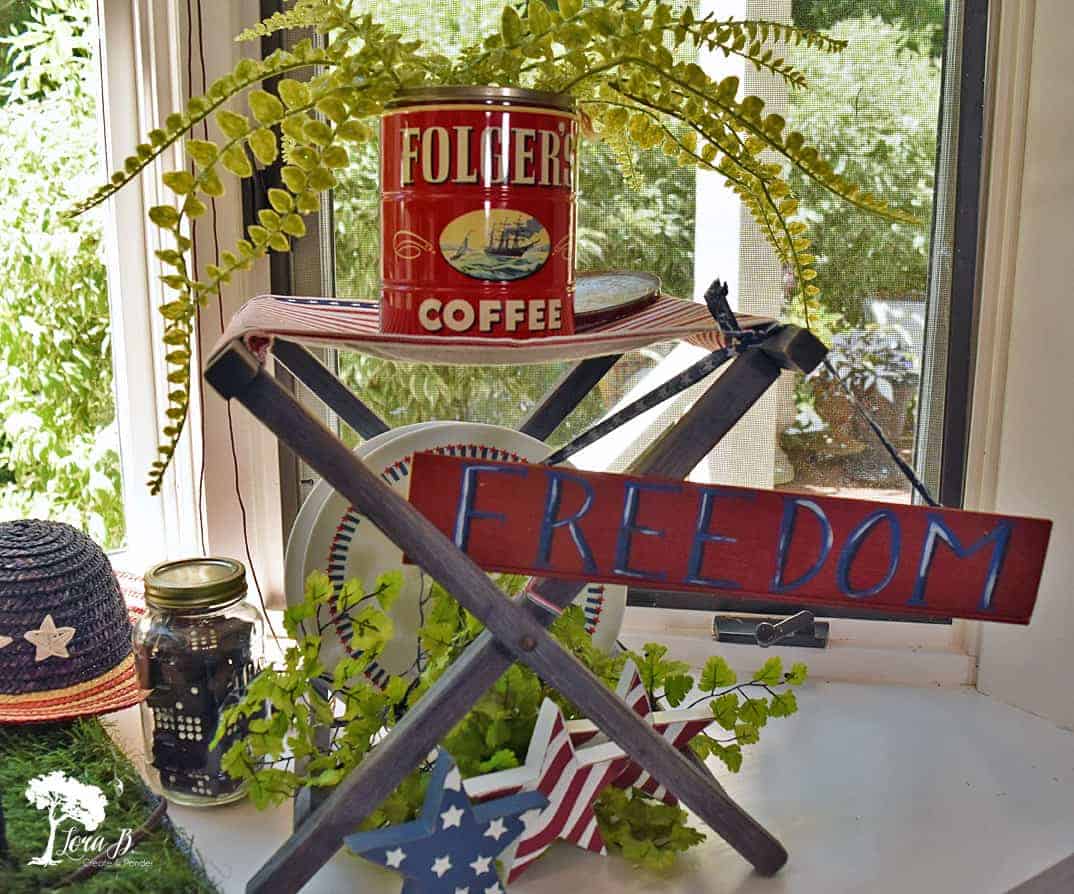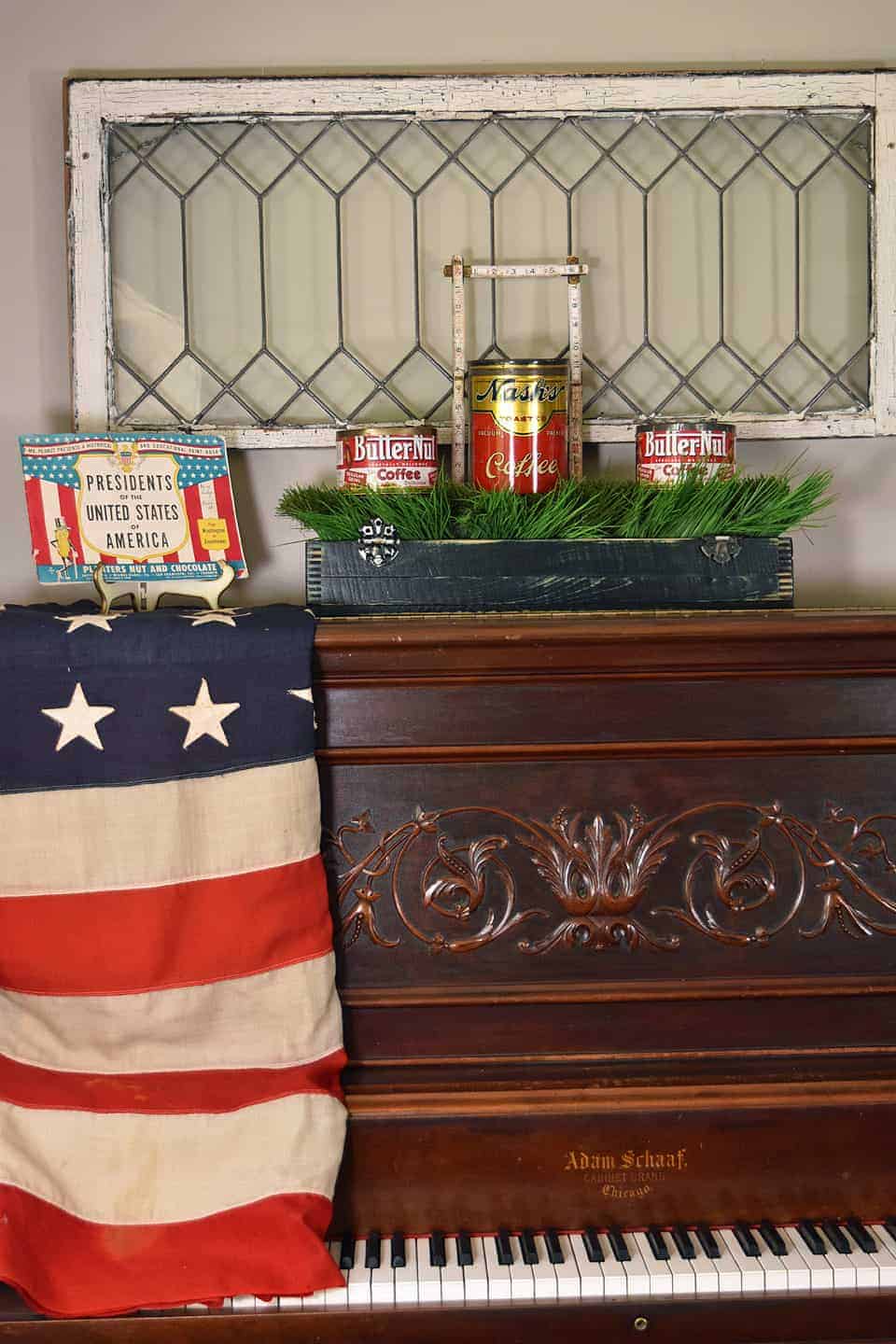 Soft Goods such as Quilts, Throws and Pillows can Provide Big Impact
It can be hard to create a theme when you only have a couple small accessories. But one trip to the thrift store can provide big impact with colorful quilts, throws or pillows in your color scheme. Drape them over a sofa, chair, or  use them as a tablecloth or coffee table accent to give a big punch for little expense.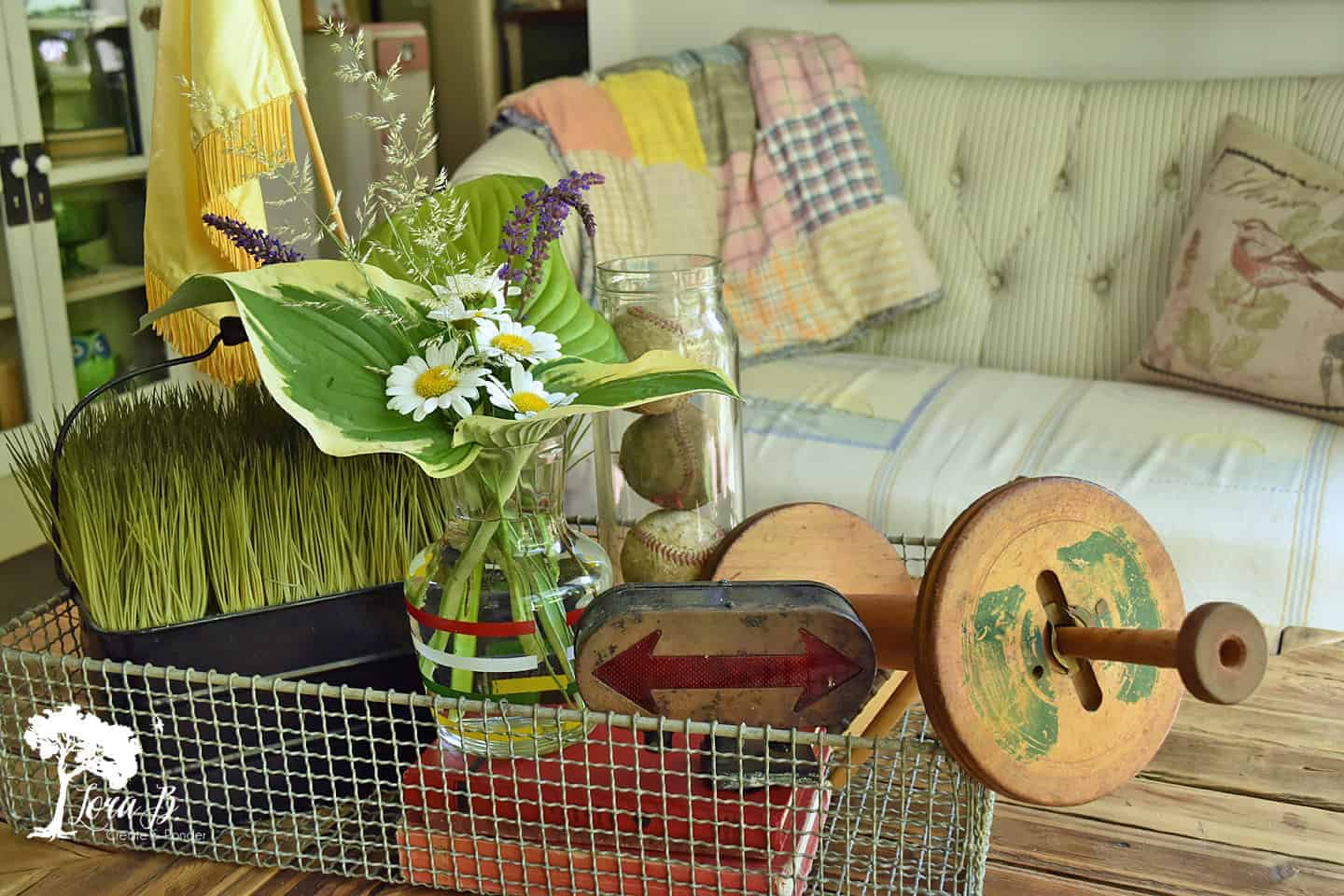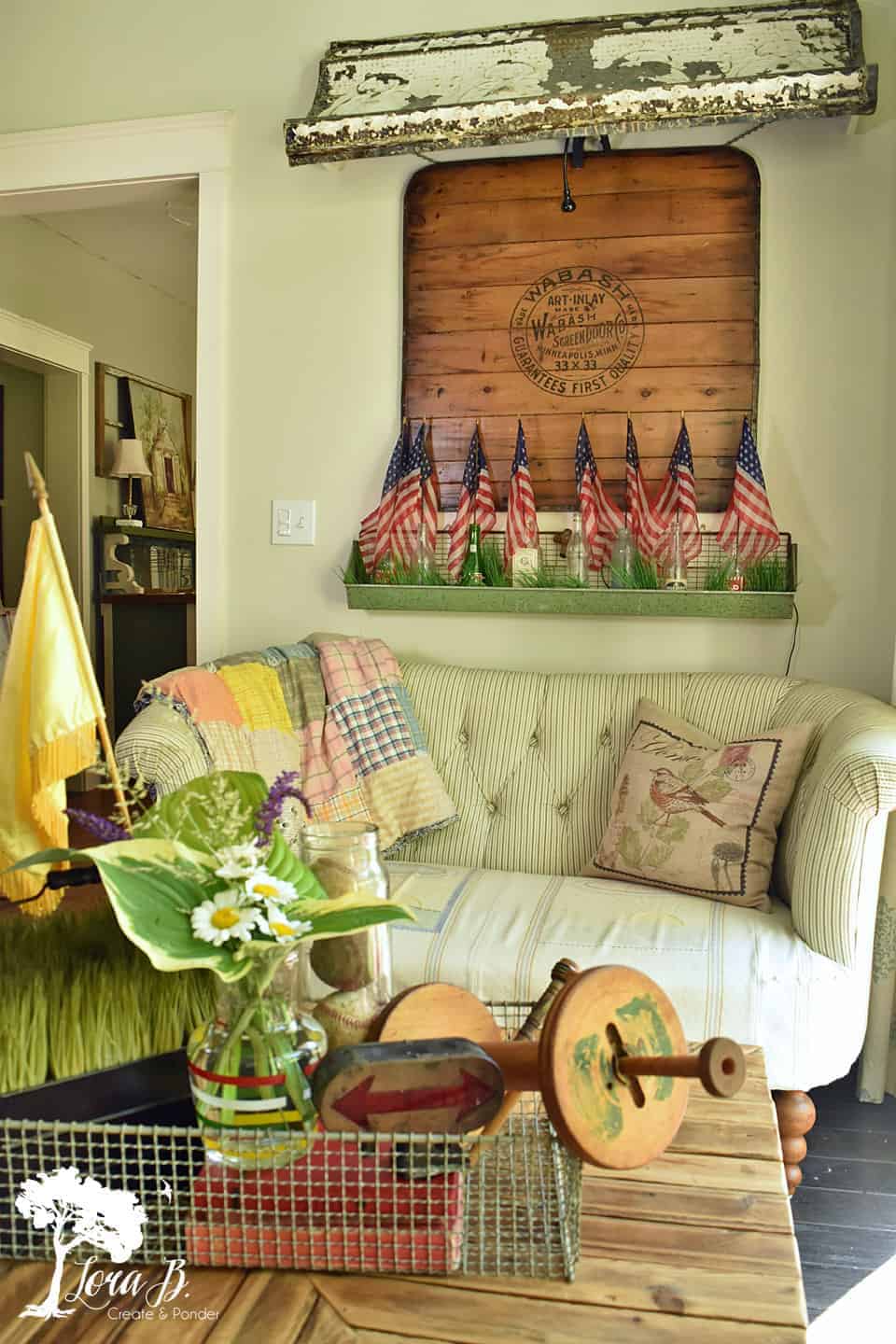 You Can't Go Wrong with Flags and Grass!
Packages of multi-sized flags are on the end isles of every store. Pop them in some unexpected places for fun-indoors and out! I've got some ideas in "Decorating with Flags".
Lush, green grass is a wonderful backdrop for outside, but can also be fun inside! Containers of fake grass are a great addition to any vignette, but square yards of grass can also be bought at the home store in the carpet department. Simply cut into smaller pieces with a utility knife. The squares can be used as a foundation for any centerpiece or vignette.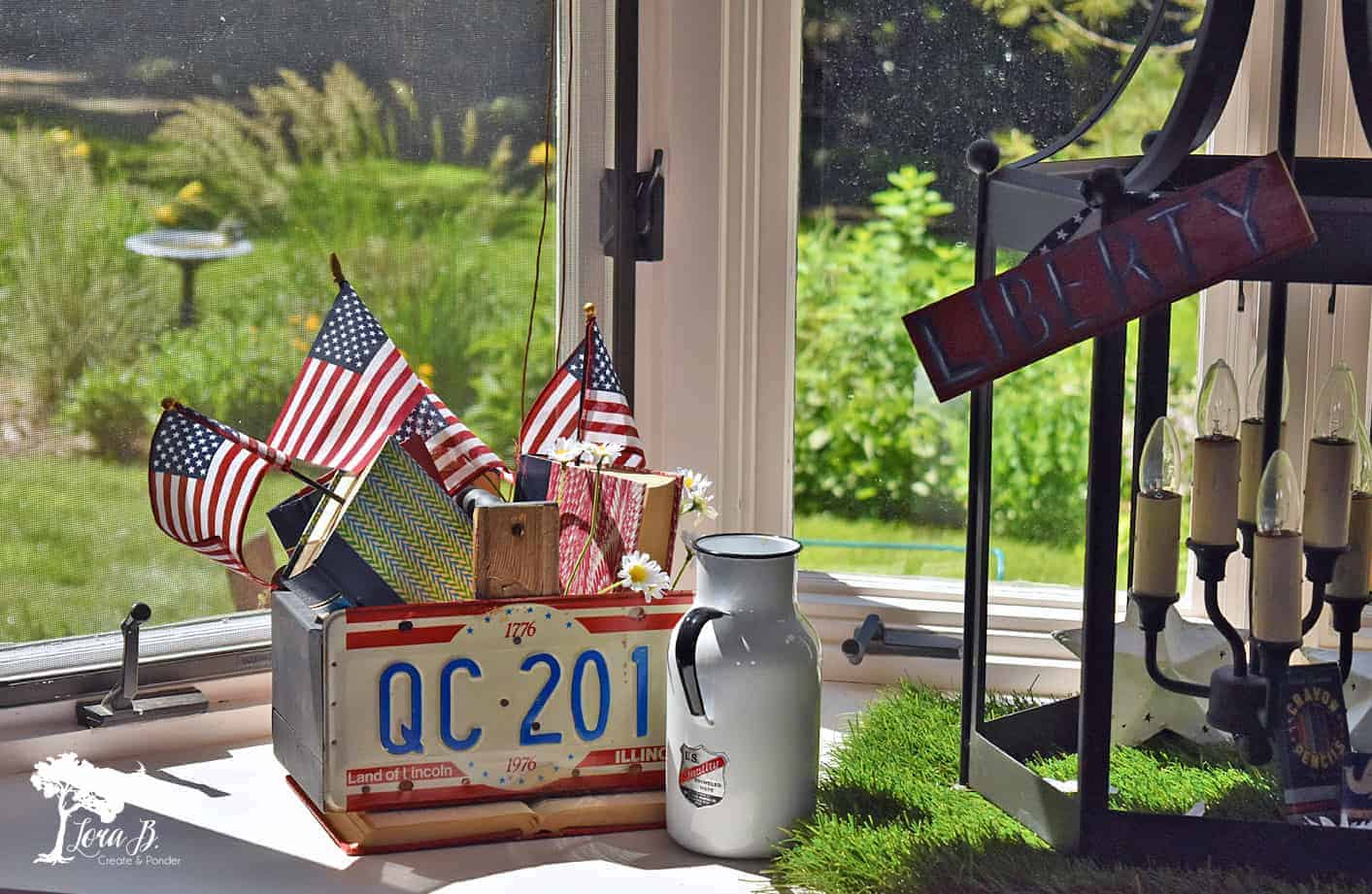 For more patriotic decorating ideas and projects, check out these posts:
Patriotic Tennis Racket Upcycle
Patriotic decor is a fun part of summertime decorating. It doesn't have to be limited to the picnic buffet. Spread it's charms throughout your home or cabin, indoors and out! Hope you enjoyed the inspiration of our Patriotic Home Decor and are excited to decorate yourself!

Sharing at:
Wall to Wall DIY Wednesday