Christmas Gift Wrapping Ideas with Old Sign Stencils
Get DIY gift wrapping ideas using stencils for unique looking christmas packages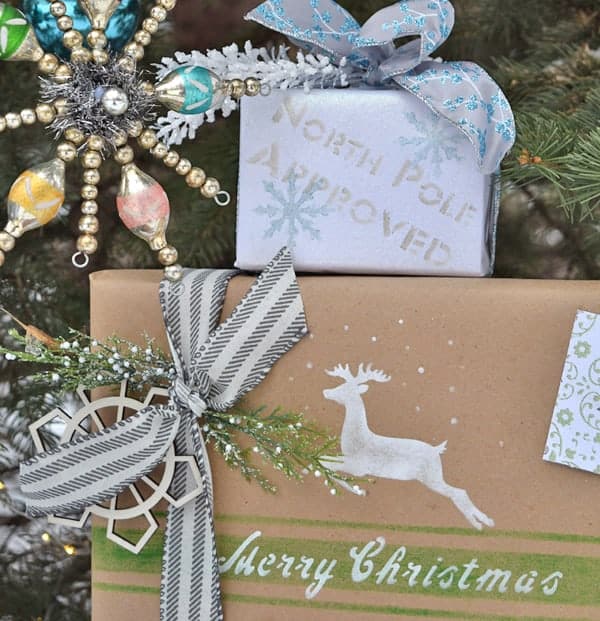 Have you started any Christmas gift wrapping yet? This year I did things a little backward. I'm wrapping gifts before I've actually got any! Yep, today's project is all about giving you ideas for your gift wrapping, and I hope you like the results as much as I do! If you think the package should be as special and unique as the gift (and the recipient), here are Christmas Gift Wrapping Ideas with Old Sign Stencils.
Christmas Gift Wrapping Ideas with Old Sign Stencils
For your convenience, this post contains affiliate links. If you make a purchase, I may receive a commission. There is no additional cost to you. My full privacy policy is here.
Today's post is part of a fun blog hop, hosted and sponsored by Funky Junk's Old Sign Stencils. You can see the full stencil line HERE. I'm sure all the creative ideas you see from this talented group will inspire you to want to create with these fun stencils, too! I have all their links at the end.
Old Sign Stencils provided me with complimentary stencils for this project. All opinions about their products are my own. Note: their prices are in Canadian currency; see their conversion link to adjust.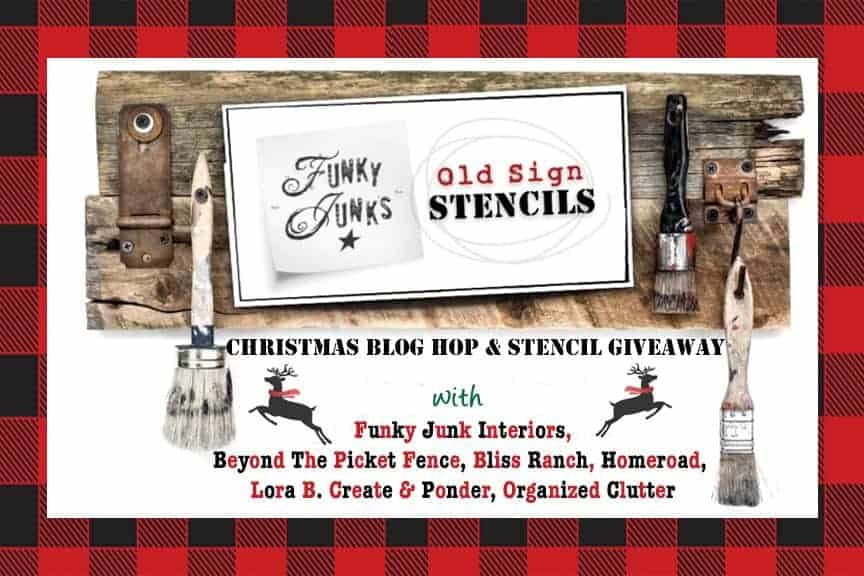 To Begin Stenciled Christmas Gift Wrapping, Choose Plain Gift Wrap
In order to have the most fun with Old Sign Stencils, you'll want to purchase plain gift wrap. I chose a classic brown kraft roll and also a sparkly white. You will want to have some ribbon and extra embellishments also. I've created some fun tags for you that will be available in my FREE Resource Library (more on that later).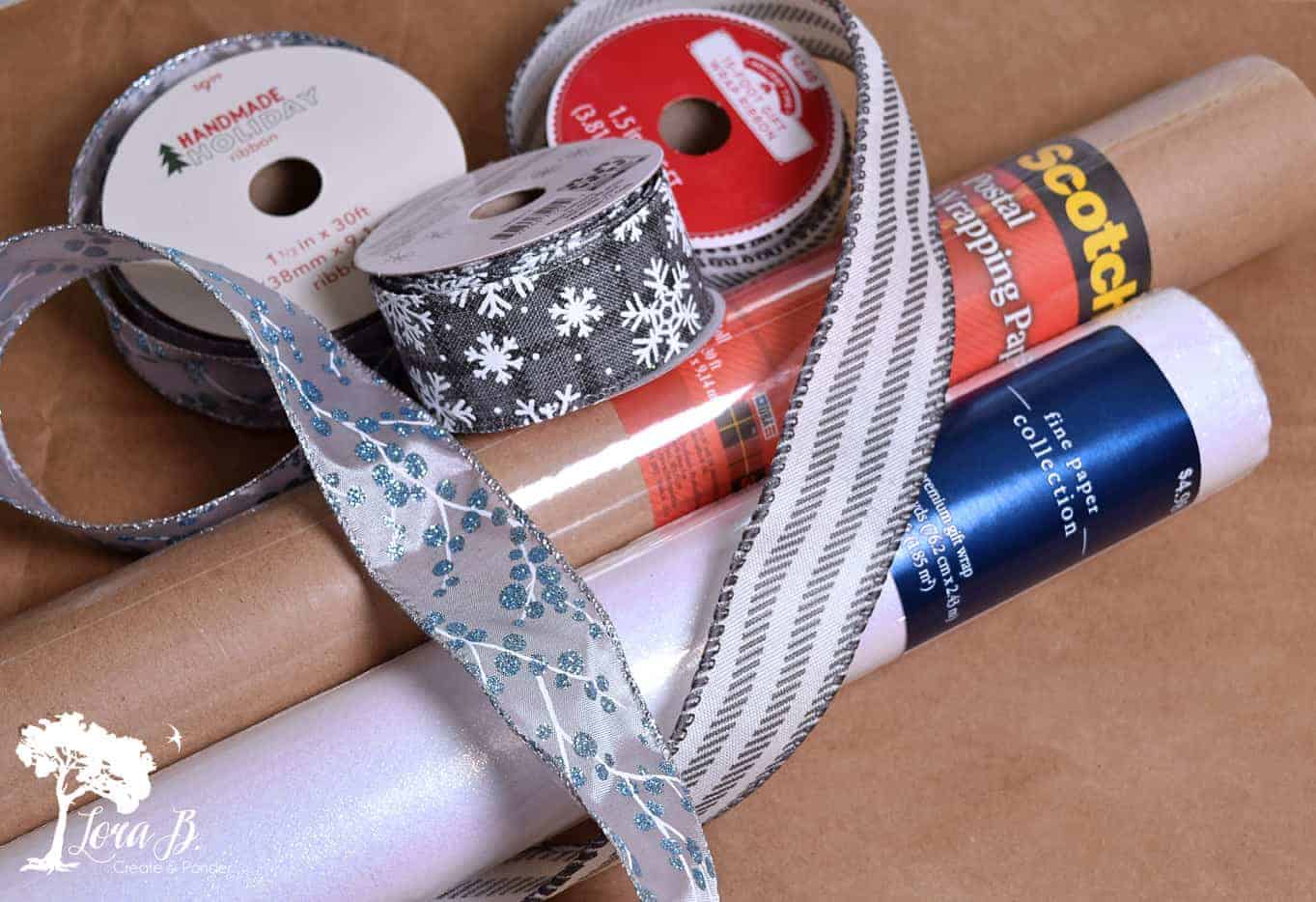 Choose the Stencils you Like from Old Sign Stencils
For this project, I used the Christmas Crates stencil (see it HERE) because there were so many fun options! I also used 3 of the Grain Sack Stripes stencils ( see them HERE). (G-1, G-3, and G-4)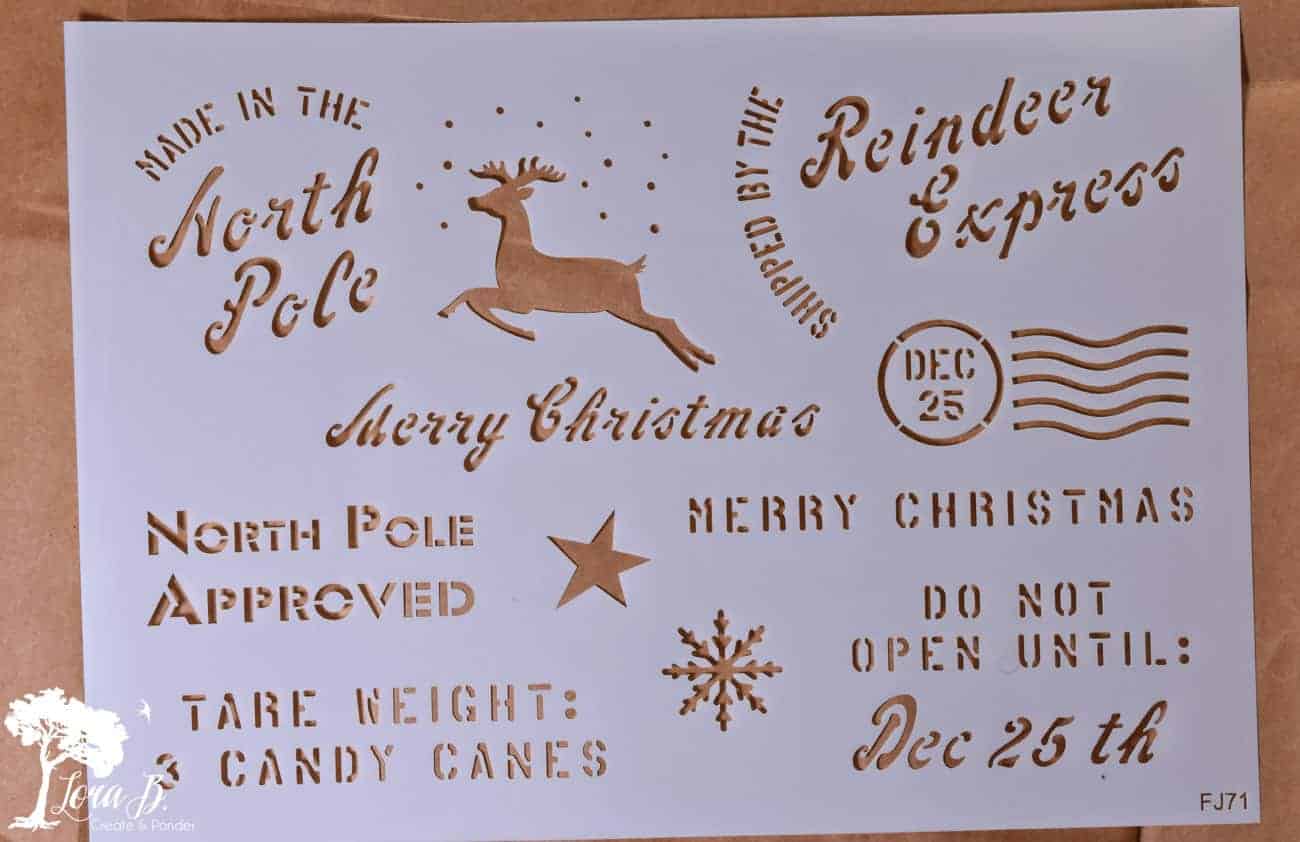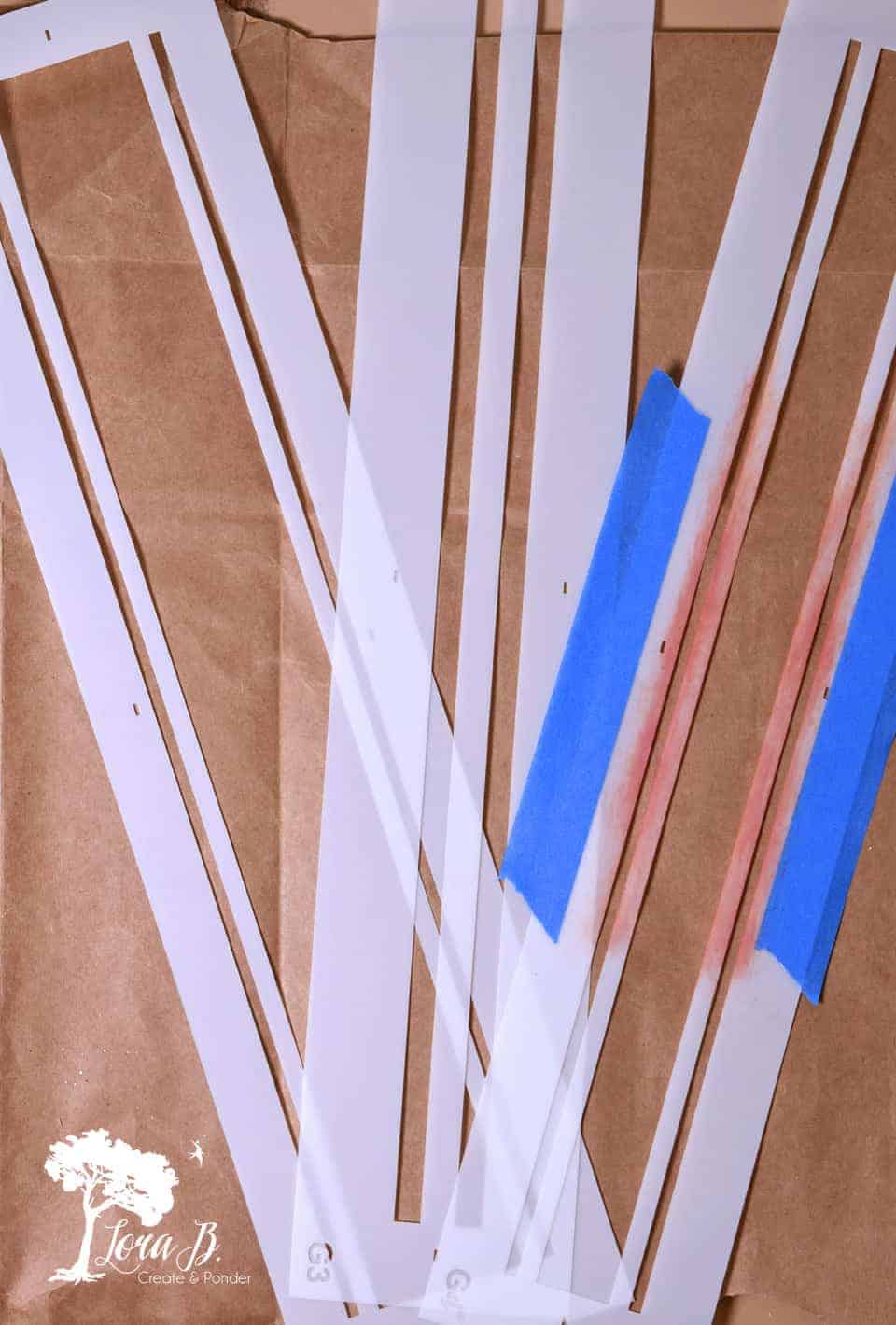 Wrap Your Gift Packages and Start Stenciling
Once your packages are all wrapped, you can get creative! Choose designs that will be sized well for your package. Overlap designs and wrap them around the edges of the boxes. I used small bottles of acrylic craft paints that had a little shimmer or glitter. I used a variety of stencil brushes, too. Painting the words worked better with the rounded stencil brushes. Tape over areas you're not using on the stencil with painter's tape.
Here's my inspiration look. I want the vintage Shiny Brite + vintage wallpaper vibe. This is the theme I'm going with in my living room this year!
Let Santa's workshop begin!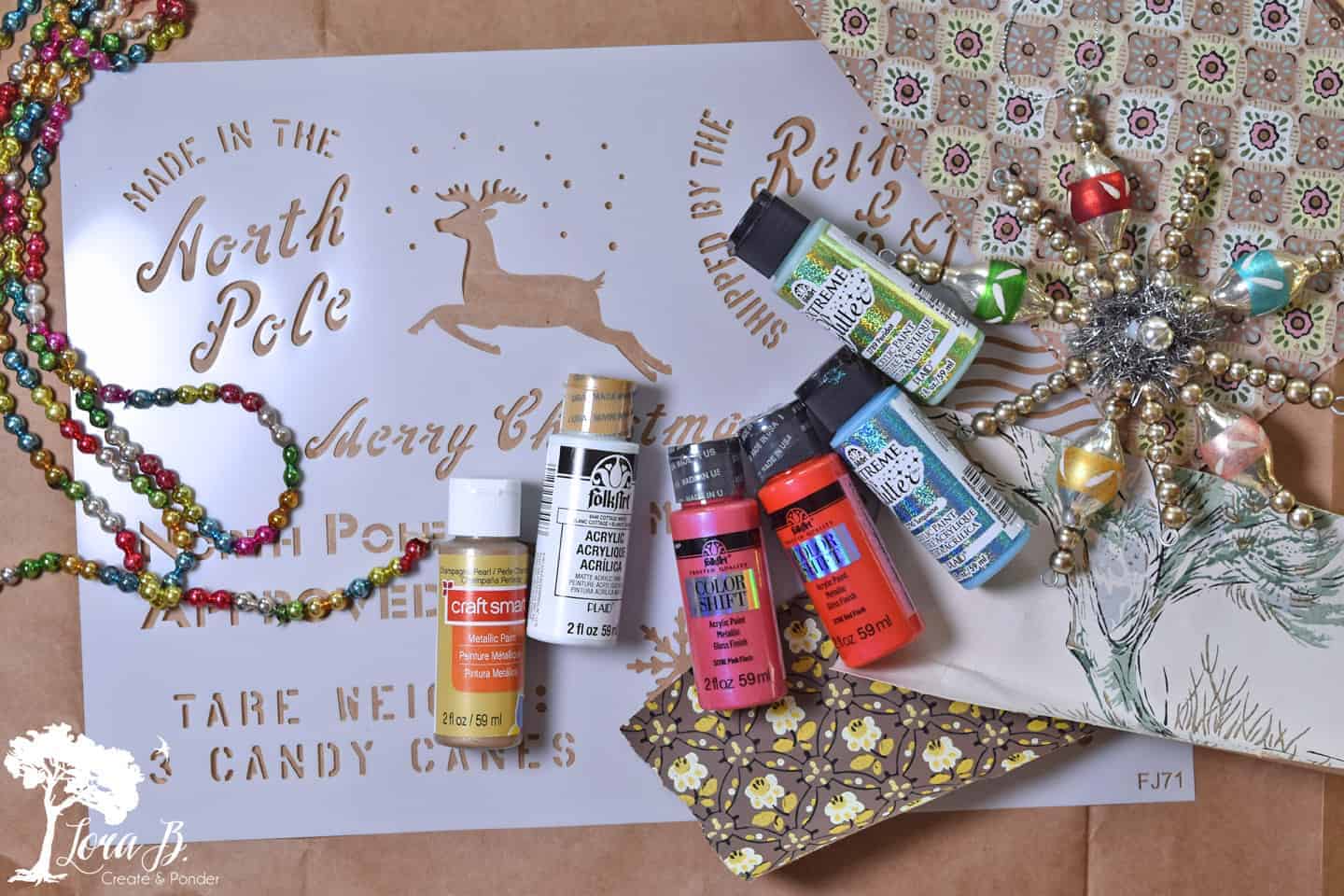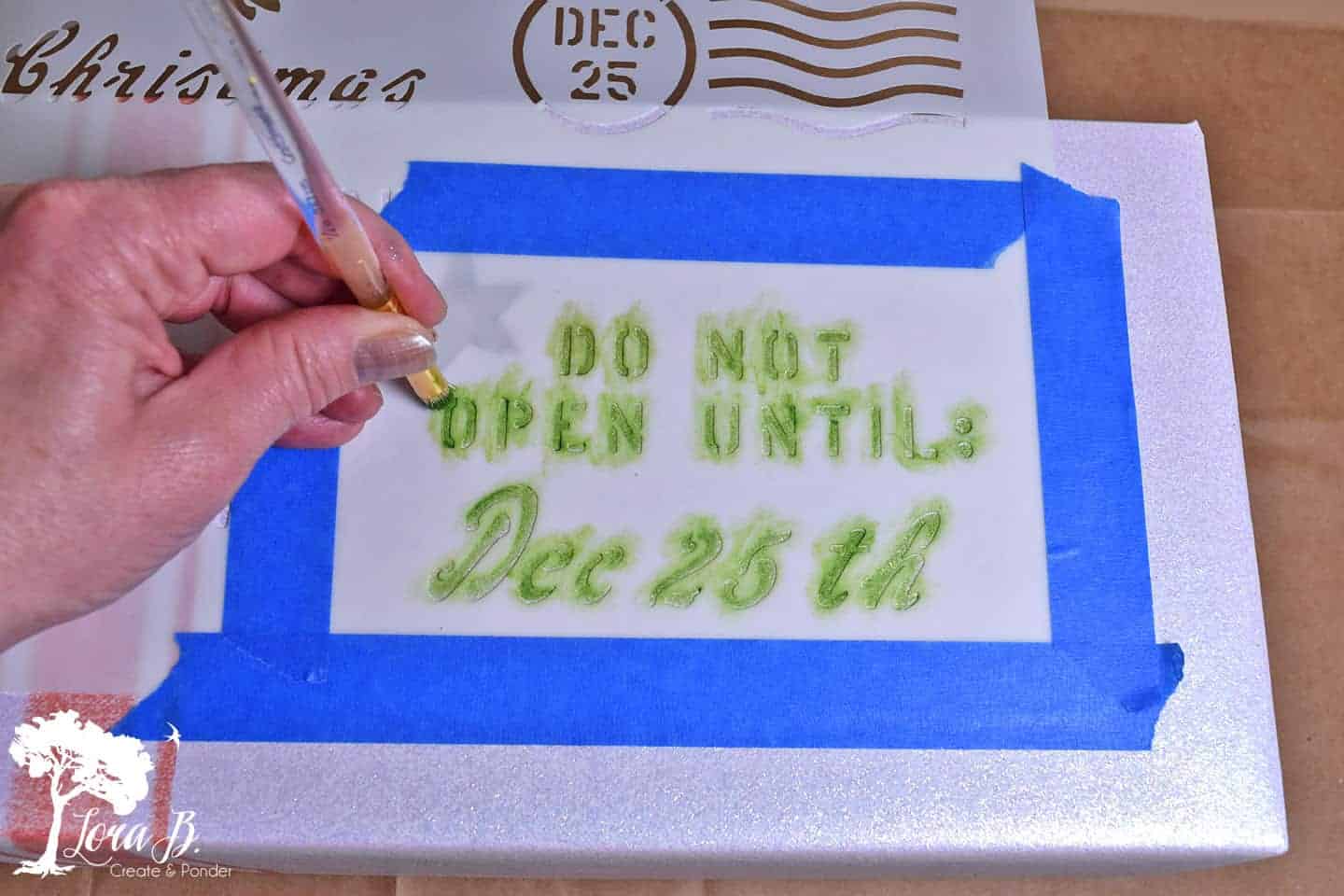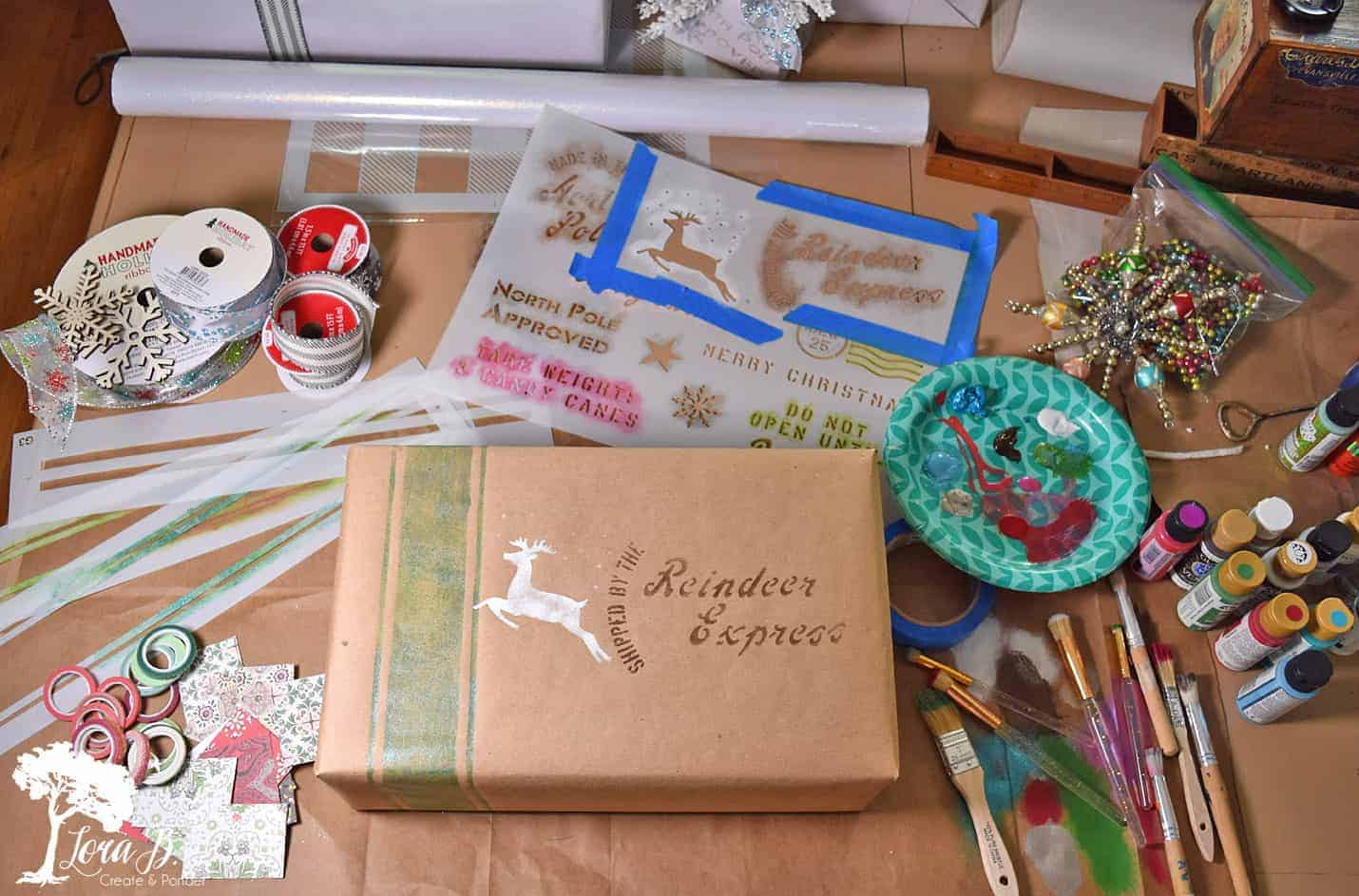 Add Ribbon, Texture and Tags
Once your gift wrapping is all stenciled cutely, add the extras! I like to use 1 or 2 kinds of thick ribbon with simple knots or bows. Then I add an accessory that fits with the theme of the package; a pinecone, a snowflake, a candycane. Next I add some foliage to coordinate with the package. I usually just tuck them into the bow's knot, or hide a chenille stem in. Lastly, don't forget the gift tag!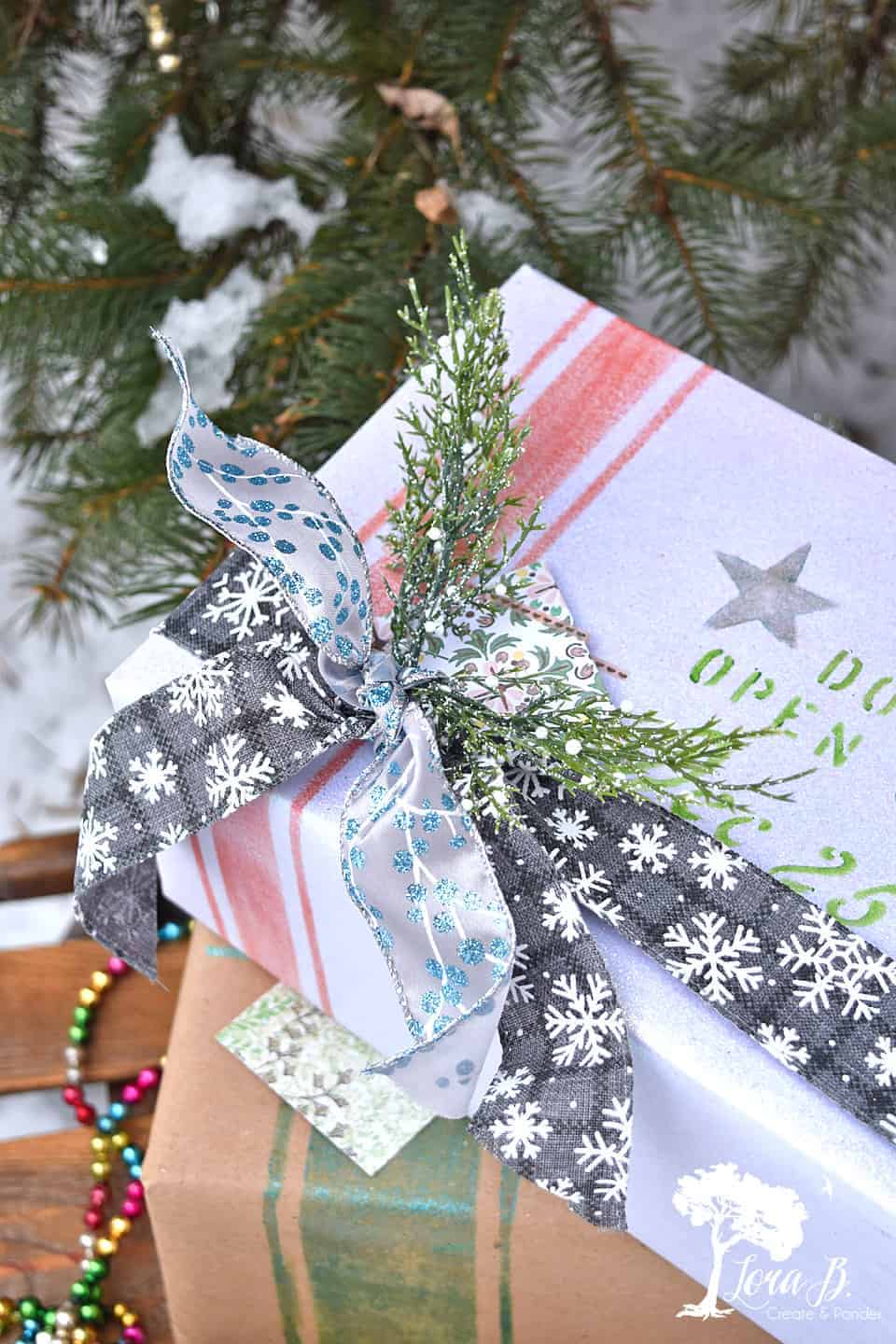 Become an Insider to get my Free Vintage Wallpaper Tags
To coordinate with this whole look, I created some Vintage Wallpaper Snippets you can cut up for gift tags! I love to make FREE seasonal printables to correlate with my projects. You can access them along with tutorials & styling tips in my Insider's Resource Library by becoming an Insider. You'll also get my weekly email, full of creative inspiration!
If you're already an Insider, check the weekly email for the Resource Library password!
Tape your vintage wallpaper gift tag on with washi tape for an extra texture.
Gift your Pretty Packages or Decorate with Them!
These are so cute, it might be hard to rip them open, but maybe your art could be repurposed after?! Wrapped stenciled packages can also be fun sitting under a small tree or tucked into your Christmas vignettes.
The Big Reveal:
I think it would be hard for me to pick a favorite. These turned out so fun! And it was good medicine to relax and create something artistic while listening to Christmas music during this busy holiday season!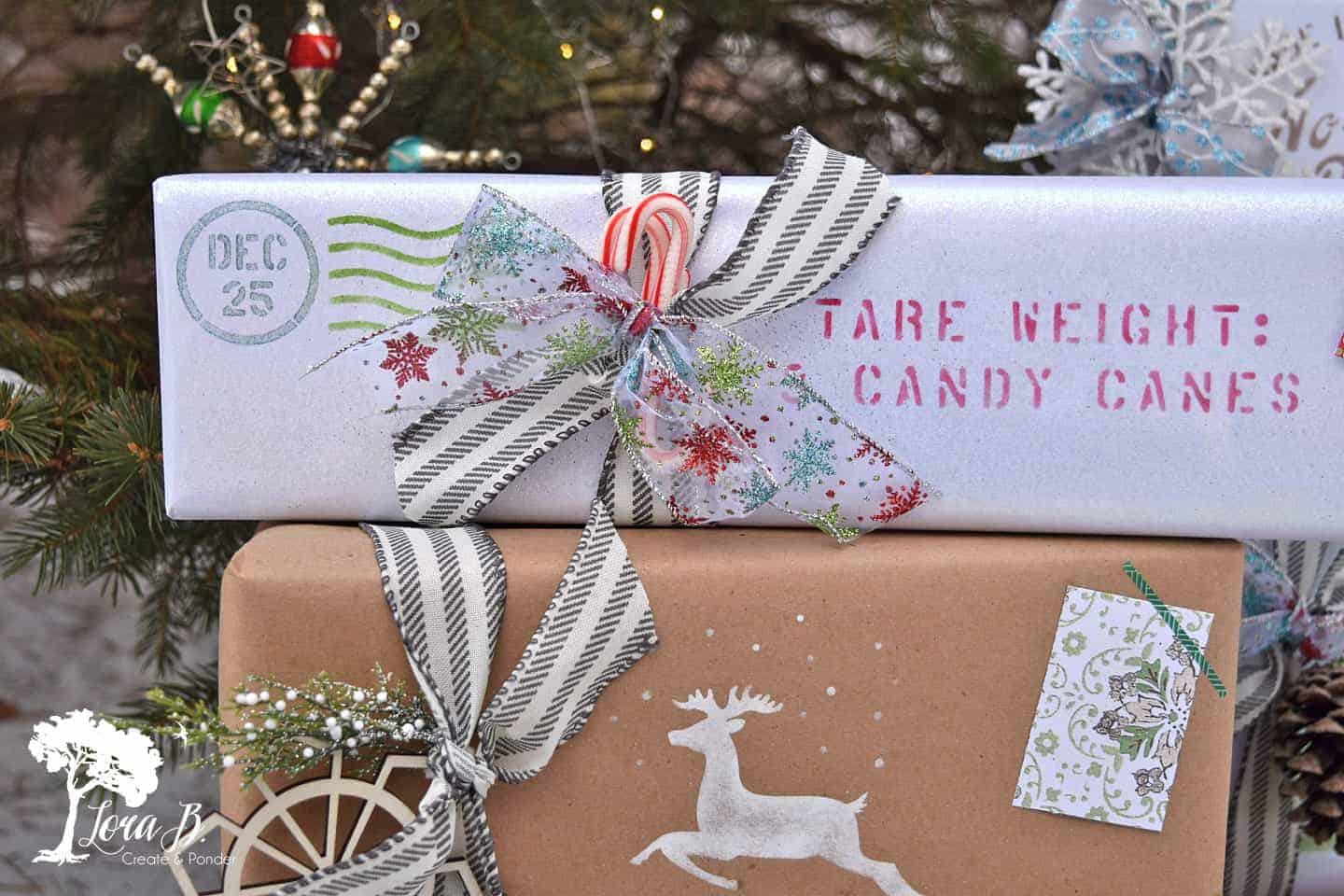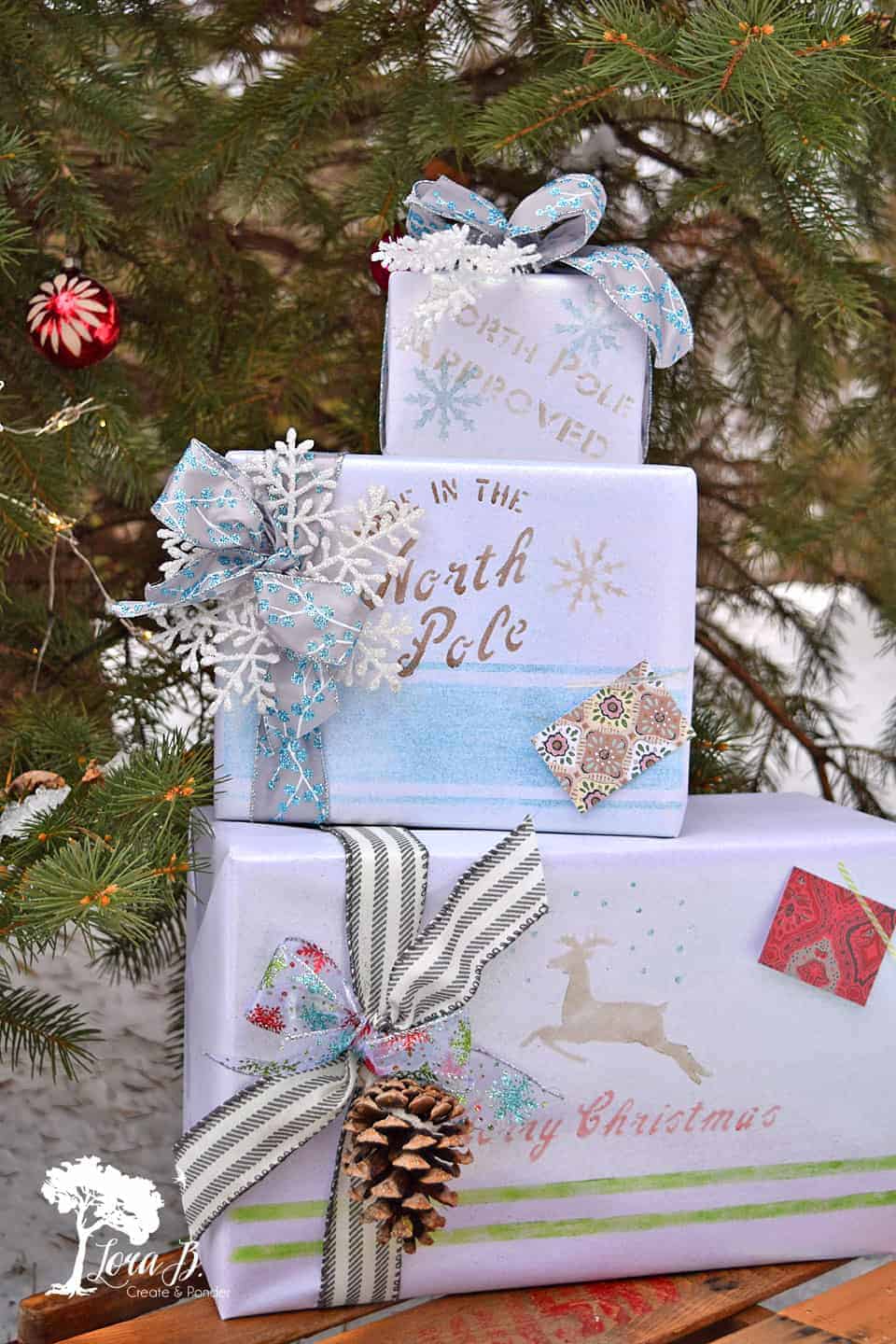 Here's the whole family of Christmas gifts with Old Sign Stencils: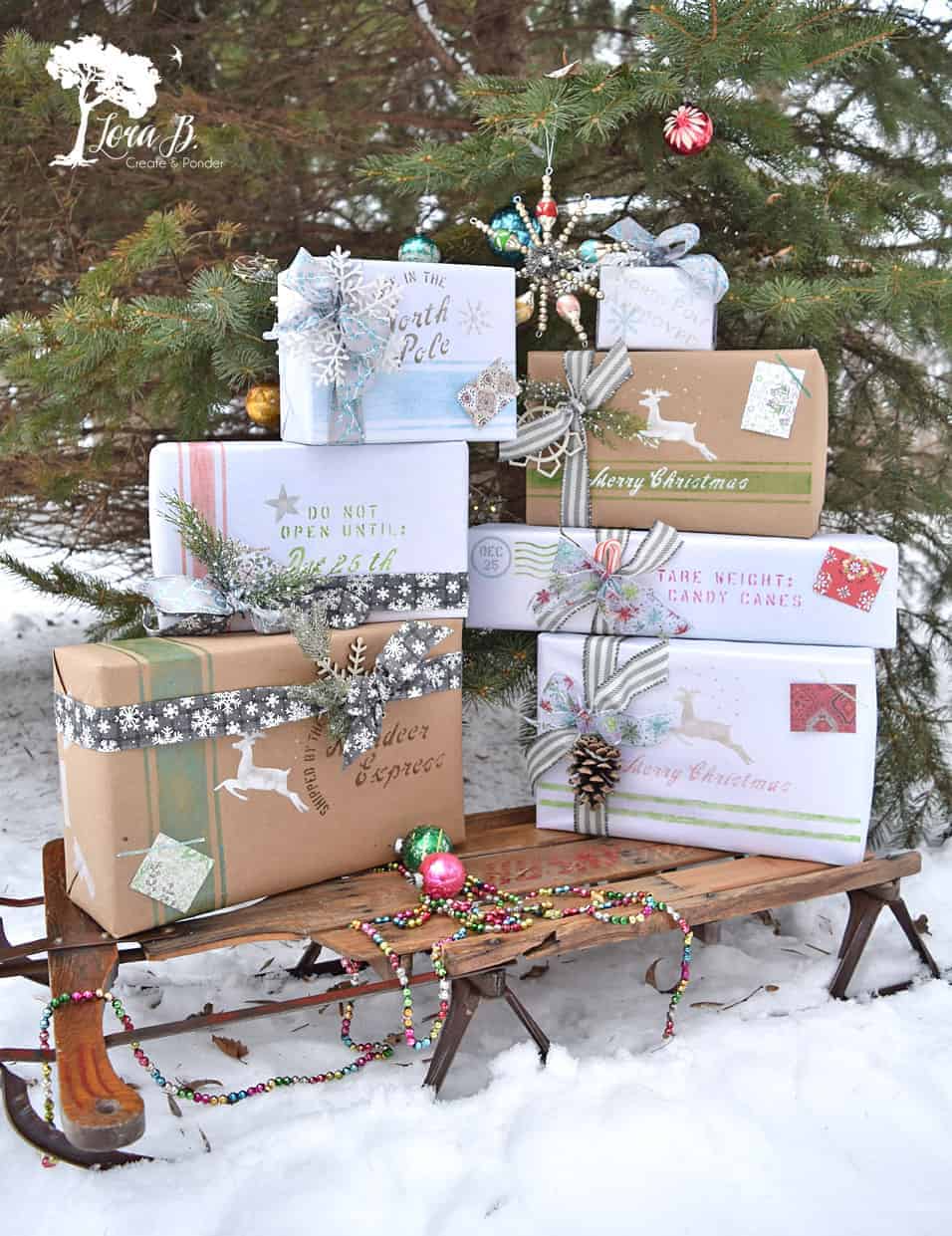 Here are some other projects where I used Old Sign Stencil's large Buffalo Check stencil (you can get it HERE)):
"DIY Stenciled Rolling Pin Display"
"Create a Vintage Farmhouse-Style Christmas Hot Chocolate Bar"

Shop to Create the Look
Grain Sack Stripes Stencil (G1,G3,G4)

I hope you enjoyed these Christmas Gift Wrapping Ideas with Old Sign Stencils! Visit Funky Junk's Old Sign Stencil's website (HERE) to check out all the options for fun, unique gift wrapping!
Pin, Share and Enjoy the Rest of the Stenciling Ideas!


Funky Junk's Old Sign Stencil's Christmas Blog Hop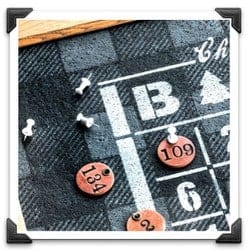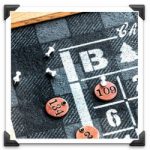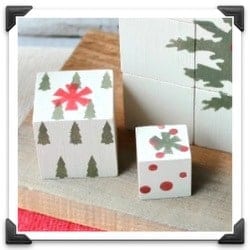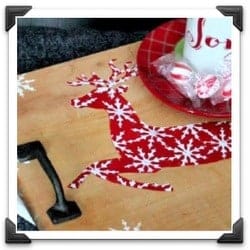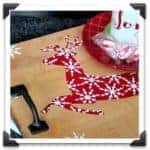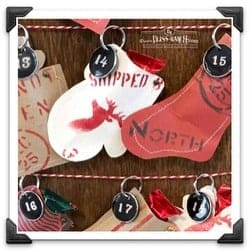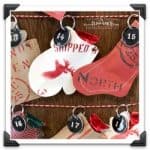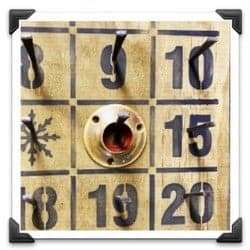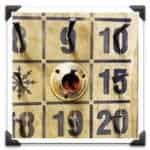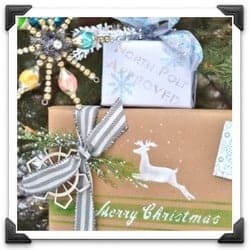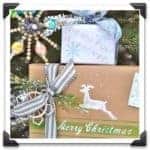 Me;)

Sharing at: