Bedspring Shiny Brite Tree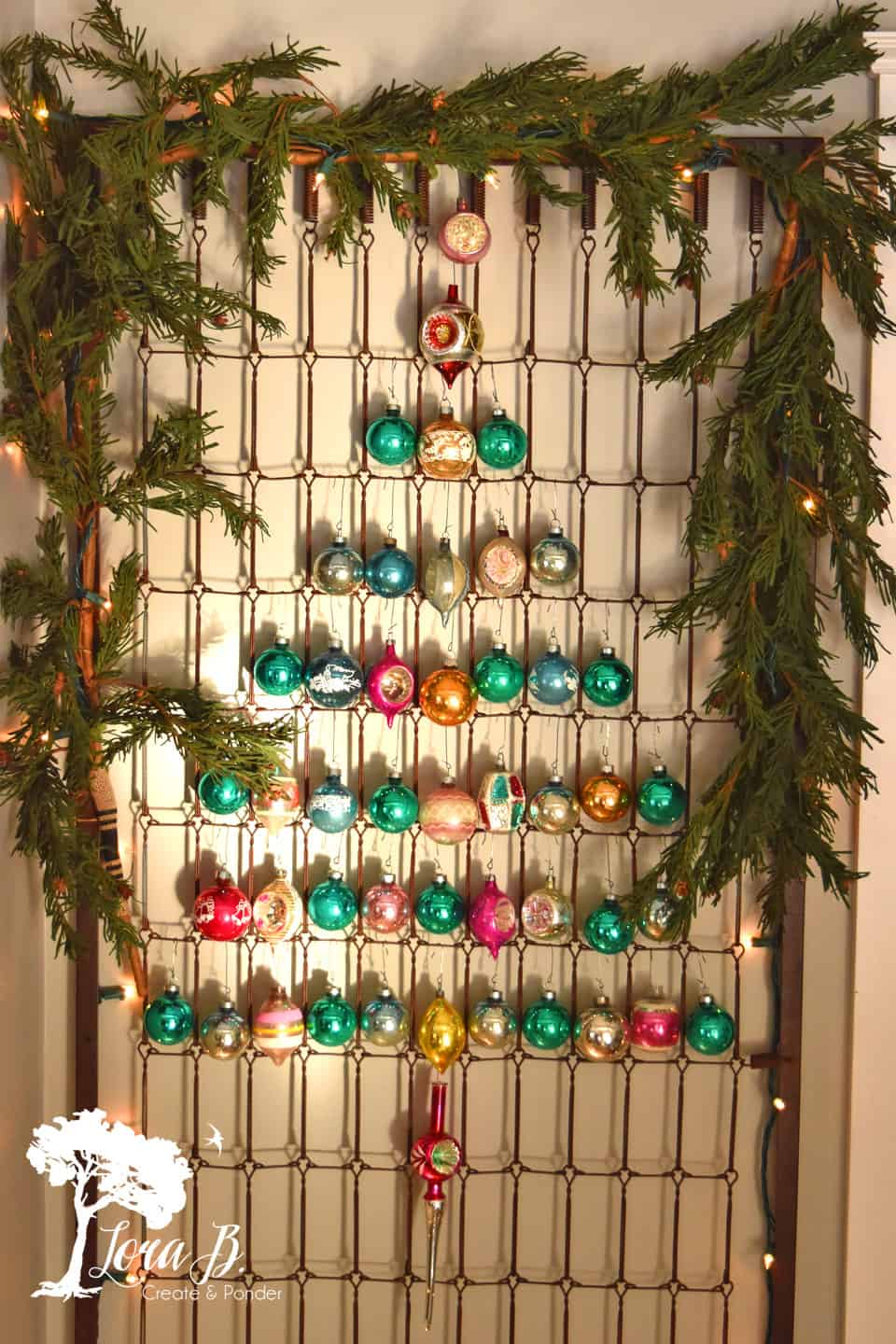 I've seen this idea on Pinterest, and decided since I had just hung this perfectly patinaed crib spring on my freshly painted dining room wall, and wanted to display my Shiny Brites everywhere but the tree, I'd give it a try myself. And yes, this is the second bedspring I've hung in my house in the last month! I'm using a green twin size as our Card Display in our back entry, Here.
It was actually quite time consuming, because these ornaments are so delicate. I lose one every year. Most of the ornaments are family acquisitions, so I feel extra bad when I break one. I was able to enjoy each one's beauty as I arranged them.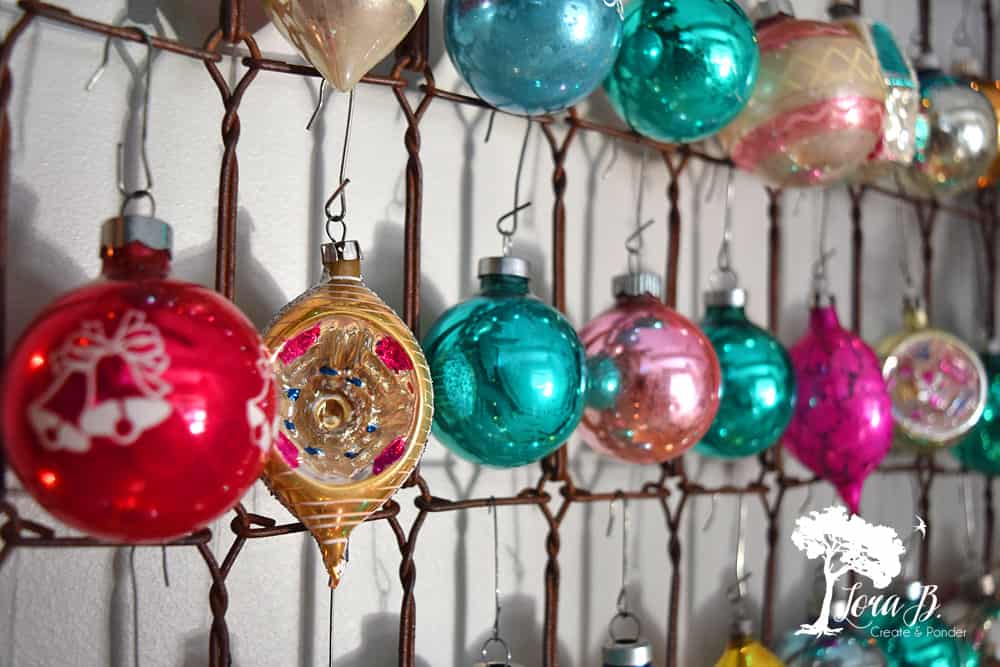 I added the greenery around the top of the bedspring, so I could add lights for night-time beauty.
At the top of the tree I placed some of the star-like ornaments.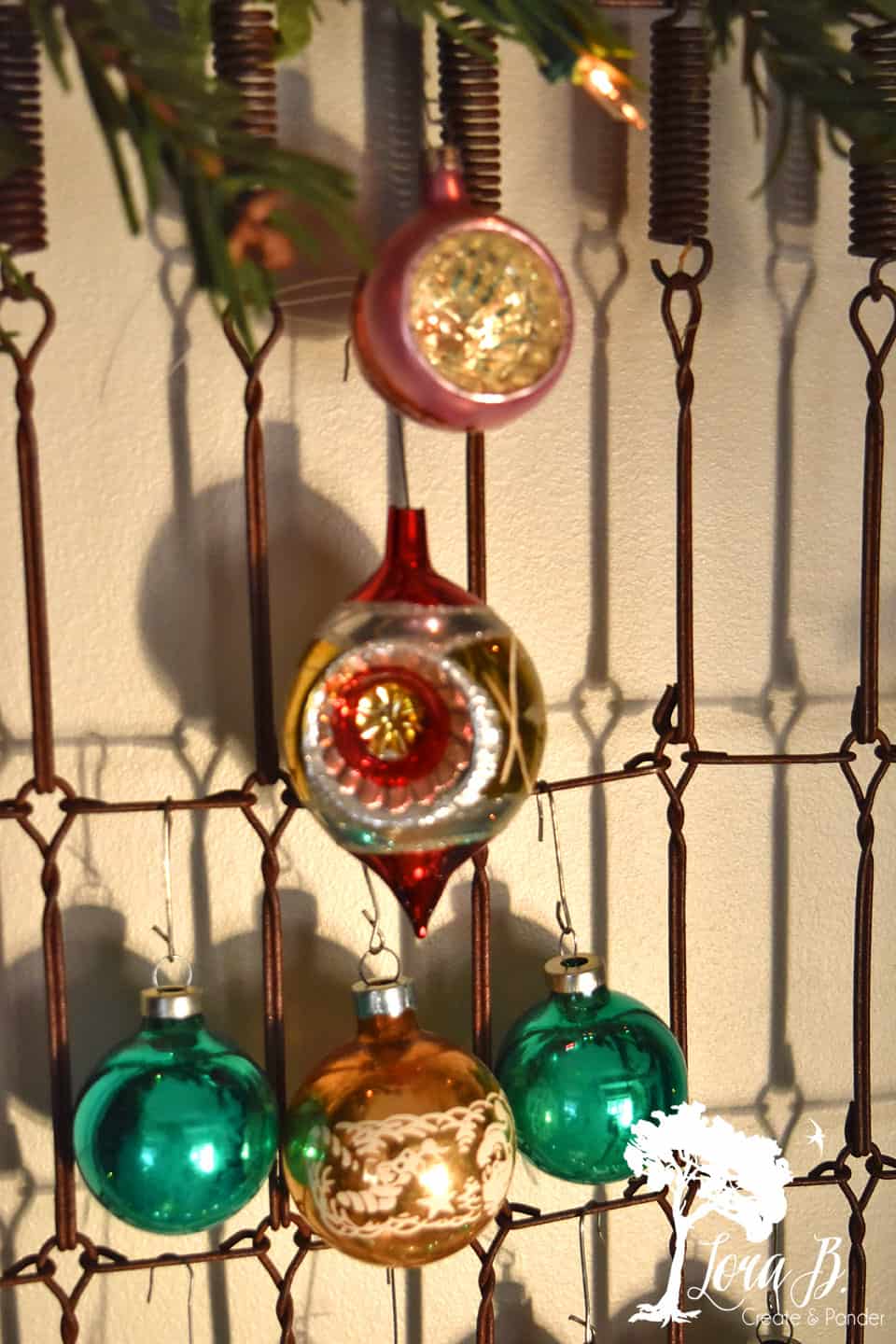 And at the bottom, I hot glued an ornament hanger inside the opening of the tree topper to create the trunk of the tree.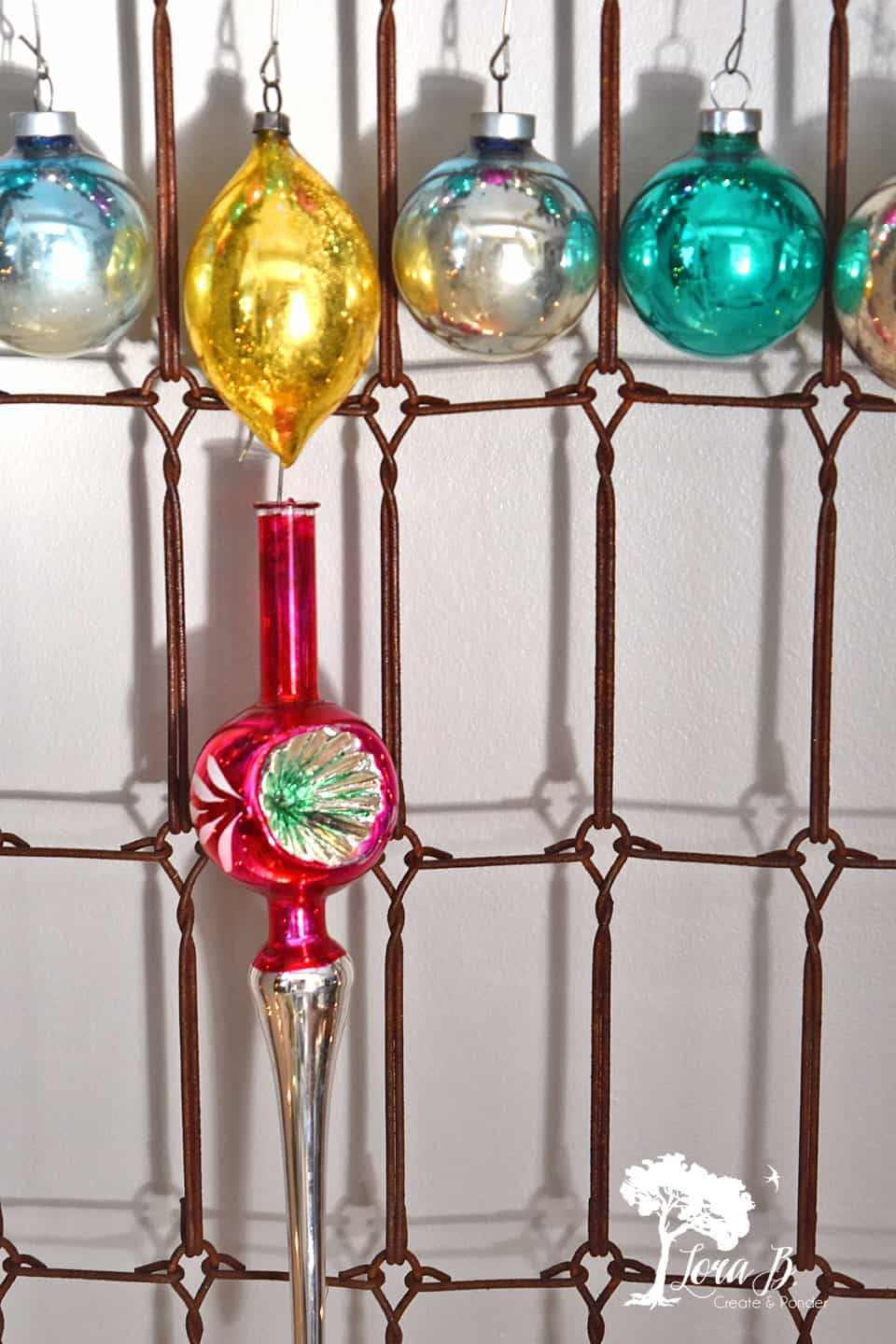 I decided my theme for this Christmas is "Comfort and Joy". I've shown you a lot of the "joy" part with my Map Display (here), and my Postal Sorter and Hem Maker Tree (here). Hopefully I'll have time this week to take pictures of the "Comfort" areas, where I used lots of whites and texture in my kitchen and on our main tree.