Weekly Rambles is a summary of the week, plus favorite decor and creative inspiration from around the web.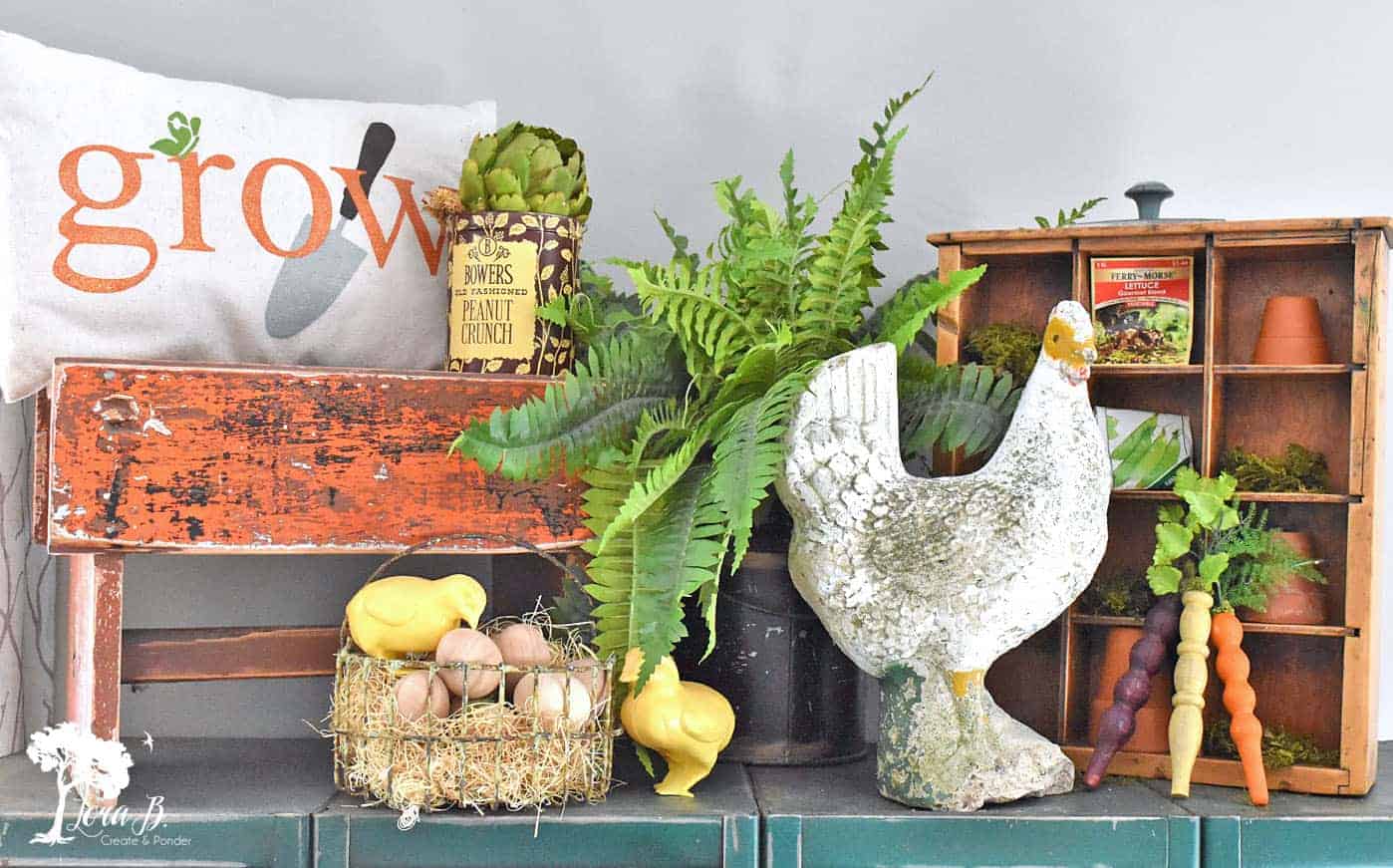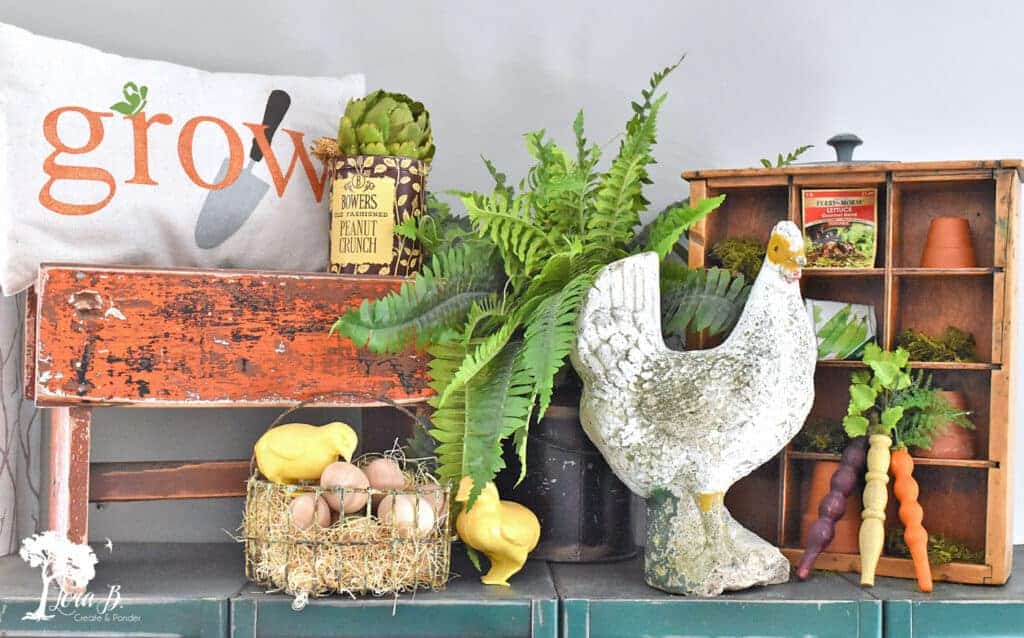 Greetings on a gloomy, rainy Spring day! It was a a busy week around blogdom, with Spring Home tours and Easter inspiration in high gear! Everyone gets excited for the change of seasons; it brings us hope. Here in MN our grass is just barely starting to turn green; we're just so happy the white stuff is gone! Many of you are enjoying Spring blooms popping up in your yards. We just buy them at the store at this point, to give us a jump start inside! Here are my weekly rambles for your weekend enjoyment!
Weekly Rambles
For your convenience, this post contains affiliate links. If you make a purchase, I may receive a commission. There is no additional cost to you. My full privacy policy is here. 
~The strangest thing happened at the beginning of the week. He heard a loud crash outside. Like when the wind is strong and something on the porch blows over. But this was on the 2nd floor. I looked at #3 and said, "What was that?" We quickly looked out and here was a huge turkey dazedly walking around the garden. He flew right into our house! A picture even fell off the wall it was such a big impact! If it would have been a couple feet to the left, he would have came right through the window over my desk! Crazy! 
~I've been chicken sitting for the neighbors all week. 8 organic eggs a day! I'd love to have chickens myself, but getting to take care of them at the neighbors is kind of what having grandchildren will be like, I'm guessing. You get them for a short period of time and then you're done when all the complications happen;)  They used to let them free roam and they'd come visit our yard. It was like really being in the country! But then the local foxes and coyotes figured out where they could get an easy supper. You can see them in our yard and see what I've been eating all week long in "Chickens, Fresh Eggs, and Egg Salad".
~It was a busy week on the blog! 2 blog hops makes for a lot of inspirational reading and sharing! First I shared my bird-themed kitchen sitting area with the Pinterest Challenge group, "Spring Decorating with a Bird Theme". All week long I was enjoying all the beautiful homes on the Blogger's Best Spring Home Tour-6 homes a day! I rounded out the week with my own "Spring Home Tour with a Garden Theme". It was such a pleasure and an honor to participate with these talented ladies. Definitely enjoy as much of the tour as you can!
~Were you a Barbie player? I spent hours behind my big dollhouse that my parents built. Think it was more about the furniture moving and the decorating than the dolls, though. I happened across a blog post that announced that Ken is 60! If you were a Barbie lover, check out THIS post for a little remembrance.
~I just volunteered to have Easter, since it's supposed to be almost 70 here; hoping for no rain! We need to have the outside to be able to spread out in our space-challenged house. But now I need to do some porch and patio clean and spruce up! I'm so excited to hide eggs for the littles! We haven't had an Easter Egg hunt here for many years!

Weekly Inspiration from Around the Web
Love how she decorated with sheep for Easter HERE. I need to be on the hunt for some.
THIS DIY pastel rainbow Easter Egg wreath is adorable.
These DIY gems are so cool.
You might want to add these yummy muffin donuts to your brunch menu.
If you're a gardener, you may want to whip up one of these kneeling pads.
These no-sew jean coasters are so fun.
This easy laundry room counter is worth pinning.
These Easter basket cupcakes are the cutest.
This easy napkin fold is the cutest for the Easter table.
Here are a couple other fun place setting ideas for Easter.

Enough inspiration until next week! Definitely enjoy the blog hops and tours from this week, too!