Fun and Unique Ways to Decorate with Vintage Ladders
How do you decorate an old wooden ladder at home? Today's post will give you plenty of ladder decorating ideas!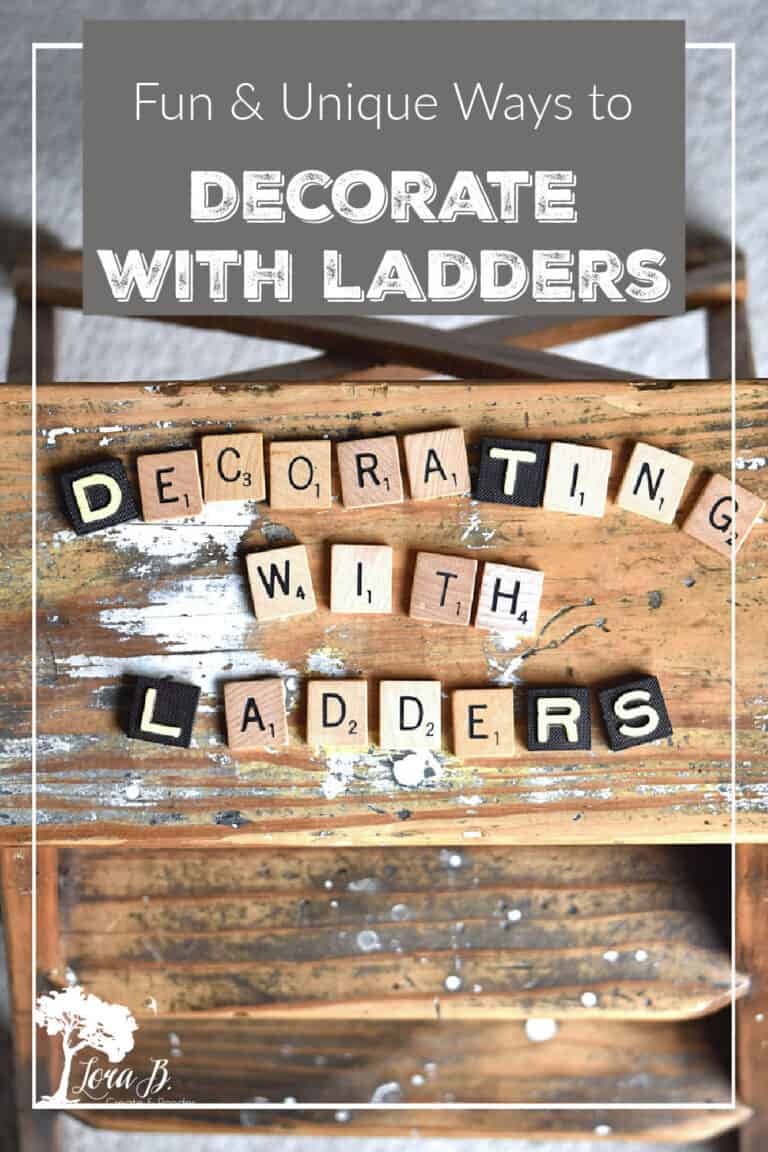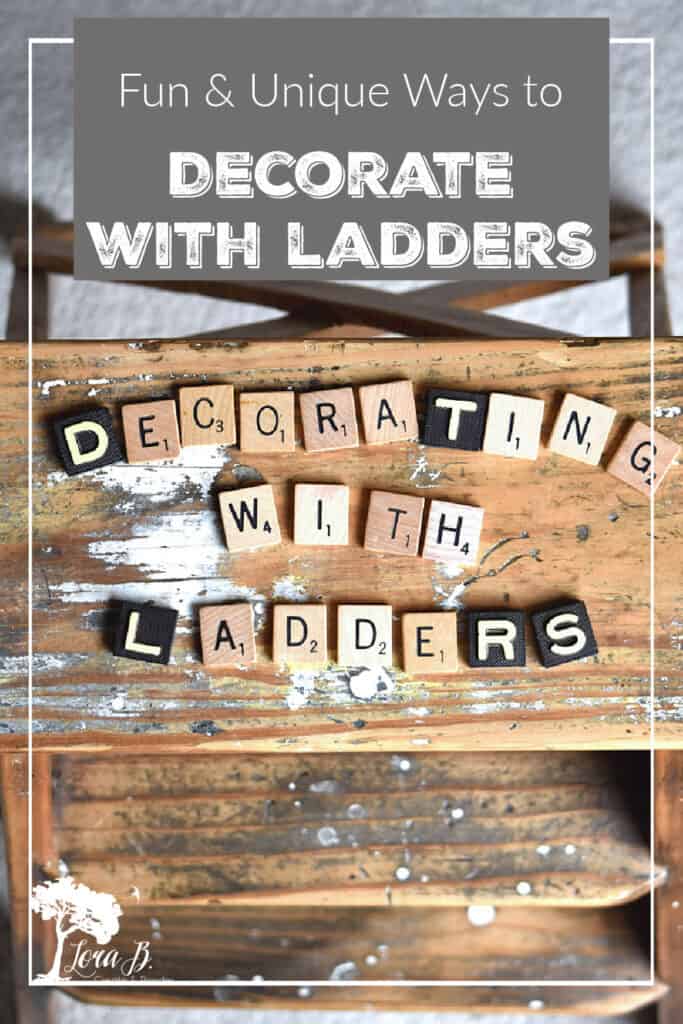 Ladders may be one of the most flexible decorating canvases you can have in your home. There are so many ways to use them, indoors and out, for function and beauty! Today I've got a this-is-your-life-in-ladders post that will hopefully find you heading to the nearest flea market or vintage shop to get your own. Enjoy Fun and Unique Ways to Decorate with Vintage Ladders!
I'm joining a couple of my Lifestyle of Love friends today to share how we've used ladders throughout our homes. Thanks to Cindy at County Road 407 for being our fearless leader! I'll have the other links down below.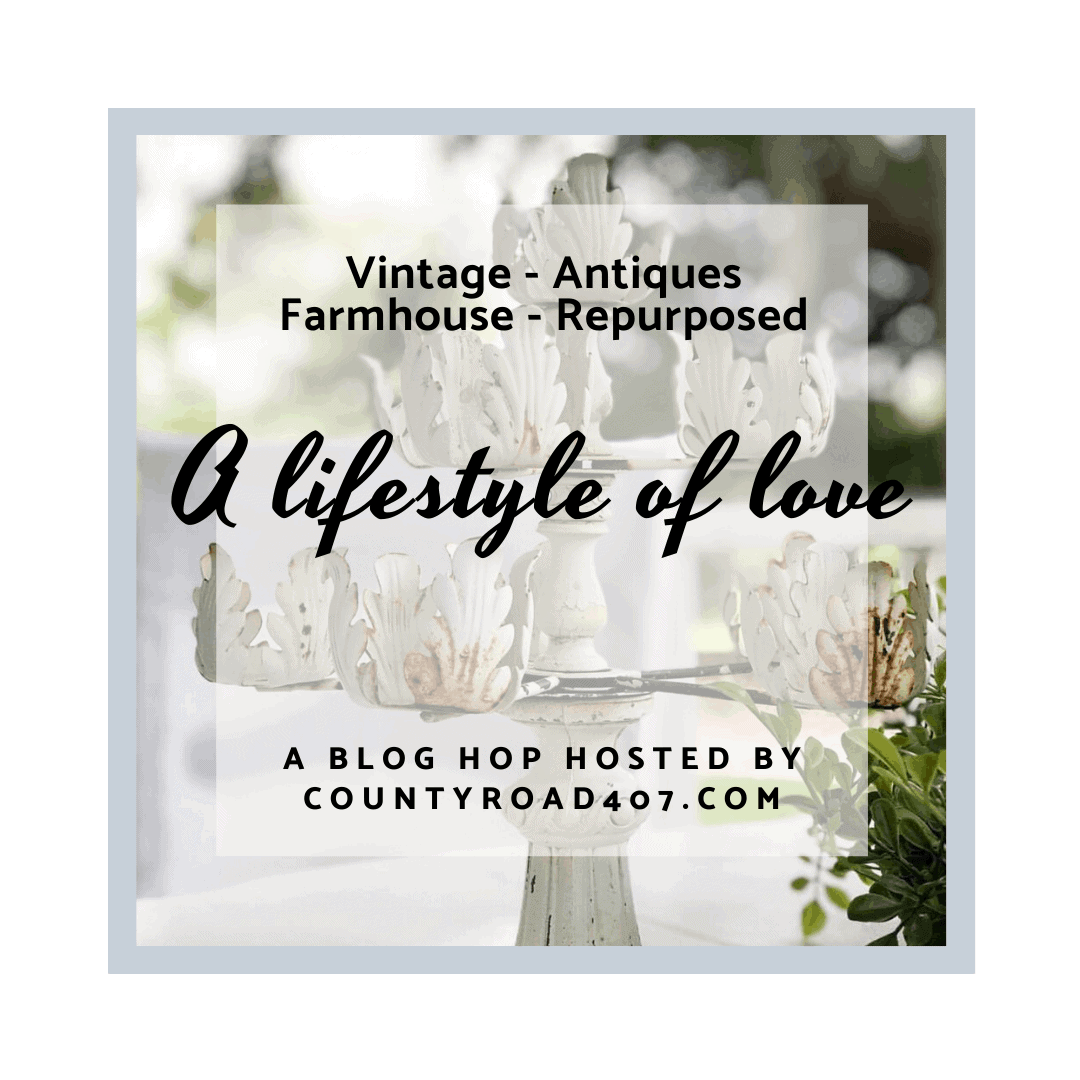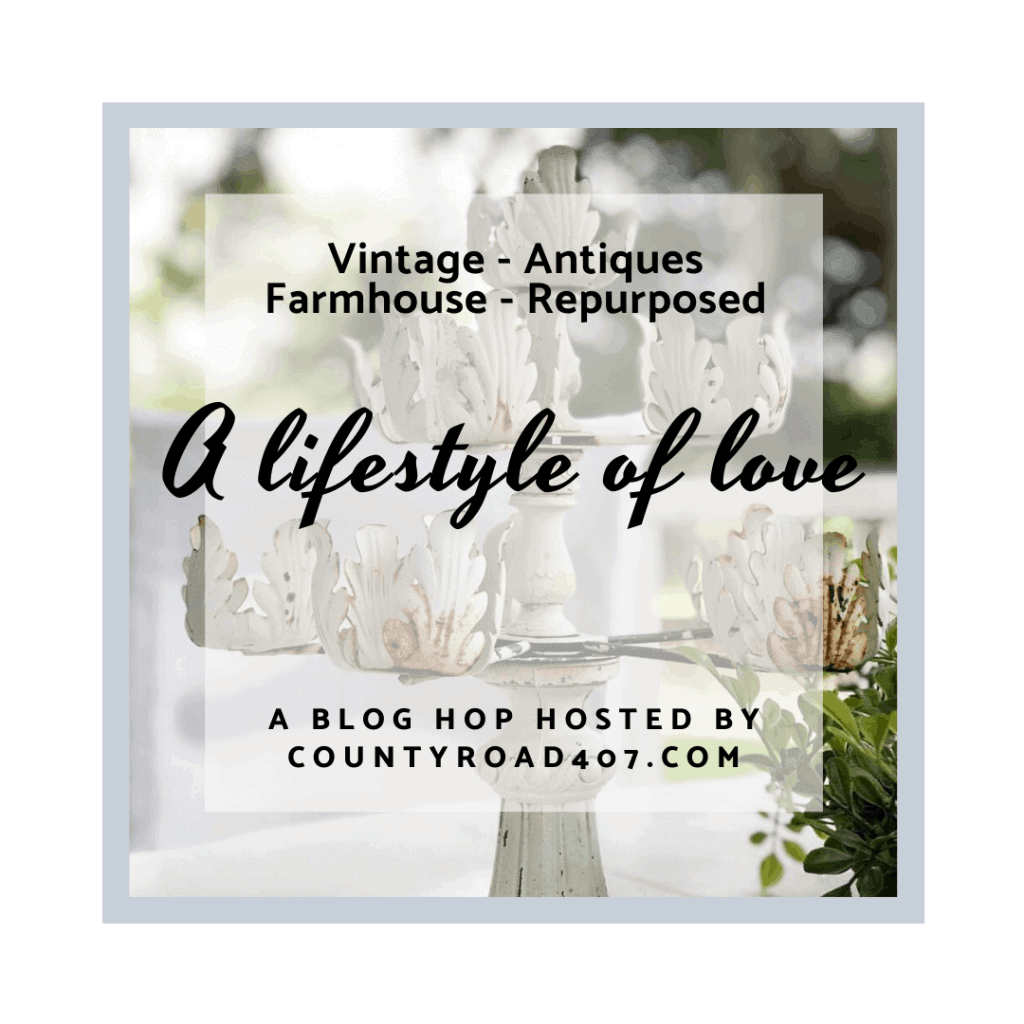 Fun and Unique Ways to Decorate with Vintage Ladders
For your convenience, this post contains affiliate links. If you make a purchase, I may receive a commission. There is no additional cost to you. My full privacy policy is here.
Through the years, I've picked up quite a few old ladders. I just love their vintage character. Oh, the stories they could tell.
There's just something about taking a utilitarian item and transforming it into unique home decor. I love a good trash to treasure makeover! If only the old handymen could see what we do with ladders these days!
If you google decorating ideas with ladders, you will find endless ideas. Honestly, it's all been done before. But these Lifestyle of Love posts are meant to show you how we've used the item in our homes. Here's a flashback of ladder decorating ideas through the years!
How to Clean Up an Old Ladder
My ladder collection has been found in roadside piles or old barns. If I'm using them inside my home, I want to know they're clean and sealed, and won't give me splinters as I decorate.
Start with a good sanding with 100 grit sandpaper ( I like to use THIS for smaller hands). Smooth out the rough spots and the splinters. Blow or vacuum off the sawdust. Then lay your ladder on a couple of sawhorses and brush on a couple layers of THIS ( I use it for everything). Your ladder will be revived and ready to decorate!
Display a Collection on a Vintage Ladder
A vertical ladder is a great way to display a collection without taking up much space. Use rope or twine and hang your collection from the rungs.
At Christmas time, I've displayed my vintage Christmas tree stand collection from a ladder which was a fun way to enjoy their variety. Christmas stockings can also be hung from a ladder instead of on the mantel, for a charming space-saving option.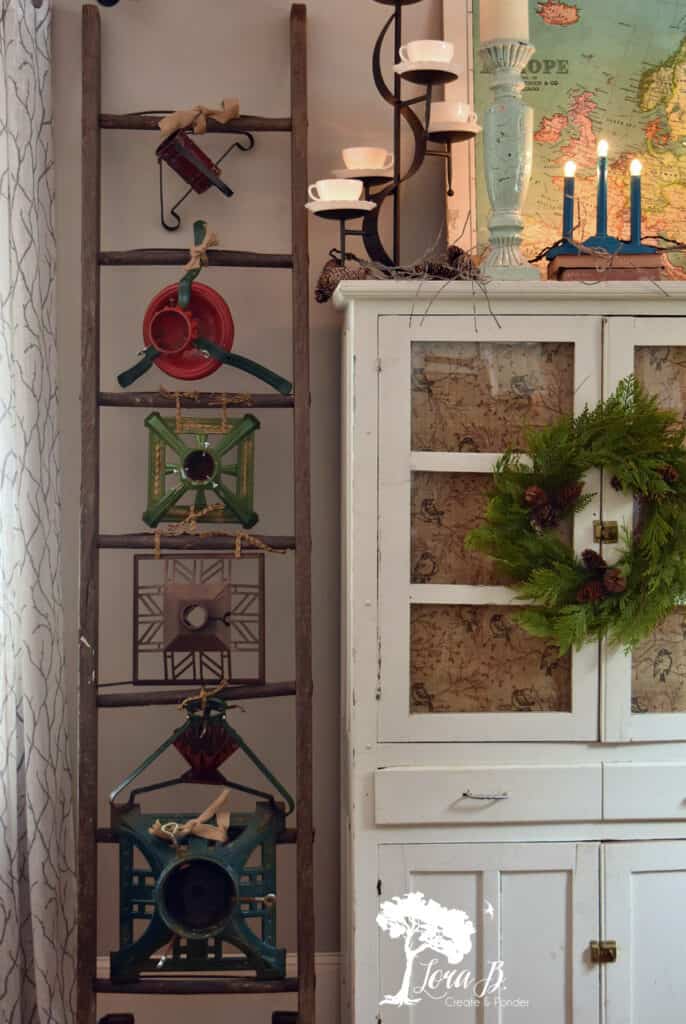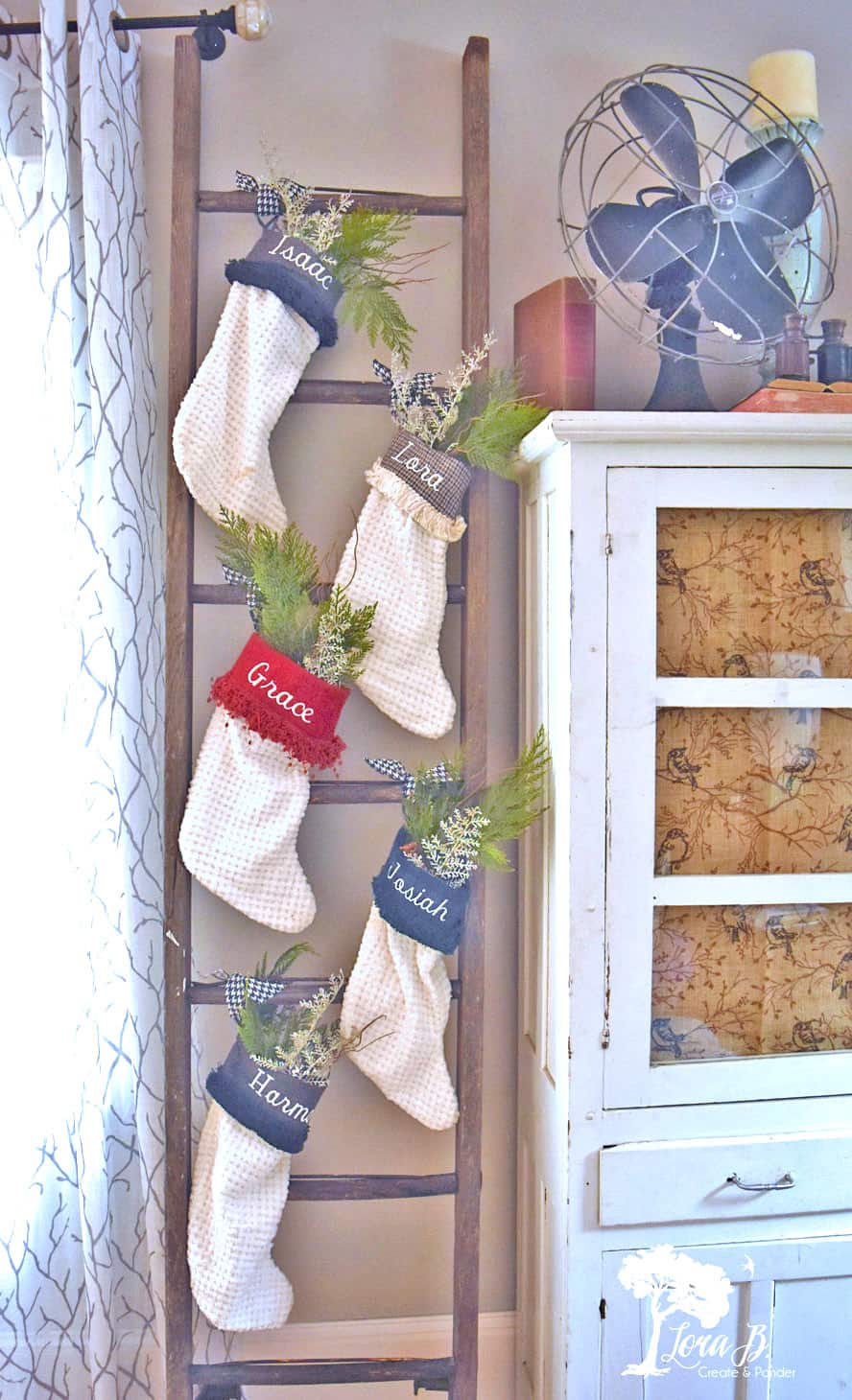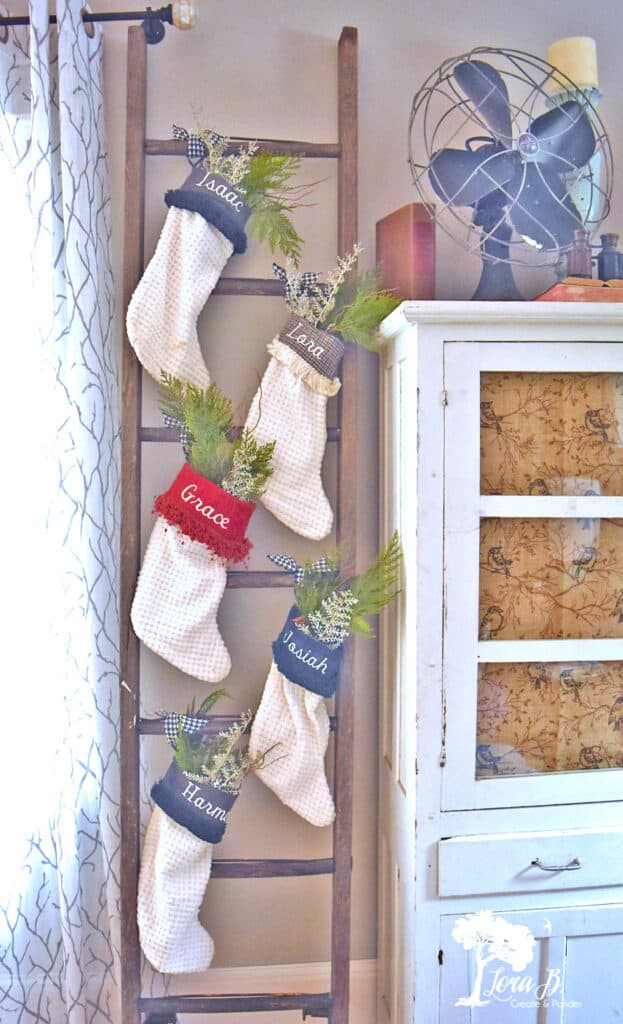 Hang Buckets From the Rungs of An Old Ladder
For a fun, garden-inspired display, hang galvanized buckets from the rungs of an old ladder with rope. Add faux foliage, or dirt and live plants. This is a beautiful way of filling a vertical space with foliage, or disguising an ugly corner.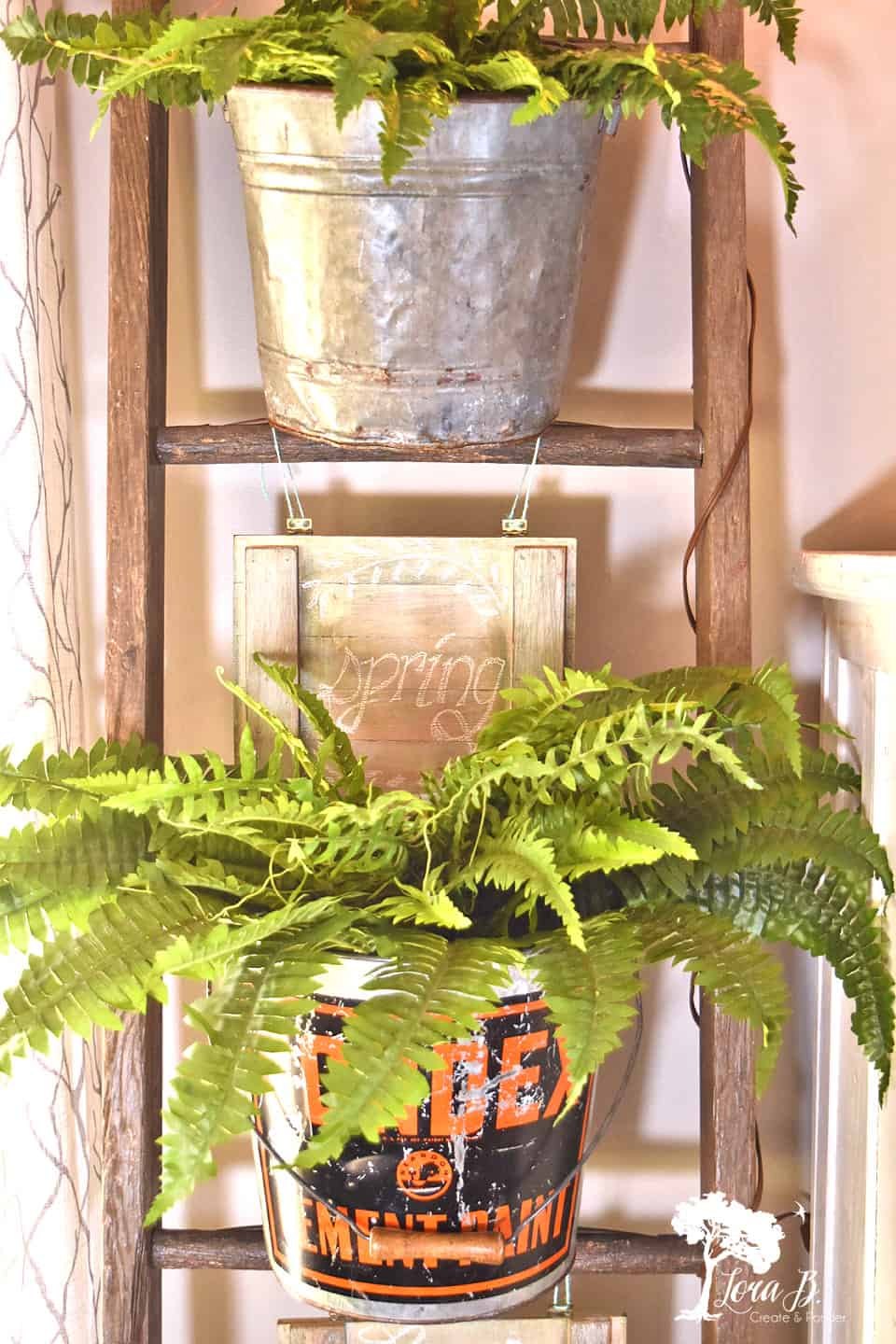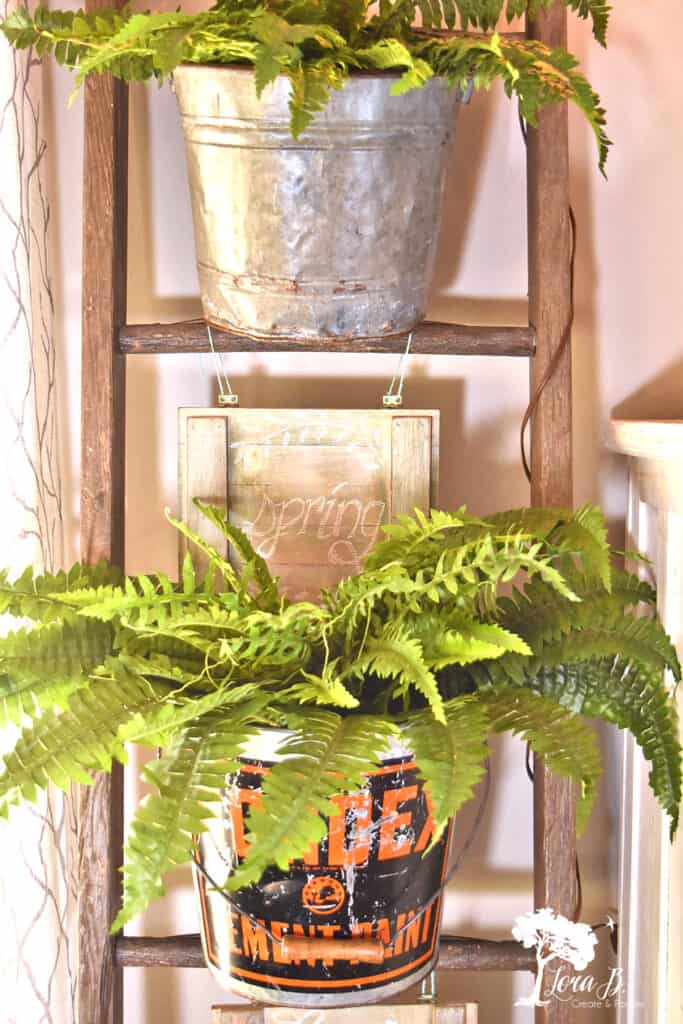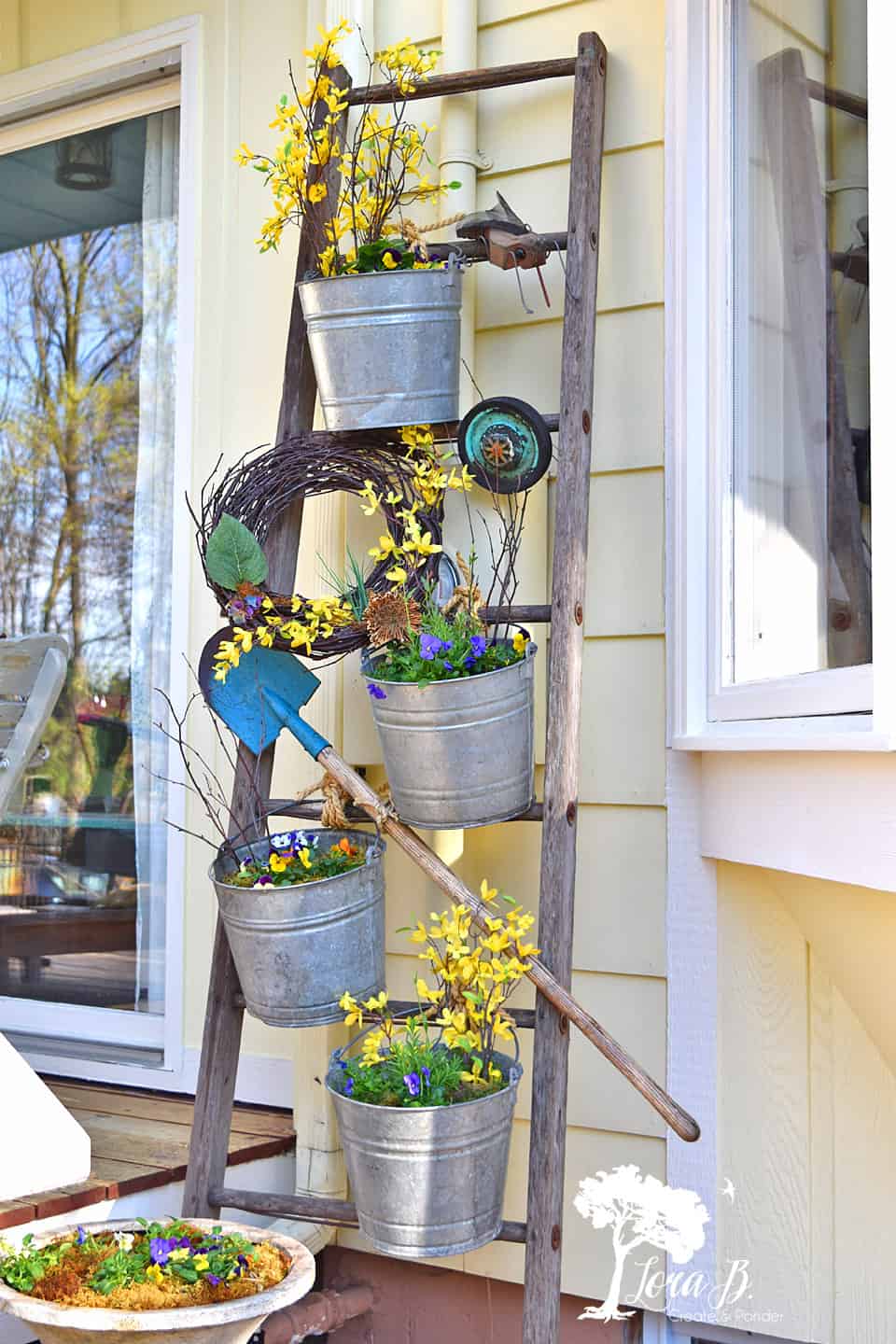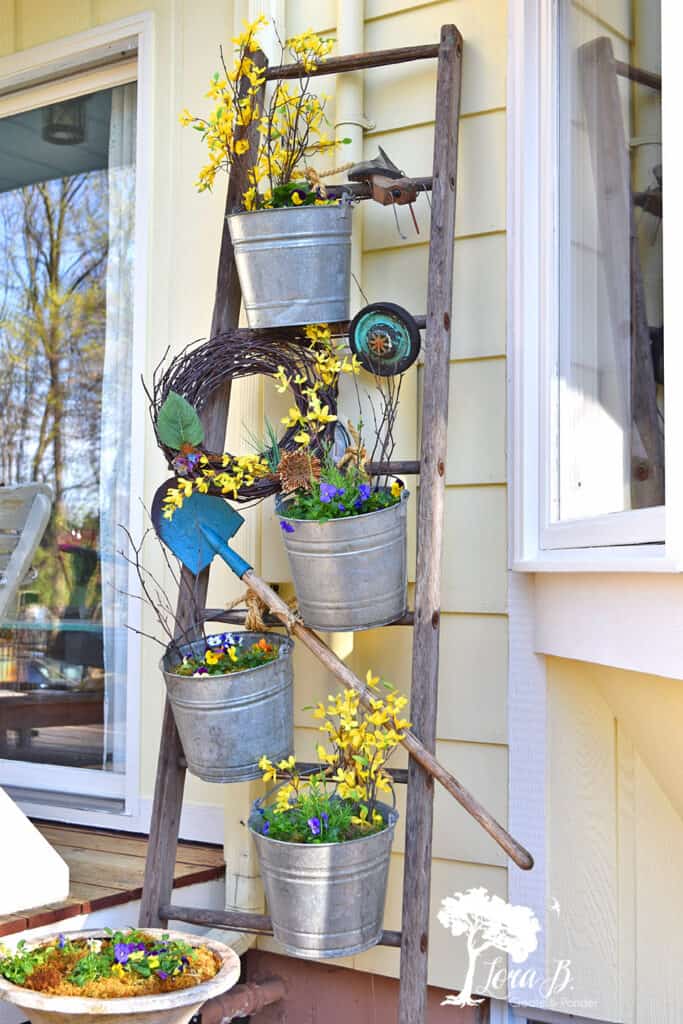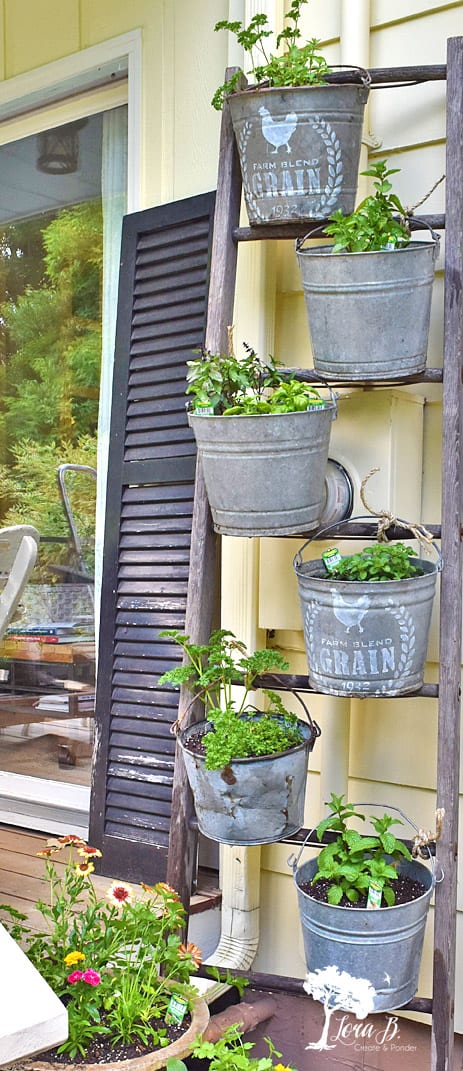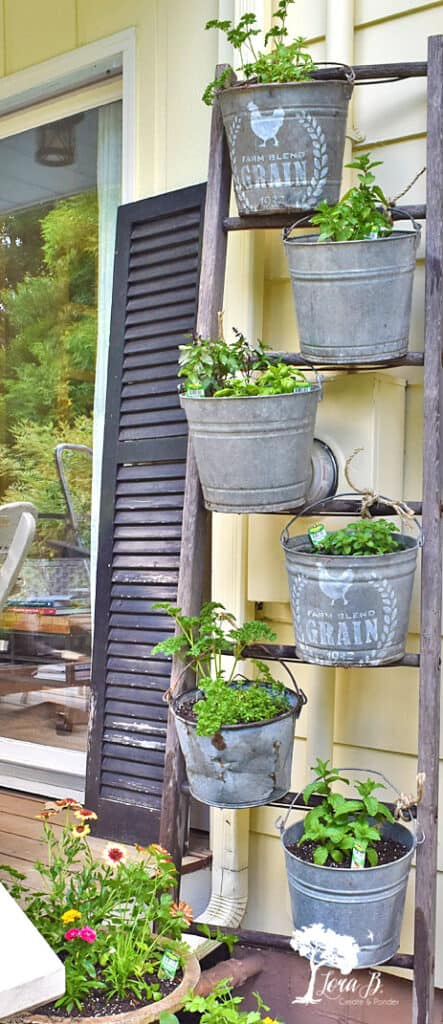 Hang a Grouping of Pictures on a Vintage Ladder
Whether horizontal or vertical, ladders can be a fun way to display photographs and pictures. For each of my kiddo's graduation parties, I used 3 ladders standing next to each other to display their school pictures. I simply clipped the picture to a clipboard and tied them to each rung with a ribbon.
I've also ripped pages out of vintage books and nailed them to each rung.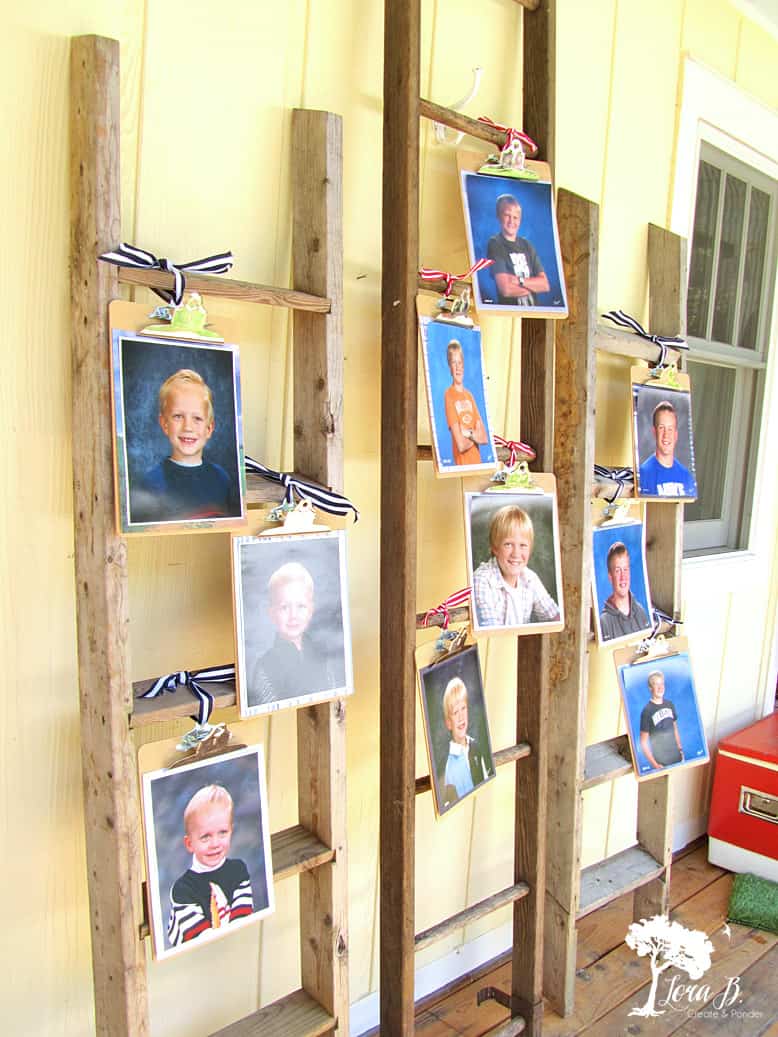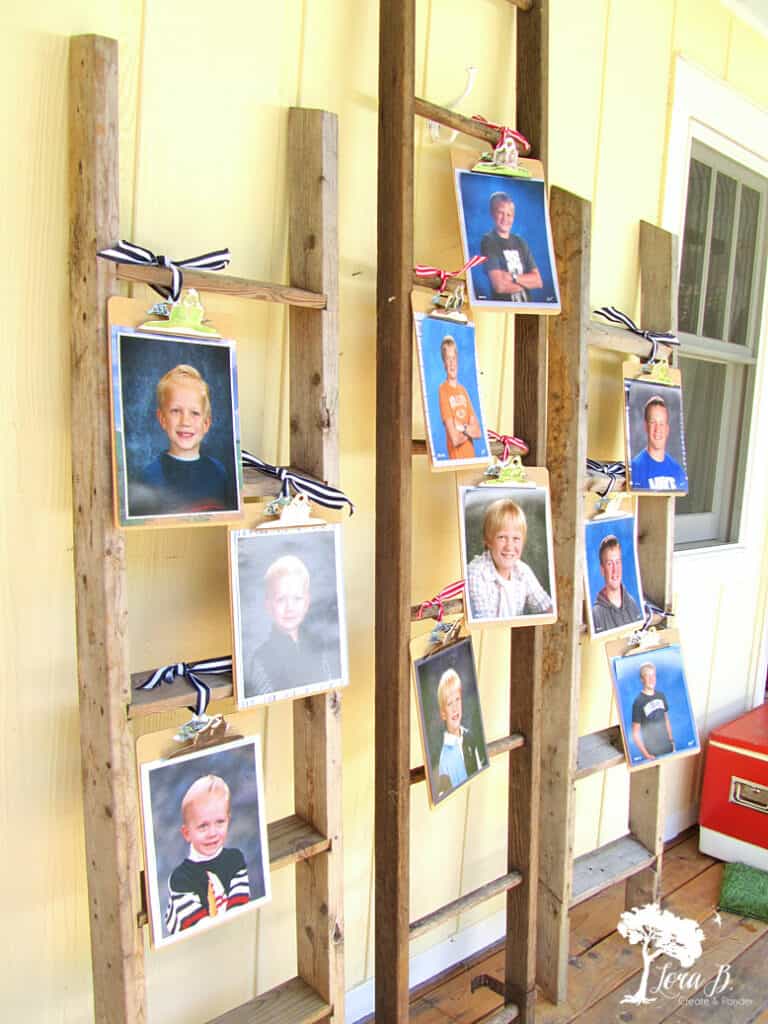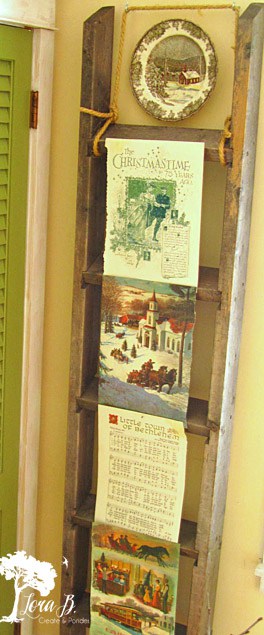 Hang a Ladder Horizontally for Lots of Decor Possibilities
Most of the time I use ladders around my home, I'm using them vertically, because we're space challenged. But if you have high ceilings and more air space in your home, hanging a ladder from the ceiling can give you all kinds of fun decor possibilities.
In my former store, we had 11′ ceilings, and we regularly used horizontal hanging ladders to display items above, and to decorate below. This ladder was in one of our Christmas Craft Room vignettes.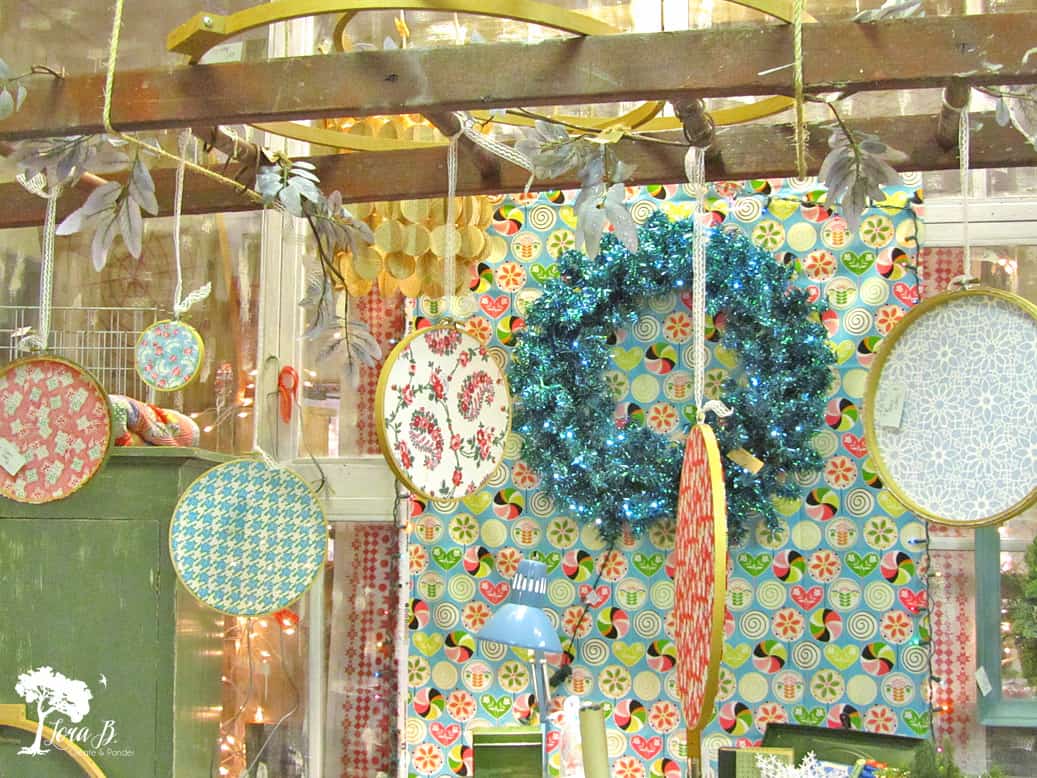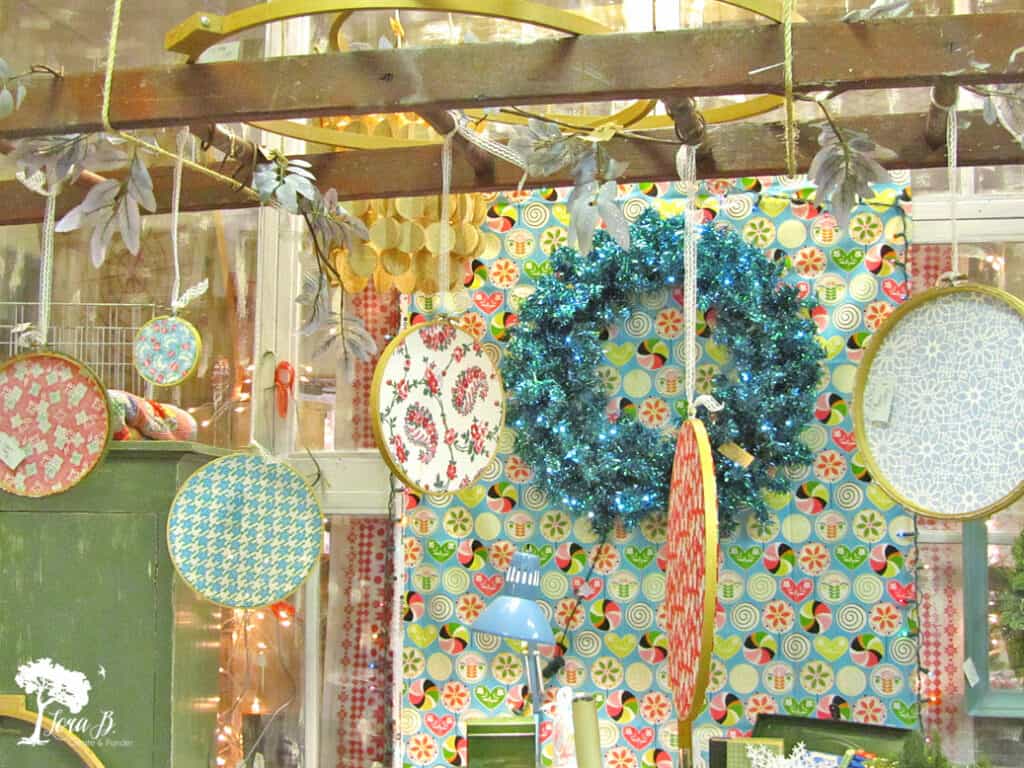 Stepladders Can Be for Function and Style
Character-filled old stepladders can come in handy for function and vintage style. They're perfect for a couple of plants, or as a simple side table. I picked up this cutie recently and fell in love with it's paint-spattered character. I gave it the simple beauty treatment I talked about above and have been enjoying it as a foot rest by my desk.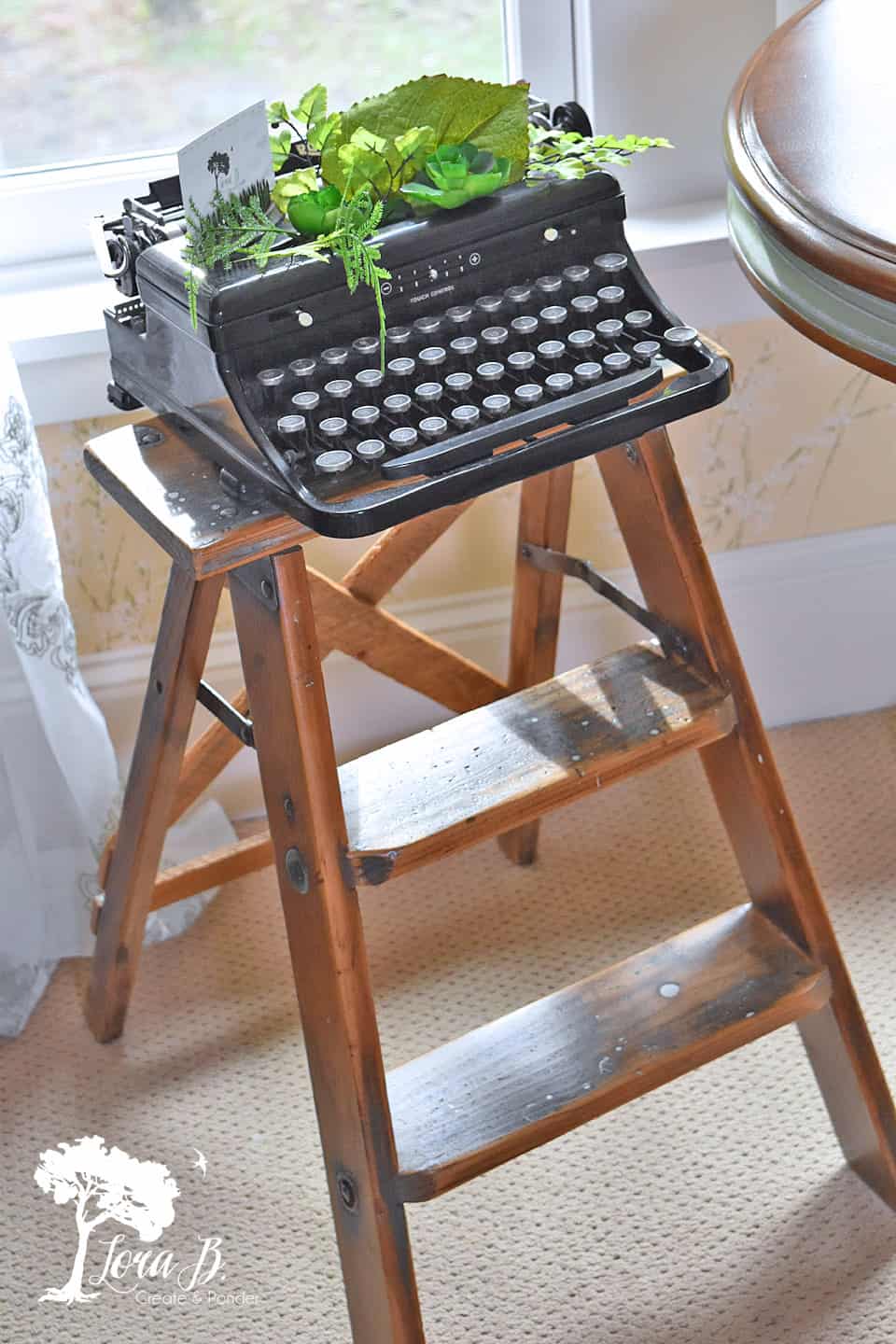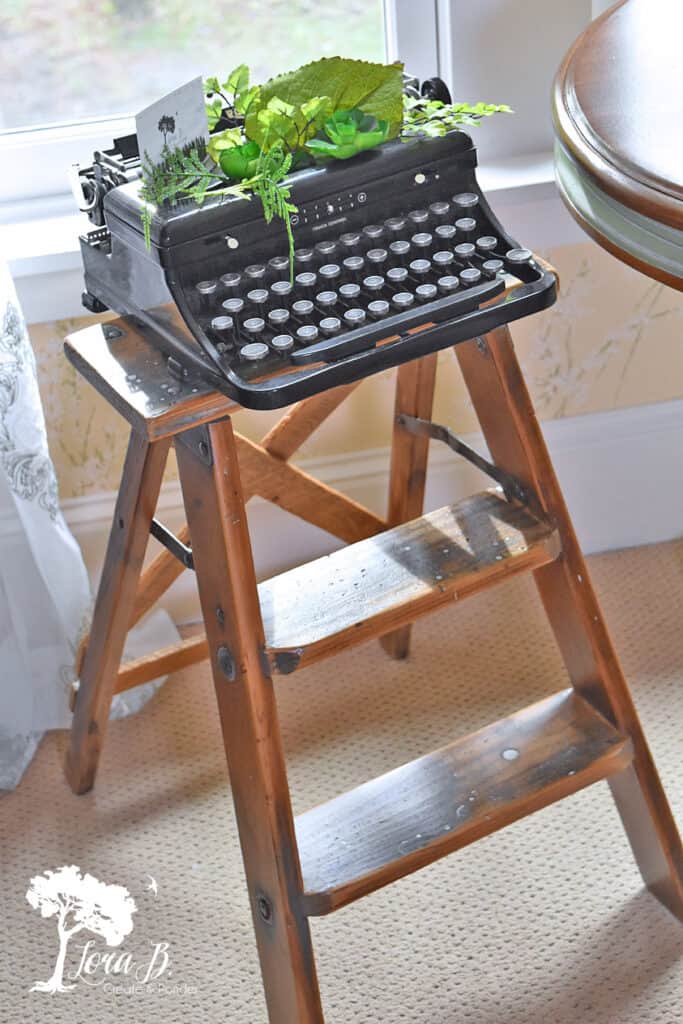 Did you get some ideas for decorating with ladders that you hadn't thought of before? I hope so! I've been thinking I'd like to bring one inside for Christmas and hang 3 different types of items on one: a wreath, a cute sign, and a plaid wool blanket; sounds like a good combination, right?
Check out More Lifestyle of Love Posts:
"Easy and Fun Ways to Decorate with Vintage Wooden Crates"
"10 Styling Ideas That Make Glass Front Cabinet Displays Beautiful"
"Easy and Fun Ways to Repurpose and Decorate Old Frames"
"Great Ways to Use Old Toolboxes, All Through the House"
Hope you enjoyed all the ideas in Fun and Unique Ways to Decorate with Vintage Ladders! Can't wait to see the inspiration from my creative friends, down below!
pin, Share, and Enjoy the Rest of the Inspiration!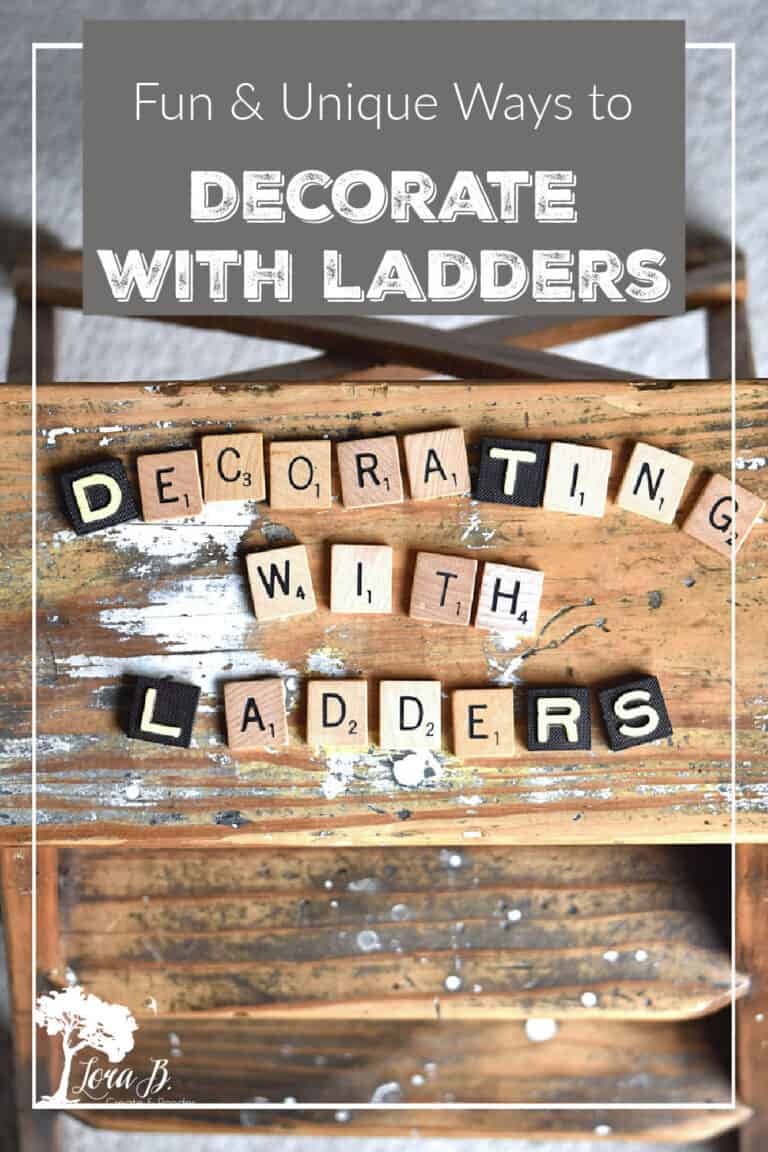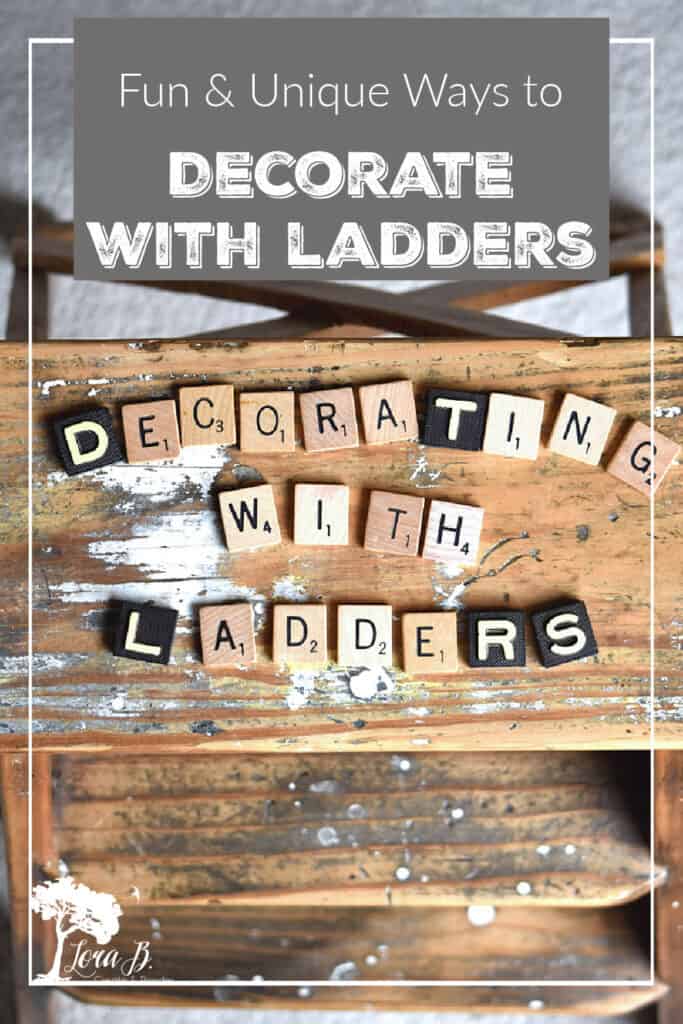 Sharing at these lovely parties: