How To Spray Polyurethane Easily and Quickly
See how easy and quick it is to seal your vintage wood and metal junk finds by using a polyurethane sprayer.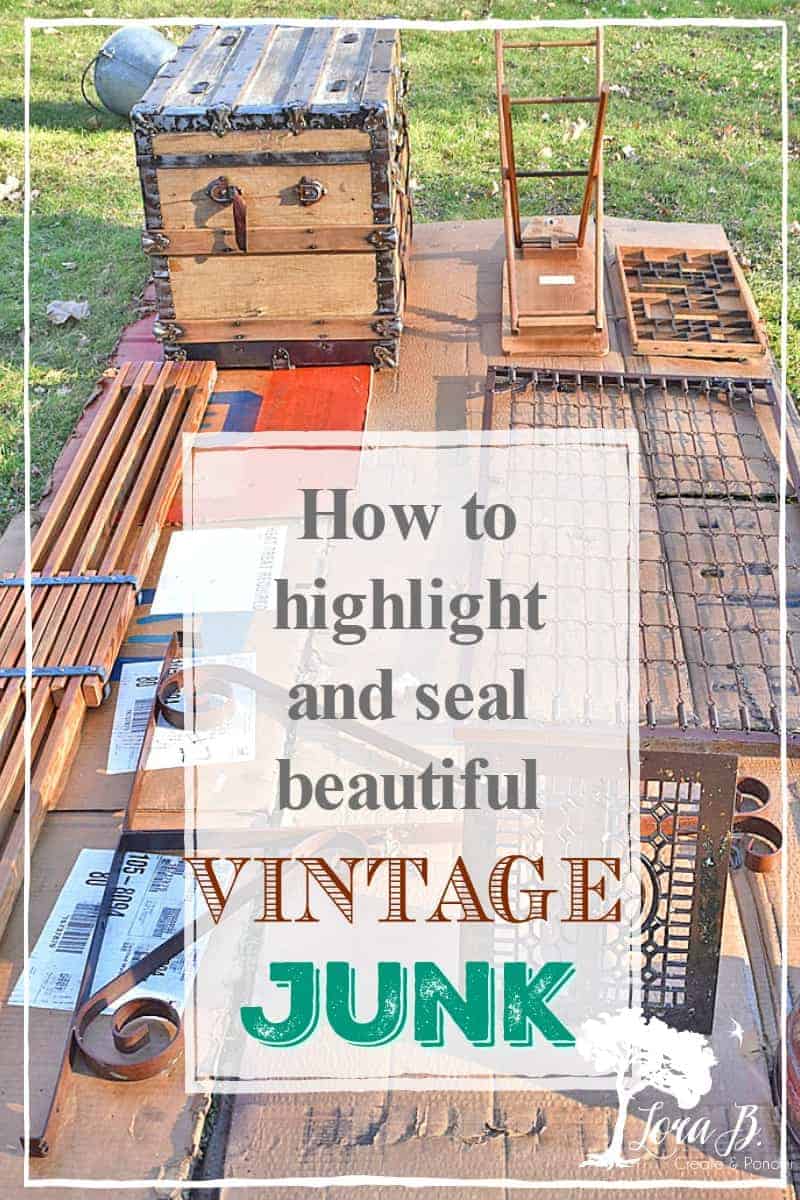 During the 6 years I owned a store, one of the best investments we made was purchasing Wagner Control Spray Max sprayers. Now that my sprayer and I are no longer working for the store, I can use it for my own projects;) I'll show you how to achieve a perfect sealer for your wood and metal items which will also bring out their beautiful patina and character. Here's How to Spray Polyurethane Easily and Quickly. Once you do it this way, you'll never go back to the little cans!
How to Spray Polyurethane Easily and Quickly
For your convenience, this post contains affiliate links. If you make a purchase, I may receive a commission. There is no additional cost to you. My full privacy policy is here.
When the weather is about 60 and gets even warmer, it's time to add a beautiful sealing coat to wood and metal furniture and accessories to bring out their vintage patina. I line up my latest vintage junk finds to give them a good refresh so I can start decorating with them!
For galvanized metal, I give them a good scrubbing, which I explain in "How to Refresh Vintage Galvanized Metal". For old wood pieces, I give them an all over sanding with my palm sander and some 100 grit. ( I like THIS sander for small hands). I like to smooth out the rough spots so I can run my hand over the piece and not get splinters.
When everything's good and dry and blown free from dust, I drag out big cardboard pieces and lay them all over the grass. I strategically place all the great junk facing the warm sunshine, making sure big items won't shadow the shorter pieces.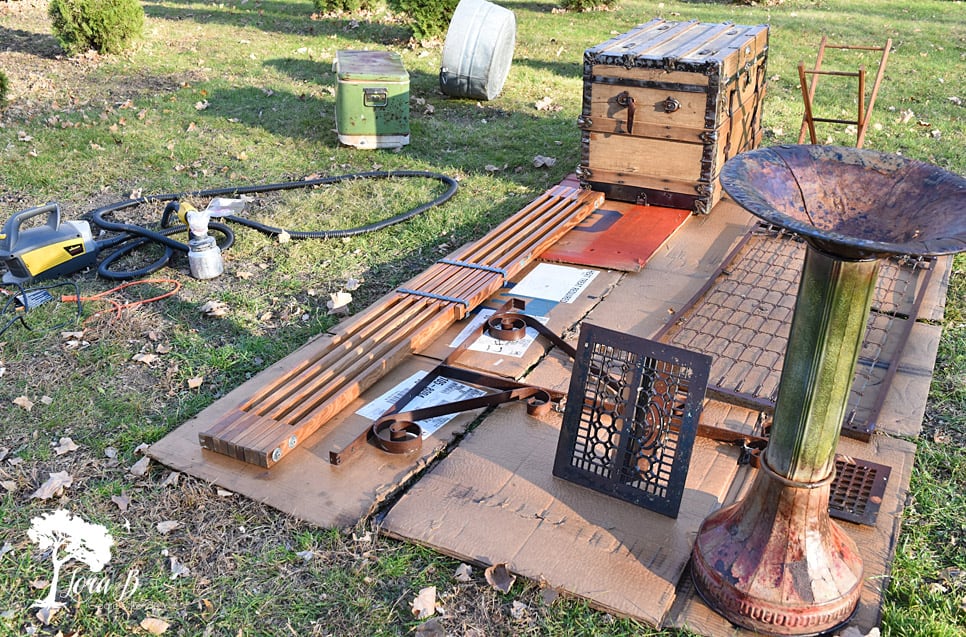 You want to make sure the poly has a chance to dry thoroughly and bring it into the garage before nighttime.
A Poly Sprayer Makes the Job Easy
The sprayer I use is meant for thinner fluids than paint. (You can get it HERE). It's meant for stains and polyurethanes. It's wonderfully easy to assemble, and easy to clean up after. The spray can be adjusted. I like to use a very fine mist, and build up the layers, so no drips have a chance to form.
Once you get a first coat on everything, wait about 20 minutes to let it all dry. Then go back and begin where you started again. Once the layers are dry, I turn everything over and around and do the other sides.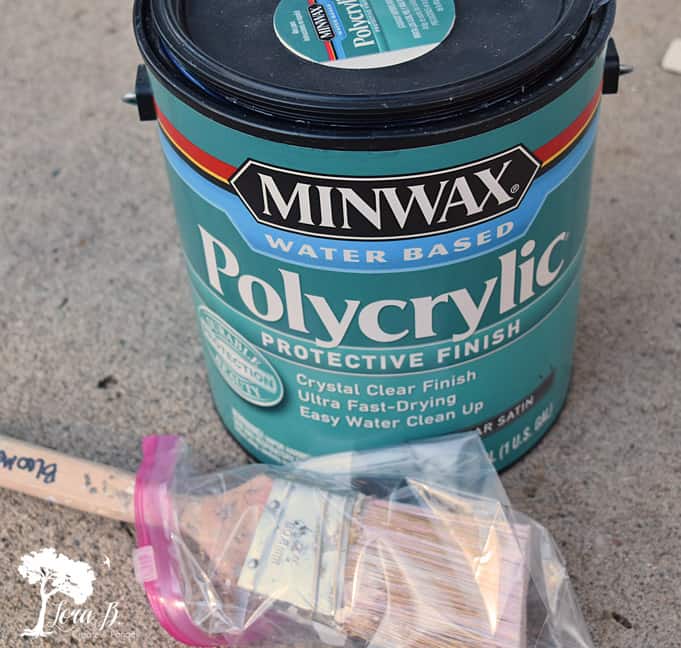 THIS polyurethane is one of my favorite things for bringing out that beautiful vintage patina and old character. I use it on everything from wood and rusty metal and galvanized to cardboard; a wonderful sealer. It's a watery, white with a bluish tint liquid that can easily be cleaned up with soapy water.
As you can see in the first pic, I wrap the nozzle of the sprayer with a wet paper towel and baggie between coats so the poly doesn't dry in the sprayer. I also use a baggie around my brushes so they don't get dried out while they're waiting between coats.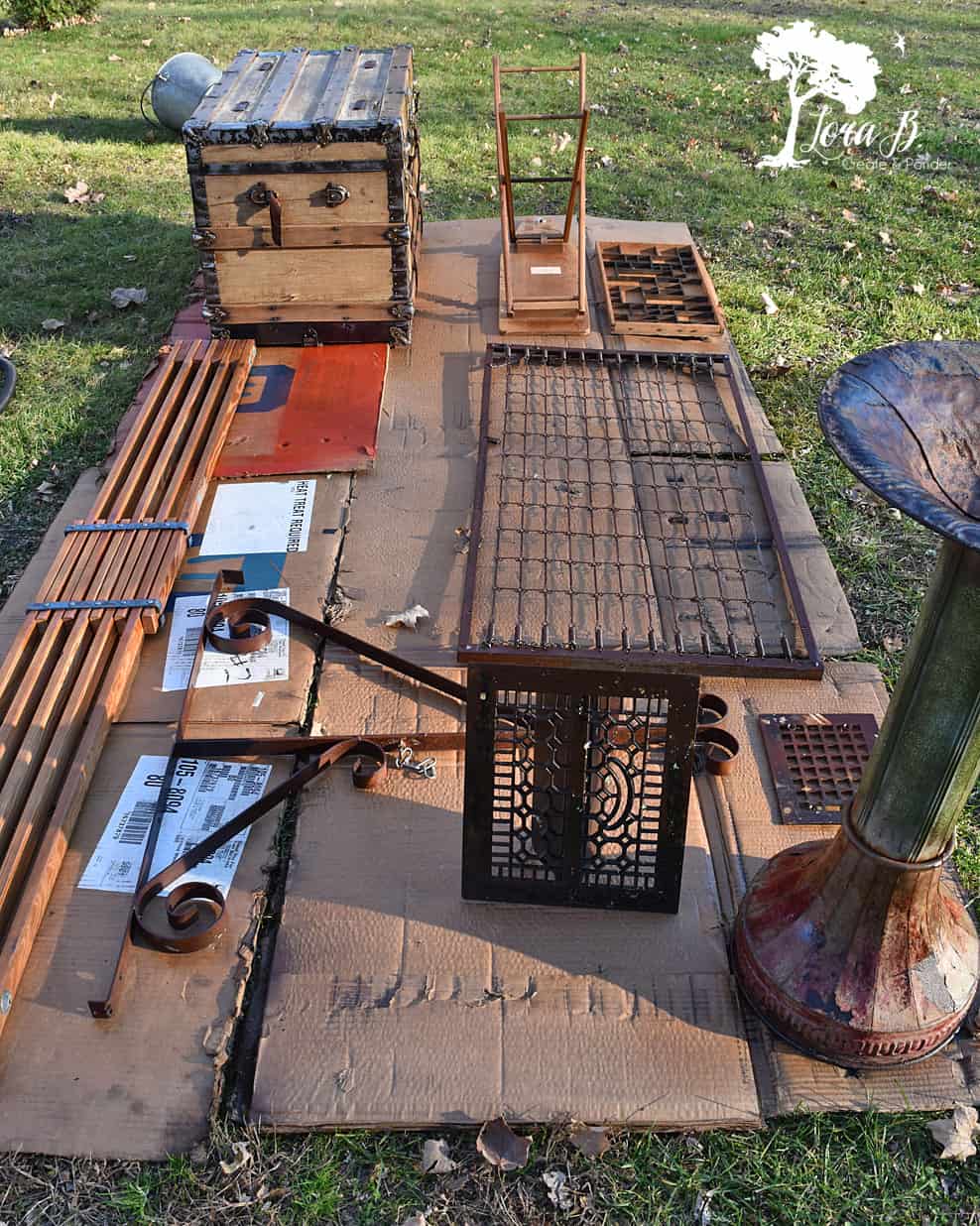 Make Sure to Dry Thoroughly in a Protected Place
Once everything's fairly dry, get it into the garage before nightfall. If the freshly poly'd items sit out and get any type of moisture/dew on them, they can turn an opaque blue. Believe me, I speak from experience, unfortunately. Let everything dry thoroughly for at least 24 hours in a warm, damp-free environment. Since it's water based, it really does dry quickly, and especially on metal, because it's non-porous.
If you are consistently adding a layer of poly to your wood and metal vintage pieces to seal, investing in a poly sprayer is the way to go. You can do many pieces at once and the finish is so much nicer and even than using the canned version. Washing up the sprayer is fairly easy in a bucket or sink of warm soapy water.
Hope this How to Spray Polyurethane Easily and Quickly helps when you are doing your DIY projects!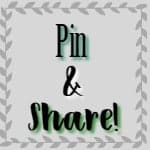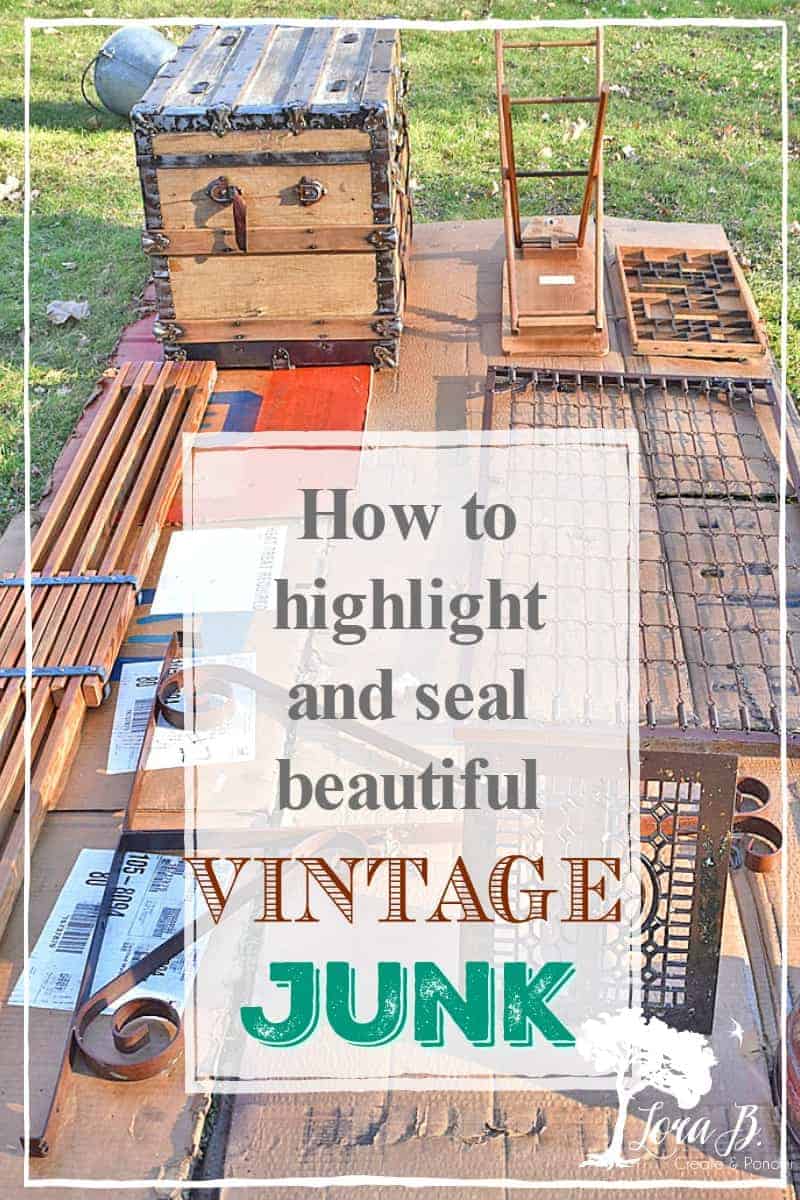 Linking up with: