Repurposed Small Parts Organizer Advent Calendar
turn a basic small parts organizer into a fun advent calendar with these simple steps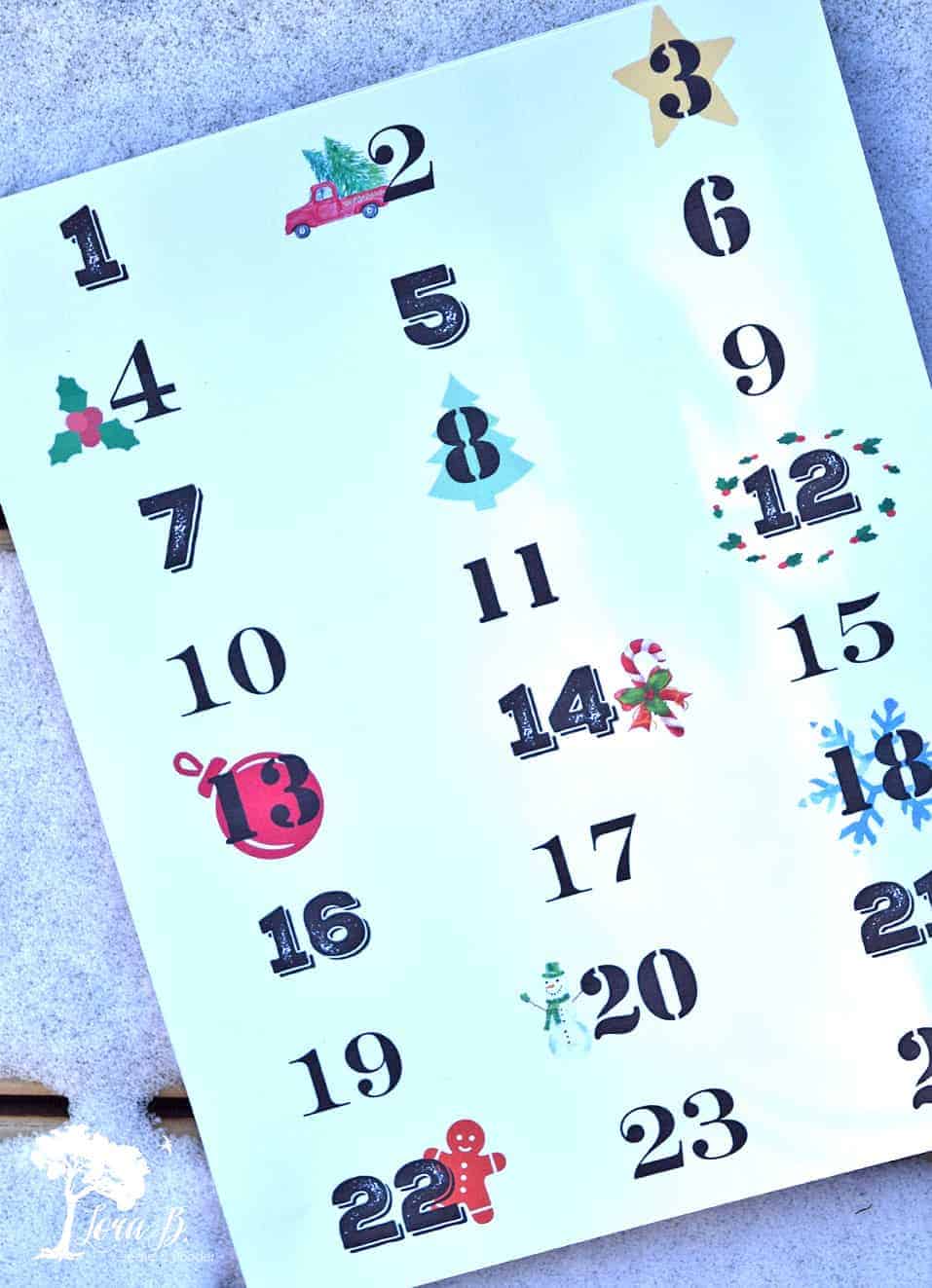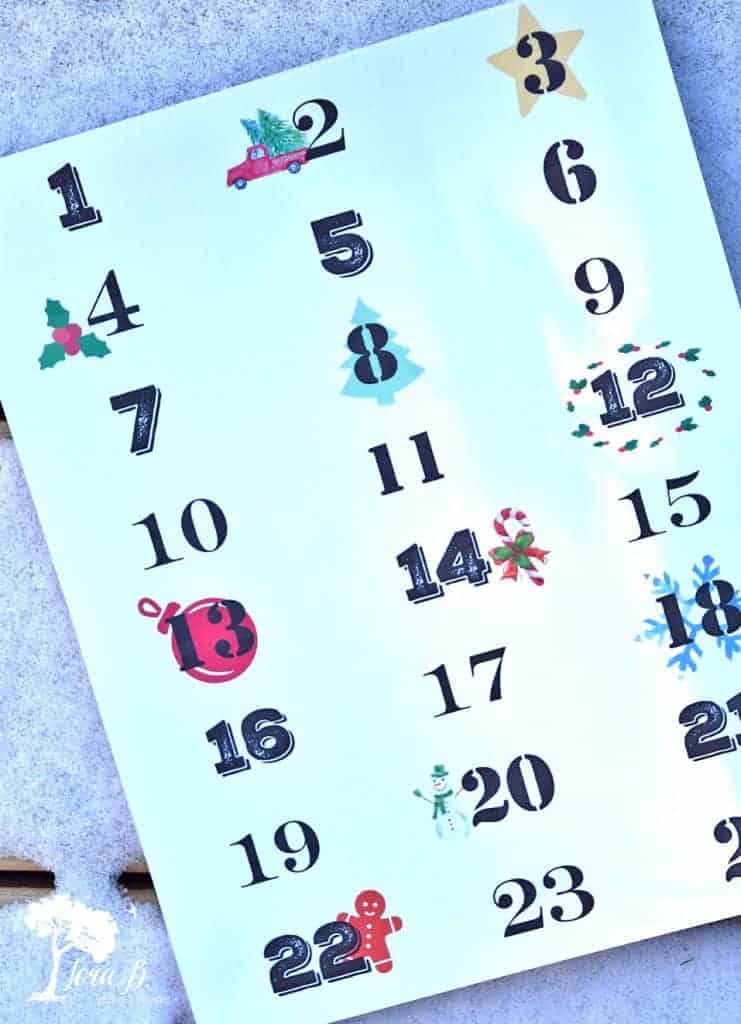 Advent Calendars just make the Christmas season more special, don't they? They highlight the countdown till the big day. No matter what kind of treats or small gifts you decide will make the season special, what you put them into is the fun part! There are so many wonderful ideas out there; I'm going to give you one more! This Repurposed Small Parts Organizer Advent Calendar is easy to create and will make each day of December more fun!
Repurposed Small Parts Organizer Advent Calendar
For your convenience, this post contains affiliate links. If you make a purchase, I may receive a commission. There is no additional cost to you. My full privacy policy is here.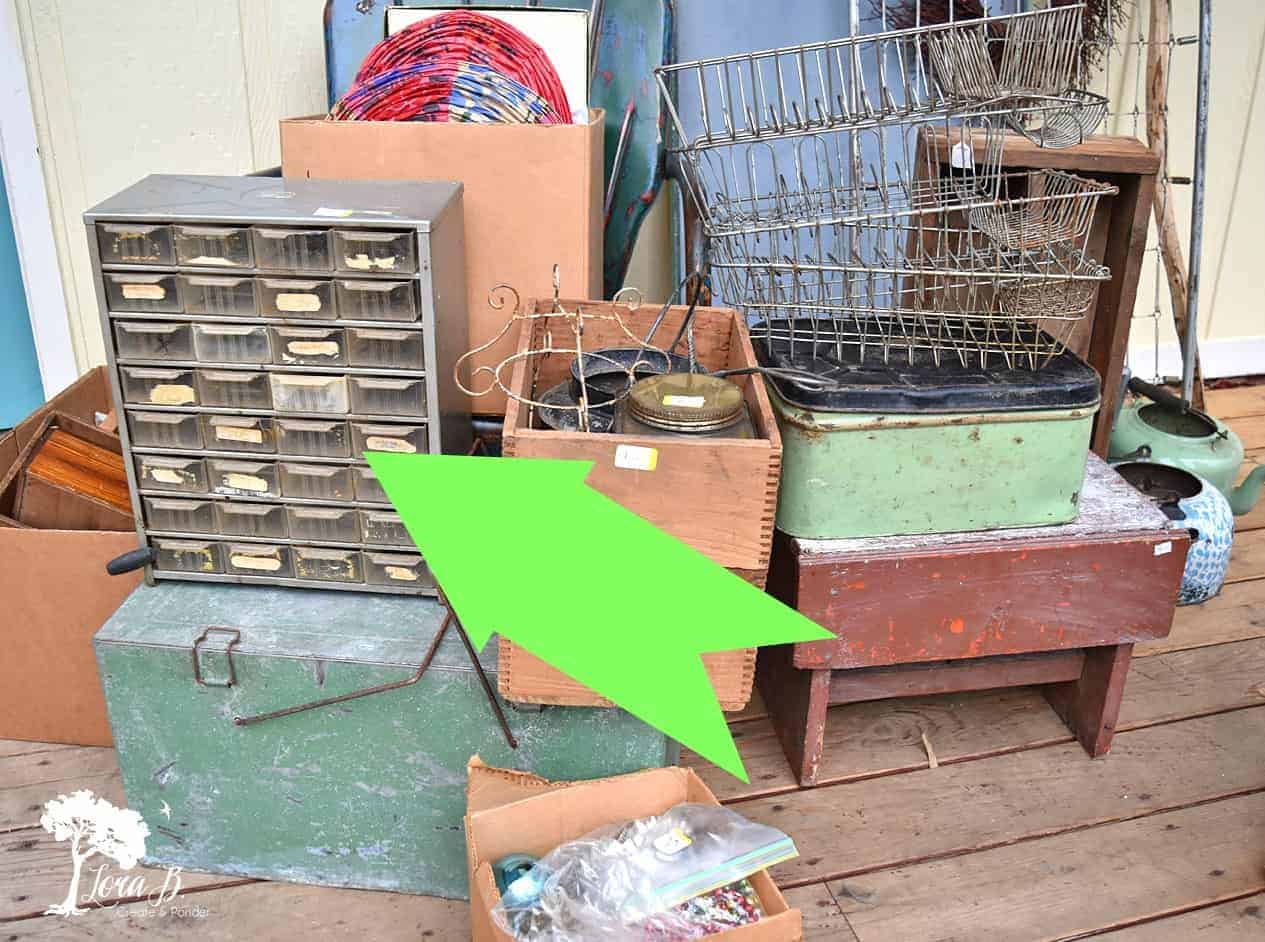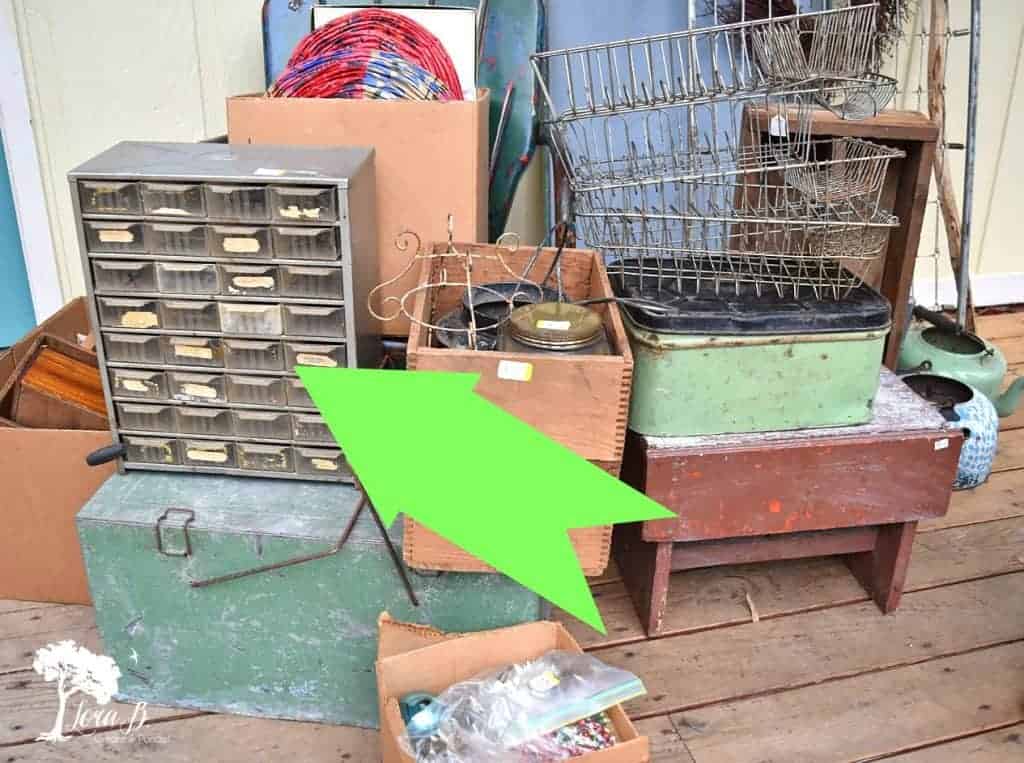 Remember this small parts organizer from my recent "Latest Vintage Finds and How to Refresh Them?" Well, I must have had Christmas on my mind when I was at that estate sale, because I envisioned it as an advent calendar from the start. All it needed was a good scrubbing and some cute numbers.
If you have one of these old small parts organizers in your garage or basement, you can easily turn it into a repurposed Advent Calendar, too. I created a PDF printable you can grab below to make your own.
Start with a Good Scrub and Soak
To begin the transformation, I took all the drawers out and soaked them in hot, sudsy water. The old labels came right off when I scrubbed the drawers with a toothbrush. These old organizers were usually used in a handyman's shop which you can tell from how dirty they are. If your drawers have automotive grease on them, use a degreaser spray to get it off. (You can get the one I use HERE)
Then I scrubbed the metal frame with an S.O.S. pad to smooth out the rusty spots. The metal frame can be sealed with polyurethane if really rusty. This one was in pretty good shape.
Line the Drawers with Old Maps
To update the insides of the drawers, I decoupaged old maps to the bottoms. (You can get decoupage medium HERE) Vintage maps have great Christmas colors on them with their blues, greens and reds. It also adds a bit of fun to the insides of the drawers when you open them!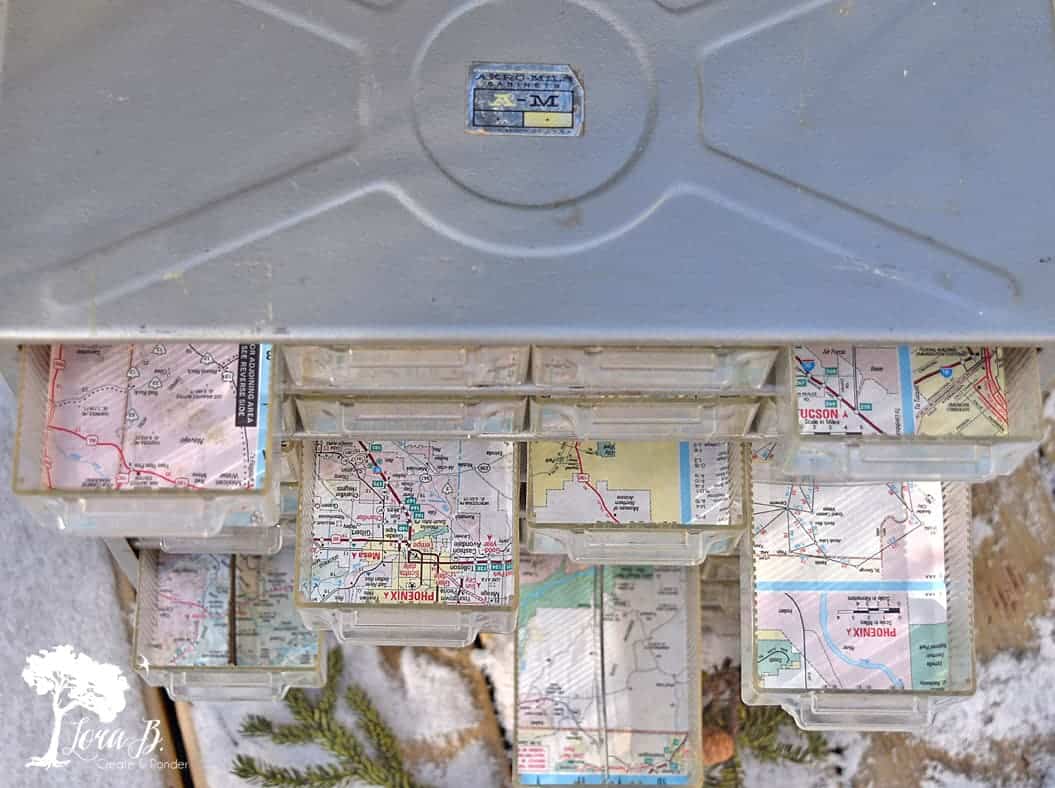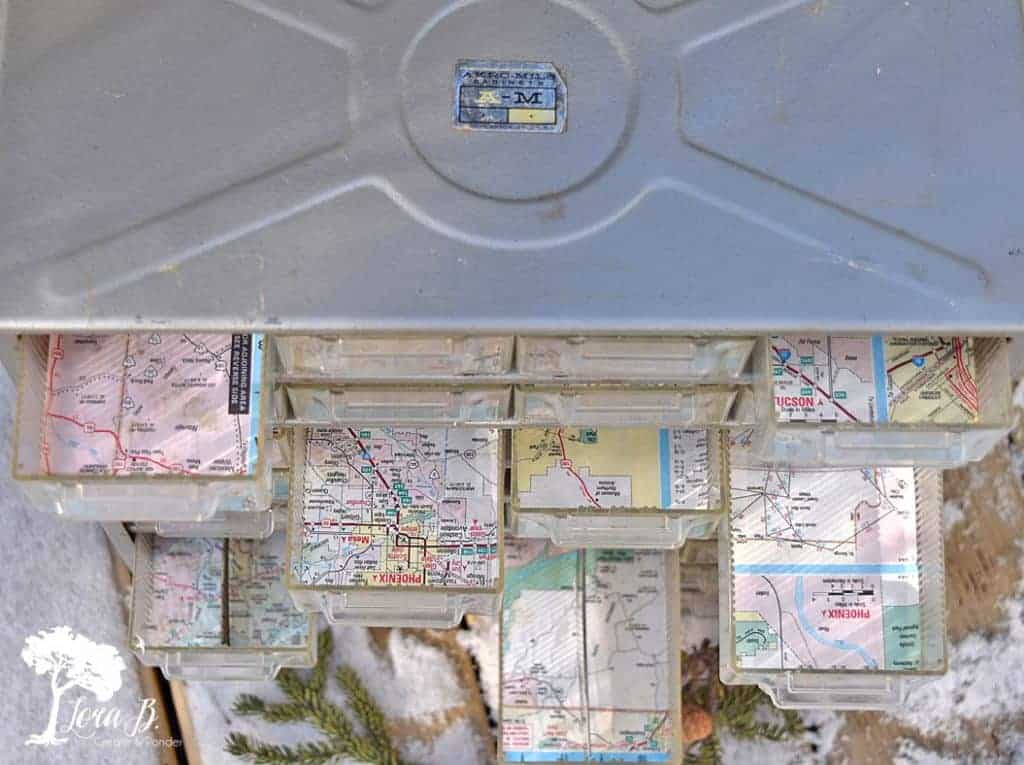 Become an Insider and Print Off the FREE Advent Calendar Numbers PDF
Become a Lora B Insider and you'll get FREE access to all the fun and helpful printables in my Resource Library, which you can access anytime! You'll also receive my weekly email and updates to stay creatively motivated! I'll send you the password today!
If you're already an Insider, check the weekly email for the password!
Once you print off the Advent Calendar numbers, you can cut them up and stick them on the fronts of the drawers with scotch tape. Easy, right? There's also a Christmas Patterns extra sheet in the Resource Library for spaces that don't have numbers, like you see below. They add some fun color and pattern to the overall effect.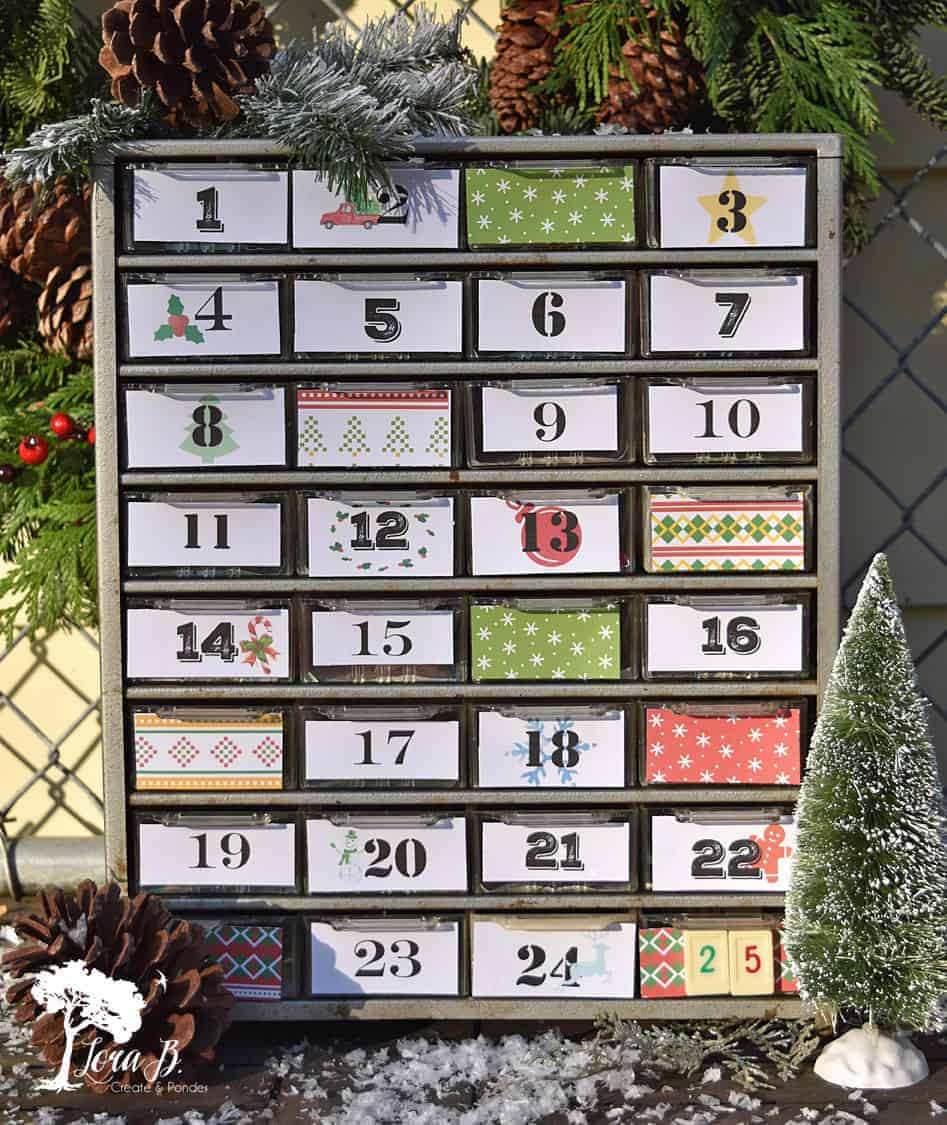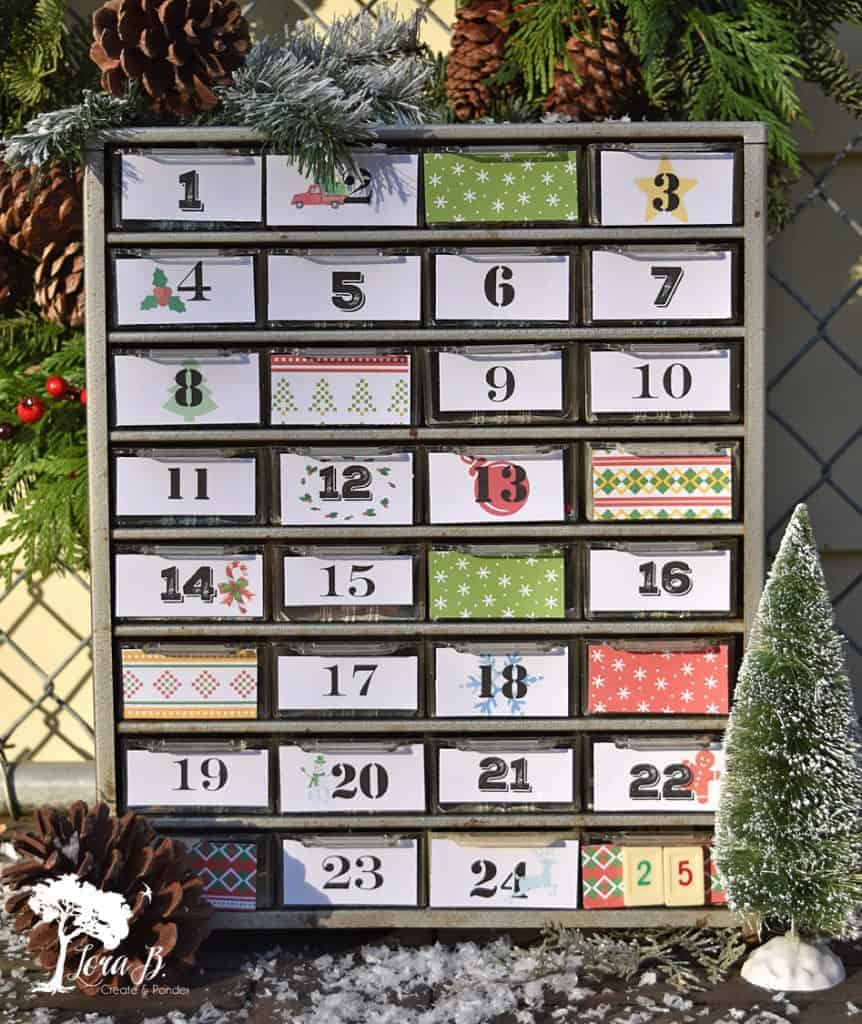 Fill the Repurposed Small Parts Advent Calendar Drawers with Goodies!
The little, long drawers are perfect for little treats or gifts. And don't forget your furry friends, too. The kiddos can pull out a drawer each day and give the family pet a treat at the same time. I used the little dividers to divide the human treats from the animal one;)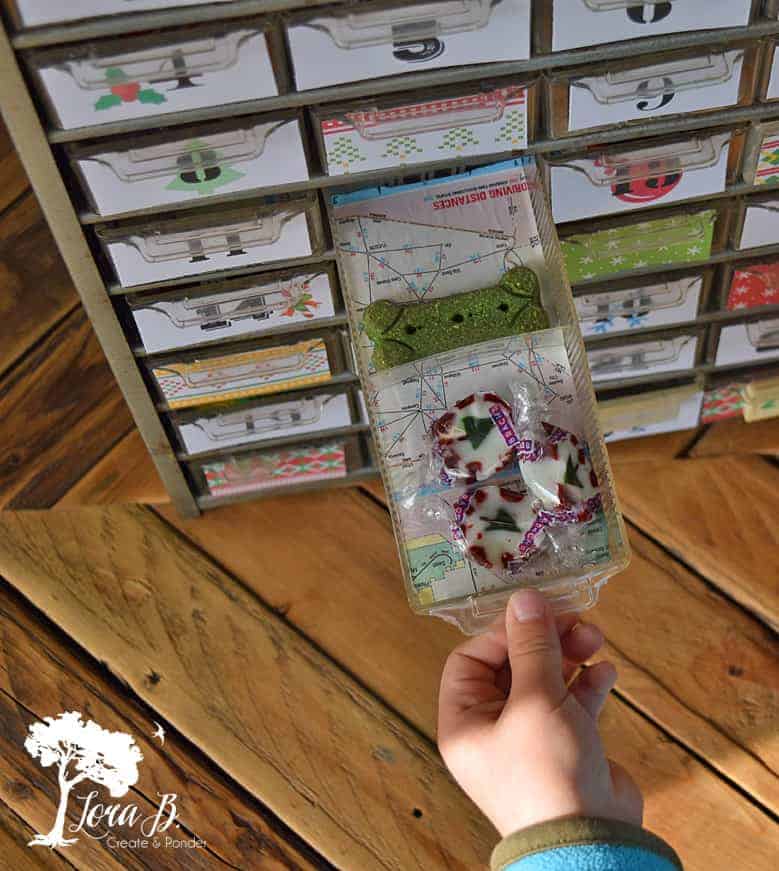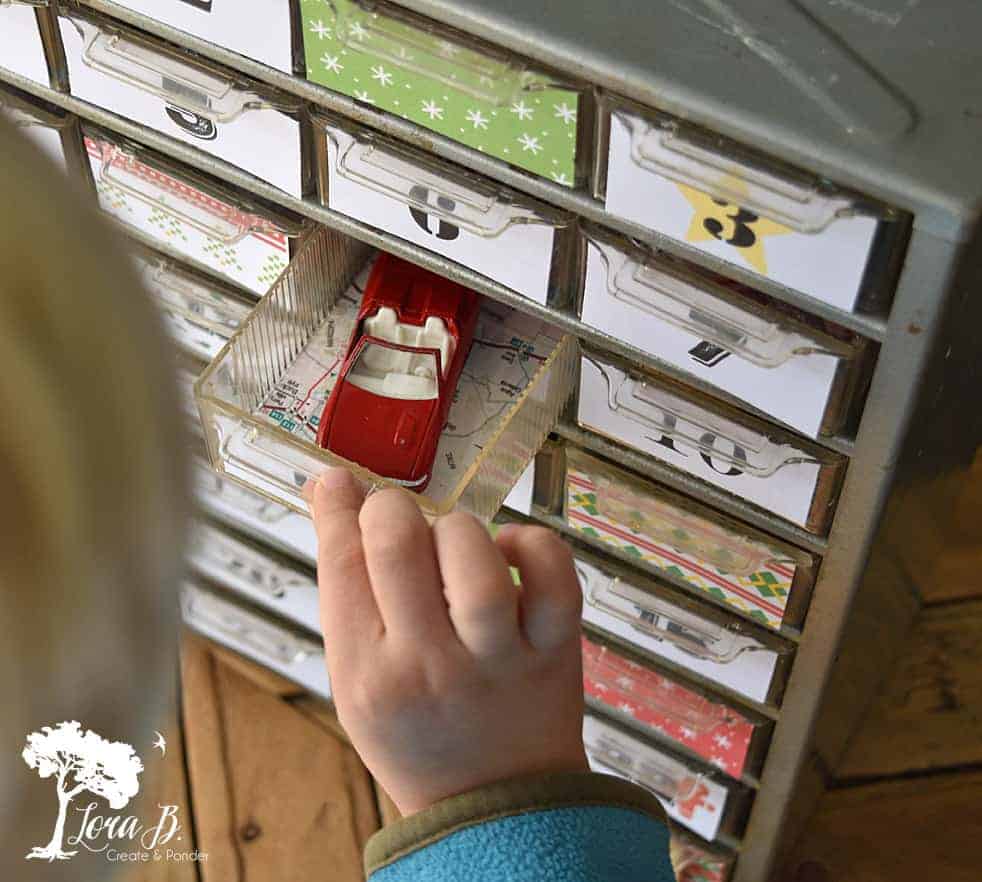 This small parts organizer has 32 spots, so there's some extra drawers. Those drawers are for the Momma's who make all things Christmas happen! (I created a patterned PDF you can use for these extra drawers)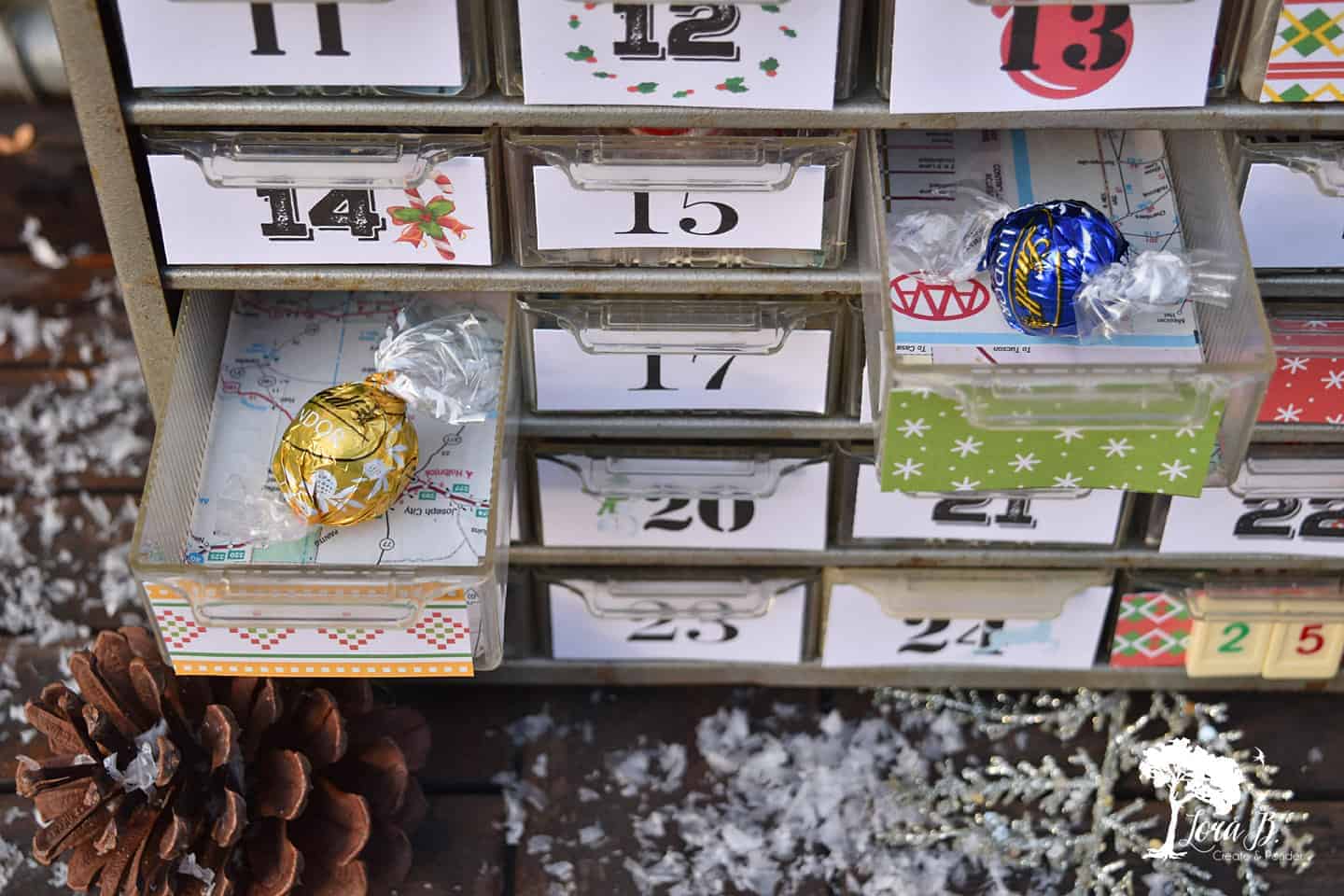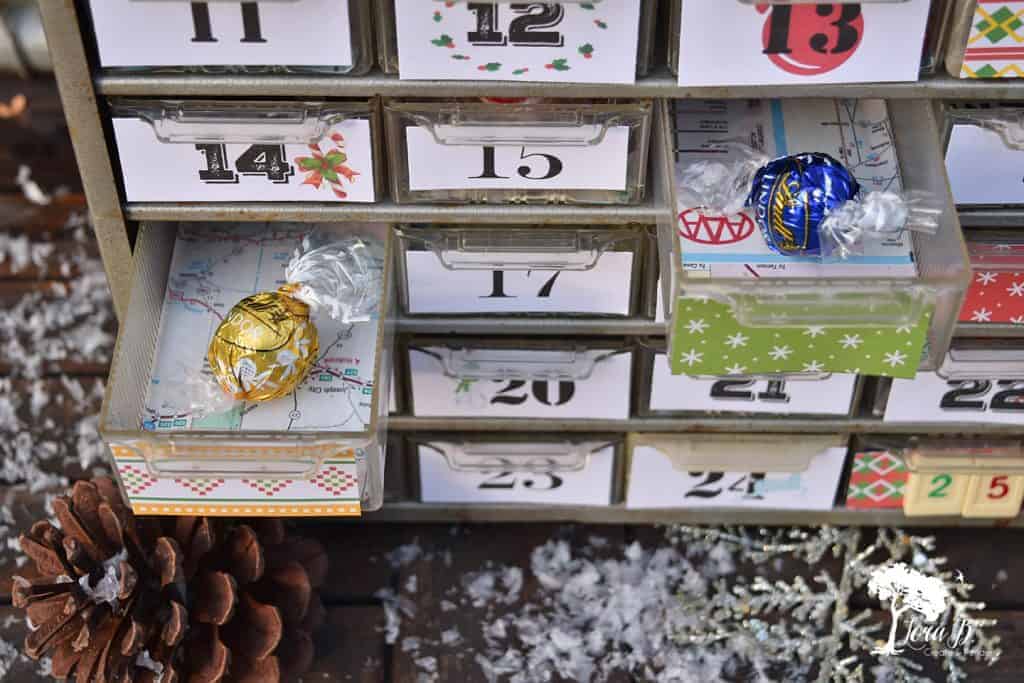 The printable sheet only fit 24 numbers, so the Dec 25 drawer gets some special numbers. I used RummyCue game pieces, but you could use any old game numbers you've got laying around.
The Dec 25 drawer can hold a little gift box to explain the Very Special Gift given on that first Christmas Eve. Maybe as you open this drawer you could read the Christmas story together as a family.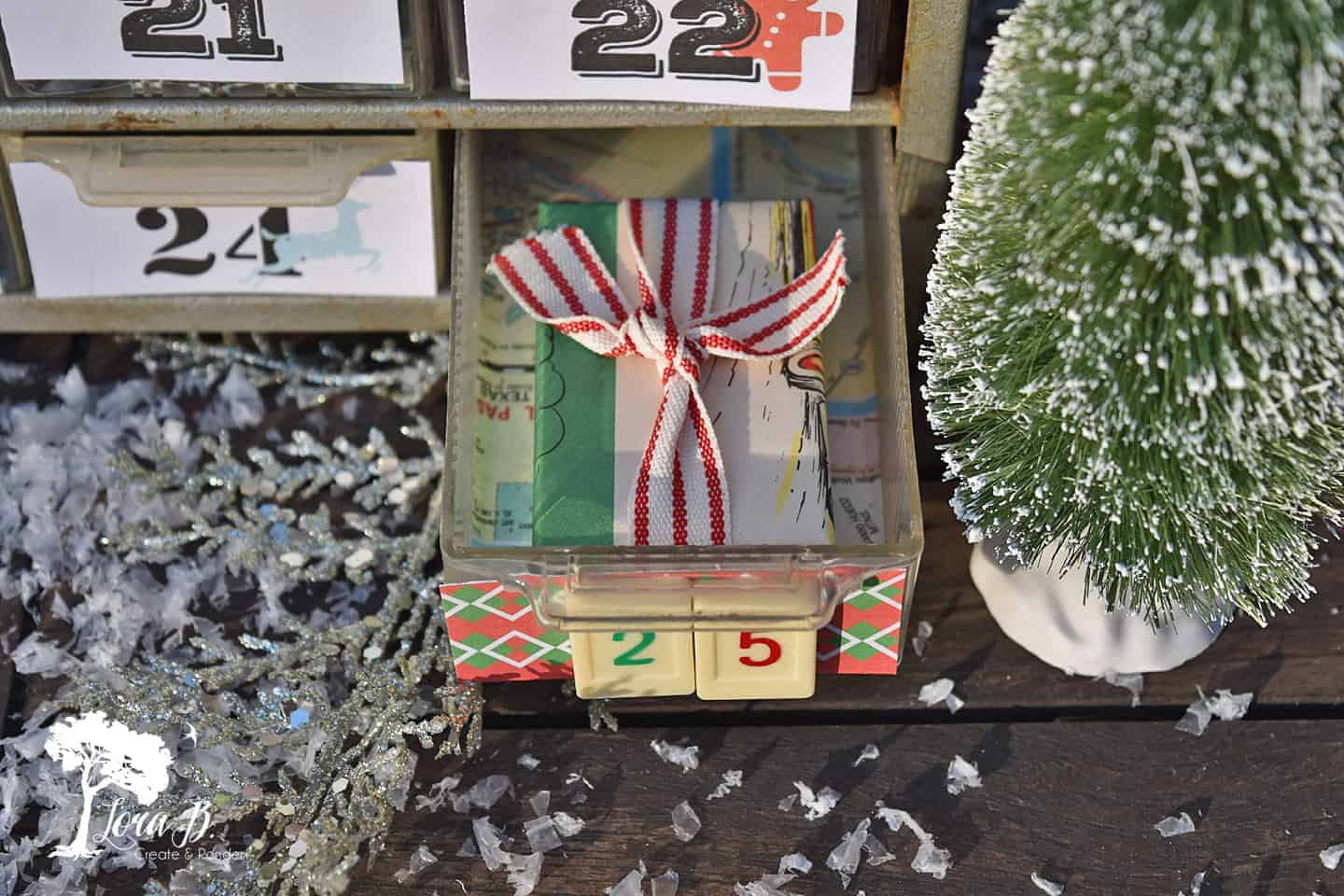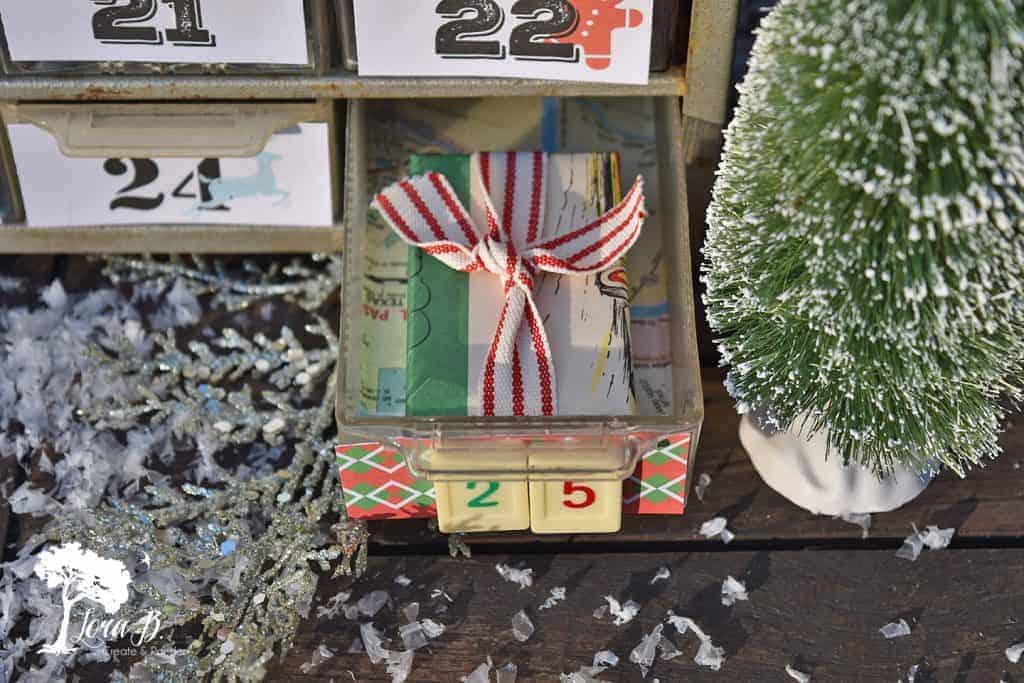 An easy, fun, unique Advent Calendar; what could be better? Hope you enjoyed this simple project and it can be a great start to a wonderful Christmas season! This humble estate sale find turned into a pretty cute Repurposed Tool Parts Organizer Advent Calendar!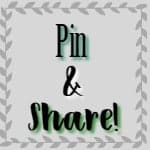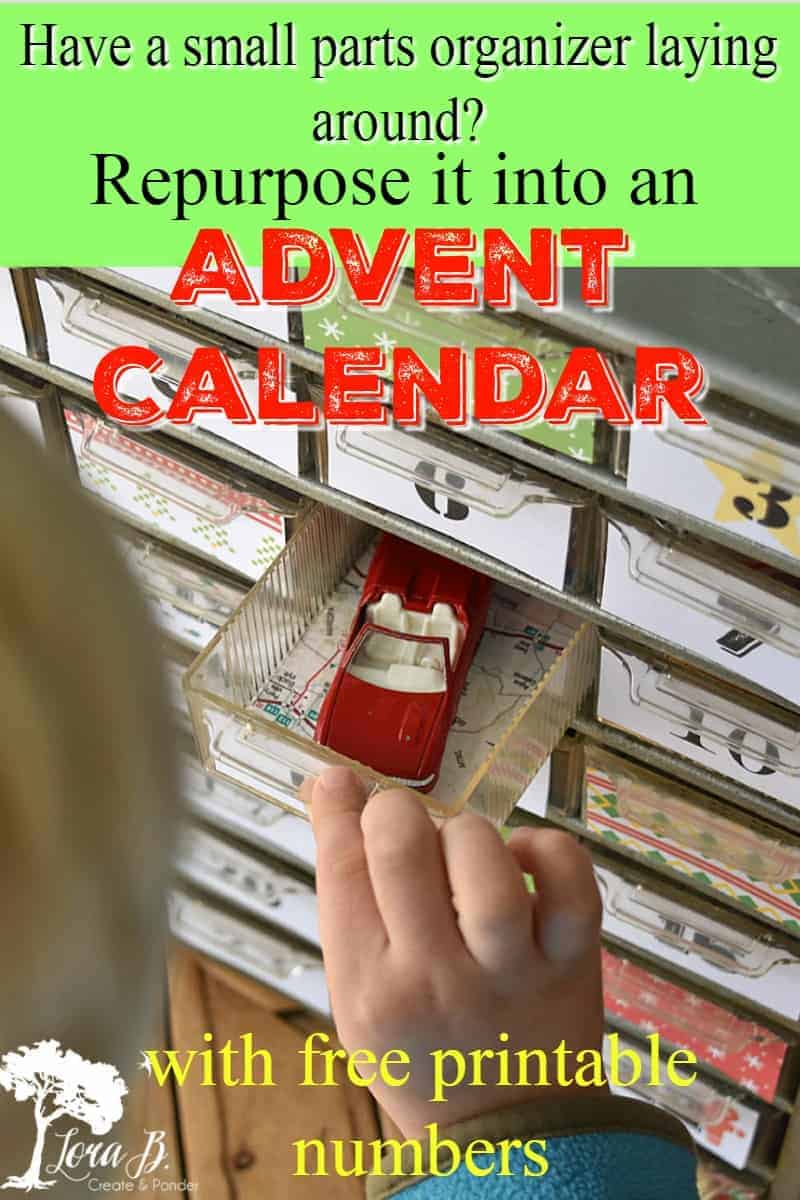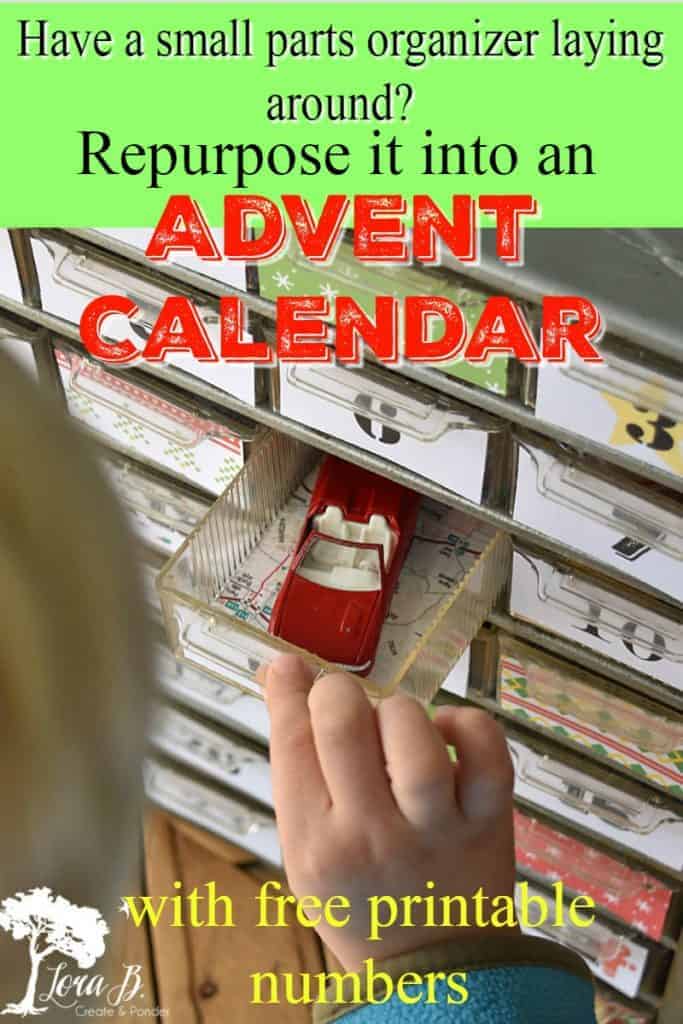 Sharing at these lovely parties: