Refreshing Patio Chairs: Stapled Cushion How-To
Patio chairs looking tired? With a little bit of spray paint and this DIY stapled cushion how-to, your outdoor furniture will be summer ready!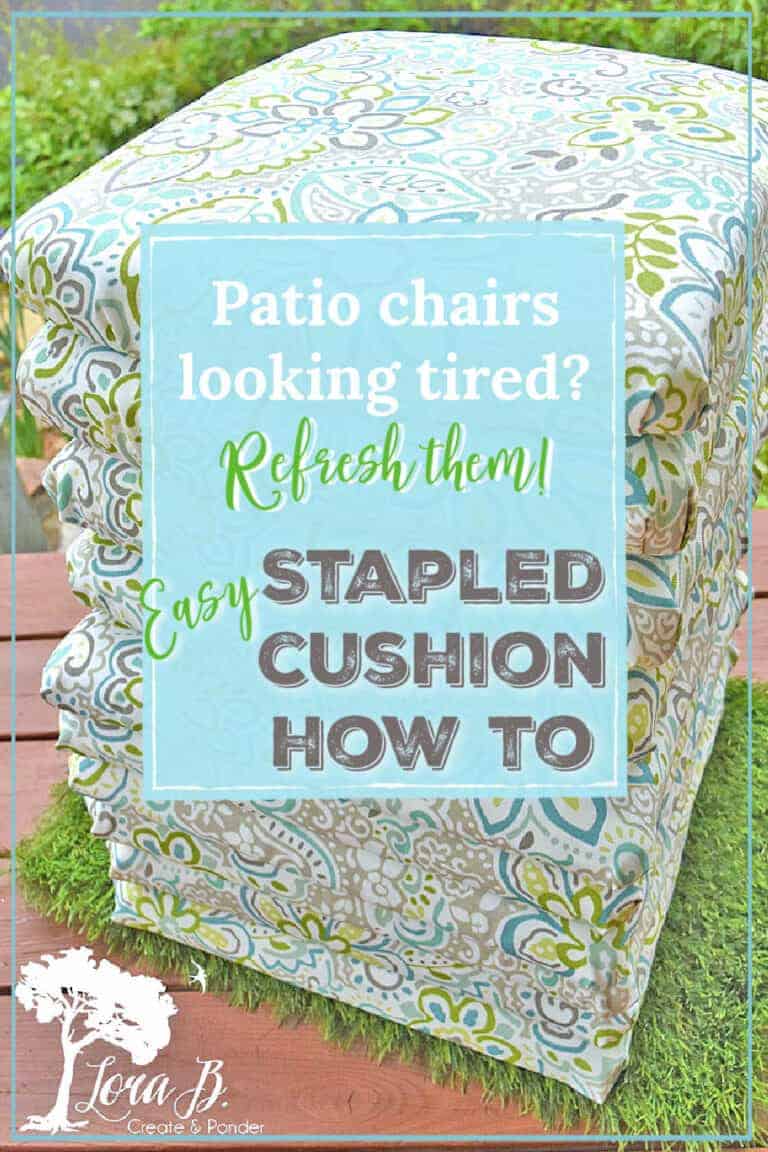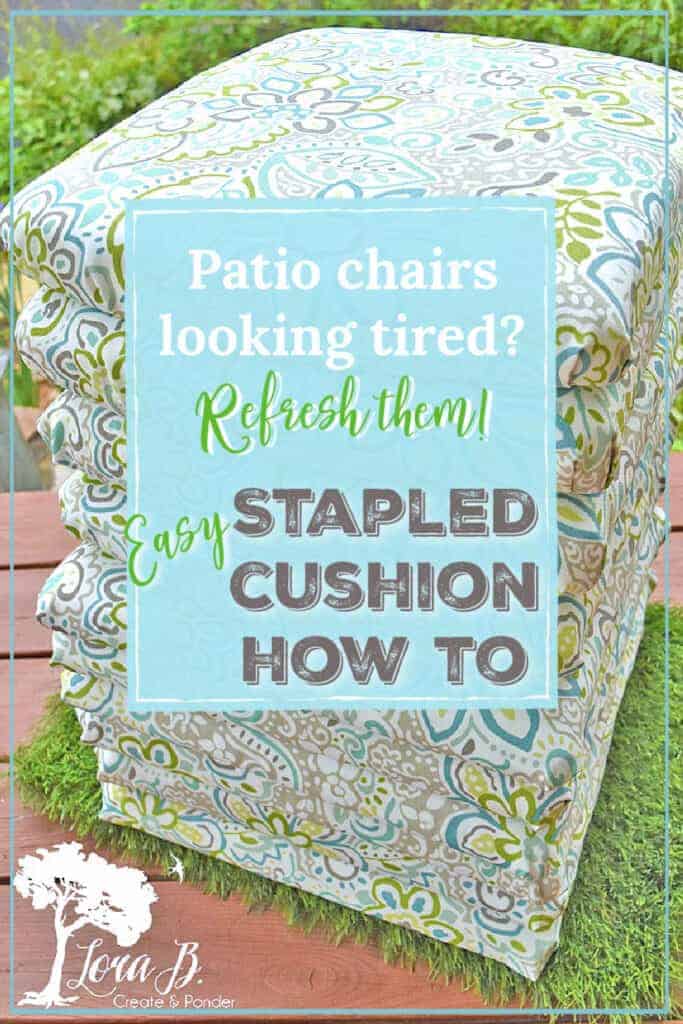 Outdoor furniture gets tired-looking after a few years, unfortunately. Summer's coming…time for a makeover! With a little bit of spray paint and fabric, your vintage metal patio chairs can look fresh and summer-ready in no time! Some would call this reupholstery, but it's way easier than that. Get your DIY skills on for this Refreshing Patio Chairs: Stapled Cushion How-To.
Whether you're hosting a grad party or just sprucing up your outdoor living spaces for the summer, you want your furniture to look it's best, even if it's a couple years old. We've got an array of vintage metal chairs that I've collected over the years that provide a lot of seating. But the fabric seats and paint job were looking tired. Here's how to give your vintage metal chairs a refresh, so they're ready for your summer!
Refreshing Patio Chairs: Stapled Cushion How-To
For your convenience, this post contains affiliate links. If you make a purchase, I may receive a commission. There is no additional cost to you. My full privacy policy is here. 

These cushions looked great when I did them a few years ago, but rain and sun have taken their toll. If you want, you can take the old fabric off, pulling all the staples. But you can also leave it on and simply put the new fabric on over the top, like I did. Keep the foam cushion if you can; styrofoam is not cheap. If needed, add a little more for some extra cushion.
Give Old Patio Chairs New Life with Spray Paint
First, refresh the chair frame. Lightly sand old metal chairs with 120 grit sandpaper to loosen any chipping or flaking paint. Then spray paint with several light coats, drying thoroughly. Paint undersides first, lining chairs up, then turn right side up. Drying in the sunshine works well.
For this set of chairs, I used THIS paint, it's my favorite. Whenever I'm using spray paint, I always attach a trigger like THIS. It helps save your hand and finger from cramping!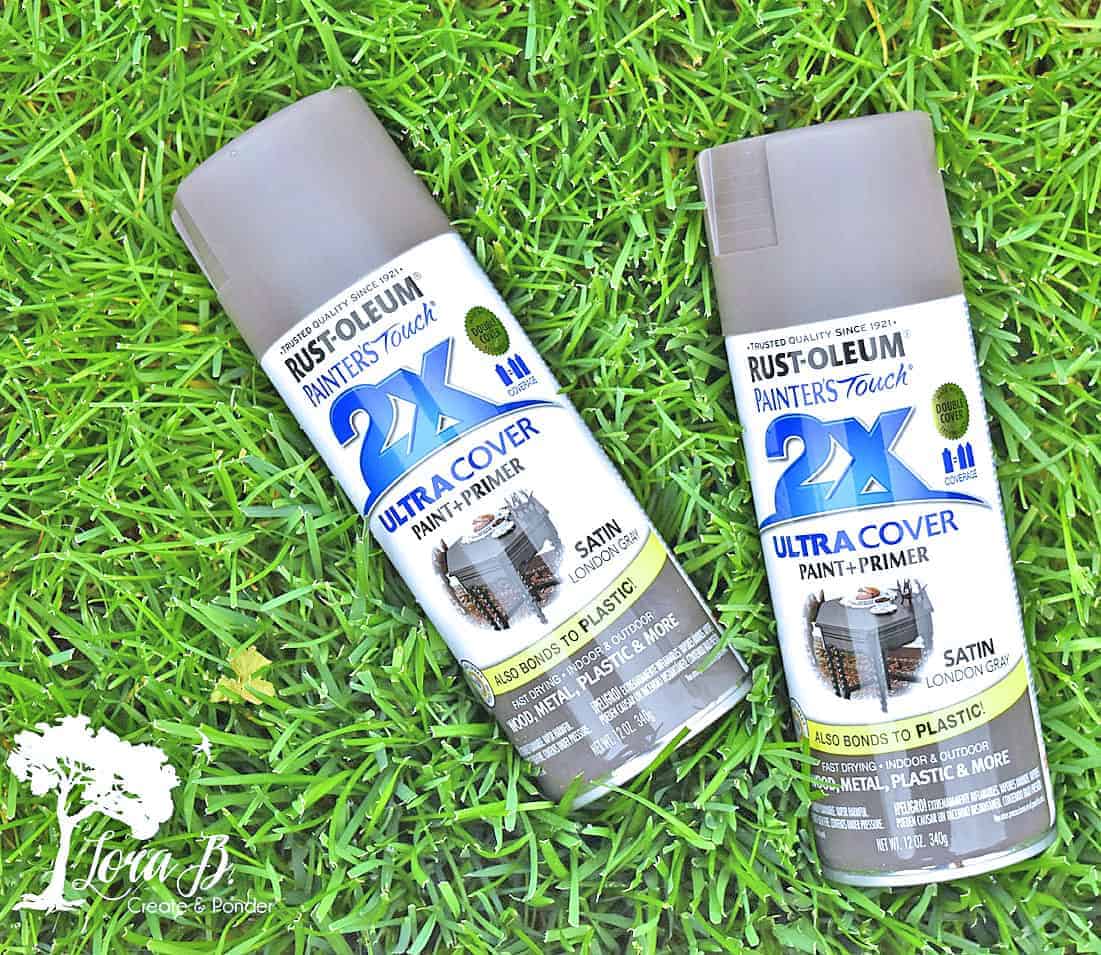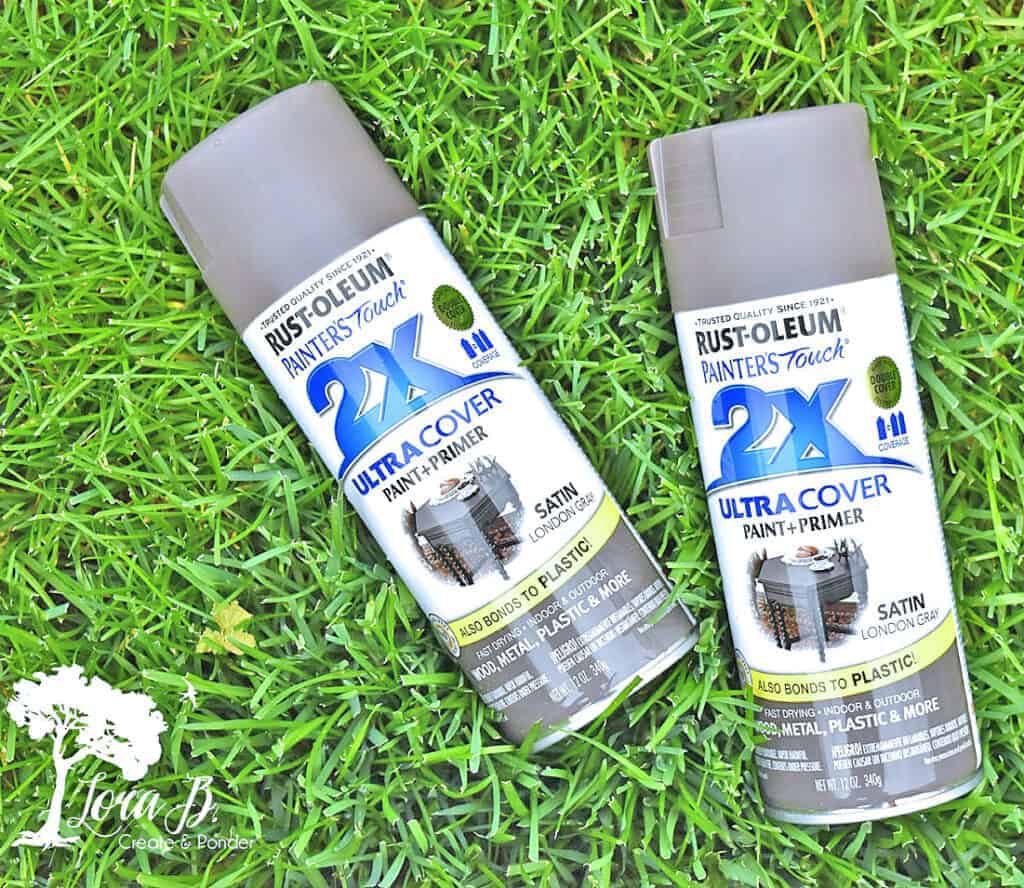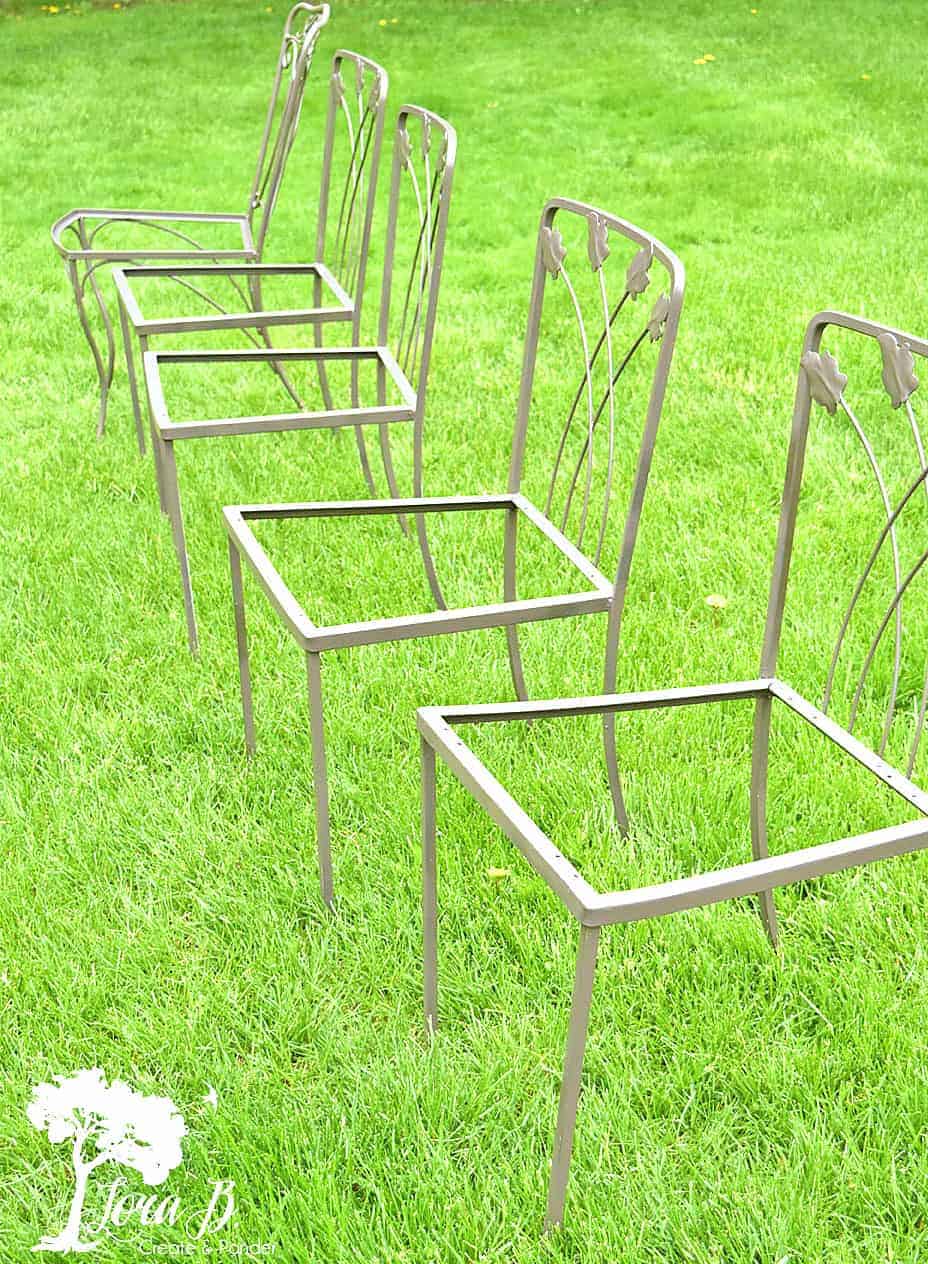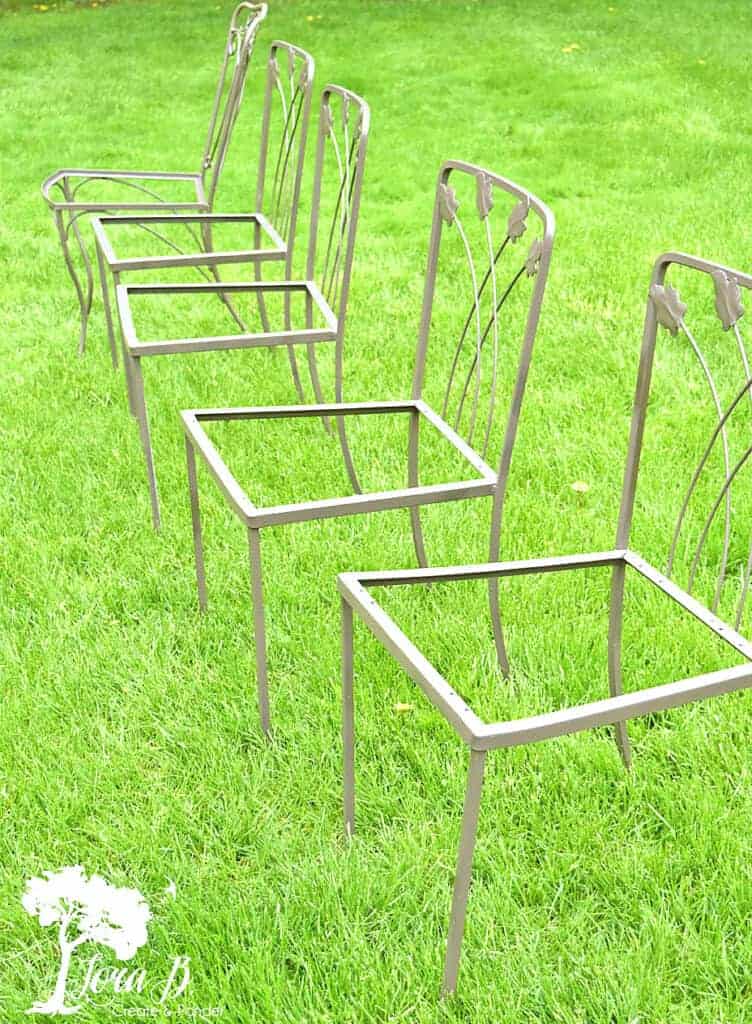 When the frames are drying, you can work on the cushions!
Stapled Seat Cushion How To
Some may call this reupholstery, but this is way easier. All you need is a fabric scissors, some pretty fabric and an electric staple gun.
Here are the step-by-step instructions with pictures to put new stapled seat cushions on your chairs. A electric staple gun makes this job easy. (you can get one HERE)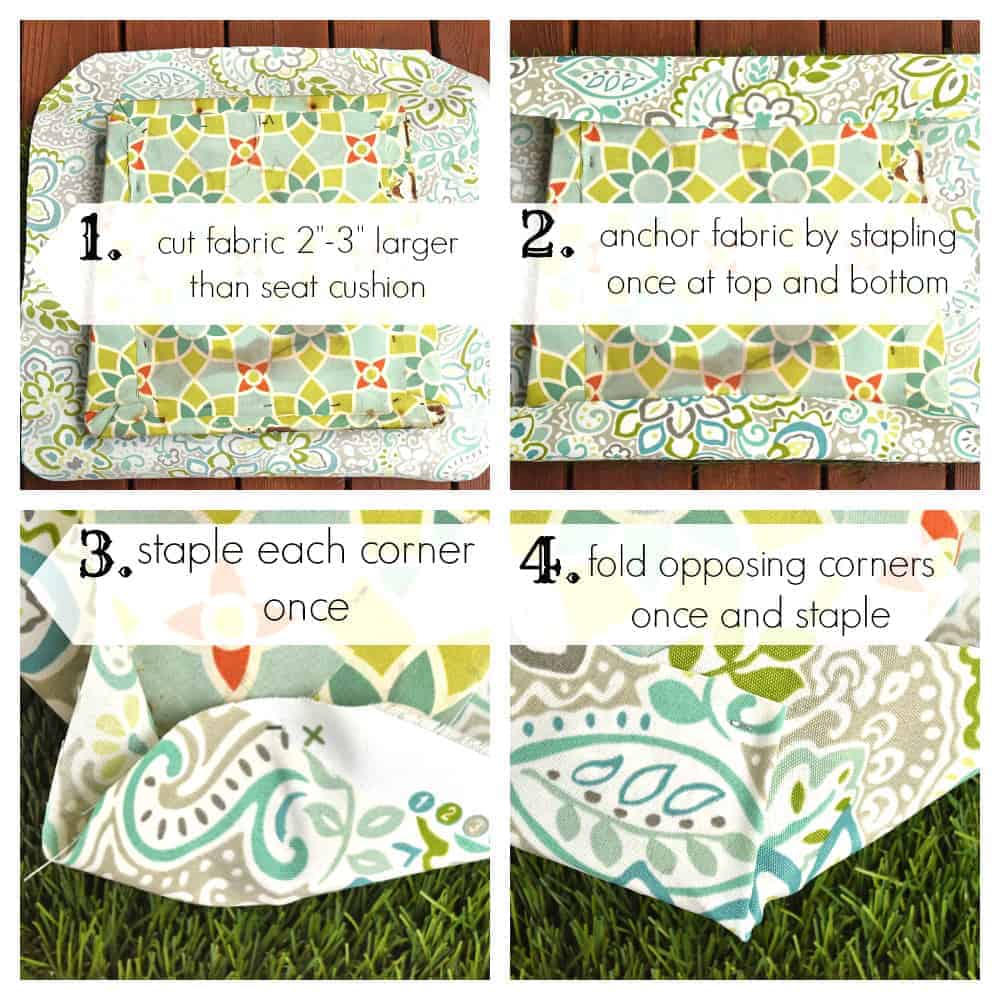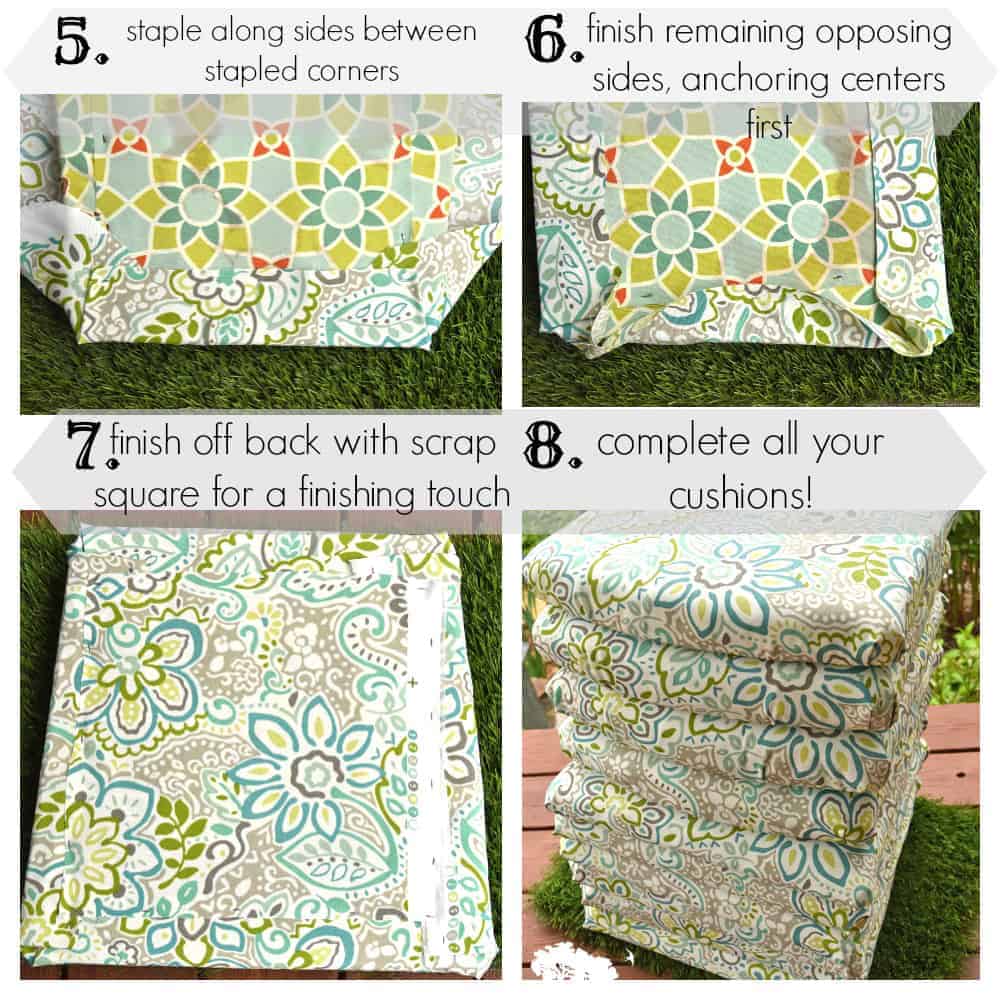 Once your stapled cushions are all done, you can pop them on your freshly painted chair frames, and enjoy refreshed outdoor chairs! Time to enjoy the deck and patio!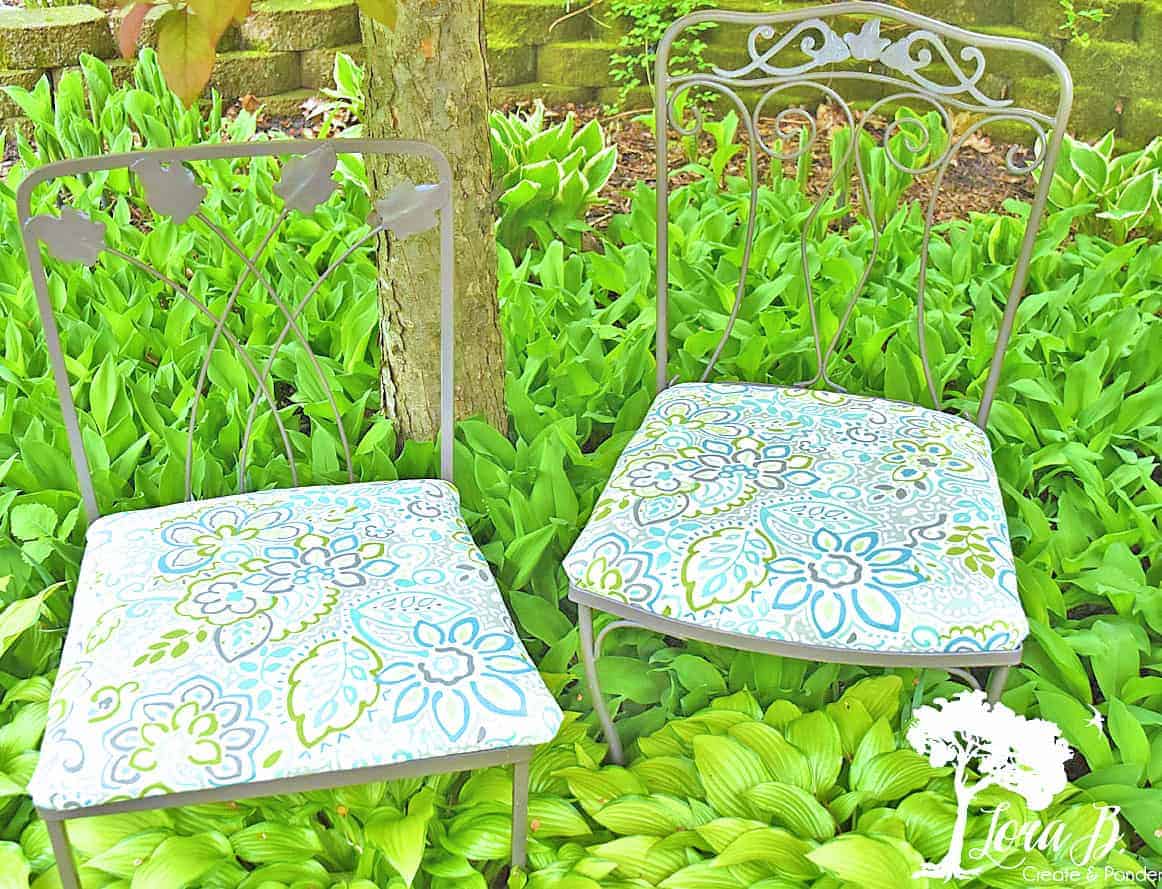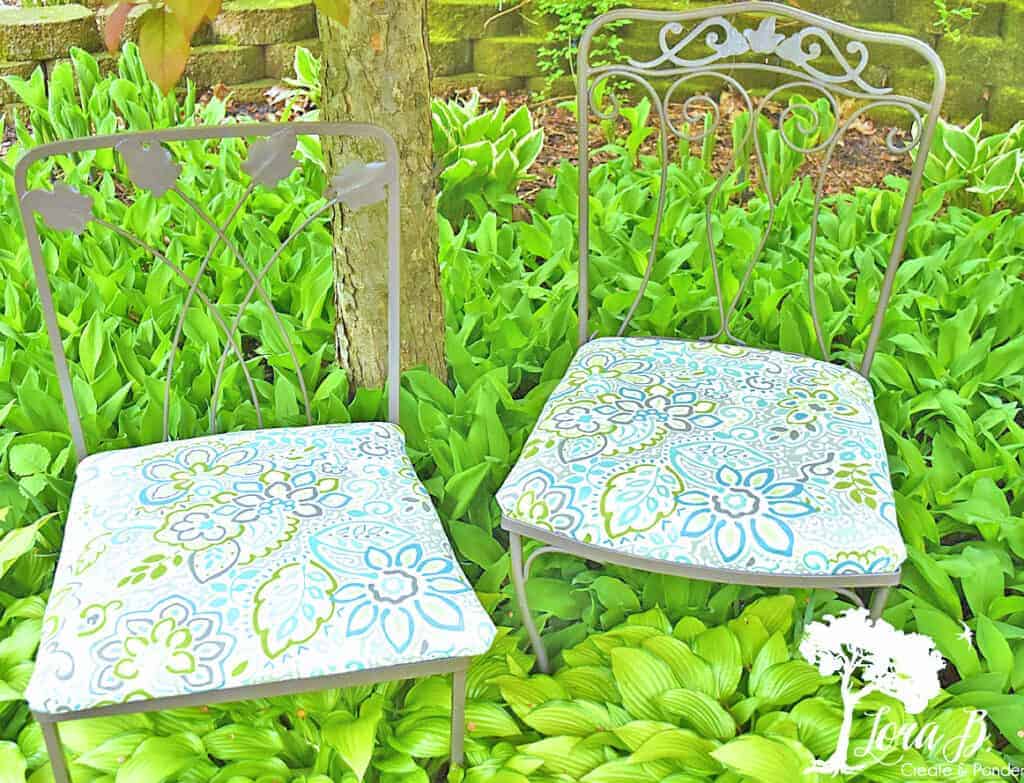 This stapled chair seat process would also work on any indoor chairs you have, too. Maybe your dining chairs could use a refresh with new fabric, too!
For more vintage-inspired porch and patio inspiration, check out these posts:
"Decorating the Summer Porch with Refreshed Vintage Finds"
"16 Vintage Repurposed Junk Projects with Garden Style"
Hope you enjoyed this Refreshing Patio Chairs: Stapled Cushion How-To! Become an Insider, down below, for more ways to refresh and repurpose your vintage!