Wayward vintage sleds have a way of finding their way to me. Their well-used and well-loved derelict condition speak of a classic American bygone time that I wish were still here, before technology needed to be carried around in our pockets.
When I owned the store, I refreshed many of these orphans and dressed them up with greens, pinecones, scarves. All gussied up, customers would snap them up, excited to lean them up outside their winter entry or sometimes lean up to the wall next to their fireplace. There's just something about these vintage runner sleds that appeal to the Norman Rockwell inside many of us.
These 4 kiddos are staying with me, because my fake farmhouse needs some of their wintertime charm. Here's what Mr. Fix-it and I do to refresh vintage sleds, and keep their well-earned charm: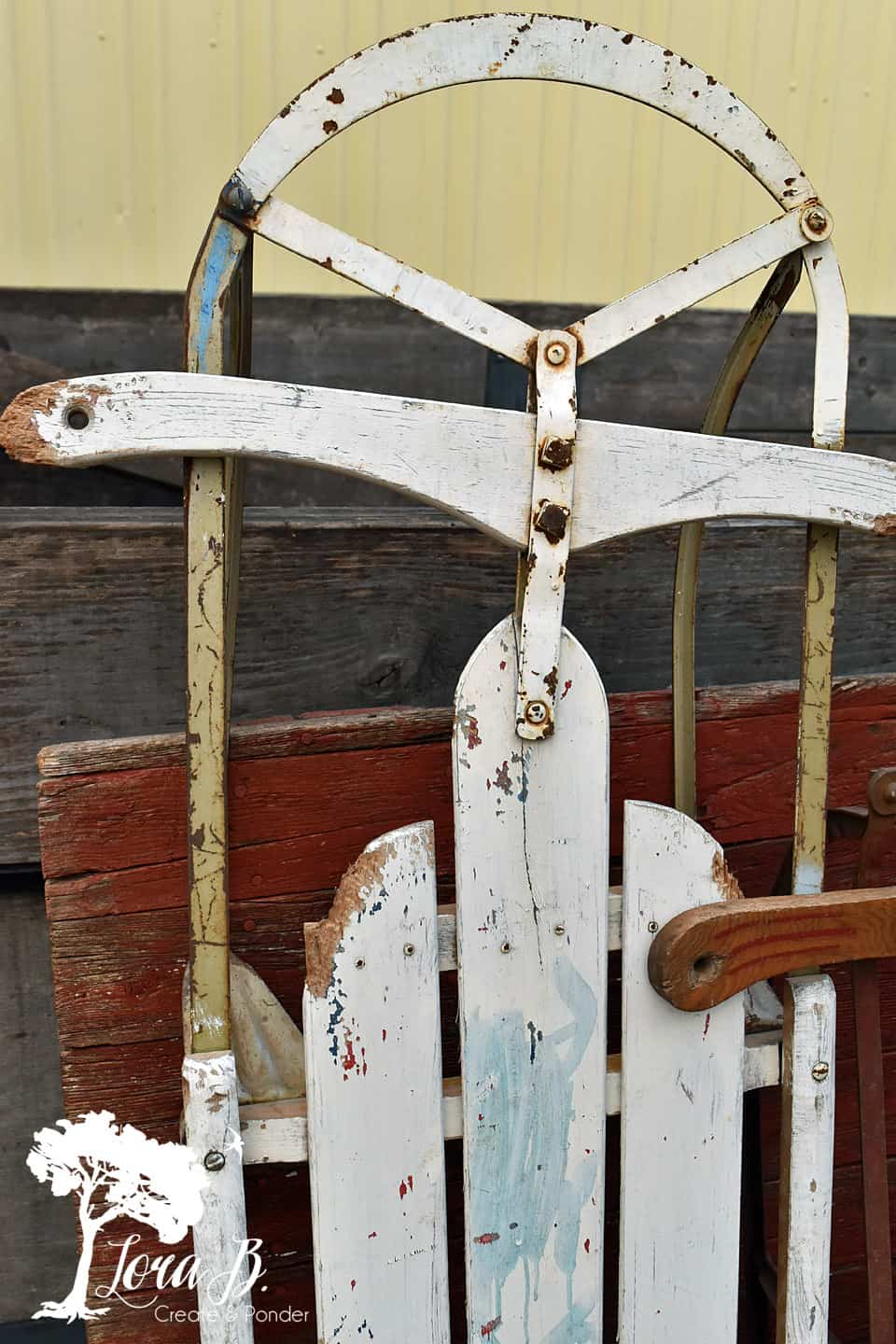 The greenish runners on this tall one were more unusual. This sled was structurally good, but critters had tasted of it's sweetness and it had gone through a bad makeover at some time. The peeling paint hinted at it's original glory and it's owner had obviously been possessive of his prized sled.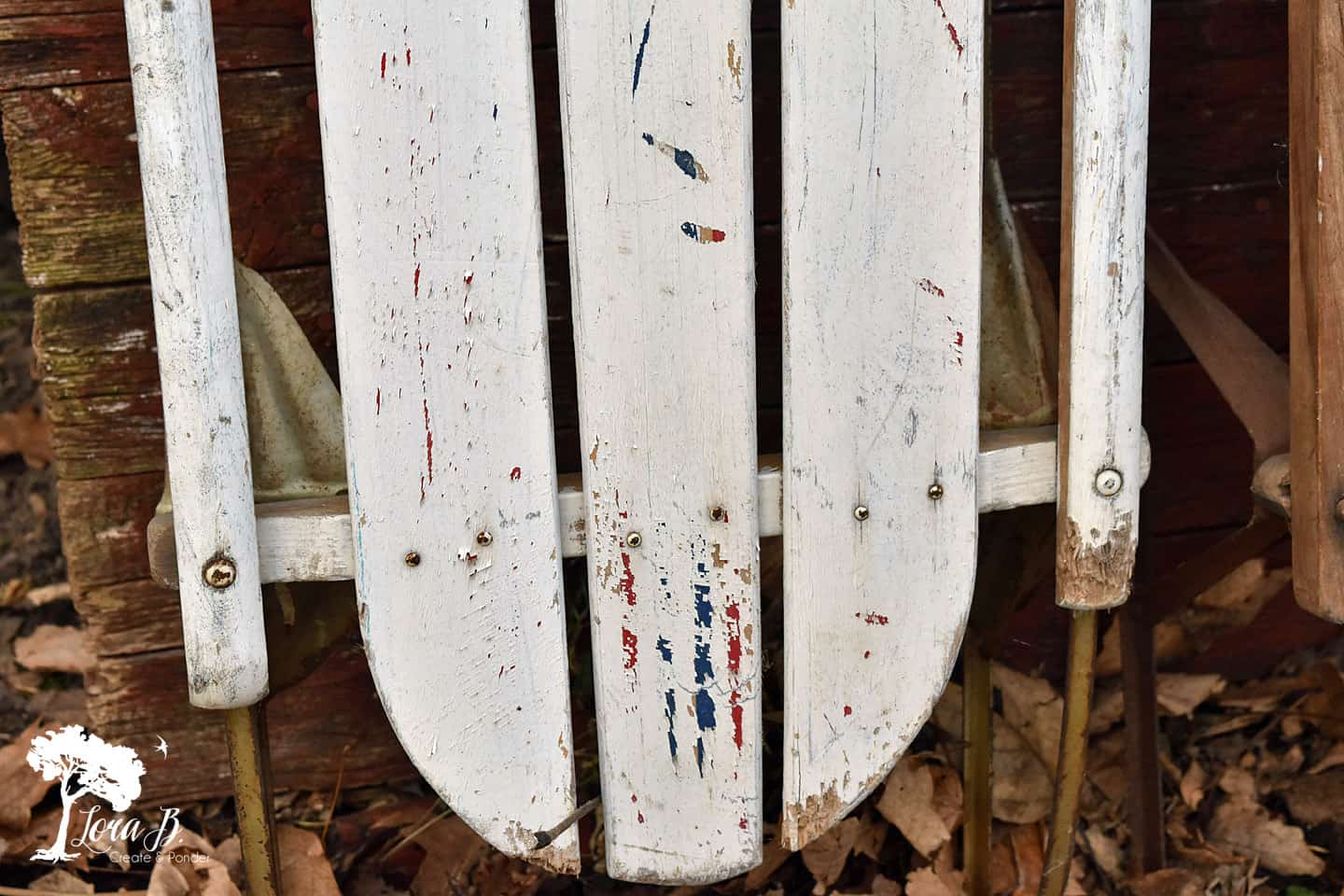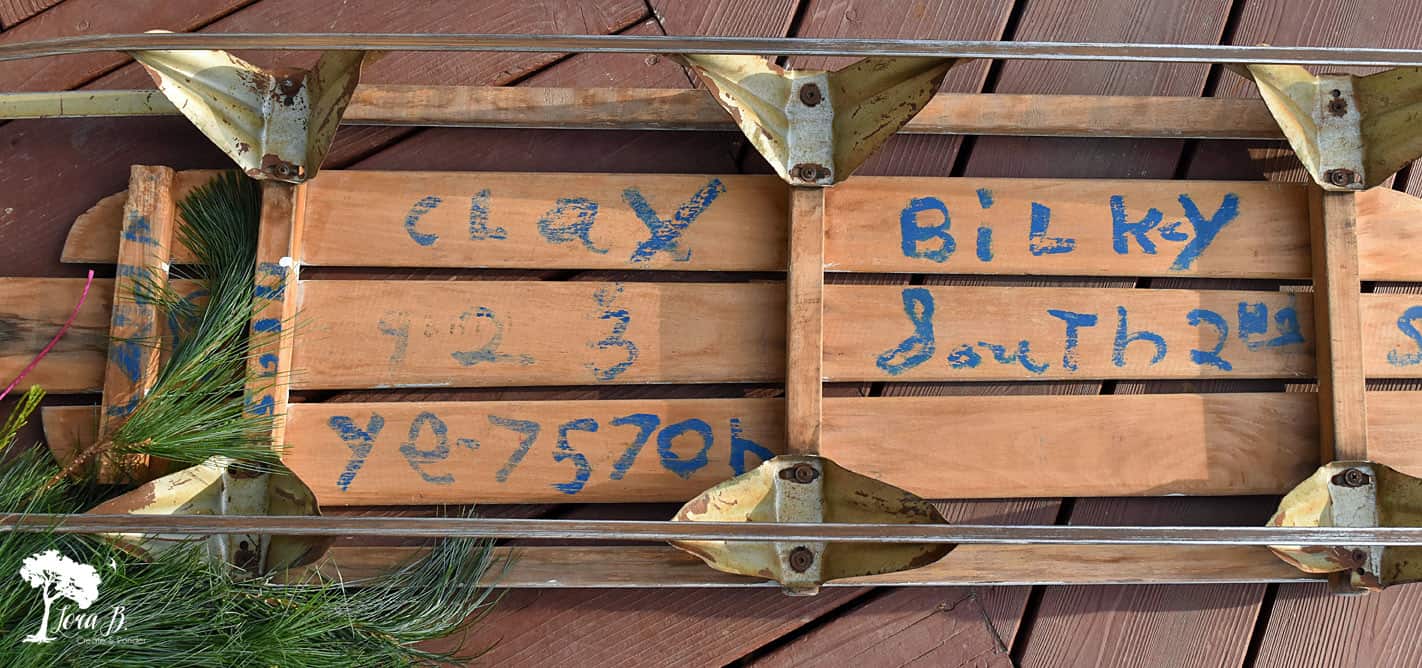 I got to work sanding the two structurally sound sleds with 120 grit sandpaper in my palm sander. I sanded the wood parts to reveal the original paint and sanded the metal parts to smooth out the rust and give it a brushed effect.
Here's what the metal parts look like once I've sanded: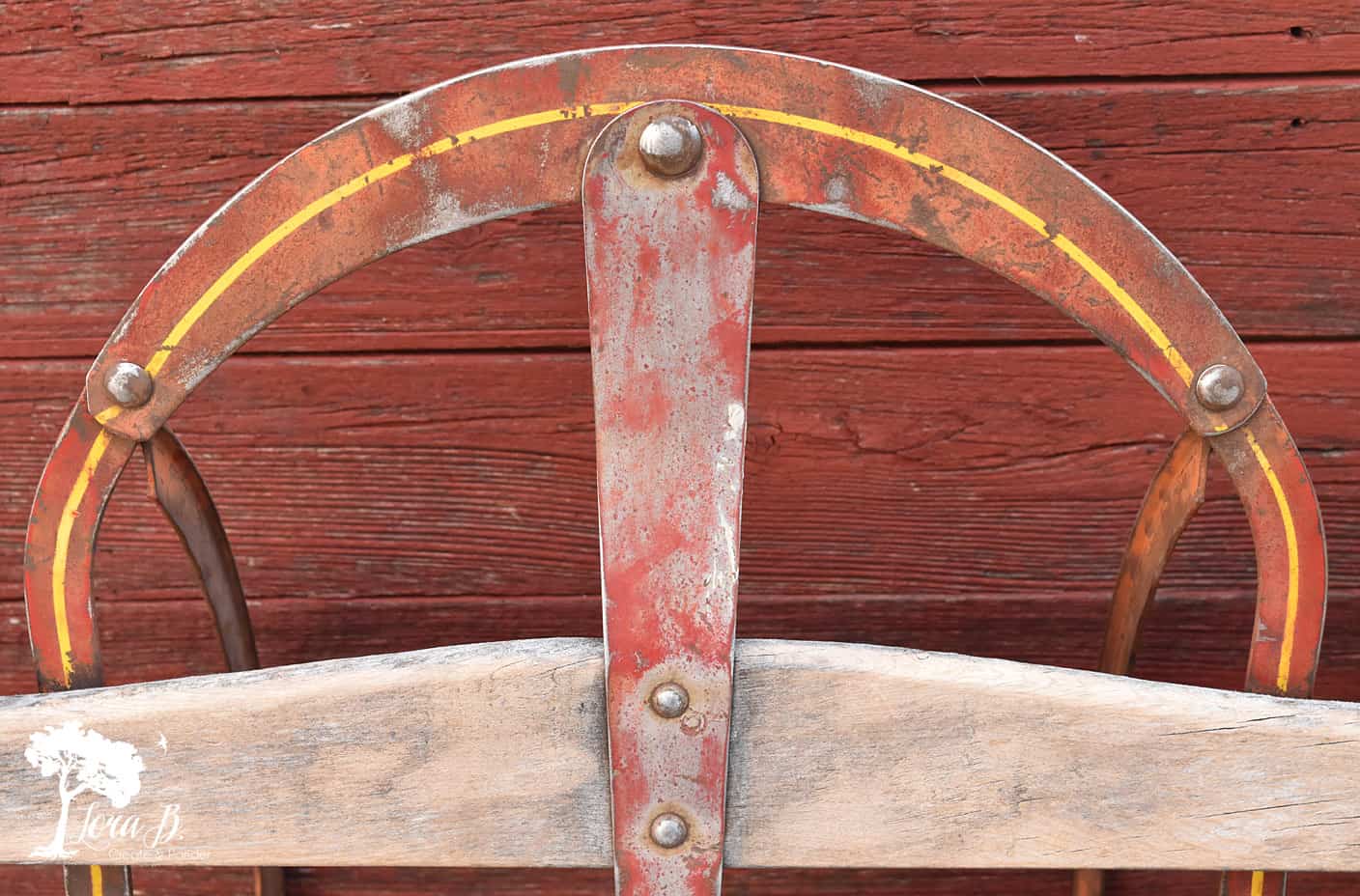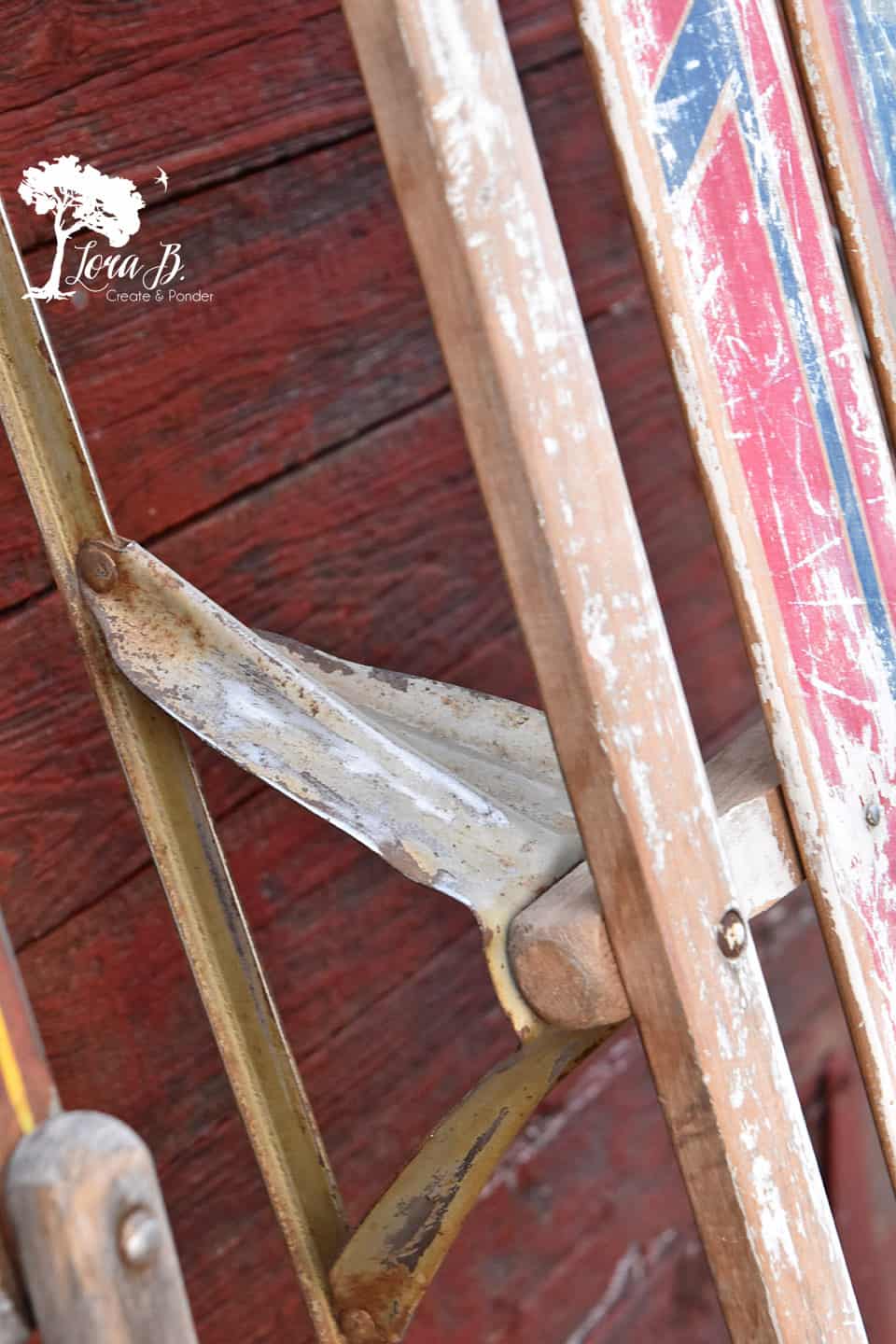 Sanding the metal keeps the vintage charm and brings out the patina. Once treated to a coat of poly, the rich colors of the metal will really come out.
With a little sanding, the bad makeover was erased…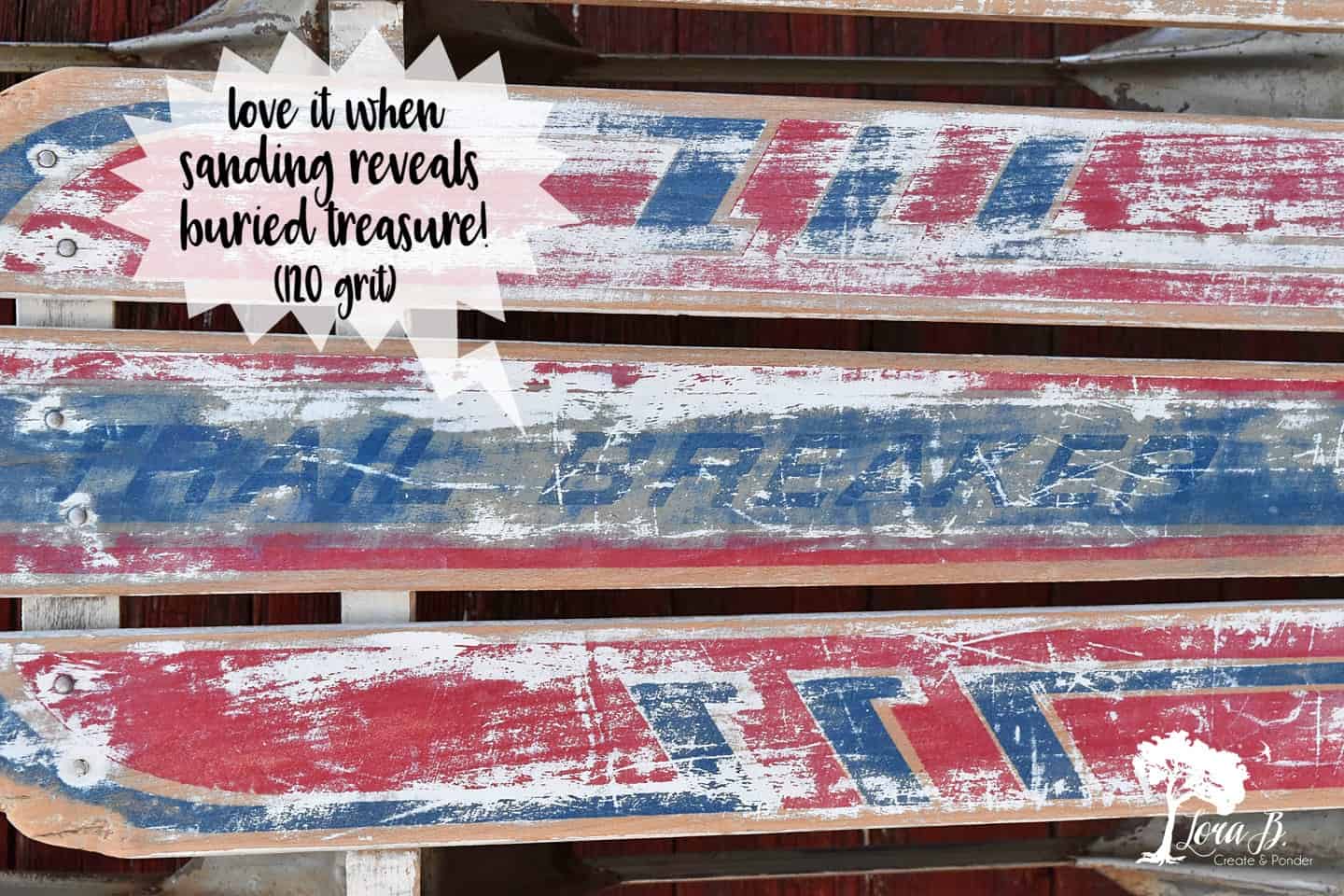 and I really kind of like the white wash effect over the top!
While I was sanding, Mr. Fix-it was addressing the structural damage, probably caused by many years of fun. I suggested the slats of an old crate we had laying around might be just the right thickness of boards to replace the damaged boards. Having a lot of junk around comes in handy;)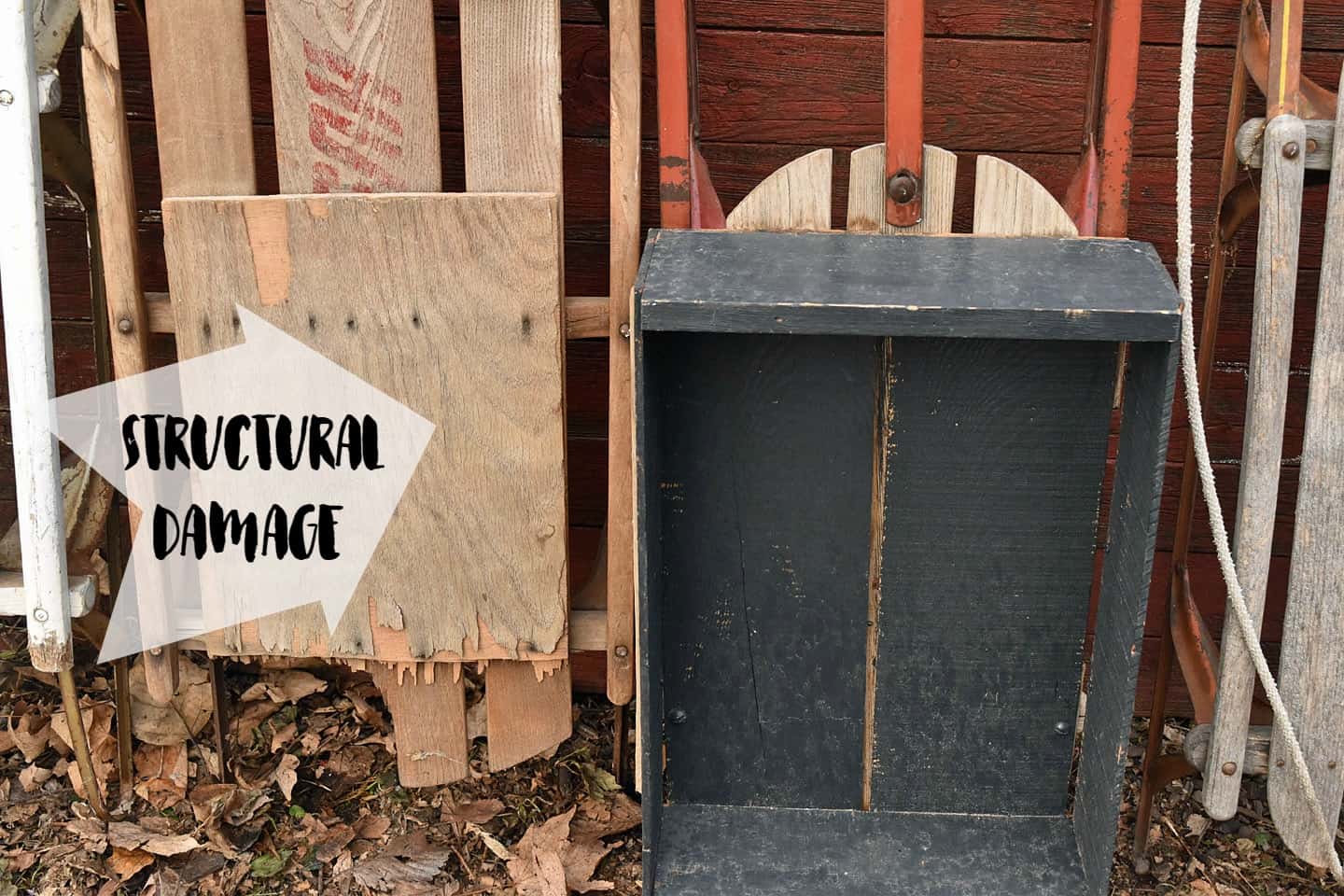 In some places he replaced sections of the boards, in other places he used a board behind to strengthen the cracked boards. We wanted to keep the graphics intact, if at all possible.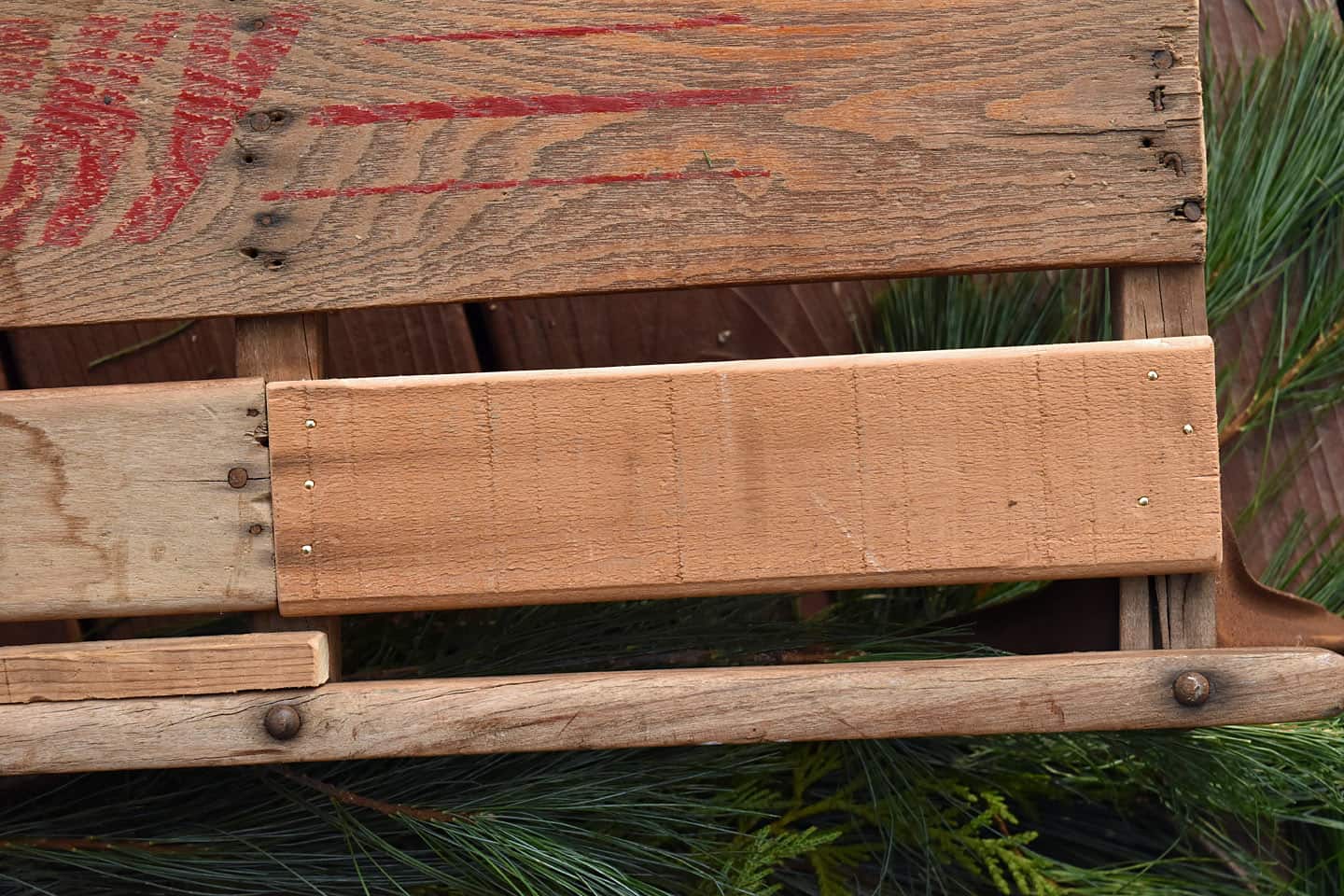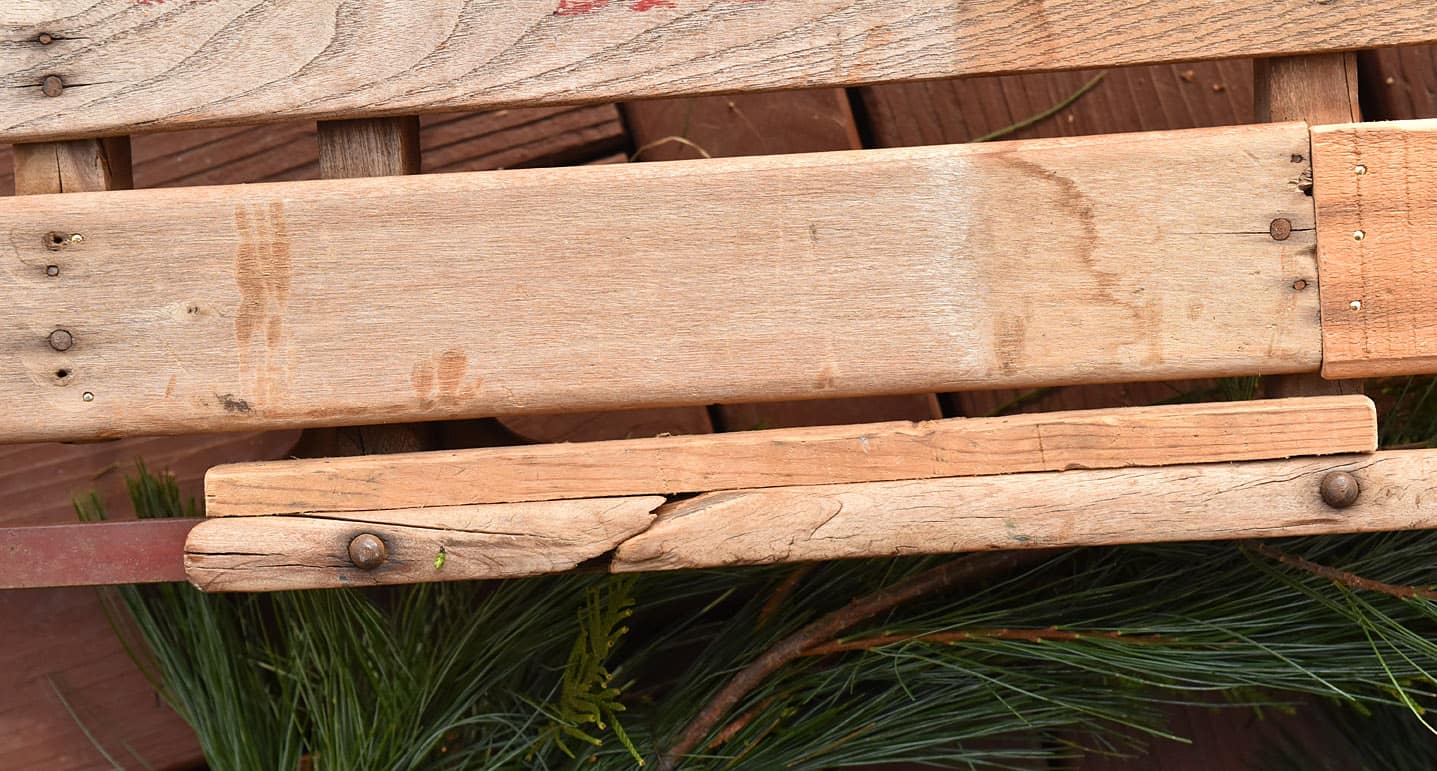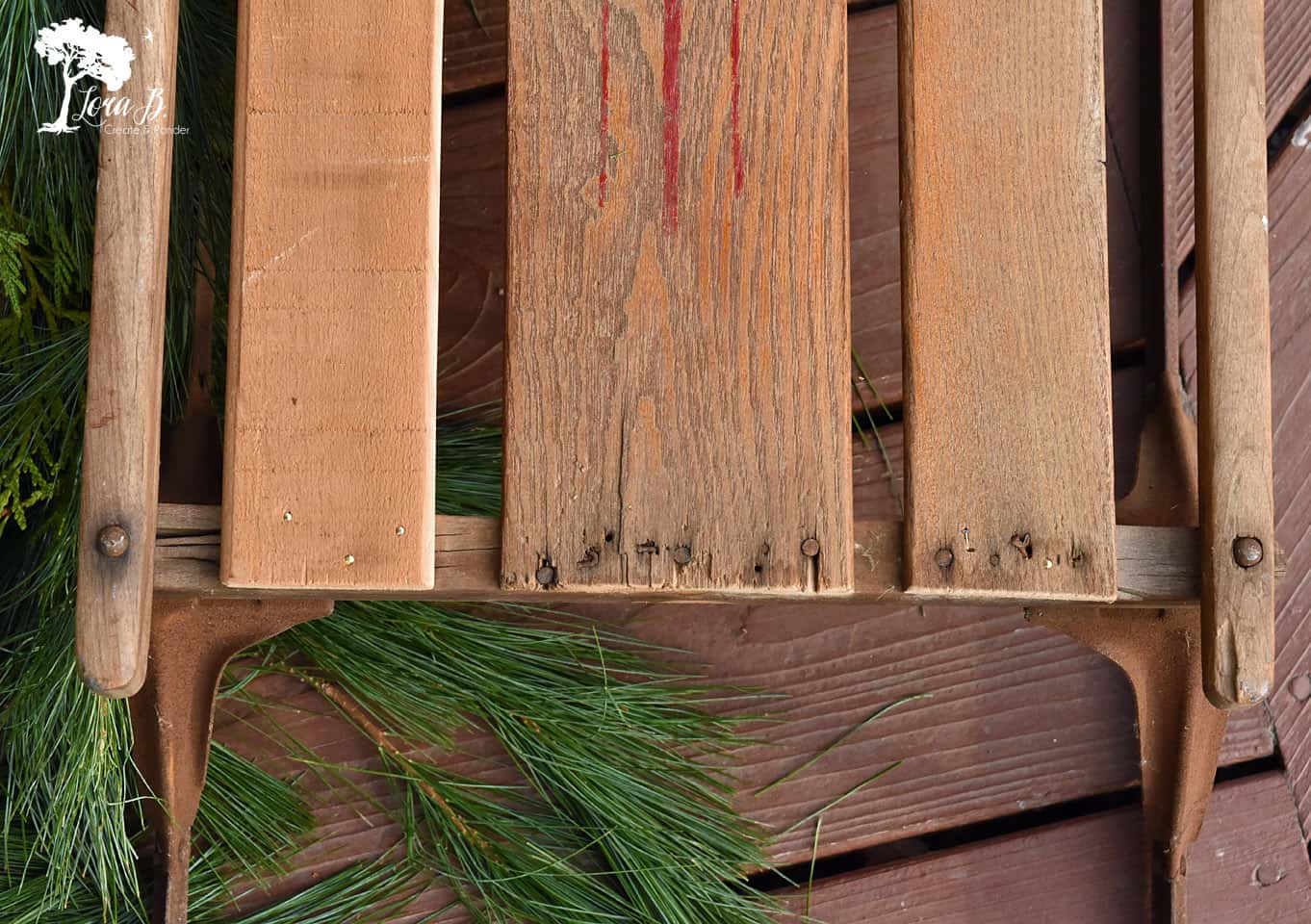 I decided it was easier to just cut the bottoms of these slats off in order to save the graphics on the middle, wider piece.
From the back, here are all the places he needed to structurally strengthen: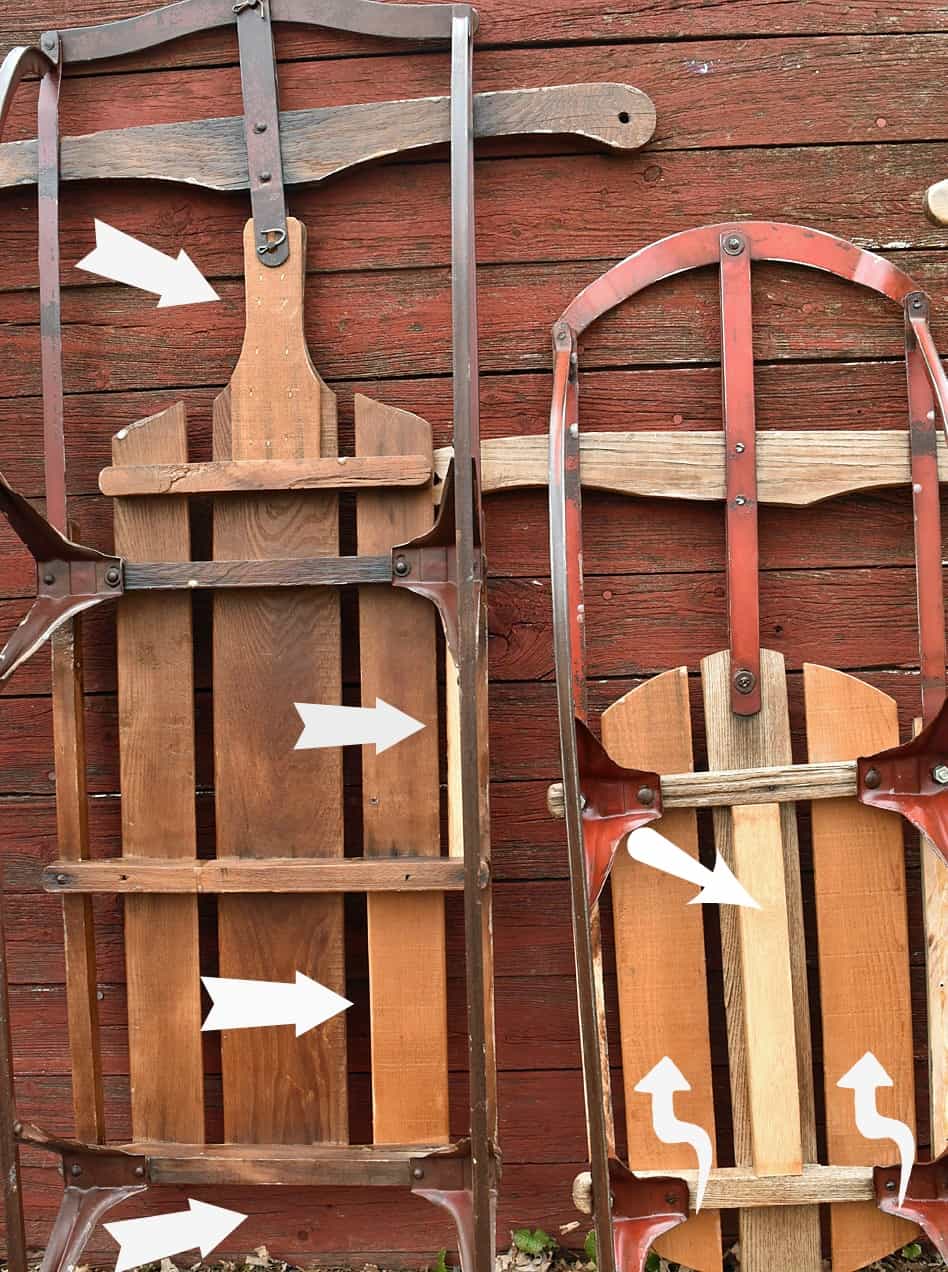 It was a little time consuming, but when you find things for free, it's usually worth the effort!
Once he was done I sanded these two like I had the others. I then gave them all a brushed-on coat of poly (because it's too cold in these parts to spray poly outside in December). The poly just pops all the time-worn character of the wood and the metal.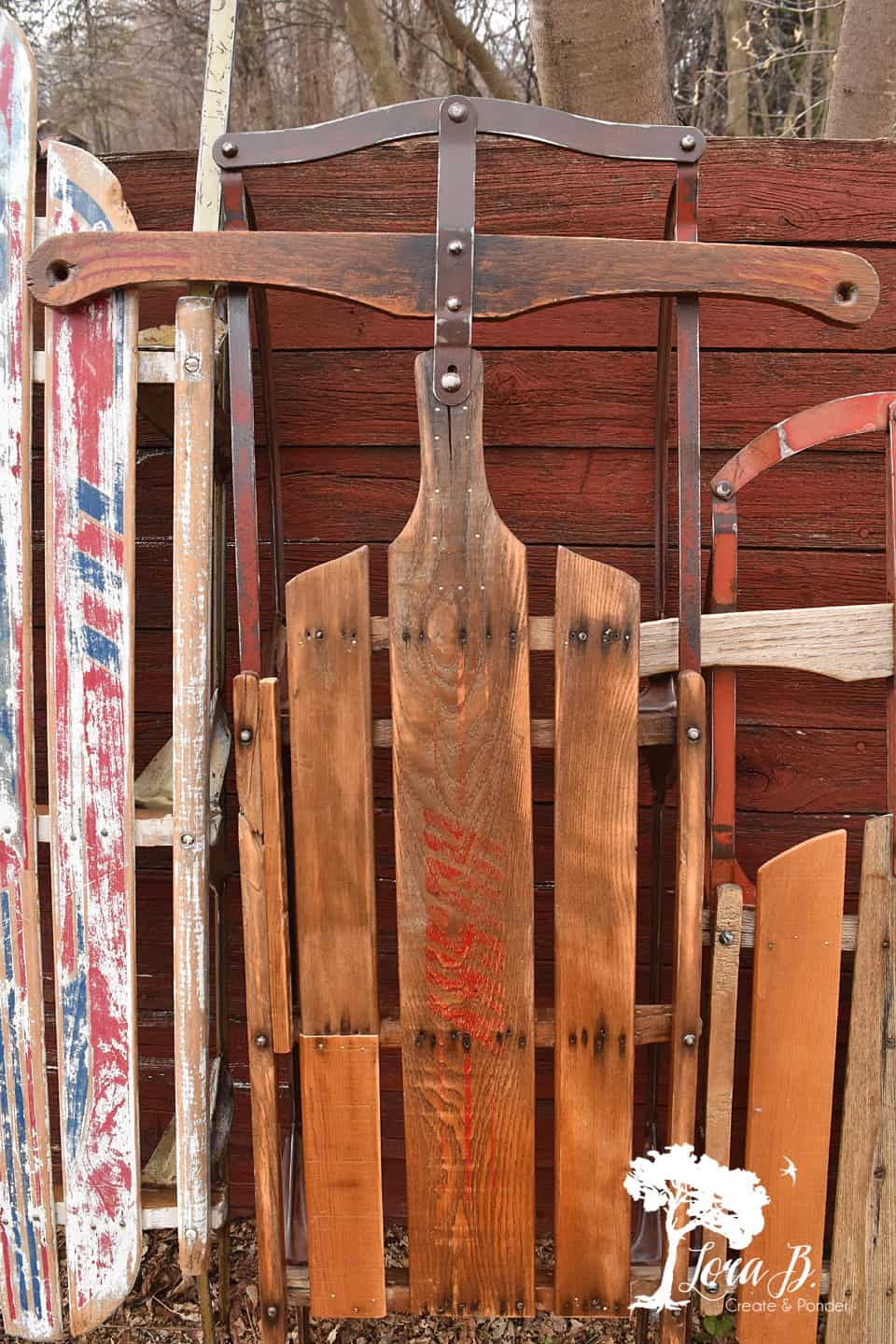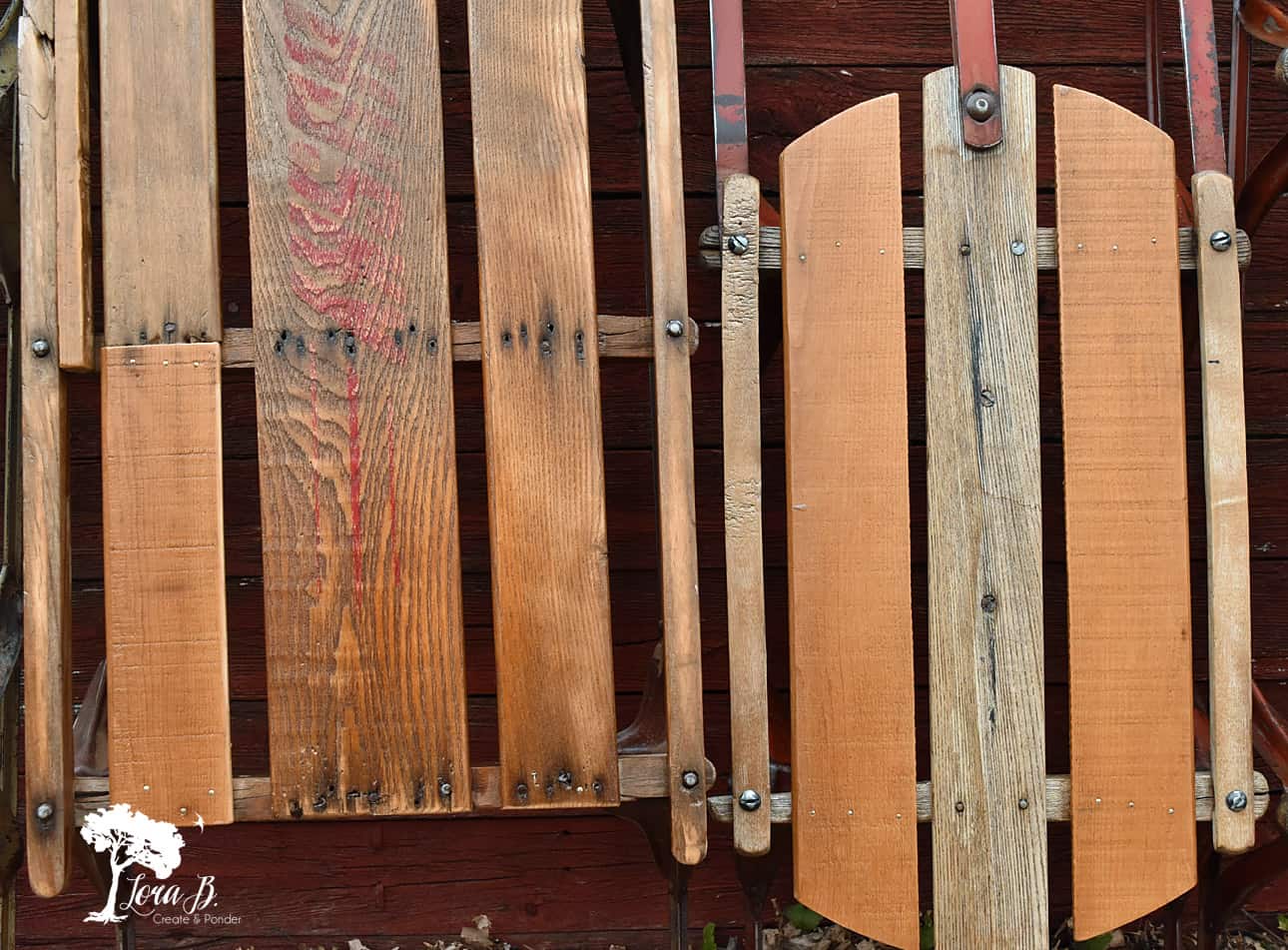 I think the variation of wood actually gives them even more earned character. If you like more uniformity, you could stain the wood before you poly. I like things a little wonky. You also could make up some of your own graphics with a cutting machine and stencil them on. I thought "Vintage Flyer" or "Vintage Racer" or "Vintage Speed" could be fun, but I decided to keep mine neutral for flexibility.
Here's the whole family that will be decorating the Fake Farmhouse: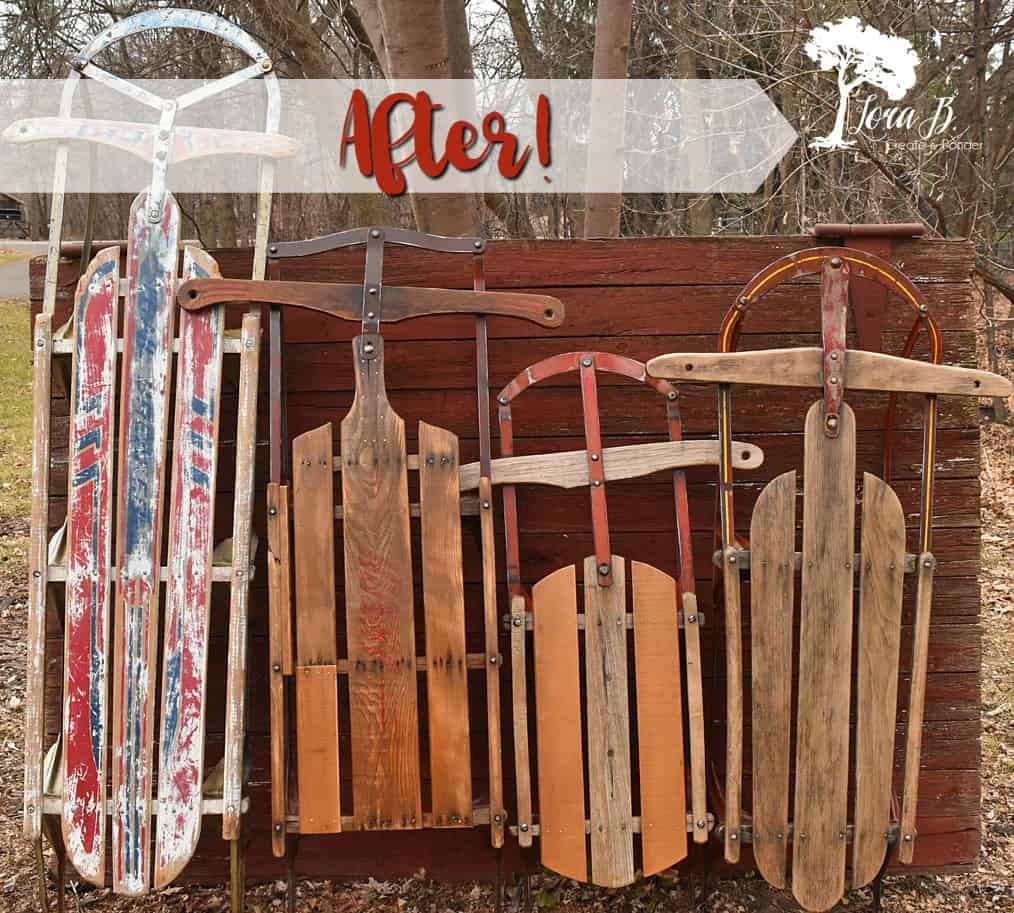 So, the next time you see one of these well-used sleds on someone's garbage pile…rescue it! They're made so much heartier than the modern plastic ones, and it will look so cute next to your entryway or fireplace! Enjoy a piece of classic Americana!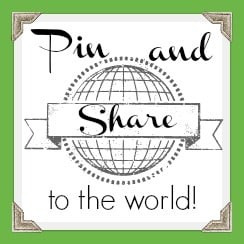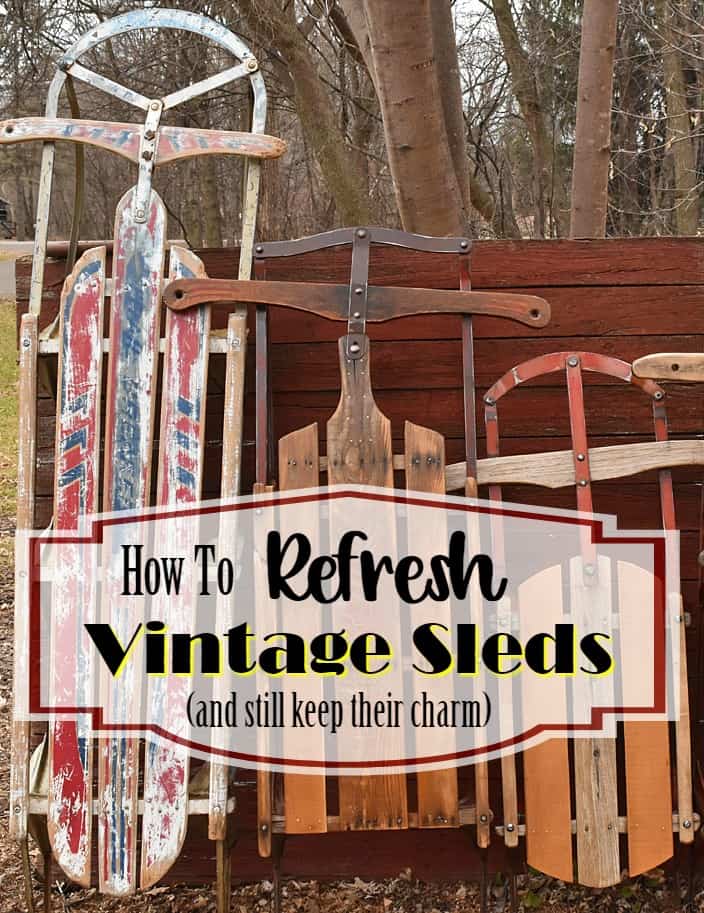 Sharing at these lovely parties: