Garden-Inspired Gift Ideas for Mom + Free Printable
Looking for Mother's Day ideas and inspiration? Enjoy these garden-inspired gift ideas, plus a free printable. And then get more ideas on a Garden-Inspired blog hop!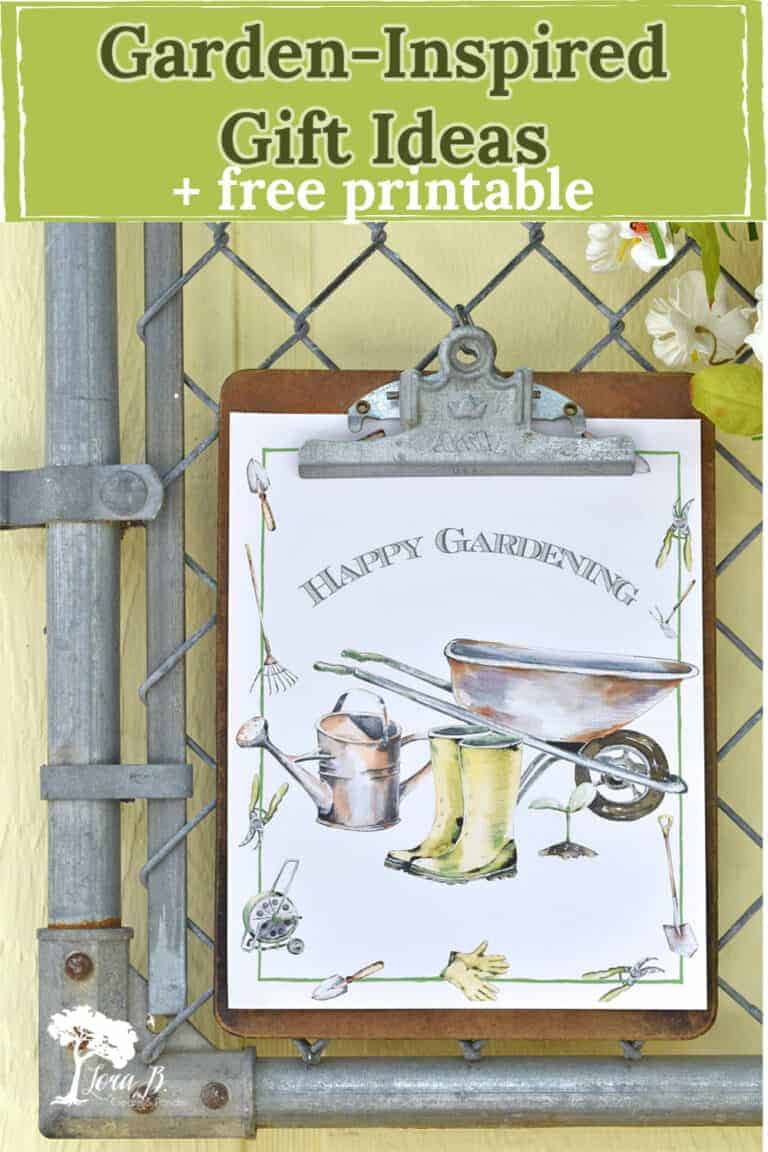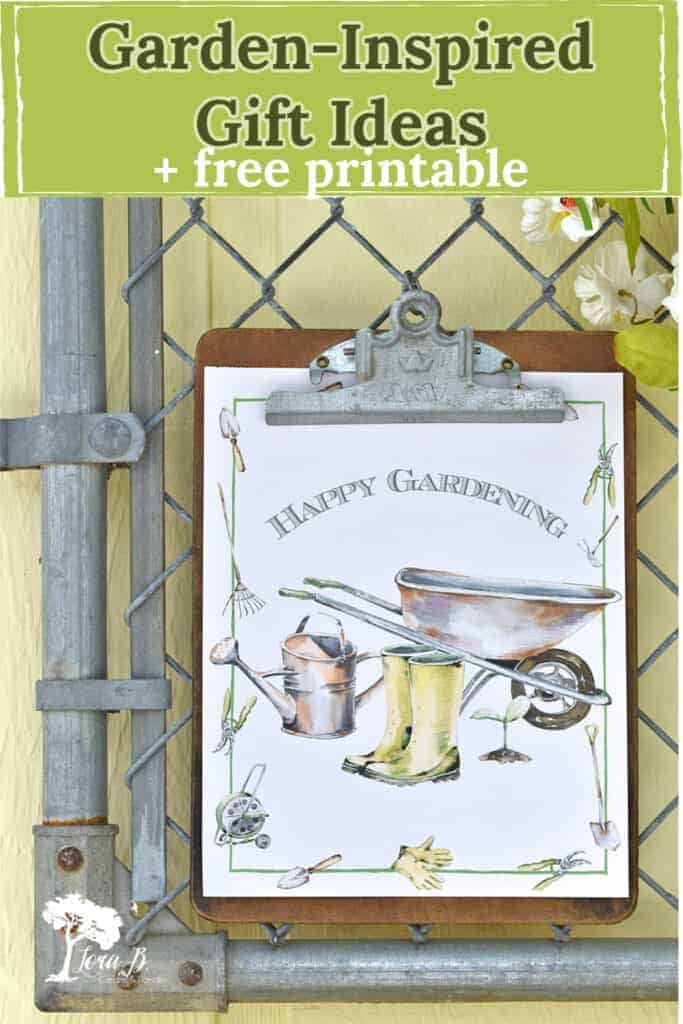 Does your mom love everything having to do with the garden? Whether she actually enjoys digging in the dirt, or prefers to look at images of pretty flowers and gardens, there's something here for everyone. Today I'm rounding up a fun variety of Mother's Day gift ideas for you! Whether you want to purchase a gift online, or get your creative skills going, everything's centered around the garden. I even whipped up a pretty printable you can get for free, too! Enjoy all the ideas in Garden-Inspired Gift Ideas for Mom + Free Printable.
I'm joining along with garden-loving friends to send all kinds of Mother's Day ideas your way! Thanks to Cecilia at My Thrift Store Addiction for hosting! We've got craft projects, table setting ideas, gift ideas, and all kinds of garden inspiration for Moms. If you're visiting from Cloches and Lavender, I'm sure you enjoyed Cindy's beautiful creativity. I'll have all the rest of the links at the end.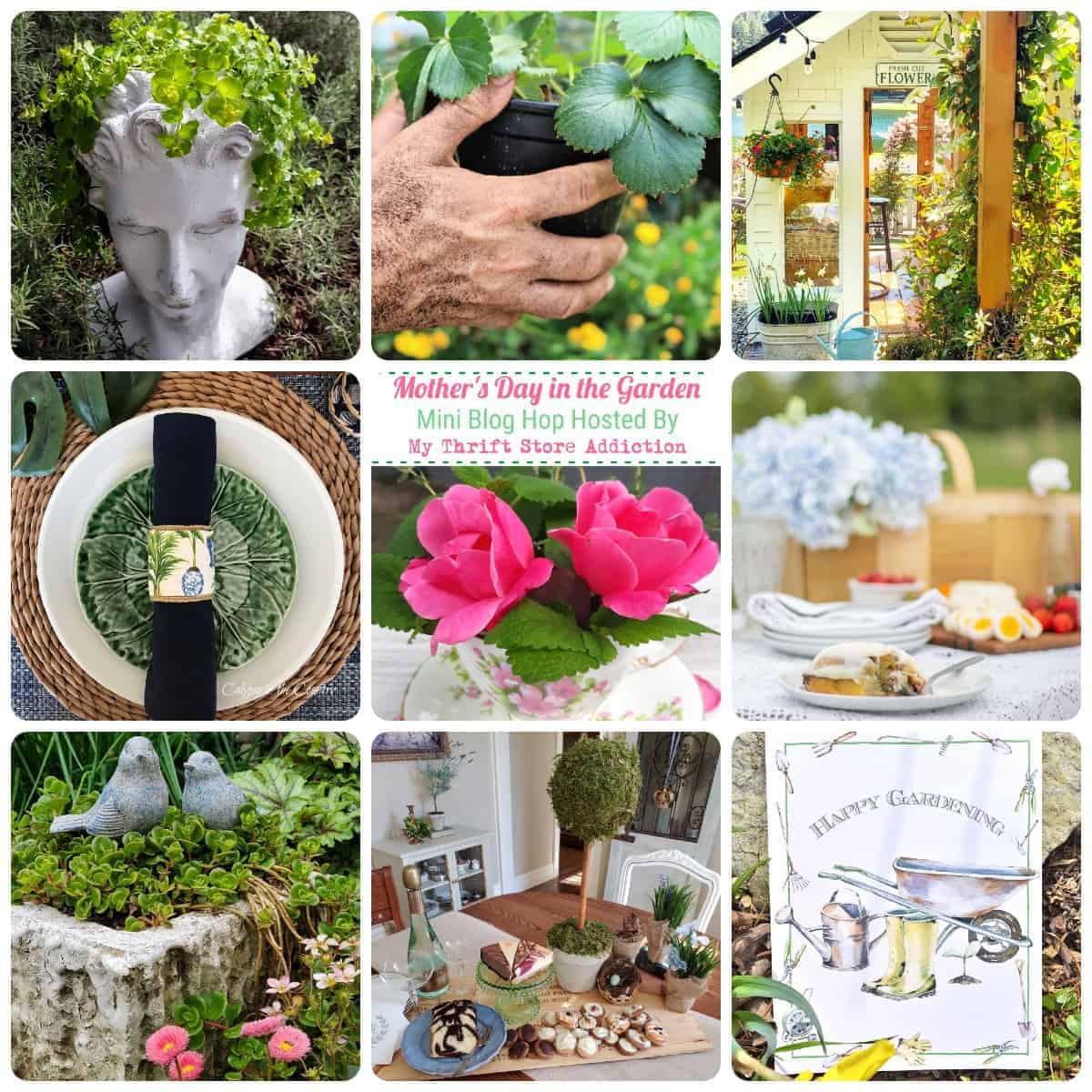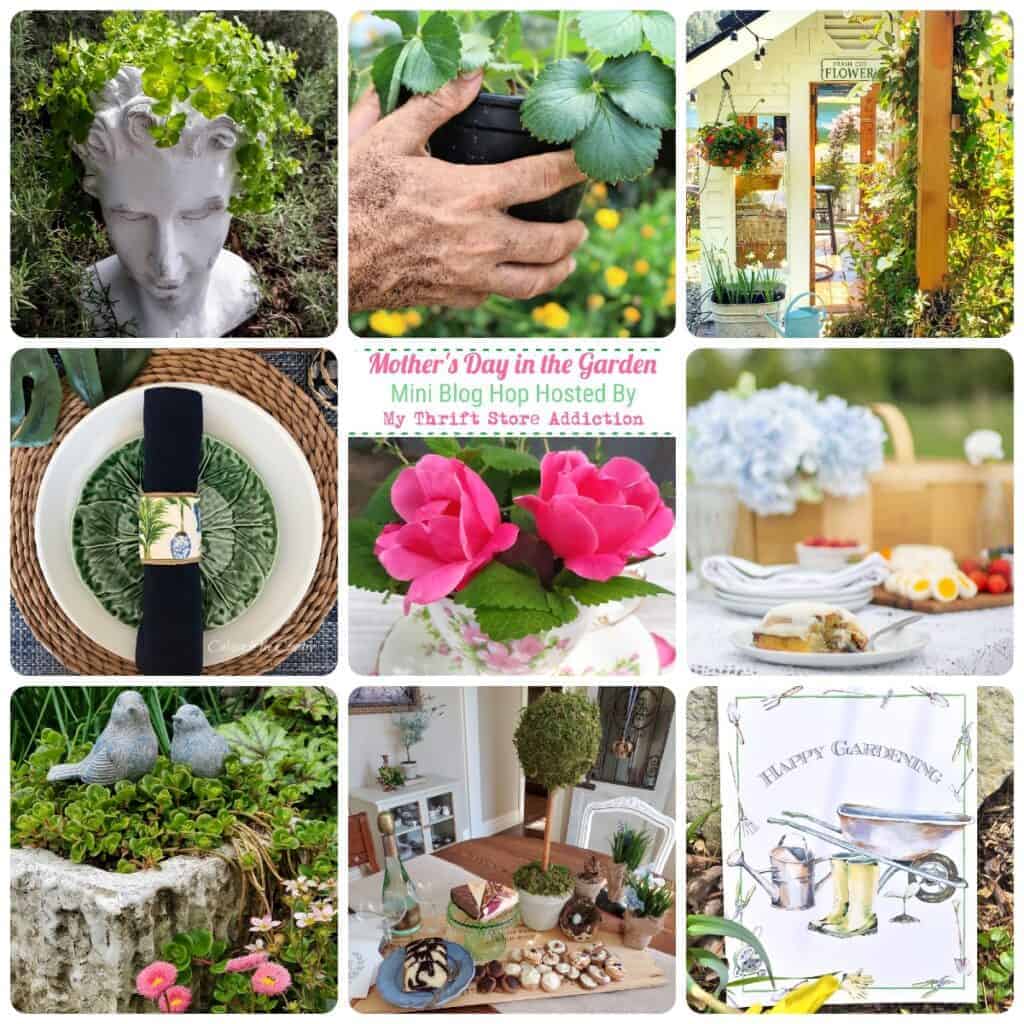 Garden-Inspired Gift Ideas for Mom + Free Printable
For your convenience, this post contains affiliate links. If you make a purchase, I may receive a commission. There is no additional cost to you. My full privacy policy is here.
Whether you actually garden, or simply love all things garden-inspired, enjoy these ideas for Mother's Day gifting…or anytime! If you're feeling more creative, I've got vintage DIY projects you can make, too.
Click on images for more info ( Amazon affilate links)
Everyone who plants anything should have a journal, where they can keep track of their garden and containers from year to year. Love the colors of this journal, and the fact that you can also color in the charming illustrations.
Beautiful watercolor images combine with heartfelt truth in all of Ruth Chou Simmons books. This book is beautiful sitting out on the coffee table, too!
And one more book, because it's my absolute favorite for garden-inspired decor. Just prop it up in a plate rack and usher in each month beautifully. I have the vintage version, but this reproduction is just as pretty.
It's so fun to greet a new season with simple pillow covers. If you know how to embroider, add a few extra embellishments to these cute covers, or any that are offered. There are so many to choose from!
Every gardener can always use another watering can. This reproduction vintage version would be just as cute holding a fresh armful of blooms.
Do you know what a trug is? It's a basket for gardeners to bring in their bounty. You can hang it right by the back door with your scissors, so you can harvest your flowers or produce anytime. Plus, it's a beautiful decor accent.
If you've got a mom with DIY skills, get her some pretty tools. Everyone always comments on my pretty flowered tools when they see them!
And who wouldn't love this beautiful set of sturdy garden tools? They could be used for decor or the real thing!

If she loves gardening and making her outside areas beautiful, a set of solar lights can always be a great addition. Love the interesting shadows these cast.
If you're feeling creative and crafty, here are some ideas you can make yourself! Wouldn't your mom love something custom made by you?
"16 Vintage Repurposed Junk Projects with Garden Style"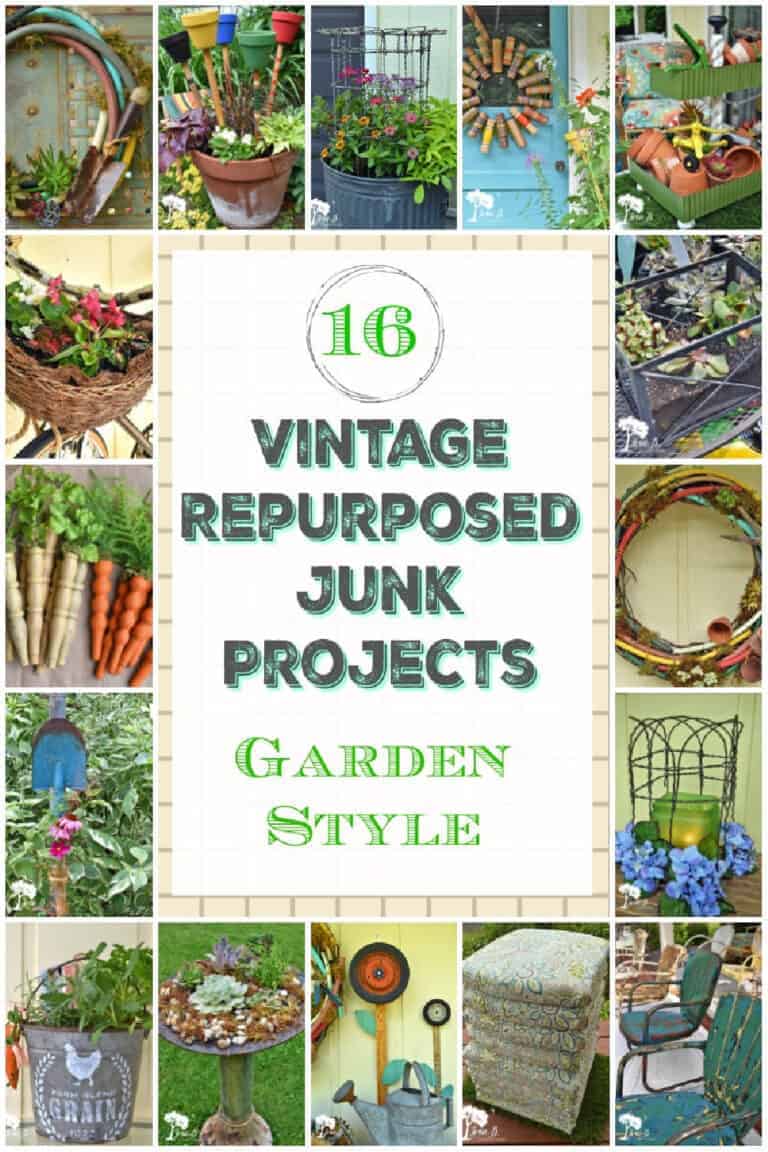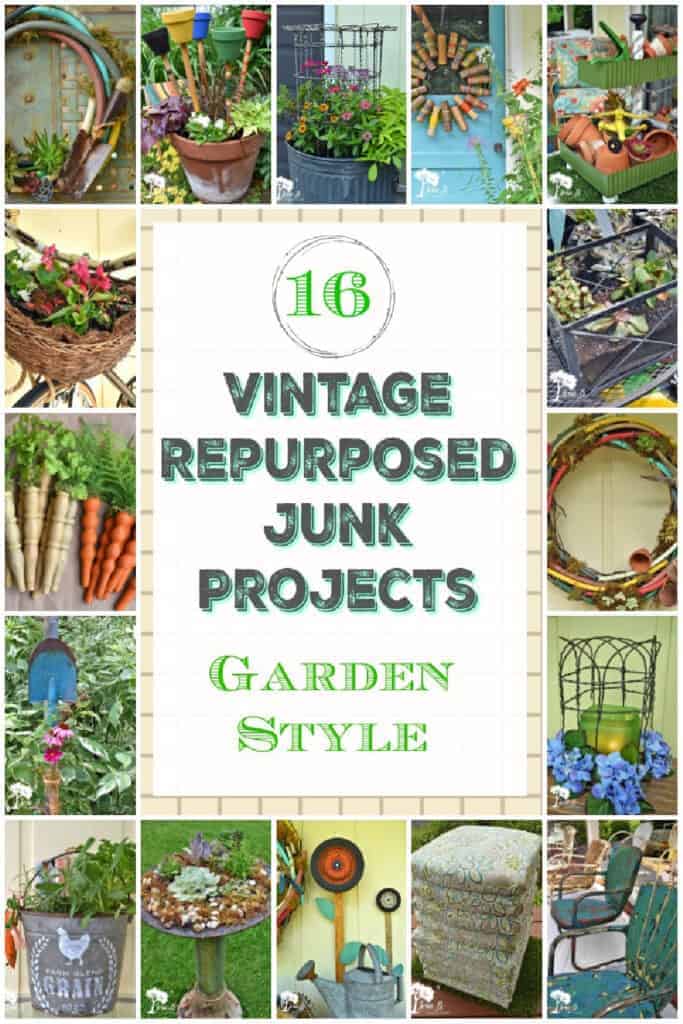 And to finish off these Garden-Inspired Mother's Day ideas, here's a fun, free printable you can add to your gift. To access it, simply become an Insider down below, or in the sidebar. You'll get access to all my free printables: seasonal home decor accents, decorating tips, and repurposing & refreshing guides.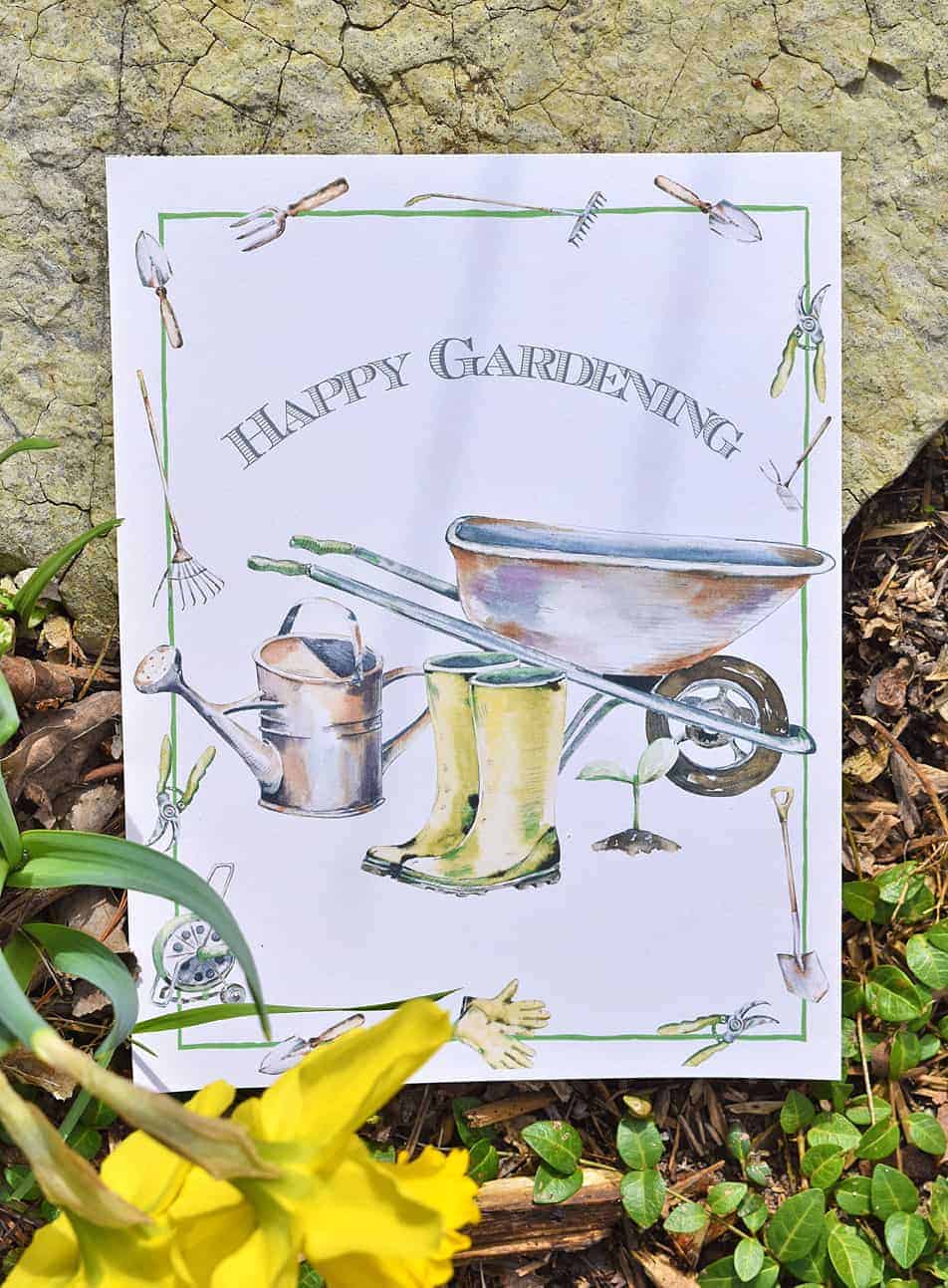 I hope you enjoyed all these garden-inspired ideas for Mother's Day! I can't wait to see the rest of the inspiration from my creative blogger friends. If you're going in order, visit our hostess with the mostest, Cecilia at My Thrift Store Addiction next. Her gardens are amazing, and I know she'll have some wonderful gift ideas, too!
Thanks for visiting, and reading Garden-Inspired Gift Ideas for Mom + Free Printable!
Please Pin, Share, and Enjoy the Rest of the Inspiration!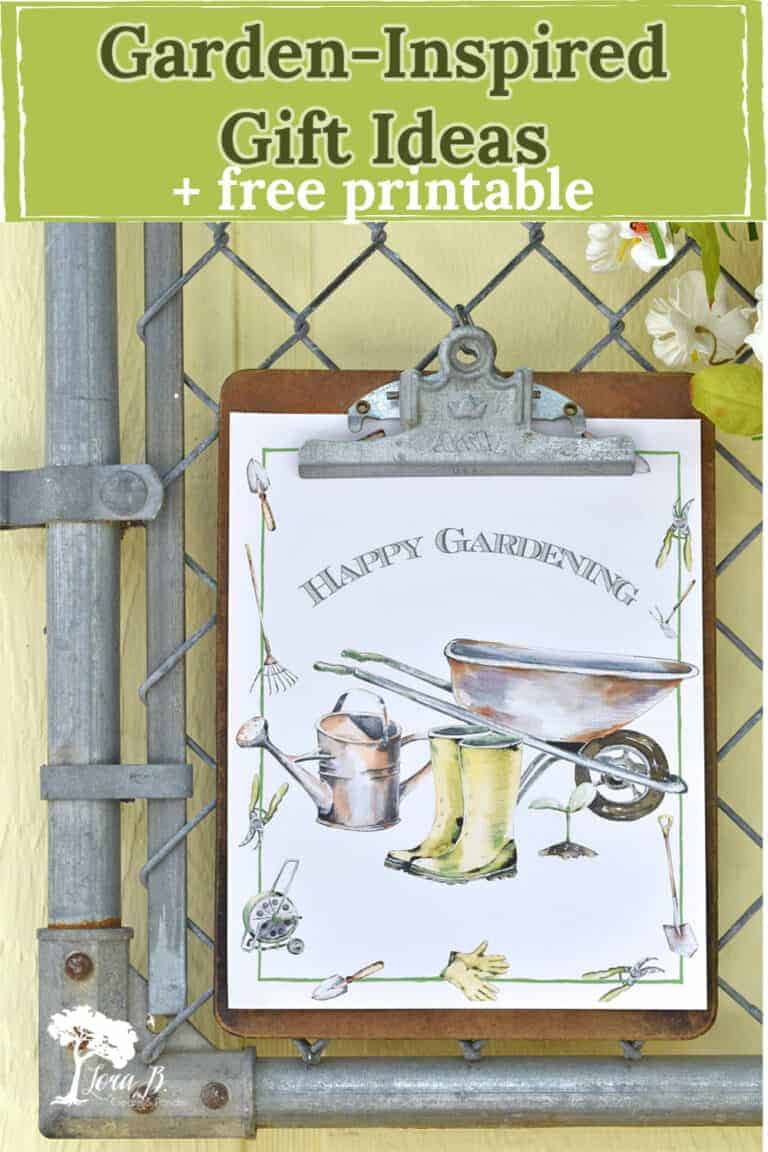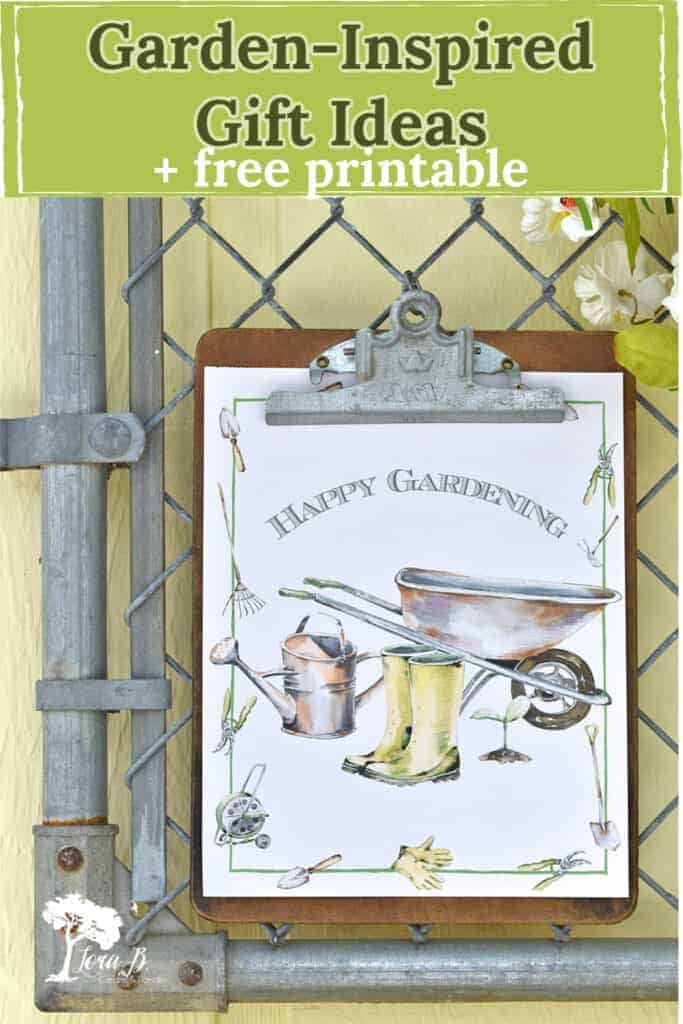 Mother's Day in the Garden Blog Hop

Sharing at these lovely parties:
Snickerdoodle Create Bake Make