9 Fall DIY Craft Ideas (to make now)
9 Fall Craft Ideas to jump start your Harvest season: DIY table setting ideas, upcycled pumpkins, Fall florals and how to repair an old quilt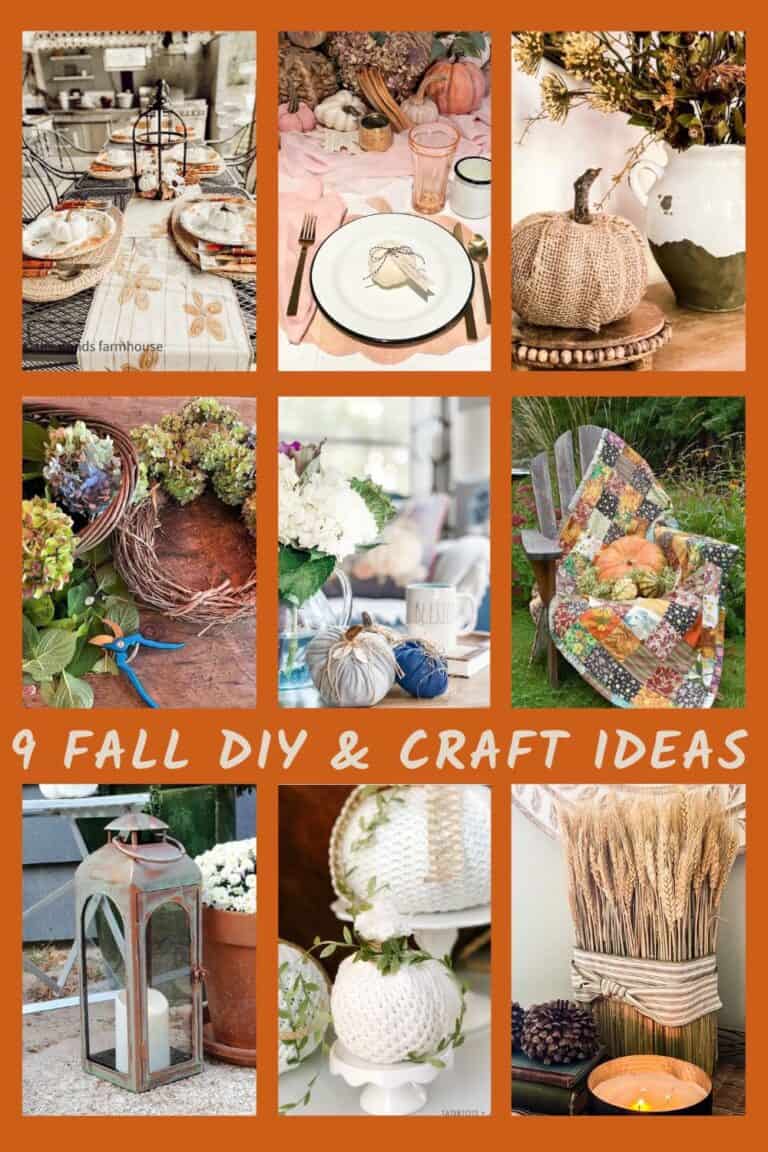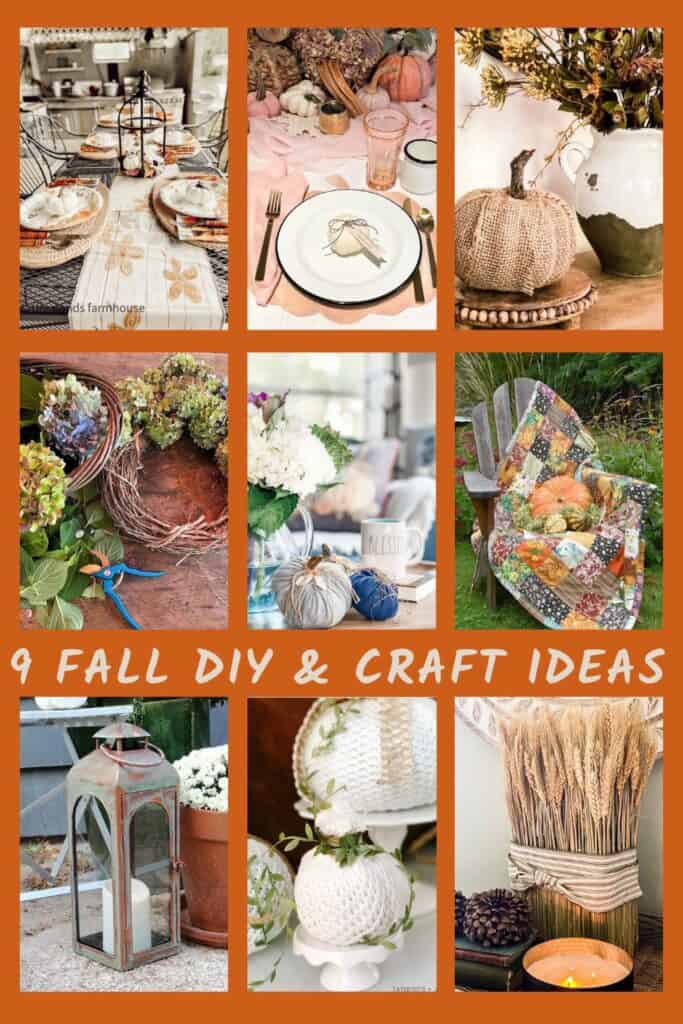 As the weather changes, the creative juices start to flow! Fall is a wonderful time to create beautiful, DIY home decor for your Harvest decorating. Today you're in for a treat, because I'm joining 8 talented blogger friends to inspire your creativity! Enjoy these 9 Fall DIY Craft Ideas (to make now).
9 Fall DIY Craft Ideas (to make now)
For your convenience, this post contains affiliate links. If you make a purchase, I may receive a commission. There is no additional cost to you. My full privacy policy is here. 
Best Fall DIY Craft Projects
This list of Fall DIY craft ideas are some of the best from these talented bloggers. We want to inspire you to start your Harvest crafting! Thanks to Rachel from The Ponds Farmhouse for hosting this fun collaboration.
To get to each blogger's post, click on the post's title. Pin their project from their blog to remember!
Get Cozy and Repair An Old Quilt
I'm kicking off this Fall celebration with my favorite way to get ready for chilly weather: repairing an old, damaged quilt! All summer long I find these charming old quilts when I'm secondhand shopping, but they all need a little help.
Here are my best tips to enjoy these nostalgic treasures, so you can enjoy them by the campfire!
"How to Easily Repair an Old Quilt"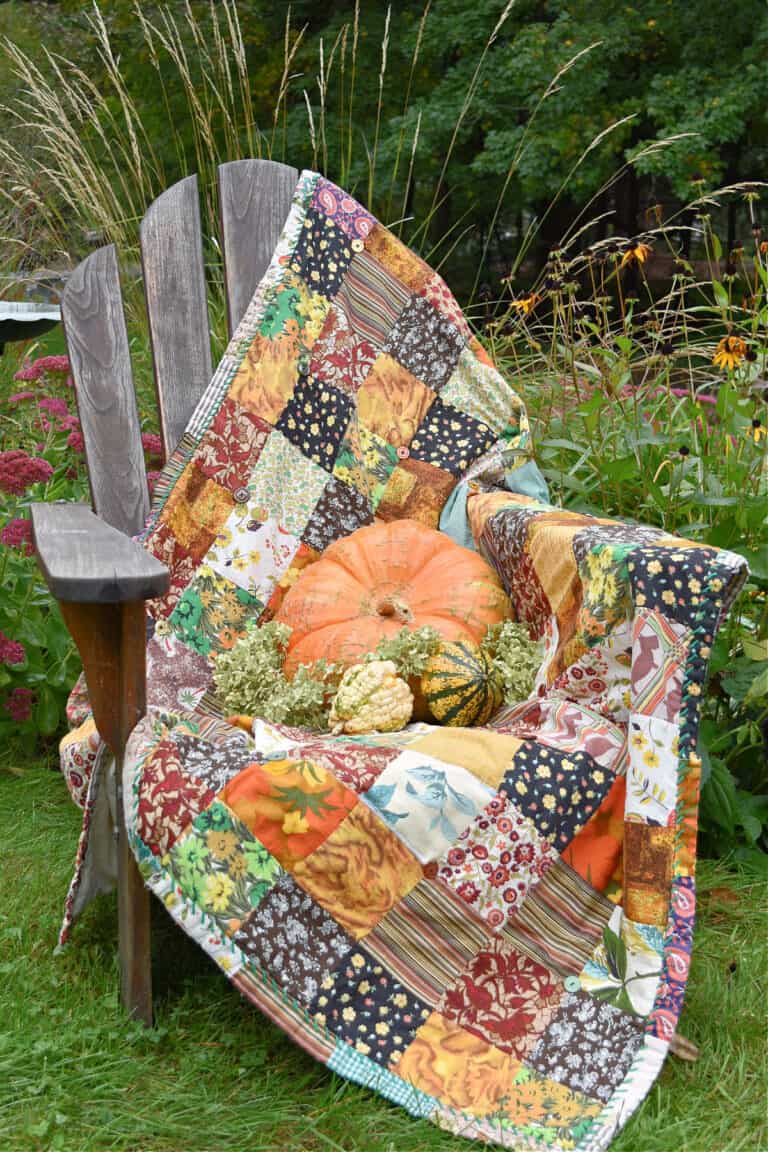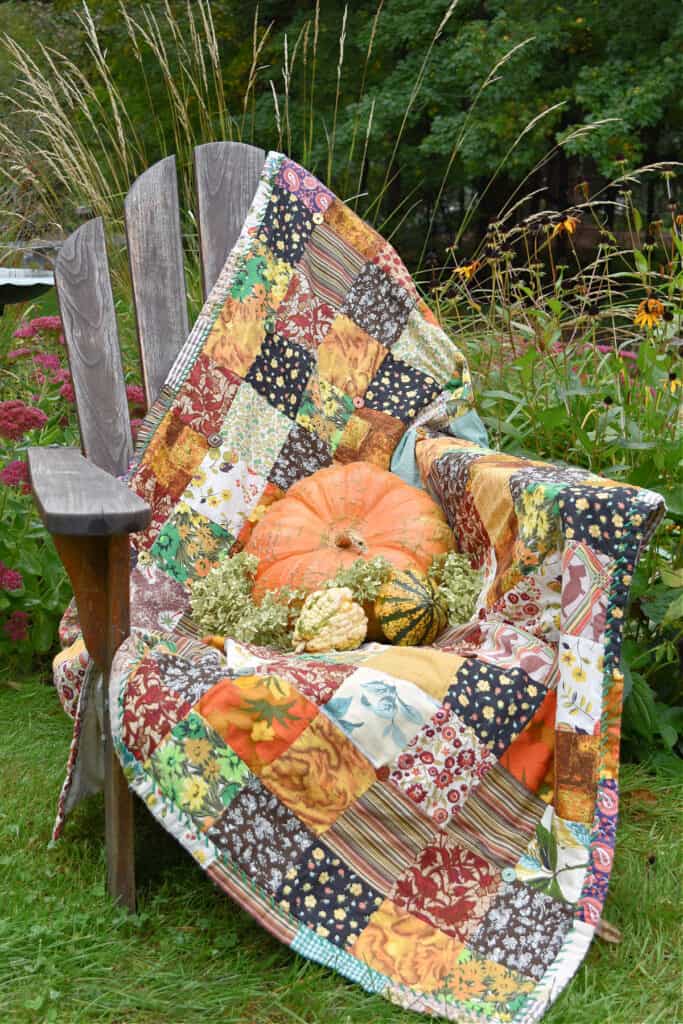 DIY Fall Table Setting Ideas
Enjoy setting a pretty Harvest table with these DIY craft ideas. Your table will be uniquely beautiful!
"DIY Hand-Painted Drop Cloth Table Runner", The Ponds Farmhouse
Rachel crafted custom table runners for a party she was having from inexpensive drop cloths. She added pretty flowers using a simple sharpie and craft paint. What a beautiful, creative idea to set a special table!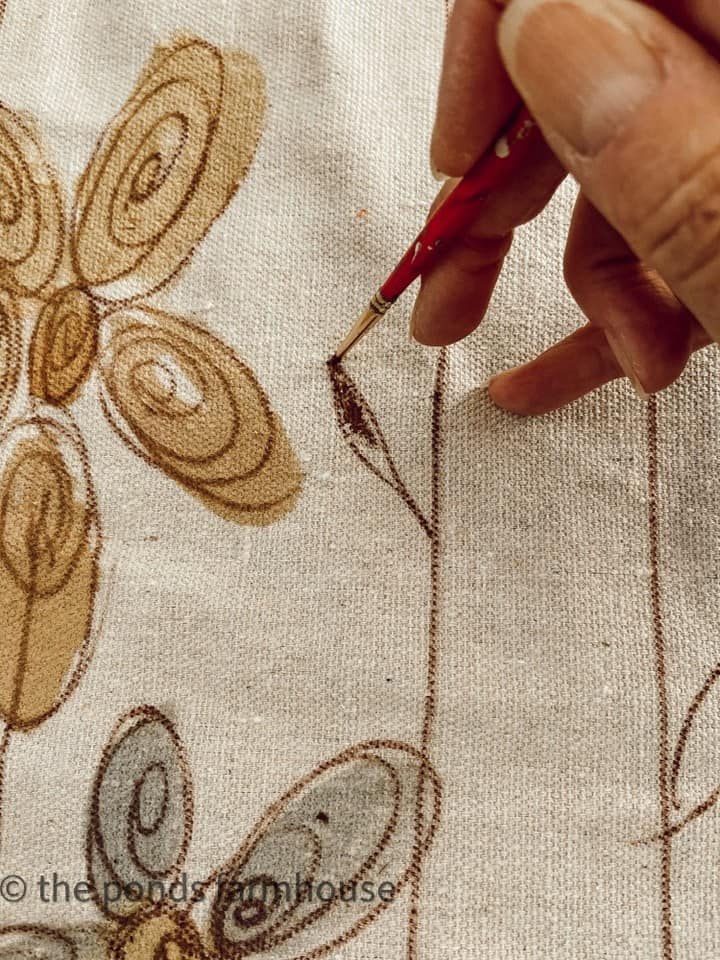 "Pumpkin DIY Placemats", WM Design House
Wendy crafted fun pumpkin placemats with stiffened burlap. They turned out so neat! Painted with a pretty blush color, they were perfect for welcoming their "Little Pumpkin" into the family. See Wendy's great DIY in her full post.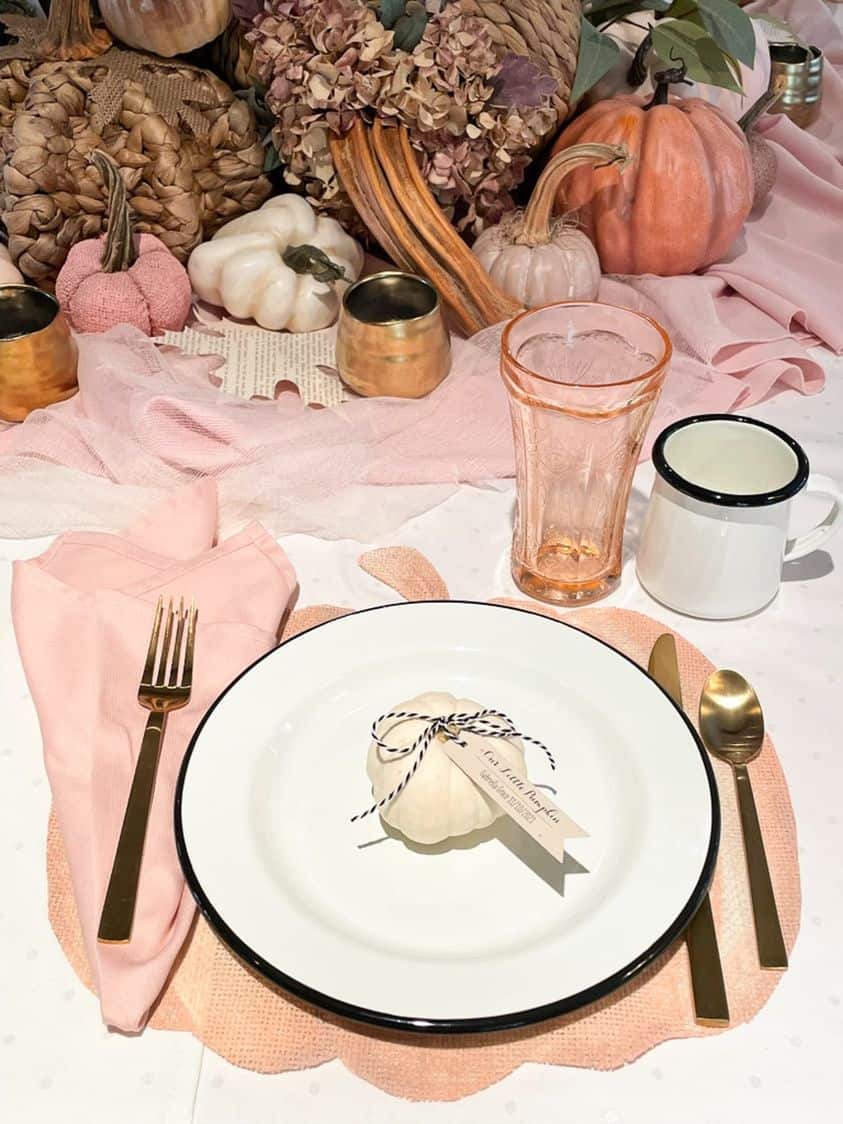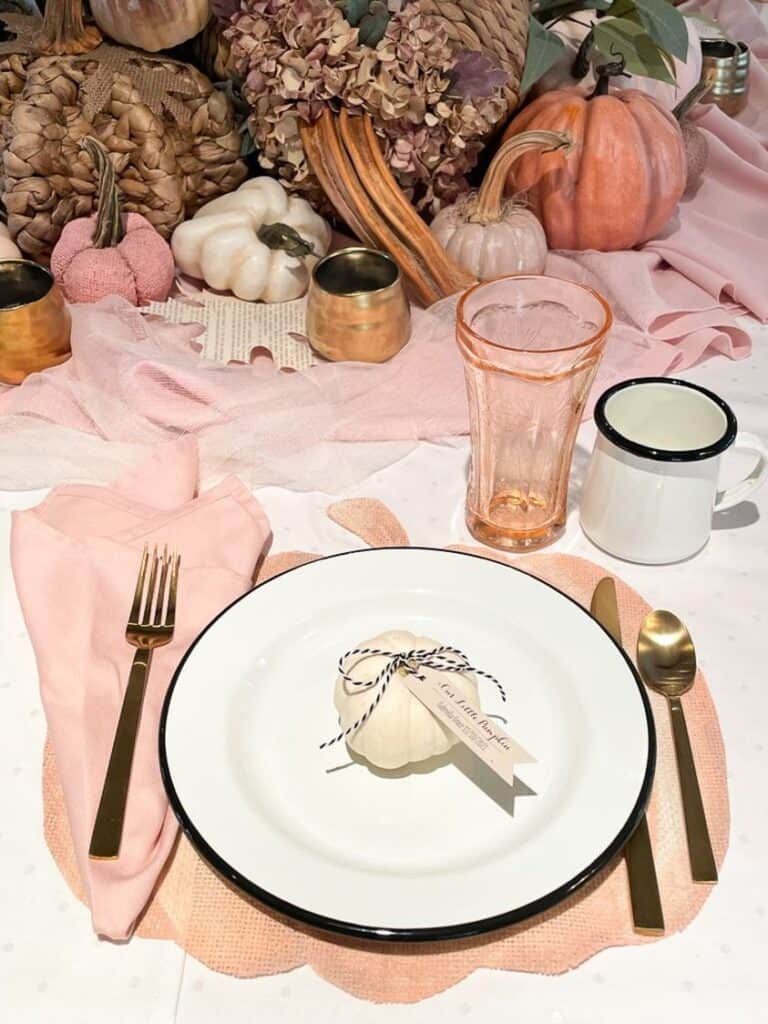 Decorate with DIY Fall Textures
Fall and Harvest is the time to pile on the textures in your decorating! These projects are a great way to bring beautiful patina and texture into your home decor.
"How to Make a Dried Wheat Centerpiece", Cottage on Bunker Hill
Jennifer shows how easy it is to make a beautiful dried wheat centerpiece. All you need is 3 things and some hot glue! Get her handy tips in her how to post. Wouldn't 2 of these be beautiful on a Harvest decorated mantel?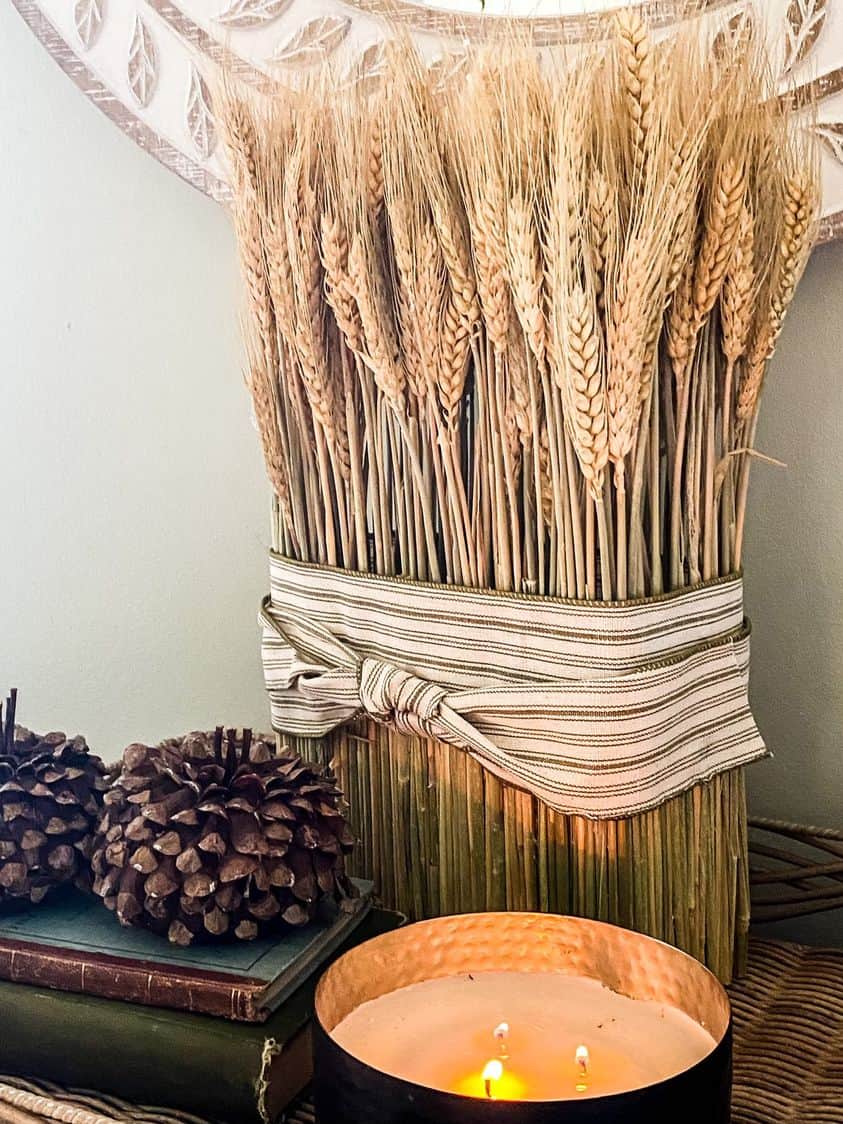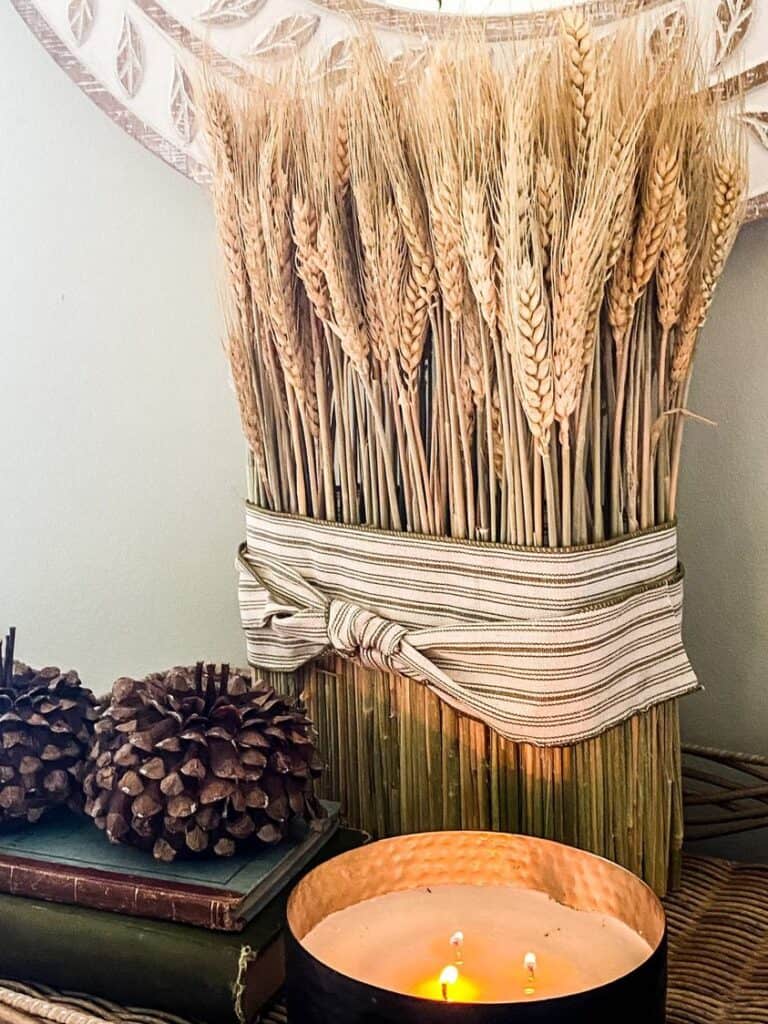 "How to Make a Simple Hydrangea Wreath for Free", Stacy Ling Bricks n Blooms
If you have hydrangeas growing in your yard (or a neighbor does;), you're going to want to make one of these beautiful, totally inexpensive wreaths! Stacy gives how to tips and her favorite wreath base to use.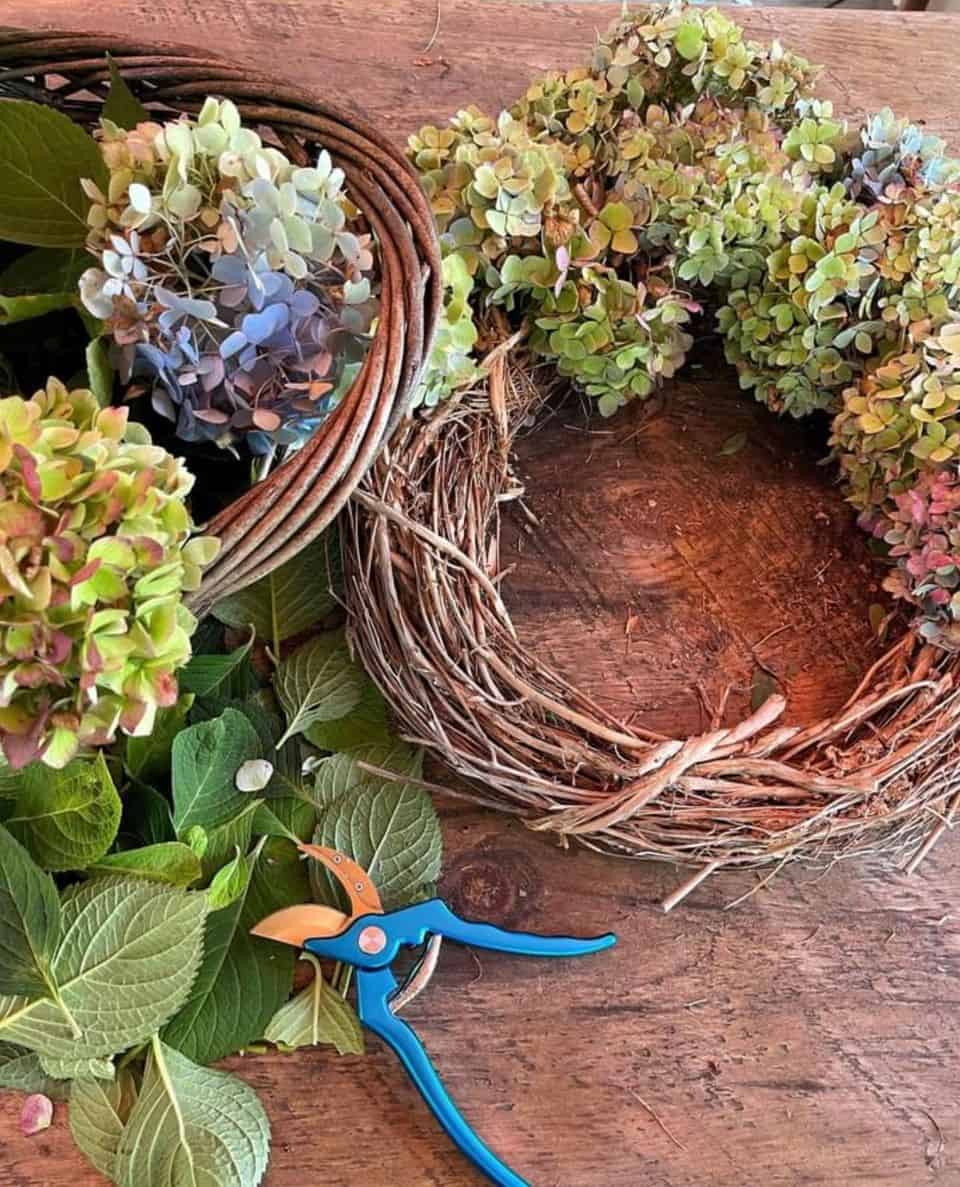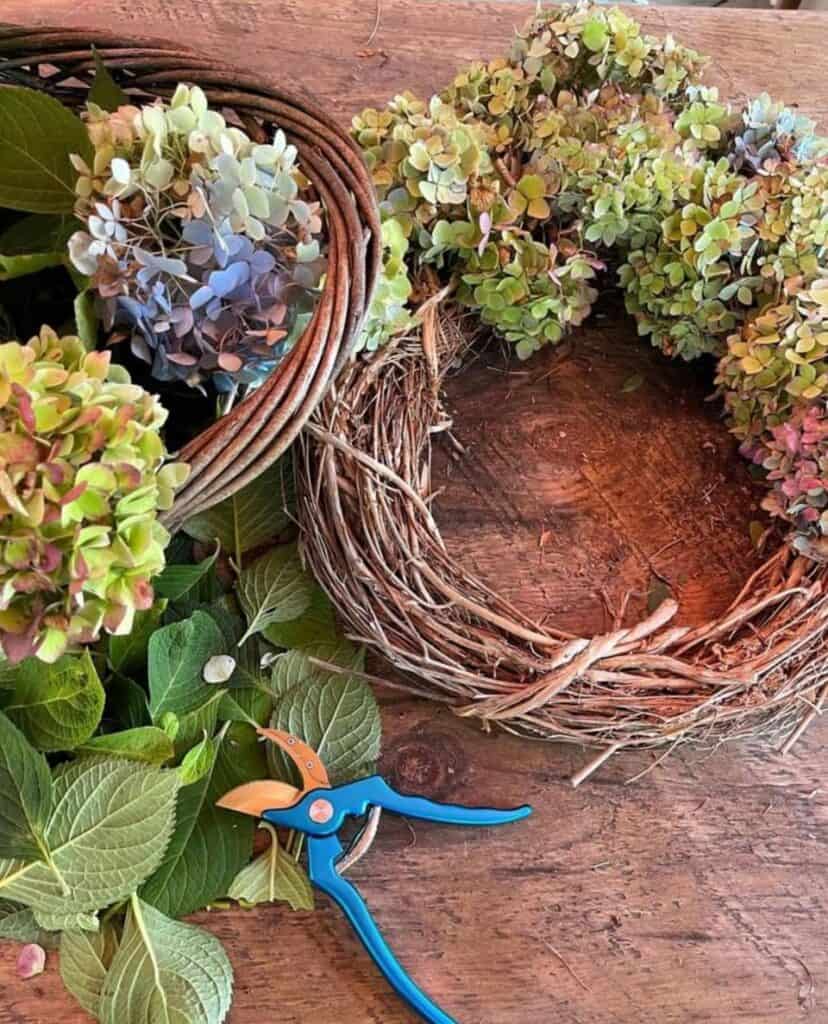 "How to Quickly Get the Look of Aged Copper", The Tattered Pew
Kelly shares how easy it is to create a beautiful aged copper patina with a simple paint treatment. If you've got a lantern, or any other copper accessory, this look could give it a fresh look for your Fall decorating!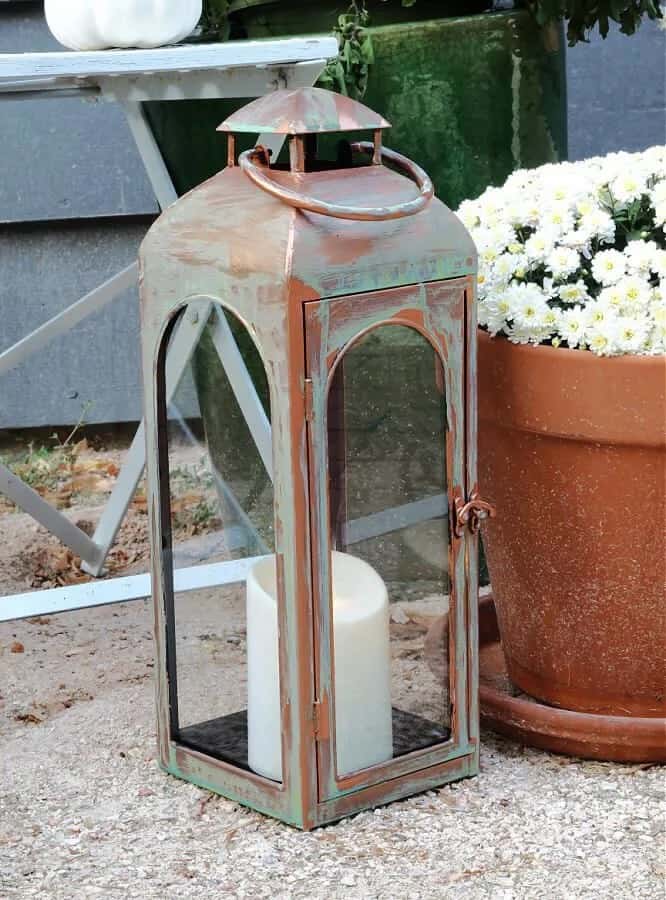 DIY Pumpkins, a Fall Decorating Essential
Pumpkins are the backbone of Fall and Harvest decorating and there are so many ways to craft and upcycle them yourself. Here are 3 different ways to DIY pumpkins for your Fall and Harvest decor.
"How to Transform a Dollarstore Pumpkin in 5 Simple Steps", Simply 2 Moms
Anne Marie and Ann show how easy it is to transform those blah Dollarstore pumpkins into a more stylish version using burlap. Great, inexpensive idea for Fall, because we love all. the. pumpkins!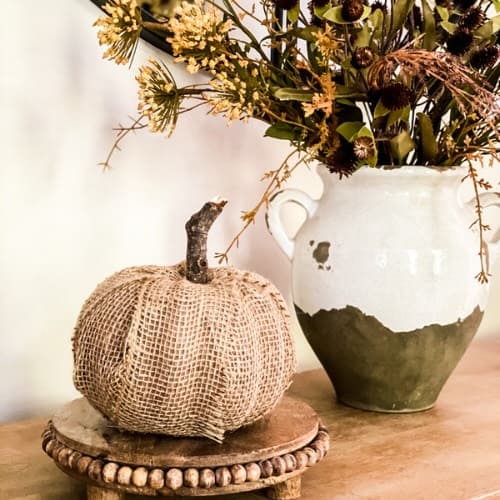 "How to Make Easy Fall Sweater Pumpkins", Tatertots and Jello
Jen turns simple foam pumpkins into a much prettier version using thrifted sweaters in this visual how to. I love how she topped them off with even more pretty texture!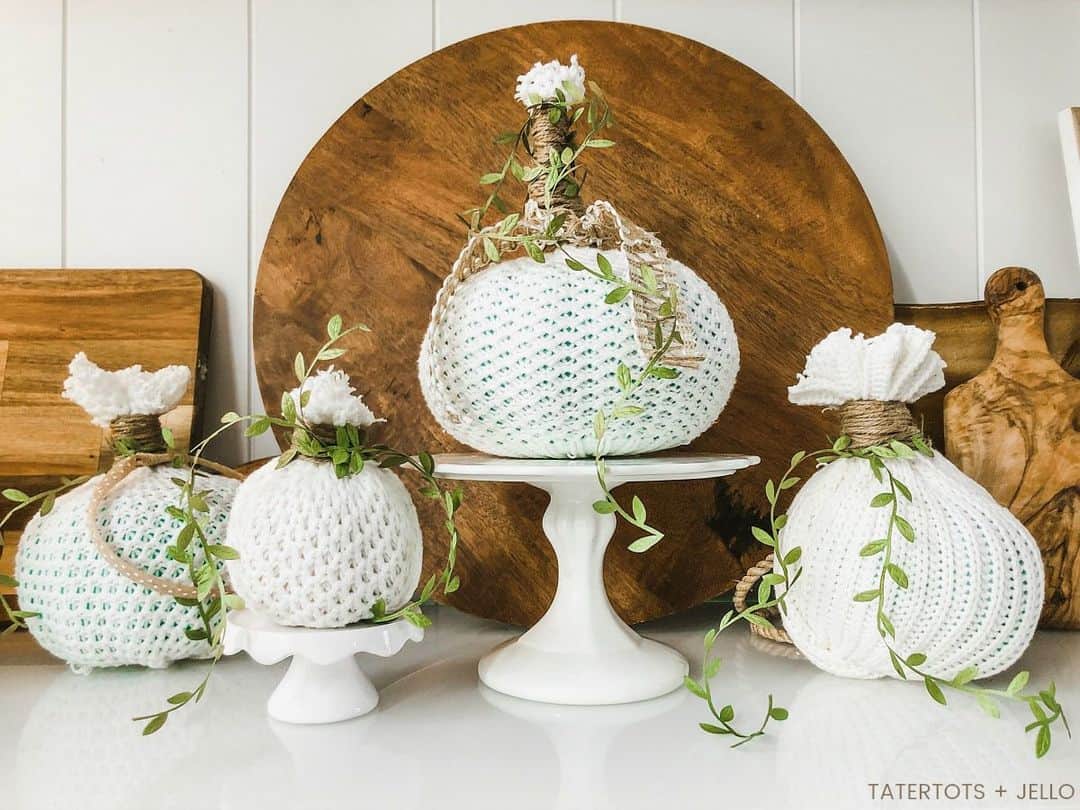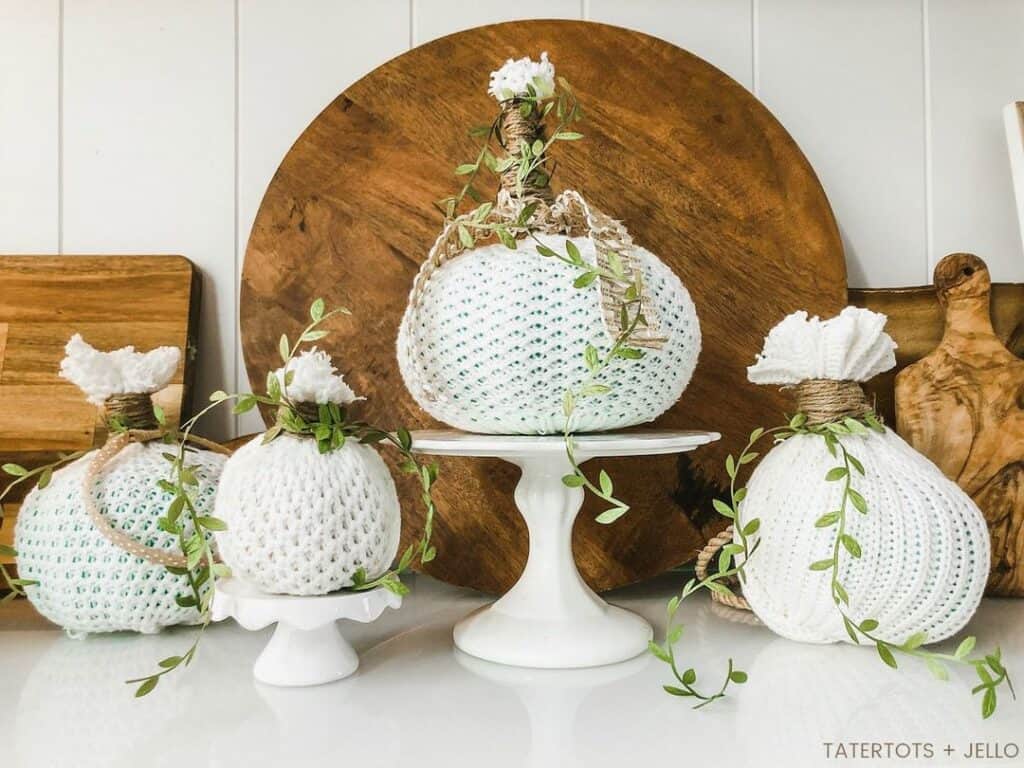 "How to Make Fabric Pumpkins", Saved From Salvage
Regina makes her fabric pumpkins similarly to how I make mine. I love the fabrics she chose for hers and how she topped them off. See her version, so you can learn lots of different ways to make pumpkins and then decide which you'll try!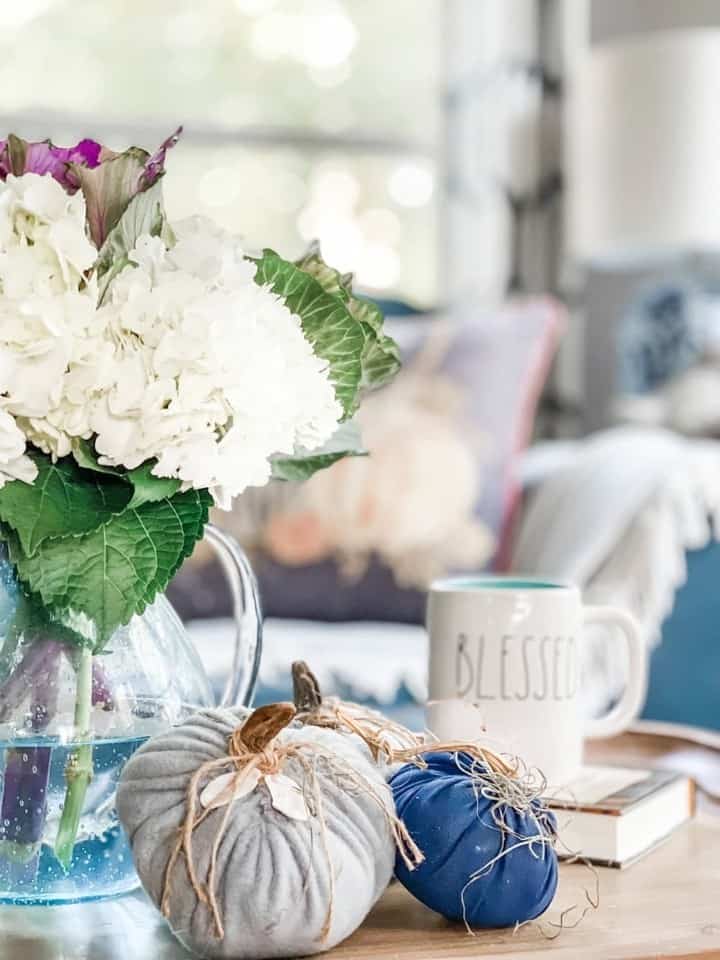 Are you inspired to start crafting for Fall? Just seeing all these ideas has me excited to jump into a new season! Which project are you going to try first?
If you enjoyed 9 Fall Craft Ideas (to make now), become an Insider to keep the ideas coming!
Pin and share!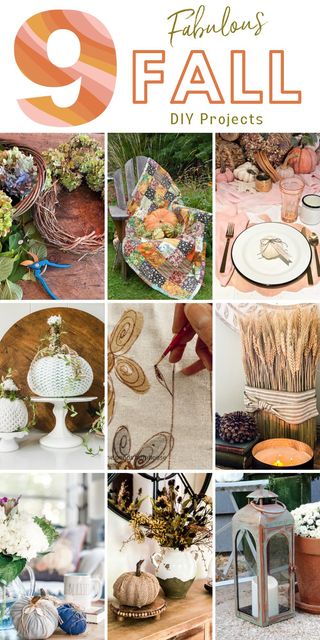 Sharing at these lovely parties: