Entrepreneurial Encouragement and My Journey

It's a new year, and I've been wondering if there's some of you out there that may be toying with trying something entrepreneurial this year. Thought I'd share my journey and give you a little encouragement to follow your dreams today.
After I had my first two kiddos and was extremely satisfied being a mom and creating a home for my family, I realized that although decorating my own house was gratifying, I missed helping others with theirs. Before having kids, I'd spent a couple years as a design consultant for a high end custom furniture store and loved being immersed in fabric, floorplans, and custom upholstery and case goods. But I wasn't at the point in my life where I wanted to go clock hours and be away from my kiddos.
Listen to that little voice in your head.
I longed to be creative and knew some extra finances could be helpful too, but I really didn't like the idea of marketing myself in a newspaper ad, etc. Praying for guidance, I mulled over how I could help others with my skills, while still being a full-time mom.
Evaluate your priorities and values.
I don't really remember how it all fell into place, but family friends started asking me to do some decorative painting in their homes. I'd already done quite a bit of stenciling, but had began using a technique called blocking, where a mousepad-type, spongy, shape is painted on and then pressed to the wall.I could be totally creative with the placement and create beautiful effects. I branched out and began doing some freestyle painting also. I painted kids' rooms, bathrooms, bedrooms and dining rooms. And all the while my kids were having fun with the sweet home-schooler that babysat them!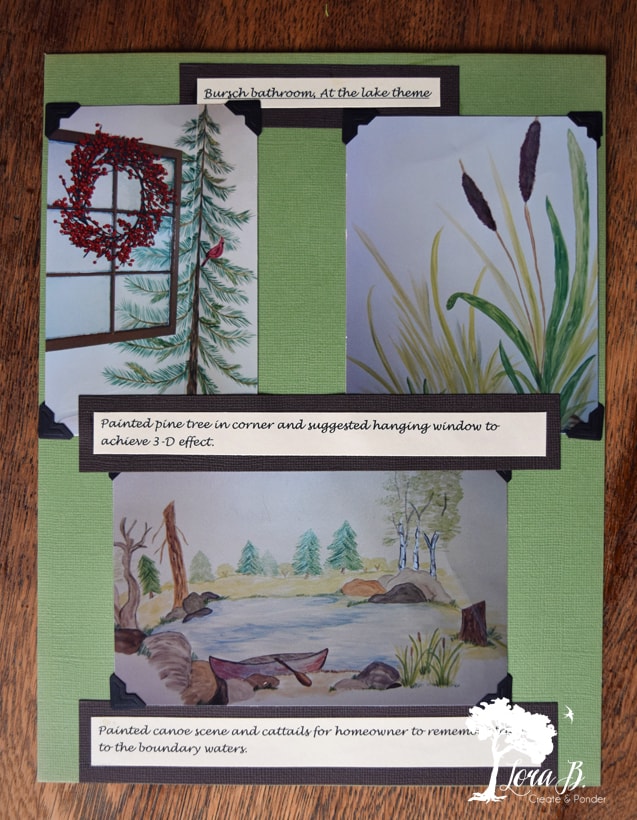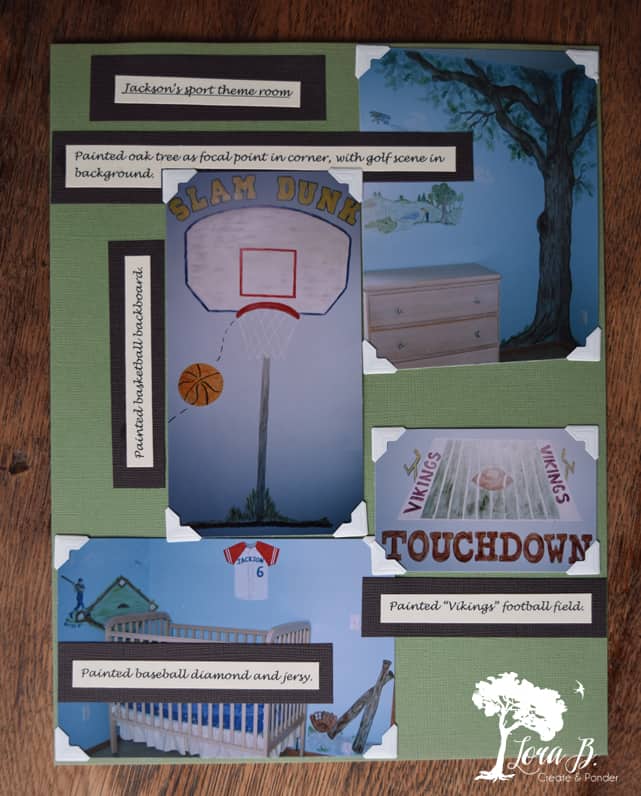 Start Small
There wasn't a big investment, just some paints and craft supplies. And I was able to charge hourly to cover the babysitter, and have a little extra for diapers.
The satisfaction I felt being creative helped me be a happier mom when I was with my kids and helped me not spend so much money fixating on my own house's shortcomings. It challenged my artistic abilities, and helped me learn how to work with clients.
Pretty soon, I was creating custom floral arrangements, decorating client's homes for Christmas, and working with a realtor friend to stage homes. I loved working with all the different mediums, and pulling it all together.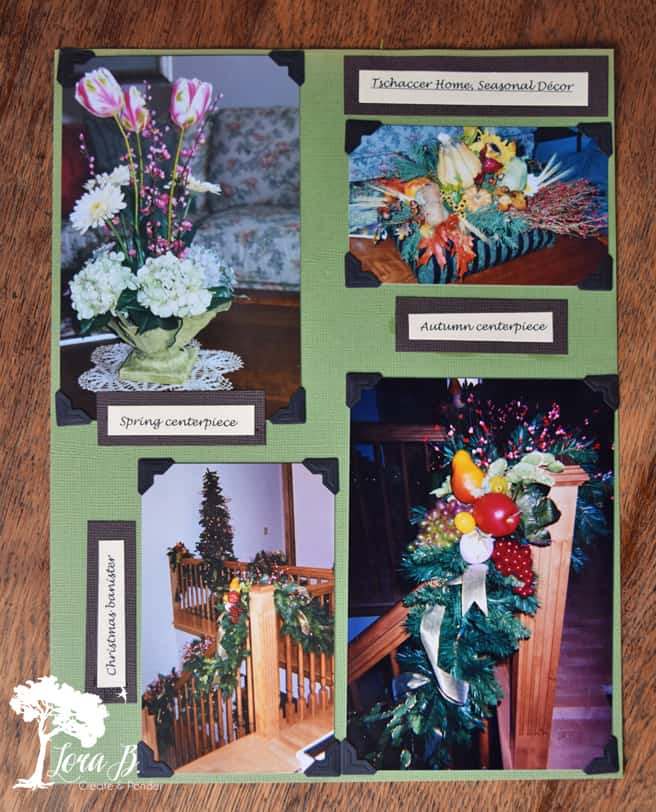 Ride the Wave Where it Leads
None of this was a business plan written out on paper. And I never had to market myself! One person would tell someone, and so on, and so on. I had to be adventurous and confident that even though I hadn't done this exact project, I could figure it out.
Practice for Free
During this time I spearheaded many creative projects at my church. Hard to not have good reviews for your work when it's volunteer, right? But, honestly, church or community or school venues are a great way to start small and get some experience and confidence. And also find some future clients and customers! I sewed banners, arranged centerpieces for ladies events, painted nurseries, you-name-it. I also decorated my mom and dads home for a house tour and designed and coordinated my sisters whole wedding.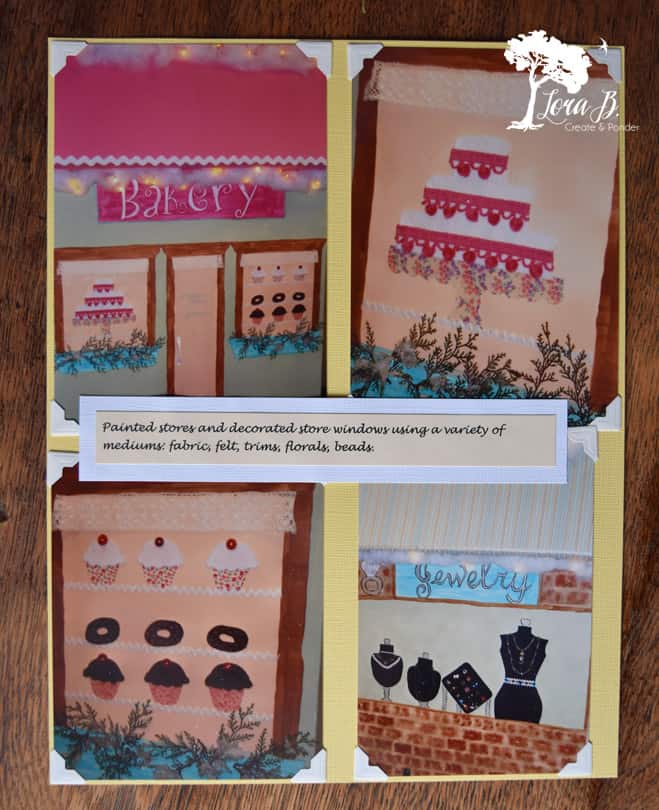 ("stores" I created for a church preschool event)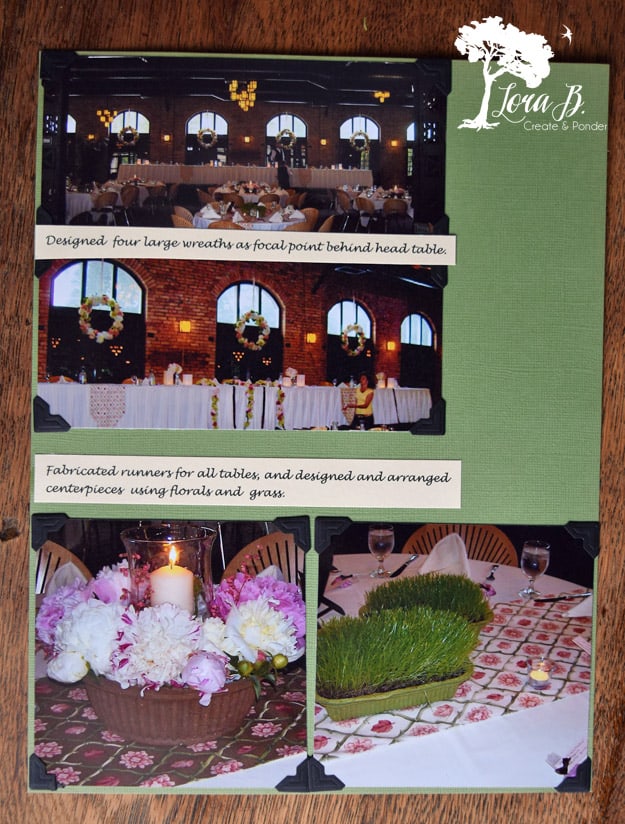 (little sis's wedding was over-the-top; we don't do anything half-way in my family)
Once #3 child arrived, my friend and I started escaping Saturday mornings for a bagel and some estate sales. Which filled up my home with awesome, vintage finds and challenged my fixxer-upper skills. I was able to add all the skills I'd developed and put them together to create a mini store in our garage for a weekend. "Bloom Cottage" was born, and the seeds of owning a store were growing in my heart.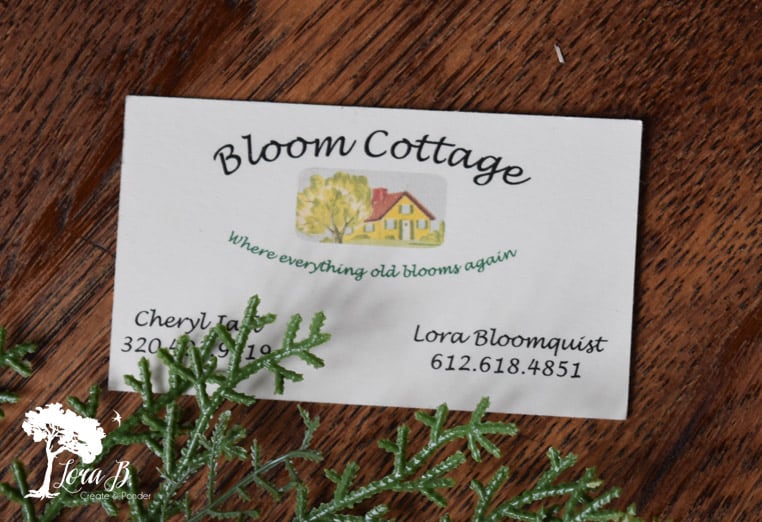 Cheryl and I held 6 sales over quite a few years, each one getting progressively larger. Each time customers would ask, "Do you have a store somewhere?" We battled snowflakes in the spring, bees in the fall, wind and rain blowing down tents, and construction dust covering all our wares. It was a blast, but a lot of work for a weekend.
Know all your experiences are teaching you invaluable skills
We began renting booths in several antique shops for more regular income and enjoyed the camaraderie with other dealers and store owners. But after several years of hauling vanloads of stuff back and forth from home to stores and back again, we were worn out. And we really wanted to do it "our" way, in our own place, with our own style.
The kids had gotten bigger (gradeschool) and we were each thinking we needed to get a "regular job". Horrors, right? I put together a portfolio of all the creative projects I'd done and started making some networking phone calls.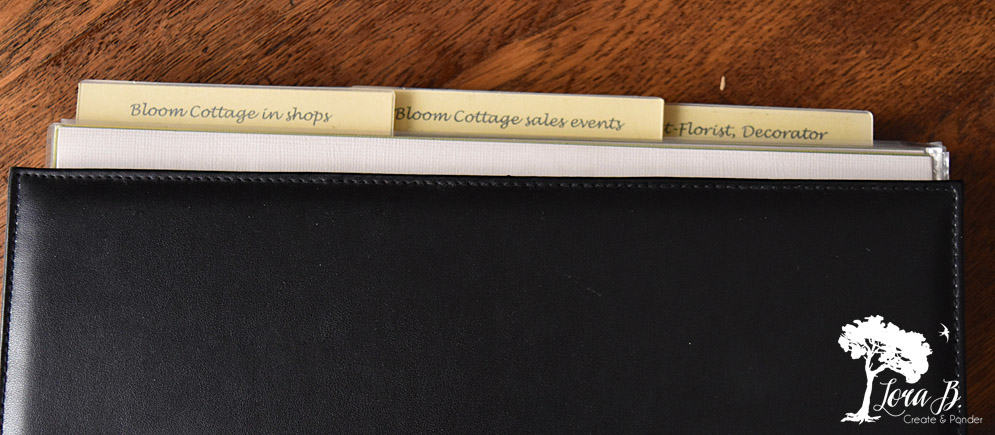 We had looked at several buildings as options. We were now living quite far apart and knew a potential store would need to be somewhere in the middle. Mother's Day, 2010 we visited an old bank building with our husbands, and the lightbulbs started in our brains. Patina General was born.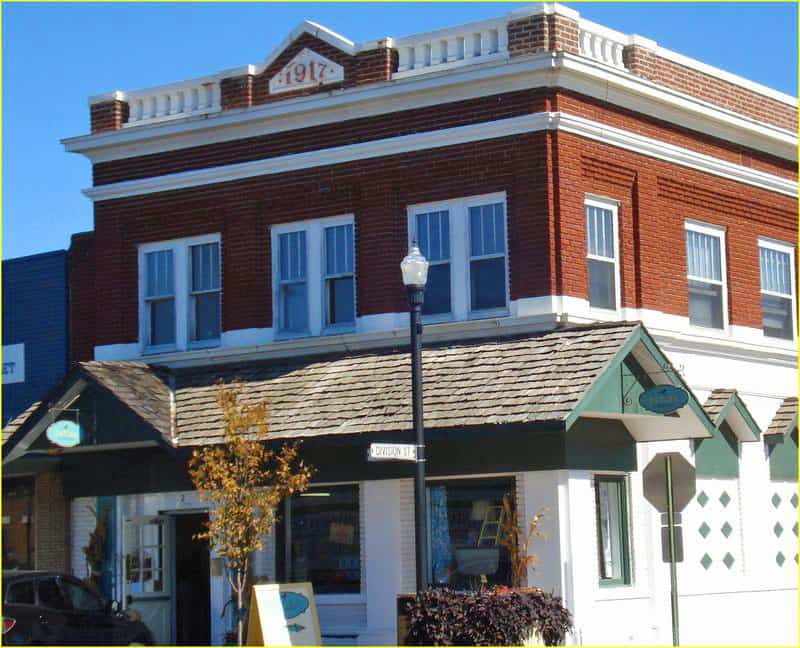 For 5 1/2 years I worked harder than I ever have in my life, creating something that I couldn't be prouder of. All my skills and all my entreprenurial drive were poured into this venture and it was a blast. Our customers loved what we'd created, and gave us so much positive affirmation.
Being an entrepreneur is about having fun, doing what you love.
But timing is everything for an entrepreneur and for a successful business. We were tired, our families were tired and needing our attention, and we knew in order to get more income out of the business, we would need to expand. Which is hard when you're tired. The vintage and re-purposing business is fun, but our fun days had been waning at the capacity we were running.
Last January at this time, I was struggling, defeated in a way. I looked at my Instagram profile pic and thought, "My whole identity is wound up in this store; how can I not have this?" But, just as I said at the beginning, that little voice inside my head said, "It's time." "You need to invest your talents somewhere else." I had to remind myself that I had been creative before the store, and there was still many adventures out there I could experience.(Read more, here)
After watching all 5 seasons of Gilmore Girls in a couple months, reading Lysa TerKeurst's book, "Uninvited", and starting to enjoy some of my own home projects, I started coming back. The "regular job" inklings began again…
What are your Family and Friends encouraging you to do?
I'm a visionary. I need a vision to move me forward. Owning a store was always my vision, and I accomplished that, so what was next? I'm not even 50 yet! I didn't want to go backwards and do something I'd already done; I need a challenge. I had to dig deep and remember that a couple years ago I felt the call to write. I'd been blogging for the store, but was so busy keeping the store full and running, I didn't have the time to invest in true, creative, deep writing like I craved.
My sister encouraged me to start my own blog, (more Here) and just go from there. Because I always love decorating, being creative and creating blog posts. She also encouraged me to send in a submission to a women's devotional website. My mom has always encouraged me to write also. I think I'm getting a new vision, finally.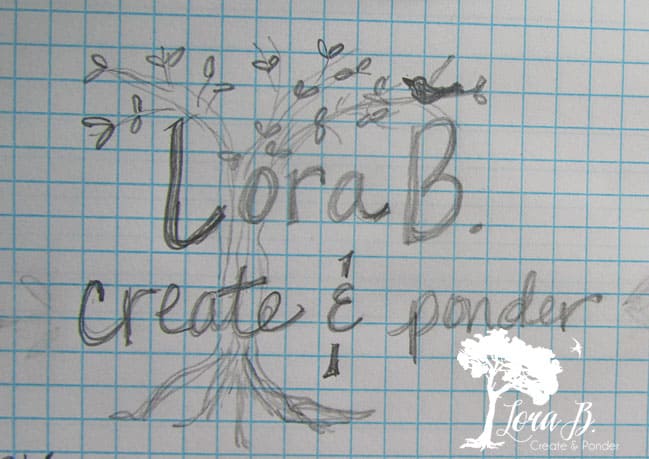 Last week, I got an email that my devotional had been accepted, and my Bedspring Shiny Brite tree (Here) was featured on FunkyJunk's website, one of the blogs I've read for years!
Guess that "regular job" thing is on the back burner again for this free-lance loving, creative, entrepreneur! (And this post is so long it can be my book's first chapter!)
There's so much satisfaction following your dream, wherever it may lead…
What's that little voice whispering inside your head challenging you to try in 2017? I'd love to hear about it!
Linking up with these great parties (click on button for link):