DIY Chocolate Bunny Centerpiece
upcycle an old plastic bunny into a charming chocolate easter bunny centerpiece with this easy dIY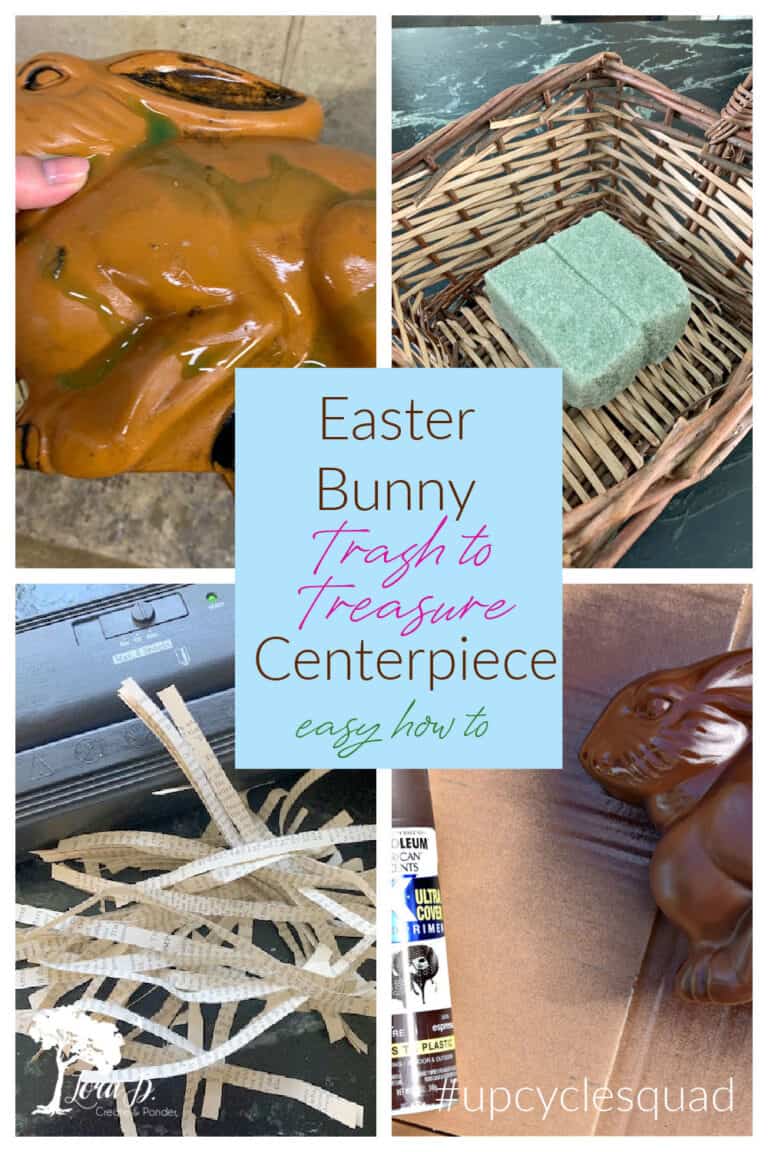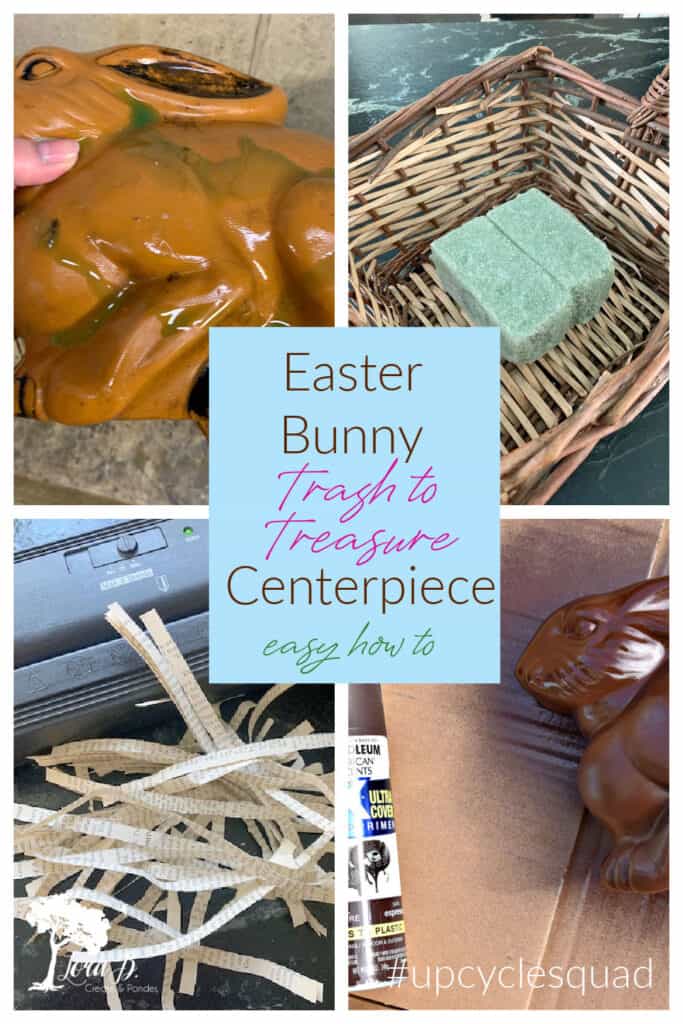 Who loves a good trash to treasure makeover? Whenever I can turn a curbside find into something beautiful, I'm a happy lady;) Just in time for Easter, this DIY Chocolate Bunny Centerpiece will have you searching for an old bunny you can upcycle!
DIY Chocolate Bunny Centerpiece
For your convenience, this post contains affiliate links. If you make a purchase, I may receive a commission. There is no additional cost to you. My full privacy policy is here. 
Find an Old Bunny
The biggest challenge of this upcycle is to find an old bunny. I picked up this kind-of-ugly plastic bunny in a curbside trash pile. He stunk. He must have been from some prior floral arrangement because he has a poker on the bottom to stick into styrofoam. You can use whatever old bunny you can find-check your cupboards or the thrift store.
First, I gave my bunny a good scrub to wash off his dirt…and his odor.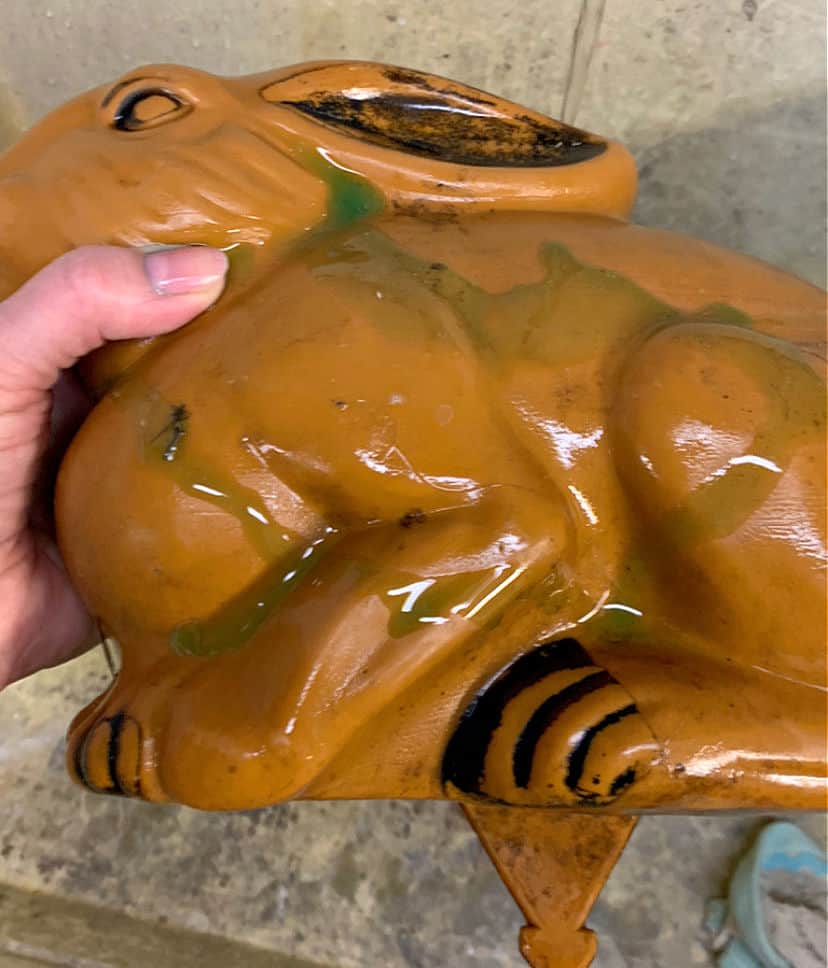 Spray Paint Bunny to Turn Chocolate
Turn your bunny into Chocolate easily with brown spray paint (I used THIS). Luckily I got a warm enough day to do it outside. This kind of spray paint adheres to wood, metal, plastic and more, so whatever bunny you find, it should work on.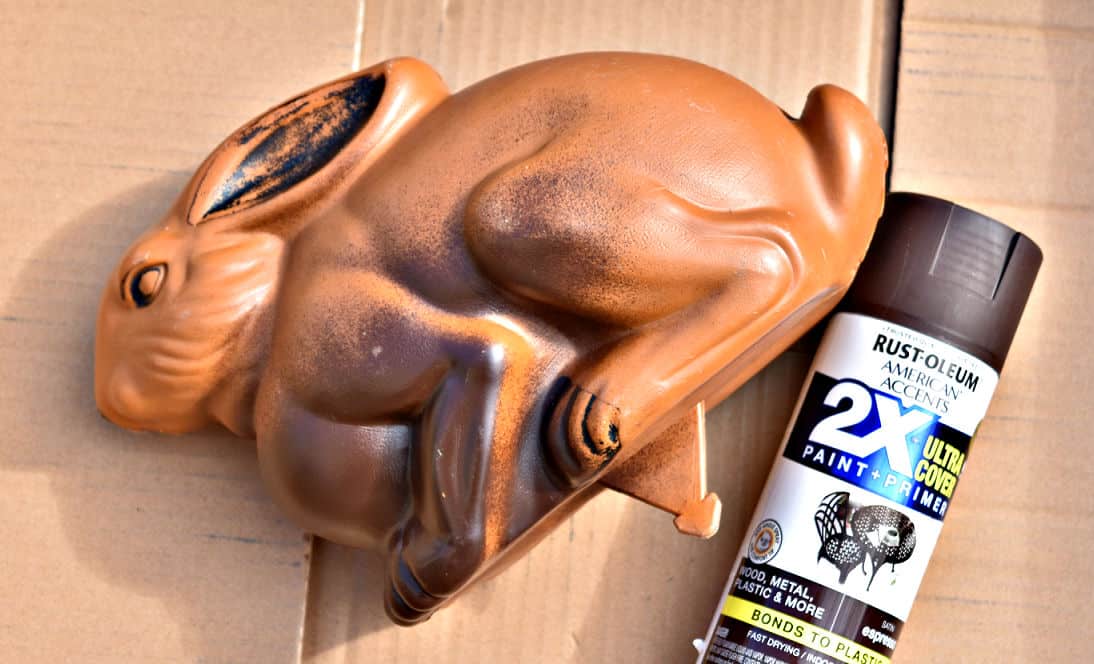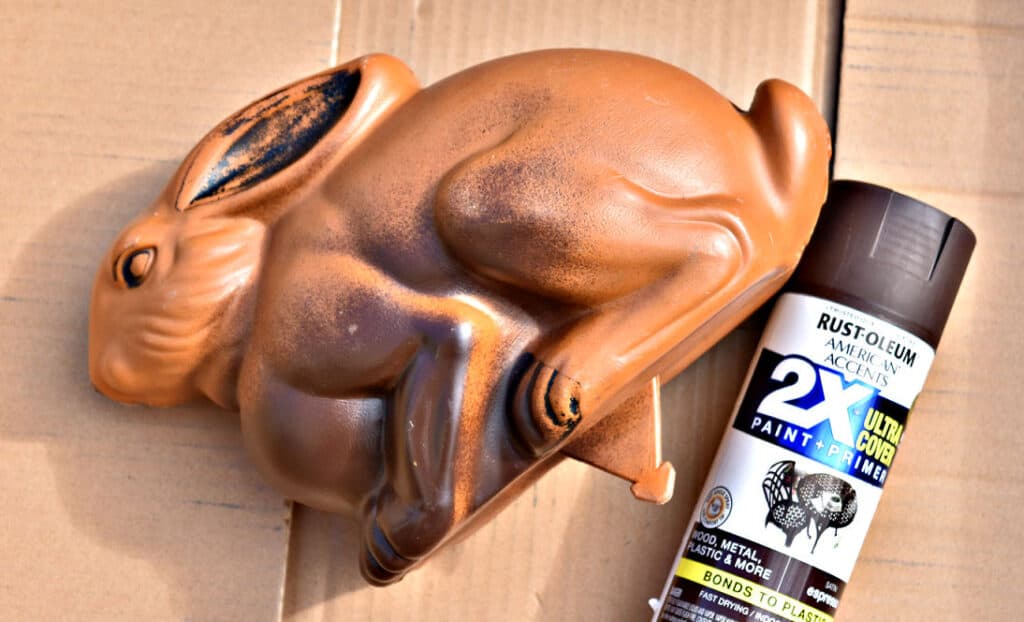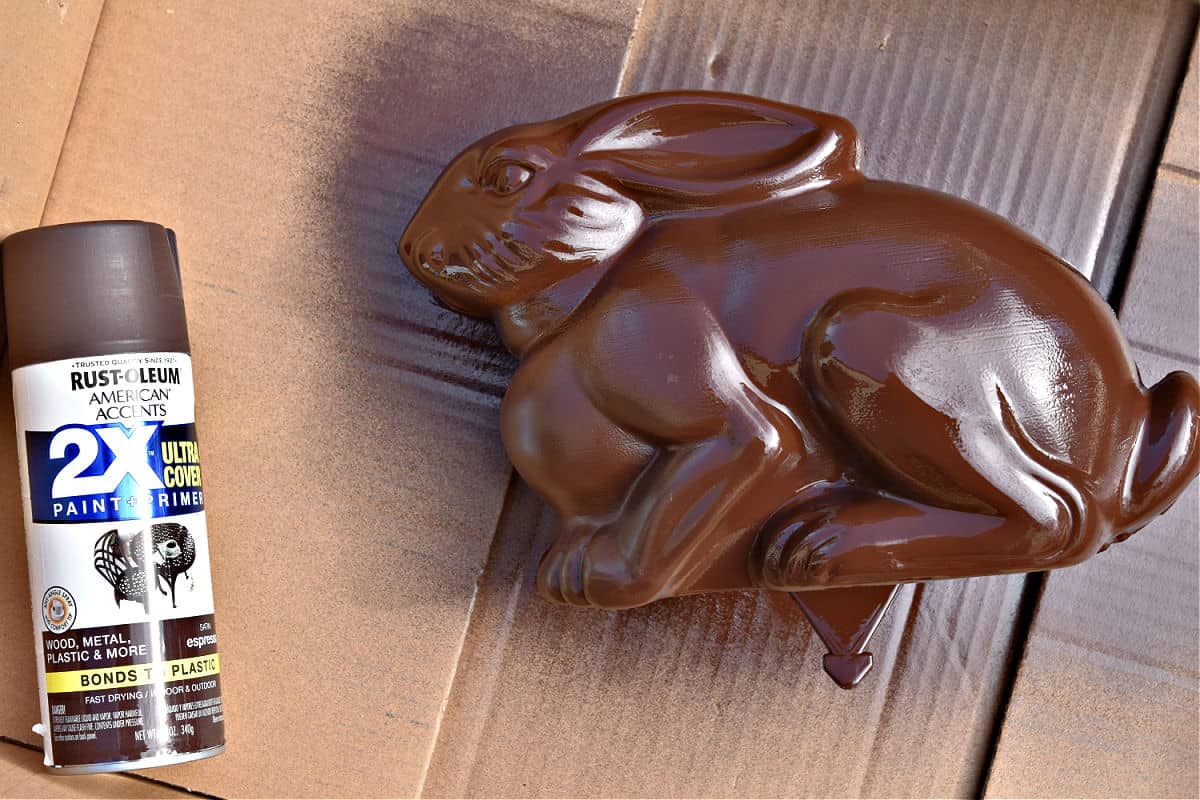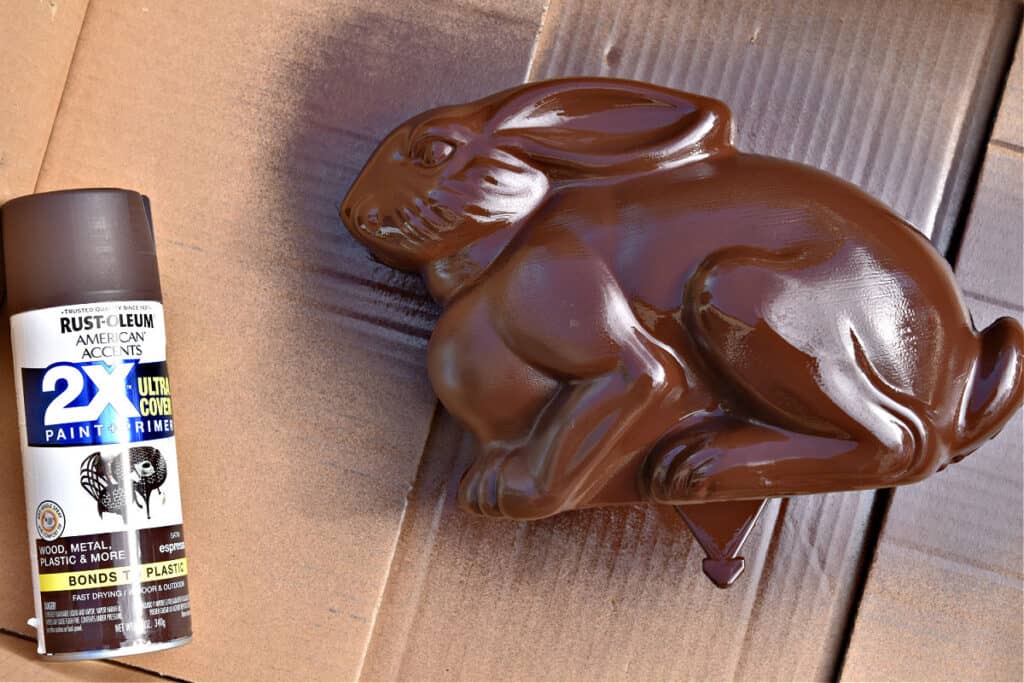 Shred Paper
For a unique take on Easter grass, place old book pages into a paper shredder (I've got THIS ONE). Once shredded, crunch them with your hand a bit to un-straighten them. Once you see how fun this is as a decorative filler, you'll find other uses for it!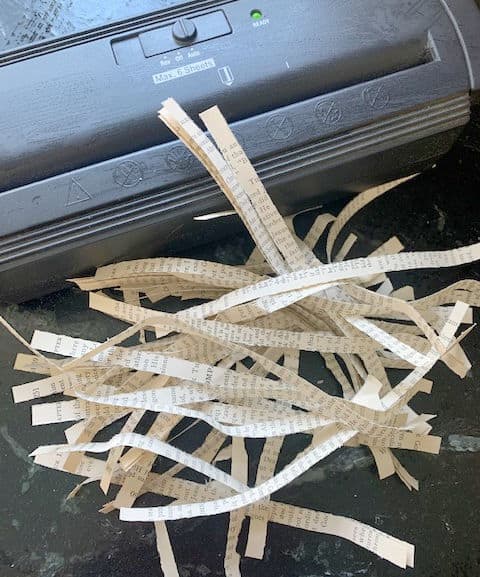 Arrange the Centerpiece in a Basket
Now to start making the pretty! Grab a handled basket large enough to hold your upcycled chocolate bunny. Place styrofoam underneath him if you need him higher; I needed to poke mine into the styro.
Then place shredded book paper all around and add: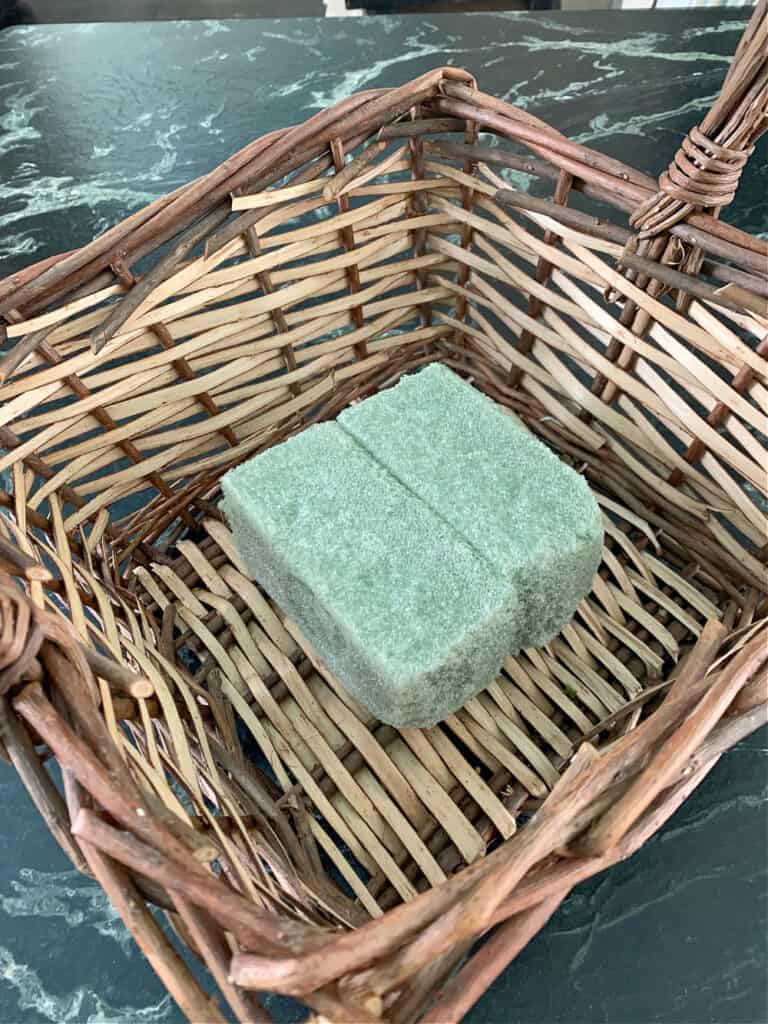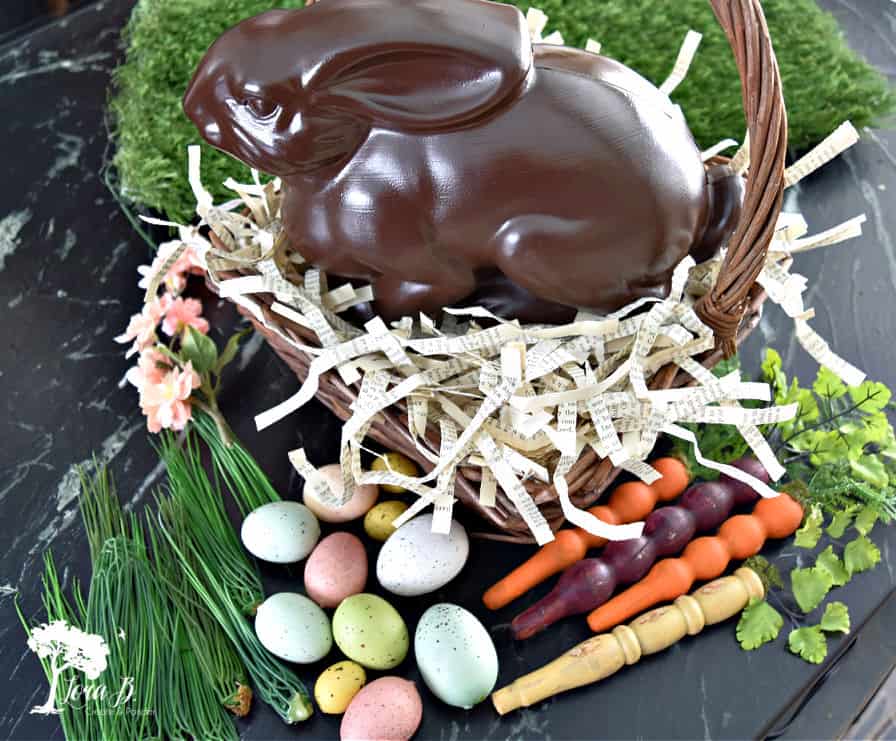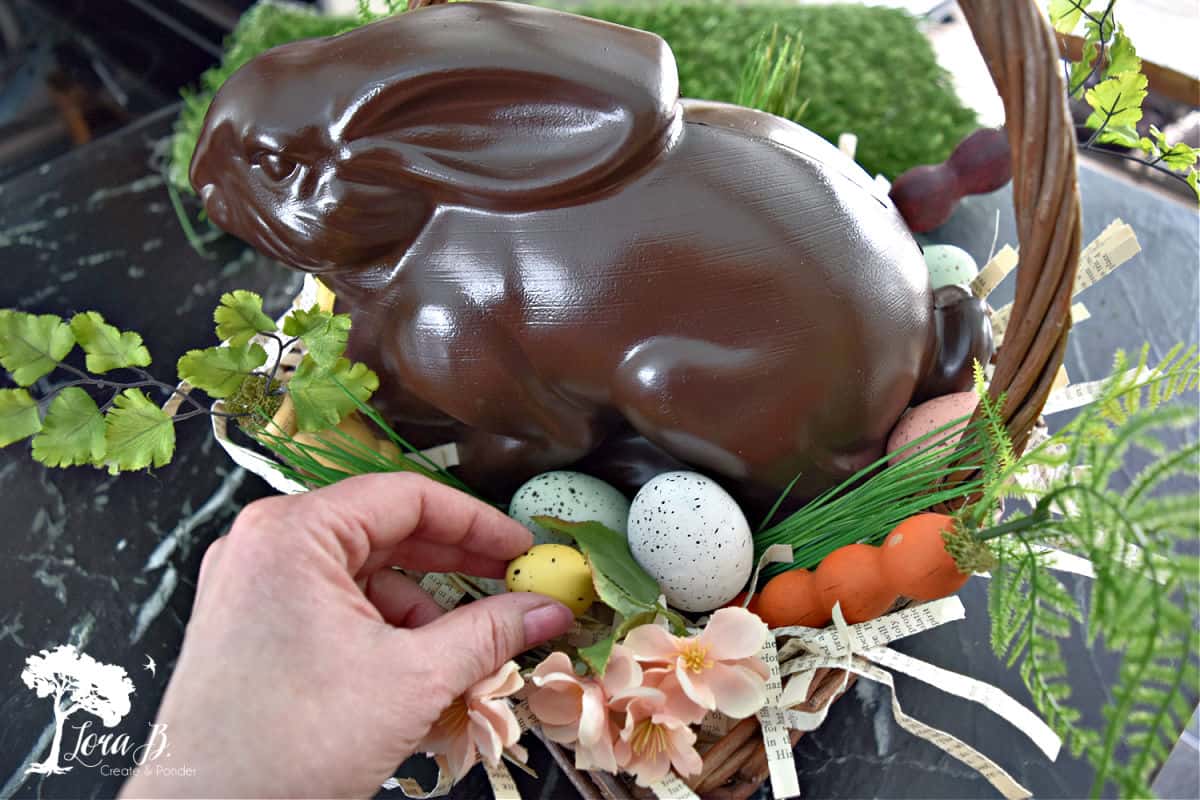 Enjoy an Upcycled Easter Centerpiece
Trash to treasure, indeed; this stinky old bunny sure turned out cute! Can't believe I almost threw him away (that would have been 2ce rejected for him).
He is the perfect centerpiece to get Easter started in my kitchen! Join me tomorrow for my Spring Kitchen tour!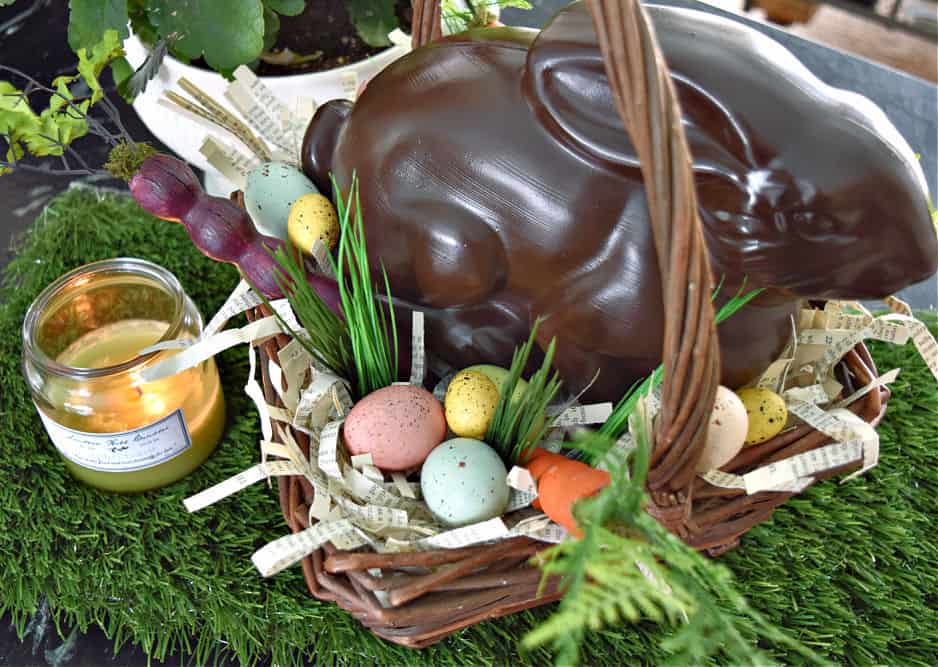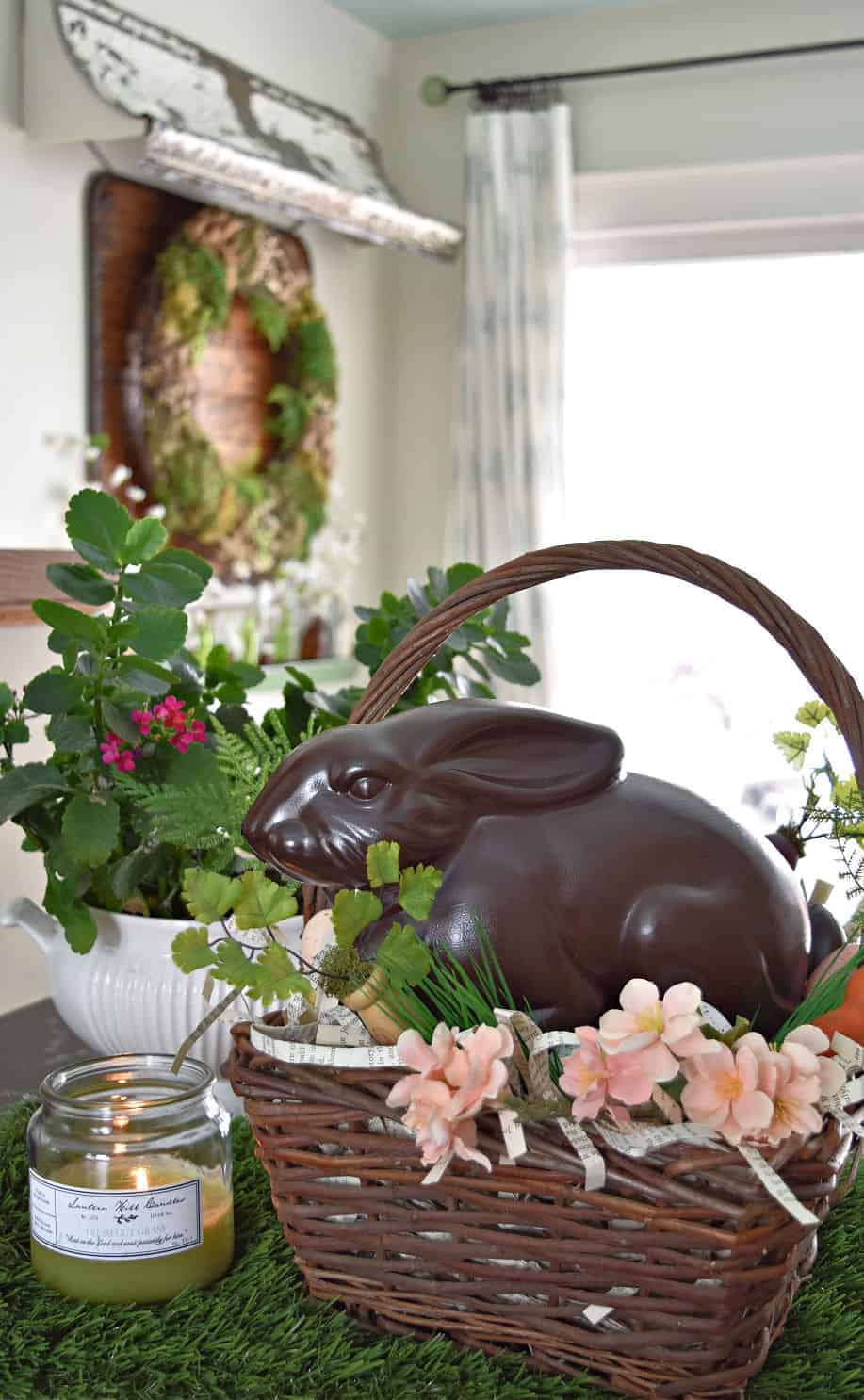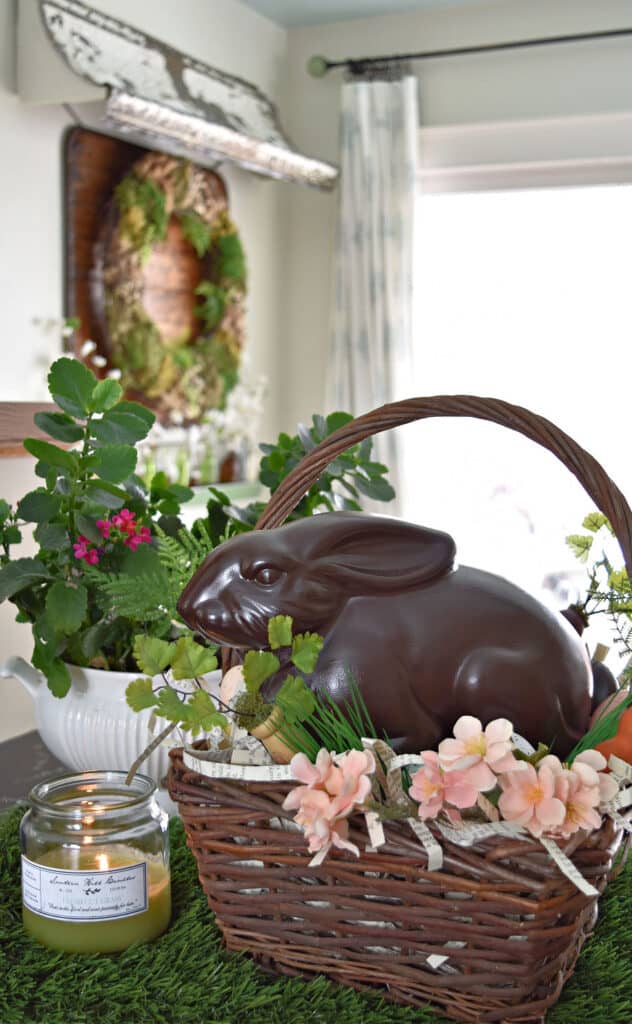 For more upcycling ideas, check out the inspiration from my #upcyclesquad friends, below!
Thanks for reading DIY Chocolate Bunny Centerpiece. If you enjoyed your visit, become an Insider to keep the ideas flowing!
pin, share, and enjoy the rest of the inspiration!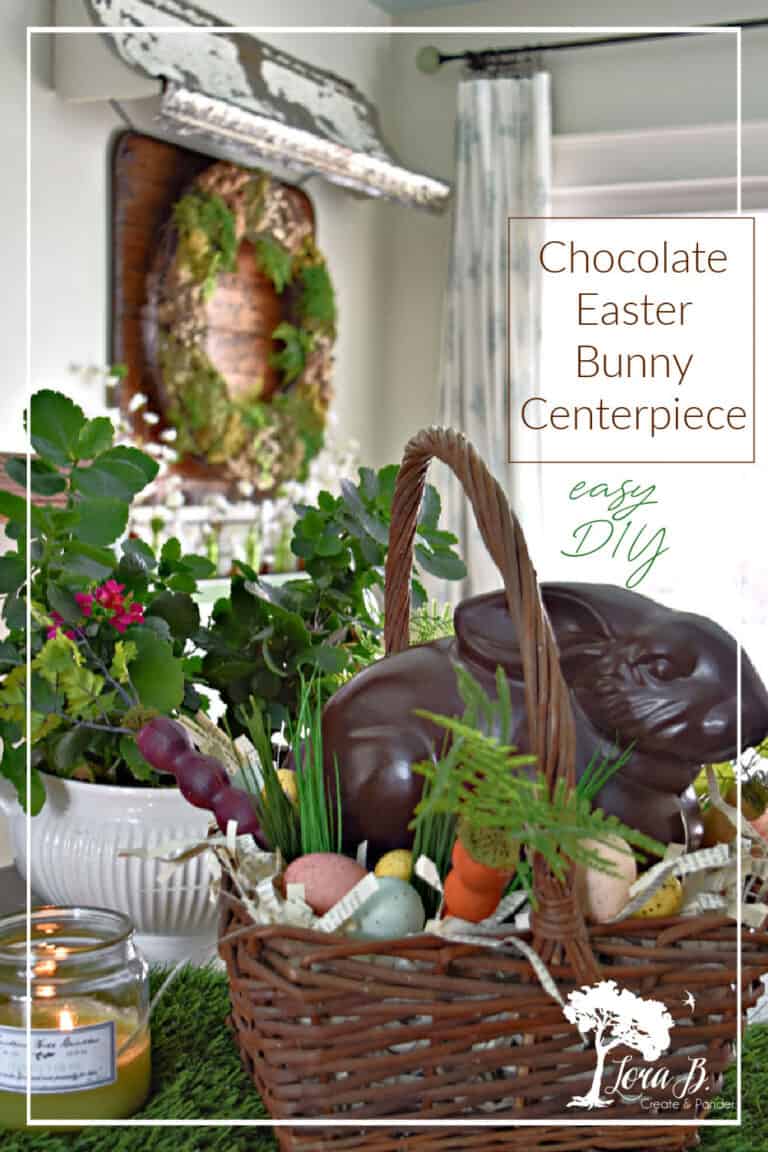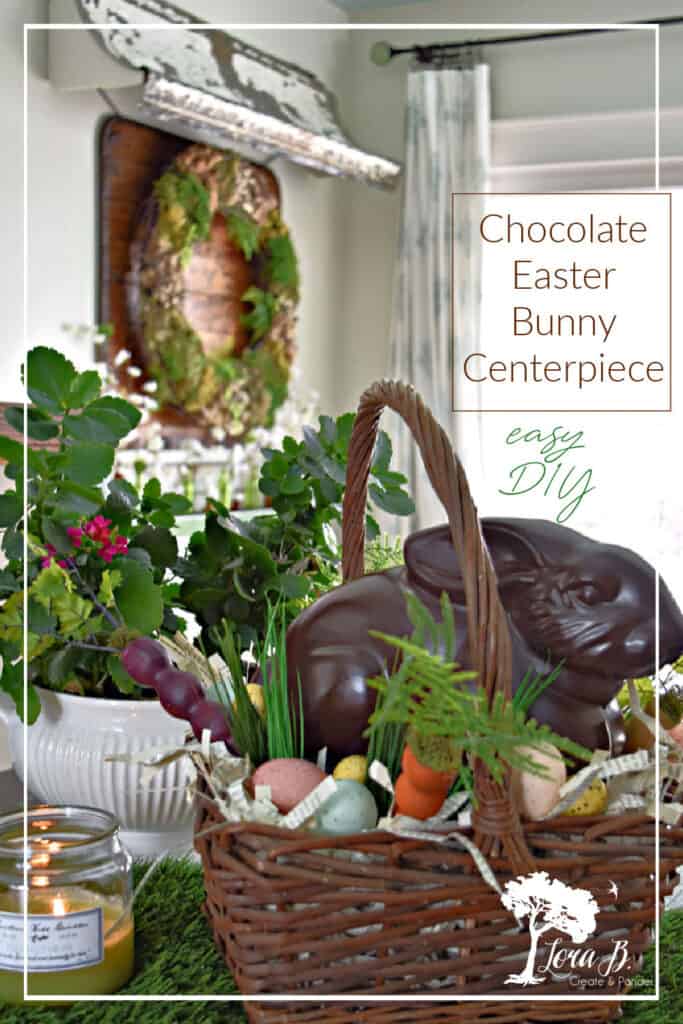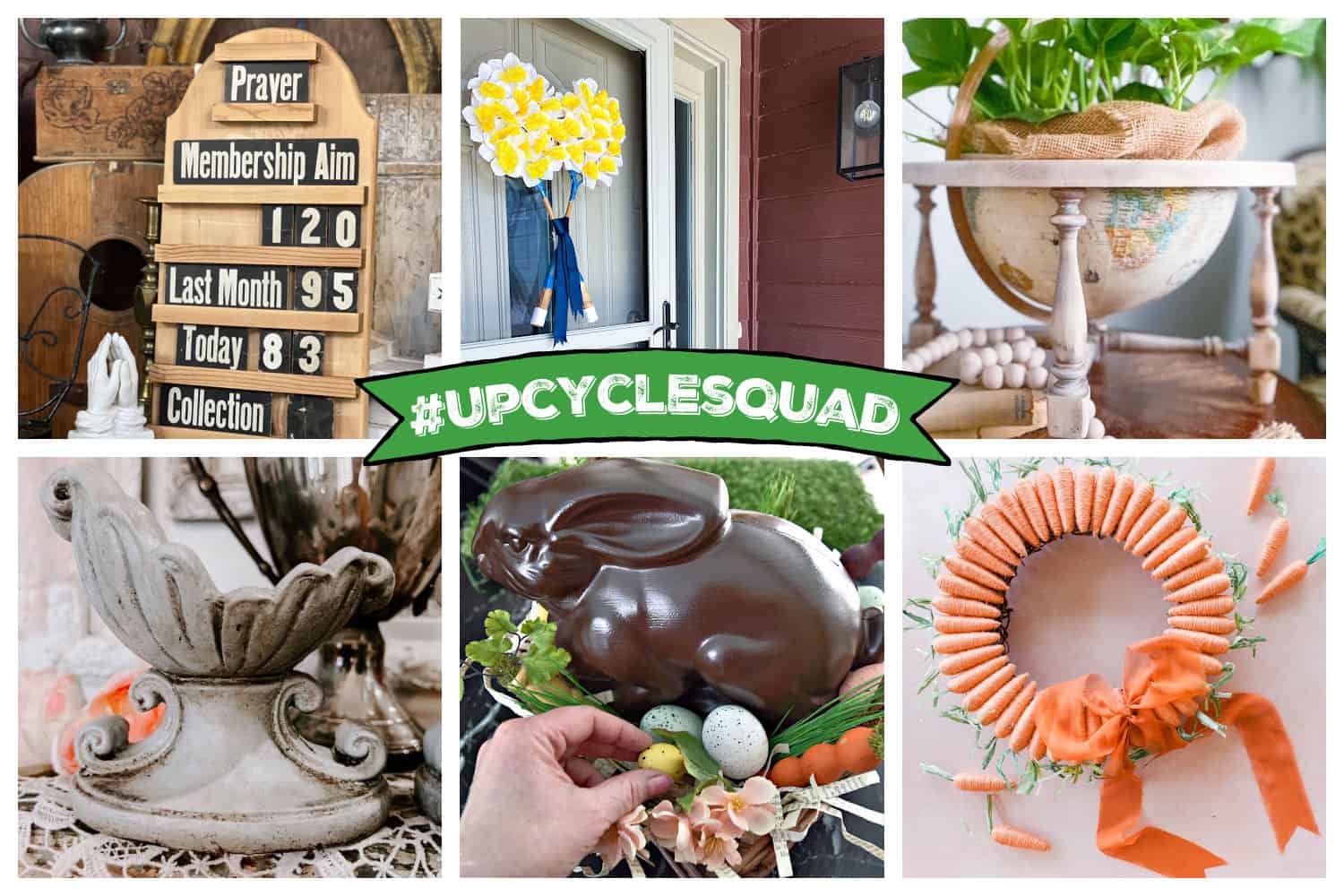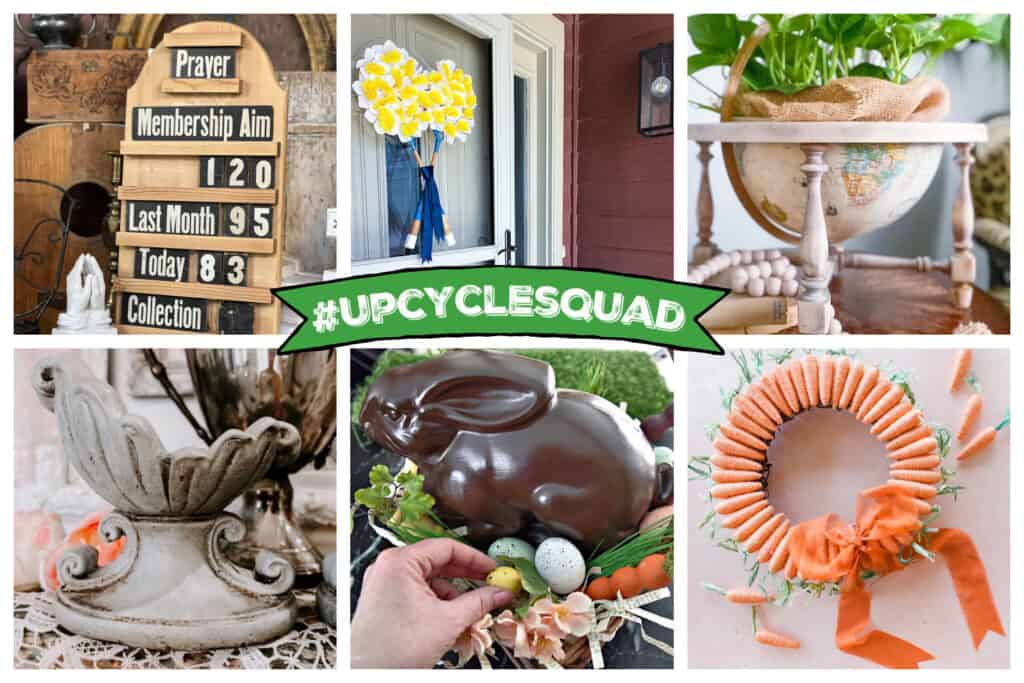 The Junk Parlor, "DIY Church Hymn and Attendance Board"
H.Prall and Co, "Three Spring Door Hanger Ideas"
Southern Crush at Home, "How to Bleach Wood"
Faux Your Eyes Only, "Antique to Chic DIY"
The Country Peony, "DIY Upcycled Dollar Tree Carrot Wreath"