DIY a Junk Styled Tiered Tray
DIY a vintage junk styled tiered tray for fun and unique home and porch decor! Here's a visual how-to along with a free tutorial printable.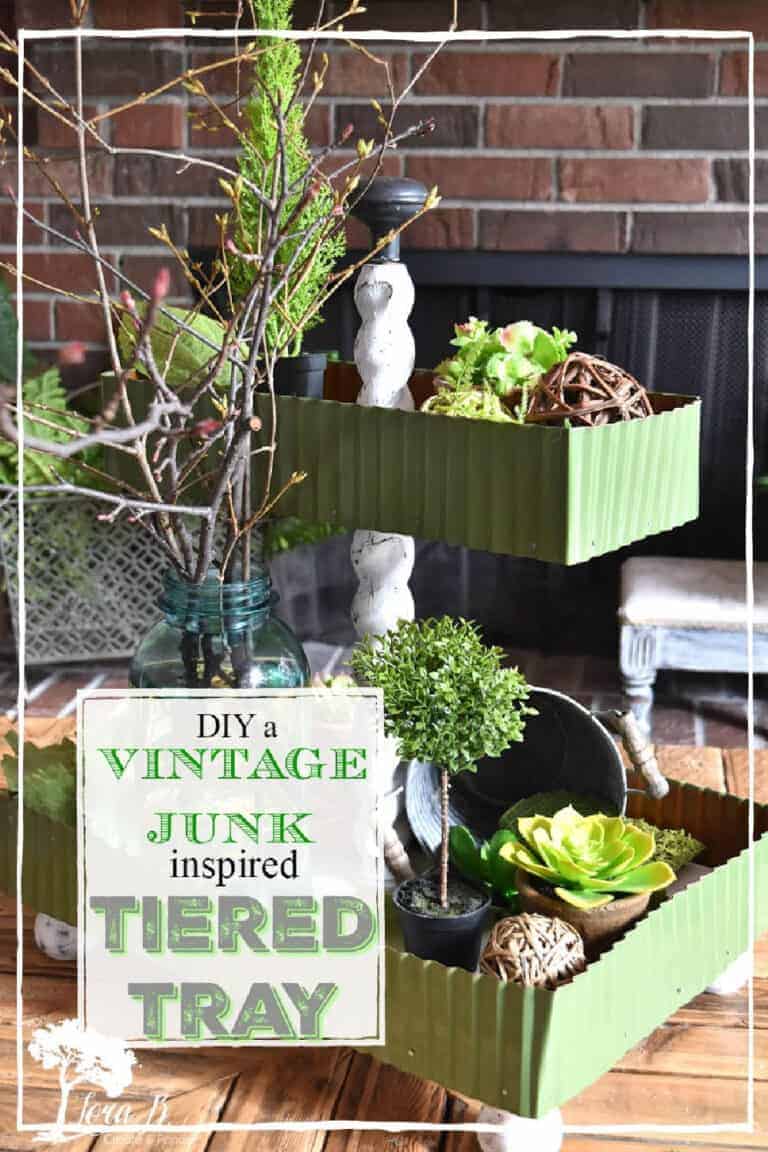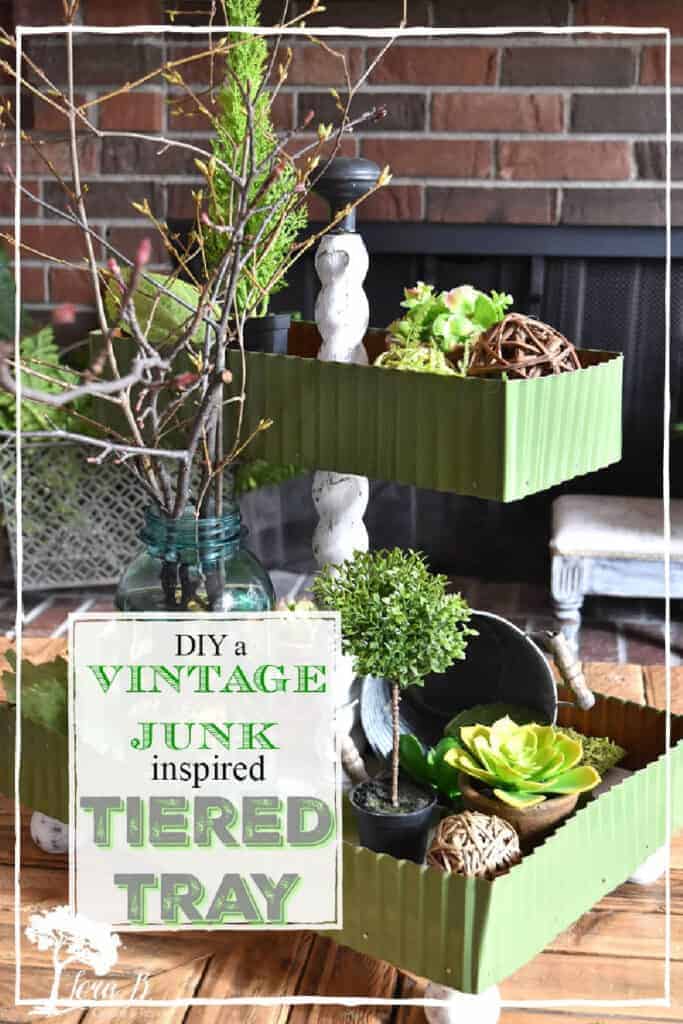 Tiered trays are hot, hot, hot right now! You can find them in every shape, size and texture. Many are farmhouse combinations of galvanized metal and wood, but as usual, I like to make my own unique version;) I picked up this roll of vintage metal garden edging sometime ago and decided Mr. Fix-it and I could make our own version of this trendy decorating accessory. I wanted to enjoy this vintage goodness inside my house, everyday! If you love unique creations, here's how to DIY a Junk Styled Tiered Tray.
I'm sharing this DIY project with a group of talented bloggers, hosted by Angie of Postcards from the Ridge. Each day is filled with a whole new theme of Christmas inspiration: Mantle and Tablescape ideas, DIY craft projects, Christmas trees and recipes. I can't wait to feast on the goodness all week! I'll have everyone's links at the bottom; make sure to enjoy it all!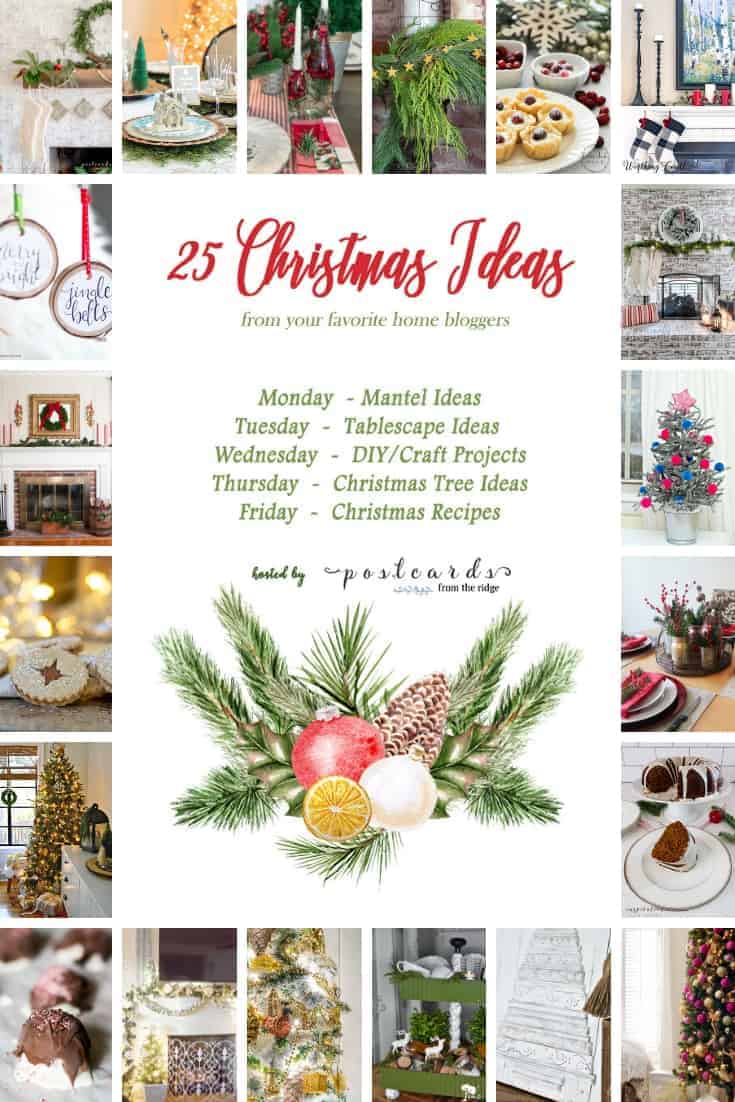 DIY a Junk Styled Tiered Tray
Tiered Tray How To in Pictures
I've written up a full tutorial with materials and hardware needed which is in my FREE Resource Library. I'll have the info for you to grab it after I show you some of the how-to pics!
This 2 tiered tray was pretty easy to assemble, but I have to admit when I used it as a centerpiece the top tier was blocking my view of the guest across the table! The overall height of the two we made was 21″. If you're using it as a centerpiece, you may want to vary the height of your spindles a little to adjust.
I won't explain every step like I do in the PDF tutorial, but here's the walk through in pictures: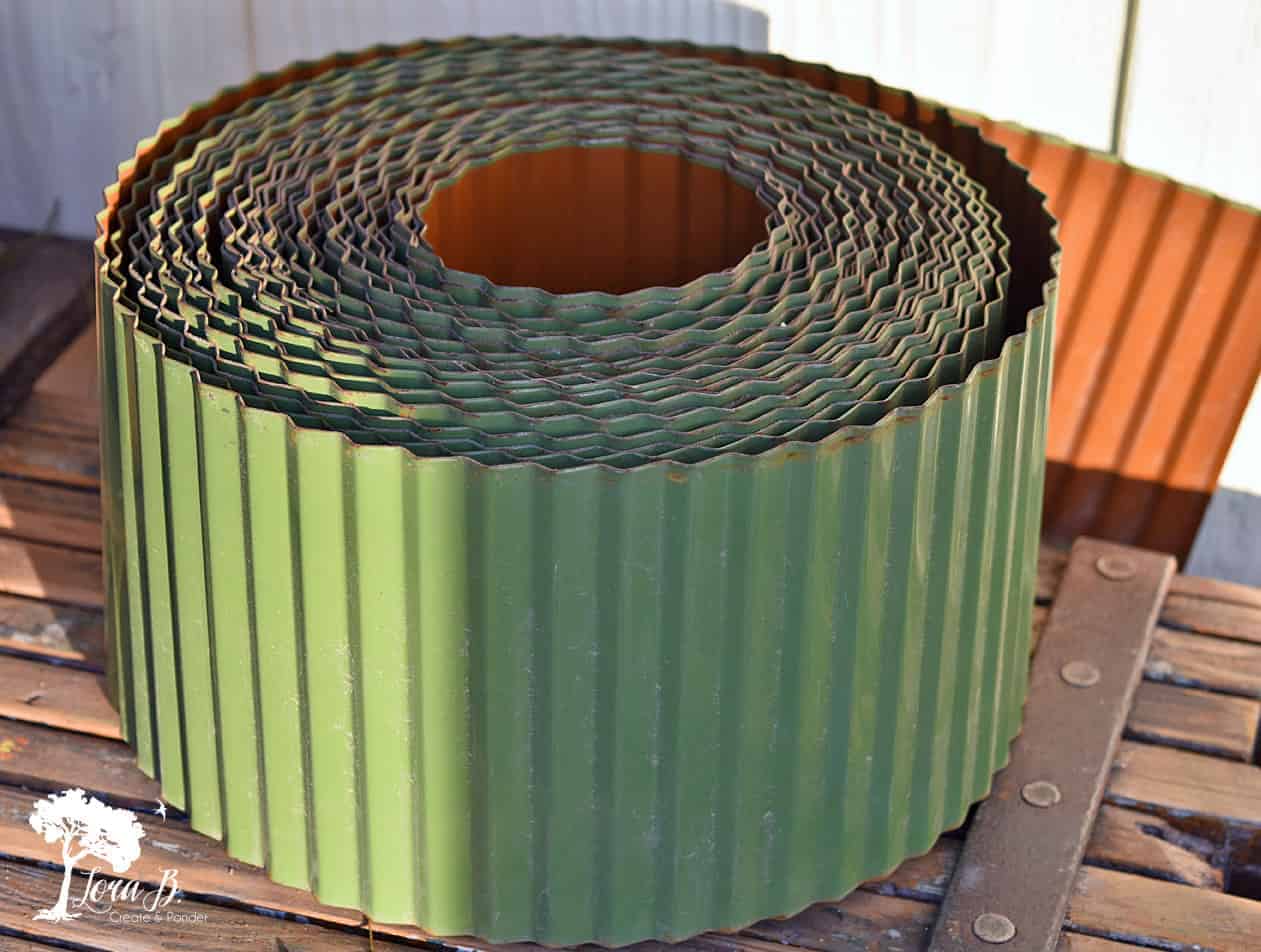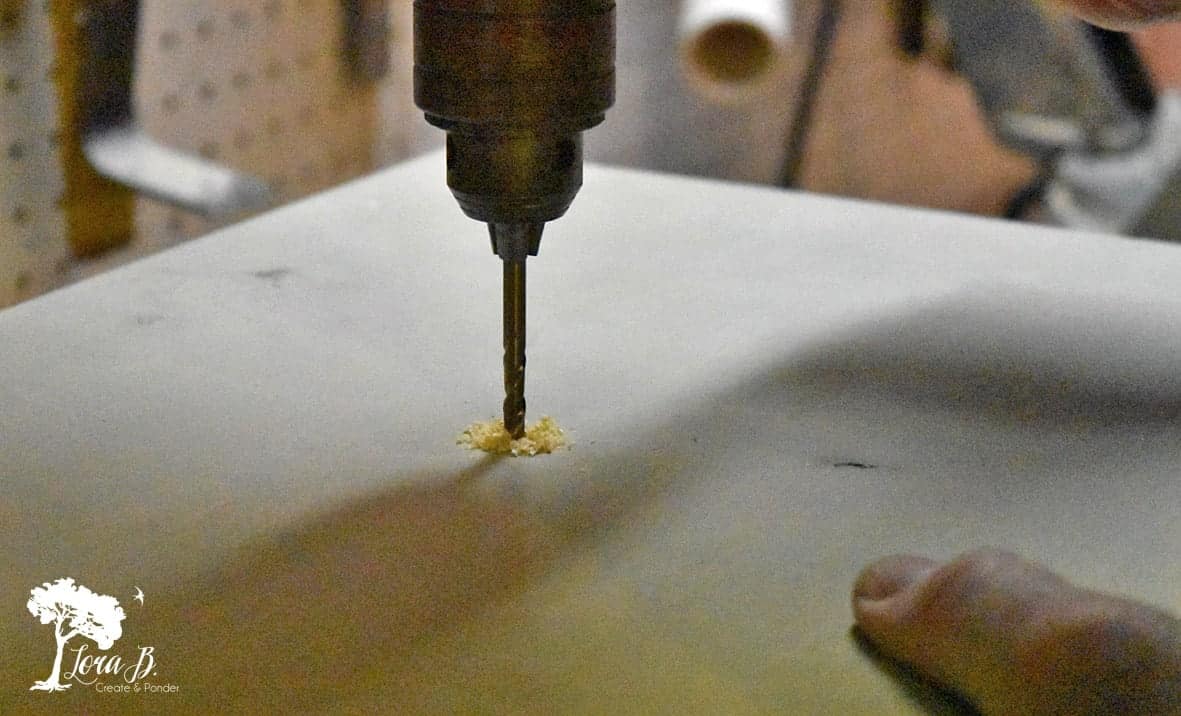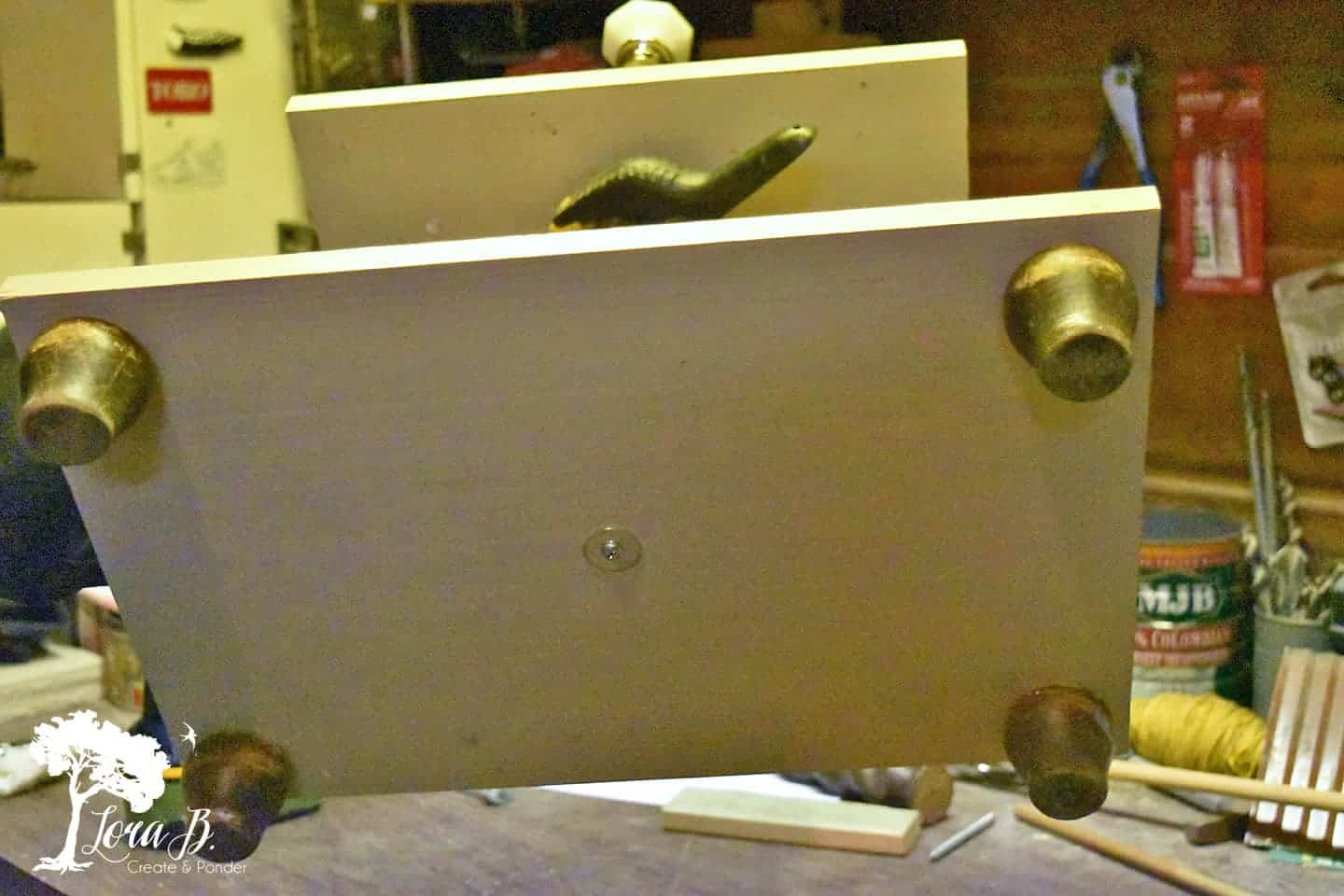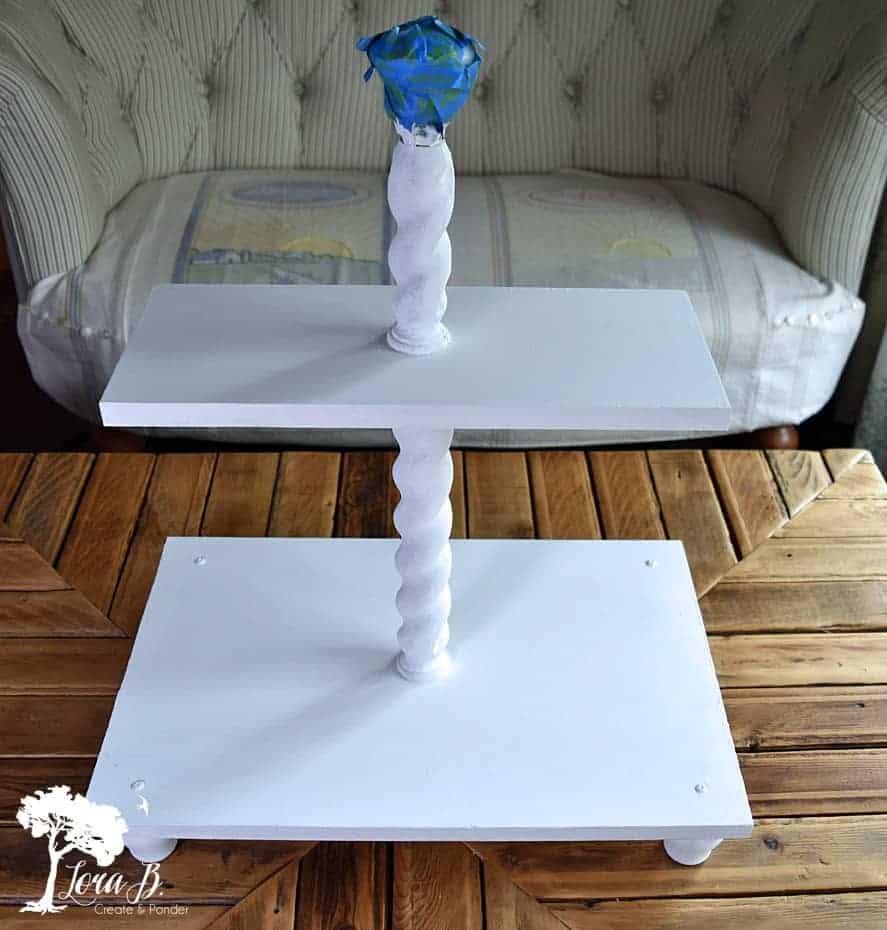 (And if you're thinking…ooh, cool table it's sitting on, you can find it here: "From Vintage Roof Rack to Cool Coffee Table" )
(And yes, those are vintage feedsacks on the loveseat: "Adding Vintage Feedsacks to New Furniture Seats")
The last step was distressing and finishing and then adding the awesome vintage garden edging. I just love this mossy green, and the coppery inside was a bonus! Here's the big reveal: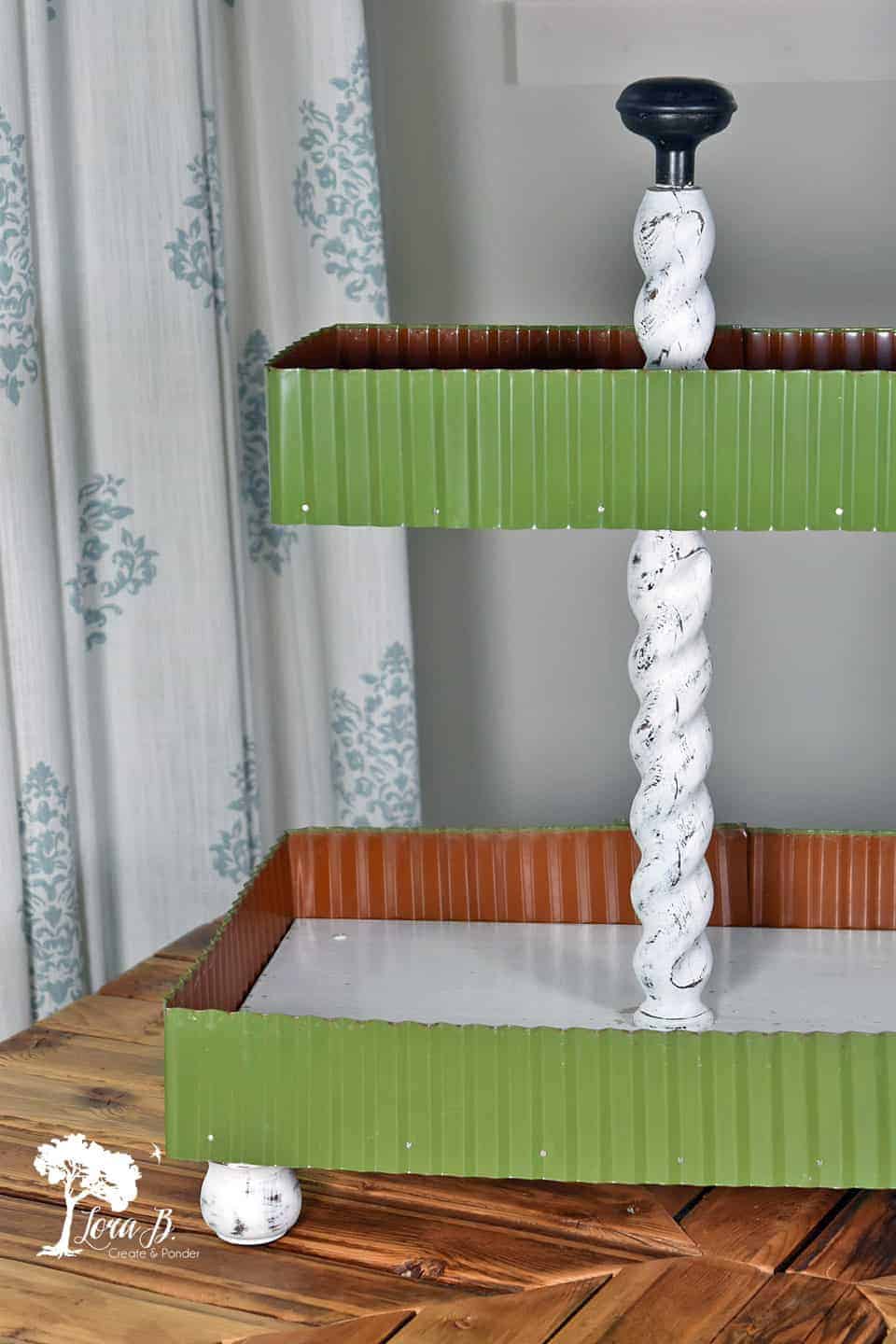 Now for the fun part…styling it!
This Junk Style Tiered Tray is Fun to Decorate in Any Season!
A tiered tray like this would be the perfect accessory to fill with goodies for overnight guests, so I filled one of them with breakfast treats, along with cups and saucers. Wouldn't you love to come down to this in the morning? Can you say Bed and Breakfast?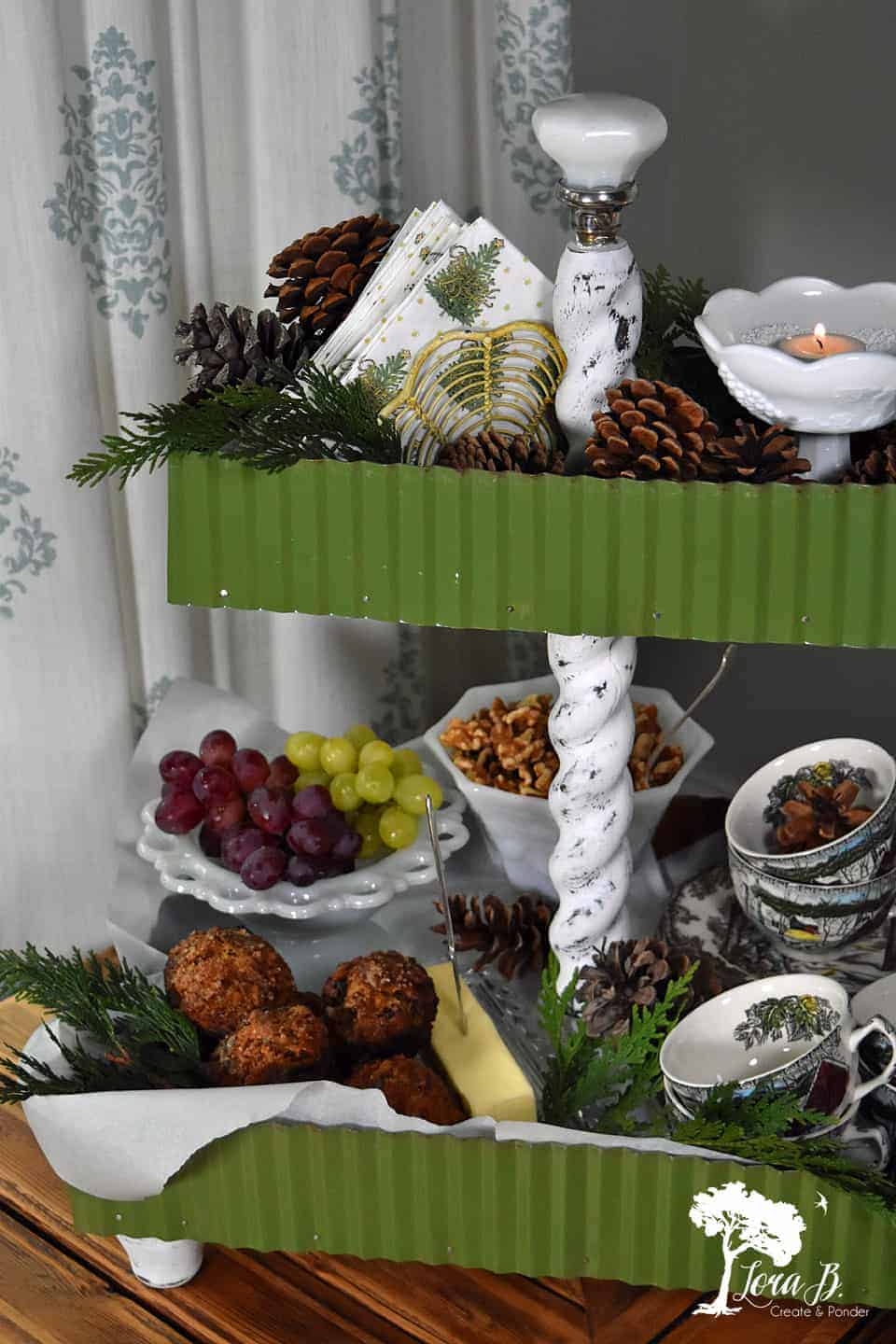 They're really fun to pretty up for a centerpiece, too. There's enough space to create a fun vignette, along with some candles for ambiance. Then when mealtime turns to game time like it does for our parties, you can easily and quickly clear the table!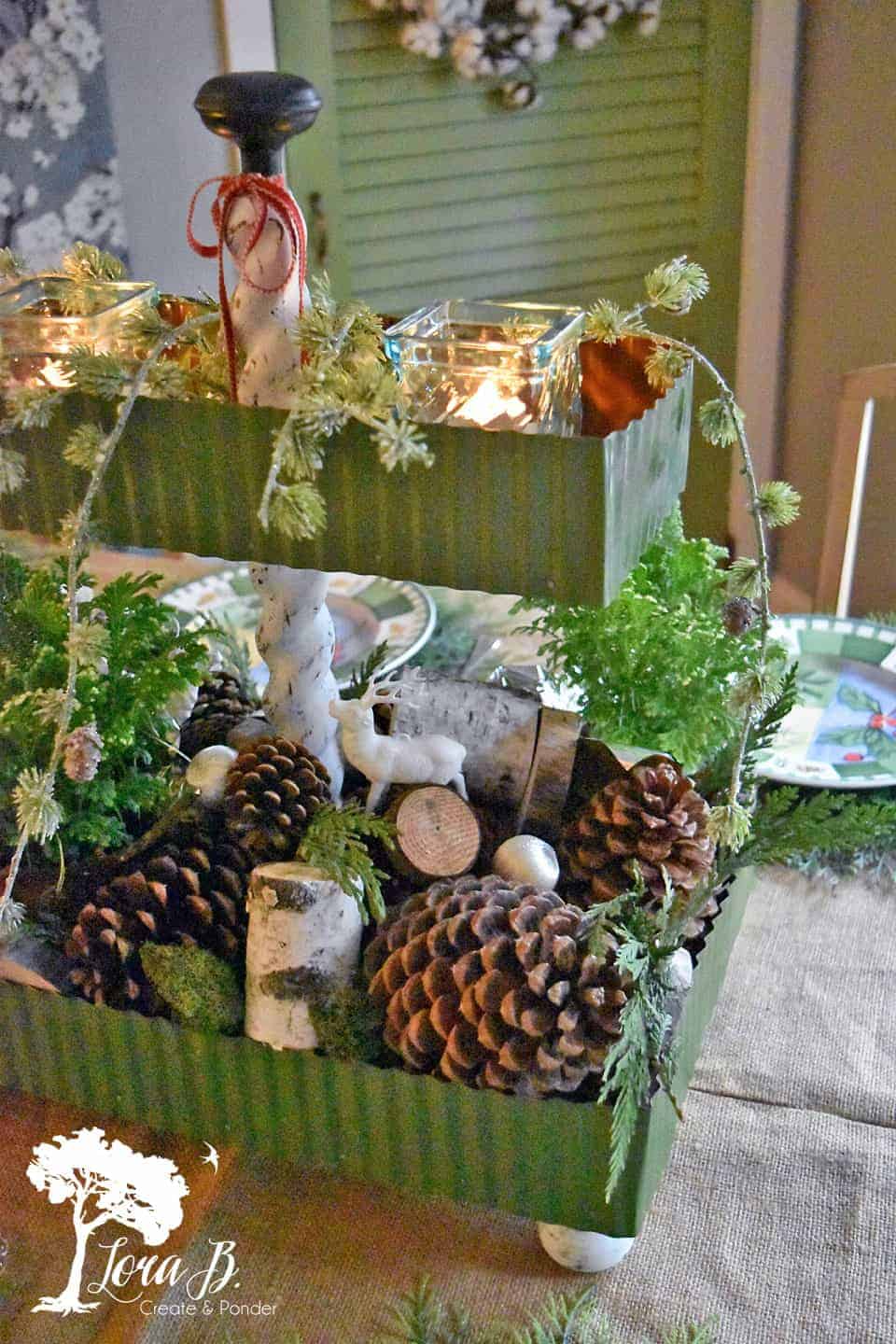 This Junk Styled Tiered Tray is fun for garden-inspired decor styling, too, indoors and on the porch!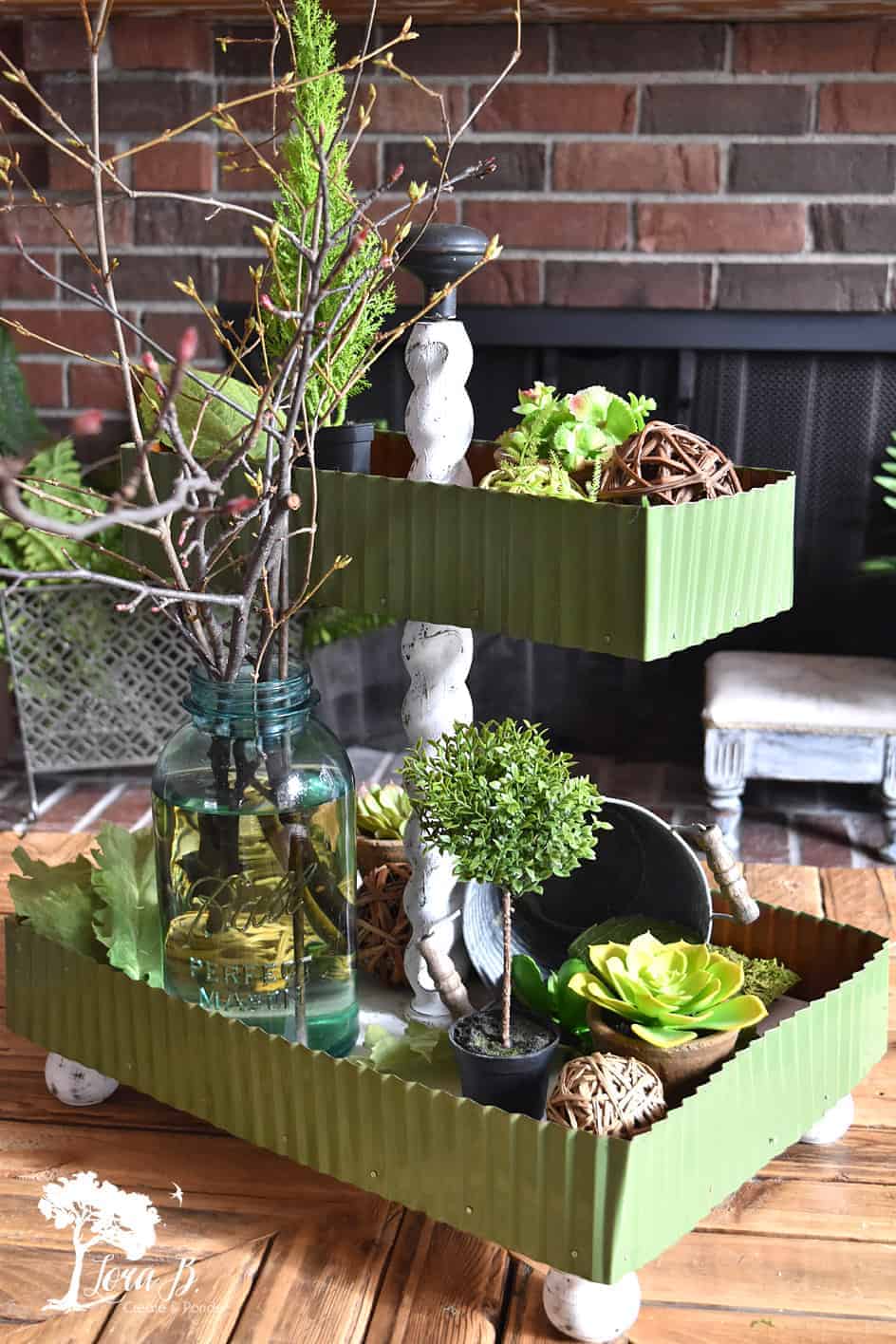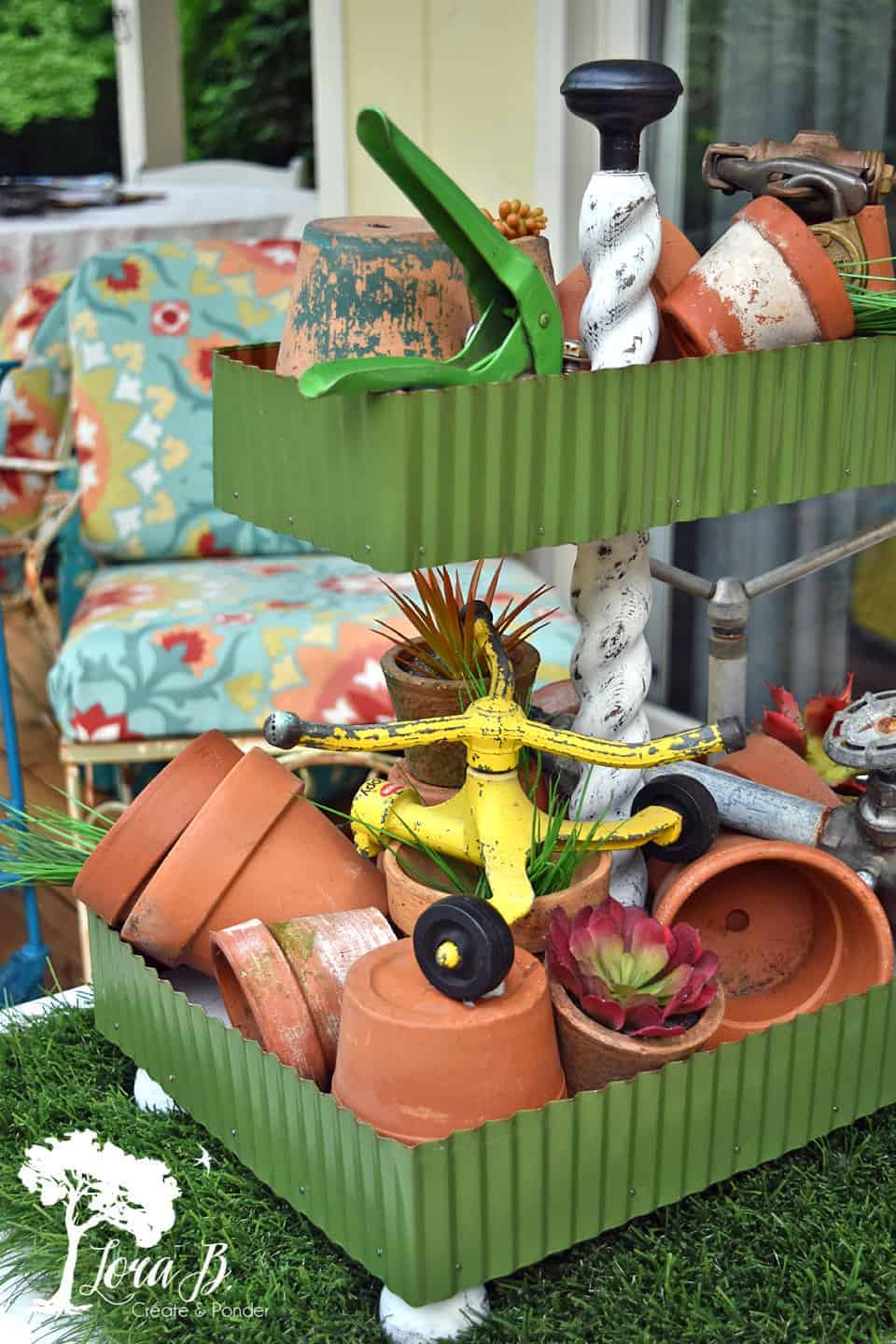 This DIY Junk Style Tiered Tray is a fun home and porch accessory anytime of the year! If you'd like the tutorial and access to all the free resources and seasonal printables I create, simply become a Lora B. Insider! I'll send you a password to access my Resource Library whenever you like! You'll also receive my weekly email, where I share all my latest creative projects and inspiration!
If you've been holding yourself back from buying one of those trendy tiered shelves, maybe it's time to create your own! Gather some vintage treasures and DIY a Junk Styled Tiered Tray for yourself (or maybe for a handcrafted gift)!
Pin, Share and Enjoy the Rest of the Inspiration!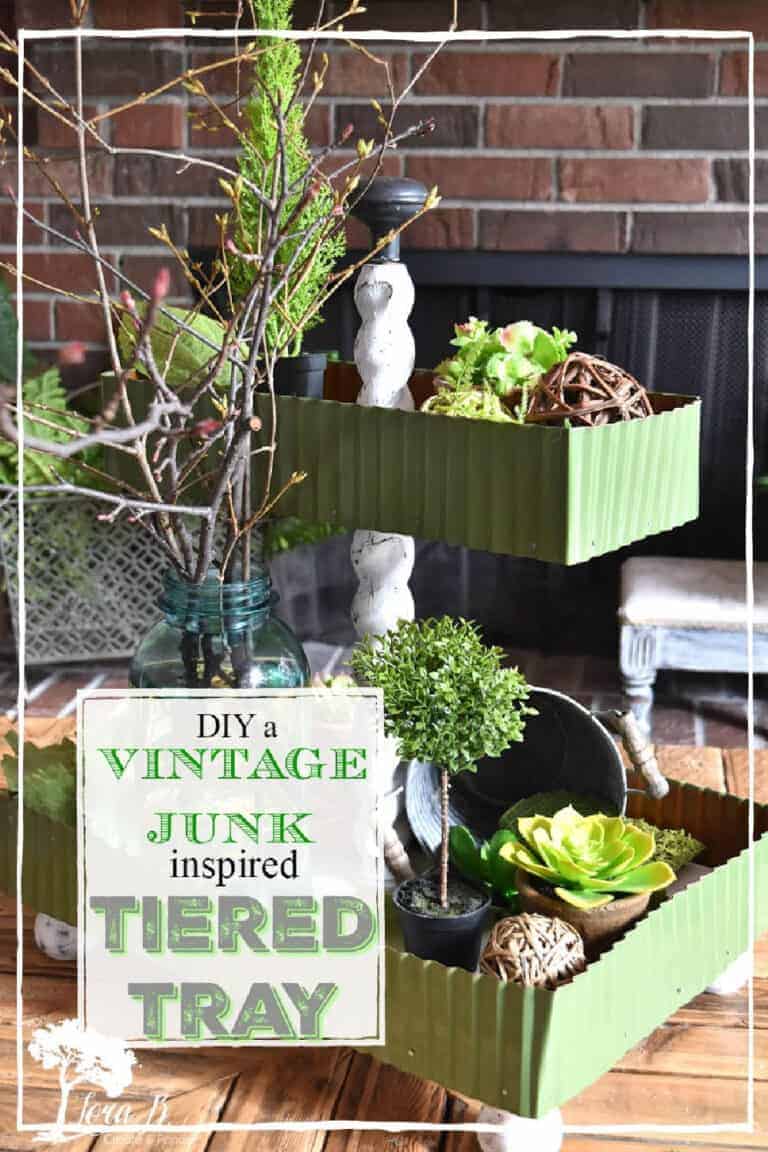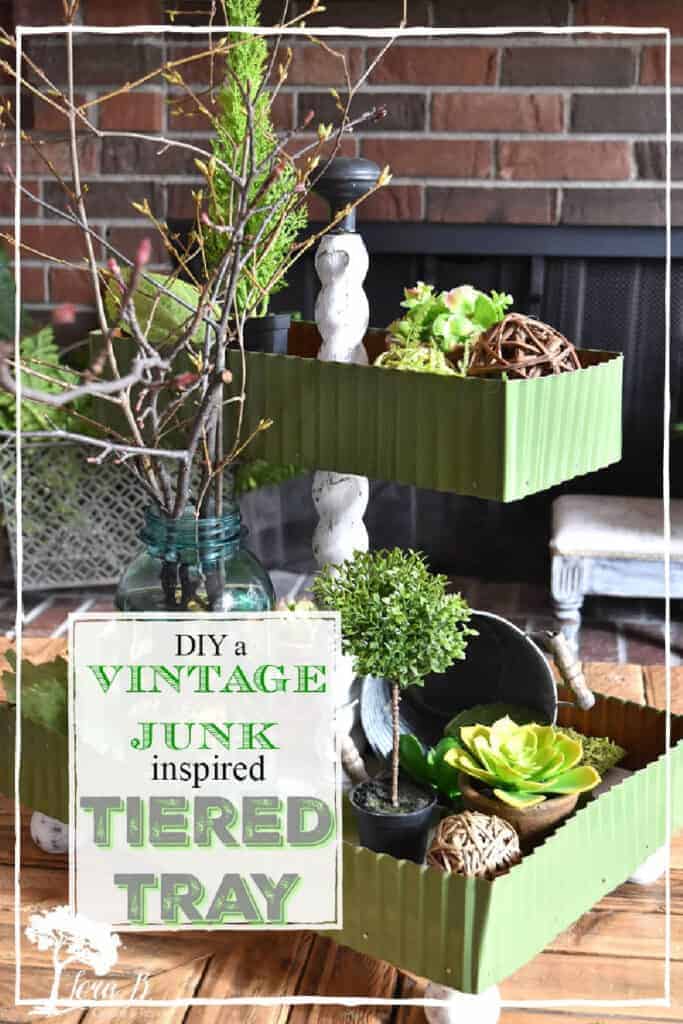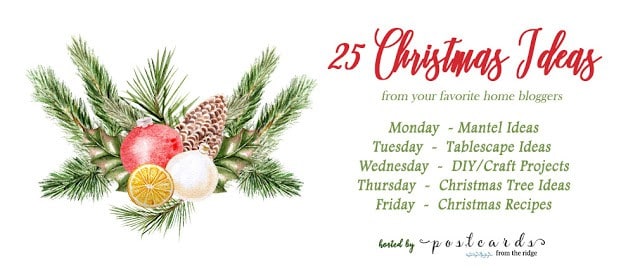 Monday – Christmas Mantel Ideas
Tuesday – Christmas Tablescape Ideas
Wednesday – Christmas DIY/Craft Project Ideas
Thursday – Christmas Tree Ideas
Friday – Christmas Recipes
Domestically Speaking // Inspiration for Moms // Foodie Chicks Rule // Nourish and Nestle // Jenna Kate at Home (not pictured)