Decorating the Fall Mantel with Rustic Nostalgia
Harvest decor can begin by decorating your fall Mantel with rustic nostalgia. Here are tips for creating a beautiful seasonal mantelscape with vintage finds.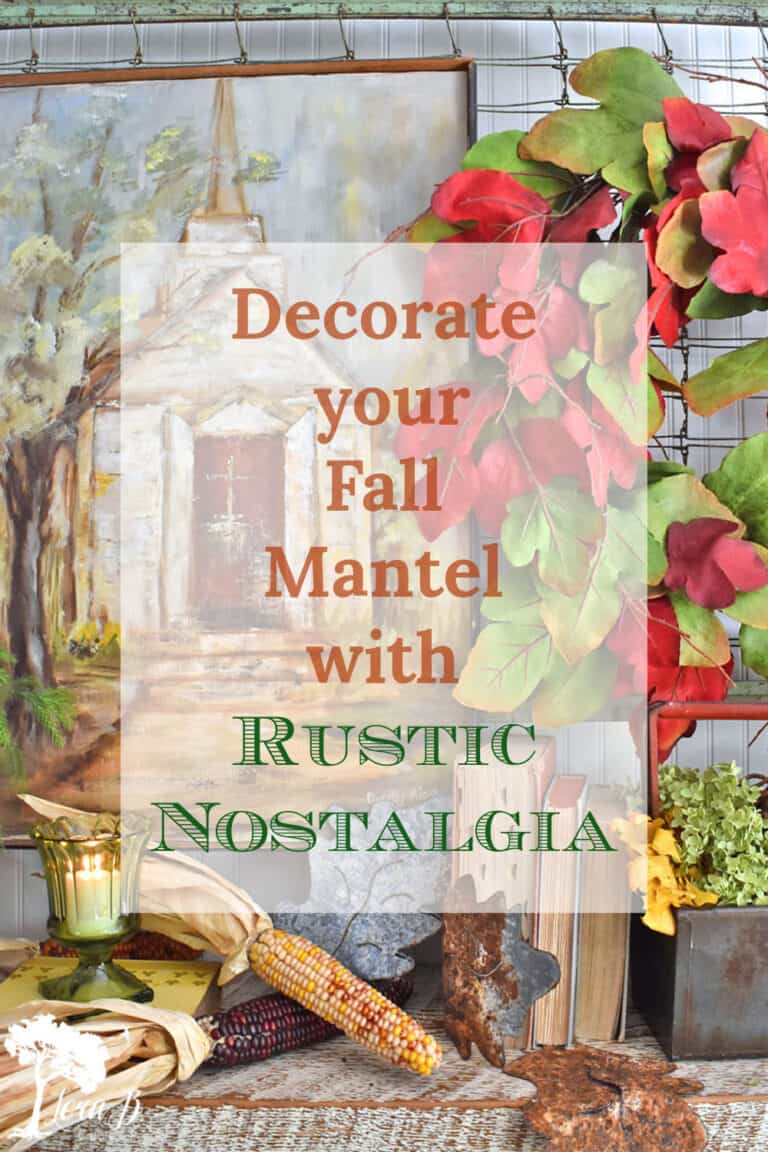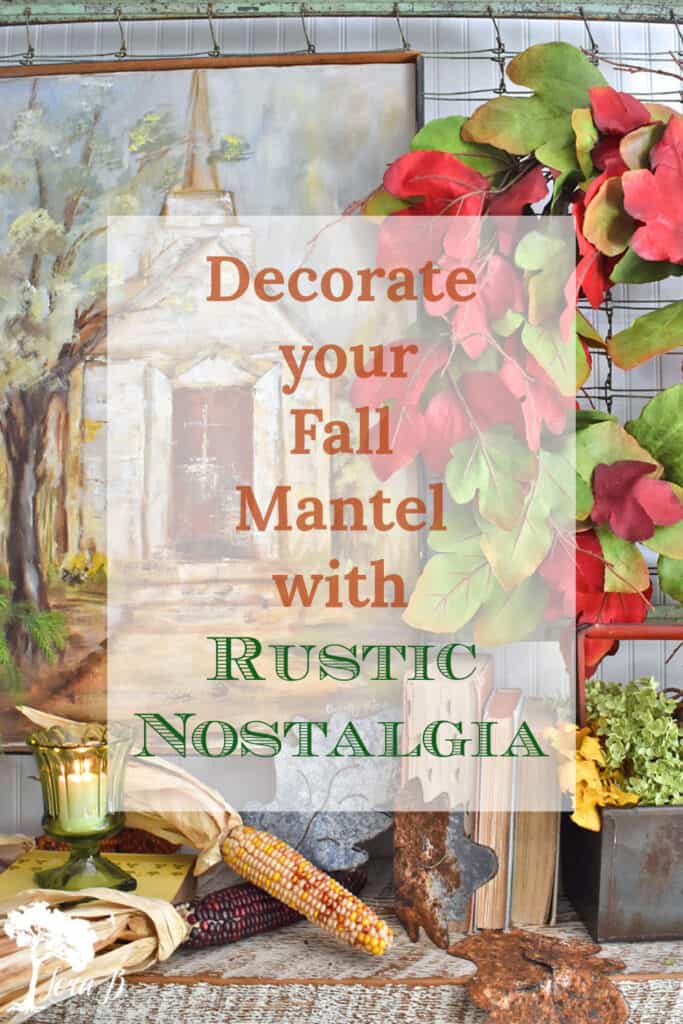 What better place to start your Harvest decor than with an inspiring Fall mantel? Today I'm going to share how our Autumn mantelscape started with a nostalgic painting. Using the color scheme from the art, vintage and rustic elements were added for textural Fall beauty. Hopefully this Decorating the Fall Mantel with Rustic Nostalgia will inspire you to decorate, too!
I'm thrilled to be joining 30 talented bloggers, as we bring you the best of all things harvest-inspired home! Thanks to Kristi from French Creek Farmhouse for hosting this amazing tour! I'll have all the rest of the beautiful inspiration down below.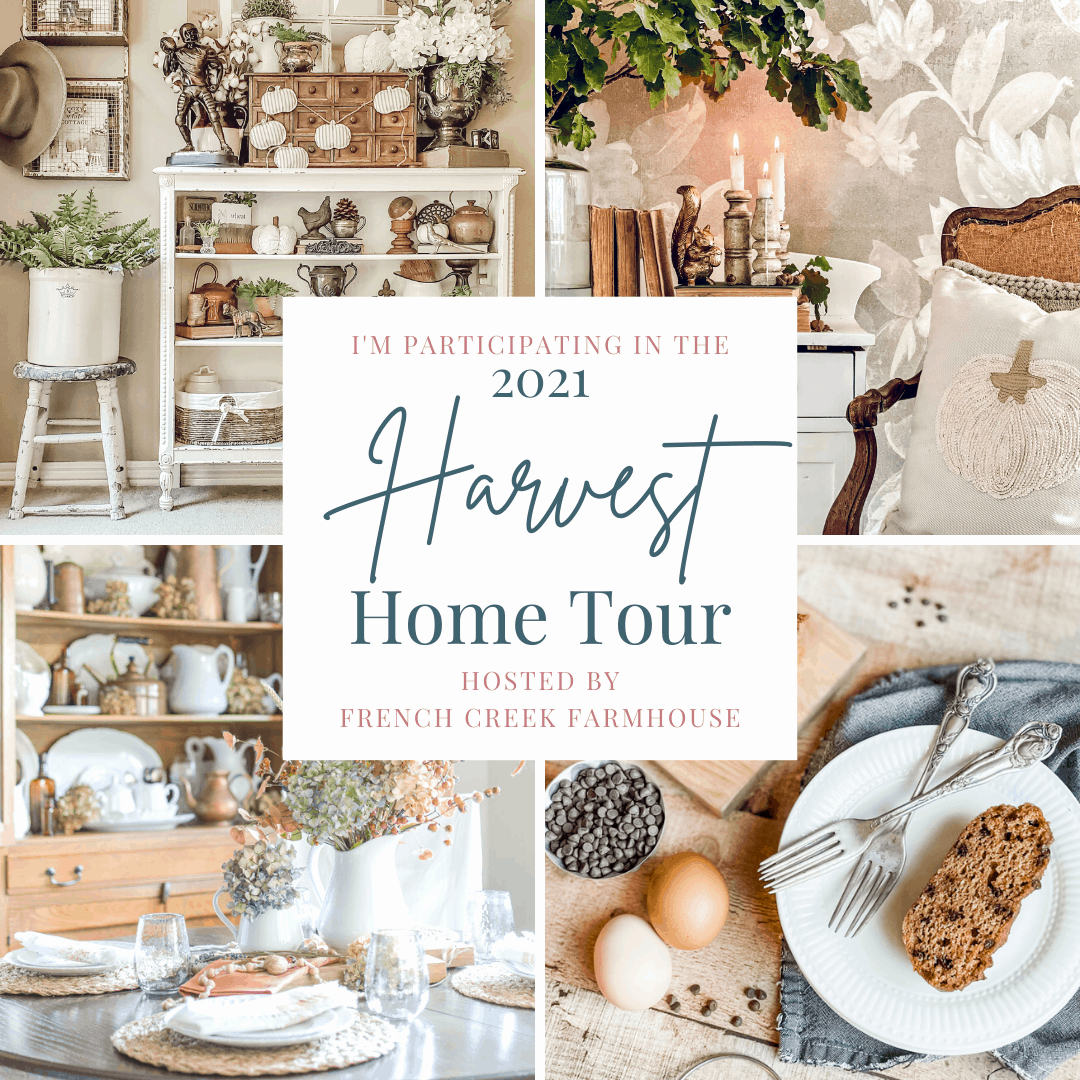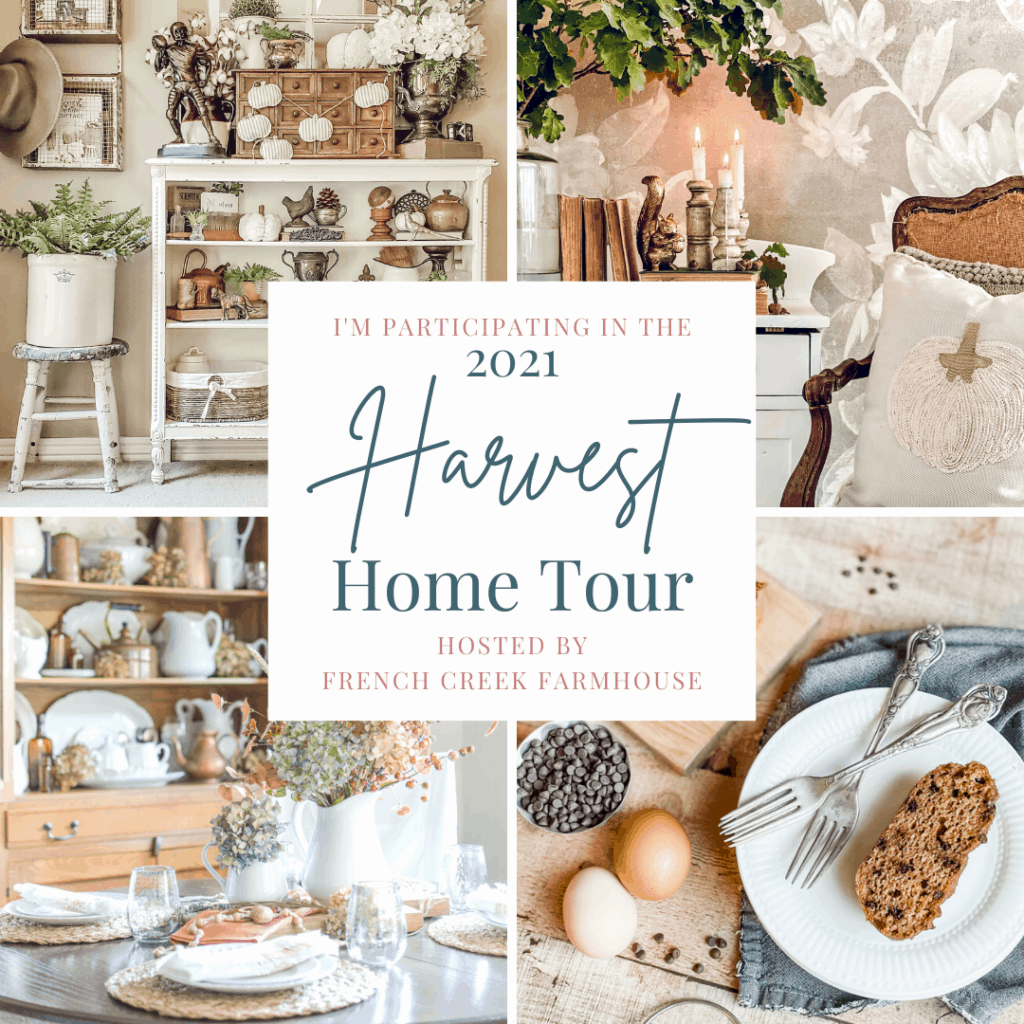 Decorating the Fall Mantel with Rustic Nostalgia
For your convenience, this post contains affiliate links. If you make a purchase, I may receive a commission. There is no additional cost to you. My full privacy policy is here.
Begin Decorating your Fall Mantel with Nostalgic Framed Art
Starting your decor with a nostalgic piece of art gives you a framework to build your Fall Mantle. My Harvest mantel began with an original painting of a church I'd gotten from my mom's things. It reminds me of how blessed I am for the heritage of faith I was raised with. My mom recently passed away, so looking at her painting will be a great remembrance of her.
The colors in the painting guided my decorating choices, beginning with the burgundy door. Rather than centering the picture on my favorite green vintage bedspring backdrop, I paired it with a wreath containing pretty rusty red leaves.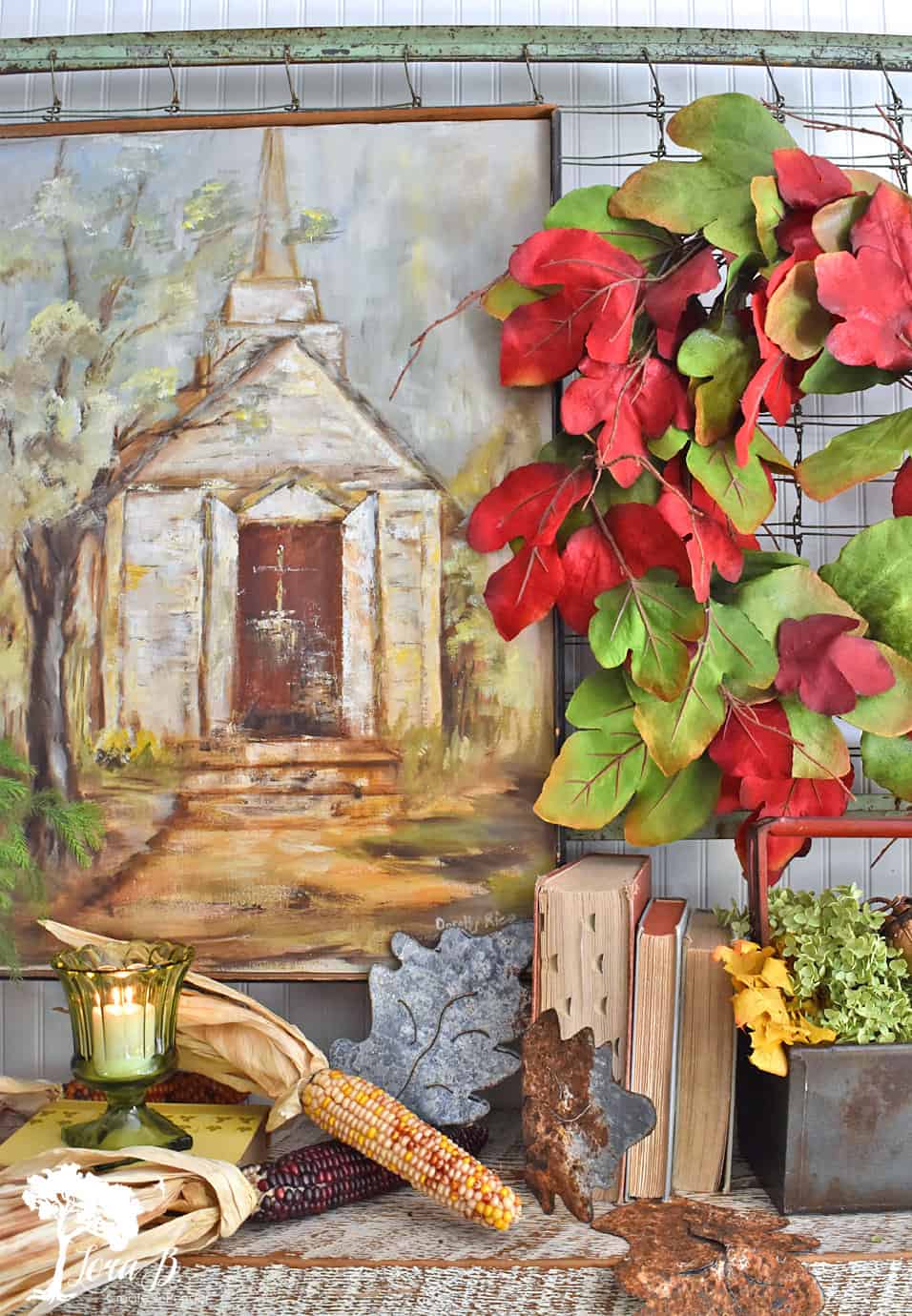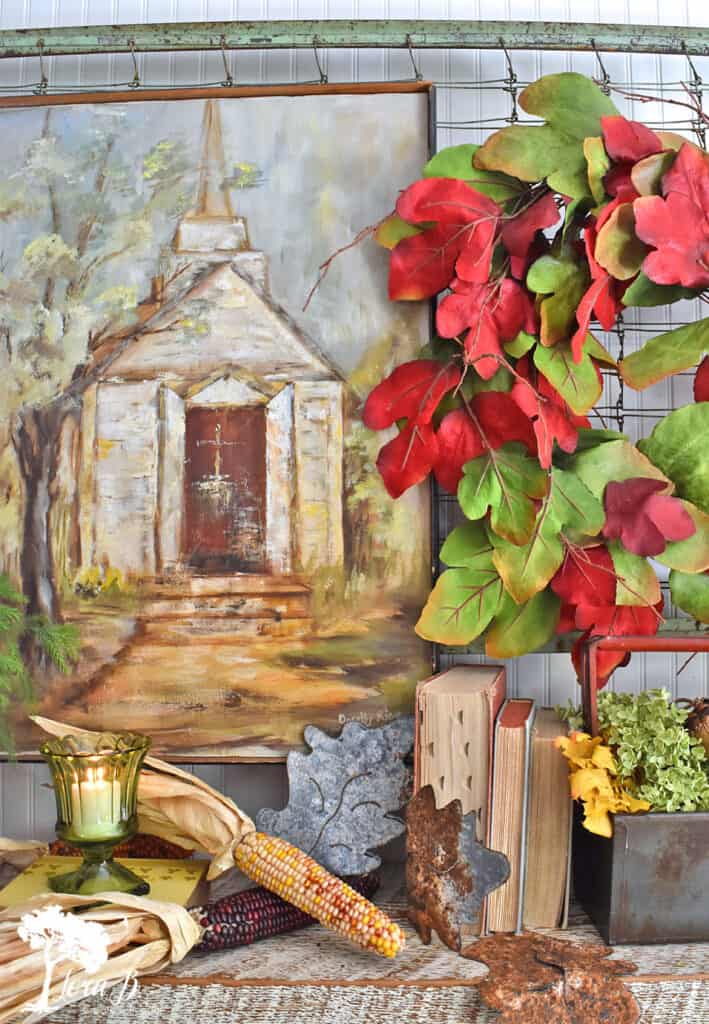 Add Vintage Decor Accessories for Good Bones
Once you've got your themed art, choose the medium-sized accessories you'll use as the framework of your styling. Rustic, vintage pieces in all different textures work great. I grabbed an old metal tool caddy, a green galvanized cooler, a shabby orange stool and some bushel baskets; perfect combo of colors to coordinate with the art.
My mantel decor always spills over on either side of our brick hearth. I used a fun, plaid umbrella on one side for a graphic punch. On the other side, my ever-growing collection of vintage suitcases got displayed as art.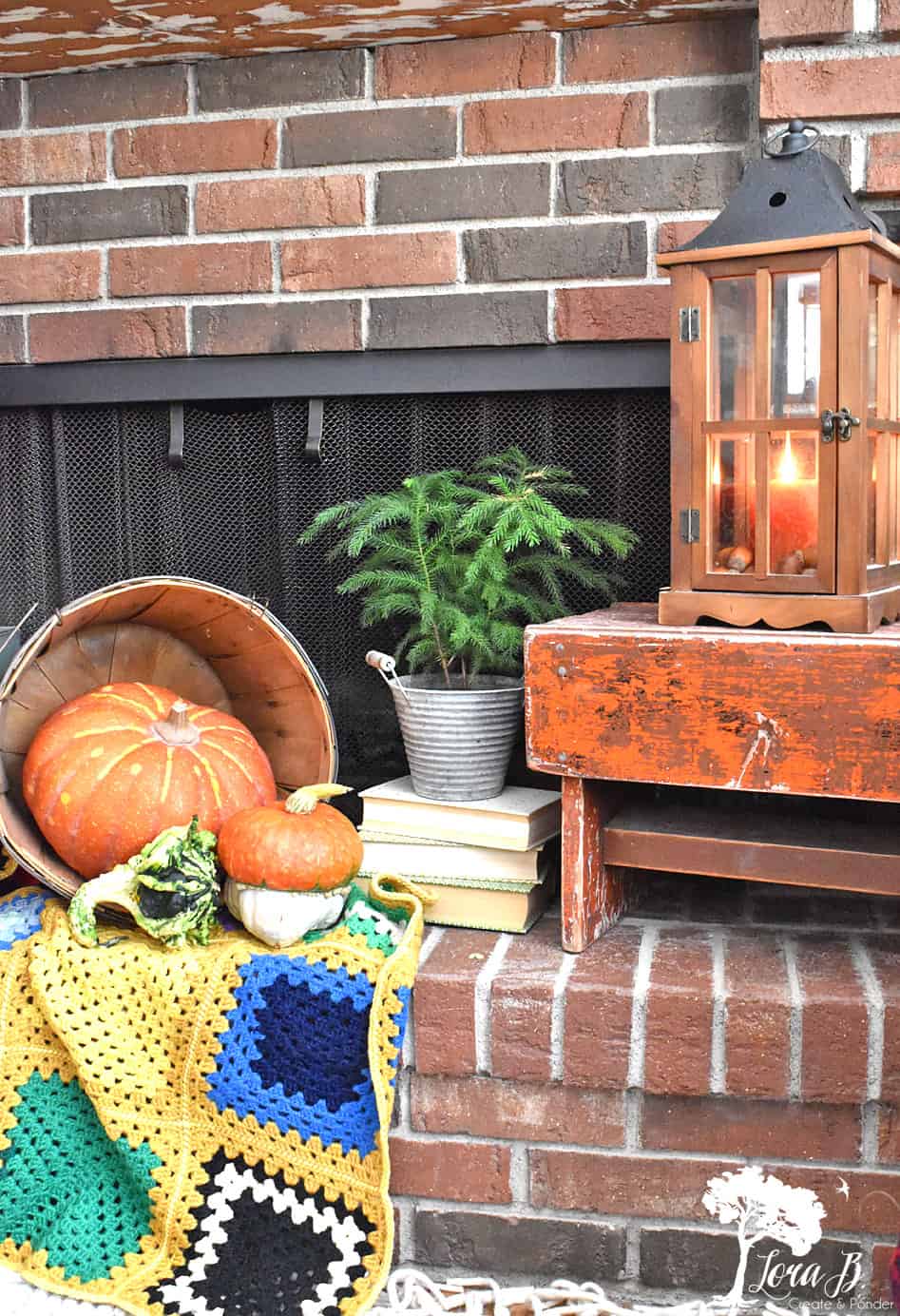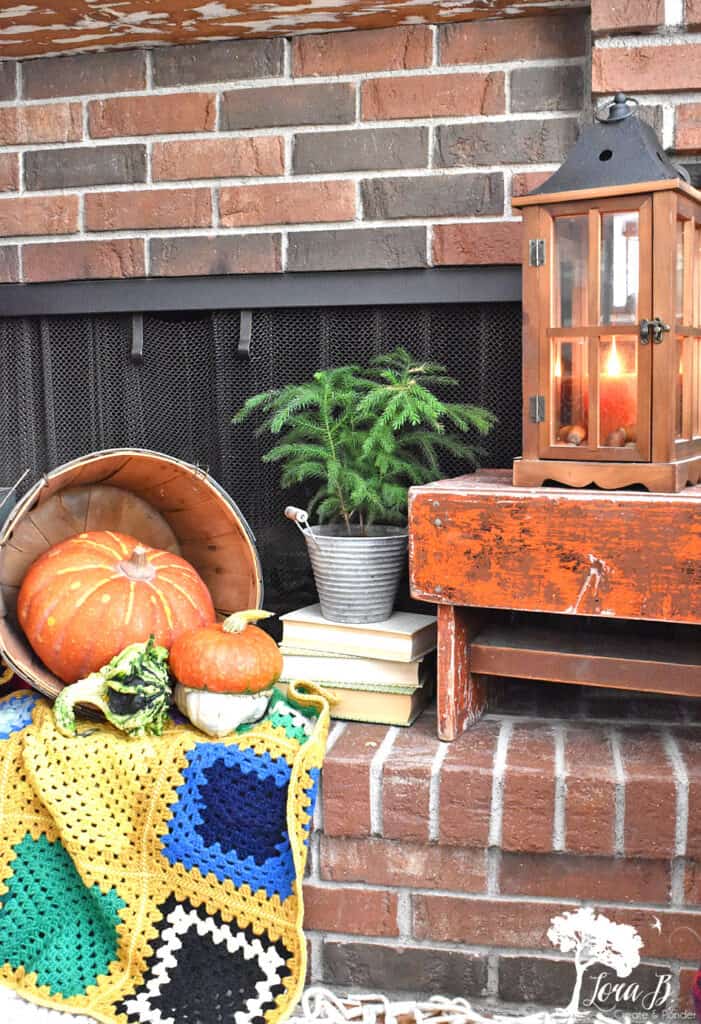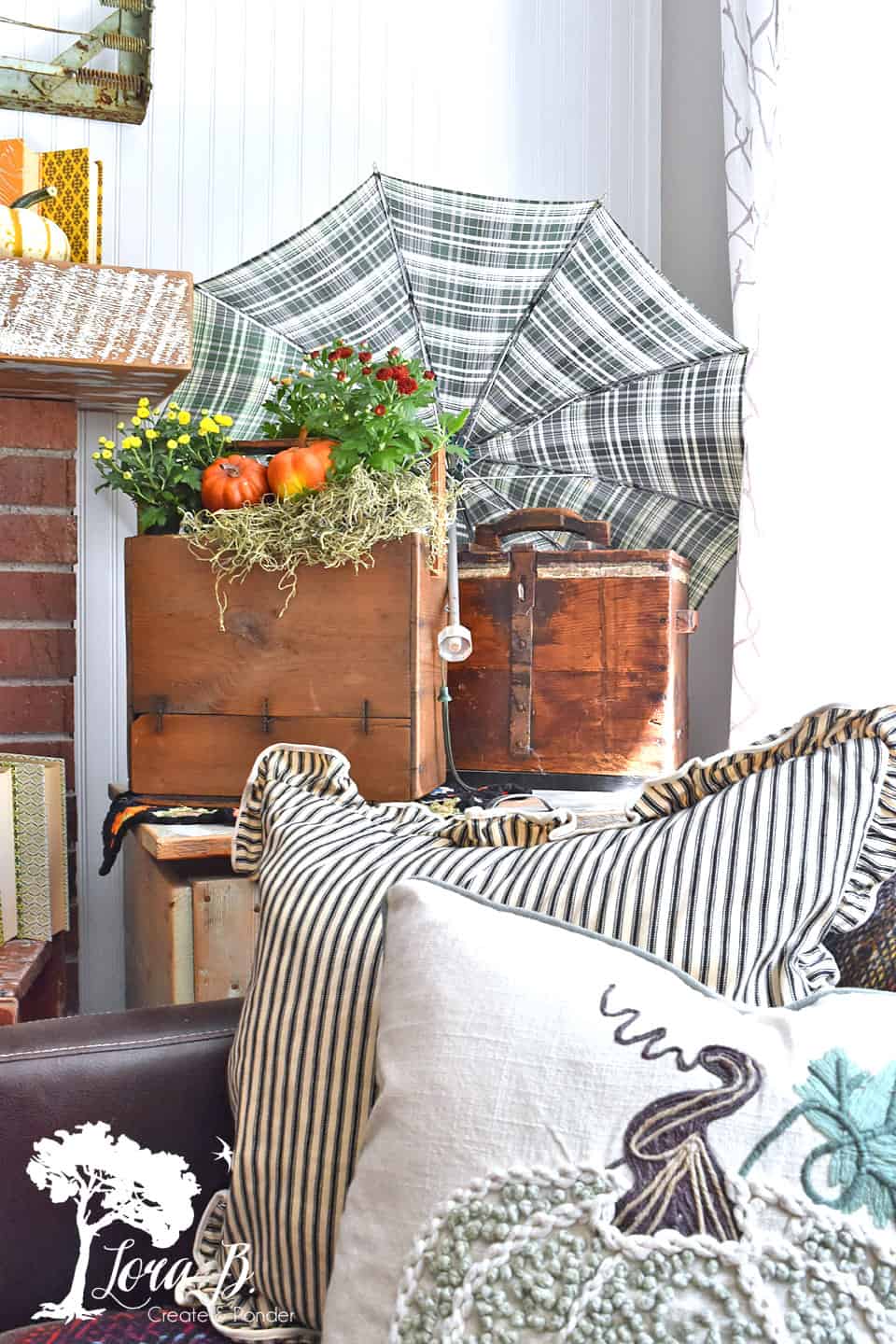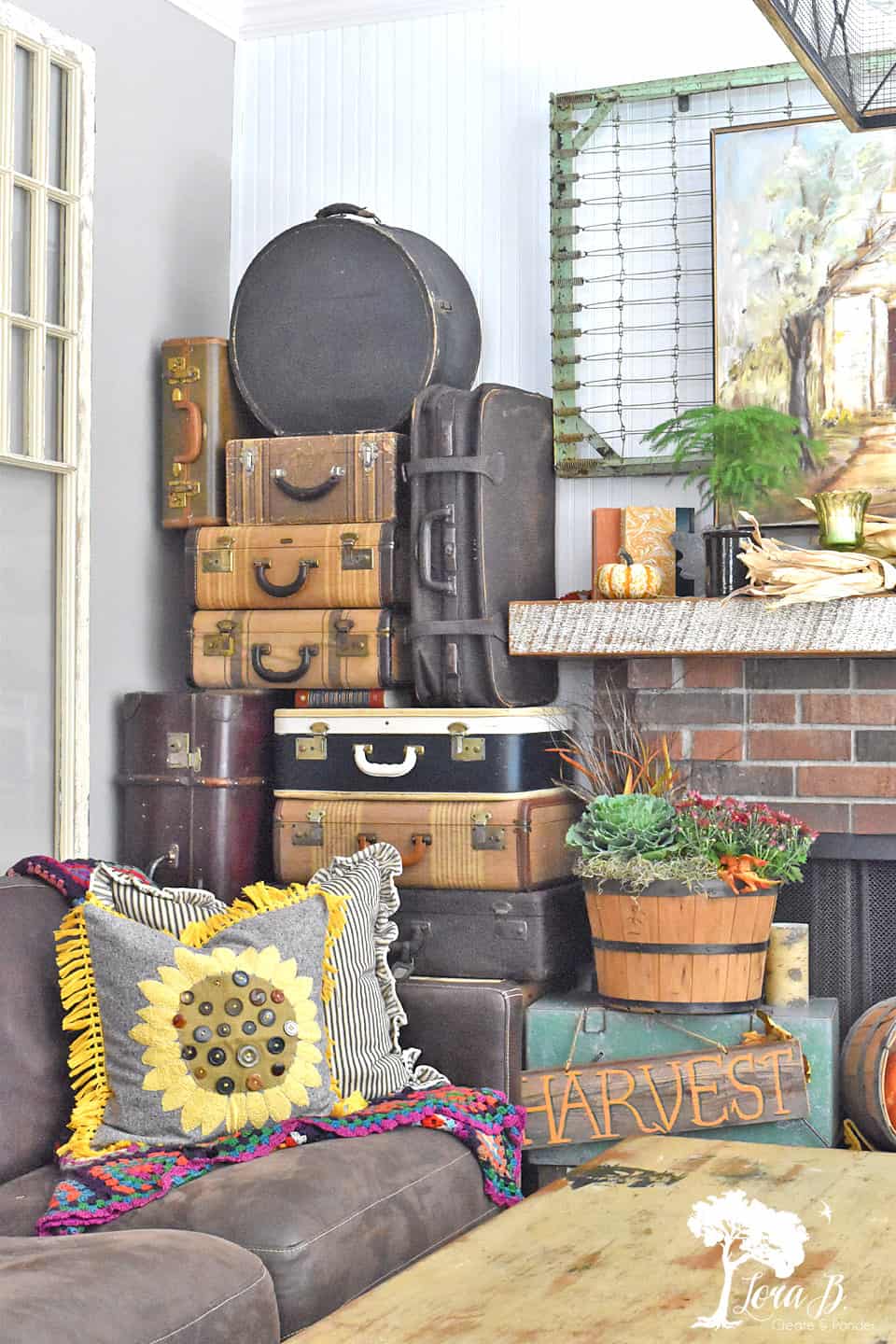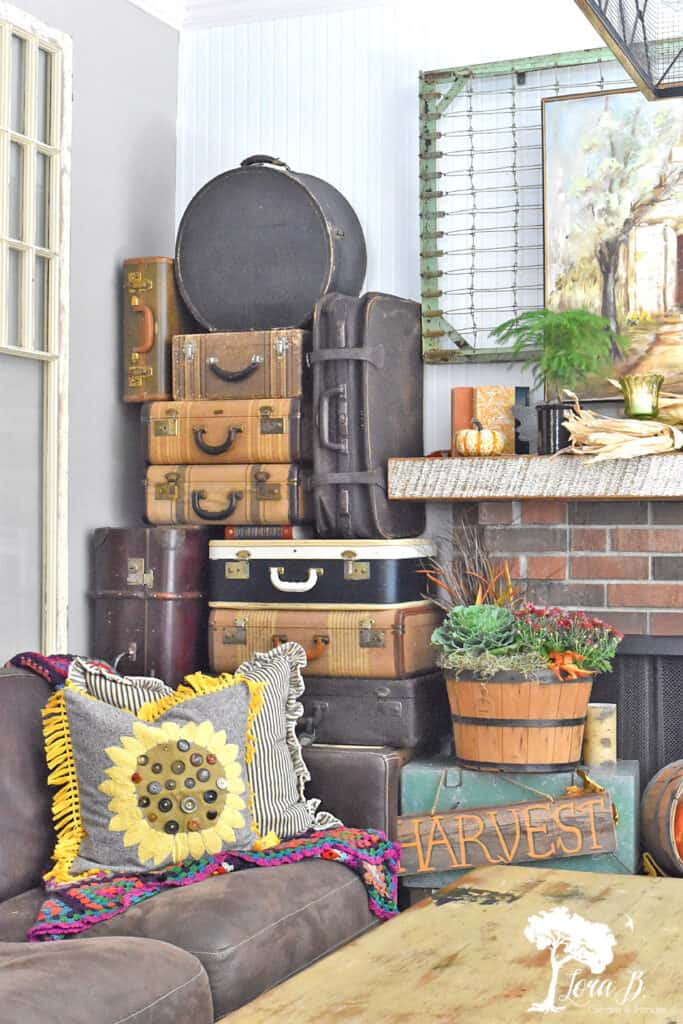 Vintage Textiles Add Softness to the Harvest Mantel
Yarn afghans add soft texture to all the hard materials. A colorful crocheted throw made by my Grandma pairs with a couple of small, Fall-colored pieces. Use them on the sofa, drape them, or place them under accessories.
My DIY Sunflower Button Pillows are always fun to pull out each Fall. Combined with black and white ticking ruffled pillows and a needlepoint pumpkin pillow, they create a welcoming seat.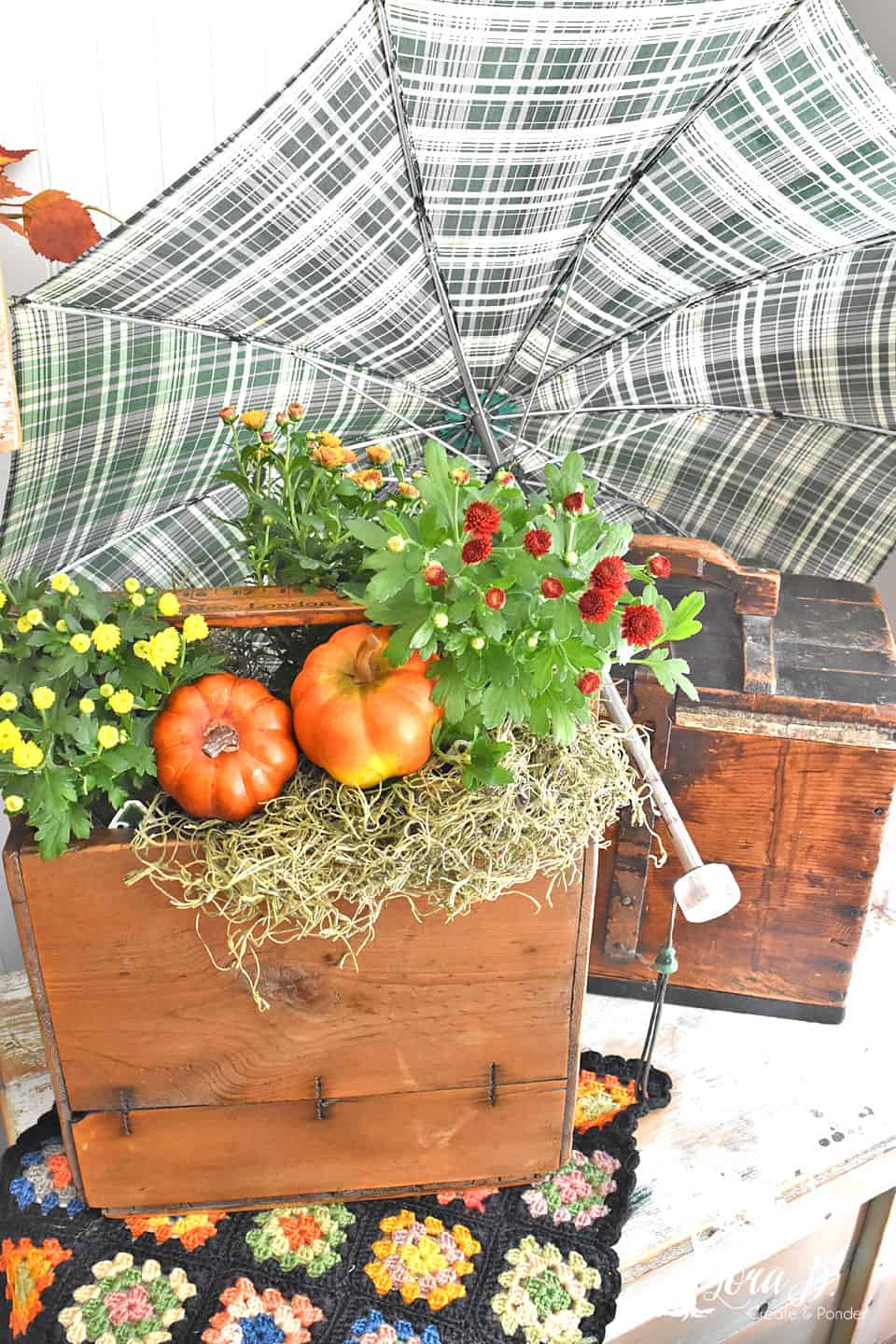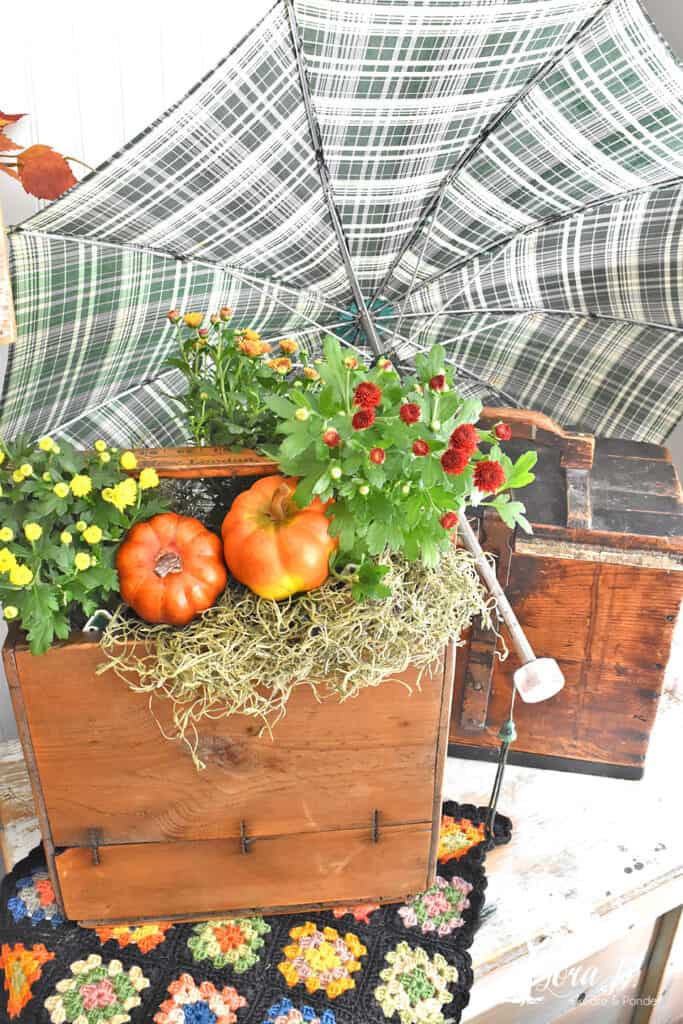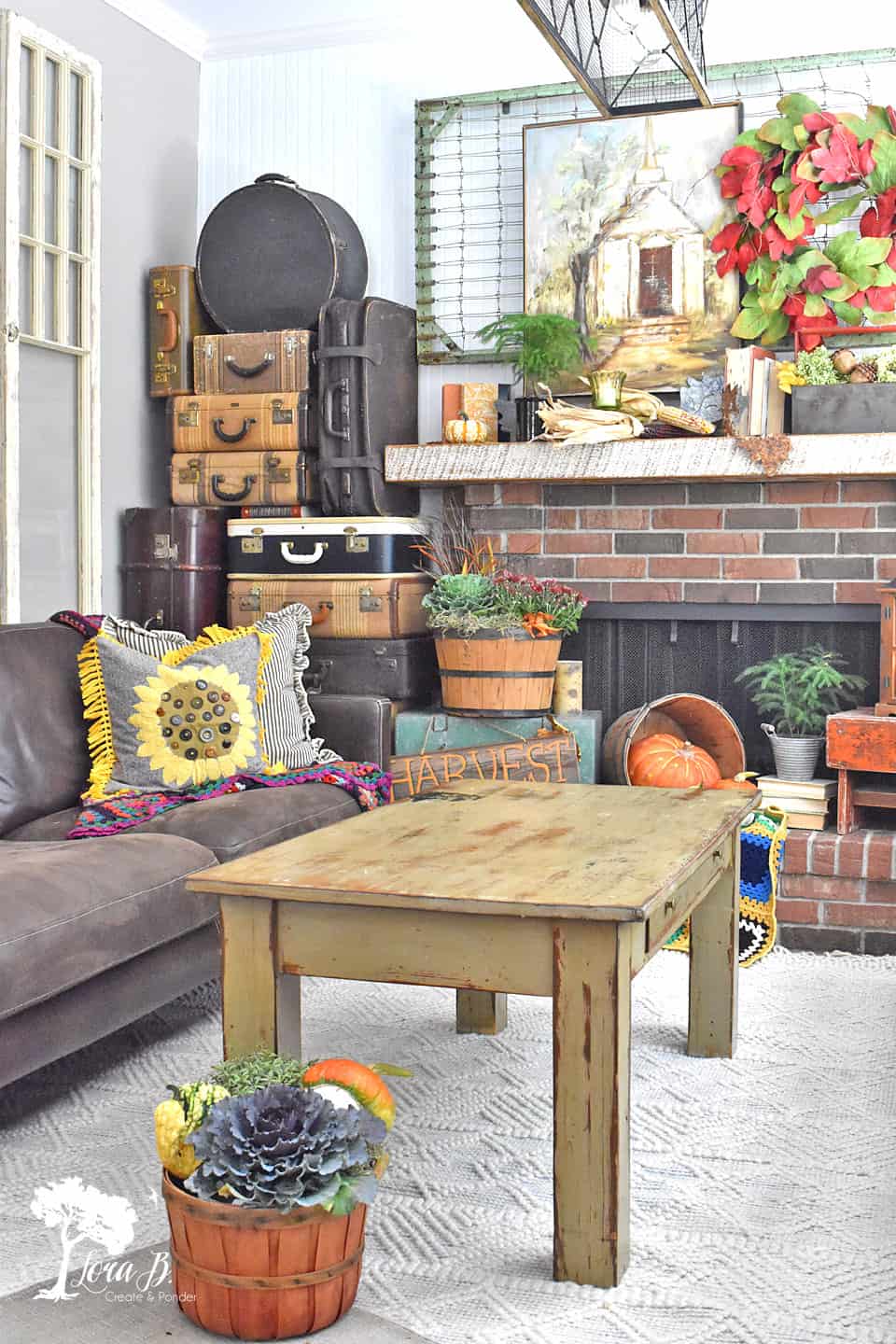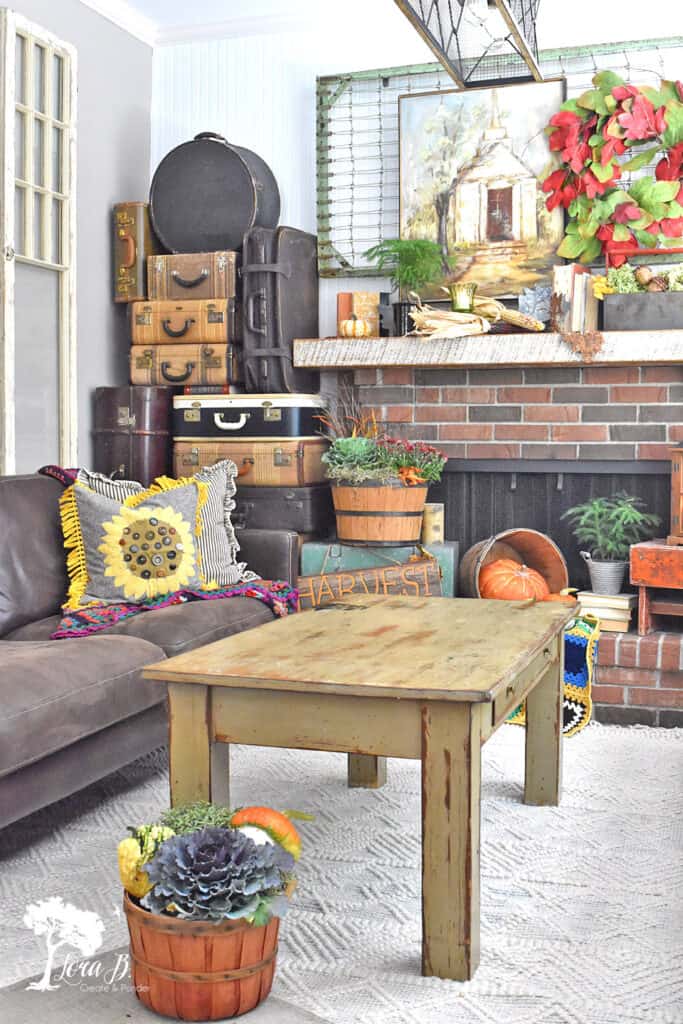 Combine Real and Faux Foliage on your Harvest Mantel
Fall Harvest beauty is all about bounty. I love to layer on plenty of natural, organic textures. Fresh kale and mum plants get a plastic bag around them so I can tuck them in here and there. Farm stand gourds and pumpkins add to the scene, along with faux leaves and grasses. Spanish moss tucks in around the edges for added texture.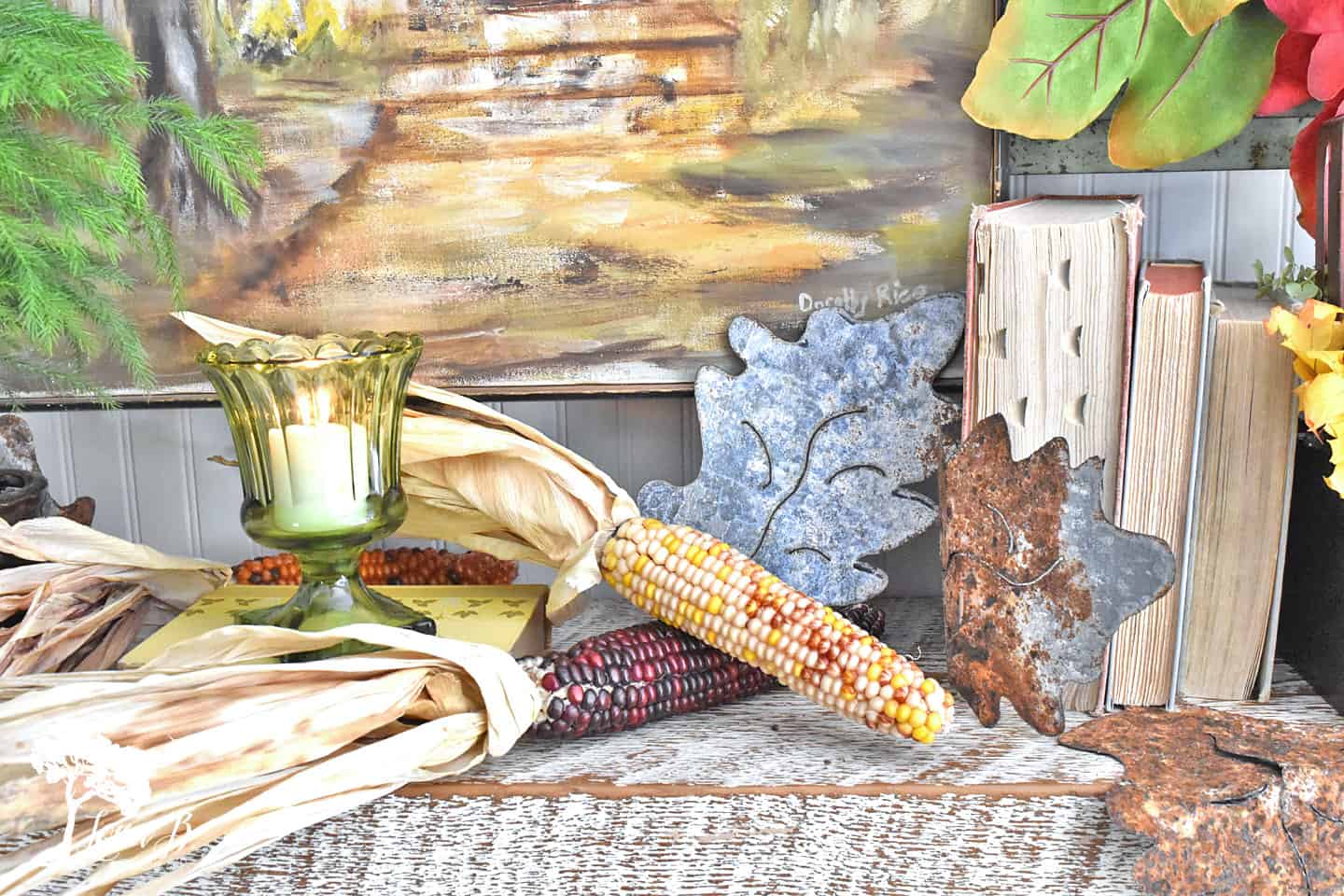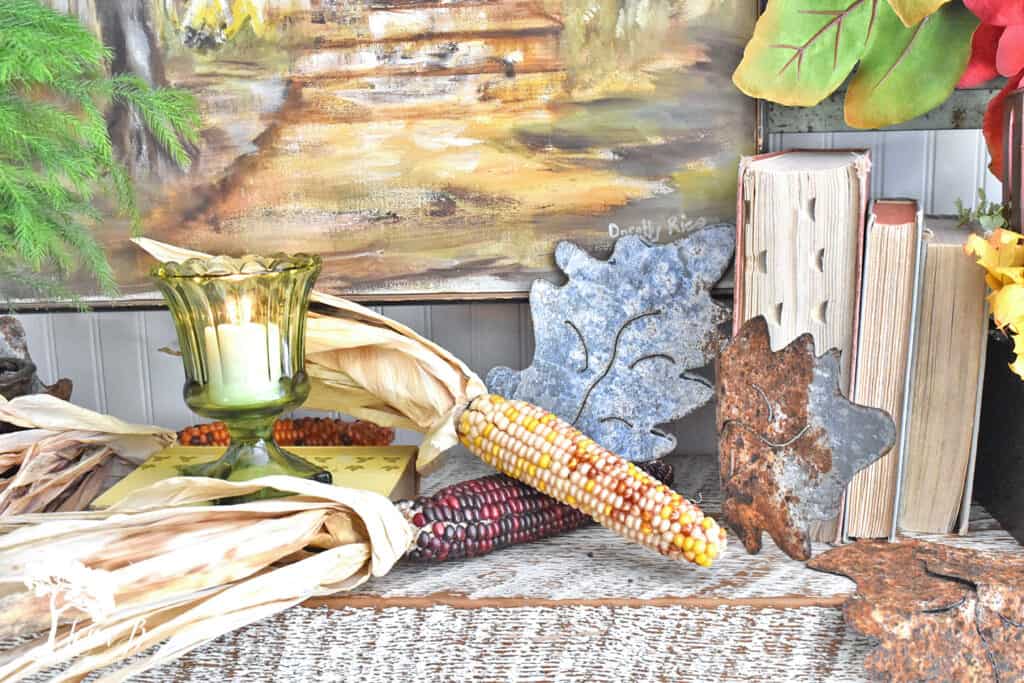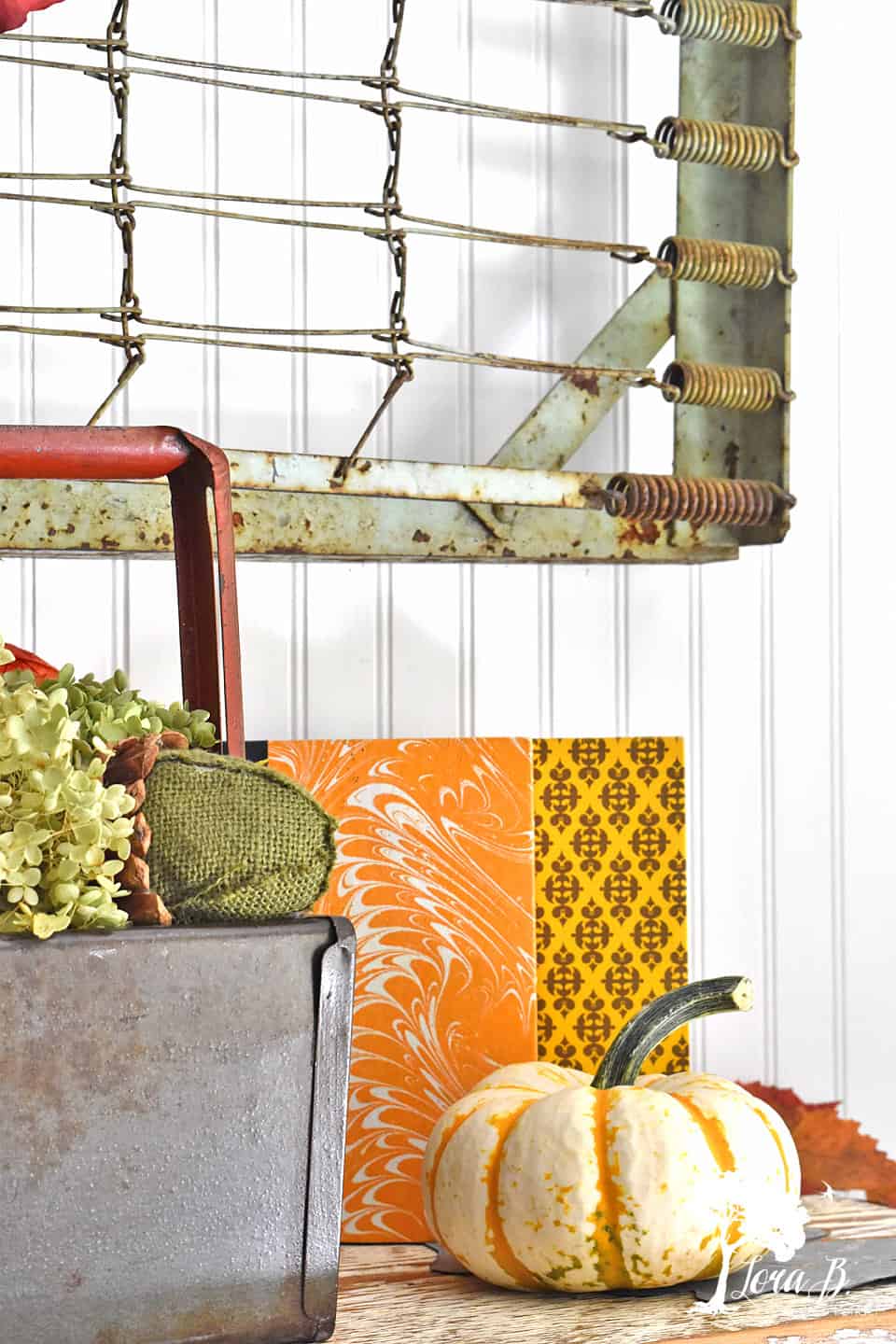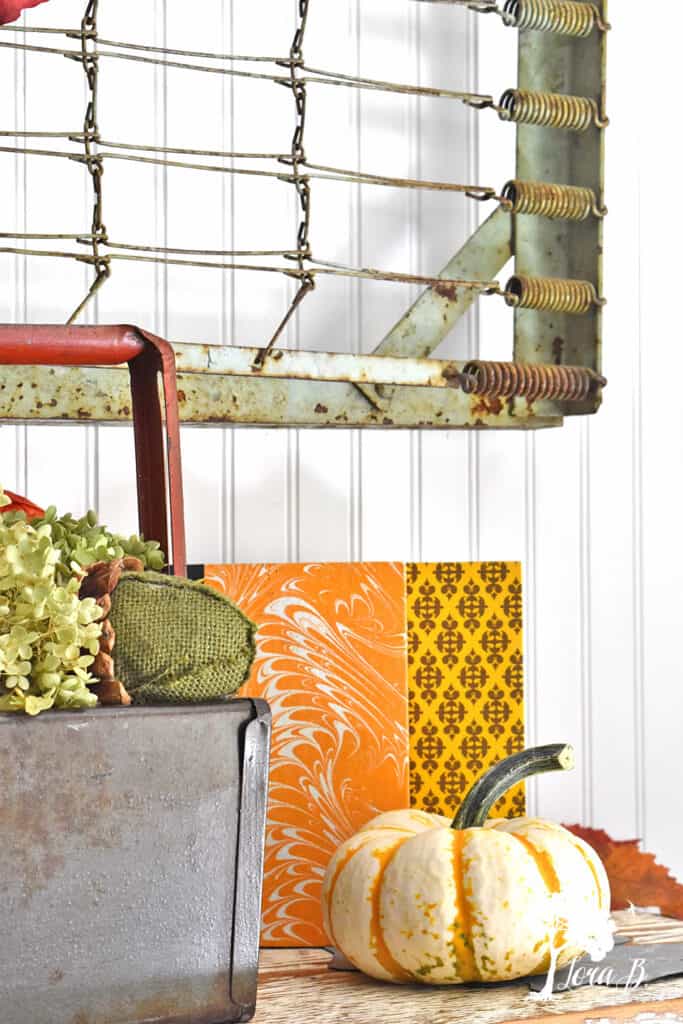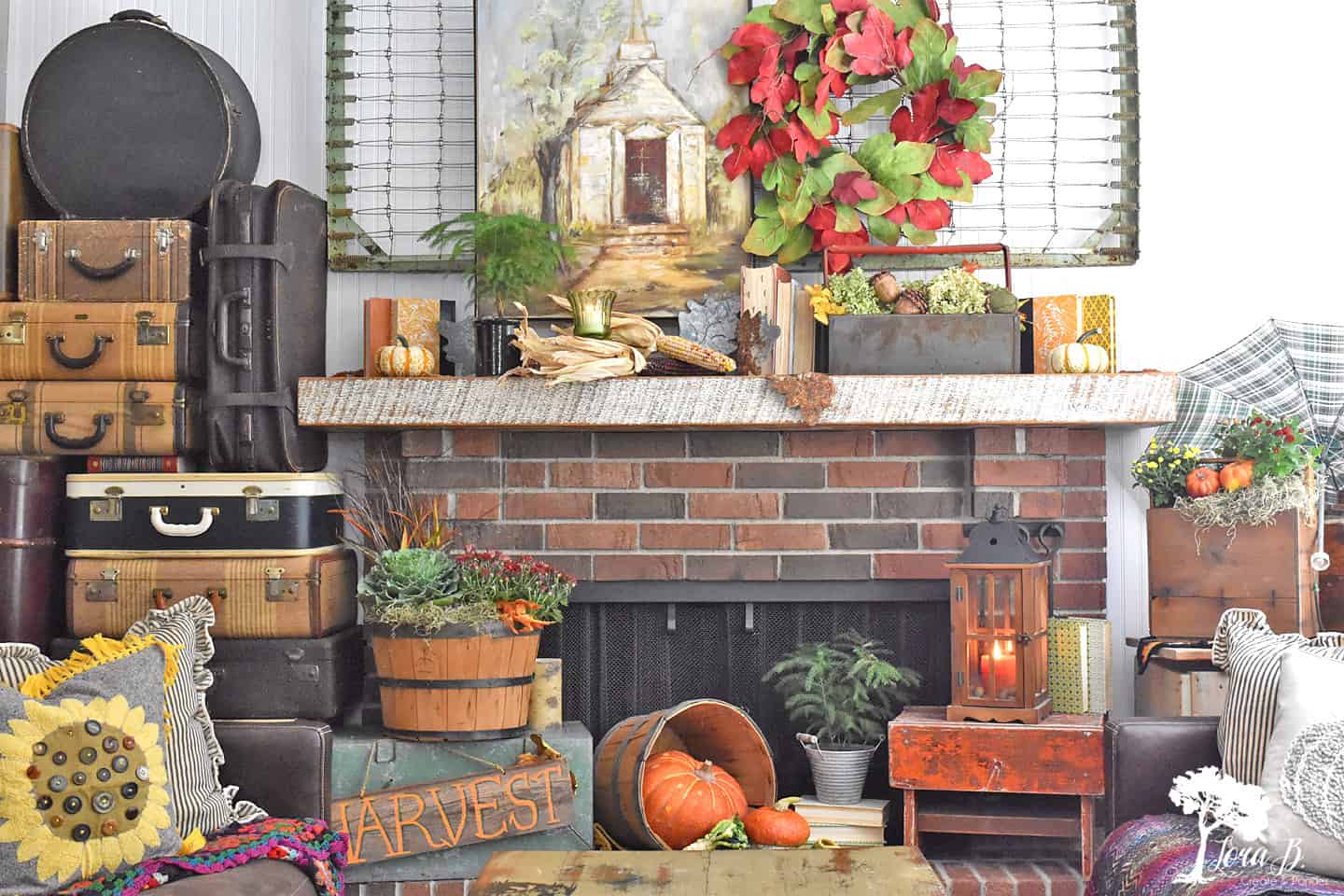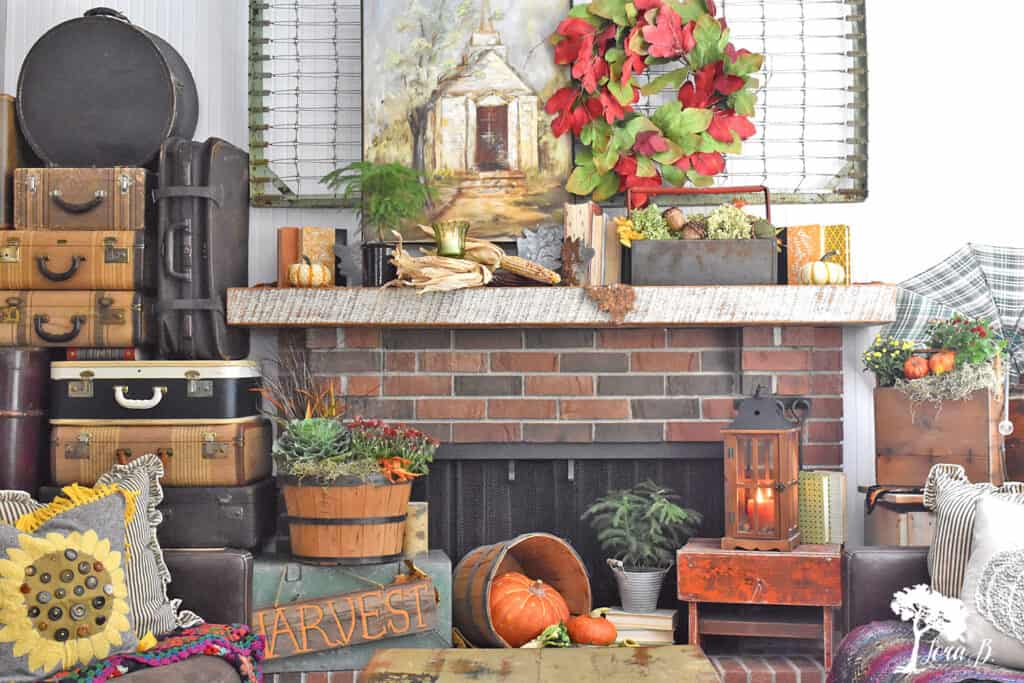 Once my mantel is decorated, it gets me in the mood to decorate the rest of the house for Fall! Some of our leaves have already fallen, but the beautiful Minnesota autumn colors haven't even begun yet outside; Fall is our favorite time of year because our yard is filled with Maple trees!
I hope this Decorating the Fall Mantel with Rustic Nostalgia gave you some new ideas! I can't wait to see the rest of these talented blogger's homes, all decorated for Harvest!
Please pin, share, and enjoy the rest of the inspiration!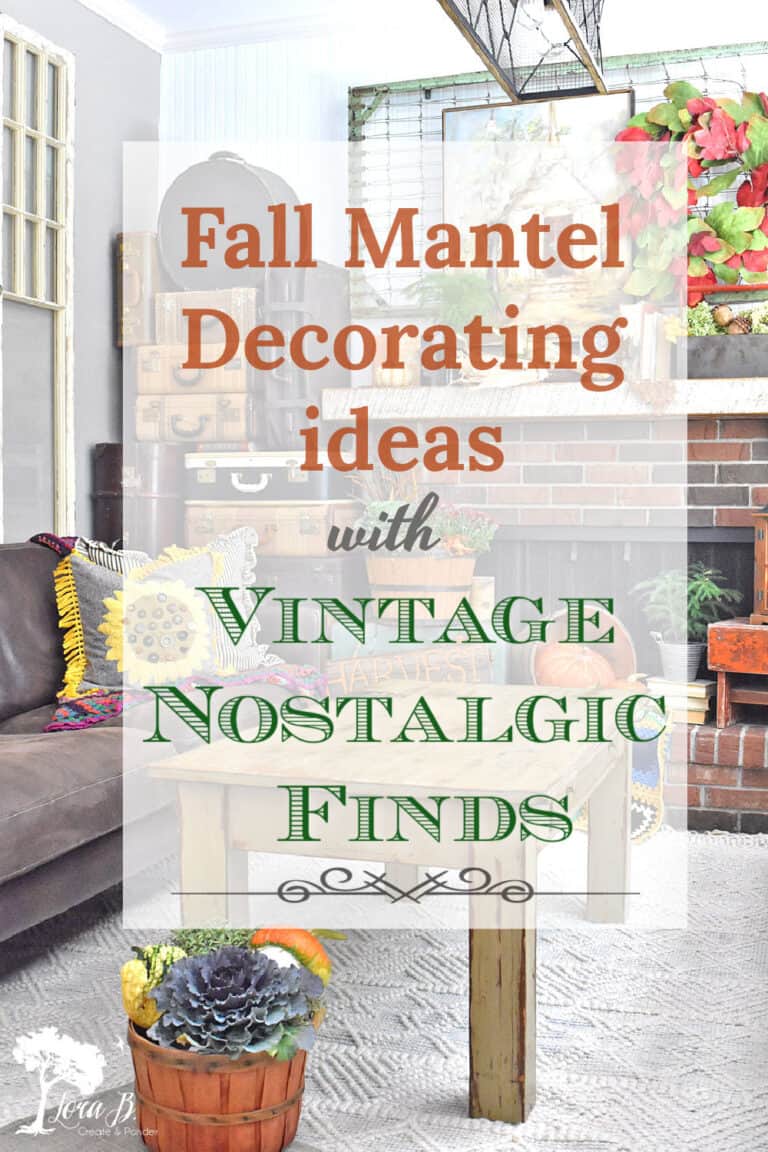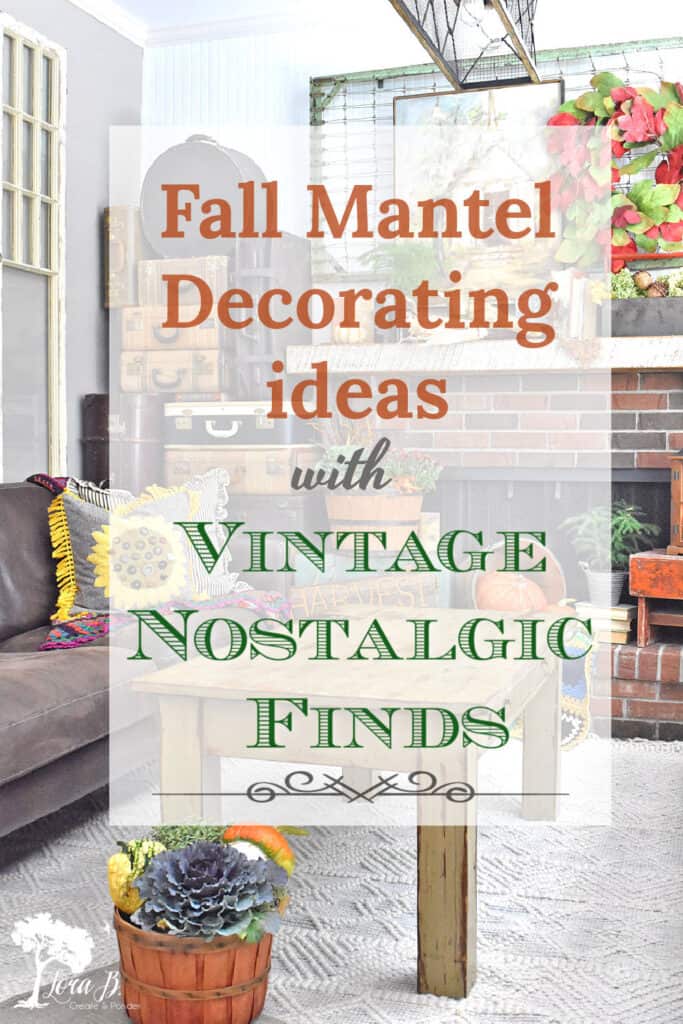 Harvest Home Blog Tour
Sharing at these lovely parties: