Christmas Decor Inspiration at Bachmans
retail store christmas decorating inspiration at Bachmans.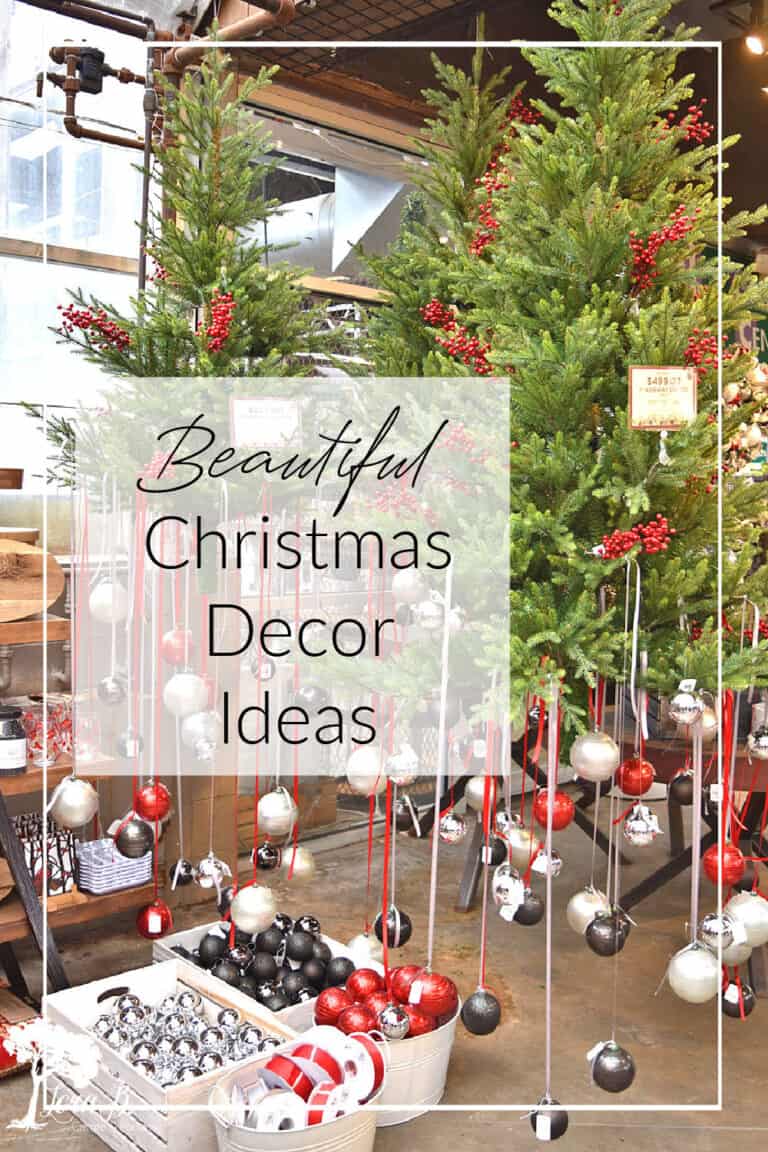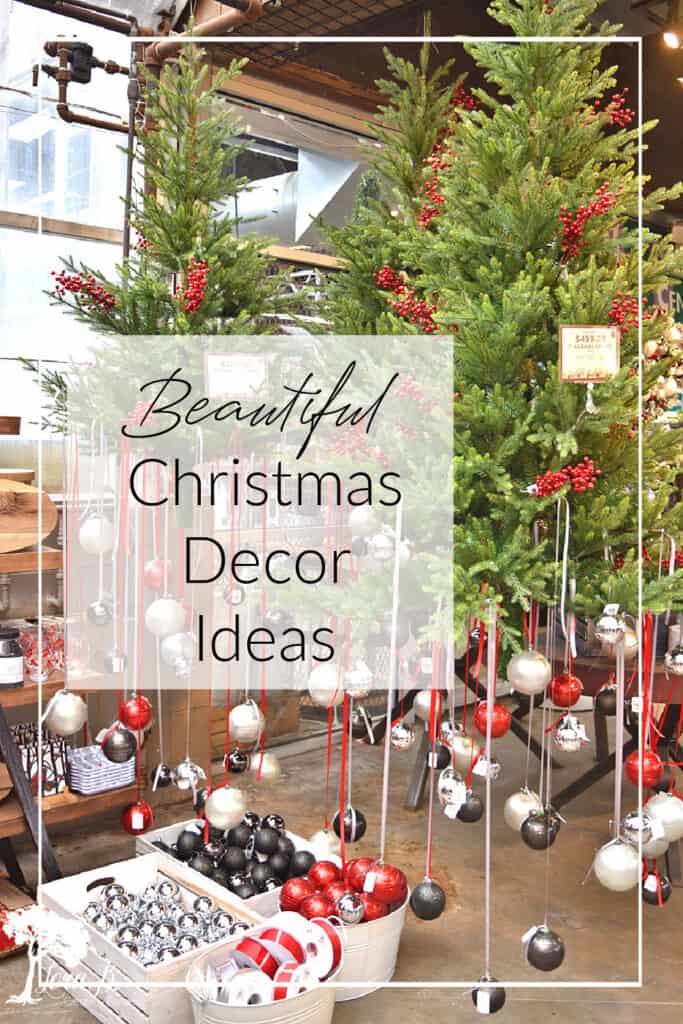 Retail stores at Christmas are like a candy store for adults! Although online purchasing is the trend, walking through the isles of a beautifully decorated store for the season is a special treat! My city is blessed to have a wonderful, local chain that offers the most beautiful florals, gifts and home accessories. Each season, Bachmans pulls out all the stops to inspire their customers. Today I'll share some of their Winter Wonderland holiday vignettes. Hope you enjoy this Christmas Decor Inspiration at Bachmans!
Christmas Decor Inspiration at Bachmans
For your convenience, this post contains affiliate links. If you make a purchase, I may receive a commission. There is no additional cost to you. My full privacy policy is here. 
Bachmans' special Holiday decor tour used to be held in a home located next to their flagship store. But the last years, it's moved to inside their store in the bright, atrium area. There's more elbow room to wander, more space for their designers to create, and the deli and bathrooms are close by! (and it's handicap accessible) There is a $5 admission; reserve your spot ahead of time.
The self-guided tour is chock full of beauty! An info sheet describes each vignette's theme, and products are displayed nearby for easy purchasing. And you get a coupon, too! Bachman's is definitely making it enjoyable to shop in real life!
Yes, this is a picture-heavy post! Grab a cup of tea, hot cocoa, or coffee, and get ideas for your Christmas decorating!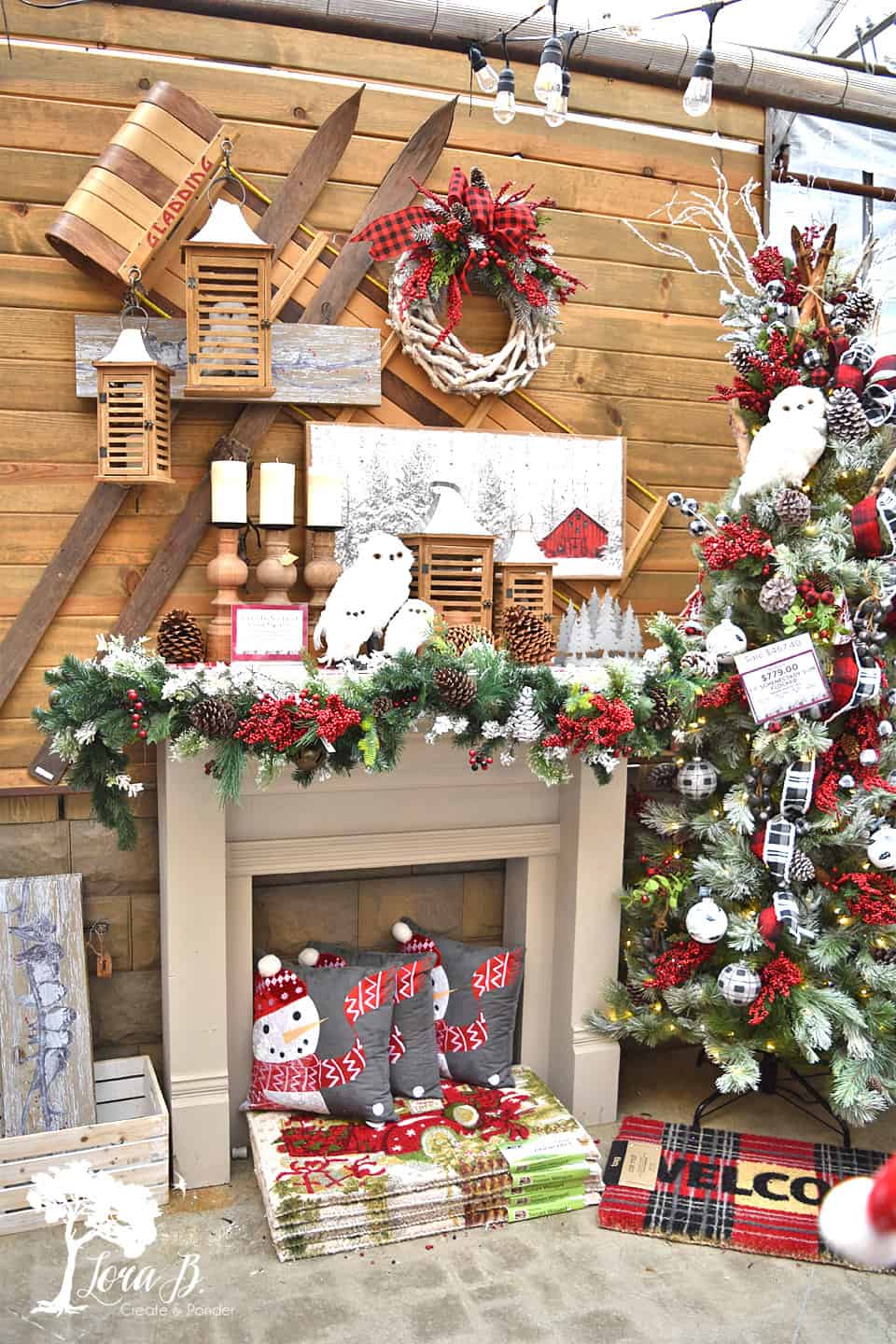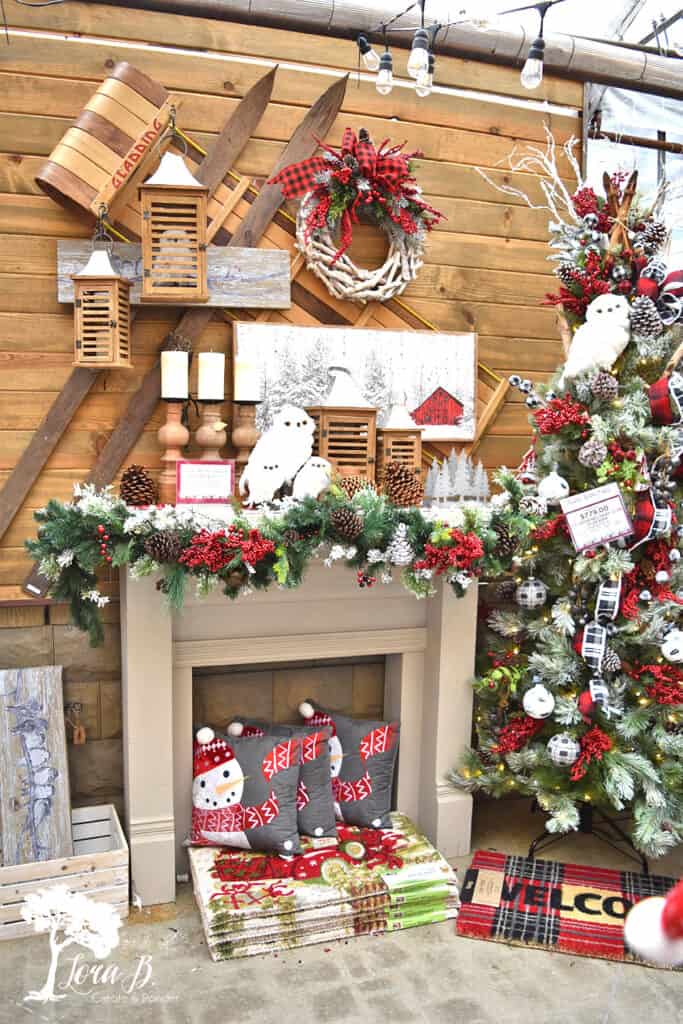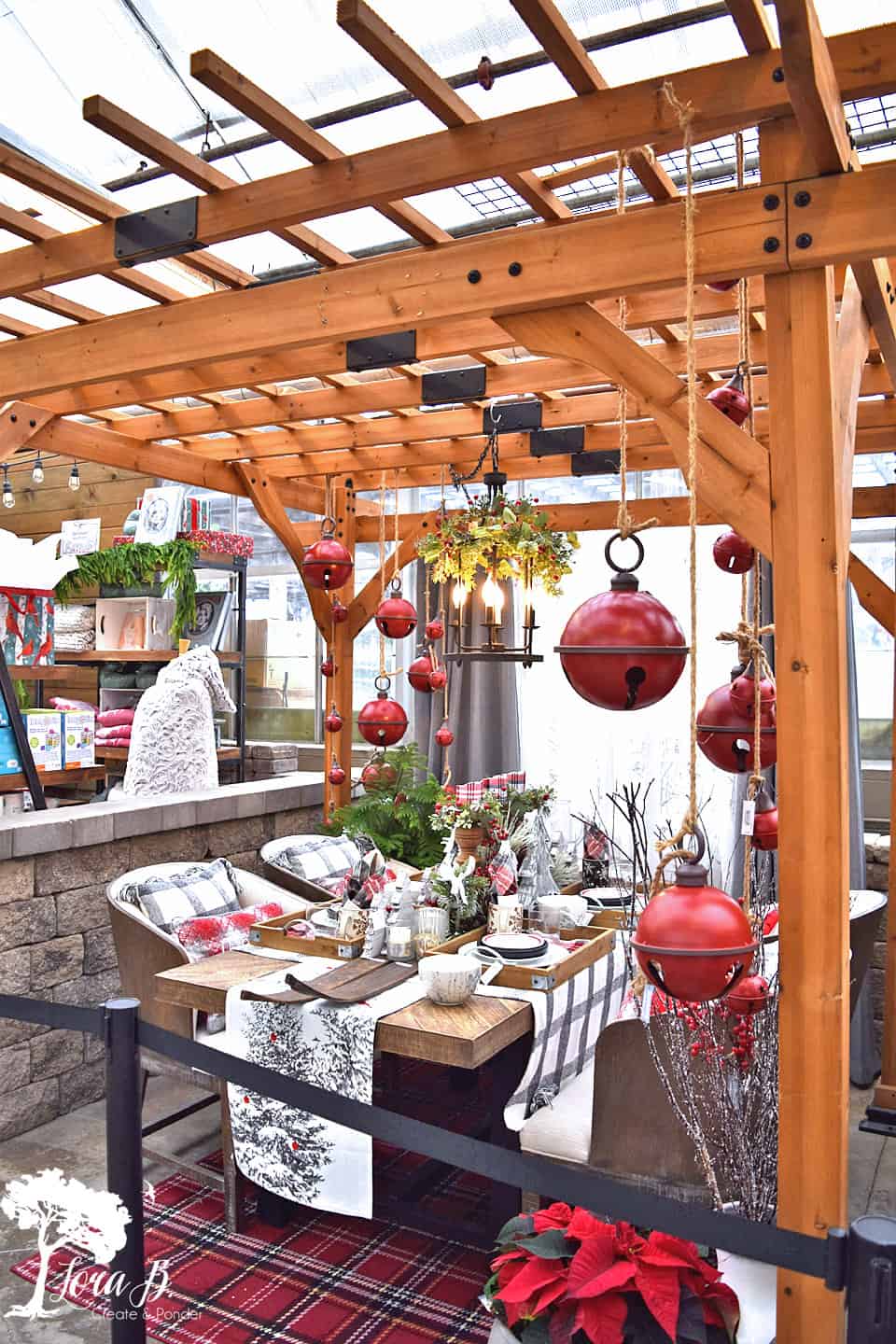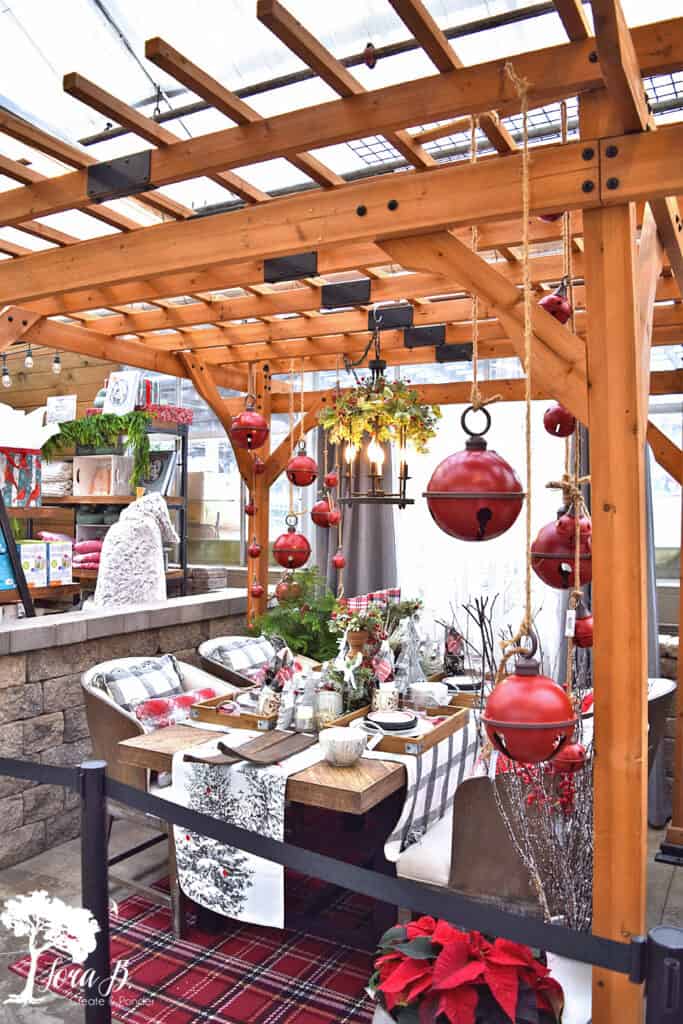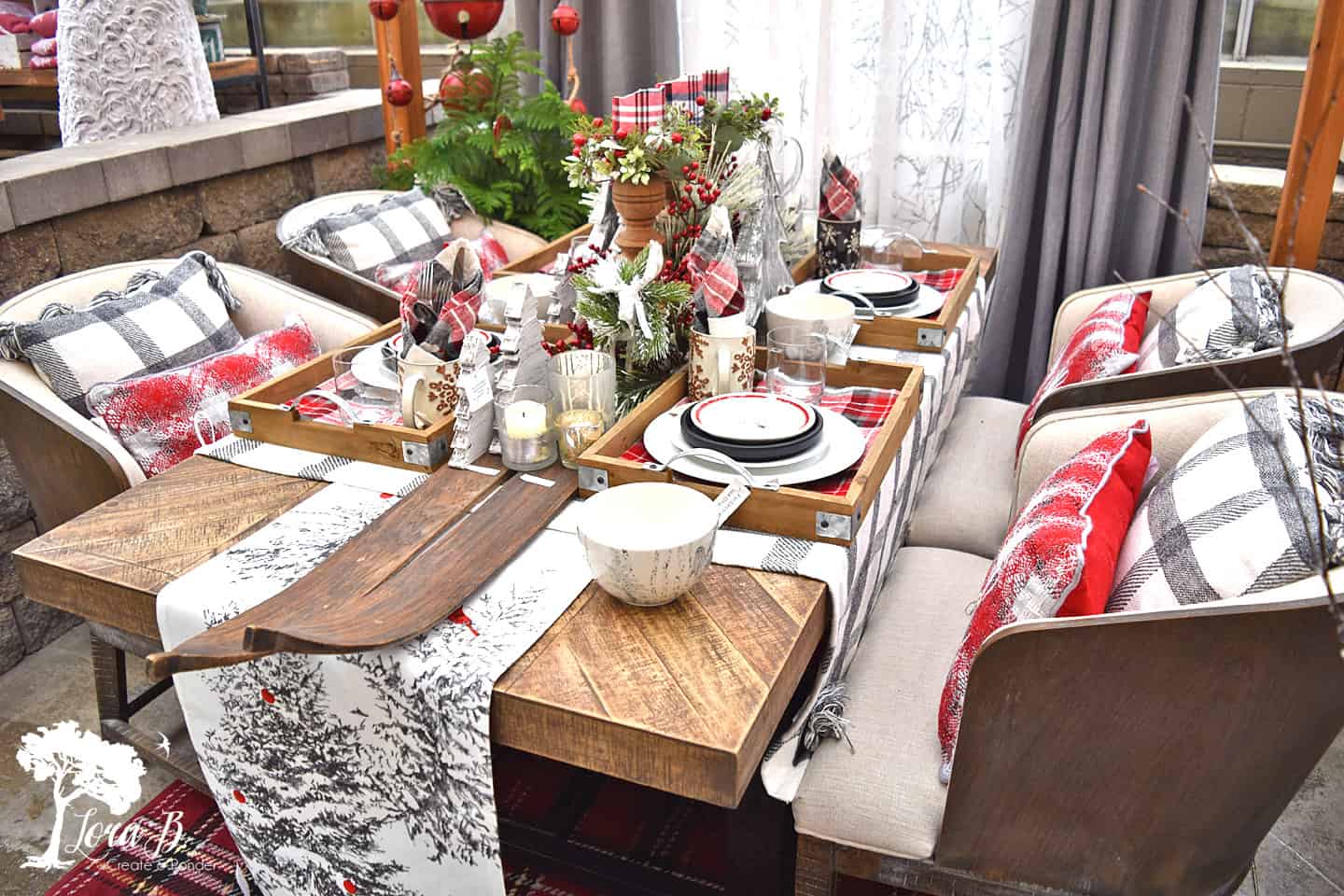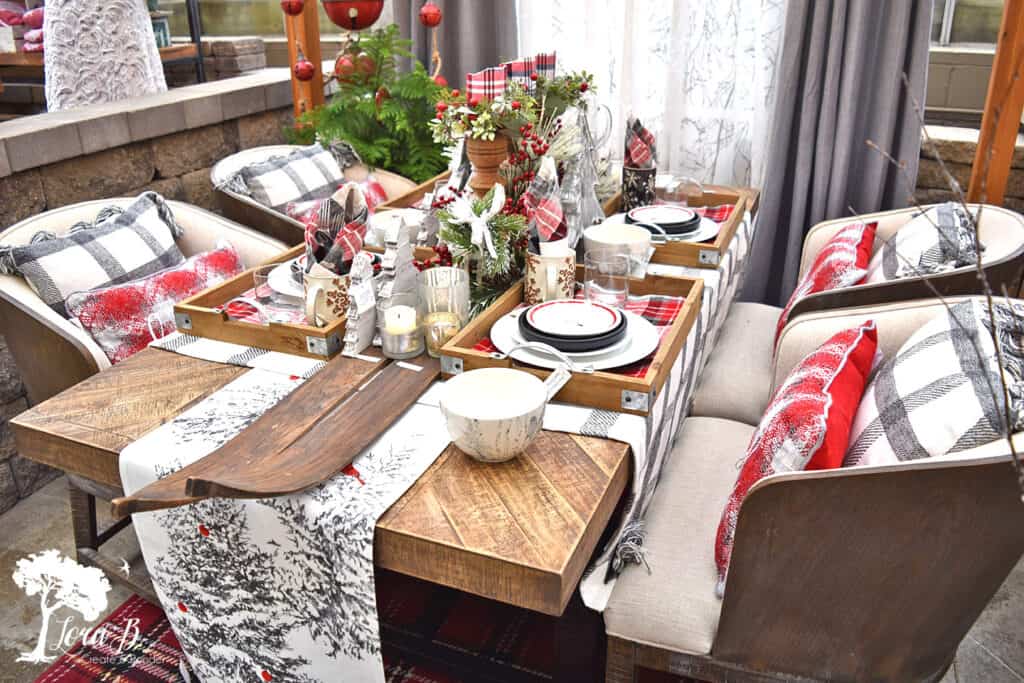 Buffalo Check and Plaid Christmas Decor
Classic red, black, and white buffalo check and plaid started off the Winter Wonderland theme. Vintage sleds, skis, snowmen and icy branches filled every corner. Winter white owls perched from the mantel and the tree. Cozy pillows and plaid linens added the visual warmth. We loved the old skis as a table runner, and also around the deer art. Time to get out the vintage sleds and skis!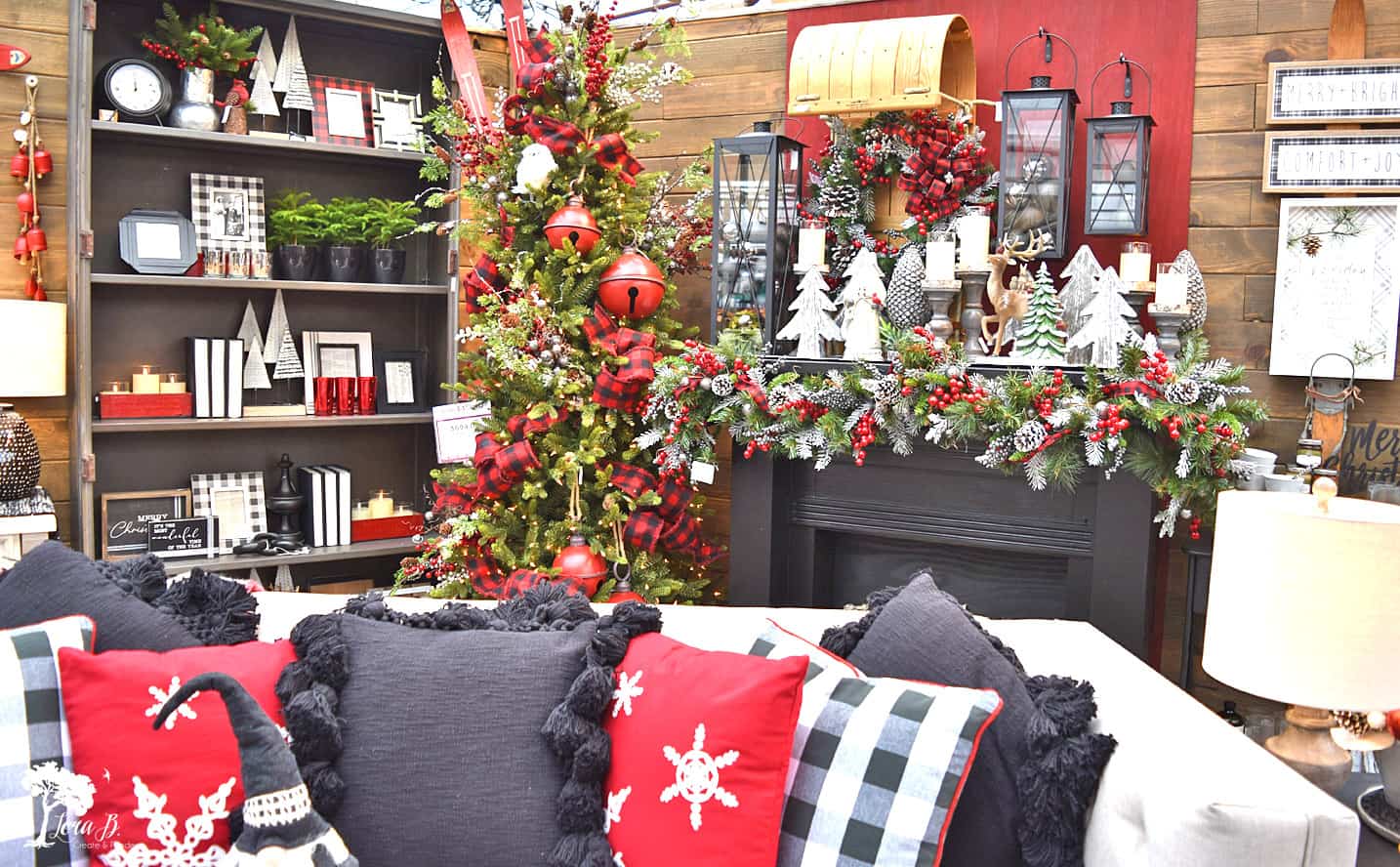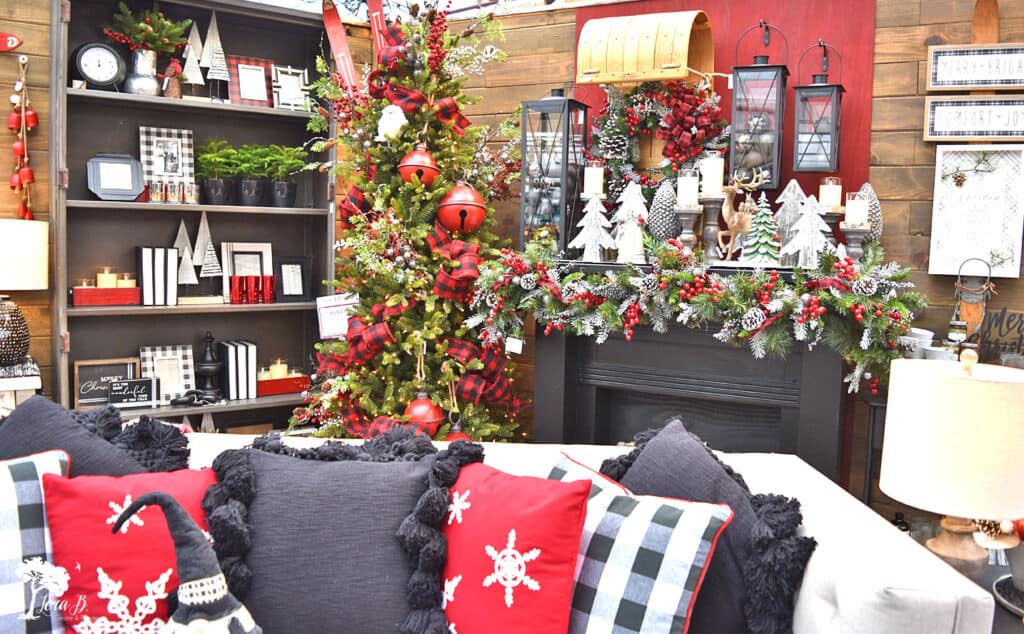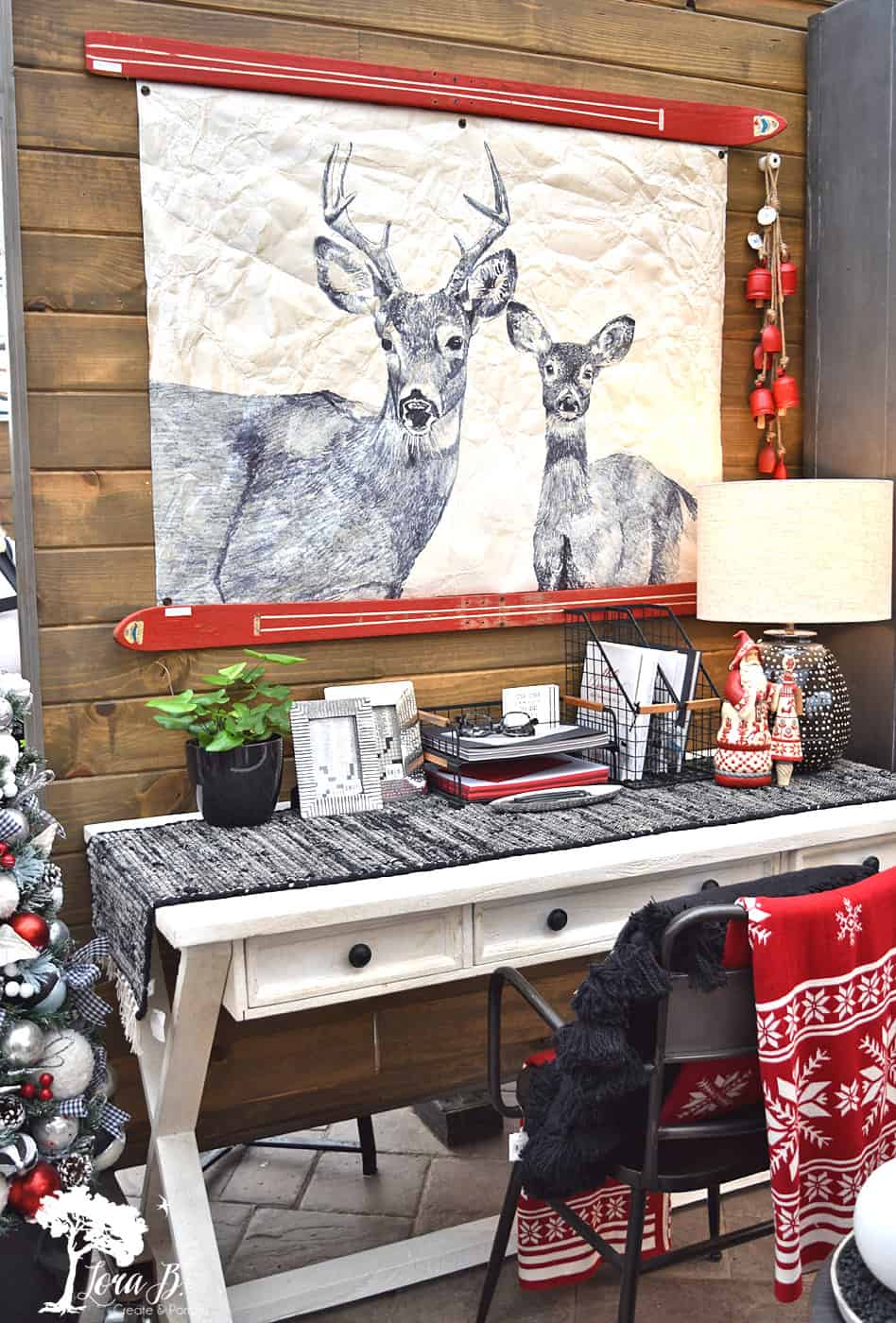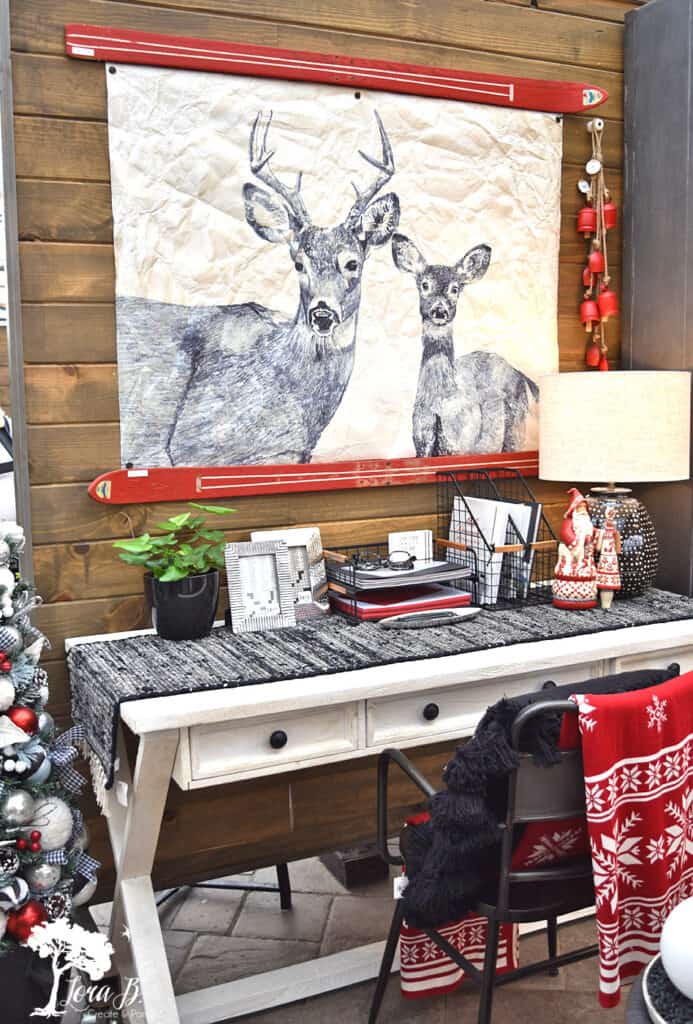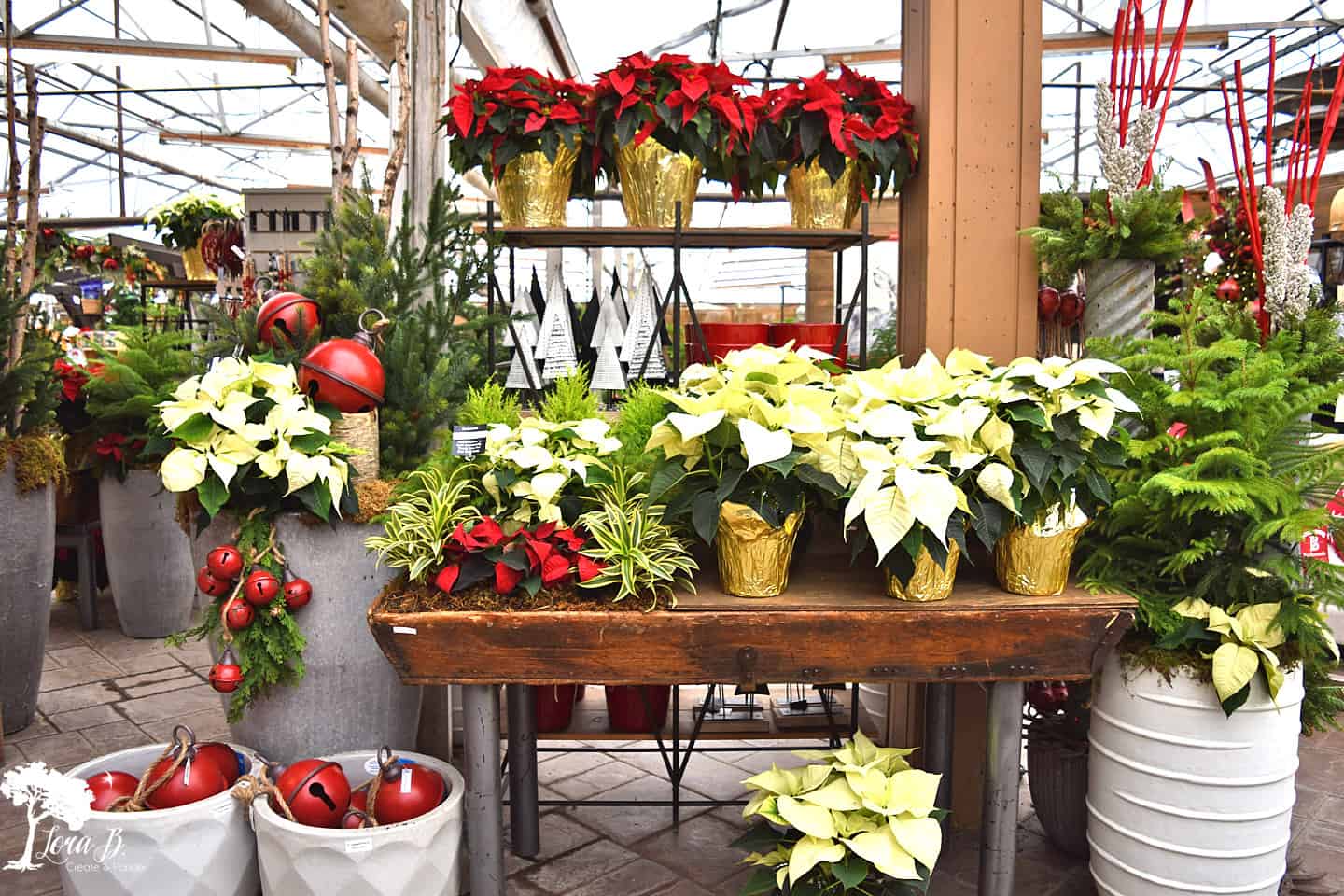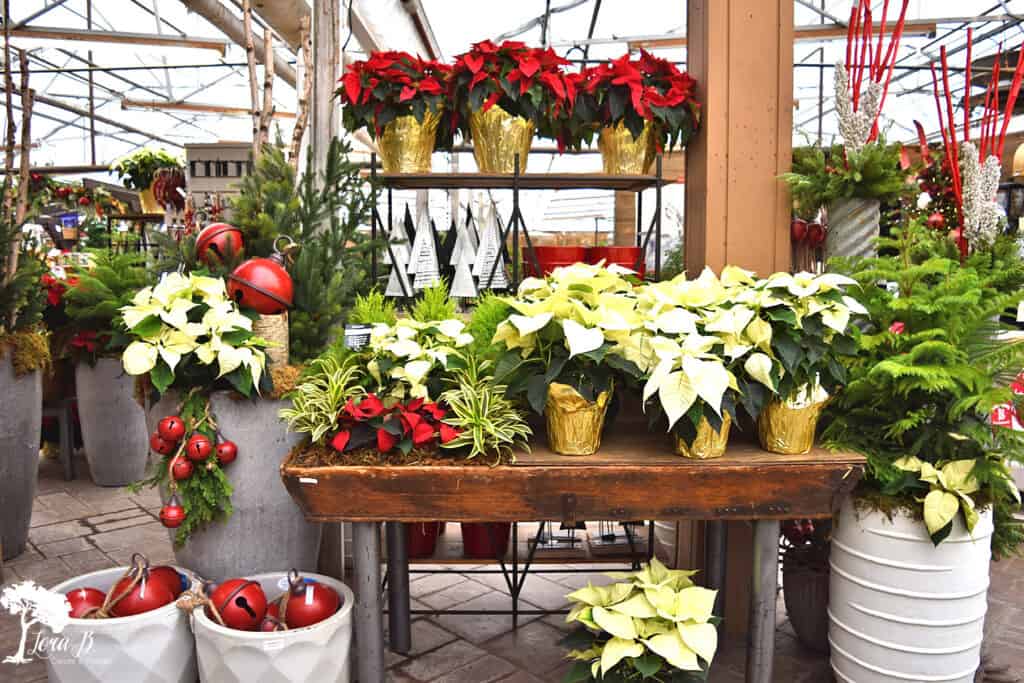 Christmas Baking Theme Decor Ideas
The design team always includes a Christmas baking/kitchen area that is sure to delight. Of course I love how they use vintage pieces as backdrops and props. Gingerbread houses and cookies are the focus of this grouping; so charming.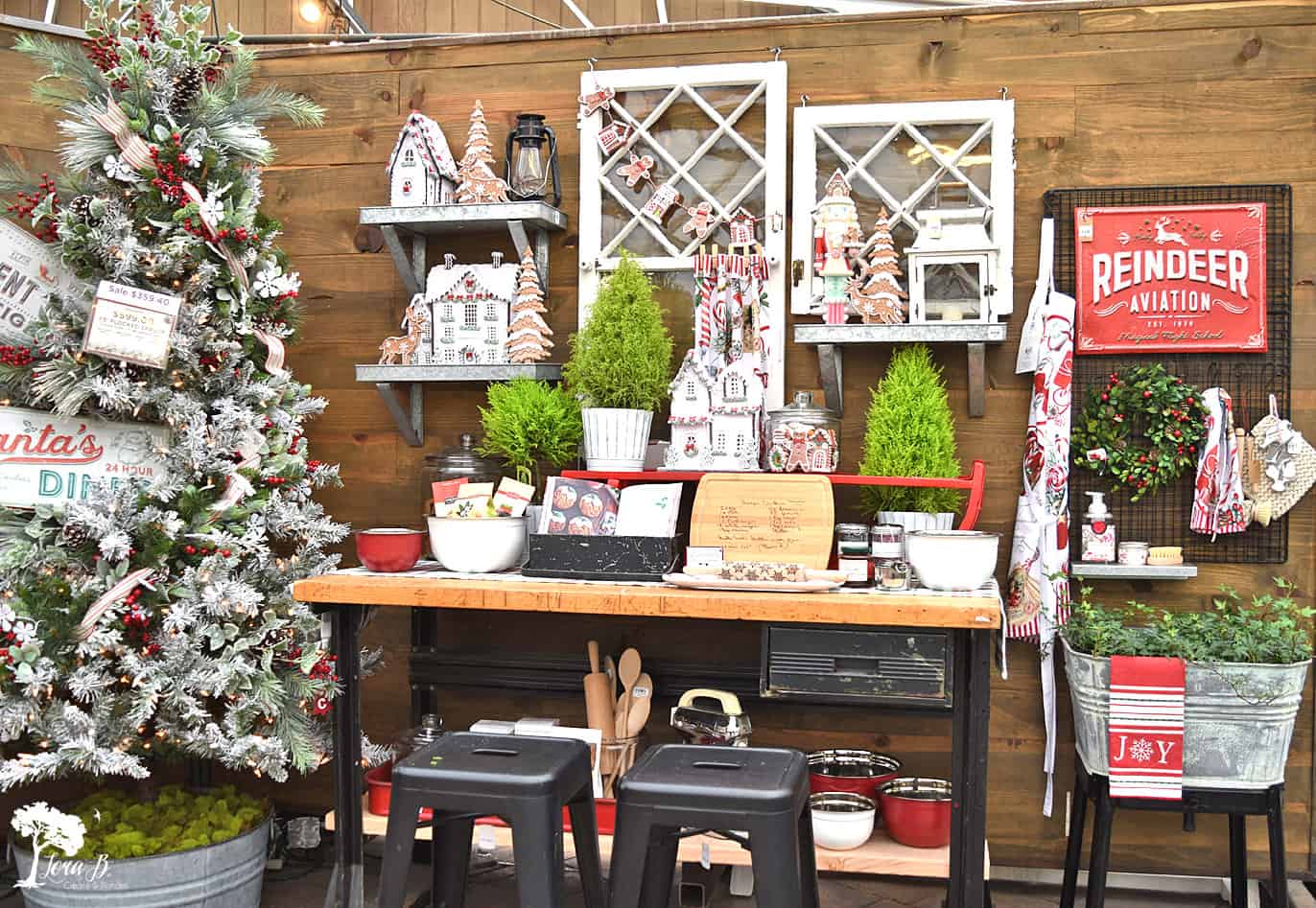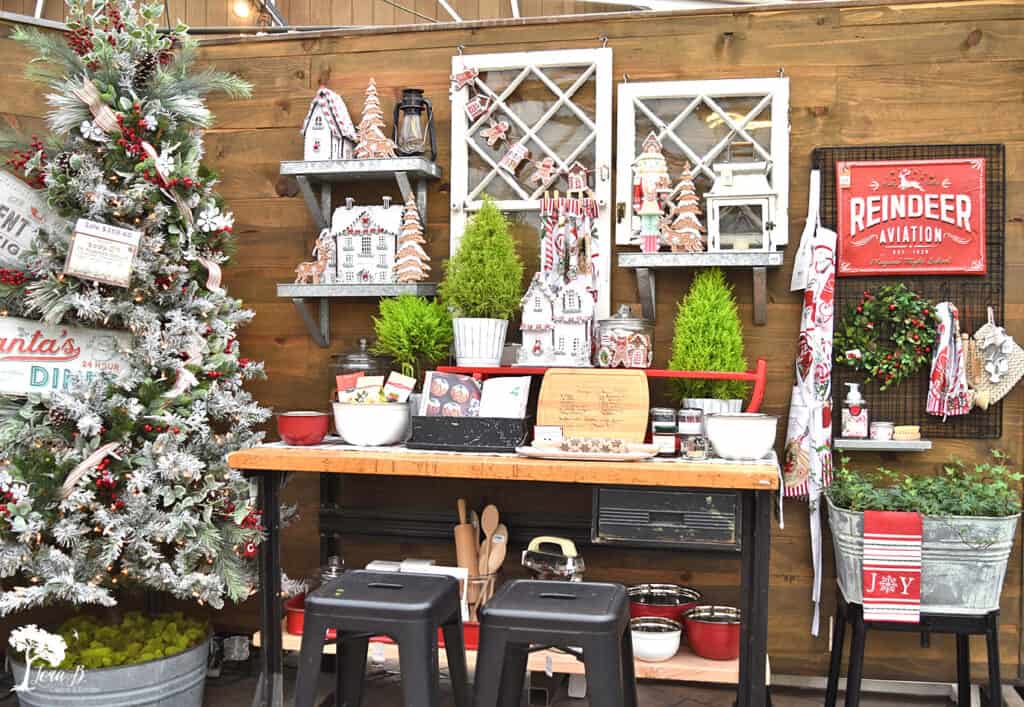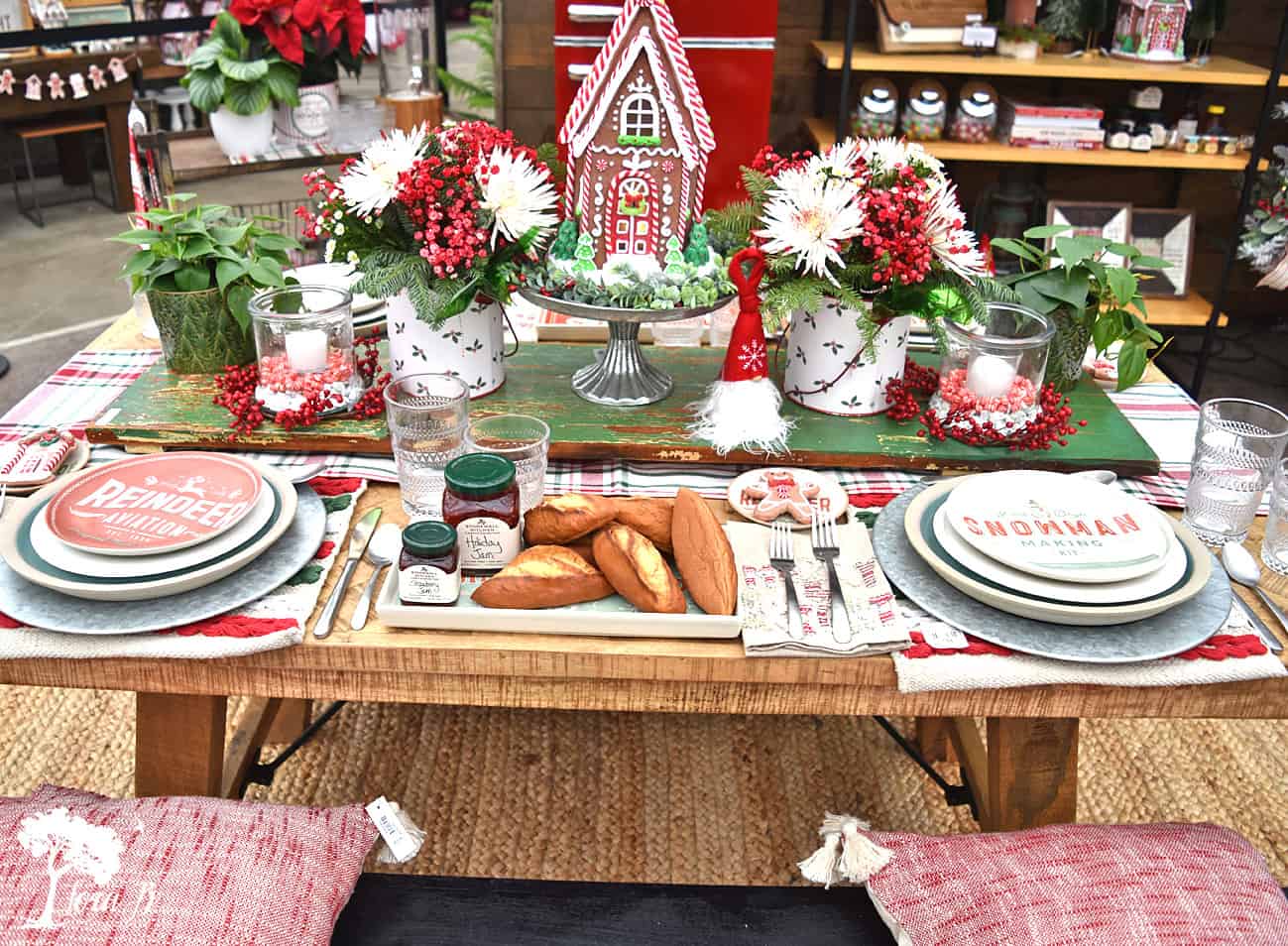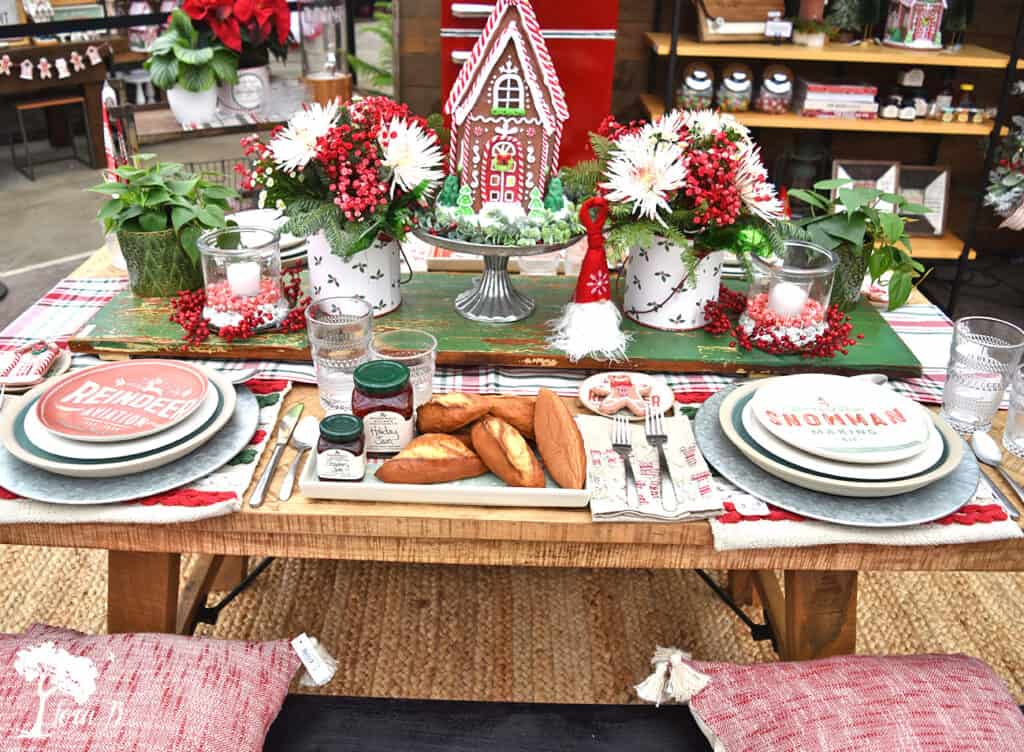 Modern Loft Style Christmas Decor
For a more mod look, this area resembled a trendy loft. The chartreuse velvet loveseat and gold accents gave the mid-century mod style that's so popular. Classy and upscale, indeed.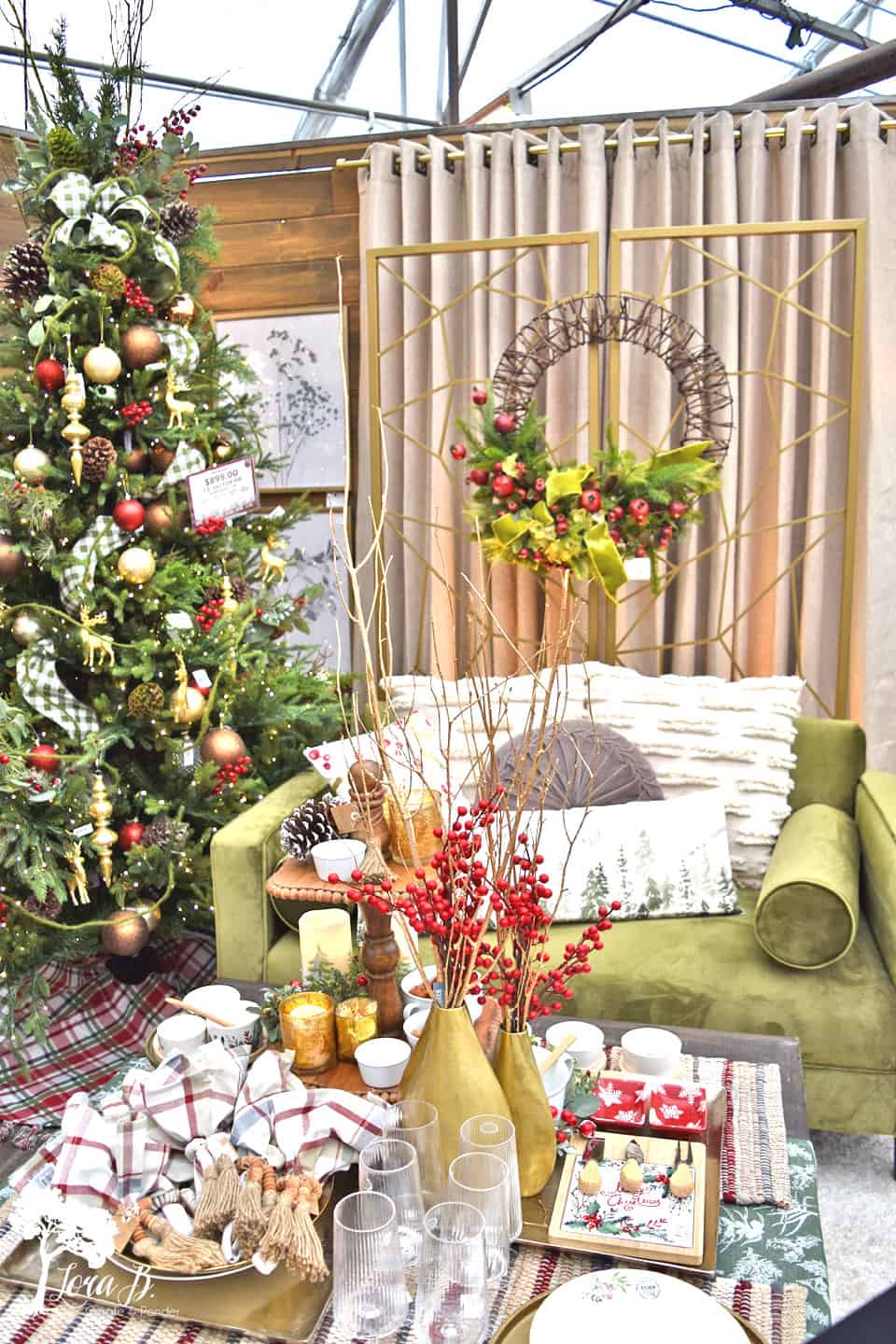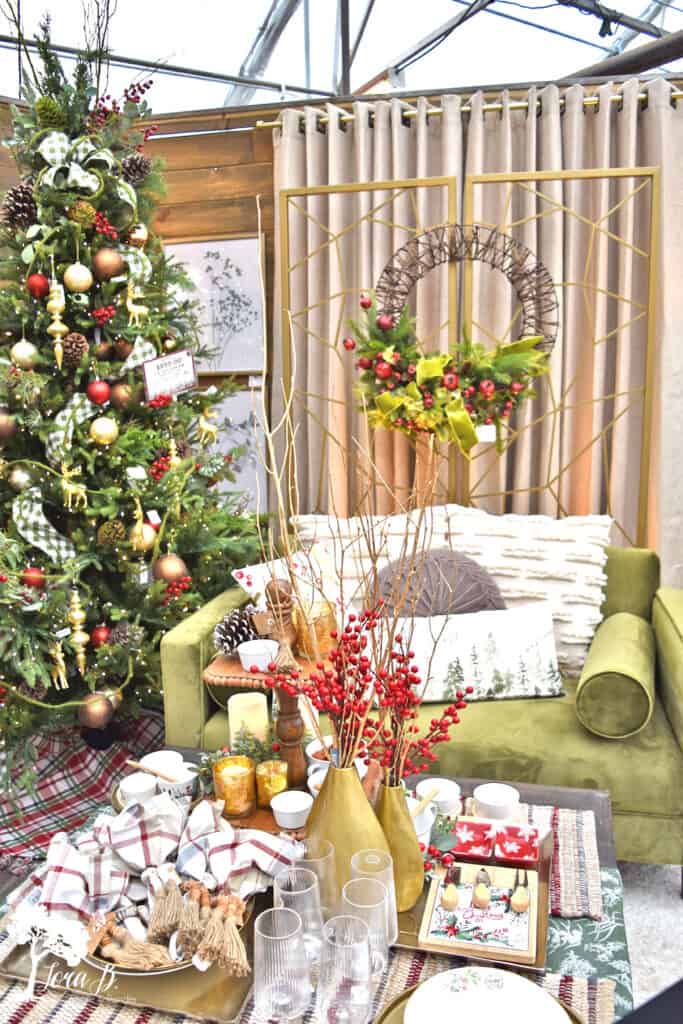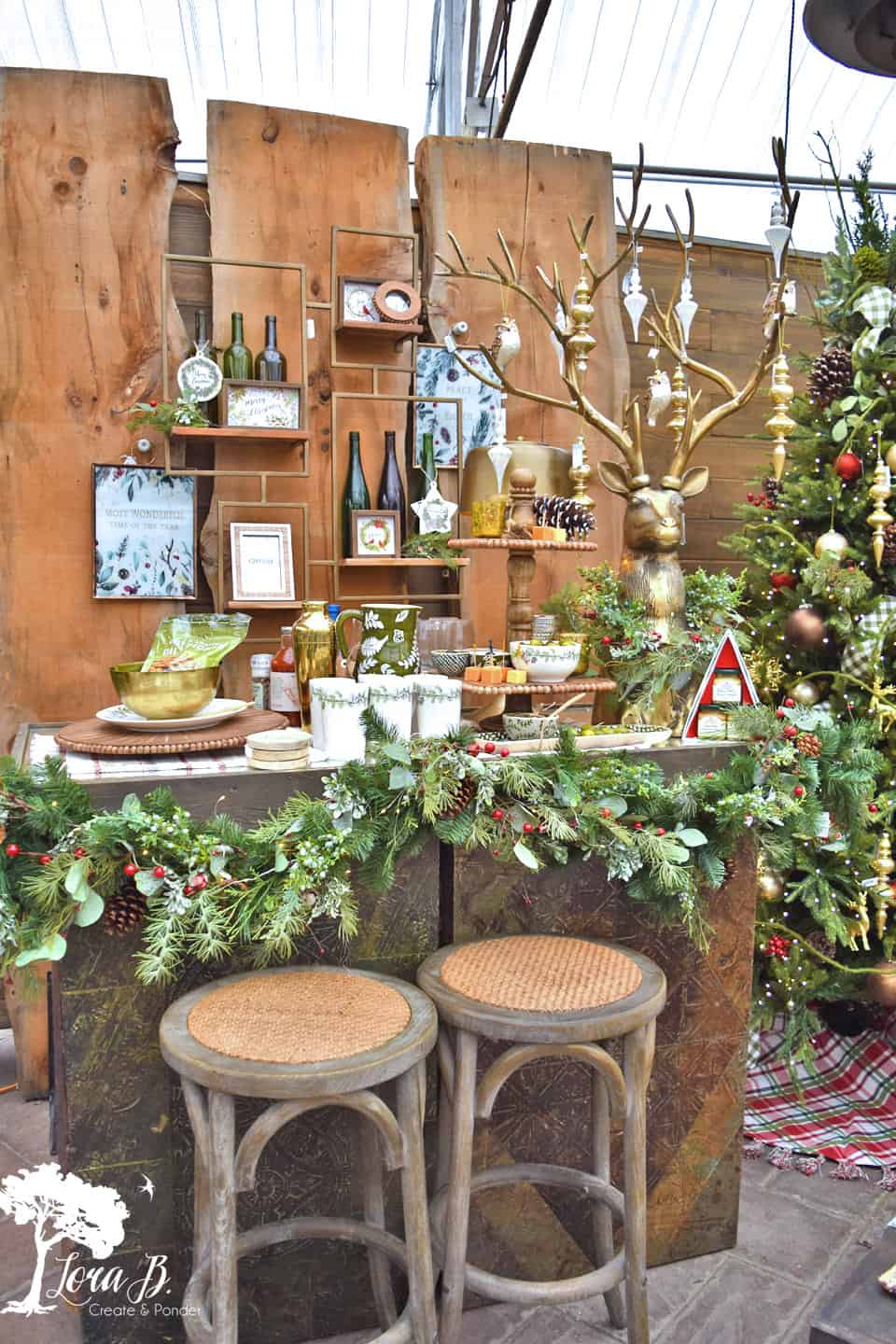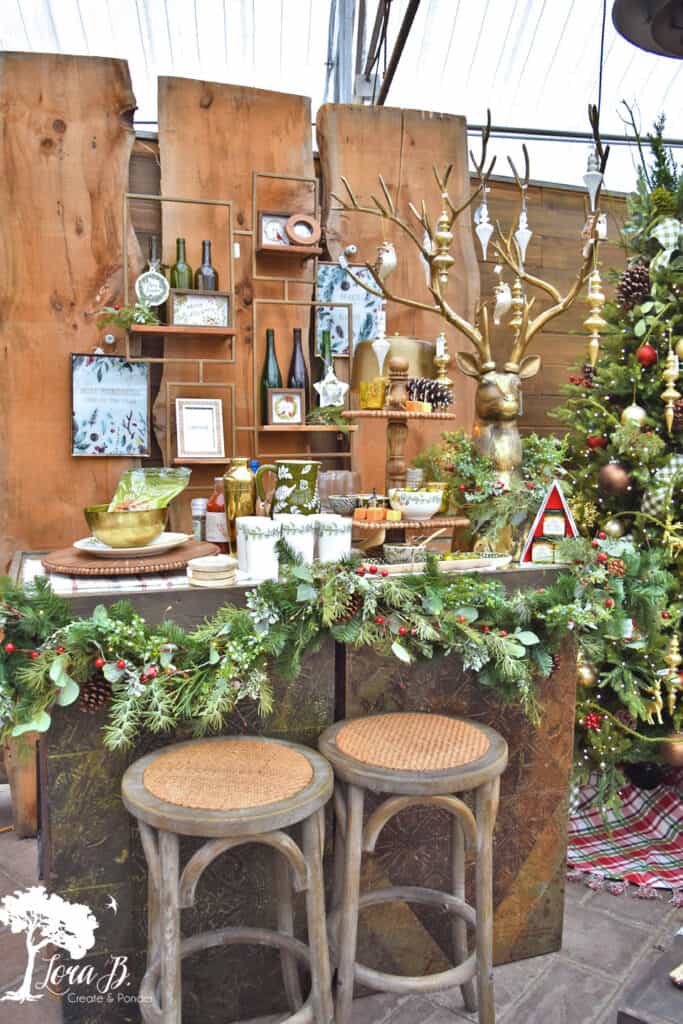 Rustic and Natural Christmas Decor
I gravitate to the rustic and natural Christmas decor. I loved this area with the wooden slat backdrop and vintage garden gate fence. Galvanized little houses combined with orange and apple slices to create a charming garden-themed display.
Around the corner, the rustic northwoods style with snowshoes, deer and pinecones gave a comfy vibe.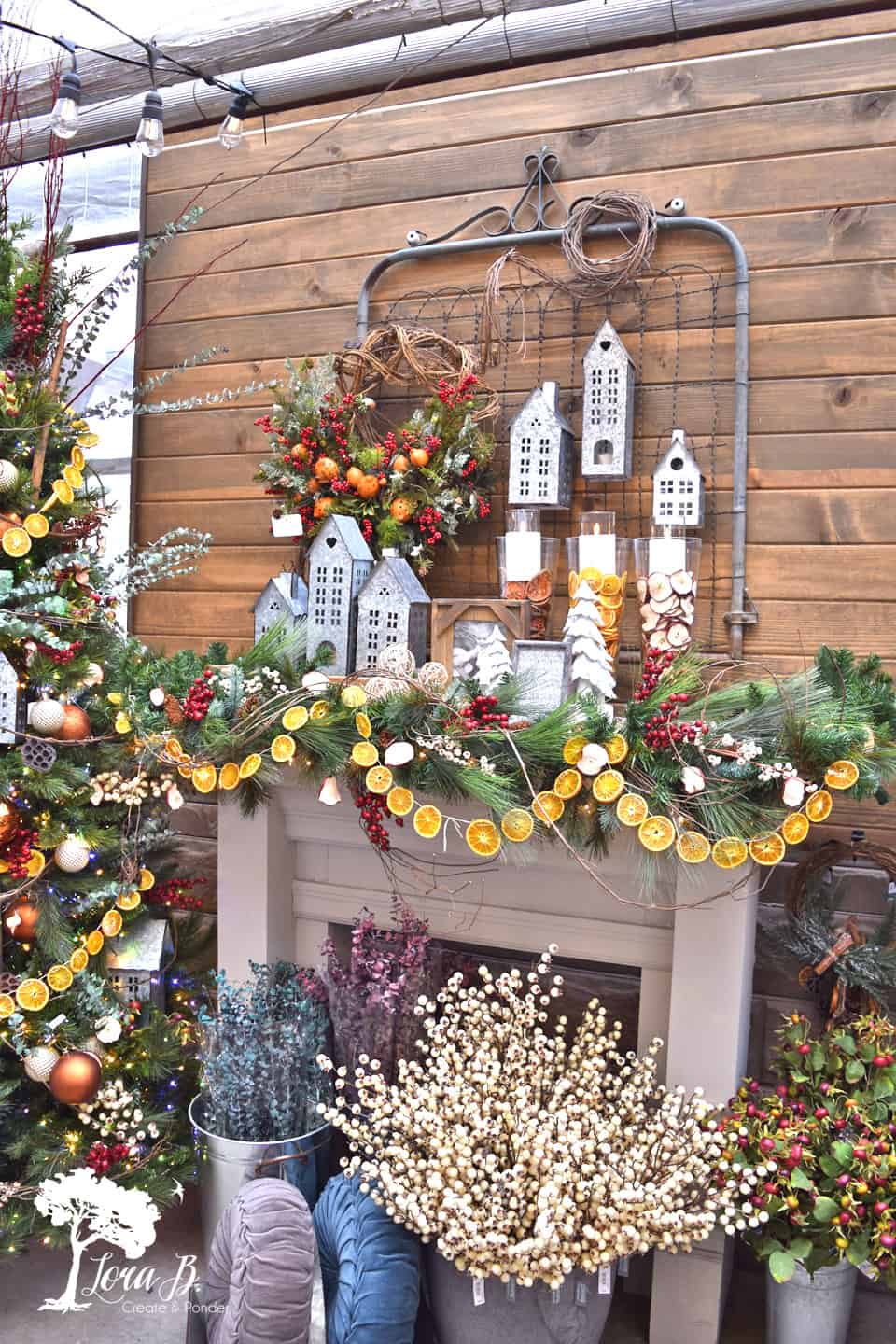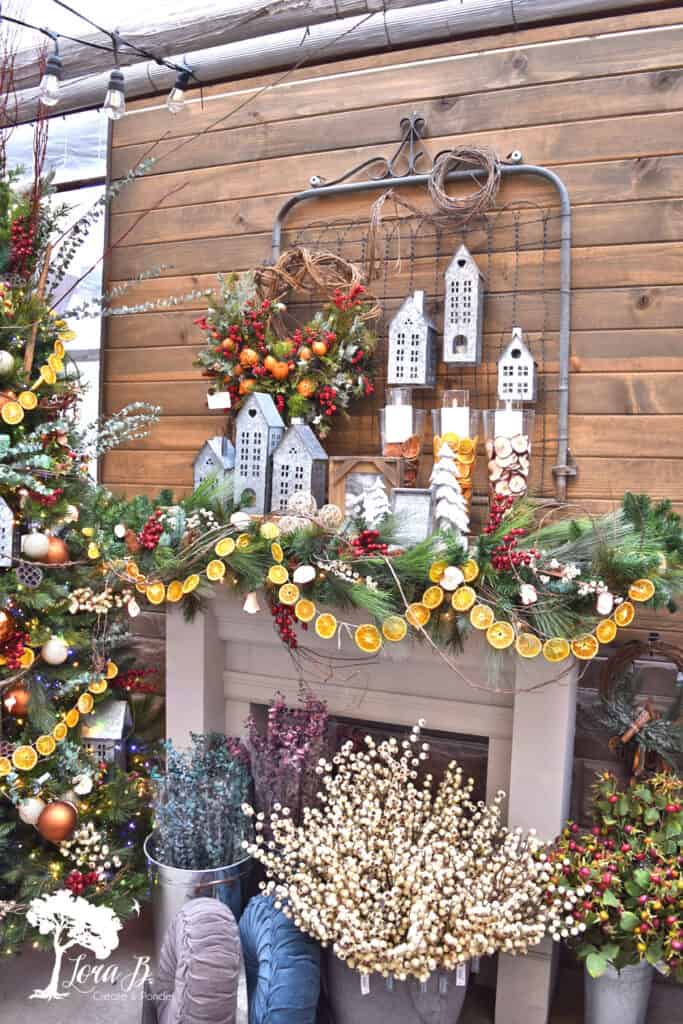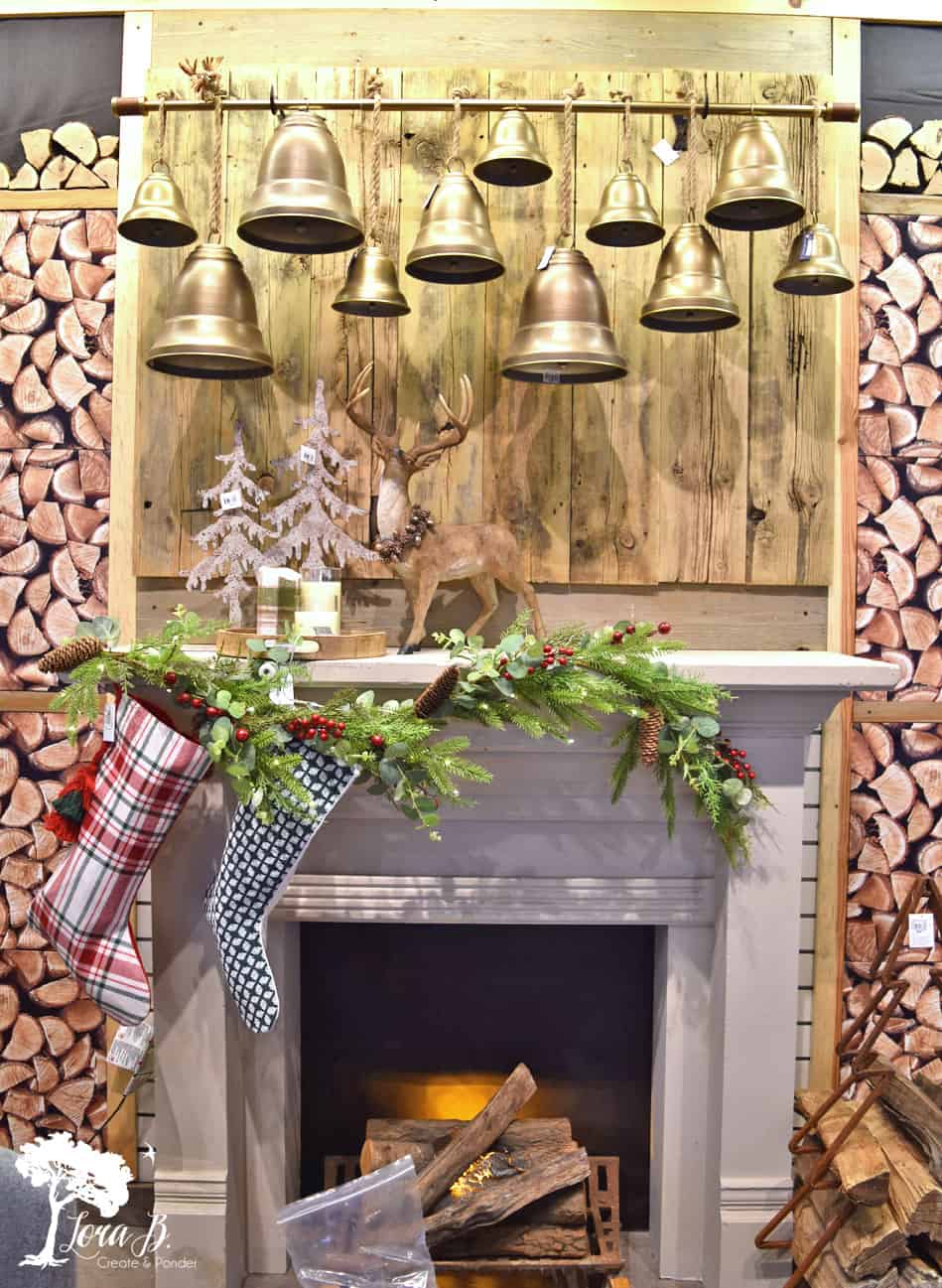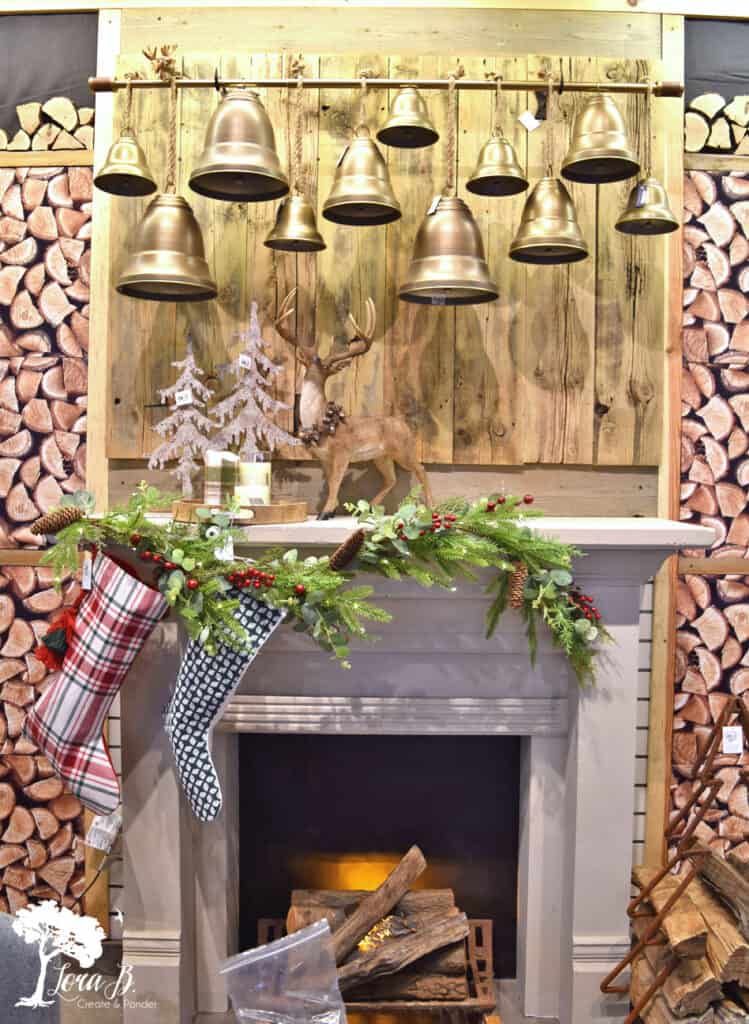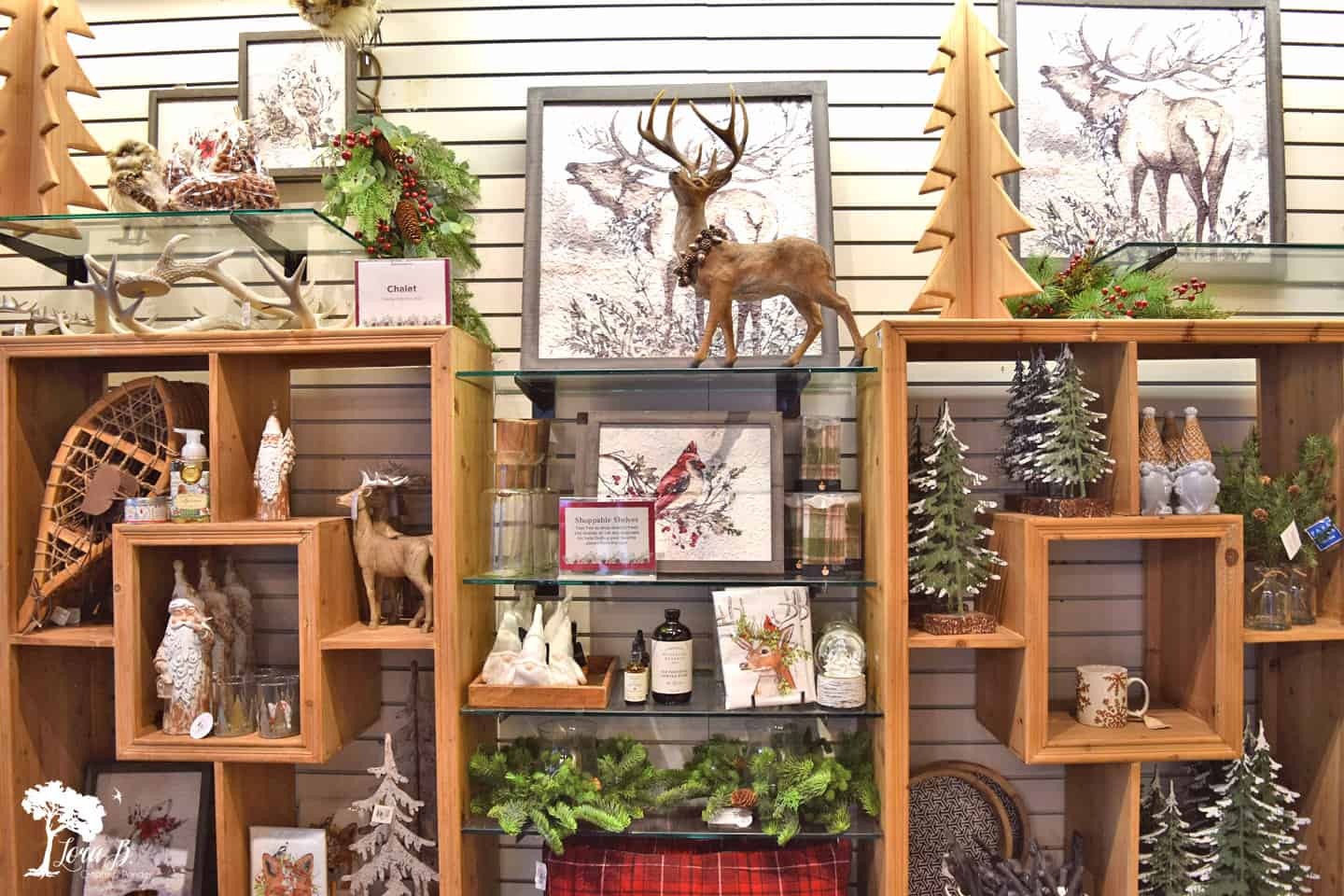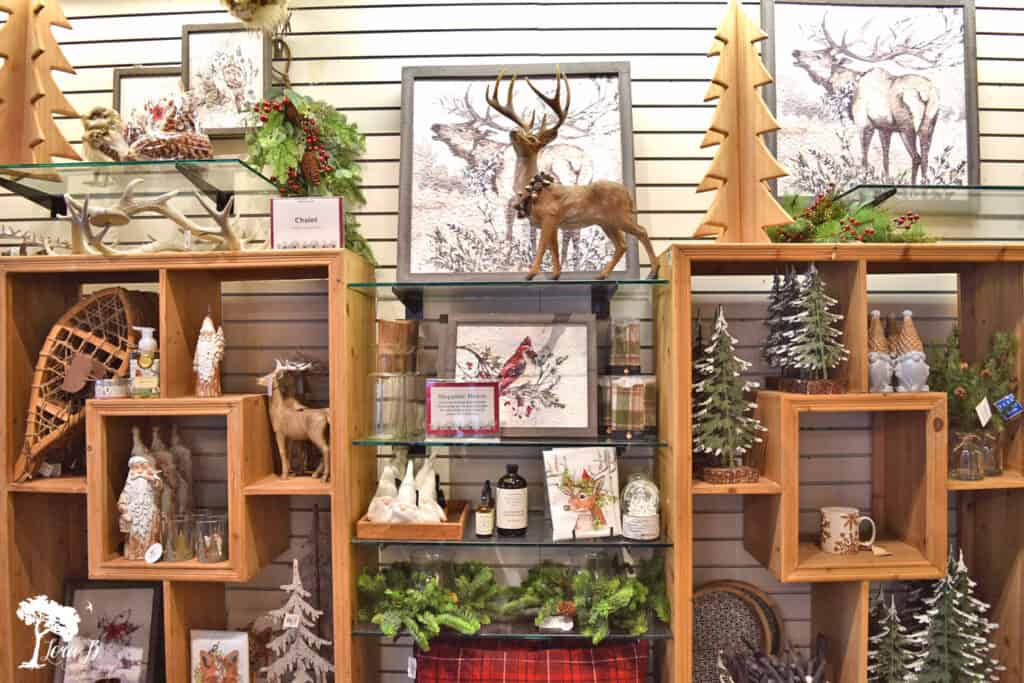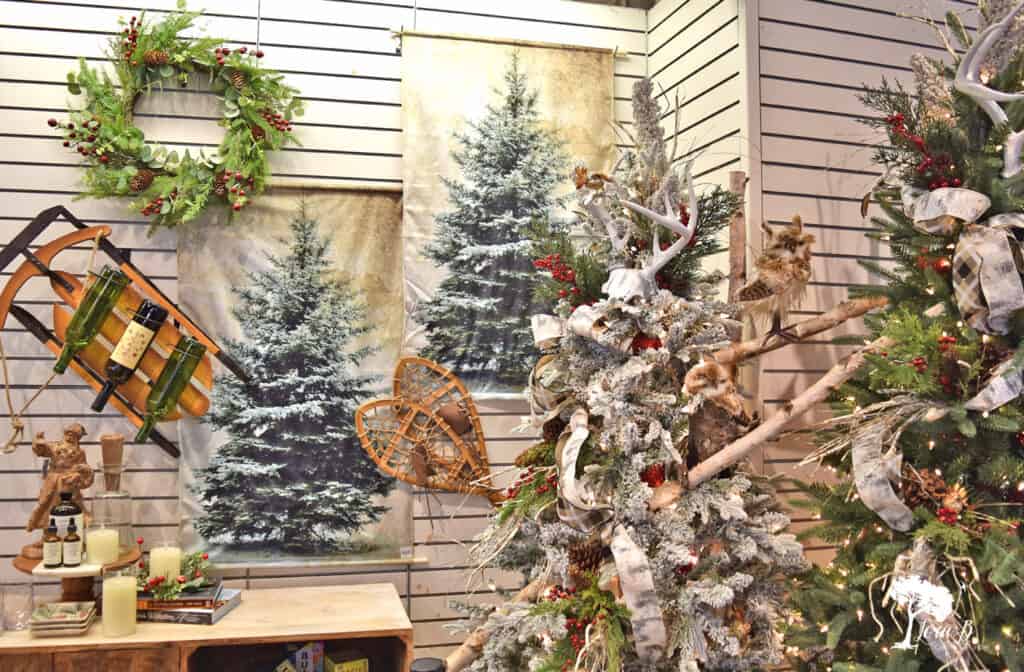 Outdoor Winter Home Decor Ideas
In the back, there's a street of exterior front doors, all decorated with different themes. Such a fun place to get outdoor winter decorating ideas!
I loved this idea of using an old sled for house numbers; how clever!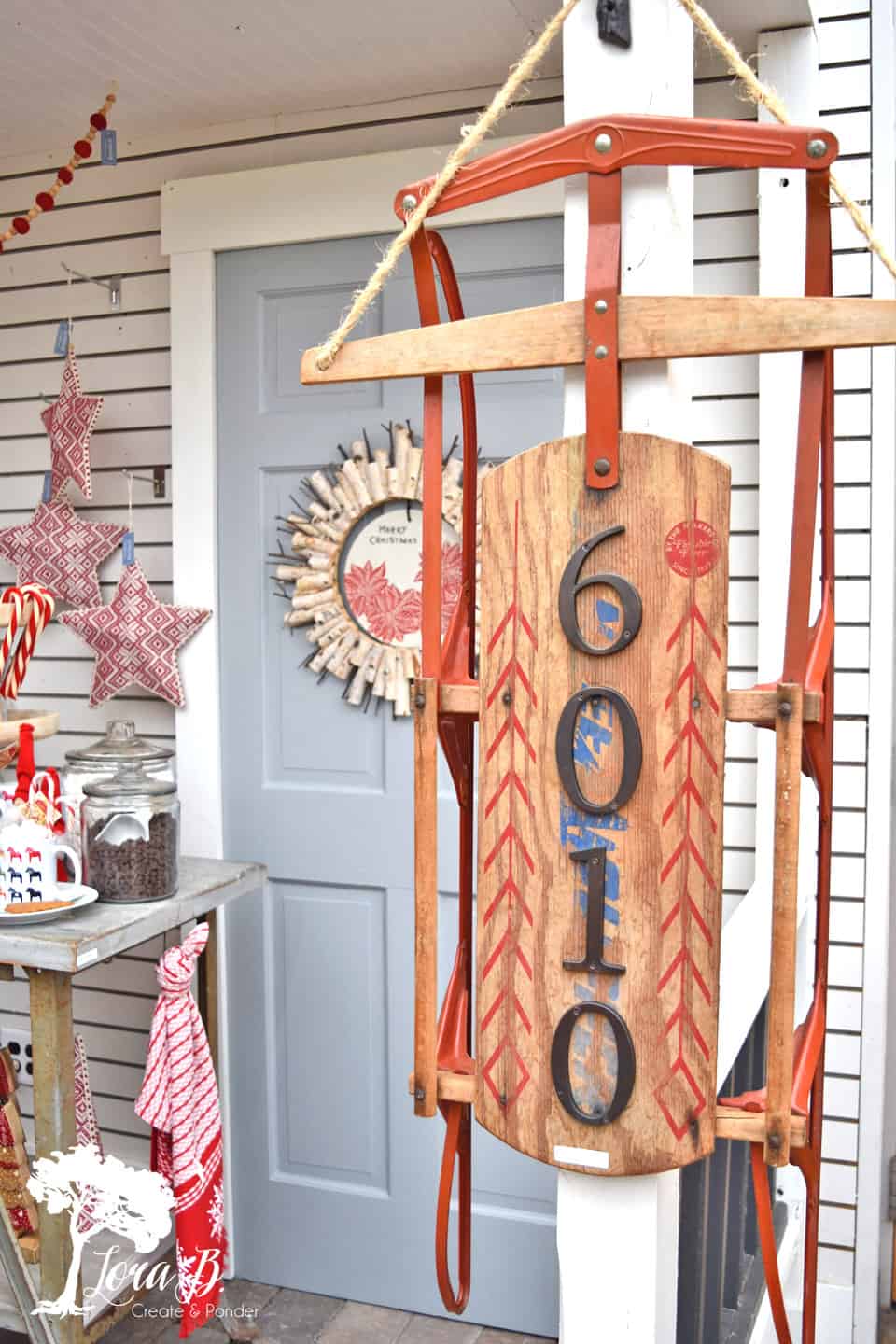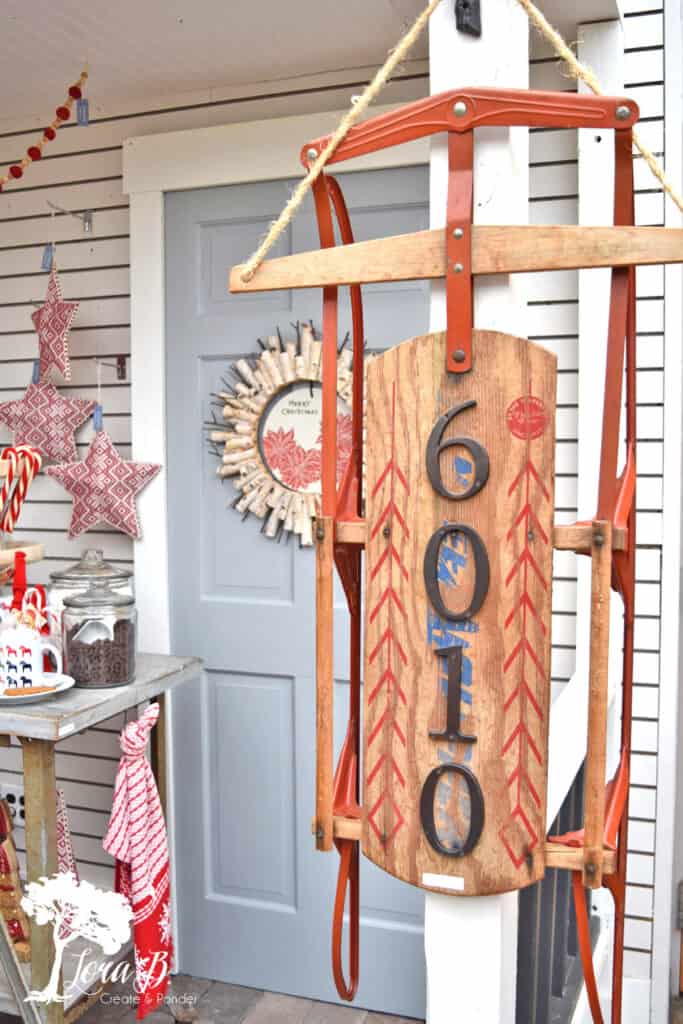 This Doggie-love theme was so fun, with it's dog-bone covered wreath.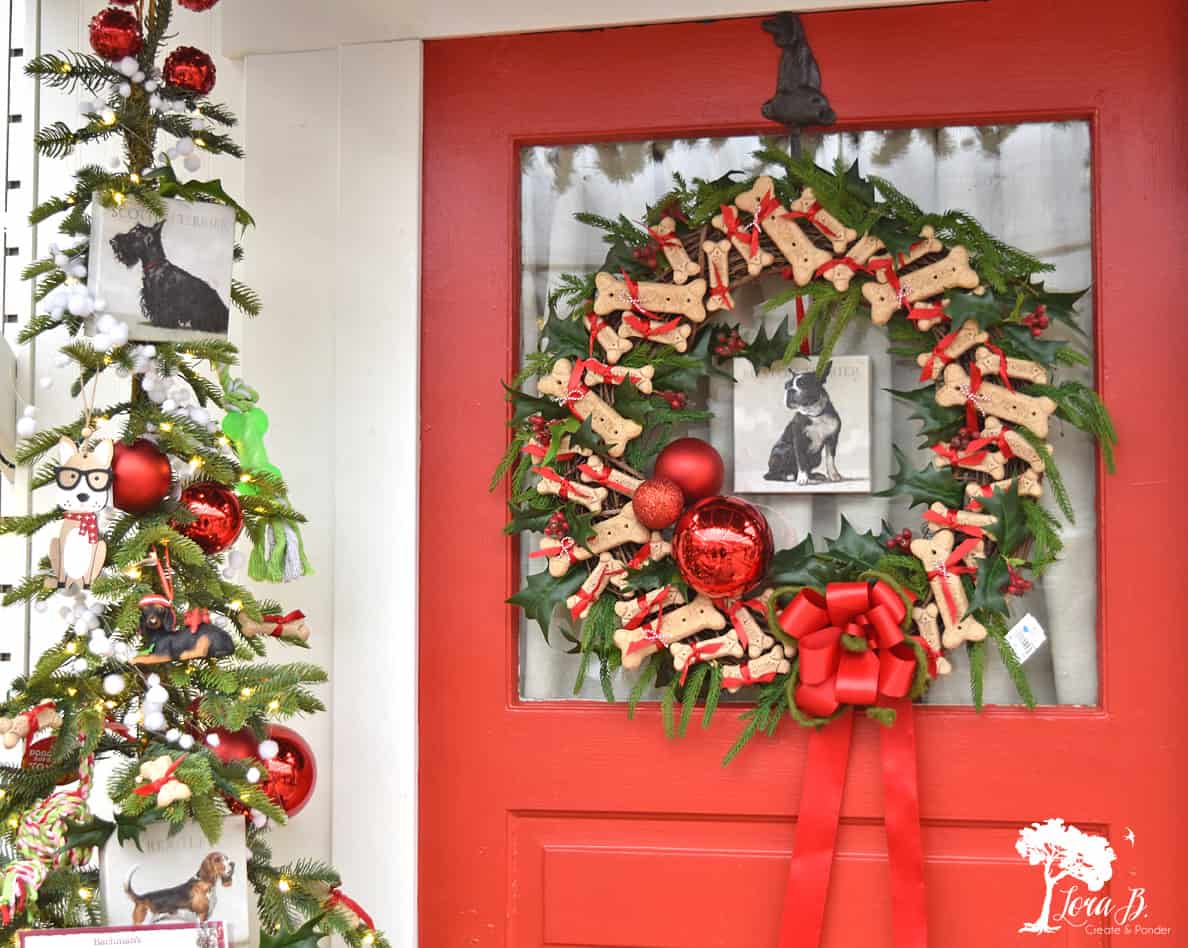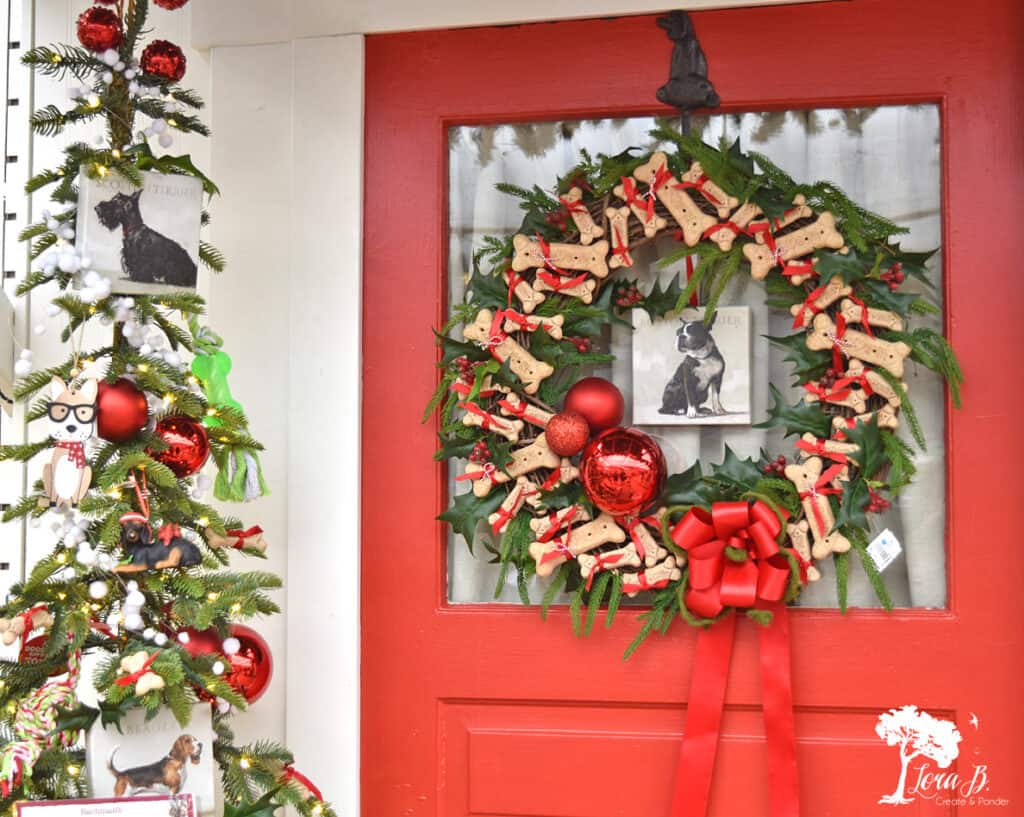 This woodsy collage of birch branches, moss, and candles would be a perfect centerpiece, or a wonderful greeting for guests on the porch.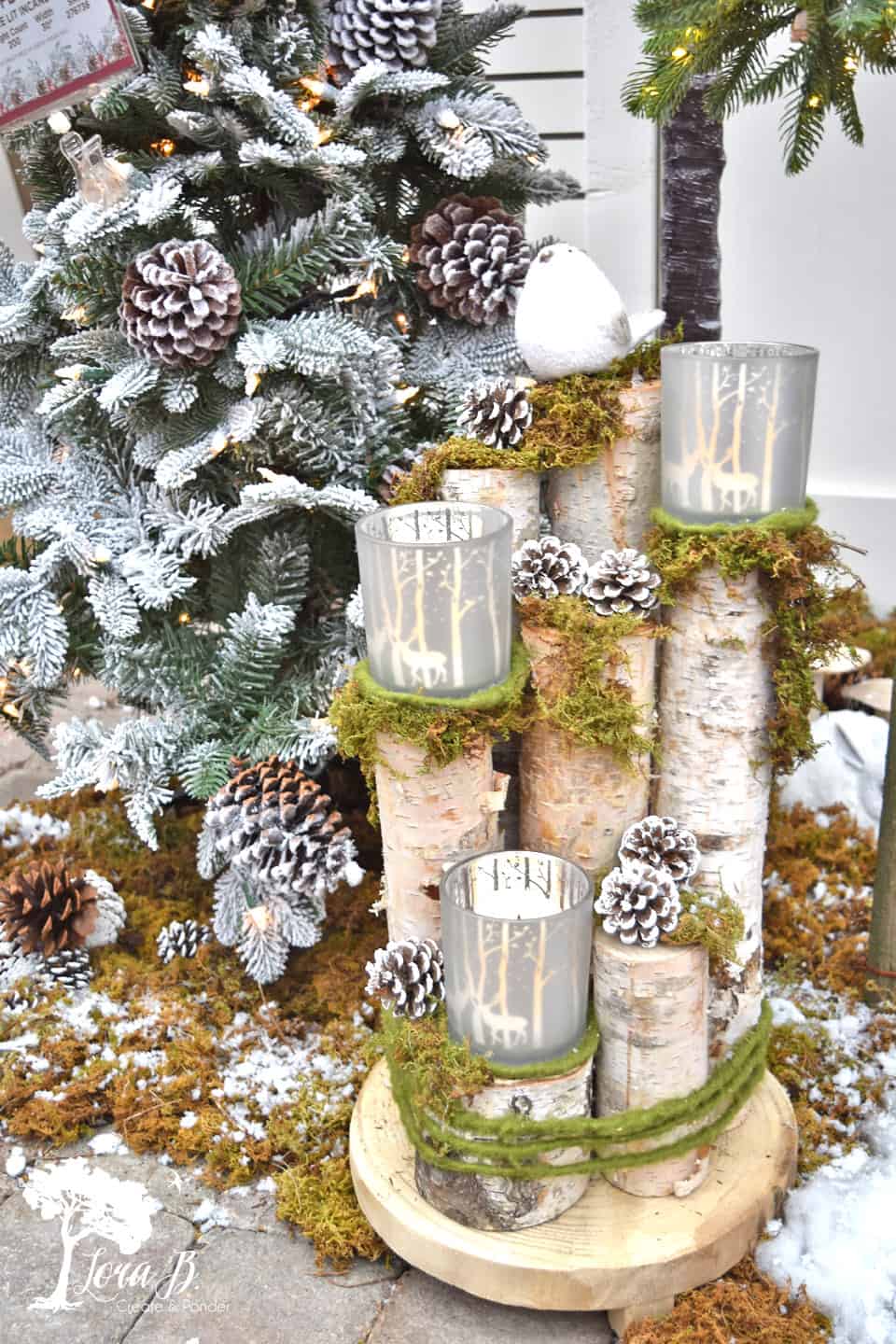 Of course, the garden-themed, rustic bird decor charmed me most. I may be ready to decorate our porch now! Don't you love all the vintage architectural pieces tucked in?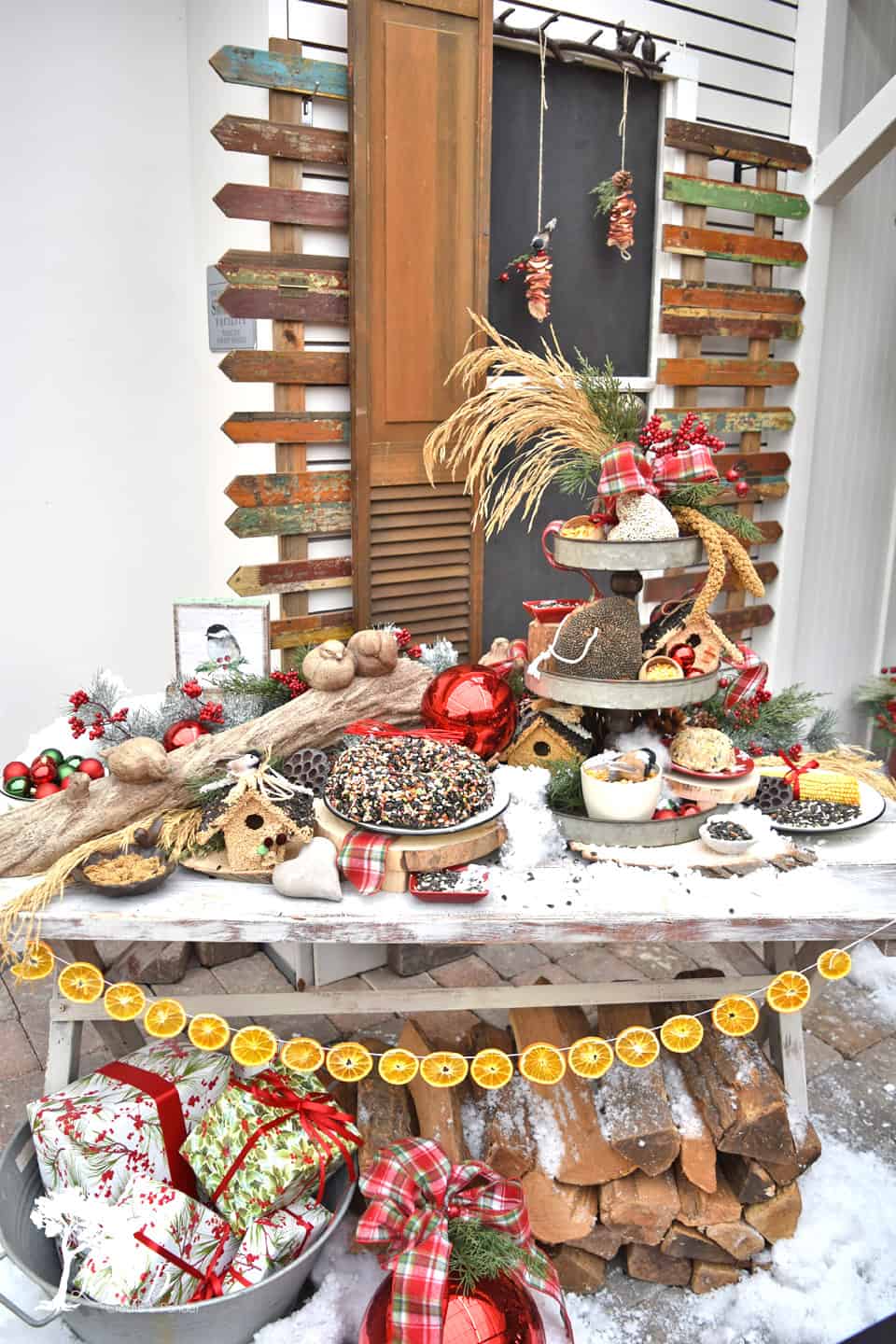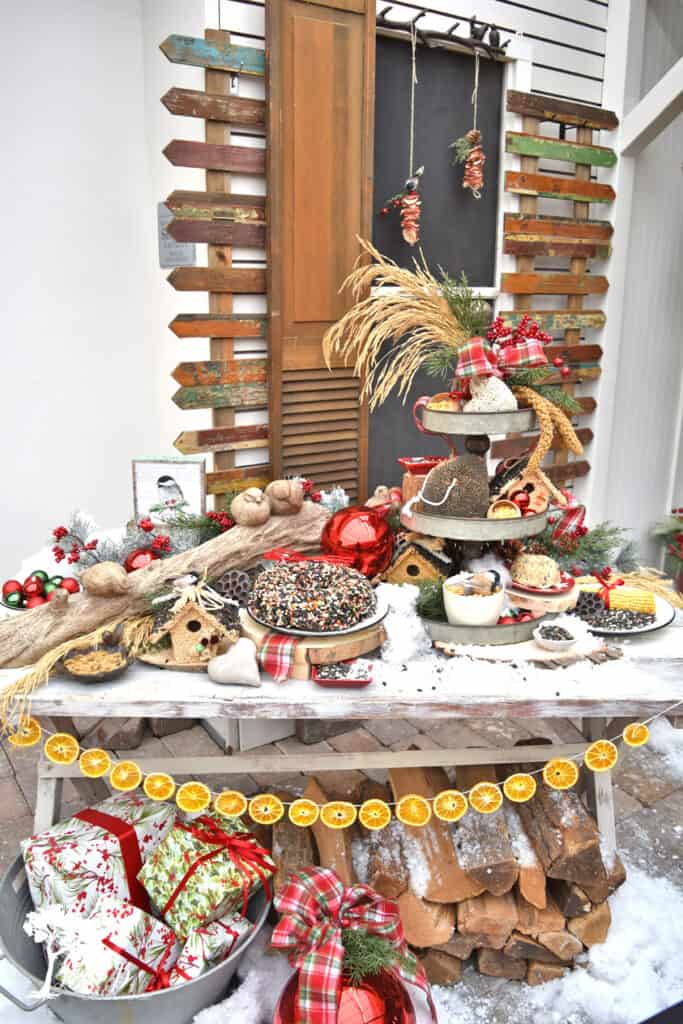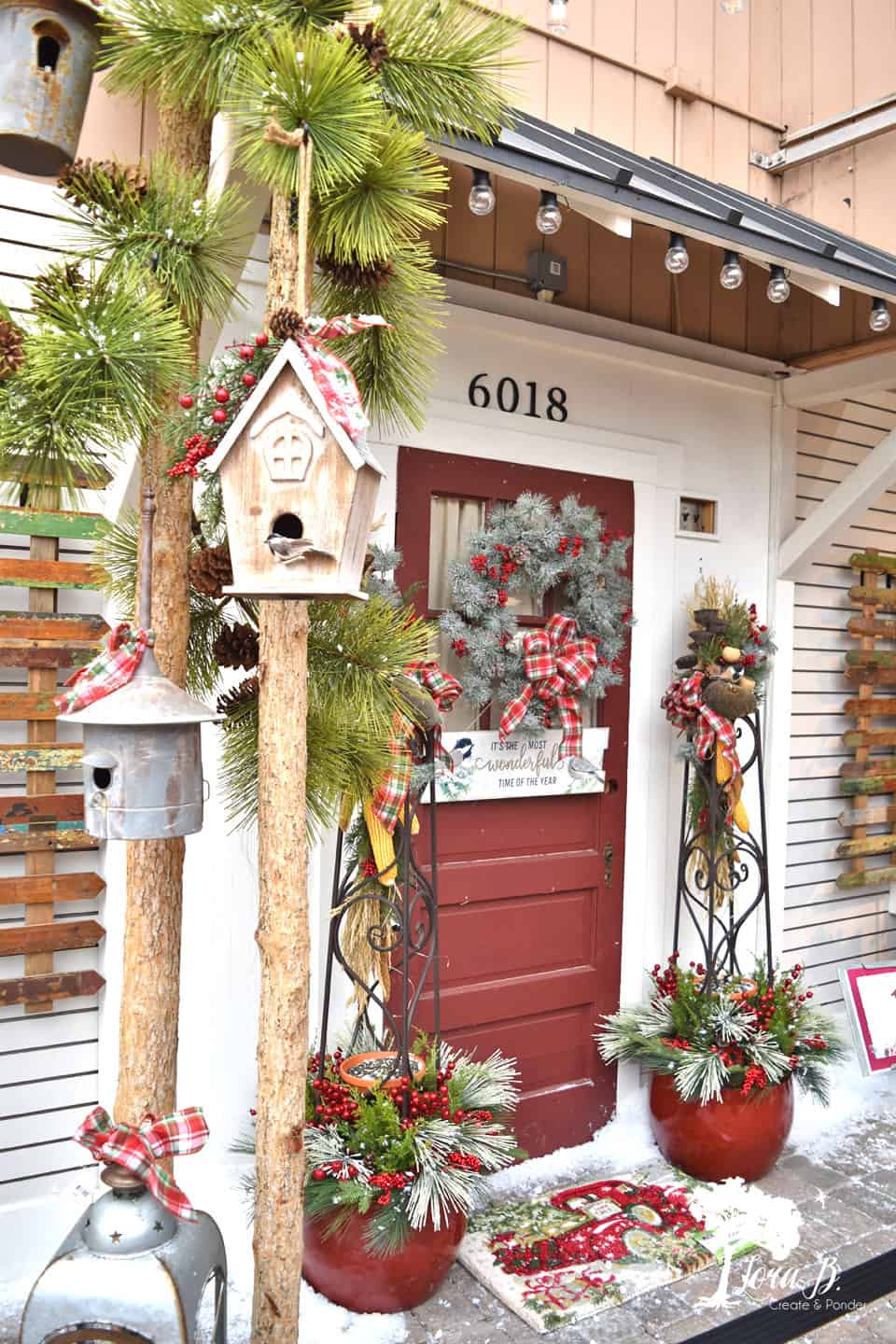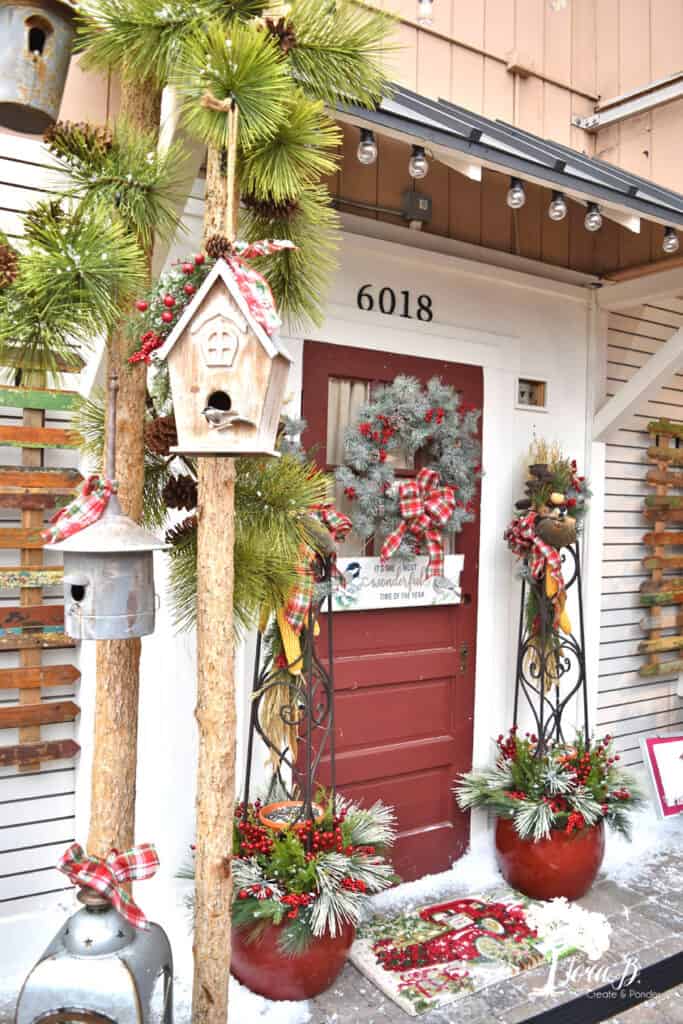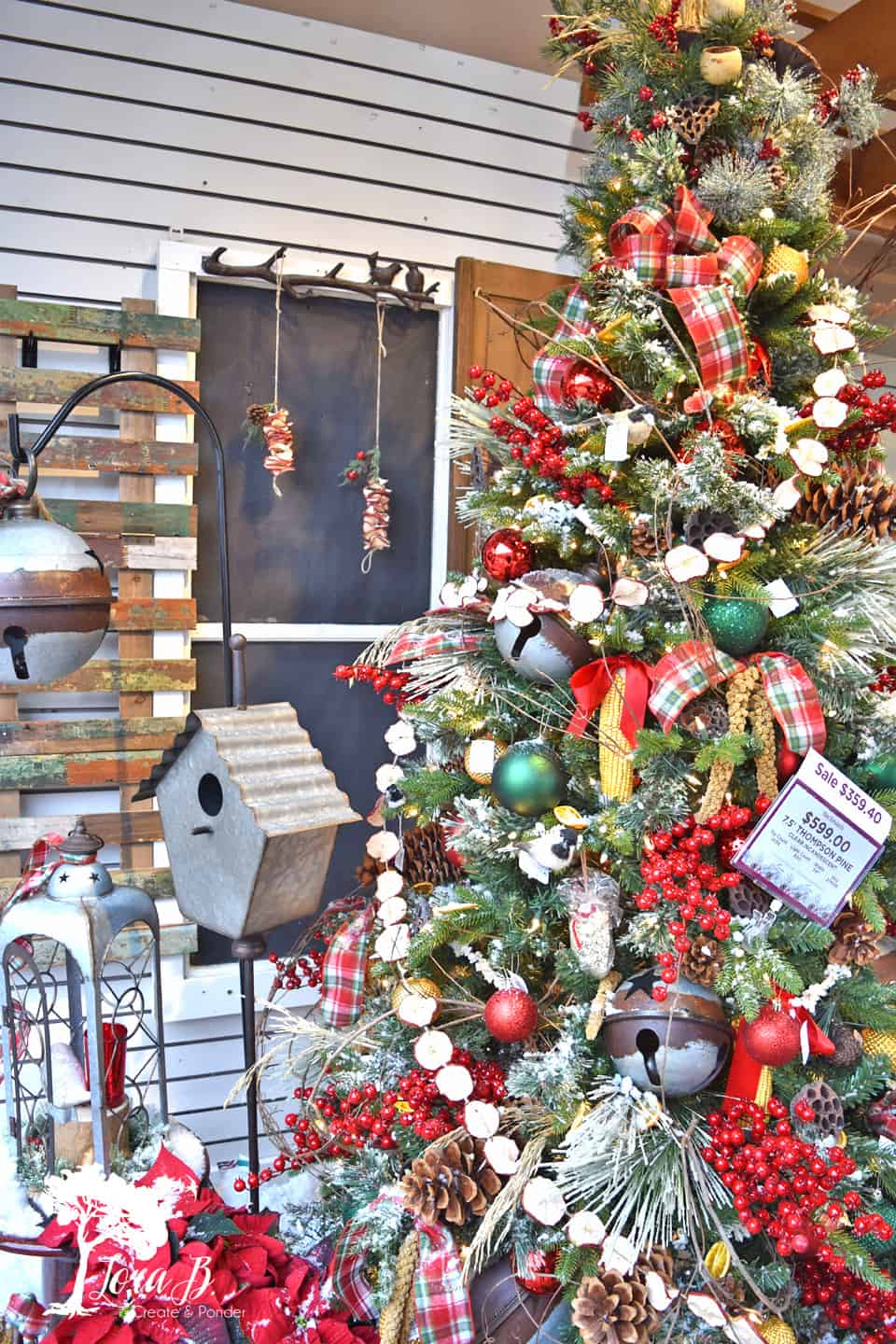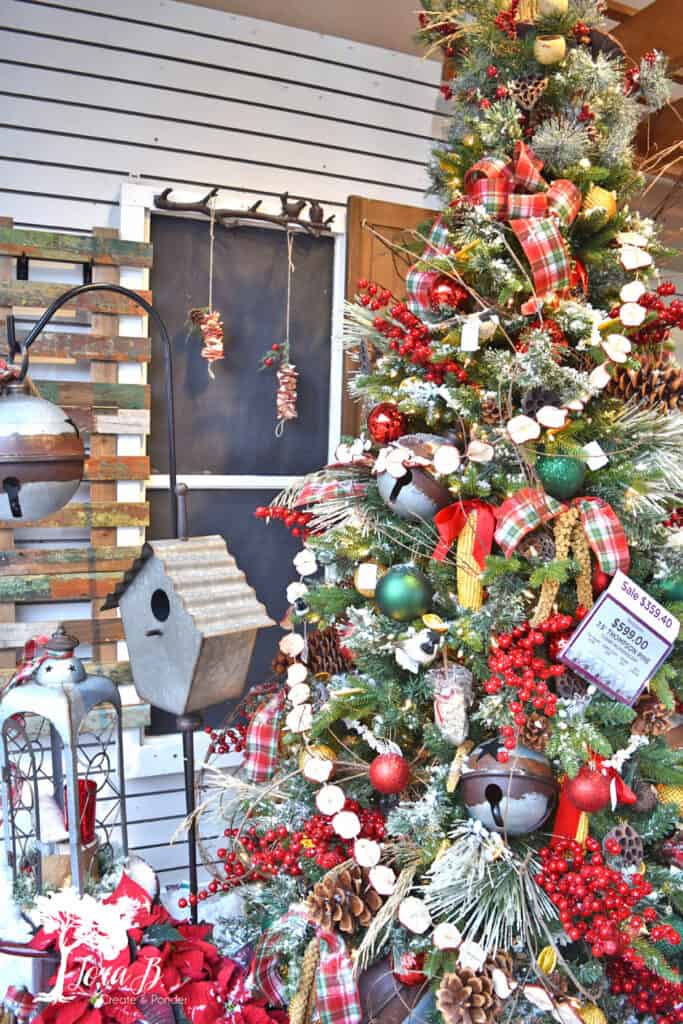 I hope you enjoyed this virtual tour! Visiting beautiful retailer's during the holidays is such a treat (now that we can;)
For more pretty peeks of Bachmans:
"Bachmans Poinsettia Greenhouse Tour"
"Holiday Inspiration at Bachmans"
Hopefully this Christmas Decor Inspiration at Bachmans gave you some good ideas to start your decorating!
Please Pin and Share!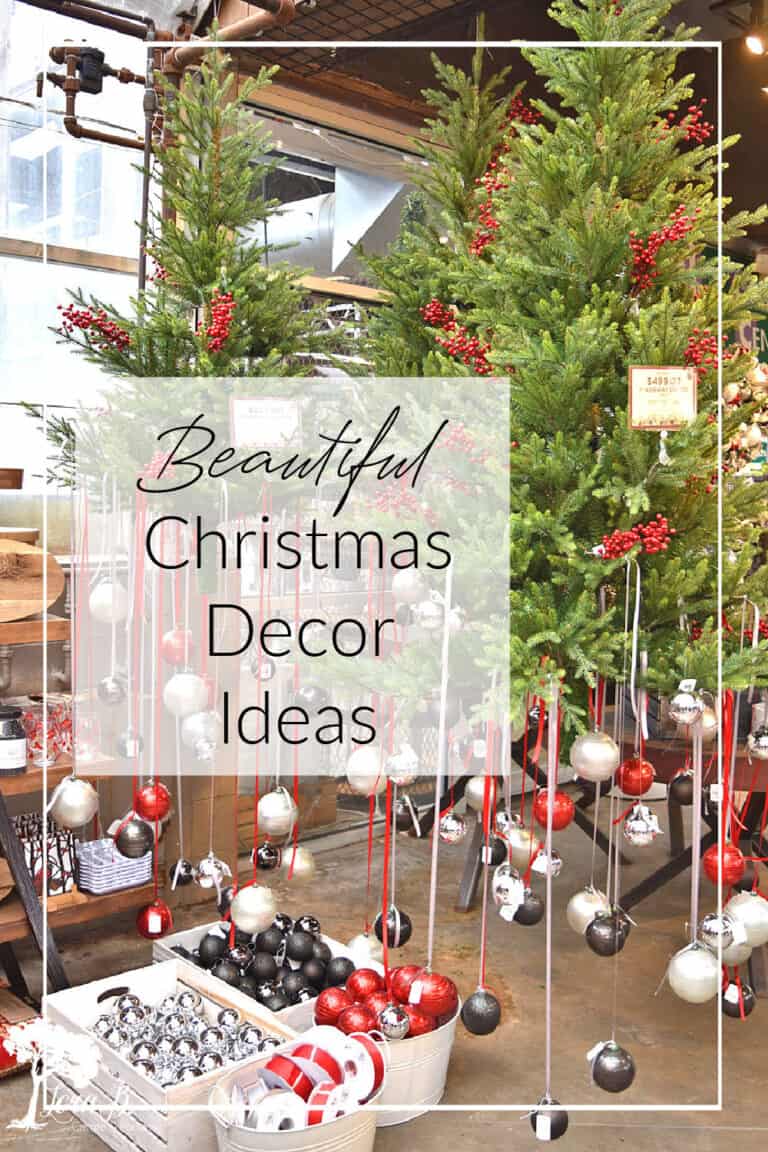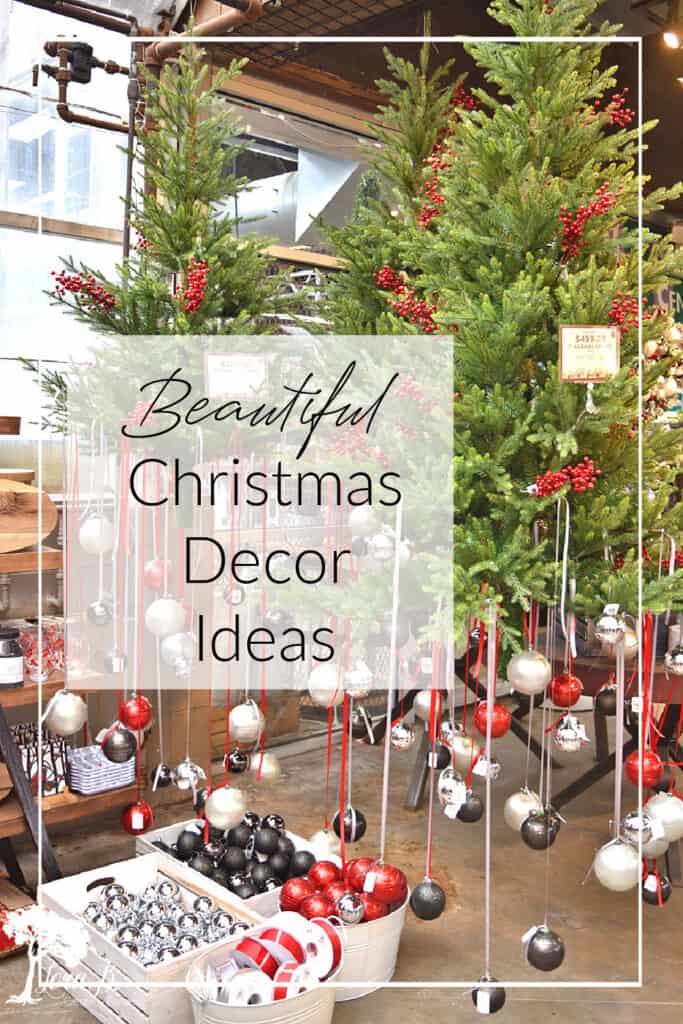 Sharing at these lovely parties: